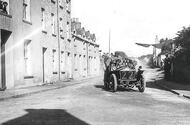 Will the RAC TT ever return to its birthplace, the Isle of Man? In 1965, they hoped so
The recent heroics performed by Mark Higgins in smashing the Isle of Man TT circuit lap record for fourwheeled vehicles evoked memories of the course's origin as the venue for the RAC Tourist Trophy car race in 1905.
In that year the TT comprised four laps of a rough 52-mile circuit around the island, and the winner averaged 33.9mph. If that seems modest in light of Higgins's 128.7mph lap, bear in mind that the race was for full fourseat touring cars, with each having to average at least 23 miles per gallon.
The final car TT was held on the Isle of Man in 1922, and on the last three occasions a 37-mile course, recognisable as the one used by motorcycles today, was adopted. The TT then lived a nomadic life, moving from Ards to Donington Park and Dundrod, where it remained until a serious accident forced a rethink on the safety of road courses, shifting instead to purpose-built tracks such as Goodwood and Oulton Park.
In 1965, following a visit to the Isle of Man, former Formula 1 driver Tony Brooks wrote in Autocar that the time was ripe for the course to be reconsidered as a venue for the RAC TT.
"A classic event must be held on a classic circuit, one that has characteristics peculiarly its own and provides a unique and rigorous test of both man and machine," he wrote.
"This is not a criticism of Oulton Park, but the TT merits a circuit which is quite different, one that could rival the fascinating Targa Florio, the last of the European events with the flavour of original town-to-town motor racing.
"The Isle of Man course is such a circuit, and what more natural than for the TT to return to its birthplace?"
Brooks believed that improvements to the course over the years had made it possible for cars to race on it.
"Most of the course has a road surface superior to all but the very recently surfaced circuits," he continued. "Where this is not the case, the road is just irregular enough to show which cars really do hold the road.
"The width of the course is sufficient for cars to overtake in safety, although it would be essential for competitors to be sent off at, say, one-minute intervals, if only to give spectators something to watch on all parts of the circuit.
The six-time grand prix winner was adamant that the course "would be a strong contender for the title of the finest 'driver circuit' in the world" but was also well aware of the challenges of hosting a high-profile event such as the RAC TT.
"Spectator protection that may be adequate for skidding motorcycles is inadequate for cars, and controlling spectators on a circuit of such a length is not easy," he wrote. "Another difficulty would be marshalling the course. Many more marshals than for motorcycle racing would be necessary.
"No one could deny that putting the TT back on the Isle of Man would be hard work, but the premier motor racing country should have at least one event a year that rivals in stature the classic races of our European competitors."
As tantalising as Brooks's idea was, it never reached fruition; these days the Tourist Trophy is awarded to the winner of the World Endurance Championship race at Silverstone. It leaves the TT course largely out of the reach of performance cars – unless Higgins and Subaru pay another visit.
30 April 1965
Previous Throwback Thursdays
16 January 1985 - The launch of the Sinclair C5
15 April 1960 - Porsche's four-cylinder roots
17 August 2004 - The Honda NSX's last hurrah
11 October 1986 - Hyundai's second UK market foray
15 March 1980 - Triumph's TR7 Drophead
13 February 1991 - Mercedes F100 predicts future car technology
16 April 1997 - A modern 'Blower' Bentley 
19 June 1991 - Volkswagen Polo G40 tested
12 April 1946 - BMW's K4 streamliner
25 October 1989 - Ford Fiesta XR2i vs Peugeot 205 GTi 
Individual copies of Autocar with free next-day delivery can now be bought through Magsdirect.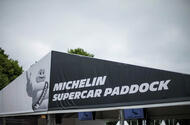 Ferrari's four-wheel drive GT car has been updated. We drive the GTC4 Lusso, replacement for the FF, and find out if it is worthy of its famous name Stick a square body on the back of a coupe and, inevitably, it'll get called a breadvan. Curious. The Ferrari GTC4 Lusso – facelift of the five-year old FF – is Ferrari's take on the theme. Ferrari likes having a front-engined, four-seater in its range. By default it has been a V12, and so it is here. Until the FF arrived, replacing the 612 Scaglietti, what it never had was four-wheel drive.The FF did, and the GTC4 Lusso still does now, but the Lusso also has four-wheel steering, thanks to a development of the system that appeared on the F12tdf last year – an actuator on the toe-link on the rear suspension can give a little positive or negative lock, to increase either agility or stability.That's the most notable mechanical thing in a raft of changes that Ferrari thinks warrant an entire name change: FF out, GTC4 Lusso in.Here are those changes in no particular order, then. There's a restyling of the outside – the rear in particular, where twin (attractive) tail lamps each side replace single (less attractive) ones. There are some aero and rear roof profile changes too, but while some coupe-estates are beautiful and some are plain quirky, to me this still errs towards the latter. Nothing particularly wrong with that, mind. Breadvans are a rare groove, maybe, but the thing I find about a rare groove, is that a lot of people like them. The design at the front has the Lusso appearing lower, wider and more aggressive than the FF, because engine changes demand more cooling, and the grille opening has been widened as a result.And what demands more cooling? Why, a more powerful engine, of course. Because 651bhp is never enough but 680bhp is just about right. The GTC4's 6.3-litre naturally aspirated V12 makes its peak power at 8000rpm and runs into the limiter at 8250rpm – Ferrari's estate car is not exactly a Skoda Superb 2.0 TDI – and it drives all four wheels through two gearboxes.Which is where things get a little complicated: at the rear there's a seven-speed dual-clutch automatic transaxle gearbox – whose position helps give a slight rearward weight bias. In front of the engine, however, which is mounted so far back in the chassis that there's room for this feature, is a 'power transfer unit', which is a two-speed gearbox, driven directly from the crankshaft, which has two wet clutches, one for each front wheel. The PTU can handle up to 20% of torque, but often gets none, and the clutches always slip so that the front wheels turn at the right speeds relative to the rears. Its lower gear works during 1st and 2nd on the rear gearbox, and its higher gear in 3rd and 4th. Beyond that the wheels are turning so fast that the PTU would be a drag rather than a help to them, so the GTC4 reverts to rear-drive only. Which, given the top end of fourth gear arrives at around 120mph, is a speed at which you probably shouldn't need 4wd anyway.There are big changes inside. The steering wheel is new, and Ferrari has vastly improved the ergonomics of the buttons on it (though still refuses to acknowledge the ergonomic advantages of the rim being round). And then there's the new infotainment system. There's a screen. A wide one. Neatly, it's covered at the corners by the swoopy bits atop the dashboard, so it looks nicely integrated and rather classy. It doesn't work too shabbily, either – though you'd want to play with it for a few hours straight before saying whether it's up to the standards of BMW's iDrive and the like. On the passenger side it's augmented by a wide, short touch-screen panel so the passenger can fiddle around with some settings, too. Nice touch.The GTC4 genuinely seats four, as well: at 5'10" I could comfortably sit behind my own driving position with an inch or so of knee and headroom. Plus there's a 450-litre boot, which is wide, though far from flat, but the upper halves of the rear seats split/fold to increase the volume to 800-litres, and you care so little about that you've stopped reading already haven't you so fine, onwards.
Linda Jackson, the British CEO of Citroen, says two electric vehicles are due by 2020
The 're-booting' of the Citroën brand will continue with the launch of a mid-size SUV model and will eventually extend to an eight model line-up of passenger cars, according to Linda Jackson, the British CEO of Citroen.
The new Citroën mid-size SUV - based on the Aircross concept  (pictured) - was recently confirmed to be built at the PSA factory in Rennes from early 2018, after originally being pencilled for production outside the EU.
Jackson also confirmed that the brand would have two new electric vehicles in the B- and C-segments on sale in 2019 and 2020, respectively.
Despite the expressive styling and character of the C4 Cactus and new C3 supermini, the French maker remains committed to competing in the mainstream C- and D-segments, according to Citroën Product Director Xavier Peugeot.
Speaking at the press unveiling of the new C3, Peugeot told Autocar that, after Citroën's split with DS, the aim was to reinvent the marque as "attractive, fresh and modern…we will be different, but not crazy," he said.
The eight body styles will be global models, but Peugeot hinted that new models would be tweaked to suit different markets. Vehicles heading for China likely to toned down for local market tastes, with the new China-only C6 limo showing how exterior styling will be more conventional and chrome-laden.
"We want to be modern and fresh, but these values will have to be adapted to each segment and market," Jackson told Autocar.
Xavier Peugeot hinted that Citroën is unlikely to abandon the C-segment hatchback market and rely solely on a crossover such as the production Aircross. The need to produce C-segment saloons for global markets is one of the reasons that a conventional C4 five-door will survive in the company line-up.
The shape and style of a C5 replacement and a replacement for the company's big MPV are currently under discussion, Peugeot said.
While Citroen will focus on "advanced comfort" as one of the new key brand messages - "making drivers feel at home" according to Jackson - there will be a WRC derivative of the new C3 supermini.
Xavier Peugeot hinted that there would be a production version of the C3 inspired by the WRC car and that this performance-orientated car would be targeted at younger drivers. Performance versions of Citroën's other upcoming new models were highly unlikely, however.
Citroën's global sales last year were a modest 1.16 million, with 731,000 sold in the EU and 302,000 in China. Although the brand has not stated its future sales target, it is estimated that it wants to boost sales by around 20-25 percent over the next five years.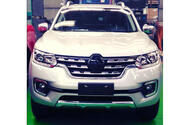 New pick-up truck will be officially shown later this week; this early glimpse confirms it retains the design of the Alaskan concept
This picture of the Renault Alaskan has been leaked onto a Greek website ahead of the model's official reveal later this week.
The image confirms the production model looks very similar to the concept it is based on (which was revealed last year and is shown in our gallery). It's not due to go on sale until next year.
The production Alaskan will be the company's first global pick-up and will be built alongside equivalents from Nissan and Mercedes-Benz, the latter of which is due by 2020. The production Renault and the Mercedes will share some of their architecture with the Nissan NP300 Navara, although both companies will engineer and design their own final versions to keep their identities intact.
The one-ton Alaskan concept came with 21in wheels, full LED lighting, satin-effect paint and brushed and polished metal finishes on the exterior. While there will undoubtedly be some changes, many features look set to be retained in the final model.
Despite its commercial vehicle nature, Renault is pitching the Alaskan at the private leisure-focused user. As well as what Renault describes as high-quality interior standards and space for five in the cabin, the Alaskan concept came with a camera located in the door mirror to film the passing landscape, and an optional selection of accessories such as a load bed liner and cover were on the car's theoretical options list.
The Alaskan concept came with the 163bhp 2.3-litre 163hp twin-turbo diesel that features in the Master van, and it's thought this engine is likely to remain in the production model. Although there are no official performance figures quoted for the Alaskan, the engine is capable of a claimed combined economy figure of 40.4mpg in the Master.
Speaking to Autocar at the reveal of the Alaskan concept last year, Renault design boss Laurens van den Acker said: "As a design challenge, I Ioved it. You can imagine the reaction in the design studio every time we pulled the covers off it - a large French pick-up is unheard of.
"To design something with no history behind it, with nothing to lose and with every potential customer a conquest was a joy. I loved it. From my experience with Ford in the US I was the only one in the entire team who had any experience if doing a pick-up and that brought a great freedom to the project."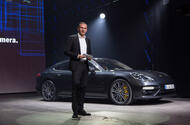 Porsche chief executive officer Oliver Blume
Porsche chief executive Oliver Blume is confident the UK will remain a key market for the brand

Porsche will remain committed to the UK car market despite the referendum vote to leave the European Union, according to the German car company's chief executive, Oliver Blume.

Blume also said it was too early to announce whether Brexit will force Porsche to increase the price of the cars it sells in this country.

"We will continue to work together with our colleagues in the UK as we did before – first because they are our friends and second because I think the Porsche enthusiasm in the UK will remain at the same level in the future as well," he said at yesterday's launch of the new Porsche Panamera.

"At this moment, we can't think or talk about [rising prices]. We have to see how all the steps [of the UK's exit] will go in the future. At this moment, I don't feel able to say what it means."

Blume admitted the result of the referendum, in which 52% of voters expressed a desire to leave the EU, came as a personal shock. He also said a future strategy would be worked out in conjunction with Porsche GB. 

Porsche delivered 12,167 new cars in the UK in 2015, up from 9160 in 2014. The largest European market is the manufacturer's home territory, Germany, where 28,953 cars were delivered last year.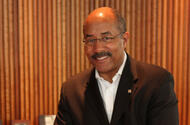 The man responsible for the Chevrolet Corvette and recently revealed Vauxhall GT concept will retire after 44 years at General Motors
General Motors design chief Ed Welburn will retire this Friday after 44 years at the company.
Before he departs, we caught up with him to talk about his inspirations and greatest achievements.
You can read more about one of his last ever concepts, the Vauxhall GT, here.
How did you start in design?
I went to the Philly auto show at age eight and saw the Cadillac Cyclone concept. Then at 11, I wrote to GM design and asked what qualifications I needed. I started in 1971 as an intern in advanced design.
Who was your main influence?
I have Bill Mitchell [GM design chief in the 1960s/1970s] to thank. He was a huge inspiration for me.
And your favourite design?
I love them all. But any Corvette, really. That's a car any designer dreams of doing. When we started on the C7, I opened it up to every one of my designers all over the world. We had 1000s of sketches in. They did their day jobs and worked on the Corvette at night.
Your greatest achievement?
More than any single vehicle, the challenge of bringing all GM design under a global organisation. Getting the right balance between design and engineering was very, very important to me. And the design quality of our cars has improved.
What does it feel like leaving GM after 44 years?
I feel good about leaving at this point in time. And I'm going to be busy. I've set up a consultancy and will lead the creation of an all-new design centre at GM. But I won't miss having to get up at 4.15am every morning.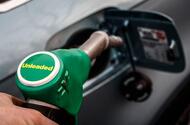 The fluctuation of sterling following the EU referendum may cause fuel prices to rise, warns the RAC
British motorists are set to see an increase in fuel prices in the wake of Brexit, according to a spokesman from the RAC.
With the value of the British pound having dropped sharply following the result of the EU referendum, the RAC claims the price of fuel could rise by 2p per litre in the coming days.
Simon Williams, the RAC's spokesman for fuel, reined in initial, more negative forecasts which predicted a sharper rise in the price of petrol and diesel. However, he maintained the prediction that fuel prices would rise, albeit less sharply: "As it is, we may well see forecourt prices go up by a penny or two from the current average prices for both petrol and diesel of 112p a litre, but we should remember that a year ago a litre of unleaded was 5p more expensive and diesel was 9p dearer." 
"No doubt there will be more volatility in the coming weeks, but for the time being at least motorists should not see an impact on the cost of filling up."
Williams explained that while the exchange rate is an important factor in determining the price of fuel at the pumps, "the associated fall in the price of crude oil due to fears of weaker global demand has softened the effect on wholesale fuel prices. Had the barrel price stayed constant, the falling pound would have caused wholesale prices to rise sharply".
The price of a barrel of crude oil hit $50 at the start of June 2016; the highest it's been since Autumn of last year. It fell to $49 in time for the referendum, and fell again to just below $46 on the week after the vote. Williams said this had lessened impact on the price of fuel, which would have otherwise risen more sharply.
The motor industry had its say pre and post-referendum, but industry experts are already predicting a slump in new car sales as a result of the outcome.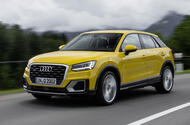 Audi's urban SUV is shorter, wider and taller than an A3 Sportback, and will be available in three trim levels when UK order books open
The all-new Audi Q2 will be available in three trim levels when it goes on sale in the UK this August, with the lowest priced model starting from £22,230.
However, that entry-level car - a Q2 SE with a 1.0-litre TFSI engine that produces 113bhp and features cylinder-on-demand technology - won't be available to order until later in the year, meaning the cheapest model available to order in August will be a Q2 Sport with a 148bhp 1.4 TFSI engine, with a starting price of £23,930.
The other engine available in August will be the 114bhp 1.6-litre TDI, which starts at £22,480 in SE spec.
Later this year the entry 114bhp 1.0-litre three-cylinder TFSI borrowed from the A1 will arrive; while economy figures are yet to be revealed we expect it to offer close to 50mpg combined. The Q2 range will also get a 148bhp 2.0-litre TDI engine in 2016.
The most potent petrol, a 2.0-litre TFSI that produces 187bhp is due in 2017, according to the manufacturer.
Transmissions
As standard, the new car comes with a six-speed manual gearbox, but an S tronic dual-clutch gearbox is offered as an option. The 2.0-litre petrol and diesel models come exclusively with this transmission, which Audi says uses a new type of low-friction oil supply.
Drive is sent to the front wheels as standard on most models, but buyers can opt for quattro four-wheel-drive or get it as standard if they choose one of the range-topping 2.0-litre engines. The system uses Haldex-clutch technology to enable torque vectoring and decoupling.
Read our 2016 Audi Q2 1.4 TFSI 150 S tronic review here
Three trim levels
Audi says entry-level SE trim Q2s will get 16in alloys, a 7.0in infotainment system and variable damper settings.
Mid-range Sport models will start at £21,780 and come with 17in alloys and Ice Silver C-pillar side blades, while range-topping S Line Q2s will start at £26,180 and get 18in alloys, LED headlights and cloth and leather upholstery, plus a no-cost option to upgrade to sports suspension.
The rugged looking crossover is smaller than an A3 Sportback and weighs just 1205kg. It will eventually come with a choice of six drivetrains and optional quattro four-wheel drive.
Audi says the new model has been built to cater for the demands of young, urban drivers, and hopes it will draw new buyers to the brand. As such, it gets a distinctive exterior that introduces several new design traits.
At the front there's a new single-frame grille with polygon details, and the headlights are slightly more squared off than those of recent Audi models. Further back there's an R8-style blade on the C-pillar, and the tail-lights premiere a new design with Audi's latest swooping indicators.
Video analysis
Design
The car's overall shape is distinctive in Audi's line-up, largely due to its taut proportions, but also thanks to a hunched shoulder-line that features a unique sliced section. Designers say this polygon slice helps to give the jacked-up model a squatter stance, aided by a slim glasshouse that mimics the silhouette of a lower car.
Function follows form because the new Q2 benefits from a raft of practicality-boosting features. Audi claims that the car's crossover roofline means interior headroom is more generous than an A3's, and clever packaging enables the boot to swallow 405 litres of luggage. Optional 40/20/40 folding rear seats increase flexibility for storage, while also enabling that maximum volume to grow to 1050 litres.
Designers have deliberately given the bootlid a wide opening for easy access, and the tailgate can be powered.
The car comes as a five-door, five-seater only, with front-wheel drive the default set-up.
Video examining the Q2's details
Technology
Audi is offering the Q2 with its variable damper technology, helping to broaden the car's breadth of on-road abilities. Sports suspension that lowers ride height by 10mm is available, while variable-ratio steering comes as standard.
The Q2 can be cycled through four drive modes: Auto, Comfort, Dynamic and Efficiency. Cars equipped with Audi's latest MMI infotainment system have an additional Individual mode that allows drivers to customise settings to their preferences.
Audi says the Q2 can venture off road. When the ESC is set to off-road mode, the car's drivetrain adjusts to work in slippery conditions and ground clearance is increased to 200mm. Nevertheless, the fitment of Pirelli P Zero road tyres confirms the car's true purpose.
A long list of safety and driver-assistance features are fitted to the Q2, many of which are previously unseen in this compact class. Heading the list is a pedestrian and collision-prevention automatic-braking function, with traffic jam assist and adaptive cruise control making use of the same hardware.
Additionally, the Q2 gets camera-based active lane assist and traffic sign-recognition technology, with park assist systems also available.
Inside, Audi's optional virtual cockpit and head-up display will allow drivers to customise displays to show things such as satellite navigation and media information. Additionally, cars equipped with MMI infotainment will be able to stream online media and connect with smartphones via Apple CarPlay and Android Auto.
Rivals
The overall fit and finish of the cabin is more comparable with models in higher classes. Audi says it is marketing the Q2 as a compact premium car, much like the A1, with soft-touch plastics, leather trim and contrasting stitching all included.
The Q2 is a fairly unique offering in the market, as its starting price is a significant £5020 more than the similarly sized Skoda Yeti. It also places the Q2 into the firing line of larger models, such as the Mercedes B-Class, which starts from £21,825.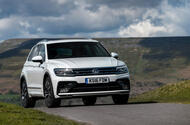 Order books for VW's more practical and efficient Tiguan are open, with a plug-in hybrid version on the way
The 2016 Volkswagen Tiguan is on sale in the UK priced from £22,510. It's shown here in R-Line form in our gallery, which includes exclusive studio pictures.
Read our review of the new Tiguan
Video review
Volkswagen is claiming the new Tiguan comes with much-improved interior space and fuel efficiency gains of up to 25%. The new model is 60mm longer, 30mm wider and 33mm lower than its predecessor - and its wheelbase is up by 77mm, to 2681mm.
VW claims rear-seat kneeroom is up by 29mm, thanks to a redesigned split-fold rear seat that offers up 180mm of longitudinal adjustment. The boot capacity is up, too - by 145 litres to 615 litres with the rear seats in place or 1655 litres with them folded down.
Read our full review of our first generation Volkswagen Tiguan
The core of the Tiguan's engine line-up will be EU6-compliant diesel engines. There's a 114bhp 1.6 and a trio of 2.0-litre units offering 148bhp, 178bhp and 217bhp. Certain markets will get a variety of 1.4-litre and 2.0-litre turbocharged petrols too, but the UK is unlikely to see more than a couple of these at most.
The lower-powered engines get front-wheel drive, while the more potent units have a four-wheel-drive system offering four driving modes. Gearbox choices include a standard six-speed manual and an optional six- or seven-speed dual-clutch transmission.
All four-wheel drive variants now have 200mm of ground clearance - an additional 11mm over the front-drive models. There's also an optional Off-Road package that brings a reworked front bumper to increase the approach angle from 18.3 degrees to 25.6 degrees. Depending on the engine, the towing capacity extends to 2500kg.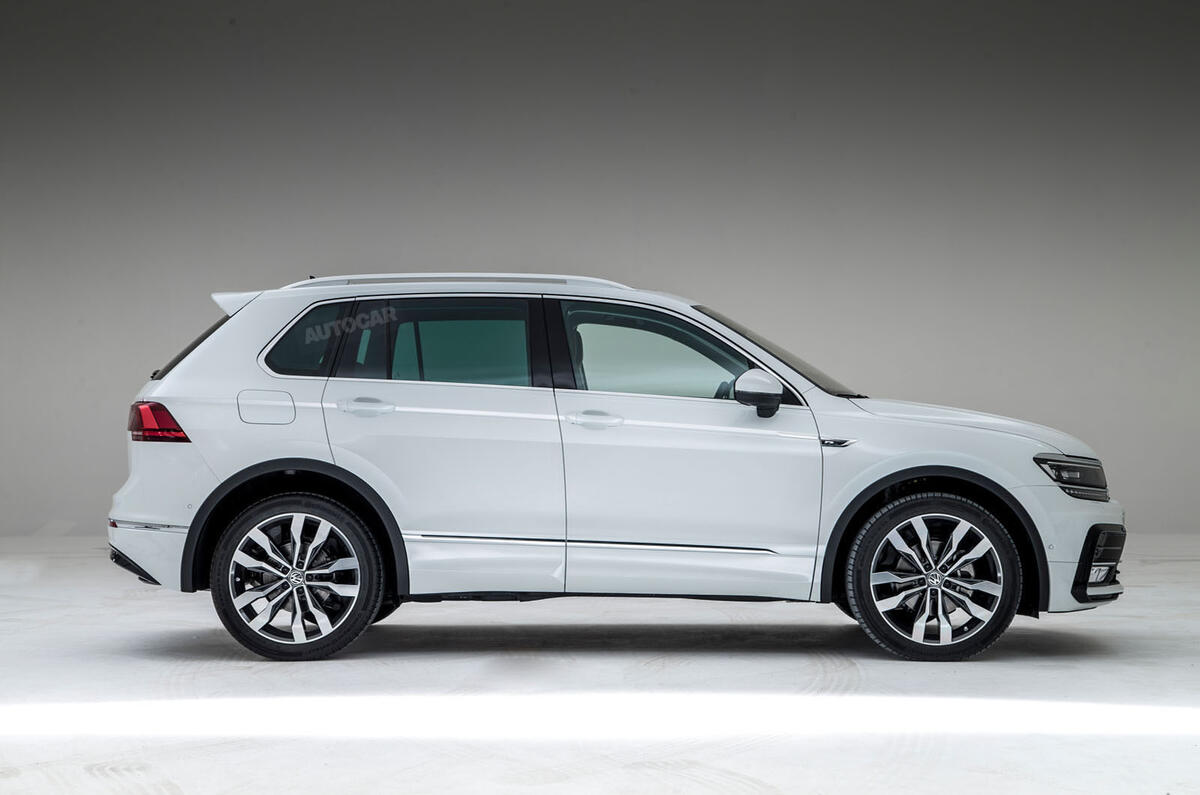 VW also previewed a Tiguan GTE plug-in petrol-electric hybrid at the Frankfurt show the car was first revealed at. It uses the same basic powertrain as the recently introduced Passat GTE, mixing a 154bhp 1.4-litre petrol engine with an electric motor for a combined output of 215bhp. It has a range of 575 miles.
Together, they provide the most economical of the new Tiguan models with combined consumption of 149mpg and CO2 emissions of 42g/km - and it can also travel for more than 30 miles in pure electric mode.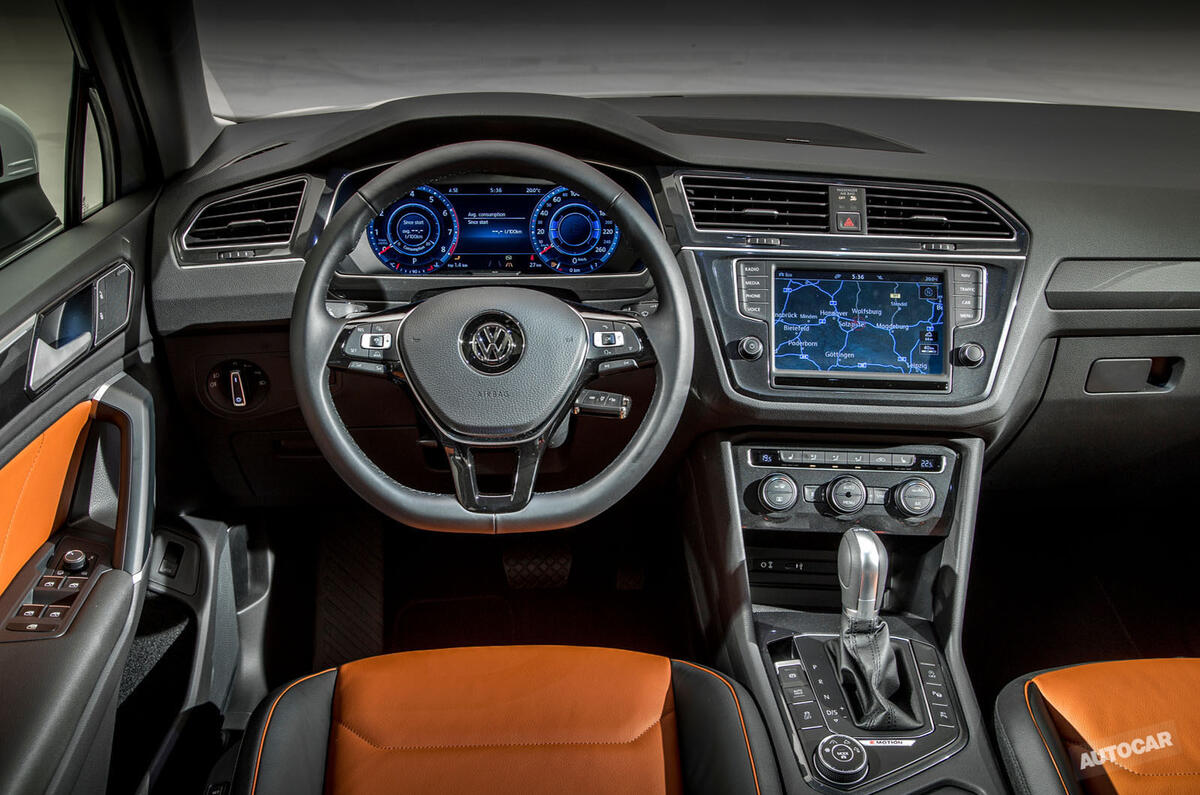 Close rivals include the Land Rover Discovery Sport, Audi Q5, BMW X3 and Mercedes-Benz GLC.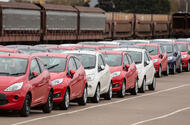 Market analyst IHS Global predicts a slump in car sales of around 10% following the recent vote to leave the European Union
Britain's new car market is feared to be heading into a post-Brexit decline destined to knock sales back to 2.4 million a year in 2017 – a loss of around 250,000 new car sales.
The disappointing forecast has emerged as the car industry grapples with the fall-out of the Brexit vote, which has knocked sterling and business confidence and is negatively impacting investment.
"These are early days," said a spokesperson at market researcher IHS Global, "but we are in a negative shock situation and the initial assessment is a decline in the market."
New car sales were expected by IHS Global to hit 2.7m by the end of this year, a small increase on last year's 2.6m.
However, the negative effect on the UK economy is now forecast to push that down by up to 55,000 units to 2.64m.
"Effectively, all the growth experienced in the first half of the year is likely to be wiped out," said IHS Global analyst Colin Couchman.
VW Group UK boss Paul Willis told Autocar that forecasts he has been shown suggest an even lower figure. "The numbers I've seen suggest a market heading towards 2.55m this year," he told Autocar at the Goodwood Festival of Speed last weekend.
The critical month will be September, which last year recorded sales of 465,000 and faces a loss in 2016 of perhaps 50,000 sales – a dramatic reversal.
But the real impact of Brexit will be felt in 2017, when importers will be able to adjust their forward buying orders, after taking a view this autumn on next year's market prospects.
IHS Global currently predicts a further market drop to 2.4m units in 2017. Previously, it forecast 2.61m units.
Willis puts the range for 2017 between 2.3m and 2.4m – a slightly bigger drop, but on a similar scale. "It just depends on what percentage decline you think we might experience next year," he said.
A major factor in sales will be price increases stemming from a long-term currency adjustment that will make imported cars more expensive.
"Sterling has already weakened 6%. If that becomes the norm, you can imagine the effect on prices," Willis told Autocar.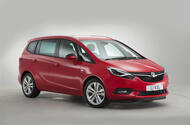 New design, boosted connectivity options and more driver assistance features head the list of upgrades for Vauxhall's Ford S-Max rival
The facelifted Vauxhall Zafira Tourer has been revealed. It will go on sale in the UK in October with prices expected to start from around £18,500.
The medium MPV, which has been on sale in its current form since 2011, gets updated exterior and interior design, new connectivity options and more driver assistance features.
Vauxhall has given the Zafira Tourer modified front and rear bumpers, bringing the car more in line with its hatchback offerings, and in particular the latest Astra. In fact, Vauxhall design boss Mark Adams says the Astra was the major inspiration for the Zafira's design.
Other new features include adaptive LED headlights, which automatically adjust to nine different settings depending on the road conditions.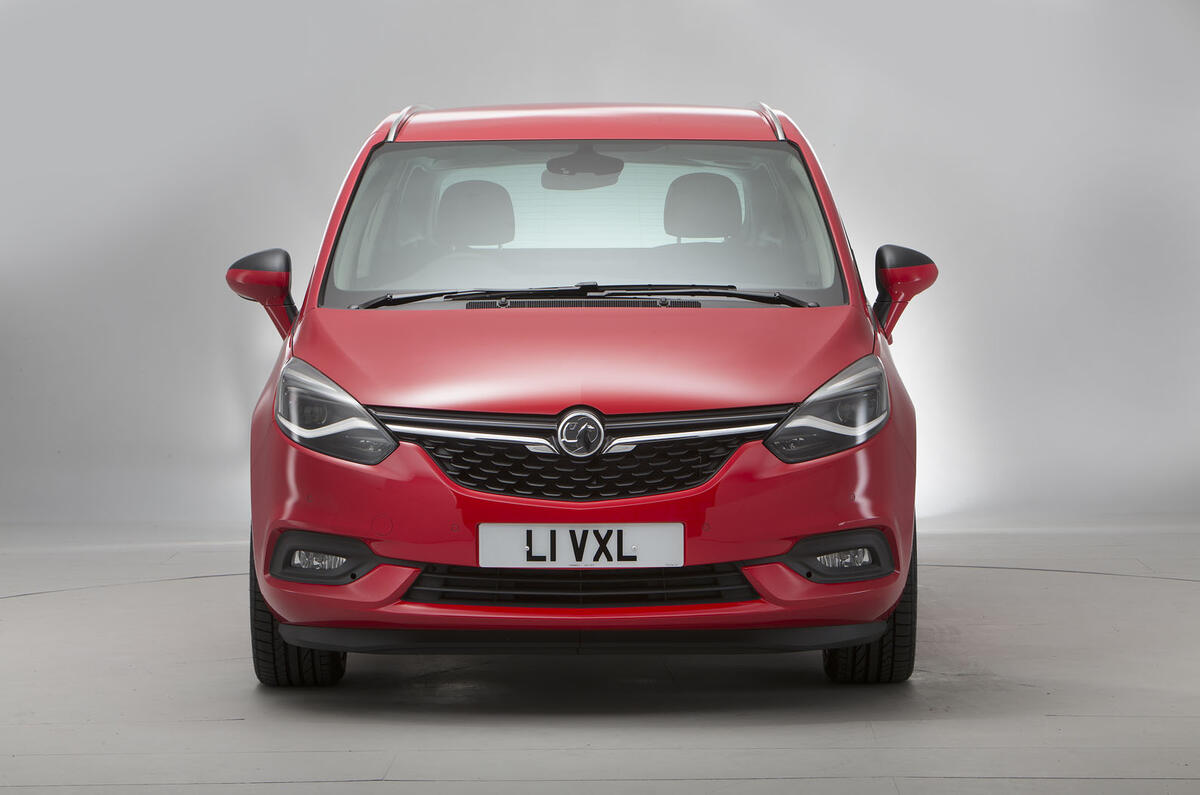 Inside, there's a new centre console and dashboard design, again in keeping with models like the Astra and Insignia, and a larger 7.0in infotainment screen in the centre.
Two versions of Vauxhall's IntelliLink infotainment software will be offered: the R4.0 version allows drivers to control their smartphones using the set-up via the Apple CarPlay and Android Auto applications, while the Navi 950 version comes with satellite navigation.
Vauxhall's suite of OnStar connectivity services has also been upgraded, and can now act as a WiFi hotspot for up to seven devices.
The updated Zafira's interior dimensions haven't changed, meaning there's still space for seven passengers inside, and the same 710 litres of storage space on offer (rising to 1860 litres with the second row of seats folded away).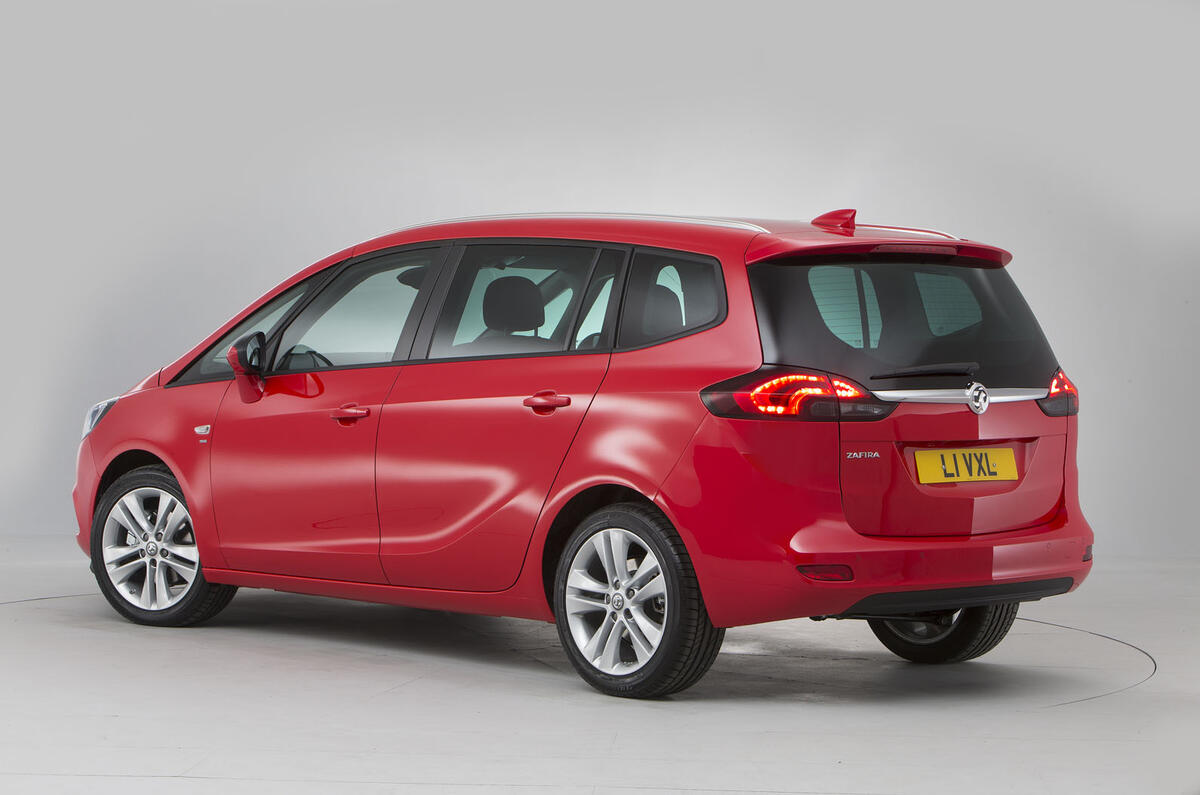 As well as safety systems, including lane departure warning, forward collision alert and traffic sign recognition, drivers can also now opt for adaptive cruise control and FlexRide adaptive dampers in the facelifted Zafira.
Engines from the current Zafira will be carried over wholesale, meaning buyers can choose from two diesels and one petrol. The most popular option is likely to be the 128bhp 2.0-litre Ecoflex diesel.
Vauxhall hasn't released official pricing and specification information, but with the current Zafira Tourer priced from £17,815, a price rise to around £18,500 seems likely. At that price, the Zafira Tourer will still be competitive against key seven-seat MPV rivals, including the £20,195 Citroen Grand C4 Picasso, and the £25,145 Ford S-Max.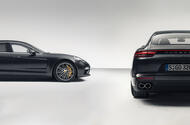 2016 Porsche Panamera
The creator of the Panamera's bold new look discusses the car's development and the future of Porsche design

After working for Mercedes-Benz, Smart and Saab, Michael Mauer's first job after joining Porsche was to design the first-generation Panamera.

Now head of style at Porsche, he has overseen the creation of the second iteration of Panamera, unveiled yesterday. He explains how it came into being.

When you started to develop the new Porsche Panamera, did you consider a more radical change of design from that of the first car?

"A very intensive discussion when we came to develop the first generation of Panamera was whether we should do it – should we go with this combination of a coupé centreline and four-seat capability? For this new generation we discussed whether we should stick to it, even though it was criticised by some. We decided that we should, but there is always room for improvement. I am very happy with the result – it is still a typical Panamera but from my point of view it is improved."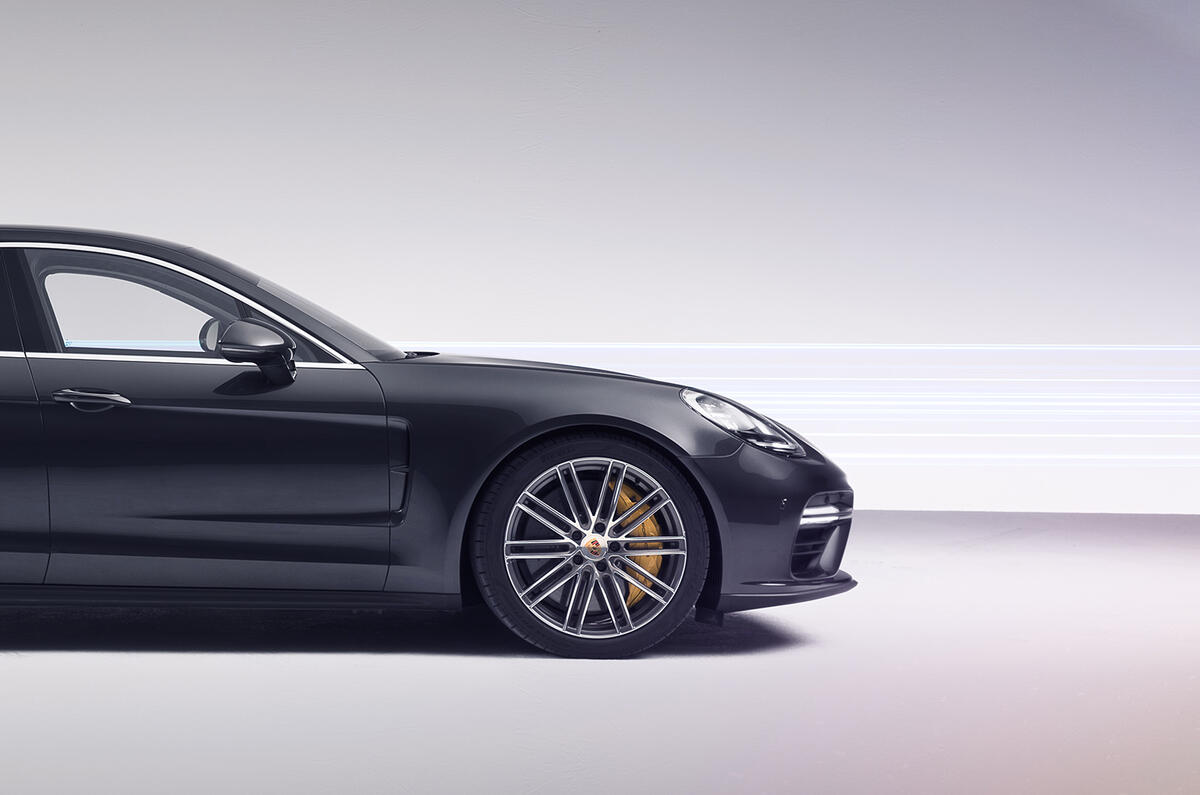 How much did customer feedback influence the design?
"We always listen to customer feedback but we knew from the very beginning that we had room for improvement. There were some harsh comparisons of the first car, especially the roofline, which came in for criticism."
Full specs and prices for the 2016 Porsche Panamera here
The new Porsche Panamera borrows its rear 'light band' design from various iterations of the Porsche 911. Was it an intentional decision to align it with your sports car?
"Our philosophy is to always try to introduce new design cues on our new cars. The first job of these design cues is to create a product identity; we always want to give each and every car its own character.
"Then we discuss if some elements will stay as a product identity feature or if they will be lifted to the next level and become a brand identity. The light band is a very old feature from the 911, but to start with it did not have a function, it was just a band. Then on the all-wheel-drive version of the 911 we used it in combination with the lights to create a very strong feature at night.
"We decided that it was such a strong theme that we should take it to the next level and let it become Porsche brand identity. But even though it is now a theme, each and every new model will have its own little variation based on this theme to create product identity on top of this again."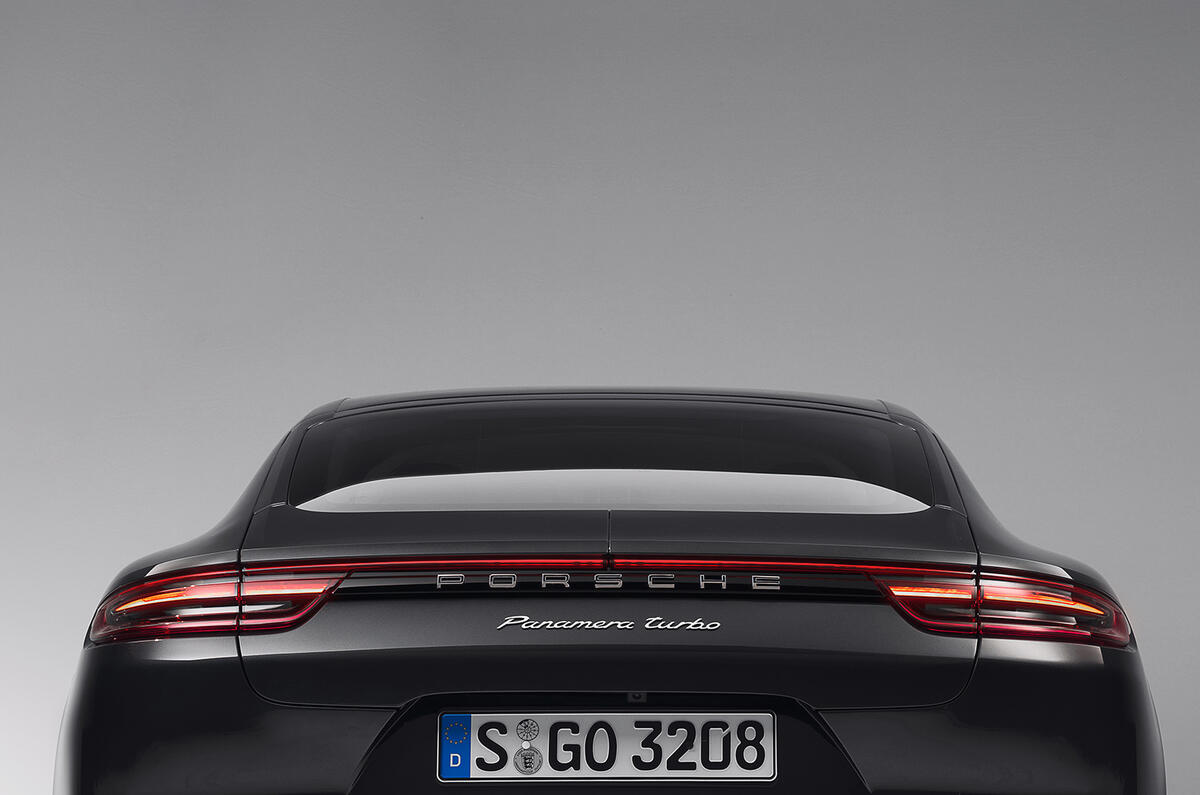 How much of a challenge is it to keep evolving a brand like Porsche?
"If you have a weak brand or even a brand doesn't exist, you can just start from a clean sheet of paper and create a brand identity. You have all the freedom you can imagine but you don't have any orientation.
"On the other hand, talking about Porsche, you have all this history, you have strong cars like the 911, so you have a lot of orientation, maybe sometimes too much – sometimes it is restricting. For me, I love both sides, but I like the fact that in Porsche we have this kind of evolutionary approach. I think we have proved over the years that we always find a way to evolve that doesn't look retro. It always has this new, modern, fresh feel but still respects our history.
"For the first generation of Panamera there was no predecessor, but it would have been a big mistake not to use some of our very strong brand elements. We used quite a few and you can see this in the car at first glance."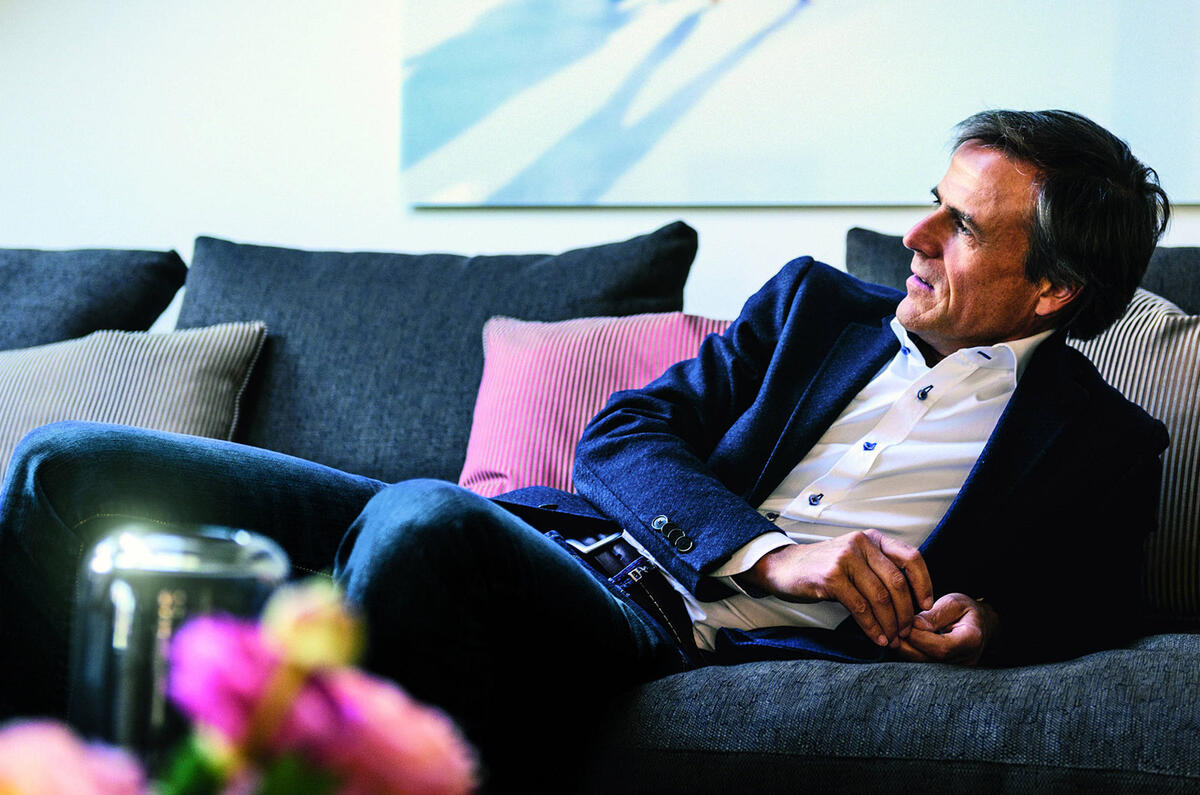 What is the reason for the move away from traditional buttons on the dashboard to using touch-sensitive flat panels?
"On the interior we have always been criticised for so many buttons, with some saying that it looks completely old fashioned, so one reason is that we wanted to make it look much more modern. The other reason is that in the new world of digitalisation we have more possibilities to combine functions and to partly take decisions away from the customer. There are buttons that you don't need to push as often. We decided to stick to our logic, so you still have access to the function with just one push, but make it look much cleaner and modern."
"The centrally mounted rev counter is probably the best example in the car to show how we are combining the modern world and the old world. It you look at its detailing, it is much richer and looks like an expensive watch. In combination with the digitial screens, it builds up a very nice tension. I think developments that are very extreme in one direction always create an opposite. This is Porsche's way of combining its tradition with the future."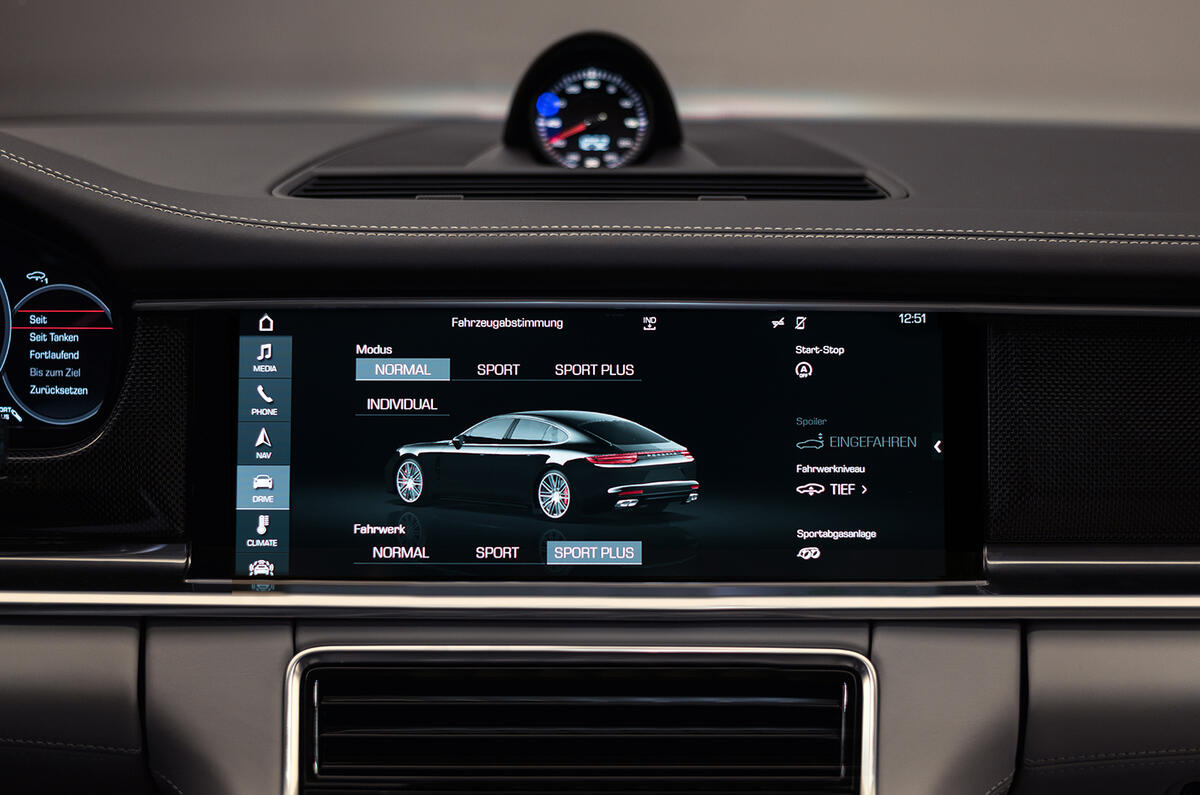 How will Porsche design evolve as electric and hybrid models become more common?
"Our concept cars, such as the Mission E, give the first glance of how we can further develop traditional Porsche design cues but combine them with new elements. For example, if you take the topography of the front end of Mission E, the front wings are higher than the bonnet, but the car doesn't have a conventional front light anymore. Instead, it is basically an air intake, because aerodynamics plays such an important role for electric cars. We try to combine traditional elements with new ones."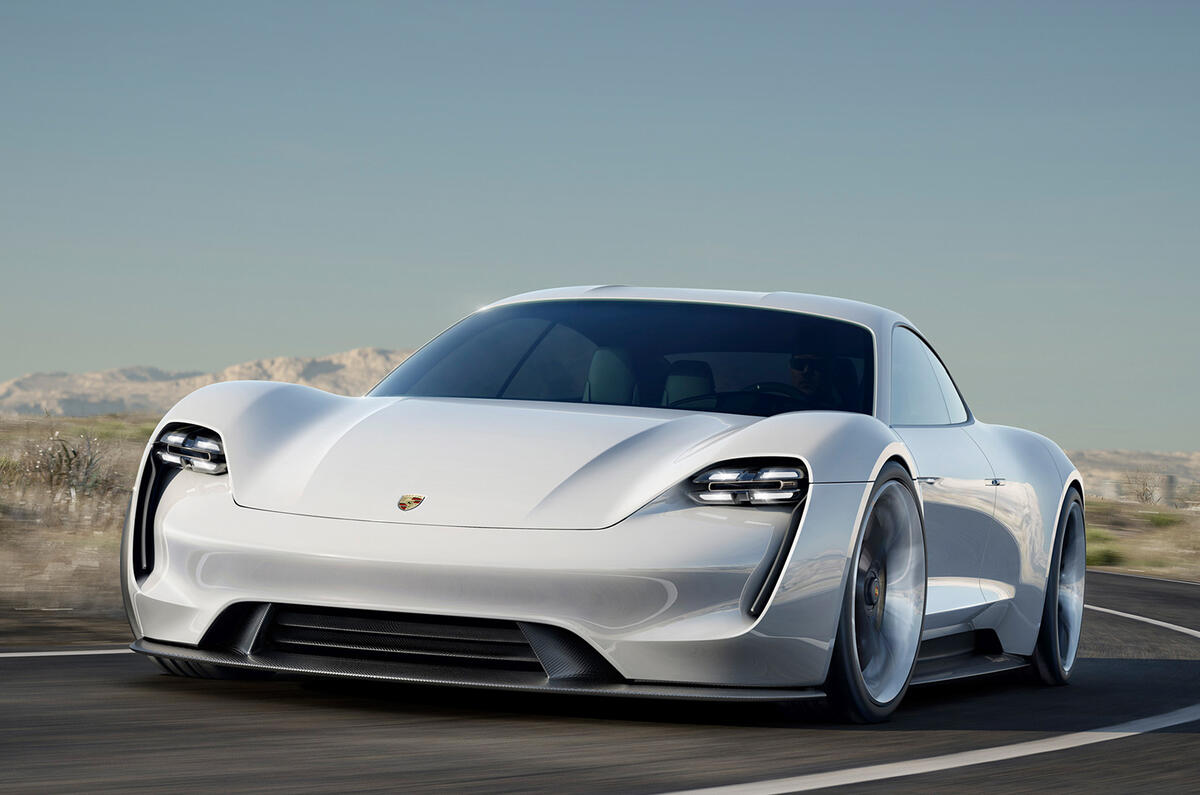 Will not having to create a car around an internal combustion engine be liberating for a designer?
"This huge metal block has gone and now you have all these batteries in the floor. So yes you have removed one thing but on the other hand a new challenge is how to design around the batteries. One thing disappears but something else appears. It is a different challenge and you have to start to think in a new way. Only when the powertrain issue disappears completely and our cars receive their power over the airwaves will a designer have complete freedom…"
Is reducing drag playing an increasingly important role in car design?
"With electric cars low drag plays a much bigger role in affecting the driving range. It's vital to look at how the air goes around the car, and how you can steer and influence the air.
Take the wheels, for example: the most aerodynamically efficient way would be to cover the wheels, but from a design point of view that looks horrible, especially on a Porsche. So on the Mission E concept we tried to find ways to influence the air stream around and through the wheels.
This is something we can learn from Porsche racing cars. An LMP1 car is purely aerodynamic so as well we have the advantage in the company that we can have access to this knowledge and experience. We have to adjust and maybe lose a little bit of the efficiency for road cars, but the principle still works."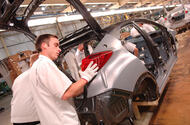 Business secretary Sajid Javid says the government will fight against the introduction of a 10% tariff on imported, EU-built new cars
The government will push for tariff-free access for cars to the EU market post-Brexit, business secretary Sajid Javid told the Society of Motor Manufacturers and Traders (SMMT) International Automotive Summit today.
Getting access to the EU market without cost barriers is one of the key objectives of the UK car industry in the next two years of trade negotiations that will create the post-Brexit business environment.
Tariff-free access will ensure that UK-built cars don't suffer a cost penalty. But with tariffs working both ways, the UK would be expected to introduce a similar 10% tariff on EU-built imports into the UK.
"Top of my list is getting the tariff-free access to the EU market that the car industry needs," Javid told a packed audience in London.
The car industry fears that the EU will lumber cars built in the UK with a 10% tax that will push up costs. Components and parts, such as finished engines, many of which are built in the UK, might attract a 5% tariff.
Javid also asked the car industry to engage with government and provide input for the coming two years of Brexit negotiations with the EU.
"What do you need for the negotiations that are coming?" he said. "We will have to build from the ground up – and I want to hear from you. You know your suppliers best.
"The auto sector has also been a model of co-operation with government, with the private sector coming together with government to generate success."
Javid also praised the car industry's strengths in his speech, listing technical advances and problem solving as strengths the industry can be proud of. "You are innovative and you rise to challenges," he said. "These are qualities that will matter going forward."
The government is also planning to ensure that investment continues in the car industry.
"The UK is a leading destination for international investment in manufacturing and we cannot afford to turn our backs on the world," said Javid.
"In a sky full of stars your sector shines brighter than most, with a vehicle off the lines every 16 seconds, most for export."
Read more:
Brexit could harm UK car industry growth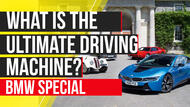 BMW has made some of the finest driver's cars in the world during its 100-year history, but which is the best of all time?
BMW has made some of the finest driver's cars in the world during its 100-year history, but which is the best of all time?
Matt Prior and Andrew Frankel headed to Goodwood for a drive and a chat. There's plenty to choose from the Munich manufacturer's illustrious history: the 328, Z8, 3.0 CSL 'Batmobile', 2002 turbo and i8.
But in the end, we boiled it down to just two. So, which is best: the M1 or the E30 M3?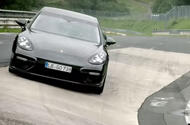 The Porsche Panamera Turbo attacks the Nürburgring
Porsche's new Panamera has lapped the Nordschleife in a swift 7min 38sec. We asked driver Lars Kern what on earth he was thinking

Porsche test and development driver Lars Kern admits he was "a little bit confused" when his bosses told him they were planning a super-quick lap of the Nürburgring Nordschleife in the new Panamera Turbo.

"Normally we do this kind of thing with the 911 or Boxster," he says. "But the engineers were confident it was going to work."

Read more about the 2016 Porsche Panamera

The first-generation Panamera Turbo S set a pretty swift benchmark of 7min 46sec, but Kern – who has been a Porsche driver for four years – wasn't sure where he could make up more time.

Not least because the turbocharged 4.0-litre V8 in the new Panamera Turbo develops 542bhp, whereas the old Turbo S had 562bhp.

"The existing lap felt good and fast and to begin with I had no idea where to find another eight seconds. The Panamera Turbo has less power, too... I thought to myself 'this is going to be interesting'," he says.

The pressure ramped up even further when he saw the car's number plate bore the number '738', a reference to the 7min 38sec target time that Porsche's engineers wanted him to achieve – and which he hit exactly. Kern set a new benchmark for luxury saloons - admittedly a fairly niche lap record to set, but fairly impressive for a car of this type.

The Panamera is fitted with a safety cage, a racing seat and telemetry equipment, but otherwise is in showroom specification, riding on Yokohama road tyres. Oh, and the headlights are taken out and replaced by those dummy ones that NASCAR uses. But there's no getting away from the fact that it is a long, large car, with a lot of weight up at the front courtesy of that big V8 engine.

Kern says advances in suspension and tyre technology and the car's lighter weight were of a huge benefit, as was the new rear-wheel steer system that Porsche has fitted to the second-generation Panamera. 

"In the slow and narrow parts of the track the car is really amazing," he says. "With the rear-wheel steering, it turns well and is so agile. You sit in the driver's seat and you know you have a lot of length of car behind you, but it just turns really well."

For the fast lap, the car was switched into its most extreme driving mode, Sport+, and the Porsche Stability Management (PSM) was turned off.

Kern saw speeds of around 183mph on the Nordschleife's long main straight. "It doesn't feel scary in this car because it is so stable. When you have all the settings in Sport+ mode, everything is stiff and responsive but it remains comfortable to drive, so it isn't bouncing around on the bumps."

The Panamera Turbo, still smeared with flies and dirt straight from the Eifel mountains, was on display at the official reveal of the new Panamera in Berlin yesterday evening. It's unlikely that many owners will charge around the Nürburgring in their £100k-plus luxo-saloon, but for Porsche it is important to prove that the car is at least capable of it.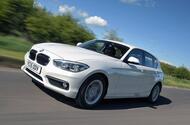 SIM card technology to feature in every BMW road car; enables remote updates to software
BMW is using SIM card-based Connected Drive technology to integrate all of its new cars into the Internet of Things and enable remote software updates.
Currently, the technology pairs a car to an owner's smartphone to communicate with other connected devices, but BMW plans to directly pair its cars with other devices, such as an owner's house and heating system, to offer a wide range of intelligent connected services.
"All UK cars have a SIM card built into them, so that's enabling every car to be connected," said Andrew Furse, product manager at BMW UK. "That means we can keep the car connected throughout its life, not just new cars coming through."
Furse explained that this SIM technology has enabled BMW to pair its vehicles with owner's homes using something called smart home control, which was launched earlier this year and enables owners to adjust house appliance settings from behind the wheel.
"You can see if your smoke alarm has gone off because you'll get a notification in the car, or you can see if there's a water leak and then speak to whoever's in the house to find out what's going on," continued Furse.
Toyota and Hyundai connect to the Internet of Things
BMW's objective is to fully integrate its cars into people's digital lives. "The car can learn where you go and what sort of times you travel, and make moving from the house to the car a seamless transition," added Furse.
He explained that this transition can help to make a person's life more time-efficient. One example centres on traffic: at present if a driver notices that their journey will be affected by bad traffic, it's often too late for them to adjust their plans.
Furse said if the car was able to communicate with other devices in the home to inform the driver that their journey might be affected by traffic at an earlier stage, it might give them more time to rearrange their plans.
Seat demonstrates Internet of Things connected car technology
"One of the best things for drivers with online services is that we can keep enabling new features for their car," Furse added. "It keeps the car fresh and keeps the customer engaged with the brand from our point of view, so you're more likely to remain with us because we're offering something you can't get elsewhere."
BMW said currently 500,000 of its UK cars are already connected, but that eventually it hopes all will be online. It admits that a more open approach to development will be necessary in order to maximise integration with other devices, but says that it would never open up development for the car's core controls - like the powertrain and brakes - making it impossible to remotely hack these areas.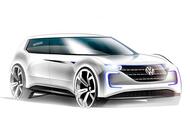 VW predicts that electric models will soon make up the largest portion of its sales figures, but diesel to remain the choice for long-distance drivers
The "tipping point" for sales of Volkswagen's new range of electric vehicles (EVs) to become popular family cars will be a range of 180 to 280 miles, according to VW global sales and marketing boss Jürgen Stackmann.
Speaking at the Goodwood Festival of Speed, Stackmann told Autocar that electric car range anxiety is going to 'go away', while affordability will improve, putting EVs in a position to challenge petrols and diesels as everyday family cars. 
He also revealed that a battery capacity of 60kWh would be needed to achieve VW's range target.
"We will have to make this change, because all regulations are aiming at zero emissions eventually," he said.
VW plans radical new electric vehicle for 2019
Pricing of the VW's electric cars will have to fit within its brand position of targeting the 'ambitious middle-class', a global group whose spending power varies globally. Typically in the US, this market is centred around cars costing $35,000, while in the EU it's $28,000 and Brazil $12,000.
To deliver this dramatic strategic switch, VW Group is developing an all-new electric car platform, named MEB. This will underpin up to 30 models from all Volkswagen Group brands by 2025–2030. The group's brand portfolio includes VW, Audi, Seat, Skoda, Porsche, Bentley, Lamborghini and Bugatti.
The dramatic predicted growth for electrified VW models is such that Stackmann predicts they might contribute a similar proportion of sales to today's 45% mix of diesels. Petrols make up the other 55%.
2017 Volkswagen e-Golf to get 186-mile range
"The electric mix could basically become the same as diesel today," he told Autocar.
"There will still be a role for diesels, but for vehicles favoured by drivers on long-distance journeys. 
"Diesel will remain a strong part of the offering, particularly for long-distance driving. But there could be the case of a market segment where we only have petrol and electric and no diesel," he said.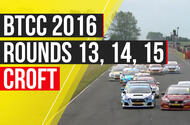 The Dunlop MSA British Touring Car Championship's visit to Croft yielded victories for Colin Turkington, Rob Collard and Ashley Sutton.
The Dunlop MSA British Touring Car Championship's visit to Croft yielded victories for Colin Turkington, Rob Collard and Ashley Sutton.
The racing at Croft in North Yorkshire saw Subaru secure its first BTCC win with the new Levorg race car and the first rain affected race since 2014. Sam Tordoff escaped drama to increase his title lead over the pack with 168 points.
Read our full report on the Croft action here.
The next three rounds of the championship take place at Snetterton on 30-31 July.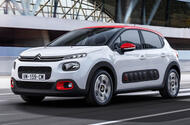 New C3 supermini gets major customisation options with 36 possible colour combinations; three petrol engines also offered
The new Citroën C3 supermini has been unveiled, with the British boss of the firm Linda Jackson describing it as "a comfortable car with real personality, set to appeal to new customers looking for a modern car of character".
As the second model in the brand's new-age makeover, the styling of the new car is clearly in the mould of the Cactus, from the slimline running lights and low-mounted main headlights to the matt black lower body and distinctive 'airbump' protection panels. It's still compact at 3.99m long, but there's an extra 2cm of shoulder room and a decent 300-litre boot.
The new C3 is based on the upgraded 'Platform A', which is closely related to the structure under the DS 3 and the C3's Cactus sister car. The C3 will be offered only as a five-door model. 
The company says Platform A has an 'H-brace' under the front seats to improve side impact crash performance, and it's thought the new C3 is the first model with its body constructed using both conventional welding and structural adhesives.
This latter move - designed to increase the rigidity of the body - is part of Citroën's engineering plan to make its cars among the most refined in their respective classes. Suspension tuning will be biased towards longitudinal comfort, with relatively relaxed damping settings.
Three PureTech three-cylinder petrol engines will be offered. PureTech 68, 82 and 110 Stop & Start are all paired with a standard manual gearbox. There will also be two manual diesel powertrains: a BlueHDi 75 Stop & Start and 100 Stop & Start. The company will also offer the new EAT6 six-speed automatic transmission for the C3 range.
The C3's interior - designed to give "an unmistakable impression of well-being" - is arguably better resolved and better organised than the Cactus's interior. It gets conventional dials and a lower-mounted central touch screen. 
The air vents are now mounted at face level and the centre console storage looks more useable. The C3's seats are said to be a step on from those used in the Cactus, thanks to their two-stage foam padding. Citroën is also promising class-leading sound proofing.
Citroën will be pushing extensive customisation with the C3, offering nine body colours and three roof colours, for 36 possible colour combinations. There will be four interior themes, including Urban Red, which gets red stitching and a red dash panel finish. 
One unusual option will be the Citroën ConnectedCam, a windscreen-mounted wide angle camera with GPS and Web connection. A single click can send images directly to social media networks. It can also be used, when the car is stationary, to make 20sec videos.
Also on the option list is a 3D sat-nav system with real-time traffic information, reversing camera, hill start assist, blind spot warning, driver fatigue warning and a Citroën SOS service with live assistance.
UK sales are expected to start in January next year, with pricing as yet unannounced. The current C3 model starts from £11,280.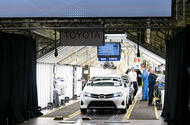 Jaguar Land Rover and Toyota bosses confirm commitment to UK investment in the face of last week's EU referendum vote
Britain's car industry has stressed that it is 'business as usual' despite the challenges of coping with the Brexit vote.
"This is not the result that the car industry hoped for, but the industry must now move to make the change as smooth as possible," says SMMT CEO Mike Hawes.
The announcement comes just hours after the SMMT published last year's industry figures, revealing how strong growth was before the EU referendum.
Speaking at the SMMT's annual automotive summit, Hawes said: "We face some short-term uncertainty and the future of the car industry is of acute concern, but at the moment the industry is in a very healthy condition and it's business as usual."
The SMMT has identified three key areas where trade negotiations with the EU must be successful: competitiveness, access to the EU market and access to an international talent pool.
Also facing the press this morning were Jaguar Land Rover strategy director Adrian Hallmark and Toyota Europe boss Johan van Zyl.
"The European market is important, but we are a balanced business and export 80% of our production and we are committed to Britain," said Hallmark.
JLR employs 40,000 people in the UK.
"We have coped with recessions and various problems over the years and Brexit is just another problem we will have to rise to and overcome," he added. 
Hallmark also reiterated JLR's commitment to its new plant in Nitra, Slovakia, which has a build capacity of 150,000 aluminium-bodied cars and an eventual workforce of 2800.
Van Zyl said that Toyota will "continue with its business in the UK and continue to support it.
"Our next task is to study the implications of Brexit, along with our industry partners, and find a long-term solution. I don't want to speculate on what might happen. The job now is to stabilise our business."
Toyota's Burnaston plant is one of nine European manufacturing plants and has taken its share of Toyota's €9 billion investment.
Significantly, Van Zyl said its manufacturing plan is committed to the two current models built at Burnaston – the Auris and Avensis - for "the short and medium-term".'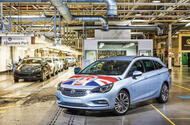 New SMMT figures show the UK industry grew by 7.3% last year; government urged to maintain EU single market
New figures published by the Society of Motor Manufacturers and Traders (SMMT) show the UK's car industry grew profits by 7.3% and added 17,000 new jobs last year, revealing the strength of Britain's industry before the EU referendum vote.
Vehicle production grew by 5.2% to 1.7 million units while the industry's environmental impact was reduced by 24.2% thanks to increased recycling and a reduction in landfill waste.
Turnover amounted to £71.6 billion in 2015 and the total number of people employed in the UK automotive sector reached 814,000, with 169,000 involved in the direct manufacturing of cars – 8000 up on the year before.
Brexit: business as usual for UK car industry
Investment reached a new record with £2.5bn injected into the industry – a figure that represents 12% of the country's total research and development spend, emphasising the significance of the automotive industry on the economy.
Unsurprisingly, the SMMT is using the figures to urge the UK government to maintain Britain's free trade deal with the European Union following Brexit.
SMMT chief executive Mike Hawes said Britain's automotive success has been achieved thanks to its access to the EU's single market. He warned that the UK's departure from the EU could hinder future growth.
"Our growth depends on certainty and continued open and reciprocal access to the 100-plus markets with which the UK automotive industry so successfully trades," he said. "This is not just finished cars but components, technologies and the wider automotive value chain. Any risks and uncertainty to these fundamental benefits need to be addressed head on by UK government."
Brexit: what do the car makers think?
Brexit supporters argue that the UK buys so many cars from other countries in Europe that the EU will have to agree to a free trade deal in order to preserve jobs in countries such as Germany, which exports around a fifth of its cars to the UK.
Matthias Wissmann, president of the VDA, Germany's automotive industry association, has previously said "keeping Britain in the EU is more significant than keeping Greece in the euro".
Nigel Farage said in a European parliament meeting yesterday that he believes Europe needs the UK more than the UK needs Europe and made reference to Britain's high demand for German cars.
Nevertheless, the SMMT's latest figures suggest maintaining a free trade deal with Europe will be important to preserve growth. The period of uncertainty that follows Brexit before any potential deal can be struck is when most damage is likely to be done.
Insiders are therefore predicting a slowdown in growth following the referendum result, although the exact effects aren't likely to be known until the SMMT publishes its next UK automotive industry figures.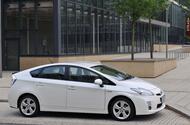 Models built between 2006 and 2012 have been flagged, following concerns over the fuel emissions control unit and airbag inflator mechanism; more than 3m recalled worldwide
Toyota has announced the recall of 72,885 Toyota Prius, Toyota Auris and Lexus CT200h models in the UK produced between April 2006 and August 2015 following concerns raised over the cars' fuel emissions control units, and the airbag inflator mechanisms.
Although Toyota says there are no reports of any injuries or deaths, it has triggered the recall after discovering that the fuel emissions control unit canister, which is mounted to the fuel tank, may develop cracks that could expand and eventually lead to a fuel leak.
Toyota and Lexus has said it will replace the canister with an improved one. The work will take around two to three hours and will be free of charge.
As well as this, some airbag inflators in the driver and passenger side roof rails could have a crack in a weld, causing it to separate when it operates. As a result the airbag won't fully inflate and parts of the inflator can be ejected with the airbag.
This fault does not affect the Auris, but 34,135 Prius and CT200h models manufactured between October 2008 and August 2012 are part of both recalls. For this fix, Toyota and Lexus will install retention brackets, a process which will take around two to four hours, at no charge.
Concerned owners can check if their vehicle is affected by using the registration number look-up function on toyota.co.uk and lexus.co.uk. 
Toyota says 1.4m cars have been recalled to fix the airbag inflator, and 2.9m for the emissions canister, worldwide. A definitive figure for the total number of cars affected is not known yet, because some cars will require both fixes.
The issue is it related to the Takata airbag recall, which also relates to faulty airbags and which affects numerous car manufacturers. It is expected to be the largest automotive recall in history.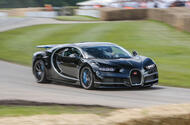 CEO Wolfgang Dürheimer confirms that the £2m Chiron will attempt to break the 268mph road car speed record currently held by the Veyron
Bugatti is planning another assault on the world speed record for road cars with its new £2 million Chiron, company boss Wolfgang Dürheimer has revealed.
The French manufacturer currently holds the world record of 268mph (431km/h) with the Veyron 16.4 Super Sport, a standard set at Volkswagen's Ehra-Lessien test facility in 2010 by former F1 driver Pierre-Henri Raphanel.
Speaking to Autocar, Dürheimer said: "We will try to lock in a new world speed record. I know the Chiron will be faster [than the Veyron Super Sport], but we don't how fast. We have the calculations from our simulations, but it is always different to sit in the car and actually do it."
The new Chiron, which made its UK dynamic debut at the Goodwood Festival of Speed last weekend, has dramatically increased performance compared with its predecessor. Whereas the Veyron Super Sport has 1183bhp and 1106lb ft, the Chiron makes 1479bhp and 1179lb ft.
The stated top speed for the Chiron is 261mph. Although this leaves it short of the record speed, the Veyron Super Sport's official top speed is 257mph, but Bugatti removed its speed limiter to set the record in 2010.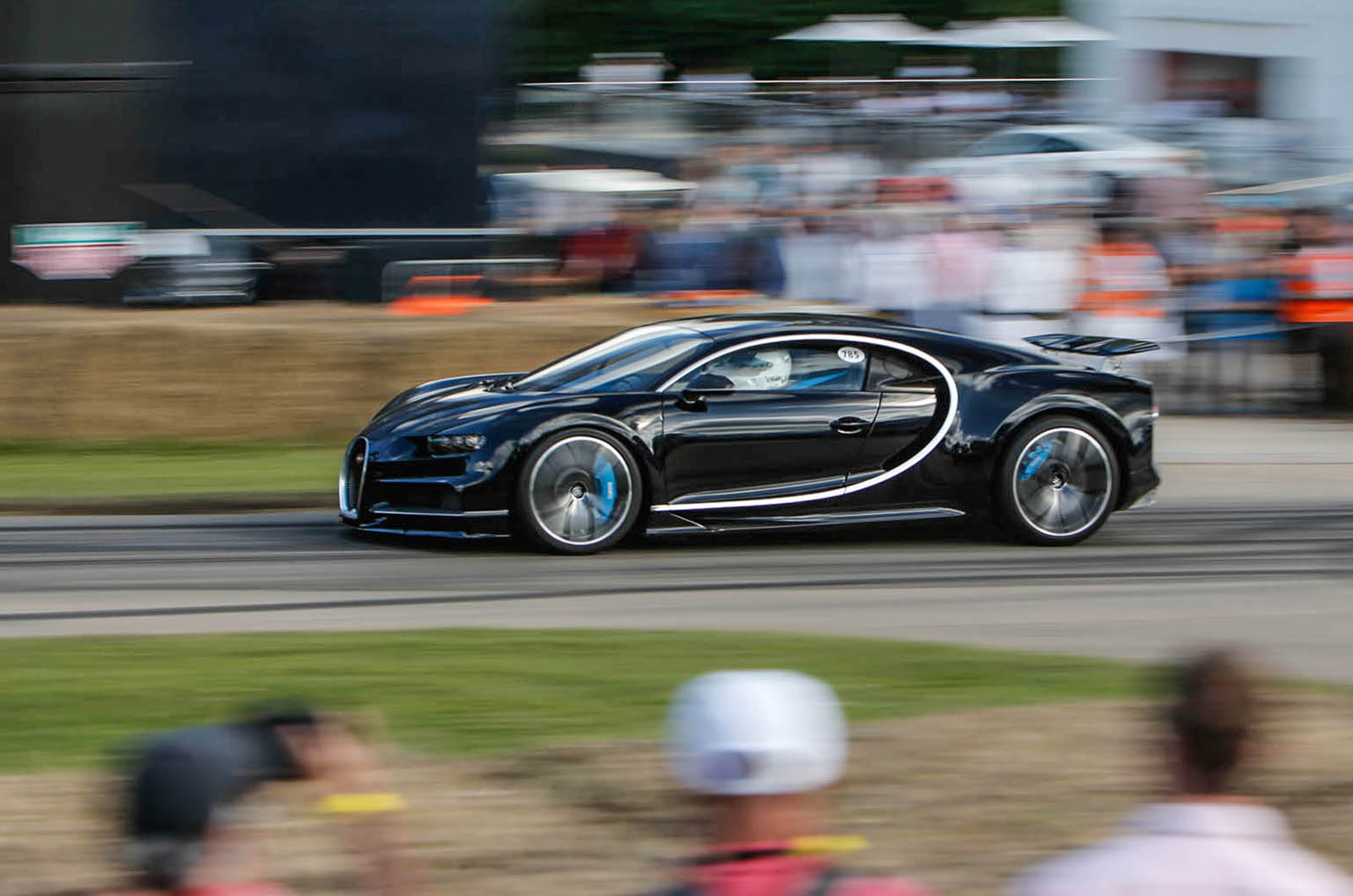 The Guinness World Records organisation concluded that this tweak did not contravene the spirit of the 'production car' definition and ratified the record, so it's likely Bugatti would do the same for its attempt with the Chiron, which is believed to be capable of 288mph.
An 8.0-litre, quad-turbo W16 engine is the core of both Bugattis, but Dürheimer said "about 95%" of the Chiron's powerplant is different from that of the Veyron. "We designed the original engine 13 years ago with 987bhp, then we brought it up to 1183bhp and now it is 1479bhp," he added. "You cannot just shake out this additional 492bhp from the same components, so it was a dedicated design process."
Asked whether even more power could be unlocked from the engine, he said: "I would imagine so." Dürheimer drove the Chiron at 236mph on the Mulsanne Straight at Le Mans during a recent demonstration.
The record attempt will most likely take place at the 13-mile Ehra-Lessien facility in 2018. Bugatti has taken more than 200 deposits for the Chiron and will focus on ramping up production and fulfilling those orders during next year.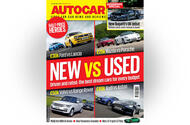 We examine the Mercedes-AMG GT R, meet the Bugatti Chiron at Goodwood and welcome a Kia Sportage to our fleet
We've got a new versus used special in this week's Autocar, so you can find out if you need to be browsing brochures or scouring classifieds.
Can a new Ford Focus RS outgun the legendary Lancia Delta Integrale? Does the Mazda MX-5 have what it takes to best a used Porsche Boxster?
We've also got Audi and Aston and XC90 and Range Rover showdowns, as we hold our own referendum to find out if used or new reigns supreme.
Also in this issue:
The new Porsche Panamera has been revealed. Will its styling be less divisive than that of its predecessor?
The Mercedes-AMG GT R has been revealed at Goodwood. We've got the whole story inside this week's magazine.
Another hotly anticipated car, the Bugatti Chiron, made its UK debut at Goodwood. Read more about the 261mph hypercar.
Our long-term test cars:
It's time to bid our Fiat 500X 'addio', while welcoming the new Kia Sportage to the Autocar fleet. The Lotus Evora 400 also impresses us with its supple ride.
Deals:
Fancy a coupé on a budget? James Ruppert has the best for less than the cost of a brand new telly, while our used buying guide highlights notable race-inspired specials from the used market.
Where to buy:
Autocar magazine is available through all good newsagents and for download from Zinio and the Apple iTunes store.
You can also buy one-off copies of Autocar magazine from Newsstand and Magsdirect, delivered to your door the morning after.
Alternatively, never miss an issue – subscribe to Autocar magazine today.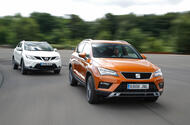 The Nissan Qashqai has been the benchmark crossover since launch. The Ateca is Seat's first SUV. A foregone conclusion? Don't bet on it
For 10 years the Qashqai has been to the nation's driveways what a loaf of medium sliced white is to its bread bins. Ubiquitous. Essential. Standard. Assured of what they're getting, a generation of young families has made the British-built Nissan virtually its default choice. It has provided us with a standard too; the one we've used to measure practically every affordable crossover that has followed in its wake.
Typically, all have been found wanting. The Qashqai has not proven the best because it was first or cheap or even overtly brilliant, but because it was a savvy mix of practicality, efficiency, functionality and understated desirability. While Nissan likes to claim credit for the fortuitous half-spark of originality that helped establish the industry's gravy train segment, its real triumph has been to nurture the model's cleverly balanced appeal in the decade following its introduction.
It's possible though that none of the competition in that time has been as potentially formidable as the new Seat Ateca. True, the Spanish firm has never built an SUV of any stripe before – and even the efforts of its parent company, the mighty VW Group, have been patchy – but the latest model promises to be rather different. Underpinned by the MQB platform, the Ateca has a raft of exemplary, right-sized offerings to call close relations, and only last week we described its sister car, the Volkswagen Tiguan, as the definitive compact SUV.
Of course, Wolfsburg's idea of a high-riding family car comes with a valuation to match: the flagship R-Line Tiguan costs at least £7k more than the most expensive Qashqai. But Seat's version, starting from just under £18k, is clearly priced to cause Nissan dealers some discomfort. For the same £27k that buys you a trim-topping, two-wheel-drive 128bhp Qashqai Tekna, you can have a 148bhp, four-wheel-drive Ateca in its equally bountiful Xcellence format.
It looks the part, too. The current Qashqai is as shrewdly hewn as a Trojan's helmet, but it's rival - even as a first ashore left-hooker - looks no less engaging in its presence; the rather staid horizontal lines of the Tiguan benefitting hugely from the wet strop apparently used in Seat's Barcelona design studio to sharpen up VW's modelling clay. The Ateca is slightly shorter than the Nissan, although it is marginally wider and taller, as well. Both cars get the standard crossover costume jewellery (metallic roof bars, conspicuous fog lights, burly plastic sills) and both offer the all-important raised flowerbed convenience of step-up ingress.
Inside each, the usability pay-off continues. Both are well-sized family cars. Accommodating a brace of growing pain sufferers in the rear is essential, and while the Ateca offers a little more head room, neither is found wanting. Differentiation occurs in marginal gains: the Seat, courtesy of its longer rear doors, is easier to get in and out of; the Nissan sports a split-level load floor courtesy of its removable two-partition system.
The Ateca's claimed boot space is bigger than the Qashqai's by 55 litres, and it alone provides the rear-mounted levers that collapse the back seats without requiring a return journey to the cabin. Its real stowage victory though comes amid a wider triumph upfront, where it trumps the Nissan's measly 12-volt-equipped centre console cubby with an antenna-enhancing bucket ahead of the gearbox capable of swallowing not only an oversized smartphone, but also charging it from one of two USB ports.
The amenable hollow is typical of the Ateca's terrific utility. We've praised the Qashqai before for the quality of its ergonomics and switchgear placement in a cabin that obviously values orderliness over style, but the Seat gets the MQB dash architecture, elevating its layout to an exemplary level. To experience its driving position and the uncannily intuitive positioning of all the major controls is to belatedly realise that Nissan perches you a little too high, with a needlessly tall gear lever and a gangly, tough-to-adjust steering wheel.
The Ateca, while adroitly keeping most of Seat's implied sportiness hidden under a bushel, is a little bit more indulgent of the driver. The high scuttle convinces you that you're sat lower on the more supportive seats, faced with a smaller steering wheel and the likeable stubbiness of a much shorter throw gearbox. The onus here is on acute yet apparently informal usability - although its ascendancy over the Nissan extends to the higher grade of cut-price plastic that the Seat can summon up to clad its fascia with, too.
The creeping feeling of greater sophistication is confirmed by a turn of the key. The Ateca's utterly familiar 2.0-litre diesel engine is externally gruff, yet suppressed to the status of background hum internally by sound deadening; in the Qashqai, the telltale chug of its own 1.6-litre oil burner is more audible at idle and considerably louder than the bigger-selling 1.5-litre dCI. Better performance is at the heart of the 128bhp unit, although it doesn't necessarily always measure up to the snappy Seat – despite a significant weight advantage claim.
Some of the Ateca's extra bulk is useful; attributable as it is to the 4Motion all-wheel-drive system. With the rear axle chiming in on-demand, the car had sufficient gumption on a wet day to post a 9.2sec 0-60mph time; well clear of the front-drive Qashqai's 10.5sec best effort. Nissan, it should be noted, does make a four-wheel-drive model, but doesn't sell many in the UK, and it claims an even slower 0-60mph time for this version.
In gear, the Qashqai's lower kerb weight, slightly shorter gearing and negligible torque deficiency (producing just 15lb ft less than the Seat), does eventually pay dividends. The Qashqai proved just as prompt as the more powerful Ateca from 30-50mph in third, and from 50mph to 70mph in fifth, it was a full second quicker. This oil-burning tractability never evolves beyond the competently brisk, but is nevertheless key to the Nissan's broader appeal as it underwrites the car's innocuous ability to press on.
This it will do blithely and without complaint; its respectable balance, obliging stability and cordially progressive steering are all part of the reason why so many buyers found the switch from a family hatchback seamless. The Qashqai's admirable lack of awkwardness and its amiable management of a high roll axis remain at the core of its appeal, as does the generally tolerant ride quality that keeps the suspension from seeming unduly loaded up during cornering, while feeling benignly permissive everywhere else. 
This unflappable, unfussy character (Mr Normal, we've called it before) has provided the mainstream crossover benchmark for at least a life cycle, which makes the Ateca's romp away from it on a B-road all the more compelling. Transferring the mild sportiness of a higher spec Leon ought to have been a dynamic hurdle for Seat; potentially resulting in a car no more glumly likeable than the Audi Q3.
But it hasn't. Instead, on 19in wheels and a passive suspension that includes the more sophisticated multi-link rear axle that comes with all-wheel-drive, the Ateca's compromise seems expertly struck; delivering not only a more incisive experience, but a better all-round one as well. Predictably, the car is more firmly sprung than the lighter, lazier Qashqai - yet as it's more consistently damped too, on surfaces where its rival fidgets pensively on how best to settle, the Seat resolves on its happy medium almost immediately.
When the obstacles get larger (or deeper) the Nissan's seemingly longer spring travel and higher profile tyres do provide a more forgiving attitude to impact,  but the Ateca is so astutely poised that the sensation of it being that little bit more pinched barely registers; this is helped no end by the fact that the roving function of its running gear is considerably quieter.
When the road really does open out, the Seat's advantage is unequivocal. It is palpably quicker, quicker to steer, endowed with more grip and, at higher speeds, marshals its high-sided lean far more ruthlessly. The result, aside from being pleasing in the fastidious way common to most MQB models, is a far speedier, flatter turn-in, followed by the satisfaction of knowing that a very enthusiastic exit isn't going to have the stability control checking the rotation of an unloaded inside wheel as it occasionally does in the Qashqai.
While its knack for ride and handling is redolent of the physics-defying trade-off that's been achieved by far more expensive SUVs in the last 10 years (a substantial compliment in its own right) the Ateca's broader supremacy actually brings to mind the impact on the city car class made by the Volkswagen Up in 2011. Ultimately, the Seat's superiority is not rendered in originality, scale, price or even running costs (unlike the Qashqai, there is no sub 100g/km option).
Instead, like the Up, it is in the acutely well-reasoned and persuasive improvement on what you feel under your fingertips, what you see and what you hear and, ultimately, how fulfilling it is to sit in and steer. In all, the Seat is a measurable enhancement of the Qashqai's basic good sense recipe – no less obviously a white bread solution to family necessity, yet one clearly better stocked with Omega 3, wheatgerm, fibre, vitamins and every other additive essential to establishing class-apart desirability. Overcoming the Qashqai's market share will be tough, but Seat has given the Ateca the best possible start in life. 
Seat Ateca 2.0 TDI 4Drive XCELLENCE - 4.5/5 stars
Price £27,425; Engine Four-cyls, 1968cc, turbocharged, diesel; Power 148bhp at 3500rpm; Torque 251lb ft at 1750rpm; Gearbox Six-speed manual; Kerb weight 1548kg; Top speed 122mph; 0-62mph 9.0sec; Economy 57.6mpg (combined); CO2/tax band 128g/km, 22%
Nissan Qashqai 1.6 dCI Tekna - 4/5 stars
Price £27,160; Engine Four-cyls, 1598cc, turbocharged, diesel; Power 128bhp at 4000rpm; Torque 236lb ft at 1750rpm; Gearbox Six-speed manual; Kerb weight 1419kg; Top speed 118mph; 0-62mph 9.9sec; Economy 61.4mpg (combined); CO2/tax band 120g/km, 21%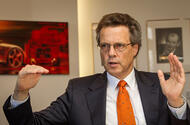 We caught up with Wolfgang Dürheimer to discuss what's next from Bentley and what we can expect from the upcoming Continental GT
Bentley (and Bugatti) boss Wolfgang Dürheimer recently caught up with Autocar to tell us about the next model on the cards, and how the new Continental GT, due in 2018, will move the game on for the grand tourer.
---
Autocar: The next step for Bentley and its growth strategy centres around a fifth model. You've already indicated it will either be a sporting SUV in the mould of the Porsche Cayenne or a production version of the EXP 10 Speed 6 concept. Has a decision been made yet?
Wolfgang Dürheimer: "It is true, we have two options on the table. One is an SUV — more sporting than the Bentayga. The other is a car in the mould of the EXP 10 Speed 6, which we first showed at the Geneva motor show in 2015. The feedback on this car was so phenomenal that we now have the task of deciding what we will do first.
"You will know by the end of the year. We are working on both. If we had limitless money and manpower, I would do both at the same time. There will be a sequenced approach and you'll soon see what we go for first."
A: How much is Bentley investing in the development of new models?
WD: "The growth strategy of Bentley Motors is going to continue. I project 20,000 sales a year by 2025. Our investment programme in Crewe will also continue. We plan to invest £840 million in Bentley by the end of 2018 in infrastructure, processes and technical equipment. We're currently building a new paint shop in Crewe that will be one of the finest in the world."
A: What can we expect from the next Continental GT, which is based on same MSB platform as the second-generation Porsche Panermera?
WD: "The new model will create even more attention and frenetic applause than the first-generation model. The car will be simply stunning. The ride and chassis tune, as well as the connectivity and entertainment, will bring the Continental GT to a level that hasn't been achieved so far.
"MSB is a perfect start for the Continental GT. It allows, on the design side, a new approach to the matrix and proportions. I'm in love with this car. We had a design presentation and even people that are not in our core team were speechless. I predict the highest-volume uptake for the Continental ever.
"It was a great strategic decision to use MSB. The degree of design freedom and advantage in proportions and positive outcome in weight is tremendous." 
How Porsche's new MSB platform will transform future Bentleys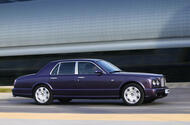 Bentley Arnage
Porsche-developed MSB architecture will improve handling and weight-distribution of future Bentley models

When Volkswagen got its hands on the Bentley brand and factory in 1998, it didn't have much to work with.

The Arnage was based on a low-volume platform engineered on a very tight budget and the Continental coupé was, arguably, even more outdated in terms of its underpinnings.

When VW started work on its first brand-new Bentley, it employed the platform of the big Phaeton saloon. For the Continental GT, this structure was greatly modified, and it provided a super-modern and rigid basis for the new-age Bentley.

The downside was that it used the period Audi powertrain: a longitudinally mounted engine sited ahead of the front axle. So the whole weight of the engine was, in effect, hanging out ahead of the front wheels.

This is highly undesirable when tuning a car for ultimate handling, although the use of permanent all-wheel drive on the Continental GT did offset the problem to an extent.

Although the VW Group's best engineers have honed the GT chassis over the years, its replacement by the new Porsche-developed MSB architecture will mark a huge change for Bentley in terms of ultimate handling.

By adopting the new platform, future Bentleys will have much-improved weight distribution because the engine will be sitting well back in the nose of the car, greatly improving steering response and turn-in.

You can also be sure this new Porsche platform will have class-leading rigidity to improve the driving experience. So partnering VW Group stablemate Porsche will be a huge lift for the performance of future Bentley models.

Bentley boss Wolfgang Dürheimer talks to us about the future of the brand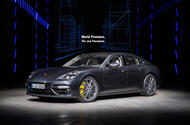 The second-generation Panamera is the first to be based on Porsche's new MSB platform; set to rival Audi's A8 and the Maserati Quattroporte
The second-generation Porsche Panamera has been unveiled at an event in Berlin, ahead of UK deliveries arriving in November.
The new Panamera is a car that, Porsche says, has been "redeveloped and realigned down to the last detail" in a renewed challenge to luxury rivals, such as the soon-to-be-replaced Audi A8, latest BMW 7 Series and newly updated Maserati Quattroporte.
The all-new liftback-style saloon replaces today's seven-year-old model, which has contributed to record sales for the German car maker in recent years. The initial line-up comprises three four-wheel drive models: the £88,700 Panamera 4S, £91,788 Panamera 4S Diesel and £113,075 Panamera Turbo.
Live stream of the reveal 
Further derivatives are planned for early next year, including entry-level rear-wheeldrive variants with petrol and diesel engines, as well as successor models to today's GTS and petrol-electric plug-in S Hybrid.   
The new Panamera is based on the second incarnation of Porsche's MSB (or modular standard architecture) platform. It contributes to a reduction in weight through the use of aluminium for the main structure as well as the bonnet, wings, roof and tailgate.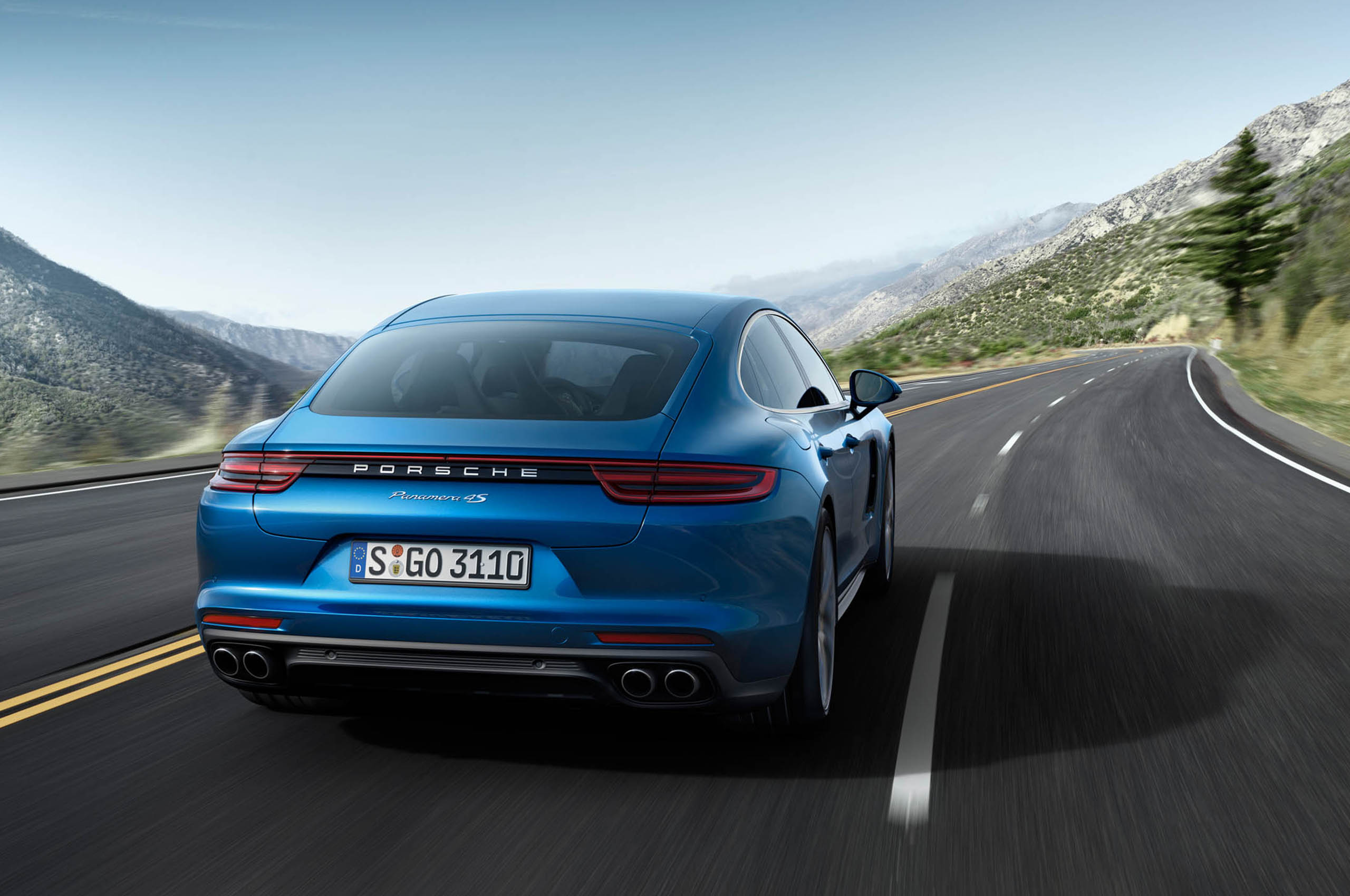 Although Porsche hasn't specified the Panamera's kerb weight, a claimed power-to-weight ratio for the Panamera Turbo of 3.6kg per 1PS (Pferdstärke, equivalent to 0.986bhp) would suggest that it tips the scales at 1980kg, which is 10kg more than the outgoing version.  
The new model marks a concerted effort by Porsche's design team to provide the Panamera with some of the iconic stylistic cues of the 911, with tauter surfacing and more precise swage line detailing.
Dimensionally, the new Panamera has put on 35mm in length (to 5050mm), 5mm in width (1935mm) and 5mm in height (1423mm). This makes it 50mm shorter, 35mm wider and 67mm lower than the latest BMW 7 Series.
A more curved roofline has reduced the height above the rear passenger compartment by 20mm, with the effect that the new Panamera looks lower and longer than before. This is further enhanced by a wheelbase that is 30mm longer, at 2950mm.
Despite the reduction in roof height at the back, Porsche says rear head room has increased. So has the boot capacity, up by 50 litres over the first-generation Panamera, at a nominal 495 litres. That extends to 1304 litres when the standard 40/20/40 split rear seat is folded.
The new Panamera is the first recipient of Porsche's new turbocharged 2.9-litre V6 and twin-turbocharged 4.0-litre V8 petrol engines. In a move that is becoming increasingly common among performance car makers, the new V6 and V8 engines rely on twin-scroll, counter-rotating turbochargers that are mounted centrally within the space between the two cylinder banks. This, claims Porsche, provides shorter charging paths for added response and greater torque at lower engine speeds.
The new engines come mated to a new eight-speed dual-clutch automatic gearbox and a reworked version of the multi-plate-clutch four-wheel drive system used by the Mk1 Panamera.
In the Panamera 4S, the new turbocharged 2.9-litre V6 delivers 434bhp at 5650rpm and 405lb ft of torque between 1750rpm and 5500rpm — sufficient for the car to hit 62mph from rest in 4.2sec (when equipped with the Sport Chrono package) and reach a top speed of 180mph.
The new turbocharged 4.0-litre V8 in the new Panamera Turbo develops 542bhp at 5750rpm and 568lb ft between 1960rpm and 4500rpm. When the car is fitted with the Sport Chrono package, it has an official 0-62mph time of 3.6sec, beating its predecessor by 0.5sec and delivering the same 190mph top speed.   
New to the line-up is the Panamera 4S Diesel. It is the first Panamera model to be offered with a V8 diesel engine. The 4.0-litre unit produces 416bhp at 3500rpm and 626lb ft of torque from 1000rpm to 3250rpm. The new V8 oil burner provides the Panamera 4S Diesel with the distinction of being the world's fastest production diesel, according to Porsche, with an official 0-62mph time of 4.3sec (in combination with the Sport Chrono package) and a 177mph top speed. Perhaps even more impressive is its fuel efficiency: a combined 42.2mpg, with average CO2 emissions of 176g/km.
Porsche makes big claims about the new Panamera's agility. It features a new electromechanical steering system and, mirroring recent developments in its sports car line-up, four-wheel steer in a bid to further enhance steering precision despite the car's increase in dimensions.
Lower-end models continue to have standard steel sprung suspension, whereas upper-end models, including those available at launch, adopt a newly developed air suspension system with three-stage dampers in combination with electronic damper control and dynamic chassis control that supports torque vectoring and active roll stabilisation.
Changes to the electrical system have brought a number of new driver assistance features, such as InnoDrive, an autonomous driving function that includes adaptive cruise control.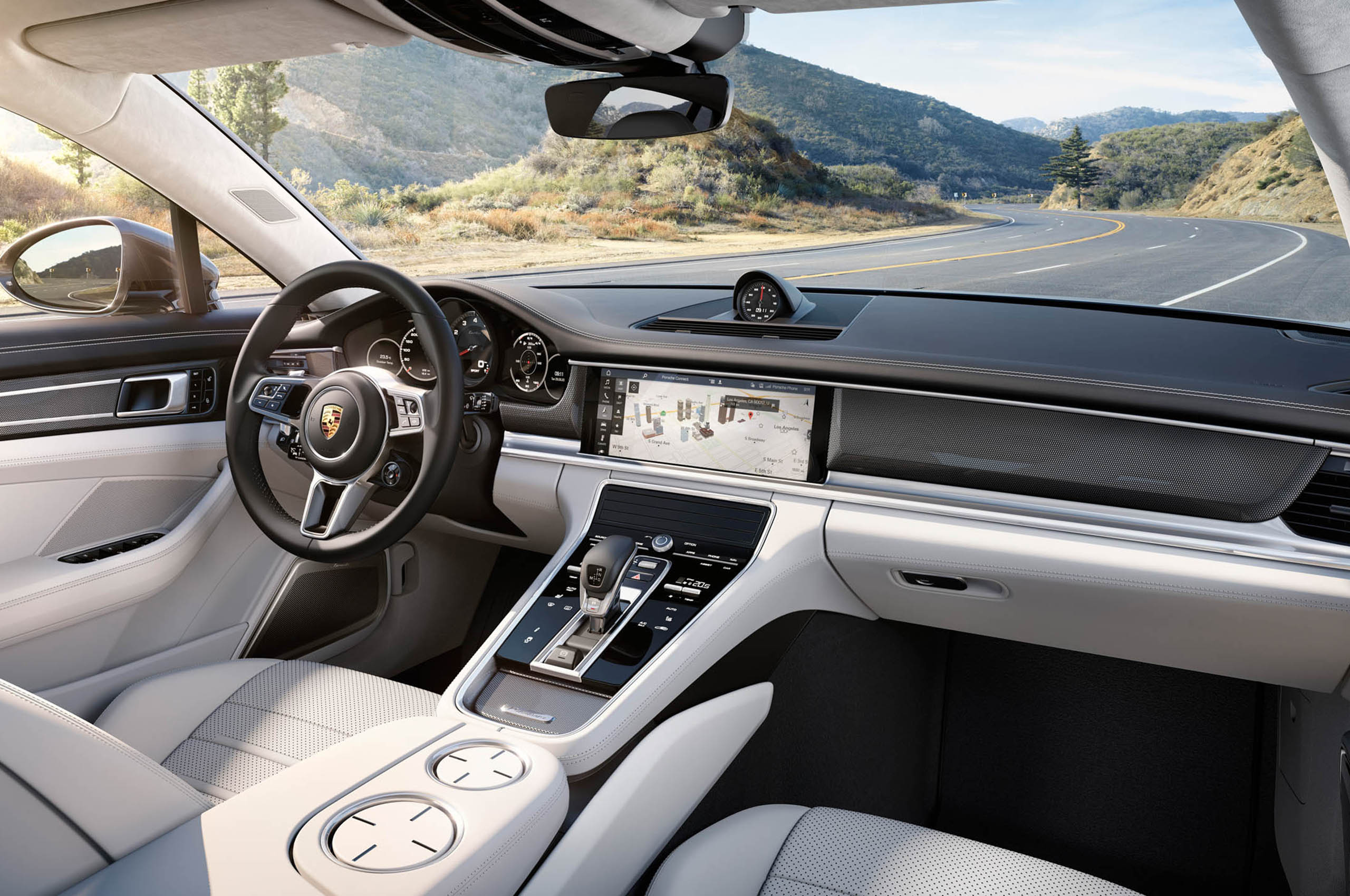 Inside, the Panamera introduces a new interior design with touch-sensitive surfaces along the middle console conceived to reduce the number of buttons confronting the driver.
Described as continuing the digitalisation theme that began with the interior of the 918 Spyder, the dashboard houses a heavily hooded instrument binnacle with a traditional, centrally mounted analogue rev counter book-ended by two 7.0in high-definition displays. A 12.3in touchscreen is used for the various functions of the Porsche Communication Management system, including navigation, entertainment and connectivity features.
The new Panamera can be ordered now and UK deliveries will begin in November.
Along with the liftback Panamera pictured here, Porsche is also putting the finishing touches to an estate variant, first previewed by the Sport Turismo concept at the Paris motor show in 2012 and due on sale by the end of next year.   
New Bentley Continental GT to share same Panamera platform
This second-generation of Porsche's MSB platform is set to play an important role in the future of Porsche and its Volkswagen sister company, Bentley. It is claimed to offer more flexibility than its predecessor, thanks to a larger number of track and wheel base combinations. 
It will underpin the Panamera in both standard and long-wheel base (Executive) guises and liftback and estate bodystyles. It is also being used for next year's all-new Bentley Continental GT coupé, as well as a follow-up to the Continental GT Convertible and a Flying Spur replacement. 
Earlier comments from former Porsche boss Matthias Müller suggested the MSB structure would also be used underneath a spiritual successor to the 928, but Autocar can confirm that development of this particular model is yet to begin in earnest.
"We're exploring other avenues," said Gernot Döllner, project leader for the new Panamera. However, with engineering activities at Porsche's Weissach-based research facility already pushed to the limit with next year's all-new Cayenne, as well as the next-generation 911, plans for a two-door coupé in the mould of the 928 have been now placed on hold.
Don't rule out the MSB platform supporting another two-door coupé and a possible convertible, though. Indications are that Bentley boss Wolfgang Dürheimer is close to giving the go-ahead to a production version of the EXP 10 Speed 6 concept revealed at the Geneva motor show last year, using a short-wheelbase version of the new platform. 
Bentley Continental GT spotted with production body
New Porsche MSB platform will transform future Bentleys 
Bentley boss Wolfgang Dürheimer talks to us about the future of the brand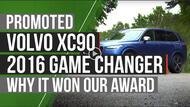 The Volvo XC90 was announced as one of the Autocar Game-Changer Award winners in 2016. We reveal why
The Volvo XC90 won the 2016 Autocar Game Changer Award because of its many talents in practicality, comfort and advanced technology. In the video below, we explain why it is such a likeable SUV in more detail.
The XC90 is a car we know very well - we've been running one on our long-term test fleet.
It faces stiff competition from the likes of the Range Rover and BMW X5, but offers its own, unique owner experience that helps it stand out in what is a highly competitive class. As a result, we think it's highly deserving of its new award. Do you agree?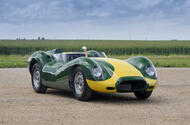 Ten handmade magnesium-bodied Knobblys will be made to exact specification of original 1958 race winner
Lister Motor Company has announced that it will build 10 Lister Jaguar Knobbly Stirling Moss Editions to the exact specification of the original magnesium-bodied Lister works cars of 1958.
None of the original lightweight cars have survived, so the 10 new cars will be the only all-magnesium bodied vehicles in the world. They will be built exactly like the car that Sir Stirling Moss drove to victory at Silverstone in 1958.
Like Moss's racing car, the Stirling Moss Editions will feature low-drag 'long wing' front wings, a magnesium engine sump, magnesium clutch and differential casing and a lightweight tubular steel chassis.
The use of magnesium instead of aluminium (the material used in the regular cars) lengthens the body production time from four to six weeks to 12 to 18 weeks.
It's also harder to source – so hard that Lister has had to use magnesium normally reserved for helicopters - but the material is about 30% lighter than aluminium and so offers significant performance improvements.
Each car will be painted in classic Lister green and yellow paint the same as the original Moss racer, and will feature a solid sterling silver number plaque with an engraving of Moss's signature.
The engine will be the same 3.8-litre Jaguar D-Type racing unit found in the regular continuation Knobbly, also built to original specification.
When each car is finished, Moss will personally hand it over to its buyer with a welcome letter.
Lister CEO Lawrence Whittaker said of the new continuation Knobbly: "None of the original magnesium-bodied 'works' Lister Knobblys survived from the 1950s, so the fortunate few who get to own a Stirling Moss Edition will be getting a period-correct continuation 'works' Lister made using the same techniques as the original."
Sir Stirling Moss added: "I'm looking forward to meeting the new owners and seeing some of these amazing cars on the historic racing circuit being driven flat out as they were designed to be."
Lister is charging £1 million for each car and expects production of the first models to commence later this year. First deliveries are predicted to arrive in the autumn of 2017.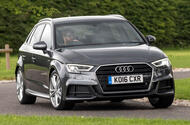 We've driven the facelifted version of the ever-popular Audi A3 Sportback in 2.0 TDI guise on UK roads for the first time Unless you've been exploring the North Pole for the last 20 years, you'll probably recognise this as an Audi A3. Originally launched back in 1996, it quickly became Audi's best-selling car.Now in its third generation, the A3 has received a fairly significant facelift - not that you'd probably notice at first glance. From the outside, there's new headlights and tail-lights, a sharper, broader grille, and some new colours and wheels.Inside, you can opt for Audi's 12.3in Virtual Cockpit configurable digital display in place of conventional instruments, and connectivity is also enhanced. Under the skin, there's a choice of two new engines (a 1.0-litre triple and a 2.0-litre petrol turbo) and additional safety kit. We're looking at the most popular version, though; the 2.0-litre TDI Sportback in S line trim.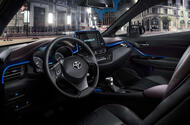 The interior of Toyota's dramatic new crossover has been revealed ahead of the car's launch
Get your first look at the interior of the Toyota C-HR, ahead of the car's official launch later this year.
The official pictures show the final design of the crossover's interior, which features a blue accent line circling the cabin.
Pictures also show a more upmarket appearance to the C-HR's interior than its current Toyota stablemates, with a brown leather-trimmed dashboard sitting above a cockpit of glossy materials and metallic trim.
The seats are heavily bolstered and upholstered in black and brown leather, suggesting the interior we're seeing is nearer the top of the C-HR range. More standard plastics appear lower in the cockpit, as is standard practice for areas that aren't as frequently touched.
An 8.0in touchscreen dominates the dash, sitting high on the driver's eye level, leaving room below for the climate control switchgear. Controls for adaptive cruise control and hybrid powertrain buttons are also visible, along with a variety of switchgear on the steering wheel.
One of the more eye-catching of the interior materials is the metallic, textured trim pictured on the door cards, which Toyota says is scattered throughout the interior, and complements the car's crisp exterior design.
We have already caught a glimpse of the dials and infotainment screen during our first ride of the C-HR, although Toyota kept the rest of the interior under wraps. Our first ride can be found here.
More information will follow as Toyota reveals more details on the C-HR, in addition to the announcement of prices and specs ahead of the car's expected launch early next year.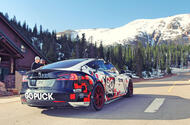 Credit: www.k1speed.com
A lightly modified Model S P90D has beaten the previous production EV record at the hillclimb by more than a minute

A Tesla Model S has set a new record for a production electric vehicle at Pikes Peak International Hill Climb, completing the run in 11min 48sec.

Breaking the previous record for an electric vehicle by more than a minute, the lightly modified Model S P90D was stripped of airbags and some of its interior and equipped with a bolt-in roll cage.

Driver Blake Fuller, who is boss of Go Puck, a battery technology firm, made the modifications, which include cutting around 360kg from the overall weight.

To cool the battery, the Go Puck team used an unconventional method: giving the Model S an ice bath with ice stuffed beneath its underbody.

Fuller drove the 12.42-mile hillclimb with its 156 turns in 11min 48.264sec, beating the Zero electric motorcycle 13-minute record set two years ago. Overall, the Model S was placed 65th in the rankings.

It is the first time that a Tesla Model S has competed in the Pikes Peak run; a Tesla Roadster participated two years ago.

The two Honda NSX supercars competing, which we reported on earlier this month, came 20th and 75th respectively.

The overall winner of the race was Romain Dumas – one week after winning the LMP1 category at Le Mans with Porsche. Driving his Honda-powered Norma M20 RD Limited, he completed the course in 8min 51.445sec. Sébastien Loeb, who drove a Peugeot 208 T16 up the hill in 8min 13.878sec in 2013, holds the all-time record.

Tesla has recently introduced new entry-level versions of the Model S, the 60 and all-wheel-drive 60D, which use a 60kWh battery pack.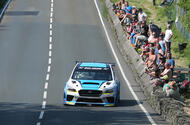 Credit: iomtt.com
Mark Higgins lapped the course in 17min 35.139sec, at an average of 128.730mph; new video offers best look of hair-raising lap

The Subaru WRX STI driven by Mark Higgins broke the car lap record around the Isle of Man TT course earlier this month, and now Subaru has released onboard footage of the astonishing lap.

Having beaten the record on Saturday 4 June, Higgins surpassed himself on Monday 6 June in his second attempt, achieving the four-wheeled Isle of Man TT lap record of 17min 35.139sec. Higgins's lap time was more than 14sec faster than his posted lap on Saturday, his first effort of 2016.

New onboard video

A third and final run was scheduled for Friday 10 June. Higgins was targeting a 130mph lap of the Isle of Man TT course before his run was cancelled following a fatality in the Senior TT race, which was red-flagged.

Higgins told Autocar: "It was so disappointing not to get that one final run on Friday, I was gutted, to be honest. But, having said that, what happened to those guys who lost their lives puts everything into perspective. My heart goes out to their families and friends."

This was the third year Higgins has tackled the TT course, beating his own lap record on the last two occasions. He ended this year's event with a time of 17m35.139s, an average speed of 128.730mph around the 37.73-mile circuit.

"When I was getting ready for the lap on Friday, I had a 130mph average in my mind," said Higgins. "I was sure that was on. We came here with a target of 125mph, so to be knocking on the door of 130mph after just two laps in the car was pretty good.

"While I'm disappointed not to get that third lap, I can't help but be happy with the way the week has gone, the speed we've shown and, of course, the chance to drive this car."

The record-breaking run was the second of three scheduled attempts and conditions were perfect. However, the lap started as scheduled at the height of the afternoon, whereas Saturday's first run was delayed until after 5pm. The temperature was around 27degC, which caused the Prodrive engineers some concern over the effect the heat would have on components such as the engine and rear differential. Additionally, the tyres were worked much harder during the run.

Higgins made a strong start to his lap and was five seconds faster through the first split on the lap, at Glen Helen. He continued to build his pace and posted a top speed of 168.6mph through the speed trap at Sulby.

After the run Higgins told Autocar: "I'm delighted to beat the record again. It's a fantastic achievement. However, I didn't feel I was driving as well as I did on Saturday. We had a bit of a fuel pressure issue just before the start of the lap but the boys got it sorted. Due to the higher ambient temperature the car was starting to move around a bit towards the end of the lap.

"I was worried after I finished the lap because I got caught in a lot of traffic coming back into Douglas and the car's temperatures started to get really hot. Getting stuck in traffic after you've finished a TT lap isn't usually a problem!"

Higgins, who has won the British Rally Championship three times and carries out stunt driving on James Bond movies, has now twice eclipsed the standard he set in 2014, which was 19min 15.88sec (117.51mph).

In 2014, Higgins drove a Subaru WRX STI that was much closer to production specification.

The tyres used on this occasion were medium-compound Dunlop Sport Maxx slicks from a British Touring Car Championship racer; the 2014 standard was set on road-legal rubber.
After his initial record-breaking run on Saturday, Higgins told Manx Radio: "I think 125mph was the dream before the start. I've only had one practice run so I'm over the moon to do that on only my second lap and there's a little bit more to come – definitely from me because I'm learning all the time I go around the track - and there is a little bit more to come from the car as well.
"The conditions were great - the only problem I had was in the last five or six miles when I couldn't see for flies on the windscreen. That made things a bit difficult in the last sector, but I can't really complain because the bike riders have them on their visors all the time."
However, Monday's higher temperatures also meant that the midges and flies that splattered the Subaru's windscreen and hampered Higgins' visibility in the last few miles of the lap were less of an issue.
Under the skin of the Subaru WRX STI Time Attack
The Subaru WRX STI Time Attack, as it is known, was built for Subaru of America by Banbury-based preparation specialist Prodrive, which used its experience in both rally and endurance competition.
The car developed for the 2014 attempt was close to standard, with uprated dampers to deal with the island's vicious bumps as well as slick tyres. This time around it is a purpose-built competition car built to FIA safety standards, a development of the experience learnt from previous TT runs but also Subaru WRC cars.
The project, which has been completed in less than a year, is a joint effort between Subaru USA and Prodrive. It uses a 2.0-litre turbocharged boxer engine that shares a lot of its hardware with a WRC engine; however, where that would rev to around 6500rpm, the TT car redlines at 8500rpm.
Combined with a larger turbo and tweaks to the engine management, the power figure is believed to be about 600bhp and torque of about 400lb ft. With a kerb weight suggested to be less than 1200kg, Prodrive claims this STI has a comparable power-to-weight ratio to a GT3 racing car.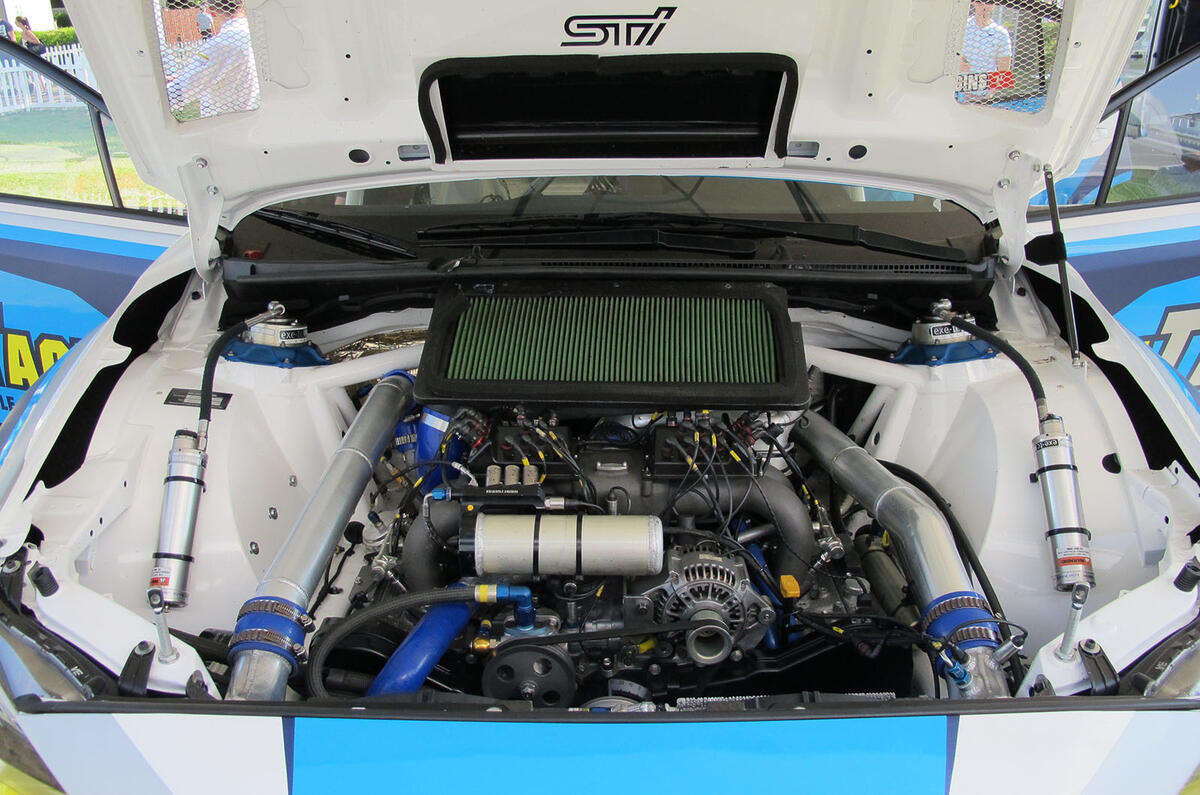 Thanks to the demands of the 37-mile TT circuit, where 75 per cent of the lap is spent at full throttle, the car has a unique mechanical set up. While the paddleshift gearbox is carried over from the World Rally Car, the gears above third have been changed for a higher top speed – now estimated at 180mph – and durability.
There's a drag reduction system (DRS) too, developed using Prodrive's experience with Aston Martin's GT racing and operated via a button on the dashboard. It allows the best compromise between low drag for the TT's long straights but also the required downforce for the twistier sections.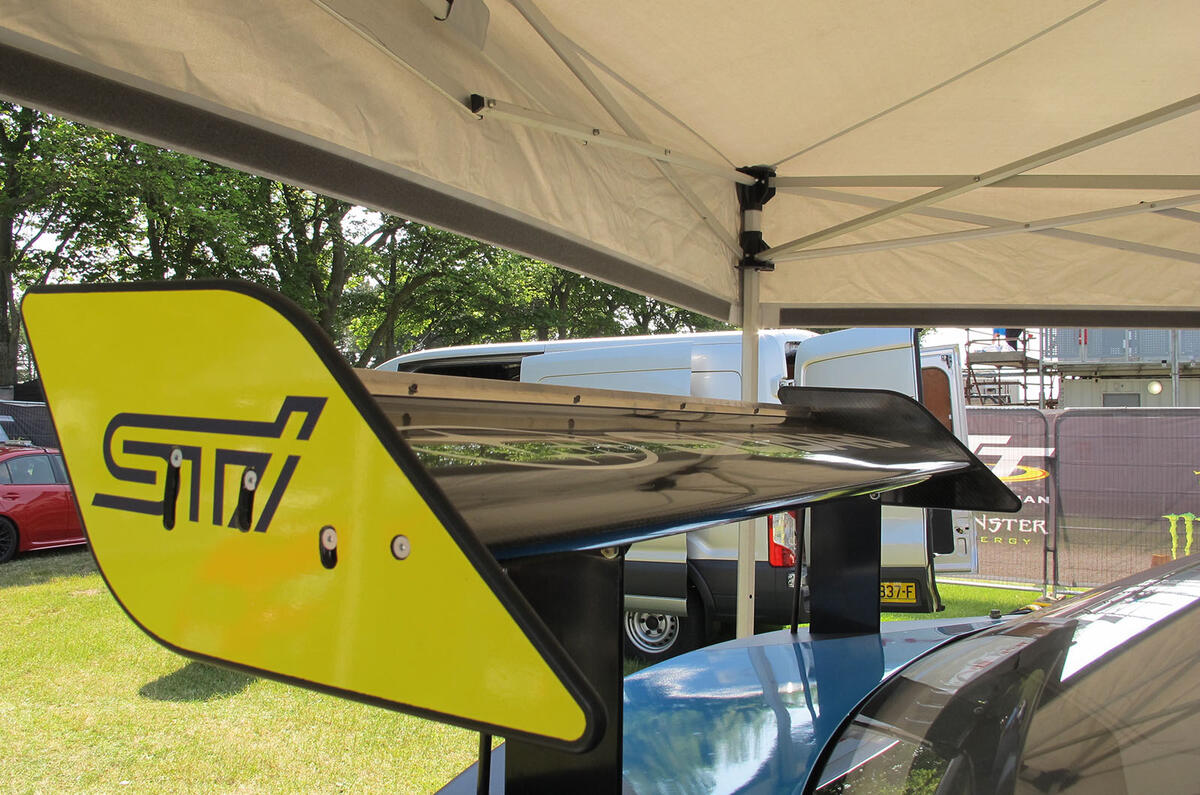 Suspension set up is key too – while a low car will scythe through bends faster, it may well be upset by the lumps and bumps on the circuit. To that end the car's Exe-TC dampers run a setting close to a tarmac rally car and, while the front splitter is low, it is higher than you would find on a dedicated circuit car.
This STI doesn't use a fully flat underfloor either, as it really needs a smooth surface to be beneficial. The tyres are medium-compound Dunlop Sport Maxx slicks from a British Touring Car Championship racer; the existing record was set on road-legal rubber.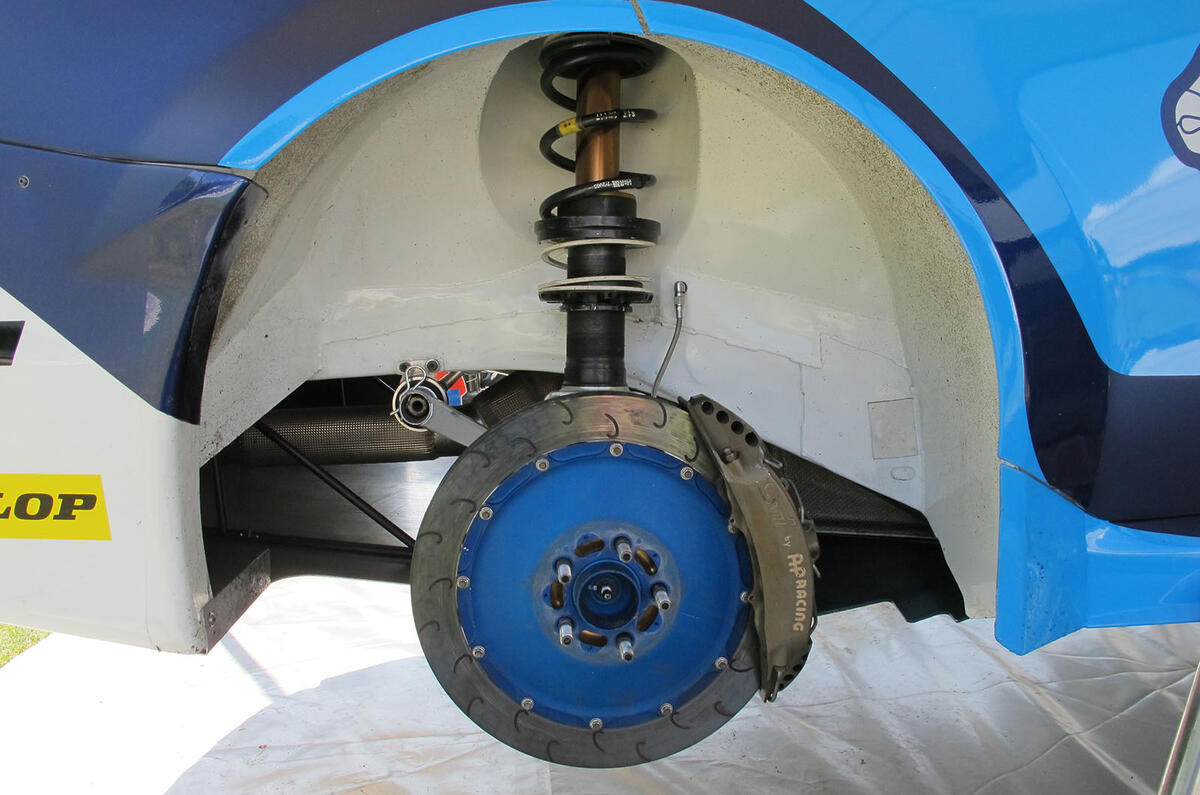 Car versus bike on the Isle of Man TT - which would win?
On Saturday 4 June, Michael Dunlop broke the outright lap record on his Hawk Racing BMW as he raced to victory in the Superbike TT. Dunlop averaged 133.393mph and became the first rider to dip under 17mins on two successive laps of the race, setting a new standard of 16min 58.254sec.
Higgins, Prodrive and Subaru first attacked the car lap record in 2011, posting a 19min 56.67sec (113mph) lap that the Manx driver described as "the most exhilarating and the most frightening thing I have ever done". On one of his runs that year, he had a 150mph sideways moment at Bray Hill.
The standard for car laps around the island was set in 1990 by Tony Pond. Driving a Rover 827 Vitesse, Pond achieved a fastest lap of 22min 09.1sec. At an average speed of 102.195mph, it was the first time a car had exceeded an 100mph average around the TT circuit.
Q&A with Mark Higgins, Isle of Man TT lap record holder
How does this car compare to the previous Subarus you've driven here?
"This is a full factory car from Prodrive. It's a World Rally Car with even more power and torque – it's not like anything I've driven before. It's fantastic."
You've got a drag reduction system (DRS) on this one, have you used it much?
"I've got the DRS button down for about 40% of the lap – my finger's quite sore now!"
Does it make a big difference?
"Absolutely. The team wanted to keep an eye on how much I was using it the first time I went out, understandably they want to know that there's enough downforce at the rear of the car and that was the first time we'd used it. But for Monday's lap I was given more freedom to use it where I wanted."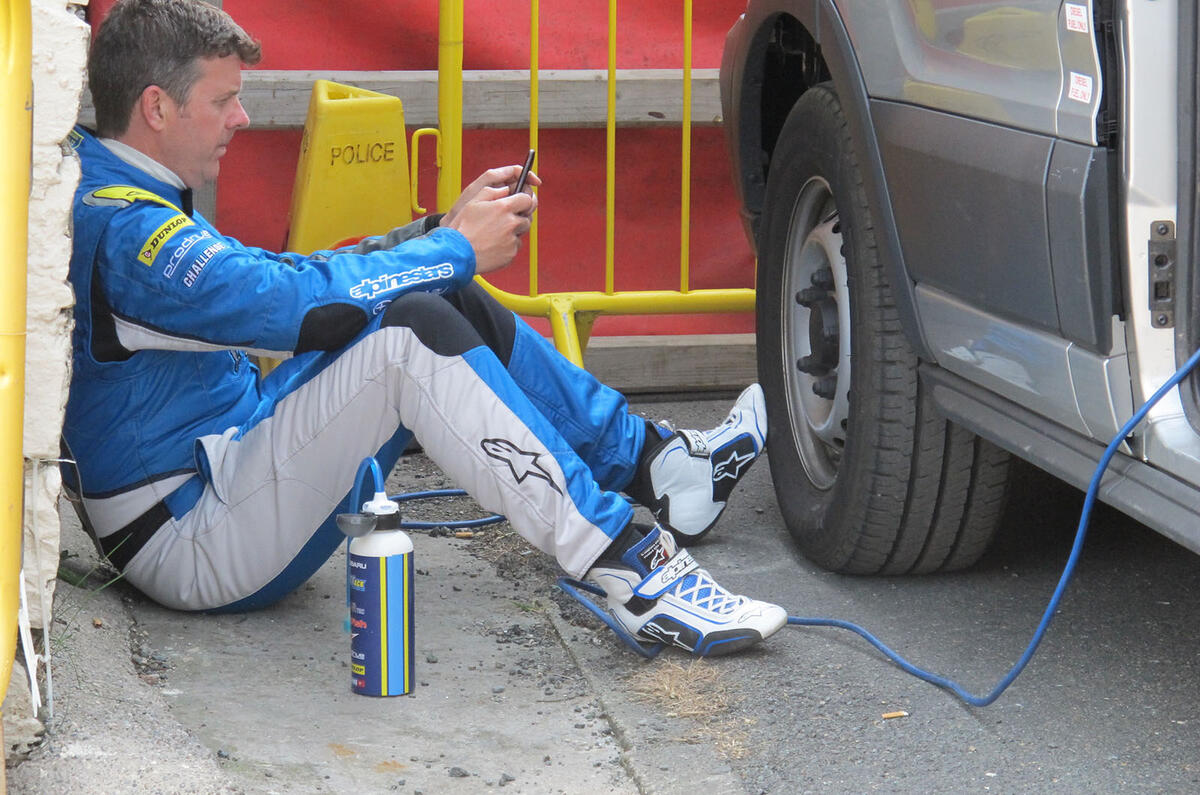 There's a learning curve with this car?
"There is, more than the previous cars. I'm learning more and experimenting and trying different things all the time."
Are you changing the car much between runs?
"We're working with the suspension a little bit. There was a bit too much oversteer in places [on the first run on Saturday], so we've gone harder on the springs this time, that gives more control on the chassis."
How well do you know the circuit now?
"I've worked really hard on the videos this year, watching the onboard all the time and really studying it – but there's nothing like getting out there and driving it. That's one of the things I was really pleased about, was the first warm-up lap I did on Saturday, I was straight out and straight on the pace even though I hadn't been around the circuit for two years."
Would a co-driver help?
"I made pacenotes when I first came here in 2011 and that helped me with the corners. I look at them as a number, not a corner. But having them read back to me now wouldn't make me any quicker. To take a co-driver, you're looking at an extra 100 kilos including the seat – look what happens when you put an extra 30 kilos in a touring car. I would be slower for sure."
What do the bike guys think?
"They're warming to us now. I think we've gained some respect. When we first started, I think the organisers might have seen us as a bit of a pain, but now they've seen just how professional the whole thing is they're working closely with us. It's really important that we remember, it's an honour and a privilege for us to be here – this is the TT, it's a bike event, not a car race."
And you've had a visit from Michael Dunlop?
"Yes, some of the boys have come around to have a look at the car. Michael was over and Hutchy (Ian Hutchinson). It's incredible for me when guys like that come and ask me how I do what I'm doing. I'm in awe of them one million per cent and want to ask them exactly the same question!"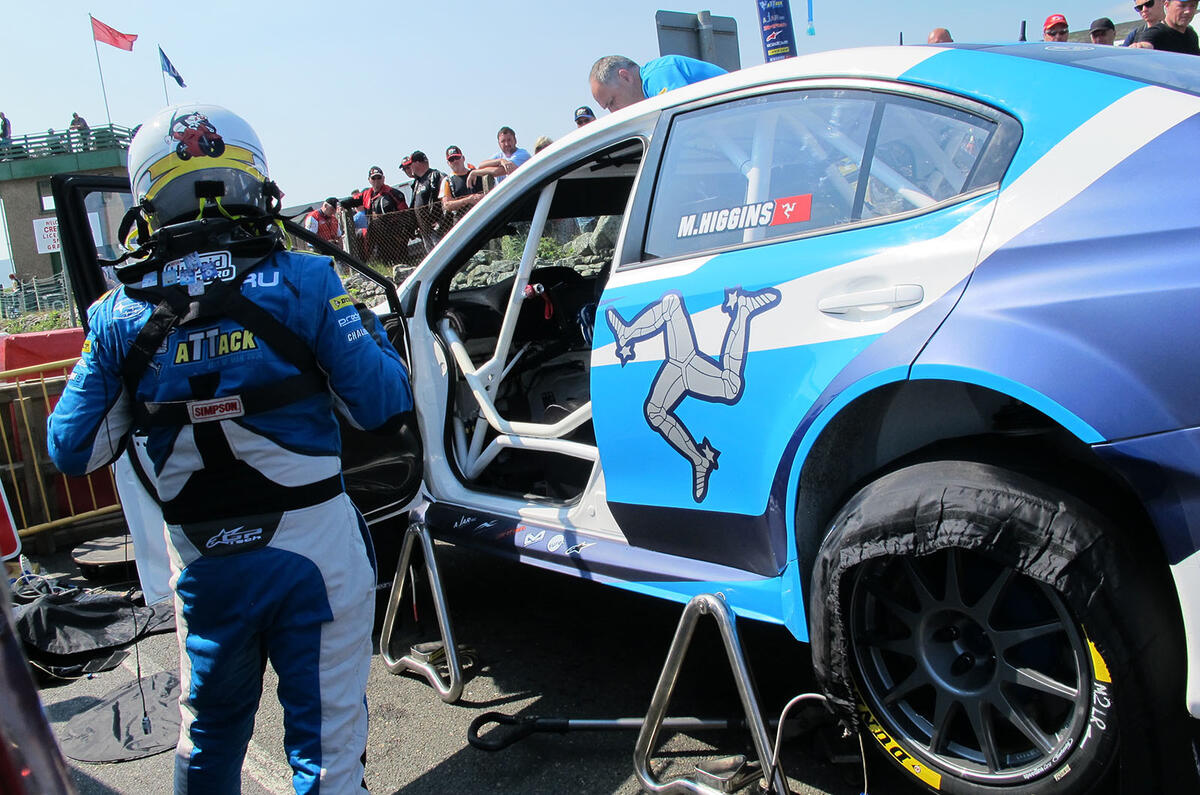 How much quicker can you go?
"The dream was 125mph. We're at 128 now, 130's getting close. I don't know. To put that in perspective, every second we gain on the average speed needs a lap time 10 seconds faster. There's maybe a bit more power to come from the car, but there's always a bit more to come from the driver. I'm still learning this place. Don't forget, this was only my eighth flat-out timed lap of the track in my life – you just don't get the opportunity to do these laps very often. There are maybe five or six corners where I'm going in there thinking: "Oooo, is it flat? Is it?" Trouble is, if I discover it's not flat, I'm doing 160 or 170mph!"
How does breaking the record compare to what you've done before?
"It's right up there. A World Rally Championship win would have been the ultimate, but this is right there."
How does this compare to a rally or a rally stage?
"It doesn't. It can't. The mental focus for this is like nothing I've ever done before. You get a couple of places on the lap where you can chill a little bit, move in the seat and maybe take a quick breather – but equally that gives you time to think more about the corners coming and the speed you're going through them; it's best not to spend too much time thinking about that!"
Additional reporting by Matthew Bird and David Evans.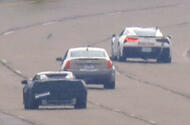 Next-gen American sports car looks set to move its engine rearwards and gain turbo power; expected in 2018
These are the first pictures of a Chevrolet Corvette C8 test mule running a Corvette body over its mid-engined underpinnings.
Previous mules have been spotted wearing a cut-up Holden Ute body, but this car - which was photographed from about one mile away – looks to be wearing an adapted Corvette C7 exterior.
The mule has gained a pair of rear buttresses and flat centre section, hinting at its mid-engine layout and supporting information that the drastically different next-gen model is back on the cards.
Previous attempts at launching a mid-engined Corvette were reportedly shelved due to the 2008 credit crunch, but insiders say Chevrolet is now keen to finally put the model into production.
Sources think the car will use a turbocharged V6 engine in order to boost efficiency and enable it to fall under increasingly stringent CO2 emission limits. A flat-plane crank V8 engine could be offered as a range-topping model in certain markets.
The C8 is also expected to use more aluminium in its construction to save weight.
As this latest mule shows, the Corvette C8 is still at an early stage in its development process. The finished car isn't expected to arrive before 2018, with most sources predicting a debut at the 2018 North American International Auto Show before the first cars arrive on the road in 2019.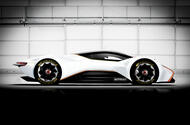 The Aston Martin-Red Bull hypercar was unveiled to potential owners at a closed event in Monaco last month; we'll get our first look on 5 July
Aston Martin and Red Bull showed a full-sized model of their AM-RB 001 hypercar to prospective owners at last month's Monaco Grand Prix, and now the model looks set to make its public debut on 5 July next week.
The models to be shown are all clay or plastic at this stage, according to Aston Martin boss Andy Palmer, but they are "70% to 80% there in terms of appearance" and will lead to working prototypes by spring next year before the model is officially launched in the summer of 2018.
"We have a full-sized model of the surfaces as they stand, which is going through regulatory validation, so we're checking things such as seat position, eye position and visibility," Palmer told Autocar.
Just 99 cars will be built. The AM-RB 001 will be sold in certain markets only, according to Aston Martin design chief Marek Reichman, because "it's difficult at that low volume to homologate all the markets in the world".
Talking about the car's design, Reichman described it as "incredibly pure, incredibly simple".
He said: "Most of the customers that see it just say: 'Wow, I didn't expect this. Isn't it beautiful?' It's uncompromised in terms of [Red Bull Racing technical chief] Adrian Newey's capability, because he doesn't have the FIA or Formula 1 telling him he can't do this, and it's uncompromised from my perspective because it's the lowest car that's going to exist."
Reichman said the AM-RB 001 is extreme at many levels but the design isn't. "I love beautiful forms, so this is allowing an incredibly dramatic yet simple form," he said.
Few technical details have been revealed, but Palmer has confirmed the car will be mid-engined. We also know it's going to be a petrol-electric hybrid, probably with simplified versions of the performance-boosting electric motors and energy recovery systems of World Endurance Championship and F1 cars. 
Reichman said the technical side has not yet been discussed. "Clearly, it's going to need some form of hybridisation, but weight and efficiency are paramount," he said. "So you can't go too heavy on hybridisation because then you're carrying a bigger battery."
Reichman confirmed that the AM-RB 001 would be slightly heavier than an LMP1 race car, which weighs 900kg and produces 1000bhp.
Pricing is understood to be between £2 million and £3m, although Palmer said it won't be disclosed. "We won't announce a price because in this kind of market, you talk to the client independently," he said. "It's the old adage: if you need to ask, you can't afford."
Rachel Burgess & Dieter Rencken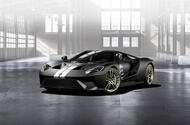 Limited-run model pays tribute to iconic racer; mimics the look of 1966's winning car
The Ford GT '66 Heritage Edition has been created to pay tribute to the success of the 1966 Ford Le Mans team, which secured a one-two-three finish with the Mk2 GT40.
The new car, which will be launched with the 2017 model year GT, features bespoke interior and exterior colour themes and a satin gold wheel finish that mimics the look of the original 1966 winner of Bruce McLaren and Chris Amon.
The new car's exterior colour is called Shadow Black and it is available in either a gloss or matte finish, with silver stripes and an exposed carbonfibre package also available.
The race number of the '66 winner is also displayed on the bonnet and doors, and the car sits on a set of single-piece 20in wheels complete with black wheel nuts.
Inside, the Heritage Edition's carbonfibre seats are wrapped in ebony leather with pillowed inserts and plow-through stitching to create a classic look, and there are Ford GT logos on the head rests and steering wheel.
The seats and instrument panel have the same satin gold finish as the car's wheels, and the car's seat belts feature a unique blue webbing like the original 1966 racer.
No changes have been made to the car's chassis set-up or drivetrain, so the Heritage Edition makes do with the same twin-turbocharged 3.5-litre V6 engine as the regular car.
Each Heritage Edition gets a unique identification plate to signify its build number. The model will only be available with the 2017 GT, which itself is limited to 250 units.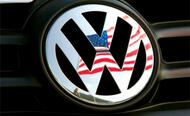 Volkswagen has agreed to an £11 billion settlement to compensate US customers and fix or buy back their affected vehicles
Volkswagen has agreed to the largest automotive settlement in the history of the US, as it has agreed upon a $14.7 billion (around £11 billion) scheme for US customers.
The settlement means that Volkswagen will buy back the cars affected by the emissions scandal, and pay the owners of the affected vehicles up to $10,000 in compensation.
Because residual values of Volkswagen cars in the US have dropped since the scandal broke last September, the buyback scheme will adhere to the trade-in value of the affected vehicles before the scandal – a difference of over $2500 (around £1900).
Volkswagen continues to draw criticism from political figures, as it stands by its decision to not offer compensation to European customers, despite the mounting pressure to do so.
Spokespeople from Volkswagen have claimed that compensation is not necessary in the UK and the rest of Europe, as the fix is less extensive and customers will therefore have their cars back soon after they have been recalled.
Settlement has been a large factor in the emissions scandal, and Volkswagen has had to negotiate the deal with various factions in the US. However, it's possible that customers can now eschew compensation and independently sue Volkswagen USA.
The compensation scheme that has been reached is still not a final conclusion to the saga, however, as it still needs to be officially approved by a US judge before compensation and buy-backs can commence.
Nearly half a million diesel vehicles fall under the terms of the settlement, and $10bn (around £7.5bn) has been put aside by Volkswagen for the purpose of buy-backs, fixes and compensation.
A further $2bn (around £1.5bn) will be put into the development of zero-emissions vehicles such as hydrogen fuel cell cars and electric vehicles, while $2.7bn (around £2bn) will be put into environmental mitigation.
In the UK, it was recently revealed that Volkswagen offered to cover the cost of government retesting of vehicle emissions. However, the offer was only extended to Volkswagen Group vehicles, rather than all of the cars tested from various manufacturers, which reportedly cost a total of £2 million. 
The results of the retesting scheme revealed that only Volkswagen Group products used the so-called 'defeat devices', the discovery of which sparked the emissions scandal.
Please note that converted monetary figures were correct at the time of writing, but may vary due to the fluctuating value of sterling following the recent EU referendum.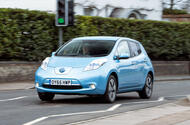 Meeting other EV owners is great, until someone goes against the charging station etiquette
As our Leaf rolls on, impressing everyone who drives it with its comfort and refinement, I feel I'm becoming integrated into polite Leaf society.
In the course of our time with the car, I've spoken to more than a dozen owners (interestingly, the ones I've met have almost always been travelling at least two-up), all of them at charging points in the south of England, and started to learn the habits of the common or garden electric Nissan buyer. 
The first I met was at Membury services on the M4; he was on a journey with his wife from Malvern to Reading. While we each waited for our 80% charge (this guy knew very well, and I've since learned, that pursuing the final 15% isn't worth the extra time it takes), he explained to me that his other car was a Westfield V8, but this was the one in which he did most of his miles.
The one place you're most likely to meet other members of Leaf society is at those free charging stations on motorways, at around 6pm. Owners in adjacent towns or suburbs tend to drive a few miles on the motorway to pick up free 'tickle', courtesy of Ecotricity, to get them to work every couple of days.
This is where you witness the closest thing to EV road rage, although it never comes to that, because these people tend to be supporters of an orderly society, not the sort who want to tear it down.
But what gets the Leaf owner's goat (I've felt the annoyance myself) is arriving at a charging station and finding it occupied by a plug-in hybrid, already charged to the hilt, with its owner away having a languorous coffee. Here is a car that can proceed anyway, hogging the facilities. We pure battery car owners feel they're breaching the rules of charging point etiquette. 
As the EV constituency grows, which it is starting to do at a decent rate, it'll be interesting to see how things evolve. Especially when Ecotricity starts charging for its facilities, as it surely must, and soon. 
Nissan Leaf Tekna 
Price £27,230 (after £4500 gov't grant) Price as tested £28,380 Economy 3.6 miles/kWh Faults None Expenses None Last seen 18.5.16 
Read our previous reports:
110-mile range isn't such a set-back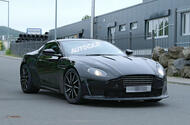 Model takes influence from DB10 and will likely feature a Mercedes-sourced turbocharged 4.0-litre V8
The 2018 Aston Martin Vantage has been spotted testing at the Nürburgring. This is the first time the next-generation model has been seen in public.
The photographed test car is heavily camouflaged, but its similarities with Aston's other new models, the DB10 and DB11, are clear. Most obvious is the lengthy rear roofline that stretches out to the very end of the body and sleekerpair of front headlights.
The Vantage's door mirrors are also more angular than before, and it looks as though its body is longer than the current model.
Aston Martin has previously said that the future Vantage will take more inspiration from the DB10 that featured in James Bond film Spectre than the DB11, and that certainly appears to be the case at the car's rear, where a similar diffuser and exhaust layout can be seen.
The new Vantage is expected to use a 4.0-litre twin-turbocharged V8 engine, sourced from technical partner Mercedes-Benz and tuned to produce 400bhp in the entry-level car and 450bhp in the Vantage S.
Like the current Vantage, a V12 version of the next-generation car is also due, using the same 5.2-litre twin-turbocharged V12 engine of the new DB11.
The car will likely be offered as standard with a manual gearbox; a dual-clutch automatic option could also be made available.
The next-generation car is still some way off from being officially revealed, but insiders think it could make its debut late next year before arriving on roads in 2018.
The new Vantage will come as part of a new model blitz from Aston Martin, in which all of its key cars, including the Vanquish and Rapide, will be refreshed with new models and joined by an all-new DBX and Lagonda.
Our reporters empty their notebooks to round up this week's gossip from across the automotive industry
This week's gossip from the automotive industry has news of Peugeot's SUV pledge, no more GTS models from BMW M, demand for the Ford Mustang, and future rivals for the Audi Q2.
More SUV, less MPV, for Peugeot
Peugeot's new 3008 has been designed to be more SUV than MPV, and boss Maxime Picat has hinted that its PSA Group sister brand, Citroën, will focus more on MPVs than Peugeot.
"We are a group, with other brands, and in this situation the group strategy is to not have two brands in the same segment," Picat said. "We have a strong Citroën C4 Picasso that is doing a great job as an MPV, so it is interesting to have another strategy for Peugeot."
Read more: Peugeot 3008 revealed, Citroën C4 Picasso review
No more GTS for BMW M
BMW has no plans to develop another GTS model. M division CEO Frank van Meel revealed to Autocar that the firm was too busy developing affordable M models to focus on the lowestvolume high-end cars.
Read more: BMW M4 GTS review, BMW M3 review
Mustang demand
Ford UK boss Andy Barratt plans to keep Mustang availability around 500 units short of potential demand, which is currently running at 2500 cars annually in the UK. Barratt's reasoning is that an ongoing mild shortage will ensure stronger residual values and a better ownership experience as a result.
Read more: Ford Mustang review, Ford Mustang Ecoboost sales to catch up with V8
Q2 to get more rivals
Audi expects other manufacturers to release rivals to its new Q2 SUV and wants to cement its position as a 'pioneer' in the premium compact crossover segment, according to UK product manager Chris Batty.
At its launch towards the end of this year, the Q2 will have no direct rivals in its niche area of the market, but Audi is predicting that it will eventually become a competitive segment and is keen to get a head start on rivals.
"We know our German rivals are going to be doing something similar pretty soon, so the Q2 is an important car," said Batty.
Read more: Audi Q2 review, Audi SQ2 spotted testing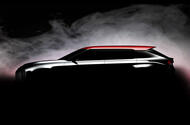 The concept would fit between the Outlander and ASX in Mitsubishi's range; could have all-wheel drive
Mitsubishi has released a teaser image of a hybrid SUV concept that it will display at the Paris motor show this year.
Named the Ground Tourer, it's described as the 'latest expression' of the Japanese manufacturer's 'design journey'.
The Ground Tourer seems to take some design cues from the XR PHEV II concept, which was first shown at the Geneva motor show in 2015. That too was a hybrid SUV, and was designed to fit below the Outlander PHEV in Mitsubishi's range.
The XR PHEV II was powered by a 12kWh battery and an internal combustion engine, which produces 160bhp and emits just 40g/km of CO2 emissions. However, there's no mention yet of the powertrain used in the Ground Tourer.
The teaser image of the Ground Tourer shows a sloping roofline with Range Rover Evoque-esque styling and a five-door layout, but little else can be seen.
No other information has been released, but Mitsubishi says the Ground Tourer will offer 'effortless travel both on and off the beaten track', hinting at a four-wheel drive platform for the concept.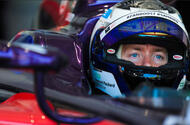 DS Virgin Racing star hopes to capitalise on home support at this weekend's Battersea Park race; new champion will be crowned at season finale
British racer Sam Bird is hoping to defy the odds by winning at this weekend's London ePrix in Battersea Park, where the last two rounds of this season's Formula E will be held.
The DS Virgin racing star and teammate Jean-Éric Vergne have struggled with an overweight car all season, but Bird says he'll be racing for the win to keep his championship hopes alive.
"We're about 30kg above the weight limit because of the [development] route we've taken," explains the 29-year-old. "But I'm the last of the guys in with a shot for the championship, so I'll be pushing very hard."
Bird admits he would be happy with a podium at the Battersea Park race, with this season's two main title contenders Lucas di Grassi and Sébastien Buemi favourites for the win.
DS Virgin Racing's choice to run a dual electric motor powertrain this season has proved costly to overall performance, but Bird says the issues have already been addressed for the future.
"We thought that this was the right path to take, but have learnt that weight is crucial when racing," he says. "We've already corrected it for next year, but for now it means competing with the other guys is very hard."
Formula E regulations prevent teams from making drastic changes to powertrain set-ups during a season, so Bird and Vergne will have to make do with what they've got until the 2016/2017 championship gets underway in September.
Bird is currently sitting in third place in the standings, a position he says he'd be happy to hold onto at the season's close.
He agrees the powertrain issues felt this year could help to improve the motors of future DS road cars, but says his involvement with the road division has so far been small.
Alongside his Formula E duties, Sam Bird also races in a Ferrari 488 GTE for AF Corse in the World Endurance Championship. He was at last weekend's Goodwood Festival of Speed driving a V12-engined Ferrari FXX, and says he hopes there will always be space for combustion engines in motorsport.
"We have to accept the reality that most cars on the road in 50 years will be hybrid or full electric, and Formula E is a catalyst for that," admits Bird. "But I think there'll always be naturally aspirated engines in motorsport because they're so exciting."
Bird will compete in the London ePrix on the 2 and 3 July. This weekend's race will be the last at Battersea Park, because local residents have won a fight to have the race moved elsewhere. A new venue is yet to be announced.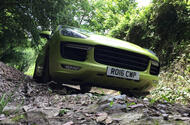 A family attraction at the Festival of Speed makes the travails of getting in to the rain-hit event worth the struggle
A very helpful marshal stepped back from the car, looked at it and shook his head.
"Mmm, you might struggle."
Chalk Lane: just outside Goodwood, just outside Lavant, just outside Chichester. In all honesty, you probably don't know it. Why would you? It's nothing but an overgrown bike track that's used for folk walking their dogs and running up. And down.
It's not made for a Porsche Cayenne GTS.  Certainly not one on gorgeous 21-inch wheels, super low-profile tyres and a sheep-worrying lime-green paint job. But a horrible road accident on the way into Goodwood left me with two choices, re-routing back into Chichester and waiting in line for the next two hours.
Or Chalk Lane.
My wife wasn't convinced.
"Are you mad?"
I promised we'd take it steady. Not far in, with the road still resembling a road, we passed an Audi S3 coming towards us.
"Good luck," said the driver as our windows passed, "it's not for us…"
Round a slight corner and the road went mental. Mrs E followed.
The rain had carved a deep channel into the middle of the track. I raised the Cayenne into WRC-spec and tip-toed across. With just three of our four wheels in touch with West Sussex for much of the time, we continued our ascent.
It was about now that I was starting to question our decision (the rougher it got, the more I shared responsibility for our current, precarious position).
Then we saw the top of the hill and tarmac. Gorgeous, glorious tarmac.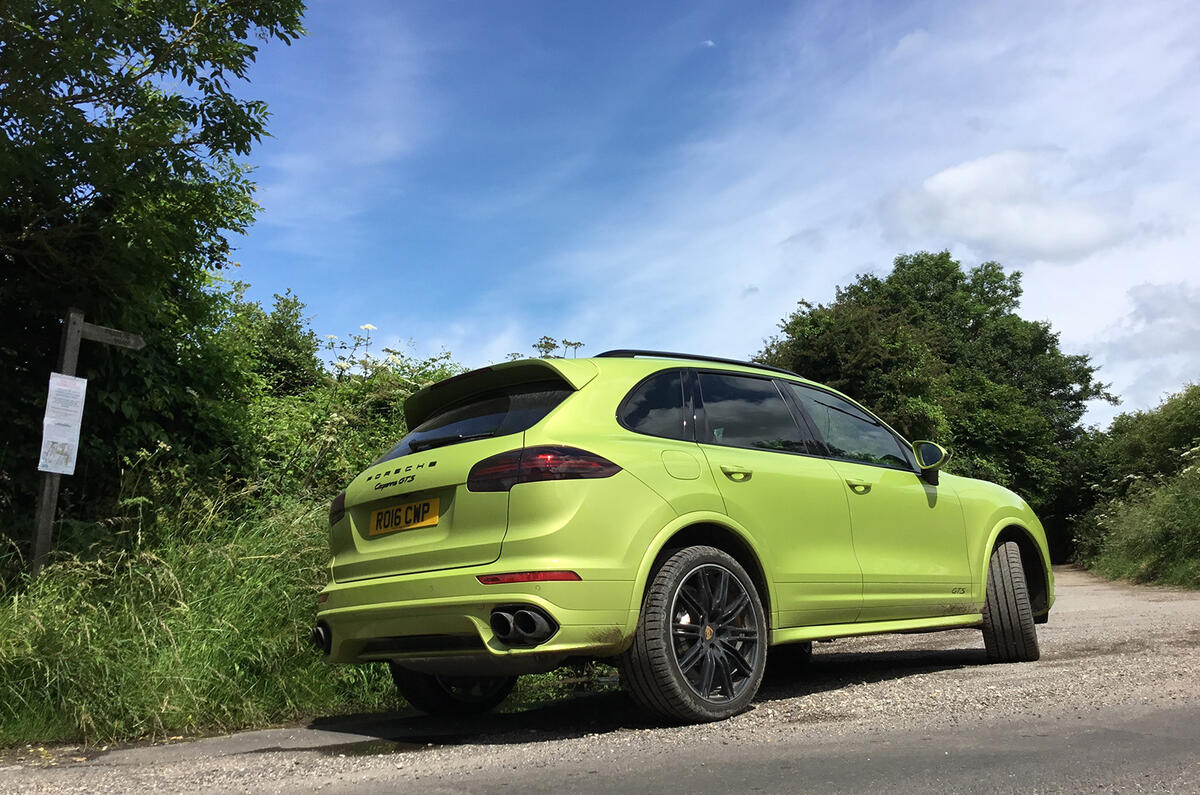 I was astonished. Undoubtedly, a knobblie-booted Land Rover Defender would have legged it up there in no time, but the Cayenne was awesome. Not once did we bottom out or lose traction. We didn't even have to deploy the off-road mode. That would have been the last resort.
There's no doubting the Cayenne GTS' towering speed, epic poise and fabulously weighted steering, it's everything and more you could ever want from a performance SUV on a B-road. The real surprise came on Chalk Lane.
Having made it through the gates to Goodwood a little later than expected, the family and – thermos – flask were unloaded for a weekend of full-bore fever.
This is an annual pilgrimage for the Evans family (World Rally Championship calendar permitting). The cars bring us, but it's the atmosphere and ever-increasing awareness from manufacturers that this really is a family weekend.
Keen to congratulate Porsche on its Cayenne's capabilities, we headed straight for last week's Le Mans winner – stopping so Oliver could get a pic with the fly-slaughtering #19 car.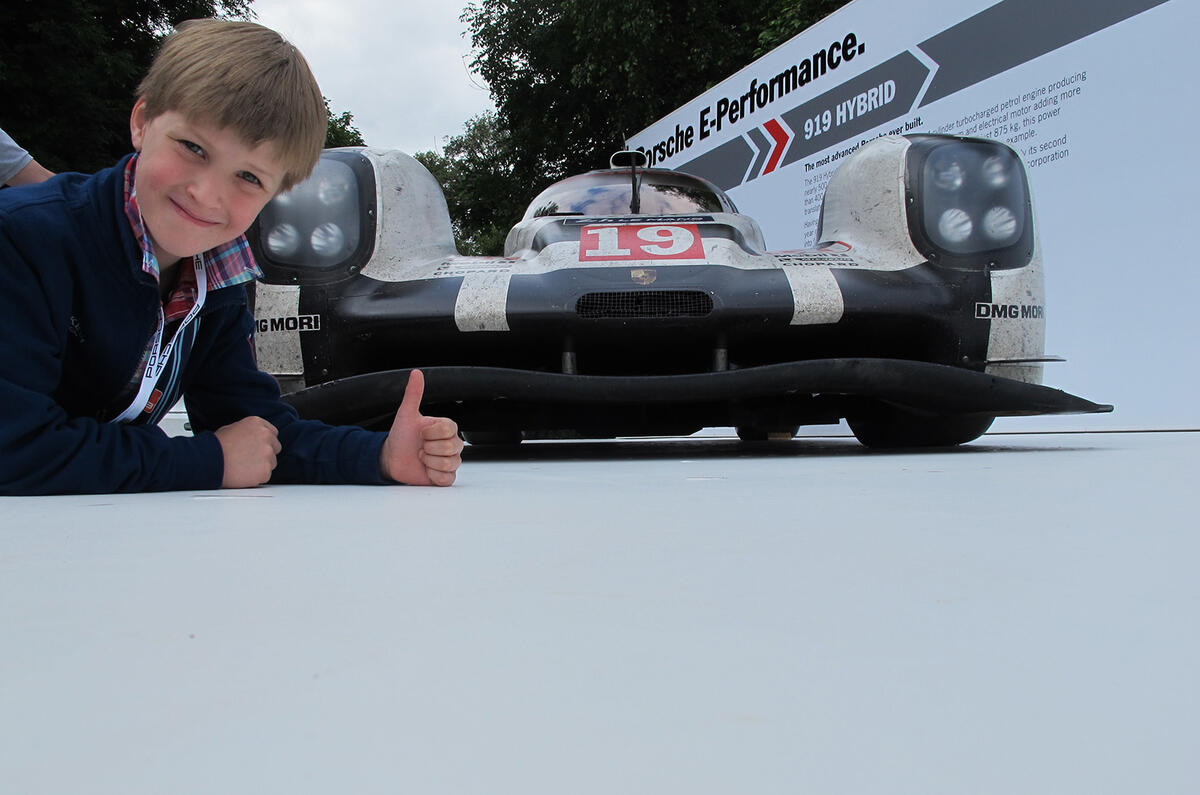 Not content with my tales of fearless off-road-ness, Porsche men Rob Punshon and Ali McCall packed us off to plough one of Lord March's meadows with a Porsche Cayenne S.
I'm fortunate that my work takes me off-road and sideways quite a lot. I was sure the Porsche in a muddy field would be entertaining, but I wasn't expecting much. Obviously, the speed wasn't high, but the mechanical grip – let's face it with summer tyres inch-deep in mud, the only sort of grip – was astonishing.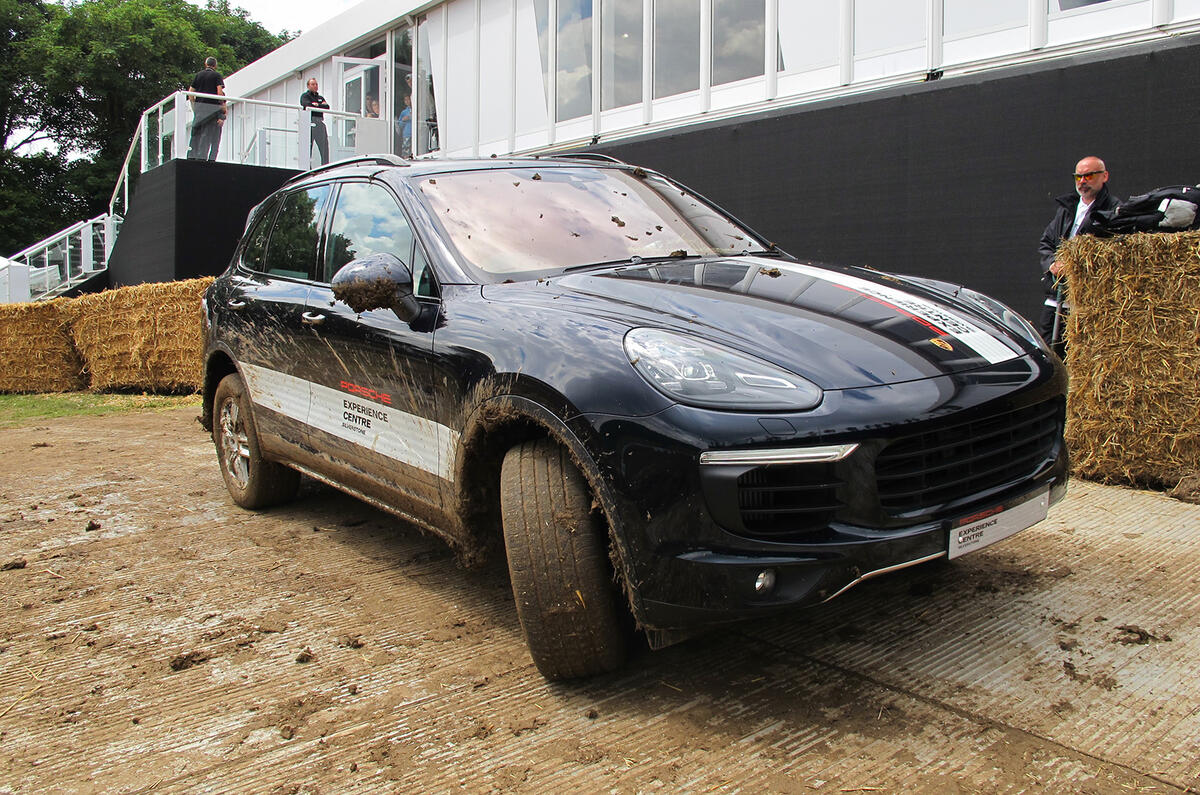 Running with the dampers in sport mode and traction control off, the car was sublime. Using weight transfer to drift from one corner of the field to the next, it was an absolute hoot. And the perfect start to the weekend.
Porsche's family offering didn't end there, with Hot Wheels races and the chance for the children to lap Silverstone in a Porsche 911. Both were taken and thoroughly enjoyed.
The only moment of discontent at Porsche came with the realisation that I was joking: actually we weren't going to buy Oliver and his sister Georgia a 718 Boxster. Offering one 43 times smaller than the real thing helped. Until that went south when I baulked at £37 pounds…
Time to go.
In recent years, Vauxhall has been the class-leader in Festival family entertainment. It was bang on it again this year, with football-golf, which involved kicking the ball through a variety of Vauxhall wagons, and face painting. That's how Georgia ended up looking like a dolphin and Ollie a snow leopard (in case you were wondering…).
But the real deal from Vauxhall was a zip-wire. The children loved it so much we queued three times. I didn't mind: Big Bertha and an original Lotus Carlton were both close enough to kill some time.
Having got a taste of feet-off-the-floor action, Ford had to be next. The Leap was calling.
The Leap involved, as you might imagine, a leap. Basically, you jumped off the second floor of the stand into one of those enormous air bag things. Ollie and Georgia were both straight into it. I tried to lose myself in a Mustang, but still somehow got dragged to the edge and kicked off. I'd show you the photo, but it's not exactly flattering… Or conducive to encouraging further participation in The Leap.
This year's Festival of Speed was one of the best yet. Sure, the weather was miserable at times, but the on-track action was typically brilliant, with the best of everything that makes our sport and industry the best in the world.
And away from it, there was a refreshing shift from the hardcore industry heavyweights looking to turn this into Geneva in a field. This was the world's finest festival of speed doing what it says on the tin.
The highlight of day two was a radio-controlled car race courtesy of Carwow and some serious BMX action from Goodwood Action Sports. Having lost Georgia to Harry Potter for Sunday's second run of Formula 1 cars, the time had come to head home.
The Saturday morning traffic man was wrong: the Cayenne conquered Chalk Lane. And regardless, Goodwood would always be, and will always be, worth the struggle.
David Evans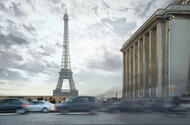 The Parisian emissions restrictions will become progressively stricter until 2020
New restrictions designed to lower pollution levels will ban cars registered before 1997, but classics more than 30 years old will be exempt

Paris will ban cars registered before 1997 from the city between 8am and 8pm on weekdays, but classic cars registered 30 years or more ago will be allowed to drive.

The rule is set to be enforced from July 1, and is expected to affect around 10% of cars in the city.

How are other cities tackling harmful pollution from cars?

According to French media reports, these restrictions will become progressively tighter over the rest of this decade until 2020, when the only private vehicles allowed to drive in central Paris will be cars registered after 2011 and motorcycles registered after July 2015.

According to one report, Parisian mayor Anne Hidalgo was quoted as saying that while the older diesel cars were the most polluting, "even the filters in the latest models can't get rid of the most dangerous fine particles".

One pro-driver campaign group was quoted as saying as many as "three million" cars could be scrapped over the next five years.

These moves, however, could give a boost to France's domestic car industry, especially if other French cities copy the Paris scheme. The French government has already suggested it could offer incentives of up to €10,000 (around £7435) to get owners of older diesel vehicles to switch to electric cars, such as the Renault Zoe.

Any new scrappage scheme, or low-interest loans aimed at getting drivers out of older cars, would also provide a boost for models with new small-capacity turbo petrol engines; Peugeot, Citroen and Renault have all recently launched such petrol engines.

Berlin was the first city to move against polluting older vehicles, banning them from the city centre nearly five years ago.

Get the latest car news, reviews and galleries from Autocar direct to your inbox every week. Enter your email address below: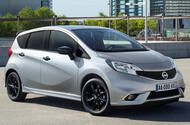 Black Edition spruces up the exterior and interior of the standard Nissan Note with glossy black trim inside and out as standard
The Nissan Note Black Edition is now on sale, and adds styling flourishes to the standard car.
In addition to black gloss door mirrors, door handles and pillars, the Black Edition gets a black finish on the car's boot spoiler, and 16in black-finished alloy wheels too.
Interior upgrades are, as you might expect, gloss black trim pieces on the dashboard and gear stick, door handles, and a black headliner.
Nissan has also added electric rear windows to the Note Black Edition, although Nissan's NissanConnect system remains an optional extra. The Black Edition is based on the mid-range Acenta trim, and so shares its standard equipment level with the latter.
It's available with the same two engines offered in the Note: the 1.2-litre DiG-S petrol and 1.5 dCi diesel unit, both in two states of tune. The punchier of the two petrol engines is also available with a CVT transmission.
The sporty appearance of the car is as far as it goes, though; there are no mechanical upgrades on the limited edition Note, and Nissan still insists that the Note Nismo will not be coming to countries outside of its native Japanese market.
Nissan has yet to comment whether production numbers will be limited to a certain figure, although sources suggest that the Black Edition will be a Europe-only special. Prices are also yet to be announced.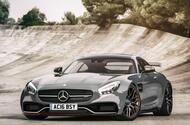 The new GT R will soon be joined by other variants of Mercedes' high-performance coupé
The long-rumoured Mercedes-AMG GT Convertible will be launched next year, before being joined by other varients of the growing GT range as Mercedes bids to make its high-performance sports car a more comprehensive rival for Porsche's 911 range
At the launch of the latest model to join the GT family, the GT R (below), AMG boss Tobias Moers announced the arrival of a GT4 race car, which would sit below the GT3 and compete with other racers like McLaren's recently revealed 570S GT4. He then proceeded to confirm the development of a convertible model was well underway.
Moers also suggested more road-legal GT models were in the pipeline, but refrained from revealing any more details.
A range-topping and super-hot Black Series model will also be launched as a run-out model late in the GT's production life cycle. Moers confirmed the model's existence last year.
"It won't be here soon because Black Series cars tend to come towards the end of a car's production cycle, but an AMG GT Black is a car we must do," he said.
The GT's main rival, the Porsche 911, is currently available in coupé, convertible, Targa and GT3 versions, with the various guises of each amounting to 16 roadgoing models in total. In comparison, roadgoing versions of the Mercedes-AMG GT amount to just three models at this stage.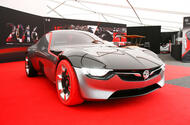 Source suggests a production GT could be engineered around the rear-diff and suspension of the all-wheel drive Mokka
Vauxhall is continuing to study the GT coupé concept for future production, but its design cues are most likely to first be seen on next year's all-new Insignia.
The low-slung, rear-drive GT won critical acclaim for its sporty proportions, flowing surface design and unfussy interior, but its rear-drive layout has posed problems for Vauxhall engineers searching for a suitable production platform.
"We're still looking at it, but for production we have a very busy next few years and making a small coupé a priority will be difficult," said Vauxhall managing director Rory Harvey at the Goodwood Festival of Speed.
According to Vauxhall design chief Mark Adams, the GT's flowing body and detailing, such as the front grille, are most likely to "inform other production models".
Vauxhall's next new model is the Insignia, due to be unveiled at the Geneva show in 2017, and likely to first be revealed late this year.
At Geneva, a source revealed that a production GT could be engineered around the rear-diff and suspension from the all-wheel drive Mokka, but Vauxhall would also have to find a compact rear-drive gearbox to complete the driveline.
Despite these production difficulties, Vauxhall is using the GT as a design demonstrator, and at Goodwood teamed it up with two iconic concepts from the 1960s – the Vauxhall XVR and Opel Experimental.
"The 1960s are my favourite era for car design," said GM design chief Ed Welburn, "and the XVR is special. I'd say that if you showed it to some young design students even now it would create a lot of buzz."
Welburn made his last official public appearance at the Festival of Speed, ahead of retiring on July 1, and fresh from a two-week European tour in his C6 Corvette, specially flown in the from the US to attend Le Mans and Goodwood.
The XVR was designed in 1966 as the first project to come out of Vauxhall's then-new studio in Luton, under the control of Wayne Cherry. When it opened in 1964, the Luton studio cost the princely sum of £2.25m.
The XVR — short for Xperimental Vauxhall Research — proved too complex for production with its advanced gullwing doors, clamshell bonnet and pop-up headlights.
But its Corvette-inspired front-end design and sporty proportions encouraged Vauxhall to work-up a more practical design, called the GT and based on an FD Victor platform.
Codenamed XP 867, the GT was sketched in a week and a full-sized clay finished by September 1966, a few months after England had won the football World Cup.
To make the link with today's GT, Vauxhall has created a full-sized clay, twinned with one of the Opel Experimental, a German version of the same theme – a compact two-seat coupé.
"We reverse-engineered the designs from photographs using Alias design models. Then we checked the wire-frame designs over the photos and milled the shapes in clay. We're within millimetres, we reckon," says Vauxhall design chief Mark Adams.
Ultimately, GM decided to go with an Opel GT, launched in 1968, and the Vauxhall never went into production.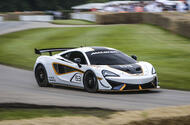 We get a first taste of the new track version of our favourite car by driving it up the famous hill climb
Okay, so this should be easy. I'm the first journalist to drive the new McLaren 570S Sprint track day car, but it really doesn't seem that far removed from the street version - otherwise known as our favourite car on sale.
The cabin is more bare, although the instrument pack remains the same, and there's a thick roll cage spoiling any change of an elegant arrival in or departure from its otherwise airy interior, but in other respects it seems much the same.
It sounds the same, too, which shouldn't be too surprising as, unlike the GT4 race car upon which it is based, it's not limited by rules that hold back engine power to below 450bhp. It has the full 562bhp complement. But it also has race suspension, sticky race Pirelli tyres and an awfully big rear wing, all of which I calculate are going to aid my progress up the hill today.
How to play it? As ever, give it maximum attack off the line, fling it into turn one where there's space to sort it out and judge the rest of hill accordingly. Turn chassis and powertrain to 'Race' and go.
It seems a little slow at first, until I figure out it's the electronics preventing the Pirellis from turning themselves to smoke and dust. Should have turned them off. Then it lunges.
Third gear for the first turn, aim it in and it just goes. It's wearing race rubber, but it's treaded wet weather race rubber because the slick compound is too hard for a sub-one-minute run like this. The wets are marmalade sticky and grip accordingly. Fourth gear past the house then evil old Molecomb.
I don't know where the bumps have gone, but the McLaren sheds speed like it's shrugging off a coat. Unlike those who make more memorable mistakes here, I arrive far too slow, get annoyed with myself and get to the flint wall and its big bump going a little too fast. McLaren suspension deals with that, too. Just the last two corners remain, tackled fast and faster, still annoyingly short of the limit.
It's over. And for once I was right. It was easy - easier than you could possibly imagine a 562bhp quasi-racer could be up a nobleman's front drive. And more fun even than that.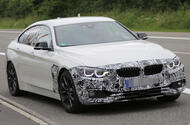 It's nearly time for BMW to facelift the 4 Series Gran Coupé, and our spies spotted the tweaked car being tested
First spy shots show the facelifted BMW 4 Series Gran Coupé undergoing testing ahead of the car's anticipated launch in the middle of next year. 
Following the recent reveal of the Audi A5 - and by extension the Audi A5 Sportback - the tweaks set to occur on BMW's four-door are subtle, and limited to just the front and rear bumpers. The front light clusters, as is apparent in the shots, now feature the W-shaped motif first seen in the facelifted 3 Series.
In the bumper, the air intakes on this model - which appears to be the standard 4 Series Gran Coupé rather than the more aggressively-styled M Sport trim - have been revised. 
Sources suggest the rear lights may have been refreshed as part of the rear-end styling tweaks too, although the rear lights are heavily camouflaged. Akin to the front-end tweaks, the rear has also been subjected to a subtle refresh.
The lack of camouflage on the rest of the car shows us that this has been left untouched over the current model. 
Engines are likely to be shared with the new raft of units seen on the facelifted 3 Series, which means that the three-cylinder 1.5-litre petrol engine also used in the Mini and the 2 Series Active Tourer is expected to feature.
BMW remains tight-lipped on any further details about the facelifted four-door coupé, given that the new car may not be revealed until the middle of next year. The changes applied are likely to follow those implemented on the recently facelifted 3 Series, as the models are closely related.