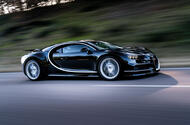 A hybrid powertrain for the Bugatti Chiron hasn't been ruled out according to company chief Wolfgang Dürheimer
Bugatti hasn't ruled out boosting the performance of its new Chiron hypercar with a hybrid system, according to company chief Wolfgang Dürheimer.
During the development of the 1479bhp Chiron, hybridisation was considered as a way to enhance the performance of the V16 engine compared with the version of the same engine in its predecessor, the Veyron.
The Chiron will challenge the Veyron's 268mph production car world speed record in 2018.
"We examined what ingredients we needed to defend our position and to raise the bar," Dürheimer said. "We designed this engine 13 years ago to 986bhp. Then we brought it up to 1184bhp and now to 1479bhp. You cannot just shake out this additional 493bhp from the same components, so it was a dedicated design process and 95% of the components are new. Our calculation was that if we get the power [we need] out of the engine, we do not need a hybrid component."
However, Bugatti might have to turn to electrification if it wants to push the Chiron's abilities even further.
Dürheimer said: "If we would do a hybrid component, then it would not be to drive around in the city using electric motors. It would only be to add to the performance. This is something we have under consideration now. We will see what the future brings."
Dürheimer added that packaging restrictions could pose an additional challenge.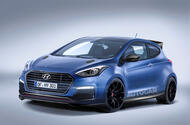 Hyundai mega-hatch as imagined by Autocar
Hyundai's i30N hot hatch could be followed by a more powerful, all-wheel-drive Focus RS rival

The Hyundai i30N hot hatch hasn't been launched yet, but the company's performance division is already considering a more powerful derivative — one that N division boss Albert Biermann admits would be aimed at competing with the Ford Focus RS.

Hyundai certainly doesn't lack ambition when it comes to faster models, and two other derivatives are set to follow within months of the i30N going on sale next year. But Biermann said he sees the turbocharged 2.0-litre, front-wheel-drive car as being a start, rather than an end point, and he admitted to Autocar that he has been very interested in the Focus RS and its torque-biasing rear axle.

"We have been looking at this already," he said at the i30N presentation at the Nürburgring last month. "I would not exclude for the future that we would do it, but it depends on how we grow.

"If we came up with a performance car on the highest level [now], it might be too fast for our customers and our dealerships. But I can see for the future that we will make a really high-performance car in the C-segment. Then, of course, we would need all-wheel drive."

Although we have only partial details of the i30N at present, insiders say it will be powered by a new turbocharged 2.0-litre petrol engine producing at least 255bhp and will be offered with a limited-slip differential, probably as an option.

However, the new engine has been designed to allow for higher-output derivatives, possibly even one that could get close to the 345bhp that Ford extracts from the Focus RS's 2.3-litre turbo engine.

The big question — to which Biermann admits he doesn't know the answer — is whether Hyundai's customers will develop an appetite for more powerful derivatives that will justify the development cost of creating a significantly enhanced version.

"For the base model, there is no all-wheel drive plan. The i30 will not come with it," he said. "But you know Hyundai: if we think something is right for our customers, then we do it. We could create something at a very high-performance level, but first we need to test the waters and grow some fan base. Then we can reach higher and higher; it's just a matter of performance level. If it goes up a lot, then obviously you need to have all-wheel drive."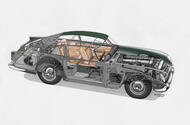 There are reasons older cars can be great, but can they rival their more modern counterparts?
There are a few people around the car business who don't like old cars.
Partly because, they say, they like progress, and things that are new are obviously going to be superior to things that are old. But partly because, they say, new cars feel tight and rigid and precise, and old cars all feel the same: baggy and soft.
Now, I don't buy into that theory, because many old cars are brilliant. But I do have a hint of understanding – if not sympathy – with their viewpoint on how loose old cars can feel. Bushes wear, which puts a bit of slack into the steering and suspension, dampers can tire, and older cars weren't usually built to the same levels of torsional rigidity as modern ones.
It's their body stiffness I'm most curious about. Yes, I know I should get out more. Lots of torsional stiffness, or rigidity, is a good thing. A strong structure means it's easier to get the suspension working well from it. Anything above, say, 30,000Nm/degree is apparently as stiff as you need a new car to be. At that point, you can tune suspension largely how you please. Race teams like to go a lot stiffer again, but the cost and weight involved in doing the same on a road car are prohibitive.
But I wonder if torsional rigidity, like dampers and bushes, fades over time. As metal gradually fatigues through constant use, does, say, a 20-year-old car that had a 20,000Nm/degree twisting stiffness when it rolled out of the factory only have 15,000Nm/degree now? Or less? Or does it stay the same?
And over time, do wear and fatigue on tooling make a car with a long production cycle suffer towards the end of its life? So 20,000Nm/degree becomes 18,000Nm/degree over a 12-year production cycle? I think this is less likely, but I have wondered if it goes some way to explaining why in a car that has been in production for a long time, even a new example of one, you can almost imperceptibly feel its age.
I know opinion pieces are meant to answer questions, not pose them, but despite asking a fair few industry engineers, this is still something I haven't quite got to the bottom of. I'll keep asking, even if only so I can tell some people that it's not that old cars are rubbish; it's that they're being tested out of their time.
The manual 'box is to make a comeback
Another old versus new question, and another one going unanswered. The manual gearbox is about to make a comeback. Because, yes, while the efficiency and performance advantages of automatics are better than manuals, there are enough of us who still want to do things the old-fashioned way that car makers have granted us the choice. Aston Martin says there'll always be a place for a manual gearbox in its range, the Porsche 911 R is manual only and the next 911 GT3 is due a manual option.
This pleases me, because although I like automatics, sometimes a good driving experience is one that gives you more to do, not less. Odd, then, to hear about the increase in popularity of motorcycles with automatic gearboxes, given that immersing yourself in the experience was, I thought, the whole point of having a 'bike in the first place, and that autos were for scooters. I'll try one to see if, like my friends who don't like classic cars, I'm wrong.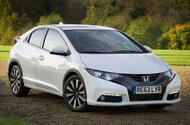 Honda has registered a patent for a new 11-speed triple-clutch automatic gearbox; Japanese manufacturer currently uses CVT 'boxes in some cars
Honda has filed a patent for a transmission system with 11 gears and three clutches.
The transmission has been designed to improve efficiency while decreasing the loss of torque when changing gear (something that can often occur in dual-clutch systems), as well as reducing shift times and allowing for gears to be skipped.
The manufacturer currently uses single-speed continuously variable transmissions (CVT) in its smaller cars. These gearboxes are renowned for being more fragile, so are better suited for smaller cars where simplicity and ease of use is key. Seeing as the new gearbox has been designed to increase efficiency, it could warrant usage on any number of models.
A source at Honda told Autocar: "Honda has patented a new triple-clutch, 11-speed transmission system, however, we're unable to confirm the plans of its use.
"We have both the new Civic and new CR-V coming soon, but as it's only just been patented, it's very unlikely it'll be on any batch of cars for a while." 
Despite a patent being filed, it's unclear as to whether it will even make production. If  Honda puts the new system into production and it's a success, expect to see other manufacturers following suit.
Honda also confirmed there were currently no plans for the gearbox to come to the UK.
Currently, the 10-speed automatic transmission from Ford Motor Company and General Motors holds the record for the gearbox with the most gears. This transmission makes its debut in the Chevrolet Camaro ZL1 and Ford F-150 – both due in 2017.
Ford is reportedly said to also be working on an 11-speed gearbox.
Danni Bagnall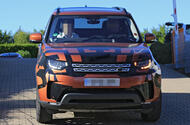 Land Rover's fifth-generation, seven-seat SUV promises radical new looks, a significant weight loss and a more upmarket cabin
A near production-ready fifth-generation Land Rover Discovery has again been spotted almost undisguised ahead of its launch later this year.
The UK model was spotted in the same state of minimal disguise as previous images, revealing much of the car's styling and shape as well as another alloy wheel design. 
The Discovery seen before was spotted in Leamington Spa, close to Jaguar Land Rover's Gaydon headquarters, and was fitted with a 2.0-litre diesel engine thought to be one of the manufacturer's Ingenium powerplants from the Discovery Sport and Jaguar XE.
The new pictures confirm the Discovery will feature a lower, sleeker design, similar to 2014's Discovery Vision concept. The offset registration plate also suggests it will have an asymmetrical tailgate - a nod to previous generations of the model. It will also have a plusher, more upmarket cabin that will be no less practical or versatile than that of the current model.
Hot Land Rover Discovery Sport spied
The new model will also be significantly lighter than the current car and come packed with new technology when it goes on sale.
It will be the largest in a family of three or more upcoming Discovery models.
Land Rover has left the door open for another Discovery model below the smaller Discovery Sport as it looks to cash in on a growing global SUV market that will soon top 20 million sales worldwide.
The new Discovery will be underpinned by the same bonded and riveted aluminium monocoque structure used in the Range Rover and Range Rover Sport models, alongside which the new Discovery will be built at Jaguar Land Rover's Solihull plant.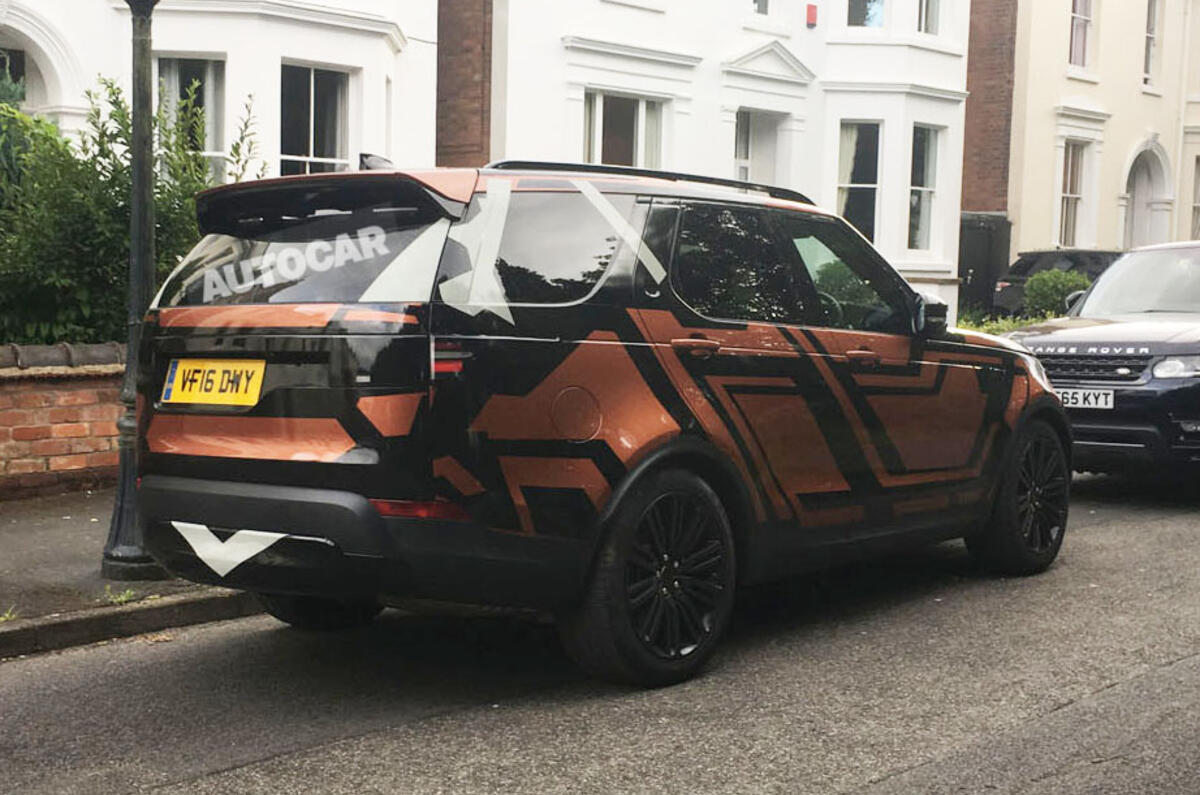 This should contribute to a significant saving over the 2622kg kerb weight of the current car, which is underpinned by the strong but heavy T5 ladder chassis.
Engines
The core engine for the fifth-generation Discovery in the UK and Europe is set to be an updated version of the current 3.0-litre SDV6 diesel.
Despite Jaguar Land Rover recently revealing hybrid and electric research projects, this technology is not destined for production until the next decade.
Engines from the Ingenium family look likely to find their way into the car, either in current four-cylinder form with mild hybrid systems, or in V6 guise, if JLR further develops the new modular engine technology, as is widely expected.
Design
Land Rover previewed the next-generation Discovery at the New York motor show in April 2014 with the Discovery Vision, a concept that McGovern said was "very important in terms of being a benchmark for new-generation Discovery models: the versatility of the car, the seats, the reconfigurability, how you use it inside".
The overall intention is to create a car that's sportier and more modern-looking than today's car but no less practical or versatile.
The production model, prototype versions of which are now regularly spied around JLR's Midlands base, stays true to the concept on the exterior at least, with only detail changes at the front and rear ends. The concept's radical, pared back interior is unlikely to carry over as extensively as the exterior, however.
Despite the radical exterior styling departure, McGovern said there were still "certain guidelines" in designing any Discovery. He said there would always be a stepped roof to accommodate the "stadium seating" for seven people, a visible pillar in the side to break up the mass and optimum proportions to maximise the volume inside the car.
He said the Discovery was being made more premium and would be brought "deliberately closer to Range Rover". He added: "There will be a premium execution in Discovery, more Range Rover-like. But we need to not confuse and get the balance right."
Despite the new design language, McGovern said the new Discovery "wouldn't be polarising". He said that, as much as he loved the current car, it was always seen as specialised in its design and ethos, so the new model would be "more universally appealing, without compromises". He added that he had "no desire to upset traditionalists; the trick is to bring them with you".
Technology
McGovern also spoke of the ever-closer ties between design and engineering and making sure the needs of both were met. He hinted that the Discovery would continue to have class-leading off-road ability, but in an altogether more stylish package.
"We won't back off from that capability, but it has to be appropriate and relevant," he said. "We need to be about more than that. It's a killer combination: core engineering technology and truly desirable and bespoke design with our own twist. Design is playing a more fundamental role with engineering. Not design to engineering's detriment, but a collaboration."
In addition to its class-leading off-road ability, the Discovery could also become home to new technology in development at JLR. This includes a laser scanning system that can automatically adjust the suspension and transmission based on the road ahead, a 'transparent bonnet' that projects an image of what's underneath the car onto the bonnet and the ability to control the car remotely to park it in tight spaces.
On the subject of a model smaller than the Discovery Sport, McGovern said: "We're not going to make cars any bigger." He added that cars needed to be lighter and more sustainable, with the use of lightweight composites and materials. These are "all things we're developing", he said.
"How small can you go with luxury? You usually think big, but we can go smaller. Can we go below the current Discovery Sport? We probably could. Across the range? Why not? All things are considered."
Read: Land Rover Discovery - the generations
Comment - will the strategy work?
For the past few years, design director Gerry McGovern and other Land Rover executives have spoken of a 'three-pillar' model strategy. Within it, there will be three product lines: 'Luxury' Range Rovers, 'Leisure' Discovery models and 'Dual Purpose' Defenders.
The plan has always looked impressive during presentations, but the only real 'family' seen so far has been Range Rovers. It's been a deliberate decision. "There's been a lot of focus on Range Rover, but it's been needed to build revenue," says McGovern. With revenues now up, attention has turned to expanding the Discovery range. The more upmarket Discovery Vision concept of 2014 set the blueprint for this plusher, sleeker range of Discovery models (something that continued with the Discovery Sport), and McGovern says a more universally appealing design for the next-gen Discovery will increase its chances of success.
McGovern believes that the Discovery name could have as much equity as the Range Rover one in future when there is a full range of models, something he also believes to be true of the next-gen Defender range.
This new Defender family will ensure that functional Land Rovers won't disappear from a line-up swelling with plush, premium products. "When you have a family of Defenders, you get the stretch back," says McGovern.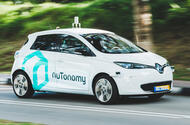 The world's first self-driving taxi trial has begun in Singapore, pipping Uber to the post
Autonomous vehicle software start-up nuTonomy has beaten Uber in launching the world's first autonomous taxi trial – by just a few weeks.
The trial allows invited members of the public living in Singapore to hail a free taxi ride, operated by nuTonomy, via their smartphones. The test vehicles operate in a limited 2.5-square-mile area of the one-north business and residential district, with collection and drop-off points in set locations.
The fleet initially has six test taxis and there are plans to increase that to 12 by the end of the year. The fleet includes Renault Zoes and Mitsubishi i-MiEVs that have been modified to include Lidar laser technology, as well as two cameras on the dashboard, scanning for obstacles and traffic light changes. Each car will have a driver ready to take back control should the need arise. A researcher will also be present in the back of the car, monitoring the car's computers.
BMW is considering launching an autonomous ride-sharing scheme. Read more here
Users must have a special invitation from nuTonomy to use the service and dozens of people are believed to have already signed up to take part in the trial.
The company executive has reportedly said the aim is to have a fully autonomous fleet of taxis in Singapore by 2018, with further hopes to expand beyond Singapore should the model prove successful. NuTonomy's chief operation officer, Doug Parker, reportedly said autonomous taxis could reduce the number of vehicles on Singapore's roads from 900,000 to 300,000.
Ride-sharing service Uber is also set to start a trial of self-driving cars in Pittsburgh, the US, in the coming weeks. The service will start with Ford Fusions equipped with self-driving technology and it will be free for users while the trial takes place.
Read more on MIT's autonomous car research here
In a press conference, Uber CEO Travis Kalanick said: "This project is a very important step forward in self-driving technology." But he added that a lot of work still has to be done. "We're catching up fast, but we need to get to number one quickly," he said. "We must be laser-focused on getting this to market because it's not just a project for us. This is everything."
Uber also recently announced a £300 million deal with Volvo, so it's expected that the Swedish manufacturer's vehicles will feature in the Pittsburgh fleet in the future.
Another supplier working on autonomous vehicle software (Delphi) has also been granted permission to begin its technology trials in Singapore at the beginning of next year.
NuTonomy was formed by two Massachusetts Institute of Technology (MIT) researchers, Karl Lagnemma and Emilio Frazzoli, and it has offices situated in Massachusetts and Singapore.
Danni Bagnall
We cover the key cars headed to France's biggest motor show this September and October
The 2016 Paris motor show looks to be one of this year's most significant car events, as some of the industry's biggest and most influential manufacturers reveal all-new models and forward-thinking concepts.
Below, we run through some of the key cars to look forward to before doors open at the end of September. We'll be updating this preview in the coming days and weeks, so be sure to check back to keep up with the latest news.
Alfa Romeo Stelvio
Alfa Romeo's Porsche Macan rival will have the same twin-turbo 2.9-litre petrol V6 engine that sits under the bonnet of the Giulia Quadrifoglio. In that car, it produces for 503bhp, but it might shed a few horsepower in the Stelvio. Still, that's a lot of power for an SUV.
Audi Q5
Audi will reveal its new Q5 in Paris before sales kick off sometime later this year. The all-new model will now utilise the Volkswagen Group's MLB platform for models with a longitudinal engine layout, shedding as much as 100kg of weight compared to the outgoing model. Expect plenty of in-car technology and sharpened exterior styling.
BMW X2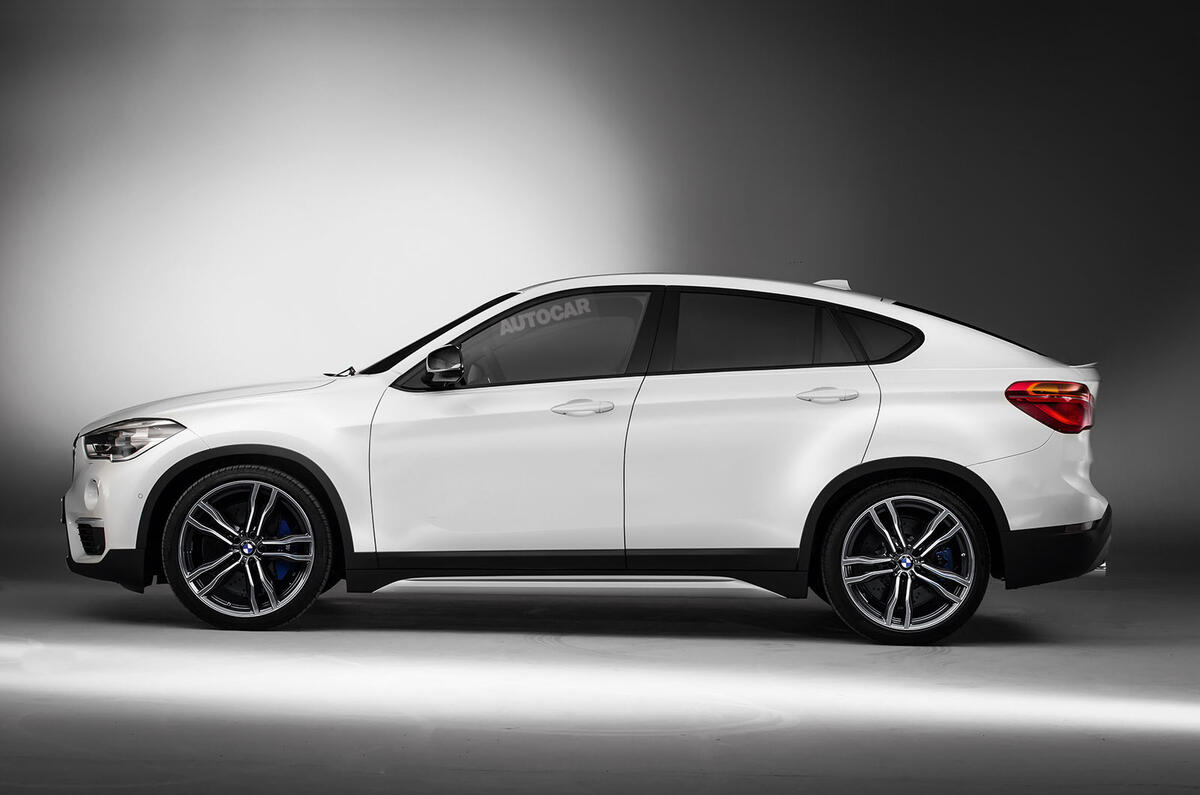 The BMW X2 will go on sale late next year for around £30,000. It will share many parts with its sister car, the X1, but have a more sporting character and will rival the likes of the Range Rover Evoque. In Paris, the car will be previewed with a thinly veiled concept.
Citroën C3 Picasso
Citroën's second-generation C3 Picasso supermini looks set to follow the design trend set by its bigger siblings, the C4 Picasso and C4 Cactus, when it arrives in Paris. The C3 Picasso will sport a raised bonnet, more rounded edges, and a set of Airbumps - as seen on the Cactus.
Ferrari LaFerrari Aperta
Although not officially confirmed for Paris, Ferrari's LaFerrari Aperta – an open-top version of the discontinued LaFerrari hypercar – could make its public debut there. The limited-run drop-top will feature the same 950bhp V12-based powertrain as the original car.
Honda Civic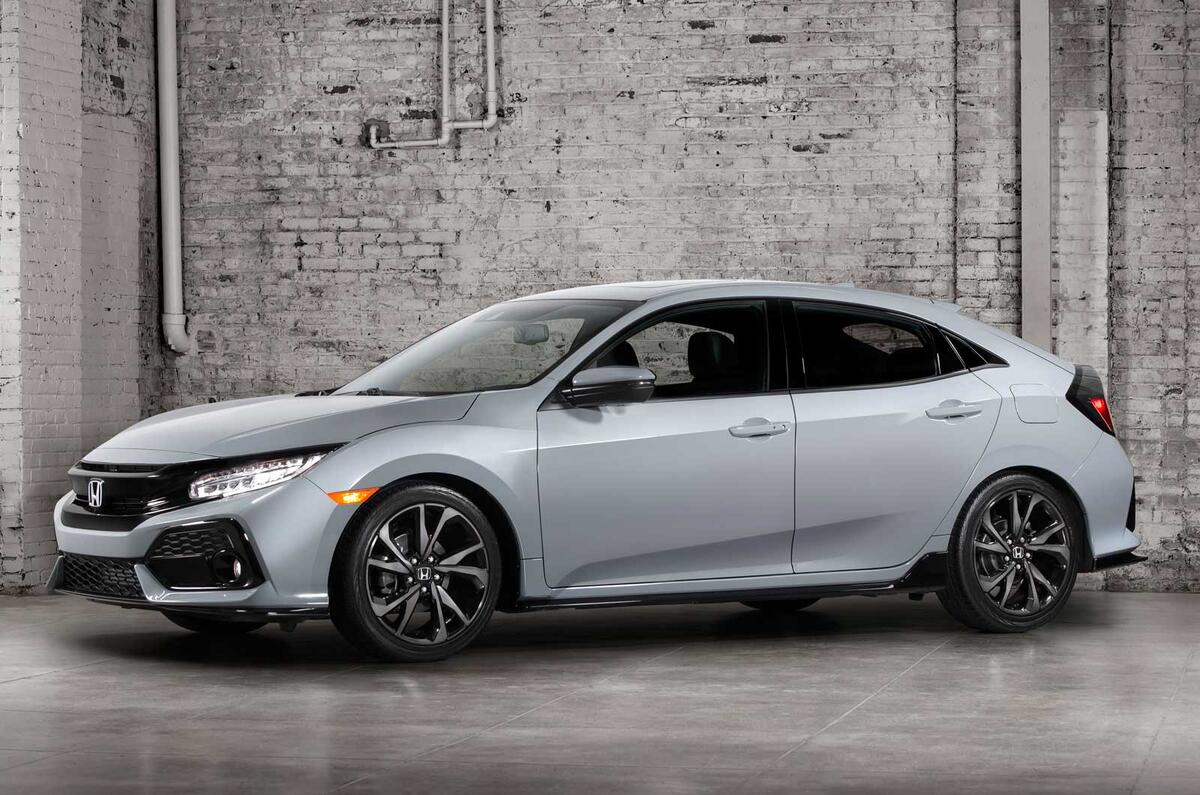 The 2017 Civic will be revealed in France, although we're already familiar with its design thanks to plenty of spy pictures. The new European model looks almost completely identical to the US-spec car, staying true to the design of the Geneva concept which was longer, wider and lower than the current Civic.
Hyundai i30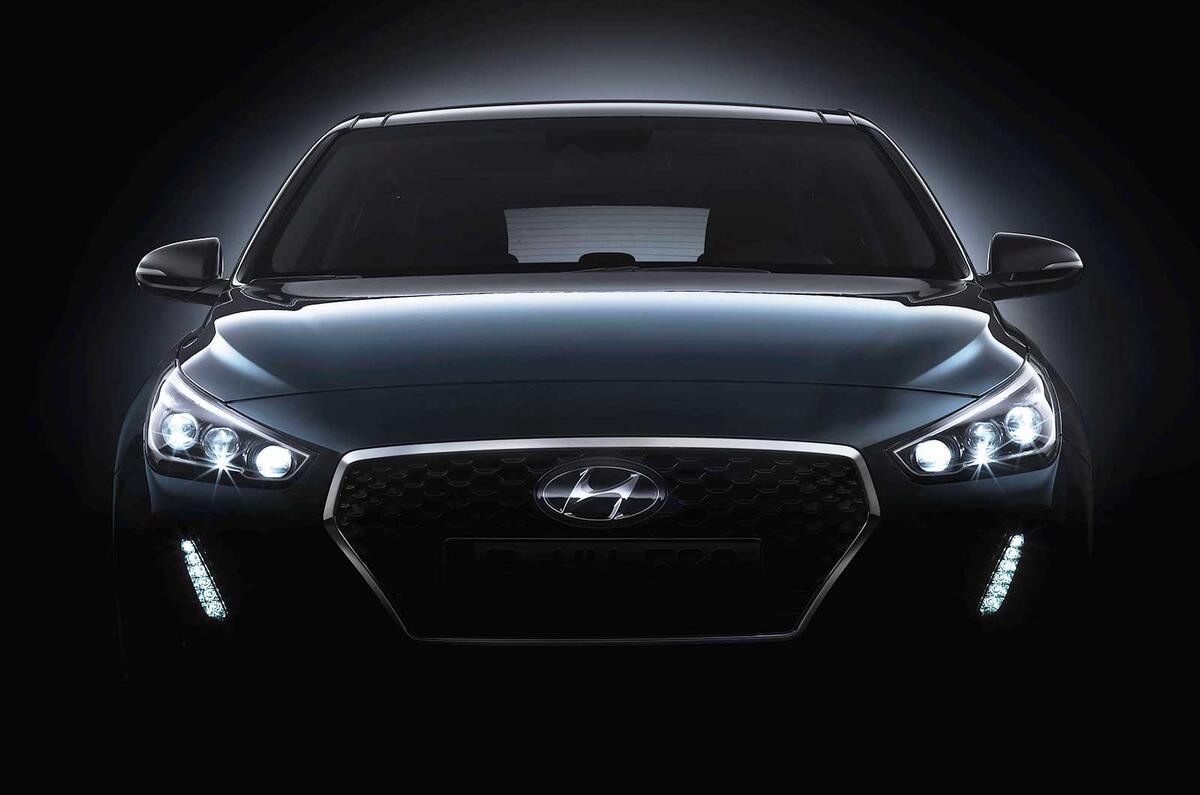 The third-generation Hyundai i30 hatchback will be launched in Paris before it goes on sale in 2017. The i30 will no longer be available as a three-door car, but will retain options for a five-door hatchback, estate, and four-door coupé.
Hyundai i30N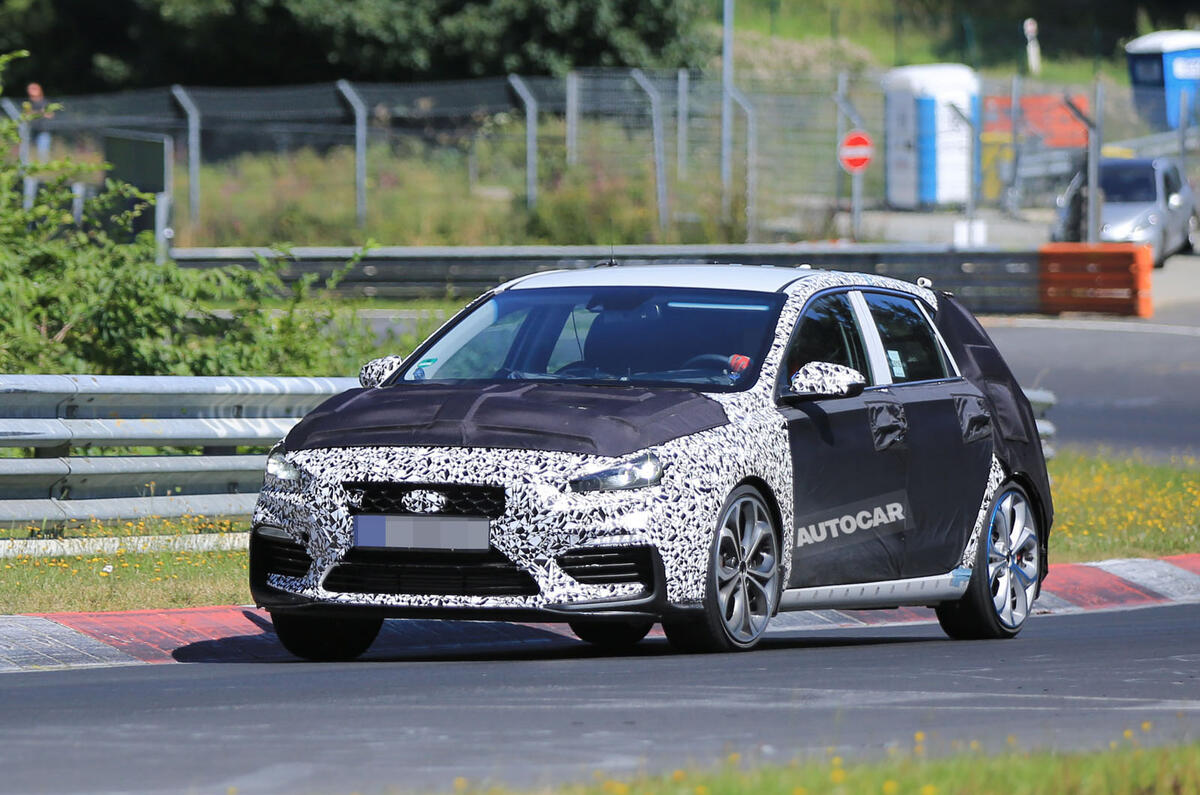 The hot hatch version of the next-gen i30 will also go on sale in 2017 and is set to make an appearance in Paris. Powered by a 2.0-litre turbocharged engine, the hatch could have a top speed of 155mph and will be a rival to the likes of the Volkswagen Golf GTI and Ford Focus ST. 
Infiniti engine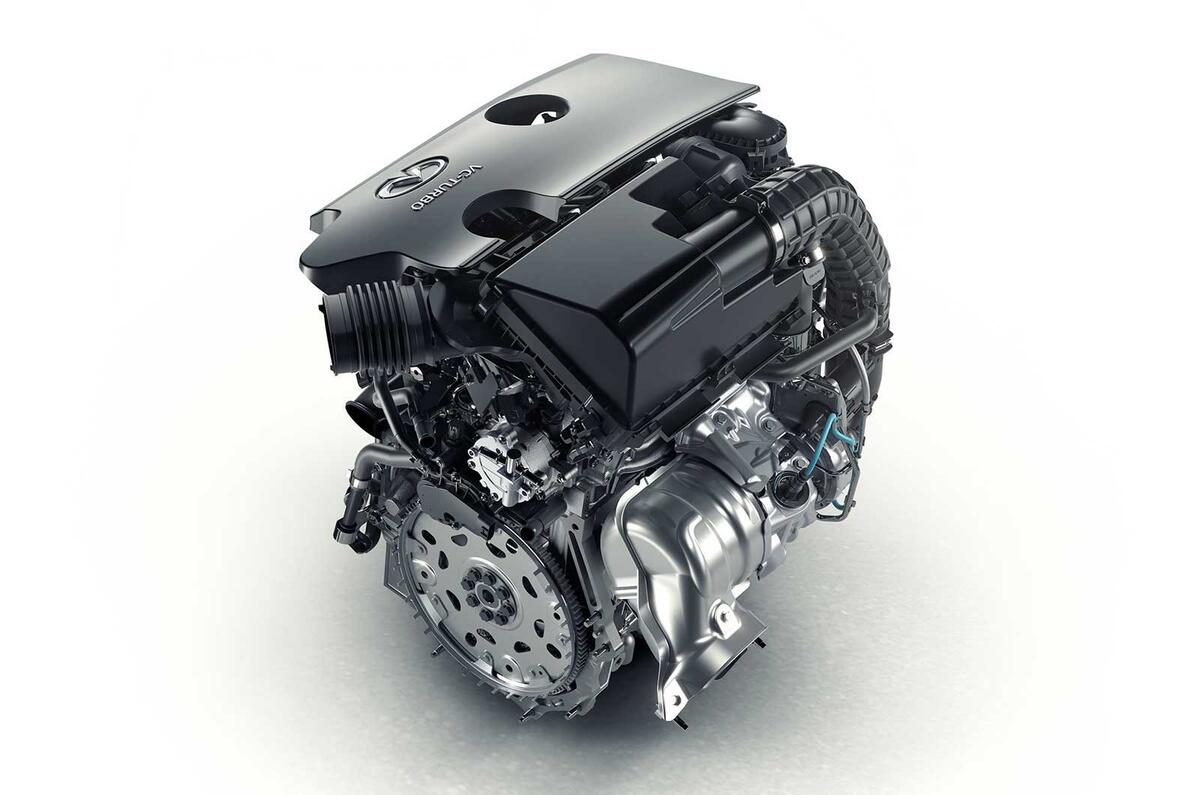 Infiniti's new 2.0-litre petrol engine promises "diesel economy and V6 power and smoothness". The turbocharged unit develops around 270bhp and 288lb ft of torque and is expected to eventually be used in the Q30 hatchback and QX30 crossover, after making its debut in 2018.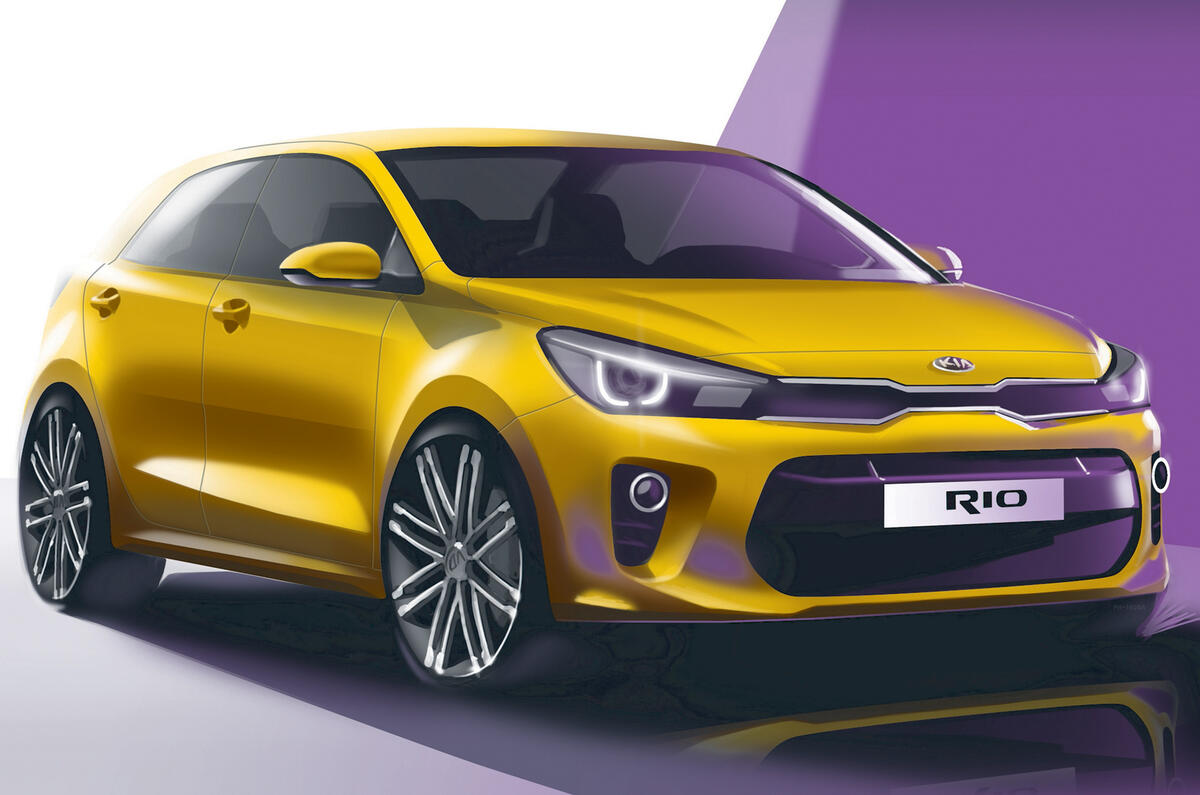 The new Kia Rio will be officially revealed at Paris. It's very likely that the new Kia supermini will be offered as a five-door only model, but recently released design renders show a sportier approach to the Rio than previous generations. It'll likely get the 1.0-litre turbocharged three-cylinder engine from the Ceed, too, as well as a GT-badged hot hatch variant later down the line.
Land Rover Discovery
Land Rover's fifth-generation Discovery looks set to adopt the sleeker design of the current Discovery Sport. It will also gain a more luxurious and upmarket cabin that is no less practical than the current model. The 2017 Discovery should also be significantly lighter than the current car thanks to a bonded and riveted aluminium monocoque, as is currently used in the Range Rover and Range Rover Sport models. 
Mercedes all-electric SUV concept
Mercedes will reveal a GLC-based all-electric SUV, which will be labelled as a concept but is said to give a clear indication as to what the car maker's first purpose built EV will be like. The model will come as the first of four Mercedes EVs due before 2020.
Mini Countryman
We've seen plenty of spy pictures and speculated about the introduction of a plug-in version, but the next-gen Mini Countryman hasn't actually been revealed yet. That looks set to change in Paris, when the larger Countryman is expected to make its debut with new four-cylinder diesel and petrol engines. That plug-in model we mentioned will likely join at a later stage.
Mitsubishi Ground Tourer Concept
Mitsubishi is joining the coupé crossover crowd this year, as it unveils its swoopy Ground Tourer Concept. Like the Outlander PHEV, it's a plug-in hybrid and bears Mitsubishi's new front-end 'dynamic shield' styling - but at the moment it's a concept only. We've only seen a murky teaser photo so far, so keep an eye out on show day for the full styling of the car.
Nissan Micra
The upcoming Micra steps away from the evolutionary design of its predecessors to sport a radically different exterior. Despite not having been seen uncamouflaged, our spy pictures confirm the new car has been heavily influenced by the Sway concept of the 2015 Geneva motor show and the Pulsar hatchback. European models will be built at Renault's Flins factory in France as part of the Renault-Nissan alliance.
Opel Ampera-e
The Chevrolet Bolt, albeit under Opel Ampera-e guise, will make its European debut at the Paris motor show. Details of the EV are sparse so far, but we do know that its acceleration rivals performance models in the Opel lineup, although its top speed is 93mph. The Bolt has a range of over 200 miles, so it's fair to expect the same from the Ampera-e.
Peugeot 3008
The new Peugeot 3008 has been transformed into an SUV in an attempt to take advantage of rapidly growing sales in that market. The 2017 model will feature Peugeot's latest i-Cockpit dash technology and gain new 1.2-litre and 1.6-litre petrol engines. Most UK buyers are expected to choose the 118bhp 1.6-litre diesel model, which emits 100g/km of CO2 and is claimed to return more than 70mpg.
Porsche Panamera and Panamera Sport Turismo
The second-generation Panamera will make its public debut at Paris. Aesthetically, the super saloon has been treated to some of the iconic styling cues of the 911, with tauter surfacing and a more curved roofline. However, this has not been to the detriment of practicality; headroom has actually increased, as has boot space.
The Panamera has also received a new range of engines including a new turbocharged 2.9-litre V6, 4.0-litre V8 diesel and twin-turbocharged 4.0-litre V8. When the car hits showrooms in early 2017, the initial line-up will comprise of three four-wheel-drive cars: the £88,700 Panamera 4S, £91,788 Panamera 4S Diesel and £113,075 Panamera Turbo.
Alongside the regular liftback model, the Panamera Sport Turismo will be revealed for the first time. The shooting brake model has been spotted testing across Europe, revealing its more practical rear design.
Renault Alaskan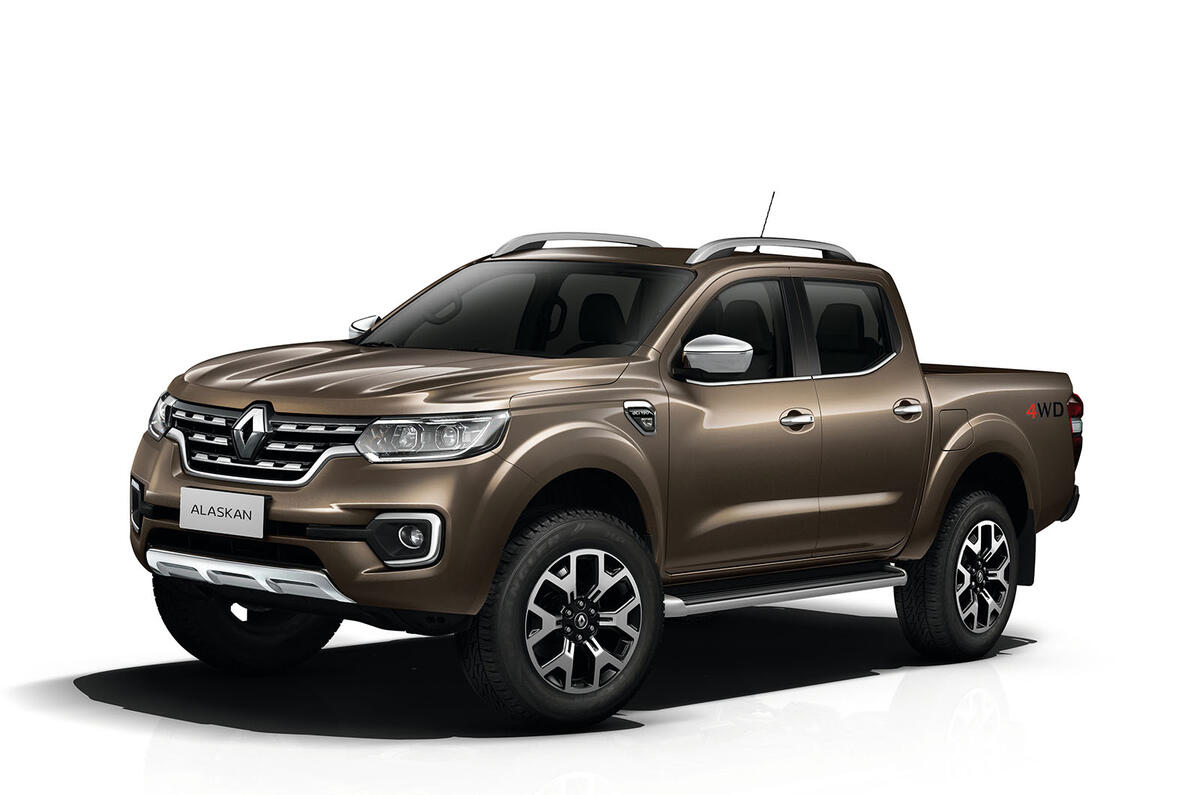 Based on Nissan's NP300 Navara, the Alaskan is Renault's first entry into the lightweight pick-up truck sector. With a ground clearance of 230mm, a towing capacity of 3.5 tonnes - a figure Renault claims is the best in the class – and a powerful 187bhp diesel four-cylinder engine, the Alaskan ought to to appeal to workers and private users alike. The truck is set to go on sale later this year for a price of £22,000.  
Skoda Kodiaq
Skoda's new seven-seat SUV could easily become one of the car maker's best-selling models. We've already driven the prototype and have a very good idea of what the car will look like uncamouflaged. It will have a choice of five engines and optional four-wheel-drive.
Ssangyong Rexton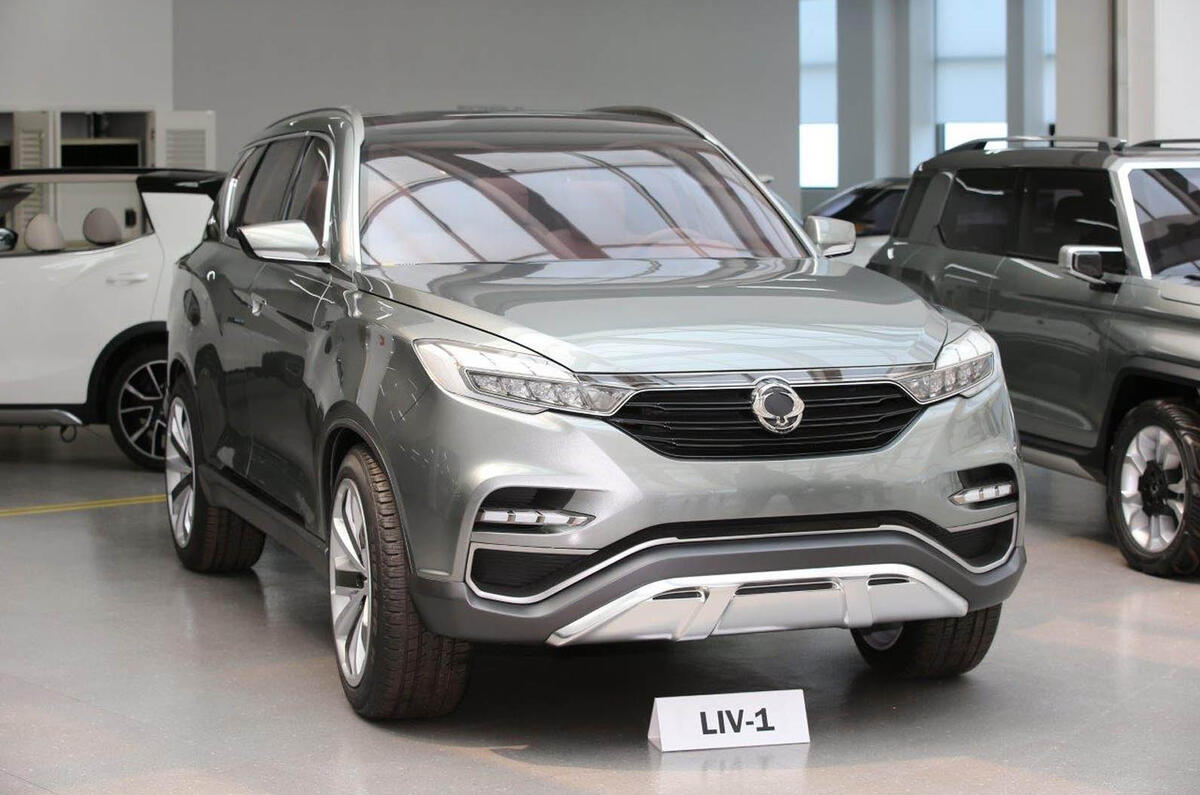 Ssangyong's new car offensive is set to continue at the Paris motor show with a pre-production model that will preview the brand's next-generation Rexton SUV. The new car will cost from less than £30,000 and will rival large SUVs across the market, including the Kia Sorento and Hyundai Santa Fe. Two engines are expected to feature: a 2.2-litre diesel and a 2.0-litre turbocharged petrol.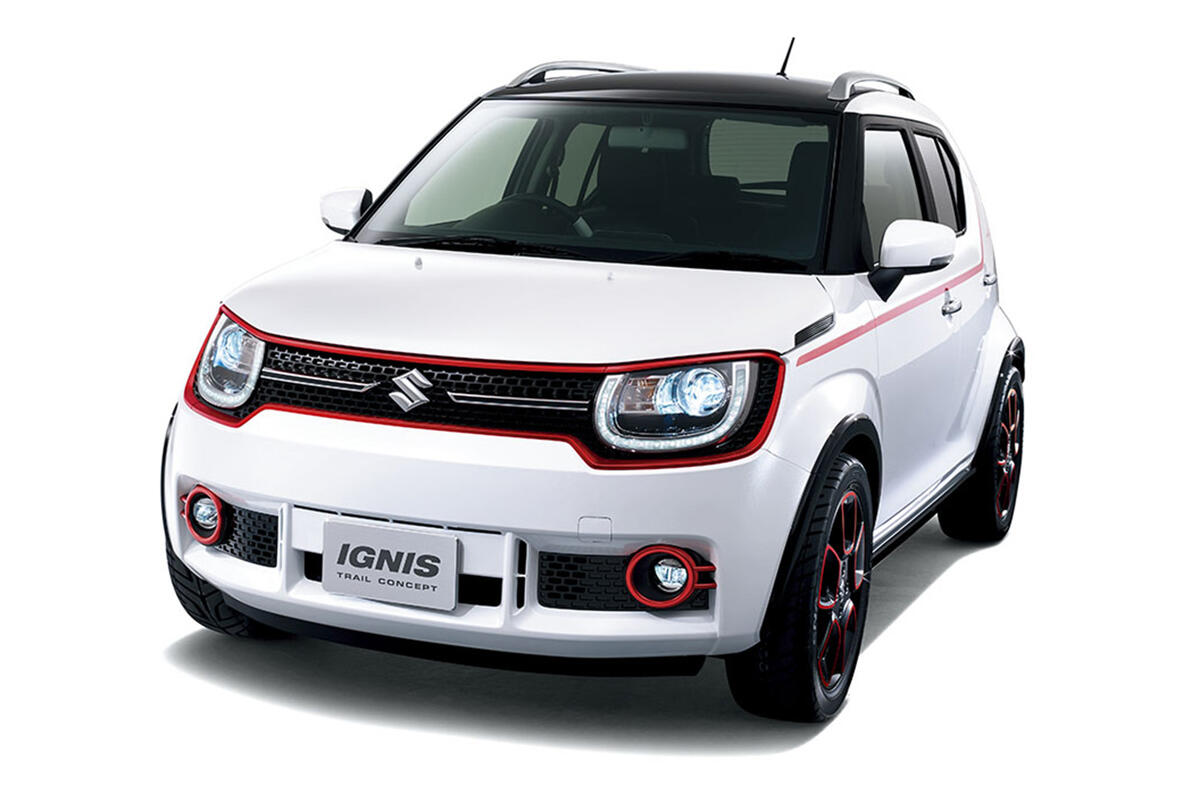 The Suzuki Ignis will return to the UK after a nine year hiatus. The small crossover will make its European debut at the Paris motor show, and then goes on sale in the UK in January 2017. The Ignis will also be available as a hybrid, with a system which Suzuki calls SHVS (Smart Hybrid Vehicle by Suzuki). 
Another Suzuki crossover, the SX4 S-Cross, will also make an appearance at Paris, to showcase its revised interior and exterior styling and announce the replacement of its 1.6-litre engine with 1.0-litre and 1.4-litre Boosterjet turbocharged engines. It'll go on sale in the UK in October.
Vauxhall Insignia
Vauxhall's next-gen Ford Mondeo rival looks set to get bigger but also drop weight compared to the outgoing car. The model's expansion will come thanks to a longer wheelbase that will help free up more space in the cabin. The future Insignia is not due to go on sale until next year, but sources say order books could open this year following a Paris 2016 reveal.
Volkswagen electric vehicle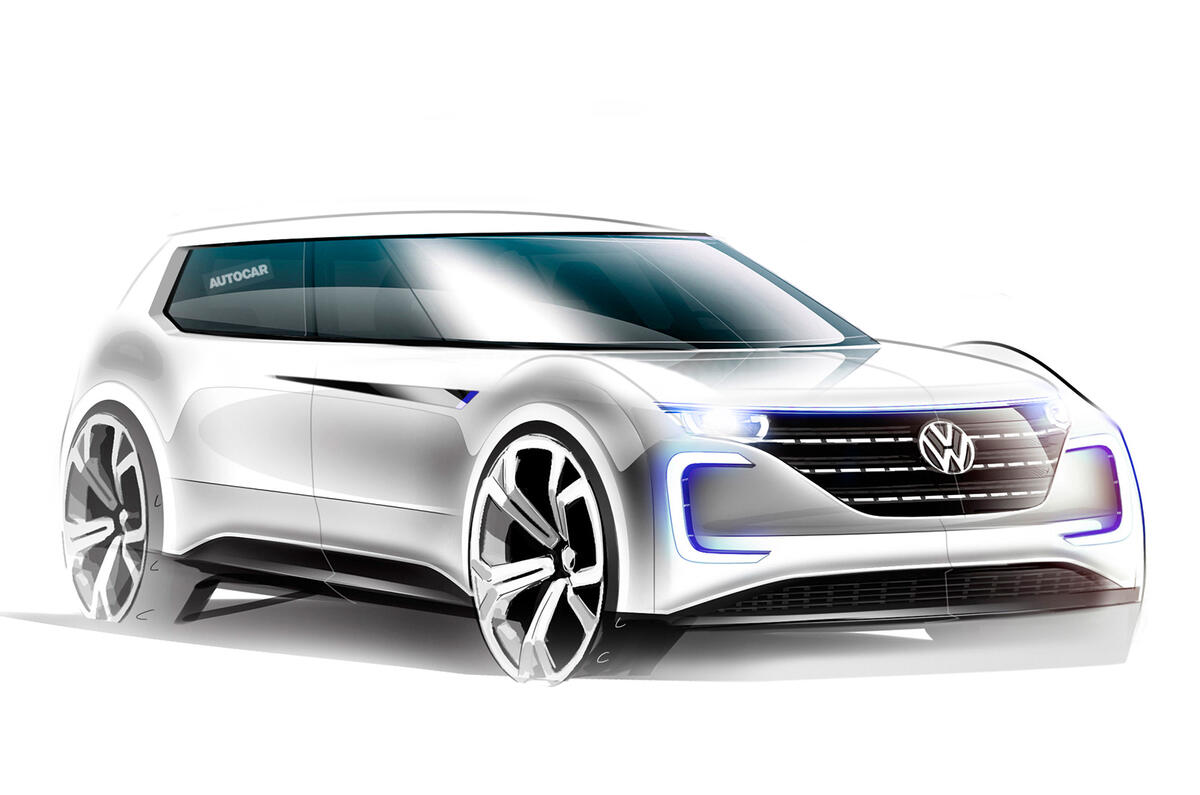 German magazine WirtschaftsWoche reported that VW boss Herbert Diess revealed a prototype Volkswagen EV, with the exterior proportions of a Golf but the interior space of a Passat will make its debut at the Paris motor show this year. It won't go on sale until at least 2019, though.
Volkswagen Tiguan LWB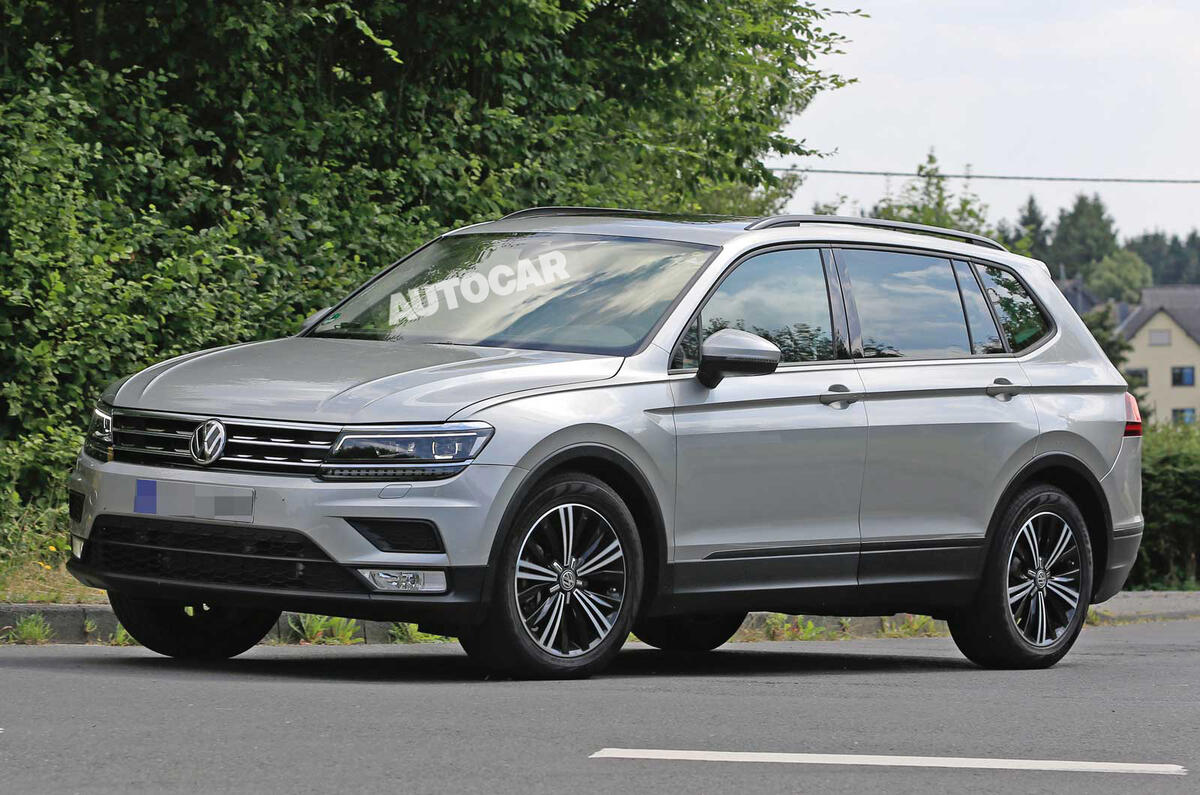 The long-wheelbase version of the Volkswagen Tiguan has been spotted testing recently and will get its full debut in Paris. It's expected to come to the UK and is 110mm longer than the standard version of the SUV.
The Chevrolet Bolt, GM's first all-electric vehicle since the EV1 of 1996, will be rebadged as the Opel Ampera-e for the European market
The Opel Ampera-e will make its debut at the Paris motor show next month.
Although the Ampera-e is a rebadged Chevrolet Bolt, the car won't be sold under Opel's UK sister brand Vauxhall, as a right-hand drive version of the car has already been ruled out.
Opel claims that the Ampera-e can sprint from 0-50kph (31mph) in 3.2sec, placing it in league with GM Europe's OPC (Opel) and VXR (Vauxhall) performance models. Unlike those performance models, however, the Ampera-e has a top speed of 93.2mph; 50mph down on the Corsa OPC.
Opel does laud the Ampera-e's overtaking ability, however, claiming that it accelerates from 50mph to 75mph in just 4.5sec with its 150kW (201bhp) electric motor, and 266lb ft of torque. An exact range hasn't been given, but Opel did say that the car "offers a significantly longer range than most other electric cars" – in Chevrolet Bolt form, a range of over 200 miles is possible.
The Ampera-e is now a small hatchback where its predecessor, the Ampera, was more akin to a family saloon in profile. Unlike the Ampera, it will not feature range extender technology, instead being a battery EV; the first GM has made since the ill-fated EV1 of the late 90s.
Opel couldn't provide any more details ahead of the Ampera-e's appearance in Paris next month, so it's still unclear how else the European model will differ from its American Chevrolet counterpart. The disguise which the car wears in a promotional Opel video suggests that exterior revisions may be made at the front and rear.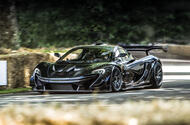 Creator of the road-legal McLaren P1 GTR hints at a production car lap record attempt when final set-up testing gets under way
The road-legal LM version of the McLaren P1 GTR is set to go for a Nürburgring lap record attempt during a stint of development testing planned for later this year.
Lanzante, the Hampshire-based firm responsible for creating the road-legal LM versions of McLaren's 986bhp track model, will run the car at the Nürburgring to finalise its set-up. Lanzante says a lap record isn't a priority, but if the conditions are right, an attempt is a possibility.
"We've seen what the road car is capable of there and we've got simulations of what our car can do," said company boss Dean Lanzante. "Kenny Bräck is doing all of the driving, so if an opportunity arose, we have the right man for the job."
McLaren declined to reveal the Nürburgring lap time of its standard P1, instead choosing only to confirm that it dipped below the seven-minute mark. But Lanzante's words suggest he's confident the P1 LM is capable of beating the 6min 57sec time of the current production lap record holder, the Porsche 918 Spyder.
Despite his confidence, Lanzante concedes that the P1 LM's chances could be hampered by time constraints and weather conditions.
"We don't have the finances or the time to do something like Porsche," he said in reference to the 918's testing programme. "If it rains, the track isn't fast enough, so we can't do a lap. And we don't want to do a Koenigsegg…"
Koenigsegg recently crashed a One:1 at the 'Ring ahead of its own record attempt and has to rebuild the car before it can run again. Lanzante says his company can't afford the same fate, instead ranking delivery of all five P1 LMs to their customers as a priority.
Each P1 LM could receive minor changes to its factory settings after delivery, including the fitment of 'evolution' parts or minor geometry adjustments.
"Whatever upgrades we develop in testing, we give to the customer," Lanzante said. "It's part of the package; they don't pay for that."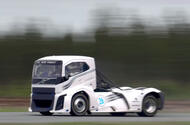 Volvo Trucks' Iron Knight has beaten two land-speed records from standing starts of 500 and 1000-metres
A Volvo truck producing more than 2300bhp has broken two separate world speed records: one over 500 metres and the other over 1000 metres.
The challenge was done at the Skellefteå Drive Center (a former airfield outside Skellefteå in Sweden) with Boije Ovebrink at the helm. A record average speed of 105mph and a time of 21.29sec was recorded across a distance of 1000 metres; this also beat the corresponding record for the 500-metre distance, at 82mph and 13.71sec.
The truck, called the Iron Knight, is powered by a mid-mounted, significantly modified, 2367bhp D13 engine with water-cooled intercooler and four turbochargers, producing 4425lb ft of torque.
Mated to an I-Shift Dual Clutch transmission, it maintains torque delivery during gear changes. Electronic devices were kept to a minimum to lower overall weight, while aerodynamics were a key focus adding large air intakes to the side skirts. Volvo Trucks' technicians also tweaked the software 'to permit the high performance'.
During the challenge, the 4.5-tonne truck reached a top speed of 171mph - the same as a Jaguar F-Type V6 S.
President and CEO of Volvo Trucks Claes Nilsson said: "This shows that our I-Shift Dual Clutch transmission has enormous potential and that it does not let you down under extreme conditions. The fact that the world record-breaker uses the very same gearbox that is found in our series-built FH trucks is something we're really proud of."
Volvo Trucks technician Olof Johansson said: "Specialists from several different Volvo Trucks departments worked closely together to develop a truck with unsurpassed performance. Apart from Volvo Trucks' powertrain, which is the heart and soul of the Iron Knight, we've hand-built the truck from the ground up. The fact that we succeeded in securing not just one record but two is absolutely amazing."
Driver Boije Ovebrink has more than 30 years' experience of both car and truck racing, with five previous speed records under his belt, and the title of European Truck Racing Champion of 1994. He said: "Volvo Trucks' Iron Knight can be summarised in one single word: perfection. It's beautiful to look at and is an unparalleled powerhouse when you floor the accelerator."
Volvo Trucks and Ovebrink are no strangers to breaking records. Back in 2007, the 1600bhp Wild Viking beat the world record for the standing-start 1000-metre distance, with an average speed of 98.7mph. More recently, Mean Green took on the 1000-metre flying-start category and set a new record with an average speed of 147mph, in 2012.
"This is the third record-breaking truck I've driven, and I can't think of a better follow-up to Wild Viking and Mean Green," Ovebrink added.
The speed record was monitored and approved by the International Motor Sports Association (IMSA).
Danni Bagnall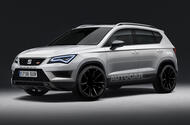 Seat Ateca Cupra as imagined by Autocar
Seat considers a hot version of its new SUV; expected power output close to 300bhp

A fast Seat Ateca Cupra is under consideration for launch in 2017 as the firm weighs up whether it can extend its hardcore sub-brand to its burgeoning SUV range.

The standard Ateca is on sale now and will be joined by a smaller SUV this time next year and potentially a seven-seat SUV around 2020. However, Seat's bosses are believed to be debating how to extend the reach of the Cupra brand.

The Ateca is expected to become the firm's best-selling model. With a mooted price of around £35,000, though, a Cupra version would become Seat's most expensive model.

"The fast SUV market is evolving quickly at the premium end, but in the mainstream, there is no real credible contender," said an insider. "That opens the opportunity for Seat to take leadership and to really differentiate itself from the opposition in the crowded SUV market. An Ateca Cupra could have a very significant halo effect for the rest of the brand."

The Ateca is thought to be the most likely of the three SUVs to be sold as a Cupra, because it will vie for sales in the most hotly contested section of the SUV market.

Sources suggest that as well as exaggerated styling, the car will be powered by the 286bhp 2.0-litre petrol engine used in the Leon Cupra. It is not clear if this engine will be tweaked to deliver different performance characteristics. In the fourwheel-drive Volkswagen Golf R, for instance, the same engine makes 296bhp. A 0-62mph time of around 6.5sec is expected for the Ateca Cupra.

Reports had suggested that the Ateca Cupra could appear as soon as this year's Paris motor show, but that is now said to be hanging in the balance. The show is so close to the first customer deliveries of the standard Ateca and bosses are said to be concerned that a Cupra could distract from the mainstream model.

In addition, demand is said to be outstripping supply for the Ateca around Europe. This indicates that there is no pressing need for a halo model to be launched. As a result, the Ateca Cupra is being mooted for an on-sale date in late 2017.



More than one million cars have been produced in the UK so far this year, according to the Society of Motor Manufacturers and Traders (SMMT)
UK car production remains strong after the Brexit vote, according to figures published by SMMT (Society of Motor Manufacturers and Traders).
The figures, released today, show that UK car manufacturing achieved its 12th consecutive month of growth in July, with year-to-date production growing by 12.3% to 1,023,723 units – the first time in 12 years that volumes have surpassed one million in the first seven months.
The report shows that the UK's automotive industry is still going strong, without any obvious knock-on effect from Brexit, as new models built in the UK continue to drive global demand.
The most popular models produced in the UK include the Nissan Qashqai, built at the brand's Sunderland plant, with a volume of 298,947. The Toyota Auris is the second most popular model built in the UK, with a volume of 147,907 (less than half that of the Qashqai). The Nissan Juke comes in third place, with a production volume of 119,065.
Demand in July was up both at home and abroad, with a 14.1% increase in output for the domestic market. Exports are up 6% to 101,184 units, with 77.8% of cars produced destined for overseas markets.
The automotive industry is a vital part of the UK economy, accounting for more than £71.6 billion in turnover. A total of 814,000 people are currently employed in the automotive industry across the UK, with 169,000 people employed directly in manufacturing. It accounts for 12.0% of total UK export of goods and invests £2.5 billion each year in automotive R&D, with more than 30 manufacturers building in excess of 70 vehicle models in the UK.
In 2015, UK automotive manufacturers produced 1,682,156 vehicles, with 1,587,677 of those being cars. Today's figures show that UK car production is on track for 2016 to beat last year's figures.
SMMT chief executive Mike Hawes said: "UK car production in 2016 is booming, with new British-built models in demand across the world. Manufacturers have invested billions to develop exciting new models and produce them competitively here in the UK.
"Future success will depend on continued new car demand and attracting the next wave of investment, so Britain must demonstrate it remains competitive and open for business."
However, director of strategy at Close Brothers Motor Finance, Chris Bosworth, thinks the boom may well be coming to an end. He said: "Today's figures for production in the car manufacturing industry continue to emulate the volumes we have seen over the last year, with production and output accelerating at unprecedented levels. However, as figures revealed earlier this week show, there are a number of factors that indicate this growth may be coming to the end.
"The steady flood of new cars that have entered the market over the last year has resulted in a glut of used vehicles beginning to emerge, with these two or three-year-old cars making consumers gravitate to well-priced 'nearly-new' stock. At the same time exchange rate movements make the UK a less attractive place to sell cars meaning that manufacturers are less inclined to subsidise finance on new vehicles.
"The outcome of Brexit is also beginning to affect foreign-based manufacturers, with announcements that many are reducing staffing hours as a result of the fall in the pound from Brexit. This gives UK exporters a boost. However, the profits of these firms are likely to fall unless they increase prices of new vehicles, which will again reduce demand-side pressures on UK car manufacturers."
Danni Bagnall
Long-rumoured 100kWh battery pack will be added to Tesla Model S and Model X ranges; Model S P100D costs from £114,200
The Tesla Model S 100D and Model X 100D have been confirmed for production, with both cars getting extended battery ranges thanks to new 100kWh battery packs.
Elon Musk confirmed the arrival of the new 100kWh batteries to Autocar during a conference call.
The new Model S P100D will be capable of reaching 60mph in 2.5sec, making it 0.7sec faster than a McLaren F1. Now that the Porsche 918 and LaFerrari are sold out, it's officially the quickest car currently on sale.
The upgraded Model X P100D will hit the mark in 2.9sec. Both cars are four-wheel-drive.
Customers in the US waiting for P90Ds with Ludicrous Mode can upgrade their order to P100D spec for $10,000 (£7578). Existing P90D owners can get their cars to P100D spec for $20,000 (£15,156) to cover costs of old battery recycling.
UK prices announced
Prices were also revealed for the flagship Tesla models; the Model S P100D will cost from £114,200; more than double the entry-level Model S 60's £53,400 starting price. A 'Ludicrous Speed' upgrade and Tesla's Smart Air Suspension are included in this. The first Model S P100D deliveries are estimated for December this year. 
The Model X P100D is priced from £117,200, which puts the P100D £53,100 (just shy of the price of the Model S 60) above the entry-level Model X 60D. Deliveries of the top-of-the-range Model X will start early next year.
Monthly PCP rates for the Model S P100D and Model X P100D are around £1060 and £1089 respectively, according to Tesla. 
Musk said that the drivetrains for both cars will remain the same, with only the larger capacity batteries being new. He also said Supercharger rates would be unaffected, although charge times might increase due to the larger capacity.
The Model S's range increases to 315 miles under EPA tests and 381 under NEDC tests, giving it the largest range for any electric production car. 
The Model X P100D will have a range of 289 miles according to EPA tests. The NEDC figure is 336 miles.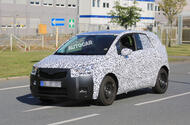 Replacement for the current Meriva gets conventional doors as Vauxhall tries to turn it into a crossover
These are the latest spy pictures of the replacement for the Vauxhall Meriva - and they show that the new car will move away from its pure MPV heritage and get conventional doors instead of the rear-hinged back doors of the existing model.
The new model - which is likely to drop the Meriva name - is expected to be revealed towards the end of this year ahead of first deliveries taking place in early 2017. It's the first car to come from Vauxhall's partnership with PSA Peugeot Citroën, announced in 2012, and will result in new models for both French manufacturers in the near future.
The existing Meriva promised greater ease of access from its rear-hinged back doors, but the continued presence of a B-pillar meant that the gains were modest - and the expensive, complex construction appears to have been abandoned for the next generation. Our spy photographer managed to capture an image with the rear door open - and it has a more conventional front-hinged design.
Sales of traditional MPVs continue to fall across Europe and Vauxhall appears to have taken the strategic decision to morph its entry-level MPV into a fresh new crossover. A similar move was taken by Renault with the revitalised Scenic taking on a more SUV-like shape rather than keeping its MPV proportions. Such a move will allow Renault to capitalise on the growing demand for small SUVs and crossovers in Europe.
The new Meriva is likely to benefit from shared engines with the Corsa and Astra. Although Vauxhall is yet to confirm it, sources say the brand could use PSA engines to power the Meriva as well as its own units.
Vauxhall is likely to raise significantly the perceived quality of the cabin, with improvements to fit and finish, as it has in the new Corsa and Astra. The IntelliLink infotainment system is expected to be transferred from the Corsa and Astra and is likely to be standard on all but entry-level models. It features a 7.0in colour touchscreen located on the centre console between the driver and front passenger.
The Meriva won't be the only new entrant into this growing market for long, as Ford grows its lineup in similar territories. Ford and Vauxhall will then take the fight for sales to Dacia, Fiat and Nissan, all of which are already established in the small crossover sector with the Duster, 500X and Juke respectively.
Matthew Griffiths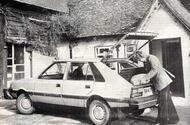 How did the Polish state-funded Polonez fare against rivals like the Chrysler Sunbeam, Ford Escort and Morris Marina? All is revealed in this 1979 Autocar road test
If you were to ask a petrolhead which defunct car manufacturer they missed most sorely, their list would probably include the likes of Saab, Rover, Triumph, Lancia, or Fabryka Samochodów Osobowych.
Well, maybe not that last one. Communist Poland's FSO made some well-known family cars back in the 1970s, but it wasn't quality, drive, or looks they were known for.
FSO started producing the Polski Fiat 125P in 1968, which were Fiat 125s with running gear from the older Fiat 1500s underneath. Ten years later, it got hold of the mechanics for the 125 and put its own body on top, giving us the Polonez 1500.
On 17 March 1979, Autocar gave it the famed Autotest to see how it fared against its illustrious rivals: the Chrysler Sunbeam, Ford Escort, Lada 1600, Morris Marina and Skoda 120L Estelle.
"It is not political propaganda to point out that Russian-influenced states are not good at making cars (so far at any rate)," Autocar began.
"Interestingly and surprisingly, the understandable spark of Polish engineering pride seems to have been allowed to smoulder – Poles have a name for stubbornness – into work on FSO's own, relatively, up-to-date hatchback body for the 125P, announced last year, and now on sale at of course the bargain price of £2,999."
Performance form the 76bhp engine, we lamented, was: "Slower than the 125P, especially in acceleration.
"The new car managed a marginally quicker start but thereafter fell behind. It achieved 30mph in 4.2sec, and 80 in 39.1sec.
"It is a sadly noisy car. On starting up, you cannot help feeling that the starter motor is more inside the passenger compartment than under the bonnet.
"The gearbox leaves something to be desired: it has a change that is not up to modern standards, especially for a conventional box."
Economy was described by Autocar as: "not much". "A steady speed figure of only 33.7mpg at 30mph compares poorly with the competition," we said, "which never does less than something over 40mpg."
Road behaviour, meanwhile, was "coarse": "The car does not encourage enterprising cornering with its high build and the relatively high seating: there is a slightly topply feeling to it, and it rolls fairly easily.
Ride is mediocre, but not noticeably worse than most of the car's equally backward contemporaries. There is road noise, to an average degree, but the engine dominates all other noises."
While Autocar commended FSO's efforts, the interior fared no better.
"The first thing one cannot help noticing on getting into the Polonez is its smell," we suspiciously said, "All cars smell, but this one smells particularly pungently; we couldn't identify it, but suspect a mixture of rubber and plastic.
"The seats look good, but some testers found them uncomfortable."
Meanwhile, the front view proved more dangerous than annoying: "Front pillars are both thick and raked so that they obstruct more than one would like; in the wet, combined with the areas uncleared by the wiper blade, one must be careful to look for the pedestrian who may be hidden."
For a family car, it was disappointing in terms of space, too. "Room in the back is a sad disappointment, with inadequate knee room and not enough head room." 
Sympathetically, Autocar's tester said: "The disappointments on the Polonez are sad, because its makers have obviously tried hard in many ways, so that there are some good ideas. The very practical and heavy bumpers are one – clumsy maybe to look at but very good protection."
Compared with rivals, the Polonez crashed and burned in Autocar's opinion. "Of our selection of suitable cars tested, the British cars (by which we here include the Ford) are a notably better proposition, even though the small-engined Escort on paper barely keeps up with the Pole. The point to stress is that all three do what the Polonez does both to a near-equal or greater extent in performance with vastly greater refinement and efficiency. Sadly, there is really no comparison; they are 20 years ahead." Even the much-derided Lada was deemed better.
We concluded by describing the FSO as "a very cheap, dynamically inadequate vehicle". 
Despite beating the risible Skoda, it failed to beat its nearest contemporary, the Lada 1600ES. "You pays the same money," Autocar mused, "and you takes your choice. If you can excuse the faults they share, then the Lada is slightly the better of the two." The Russian's price of £2,999 included a very swanky cassette radio, too. What more could you want?
Click here to read last week's Throwback Thursday article on a Countach-beating Ford Sierra.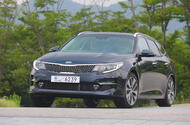 New Kia estate looks the part, has good space and handles tidily, but its engine's flexibility and refinement let it down Kia's belated acknowledgement that the Optima saloon really doesn't appeal very strongly to Europeans. Although it will be built in Korea, the new Optima Sportswagon – that's Kia-speak for estate – has been designed specifically for Europe and won't be sold in any other territories. The company reckons it will make up more than two-thirds of Optima sales in the UK next year. By the utilitarian standards of D-segment estates, the Sportswagon is a handsome beast, sticking closely to the styling of the Sportspace concept that floated the idea of a bigger-booted Optima at last year's Geneva motor show. Despite that, it's not one of those cramped lifestyle estates, with 552 litres of luggage space with the rear seats in place and an impressive 1686 litres with them folded, meaning it's more commodious than a Mondeo wagon.Some markets will have the option of a 2.0-litre petrol engine, but the only motor to be offered in the UK will be Kia's familiar 1.7-litre CRDi diesel, producing 139bhp. The basic 2 trim level combines this with a six-speed manual gearbox, with Kia's seven-speed dual-clutch automatic transmission being offered as an option on the mid-ranking 3 and coming as standard on the range-topping GT-Line S. Prices start at £22,295 for the 2 and rise to a steep £30,595 for the GT-Line S.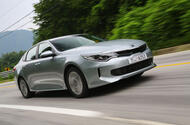 Plug-in hybrid Optima is a practical, tax-efficient PHEV that undercuts rivals and fulfils its main remit well, but keen drivers need not apply Kia's first plug-in hybrid, complete with the credibility-stretching fuel economy and emissions figures we've come to expect from cars of this type. The Optima PHEV combines the efforts of a normally aspirated 2.0-litre petrol engine and a 50kW electric motor to deliver a peak system output of 202bhp.There will be more interest among company car drivers in the Optima's price and CO2 figure. At £31,495 after the UK government's £2500 plug-in incentive, it undercuts both the Mitsubishi Outlander PHEV and Volkswagen Passat GTE, the VW by nearly £5000. The 9.8kW/h lithium ion polymer battery, which is located underneath the rear of the car, is powerful enough to deliver a claimed 33 miles of electric-only range, and because the official EUDC consumption test allows plug-ins to start with a full battery and finish with a depleted one, the Optima scores a 176.6mpg rating and 37g/km of CO2.Getting anywhere close to those figures in the real world will mean lots of short journeys between charging stations, of course, and a little patience. Kia says the battery pack can be replenished from flat in three hours by a 240V domestic supply.Although it is Kia's first plug-in, the Optima PHEV is mechanically pretty much identical to the Hyundai Sonata PHEV already on sale in some markets. Like its sister, it uses a six-speed automatic gearbox rather than a CVT, with the electric motor effectively replacing the torque converter at low speeds. Thereafter it can either supplement the petrol engine or, in EV mode, power the car by itself at up to 75mph.Other changes from a standard Optima are limited. The most obvious is the PHEV's active radiator grille, which closes when not needed to reduce air resistance. There's also a subtle blue tint to the headlights and chrome trim. Equipment is generous and includes a powered driver's seat, wireless charging pad, 8.0in touchscreen and 10-speaker Harman Kardon sound system.Although it is the most powerful Optima until the forthcoming GT variant arrives, the PHEV's performance figures are barely better than those of the 139bhp CRDi model. For an explanation, look no further than the plug-in's 1780kg kerb weight, 200kg more than its diesel sister.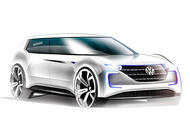 Volkswagen looks to "make a statement" with a new electric model which will be capable of travelling more than 300 miles on a single, 15-minute charge
Volkswagen's first pure-electric model will be revealed at the Paris motor show next month, VW chairman Herbert Diess has revealed.
Speaking to German magazine WirtschaftWoche (Industry and Economy Week), Diess said the car will have the exterior dimensions of a Golf but the same interior space as a Passat. Following the car's debut as a prototype at the Paris motor show, it should be launched officially in late 2018 or early 2019. 
A Volkswagen spokesman couldn't further comment and is waiting on official confirmation of the model's presence at the show. No further details of the car have been revealed by Diess. 
VW Group CEO Matthias Müller has confirmed that Volkswagen's leading engineers have been challenged to create an electric car that can be as iconic as the Golf and offer a 500km (310-mile) range while having a charge time of 15 minutes and costing less than a conventionally engined car.
Müller first revealed the plan on the eve of the Geneva motor show, but despite reports suggesting the car could be launched by 2019, he only confirmed a 2025 target. "Nobody can say when it will be a reality, but we are working on it," said Müller. Asked whether it would be enough to take leadership in electric cars, he said: "We have to do our homework. I will not comment on rivals but after that homework we will see who is first, second and third in the race to build the best.'
The secret plan, uncovered by Autocar earlier this year, has been hatched by VW brand boss Herbert Diess as a crucial pillar in the firm's attempts to rebuild its reputation in the wake of the emissions scandal and is described as a watershed project similar in depth to the multi-billion-pound engineering undertaking that spawned the i3 at BMW, his former employer.
Diess has told Volkswagen's engineering bosses to create "the Volkswagen for the digital age", and the top engineering talent at the firm's Braunschweig R&D centre is already working on the new car.
Diess has challenged his team to set new benchmarks for electric performance as well as developing cutting-edge connectivity and infotainment systems and style the car so it stands out as a statement of VW's technical capabilities.
The hand-picked team of engineers is currently defining the packaging of the new zero-emissions model, which is understood to be around 4400mm in length. That compares with the Golf's 4255mm and suggests that it will fight for sales in the same segment while offering a unique powertrain, interior environment and look.
"It will make a huge statement," a senior engineer with knowledge of VW's research and development plans revealed. "It's planned to use cutting-edge technology but at a price that makes it attainable for the average motorist."
Autocar has been told the dedicated electric car will be the first to use the Volkswagen Group's new MEB architecture, which has been developed specifically for electric cars.
The platform was showcased on the Budd-e MPV concept at the Consumer Electronics Show in Las Vegas earlier this year, with VW claiming the architecture "heralds a fundamental change in electric cars, and thus for the car in general, because the MEB throws all fossil fuel ballast of the present overboard, having been designed specifically for electric cars".
As a result, Volkswagen says the body design, interior design, interior packaging and drive characteristics of electrically powered cars will change dramatically. 
Changes compared with current car design are said to focus on the opportunity to have a far more spacious interior in a car with a much smaller footprint, greater agility and greater connectivity opportunities. In addition, Volkswagen has targeted a significant growth in electric range through the use of compact electric motors and high-performance batteries.
Plans for the all-electric model were confirmed by Matthias Müller, who added hat the vehicle would be cheaper than equivalent models with combustion engines.
"This is the future - nobody can say when it is a reality but we are working on it," he said.
To date, with the exception of the ultra-high-tech XL1, Volkswagen has concentrated its electric car developments on existing models such as the Up and Golf. Prior to the emissions scandal, it had been taking a cautious approach to electric car sales.
While Volkswagen is banking on a range of up to 300km (186 miles) for the next-generation e-Golf due in 2018, the engineering parameters for the new electric call for the 310-mile-plus range range - the same distance claimed by Porsche for the production version of its Mission-E saloon.  
Despite the apparent parallels between the Budd-e concept and the stand-alone electric car, a key source at Volkswagen's R&D centre said they were being developed separately, albeit off the same MEB platform.
Müller has previously confirmed that there will be 20 electric or plug-in hybrid vehicles in the VW Group's range by 2020.
"We are using the current crisis to fundamentally realign the group," he said. "I feel we now have the chance to build a new and better Volkswagen."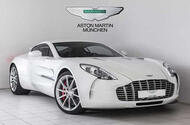 Aston Martin Munich has a 1140-mile-old One-77 in stock; value has nearly doubled in five years
A low-mileage Aston Martin One-77 is on sale in Munich for £2.5 million – close to double the model's original list price.
The five-year-old car has just 1140 miles on the clock and is one of only three One-77s currently known to be on sale. It is car number 67 of 77, and one of just eight left-hand-drive examples.
This rarity has helped to accelerate the value of the white metallic example, according to Paul Spires, head of Aston Martin Works.
"Left-hand-drive cars are rarer so command a bigger premium," said Spires. "But the One-77 is so rare and collectable that I can't see it [the growth in values] stopping any time soon."
Aston Martin Works recently sold two other One-77s at "similar prices", confirming that the low-mileage Munich car's asking price is not unusual. Spires believes the One-77 is becoming increasingly desirable and cites the fact that owners rarely want to sell their cars as a factor in the rocketing asking prices.
"You've got to remember that the owners of these cars don't need the money," he said. "So to entice them to sell, you have to offer a really good premium. If they sell their One-77, what will they replace it with that will appreciate as quickly?"
Spires is so confident in the appreciation of One-77 values that he believes the model could follow the trend set by the Aston Martin DB4 Zagato, which is worth around £10 million. "The sky is the limit," he concluded.
However, others are not so optimistic. Paul Michaels, chairman of Hexagon Classics, thinks the One-77 is still some way off the most valuable supercars.
"Low-volume cars like the One-77 end up with high price tags in the used market because demand almost certainly outstrips supply," said Michaels. "I've recently heard of One-77 prices between £1.3m and £2m and my feeling is that somewhere towards the lower end of this is more accurate. Certainly rare and certainly desirable, but not quite into limited-run Ferrari territory just yet."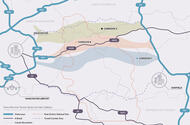 Five locations have been announced as potential routes for a Trans-Pennine road tunnel to be built after 2020
The route for the Manchester to Sheffield tunnel has been narrowed down to five locations before work gets underway after 2020.
The tunnel, which will link Manchester and Sheffield upon completion, will be the largest road project the UK has known in half a century. It will stretch from the M60 east of Manchester to the M1 just north of Sheffield.
Journeys between the two cities will be around half an hour shorter than the existing route once the tunnel has been completed.
All of the options run under the Peak District National Park, which, the Department for Transport says, will benefit from reduced traffic. The DfT also says the road will help develop the 'Northern Powerhouse' by linking the two cities directly.
Even once the final location has been decided, work won't get underway until after 2020. This is when the government's current Road Investment Strategy ends and the next phase of road improvements begins.
Although the cost implications of the tunnel haven't yet been calculated – the final stage of the study covers estimated costs - the current raft of road improvements is funded by £15.2 billion of tax-payers' money. It's not yet known when work will start, or finish, on the project. 
The tunnel also shares a road improvement phase with five other large projects but is arguably the most ambitious of its group, which includes the Oxford to Cambridge expressway and M25 southwest quadrant.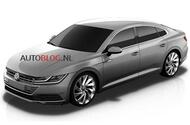 2017 Volkswagen CC leaked images
Next-gen four-door Volkswagen CC takes inspiration from 2015's hybrid saloon concept; leaked pics show design details for first time

The 2017 Volkswagen CC has reportedly been leaked onto Autoblog just days after a test mule was spotted testing for the first time.

If they are indeed genuine, the leaked pics confirm that the 2017 model will get a more striking design inspired by the Sport Coupe GTE concept.

The concept's angular headlights and abrupt nose will feature, along with a more continuous rear roofline. Recent spy photographs suggest the leaked images are real, although Volkswagen is yet to confirm their legitimacy at this stage.
The most recently spotted mule looked to be wearing wheels of about 18in in diameter, suggesting it is of a higher-spec model. An earlier mule, shown further into our gallery, appeared to be for an entry-level model as it wore wheels of about 17in in diameter.
The four-door saloon's new appearance will help differentiate it from the cheaper Passat, with which it shares many parts, while also giving the new model a more luxurious image. In certain markets, such as the US, the CC represents the car maker's flagship saloon.
Sources have told Autocar that the new saloon might even ditch the CC name of its predecessor and adopt something more striking, in order to reinvent the model and boost potential sales.
As is the case with the bulk of Volkswagen's line-up, the next-gen CC is likely to be powered by the same range of turbocharged four-cylinder petrol and diesel engines used by the Passat.
The Passat GTE's four-cylinder hybrid drivetrain could also be included. The Sport Coupé GTE concept featured a 3.0-litre V6 and electric motor set-up, suggesting a more potent hybrid drivetrain could also be on the cards.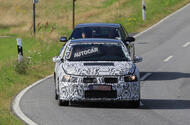 Next-gen hatch will go up against 2017 Ford Fiesta and be available as a five-door model; hot GTI model will produce more power
The Volkswagen Polo will be larger and lighter than the current car, with a single five-door body style.
The new MQB A0 chassis layout will be shared with the smallest cars of the Volkswagen Group, the next Audi A1, Seat Ibiza and Skoda Fabia. As shown by the latest Polo spy pictures, the wheelbase will be longer, allowing for a longer roofline to increase cabin space.
Unlike the current Polo's underpinning's, the MQB A0 platform won't be available in three-door guise. Using a single body style will help Volkswagen counter the additional cost of extra in-car technology set to be included with the next-gen Polo.
These will include optional features such as the latest VW touchscreen infotainment with Apple Carplay and Android Auto connectivity, driver assist functions such as cruise control and a reversing camera.
The new, more focused underpinnings will also be lighter than the current Polo's, helping to boost efficiency across the range.
The next Polo will be available with small-capacity turbocharged engines, including an entry-level naturally aspirated three-cylinder petrol unit with around 75bhp. Turbocharged versions of the same engine will sit above this, with up to 115bhp on offer.
The future Polo will also ditch its 1.4 and 1.6-litre petrol units for a 1.5-litre one with up to 160bhp on offer. The diesel line-up will likely be made up of turbocharged four-cylinder units offering 90-130bhp.
More power for the Polo GTI
The Polo line-up will be headed by a new and more powerful Volkswagen Polo GTI model. The future hot hatch is likely to use an evolved version of the current car's 1.8-litre TSI engine, but output is expected to rise beyond that car's 189bhp and 236lb ft of torque. The power boost should help the Polo GTI keep up with rivals such as Renault's recently updated Clio RS and the next-gen Ford Fiesta ST.
Sources say the next Polo GTI could inherit more standard performance parts, bringing it closer into line with its sharper sibling, the Ibiza Cupra, which currently comes with adjustable dampers as standard.
The GTI is also expected to retain an XDS electronic locking differential system, which is shared with the Cupra and uses the brakes to tighten the car's line through corners.
Like the today's model, the next-gen GTI is also likely to retain both its manual and automatic gearbox options. The Ibiza Cupra dropped its automatic option in the UK, but sales of automatic Polos have been stronger.
Spy pictures of the GTI test mule (shown above) suggest the model has been given the same restrained styling as the current car, with only large-diameter wheels and a twin-exit exhaust system being clear signifiers of the car's performance potential.
This design direction is unsurprising because the Ibiza Cupra has typically been the car from this Volkswagen Group family to flaunt the sportiest design. The Polo GTI has tended to mimic its larger sibling, the Golf GTI, with a more mature appearance.
The Polo's smaller sibling, the Volkswagen Up, will also spawn a GTI model.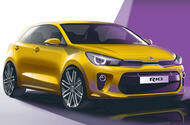 Kia has revealed the styling of the new Rio in design renderings, showing a new, sportier look and five-door only setup
The new Kia Rio has been revealed in design renderings released by Kia, and is expected to be a five-door only model upon launch.
Kia's answer to the Ford Fiesta supermini gets Kia's latest family face, with an updated version of its signature 'Tiger nose' grille, along with deep front air intakes and upswept, angular headlights.
At the rear, angular tail-light clusters house intricate LED designs and sporting touches, including a subtle, black spoiler, also feature. It's unlikely, however, that the large alloys pictured will be carried over to the production model, which will be shown at the Paris motor show next month.
Despite the rakish roofline and Audi-like thick C-pillar, the Rio pictured is a five-door model, although the door handles have not been included in one of the sketches. The Rio is very likely to only be offered in five-door format, as sales lean heavily towards the five-door body style, instead of three-doors - 88% of Rios sold were five-door cars between July 2015 and July 2016. 
The upcoming new Picanto has also only ever been photographed in five-door format, suggesting that the industry trend for dropping small three-door cars may make the three-door versions of the Picanto and Rio its next victims. 
Inside, the dashboard is uncluttered, with sweeping lines and a mix of pale and dark materials. Additionally, metallic trim adorns the centre console and highlights other interior pieces.
Outside details are mirrored on the inside; the air vents follow the same angular design as that of the tail-lights, as do sculpted dashboard panels. A large, central touchscreen dominates the dash, although the sketch reveals little in the way of detail.
Engines for the new model are yet to be announced, but updated versions of the 1.25 and 1.4 petrol engines, as well as the 1.1-litre diesel engine are likely to be used. New to the range will be a 1.0-litre turbocharged three-cylinder engine, as seen in the Ceed. The engine is also likely to make it into the Picanto.
Specs will almost certainly follow the 1, 2, 3 and 4 pattern currently used by Kia across its lineup, with the possibility of a high-spec, sportily styled GT Line trim level on top of these. 
The Rio GT, Kia's answer to the Ford Fiesta ST, will also appear in the Rio lineup some way down the line. A 1.4-litre turbocharged petrol engine, revealed by Kia last year, is tipped to power the hot hatch. 
Read more about Kia's raft of hot upcoming models here
The text accompanying the images also gives little away, aside from saying the front overhang and wheelbase will be longer than those of its predecessor. What we do know, is that the price is very likely to increase over the current-generation five-door Rio's £10,945 price tag; a starting price nearer £11,500 is expected.
Production will start towards the end of the year for European markets.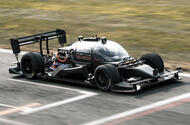 The DevBot prototype has been created to develop autonomous technology for future driverless electric race cars
Roborace has unveiled a prototype electric autonomous racing car, called the DevBot, which has been created to develop software for autonomous racing cars.
The DevBot has the same drivetrain, sensors, systems and communication technology that will be used in the Robocar, which will be revealed later this year ahead of the inaugural Roborace motorsport season.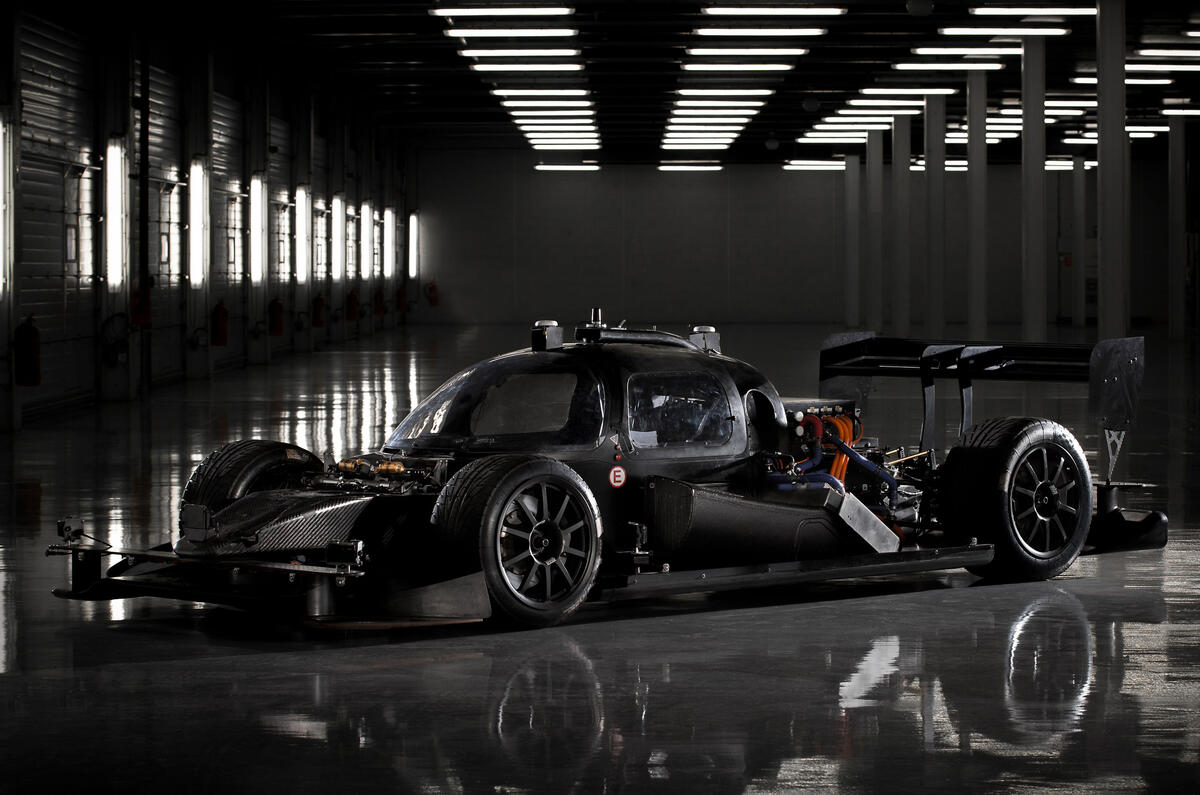 Roborace is a motorsport championship for autonomous electric vehicles. Races will be held prior to Formula E ePrixs, on the same circuits, during the 2016/17 Formula E championship. The self-driving cars will be racing on the city tracks and at exhibitions to showcase the autonomous technology.
Roborace has been testing the DevBot at airfields and racetracks, and the car recently drove itself around Silverstone. The only difference between DevBot and the Robocar is that it has a cabin to allow a human to drive it to monitor the software in real-time and experience the hardware.
The teams taking part in Roborace will each be given time to use the car over the next six months.
The DevBot has been in development for nine months and will be shown for the first time during the Formula E open practice sessions at Donington today.
The Bentley Bentayga battles it out with the Range Rover SVAutobiography, but which will win?
There was a time when a 4x4 was basic. Not any more. The Bentley Bentayga and Range Rover SVAutobiography cost at least £150,000 apiece - more than most luxury cars. The expensive SUV has become big news.
So what separates the Range Rover SVAutobiography from the Bentley Bentayga? The Range Rover has been blinged from its original point and given a 5.0-litre supercharged V8 to reach this price level. The Bentley Bentayga, powered by a 6.0-litre W12, has been designed from the outset as a pure luxury car.
Which is better to sit in and drive, and which is the better car to give the President of the United States a lift in?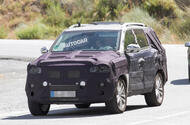 Due to be previewed in Paris, the next-gen Ssangyong Rexton will be launched in Geneva
The 2017 Ssangyong Rexton has been spotted testing in southern Europe ahead of its first reveal at the Paris motor show next month.
The large SUV will first be shown in pre-production guise, before its maker launches the finished production model at the Geneva motor show in March 2017.
The latest spy pictures confirm that the Rexton will retain a boxy shape and conventional SUV profile. Despite being covered in heavy cladding, it's likely the car's light designs will be influenced by the 2014 Liv-1 concept (shown in the gallery).
Inside, the four-wheel drive will get a new dash layout, likely taking influence from that of the new Tivoli and featuring Ssangyong's latest infotainment system.
Under the bonnet at launch will be a turbocharged 2.2-litre diesel engine; a turbocharged 2.0-litre petrol is likely to be offered later on.
The four-wheel-drive model will come with driver assist features, such as lane departure warning and autonomous braking.
Ssangyong's Range Rover-sized SUV will rival the Hyundai Sante Fe when it lands in spring next year with a starting price below £30,000.
The new SUV will spawn a pick-up version in 2018 to rival the Ford Ranger and Toyota Hilux. Available in two different wheelbases and with a choice of two load bay lengths, the model will be powered by the same powertrains as the new Rexton.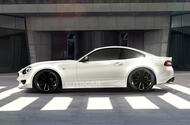 Fiat 124 Coupé as imagined by Autocar
Abarth-tuned 178bhp engine and extra performance kit are in the mix as Fiat readies a fixed-head version of the 124 Spider

A Fiat 124 Coupé is understood to be under development and could be revealed as soon as next year.

The fixed-head car would likely be a higher-performance spin-off from the Fiat 124 Spider, as the firm looks to capitalise on the sales and marketing success of that car in bringing in new customers to the brand and emphasising Fiat's wider sporty credentials.

However, it would not make use of the retractable hard-top used by its sister car, the Mazda MX-5 RF, and would instead be designed as a coupé. The decision to separate it from the MX-5 is believed to have been made in order to create greater space between the two models in the minds of potential buyers and to allow Fiat to push its performance credentials to a greater extent.

A hint as to how the Fiat 124 Coupé could look was given by the Fiat Abarth 124 Rally concept unveiled at this year's Geneva show, although some sources are suggesting that the rear of the car could be heavily restyled, changing the lines down to the boot. One Italian source has suggested the boot could be accessed through a bootlid with an integrated rear window in the style of the BMW Z3 Coupé. However, this has been disputed by other insiders, who suggest that such a solution would be too expensive to re-engineer and the standard boot opening will remain.

The powertrain is also said to be undecided, with some markets believed to be happy to take the 138bhp 1.4-litre unit that powers the sole Spider offering in the UK, while others are pushing company bosses in Turin to adopt either the US-market's 158bhp version of the engine or to focus solely on the Abarth Spider's 178bhp variant. With a fixed-head format being selected to enhance the car's sporty credentials, the combination of the Abarth's engine and performance kit, including a limited-slip differential, makes a compelling case for its adoption.

Pricing will hinge largely on which powertrain is selected, but if the range begins with the 138bhp 1.4, it is expected to be around 10% more than the soft-top, suggesting a starting price of £25,000.

Fiat has a long history of launching hard-roofed spinoffs of successful convertibles, such as the Fiat Dino, Fiat 850 and the original 124. However, the work was often done by coachbuilders as opposed to the factory. This time, despite the low sales potential, the halo value of a focused sports coupé to Fiat is believed to have persuaded the factory to undertake the project, with production of the reworked body being undertaken at Mazda's Hiroshima plant.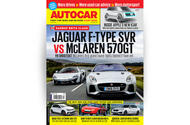 Jaguar F-Type SVR vs McLaren 570GT; Apple's new iCar; Mazda MX-5 used buying guide
The Jaguar F-Type SVR and McLaren 570GT fight it out in this week's magazine as we decide which is the greatest British-built Grand Tourer.
We've also got a preview of the next BMW 3 Series and 5 Series, and news of Nissan's plans to release an electric sports car by 2020.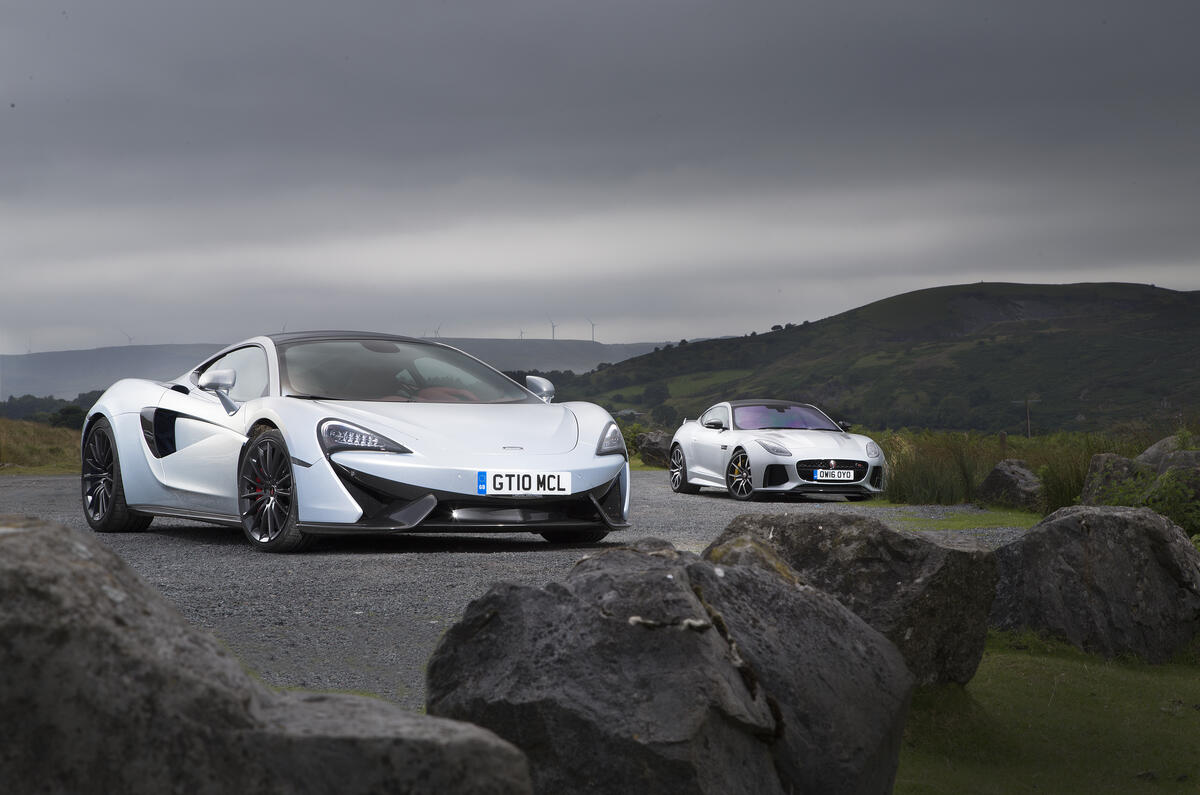 Also in this issue:
The new second-generation Porsche Panamera Turbo takes a different approach to its predecessor; we take to the roads of Germany to see if the added luxury makes it a better car.
The Ferrari 488 Spider and Kia Optima Sportswagon are also put to the test by our team of reviewers, while the Volkswagen Golf GTI Clubsport S gets the full road test treatment.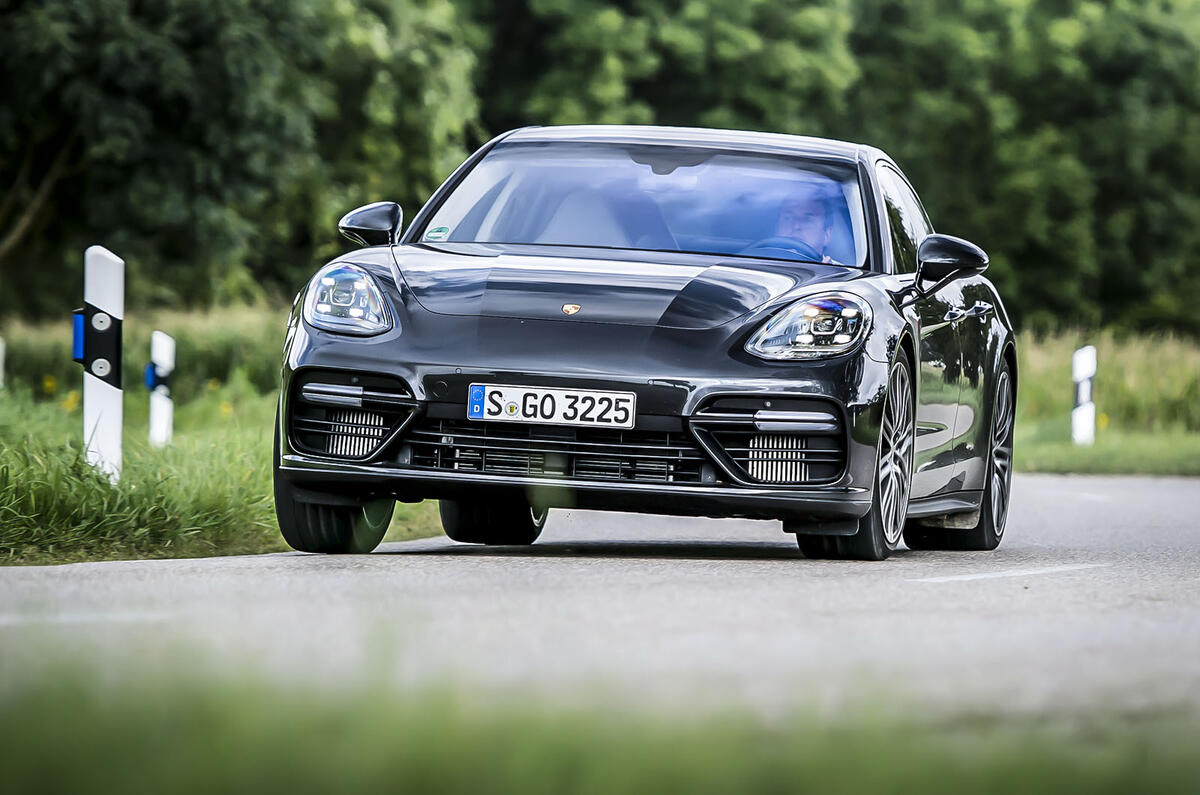 Features:
As well as our great British GT shootout, we talk to Alpina's boss about the future of the company as its partner BMW celebrates its centenary, and we look at racing simulator 'iRacing' to see how online racing is developing.
We also dive into what we know about the Apple iCar and the impact it could have on the car industry – should other manufacturers be worried?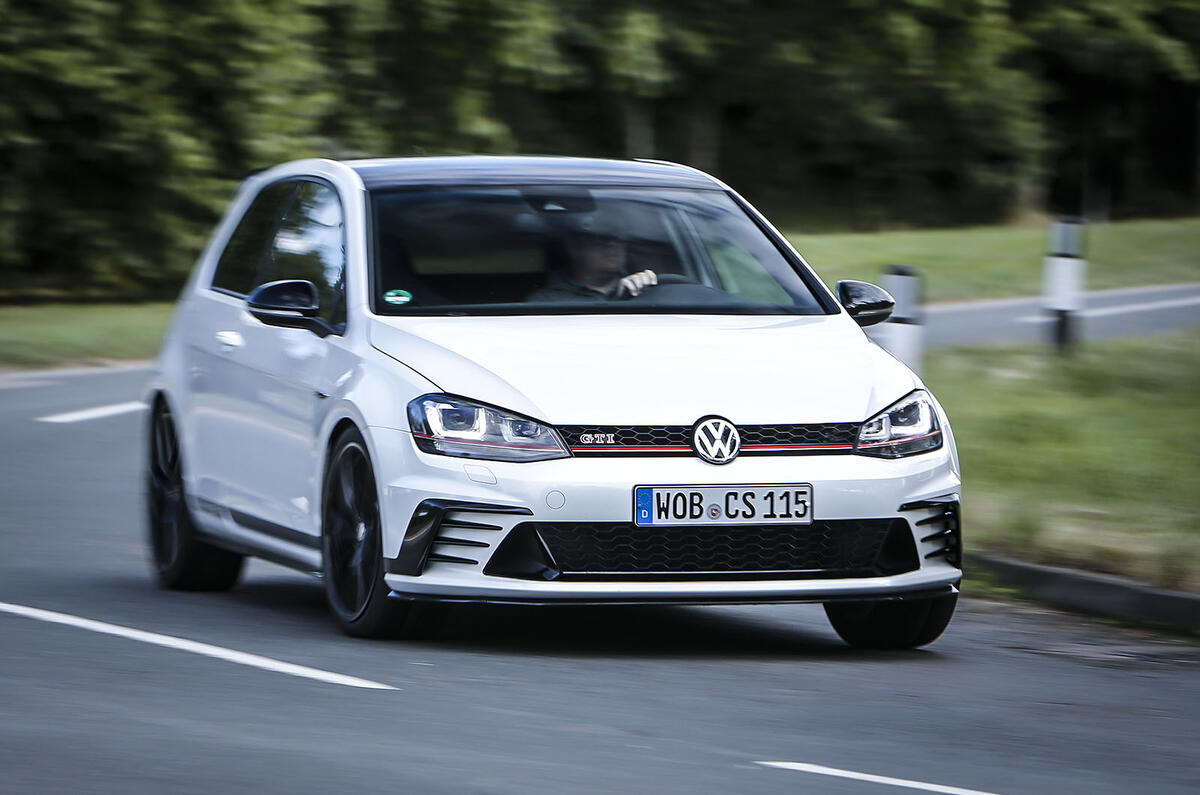 Our long-term test cars:
We say goodbye to the impressive and much-loved Jaguar XE, and say hello to Suzuki's new supermini, the Baleno, while our Land Rover Discovery Sport is whisked away for yet another weekend, this time taking six down to Dorset.
There are also updates on the Subaru Levorg, Peugeot 308 GTi, Honda Jazz and Nissan Leaf.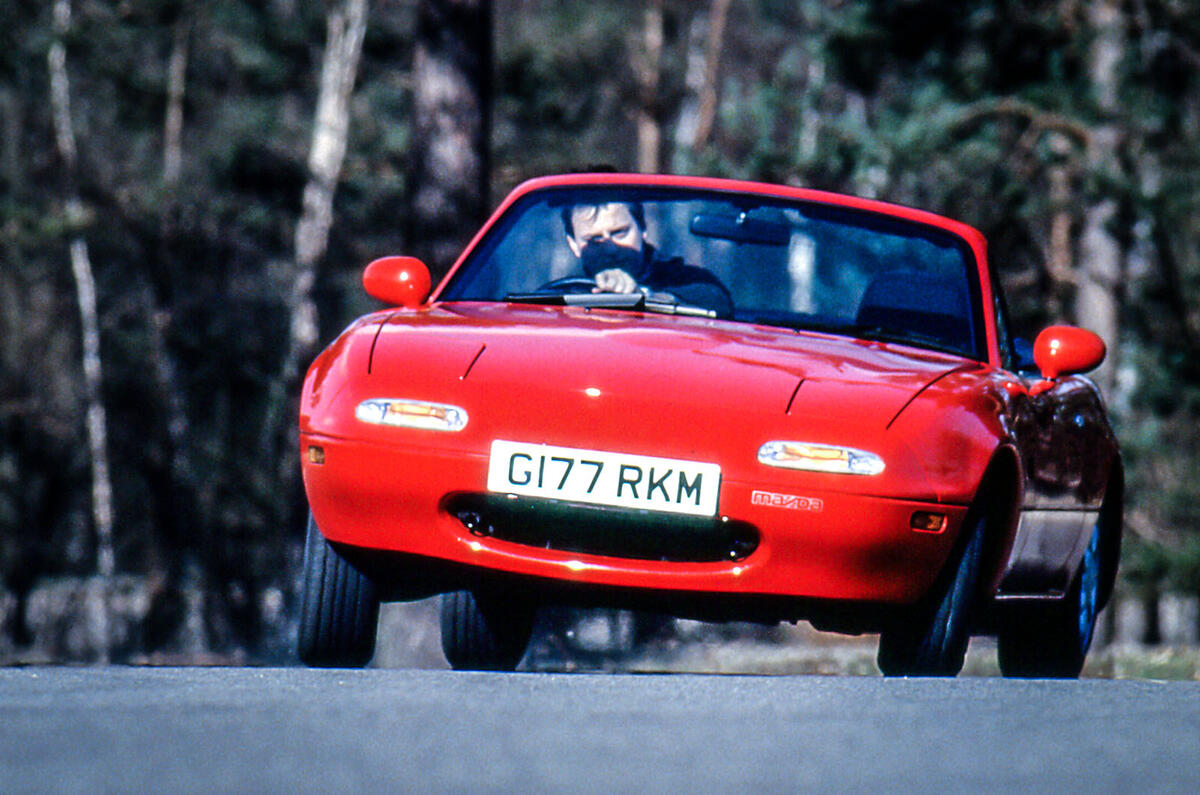 Deals:
We deliver the ultimate used buying guide to the Mazda MX-5 – a perfect used buy for this weather – and explain why condition matters more than mileage.
Where to buy:
Autocar magazine is available through all good newsagents and for download from Zinio and the Apple iTunes store.
You can also buy one-off copies of Autocar magazine from Newsstand and Magsdirect, delivered to your door the morning after.
Alternatively, never miss an issue – subscribe to Autocar magazine today.
In partnership with Rockar, Jaguar Land Rover are launching a new digital retail store; accompanying dealership set to open at Westfield Stratford in October
Jaguar Land Rover is launching a new digital retail store in partnership with Rockar, which already works with Hyundai to offer a similar service.
The Coventry-based car maker will offer customers the option to buy their car entirely online, accompanied by a dealership at Westfield Stratford, London where customers will be greeted by so-called 'angels' who are described as "non-selling product experts".
According to JLR, the new service has been developed "in response to changing demands from its customers".
The 15 'Angels' can offer advice as well as help customers use the in-store configurators and show them around six display cars, which will be both Jaguar and Land Rover models. They are then able to complete their purchase on the accompanying website – in store or at home.
However, JLR adds that there is no need to visit the physical store, as the website allows customers to browse models, book test drives, specify your car, arrange finance and trade in your car.
The digital offering will launch in early September alongside a service centre near Stratford which will prepare new cars for delivery and manage part-exchanges. The Westfield Stratford store is due to open in early October.
When asked why JLR chose Westfield Stratford as a location, a spokesman said: "The Stratford area was already an open point in our retail network, and there is clearly exciting potential around the Westfield shopping complex, so we have the right opportunity, in the right location, at the right time, with the right partner."
The car marker would not disclose predicted targets for online purchases of its models.
Rockar's previous experience with Hyundai has found that 54% of its buyers have been women and the average age of customers has been 39 years old. It has also seen 60% of buying customers leaving the store and completing purchases online later.
JLR boss Jeremy Hicks said: "Our retailers are investing £1bn in the UK network and our partnership with Rockar presents some of the incremental new, innovative solutions that we are introducing to engage and service our customers."
Rockar's founder Simon Dixon added: "At Rockar, we've turned new car buying on its head and created a whole new way of buying a car. Our research has revealed that customers in today's digital age are looking for an easier way of buying cars, more aligned to how they shop for their clothes, foods and gadgets."
Hyundai launched its digital car buying service in conjunction with Rockar in November 2014, supported by a physical site at Bluewater shopping centre in Kent. Following its success, the Korean brand opened a second Rockar-branded store in Westfield Stratford – the same location as JLR's upcoming store.
Read more:
Is Rockar the future of the car dealership?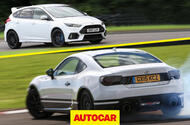 Sam Tordoff takes championship lead despite wins from Jason Plato, Matt Neal and Mat Jackson
Jason Plato, Matt Neal and Mat Jackson were the winners of three eventful British Touring Car races at Knockhill.
Catch up with all the action in the video above, and read about it in detail here.
The BTCC circus heads to Rockingham this weekend for the third from last round of the 2016 season.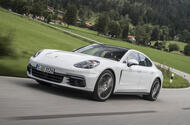 Its predecessor may have been a bit limp, but the Porsche Panamera 4S Diesel is crushingly rapid and suitably luxurious According to its maker, the Porsche Panamera 4S Diesel is the fastest oil-burning four-door saloon in the world. Unlike the old derv-drinker that never really had enough poke to deserve an S badge, this has more than enough thanks to a brand new 4.0-litre, twin-turbocharged V8.The headline numbers are an impressive 416bhp and a staggering 627lb ft of torque. What's even more bonkers is that you only need 1000rpm on the dial for the full wallop of twist to become available. Although you could probably fit a two-speed slushbox and still get rapid acceleration, Porsche has developed a new dual-clutch eight-speed PDK transmission.That's not all that's new. Underneath the more rakish body is the new mixed-material MSB architecture that will underpin a variety of other VW Group products in the fullness of time. There's also the option of three-chamber air suspension, all-wheel drive and a clever cruise control system that takes into account speed limits, bends and inclines to provide the most efficient cross-country transit.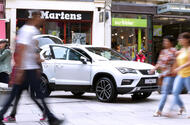 SEAT's first SUV impressed Cardiff and Edinburgh shoppers for its looks, space and features
It can be hard to grab attention in a busy, bustling shopping centre. There are crowds of people, inviting-looking cafes and restaurants, and bright, bold shop fronts designed to make people look.
So when the new SEAT Ateca was put on display in the heart of Cardiff and Edinburgh for an Autocar promotion, could it possibly draw a crowd? The answer: easily.
"I don't normally pay any attention to cars when I see this sort of display, but the Ateca caught my eye because it looks so good," said Neil in Edinburgh. "I thought I'd investigate a bit further."
What attracted visitors to St David's Shopping Centre in the heart of Cardiff, and Ocean Terminal on Edinburgh's waterfront to take a closer look at SEAT's first SUV? To find out more, just watch this video.
---
To discover more about the new SEAT Ateca, click here.
To pre-order the new SEAT Ateca, click here.
---
The new Ateca was styled on SEAT's popular Leon model, with sharp, clean lines that contrast with many of its rivals in the small SUV category. "Walking through the shopping centre I noticed it right away," said Derek in Edinburgh. "I'm not normally a 4x4 fan, but it caught my eye. It's lovely and compact."
Cardiff shopper Gwyn added: "It looked big. I thought it looked great. It looks like a car I'd enjoy driving, for sure."
The members of the public who stopped to look at the Ateca could do more than just admire the car's lines: they were able to size up the interior and try out some of the driver assistance and infotainment options.
"It's not too big, but it's a good size," said Helen in Edinburgh. "It looks really expensive inside, and it's not cluttered. There's loads of room in it for families, shopping, long journeys."
Edinburgh shopper Neil added: "The comfort stood out. I'm quite a big chap, but there was ample room for me, and plenty of headroom. I travel a lot for work, so I want a car that's comfortable. That's key."
Miriam spotted the Ateca in Edinburgh, but lives up in rural West Lothian. She added: "I can definitely fit a weekly food shop in there easily. It would also be good for when our family go off walking, especially for all the dirty wellies."
When it came to the technology, Miriam was impressed by the touchscreen that is at the heart of the infotainment system. "It's got a really good screen," she said. "I use my sat nav a lot, and the Ateca has a really good, clear screen."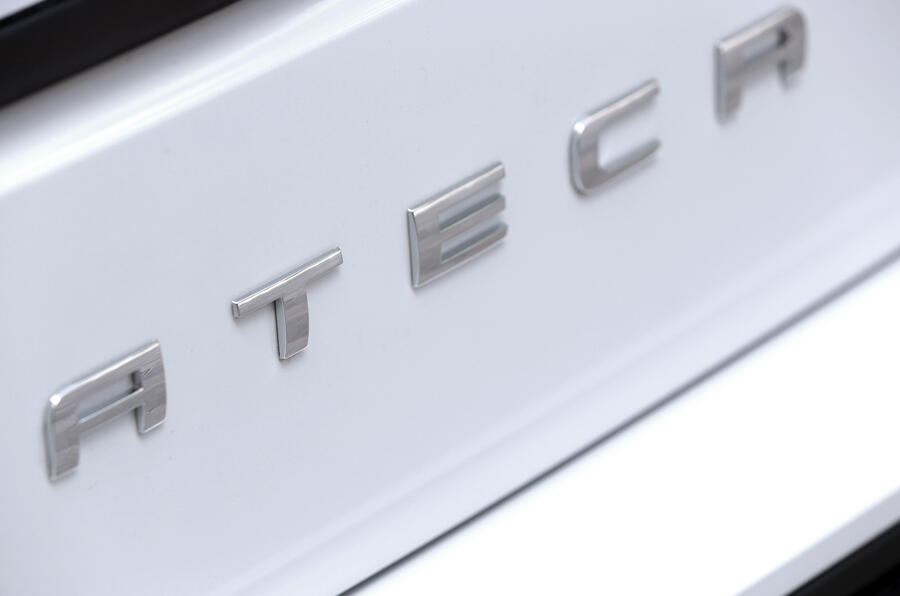 The range of user-friendly technology available for the Ateca impressed, from the Virtual Pedal that allows hands-free access to the sizeable boot through to the wireless phone charger. "All the toys appeal," said Derek in Edinburgh. "The Push Start button, the sat nav, the cruise control. The ambient lighting [with multiple colour options] was quite nice as well."
SEAT is hoping that the Ateca can draw attention for its style, and then impress further with its combination of space and features. That certainly seemed the case for many of the shoppers who spotted it in Cardiff and Edinburgh. "I've never thought about a 4x4-type car before, but I would with that type of car," said Derek.
Edinburgh shopper Helen was hugely taken with the Ateca. Asked to sum up her opinion of SEAT's first SUV in three words, she thought for a few moments before answering: "I. Want. This."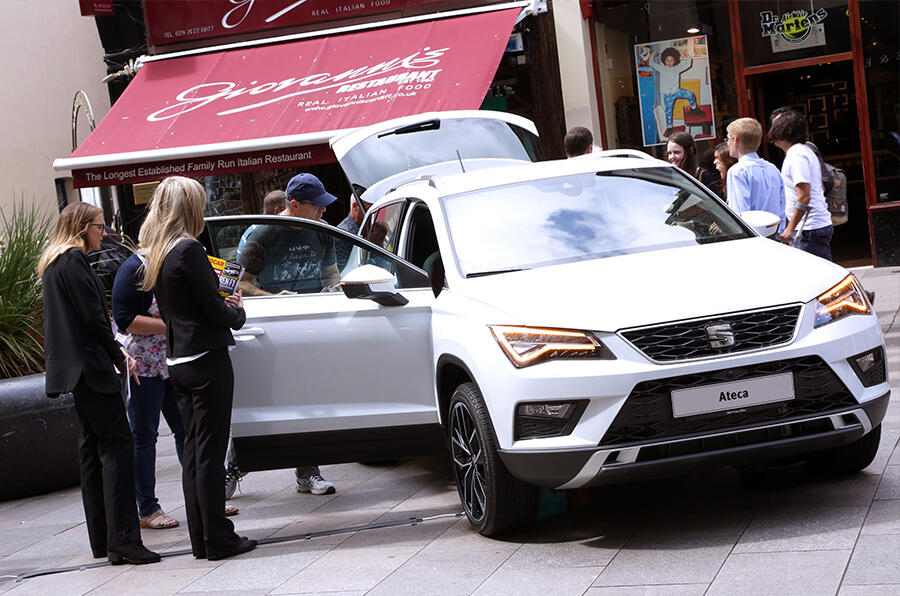 To discover more about the new SEAT Ateca, click here.
To pre-order the new SEAT Ateca, click here.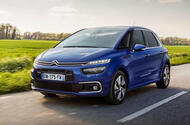 Facelifted MPVs start from £19,635 and £21,935 respectively; both get tweaked styling, improved tech and new personalisation options
The Citroën C4 Picasso and Grand C4 Picasso will go on sale from 1 September priced from £19,635 and £21,935 respectively.
Both models have been updated in their mid-life facelifts, bringing tweaked exteriors, more personalisation options and tech including a hands-free tailgate.
Design changes include a new front end, which is shared by both models for the first time, and '3D-effect' rear lights as standard.
Other new additions include a black two-tone roof for the five-seat C4 Picasso and a fresh range of wheels.
The facelifted cars come available in three trim levels: Touch Edition, Feel and Flair. Feel models gain standard 17in diamond-finish alloy wheels, while Flair models feature integrated roof bars and aluminium trim.
Both the C4 Picasso and Grand C4 Picasso now have a new Citroën Connect Nav system, which offers 3D, touch-operated and real-time navigation as well as voice recognition for nav, telephone and media functions and the ability to access and send texts and emails from the car.
Other tech includes hands-free tailgate operation and a number of safety systems including speed limit recognition, adaptive cruise control and active lane departure warning.
Top-spec Flair models get half leather interior trim as standard or optional full Nappa leather.
Two new engines have been added to the range. A 1.2 PureTech 110 S&S petrol with a six-speed manual gearbox, already seen on the C4 Cactus, is available on the C4 Picasso, while the option of a 1.2 PureTech 130 S&S, with a six-speed automatic gearbox, has been added to both models.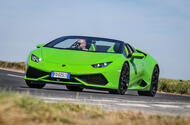 Awful driving position aside, drop-top Huracán handles UK roads well. It's more dynamically rounded than its rangemates, but lacks rivals' handling bite The Lamborghini Huracán LP610-4 Spyder completes the Italian firm's range of more affordable mid-engined supercars. 'Affordable' is, of course, a term to take with a generous pinch of truffle-infused sea salt whenever it follows 'Lamborghini' in any given sentence, and likewise when it precedes 'supercar'. But compared with some of the ultra-rare-groove, seven-figure V12 models that Sant'Agata has introduced of late, a £200,000 V10 really is relatively affordable. You might only need to sell off one four-bedroomed detached property from your extensive investment portfolio, or perhaps your least favourite thoroughbred racing mare, in order to fund it.The car's mechanical specification is a close match for the related LP610-4 coupé, conferring a 602bhp V10 on the car, as well a seven-speed twin-clutch gearbox, a clutch-based four-wheel-drive system, double wishbone suspension and carbon-ceramic disc brakes as standard. Adaptive damping and active variable-ratio 'dynamic' steering systems are available as options, both of which were fitted to our test car.In place of the coupé's fixed roof is an electro-hydraulically powered folding cloth hood – one of the only ones like it in the Huracán's class where folding metal roofs are now increasingly common, and which you might have imagined would be a lighter, simpler solution. Guess again. Because, while a McLaren 650S Spider weighs a mere 40kg more than the equivalent coupé and a Ferrari 488 Spider 50kg more (both of which have folding hardtops), the Huracán LP610-4 Spyder carries around 120kg more than its coupé sibling. Some re-enforcement of the car's hybrid carbonfibre and aluminium underbody also contributes to that weight gain, however.
China-only model uses new battery technology to increase capacity without growing in size; offers glimpse of future Mercedes tech
The Denza 400, an all-electric car based on the Mercedes-Benz B-Class, has been launched in China with a 249-mile range.
The 400 is based on the underpinnings of the five-door B-Class, and has been created in collaboration with Mercedes' parent company Daimler, which is a co-owner of Denza.
The B-Class is available in electric guise in Europe, but the Denza 400's range is a claimed 249 miles, which is more than double the quoted 124-mile range of the Mercedes.
This comes largely thanks to the 400's use of a 62 kWh battery; the B-Class Electric has a 28kWh battery. Daimler says the Denza's batteries are made using an upgraded production process – although it avoids revealing more details - that increases the battery's capacity while maintaining its original size.
While there's no official word to confirm whether any Denza technology will be used in future Mercedes EVs, Damiler's investment in the development of the 400's electric systems will undoubtedly mean technology will be transferred across.
Mercedes-Benz will reveal its first purpose-built electric model at the Paris motor show next month. The concept model will share some parts with the GLC, but it will have a new electric drivetrain.
The German manufacturer wants to produce four EVs by 2020, and insiders say a production version of the Paris concept and two electric saloons will be the first to arrive.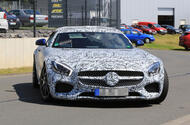 Rival for the Porsche 911 Carrera S cabriolet will make its debut later this year; hotter GT C version is expected in 2017
The hotly anticipated Mercedes-AMG GT roadster has been spotted testing again ahead of its official launch.
The soft-top model will be largely unchanged from its coupé equivalent, with just a folding roof and strengthened lower bodyshell being expected major changes.
Also, because of the more rakish angle of the roadster's fabric-roof rear window, the tail features a longer flat section than the coupé.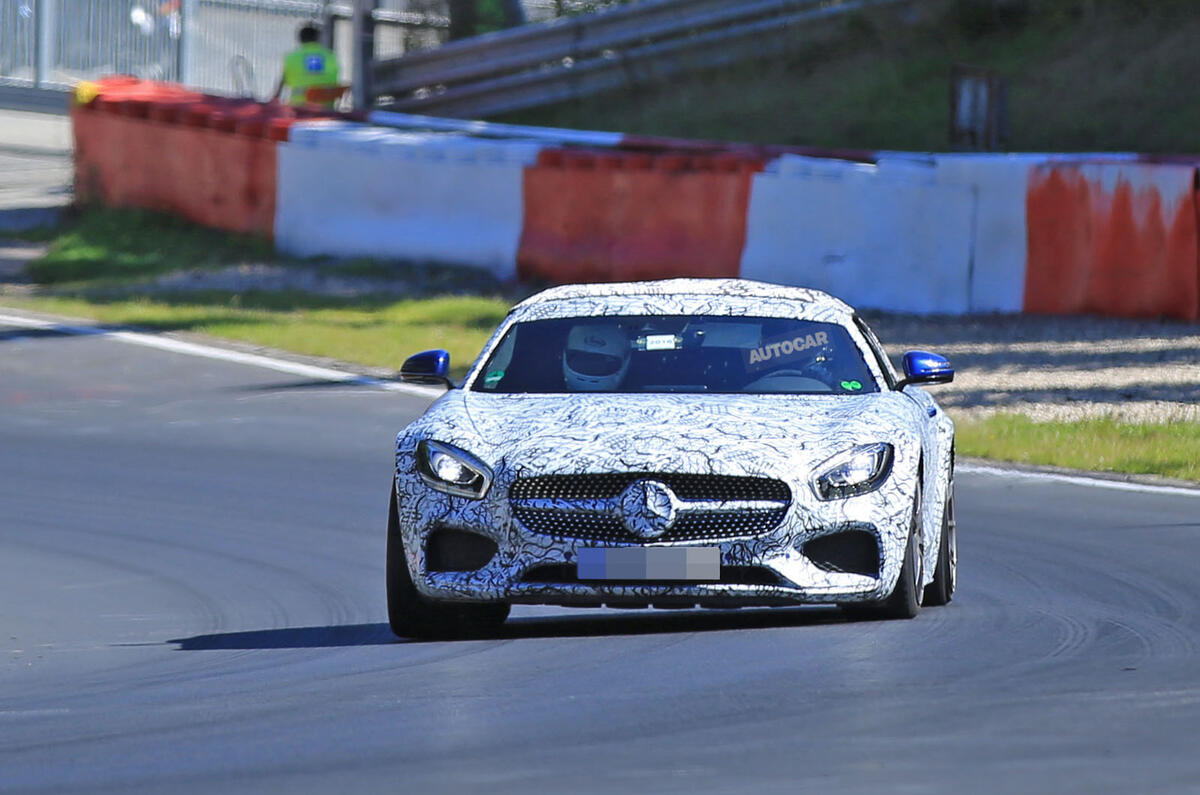 The model's suspension settings could be tweaked to deal with the soft-top's inevitable weight gain, too, which is expected to push its kerb weight closer to 1700kg.
Under its bonnet, the roadster will use the same 4.0-litre 'hot vee' twin-turbocharged V8 engine as the regular GT, producing 456bhp in the standard car and 503bhp in the more expensive S model.
The roadster will therefore be slightly slower from 0-62mph than the coupé, which can hit the mark as quickly as 3.8sec. A key rival for the AMG GT roadster, the Porsche 911 Carrera S cabriolet, can manage the sprint in 4.7sec.
Autocar reported that the AMG GT R – the current hottest road legal version of the GT – will also spawn its own convertible model, the GT C roadster. That car is expected to arrive next spring, and will make use of the GT R's uprated powertrain that's good for 577bhp.
Sources say the regular GT roadster will be revealed later this year, before arriving on roads in 2017. Pricing is a long way from being confirmed, but expect a noticeable increase on the coupé's £97,210 base price.
Looking further into the future, it is not yet known if the future range-topping model, the GT Black Series, will be launched as a drop-top, although sources so far think that this is unlikely. The Black Series will arrive at the end of the GT's life cycle and could produce more than 600bhp.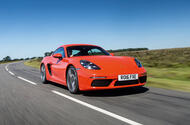 Can the best sports coupé of the decade absorb a contentious new engine? Until now, Porsche has preferred to keep the two-peas-in-a-pod similarity of its mid-engined roadster and coupé on a mostly unspoken basis.The Boxster preceded the Cayman by almost a decade, during which sales of the original 986-generation Boxster helped turn the ailing manufacturer around and re-established a more affordable 'recreational' end to its sporting line-up.It wasn't until the development of the 986's replacement at the turn of a new millennium that a mooted coupé version was brought to life – and although it featured the same engines and platform (not to mention 90% of the look), Porsche was careful to distinguish it from the 987 with its own curiously crocodilian name.Now, with the introduction of a new and slightly contentious engine line-up, the blood relationship between the Cayman and Boxster has been made explicit: you're chiefly buying a Porsche 718. The choice between open-top and hard-top isn't substantially different from choosing between the standard 911 and its cabriolet variant.News that the Cayman is at last the cheaper option of the two models is welcome. Yet from an enthusiast perspective, it does all go a little against the grain because the Cayman's unequivocal triumph has been to lodge itself in our mind as Porsche's optimum 'driver's car' – distinct even from the 911 in its reasonably priced delivery of rounded sports car brilliance.Dilution of that status is our chief concern, then. Which brings us to the big news of the 718 facelift: the flat four turbocharged engines that have proved highly capable yet uninspiring in the Boxster.The choice is the same here as there: a 296bhp 2.0-litre unit and the larger 345bhp 2.5-litre motor that fills out the S model tested here.Both engines are more powerful than the six-cylinder motors they replace.The S, tantalisingly, is claimed by Porsche to be quicker than the God-like Cayman GT4.But better? That's the 718-dollar question.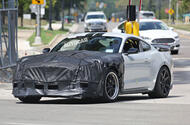 Spy pictures suggest most potent 'Stang is being developed; sources think it'll be sold in limited numbers and with more power than the Dodge Challenger Hellcat
The Ford Shelby GT500 Mustang is under development and will be sold in limited numbers with 740bhp, according to new reports and inside information.
Photographed testing outside Ford's Dearborn Development Grounds in Michigan, USA, the high-performance coupé will get aggressive, aerodynamically-tuned bodywork, including a fixed rear wing and prominent front splitter.
The parts dwarf those fitted to the current most powerful Mustang model, the 526bhp GT350R, and back up suggestions that the V8 engine under the bonnet will produce more than 700bhp.
Some sources suggest the engine will be a twin-turbocharged unit capable of outputting as much as 800bhp. They cite a sticker with the letters TT displayed on the Mustang mule's windscreen as evidence, because the same stickers were spotted on recent Ford SVT Raptor mules and those cars use twin-turbocharged engines.
However, a new report on Horsepower Kings claims with confidence that the hot Mustang will produce 740bhp. While this falls short of previous expectation, it's still a substantial 214bhp more than the next most potent 'Stang, the GT350R.
The current GT350R uses a naturally aspirated, flat-plane crank 5.2-litre V8 that's good for 526bhp and 429lb ft of torque, but sources say forced induction is the only viable route for Ford to take if it wants to produce a more potent unit for the GT500 to rival those found in the 650bhp Chevrolet Camaro ZL1 and the 707bhp Dodge Challenger SRT Hellcat.
The photographed GT500 test mule was spotted earlier this month. It sits on Michelin Pilot Sport Cup 2 tyres and features Brembo brake calipers and drilled and vented disks, like the GT350R, suggesting it'll be just as track focused in its set-up, making it a rival for the motorsport-inspired Porsche 911 GT3 RS.
Ford hasn't confirmed the arrival of the GT500 and insiders have told Autocar it won't make it to Europe. But some sources think it could come to the UK as an import in very limited numbers. The model's less powerful sibling, the GT350R, is also expected to be offered in Britain in the near future, although currently its arrival here is unconfirmed.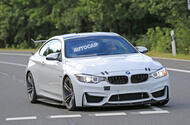 Racing M4 model will be built to GT4 regulations; test mule reveals extreme aero package
Development of the aero package for the BMW M4 GT4 racing model has moved from wind tunnel to circuit testing, as confirmed by these new spy pictures.
The pictures show an M4 GTS wearing new, more aggressive aerodynamic features, such as a larger fixed rear wing, a more prominent front spoiler and lower side skirts.
The test mule also has a more complicated rear diffuser, confirming that these modifications have been fitted to generate racing levels of downforce that conform to GT4 regulations.
The M4 GT4 will retain the road car's twin-turbocharged straight-six engine, but power might be down on that of the 493bhp M4 GTS once regulation restrictors are added.
The racing model will also keep the GTS's carbonfibre bonnet and doors, while gaining racing modifications, such as an FIA-standard roll cage, racing suspension and less restrictive exhaust set-up.
It's plausible that BMW will produce a GT4-inspired road model later in the M4's production lifetime, but at this stage, Autocar sources believe the GTS will remain the range-topping road car.
The M4 GT4 isn't the first M4 racing car to be built. BMW already fields an M4 in the Germany's DTM championship, but cars in that series are so extreme that they're almost completely unrelated to their road-going equivalents. The BMW M4 GT4 is much more closely aligned with the road car.
The new racer will sit above the M235i Racing and below the M6 GT3 in BMW Motorsport's GT car racing line-up. When it arrives in 2018, the M4 GTS is likely to be offered as a customer car to privateer racing teams. It could race in events such as the Nürburgring 24 Hours, competing against the likes of the Aston Martin Vantage GT4 and Porsche Cayman GT4.
The M6 GT3 raced in the top category of the N24 race earlier this year and finished fifth on its debut.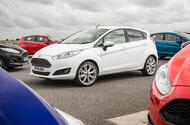 The Ford Fiesta remains the best-selling car in the UK
Some manufacturers are reporting average vehicle returns of 24 months; triggered by rise in finance deals

New car buyers are changing their cars more regularly than ever before due to the popularity of PCP finance deals, according to new data from automotive valuation firm Cap Hpi.

Some car manufacturers are reporting average returns of vehicles of 24 months along with a growing number of 18-month leases, while finance deals are predicted to be used more regularly on the used car market.

The new car market has seen a strong period of growth in recent years. Around 80% of new car sales are sold through finance deals, triggering a move in mentality from 'ownership' to 'usership', according to Cap Hpi.

Philip Nothard, retail and consumer specialist at Cap Hpi, said that a few years ago having a car for five years or longer was not uncommon and that younger buyers are driving the shifting trend.

"Young buyers are the new consumers coming through," Nothard said.

"The mentality is: the car does a job, it costs a certain amount each month, and if they can afford it they get it. There's a lot more of that to come."

Currently the average month on a 24-month PCP agreement is 20-22 months, while on a 36-month arrangement it's 27-29 months.

Nothard doesn't believe the trend of changing cars will get much shorter and expects it to stay around the 20 to 24-month period, with 12 months being too short for many drivers.

The increasingly regular change in ownership is most prominent on the new car market and has saturated the used car market, but finance deals on used cars are also likely to see a sharp increase.

"Manufacturers are not showing any signs of easing off," Nothard said. "Finance deals are at the centre of many marketing campaigns."

"It provides a good source of cars for used dealers because they know exactly where the car has come from. We're going to start to see growth in the used car market in PCP deals."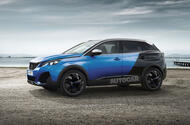 Peugeot 3008 GTi as imagined by Autocar
If the market shows demand, Peugeot will launch GTi variants of both the 3008 and 2008 models; set to rival the Nissan Juke Nismo

The Peugeot 2008 and 3008 SUVs will spawn GTi models, if the market shows a demand.

Hot GTi variants would remain front-wheel drive and mark Peugeot's first foray into the high-performance SUV segment, rivalling the likes of the Nissan Juke Nismo.

"The strategy of the brand is to have upper versions, GT, GT Line and GTi, and this strategy will be developed in all the range," said Laurent Blanchet, head of product development.

 Peugeot says it has the capability of making GTi variants, but it will only do so if customers want them.

The new 2008 and 3008 SUVs will get GT and GT Line trim levels, adding extras such as bigger alloy wheels and a leather interior, along with sporty styling. There are no engine upgrades, but the suspension is expected to be revised slightly. GTi variants would sit above them. 

Peugeot is experimenting with all-wheel drive systems, but they are unlikely to be used on the SUV GTis. An all-wheel-drive plug-in 3008 is due in 2019 and an all-wheel drive hybrid powertrain was used with the 308 R Hybrid concept.

The conceptual technology is unlikely to make its way into the 3008, and the plug-in all-wheel drive system has not been developed for performance-led variants.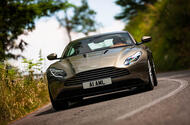 Our reporters empty their notebooks to round up this week's gossip from across the automotive industry
This week's gossip from the automotive industry has news of Audi's thoughts on Chinese emissions regulations, Aston Martin investments, Skoda's future in the US and the next generation of Renaults.
Audi's future in the Chinese market
Chinese emissions regulations are likely to become the most severe in the world, reckons Audi R&D boss Stefan Knirsch. For Audi to meet them, he said: "I'm not afraid, but we will have to work hard to find solutions." 
Read more: Netherlands closes in on 2025 petrol and diesel car ban, Audi Q2 Edition #1 limited-run model on sale this September
Aston Martin's investments 
Aston Martin secured £700 million – £500m from its owners and £200m from City investors in 2015 – to build its St Athan factory and develop four new models (DB11, V8 Vantage, Vanquish and DBX).
Now boss Andy Palmer tells us: "Beyond DBX, we won't ask for more investment. The £700m covers the first four cars, and then you've got incremental capital coming back."
Read more: Aston Martin DB11 review, Aston Martin Vanquish Zagato Volante revealed at Pebble Beach
Skoda considers the US 
Skoda boss Bernhard Maier has said the brand is considering entering the US market.
"The next three markets Skoda will enter are South Korea, Singapore and Iran, but America is the one that we don't currently compete in with the biggest potential," he said. "We need to do a feasibility study. If we do decide to compete in the US, we will have one chance to make a good first impression. We feel that if we were there now, the Kodiaq would be a home-run car." 
Read more: 2016 Skoda Octavia 1.0 TSI S review, 2017 Skoda Kodiaq: official new teaser pictures and video released
Next-generation of Renault
Renault design boss Laurens van den Acker has said the styling of the next generation of Renaults will be evolutions of the models introduced during his tenure, which began with the current Clio.
There is relatively low awareness of the refreshed range, especially all-new models such as the Captur (which has awareness among only 11% of buyers in Germany, for instance) and the Kadjar.
Read more: Renault Clio review, Renault Kadjar review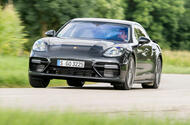 Porsche has striven to make its Panamera even more luxurious this time around, but the four-seater retains the grip and pace to go with its increased refinement This is the new Porsche Panamera, the second-generation incarnation of the German car maker's four-door coupé. And when Porsche says new, it means it: this is no facelift nor even a largely redeveloped car worthy of being described as effectively new. This Panamera has a brand new architecture, brand new engines, a brand new transmission and a brand new operating system. And, of course, a brand new look. Few are likely to miss the shape of the old Panamera, especially as the new car, while still some distance removed from gorgeousness, is such an improvement: bigger in every dimension, it contrives to appear sleeker and more like the 911 that so many Panamera owners would drive if only it were suited to their domestic or professional lives.The range at launch will comprise a 2.9-litre twin turbo V6 and a 4-litre V8 diesel, with a V6 diesel to come, but the first car we have been allowed to drive is the full-fat, maxed-out Turbo complete with four-wheel steering, carbon ceramic brakes, 21in rims and a Sport Chrono pack.Its 4.0-litre V8 is unrelated to Audi's 4.0-litre V8 and has its turbos buried inside the vee, all the better for response and fast warming. It may have lost eight-tenths of a litre of capacity over its predecessor, but it has gained 30bhp to reach 542bhp and comes with a healthy additional slug of torque, too, achieved at somewhat lower revs.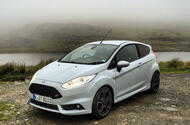 Today's breed of hot hatches might be a far cry from the original formula, but that's not necessarily a bad thing
Today's breed of pepped up hatchbacks look very different to those of 20 years ago.
Heavier, grippier and faster, but not necessarily as involving and certainly not as raw, it'd be easy to don a pair of rose tinted specs and claim today's hot hatches have lost the magic of the original breed.
That might be true to some extent, but based on my weekend's experience I'd say today's hot hatches are no less brilliant things.
I spent most of Saturday and Sunday driving a Ford Fiesta ST200 and rally-spec Renault Zoe in Wales (find out why in Autocar magazine and on YouTube soon), and left feeling completely satisfied that the affordable hot hatch (so that excludes the £30k stuff like the Ford Focus RS and Honda Civic Type R) is alive and well.
Like my old Renault Sport Clio 182 – which, according to many, is the last of the old school hot hatchbacks – the Fiesta ST200 had me yelping in excitement at every apex, its revvy engine was as engaging as any other and its playful handling ultra exciting.
My go in the Renault Zoe will be documented in a forthcoming Autocar feature so I won't go into detail now. But what I can say is a track-prepped electric hatchback is a heck of a lot of fun to drive.
While this particular car, which is a prototype built by eRally, might be a competition vehicle, it proves the potential for an affordable, all-electric hot hatch is already there. Despite being based on a humble city car, a few chassis tweaks have turned it into a familiar handling front-driven performance machine.
So while the recipe for hot hatches moves further and further away from the one that was first cooked up in the 1970s, I'm convinced the segment's spirit for affordable, fast and frenetic fun will live long into the future.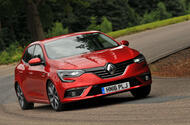 New platform, fresh looks and a better cabin raise its game. Is it now a front runner? Difficult though it is to believe, the Renault Mégane is now more than 20 years old and its nameplate actually predates the Ford Focus.Somewhat less impressive than its longevity is the sales volume, an area in which – the occasional spike in popularity notwithstanding – the model has consistently trailed Ford's global champion.It's a similar story when compared with the long-term success of the Volkswagen Golf and Vauxhall Astra, highlighting just how difficult it is to break out of the also-ran mould in a segment well stocked with household names.Renault has occasionally been guilty of not helping itself.Another tradition of the past two decades is Renault's habit of reskinning its hatchback without dramatically altering the running gear.Under the first generation, for example, was essentially the old Renault 19's chassis.The outgoing Mégane was built on a modified (that is, bigger) version of its predecessor's architecture, too.But not so this new, fourth-generation car, which now adopts the modular CMF (Common Module Family) platform already deployed under the Renault Kadjar.Around it, the manufacturer promises a more sophisticated product. The car is again claimed to be significantly larger than the one it replaces. It is also substantially different in appearance, as Renault moves toward the house style already shown on the new Espace and Talisman (both unseen in the UK).Notably, effort has been expended on the inside, where, alongside an overhaul of trim materials and finish, the Mégane receives an all-new infotainment system to replace the thoroughly outmoded R-Link set-up.The engines – a typically downsized four-cylinder spread of two petrol and two diesel options – are more familiar, as is the six-trim line-up that begins at £16,600 for the entry-level Expression+ model.An estate-shaped Sports Tourer and even a saloon (dubbed the Grand Coupé) will follow, but we're focusing on the hatchback, tested here in Dynamique S Nav format and equipped with the stalwart 1.5 dCi diesel motor.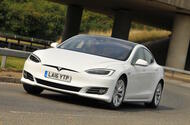 Updated Tesla Model S gets tweaked styling and a new entry-level 60kWh powertrain. Could this new version be the pick of the range? Tesla has had a busy year, what with ramping up production of its Model X crossover and unveiling the smaller Model 3 saloon. But it has still found time to revise the other prong in its plug-in trident, the Tesla Model S.All versions get a slimmer front grille and new headlights to create a look that's more closely aligned with that of the Model X, while inside there's a more sophisticated air filtration system and two new interior wood trim choices. However, the biggest news is a new entry-level 60kWh powertrain.Priced from £53,400 if you go for the rear-wheel-drive 60 model, and rising to £57,800 for the twin-motor, four-wheel-drive 60D we're testing here, it can blast these latest Model S versions from 0-60mph in 5.5sec and 5.2sec respectively.The new 60 models actually match the acceleration of the pricier 75 and 75D models and use the same 75kWh battery pack; it's just been artificially capped at 60kWh, which knocks about 50 miles off the range between charges.This approach means customers can choose to upgrade later, with it requiring nothing more than an over-the-air software patch, although it's far from a cheap option at £7850.
Suzuki brings back its 1990s family hatchback in modern, downsized form Suzuki must by now be well used to the idea that it isn't fated to be like other car makers.It has made two concerted attempts to sell what we might consider to be a typical family-use, full-sized hatchback in both Europe and the US.The most recent of them, you may remember, was the Liana.Read our review of the Suzuki Baleno 1.0 Boosterjet hereBut before the Liana came the original Baleno, a decent but typically unadventurous model, available in hatch, saloon and estate bodies, that was launched in 1995. Built on a stretched Swift platform, it was the car intended to propel Suzuki into the car-making mainstream, which, as you may have noticed, it spectacularly failed to do.But should we regret that failure, when Suzuki has instead grown to be one of the global car industry's true specialists?It is famously independent, having bought back only last year the shares formerly sold as part of an unsuccessful joint venture with Volkswagen.It is a renowned expert in making superminis and small 4x4s, and it's a roaring success in some of the world's most important developing markets. Suzuki wouldn't trade what it has today for what it evidently desired two decades ago even if it could.This road test subject is highly symbolic of that change in outlook and new-found maturity. It's an all-new Baleno but, rather than another Golf-sized hatchback, this one's a supermini through and through.Built at Maruti Suzuki in India for global export markets and on an all-new platform that'll be used across the maker's full range of small cars, the Baleno is intended as a more rational, practical choice than the smaller Swift.It's big on space, big on equipment and equally big on value – and still a recognisable Suzuki. It also comes to market with two interesting new engines: a 1.2-litre four-cylinder petrol mild hybrid with sub-100g/km CO2 emissions and a turbocharged 1.0-litre three-cylinder petrol unit that Suzuki expects most buyers to plump for.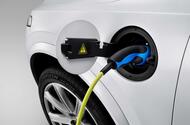 Company car fleets account for close to two thirds of PHEV sales; fleet total is 45% up on previous year
New data has revealed that UK company car fleets are the biggest drivers for growing demand in plug-in hybrid vehicles.
The data, which has been produced by Go Ultra Low, shows fleet demand for PHEVs in the first six months of 2016 was 45% up on the same period in 2015.
More than 15,000 PHEVs were added to fleets between January and July, accounting for 72% of overall demand, meaning just 28% of PHEV purchases are by private buyers.
The fleet increase has been helped by a new government initiative that encourages the uptake of low-emission vehicles in company fleets. Signing up to the Go Ultra Low campaign allows a business to receive a Go Ultra Low company status if 5% of its fleet is made up of electric vehicles by 2020.
Go Ultra Low revealed that 65 British companies have already signed up, with the organisations ranging from small businesses to 800-year-old universities.
Cambridge University said 9% of its company car fleet is electric, while British drinks company Britvic, which currently has 20 electric vehicles, has pledged to more than double its plug-in fleet to 50 by 2020.
Overall demand for electric vehicles has continued to grow in the face of government grant reductions. In the first quarter of 2016 alone a total of 10,496 electric cars were sold, and between January and July 
The AA has predicted that half a million cars on Britain's roads will be plug-in or fully electric by 2020.
Leading car makers, such as Jaguar Land Rover, Mercedes and Volkswagen, have all announced plans to grow their electric ranges in the coming years.
Read more:
Electric car registrations hit record high in UK
EV charging stations predicted to be more common than fuel pumps by 2020
All-electric Jaguar SUV spotted testing
Mercedes trademarks EQ for electric car range name
Volkswagen Passat GTE plug-in hybrid prices and specs announced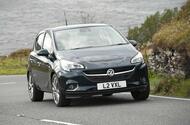 German plants that build cars for British market set to reduce supply as profits shrink
Production for the Vauxhall Corsa and Insignia will be scaled back due to a weak pound following Britain's decision to leave the European Union.
Insiders say Brexit's impact on the pound means General Motors' British brand - which is known as Opel on the Continent – is making less profit on each model it sells in the UK.
The lower value pound is also expected to impact demand in the coming months, so the car maker is preparing to adjust the operating hours for two of its German production facilities, Esienach and Ruesselsheim, where 5000 people are employed.
"The Brexit situation is an issue for everybody who does business in and with the UK at the moment and we already announced last month that there will be an impact on our European financial performance if the value of the pound remains at its current level for the rest of the year," explained Opel in an official statement.
While demand is expected to slow, both the Corsa and Insignia are among the best-selling vehicles in Britain. However, insiders say not even this can offset rising costs following Brexit.
Last month Autocar reported how an LMC Automotive report said Vauxhall would be the first European car maker to move production from the UK to Europe, following Britain's self-ejection from Europe.
Opel's latest statement adds weight to LMC's predictions and casts more doubt over the future of Vauxhall in Britain. Vauxhall's latest statement regarding its UK facilities said no decision would be made until the British government's plans for Brexit were revealed.
Volkswagen production issues
Elsewhere in Europe, Volkswagen has also revealed that six of its European plants have been hit by supply shortages, leading to the halting of production for the Golf and Passat in Germany.
The issue is not associated with Brexit but rather to do with a dispute between the brand and two parts suppliers, both of which are subsidiaries of Prevent Group. Around 25,000 workers have been affected by the issue.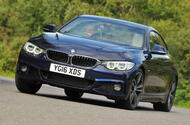 More power doesn't always make for a better car, but the BMW 4 Series 440i is one of the best four-seat coupés out there If you're a bit of a badge snob who likes the numbers affixed to the back of your car to really mean something, prepare to be thoroughly disappointed. As with its 1 and 2 Series, BMW has enhanced is spiciest non-M car offering, the 435i. to create the BMW 4 Series 440i.However, as those purists will no doubt be muttering, there's no 4.0-litre lump under this car's bonnet. Instead, there's a breathed-on version of the familiar 3.0-litre turbocharged in-line six. Power is now up by 20bhp to a wholesome 322bhp and there's improved economy and emissions, too.Other than the revised powerplant, this 4 Series is exactly as it was in 435i guise. With the Mercedes-AMG C 43 Coupé having been released recently and a new Audi S5 on the horizon, can the older 4 Series still cut it?