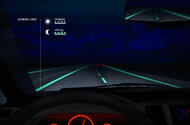 Truly smart motorways could emerge within the next ten years
Are smart motorways that can repair themselves and communicate with our cars the stuff of fantasy?

Roads that can repair themselves, recharge electric vehicles as they drive along them and communicate with a car's steering, braking and suspension sensors could emerge in the next 10 years.

The ideas are currently being tested by a consortium of research organisations around the world, including the UK's Transport Research Laboratory (TRL), an organisation that develops, tests and helps to implement new transport strategies and technologies.

Under the name Forever Open Road (FOR), these organisations are developing techniques, strategies and systems to ensure that roads (at least major ones) remain open and working as much as possible.

Driving all this is the predicted growth in the vehicle population over the next few decades. There are currently 36 million vehicles on our roads.

But as the population expands, the country moves out of recession, GDP per capita (the country's income divided by its population) increases and fuel costs fall by as much as 24% (at least for cars, as their economy improves), the number of vehicles is forecast to grow by 19% over the next 10 years alone – to almost 43 million. As a result, average journey times on major roads are expected to increase and speeds to fall by around 8%.

It sounds like a recipe for disaster, as the roads get ever more congested, their condition deteriorates, roadworks dominate and journey times become impossible to predict.However, one man believes he may have the answer to at least some, if not all, of the problems. Around seven years ago, the TRL's Bob Collis had a vision for roads that never close, therefore keeping the traffic moving.

In 2010 he managed to persuade similar organisations around the world to share his idea, and the FOR concept was born. Against the backdrop of recent advances in autonomous technologies, vehicle connectivity, solar power and wireless communication, not to mention developments in road construction techniques and materials, the programme is now gaining real momentum.

"I call it the fifth-generation road," says Collis. "The first roads were tracks, then 2000 years ago they were paved to protect them from rain. About 200 years ago they were covered in Tarmac to make them smoother and more resistant. In the 1930s we saw the first motorways. Now we're well into testing and developing the next generation of smarter, tougher and more adaptable roads, roads that can do a multitude of things from repairing and powering themselves to directly influencing vehicle behaviour."

Among FOR's many ideas are building roads in a modular form that will allow a damaged or failing section to be quickly and easily replaced. These sections will contain all the drainage and communication systems and technologies to enable them to be quickly 'plugged' back into the existing network.

The road will be able to monitor its own condition using sensors embedded in it. These will detect potholes and sub-surface cracks, and relay the information to a control centre. These same sensors will receive information from cars, which, as they pass over the damaged road, will be able to report adverse wheel and suspension movements.

Meanwhile, scientists at Delft University in Holland are developing concrete additives that rejoin and reseal the road's base when it cracks under pressure. Another of their trials involves blending steel fibres with the concrete. As the road ages and becomes brittle, the fibres could be heated by an electric current, restoring the road's suppleness and prolonging its life.

Roads will be able to clean themselves, too, by using an ultra-smooth surface that will allow grit to be easily washed away. Being hydrophobic, it will also repel water.

Road salt could be made a thing of the past. Pipes located just below the road surface and containing a special fluid could be heated by the sun. At night, the heat would be released to keep the road clear of ice. Alternatively, the liquid could be cooled to prevent extreme sun damage to the road in the summer.

The surface will also be highly reflective, making the road and the immediate area brighter, so roadside lighting could be dimmed or removed, while interactive lighting would only come on when it sensed traffic approaching.

Moves are already afoot in Holland to remove the need for conventional lighting. On a 600-metre stretch of road in the city of Oss, so-called 'glowing lines' on the road surface, which absorb light during the day and release it at night for up to eight hours, have replaced traditional street lights.

Powering the roads of the future is also exercising the transport scientists' minds. The boffins at Delft are trialling a surface made of solar cells which could power all manner of services, including the next generation of LED road studs. Studs are currently used to delineate lanes, but they could also change colour to signal when a car is travelling too close to the one in front.

Another idea involves turning roads into power stations. Tiny piezoelectric generators (PEGs), which turn mechanical energy into electrical energy, could be embedded in the asphalt where vehicle loads are greatest. The PEGs would be connected to the grid and the power used to heat homes or even recharge electric cars. Other ideas for harvesting energy include recovering heat from braking wheels.

Easily the most intriguing feature of Collis's fifth-generation road is the role that sensors could play. Not only would they be able to monitor the road's health along with weather and traffic conditions but they'll also be able to change the behaviour of cars passing along it.

Imagine there's been a serious incident with cars braking en masse to avoid a pile-up. Sensors in the road will be able to communicate this to the car, in turn influencing its steering, braking, suspension and engine management systems to bring it under progressive control. They could also influence a car's general behaviour as it travels along, taking into account changes in camber and road surface condition.

The work of the FOR teams around the globe is taking place alongside the rise of the connected car. It's estimated that by 2020, one in five vehicles globally – a quarter of a billion cars – will have a wireless connection. Infotainment and nav systems will benefit immediately, but it is predicted that connectivity will expand to include vehicle-to-vehicle and vehicle-to-infrastructure – in other words, the fifth-generation roads envisioned by Collis.

"The Forever Open Road won't happen overnight, but it will come," says Collis. "There's the will and, ultimately, the need to make it so."

The road of the future - key points

1 - Porous, low-noise surface can reflect light to enhance night driving.

2 - In-built sensors monitor traffic conditions and control traffic flow, and even take control of vehicles in emergencies.

3 - In-built power system for electric vehicles.

4 - Removable communication and power channels for lane control, traffic monitoring, driver information and condition monitoring.

5 - In-built system for replacing and adding lanes or infrastructure - for example, barriers, signs and sensors.

Charging into the future

If packing the road of the future with sensors, pipes and solar cells weren't enough, scientists at the Transport Research Laboratory are also considering filling them with lengths of coiled wire.

The coils would enable electric cars to be charged as they drive along, without having to park up and be plugged into a socket. The coils would create a magnetic field between themselves and a coil in the electric car, enabling wireless power transfer (WPT) to take place. A continuous-coil WPT system is being tested in South Korea.

Meanwhile, Denis Naberezhnykh, the head of the project at the TRL, says car makers are looking to roll out static WPT systems in order to enable parked-up charging.

"Wireless power transfer overcomes the immediate challenges that electric vehicles face," says Naberezhnykh. "There's the fact that you need to plug the car in, as well as range concerns. You don't have to plug it in with WPT, and with a well-developed infrastructure of plug-in and WPT, an electric vehicle begins to look much more attractive.

"However, being realistic, I don't expect anything to be implemented before 2020, although there will certainly be on-road trials in the UK before then."

John Evans

Get the latest car news, reviews and galleries from Autocar direct to your inbox every week. Enter your email address below: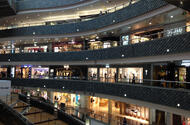 The Super Brand Mall is awash with shops selling Western brands
Ahead of the Shanghai motor show, it's increasingly clear the Chinese love affair with Western brands is set to dictate an increasing number of future cars

After 11 hours on a plane to Shanghai, it was somewhat dispiriting after just a few hours looking around to be drawn like the proverbial moth to the flame of shapeless building called the 'Super Brand Mall'. But drawn I was, past TGI Fridays, Starbucks and Hooters and into a vast space that looked uncannily like any upmarket shopping centre that can be found the length or breadth of Britain.

Inside, I was equally at home; McDonalds, KFC and countless other western fast food brands view for space alongside Gap, Casio, Tag Heuer and Calvin Klein stores. There were some indigenous Chinese shops… but closer inspection revealed that they were almost all department stores, stocking a variety of yet more Western brands. Even the promotional imagery invariably used a combination of Western and Eastern models, ensuring the brand's roots were always at the forefront of shopper's minds.

It's no good getting on a high horse about China's love affair with these so-called super brands; plenty of us wear branded clothes, feel more comfortable eating in chain restaurants and aspire to own top-end watches. The greatest example of counter-culture I can think of is the Superdry brand, which has expanded to become a major clothes retailer in Europe and the US by mixing American fashion printed with nonsense Japanese writing - despite appearing oriental, the company was founded in Cheltenham and is based in the UK.

But, make no mistake, in the big cities China has fallen hook, line and sinker in love with Western brands, drawn through a mixture of aspiration and a love affair with authenticity, which only truly comes when a firm has heritage (and you don't need a history lesson from me to understand why few Chinese firms have a history of their own).

It's also why this Monday's Shanghai motor show remains of crucial importance for Western car brands, even in the face of the rapid sales growth of the past five years finally starting to slow (albeit to figures closer to 10% year-on-year growth rather than at least 30%). What's interesting, though, is that as the profits rise the car makers are increasingly willing to adapt to the tastes of the market.

You sense that the car industry is at a pivot point in China. In years gone by there have been long wheelbase versions of this and saloon versions of that, built specifically for market tastes. Its a trend that continues and that is immensely profitable, and the Volvo XC90 Excellence being launched here is yet another example of that philosophy.

But the scale of the Chinese market has combined with its thirst for Western products to lead the car industry down another avenue, one which will increasingly swing the pendulum of influence back the other way. Without China, there wouldn't be a Bentley Bentayga or upcoming Rolls-Royce 4x4. China is why Lotus keeps talking about making an SUV. When these cars launch, for all the talk of authenticity and traditional craftsmanship, have no doubt that they will have been styled and designed with Chinese tastes in mind.

It's a balancing act, of course - you can't trade on being a quintessentially British brand and then abandon your founding principles to design for China only - but I have no doubt that the influence of the Chinese love affair with our cars is on the cusp of fundamentally shifting some of the cars we are set to drive in the years ahead.



Aston Martin Cygnet
When new, these compromised cars were regarded as letdowns. But they're now cheap enough to be worth a look

When launched, these cars were applauded as valuable additions to the manufacturer's portfolio. Soon after, however, they were consigned to the history books as failures. For those on the lookout for a bargain, however, these compromised cars could be worth looking at.

1 - Aston Martin Cygnet (2011-2013)

Eyebrows were raised when Aston Martin revealed plans to dip a toe into the supermini water. That it chose the 97bhp Toyota iQ as a basis raised them still further.About 150 examples were built, but sales of the £32,000 Cygnet were slow.

In essence, the Cygnet isn't a bad car. It may be a little short on performance, but it drives well enough and has a handsomely appointed interior and a quality of Aston-applied paintwork that needs to be seen to be appreciated.

Exclusivity ensures that the opulent baby Aston remains an expensive toy. Expect to pay £20k to get one, but if you hold on to it, those prices could well go up.

2 - Ford Ka (2008-2015)

The original Ford Ka was cheap to buy, a hoot to drive and seemingly styled to resemble a garden snail.

The replacement was and, in fact, remains a dog. Sharing a talentless platform with the Fiat 500, the current Ka entirely lacks the original car's charm and brio. It's nasty to be in, flat to drive and a criminally poor way to reprise the Ka name.

It's not like buyers haven't noticed, either. The original car was a perennial segment best-seller. The current one isn't even close. Instead, search out a non-rusty original Ka for £1000 and you won't regret it. 

3 - Saab 9-3 (1998-2012)

Saab had a well-earned reputation for building high-quality, thoughtful cars with a definite Swedish quirk and it enjoyed a loyal following as a result. Once the brand was assimilated into General Motors, though, the cost savings were fairly quick to emerge.

The original 9-3 was an improved version of the 900 that preceded it and sported Saab engines mounted on its requisitioned Vauxhall Cavalier chassis. However, from 1998 onward, the 9-3 was little more than a Vectra in Swedish national costume.

The 9-3 looked great and some were properly fast, but it lacked the Scandinavian charisma beloved by those loyal customers, who drifted off to buy premium German cars.

4 - Alfa Romeo Arna (1984-1986)

On paper, it made perfect sense. Match up the pragmatic build of a Nissan with a soulful Alfa flat four and you'd get awell-made, charismatic hatch.

It didn't turn out that way, though. The Arna looked like a Nissan Cherry with a Alfa Romeo grille, because that is what it was. Nearly 62,000 were made, but you'll have to look hard to find one - and if you do, you'll wonder why you bothered. 

5 - Triumph Acclaim (1981-1984)

The arrival of the Honda Ballade with Triumph badging resulted in the fewest warranty claims of any BL car and lots of comfort. But brand evangelists just couldn't accept that it was a Triumph.

With no ties to its Triumph heritage other than decals and the fact that it was assembled in Britain, it was a sad way to sign off this evocative old brand. Rarity ensures that prices are on the up, but £500 will still get you behind the wheel.  

6 - Jaguar X-Type (2001-2009)

Jaguar needed a compact executive car, but Jag fans never took to the X-Type. One reason is that it shared much of its underpinnings with the Ford Mondeo, so it wasn't seen as a 'proper' Jaguar, and conquest sales from German rivals never arrived because it had a choice of thirsty V6 petrol engines when the market wanted four-cylinder diesels.

Sales never got close to targets, even when the diesels arrived in 2003. Even with a handsome-looking estate variant, plush interiors and a diesel automatic option, the line-up was canned in 2009.

Get the latest car news, reviews and galleries from Autocar direct to your inbox every week. Enter your email address below: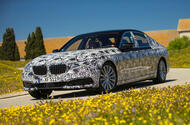 The next BMW 7 Series is shaping up to be a seriously impressive luxury car, as this drive in a prototype vehicle shows More than just a simple progression of its predecessor, the sixth incarnation of the flagship BMW saloon has been engineered from the ground up to more closely challenge the impressive Mercedes-Benz S-Class – the car that continues to rule the luxury car market and against which this latest 7 Series will inevitably be compared when UK sales kick off later this year.Among the first models to arrive in showrooms will be the 740i driven here. It is planned to form part of an initial three-strong line-up that will also include the new 750i and 740d.Further models will follow, including a new plug-in petrol-electric hybrid 740e, which will bring extended zero-emission capability to the line-up for the first time. There is also talk of a new M750iX performance model, although Munich officials weren't giving anything away as they showcased the various technical features of their new range-topping saloon.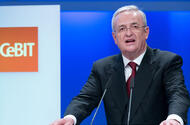 Martin Winterkorn will now be chairman of the VW Group beyond 2016.
Supervisory board turns against chairman Piëch and vows to extended Winterkorn's contract beyond 2016

Martin Winterkorn has emerged victorious in the battle for leadership of the Volkswagen Group after being directly criticised by VW supervisory board boss Ferdinand Piëch.

VW posted a shorted statement on its website this morning confirming that Winterkorn has not only survived the withdrawal of Piëch's support but is also likely to have his contract extended beyond 2016.

The rebuff of Piëch by the supervisory board – which includes worker's representatives and the prime minister of Lower Saxony – is unprecedented.

Piëch – a member of the Porsche family – has been seen as the VW Group's main player since he became chairman of the board of VW management in 1993.

Piëch drove Audi upmarket, led VW out of near collapse in the early 1990s and drove the policy of buying brands such as Bentley to extend the group's automotive footprint.

The decision to extend Winterkorn's contract in direct defiance of Piëch's move to unseat Winterkorn will now be seen as the end for Piëch's extraordinary reign as the company's master engineer and strategist.

Celebrating his 78th birthday today, Piëch was expected to stand down from the supervisory board by 2017. However, finding himself out of step with the supervisory board will trigger a frenzy of speculation about his own future.

Piëch's criticisms of VW's current troubles – particularly the low profit margins of the VW brand and its poor performance in the US – remain valid, but his ability to force the VW board to change direction has been effectively ended.

This is Volkswagen's official statement.

"The executive committee of the supervisory board of Volkswagen AG states that Prof. Dr. Martin Winterkorn is the best possible chairman of the board of management for Volkswagen.

"The executive committee places great importance on the fact that Prof. Dr. Winterkorn will pursue his role as chairman of the board of management with the same vigour and success as before, and that he has the full support of the committee in doing so.

The executive committee will now propose to the supervisory board to extend Prof. Dr. Winterkorn's current contract in the supervisory board meeting of February 2016."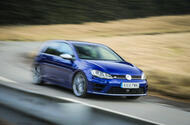 Volkswagen Golf R
In November 2014, we named the Volkswagen Golf R the best car on sale in the UK. We're running one for nine months to see how we get on

Finally, the wait is over. It's been a whole year since deliveries of the latest Volkswagen Golf R got under way in the UK, a year since we discovered what a high-achieving driver's car the mega-hatch is in Mk7 guise.

For various reasons, we've had to bide our time until now to get our hands on one for long-term appraisal, getting more and more excited as the Golf R won our 'best in the wet' shootout and then earned the number one spot in our list of the top 50 cars on sale in the UK.

On the face of it, the Golf R represents remarkable value for money. For just a whisker over £30k in three-door manual form, you get 296bhp from a turbocharged 2.0-litre engine, all-wheel drive and a level of performance well beyond that of regular hot hatches such as the Ford Focus ST.

The five-door, dual-clutch automatic Golf R we've chosen starts at £32,220, but that's still significantly cheaper than performance rivals such as the BMW M135i auto and Mercedes-Benz A45 AMG.

Whichever bodystyle you go for (there's also going to be an intriguing estate version soon), the Golf R is a handsome-looking (if understated) car by hatchback standards, especially with the Lapiz Blue paintwork and optional 19in 'Pretoria' alloy wheels of our car. I've never been a fan of the factory wheel offerings on fast Golfs in the past, GTI included, so it's pleasing to find that there's a genuinely desirable option on the R this time.

Inside, we've upgraded to Carbon/Grey nappa leather — a strange name, given that the centre sections are actually beige, but the two-tone hide does a welcome job of brightening up the cabin. It costs a hefty £2615, but for that you also get the heated front seats that would otherwise be part of the winter pack (which becomes hardly worth having, I now realise, because all it adds is heated windscreen washer jets).

Other desirable options fitted to our car include the Discover Navigation Pro multimedia upgrade (£1765), with an 8.0in touchscreen, and the £815 Dynamic Chassis Control, which brings adaptive dampers and a revised batch of driving modes that includes a relaxed Comfort setting. Among the five modes, there's also a Race setting that allows the driver to fully deactivate the stability control for the first time, and Eco, which introduces a coasting function for economical cruising.

Although my normal preference these days is an automatic gearbox over a manual, in the Golf R's case the decision wasn't clear-cut in favour of two pedals. The DSG model may be slightly quicker (0-62mph in 4.9sec, compared with 5.1sec for the manual) and more economical (40.9mpg versus 39.8mpg), but VW's six-speed dual-clutch automatic gearbox isn't necessarily the best of its breed for smoothness or shift speed, so I've got my fingers crossed that we've made the right choice.

First impressions, though, are overwhelmingly positive. The Golf R is not only effortlessly fast but also sounds amusingly growly under acceleration (synthesised but a welcome dose of character nonetheless), and it takes no time at all to realise that the way it rides, handles and steers is really rather special. It's incredibly comfortable by most performance hatchback standards, too.

Although the Golf R's star quality is already evident, we're confident that there's much more to learn about it from living with one for nine months. Personally, I'll be interested to see if the VW can supplant the six-cylinder BMW M135i auto as my favourite mega-hatch. That won't be an easy task, but the Golf R appears to have all of the tools required. Either way, it's going to be a rewarding nine months for all of us.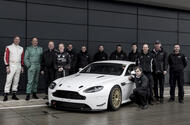 Aston Martin chief Andy Palmer is to compete in the Britcar 24 hour race at Silverstone, driving a Vantage GT4 alongside Autocar's Andrew Frankel
Aston Martin CEO Andy Palmer will race in the Britcar 24 hour later this month at Silverstone.
Palmer and his three teammates, including Autocar's own Andrew Frankel, will be be behind the wheel of a V8 Vantage GT4, in Castrol livery. The race returns next weekend, April 23-26th, after a two-year hiatus.
The team has been refining their track technique in the Vantage GT4 with Aston Martin FIA World Endurance Championship driver Darren Turner. Palmer has previous race experience in GT4, and his team are also seasoned racers.
Aston design chief Marek Reichmanraced and won in the 2011 Aston Martin GT4 Challenge series in a Vantage. Alice Powell was the first female winner of Formula Renault BARC UK, Formula Renault Asia champion and has been racing competitively since the age of eight. Frankel's race experience includes four 24-hour races at Silverstone.
On his Aston race debut, Palmer said: "I've done some GT4 racing in the past but this will be my first attempt at a 24-hour event. I don't underestimate the challenge, but the Vantage GT4 has a superb record in long distance racing and I know I've got a great team alongside me."
Autocar will reporting from the race next weekend, and you can follow Frankel's progress in particular on Autocar's twitter feed or Frankel's own feed. 
Jimi Beckwith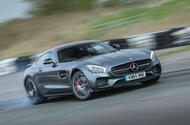 Mercedes' follow-up to the SLS is cut from a different cloth - and is all the better for it The first and best thing to know about the Mercedes-AMG GT is that the UK at least seems big enough to accommodate it. Its predecessor, the SLS, a car which the GT still resembles from some angles, couldn't be parked in this country without haemorrhaging bodywork in the space. We ran one as a long-termer, and when dirty, it resembled a great rusting hulk moored to the corner of some forgotten dock.From the same distance, it's readily apparent that no one would leave the GT in the corner of anything. Those rear haunches may be lifted wholesale from a 911, but the savagely pretty, low, lean and mean huskiness is all Mercedes. In the snapper's words, "It couldn't be made to look bad." Not in the past 10 years has the three-pointed star been plastered to something so overtly testosteronic; from the back the badge looks like it's been tattooed onto a bouncer's neck.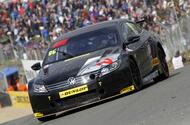 Jason Plato, Team BMR Volkswagen CC
The Dunlop MSA British Touring Car Championship moves to the East Midlands circuit this weekend. Here's how to qualify on pole position

Jason Plato experienced highs and lows at the opening round of the Dunlop MSA British Touring Car Championship at Brands Hatch earlier this month. He showed fantastic pace in his Team BMR Volkswagen CC, but lost a potential race win when a puncture pitched him off the circuit.

He's heading to Donington Park in confident mood, thanks to a car that's free from success ballast, and the fact he qualified on pole position there in 2014. Here is his guide to the optimum lap around the track:  

"You can see as I cross the line to start the lap, there are a couple of cars in front of me. If I had been in a testing session I would have aborted the lap but when you are in qualifying mode, with all the tyres and brakes up to the right temperature, you simply have to go for it anyway.

"Your pulse is generally a bit higher on a qualifying lap, but you can't get too wound up with traffic and then make a mistake because of that. You flash your lights like crazy and hope they move out of the way but it is just something that you have to deal with.

"I was flat-out down the Craner Curves and then we get to the Old Hairpin right-hander, which is a real test. You have to make up your mind before you get there about how much of the corner you are going to bite off. It is a bit of guestimation.

"It is like biting in to a chilli – you have to decide how brave you are going to be and then commit to it. You have to be over the normal limit because if you are on the normal limit, you will not be fast enough. It is a question of how brave you really want to be.

"It is a corner that when you get it right, you always think you could have done quicker but you will see that I am sliding around on opposite lock there. That means I gave it all I could.

"McLean's is another corner where you use guesswork. It is hard to get right and there is gravel right on the edge, so the penalty for getting it wrong is harsh.

"Then it is up to Coppice, and you are judging the feeling that the car has given you from Redgate, the Old Hairpin and McLean's to give you the confidence to attack there. As I come out of the corner, you can hear the car bog down – we had a small electrical issue that cost us a tenth of a second or so.

"The chicane at the end of the lap is always a compromise. You have a delta time on the dashboard where you can see how the lap has gone. Because the straight before it is nice and long, the data catches up with itself and it is pretty accurate by the time you get to the braking zone.

"That means you have a important choice to make – do you push it and try and grab as much kerb as you can, and risk losing time? Or do you back it off and try to keep it safe? Personally, if I am up on time, I will try to go at about 95 per cent to bank the lap time. When you get it right, Donington Park is a very satisfying lap."

Jason Plato was speaking to Matt James, touring car correspondent for Motorsport News.

Get the latest car news, reviews and galleries from Autocar direct to your inbox every week. Enter your email address below: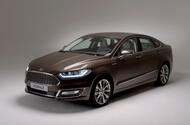 High-spec 2015 Ford Mondeo Vignale revealed
Ultimate version of Ford's Mondeo has been revealed; it comes with a high level of luxury and a personalised customer experience

The production version of the Ford Mondeo Vignale has been revealed, with prices starting at £29,045.

The new model will be available as an estate or a saloon and will sit at the very top of the Mondeo range. It is intended to give owners a more luxurious experience in terms of the car and their interaction with Ford.

The Mondeo Vignale is based on the Titanium X trim but adds several premium features on top. This includes a new Active Noise Cancellation system on diesel models. It monitors the noise in the cabin and emits opposing sound waves to cancel out the sound from the engine. It also gets upgraded insulation to reduce road noise in the cabin.

The front seats also come with a massaging function, while the dashboard is covered in soft-touch materials.

The Vignale is made to stand out from the rest of the Mondeo range courtesy of a series of visual upgrades to the exterior. The grille gets a hexagonal-shaped design that is bespoke to the Vignale range, while the lower grille, door mirrors and door claddings all feature chrome details. Other details get a high-gloss finish, while metallic paint comes as standard. The car also comes with 18in alloy wheels as part of the package.

Other technology included as standard includes the latest version of Ford's Sync2 infotainment system, park assist with a perpendicular parking system, a city braking system, adaptive LED headlights and traffic sign recognition. The stereo is an upgraded Sony system, complete with 12 speakers. Other equipment includes front and rear parking sensors and a rear parking camera.

Ford is offering the Vignale range with high-power engines only, in petrol, diesel or hybrid forms. There are two 2.0-litre diesel engines, with 178bhp and 207bhp outputs. The only petrol option is a 237bhp 2.0-litre Ecoboost. All of these engines are available on both estate and saloon versions, while only the saloon is available with Ford's 2.0-litre petrol-electric hybrid powertrain. Emissions of CO2 are unchanged over the rest of the Mondeo range. The most efficient versions are the hybrid, which emits 99g/km, and the diesel saloon, which produces 117g/km. The highest emissions are on the 2.0-litre petrol estate, which emits 176g/km.

Despite the high level of specification, Ford's European marketing, sales and service chief Roelant de Waard has confirmed that there will be more personalisation opportunities for customers wanting to further customise their Vignale. "We will be showing more personalisation options in May," he said. "They will be mainly cosmetic, both interior and exterior."

This personalisation will be possible in a series of new FordStores, which will be opened in flagship Ford dealerships. There will be 54 of these in the UK by the end of 2015, rising to an ultimate total of 70. Vignale owners will also be able to call on a personal relationship manager and arrange things such as collection and delivery of their car when it needs servicing, and a 24-hour technical support line.

There is also a dedicated mobile phone app, available for Apple and Android users, which allows owners access to driving tips, traffic regulation information and a dealership locator.

De Waard said the existence of the Vignale range has been driven by customer demand, with many Mondeo owners opting for Titanium X trim and spending in excess of £30,000 on their car. Ford is looking to protect the future values of the Vignale brand by not selling any to short-term rental companies or allowing any to be bought on the Motability scheme. Instead, it is aiming to appeal to company car drivers, specifically 'user-choosers' who can select their own car.

The Vignale range is set to grow in the future, with the S-Max next in line to get the high-level treatment later in 2015. It will be revealed in September, before going on sale by the end of 2015. More models are expected to join the range later, but it will only be the larger cars, due to the cost implications of offering such a bespoke service on smaller models. This means that the likes of the Kuga and the Galaxy are likely to get Vignale versions, while the Fiesta and Focus are not.

De Waard also confirmed that the Vignale range will remain under the Ford branding, rather than breaking free in the same way that DS has from parent company Citroën. "The strategy is to keep it as an integral part of the Ford offering," he said.

The Mondeo Vignale starts at £29,045, which buys the 178bhp 2.0-litre diesel saloon with a six-speed manual gearbox. The range goes up to the all-wheel-drive 2.0-litre diesel automatic, which costs £33,310.

The Mondeo Vignale will be available to order from May, with first cars heading to customers in late summer.

Get the latest car news, reviews and galleries from Autocar direct to your inbox every week. Enter your email address below:



School holiday commuting is not the carefree, rapid affair that it once was for Matt, as he fears the rise of the machines
Ah, school holidays. They used to be a reprieve for the commuter, with fewer cars making for shorter journey times and less stress.
A couple of weeks of "oh, it's not so bad", allowing you to put off that moment when you decide to pack it in, move to the country and live off the land, for another term, and then another term, until eventually you run out of terms, they give you a clock and send you off, and during the following decades your only driving is to the cruise terminal and GP surgery. I'm sure I used to like commuting in the school holidays.
But now I don't. I know there are still pockets of respite in towns at 8am, but the problem with school holidays today is that people still want to drive to places. Today there are a million people who don't care about cars, yet who have spent their PPI rebates on them and want to drive them – while you and I are still trying to go places. And they're hopeless at driving.
The problem, as I see it, is that these are people who have never set wheel on the M40 at 2pm on a Tuesday, driving, on the M40, at 2pm, and they have not a clue as to how to do it.
They are relatively easy to spot from a distance. Firstly, their cars are most likely to be superminis, crossovers or MPVs bought privately and chosen purely because of the number the dealer showed in the windscreen. The wheels will fill the arches more easily than usual, because onboard there is a surplus of passengers and Werther's Originals.
Secondly, you'll know because they're in the wrong lane, at the wrong speed, at the wrong time. With the kind of forensic analysis you've come to expect from this column, I can tell you that on The Twitter – that saviour of lazy journalists everywhere – more police traffic officers have written in the past two weeks about pulling cars for being in the wrong motorway lane than at any other time in recorded history. And it makes me fearful. Fearful not because you and I have to share road space with drivers like this for a few weeks a year. We can cope with that.
No, I'm fearful because, in life, rules are governed by the actions of the lowest common denominator. Every time I see an overburdened MPV wobbling along the middle lane of a motorway, or I spot a parent in town, negotiating a mini roundabout while flagrantly texting their offspring to find out from which park they should be collected, I fear the day when someone will say that enough is enough, that none of you can be trusted, and the machines must take over.
I'd complain about it when it happened, but by then I'll be living off the land and the only people writing about cars will be celebrity chefs and DJs.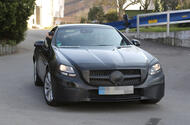 Facelifted Mercedes SLK to morph into new SLC as part of range-wide name changes, with styling, interior and mechanical upgrades planned
Prototypes of the Mercedes-Benz SLC continue to shed their disguise ahead of a planned public premiere for the two seat roadster at the Detroit motor show in early 2016.
Essentially a facelifted version of the existing SLK, the SLC retains the same bodywork as that of its predecessor but receives a new front bumper featuring a revised grille - reminiscent of that used on the Mercedes-AMG GT - and more contemporary headlights.
These latest spy pictures also hint that it will sport revised tail-lights and a reprofiled rear bumper with altered tail pipes.
Although yet to be officially confirmed, Mercedes-Benz officials suggest the SLK350 will make way for a new SLK400 model running Mercedes-Benz's twin-turbocharged 3.5-litre V6 petrol engine in place of the naturally aspirated 3.5-litre V6 unit offered today. Power is set to increase by 26bhp to 328bhp, with torque to extend by 82lb ft to 354lb ft.
At the top of the line-up, the SLK55 AMG is set to be replaced by the SLK63. It eschews the existing naturally-aspirated 5.5-litre V8 with 415bhp and 396lb ft for AMG's new twin-turbocharged 4.0-litre V8 delivering up to 502bhp and 516lb ft of torque.
The SLK400 is set to adopt Mercedes-Benz's new nine-speed automatic gearbox as standard in place of the seven-speed unit used by the SLK350. The SLK63 will continue with the seven-speed SpeedShift automatic gearbox used by the SLK55, although it will be updated with the latest software, as seen on the C63.
Earlier prototype models were spotted testing close to Mercedes-Benz's research and development centre on the outskirts of Stuttgart.
Get the latest car news, reviews and galleries from Autocar direct to your inbox every week. Enter your email address below: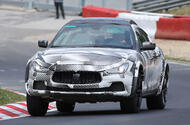 Italian company's premium sports-utility vehicle will go on sale late this year, and will be sold in right-hand drive from from 2016
Testing of a chassis mule for the new Maserati Levante SUV has reached the Nurburgring ahead of its launch at the end of this year. Right-hand drive versions going on sale in early 2016.
The launch of the model will be the culmination of a journey which began four years ago with the Maserati Kubang concept - which served notice of the Italian manufacturer's plans to build a rival to the Porsche Cayenne and BMW X6, as well as Bentley's upcoming Bentayga.
Current test mules for the Levante appear to be based on a heavily modified and raised Ghibli body, although this isn't expected to look like the definitive production version, which will take cues from the Kubang. The high-riding stance and large wheels of the test mule suggests that it could be assessing a four-wheel-drive system.
The test mule has a much more rugged appearance than a standard Ghibli, with flared wheel arches and a revised roofline, which could be carrying some supplementary weight in order to simulate the higher kerb weight of an SUV compared to the 1810kg Ghibli.
Maserati marketing director James Cowan told Autocar the SUV has the potential to be a "game-changer" for the brand. "It will be our biggest seller in many markets and will attract almost universally new customers to the brand," he said "The key factor is that it is a global vehicle - it will sell well in Europe, the US and China, and that gives us a broad base to approach sales from."
The brand has set targets to grow sales of to 75,000 units by 2018, of which around 3000 will be in the UK. "that's massive growth from where we were in 2013, when we sold 319 cars in the UK, but it is still relatively niche," said Cowan "By 2018 we should have around 30 UK dealers - so that averages out at 100 sales per dealer, which should ensure customer service and experience remains top-notch."
Cowan also said Maserati would work to grow its brand awareness: "One of the biggest challenges we face is getting people to want to know about Maserati. They've heard of it but they aren't necessarily eager to know anything beyond the Ferrari association. That's why we launched the Levante concept early - to get people talking about us."
The Levante will use a version of the 'Q4' all-wheel drive system adapted from its application in the latest Ghibli and Quattroporte models.
The all-wheel drive system will be modified for the Levante's dual-purpose role, with Maserati expected to draw on sister brand Jeep's expertise for the SUV's rough-terrain capabilities.
The Levante's structure will draw on the Quattroporte and Ghibli, while some electronics will come from Chrysler and Jeep. Its underpinnings are a development of those used on the Jeep Grand Cherokee. As with the Quattroporte and Ghibli, the Levante is expected to contain a high level of weight-saving aluminium in its body and suspension.
Engines for the Levante will include the firm's new 410bhp twin-turbocharged 3.0-litre petrol V6 and a 530bhp twin-turbocharged 3.8-litre V8. A 271bhp 3.0-litre V6 turbodiesel will be the key powerplant for Europe. The engines will be linked to an eight-speed automatic transmission.
A plug-in hybrid version of the car will also be launched, company boss Harald Wester confirmed to Autocar earlier this year. 
Company insiders have already revealed the Levante will come with road-biased driving dynamics and muscularly athletic styling when it goes on sale, as well as offering seating for five inside. Its cabin is said to be as luxurious as that found in the Quattroporte.
Maserati has said that high demand for Jeep models means the new Levante likely won't be built at Fiat Chrysler Automobiles' Jefferson North plant. Instead, it's understood that the Levante will be Italian built, although not at the same Grugliasco plant which currently makes the Ghibli and Quattroporte.
Maserati boss Harald Wester has said that the Levante SUV is still a real Maserati, and that it has been built as a response to the changing market: "Of course it is a real Maserati: sports and luxury can stand for different things. The market has changed, and the preference of our customers has changed. The sports car market has slowed down dramatically - the sports car market is 50,000 cars a year, the luxury SUV segment is ten times that."
Get the latest car news, reviews and galleries from Autocar direct to your inbox every week. Enter your email address below: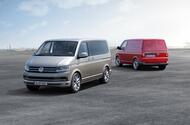 Volkswagen T6 Transporter
New T6 Transporter has been unveiled in Amsterdam ahead of its UK launch later in 2015

The all-new Volkswagen Transporter has been unveiled ahead of sales starting later this year. 

Updates over the previous models include improved technology, more efficient engines and styling tweaks to bring the Transporter in line with other products in the Volkswagen range.

Power will come from a range of 2.0-litre diesel engines that produce from 83bhp on the entry-level model up to 201bhp on the most powerful. All engines will come with an automatic engine stop-start system as standard, helping to make the T6 on average 15% more economical than the outgoing model. More powerful engines will be available with an optional seven-speed dual-clutch automatic gearbox.

The T6 will be available with a range of seating configurations. A long-wheelbase version will also be available shortly after launch.

There have been a number of specification updates. Optional automatic tailgate operation will make life easier for owners, especially considering the tailgate is nearly two metres high when open. All models will also come with Bluetooth and a touchscreen infotainment system similar to that in other Volkswagen Group products.

Volkswagen has made a range of safety equipment available on the T6, too. Buyers can specify adaptive cruise control, autonomous emergency braking and a driver alert system.

Pricing and UK specification information will be announced nearer the on-sale date, which is expected to be later in 2015.

Get the latest car news, reviews and galleries from Autocar direct to your inbox every week. Enter your email address below: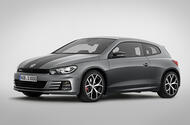 2015 Volkswagen Scirocco GTS
Facelifted Scirocco coupé gets a new style-orientated GTS version

The new GTS version of the facelifted Volkswagen Scirocco has been revealed ahead of its international debut at the Shanghai motor show next week.

The two-door coupé comes equipped with the 217bhp turbocharged 2.0-litre petrol engine that features in the standard Scirocco, but adds a host of visual upgrades.

The exterior looks are based on those of the R-Line trim, but with new 18in alloy wheels, red brake calipers, black door mirrors and the option of a GTS decal. The decal also comes with a pair of red or black stripes painted across the bonnet and roof.

Inside, the Scirocco GTS features several bespoke details, including GTS badges on the sills, steering wheel and the seats. The GTS package also features a golf-ball-style gearknob and red seams on the seatbelts, handbrake lever, gearlever surround, arm rests, floor mats and steering wheel.

The dashboard features several piano black details, while the window and mirror switches are finished in chrome.

The arrival of the GTS also heralds the arrival of a new, second-generation infotainment system in the Scirocco range. This will be offered across all Scirocco models from the end of May.

Performance is identical to that of the standard Scirocco, with a claimed 0-62mph time of 6.5sec in both manual and dual-clutch automatic guises. Fuel economy has dropped slightly, however. The manual GTS returns a claimed combined figure of 46.3mpg, while the DSG version is capable of 44.1mpg.

There is no official line on pricing and launch dates for the Scirocco GTS in the UK, but the previous version sat at the top of the model's range, and this model is likely to do so, too. This would see it cost just over £30,000 as a result.



Audi's Prologue Allroad concept will be unveiled at the Shanghai motor show
McLaren's 540C sports car, a new Mercedes-Benz SUV concept and Audi's third Prologue vehicle - there's plenty of exciting new metal heading to Shanghai

The Shanghai motor show opens its doors on 20 April, and Autocar will be there to bring you the latest news, pictures and analysis from this Chinese motor show.

Though predominantly a stomping ground for Chinese manufacturers and importers to showcase their latest wares, Shanghai also gives Western brands a chance to unveil key models aimed specifically at the growing Asian market. 

New models we're expecting to see in Shanghai include McLaren's 540C, a super-luxury version of Volvo's new XC90, BMW's hybrid X5, the Citroën Aircross concept and the Mercedes-Benz GLC Coupé.

Take a look at the list below to read more about the new metal heading to Shanghai, and keep checking back to this page as we'll be updating this preview in the run-up to the show.

Shanghai motor show 2015 - Western brands

Audi Prologue Allroad - The third model in Audi's Prologue family of concept cars should take the form of a high-riding Allroad model. It most closely previews the next A6 Allroad, due in 2018.

Audi's petrol plug-in hybrid system - Specifically developed for Asian markets at this stage, the German manufacturer claims average CO2 emissions of 60g/km for its petrol electric hybrid system in the new Q7 e-tron 2.0 TFSI quattro. The technology could also find its way into next year's all-new Audi A4.

BMW X5 xDrive40e - Originally scheduled for the New York show earlier this month, BMW's hybrid X5 instead makes its global debut in Shanghai. The model offers up to 85.6mpg and CO2 emissions of as little as 77g/km.

Citroën Aircross concept - Citroën's new concept car shows how the stylish looks of the C4 Cactus could be applied to other models, and previews a new family of crossovers from the French brand.

McLaren 540C - The second model from McLaren's new Sports Series should come with around 533bhp and will be priced at around £127,000.

Mercedes-Benz GLC Coupé - New Mercedes-Benz concept previews upcoming GLC Coupé, a fully fledged BMW X4 rival based on the C-Class platform.

MG GS SUV - MG's first ever SUV has recently been spotted testing in the UK, but will go on sale in China later this year.

Mini's augmented reality glasses - Still in the prototype phase, the technology has the capability to improve visibility by rendering A-pillars and doors invisible. Navigation instructions can also be projected in front of the driver.

Peugeot 308 R Hybrid concept - The french car firm will unveil a bonkers hybrid version of its small family hatchback. Combined power from the 1.6-litre petrol engine and two electric motors is said to be 493bhp and 538 lb ft of torque, through all four wheels.

Volkswagen Scirocco GTS - Facelifted two-door coupé gets exterior and interior additions over the Scirocco's R-Line trim.

Volvo XC90 - Top-end version of Volvo's SUV will test just how high the firm can price the car.

Shanghai motor show 2015 - Home manufacturers

BYD Yuan - The first of two SUV concepts from BYD is dubbed Yuan and described as a hybrid variant of the firm's BYD S1 compact SUV.

BYD Song - The Song is a hybrid version of BYD's S3 SUV.

Changan electric coupé - four-door electric concept car features a 165bhp powertrain.

Jiangling Yusheng S330 concept - futuristic Yusheng 330 concept reportedly previews a new compact SUV

Qoros SUV concept - Teaser concept will give styling clues to an SUV model expected to reach Chinese showrooms at the end of the year.

Zoyte EV - Mixing styling elements from the BMW i3, Smart Fortwo and even the Range Rover Evoque, Zoyte's EV has a claimed range of 93 miles.

Read more Shanghai motor show news

Get the latest car news, reviews and galleries from Autocar direct to your inbox every week. Enter your email address below: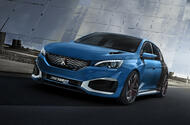 The 493bhp Peugeot 308 R Hybrid concept revealed ahead of Shanghai show
Peugeot Sport has developed a near 500bhp hybrid version of the 308 hatchback that will be shown at the Shanghai motor show

The Peugeot 308 R Hybrid has been revealed ahead of the Shanghai motor show, complete with a combined power output of 493bhp and 538lb ft of torque.

The concept car is powered by a 267bhp 1.6-litre petrol engine from the Peugeot RCZ R coupe, and two electric motors that all combine to help give the car a 0-62mph time of 4.0 seconds and CO2 emissions of 70g/km.

The 308 R Hybrid has been adapted to cope with the extra power on offer, with the front and rear tracks both widened by 80mm. It sits on 19-inch alloy wheels, clad with 235/35 R19 tyres.

It sends power to all four wheels, and has upgraded brakes front and rear. There are four driving modes - Hot Lap, Track, Road, and ZEV. Hot Lap mode is designed to make the most of the car's power, while Track only allows access to 395bhp. Track uses the petrol engine and the rear electric motor, with the front one acting as a booster for acceleration.

Road mode has 296bhp and uses the petrol engine, supplemented by the rear motor for acceleration, while ZEV only runs on the electric motors. Peugeot has not said how far the car can travel on electric power alone, but has said it can be fully recharged on a fast charger in just 45 minutes.

At the front, the grille has been modified and features a chequered pattern, while the bonnet has two air scoops, one on either side. It is more understated at the rear, with a narrow spoiler at the top of the tailgate. There are two more air scoops on the bumper, which help keep the battery cool by drawing out hot air.

The two-tone paint job is familiar to the 308 R concept that first appeared at the 2013 Frankfurt motor show, although it is blue and black on the hybrid. The paint contains glass particles to add shine, while the colour scheme is normally only used on French competition cars.

Inside, the cockpit is familiar to the rest of the 308 range in many ways, with the same instrumentation. However, it gets four individual sport seats, in fawn leather, while the dashboard is covered in a soft-touch fabric that Peugeot uses on its concept cars.

It has the same small steering wheel as the rest of the 308 range, but with 308 Hybrid R badging. The six-speed automatic gearbox is controlled by paddles behind the wheel, and a head-up display projects the crucial data into the driver's eye-line.

There is no word on whether the Hybrid R will make it into production, or be used as a racing car.



Glenfrome Delta
A tiny company that would make its name in modified Range Rovers started out with an eye-catching supercar prototype

Here's one that slipped through the cracks. The Glenfrome Delta, the work of a small Bristol-based firm, was a stunning two-seat sports car that never got past the concept stage.

Glenfrome Engineering, run by father and son Ken and Michael Evans, spent 20 months building its mid-engined prototype, finishing it just in time for the 1977 Earls Court motor show.

The car didn't snag any orders, but a wealthy Arab liked the bodywork and commissioned a converted Range Rover. That took Glenfrome into a very lucrative new direction as coachbuilder of bespoke Range Rovers destined for the Middle East.

The prototype Delta, meanwhile, was wheeled to the back of a storeroom and covered with a dust sheet for eight years. And then Autocar's Bob Cooke was invited to drive the car.

"The past came flooding back as we blasted along the M32," wrote Cooke."The engine had a familiar sound, being the 1998cc, four-cylinder unit developed jointly by Saab and Triumph and used in the Dolomite Sprint.

"The suspension is Triumph GT6 front and Stag semi-trailing arm rear, and so felt familiar – a little crashy over bumps but sportily firm."

While the Delta sat on underpinnings found in a scrapyard, its bodywork was the work of passionate, skilled craftsmen.

"Smooth panels, gentle curves and neat joints were all made freehand in sheet aluminium," wrote Cooke. "Ken Evans laid out the engine, running gear and suspension on a workshop floor and marked a few chalk lines on the ground. No design or technical drawing ever existed for the Delta.

"Evans and Viv Hunt, an aluminium craftsman, started with a steel chassis welded up to hold the mechanical components together. Then the outline of the body was framed in welded-up light tubing and the aluminium sheet bent and rolled to fit. When the panels matched up, the tubing framework beneath was cut out."

Unsurprisingly, the eight-year-old,unsorted show car wasn't stunning to drive, although Cooke could sense potential.

"The Delta uses 13in wheels,so the car is effectively undergeared," he wrote. "It did have one saving grace,though, in that acceleration was good enough to winkle a way in front of the traffic and the engine flexible enough not to call for lots of gear changing.

"Production versions would have given much more exciting performance – the plan was to fit a turbocharged Rover V8 and a ZF five-speed transaxle."

Afterwards, the Delta went back into storage. "Perhaps, as they drape the sheet back over the Delta prototype, there's a faint thought in the back of Evans's mind that the time might be ripe to reconsider putting its stylish two-seater into production. Those freehand lines and a blown V8 sound too good to miss."

Previous Throwback Thursdays

4 March 1899 - Steam, electric or combustion engine? 

14 February 1913 - 100 miles in one hour

8 April 1916 - Making post-war predictions

25 March 1922 - Caterpillar tracks are the future

2 February 1934 - The ethics of skidding

21 January 1949 - Tidier tails

27 January 1961 - Ford Thunderbird road test

19 January 1980 - Talbot Horizon road test

13 February 1982 - 4x4s tested on the farm 

16 March 1994 - Bentley's Concept Java

16 April 1997 - When Bugatti bit the dust

4 April 2001 - 0-260mph in 6.0 seconds

Get the latest car news, reviews and galleries from Autocar direct to your inbox every week. Enter your email address below:



Audi Q7 e-tron 2.0 TFSI quattro
The Ingolstadt-based manufacturer has developed a petrol-electric system aimed specifically at Asian car markets

Audi has revealed a new plug-in petrol-electric hybrid system, following on from the plug-in diesel-electric arrangement unveiled at the Geneva motor show back in March.

Set to make its public premiere at the Shanghai motor show on Monday, the petrol-electric system will first be used by a frugal new Q7 e-tron 2.0 TFSI quattro model developed specifically for Asian markets, including China, Japan and Singapore, before making its way into other new Audi models, including next year's all-new A4, according to high-ranking Ingolstadt officials.

Audi's latest plug-in hybrid combines the German car maker's widely-used turbocharged 2.0-litre four-cylinder direct-injection petrol engine with an electric motor mounted within the housing of the Q7 e-tron 2.0 TFSI quattro's standard eight-speed automatic gearbox.

The combustion engine delivers 248bhp and 273lb ft of torque, while the disc-shaped electric motor provides 126bhp and 258lb ft. When operating in parallel, the two power sources deliver a combined 362bhp and 516lb ft.

The reserves are sufficient to propel the four-wheel drive Q7 e-tron 2.0 TFSI quattro from 0-62mph in 5.9sec and a top speed of 237mph. Combined cycle consumption is put at 113mpg on the Chinese test procedure, corresponding to average CO2 emissions of 60g/km.

The electric motor is driven by a 17.3kWh lithium ion battery mounted underneath the luggage compartment. Consisting of 168 individual cells, it holds sufficient energy to enable the latest Q7 to travel 32.9 miles on electricity alone. All up, the total range of the new SUV is put at 633.8 miles.

Audi's new petrol-electric hybrid is equipped with two phase charging technology that permits charging up to 7.2kW for a total recharge time of 2.5 hours.

Road tax laws providing incentives to buyers of cars under 2.0-litres in many Asian countries are behind Audi's decision to introduce the Q7 e-tron 2.0 TFSI quattro, whose petrol engine boasts a relatively small capacity of 1984 cubic centimeters.

Despite its apparent suitably for motorists living in areas where road charging is in place, there is no official word as to whether the new Q7 is earmarked for sale in the UK.

Get the latest car news, reviews and galleries from Autocar direct to your inbox every week. Enter your email address below: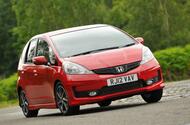 Japanese manufacturers dominate a survey of Britain's most reliable used cars
Honda has been named the most reliable used car manufacturer for the ninth consecutive year, according to research by What Car? and Warranty Direct. Suzuki and Toyota completed the top three places. Chevrolet, Ford, Skoda, Peugeot and Fiat also forced their way into the top 10.
The annual survey covers 38 manufacturers and analyses 50,000 live Warranty Direct policies on three to eight-year-old vehicles. Warranty Direct's unique Reliability Index (RI) calculates a score for vehicle's reliability using a complex formula that takes into account its failure rate, age, mileage and cost of repair. The lower the RI number, the more trustworthy the car.
Luxury and prestige marques traditionally score poorly due to high replacement component and labour costs. Bentley and Porsche were among the poorest scorers. According to Warranty Direct, 93% of Bentleys on its books suffered a problem each year, making it Britain's least dependable car maker.
However, Bentley rejected the survey's findings, releasing a statement saying: "The Warranty Direct survey is not an accurate reflection of the Bentley ownership experience, as it covers less than four per cent of the Bentley vehicles of comparable age on the road in the UK.  It also fails to include any comparable high luxury brands as a benchmark.  Due to the very high quality materials and components used throughout our vehicles, the cost of owning and maintaining a Bentley is never going to be directly comparable with the other cars in this survey.
"Bentley has such confidence in the reliability and build quality of its cars that it offers those customers wanting complete peace-of-mind a comprehensive and industry-leading three-year warranty on any Pre-Owned car up to 11 years old.  The Bentley warranty covers all mechanical and electrical components, includes cover against consequential damage and MOT test insurance, and has no mileage or claim limit."
Overall, the most reliable models are the Honda Jazz and Mitsubishi Lancer, both of which also carry reasonable average repair costs. The least reliable model is the Audi RS6, but the mighty Subaru Impreza is the most costly to fix, with an eye-watering average repair bill of £1635.70. 
Get the latest car news, reviews and galleries from Autocar direct to your inbox every week. Enter your email address below:
The biggest Mini yet will go on sale later this year
This is the all-new Mini Clubman, which is in the final stages of testing, before it is launched later this year.
The new Clubman is a significantly different car to the quirky outgoing model. First, the new model is a substantially larger because it shares the same front-drive platform that underpins the BMW 2 Series.
Judging by the Clubman concept shown at the Geneva show in 2014, the new car will be just over 4.2m long – some 26cm longer than the current Clubman – making it the biggest Mini yet. It's also thought to be a significant 161mm wider and 24mm taller.
This time around, the Clubman gets four conventional doors but, instead of a conventional hatchback, it has the same twin, side-hinged, 'barn door' arrangement as the current Clubman.
BMW has also decided to distinguish the car from its three-door sister car by significantly changing the exterior and interior design.
The Clubman's front end takes its inspiration from the Mini Rocketman concept. The interior gets its own style with a different dashtop moulding (which reduces the visual bulk of the dashboard) and a new high-rise centre console.
Sources say that the Clubman's interior space will make it competitive in the European C-segment, offering a 'fresh and dynamic' alternative to the VW Golf and Ford Focus.
The Clubman has the same suspension set-up – including an independent rear end – as its smaller sister, and BMW insiders expect it to be most impressive driver's car in this class.
The Clubman will share the same range of three- and four-cylinder petrol and diesel engines as the three-door Mini. All-wheel drive is likely to be offered on the Clubman, although not from launch. Later in the Clubman's life a plug-in hybrid version with a three-cylinder engine is also likely.
There's no news on pricing as yet, but expect the entry-level model to cost at least £17,500.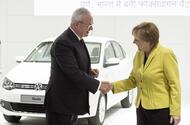 Martin Winterkorn seen with German Chancellor Angela Merkel
VW Group boss Martin Winterkorn's position looks fragile as margins and sales slip at the VW brand

Volkswagen Group's leadership troubles have gone global as the position of group CEO Martin Winterkorn looks ever more perilous.

Last weekend VW Supervisory board Chairman Ferdinand Piech told the press that he was 'not aligned with Winterkorn'. 

Piech's huge dominance over the running of the VW Group meant this relatively benign comment triggered a storm of speculation about the leadership of the VW Group, which has rattled investors, unions and local government.

The Qatar Investment Authority – which has significant investment in the VW Group – was quoted in the German press criticizing supervisory board chairman Ferdinand Piech.

Handelsblatt said that a QIA source believed Piech should not have raised the issue of the leadership of VW before being able to 'present an alternative' that had the backing of the supervisory board.

The latest news reports suggest that a group from the supervisory board, the VW Works Council boss and the Prime Minister of Lower Saxony will all meet on Friday (17th April) to discuss the leadership crisis triggered by Piech's comments.

Winterkorn – who has spent most of his career working in harmony with Piech – was expected to retire in 2016 and has been credited with steering the multi-brand group to huge success.

On paper, Winterkorn's tenure since being installed in 2007 has been one of significant success, driving VW Group global sales up from 5.72m in 2006 to 10.14m in 2014. Profits are also at an all-time high and up in 2014 more than 21 percent on 2013.

However, when you dig into the breakdown of performance by the various brands, it is clear that the VW brand itself is not on the best shape. With margins down at 2.5 per cent in 2014, it made an operating profit of 2.5bn Euros on sales of 6.16m vehicles.

In stark contrast Porsche also made 2.78bn Euros in profit (a 15.8 per cent margin) on sales of just 203,000 cars. Certainly, Porsche is in the super-premium league, but Audi made an operating profit of 5.15bn Euros (a 9.8 per cent margin) on sales of 1.8m cars.

Clearly the VW Group is prospering on the back of Porsche and Audi and the VW brand itself is being weighed down by comparatively high costs.

The rollout of the MQB platform and MQB factory system across the globe is also immensely costly and is not guaranteed to transform VW brand profitability.

Autocar has also spoken to senior industry figures at rival companies who claim to be surprised by the nature of the high-end (and costly) engineering in the Golf platform.

Moreover, under Winterkorn the VW brand in the US new car market has stumbled badly. Despite a huge push to get back into serious contention in the US, sales slipped back in 2014 and VW admits that it has been badly wrong footed by a lack of SUV and Crossover models.

Heinz-Jacob Neusser revealed VW's plans for at least five US-centric SUV models to Autocar at the recent New York auto show, but the full line-up is years away and VW's position in North America will probably take three years to improve noticeably.

VW's long-trailed plans for a super-budget car – intended primarily for China – also seemed to have run aground under Winterkorn. After failing to devise a concept that both met cost and engineering targets, Dr Neusser told Autocar at New York that the project had now been re-cast.

He said that the new concept is for a budget platform that could spawn both a saloon and a crossover with the "maximum number of shared parts". However, this new model is still at least three years from the showroom.

All of this would have probably been enough for Piech to pull the rug out from under Winterkorn. But the financial results for the first quarter of 2015 were probably the tipping point.

According to analysts at Evercore ISI, sales of VW brand cars were down by 1.3 percent globally and down 1.8 percent when China is excluded. Even in a rising Western European market which was up by 7.5 per cent, VW brand sales rose by just 1.9 per cent. Profits margins in the first three months of 2015 are thought to have slipped back to 2.1 per cent.

It seems likely that the latter figures were the final straw for Piech, who now looks set to trigger a significant overhaul of VW Group management, with special emphasis on turning around the VW brand, which is simply spending too much money on each car it sells.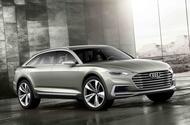 Audi Prologue Allroad
Rugged Shanghai show car signposts Audi's future design direction and is the third vehicle in the Prologue concept series

Audi has revealed another take on its Prologue concept car in the form of this brawny 724bhp plug-in petrol-electric hybrid-powered Audi Prologue Allroad variant.

Set to make its public premiere at the Shanghai motor show next Monday, the high riding estate is the third in a series of Prologue concept cars that first kicked off with the unveiling of an initial coupe variant at the Los Angles motor show last November and then continued with a more practical five-door Avant version revealed at the Geneva motor show in March.

As well as showcasing a new design lineage developed by Audi design boss Marc Lichte for selected future models from the German car maker, the new concept car also provides hints to the next-generation A6 Allroad tentatively due to be introduced in 2017.

Predictably, the styling of the Prologue Allroad draws heavily on the Prologue Avant. The two concept cars share the basic body and detailing. But in keeping with existing Allroad models, Audi's latest concept receives an additional 77mm of ground clearance as well as more rugged looking bumpers with integrated skid plates, aluminium roof rails along with cladding within the wheelarches and along the flanks.   

At 5130mm in length, the new Audi concept is 185mm longer than the existing third-generation A6 Allroad, hinting the fourth-generation model is set to grow in size.

Inside, there is a combination of blue and brown leather throughout, seats featuring perforations mimicking the car's newly shaped single frame grille treatment, dark ash veneer trims and aluminium elements.

The Prologue Allroad is powered by a new plug-in petrol-electric hybrid system currently under development in Ingolstadt. It uses a twin-turbocharged 4.0-litre V8 direct injection petrol engine developed in a co-operation between Audi and Porsche and set for use in future models from both car makers as well as those from sister Volkswagen Group company, Bentley.

The all-new combustion engine, which will be introduced as a replacement for the existing 4.2-litre V8 used by Audi and Bentley as well as the 4.8-litre V8 used by Porsche, is combined with a brushless electric motor mounted within the forward section of the concept car's eight speed automatic gearbox to provide a combined system output of 724bhp and a stout 664lb ft of torque. Energy for the electric motor is provided by a 14.1 kWh lithium ion battery mounted within the floor of the boot.

Audi quotes a theoretical 0-62mph time of just 3.5sec along with combined cycle consumption of 117.7mpg and CO2 emissions of 56g/km. The Prologue Allroad is also claimed to possess an electric range of 33.6 miles. Along with conventional plug-in charging, the high riding five door estate also features wireless charging technology that allows its battery to be charged inductively.   

Get the latest car news, reviews and galleries from Autocar direct to your inbox every week. Enter your email address below:



VW's mega-hatch gets a bigger boot, but keeps its bombastic handling The Volkswagen Golf R took us all a bit by surprise. Sure, with 296bhp and active four-wheel drive, we expected the rampant all-weather performance, but many of the mega-fast, four-wheel-drive hatches from VW and Co have generally proved to be the Schwarzeneggers of their ilk - all muscle and not much character.That's where the Golf R marked a departure from the norm, serving up surprisingly adjustable, bombastic handling. So can the automatic-only Golf R estate match the hatch's handling finesse?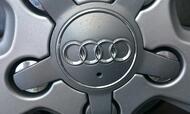 Can you guess how much a replacement 21in Audi Q7 alloy wheel costs from a main dealer?
Parts prices could make today's upmarket cars unaffordable for the ordinary motorist

Over Easter, I was talking to a chap who lives down in Hampshire. Given that he had three children, a dog and a history of sporty cars, I wasn't surprised he had bought an Audi Q7 back in 2010.

He was just the sort of relatively affluent driver whom Audi has served so well over the past two decades. Having worked his way up the corporate ladder, and enjoyed one of Audi's high-performance estate cars, he was a dead cert for the Q7 once marriage and children arrived.

The Q7 is smart, has a lovely interior, is fleet (thanks to the V6 diesel) and surefooted (quattro, of course). But there's a limit to premium motoring, as he pointed out to me.

The Q7, which was five years old, had developed a couple of faults. Firstly, one of the big 21in alloys was cracked and possibly bent. Secondly, the wiper motor had gone nuts, leaving him with wiper arms that were stuttering across the windscreen. Finally, the car needed a service.

According to Mr Q7, the local Audi dealer wanted around £1300 for a wheel, more than £700 for a wiper motor and around £500 for the service. Not impressed, he took the Q7 and traded it in against a 64-plate Land Rover Discovery 4 – partly on an earlier recommendation by me.

But what he told me next amazed me most of all. Apparently he also bought an insurance policy from the Land Rover dealer, which covered the Disco against damaged wheels and tyres.

The car already has a two-year warranty left to run, so that just leaves him the standard-issue servicing to cover with his own wallet. Call it two years of relatively shock-free motoring locked in.

But I was amazed that manufacturers charge so much for original equipment parts that it's now possible to insure yourself against the cost.

But – and I'm sure you are already ahead of me on this – what happens when the factory warranty runs out and he's faced with main dealer parts prices?

Most of us have an eye out on the classifieds for these older premium cars, idly wondering when something upmarket and interesting might become cheap enough to afford. But affordability doesn't mean just the purchase price.

Of course, all cars have become mechanically more complex, which is making repairs ever more expensive. Relatively modern turbodiesel cars can melt your wallet quite easily, with not-uncommon failed dual-mass flywheels and defunct high-pressure fuel pumps each costing north of £1000 to fix.

But £1000 for a wheel or £700 for a wiper motor puts modern premium into a completely different perspective. (I've still not got over the £450 I paid in 1997 for an idle control valve for my old Audi 90 20v quattro Sport.)

I once met Nick Mason (race car collector and part-time drummer) and asked him why he bothered with old cars - which are awkward, noisy and uncomfortable – when his day-to-day car was the awesome Audi RS6.

He looked at me as if I was a bit dim and said "because you can rebuild the old cars". Which is a fair point. I don't imagine that an RS6's main ECU will be easy to find in 2025.

It is no wonder that my Autocar colleagues are voting with their hard-earned cash and buying rather older interesting cars. In past couple of months we've seen super-budget purchases of an MG F and a Jaguar XJ X300, as well as a Dodge Charger.

Indeed, it's possible to buy every single part for the Dodge, as was well as impressive upgrades (such as decent brakes), for something approaching sensible money. The rear window and zips of the MG F's roof were replaced locally for well under £120.

Increasingly, it seems, owning an 'interesting' car means either something still under the manufacturers warranty, or something that's old enough (and simple enough) to covered by cottage industry back-up.

If, like me, you would like something with relatively modern safety and dynamics, there's quite a narrow window of potential vehicles you could afford to run. No wonder three-year lease deals are so popular.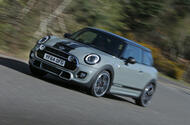 More power, more torque and more noise for this limited-edition Mini Cooper S. Unfortunately, there's considerably more price, too. The 210 Challenge Edition Mini has been built to celebrate the fact that the latest Mini will soon hit the track competing in the Mini Challenge race series. It's essentially a standard three-door Cooper S hatch, with its 2.0-litre petrol engine boosted from 189 to 207bhp and given an extra 15lb ft to get you in the party mood. Visual upgrades on the outside include 18in alloys, stripes, spot lights and lashings of carbonfibre, while inside every car comes as standard with usually expensive options such as Mini's Media XL pack, front and rear parking sensors, a Harmon Kardon sound system and variable dampers.Besides the increased power and torque, the also standard John Cooper Works tuning kit offers a new exhaust with a carbonfibre surround at its business end and two modes: Standard or Track. Unlike conventional sports exhausts, it's switched on and off using a Bluetooth remote and comes with cautionary small print: 'Track is not to be used on the public road'. You could think of the 210 as a 'JCW-lite', then. A taster before real deal is launched soon. However, at near enough £30,000 there's nothing 'lite' about its price.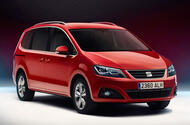 The new Alhambra will be in dealerships this summer
Seat's facelifted MPV is set to go on sale in May with styling tweaks and more efficient engines

The facelifted Seat Alhambra will be powered by more efficient engines and feature Seat's new-generation infotainment system when it arrives at dealerships in the summer.

Seat says the MPV will have an increased power output and be up to 15% more fuel efficient than the model it replaces. UK order books are set to open in May.

All petrol and diesel engines in the new line-up are Euro 6 compliant, consisting of two 2.0-litre diesel engines and a 148bhp 1.4-litre petrol engine.

The 2.0 TDI engine will be offered with 148bhp and 182bhp power outputs, with the lower-powered variant returning claimed average fuel economy of 57.6mpg and 130g/km of CO2 emissions. A DSG dual-clutch automatic gearbox will be available with all engines.

Seat's new generation of Easy Connect infotainment system will come with the new Alhambra and brings with it a high-resolution touchscreen and sat-nav. Buyers can also choose from new trim colours in the interior, and the steering wheel design has been carried over from the Seat Leon.

An autonomous braking system that prevents further accidents after a collision and a blind spot monitor will be available, as well as adaptive chassis control, while massage seats are also offered along with keyless entry and start.

Cosmetic changes are subtle and include a fresh grille design, new wheel designs and LED rear lights.

Full pricing and specifications will be released closer to the launch date.

Get the latest car news, reviews and galleries from Autocar direct to your inbox every week. Enter your email address below: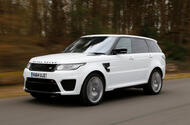 Range Rover Sport SVR costs from £93,450
JLR's first 'special vehicle' is big on charm, pace, capability and driver engagement. Expertly judged and executed It takes an inordinate amount of brand cachet and confidence to do this. At a time when austerity is still making front page headlines throughout the western world, this is a £93,000 Range Rover Sport (£108,450 as tested) that has 542bhp.Those are large figures that could easily seem out of kilter with the times. But austerity be damned: this car has been coming, no matter what.In the past year, more than 500,000 people have become millionaires in the United States alone, and that rate is being outstripped by the Chinese. There are now more people than ever before who have the means to afford cars like this Range Rover Sport SVR, the first Land Rover product of Jaguar Land Rover's Special Vehicle Operations (SVO) division.The people at SVO have made the SVR nothing less than the most powerful Land Rover in the company's history. The car deploys 542bhp from its supercharged 5.0-litre V8 engine and adopts a raft of mechanical and dynamic changes to accompany the extra horsepower.This is still a vast SUV, but given the kind of demand that's available globally for luxury and performance 4x4s, the question, then, is no longer "why would you make a car of this size, with this power?". Given that there are so many people with the income and inclination to buy one, the question is "why wouldn't you make one?".It's a question BMW asked itself with the X5 M as long ago as 2010 and that it answered well enough to continue into the latest X5 and X6. But, then, BMW was ahead of the game when it introduced the X5 a good half decade before Range Rover launched the Mk1 Sport in 2005. Porsche's Cayenne Turbo is into its second generation, too.So the fact that the SVR only now tops a Sport line-up that has, in this second generation, been on sale since 2013 means it's a latecomer. We'll find out whether the time has been well spent.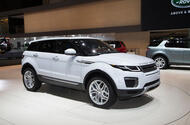 The Range Rover Evoque gets a new turbodiesel engine option from JLR's Ingenium range
Compact SUV gets new LED lights, refreshed styling, new engines and a cabriolet version; priced from £30,200 and on sale from September

Land Rover has confirmed that the facelifted Range Rover Evoque, revealed at the 2015 Geneva motor show, will start at £30,200 when it goes on sale from September.

It will be the most efficient Land Rover production model yet, with Jaguar Land Rover's new 2.0-litre four-cylinder Ingenium turbodiesel engine under its bonnet.

The most economical version, the two-wheel-drive, 148bhp, 317lb ft eD4 equipped with a manual gearbox, will deliver a claimed 68mpg on the combined cycle and emit 109g/km of CO2, according to the manufacturer's estimated figures. That's 18% more fuel efficient than the Evoque's previous diesel engines.

A more potent diesel will also be offered with 178bhp and 317lb ft. It will return 59mpg and 125g/km in six-speed manual, four-wheel-drive form.

The new car will also be offered with Land Rover's existing 237bhp Si4 2.0-litre turbo petrol engine, which can achieve 36mpg and 181g/km. This variant, which comes with four-wheel drive and a nine-speed automatic transmission as standard, can accelerate from 0-62mph in 7.6sec and has a top speed of 135mph.

Three drivetrains will be available: two-wheel drive, four-wheel drive and Active Driveline. The Active Driveline automatically switches between two and four-wheel drive as required, and also features torque vectoring to improve traction in low-grip situations. It is standard when the Si4 petrol engine is specified and optional across the rest of the range.

Under the skin, the Evoque's suspension set-up has been altered to take into account the lower weight of the Ingenium diesel engines. There's a new front suspension subframe and revised rear bushings, as well as larger brake discs.

The most efficient Evoques – namely the front-wheel-drive eD4 three-door and five-door variants – will be designated as 'E-Capability' models and wear blue 'Evoque' badges.

Land Rover has tweaked the exterior design of the Evoque with a new front bumper, enlarged air intakes, two new grille designs, all-LED adaptive headlights and new alloy wheel designs among the key changes. The rear gets a new tailgate spoiler and high-level LED stoplight. In the cabin, the revised car features new seats and door casings, more soft-touch materials and fresh colour choices.

Land Rover will bring the Evoque's trim levels in line with those of the Range Rover Sport, meaning customers can choose SE, HSE Dynamic and Autobiography specifications. Every car now comes with lane departure warning, Autonomous Emergency Braking (AEB), heated eight-way adjustable front seats, electric door mirrors, automatic lights and wipers and automatic climate control all as standard.

All versions of the Evoque get a new TFT information display in the instrument panel and JLR's new 8.0in touchscreen-based multimedia system, called InControl Touch. It allows users to swipe between screens just like a smartphone and allows you to display apps on the touchscreen.

The HSE and Autobiography trim levels get a higher-spec version called InControl Touch Plus, which comes with satellite navigation and the option of a rear-seat entertainment system with a pair of 8.0in video screens with wireless digital headphones.

The model also benefits from technology first seen on the Range Rover. All-Terrain Progress Control (ATPC) maintains a pre-determined speed off road to assist the driver in negotiating tricky terrain. 

The revised equipment levels and new engines have resulted in a tweaking to the car's pricing, with the entry-level model now starting at £30,200 - a rise of a touch under £2000 over the outgoing version.

This price buys you the 2WD model complete with the new 148bhp eD4 Ingenium diesel engine in SE trim. The range carries on to the automatic 4WD with the 237bhp Si4 engine in HSE Dynamic Lux trim. This costs £48,500.

Fewer trim choices are offered on the three-door Evoque, but each one costs exactly the same as the equivalent five-door version.

Land Rover has also confirmed that a convertible version of the Evoque will join the revamped line-up.

Land Rover design boss Gerry McGovern said: "Our challenge has been to enhance Evoque without diluting its iconic design. The design refreshments give it an even greater presence on the road yet retain the emotional appeal that has made it so popular with more than 400,000 consumers around the world."

Read more Geneva motor show news

Get the latest car news, reviews and galleries from Autocar direct to your inbox every week. Enter your email address below: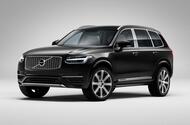 The Volvo XC90 Excellence shows the firm's understanding of the Chinese market
Volvo's common-sense approach in the global car market is allowing it to stand apart in a shouty marketplace

Perhaps it's because the car industry is awash with brashness (currently led by Jaguar's 'Better get a pre-nup' campaign with the F-Type, I reckon), but there's something deeply compelling about Volvo's modestly rational plans to reinvent itself over the next five years that makes you want it to succeed.

The company has, of course, been through the mill. Steered by Ford, it seemed to forget what made it different. Sold by Ford, it faced an uncertain future as an independent, owned by an ambitious but unknown (here, at least) Chinese firm.

But it has emerged - following some management turmoil, it must be said - on terrific form. Volvo is resolutely confident again, with a dedication to its Swedish roots backed by a very modest swagger that the new XC90 is something a bit special, and that if this car is a king-hit, so should every other new offering based on the same SPA architecture be.

We should get a further signal of its rebirth - built around an impressive powertrain line-up, a more confident assertion of its safety message, expressive exterior design and luxurious interior design at the cutting edge of technology - when the S90 replaces the aged S80 late this year. But UK MD Nick Connor is already buoyant: "Look at the XC90. The S90 will be an even richer expression of that. You'll be plenty surprised by what we can do."

Globally, Volvo is well poised and typically modest. Last year it sold 460,000 cars (around one tenth of which were in the UK) and it wants to take that figure to 800,000 by 2020 - a 2% or so global share that seems entirely realistic given its entire product line-up will be refreshed by then. It's worth noting that other, noisier executive car makers with pretences at this end of the market would kill for such figures.

China in particular offers a great opportunity. Last year the firm sold 90,000 cars there, but Volvo's local know-how, three established manufacturing plants and strength in the popular large SUV and saloon sectors should reap dividends and open opportunities, the first of which we'll see at next week's Shanghai motor show, with the Volvo XC90 Excellence.

If those growth ambitions seem modest, it's because the firm wants profits over market share. Last year it returned a very small profit despite investing £6.5 billion in developing its new architecture. With new cars on stream, the big bucks should start to roll, but even then there's also a certainty that Volvo will stick to its set path.

"It is not our strategy to fill every niche in the marketplace," says Connoer. "We can't satisfy everyone. We just want a viable business. It's great to have halo cars but our resources are stretched by getting the core line-up replaced. Around 2020 we can catch our breath and see what cars we can do. Our SPA architecture certainly has lots of flexibility so it is relatively easy to put top hats on the platform."

Take it as read, then, that the eye-catching coupés and convertibles with which the firm has a quirky but rich heritage are not yet on the radar.

Such a common-sense approach is pretty rare in an industry that likes its bells and whistles, but by sticking to its values and emphasising its Swedishness, Volvo has emerged as a free-thinking beacon in an otherwise shouty marketplace.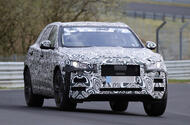 2016 Jaguar F-Pace has been spotted testing at the Nurburgring
Our latest shots of the British firm's first SUV show it testing at the Nurburgring, complete with performance brakes and twin exhausts, as Jaguar's brand boss confirms it will be revealed in September

The new Jaguar F-Pace has been spied in testing ahead of its global debut at the Frankfurt motor show in September.

The new SUV has previously been spotted testing in near-production-ready form, most recently at the Nurburgring, where it has been pictured doing hot laps for the first time. It is scheduled to go on sale in 2016.

Its Frankfurt show debut was confirmed at the recent New York motor show by the firm's brand director Steven de Ploey.

Other recent spy shots have caught what appears to be a supercharged 3.0-litre V6 version of the F-Pace out on the roads. Although the prototype is still heavily disguised, several elements mark it out clearly as a performance version of Jaguar's new SUV. It features red brake calipers, two large tailpipes and chunky alloy wheels.

The supercharged 3.0-litre V6 petrol engine is set to be the most powerful version of the F-Pace when it goes on sale, although there is a chance that the supercharged 5.0-litre petrol V8 that's used in many of Jaguar's high-performance models will also make it into the F-Pace.

The staple engines in the F-Pace are expected to be the new four-cylinder Ingenium petrol and diesel units that will make their debut in the Jaguar XE saloon and Land Rover Discovery Sport from this summer.

The spy images confirm that, as expected, Jaguar's first production SUV – which the manufacturer is referring to as a 'sports crossover' – will share its overall design and shape with the C-X17 concept car unveiled at the Frankfurt motor show in 2013.

The size and dimensions are said to be near identical to the C-X17, which is 4.72m long – 400mm longer than a Range Rover Evoque – and 1.65m tall.

The F-Pace has a more upright stance than Jaguar's typically rakish car designs, although the plunging roof at the rear means it retains a sleek profile. The bluff front end treatment suggests the SUV will follow the C-X17's lead in that the driver will look over the bonnet, rather than down it.

The concept had what Jaguar called "an assured driving position" set at "a low height", similar to that of an Evoque, and this is likely to be a staple part of the F-Pace driving experience.

The C-X17 concept also featured a muscular ridged bonnet. This hallmark of other Jaguar models appears to have been retained under the camouflage of the F-Pace prototype.

The spy pictures also offer a glimpse at the cabin and dashboard of the Jaguar F-Pace. Aside from the data-collecting apparatus, it bears little resemblance to any current JLR production model, suggesting the Jaguar F-Pace will reach production with a fresh interior look.

The launch of the new F-Pace marks the first time the 80-year-old manufacturer has entered the SUV market. The F-Pace name is understood to have been chosen to emphasise both its relationship in style and character with the F-Type sports car and to recall Jaguar's famous 'Grace, Pace, Space' slogan of the 1950s and 1960s.

The new SUV squarely targets Porsche's Macan and BMW's X4 models. It should command a starting price of about £35,000, reaching upwards as far as £50,000.

The new car is expected to become one of Jaguar's two best-selling models, performing strongly in major markets such as China and the US and rivalling the volume of the upcoming XE compact saloon.

Once established in the market, the two debutantes should push total Jaguar volume beyond 200,000 units a year, up from last year's figure of about 80,000.

JLR's global operations director, Andy Goss, says the emergence of the F-Pace is a direct result of the company's plan to spend more than £3.5 billion a year on product development over the next few years.

The F-Pace's styling was created in-house by design boss Ian Callum and his team at the beginning of 2013. It is a relatively long car for its compact billing, nearly 40cm longer than a Range Rover Evoque and about the same height.

These generous dimensions allow the car its curvaceous exterior ("If you want form," says Callum, "you need space"), which includes muscular haunches, classic Jaguar bonnet lines and strongly raked front and rear windscreens.

Callum admits it took time to shape a convincing SUV in the image of the F-type. "This was our first crossover design," he says, "and, yes, it was hard. We found the initial results quite difficult and disappointing. The profile, the 200-metre view, was the hardest bit, and that's what sells cars. But I reckon we cracked it in the end."

The F-Pace will be built in Jaguar's new Solihull plant.

"We've been talking about a product onslaught for a quite while," says Goss, "and now it's beginning."

Jaguar has also produced a short film for the launch of the F-Pace.

Q&A with Andy Goss, Jaguar Land Rover global operations director

F-Pace is an unusual name. Why did you choose it?

"There was plenty of discussion about it. We wanted to emphasise the car's relationship with F-type, which we view as our emotional fulcrum. And 'pace' implies performance, which the car certainly has. Besides that, it's a word we own; we started using it in the famous 'Grace, Pace, Space' slogan many years ago."

How important is the F-Pace to your range?

"It could be the biggest seller we're going to have, similar in size to the XE. The sector volume has tripled in five years, and all predictions say it'll expand by another 30 per cent in the next five. These cars sell well in all the big markets: China, the US and Europe. It's really important for us."  

Are you worried about a clash with Land Rover?

"Not at all. The F-Pace's exterior design and its obvious reference to the F-type is one huge point of differentiation. And whereas Land Rovers are focused on off-road performance, this car is very definitely aimed at highway use. Frankly, the real surprise is that we haven't done it before."

Even without the F-Pace or XE, you've had a good year at JLR, right?

"Yes. Total sales were up nine per cent to 462,678 units and Jaguar had its best year for a decade. We have 12 new product actions planned this year and anticipate retailing 500,000 cars for the first time in the company's history."

Get the latest car news, reviews and galleries from Autocar direct to your inbox every week. Enter your email address below: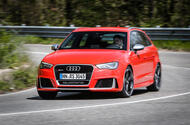 Does our first go on asphalt in the new RS3 confirm or frustrate its impressive first showing on ice? The last time we encountered the second-generation RS3, it was on a blanket of snow just outside the Arctic circle. There, rather unsurprisingly, it proved rather good at carving giant crescents out of a frozen proving ground. But now it's April and above 20deg C in Italy, and therefore things get rather more serious. Many items we can quickly cross off the list. Yes, it's more powerful than the original model - by the 27bhp it coincidentally needed to comfortably knock the Mercedes-Benz A45 AMG off its perch as most powerful mega-hatch. A revised turbocharger and intercooler see the 2.5-litre in-line five to 362bhp, while peak torque is also nudged up by a modest 11lb ft. The seven-speed S tronic dual-clutch automatic gearbox has had yet more decimal places polished from its upshift times, and the car as a whole is lighter by around 55kg, so the power-to-weight ratio gets an encouraging leg up, too. Added to which there's now Euro 6 compliance, which brings with it some efficiency savings - not least a 23g/km reduction in CO2 emissions.None of these things, though, as worthy as they are, particularly furnish us with reasons to be cheerful. The previous model's problem was not one of pace, but feel, it being overly stiff and drearily intransigent in just about equal measure. Consequently, what we're most interested in here is the revamped software code intended to make the RS3's lightened all-wheel drive system a little less nose-heavy and the current state of the standard (non-adaptive) sports suspension.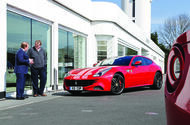 Jaguar F-Type piles on the holiday miles; we pick up our Ferrari FF and left wanting more from Gordon Murray's latest concept
MONDAY
Back to the Smoke after a fine week in Yorkshire putting 1200 miles under the wheels of our Jaguar F-Type R Coupé, which turns out to be quite a hard-edged car to take on holiday. The enormous performance makes it fun, but you can't always find the road to give such a firmly sprung car a decent long run. And as I've said before, there's too much road noise for effortless day-long enjoyment.
Biggest strengths are the steering and seats (both available in lesser F-Types), although the glorious snarl definitely validates our choice of a V8. I love the way, as familiarity grows, you drive the F-Type with smaller and smaller steering inputs, putting your faith in the accuracy, stability and superior suspension geometry that keep the car tracking like an arrow.
TUESDAY
Why does a bloke come to work? To pick up a new Ferrari, of course. With Mr Chief Photographer Papior, I took myself at 10am to the Egham premises of Maranello, the Ferrari dealer located on the western edge of London's orbital M25, to pick up a 13,000-mile Ferrari FF that we'll be running for the next few months. This is a familiar car in road test circles, but there's no such thing as familiarity with any Ferrari, at least not in the sense of taking it lightly. More soon.
WEDNESDAY
Delighted to see Gordon Murray negotiating another gateway on his mission to preserve our freedom of mobility by simplifying cars and the way we make them. As you'll see elsewhere, Murray has struck a new partnership with oil giant Shell and former Honda Formula 1 engine designer Osamu Goto to design a simple, practical, super-frugal, petrol-powered city car concept, building on his existing T25 but re-examining every single efficiency aspect of it. Called Project M, the idea is to "inspire thinking about maximising personal mobility while minimising energy use".
Once we've recovered from the impact of the announcement, it'll be interesting to study the priorities of the various partners in this deal. Is this Shell showing us that a gallon of gas remains one of the wonders of the world? Has Goto uncovered some new secret of internal combustion? Can Murray really do better than the T25, already optimised for weight and proportion, or does he see this primarily as another opportunity to persuade Big Industry that his iStream process is the best way to build future cars?
Bottom line: I suppose I'm a bit disappointed with another concept that merely "inspires new thinking". We've known for a decade that more efficient city cars are vital. Isn't it time to start building 'em?
FRIDAY
As the Steering Committee will tell you, I can get quite boring on the subject of car refinement. Wind noise from ill-fitting door seals, buzzes from behind the dashboard, mid-corner clunks as an unattached metal seatbelt tongue hits a car's B-pillar – they're all deeply annoying. Luckily, today's car makers side with me on this: they employ teams of noise hunters bristling with microphones and stethoscopes, all even more obsessed than I am.
The best thing about being so bothered is that easy wins are possible, and today was typical. Setting off to enjoy the serenity of a three-pot Vauxhall Corsa, I was horrified to discover that the car's previous inhabitant had left a passenger's door pocket full of assorted junk, including an annoying pencil that jumped on bumps and rolled about infuriatingly on corners. Worse, he/she had left the rear seats down, which both allowed extra road noise through from the boot and produced a series of infuriating squeaks. But what joy it was to be able to quell the whole cacophony in a minute at the roadside by first erecting the seats and then lobbing the detritus into a roadside bin.
AND ANOTHER THING…
Diary date: this year's Brighton Speed Trials will be on 5 September. This 83-year-old event deserves our continuing support, especially since the misguided local council tried to ban it last year. Be there.
Get the latest car news, reviews and galleries from Autocar direct to your inbox every week. Enter your email address below: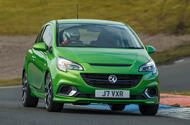 Hot Corsa majors on pace, purpose and performance value. Brash, boisterous and great fun – if a little lacking in finesse The new Vauxhall Corsa VXR may look a bit under-endowed next to its bigger-engined VXR siblings, but it sits pretty at the top of an important notional pyramid for its maker.Volker Strycek, performance director for the VXR brand and former DTM champion himself, says despite the lower-order standing that its price and power level implies, the Corsa is actually the most hardcore model in the VXR range.And that's the way VXR owners like it, apparently. "The market research tells us that Astra and Insignia buyers expect more comfort, refinement and ease of use," says Volker, "but the Corsa VXR owners are the real enthusiasts. It's great fun making cars for customers like that."It's also plenty of fun driving the car that Nürburgring ace Volker has made for customers like that. Not, perhaps, the most delicate, subtle or precise sort of fun you'll ever have at the wheel of hot hatchback, but a visceral giggle, undoubtedly – and a particularly purposeful and involving one if you've got the forearms, and the budget, for it.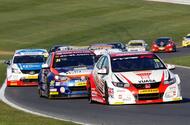 Honda's new Civic Type-R achieves two wins during the opening three races of the 2015 British Touring Car Championship: watch video highlights here
Matt Neal and Gordon Shedden gave Honda a dream start to the 2015 Dunlop MSA British Touring Car Championship, with two out of three race wins for the factory team at Brands Hatch. Watch highlights of the whole weekend here:
However, it was WSR BMW's Rob Collard who drew first blood, taking victory in the opening race of the championship. Starting fifth on the grid, Collard got off to a flying start and was up to second position by the end of the opening lap. He went on to pass his teammate, Andy Priaulx, on lap 13 after the WTCC champion's soft compound tyres faded.
The two Team BMR Volkswagen Passat CCs of Aron Smith and Jason Plato took full advantage of Priaulx's misfortune at Paddock on the same lap, with the teammates putting pressure on Collard all the way to the chequered flag.
New MG recruit Jack Goff impressed on his debut for the team, bringing the car home in fourth place for the factory team, after fending off a determined effort from 2014 champion and BMR's third driver, Colin Turkington.
Gordon Shedden, in Honda's all-new Civic Type-R, finished a close sixth with Turkington's teammate Andrew Jordan and Matt Neal rounding out the top eight. Priaulx eventually crossed the line in ninth, while the Toyota Avensis of Speedworks Motorsport's Tom Ingram completed the top 10, after a tustle with the Mercedes A Class of Adam Morgan at Graham Hill Bend earlier in the race.
Two-time champion Jason Plato began race two on pole position and quickly asserted his dominance by opening up a four-second gap over Gordon Shedden and Andy Priaulx. However, with only three laps remaining Plato ran wide at Paddock Hill Bend after suffering a front-left puncture, which let Shedden and Priaulx through to battle it out for top honours.
Priaulx got the run on Shedden exiting Clearways, but the Scotsman regained the lead going into Paddock Hill and into Druids. The pair were neck and neck right to the chequered flag, with a photo-finish and a gap of just 0.040sec separating them.
Turkington rounded off the podium for Team BMR, while Adam Morgan snatched fourth place ahead of Andrew Jordan, the Speedworks Toyota of Tom Ingram in sixth and the WSR BMW 125i of Sam Tordoff. Matt Neal brought the new Honda Civic Type-R home in eighth, while MG's Jack Goff and the Audi A4 of Rob Austin completed the top ten.
The final race had Rob Austin start on pole position, after he was selected in the reverse grid draw. He got his A4 saloon off to a fine start and held his own out in front as Matt Neal pipped Goff off the start line for second place.
The safety car then made an appearance to deal with the stranded BMW of Rob Collard which had left the track.
Following the restart, it unfolded into a three-way battle between Austin, Neal and Goff, as the Audi eventually succumbed to the pace of the Honda and MG with just five laps to go.
Austin then was pushed off the track by an understeering MG of Andrew Jordan while Team BMR's Aron Smith swept through to third place. Neal and Goff continued to go bumper-to-bumper in the final few laps; the MG seemingly having the advantage in the bends while the Honda Civic Type-R opened up gaps on the straights.
A nail-biting final lap saw Matt Neal hold his nerve under immense pressure to take Honda's second win of the weekend and give the Englishman the championship lead after the first three races. WSR BMW's Sam Tordoff took fourth place, ahead of Rob Austin, Tom Ingram, Adam Morgan and the BMW 125i of Andy Priaulx.
Jason Plato put in a stellar effort, rising from 24th on the grid to as high as 12th, before eventually finishing 16th. Meanwhile, Matt Neal's teammate Gordon Shedden pitted early on with an engine misfire, but returned to the circuit at the back of the grid and achieved fastest lap of the race.
Get the latest car news, reviews and galleries from Autocar direct to your inbox every week. Enter your email address below: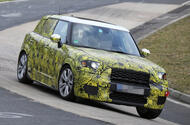 2016 Mini Countryman has been spotted testing at the Nurburgring
Mini's all-new SUV is set for launch in 2016 with updated styling, larger dimensions and the option of all-wheel drive

The second-generation Mini Countryman has been spotted testing again before it goes on sale in 2016.

The latest set of spy photos show the new Countryman doing some hot-lap testing at the Nürburgring in Germany. It has previously been seen on urban roads and in cold-weather conditions.

These pictures show the slight extra length of the new Countryman, which is based on a larger platform than the outgoing version.

Like this year's Clubman estate car, the new Countryman is based on a much bigger platform than the three-door and five-door hatchback Mini models.

The larger version of BMW's front-wheel drive UKL platform is used to underpin the new Countryman, giving the Mini a similar footprint to the BMW 2 Series Active Tourer.

It is wider and only marginally longer than today's Countryman (the increase in overall length being kept in check by a very short rear overhang). It is expected to also be slightly taller. Interior space will be improved and the load bay is said to be usefully bigger on this new model, as the increased length of the third side window seems to show.

This may be a ground-up new model, but BMW's stylists have stuck quite closely to the design theme of the original Countryman. However, unlike the new Clubman, which uses a bonnet design and headlight shape directly influenced by the Mini Rocketman concept, the Countryman features similar graphic shapes to those of the existing Mini hatchbacks.

Sources say the Countryman's overall styling is much more harmonious and better resolved than that of the original, which suffered proportionally because it was based on the same platform as the original Mini Clubman, itself a stretched version of the three-door hatch.

The new Countryman will get the same range of petrol and diesel three-cylinder and four-cylinder engines as the Minis already launched. It will also hugely benefit from the UKL platform's new all-wheel drive system, which has just been offered on the 2 Series Active Tourer and will be used by the new BMW X1 later this year.

It offers surprising agility and capability off road, even for vehicles without long-travel suspension and raised chassis ride height. This raises the possibility of a high-performance Countryman variant, possibly inspired by the iconic Mini rally cars that won the Monte Carlo Rally three times in the 1960s.

It's thought that the Countryman will be built at BMW's Oxford facility, rather than at NedCar in the Netherlands, a factory that is under contract to BMW. NedCar, which has previously built Volvos, Mitsubishis and the Smart Forfour, has been building Mini hatchbacks since summer 2014.

Get the latest car news, reviews and galleries from Autocar direct to your inbox every week. Enter your email address below: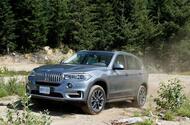 Save more than £4400 on a BMW X5
The best new car deals to be found this week: BMW X5, Volvo V40, Skoda Yeti, BMW 5 Series, Ford S-Max

Our deal-hunting experts have been scouring online broker websites to find the best available discounts on new cars.

This week's highlights include big savings on SUVs and saloons.

The executive saloon

The biggest saving of the week comes on the excellent BMW 5 Series, with online broker Carfile.net offering £7232 off the 525d SE. A new model is on the horizon to fight the recently revealed Jaguar XF, so prices on the soon to be replaced 5 Series are being driven down. With Carfile.net's discount, you can pick up this model for £29,748.

The outgoing MPV

Ford is releasing new versions of its C-Max and S-Max MPVs this summer - you can read our C-Max review here - and internet broker Coast2coastcars.co.uk has a saving of £2916 off list price on the outgoing Ford S-Max 2.0 TDCi 140 Zetec. That makes the seven-seat MPV yours for £21,379.

The safety-first hatchback

Volvo has long been renowned for its immaculate safety record, and the V40 hatchback continues that tradition. There's more to it than airbags, though. It's reliable and stylish and comes with a choice of good engines, and you can secure a hefty £3135 saving off the V40 2.0 D3 150 SE Nav model from Drivethedeal.com, bringing the asking price down to £21,435.

The stylish saving

Skoda's mid-life facelift on the Yeti resulted in the model splitting into City and Outdoor versions. For a £2293 saving on the outdoor-focused Skoda Yeti 2.0 TDI 110 Outdoor SE, visit Carfile.net to get this spacious, family-friendly crossover for £17,472.

The top-spec SUV

BMW's M Sport trim comes generously equipped with big wheels, sports suspension, sports seats and sportier styling on top of the good amount of kit already on offer in the lower trims, but these extras don't come cheap. However, head to Coast2coastcars.co.uk and you can get £4476 off the all-wheel-drive BMW X5 xDrive25d in range-topping M Sport trim, meaning this versatile off-road SUV will cost just £46,269.

Get the latest car news, reviews and galleries from Autocar direct to your inbox every week. Enter your email address below: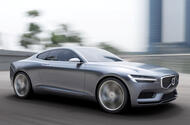 Volvo Concept Coupe is expected to inform styling
Volvo's replacement for the current S80 will be "more distinctive than XC90" and rival top-end models from BMW, Mercedes-Benz and Jaguar

The new Volvo S90 - the replacement for the S80 - will draw heavily on the technology and style of the recently revealed second-generation Volvo XC90 as it bids to draw buyers away from the Audi A6, BMW 5-series and Jaguar XF, according to the firm's vice-president of product strategy, Lex Kerssemakers.

The S90 is expected to be launched later this year and take some design cues from the Volvo Concept Coupe (pictured), albeit modified as a five-door saloon. An estate version, named Volvo V90, will follow shortly afterwards.

"We have to learn the lessons from the XC90," said Kerssemakers, speaking at the Detroit motor show. "The incredible reaction we've had to that car, with 6000 people placing orders before they've even sat in it, shows that we are on the right track. We see design as a key ingredient, of course, but also the interior treatment, the in-car technology and the option of an electrified powertrain."

The Volvo S90 and V90 are expected to be offered with the same choice of powertrains as the XC90, with the UK market focusing on the 394bhp T8 'Twin Engine' plug-in hybrid and the D4 and D5 diesel engines.

Volvo UK managing director Nick Connor added that the new S90 would also continue to push Volvo down its own, independent path. "Volvo now has the self-confidence to go its own way - we have no interest in copying the German brands," he said. "There is no point in trying to outhandle the 3 Series or whatever, we have our own values around exterior and interior design, safety, comfort and powertrain advancements that stand out for their own qualities.

"The S90 clearly demonstrates the transition we are going through. I actually think people will be even more surprised when they see it than they were when they saw the new XC90. It really is quite impactful; a car that your eye just keeps getting drawn to. The design and dimensions make it a far more premium looking car than the S80, the interior is an evolution of the XC90's, but a step up again, and it has a real distinction about it." 

Kerssemakers also admitted that the large saloon market was contracting, but said the market was still too big and too important for a car company's image among buyers to ignore. "The opportunities are getting smaller, but the market is still big enough to give us a strong business case," he said.

"Demand in China and the US remains strong, and we believe we have a package of assets from the powertrain to the interior to the design that means we have no excuses not to fight with the very best for sales in the sector."

Read more Detroit motor show news

Get the latest car news, reviews and galleries from Autocar direct to your inbox every week. Enter your email address below: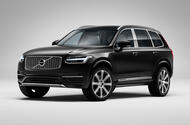 Volvo XC90 Excellence has been revealed
Luxury version of Volvo's crucial new large SUV revealed, plus full details of the standard range, including prices, engine info and spec

A super-luxury version of the Volvo XC90 SUV has been revealed ahead of the Shanghai motor show.

Read the full 2015 Volvo XC90 review

The Volvo XC90 Excellence is intended to be a rival to other high-end luxury SUVs such as the recently-revealed Range Rover SVAutobiography and is set to go on sale in selected markets later this year. However, Volvo has already confirmed the new model won't be coming to the UK.

The most noticeable thing about the new car is its four-seat layout. The Excellence ditches the seven seats of the standard XC90 and instead gets two individual rear seats, which also gain massage and ventilation functions.

Rear leg room has also increased, something that will appeal to Chinese luxury car buyers, who are typically driven everywhere. Passengers can also control infotainment functions via a retractable touch screen.

Other features of the XC90 Excellence include folding tables, a refrigerator, heated and cooled cup holders and crystal glasses made in Sweden.

A new screen separates the boot from the rest of the cabin, while the Excellence also includes extra noise insulation and comes with Pirelli Noise Cancelling System tyres. An integrated ionic air cleaner, which helps to keep the cabin's air supply fresh, is also fitted.

Outside, small styling touches, including chrome trim elements on the B and C-pillars, set the Excellence apart from other XC90 models.

Volvo design boss Thomas Ingenlath said: "With the XC90 Excellence we created the ultimate luxury experience of Scandinavian interior design. What we have designed is among the best rear-seat experience available in a luxury SUV.

"The result is a superlative environment for relaxed comfort or doing business."

The XC90 Excellence will be available with 316bhp T6, 225bhp D5 and top-spec 314bhp plug-in hybrid T8 powertrains, all offering all-wheel drive.

Volvo's vice-president of product strategy, Lex Kerssemakers, said that the reaction to the standard car had given the company confidence to explore higher-end models.

When the XC90 was launched, Volvo put 1927 top-end models on sale on the internet, all of which sold out in 47 hours. UK cars were priced at £68,000. Kerssemakers conceded that the success of that project had buoyed the firm's desire to push further upmarket, but he added that the Shanghai show car was already in planning by that stage.

"We have a clear strategy for this car," he said. "We have a well-known and respected brand in XC90 and we want to see how far we can go with that."

Read the 2015 Volvo XC90 T8 Twin Engine review

The all-new XC90 is the most important car in Volvo's recent history and is already on sale in the UK.

Described as being "three years in the making and part of a £6.5 billion investment programme", the new XC90 marks "the beginning of a new chapter in Volvo's history, capturing its future design direction", the firm says. It also claims that the new XC90 is "hard evidence of the 'Volvo by Volvo' strategy". 

The range-topping Twin Engine model carries the T8 badge and, says Volvo, is a "plug-in electric car, hybrid car and high-performance car rolled into one". It uses a supercharged and turbocharged 2.0-litre four-cylinder petrol engine to power the front wheels and an 80bhp electric motor to drive the rear wheels.

The most popular model in Europe is expected to be the XC90 D5, which has 225bhp and four-wheel drive. Deliveries of the new car are expected to begin in May 2015, though orders have already opened.

Volvo has also added the petrol-powered T6 variant of its new XC90 to the model range.

Since orders for the seven-seat SUV opened in October, when it was confirmed that the diesel and plug-in hybrid variants would reach the UK, the domestic importer has been surprised by the number of customer enquiries for petrol-powered versions, something understood to be in response to the growing backlash against diesel from law makers.

The T6 is equipped with a 316bhp, 295lb ft version of the new 2.0-litre four-cylinder Drive-E engine, which is both supercharged and turbocharged. Pricing has yet to be confirmed.

Watch the 2015 Volvo XC90 video review 

The new XC90 is based on Volvo's much-trailed Scalable Platform Architecture (SPA) and uses the firm's new family of Drive-E engines, which have already been launched in a number of the company's production cars. 

"SPA has enabled us to create the world's first SUV without compromises," said Peter Mertens, Volvo's senior vice president of research and development. "You get the in-command feel, generous interior space and flexible capability combined with the agility and smooth comfort of a much smaller and lower car."

The XC90 also marks the beginning of the brand's new design language, which is being masterminded by ex-Volkswagen Group designer Thomas Ingenlath.

The new grille, more prominent iron mark and T-shaped 'Thor's Hammer' LED daytime running lights will be featured on all future models. Volvo is also promising the option of wheels of up to 22 inches in diameter.

It is understood that the XC90's body sculpture – which is strongly reminiscent of that of the current XC90 – is only a first step towards the future Volvo look. The next new model from Volvo, thought to be a replacement for the ageing S80, is likely to make another stylistic step using the Volvo Concept Coupé as inspiration.

Ingenlath said: "The new interior is pure and uncluttered… radiating sophisticated confidence and formality. The simplicity is perfectly in tune with our Scandinavian design heritage."

Interior highlights include a new centrally mounted touchscreen whose display functions as a stack of 'tiles', with navigation at the top, followed by media and telephone. The XC90 has a new cloud-based navigation system provided by Ericsson. 

Other cloud services will include internet radio, music streaming and apps for finding and paying for parking. The XC90 also has the option of Apple CarPlay and Android Auto for syncing smartphones.

The cabin also features a gearlever made of crystal glass and a diamond-cut finish for the engine start/stop button and audio volume control. 

A range-topping audio system has been designed with Bowers & Wilkins. It features a 1400W 'class D' amplifier, 19 speakers and what Volvo claims is one of the first air-ventilated subwoofers in a car. It is integrated into the car body and turns the whole interior space into a giant subwoofer. 

Volvo claims that the new XC90 offers "the most comprehensive and technologically sophisticated standard safety package available in the automotive industry". It includes two world-first safety technologies: a 'run-off road protection package' and 'auto brake at intersection' capability.

Should the driver lose control and run off the road, the car can detect what is happening and tighten the seatbelts to keep the occupants in position.

To help prevent spine injuries, "energy-absorbing functionality between the seat and seat frame cushions the vertical forces" that can arise during a hard landing. 

The XC90 is, according to Volvo, "the first car with automatic braking if the driver turns in front of an oncoming car", while a new generation of City Safety automatic braking is said to be able to detect and react to other vehicles, cyclists and pedestrians in front of the car, both during the day and at night.

Mertens said: "The new technologies will take us a significant step closer to our vision that no one will be killed or seriously injured in a new Volvo car by 2020." 

Mertens added that "three focus areas" will help Volvo Cars to reach its Vision 2020 targets of "safety, connectivity and autonomous drive". 

Lex Kerssemakers said: "With the XC90, we take the first step towards self-driving cars. A new function that automatically follows the vehicle ahead in stop-and-go traffic will provide a radically simplified, semi-autonomous driving experience."

The new XC90 gets a new trim level strategy. The 'Momentum' variant forms the core of the range and above this sits two branches, with 'R-Design' offering a sporty feel and 'Inscription' giving a more luxurious ambience.

The R-Design version of the new XC90 gets a more sporty appearance inside and out. The exterior includes details that distinguish the high-end model from other XC90 variants, such as grille, front spoiler, silk metal window surround, integrated dual exhausts, integrated silver roof rails and silver matt mirror covers. It rides on 20in R-Design alloys.

The interior features R-Design Contour sports seats in Nubuck and perforated leather, as well as a perforated leather steering wheel. Other R-Design details include variant-specific pedals, floor mats and illuminated tread plates. The driver also gets an exclusive R-Design leather key remote control. The driver display on the dashboard also features a unique R-Design theme.

Under the skin of the new XC90

Dennis Nobelius is the vice-president of what Volvo calls Vehicle Line 90, which covers the new XC90 and the replacement models for the S80, V70 and XC70.

"When Ford decided to sell Volvo, we sat down in 2008 and started work on a new platform," he says. "We laid out components from rival cars and looked closely at how and why other manufacturers did what they did. We needed to find Volvo's own DNA.

"We decided we needed a platform that would accommodate nice models [from the 60-series upwards] and would benefit from being built in large scale. We decided to concentrate on three [common] areas: the electrical architecture, the engine bay layout and the dynamic handling."

These key parameters were developed at the same time as Volvo was rethinking its engine and transmission philosophy. By switching to a single four-cylinder engine – to which could be added turbochargers and superchargers in various combinations – the engine bay layout would be very similar on all nine models based on what became the SPA platform.

Work started properly in 2010 and the XC90 replacement, which hadn't been in the Volvo cycle plan at that point, was reactivated and became the first new model on the SPA platform.

Nobelius points out that Volvo has been using engines from various sources – Ford, PSA Peugeot-Citroën and its own units – which require different mounting systems, different exhausts and different production line layouts. He says that the new common engine strategy will make for improved quality and simplified production.

To meet the requirements for 'dynamic handling', Volvo is using double-wishbone front suspension for the first time. At the rear, the base multi-link axle uses a composite leaf spring, which is light and extremely simple but still offers independent springing for each rear wheel. 

The electrical architecture is designed to "skip one step" and allows nearly all of the cabin's switches and knobs to be eliminated. Volvo has avoided using a BMW iDrive-style controller and almost all of the functions are accessed via the large touchscreen, including, for example, electric seat adjustment. 

The electrical architecture is designed to be upgraded easily and rapidly for future advances and car-to-car communications.

Volvo XC90 - chassis details

Drivers hoping for the most dynamic Volvo yet will welcome the XC90's aluminium double wishbone front suspension.

At the rear, Volvo seems to have employed a composite leaf spring for the entry-level version of the multi-link rear axle, instead of conventional steel coil springs.

It's an unusual move – although Volvo has used composite leaf springs previously, on the 960 Estate – but one that could pay dividends in weight saving and freeing-up space in the rear of the car.

It also seems that higher specification versions of the XC90 will get air suspension front and rear, which will be interconnected for an improved ride.

Volvo also revealed that the range-topping T8-badged XC90 will combine a supercharged and turbocharged four-cylinder petrol engine with an electric motor. The sequentially charged engine - where the supercharger acts low-down in the rev range and the turbocharger boosts top-end output - has a combined output of 395bhp and 472lb ft of torque.

According to Dr Peter Mertens, the head of Research and Development at Volvo Cars, "SPA gives us a fresh technological start. Around 90 per cent of the components in the all-new XC90 and upcoming models are new and unique.

"We are raising the bar to the very top of the premium league when it comes to quality and technology level in every vital area".

Mertens also says that SPA has been designed to accommodate not only a wide range of body styles but also a wider range of "powertrains, electrical systems and technologies" than is typical for an automotive platform. The SPA is also claimed to be the most dimensional flexible architecture yet seen.

The only fixed dimension is the distance between the centre of the front wheel and the position of the accelerator. Otherwise, the length of the front and rear overhangs are flexible as is the wheelbase, which comes in two sections.

The front section runs from the accelerator to a mid-point under the rear seat and from there to the middle of the rear wheel.

The SPA also has four flexible vertical dimensions. These are the ride height, the height of the front chassis rails, the height of the windscreen base and the overall height of the vehicle.

Volvo says the clean-sheet SPA also means that various sizes of battery pack can be accommodated without intruding on the car's interior. In the new XC90 the second row of seats will slide and the third row will accommodate passengers up to 170cm tall.

Volvo XC90 - engine, price and spec details

The new model will get a choice of three powertrains and there will be just three trim levels to choose from. The three powertrains will be a 245bhp D5 AWD diesel, the 190bhp D4 diesel front-driver and the range-topping petrol-electric T8 hybrid, which offers as much as 400bhp when both the engine and rear axle's electric motor are working together.

The three trim levels will be 'Momentum' (which replaces SE), R-Design and range-topping 'Inscription'. Volvo UK expects the 'core' UK model to be the D5 AWD in Momentum trim, which will cost £45,785.

UK cars will also get sat-nav and seven seats as standard on all trim levels, as well as keyless entry and a powered tailgate. Volvo has not released any more pricing details, although the high-end 'First Edition' XC90 – of which just 1927 will be made - goes on sale next week through the Volvo website, at a cost of £68,000.

Volvo UK's marketing experts say that the 'Large SUV' segment in the UK is up 20 percent year on year, even though the overall UK new car market is up just 11 percent.

The company expects to shift 5000 of the new XC90s each year, putting it head to head with BMW X5 and Audi Q7 sales. By contrast, the best-selling vehicle in this segment is the Range Rover Sport which should achieve around 11,000 sales this year.

Although Volvo's sales target is hardly more than the average 4700 annual UK sales over the lifetime of the outgoing model, the average transaction price for the new XC90 will be much higher than for the current car.

Volvo says that it will be able to justify higher showroom prices because the XC90 has taken a decisive technical leap thanks to its all-new architecture, 'class-leading' Drive-E engines and the dramatic new interior, which is dominated by a large touchscreen panel.

How the Volvo XC90 was designed

The striking new 2015 Volvo XC90 is a vehicle that represents a break from the past for the Scandinavian company.

Built on the firm's new Scalable Platform Architecture (SPA), the big SUV also introduces a new design language, elements of which will filter through the rest of Volvo's model range as it gets refreshed or replaced in the coming years.

The XC90's exterior design manager, Anders Gunnarson, gave us a tour of the car and told us about its creation.

Autocar: What are the main design themes on the all-new Volvo XC90?

Anders Gunnarson: "Quite early in the program came the word 'confident' as a guiding line. Of course, going back to our history, we have been a lot about confidence, so we want to enhance that.

"The Scandinavian approach is very much about having one idea and working with clarity. It is quite sophisticated to have a refined design with simple attributes. We're enhancing the good proportions of the vehicle rather than ornamenting or decorating it so badly so you lose the form. Good proportions were the basis for the exercise."

At first glance, the front end of the XC90 is extremely striking.

AG: "The front is very much the most important part of the vehicle. You see that with the stance - the wheels are in a good position, as is the grille. There are a lot of elements from our history, albeit done in a different manner. The grille has a new floating frame, with extra depth. Thomas [Ingenlath, Volvo's head of design] badly wanted to introduce a new Iron Mark [Volvo's badge] with the diagonal line in the mark, so we had to consider that. We spent a lot of time securing the detailing around it.

"I think that's important – you have the Iron Mark, the lettering, the depth, the material, the diagonal line, the free-floating grille and so forth. The reason for going through all these elements is that we are so keen on the brand name and really want to expose it in the best possible way, with a lot of dedication to the detail. That's very important for this vehicle, both the interior and exterior."

How did you arrive at the distinctive 'Thor's Hammer' design of the front headlights?

AG: "From the start we wanted a visual identity, both day and night, and something that communicates the new technology inside the headlights also. You wouldn't be able to have that headlight design before full LED lights became available. The industry has been working a lot with headlight identity for quite some years now.

"But if you think about it, we were first with the Volvo 240, especially in England, with the lights that are always lit. That created a lot of identity. The story with Thor's Hammer is quite nice also. The hammer is called Mjölnir in the Viking story. As a Scandinavian car company, we can take ownership of it."

Has the design attempted to give the XC90 more of an upmarket quality?

AG: "On the side of the vehicle, the belt line position has an almost majestic feel to it. The Volvo 'shoulder' is very important for us; we wanted to keep that, but do it in a different manner. We think that crease line creates more of a quality perception. It has more of a machine look than the old Volvos, which were a bit softer. This is more serious looking. That was very important for us also, that it should look serious."

Did you have to work hard to give the car a solid stance, as is popular on most modern SUVs?

AG: "Proportions are important at the rear of the car. You have quite a lot of mass. The old XC90 looked a bit light at the top. It is very important that the car should look solid from the rear. That doesn't necessarily mean a low centre of gravity, because it is an SUV, but you need some substance, so it looks and feels like it is standing sturdily on the Tarmac. We worked a lot with that and I think it shows.

"The tail-lights are standing in a way that is traditional on a Volvo, but on this car they are more technical, creating a nice graphical form from the rear.

"The angle of the rear screen is a nice detail because it gives us a nice position of our brand name. Every piece of design around the brand name should be well thought through – the car shouldn't be designed and tailored but then you don't really know what to do with the badge. It's clear that we have thought about it and want to have a good position for it.

"Also at the rear we have pulled the spoiler down to create this wide sensation of the rear end. The brake light is almost hidden underneath the spoiler. This feeling of width is being echoed by the exhaust pipes in the lower part of the rear."

How important was it for your design team to have an influence in the creation of the new SPA car platform?

AG: "On previous platforms, our task was to create a nice-looking car around something that was not tailor-made. Of course, it's possible but it is not optimal. Now this time we have the possibility to be there from day one, tailor-making our own platform and giving us the optimal prerequisites. If you're working with the fundamental architecture from day one, you will create the prerequisites you want.

"The biggest job has been to engineer the platform, but we were heavily involved in the early stage, so we could decide how to create good proportions and what to do with wheelbase, widths and so forth. We were there from day one as a team, going through what possibilities we had to move components and so on. It was very important to be part of it. The XC90 is the first Volvo to feature the new design language.

How much of it will we see on the manufacturer's future cars?

AG: "There will be a super-strong family resemblance that will work very nicely together in the showroom, but it's a moving identity. We have some strong items to work with. Certain things will not change. Things like the front lights, the grille and so forth are likely to remain, but it's not not like everything will come from XC90. Volvo is now owned by a Chinese company.

Do your designs now have to appeal more to Chinese market tastes?

AG: "Chasing contemporary trends could be quite risky for a company like Volvo. Of course, we have a design studio in China doing research and we need to know what it is all about. But you can lose your sense of self by just going for what you think those markets want. What's most important is that you have to know what you want, and you have to make the optimal outcome based on what you want. That will give you respect and be appealing to the market. It's very different, China compared to Sweden. It couldn't be more different. Here we have this motto 'less is more', the motto there is 'more is not enough'."

First ride impressions in the new Volvo XC90 

It's taken a two-hour flight to Stockholm, another 90 minutes on an internal flight and an 80 minute car ride to get to the 'Volvo North' proving grounds. This place – close to the Arctic Circle in the very north of Sweden – is so secret I'm not allowed to tell you where it is.

But this is where Volvo has been carrying out winter testing on the all-new XC90 and we have arrived on the very last day of cold weather testing. The engineers are about to shift across the world in search of heat and humidity, as the XC90 enters the final 12 months of development.

The Swedish engineers have two test cars on hand. One is powered by Volvo's range topping petrol-fired VEA engine (which has both a turbocharger and a supercharger) and the other has a high-performance version of the VEA diesel that has proved so effective in the S60. Both have mechanical all-wheel drive.

The XC90 is based on Volvo's new SPA architecture, which can be stretched from 4.55m to 5.07m long and will be used as the basis of all future 40-, 60- and 90-series models. This platform uses a great deal of high-strength and ultra-high strength steel in its construction, but the company claims the XC90 will be the lightest car in its class.

The front strut towers, however, are made from cast aluminum, which improves the stiffness of the mounting for the double-wishbone front suspension. These towers are glued and riveted to the steel bulkhead and inner wings.

In the metal, the XC90 is a big and imposing car. In fact, it is just 100mm longer and marginally wider than the old model but has a wider stance, longer wheelbase, flatter sides and a more imposing nose styling. It is also clearly much more spacious than the current car.

A contribution to this is Volvo's 'new generation' seats, which are markedly thinner than previously and now incorporate a wider range of adjustments and even the option of extendable seat squabs.

With a tall driver in the front seat, there's a remarkable amount of rear legroom for the second-row passengers. Volvo also claims that the third row of seats can now accommodate an adult, if not for long journeys.

I head off out onto the ice-bound test tracks with R&D boss Peter Mertens in a petrol-powered XC90 mule. With around 300bhp on tap, it has an impressive pace. Mertens takes the car up to 200kmh (around 125mph) and two things stand out. Or, more precisely, don't.

Firstly, the sound of the new VEA four-cylinder engine is remarkably cultured. Even when it is being stretched, it has a remarkably refined, somewhat electric hum. Mertens said that, having abandoned five- and six-cylinder engines, they had considered 'manipulating' the engine noise. Clearly, there's no need.

Secondly, all-round refinement seems a particular strong point, with Mertens claiming that the company has borne down on noise from "all sources… something our rivals don't always seem to do".

The interior is dominated by the 9.5-inch portrait-format touchscreen – immediately propelling Volvo into a lead over premium car rivals. Where rivals are button-heavy, only a volume knob and six tiny conventional switches intrude on the XC90's interior. The touchscreen has been fitted with an "expensive filter'' to stop it reflecting in the windscreen and can also be operated by a gloved hand, something not possible with most smartphones.

Despite the XC90's size, the view out is impressive, something Mertens said that the company worked hard on. The A-pillars seem thinner than before, the mirrors are mounted on stalks to further improve the view forward.

More important than this, it seems that this Volvo rides far better than any previous model I can recall. One of the traditional Volvo flaws has long been something of a 'stumbling' ride and thumping heavily across sharp edges.

The new XC90 would appear to be a giant leap in the right direction. Even when hitting the edge of packed ice on the test track the new chassis did a pretty impressive job smothering the impact. The unusual use of sophisticated double wishbone suspension – combined with a multi-link axle at the rear – will put all the new SPA-based Volvos in a very strong position when it comes to tuning the handling.

A further couple of laps in the diesel-powered XC90 prototype only confirmed what we already know about this engine and the matching 8-speed autobox: it's a class-leading combination that has refinement and punch to spare.

With "80 per cent of the chassis tuning completed and around 65 per cent of the rest of the car finished" it's quite understandable why the Volvo engineering bosses were so bullish. For a car that has been in 3D creation for less than a year, the new XC90 is remarkably polished already.

Combining the usual Volvo virtues with class-leading engines and – finally – a front-drive chassis that is competitive with the best could make this XC90 the brand's breakthrough model.

Read more Shanghai motor show news

Now read the 2015 Volvo XC90 review

Watch the Volvo XC90 video review

Our colleagues at What Car? have had an early look at the new XC90. See what they thought in the video below.

New Volvo XC90 pricing and specification details

Get the latest car news, reviews and galleries from Autocar direct to your inbox every week. Enter your email address below:



Concept gives clue to Chinese brand's first off-road model.
Qoros, the Chinese start-up brand, will unveil a teaser SUV concept at next week's Shanghai motor show. It will be based on the same all-new platform that underpins the Qoros 3 saloon and hatchback and is expected to go on sale at the end of the year.
However, while the concept's more extravagant styling is unlikely to feed directly through to the showroom, it will give clues as to the next generation of Qoros models.
Like its production sister cars, the showroom version of the SUV is likely to achieve five stars in the Euro NCAP laboratory crash tests.
The new model, which is currently undergoing final testing, will also be one of the first models to get the company's new 1.8-litre turbocharged petrol engine.
Despite the warm welcome that Qoros's models have received in the local press, sales at the new brand have been extremely poor. It's thought that just 7000 Qoros cars found a home in 2014, with 2015 sales running at a similar rate.
In February, the company hired Paul Murtaugh as CEO to try to turn around Qoros's fortunes. Murtaugh was previously President in GM China and spent 16 years in the country.
Speaking to Autocar at the recent Geneva motor show, Murtaugh said Chinese brands had "suffered at the hands of 'international' brands". In 2014 only 38% of the 19 million new car sales were of domestic brand models.
"Qoros is ahead of typical Chinese brands on every measure, but we have to convince Chinese buyers that's the case," Murtaugh said "If buyers go for a foreign brand, there's a sense that they don't have to worry."
In a recent interview with the Wall Street Journal, Murtaugh was quoted as saying the Qoros dealer network needed to expand from 75 to around 150 and be placed in areas with high levels of 'auto-shopping'.
He was also quoted as saying that Qoros's costs would have to be cut, citing the high number of 'ex-pats' at the company. When the Qoros brand was launched, it hired a significant number of senior people from Saab, Volvo, Volkswagen and BMW.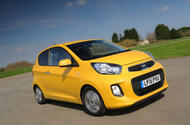 Kia Picanto starts at £8345 and is on sale now
2015 Kia Picanto facelift brings upgraded styling, new interior options and a more efficient engine

The facelifted Kia Picanto city car has gone on sale with a starting price of £8345. It gets new front and rear bumpers as part of its 2015 facelift, along with an optional 14-inch alloy wheels and a redesigned front grille, as well as an optional sports package.

Inside, the Picanto comes with new chrome trim and upholstery options, while three new option packs add luxries like leather seats and footwell lighting.

There are five trim levels available on the Kia Picanto, called 1, SR7, 2, 3 and 4, although there is also a 1 Air, which adds air conditioning to the entry-level specification. The basic trim comes with four electric windows, remote central locking, 60/40 split folding rear seats and tinted glass.

The SR7 replaces the VR7 and adds air conditioning, steering wheel-mounted controls, electric front windows, Bluetooth and USB and aux ports and rear parking sensors.

The 2 model adds 14-inch alloy wheels, Bluetooth, USB and aux connections and heated front mirrors. The versions with the manual gearbox also come with automatic air conditioning and front foglights. The 3 trim adds 15-inch alloy wheels, LED daytime running lights an upgraded instrument cluster, heated front seats, an upgraded six-speaker stereo and remote audio controls on the steering wheel.

The range-topping 4 tops gets an electric sunroof, keyless entry and start, a heated steering wheel and cruise control.

Kia has also upgraded the Picanto's audio and sat-nav system, which from the third quarter of this year will be available with a larger 7.0-inch touchscreen.

The Kia Picanto's 1.0-litre and 1.25-litre petrol engines have been tuned to meet strict Euro 6 emissions legislation. However, the updated engines will not head to the UK until the autumn.

The 68bhp 1.0-litre petrol emits as little as 95g/km and is capable of 68.9mpg when combined with the stop start system. It manages 99g/km and 67.3mpg without it. It manages the 0-62mph sprint in 13.9sec.

The four-cylinder 1.25-litre petrol emits as little as 100g/km when combined with the 2 trim level. The automatic gearbox has a detrimental impact on economy, with 125g/km in the equivalent 2 trim.

The entry-level three-door Picanto starts at £8345 and the range goes up to £12,545 for the automatic five-door in 3 trim.

Read more Geneva motor show news

Get the latest car news, reviews and galleries from Autocar direct to your inbox every week. Enter your email address below:



Revised Civic features sharper looks, new kit and chassis tweaks, but its rivals remain cheaper and more compelling This year is unquestionably an important one for Honda. Firstly, the high-performance Civic Type R and the flagship NSX are due to be launched.Secondly, the company is busy revamping every model in its line-up – including this, the Civic Tourer. It benefits from a range of upgrades in an effort to keep it on buyers' radars alongside estate versions of the Ford Focus and Volkswagen Golf.So on the outside you'll find redesigned bumpers, a tweaked grille and more elegant daytime running lights, while inside the Civic benefits from new door trims and seat fabrics, and a new Android-based infotainment system.The Tourer's chassis has also been fettled, with adjustments made to the responses of the electronic power steering, a new stability system, which is claimed to boost traction and grip, and new dampers and bushes. These changes have, reputedly, created a more enjoyable experience for the driver. Each Civic gets active city braking as standard now, too.Furthermore, Honda has cut up to £1600 off the price of the facelifted Civic in a bid to make it more competitive with less costly alternatives.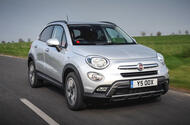 The Fiat 500X appeals to those after a mix of style and practicality. We've already tried the diesel version, so how does this 1.4-litre petrol compare? If you've always loved the cute, saccharine style of the Fiat 500 but have been prevented from signing on the dotted line due to the practicalities of life - such as a family - your prayers may have been answered.This is the new 500X, which is the latest branch to grow on the 500 family tree. The transformation from city car to small SUV has given it a bigger cabin plus an extra set of doors at the rear, so while it's capable of looking chic, it can now manage the school run, too.This is a competitive market, but we thought the diesel version was a worthy contender for your hard-earned cash when we tried it last year. But petrol engines are still popular in this sector, so we've been driving the 1.4-litre Multiair version to see how it compares.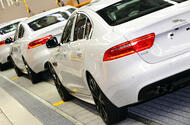 Production has started of the Jaguar XE in Solihull
Jaguar's new BMW 3 Series has started production before going on sale next month. It promises strong performance, a dynamic drive and class-beating running-costs

The new Jaguar XE saloon has officially begun production at sister company Land Rover's production plant in Solihull.

The all-new model officially enters production today, with the first unit rolling off the line this morning. Land Rover's Solihull factory is to build two Jaguar models alongside its regular production, as Jaguar recently announced its F-Pace SUV will also be built at the site.

The plant has benefitted from large investment from Jaguar Land Rover. Production has almost trebled, while the number of employees at the facility has doubled in the last five years. The plant already builds Land Rover's entire range, with the exception of Evoque and Discovery Sport models.

Production of the XE has also brought £4 billion of parts contracts to the UK; 55 suppliers across the country supply 55% of XE parts. Several hundred new jobs have been created at these suppliers as a result of their contracts with Jaguar.

Jaguar Land Rover's 'factory within a factory' marks a £500 million investment in the plant, which includes Europe's largest aluminium body shop. This follows the firm's £1.5bn spend on new aluminium vehicle architecture which will underpin future Jaguar models. 

The new saloon will head to its first customers in May and aims to take on the likes of the BMW 3 Series, Mercedes-Benz C-Class and Audi A4.

Priced from £26,995, the XE made its public debut at the Paris motor show last October. Three engines will power the car from launch. In its most frugal form, the XE will be capable of returning 75mpg with CO2 emissions of 99g/km. In comparison, a Toyota Prius 1.8 VVT-i Hybrid T4 emits 92g/km of CO2.

The key to making a dent in the important fleet market is keeping servicing and running costs similar to that of rivals. Residual values are set to be highly competitive, with industry valuation companies Kee Resources and CDL agreeing the XE will be better, over three years or 30,000 miles, than its direct German rivals. Industry valuer CAP predicts the Jaguar XE will retain 45% of its value over the same period, placing it ahead of the equivalent Audi A4 and BMW 3 Series models.

As a result, Jaguar is pushing fixed-cost servicing options for the diesel models; a one-off payment of £475 will cover all servicing for up to 50,000 miles or five years, depending on what comes first. High-mileage drivers can pay £659 for up to 75,000 miles over the same five-year period. The service plans are transferable between owners if the car is sold and cover costs associated with securing MOT certificates for years three, four and five. Equivalent service plans for petrol models are expected in due course.

Jaguar has given the XE an impressive range of technical innnovations - including a new chassis, materials, body, assembly works and engine plant. The XE's success has huge implications for Jaguar's ability to fulfil its new model plan of the future, believed to include as many as half a dozen 'white space' vehicles.

The car's design does not set out to shock, however. It employs and extends the new-generation Jaguar design style introduced with the XF saloon in 2008 and developed more recently in the F-type sports car range. 

An all-aluminium, four-door, rear-wheel drive saloon, the XE's proportions place it at slightly bigger than a BMW 3-series, but smaller than an Audi A4. It uses new riveting and bonding techniques designed to make it the lightest and stiffest Jaguar saloon yet.

Tipped to sell well over 100,000 units per year when production reaches full capacity, the XE will become Jaguar's entry-level model.

Jaguar has had more than half a million people configure XEs on its website, which is around one in 10 of total visitors. Of those, it has around 150,000 people ready to order, according to global brand director Steven de Ploey, and interest is comparable to that of the Land Rover Discovery Sport, a model with a much wider potential customer base.

Jaguar XE design and styling

Design boss Ian Callum says that the new Jaguar XE will become "the defining sports saloon for Jaguar". 

His design team's way of fulfilling that brief, he explains, was to start by giving the car a low driving position, a long, coupé-like roofline like the XF and placing the cabin as far rearward as possible to allow the car a long bonnet and short boot while still providing decent (although admittedly not class-leading) legroom and headroom in the rear. 

Callum acknowledges the debt that the XE owes to the XF, which pioneered many facets of Jaguar's modern design style: the sculpted bonnet with strong 'power bulge', the narrow headlights and 'J-blade' running lights, the rising waistline and long, confident curve of the coupé roof. 

The rear lights he describes as "a horizontal line intersecting a roundel" and they owe something both to the F-type and originally the E-type, just as the rounded window of the rear door carries suggestions of the Jaguar Mark 2. 

No one would suggest that this was anything but a Jaguar for 2015, but allusions to the marque's rich history are clear in many places. Jaguar's designers are proud of their equal partnership with the XE's engineers and aerodynamicists. 

In its most frugal form, on specially designed 17-inch wheels (as opposed to the 18s, 19s and 20s also available), the car's drag coefficient is an impressive 0.26. The car's lowness and shrink-wrapped lines have helped to keep the frontal area low, designers say.  

Jaguar XE chassis and suspension

The XE is very close in all major dimensions to the A4 and 3-series (which are literally within a few millimetres of one another). It sits between the German pair in overall length, but its wheelbase is about 25mm longer than either, and it sits about 15mm lower on its standard suspension.

However, its secret weapon is a riveted and bonded aluminium monocoque body structure, currently made partly of a recycled alloy that the company wants to use for 75 per cent of suitable components by 2020. 

That structure weighs 1474kg in its lightest form - just 21kg less than the equivalent 3-series, which clocks in at 1495kg. At the car's public unveiling at the Paris motor show, Jaguar's chief programme engineer Nick Miller explained that the XE is 75 per cent aluminium and 25 per cent steel, and therefore not as light as it could be, partly for reasons of weight distribution, and partly because there would be no fiscal benefit advantage in achieving a lower CO2 number than the car already has.

The bootlid and the rear section of the floor up to the leading edge of the rear seat cushion are steel in order to benefit weight distribution, which is 50:50 in the case of the four cylinder and 51:49 front:rear for the V6-engined version.

The doors are also steel, although Miller says that they could become aluminium if necessary.

Miller said that some of the weight-savings have been 'spent' on more sophisticated and heavier front and rear suspension layouts in the quest for dynamics superior to the Jaguar's competitors. 

The XE is said to have the most sophisticated suspension in its class to support a claim that it will establish new class benchmarks for ride and handling. 

Where others use efficient, affordable MacPherson strut suspension up front, the XE has a widely spaced double wishbone layout (complete with the characteristic 'goose neck' upright similar to that used for the XK and XF) that delivers superior wheel control but costs more. 

The subframe-mounted independent rear suspension is even more exotic: not a conventional multi-link system but instead dubbed Integral Link, for cost reasons usually seen on cars in the XF price range, that delivers ideal lateral stiffness for fine handling but allows considerable longitudinal compliance to build refinement, while keeping excellent toe control. 

To minimise unsprung weight and provide best ride comfort, all of the major components are made in aluminium. Depending on the engine's power output, there are three different disc brake sizes – all with new-design single-piston calipers – and a choice of four wheel sizes (and eight alloy wheel designs).

The XE is the first Jaguar in history to use electric power steering, a move described as "a big step" by Mike Cross, the chief engineer charged with ensuring that every XE drives like a real Jaguar.

"It's a step we took confidently," says Cross, "because the range of possibilities in fine tuning enabled us to achieve the responsive, connected steering feel a Jaguar needs."

The XE's chassis package utilises intelligent technologies more than any previous Jaguar. The car takes the learning from Land Rover's Terrain Response system and adapts it to become ASPC (All Surface Progress Control), which lets drivers select one of four ideal settings: Dynamic, Normal, Eco or Winter.

Between 2mph and 20mph, the Winter setting provides a kind of low-speed cruise control that helps the car to climb very slippery slopes by applying precise control of the throttle and braking (including side-to-side braking) to maintain traction better than the best driver could manage. 

Also available is a suite of the electronic driver aids that are becoming more and more common in premium cars: autonomous braking, adaptive cruise, parking assist, reverse traffic detection, blind spot monitoring and road sign recognition.   

Jaguar XE engines and transmissions

Included in the engine line-up are two new four-cylinder Ingenium EU6 diesels and two four-cylinder petrol units, as well as the 3.0-litre V6 engine found in the F-type in the XE-S. A six-speed manual gearbox is standard on the diesels, with an eight-speed automatic optional. The auto is standard on each of the petrol engines. Rear-wheel drive is standard. 

The base 161bhp/280lb ft 2.0-litre diesel offers class-best 
fuel economy of 75mpg with CO2 emissions of 99g/km in manual form, or 71.7mpg and 104g/km as an automatic. The auto cracks 0-62mph in 8.2sec, dropping to 8.4sec with the manual gearbox. 

A 178bhp/316lb ft version of this engine is also offered, with 67.3mpg, 109g/km and 0-62mph in 7.8sec claimed with either gearbox. 

Features of the new Ingenium engine - which has been designed from a clean sheet and built for light weight and low friction in Jaguar Land Rover's new £500 million factory – include variable exhaust cam timing and exhaust after-treatment so that it can meet latest Euro 6 emissions standards. 

Petrol XEs use a 2.0-litre turbocharged unit shared with the XF and XJ (although not in the UK) and offered with outputs of 197bhp/206lb ft or 237bhp/250lb ft. The former cracks 0-62mph in 7.7sec, returns 37.7mpg and emits 179g/km; the latter matches the economy and CO2 but promises 0-62mph in 6.8sec.

The 3.0 V6 XE has outputs of 335bhp and 332lb ft to propel it from 0-62mph in 5.1sec and on to a limited 155mph. The XE S is rated at 34.9mpg and 194g/km.

Jaguar XE interior and equipment

The XE's cabin is designed to project quality, but despite being more spacious in the front than previous Jaguar models is still relatively compact. 

Ultimately, cabin space has given way to sporting pretensions. At first glance, the cabin lacks the distinction of the C-class, but it has a deep centre console that affords a pleasant, driver-focused aura and buyers get a choice of textures and aluminium or piano black dashboard finishes as alternatives to traditional wood veneers.

There is an all-new infotainment system called InControl, based around an eight-inch central touchscreen claimed to feature intuitive graphics and quick responses. The XE's infotainment system can also be connected to the owner's smartphone via an app, which enables drivers to start and pre-heat the car - while it remains locked. This can be upgraded to include wi-fi hotspot and various other smartphone compatibility functions.

The XE is offered in five trim levels: SE, Prestige, Portfolio, R-Sport and S. Entry-level SE and mid-range Prestige are only available on the diesels and base petrol model, while Portfolio, the most luxurious, is offered on the diesels and the 237bhp 2.0 petrol.

R-Sport, Jaguar's answer to BMW's M Sport, includes a suspension upgrade and is offered only with the 178bhp diesel and 237bhp petrol. S trim is reserved for the V6 XE and includes sportier exterior styling and 20in alloys.

Standard kit on the XE includes sat-nav, DAB radio, cruise control, Autonomous Emergency Braking (AEB), Lane Departure and 17-inch alloys. Alloys up to 20 inches are also offered. 

Inside, the XE features an optional 40/20/40 split for the rear seats, which can be heated, and a new eight-inch touchscreen that controls Jaguar's new InControl multimedia system. Multiple trims and colours 
can be specified, including sporty carbonfibre and luxurious wood veneer. 

Q&A with Ian Callum, Jaguar design boss

What does this car's design have to achieve?

The Jaguar XE's number one job is to be visually exciting. Just because it's the entry model doesn't mean it shouldn't embody all of the marque's values. If you think about it, this is the defining sports saloon for Jaguar, given its lowness and compact dimensions.

Did the fact that the XF had pioneered the look of a new Jaguar help you?

It did. People understood it as soon as they saw it. The two cars are very different, 
but we used some of the XF's devices – the grille's a good example – because people away from our market still need to learn more what a Jaguar is 
like. We discussed changing 
the face [which is more upright and prominent] but decided 
to do something fresh but 
fairly familiar.

What part are you proudest of?

I like the way we managed to get an exciting profile into a car that belongs to a pretty pragmatic class. This is a very unforgiving market.You can't be bad at anything, so we had to offer the same package as the competition – which we've done. I'm pleased the XE's profile leaves no room for doubt that it's a member of the Jaguar family. But I also like the strip brake light, over the rear window. It works fine, but it doesn't intrude at all.  

What involvement did you 
have in the delivery of the low drag factor?

We all work together – engineers, designers and aerodynamicists. It's a consensus. Everyone wants the car to look as good as it can so it's a success in the market. In any case, there's a fair bit of basic expertise in design departments about aerodynamics, so we tend to understand what they need. 

What were the hardest things 
to deliver?

Funnily enough, getting the 
four-cylinder engine under the XE bonnet was a tough task – harder than fitting a V8. It's no shorter and sits bolt upright, and there's lots of stuff on the top of a modern engine.

The power bulge helped, but we couldn't have done it without our pop-up bonnet, which gives the clearance over the engine needed if the car collides with a pedestrian.

Q&A with Alan Volkaerts, operations director at Jaguar Land Rover's new Solihull plant

In six years, you've seen extraordinary expansion at Solihull. What's happened?

The Tata acquisition of JLR led first to the establishment of the Range Rover aluminium body shop, then the biggest in Europe. Now we've opened the XE-Range Rover Sport shop, plus a trim and final shop to go with it – at an all-in cost of £1.5 billion. We're making Jaguars inside Solihull, the first time that's happened in 70 years.

The latest body shop is bigger again, right? 

It's about twice the size of the Range Rover shop – as big as 12 football pitches. Our new trim and final assembly hall is big, too – another 10 pitches. 

And you're hiring new people, aren't you?

We have 500 new employees so far, and we'll eventually need 1700 to make XE in the projected numbers. People are talking about new tools in the process called trunnions. 

What do they do?

They speed the manufacturing process, increasing flexibility and future-proofing the plant for when it might make even more models.In essence, a trunnion is a huge, five-sided rotating jig that presents parts to a robot, instead of vice versa. When everything's working to capacity, we'll make a car every 78 seconds.

See below for a full pricing breakdown of the Jaguar XE

Jaguar XE 2.0d 163PS


0-60mph 7.9sec (manual), 7.7sec (auto); Top speed 141mph (manual), 132mph (auto); Power 161bhp; Torque 280lb ft; Economy 75.0mpg (manual), 71.7mpg (auto); CO2 99g/km (manual), 104g/km (auto)


Jaguar XE 2.0d 163PS SE From £29,775


Jaguar XE 2.0d 163PS Prestige From £30,775


Jaguar XE 2.0d 163PS R-Sport From £32,325


Jaguar XE 2.0d 163PS Portfolio From £32,975


Jaguar XE 2.0d 163PS SE Auto From £31,525


Jaguar XE 2.0d 163PS Prestige Auto From £32,525


Jaguar XE 2.0d 163PS R-Sport Auto From £34.075


Jaguar XE 2.0d 163PS Portfolio Auto From £34,725

Jaguar XE 2.0d 180PS


0-60mph 7.4sec (manual and auto); Top speed 142mph (manual), 140mph (auto); Power 178bhp; Torque 316lb ft; Economy 67.3mpg (manual and auto); CO2 109g/km (manual and auto).


Jaguar XE 2.0d 180PS SE From £30,275


Jaguar XE 2.0d 180PS Prestige From £31,275


Jaguar XE 2.0d 180PS R-Sport From £33,025


Jaguar XE 2.0d 180PS Portfolio From £33,675


Jaguar XE 2.0d 180PS SE Auto From £32,025


Jaguar XE 2.0d 180PS Prestige Auto From £33,025


Jaguar XE 2.0d 180PS R-Sport Auto From £34,775


Jaguar XE 2.0d 180PS Portfolio Auto From £35,425

Jaguar XE 2.0i 200PS


0-60mph 7.1sec; Top speed 147mph; Power 197bhp; Torque 206lb ft; Economy 37.7mpg; CO2 179g/km


Jaguar XE 2.0i 200PS SE Auto From £26,995


Jaguar XE 2.0i 200PS Prestige Auto From £27,995


Jaguar XE 2.0i 200PS R-Sport Auto From £29,745

Jaguar XE 2.0i 240PS


0-60mph 6.5sec; Top speed 155mph; Power 237bhp; Torque 250lb ft; Economy 37.7mpg; CO2 179g/km


Jaguar XE 2.0i 240PS R-Sport Auto From £33,095


Jaguar XE 2.0i 240PS Portfolio Auto From £33,745

Jaguar 3.0i Supercharged 340PS S 


0-60mph 4.9sec; Top speed 155mph; Power 335bhp; Torque 361lb ft; Economy 34.9mpg; CO2 194g/km


Jaguar 3.0i Supercharged 340PS S From £44,870

Read the Jaguar XE first drive review

Watch What Car?'s exclusive video preview of the new XE

Watch the Jaguar XE reveal video, and Jaguar's official launch film

Blog: Why the Jaguar XE has a mountain to climb

Blog: Setting the stage for the Jaguar XE in London

Blog: The XE might be Jaguar's star, but it didn't take the spotlight in Paris

Get the latest car news, reviews and galleries from Autocar direct to your inbox every week. Enter your email address below: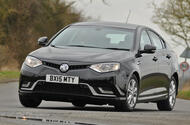 2015 MG 6 facelift aims to address several key areas
Facelifted MG 6 announced with revised engine and specs, and a lower price point

MG has revealed details of its facelifted MG 6, with pricing up to £3000 lower than that of the outgoing model.

The list of improvements over the old model includes refreshed exterior styling, new specifications across the model range and an improved diesel engine. MG claims that handling has been improved over the old model's thanks to a new electronic differential and stability control system.

The exterior of the new model has been redesigned, with a more aggressive front-end design and LED daytime running lights, while the rear of the car has been tweaked with a new bumper and tailpipe shape. The interior has also been refreshed, with new seat materials and silver trim.

A cleaner diesel engine reduces emissions and improves fuel economy, with a claimed 61.4mpg. It's quicker, too; 0-60 takes 8.4sec, compared with the outgoing model's 8.9sec, thanks in part to a weight saving of 75kg.

Standard kit on the £13,995 entry-level S trim now includes heated front seats, 16in alloy wheels and an electronic parking brake.

Mid-range TS spec costs £16,195. It comes with an all-new MG touch 7.0in touchscreen infotainment system with sat-nav, as well as auto dimming mirrors, cruise control, automatic lights and windscreen wipers, rear parking sensors and part-synthetic leather seats.

The range-topping trim TL boasts electrically powered leather seats, a rear camera, bi-xenon headlights with cornering function, dual-zone climate control and a chrome grille, and starts at £17,995.By Jimi Beckwith

Get the latest car news, reviews and galleries from Autocar direct to your inbox every week. Enter your email address below: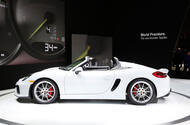 The Porsche Boxster Spyder made its debut at the New York motor show earlier this month
Cayman GT4's success inspires Porsche to look at giving the new Boxster Spyder the full GT treatment

Porsche is considering building a GT4 version of the new Boxster Spyder.

Spurred by demand for the Cayman GT4 exceeding all its internal predictions, a senior source at the company said, "We are looking at it right now. Much of the engineering has already been done for the Cayman, so we think this might be a good direction for us."

A GT4 Boxster Spyder would most likely adopt the hardware seen in its Cayman equivalent. The Spyder already shares that car's 3.8-litre engine but lacks its GT3-derived fully adjustable front suspension and bespoke rear suspension. It would also gain full GT3-specification brakes in place of the 911 discs on the Spyder, plus the Cayman GT4's aerodynamic package.

Porsche would need to watch its pricing because, at £60,459, the Spyder is already close to the £64,451 asked for the Cayman GT4, higher in its model hierarchy.

In the meantime, Grant Larson, the chief designer of the Boxster Spyder, has revealed more details on how the Spyder shed 30kg relative to the Boxster GTS, despite its bigger 3.8-litre engine.

Savings included 11kg by fitting sports seats, the same again from the car's largely manual roof arrangement and 9kg from deleting air-con. In total, 55kg was saved, from which items including bigger brakes (12kg) and wheels (2kg) can be deducted.

Meanwhile, Porsche says the success of the GT4 makes an RS version more likely.

Get the latest car news, reviews and galleries from Autocar direct to your inbox every week. Enter your email address below: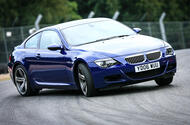 BMW M6
You could buy Fiat's supermini new for £10k, or you could have something a bit more exciting

For just £10,000, Fiat's Panda represents great value for money. But what else can be had for the same amount? Here are some of our alternatives.

1 - BMW M6 (2005-2010)

The regular BMW 6 Series is a swift and luxurious grand tourer, but put it through the firm's M division and what emerges is the extremely rapid and rather exciting M6.The headline news is the 5.0-litre V10 engine, which produces 500bhp at a screaming 7750rpm and propels the car to 62mph from rest in just 4.4sec and to 100mph in an impressive 8.7sec.

The M6 shares this engine, and much of its underpinnings, with the contemporary M5 saloon, so there are plenty of thrills to be had. With a lower centre of gravity and less weight, however, the M6 coupé is even sharper than the four-door car.

When new, it cost more than the M5 and didn't sell as well. Shop around today and you can find one for as little as £12,000.

2 - Jaguar XKR (1998-2007)

Before the Jaguar F-Type V8 there was the XKR, a sexed-up version of the XK coupé with a 370bhp supercharged 4.0-litre V8 under its bonnet.

A mid-life tweak in 2003 upped the capacity to 4.2 litres and the power to 400bhp. Performance was suitably wild: top speed was limited to 155mph, but the Jaguar would accelerate from 0-62mph in just 4.9sec. 

It was great to drive, too: butch but delicate, agile and compliant. The second-generation car, launched in 2007, was even better, and with power boosted to 420bhp and the limiters off, the top speed rose to 174mph.

As little as £5k can buy you an earlier car, but expect to pay £10k-£15k for a good 4.2-litre car and upwards of £18k for a second-generation model.  

3 - Maserati 3200GT (1998-2002)

You could bag yourself an Italian coupé with one of the most desirable badges in automotive history for the price of a new Panda. You'll also get a 370bhp 3.2-litre twin-turbo V8, a 175mph top speed and a 0-62mph time of just 5.1sec.

The 3200 GT marked the return to form of Maserati, after years in the performance car wilderness. It was well received but, such are its potentially massive running costs, it's possible to find a good one today for less than £10k.

There were a few niggles, though. Some weren't so keen on how it drove. That complex V8 is a thoroughbred, and particular attention needs to be paid to oil changes and cambelts, otherwise it could end up costing you more than the car is worth. Running costs will be huge, and you'll have to watch for rust.

4 - Mercedes-Benz CL600 (1999-2006)

Think of the CL as a coupé version of the S-Class with added road presence. 

It's even faster, too, being lighter and lower. Buy the CL600 and you'll get a mighty 5.5-litre bi-turbo V12, all 493bhp and 590lb ft of it. Performance is storming, with 0-62mph in 4.8sec, and it'll waft up to its (limited) maximum speed of 155mph in near silence. The ride is soft and pillowy and the handling surprisingly agile. Technology is top drawer and the CL is dripping with driver aids, while inside is a heavily luxurious interior stuffed with goodies.

It cost a fortune new, but you can buy a good example of this second-generation car for £10,000. Push the boat out and you could find the even more opulent 510bhp third-generation CL for not much more.

5 - Porsche 911 (1998-2005)

The 996-generation 911 was the first water-cooled model and the first with four-valve heads. Purists' concerns about all this modernity were pushed aside in a 0-62mph 5.2sec rush and silenced by a civilised top speed of 174mph. In time, the engine was enlarged and the power upped, too.

It was great to drive and faster and more comfortable than previous 911s, and anyone with any doubts about the rear-engined handling could always opt for a Carrera 4 with four-wheel drive.

There were some issues with the seals and shafts surrounding the flat six engine, so careful inspections are advised and a full history is desirable. At around £10k, though, the 996 is superb value for money. Chosen carefully, it's a great way to get into Porsche ownership.

Get the latest car news, reviews and galleries from Autocar direct to your inbox every week. Enter your email address below: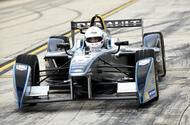 Formula E racers can reach 60mph in just three seconds
All-electric Formula E claims to offer a new vision for motorsport, but is it exciting? We get behind the wheel of the single-seat racer to find out

Homestead-Miami Speedway usually echoes to the roar of Nascar V8s and 65,000 adoring fans.

That might explain why every marshal I whisper past in my electric racing car looks more than a little bemused. This Formula E machine may be an eye-catching winner, but the Florida marshals are scratching their heads. Where's the growl of an 850bhp Hemi, spitting fire and high octane from every tailpipe?

It's true that Formula E doesn't offer ear-splitting decibels, but after experiencing the inside of the cockpit at 140mph, I can tell you that it still screams pure excitement.

I've travelled 4500 miles from London to the Sunshine State to be the first British journalist to drive a Formula E car in the US. This may be the land of the free, but strict public liability laws mean I'm not allowed to drive on the Miami road circuit currently being fenced off in the city centre. (The Miami ePrix was eventually won by Nicolas Prost.)

Instead, I'm hurtling around the 2.2-mile road course at Homestead, which incorporates some of the banked oval of the Nascar circuit. With 14 bends and full-throttle curves, it's pure adrenalin for rookies like me.

As I pass the pit lane flat out, the advice of my mentor, former Formula 1 driver Nelson Piquet Junior, is still ringing in my helmet: "Be careful of the carbon brakes. They're very strong and easy to lock. Heat them up slowly, which sometimes means braking early into a corner."

Comparisons with an F1 car are obvious. It's tough keeping my head still because of the wind buffeting my helmet. The cockpit has all the comforts of a medieval torture chamber and I'm developing Popeye's forearms in trying to hit the apex of every curve.

I drove an F1 car in 2001 and struggled to cope with the bottomless pit of power on tap. And although Formula E cars can be catapulted to 60mph in three seconds, the 800kW battery developed by Williams provides more than enough kick to keep it wildly entertaining.

Even braking late into a second-gear hairpin, the set of 18in Michelin tyres glue the car to the track. As I accelerate onto the straight, a handful of spent rubber bounces over my crash helmet and HANS (head and neck support) device.

I'm on lap five and it's only the four paddles on my detachable steering wheel that still require some mastering. They're so close together that it's easy to squeeze the wrong one – especially on an uneven stretch of Homestead asphalt.

The top two paddles change up and down through the four-speed, fixed-gear transmission (the latest Formula E cars are five-speed). However, it's the bottom pair that are unique to this style of racing. The bottom right one activates energy regeneration under braking – topping up the car's battery pack and conserving power.

The fourth paddle, meanwhile, is tagged FanBoost, which allows fans to play a role in determining the outcome of a race using an online voting system. The driver with the most votes receives a power boost of 30kW (40bhp), meaning that the car will drive with up to 270bhp. The boost lasts for only five seconds, but it can be vital on a narrow circuit where there are few overtaking opportunities.

Below a central LCD screen are three rotary dials that I've been told not to touch. Two of them regulate regeneration under braking, and the third controls torque during the race.Inside the cockpit, the car is anything but quiet. It sounds like a distant fighter jet under full throttle when you floor the accelerator. However, it's not all good. A grating whine from the transmission at lower speeds more resembles a British Leyland gearbox.

F1 and Formula E do compare on one level: comfort in the cockpit. It's hot, sweaty and uncomfortable. By the time I unclip my five-point harness, my fireproof underwear and racing suit are drenched. I'm smiling and would happily take on another five laps, given half a chance.

Later, I ask Piquet, who now competes in Formula E for China Racing, how similar the Formula E car is to an F1 machine. "Although the two cars look the same, youcan't really compare them," he explains. "F1 technology has been advancing for 70 years. Twelve months ago, the first Formula E car wasn't even built.

"Both cars handle in a similar way, but the driving technique is totally different. In Formula E we only race on street tracks and use one set of all-weather radial tyres. The aim is always to conserve energy, rather than worry about a complicated strategy for taking on fuel and changing tyres.

"It's different in the cockpit, too. In F1, you play around with the KERS settings or adjust the angle of the wing. We pay more attention to energy conservation, especially temperature levels around the battery pack, which affect performance."

Piquet admits that the only electric car he had driven before joining Formula E was a two-hour road test in a Tesla. "I never considered an electric car before, but now I realise that the technology we use in Formula E will accelerate the development of the electric cars we drive on the road," he says. "I think Formula E is a much purer form of racing, because drivers don't get constant diagnostic feedback from their team. They are out there on their own, making decisions for themselves."

The surge of interest in the inaugural series means that an incredible 50 cities have already offered venues for the 2015-2016 season. By the time this year's 10-race series reaches its climax at the London ePrix in Battersea on 27 June, more than 500,000 fans will have watched electric car racing live for the first time and tens of millions more will have tuned in on TV.

And although all Formula E cars are currently built to the same specification, car manufacturers will join the fray next season. That will raise the level of competitiveness within Formula E even higher. Battery life will improve, speeds will increase and more teams will be lured into the pit lane. Who knows? Maybe soon F1 will be looking over its shoulder at the future of single-seat motorsport.

E-mazing facts

Formula E has 10 teams and 20 drivers. Races last 40 laps. Drivers pull in to the pit lane halfway to swap into an identical, fully charged car.

The sound of a Formula E car can reach 80 decibels, which is slightly louder than a conventional road vehicle.

Cars are charged from glycerol generators. Glycerine is a carbon-neutral by-product of biodiesel production. It's so pure you can drink it.

Teams are allowed two spare wheels per car — one for the front and one for the rear. The rule has dramatically reduced running costs.

Formula E uses a BMW i8 hybrid as the safety car — the only combustion engine you will ever see on the track.

Jeremy Taylor    

Get the latest car news, reviews and galleries from Autocar direct to your inbox every week. Enter your email address below: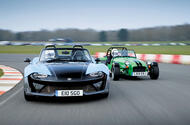 Both the Zenos E10 S and Caterham 360R are aimed at offering affordable fun on road and track
The Zenos E10 S is a track-friendly road car created by the two former bosses of the company that makes the other car you see here - but which is better?

Cars are inanimate. They do not have personalities. That's why suggestions in magazine stories that you're about to read a grudge match between sparring protagonists is, on the whole, utter drivel. The cars don't care, because they're unable to. They're just cars.

The people who make cars, though? Now that's a different matter, and there's form here. The sleeker of the two cars you see here is a Zenos E10 S. It's new from the ground up, as is the company, but in co-founders Ansar Ali and Mark Edwards, there is a back story.

They were, respectively, CEO and COO of Caterham Cars, which makes the fact that a Caterham Seven 360R sits alongside the E10 a particularly interesting proposition. There are closer mechanical matches to the E10: a Lotus Elise has a more similar layout, but Lotus couldn't arrange us a car and, besides, we're happier for this story to have a little edge.

Edwards and Ali were executives at Lotus, too, and the Zenos is built in Norfolk. So perhaps it's no surprise that there are similarities in layout between the Zenos and Lotus. The E10, like an Elise, has its engine in the middle and is a two-seat roadster with double wishbones all around and unassisted steering.

There's aluminium in both, too, but less in the Zenos. Instead of an extruded and bonded aluminium monocoque, the E10 has an aluminium central spine – not unlike the early Lotus Elan. But to add stiffness, Zenos has specified a carbonfibre-reinforced plastic composite for the passenger tub. Sounds expensive.

But here's the thing: it's made from recycled carbonfibre – offcuts from virgin carbonfibre production, in effect. They lose the large-sheet stiffness but retain 70% of pure carbonfibre's strength, at only 10% of the cost.

Read the full Zenos E10 S review

And cost is at the core of everything Zenos does. There are plenty of would-be manufacturers who have made a pure and brilliant sports car. But the maker is the only one who ever wants to own one and the price is off the scale. The Zenos isn't like that at all. It's built to its price, and Ali and Edwards are unashamed about it.

In its middle, then, is a 2.0-litre Ford Ecoboost engine, turned around from its Ford application to drive the rear wheels. The six-speed gearbox is the same; the driveshafts, too. It even has Ford wheel carriers.

At the front, things are simple. 
The suspension is mounted directly to the central spine, so there's no front subframe assembly to add cost. That makes the wishbones long, so there are pushrods and inboard dampers, reducing unsprung 
mass a bit and protecting the dampers from damage.

There isn't a great deal inside: two seats, a conventional handbrake and a neat twin-screen set-up. The one in front of the driver does the essentials: road speed, revs and a warning light. In the centre of the dashboard is the rest – stuff that's important but which you don't need to see all the time.

The driving position is good. It's low and straight, although you're sited quite low relative to the gearlever. Truth be told, that's fine. If it were a sequential 'box in a race car, that's where they'd put it. It's just unusual to find an H-pattern 'box there.

Meanwhile, fit and finish are okay but no more. Zenos has built this car to a price where it thinks there's a market, remember. The base price is £24,995, for a 200bhp version. The E10 S tested here brings with it, among other things, an additional 50bhp, for £5000, and other options, and on-the-road costs take the total of this car to £36,135.

More, but not disastrously so. Caterham is no stranger to an options list, either. The Caterham 360R is the mid-point of Caterham's recently revised line-up. It has a 2.0-litre engine, again from Ford, but a Duratec naturally aspirated unit making 180bhp.

Caterham's opening gambit suggests that it's an appealing £23,995, but if you want the factory to build the car for you, it'll cost another £3000. The R pack adds £3995 and includes wide-track sports suspension, a limited-slip 
differential and a lightened flywheel.

Another £200 gets you smaller but more desirable 13in wheels and, all in – including paint, a heater, shift lights and so on – you're looking at a £36,335 Caterham. For my money, though, this is just about the perfect Caterham specification. And, as with an Ariel Atom and a few other specialist cars, depreciation on a Seven – and probably the Zenos – makes ownership more affordable than you might think.

We're at Bruntingthorpe, in Leicestershire, which is an old airbase turned automotive proving ground and aircraft graveyard. We won't be needing the whole runway, because that's good for 220mph in a Bugatti Veyron, but later we'll use a short circuit that cuts through halfway along the big straight. It 
has a decent mix of corners and a pretty poor surface that, like the surrounding roads, is particularly good value for assessing the chassis of cars like these.

The Zenos first, then, and even as you nose out of Bruntingthorpe's main gates and onto the nearest B-road, the mechanical layout of this car is quite clear. The front end is relatively lightly loaded and the steering, at a touch over two turns lock to lock, has a precise, positive response. It's not as free from kickback or as pure in its messages as an Elise's rim, but it's good.

The ride is firm, well controlled and just about supple enough to avoid being crashy, and the E10 S's general demeanour isn't unlike – and I mean this as a compliment – that other mid-engined car from Norfolk.

There are obvious differences. The E10 feels more open, and although throttle response is good for a turbo unit, meaning that it doesn't feel overtly blown, the noise is all whizzes and fizzes. If you're not wearing a helmet, wear earplugs.

Niggles? There are a few. The brakes require absurd efforts to get the Zenos slowed, although that's not such a bad thing on a circuit. The gearshift is no better than when it left a Ford Focus, and the E10 is wide in this company, at 1870mm, because it can't be packaged any smaller.

What that does mean, however, is that it's rather roomier than the Seven. Those who are tall and wide will be able to get comfortable, even alongside somebody else tall and wide. All in, the Zenos is enjoyable at any speed – essential in a road car.

But so is a Seven, for all the usual reasons. It's so light and compact and keen that you simply know not to expect a supple, mature ride on the road. The steering is sharper than the E10's and the whole car is more alive and alert.

That isn't surprising. Caterham quotes a dry weight of 560kg for the 360R and Zenos 700kg for the E10 S, so the Seven is a daintier thread down back roads. Its throttle response and noise are out of the old school of British sports cars, too, while its five-speed Mazda MX-5 gearbox's shift is out of the Japanese school of sports cars, and all the better for that. According to the bald figures, the Zenos is faster – at 4.0sec to 60mph versus 4.8sec. But keep the Seven wound nearer the redline and there's nothing in it.

A Caterham isn't without its niggles, though. Finding room in the footwell is a drag, and space in the rest of the cabin is at an equal premium. If you want to feel open – and move your right arm around a bit – you'll want the doors off, but then you'll be battered mercilessly by the breeze. You can have full weather gear, though. You'll still get the odd drip inside in a downpour, but you'll stay a darned sight drier than in the roofless Zenos. And sit in a more pleasingly finished interior.

Contemporary hardware has dictated these cars' respective mechanical layouts and sizes. But because Lotus founder Colin Chapman created the Seven to win in motorsport and Zenos has no motorsport ambitions, the E10 has been allowed greater habitability than a Seven can ever have.

Read the full Caterham Seven review

That doesn't mean the Zenos is a stranger to a circuit. This E10 S has an open rear differential, but a limited-slip differential is an option, as are track springs and dampers. I tried the E10 on the circuit with both the road-tuned suspension and, more extensively, the track set-up. The uprated springs and dampers add another £795 but can be swapped for the road ones in under half an hour.

On either, it's good. The track set-up gives, as you'd expect, less movement and tighter body control. You'd want it if you were on circuits a lot, but in either form the handling balance is sweet. There's some initial understeer, which is as it should be, and from then you've a few options.

Lift and wait, or trail the brakes into the turn, and the E10's rear will break away to help the cornering line, too. Get back on the gas there and the E10 will slide a little but, eventually, you'll smell rubber from the rear inside tyre – especially with road dampers – telling you that it's spinning up a touch, and then it'll go neutral.

The good thing, though, is that there are no nasty surprises. This is a short, wide car with an engine mounted in the middle and relatively high. It could have been snappy and nervous but isn't. In fact, it's supremely well sorted.

Your corner exit, though, is to an extent dictated by the decisions you made on the way in. The Seven isn't limited like that. Instead, it behaves more like a conventional track and race car. There's less noticeable roll, more immediacy and delicacy, and it gives more options from the mid-corner onwards. It grips until you decide, with the throttle, what you want to do next. Is that more fun? Sometimes. Does that make it the winner? Not necessarily.

The verdict

There are those for whom nothing but a Caterham will do, and in a direct choice between these two, I'd be one of them. But the Zenos is intriguing, interesting and good fun and feels of its age. The Seven is 58 and is every bit as honed as it should be by now.

The Zenos was still an idea only two years ago, yet it already exudes capability and glows with even more potential. So I have no qualms in calling it an honourable draw. And if neither deals the knockout punch that overblown rhetoric suggests they should, just remember: they're only cars.

Read Autocar's previous comparison - Audi TT S versus BMW M235i and Porsche Cayman

Zenos E10 S

Engine 4 cyls in line, 1999cc, turbocharged, petrol; Power 250bhp at 7000rpm; Torque 295lb ft at 2500rpm; Gearbox 6-speed manual; Kerb weight 700kg (dry); Top speed 145mph; 0-60mph 4.0 seconds; Economy na; CO2 / tax band na

Caterham Seven 360R

Engine 4 cyls in line, 1999cc, petrol; Power 180bhp at 7300rpm; Torque 143lb ft at 6100rpm; Gearbox 5-speed manual; Kerb weight 560kg (dry); Top speed 130mph; 0-60mph 4.8 seconds; Economy na; CO2 / tax band na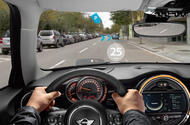 Mini's augmented reality glasses project information in front of the driver
Augmented reality glasses concept could assist drivers in the future, and will be on display at the Shanghai motor show

Mini has revealed its augmented reality glasses concept ahead of next week's Shanghai motor show.

The glasses, which are currently in the working prototype stage, can project vehicle and navigation instructions in front of drivers and render parts of the car - including the A-pillar and doors -'invisible' in order to improve visibility.

Other functions include a 'first and last mile' system, which guides wearers either from their starting point to the car, or from the car to their final destination on foot. Destination settings can also be programmed while outside the car.

Functions usually handled by a head-up display, such as navigation, speed and traffic data, can be viewed in front of the driver. Phone messages also prompt an alert on the glasses, before being read out by the car. Mini says parking is also made easier thanks to the projecting of images from a fixed camera onto the glasses, helping drivers to locate the curb.

Jörg Preissinger, project manager for the glasses, said: "We have created an interlinked system and augmented reality eyewear with a characteristic Mini design that revolutionises the experience both in and outside the vehicle."

Described as "reavealing the shape of things to come", Mini's augmented reality glasses could become a high-cost option on future models, if approved for production.

Mini is only one such manufacturer to have previewed an augmented reality system. In July last year, Jaguar Land Rover previewed an advanced system which could see project of 'ghost' cars and directional arrows onto the windscreen. The firm also showed off its transparent pillar technology in December 2014.

Read more Shanghai motor show news

Get the latest car news, reviews and galleries from Autocar direct to your inbox every week. Enter your email address below: