The new and used car market is set to be shaken by the Brexit vote, but it might not be all bad news like you may think
This is not, you will be glad to hear, in any way a political blog. 
What is clear, however, is that the Brexit vote will have an impact on the new and used car markets.
Despite initial predictions of economic doom, anecdotal evidence is coming through from new car dealerships that they are as busy as ever.
How long this will last is less certain, and will chiefly be driven by the economic confidence of consumers and the reaction of manufacturers to the falling value of the pound.
Brexit: what do the car makers think?
Right now, it is still a buyers' market. Such is the competition for sales, nobody anticipates list prices rising as a result of the impending threat of Brexit, even if it's proven that manufacturing and export or import costs have risen.
Instead, the key indicator to keep an eye on is discount levels, which were at record levels prior to the Brexit vote. We've not seen much change in that because car manufacturers typically budget three to six months in advance, predicting demand and working their plants accordingly.
As such, the incentives (read discounts) the manufacturers put in place - mostly on the assumption of Britain staying in Europe (and the pound remaining strong) - are still available, and will be for almost all car makers until at least September, and among the longer-term planners to the end of the year.
But if the pound's value remains low in comparison to the Euro, the liklihood is that the extra margin UK sellers could once use to stimulate sales will decrease. Or, to put it another way the haggle will no longer be as satisfying as it once was.
Vauxhall's future in Britain questioned following Brexit
That's not to say that bargain hunters should rush off and buy a car now, though, because there is potentially more good news on the way - and good news of the sort that might not have a short-term threat attached to it.
It comes in the form of the much discussed and occasionally dangled interest rate cut that the Bank of England is rumoured to be preparing to introduce. The vast majority of cars are bought on PCP or PCH lease deals these days, and any drop in the interest rate would positively impact on the most of these deals.
So you buy now while discounts are strong, gamble on an early interest rate drop and double the savings, or wait and see what comes out in the wash?
This is where we cop out. We're not here to give financial advice. But the good news for car buyers is that there is still good news to be found.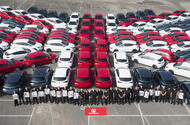 UK car makers on target to break manufacturing record in 2020 - but industry is worried by the fallout of Brexit
UK-based car manufacturing plants could still make a record two million cars by 2020 - but hitting that goal hinges on positive government support for the industry in the wake of the Brexit vote, according to the Society for Motor Manufacturers and Traders (SMMT).
The news comes as the UK car manufacturing industry recorded its 11th consecutive month of growth, building 158,641 cars, up 10.4% month-on-month. That figure confirmed the industry's best performance in the first six months of a year for 16 years and is the highest figure for June since 1998. Jaguar Land Rover is currently the biggest car maker in Britain, having eclipsed Nissan's output from its Sunderland plant in 2015.
The rise was driven by exports, with demand in 2016 up 14.9% and accounting for 695,139 units of the total of 897,157 manufactured to date. Production for the home market also rose 7.1%. Britain is Europe's third largest car manufacturer, behind Germany and Spain.
"It's clear that the current mood of political and economic uncertainty is praying on the minds of the car industry," said the SMMT's chief executive, Mike Hawes. "But the industry will do its best to manage its way through this situation.
"There is still a chance that UK car manufacturing could hit two million units by 2020, as we were predicting pre-Brexit. A lot will depend on being able to secure investment to build plants for new products, and to do that we need a clear signal from government that the UK remains open for business and is committed to free trade.
"Brexit creates uncertainty, but we can point to the productivity record of the plants here - which are the best in Europe, or among the best, and as long as we remain competitive and prove we can deliver then we can fight for that investment."
Hawes highlighted potential incentives that government could offer to the industry as tax credits against research and development spending, a change in how business rates are applied, a new framework for attracting overseas workers and promotion of the car industry abroad by key officials.
The highest number of cars made in the UK in a year was 1.92m in 1972. Last year 1,587,677 cars were made in the UK, a rise of 3.9% year-on-year.
Around £10 billion has been invested in manufacturing facilities in the UK by car manufacturers in the past four years, and Hawes said that maintaining that momentum would be key if the industry was to keep growing. He added that 59% of components on UK-built cars are sourced from abroad, and the majority from Europe, opening up another potential complication.
"The key concerns among the industry are the potential impact of tariffs, custom charges or other barriers between the UK and the EU single market, the loss of access to EU trade deals, being bound by regulations to the EU without having a say on them and the loss of access to the EU-wide skills market."
The SMMT has surveyed its members - who range from OEM manufacturers and importers to component suppliers - on the Brexit vote, with 57.1% saying they expect the decision to leave the EU to have a negative impact on the industry, 24.9% saying it is too early to say, 8.3% expecting a positive impact, 6.9% saying it will have no impact and 2.8% saying they don't know.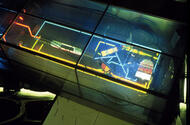 Chrysler's petrol-hydrogen fuel cell concept
In 1993, Chrysler was challenged to create a low-emissions car capable of 80mpg within the next 10 years, how successful was the brand?

Today, alternatively fuelled vehicles are embedded into the motoring public's collective consciousness.

Electric vehicles, hybrids and plug-in hybrids accounted for 3.2% of all cars sold in the UK in the first half of this year. Hydrogen fuel cell vehicles, however, make up only a fraction of that figure, although with models such as the Toyota Mirai and Hyundai ix35 Fuel Cell blazing a trail, there is an emerging market.

More than two decades ago, Chrysler developed a novel take on fuel cell power. The project started in 1993, when then US president Bill Clinton challenged Detroit's big three car companies – Ford, General Motors and Chrysler – to develop a low-emissions car capable of 80mpg and have it on sale by 2003. The programme was known as the Partnership for a New Generation of Vehicle (PNGV).

Chrysler showed how it planned to meet the economy target at the 1997 Detroit motor show, where it revealed a petrol-hydrogen fuel cell system which it hoped to apply to a mid-sized saloon by 1999. This clever new take on the fuel cell system circumvented the need to wait for an infrastructure of hydrogen filling stations to develop.

"Instead of waiting 30 or 40 years until we have hydrogen filling stations on every corner, couldn't one squeeze hydrogen from petrol now and run a fuel cell on the extract?" wrote Autocar's Michael Scarlett after examining Chrysler's system in Detroit. "That would get the clean, efficient fuel cell going much sooner. Chrysler believes such a car could be quieter, much more efficient, just as quick and practically a zero polluter. What's more, it could be on the market within 10 years."

The system worked by pumping petrol into a fuel vaporiser and burning a very lean mixture of fuel and air in order to turn the liquid into vapour.

"The vapour is then fed to the partial oxidation reactor, which is basically a metal can with a spark plug," explained Scarlett. "The vapour is mixed with a small quantity of air and ignited. Partial combustion produces hydrogen and carbon monoxide.

"Carbon monoxide cannot be permitted to enter the fuel cell, so it is removed using a process which uses steam and a catalyst to convert most of it to extra hydrogen and carbon dioxide. The hydrogen is then mixed with air, then pressurised and flowed through a 5ft-long stack of fuel cells."

As project leader Christopher BorroniBird explained to Autocar back in 1997: "The idea is to generate hydrogen without any impurities harmful to the fuel cell. With today's engines you have to treat the gas in the exhaust; here we're treating the fuel before it goes into the engine. In a sense the fuel cell is an emission control device."

Borroni-Bird also explained that Chrysler's pragmatic new fuel cell system wasn't limited to petrol conversion. "The processor will burn anything: gasoline, diesel, methane or alcohol," he said. "But it is still very much on the drawing board."

Chrysler's engineers believed that this unorthodox petrol-fed hydrogen fuel cell vehicle could, if fully developed, produce up to 50% better fuel efficiency than contemporary petrol engines. They also predicted a similar range to petrol cars, along with a 0-60mph time of less than seven seconds.

Despite a raft of publicity for this concept and other fuel cell projects during the 1990s, hydrogen has taken another two decades to reach our public roads in any significant way. 

29 January 1997

Previous Throwback Thursdays

11 October 1986 - Hyundai's second UK market foray

15 March 1980 - Triumph's TR7 Drophead

13 February 1991 - Mercedes F100 predicts future car technology

16 April 1997 - A modern 'Blower' Bentley 

19 June 1991 - Volkswagen Polo G40 tested

12 April 1946 - BMW's K4 streamliner

25 October 1989 - Ford Fiesta XR2i vs Peugeot 205 GTi 

30 April 1965 - Car racing on the Isle of Man 

3 April 2002 - Honda NSX vs Nissan Skyline GT-R

22 January 1997 - Rover reinvents the Mini

29 January 1997 - Driving the Dodge Viper Venom 600

Individual copies of Autocar with free next-day delivery can now be bought through Magsdirect.



Hethel calls this its 'most accomplished' Elise; 1.8-litre engine produces 243bhp
This is the new Lotus Elise Race 250, the fastest competition-eligible version of Lotus's popular sports car yet produced.
Equipped with a 243bhp version of the Elise's 1.8-litre four-cylinder engine, the Race 250 produces 184lb ft of torque and is said to be 0.5sec quicker than the previous Elise Cup 220 R around the Hethel test track.
The car's 1min 33.5sec lap is also the fastest time recorded for any racing Elise at the brand's circuit.
Central to the Elise Race 250's pace is its lightweight construction. Its aluminium chassis tips the scales at just 68kg and is joined by a host of featherweight components that ensure overall kerb weight is kept to a minimum.
Such are the effects of this focus that the car maker says the Race 250 weighs in at under 900kg when equipped with the optional Carbon Aero Pack, making the model at least 31kg lighter than the road-going 1.8-litre Elise Cup 250.
To cater for the demands of circuit driving and racing, the car's chassis features an adjustable front anti-roll bar, Nitron adjustable dampers and Eibach coaxial springs mounted to double wishbone suspension.
Twin-piston front brake calipers are supplied by AP Racing, while Brembo supplies the single-piston rears. Around these sit forged alloy wheels of 16 and 17in diameters, wrapped in Yokohama A048 semi-slick rubber.
The Elise Race 250 is on sale now, priced from £53,500. Its arrival coincides with the passing of 50 years since Lotus founder Colin Chapman moved his company to the current Hethel base in Norfolk.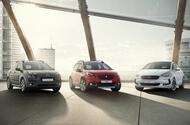 Two years ago PSA Group had to be bailed out by Dongfeng and the French government; fast forward to today and the multi-brand company is posting record-high profits
It's not much more than two years since the PSA Group avoided going bust thanks to investment by Chinese car maker Dongfeng and the French government.
But today's financial results show that the car maker is in much better health. The company's automotive division saw its profits leap from £817m in the first half of 2015 to £1.09bn in the first half of 2016.
PSA's Faurecia components division also saw profits up in the first half of 2016, from £291m to £411m.
PSA's automotive profit margin hit a highly impressive 6.8%. That's not only creeping towards premium territory, it's also way ahead of Ford and GM's European operations (the former swung marginally into profit last year and latter is hoping to do the same this year), as well as being well ahead of the Volkswagen brand's expected margins of around 2%.
There's also hope for the future, because the PSA Group spent a healthy £789m on research and development in the first half of this year, so new product development looks relatively healthy.
It wasn't all plain sailing, however. The Chinese market in the first half of the year was a disaster, with sales across the Peugeot, Citroën and DS brands down from 296,500 units from 368,070. The Middle East and Africa territory wasn't great either, down from 100,856 to 87,420.
It was the recovery of the European market, that gave the PSA Group's revival its boost. Sales across the EU are finally back above those at the point of the global credit crunch and recession in 2009.
In the first six months of the year, they were up just short of 7% to 1,459,508 units, with PSA seeing double-digit market growth in Italy and Spain.
Across Europe, Peugeot brand sales were up 8% to 601,000 and Citroën up to by 7.2% to 413,620 units. DS crept forward by less than 1% to 40,942 sales.
Global sales of the 208 hatchback went up from over 166,000 to over 190,000 units. The 2008 crossover also saw another rise in sales to 134,000 in the first six months of the year, which means it could well hit the 270,000 mark across the whole year, making this relatively modest machine one of Peugeot's biggest hits.
Sales of Citroën's C3-XR - a kind of C4 hatch-cum-crossover that's only sold in China - jumped 35% to 38,800 units, accounting for just short of a third of all Citroën China sales, which makes you wonder whether Citroën Europe could do with something similar.
Across the globe, however, Peugeot sales were up just 0.5% and Citroën down by 1% between January and June. Despite this, profits jumped significantly. All of which does seem to suggest the company - especially Peugeot - really is managing to sell European cars at higher prices and higher margins.
This is a good thing because DS's march as an alternative premium brand is not going that well. Sales in the first half of 2016 slipped slightly to just 51,900 worldwide.
However, the PSA Group remains a relatively small player globally. Take the latest figures from the Volkswagen Group.
Yes, the VW brand has taken a hit in the wake of 'dieselgate'. VW brand sales were down 1% in a European market that rose nearly 7%, but the whole VW Group was up 3.3% across the Western European market.
And yes, the wider VW Group was down 7.2% in the North American market in the first six months, but that's not the kind of reaction you'd expect when the company has been pilloried for the best part of a year and has just agreed to pay a $15bn fine in the US for outrageous evasion of clean air laws.
I suppose that's the advantage of a multi-brand company, though. In the first half of 2016, Audi was up 5.6% globally (953,000 sales), Skoda 4.6% (569,400 sales), Porsche up 3.5% (118,000 sales) and Seat up 0.2% (216,800 sales). Nothing quite succeeds like success.
Credit: Autoscoop.biz
Development of Stuttgart firm's Maserati Ghibli rival looks to be back on track with latest sighting

A development mule for a Porsche Panamera junior model - aka Pajun - has been spotted testing, suggesting the model's development is back on track after it was shelved in 2014.

This mule appears to be running on a shortened Panamera wheelbase, leaving our sources convinced that Porsche's Maserati Ghibli rival is back on track for a 2019 launch.

The Pajun is expected to have a five-door coupé body, as opposed to the larger Panamera's four-door liftback exterior, and is likely to fight it out with more mainstream models, such as the Audi A6, Mercedes E-Class and BMW 5 Series.
Previous reports have suggested the Pajun would share parts with the A6, meaning it could use power from some of that car's V6 petrol and diesel engines. Given that this is a Porsche, the Pajun would also be likely to get its own range-topping power unit with something in the region of 500bhp on offer.
Our sources believe four and two-wheel-drive versions will be available, as with the Panamera.
Despite this latest sighting, Porsche has remained tight-lipped about the model, meaning its arrival is still unconfirmed.
However, the fact the car maker has previously revealed intentions to produce such a model has left our sources confident this mule is for a sub-Panamera model.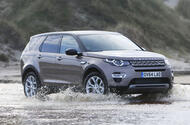 Only Amazon and Wilko managed to beat Land Rover in the UKCSI Survey, with M&S and Waitrose taking joint third overall with the SUV brand
Land Rover has come out at the top of the list of automotive brands in the July 2016 UKCSI (UK Customer Satisfaction Index) survey.
The brand placed third overall, below Amazon and Wilko, and tied with M&S and Waitrose. The next most successful car maker was Kia, which placed 17th in the survey.
Land Rover was one of the most improved brands, with a 5.5-point improvement over its score in the same survey in 2015, although an even bigger winner in this respect was Suzuki, which garnered a 9.1-point increase in customer satisfaction. This was the largest increase of any brand, automotive or otherwise, in the survey.
Suzuki put out a statement in response to the accolade, in which its aftersales director Denis Houston said: "We are delighted with the results shown, and this clearly reflects our ongoing investment and the great lengths that Suzuki goes to in order to ensure that every motorist receives the very highest level of service.
"We are extremely pleased that the efforts of our dealer network have paid off, and we will continue to strive for even better scores in 2017." Suzuki also put some of its success down to a new service scheme, aimed at improving customer service in aftersales.
The outlook was positive for the majority of the motor industry: a 0.6-point increase in overall satisfaction and a 0.2-point improvement in trust betrayed one of the most tumultuous 12 months in automotive history, with the ongoing emissions scandal seemingly leaving the public's satisfaction with their car brands uninjured.
In spite of this overall positivity, Skoda and Audi, two Volkswagen Group brands that featured in last year's top 50, dropped out of their respective 11th and 35th places this year. The individual scores for non-top 50 organisations were not published, however, so it's not yet known what the extent of the damage to the two brands' reputations might be.
Volvo, which placed 34th on last year's top 50, was also absent from the rankings this year; a surprising result given its increasing wave of success.
The other car brands that made it into the top 50 were Mini (20th place), Hyundai and Mercedes-Benz (joint 29th place) - the latter being new to the top 50 this year - making a total of six car brands in this year's top 50 compared with last year's seven; BMW and Mini both featured last year, albeit as one entity ("BMW/Mini"). 
We asked Audi, Skoda, Volvo and Land Rover for comments on the survey results, and are awaiting their responses.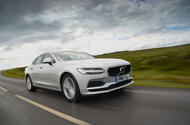 Sweden guns for Germany's big-hitters with a new full-sized exec When Geely Holdings paid $1.8 billion to buy Volvo from Ford, it was the biggest single foreign acquisition that the Chinese car industry had made.That was six years ago. However, Geely's initial purchase was just the warm-up act for an investment plan that will eventually pour an incredible $11bn into new models, new platforms, new engines andnew technologies for Volvo – some of which we've already seen and some of which we've yet to see.So having looked like a doomed failure under Ford, Volvo now has a very respectable, strong-selling family hatch in the V40, an excellent large SUV in the XC90, some very competitive Drive-E petrol and diesel engines and one of the most convincing plug-in hybrid powertrains yet developed.Now, perhaps, for the acid test of this bold new era: a brand-new take on the traditional big saloon and estate cars that have represented the company's lifeblood.The V90 estate is due in the UK late this year, but the S90 can already be ordered and deliveries will begin in September.Volvo claims the S90 represents a greater threat to the German dominance of the executive market than any of its cars have before. And it undergoes this road test in current entry-level form: a £33,000, 187bhp, Momentum-spec diesel.For now, the S90's power comes from either that 187bhp D4 2.0-litre Drive-E diesel, mated to an eight-speed automatic gearbox and front-wheel drive, or a more fiercely blown D5 version of the same engine that produces 232bhp and 354lb ft and drives through eight automatic gears and four driven wheels.Turbo 2.0-litre petrol engines with 184bhp and 232bhp are offered in other markets but won't come to the UK, although a 44g/km T8 plug-in hybrid will make an appearance in the S90 and V90 before the end of this year.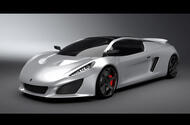 Small volume British supercar maker says the Berus will go from 0-60mph in 2.4sec
A new British supercar called the Keating Berus is due to be unveiled at the Top Marques Monaco show in April 2017.
Ahead of the car's debut, Keating has released some bold performance figures, claiming that the fastest version of its Berus is capable of 0-60mph in 2.4sec and a top speed of more than 230mph.
Two versions of the Berus are said to be under development: a V8-engined one and a fully electric alternative. The combustion-engined car is said to produce more than 650bhp, and the electric model is claimed to have an output of up to 402bhp and 1054lb ft of torque.
The Berus follows the Bolt, which was first revealed three years ago with claims of a 340mph top speed. It left much of the motoring press unconvinced and never made production, but Keating has returned and says the Berus will be launched in April of next year.
Only renderings of the model have been released so far. Company founder Dr Anthony Keating said of the car's exterior: "The Berus's namesake is reflected in its design, including the lights which resemble those of a snake and the front which appears to display the snake's fangs."
Keating says the Berus will be designed, engineered and built in Bolton, where the company has close links with its founder's alma mater, the University of Bolton.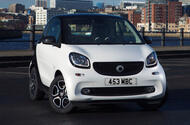 More equipment and a new fabric roof for the Smart; base prices remain the same
The Smart Fortwo will get a fabric covering on its solid roof as standard as part of model year updates announced by the manufacturer.
Base prices will remain the same for the Smart range in the UK, which starts at £11,125 for the Fortwo and £11,620 for the Forfour, but Premium and Premium Plus equipment lines have increased to £845 and £1345 respectively.
The increase in price adds the Comfort package (£295) as standard in Premium and Premium Plus, which consists of a height-adjustable driver's seat and height-adjustable steering wheel, as well as rear parking assistance, and Smart's media system.
Premium Plus now comes with everything in Premium and adds ambient lighting, LED headlights and tail lights, rain sensors and a reversing camera.
A new Brabus sport line is available at the top of the range standard range but below the full Smart Brabus Fortwo model. Priced from £13,810, the Brabus sport line gets the higher powered 89bhp engine and includes 17in alloys as well as a sports steering wheel and other sporty cosmetic flourishes.
The fabric material cover for the roof is only available on entry-level Passion models. Despite having a fabric covering, it remains a solid roof model and not a convertible.
The first updated models are expected to reach dealers in September this year.
Other changes include an LED and sensor package, which now comes with front fog lamps with cornering lights, and a new child seat fastener as standard across the range.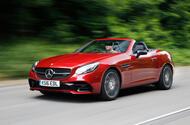 Facelifted roadster ushers in a new generation of turbo V6 AMGs It is now almost half a century since a couple of Mercedes engineers decided to quit making cars and start making race engines instead.Thus AMG was born. The firm soon branched out into unofficial performance mods for Mercedes' road-going models, eventually joining forces with Mercedes to make the first factory-approved AMG model in the mid-1990s: the W202-generation C 36 AMG.It was a marriage that would only ever lead in one direction. Mercedes parent DaimlerChrysler acquired a controlling interest in AMG in 1999 and the remainder of the company's shares six years later, turning AMG into the wholly owned performance subsidiary we know today.And what a busy outfit it has become, expanding from an output of vehicles believed to have numbered fewer than 10,000 units a year midway though the previous decade to more than 50,000 units a year now.Mercedes-AMG, as it has become known, isn't stopping there. Having ushered in some big-selling turbo four-cylinder models over the past three years, it's now adding a range of turbo V6 options to sell alongside its range of full-fat '63'-labelled turbo V8s.The first of them is this SLC 43.The new top-of-the-line roadster has been introduced as part of a mid-life facelift for the car previously known as the SLK that, alongside the identity change, brings exterior styling tweaks, new cabin equipment and changes to the suspension, gearbox and engine line-up.In the UK, the range now consists almost entirely of four-cylinder models, running through 181bhp SLC 200, 201bhp SLC 250d and 242bhp SLC 300 until you reach the 362bhp V6 SLC 43.So will swapping eight naturally aspirated cylinders for six force-fed ones suit a car tasked with perfectly splitting the difference between a cruising and a sporting brief?
The sporty trim level will be coming to the UK later this year with some cosmetic tweaks and mild driving dynamic alterations
The Ford Kuga ST-Line will go on sale later this year with Ford Performance-inspired styling and mildly altered driving dynamics as part of the new facelifted range.
Changes over the standard Kuga include new 18in or 19in alloys and sports seats, as well as chassis tweaks with tuned suspension and steering, thicker anti-roll bars and a 10mm lower ride height. European specs have been released, with UK details set to follow next week.
The chassis has stiffer suspension bushes from the Ford Focus, and the spring and damper rates have been altered to allow for "comfort and performance" according to Ford. Cosmetic changes include a new finish for the grille, black roof rails and privacy glass, as well as tinted front and rear lights.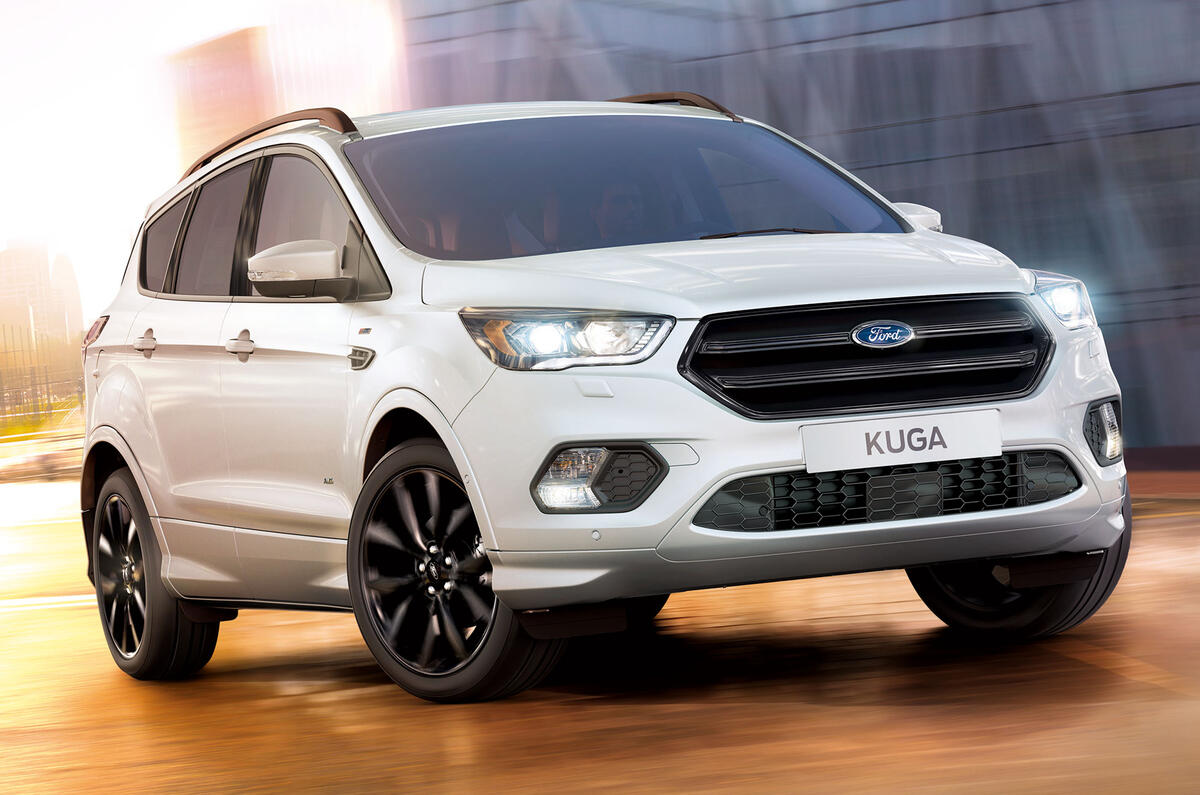 Ford's all-wheel-drive system is available, and most engines from its standard line-up are expected to be carried over for the UK model.
ST-Line versions of the Fiesta, Focus and Mondeo are already available, and a range-topping Ford Kuga Vignale model will also be offered later in the year.
Ford expects its SUV sales in Europe to grow by 2020. Currently, SUV sales account for 23% of total passenger car sales, but it's aiming for 27% by the end of the decade.
It also predicts 200,000 sales of Ford Kuga, Ecosport and Edge in Europe in 2016; an increase of 200% from 2013.
Pricing for the facelifted Kuga range and ST-Line trim will be announced on Monday, with the new spec-level sitting in the mid to top-end of the Kuga range below Titanium and Vignale. The current Kuga is priced from £17,518 to £29,968.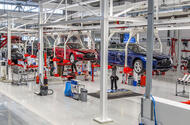 Tesla's Elon Musk has revealed more details about the new factory in Nevada, as well as suggesting plans for Europe
Tesla CEO Elon Musk has revealed more details about the manufacturer's Gigafactory in Nevada, as well as hinting at the possibility of Gigafactories elsewhere, including Europe.
Key areas of commerce for Tesla have been identified as possible sites for more factories. Musk said: "Obviously long term it's going to make sense to have a Gigafactory in Europe, one in China and probably one in India.
"Ultimately, wherever there is a huge amount of demand for the end product, and where the shipping costs are to become significant, then the obvious way to optimise that is to put the Gigafactory on the same continent, or at least within reasonable logistics range of the end customer."
The speech was broadcast on BBC Radio 5 Live. 
Tesla's first Gigafactory, in Nevada, USA, will produce more lithium-ion batteries than all of the world's current factories combined, says Musk. Jaguar Land Rover's reported plans to produce batteries in a joint factory with BMW and Ford may put this claim at risk in the future, though. 
The first Tesla Gigafactory officially opens on 29 July. Musk has praised Nevada's openness to "doing things quickly and getting things started," before dubbing it "the get things done state".
During the speech, Musk also highlighted three criteria which were kept in mind when designing the factory - cost effectiveness, time efficiency and readiness for a mass-market model. "The Gigafactory is vital for the future of Tesla in order to produce this affordable mass-market electric car which has been our goal from the beginning."
A large chunk of Musk's speech was devoted to explaining how the factory will be powered – a combination of wind, solar and geothermal energy will be used, which between them will cover the factory's entire energy consumption.
The environment also took precedent when Musk was talking about the factory – a diamond shape was chosen for the factory because that shape required less movement of earth during construction than a conventional square. This reduced the factory's impact on the environment and increased the efficiency of the construction process.
In addition to efficiency and sustainability measures, the Gigafactory has been designed to fit into its surroundings and break the stereotype of the eyesore factory. It'll face true north, meaning that equipment can be mapped out by GPS, as well as ensuring the optimum position and direction for the roof-mounted solar panels.
The factory, which is already partially in use, will be open to visitors, Musk said, "because it'll be worth seeing". All of Tesla's vehicles will have parts made in the Gigafactory: primarily the upcoming Model 3, but also the current Model S and Model X, as well as the new models highlighted in Tesla's 'master plan, part two'. 
We cover the key cars headed to France's biggest motor show this September and October
The 2016 Paris motor show looks to be one of this year's most significant car events, as some of the industry's biggest and most influential manufacturers reveal all-new models and forward-thinking concepts.
Below, we run through some of the key cars to look forward to before doors open at the end of September. We'll be updating this preview in the coming days and weeks, so be sure to check back to keep up with the latest news.
Alfa Romeo Stelvio
Alfa Romeo's Porsche Macan rival will have the same twin-turbo 2.9-litre petrol V6 engine that sits under the bonnet of the Giulia Quadrifoglio. In that car, it produces for 503bhp, but it might shed a few horsepower in the Stelvio. Still, that's a lot of power for an SUV.
Audi Q5
Audi will reveal its new Q5 in Paris before sales kick off sometime later this year. The all-new model will now utilise the Volkswagen Group's MLB platform for models with a longitudinal engine layout, shedding as much as 100kg of weight compared to the outgoing model. Expect plenty of in-car technology and sharpened exterior styling.
Citroën C3 Picasso
Citroën's second-generation C3 Picasso supermini looks set to follow the design trend set by its bigger siblings, the C4 Picasso and C4 Cactus, when it arrives in Paris. The C3 Picasso will sport a raised bonnet, more rounded edges, and a set of Airbumps - as seen on the Cactus.
Ferrari LaFerrari Aperta
Although not officially confirmed for Paris, Ferrari's LaFerrari Aperta – an open-top version of the discontinued LaFerrari hypercar – could make its public debut there. The limited-run drop-top will feature the same 950bhp V12-based powertrain as the original car.
Honda Civic
The 2017 Civic will be revealed in France, although we're already familiar with its design thanks to plenty of spy pictures. The new European model looks almost completely identical to the US-spec car, staying true to the design of the Geneva concept which was longer, wider and lower than the current Civic.
Hyundai i30
The third-generation Hyundai i30 hatchback will be launched in Paris before it goes on sale in 2017. The i30 will no longer be available as a three-door car, but will retain options for a five-door hatchback, estate, and four-door coupé.
Land Rover Discovery 
Land Rover's fifth-generation Discovery looks set to adopt the sleeker design of the current Discover Sport. It will also gain a more luxurious and upmarket cabin that is no less practical than the current model. The 2017 Discovery should also be significantly lighter than the current car thanks to a bonded and riveted aluminium monocoque, as is currently used in the Range Rover and Range Rover Sport models. 
Mercedes all-electric SUV concept
Mercedes will reveal a GLC-based all-electric SUV, which will be labelled as a concept but is said to give a clear indication as to what the car maker's first purpose built EV will be like. The model will come as the first of four Mercedes EVs due before 2020.
Mini Countryman
We've seen plenty of spy pictures and speculated about the introduction of a plug-in version, but the next-gen Mini Countryman hasn't actually been revealed yet. That looks set to change in Paris, when the larger Countryman is expected to make its debut with new four-cylinder diesel and petrol engines. That plug-in model we mentioned will likely join at a later stage.
Mitsubishi Ground Tourer Concept
Mitsubishi is joining the coupé crossover crowd this year, as it unveils its swoopy Ground Tourer Concept. Like the Outlander PHEV, it's a plug-in hybrid and bears Mitsubishi's new front-end 'dynamic shield' styling - but at the moment it's a concept only. We've only seen a murky teaser photo so far, so keep an eye out on show day for the full styling of the car.
Nissan Micra
The upcoming Micra steps away from the evolutionary design of its predecessors to sport a radically different exterior. Despite not having been seen uncamouflaged, our spy pictures confirm the new car has been heavily influenced by the Sway concept of the 2015 Geneva motor show and the Pulsar hatchback. European models will be built at Renault's Flins factory in France as part of the Renault-Nissan alliance.
Peugeot 3008
The new Peugeot 3008 has been transformed into an SUV in an attempt to take advantage of rapidly growing sales in that market. The 2017 model will feature Peugeot's latest i-Cockpit dash technology and gain new 1.2-litre and 1.6-litre petrol engines. Most UK buyers are expected to choose the 118bhp 1.6-litre diesel model, which emits 100g/km of CO2 and is claimed to return more than 70mpg.
Porsche Panamera and Panamera Sport Turismo
The second-generation Panamera will make its public debut at Paris. Aesthetically, the super saloon has been treated to some of the iconic styling cues of the 911, with tauter surfacing and a more curved roofline. However, this has not been to the detriment of practicality; headroom has actually increased, as has boot space.
The Panamera has also received a new range of engines including a new turbocharged 2.9-litre V6, 4.0-litre V8 diesel and twin-turbocharged 4.0-litre V8. When the car hits showrooms in early 2017, the initial line-up will comprise of three four-wheel-drive cars: the £88,700 Panamera 4S, £91,788 Panamera 4S Diesel and £113,075 Panamera Turbo.
Alongside the regular liftback model, the Panamera Sport Turismo will be revealed for the first time. The shooting brake model has been spotted testing across Europe, revealing its more practical rear design.
Renault Alaskan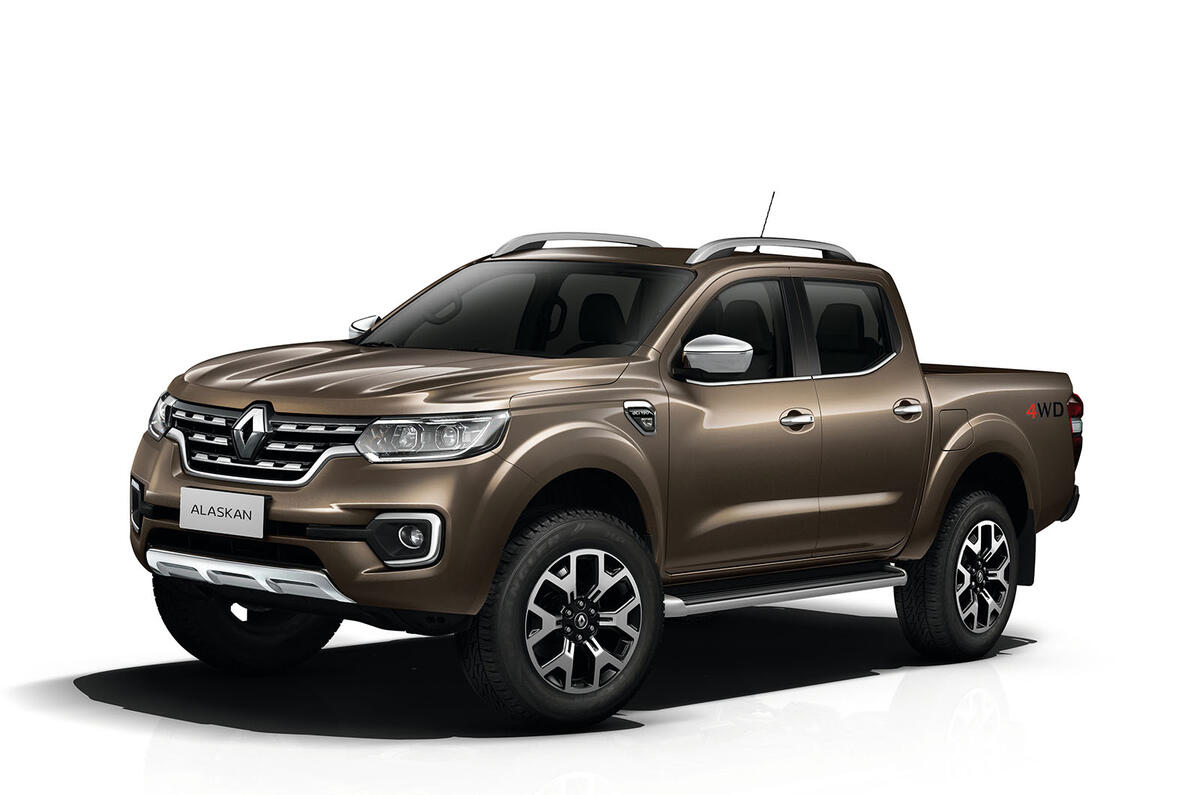 Based on Nissan's NP300 Navara, the Alaskan is Renault's first entry into the lightweight pick-up truck sector. With a ground clearance of 230mm, a towing capacity of 3.5 tonnes - a figure Renault claims is the best in the class – and a powerful 187bhp diesel four-cylinder engine, the Alaskan ought to to appeal to workers and private users alike. The truck is set to go on sale later this year for a price of £22,000.  
Skoda Kodiaq
Skoda's new seven-seat SUV could easily become one of the car maker's best-selling models. We've already driven the prototype and have a very good idea of what the car will look like uncamouflaged. It will have a choice of five engines and optional four-wheel-drive.
Ssangyong Rexton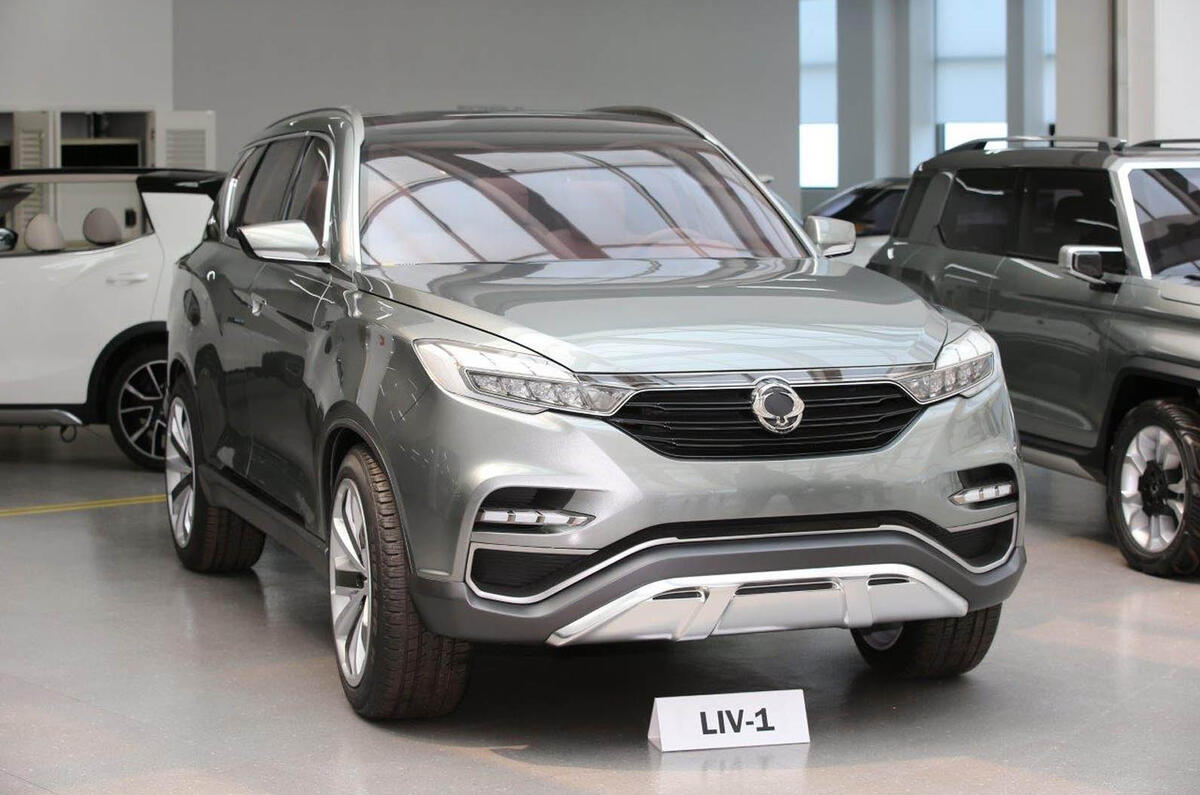 Ssangyong's new car offensive is set to continue at the Paris motor show with a thinly-veiled concept that will preview the brand's next-generation Rexton SUV. The new car will cost from less than £30,000 and will rival large SUVs across the market, including the Kia Sorento and Hyundai Santa Fe. Two engines are expected to feature: a 2.2-litre diesel and a 2.0-litre turbocharged petrol.
Shooting brake Panamera will be previewed at Paris motor show ahead of its 2017 arrival
The 2017 Porsche Panamera Sport Turismo will make its world debut at the Paris motor show this September before customers take delivery in 2017.
The new shooting brake-bodied car has been spotted testing around Europe and on the Nürburgring. Its design is clearly inspired by the silhouette of the Panamera Sport Turismo concept seen at the 2012 Paris Motor Show.
The body shape has more rear head room and boot space compared with its liftback equivalent.
2016 Porsche Panamera revealed
The wheelbase itself looks identical to that of the recently revealed saloon, suggesting rear leg room will be unchanged. However, the Panamera Sport Turismo does feature a few design tweaks to go with its longer roofline. Most noticeable is a large rear spoiler and a third brake light, which is housed beneath the spoiler. Other than that, the design of the shooting brake model appears to be identical to that of the liftback. 
Although details are yet to be confirmed, the shooting brake will likely be sold with the same trim levels as the regular saloon. Therefore, models will range from the entry-level version to the range-topping Turbo S. The regular Panamera will rival the Mercedes-Benz S-Class and Audi A8, but the Sport Turimo's longer body makes it more akin to the Mercedes-Benz CLS, which is also available with a shooting brake body.
The new, second-generation Panamera will also gain diesel and petrol-hybrid powertrains early next year. The CLS is available with anything from a 220d diesel to a 577bhp AMG CLS63 S, so a more comprehensive range of engines will give the Panamera a more comparable line-up.
Each version of the five-door Panamera Sport Turismo will likely cost slightly higher than the regular four-door Panamera, which starts at £88,700 in Panamera 4S guise, £91,788 as a Panamera 4S Diesel and £113,075 as the most potent Panamera Turbo.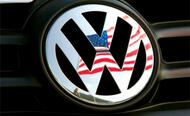 Volkswagen will buy back or fix 475,000 cars in the US, and all owners are set to get compensation of up to $10,000
Volkswagen has been given preliminary approval for its $14.7 billion (around £11bn) settlement with owners of cars in the US affected by the emissions scandal.
The money will be used to compensate some 475,000 drivers, and the settlement figure could get final approval on 18 October at a hearing.
Owners can choose between getting the software fix or selling their car back to VW. They will also get additional compensation payments of between $5100 to $10,000, regardless of which choice they make.
Volkswagen continues to draw criticism from political figures as it stands by its decision to not offer compensation to European customers, despite the mounting pressure to do so.
Spokesmen from Volkswagen have claimed that compensation is not necessary in the UK and the rest of Europe, because the fix is less extensive and customers will therefore have their cars back soon after they have been recalled.
The compensation scheme that has been reached is still not a final conclusion, however, as it still needs to be officially approved by a US judge on 18 October before compensation and the buy-back scheme can commence.
A further $2bn (around £1.5bn) will be put into the development of zero-emissions vehicles, such as hydrogen fuel cell cars and electric vehicles, while $2.7bn (around £2bn) will be put into environmental mitigation.
In the UK, it was recently revealed that Volkswagen offered to cover the cost of government retesting of vehicle emissions. However, the offer was only extended to Volkswagen Group vehicles, rather than all of the cars tested from various manufacturers, which reportedly cost a total of £2m. 
The results of the retesting scheme revealed that only Volkswagen Group products used the so-called 'defeat devices', the discovery of which sparked the emissions scandal.
VW also reached a "partial settlement" with 44 US states last month for a total of $603m.
In a further move, the states of Maryland, New York and Massachusetts are all filing lawsuits against the manufacturer, accusing it of violating state environmental laws and defrauding regulators, according to Reuters. These lawsuits would be in addition to the $14.7bn compensation package.
Jimi Beckwith and Doug Revolta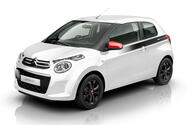 Three-door hatchback mixes bold styling with efficiency and cheap-to-insure engines; goes on sale on 1 August
The Citroën C1 Furio will go on sale on 1 August. Priced from £10,855, it's a cheap to insure model with a motorsport-inspired design.
The Furio comes with a choice of two three-cylinder engines. The entry-level motor is a 1.0-litre unit that produces 67bhp and 70lb ft of torque, and the second, more expensive option is a 1.2-litre unit that produces 81bhp and 86lb ft of torque.
Both engines emit less than 100g of CO2/km and are mated to a five-speed manual gearbox. The smaller engine is claimed to be good for 68.9mpg combined fuel economy, while the larger can manage 65.7mpg.
To boost the appeal of the model to younger drivers, the car's exterior and interior both have sporty design details.
The Furio is based on the mid-range Feel trim level, but gains black 15in wheels, black body graphics, red door mirror covers, a fake rear diffuser and central exhaust exit. Two exterior metallic paint colours are available: Lipizzan White and Carlinite Grey.
Inside, the Furio has grey cloth upholstery and a standard-fit rev counter.
Order books for the new model are open now and sales will begin on 1 August. The 1.0-litre car is priced from £10,855 and the 1.2-litre model from £11,205.
A key rival for the C1 Furio is the Skoda Citigo Monte Carlo. Also inspired by motorsport, the £10,670 Monte Carlo combines a 1.0-litre three-cylinder engine with sporty features such as bespoke alloys, a spoiler and body decals.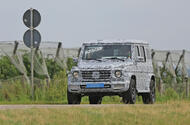 Camouflaged test mule's wider body suggests new G-Class will have a roomier cabin; E-Class's six-pot diesel also likely to be added
The Mercedes G-Class has been spotted testing again ahead of its expected launch in 2018, with the test mule showing minor interior and exterior changes and a wider track.
Like all previous generations of the G-Class, aka G-Wagen, the future model will feature the same boxy design and retro body mounted on a frame chassis and with a live rear axle. But the extended wheel arches of this latest test mule (which can be seen most clearly when compared to the current-generation car in the picture below) suggest that the 2018 G-Class could be widened to allow for more cabin space.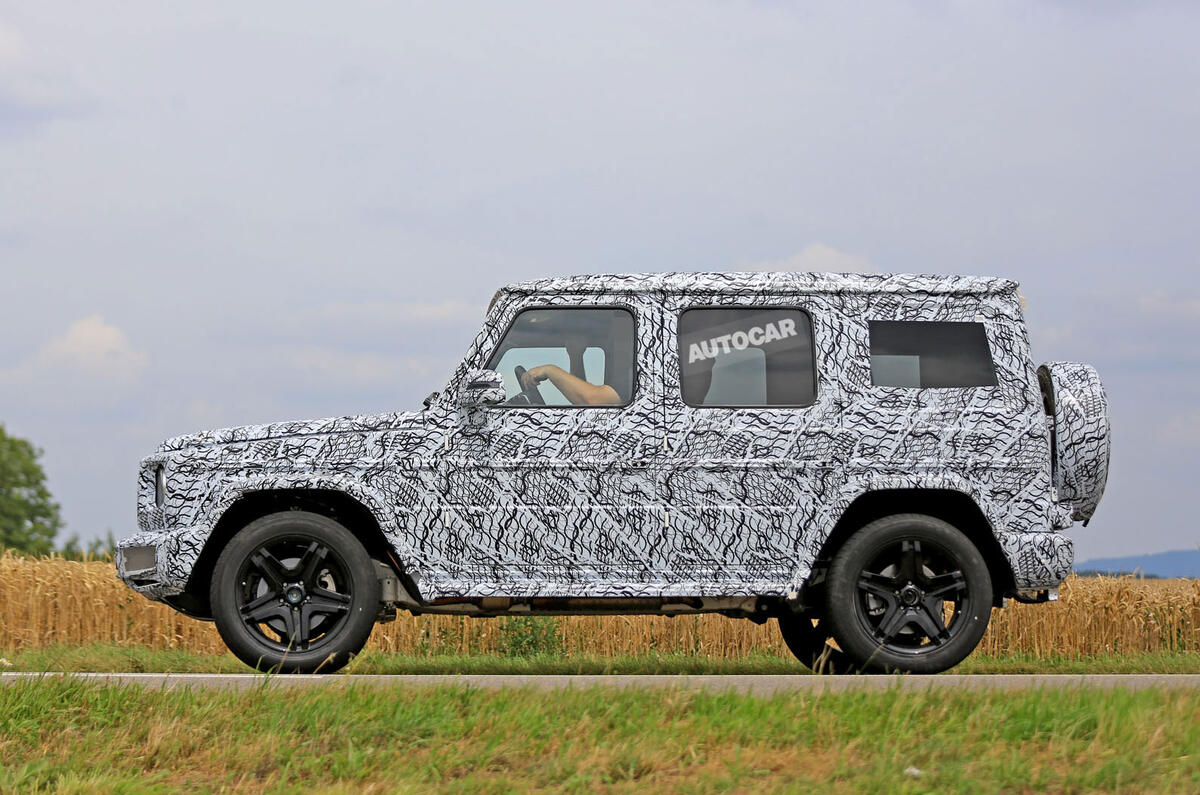 This increase in room will likely be joined by an updated interior, evidence for which comes with the new door cards fitted to this test mule, as well as Mercedes' latest infotainment system.
Changes are also likely to be made to the G-Class's engine line-up, which currently comprises a turbocharged six-cylinder diesel and turbocharged eight-cylinder petrol engines in the UK, with a turbocharged 6.0-litre V12 and 4.0-litre 'hot-vee' turbocharged V8 available in other markets.
The 'hot-vee' V8 and V12 units are expected to remain unchanged, and our sources also believe the other V8, an older 5.5-litre unit, will still be offered. The six-cylinder diesel of the current G 350 d, however, could be replaced with a more efficient unit to be shared with the E-Class.
The E-Class features a turbocharged 3.0-litre six-cylinder diesel engine that produces 254bhp and 457lb ft, which is 12bhp and 14lb ft more than the G-Class's current diesel unit. It also conforms to the latest Euro 6 emissions standards, so our sources believe the G-Class will inherit it and that this development mule is running it for pre-production testing.
No other significant changes are predicted for the 2018 model, largely because much of the G-Class's charm and appeal comes from the fact it has stayed true to the design of the 1979 original.
The updated G-Class looks set to make its world debut late next year, before going on sale in 2018.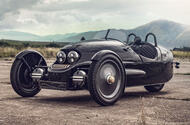 Special edition all-electric three-wheeler made in partnership with Selfridges will make its debut at the Salon Privé concours d'Elégance in September
The Morgan EV3 UK 1909 Edition has been revealed in partnership with Selfridges, priced from £52,500.
The 1909 Edition is described as a 'collector's item' based on the all-electric three-wheeler EV3, which was revealed at the Goodwood Festival of Speed.
Only 19 examples will be made of the 1909, whose name signifies the year that both Morgan and Seldridges were established. The car will make its official public debut at the Salon Privé concours d'Elégance in September this year, before launching at Selfridge's Birmingham store on 1 October.
Along with the car, a bespoke driving kit can be ordered, which has been designed in collaboration with nine other British brands. The kit is made in the UK and choices include a driving scarf designed by Alexander McQueen, driving goggles from Linda Farrow, and driving gloves by Dents.
A day with Morgan boss Steve Morris
The EV3 UK 1909 Edition comes in black with Selfridges bronze detailing as well as wood and treated aluminium throughout the interior.
This special edition has the same performance figures as the standard EV3 it's based on, with a top speed of 90mph and an electric range of 120-150 miles.
The price for the original car has not been revealed officially, but it is said to be similar to the 3 Wheeler, which costs from at £25,950.
A powered junior version of the EV3 UK 1909 Edition for children will also be available in the future, with more information released soon.
Watch the Morgan EV3's debut from the Geneva motor show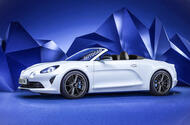 Alpine convertible imagined by Autocar
Reborn brand is contemplating adding a convertible and more powerful models to its hotly anticipated sports car range

Early sales interest in the new Alpine sports car has given company bosses the confidence to investigate creating a family of spin-off editions, including higher-performance and convertible versions of the car.

In the build-up to the launch of the sports car, which will be revealed this winter, ahead of sales beginning early next year, Alpine has revealed two concepts: the rally-inspired Alpine Celebration (shown below) and the more production-orientated Alpine Vision. The latter, which is said to be 80% representative of a production model, highlights Alpine's plans to create a point of difference from rivals such as Porsche and Lotus by focusing on compact dimensions and agility over outright power without sacrificing interior comfort.

"If you look back through our history, the place we can be most legitimate is by building rear-wheel-drive, rear-engined sports cars that are lightweight, nimble and fun to drive every day, rather than sprinting the fastest to 150mph," said Alpine boss Michael van der Sande.
"We are not making big, heavy, powerful cars for the racetrack or autobahn; we're building cars that will be fun from reasonable speeds upwards and which don't compromise on interior quality to achieve that."
Powertrain details have yet to be revealed, beyond the fact that the engine will be a turbocharged four-cylinder unit of an unspecified capacity. However, Autocar understands the engine will be a 1.8-litre unit developed from the turbocharged 1.6-litre engine used in the Renault Clio RS.
The engine's outputs are also undisclosed at this stage, but sources have indicated that the launch Alpine will have around 250bhp as standard and up to 300bhp in a higher-performance version that will use more aggressive turbocharging.
"We have a lot more ideas than funds at the moment, but that is one of the challenges of starting a brand from scratch," said van der Sande. "We have to prove the demand is there for such a car and then start seeing which of our plans make most sense. A faster version looks like it would have potential, and I could imagine a beautiful convertible could be a possibility, but nothing is decided."
The Alpine will be sold through a network of 60-80 European dealers initially, the majority of which will be part of existing Renault facilities.
Right-hand-drive models will be built for sale in the UK, van der Sande confirmed, before also saying that building the brand outside of Europe was possible at a future date.
"For now, Europe is the focus," he said. "As a brand, we must build step by step, and awareness of our history varies around the world - but, longer term, anything is possible, be it the US, China or elsewhere in the world." He also reiterated that Alpine would expand to sell a family of cars in time, with at least one SUV already having been mooted.
"We have six or seven ideas on the drawing board, but whatever we do in the future must always be underpinned by an authentic sports car," he said. "That's what we're known for and that's what we must get established before we start expanding the range."
Q&A with ANTONY VILLAIN, ALPINE DESIGN DIRECTOR
How long have you been working on the sports car?
"About four years ago I moved from the Clio and Captur projects to Alpine. It's a small team, but one that gets involved in every aspect, from designing the car to designing the branding or livery of the Le Mans race team. We do it all, but because of that it is a very different project."
How did you start?
"The first thing I did was take the team to an Alpine collector. We spent days sketching, painting and photographing about 20 cars. We wanted to understand the heritage and what codes identified the brand. The A110 was central to it, of course, but there is more to Alpine than a single car."
What were the conclusions?
"Compact dimensions, light weight and agility were key. Keeping things simple is key to elegance — but not too simple so we end up with something as pure as a race car. We want refinement, too. This is not an Alfa 4C with a singular purpose."
The first pre-production car is finished. Are you pleased?
"It's in the factory, yes. All I will tell you is that it has soul, and that was one of our goals. Some cars are almost too clinical to have soul. The Alpine is beautiful but not clinical. It has signatures from the past but is very modern in its execution."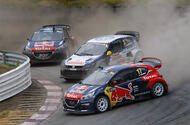 Electric racing cars wouldn't just change the sport - they'd also push the boundaries of tyre technology
Tyres are black and round, right? Well, of course there's more to it than that, but when I got chatting with a friend last weekend about the likelihood of all-electric rallycross taking off as a sport, the challenges presented to tyre manufacturers by motorsport became ever more apparent - and the solutions they develop ever more relevant to all of us.
The theory, being pursued by senior folk at Volkswagen and Peugeot, is that rallycross is the perfect form of motorsport to showcase electric cars. The races are short and spaced out throughout a day, so the batteries don't need to be massive and can be regularly charged, and the racing is hugely spectacular and therefore a great showcase for the technology.
As such, they are lobbying rule makers to change regulations and make it a reality. It's a controversial move that has many purists up in arms - not least because of the risk such a formula would pose to the noisy, flame-spitting delights of today's rallycross supercars.
Conventionally powered supercars already pump out around 700bhp with 1000lb ft of torque. But my friend, who knows a thing or two about this, speculated that an optimised electric rallycross car could be capable of 1000bhp and 2000lb ft of torque, all of which could be available from the moment the green light flicks on at the start of a race.
Such are the advances in electric motor and battery technology that he reckoned developing the car would be relatively easy - but the challenge would lie in developing tyres that could handle the power, and especially cling to the wheel rim while trying to lay all that performance on the road.
The key to it all is the tyre bead, a composite loop that locks the tyre on to the wheel to prevent it from slipping off. Complex stuff, and quite an eye-opener if you consider all tyres as being black and round. Forgive the layman's explanation, but roughly speaking the bead includes a steel wire loop, filler and protection for the tyre and sidewall - plus something known as a flipper, which holds the bead in place.
It's an ultra-competitive area of tyre technology, and nobody is about to spill their secrets. But it's clear that there are answers out there that could be applied to the challenges of electric rallycross from other motorsport divisions, none more so than Formula 1.
Today, Pirelli makes tyres that stay on the rims while enduring the huge demands of being shod on 900bhp Formula 1 cars. And while Pirelli has the F1 contract, there's no shortage of other tyre manufacturers who would like to have it. As daunting as the demands may sound, tyre manufacturers have, to date, come up with the answers posed by grand prix racing. In electric rallycross, it would surely be the same - so a tyre suitable for handling 1000bhp and 2000lb ft on asphalt and gravel could well become a reality.
And the knock-on benefit to ordinary motorists? According to Pirelli, you don't need to drive a Bugatti Chiron to benefit from the road tyre advances developed in racing. Its recently relaunched P Zero tyre, designed for sports cars and luxury saloons, has new underlayer compounds that are designed to improve handling and rolling resistance, innovative polymers to improve wet and dry grip and a new tread pattern with deeper longitudinal grooves to help resist aquaplaning.
It also has - you guessed it - new bead technology, derived from lessons learnt in F1. While the challenge isn't so much about sticking the tyre to the rim, keeping the tyre rigidly attached around the bead area allows the tyre to transmit steering forces more directly to the road, offering improved steering response and feel.
So while electric rallycross cars may provoke as much fear as excitement among purists, the knock-on benefits of taking on and conquering such new challenges could well be enjoyed by us all.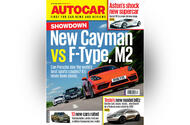 New four-pot Porsche 718 Cayman S vs BMW M2 and Jaguar F-Type, plus Aston Martin's secret Ferrari 488 GTB rival
In this week's Autocar we pit the new turbocharged Porsche 718 Cayman S against its hottest rivals, the loveable BMW M2 and characterful Jaguar F-Type, and the result couldn't be much closer.
We also reveal secret plans for Aston Martin to produce a V8-engined Ferrari 488 GTB rival for launch 2022, give you the latest on a sub-Model X Tesla SUV and get the lowdown on Audi's 280bhp A1-based RS1.
Additionally, the second-generation Porsche Panamera's advanced new technical layout is revealed, we meet the Bristol Bullet and look at Jeep's intentions to bring a pick-up version of its Wrangler to Britain.
Also in this issue:
We drive the entry-level and rear-drive Lamborghini Huracán LP580-2, the standard Porsche Cayman 718, Renault's Mégane in warm 1.6 TCe GT spec and the Audi A4 Allroad with a torquey 3.0-litre TDI engine.
Plus, Cadillac's Euro-spec XT5 SUV is sampled for the first time, the camo-covered Ssangyoung Korando Sports DMZ turns heads and we subject the Ford Edge Titanium to the thorough Autocar road test.
BMW lovers are treated to a BTCC history feature where we look back at the Bavarian firm's British saloon car racing history, we pick up an open-top Noble M600 Speedster from the car maker's factory and see how Bentley's Continental GT3-R fares against the racing model it's inspired by, the GT3.
Our long-term test cars:
Say hello to our new posh pick-up, the Nissan Navara, our Seat Ibiza Cupra flaunts power and frugality and the BMW i8's two-speed electric axle confirms hybrid power can be fun.
Deals:
Our classifieds expert looks at the growing trend of selling cars on social media, and we examine the used market for classic Fiats that start for as little as £1000.
We also remember the time legendary F1 champion Mike Hawthorn wrote in Autocar about his love and appreciation for automatic gearboxes way back in 1958, the year before his tragic death.
Where to buy:
Autocar magazine is available through all good newsagents and for download from Zinio and the Apple iTunes store.
You can also buy one-off copies of Autocar magazine from Newsstand and Magsdirect, delivered to your door the morning after.
Alternatively, never miss an issue – subscribe to Autocar magazine today.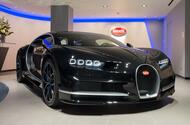 A garage full of 84 cars, plus three planes and invites to private concerts? Only if you're a Bugatti owner...
For most of us, buying and owning a car is a fairly straightforward, unglamorous process.
But for the lucky few, it's a whole other world of indulgence. I'm talking specifically about Bugatti owners – who, on average (and notoriously), own 84 cars, three planes and one yacht.
So what does it take to be a Bugatti owner? Well, firstly, you have to be in a very select group – either an existing Bugatti owner, or someone familiar to the company through its network of high-end dealers. For the new Chiron, of the 200 orders taken so far, 50% are from existing Veyron owners, while the other 50% are from newcomers to the brand.
Long before the Chiron was unveiled to the public at this year's Geneva motor show, those select few were invited to so-called 'roadshows' around the world, starting last July in California. These are invitation-only events, where individuals have a private two-hour slot to look at the car and talk to designers, engineers and bosses about all things Chiron.
As a measure of these events' success, 160 of the current 200 orders were taken as a result. Furthermore, if you keep in mind that no-one has had a single test drive yet, you start to figure out quite how powerful the Bugatti brand is.
Once the first Chiron is delivered – which is due to happen in autumn this year (and, once again, the buyer won't have driven it at all prior to delivery) – its new owner gets access to one of the most exclusive clubs in the world, with Bugatti sales and marketing boss Stefan Brungs describing owners as "being treated like family".
For the 320 existing Veyron owners (who possess the 450 Veyron models between them) and the upcoming Chiron owners, this means a life of luxury. Brungs explains that owners are regularly invited to the home of Bugatti at Molsheim. It also hosts private concerts for owners and many a 'grand tour', in which owners tour in their respective Bugattis to glamorous locations around the world.
So if you have a spare £1.9 million lying around for one of the remaining 300 Chirons, you'll be thrilled to hear there are some freebies down the line.
One day, one day.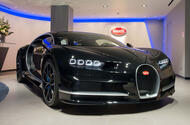 The Bugatti Chiron at the new H.R. Owen London showroom
Sales and marketing boss says the upcoming Bugatti Chiron will not get a roadster derivative unlike its predecessor, the Veyron

The new Bugatti Chiron will not get a roadster version unlike its predecessor, the Veyron, according to the firm's sales and marketing boss Dr Stefan Brungs.

Talking to Autocar at the opening of Bugatti's only UK showroom in Mayfair, London, Brungs confirmed there would be "no roadster or convertible" derivative, despite the Veyron offering both the Grand Sport and Grand Sport Vitesse targa-topped models during its lifecycle.

When asked about other faster variants in the vein of the Veyron Super Sport, Brungs said: "We're looking at different options for the car", before adding that Bugatti was solely focusing on selling the 500 standard Chirons for the time being.

He hopes the new H.R. Owen Bugatti showroom will contribute to that, citing the importance of the UK as a market. "London is one of the most important locations for Bugatti worldwide. Many of our current customers love this city and have a residence here. The launch of H.R. Owen Bugatti means we are now able to serve our exclusive clientele in a perfect setting," Brungs said.
Sixty-five Bugatti Veyrons are currently owned by customers in the UK and 15 orders for the Chiron have been received from this country so far. 
Despite the £1.9million price tag of the Chiron, the average cost of options is more than £250,000, according to Brungs. Visible carbonfibre available in eight colours, special sports wheels and personalised embroidery such as a family crest are some of the most popular options picked by customers.
Brungs also confirmed Bugatti would attempt the world speed record for road cars with its Chiron in 2018; if achieved, it would supplant its own record because the Veyron 16.4 Super Sport currently holds it with a speed of 268mph.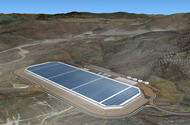 500,000 cars and $5bn; with Tesla's groundbreaking new factory set to open on Friday, we look at some of the numbers behind it
The Tesla Gigafactory will be officially opened on Friday, with the manufacturer ramping up work to get it ready well in advance of its original deadline to be ready for the rollout of its forthcoming Model 3.
Read more about Tesla's Gigafactory, plus plans for a European Gigafactory, here
The factory is already partially operational, and Tesla says the £3.8bn plant, which was originally set to open in 2017, will revolutionise EV battery production. It will supply batteries and components for Tesla's range of electric vehicles, including the Model S and Model X.
The factory in Nevada is expected to slash production costs of batteries by more than 30%, and battery cell production is expected to commence late next year before the launch of the Model 3. The Model 3 is priced at $35,000 in the US, but when it reaches the UK, after external and UK import costs are accounted for, it's likely to cost closer to £35,000, and the Gigafactory is seen as a key factor in helping keep the price down.
These are some of the key numbers behind Tesla's new factory.
35 GWh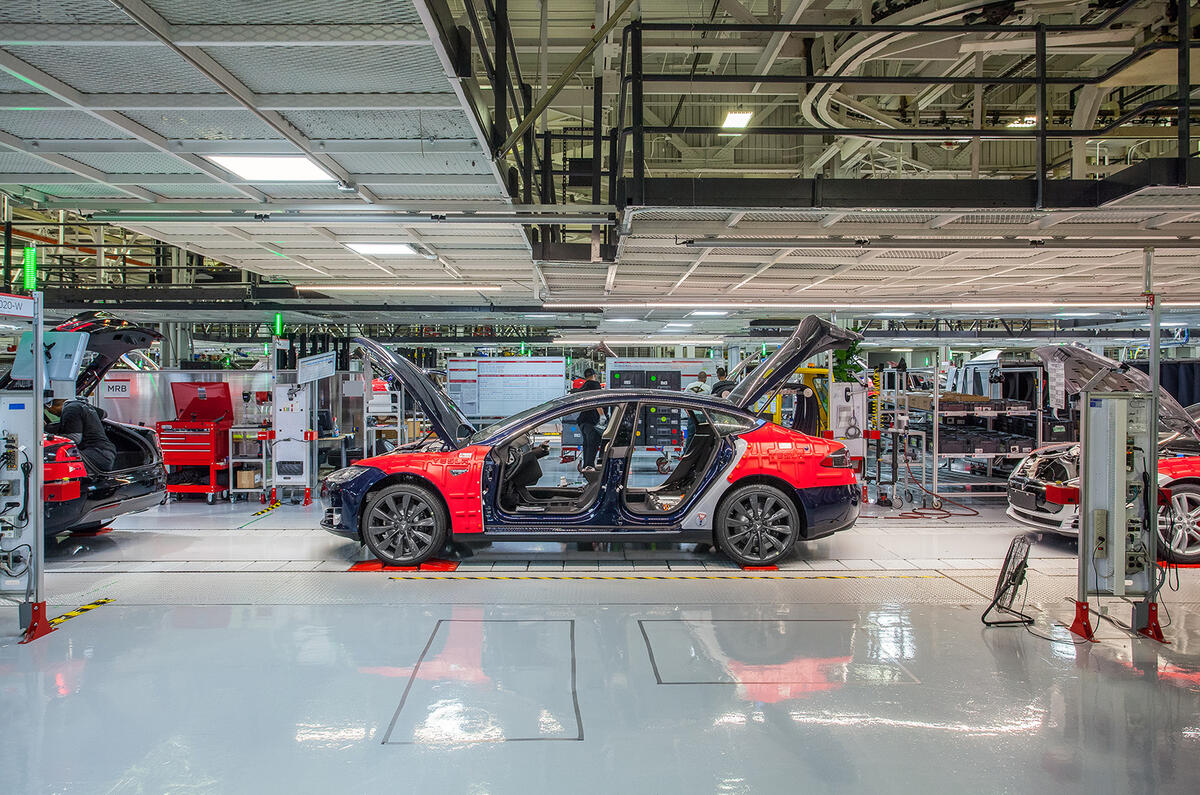 This is the planned annual battery production of the factory in giggawatt-hours when it reaches full capacity. "Giga" is a unit of measurement representing "billions", so one GWh is the equivalent of generating one billion watts for one hour. Therefore, the factory could eventually produce around 460,000 Model S lithium ion batteries a year.
2020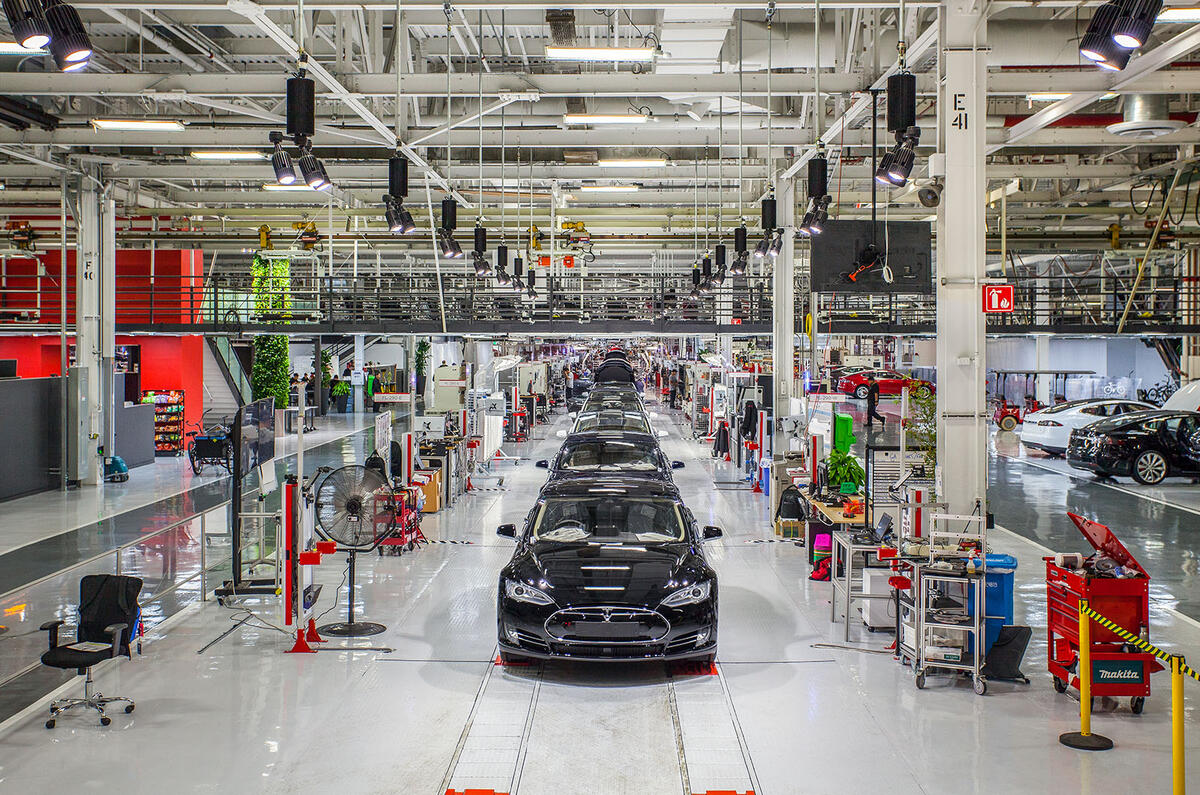 This is the year Tesla expects to reach full capacity, producing more lithium ion batteries annually than were produced worldwide in 2013, 17 years after the company was founded.
500,000 cars
Eventually, Tesla wants to be churning out half a million cars per year from the factory, which would be a seismic shift from a manufacturer that has never built more than 50,000 cars in a year. For further perspective, Nissan's Sunderland factory, which is one of the largest in Europe, took 28 years to make 500,000 units annually after it opened in 1984.
3000 acres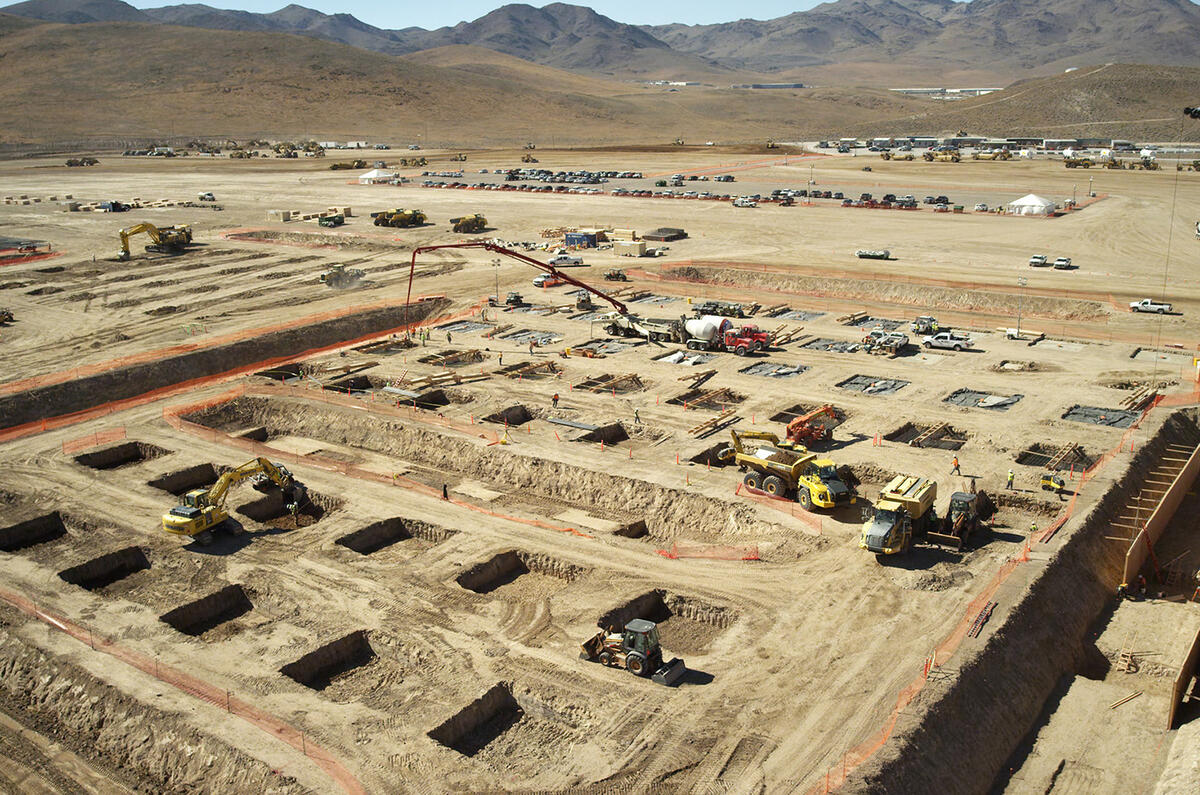 The factory currently sits on a 3000-acre site in Nevada and will be one of the largest buildings in the world when it's completed. As it stands, the factory on the land is thought to only take up one-sixth of the total site.
6500 employees
When it's at full capacity in 2020, the factory will employ 6500 people. The number of construction workers on the site is thought to have doubled to try and complete the build, with 1000 workers building seven days a week on two shifts to get it ready.
400,000 deposits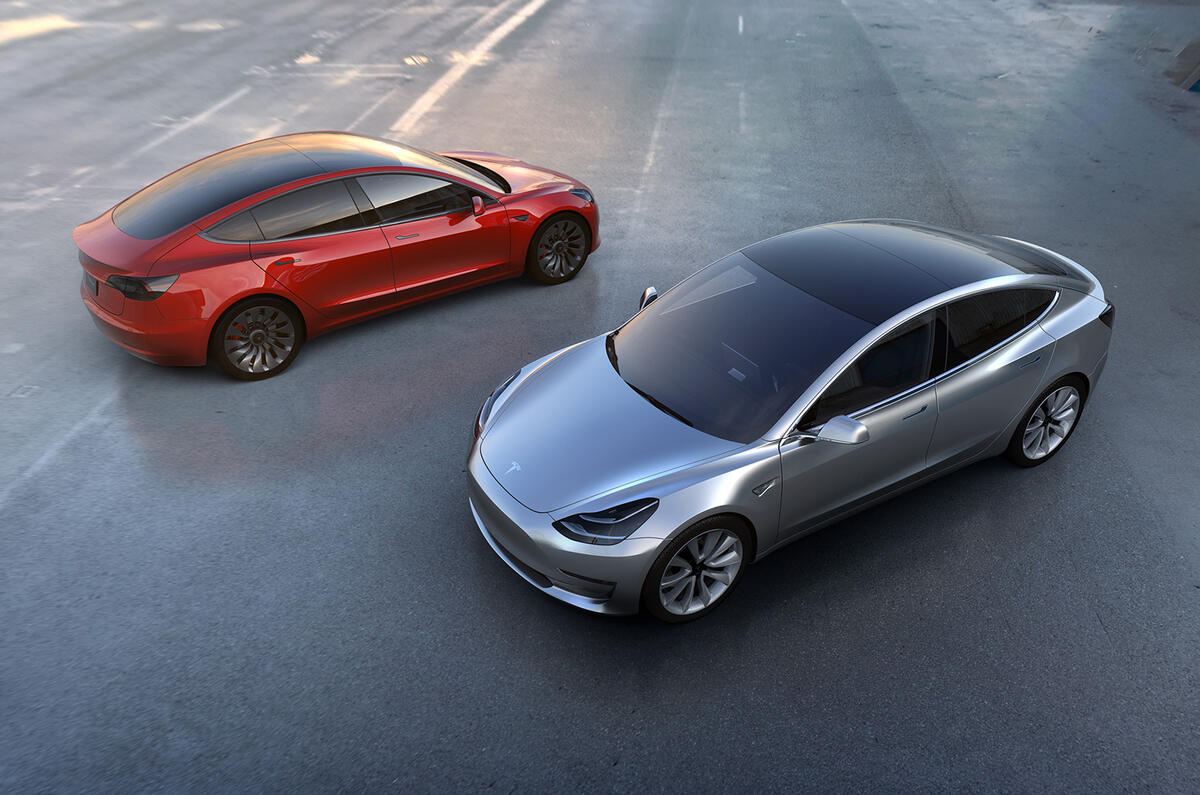 The new Model 3 has proved hugely popular already, and is part of the reason that Elon Musk has hurried along the plans to get the gigafactory up and running. Around 400,000 deposits have already been placed for the new mass-market electric saloon, with first deliveries set for late 2017.
£3.8bn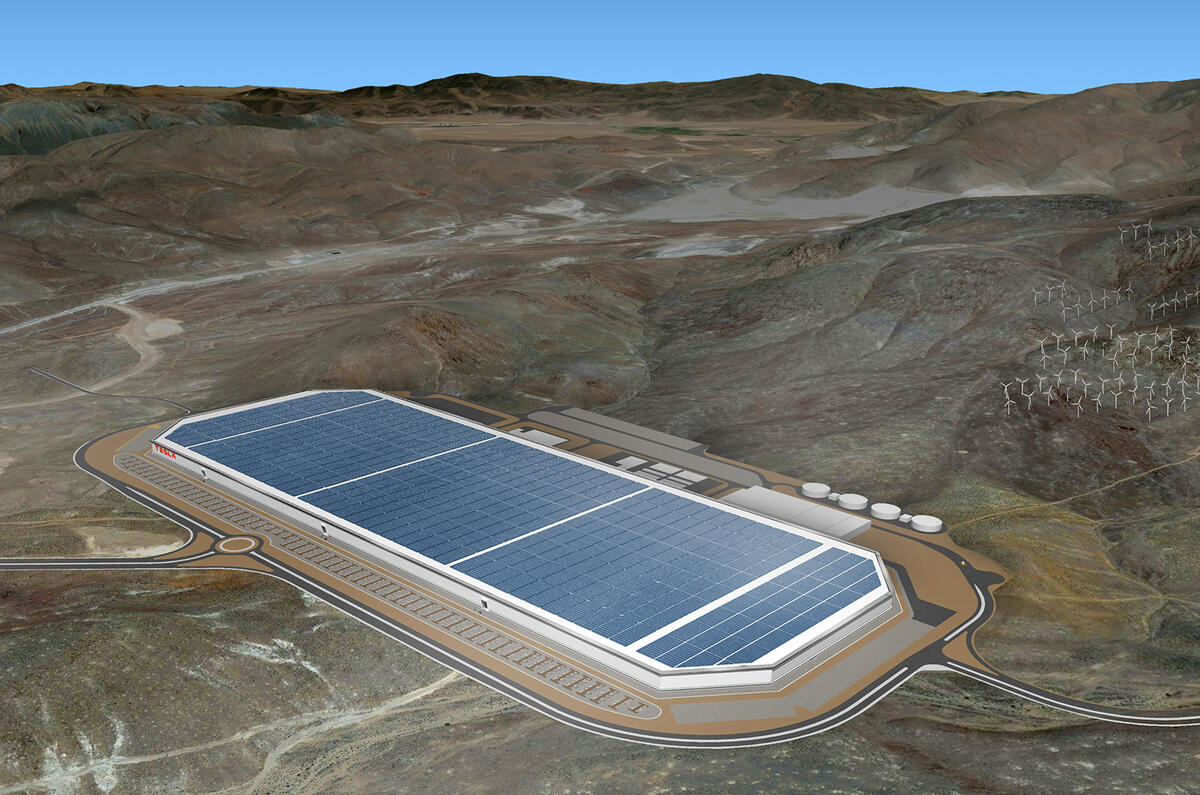 The factory is said to have cost around $5bn (£3.8bn), with Tesla partnering with various companies, including Panasonic, to help fund it.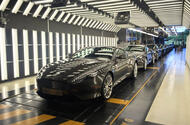 The final nine examples of Aston's 13-year-old grand tourer have been built; production for the DB11 starts next month
Production for the Aston Martin DB9 has ended after 13 years, clearing the way for the first customer examples of its successor, the DB11, to be built.
Aston Martin tweeted an image of the last nine DB9s, showing them at the end of the Gaydon production line wearing badges labelling each as a 'last of nine'. The cars were finished by the brand's Q customisation department.
Built at Gaydon since its inception in 2003, the DB9 was an all-new model that helped spawn the underpinnings for the following DBS, Vanquish and Rapide. A similar trend is expected with the DB11, but Aston claims that that car's structure is even more versatile, suggesting each future model could be significantly different, despite their shared underpinnings.
Production of the DB11 and its new twin-turbocharged V12 engine will commence next month. Aston Martin CEO Andy Palmer has pledged to personally inspect the first 1000 cars, with each gaining a plaque to signify his approval. Pre-production cars have already gained such badges, as shown below.
First customer deliveries of the DB11 are expected to arrive shortly before Christmas.
Ahead of the DB11's arrival, you can look back at what is arguably Aston Martin's most successful model, the DB9, in some archive content below:
Video review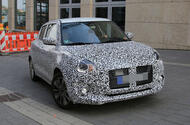 The fourth-generation hatchback will make its debut at Geneva next year; three-door model could be axed
The 2017 Suzuki Swift has been spotted testing ahead of making its debut at the Geneva motor show next year.
The fourth-generation hatchback is expected to be lighter and smaller than the 935kg Baleno, which it will also share some engines with.
The 1.0-litre Boosterjet engine will be carried over to the new Swift. It's likely the 1.4-litre unit will be used for the new Swift Sport, but the manufacturer is yet to confirm if the 1.2-litre Dualjet would be used. Suzuki also remains tight-lipped on the prospect of hybrid technology being used on the model in the future.
The spy shots show the car's evolution to a more grown-up design than the current Swift, despite the similar features, such as the 'floating' roof. The majority of the changes have taken place at the front of the car, where there's a new nose with a hexagonal grille and large air intakes. The headlights are also new, and mirror a similar design used on the upcoming Baleno.
Inside the new Swift, there's an upgraded interior, but the model in these shots does not have a touchscreen infotainment system previously shown in leaked design images which also showed its Swift Sport counterpart. Suzuki says the next-generation Swift will be as generously equipped as the current model.
The dimensions of the next Swift will be very similar to the current generation in order to avoid any encroachment on the Baleno, which Suzuki describes as the more practical choice, with the Swift as the 'emotional' choice. The spy pictures show a five-door variant of the Swift with hidden rear door handles and, with that model accounting for the vast majority of sales, it is possible that the three-door version could be axed from the range.
There's no word on official pricing yet, but if the car loses a three-door variant then it's likely the entry-level Swift will be pricier than the £8,999 for the current base model. Suzuki says it will remain competitively priced, though.
Production of the 2017 Swift will start by May next year; a public debut is slated for the Geneva motor show in March.
The Swift Sport will come up to a year after the standard supermini is launched.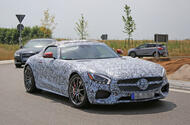 Rival for the Porsche 911 Carrera S cabriolet will make its debut later this year; hotter GT C version is expected in 2017
The hotly anticipated Mercedes-AMG GT roadster has been spotted testing ahead of its official launch.
The soft-top model will be largely unchanged from its coupé equivalent, with just a folding roof and strengthened lower bodyshell being expected major changes.
Also, because of the more rakish angle of the roadster's fabric-roof rear window, the tail features a longer flat section than the coupé.
The model's suspension settings could be tweaked to deal with the soft-top's inevitable weight gain, too, which is expected to push its kerb weight closer to 1700kg.
Under its bonnet, the roadster will use the same 4.0-litre 'hot vee' twin-turbocharged V8 engine as the regular GT, producing 456bhp in the standard car and 503bhp in the more expensive S model.
The roadster will therefore be slightly slower from 0-62mph than the coupé, which can hit the mark as quickly as 3.8sec. A key rival for the AMG GT roadster, the Porsche 911 Carrera S cabriolet, can manage the sprint in 4.7sec.
Autocar reported yesterday that the AMG GT R – the current hottest road legal version of the GT – will also spawn its own convertible model, the GT C roadster. That car is expected to arrive next spring, and will make use of the GT R's uprated powertrain that's good for 577bhp.
Sources say the regular GT roadster will be revealed later this year, before arriving on roads in 2017. Pricing is a long way from being confirmed, but expect a noticeable increase on the coupé's £97,210 base price.
Looking further into the future, it is not yet known if the future range-topping model, the GT Black Series, will be launched as a drop-top, although sources so far think that this is unlikely. The Black Series will arrive at the end of the GT's life cycle and could produce more than 600bhp.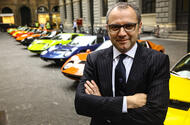 Chief executive officer Domenicali thinks a balanced, sustainable future for Lamborghini will still include high-revving 12-cylinder engines
Stefano Domenicali joined Lamborghini as chief executive officer in February, in the midst of the company's most successful six months to date. 
The Sant'Agata sports car company sold a record 2013 Huracáns and Aventadors in the first six months of this year, and in June set a new monthly standard of 416 cars sold. 
Now five months into his new job, Domenicali sat down to discuss his vision for the company with Autocar. 
How is your new job progressing?
"I'm very excited about this challenge because Lamborghini is in transition. We are consolidating the brand and stabilising our sales volumes for the Aventador and Huracán. Then, of course, we are preparing for the Urus SUV, which will be a game changer for us. It is a new market with new customers and we need to prepare our dealerships to sell this new car in 2018. 
"On the other hand, we don't want to lose the DNA of our cars as regards to the future of the Aventador and the Huracán. We need to grow this company in the right way. We will never, ever chase volume. We need to be a brand of a certain exclusivity."
Do you see a limit to how many cars Lamborghini should make?
"Last year, we sold 3245 cars and this year we will grow for sure, but I want to stabilise. There is always a need to keep Lamborghini desirable, so with a two-model portfolio, I want to be around 3500 cars, no more. Urus [sales] will be on top of that and our aim in that segment is to be aggressive but, above all, we need to make sure that we have the right product in terms of design and values."
How will Lamborghini address electrification?
"We cannot be disconnected to the world of the future but we want to be balanced. We have clearly identified the values that are fundamental for our brand in the super-sports segment. Our major customers and dealers around the world say: 'Please do not touch the V12'. So we will continue to work in that direction.
"Then we need to make sure that as soon as the technology of electrification is relevant to our car at a cost level, and will add value, we are flexible to shift in that direction." 
When competitors are downsizing, can you continue to make a case for a V12?
"Our niche is small and it is sometimes easy to run off following everyone else, like in football: all the players run off following the ball. That is a mistake that we do not have to make. In the short term, there is still a lot of development potential in the V12. 
"Of course, we need to understand what the market is doing in terms of emissions and legislation, but I don't see that will be a problem. We are always very open to how the market might evolve." 
What is Lamborghini's position on autonomous driving and connectivity?
"If you own a Lamborghini, you want to have the passion of driving it and we need to keep that. But new technology could have some relevance to the driver. For example, if you are on a race track, you could have a head-up display which shows you how to maximise your performance [around a corner], using the telemetry we have now. That's an approach where I see that technology could be very useful for our customer." 
Lamborghini recently opened a new carbonfibre research centre in Seattle, home of the Boeing aerospace company. Why is that deal significant?
"Lamborghini was the first automotive company to believe in carbonfibre application in the road car industry. This new investment shows that we believe that technology will be an even stronger part of our portfolio in the future. It will help us to save weight and to have a modular, flexible approach to our cars, and that's why we want to have a 'technology antenna' in the aeronautics industry, where carbonfibre is very important." 
How does your experience in motorsport enhance Lamborghini? 
"It teaches me that we have to always move quickly. The approach of racing shows us that no matter where you are, at 2pm on Sunday there is a race, so you cannot delay even five minutes or one minute. That is an approach that I'm trying to bring into our culture." 
2017 Lamborghini Aventador to get more aggressive aero package
How fast is a fast drift? 60mph? 80mph? How about 189.5mph: that's the new Guinness world speed record for drifting, set by this specially-developed Nissan GT-R
A Nissan GT-R - albeit a rather radically modified one - recently set the Guinness world record for the fastest drift ever recorded, at 189.5mph; scary stuff.
When it's on full boost its 4.0-litre engine makes something approaching 1400bhp, which it drives through the rear wheels to push it very, very sideways. Will it drift? Er, yes, of course, it will. But how hard is it? We speak to the team behind it, and drive it, to find out.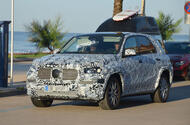 New spy shots of Mercedes-Benz's upcoming off-roader show it has bigger wheel arches and a more raked rear window
The 2018 Mercedes-Benz GLE SUV has been spotted in southern Europe, in what looks to be the model's second phase of on-road testing following a stint of running near Mercedes' research and development centre in Germany.
The test car features a new nose design, which despite being camouflaged appears to have a more prominent bonnet and new headlights. Fewer changes are expected for the car's grille, as the one fitted to this car looks identical to the current model's, with a pair of horizontal slats and large Mercedes-Benz badge in the middle.
On the side, much of this test car's design is also the same as today's model. The most prominent change is the new wheel arch lips that give the car a more rugged stance and suggest its track could be slightly wider.
The car's overall wheelbase could be longer, too, as the test car looks to have a shorter front overhang.
At the rear, the window is more raked than the current model, and it's safe to assume the design of the tail-lights has also been changed.
The current GLE - codenamed W166 - made its debut last year, and this successor, the W167, will arrive in 2018 to compete with the likes of the 2018 Porsche Macan and the facelifted Range Rover Sport.
A new GLE Coupé model will follow, offering a more direct rival to the BMW X6 and forthcoming Range Rover Coupé.
As for powertrains, an updated list of turbocharged four and six-cylinder petrol and diesel engines, as well as a new hybrid option, are expected. Mercedes-Benz's latest turbocharged V8 will almost certainly feature in the hot AMG GLE 63 model.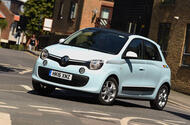 Special-edition Twingo is packed with kit for a reasonable price, but a practicality deficit and a gutless engine leave us feeling cold This is Renault's latest attempt to get younger drivers behind the wheel of its funky rear-engined, rear-wheel-drive city car.As part of a 2016 sponsorship deal with The Colour Run (TCR) – an increasingly popular series of UK-based 5km-running events in which competitors are bombarded with rainbow-coloured powder (think Indian Holi Festival) - Renault has taken the opportunity to produce a vibrant special-edition Twingo.  Based on the mid-range Twingo Play, the TCR comes packed with a range of kit including air conditioning, daytime running lights, electric front windows, a DAB radio, Bluetooth, a USB socket and Renault's R&GO infotainment system.However, to set this special edition apart from the rest of the standard styling packs, the TCR also receives an electric panoramic fabric folding sunroof, 15in 'Exception' alloy wheels, special edition decals, custom floor mats and the choice of any compatible Exterior Touch Pack and Interior Style Pack.Considering that an equivalent Twingo Play is a whopping £800 more expensive, the £10,495 TCR certainly looks like good value.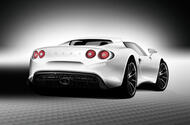 The Elise is a car with a history of wonderful examples, but the new model needs to be one that sells
It's probably not unfair to say the Elise saved Lotus's bacon last time around, and its replacement could do the same again.
Today's Elise is still a truly wonderful thing. It steers magnificently, rides astonishingly well and offers mid-engined handling with balance to spare.
But if it does have a problem, it's that today's Elise does what it always did.
Read more about the 2020 Lotus Elise
There's nothing wrong with that in itself. What it does is great. I love the bare interior and adore a steering rack that allows messages about front wheel grip to filter through but not messages you don't want to hear.
The balance is as it should be: a touch of understeer after turning in, which you can quell with a lift of the throttle or a trailed brake. Although the Elise is not a drift machine, it is delicately balanced and adjustable.
What's bad? Well, not a lot.
The gearshift has never been great. The hood I don't mind, but I know people who do. The wide sills make getting in and out a pain — which means it can take some convincing to get your significant other to agree to you having one — and it seats the two of you shoulder-nudgingly close to each other.
But they're mere quibbles in the face of such purity.
The issue for me is that, if someone suggested that I recommend an Elise today, I probably wouldn't point them towards a new one.
There have been so many wonderful variants, produced in decent numbers and cherished by owners, that the greatest Elise experience is a click away on Pistonheads' classifieds.
Lotus isn't alone here. Like Caterham, it relies on reinvention to keep what is, in effect, the same experience going, and the level of personalisation — and self-build — available on Caterhams means there will always be a market for new ones, even if they're ostensibly similar to old ones. And that'll be the key to the next Elise.
Yes, it should still steer, ride and handle like nothing else, but it should also offer something Elises of the past do not.
The Elise that Lotus needs — like the car Porsche needed 15 years ago — is not necessarily a car that's purest to the brand, but a car people will buy.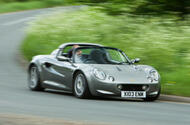 Lotus has faced some tough times in its history. That is, until Romano Artioli came along and gave the green light to the Elise we know and love today
As everyone knows, the Lotus Elise is one of those natural, right-first-time cars that, although 20 years old in its basics, still informs sports car design and manufacture around the world.
Rival manufacturers continue to ape the Elise's ultra-rigid, box-section 'tub' chassis, bonded and riveted from extruded aluminium components. And when they do, they call it modern and progressive, even though Lotus has been using the process for decades.
Read more about the 2020 Lotus Elise
Successive owners of Lotus Cars have always concluded that for success, the marque needs a simple sports car to sell in decent numbers (like it had during the good days of the original Elan) but it has had some significant struggles getting there.
At the beginning of the 1980s, when Toyota owned the company, it worked on a compact coupé based on Celica components and called M90. It was mid-engined with rear-wheel drive; some people said it bore a relationship with the first Toyota MR2. But the idea didn't enthuse the management, perhaps because Toyota was soon to sell its interest in Lotus.
In 1986 General Motors bought Lotus and the company set about launching the transverse-engined, front-wheel-drive Elan M100, largely for reasons of expediency. Development funds were tight and Isuzu had a convenient, sporty and very durable turbocharged 1.6-litre engine and gearbox that fitted. The extent to which design was driven by the availability of parts is plainly visible in the massive track of the rear axle, sourced from a saloon. It skewed the styling.
Still, the car lasted for seven years and, for a time, Lotus marketing men caught the mood of expediency; their brochure copy even argued that on some roads, a frontdrive sports car was quicker than its rear-drive equivalent.
That soon stopped in 1993, though, when Italian tycoon Romano Artioli bought the company from GM and gave the green light to the Elise concepts we know today. The rest is modern history…
Ferrari LaFerrari
Our reporters empty their notebooks to round up this week's gossip from across the automotive industry

This week's gossip from the automotive industry has news of possible Skoda vRS versions, Porsche's future in Formula 1, new Peugeot 3008 models and Ferrari's technological advancements. 

Skoda denies the Fabia a vRS makeover

Skoda might not do a vRS version of the latest Fabia, because the numbers "don't really add up", according to company CEO Bernhard Maier.

However, he said he could see a Superb vRS working, because its higher price point would allow the firm to engineer something "really special". A Kodiaq vRS is unlikely, but there will probably be a Sportline version. 

Read more: Skoda named most reliable car brand in 2016, Skoda electric SUV under development

Porsche's Formula 1 future

Porsche continues to see more merit in World Endurance Championship racing than Formula 1, according to chief executive Oliver Blume, because it offers a better opportunity to research road-relevant hybrid technology.

"In terms of the plug-in hybrid we use at Le Mans, that experience is being carried over to our road models," he said. "It's important in terms of long tests of hybrid technology." 

Read more: Porsche 911 R prices 'rise to almost £1 million', 2016 Porsche 718 Cayman review

Peugeot plots a VW Tiguan rival

Peugeot could make a seven-seat version of its new SUV, the 3008, to rival the Volkswagen Tiguan.

"Everything is possible," Peugeot product director Laurent Blanchet said. "We are thinking about the future and we see what our competitors do and, of course, Volkswagen is one of our main competitors."

Read more: 2017 Peugeot 3008 reborn as SUV, Peugeot 308 GTi long-term test review

Ferrari LaFerrari's tech advancements

The amount of electronic vehicle control systems in Ferrari models increased from four to 22 between 1994 and 2015, peaking with the HY-KERS system on the manufacturer's LaFerrari hypercar.

A team of around 10 engineers works on tuning these systems, which have included the E-diff, F1-DCT gearbox and the manettino switch, for its road cars.

Read more: How to own a special edition Ferrari, 2016 Ferrari GTC4 Lusso review and video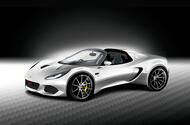 An Autocar rendering of how the new Lotus Elise could look
New Lotus Elise is coming in 2020; it promises a renewed emphasis on low weight, driver involvement and value for money

A new Lotus Elise will go on sale in 2020, Lotus boss Jean-Marc Gales has indicated. Work on the redesigned two-seat roadster is believed to have already begun, coinciding with news that Lotus is on course to make a profit for the first time in 20 years in 2017.

Although Gales said only that the car will be "ready in 2020", he also gave clues as to the design philosophy and engineering make-up of the car. Chief among these is that the car will stay true to its lightweight roots, using the same extruded aluminium chassis technology pioneered on the original Elise S1, which went on sale in 1996, and which underpins all of Lotus's cars today.

Autocar understands the new car will bear "little to no" relation to the 2010 Elise concept. That car was considerably more powerful and heavier than today's Elise, as well as being targeted at buyers interested in a considerably higher price point than the current car's £30,000-£40,000. Instead, the new Elise will remain true to the design and engineering philosophy of today's car.

Opinion: What should the new Lotus Elise be like?

"The Elise chassis has often been copied but never equalled," said Gales, in reference to the current car. "Combine that with the steering feel and you have something truly special. The DNA of that car is its light weight, its steering feel and the balance of power and driveability. At every price point it is sold in, it is the fastest car for the money — and always the most special to drive."

Key to the new chassis will be an absolute focus on weight reduction. Gales said: "Today, we are still setting benchmarks for lightweight cars, just as Colin Chapman did when he founded the company. It is a philosophy we want to continue, no matter what car we build."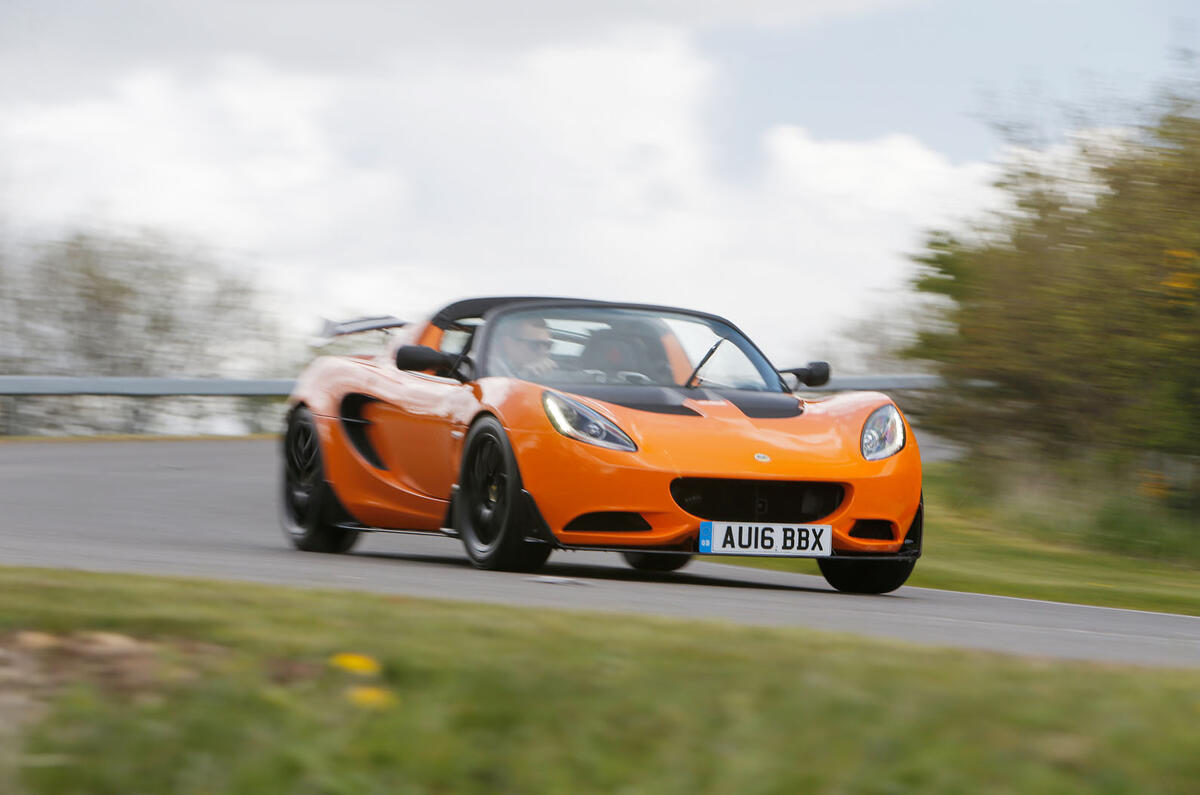 Gales also highlighted the Elise Cup 250, unveiled at the Geneva motor show this year, as an example of what the company can achieve. He singled out its 921kg kerb weight as something "others try to get close to but never equal" and also said: "The benefits of light weight are enormous, from the speed of the car through to the opportunities to make it handle better."
A target weight of 900kg is believed to have been set for the new Elise, despite the additional challenges involved in building the car to meet US regulations. Although that is a stark rise over the original S1's 725kg in particular, the need to hit US crash regulation targets may dictate that while the car will be no longer than the current Elise's 3.7 metres, it needs to be wider in order to incorporate side airbags and extra crash structures.
That, in turn, presents a challenge to keep cabin entry and egress for the driver and passenger simple. However, Lotus has made great strides in this area with the Evora and engineers are said to be confident they can do the same again. The firm has also greatly reduced the weight of its composite body panels in recent years and, in time, super-lightweight variants of the car are expected to be delivered and hit target weights of below 900kg.
Lotus is currently launching the revamped Evora 400 in the US and Gales has made no secret of the fact that he sees growth in that market as key to driving increased profits at the Norfolk firm. "Our biggest markets today are Japan, Britain, Germany and France — in that order," said Gales. "But there is no question that the US will be our number one market, with sales of the Evora 400 starting there this summer. It represents a fantastic opportunity."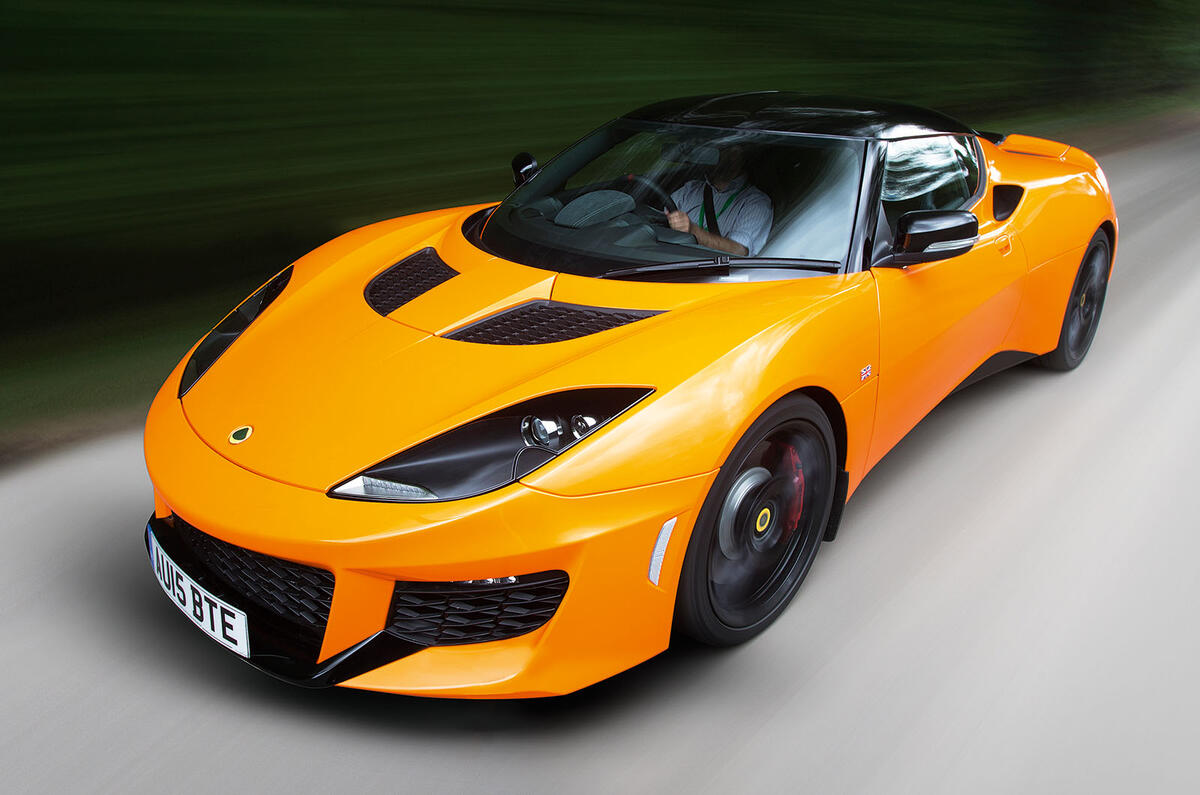 The original Elise's core design has evolved from the iconic Julian Thomson-penned original over the past 20 years, and the new car is expected to follow the trend for more instantly arresting design, while maintaining the car's familiar shape and design cues.
It is not clear if emissions legislation will push Lotus towards running a power-assisted steering system. However, while talking about Lotus's DNA, Gales emphasised that the purity of steering feel, for which the firm is famed, will never be compromised. "We have steering that nobody else has matched," he said. "That is part of our company and we will never do anything that disrupts that. It is a core part of Lotus."
As now, power is expected to come from a Toyota unit that is reworked by Lotus. Although Gales would not be drawn on the specifics, he offered broad praise of the Japanese firm when probed on the subject. "The Toyota engine isn't just proven as a great engine for the Elise across a variety of power outputs. It also has tremendous reliability," he said. "The warranty data is so impressive. We have invested a lot in the Toyota relationship and it is really successful."
A key part of managing the new Elise's roll-out will be which power outputs are made available. Autocar expects the current car to be evolved between now and 2020, in terms of power, weight and equipment, but it seems likely that the outputs of the new Elise will closely mirror the 134bhp to 243bhp available today to attract as broad a customer base as possible.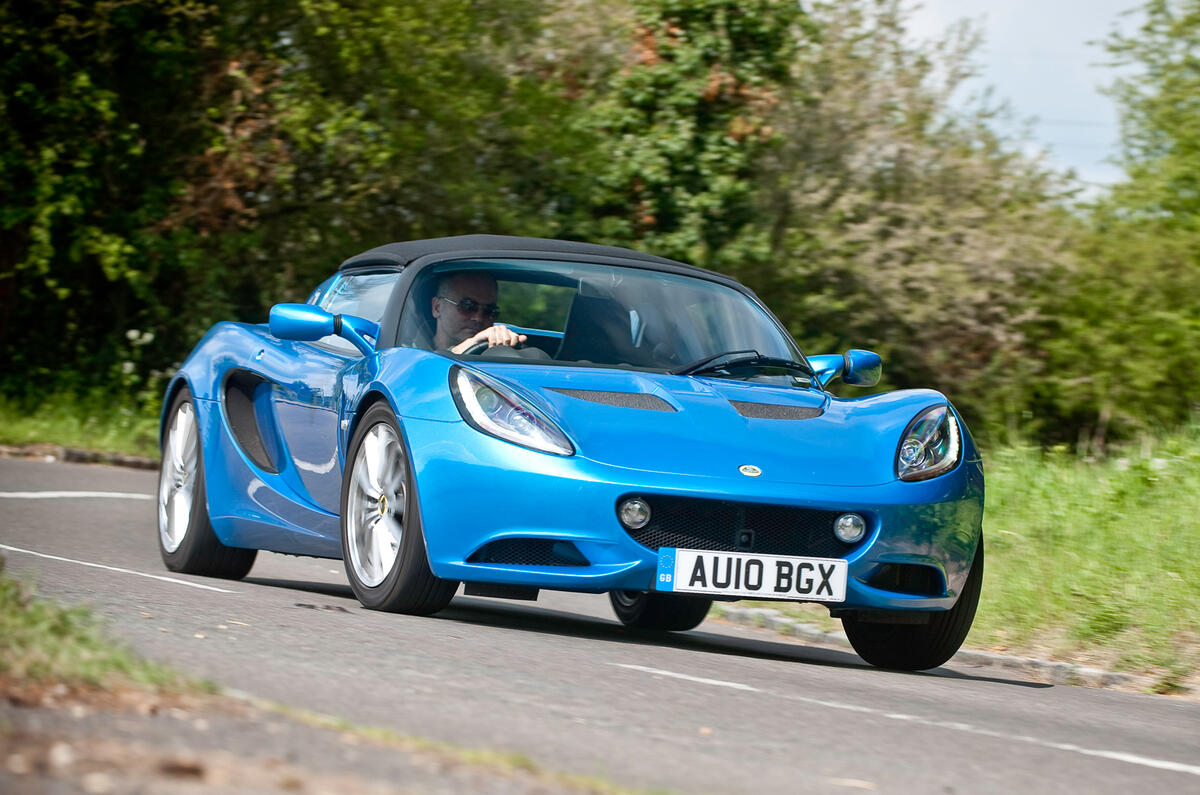 The US market push means it is likely that the car will be offered with a choice of manual and automatic gearboxes, both sourced from Toyota. Evora sales are said to be predominantly auto in the US, and although such a move may be at odds with the Elise's purer driving credentials, market forces are likely to dictate that buyers can opt for an auto. It is believed that plans to launch a new Elise have been made possible because Lotus is poised to return to profit for the first time in 20 years over the next 12 months.
Sales have been driven by the revamped Evora 400, plus a growing order book for the Elise and Exige after the latest models were unveiled at this year's Geneva motor show. Demand for the track-focused 3-Eleven is also said to be "very encouraging", with enough orders placed to take account of all production of that car until next year. As such, Gales expects to record more than 2000 sales from April 2016 to March 2017, with an eventual target of 3000 cars a year by 2020.
"It has been a long time since we have had so many orders in the bank — certainly more than 10 years," said Gales. "Demand in Europe is strong, while we already have 250 orders for the Evora 400 in the US. Step by step, we are improving our cars and building orders. It hasn't been easy, but it is clear there is a profitable niche for us."
Watch our review of the Lotus Elise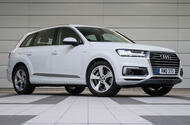 Plug-in hybrid Q7 promises economy of 156.9mpg and BIK rates of 10%. It'll take you a while to recoup the £10k premium over a standard Q7, though This is the latest addition to Audi's e-tron range: a plug-in hybrid version of the big Q7 SUV. Like the significantly smaller A3 e-tron, there's an internal combustion engine under the bonnet that's coupled to an electric motor and battery pack.Unlike the BMW X5 xDrive40e and Volvo XC90 T8, you won't find a petrol-fired four-cylinder turbo engine under the bonnet of the Q7 e-tron, driven for the first time on UK roads. Instead, there's an optimised version of the 3.0 TDI V6 that can be found in the regular Q7. In this application, it produces 254bhp.Under the boot floor lives 202kg of battery pack and assorted electrical hardware, robbing the Q7 of its ability to seat seven. Load capacity is reduced by a sizeable 120 litres, but the 650 litres that are left should still be enough for the vast majority of families.That battery may seem like a hefty thing, but it's still only enough to provide a maximum electric range of 34 miles.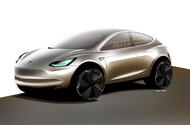 Ten years after Elon Musk first announced his master plan for Tesla, the second phase has now been revealed. Take a look at exclusive Autocar renders of the new models, too
Tesla boss Elon Musk has unveiled his so-called 'Master Plan, Part Deux', which includes product plans for the firm's car model line-up, further autonomous technology and intentions to enter the public transport sector.
Musk announced his first master plan a decade ago; since then, all of those proposals have come to fruition, including the Tesla Model S, Model X and Model 3, as well as becoming a provider of solar power.
Announcing the second part of his master plan on Tesla's website last night, Musk confirmed there will be a compact SUV and pick-up truck in its vehicle line-up, while ruling out a cheaper vehicle than the Model 3.
He also identified two other electric vehicles he thinks are necessary - "heavy-duty trucks and high passenger-density urban transport" - both of which he confirmed are in the early stages of development at Tesla and will be unveiled next year. Referring to the heavy-duty truck as "Tesla Semi", Musk said: "We believe [it] will deliver a substantial reduction in the cost of cargo transport, while increasing safety and making it really fun to operate."
Increasing autonomy
Musk said that as technology matures, all Tesla vehicles will be fully self-driving, but with "fail-operational capability, meaning that any given system in the car could break and the car will still drive itself safely".
However, he added that even when the software is highly refined and far better than the average human driver, there will be a significant time gap before fully autonomous driving is approved by regulators.
Musk also alluded to the recent death of a driver while using Tesla's Autopilot, explaining that if used correctly, partial autonomy is "already significantly safer than a person driving by themselves". He continued that it would therefore be "morally reprehensible to delay release simply for fear of bad press or some mercantile calculation of legal liability".
Autopilot is still in a beta phase, Musk said, and will continue to improve. Once Autopilot is roughly 10 times safer than the US vehicle average, the beta label will be removed, he added.
Solar-powered roofs
Last month Tesla announced its intention to buy solar energy company Solarcity in order to integrate its technology into Musk's vision for the future of energy consumption, whereby households generate and store their own renewable energy - stored in Tesla's Powerwall batteries and used in Tesla's range of vehicles. 
Musk has now confirmed that he wants to create a "smoothly integrated and beautiful" solar roof and battery product for homes, which can be scaled worldwide, describing the buying process as "one ordering experience, one installation, one service contact, one phone app".
Car sharing
Musk also plans to introduce a car sharing platform, allowing a fully autonomous Tesla car to "generate income for you while you're at work or on vacation", explaining that once self-driving is approved by regulators, a Tesla vehicle will be able to be summoned from anywhere. He commented: "Since most cars are only in use by their owner for 5% to 10% of the day, the fundamental economic utility of a true self-driving car is likely to be several times that of a car which is not."
Tesla will also run its own fleet in cities where demand exceeds supply of customer-owned cars.
Musk also talked about Tesla's production facility, describing how the brand's engineering has transitioned to focus heavily on designing the "machine that makes the machine", meaning that the factory itself becomes a product. He added that the first Model 3 production line should be thought of as "version 0.5, with version 1.0 probably [due] in 2018". This philosophy will help the brand to scale up production volume as quickly as possible, according to Musk.
Read Autocar's Tesla Model X review 
Blog: Tesla's second masterplan is ambitious, but all the more exciting for it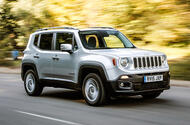 323,361 Jeep Renegade and Cherokee models are to be recalled, including 1418 UK cars, for faulty wiring and software
Jeep Cherokee and Renegade models built between 2012 and 2014 are being recalled, after Fiat Chrysler Automobiles found a fault with the cars' electrics.
FCA will recall the Renegade and Cherokee due to a faulty wiring harness and software, which could cause the car to stall. An FCA spokesman cited "an insufficient crimp in a wire harness" as the culprit.
The manufacturer has issued the recall as a precautionary measure, and claims that it is unaware of any accidents or incidents that have been caused as a result of the fault.
The UK has relatively small ownership of the affected cars compared with the US, in which a big number of cars will be recalled for the same problem. Of the total number of cars being recalled globally, only 43,927 are from outside the NAFTA (North American Free Trade Agreement) region. A total of 1418 UK cars will be recalled - 1389 Cherokees and 29 Renegades.
Affected cars are subject to a voluntary recall rather than a mandatory one, but it's advisable that owners go through with the action.
The recall only affects cars built between 5 November 2012 and 23 September 2014. It's not known when the recall is likely to take place, or how long FCA will need to keep owners' cars to carry out the maintenance.
FCA was unable to give figures for the above at the time of writing, but assured Autocar that these will be provided in due course.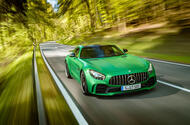 The Mercedes-AMG GT C is expected to be a convertible version of the GT R
Leaked documents reveal Mercedes' 2017 product plans including GT C roadster, facelifted S-Class and electric Smart models

The Mercedes-AMG GT C, a long-mooted roadster version of the GT R two-seat sports car, will arrive next spring, according to a document leaked online.

The product planning document detailing Mercedes-Benz's new model introductions for 2017 was part of an internal presentation outlining the German manufacturer's first-half financial results for 2016. It also confirmed the launch of nine new Mercedes-Benz models and two new Smart models in 2017.

This is compared with 10 Mercedes-Benz and two Smart models were planned to be launched in 2016.

Among the new Mercedes models to be launched during the first half of 2017 are the new-generation E-Class Coupé, high-riding E-Class All-Terrain and facelifted GLA (referred to as the GLA Coupé in the product planning document). Also planned is the recently unveiled 577bhp GT R and the aforementioned GT C, which will sport a fabric hood similar to that of the SLS roadster.

These will be followed in the second half of 2017 by a facelifted version of the S-Class, new-generation E-Class Cabriolet and a facelifted version of the GT (erroneously referred to as the GT C Coupé in the internal presentation) as well as the new Mercedes pick-up truck.

The two Smart models – the all-electric Fortwo cabriolet EV and Forfour EV – are planned for launch during the first half of 2017, according to the official document.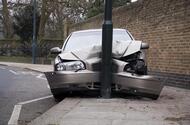 WarrantyWise data shows that, on average, the most expensive secondhand cars to repair are Porsches, followed by Subarus and BMWs
The average cost of an unexpected repair on a used car is £603, according to data from an aftermarket warranty firm.
Data collected by WarrantyWise on its most popular models showed that Peugeot, Ford and Suzuki cars are the cheapest to repair, with average bills of £406, £421 and £424 respectively. The data comes from every warranty claim made with the company by customers on the included brands. The firm covers vehicles up to 12 years old or with up to 120,000 miles on the clock.
Perhaps unsurprisingly, the prestige marques tend to cost more. Used Porsches had the highest costs of the cars surveyed, with average bills of £807, although Subarus were the next priciest, with average repair costs of £791. BMWs cost £721 per repair on average, with Audis and Land Rovers the next most expensive.
WarrantyWise's full rundown of average repair costs is as follows:
Peugeot £406
Ford £421
Suzuki £424
Nissan £521
Honda £535
Volkswagen £537
Toyota £592
Hyundai £577
Mazda £617
Land Rover £623
Audi £643
BMW £721
Subaru £791
Porsche £807
Extended warranty firms such as WarrantyWise offer cover for unexpected repairs on cars whose manufacturer warranties have expired. The company's CEO, Lawrence Whittaker, said: "If your car is more than three years old, there's an 84% chance of a mechanical or electrical breakdown over the next three years, so a big bill is often waiting around the corner. Our data shows that repair costs can vary wildly by manufacturer and, in the case of some, come in at well over £700 on average."
Phill Tromans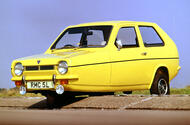 The McLaren F1 will be reborn as a three-seat GT, but what other car revivals wouldn't be so keenly received?
Enthused by the McLaren F1's revival, we recently mused on classic cars we'd like to see revived for the modern day.
Now here's a few that we aren't so keen to see again.
Perodua Kenari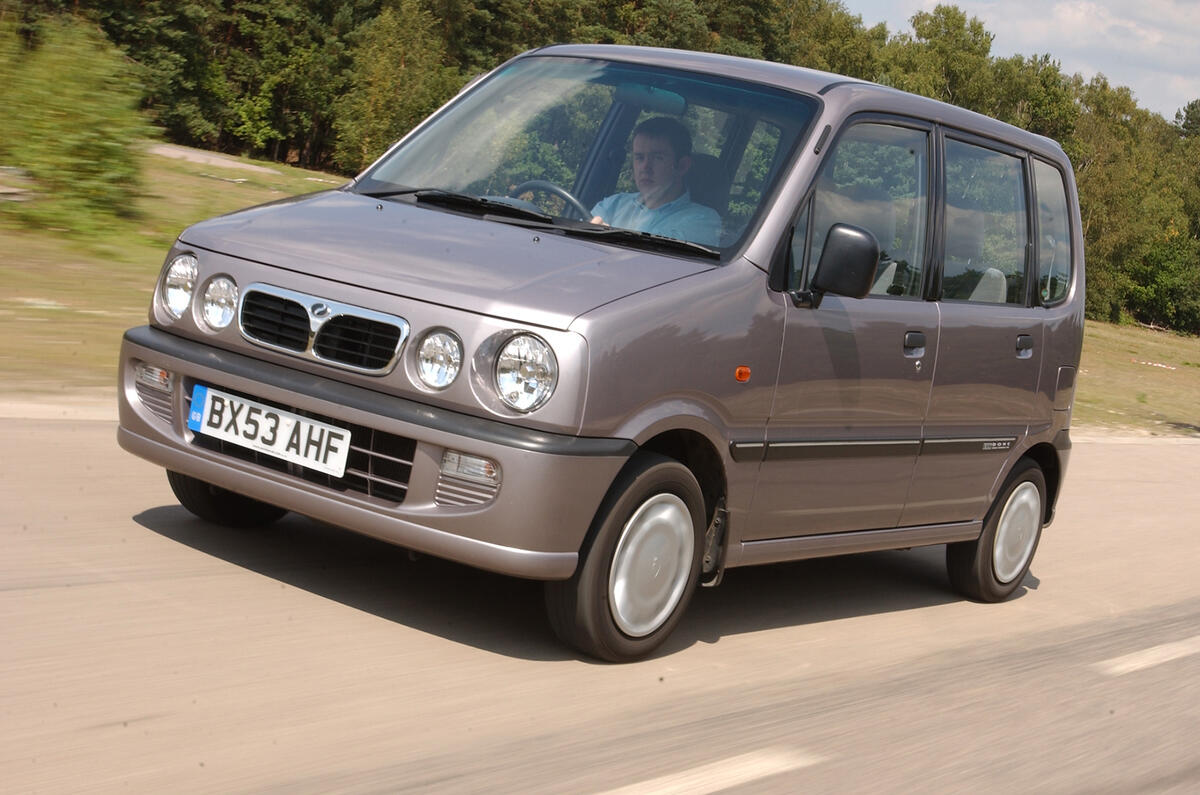 Perodua has long lived in the shadow of Proton when it comes to Malaysian automotive bragging rights, and it really didn't help itself with the Kenari.
Based on early generations of the Daihatsu Move, it was woefully unstylish, terrible to drive and garnered nothing but scorn from the automotive press until it was axed in 2009. It was at least cheap, but that's no reason to bring it back.
Suzuki X90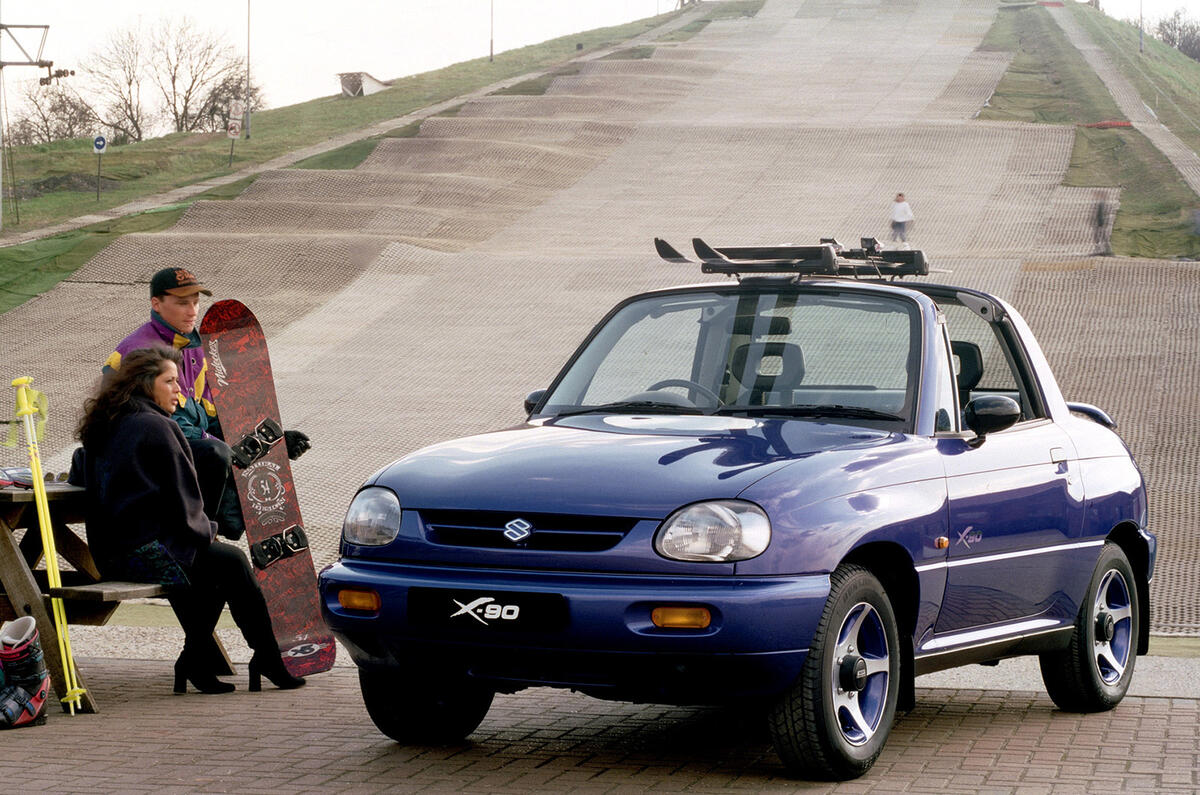 An SUV with none of the practicality or performance of an SUV? That was the probable thinking behind the two-seater X90, a vehicle seemingly built by the marketing department. It wasn't pretty and it was slow, yet it had a spoiler on the back for no reason whatsoever.
Apparently, someone from Suzuki went through the bins, found a discarded list titled 'Stupid Ideas' and thought it was the blueprint for a new vehicle. It lasted for three years before it was mercifully taken off sale in 1997.
Chrysler PT Cruiser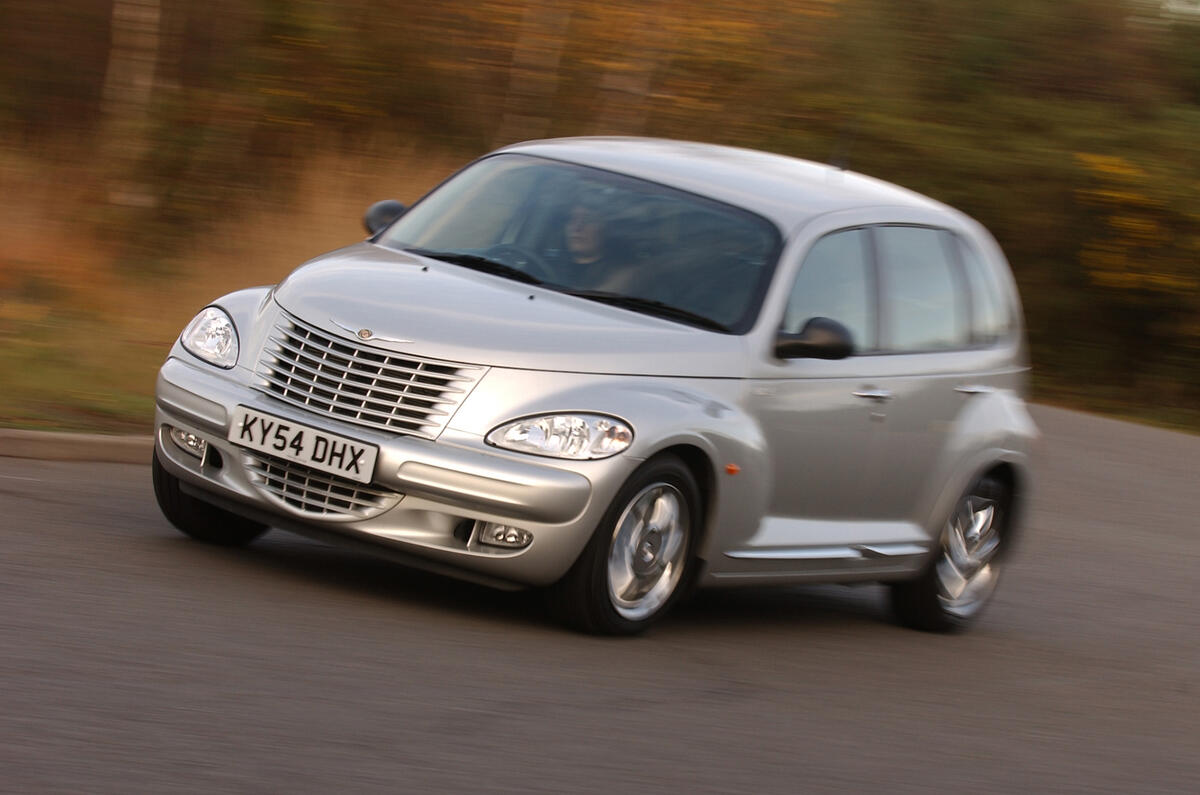 The cartoonish, retro PT Cruiser has actually proved pretty popular among people who know absolutely nothing about cars. It's essentially the automotive equivalent of a novelty tie or a sign above your desk that reads 'you don't have to be mad to work here, but it helps'.
If it had hot rod performance to match its 1940s looks, then maybe we'd be more forgiving. But it didn't, so we're not, and thankfully the PT Cruiser died in 2010.
Ford Cougar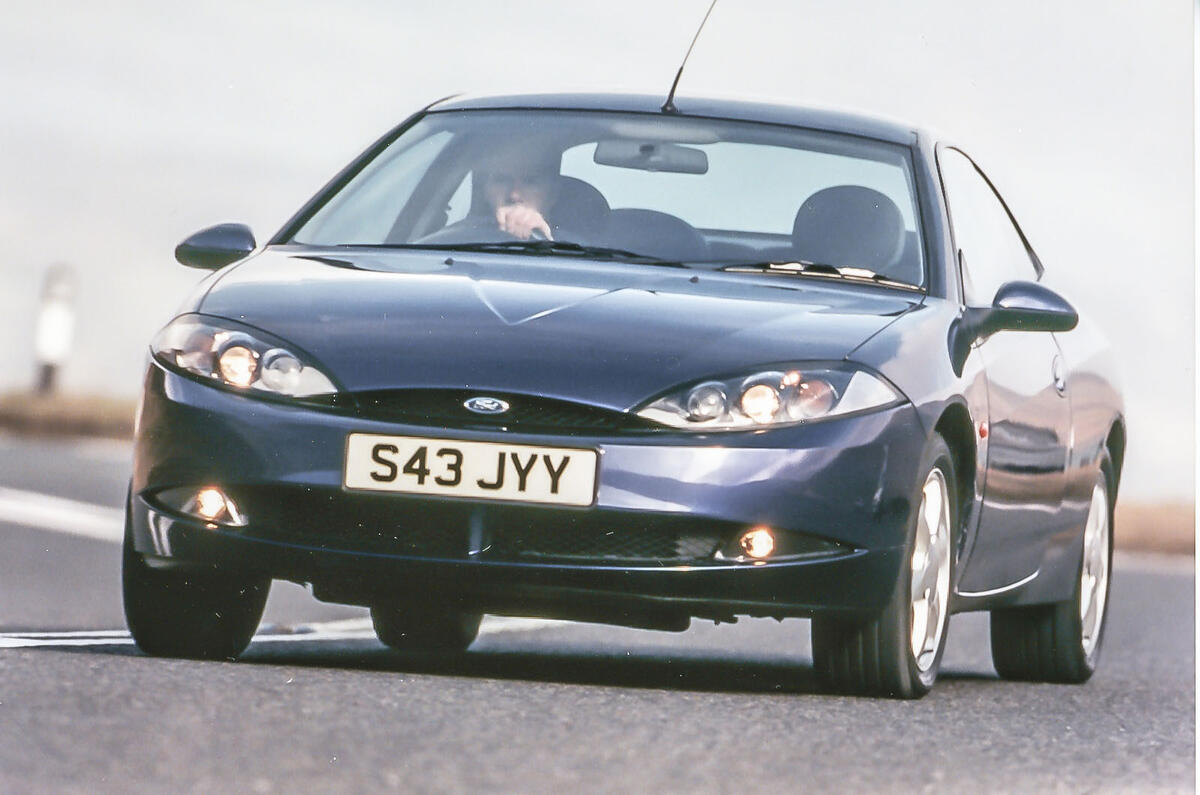 Not to be confused with the similarly pronounced but differently spelt Kuga SUV, the Cougar was, on paper, a nice idea. Intended as a spiritual descendant of the Capri, and a successor to the rather awful Probe, the Cougar was a two-door sports coupe that, executives hoped, would bring some vim and vigour to Ford's European line-up.
Although it actually drove relatively well, the drab looks and boring interior made it somewhat anonymous and the public didn't go for it at all. Production of it ceased after just four years.
Chrysler Crossfire
Famously described by Jeremy Clarkson as looking like a dog doing its business, the Crossfire was another vehicle from Chrysler that unashamedly played on its American visuals while ignoring important things like being good to drive. Based on an aging Mercedes platform that dated back to 1993, it was already outdated when it launched in 2003, and its interior was poor.
Good amounts of equipment couldn't persuade customers and it sold poorly before eventually being axed in 2008.
Reliant Robin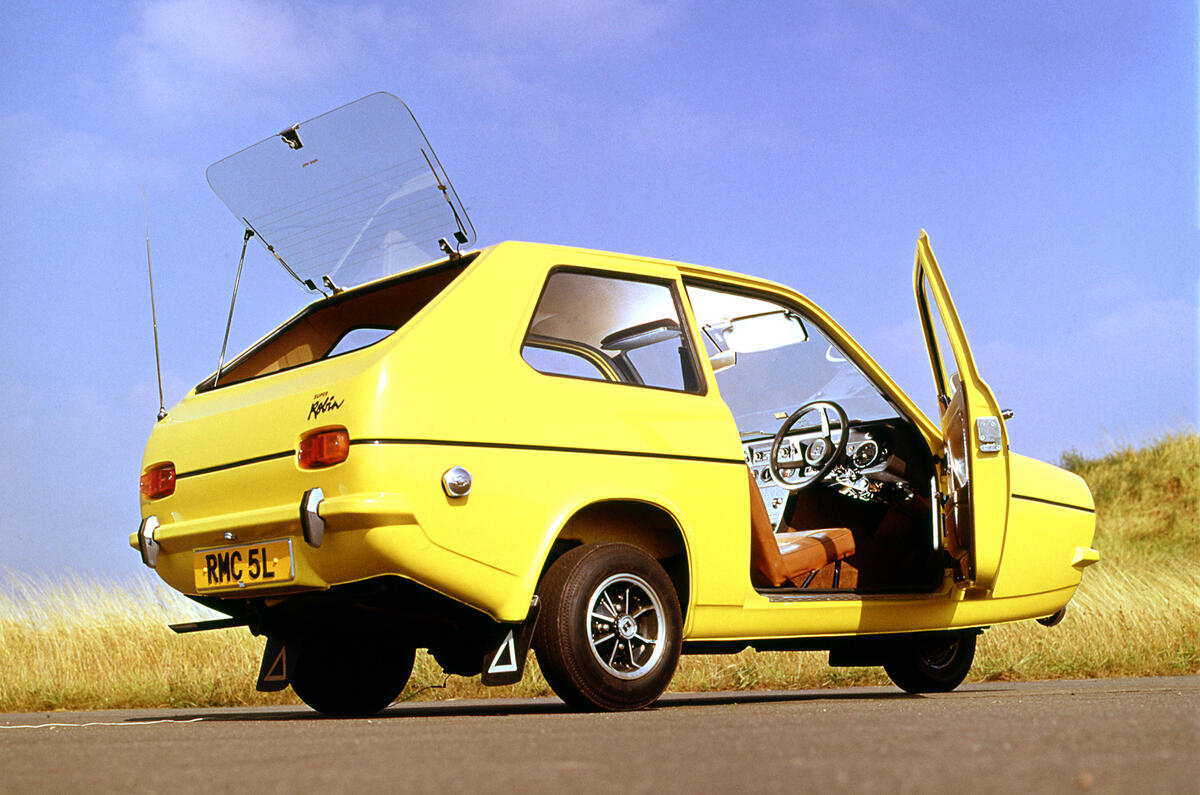 There's a kitsch factor with Reliant's Robin that's led to its enduring popularity, aided by the Only Fools and Horses connection.
Viewed objectively, though, it was unstylish, unreliable and probably wouldn't fare well in a Euro NCAP crash test. It's best kept as a joke about the past; the last new one rolled off the production line in 2002, shortly before motoring journalists began concluding that there was no longer such a thing as a bad car. A modern-day revival would be nonsensical.
Ford Scorpio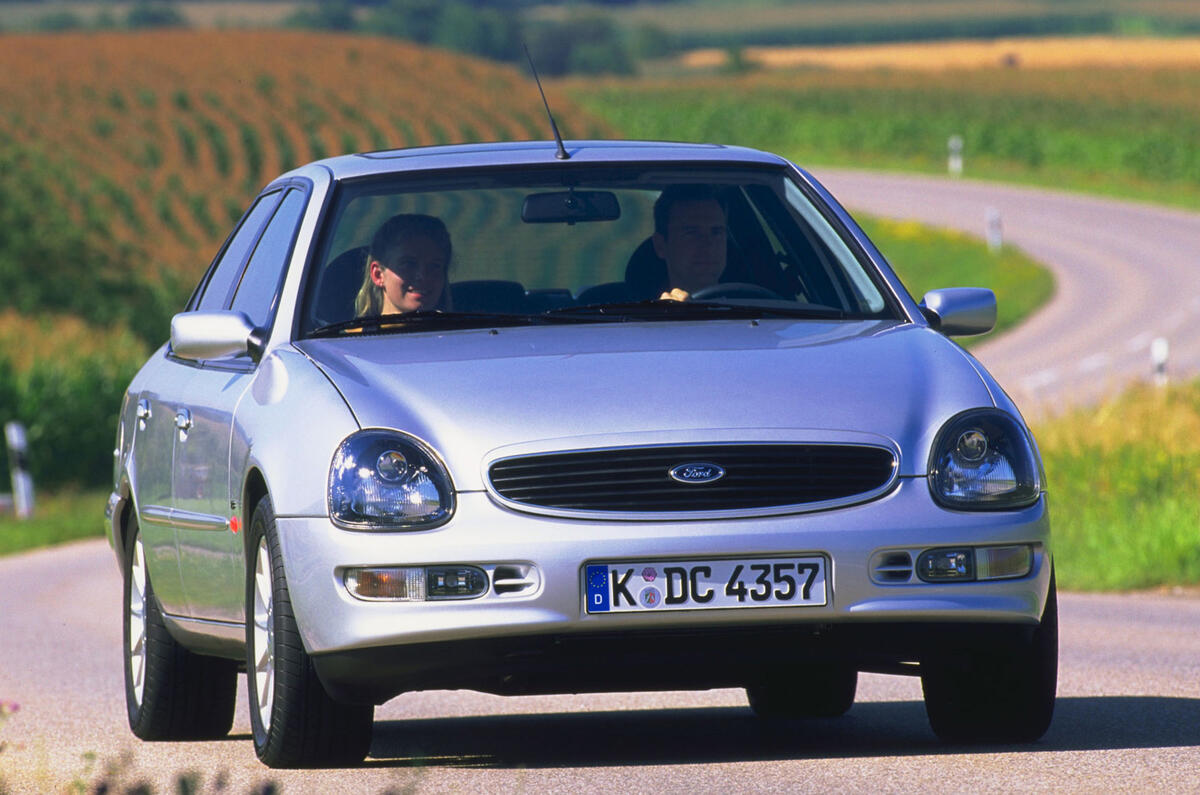 While the Sierra continues to elicit gushing praise from die-hard fans, no one reminisces about the gormless, lumbering Scorpio. The first generation – known as the Granada in the UK - was actually just a stretched Sierra and is so excused from this lambasting.  The second generation, introduced in 1994, does not.
It had bemusing styling with weird American-style lumps in all the wrong places. A more barge-like executive car you will be hard pressed to find, and we hope it stays that way.
Phill Tromans
What cars do you think should stay in the past? Have your say in the comments below.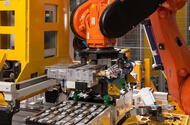 A battery factory shared between Jaguar Land Rover, BMW and Ford is in the pipeline, as the three manufacturers gear up to take on Tesla
JLR is holding talks with Ford and BMW about building a battery factory for future electric vehicles.
Although in its early stages, it's believed that Jaguar is keen to get the project started and build its first all-electric car, according to a report published by The Times.
All three companies have plans for their own electric vehicles, and with Tesla currently dominating the electric vehicle market, each is keen to grab its share of the growing demand.
JLR currently doesn't have an electric vehicle in either its Jaguar or Land Rover ranges, so it doesn't build its own EV batteries. Ford's batteries for the Focus Electric are produced in collaboration with a subsidiary of LG, while BMW sources its batteries from Samsung. A joint battery factory between the brands would benefit all three manufacturers.
The plans fit the EV timescale for all three manufacturers. Jaguar is believed to already be developing its first all-electric car, based on the F-Pace, although it remains tight-lipped on the model ahead of its unveiling.
Ford has also courted speculation that it will produce an electric model after it blocked Tesla's attempt to use the 'Model E' moniker. The Model E name would be a nod to the Model T, as well as signifying the car's electric powertrain.
An all-electric BMW i8 is also in the pipeline but will not come to fruition before the current model's imminent mid-life refresh. BMW and Jaguar's flirtation with the Formula E race series also signposts the brands' electric vehicle ambitions.
When contacted for comment, spokesmen from both Jaguar Land Rover and Ford were unable to give any more information on the plans, which they described as "speculation". A BMW spokesman was unavailable for comment at the time of writing.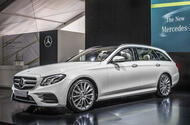 Mercedes-Benz's new E-Class load-lugger starts at £37,935; deliveries to begin in October
The new Mercedes-Benz E-Class Estate is available to order now, priced from £37,935 for the E 220 d SE, and £40,430 for the E 220 d AMG Line.
The four-cylinder diesel E 220 d has 191bhp and 295lb ft of torque, along with a combined fuel economy figure 67.3mpg and 109g/km of CO2 emissions. Mercedes' nine-speed automatic gearbox is standard.
The starting price remains fairly close to the £36,660 of today's best-selling model, the E 220 d Estate, but more expensive than similarly equipped versions of the BMW 5 Series Touring and Audi A6 Avant, which cost £36,365 and £35,875 respectively.
SE trim on the E-Class Estate gets features such as sat-nav, chrome roof rails, DAB radio and 17in alloys. Upgrading to AMG Line brings 19in alloys and black ash wood trim inside with AMG sports detailing.
The entry-level 148bhp E 200 d engine won't be used in the E-Class Estate, and will instead be added to the E-Class saloon range.
The E 350 d and AMG E 43 versions will join the range in October this year, and pricing will be announced then. The E 43 is expected to get 396bhp. A seven-seat version, which will be launched later, has also been confirmed.
An AMG E 63 looks set to top the range with a power output of 563bhp, rising to 603bhp for the E 63 S version, both with Mercedes' 4Matic all-wheel drive system.
The new estate is a typically commodious but slightly less accommodating model than its strong-selling predecessor.
First deliveries are expected towards the end of October, the new Audi A6 Avant and BMW 5 Series-rivalling load hauler following the recently introduced new E-Class saloon into showrooms. 
The new E-Class Estate takes its styling inspiration from the smaller C-Class Estate, sporting a significantly less angular, more flowing look than its predecessor.
The front-end design, from the bonnet to the back edge of the front doors, is shared with the E-Class saloon, but the roof is fitted with aluminium roof rails. Unlike recent E-Class Estate models, the tailgate is angled slightly and there's now greater tapering towards the rear, providing a less boxy shape than before.
As with its saloon sibling, there are two separate grille treatments. Base and Exclusive Line trim models have a classic chromed treatment, while Avantgarde and AMG Line trim models get a more sporting look with a large three-pointed star in the middle of the grille.
Inside, the cabin is virtually identical to that of the latest E-Class saloon, with an optional dual-screen instrument and infotainment system dominating the dashboard.
At 670 litres, luggage capacity is 25 litres down on that of the outgoing E-Class Estate. However, it is still 105 litres more than that offered by the A6 Avant and 110 litres more than the 5 Series Touring.
With the standard 40/20/40 split rear seats folded away, load capacity increases to 1820 litres - 130 litres less than before. An electric lever in the luggage area can be used to automatically fold the rear seat backrests down without the need to climb inside, although even with the backrests folded, the forward part of the luggage compartment floor is not completely flat.
Despite the reduction in overall luggage capacity, Mercedes-Benz claims the new E-Class Estate has lost little in terms of practicality. At 1100mm, the loading width between the rear suspension domes is sufficient to accommodate a standard European pallet, according to the German car maker.
As before, an electric-powered cargo blind comes as standard. It motors upwards when the tailgate is opened to ease access to the luggage compartment without the need to fully retract the cargo blind each time.
Another standard feature is a so-called Easy Pack tailgate with electro-mechanical operation for one-touch opening. There is also an optional remote opening feature offering hands-free access as part of an improved Keyless Go function. It uses a sensor to allow the tailgate to be opened by moving your foot under the centre of the rear bumper.
As with the old E-Class Estate, the new model features rear air suspension as standard. It provides automatic self-levelling, allowing a payload of up to 745kg and a towing capacity of up 2100kg, depending on the model. Mercedes-Benz has reworked the tow ball coupling for its latest load hauler, providing it with standard electric control.
The next AMG E 63 is expected to be revealed later this year, although sales will begin in 2017, with 4Matic all-wheel drive as standard. Although the previous range-topping AMG was a small seller – only 100 estates were sold in the UK last year – it's seen as being a halo model for the company's other estates. Other 4Matic versions will follow.
Historically, the E-Class Estate has accounted for around a quarter of all E-Class sales in the UK.
Greg Kable & Mike Duff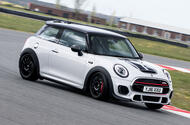 An expensive but entertaining, intriguing and very usable road-going track car whose rarity may eventually underwrite its high price If you have a liking for beautifully finished, high-precision tuning parts, then the pieces laid out on a table deep within the Mini factory at Oxford might just get you mildly excited. On display is a quartet of four blue coil springs, a pair of these Nitron coilovers, all four of them height-adjustable. Also present – and a surprisingly heavy thing to lift – is the flanged, step-domed shape of a Quaife automatic torque-biasing limited-slip differential.Absent from the table, for reasons of weight and bulk, is the carbonfibre-tipped JCW Pro sports exhaust whose straight-through valve is operated by remote Bluetooth controller, a set of drilled and grooved disc brakes and four lightweight Team Dynamics 17in gloss black-coated alloy wheels and their Michelin Pilot Sport Cup 2 tyres. Also missing are a pair of camber-adjustable top mounts. All these components belong to the new Mini John Cooper Works Challenge, an ultra-low-production, highly specialized version of the JCW aimed at enthusiasts who want an everyday hot hatch that can also be used for serious track day work.Partly the brainchild of Mini UK brand boss Nikolaus Griebner, this BMW-era Mini derivative is unusual for having been developed entirely in the UK, in a workshop called Building 71 that also prepares some of the Mini racers several employees campaign in the Challenge series. As you might gather from the tally of components, this is a Mini aimed directly at the (very) keen driver. "I want John Cooper Works to be the first address for enthusiasts of hot hatches," says Griebner, a racer himself and a man who clearly has his sights set on winning away some Renault Sport and hot Ford business.The basic idea was to build a JCW Mini that's closer in character to the Mini Challenge race car developed in 2014, which is, according to Griebner, like a small touring car. "So why not link the two?" he says. "I drove both and thought we could do something." That something involved a conversation with Oxford-based Mini development engineers Jim Loukes and Chris Fryer, resulting in the trio hatching a plan to sharpen a Mini JCW hatch with Challenge racer parts, although with the difference being that this car would be usable every day despite its track ambitions.Which is why the rear seat remains despite the absence of such furniture in the limited-edition Mini JCW GP, the 17in wheels are not the biggest a Mini can wear and the non-run-flat tyres have surprisingly tall sidewalls, these last two selections aimed at delivering an acceptably pliant ride. The spring rates are unchanged for the same reason, with an required extra firmness achieved via the adjustable - and refurbishable - Nitron dampers."We wanted an analogue feel, with more directness and closeness of feedback to the driver," says Griebner. "We also wanted a car that works not only on the track but also on the road. A hot hatch has to be usable as well as dynamic." Discussions with Mini Challenge race suppliers ensued, and by December last year the shopping list of parts had arrived, all bespoke and none available off the shelf, including the Nitron R1 dampers, whose firmness can be altered by twisting a small knob.The front pair couldn't be easier to adjust once you've opened the bonnet, but to alter the rears you must grub about under the Mini's rear end and remove a protective sleeve before doing your twisting. It's easy once your fingers know where to go, though. "At track days, you often find that you soon get to the limit," says Griebner. "With this car, it evolves with you to suit your needs." Saving weight has also been a minor mission, which is why the Challenge only comes in one specification. So there's air conditioning, but it's the lighter, manually adjusted variety, and there's no sat nav (it's a 4-5kg add-on, apparently). The result is that the Challenge weighs 1215kg, but it comes with Bluetooth, pleasingly grippy front seats, a bespoke handbook, tools for adjusting the front shockers and, rather unexpectedly, a spare set of narrower Pirelli P-Zero-shod alloys for winter.Mini Challenge décor includes various JCW Pro accessories, including an aero pack and carbonfibre elements, and the body is decorated with stripes over the white silver metallic paint that is the only colour available.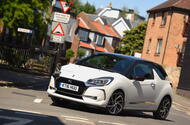 French fashion brand Givenchy has come together with DS for a special edition DS 3. Is it now any closer to the class leaders? Givenchy is a French firm that is world-renowned for exclusive fashion and beauty products. Its fame stretches back to an association with Audrey Hepburn in 1957, when founder Hubert de Givenchy created a perfume especially for her.Givenchy later expanded in to cosmetics in 1989, and it's the cosmetics department that takes centre stage here in the DS 3 Givenchy Le Makeup limited edition, of which just 500 will be made for the UK. This is not only in name, but also with products: the central armrest doubles as a make-up case, containing lipstick, mascara, face powder and nail polish.To make sure you apply it smudge free, the courtesy mirrors in the sun visors have been beefed up with powerful LED lights. Additionally, there's rose-pink dashboard panel, black leather seats and branded floor mats.On the outside, the DS 3 Givenchy has a unique paint finish, called Opaline white, which is matte-look with a sandy texture. There are special badges on the B-pillars, 17in Aphrodite diamond-cut alloy wheels, and the roof and wing mirrors are finished in contrasting purple paint.It's available as either a three-door hatchback or a fashionable Cabrio, which has a black fabric folding roof. Both versions have a 1.2-litre three-cylinder petrol engine fitted to a five-speed manual gearbox, although you can pay extra for a six-speed automatic.Here we are testing the hatchback version with a manual gearbox.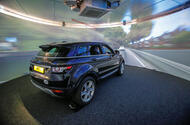 Advanced new technology will test for security weaknesses in connected and autonomous cars
Scientists at the University of Warwick are set to spearhead research into combating car hacking thanks to a new, £2.1 million driving simulator specifically designed to test connected and autonomous vehicles.
The simulator, which uses a Faraday cage to prevent external wireless signals from entering, can be used to find — and try to exploit — security weaknesses in a safe way.
"We're going to do research that is 'attacker in the loop'," said Professor Carsten Maple, director for cyber security research at the university's Warwick Manufacturing Group (WMG). "We'll set up as real-world an environment as we can with signals that will purport to be infrastructure, and then see what happens when a car tries to connect to them. We can set up a software-defined radio system very easily and, for example, pretend to be a mobile phone base station and then see what happens."
Maple was quick to point out that the infamous 'Jeep hack', in which remote control was taken of a Cherokee, was actually down to a security fault with the mobile phone network, but he warned that the complex data systems of modern cars offer many potential opportunities to exploit them. "People have gone in through DAB, through mobile networks; they may even be able to get access through malware on a mobile phone, or an embedded SIM in the vehicle," he said. "We've got to plan for these risks."
Maple thinks 'ransomware', which will encrypt a car's systems and then attempt to charge to recover them, could pose a real threat. "We've already seen Cryptolocker, which will lock a computer hard drive unless you pay — never pay, by the way — but I could envisage a scenario where malware will get into a car, or onto a phone that's connected, and prevent it from starting, in effect locking the ECU."
Testing responses in WMG's simulator
As well as looking at ways to combat hacking, the WMG simulator tests how car and driver react to both regular and unexpected events. "We can put pedestrians, dogs and cyclists into the simulation and then make them behave in different ways and study responses," says principal engineer Gunwant Dhadyalla.
Today, I'm the guinea pig. I'm driving around a virtual Coventry in a trundling queue of traffic and trying to stick to the speed limit. It's fair to say the simulator lacks the adrenalin spike that I'd expect from a top-flight video game. The graphics lack the slickness of a Gran Turismo or Forza franchise, but they are spread across a 360deg screen that surrounds the Range Rover Evoque I'm nominally piloting through this rendered environment.
I'm feeling motion sick as my eyes and inner ears report different things. Then, as a set of lights turns to red, I semi-deliberately rear-end what looks like a Citroën Saxo. The screen freezes. "Okay," says a voice over a hidden loudspeaker, "we need to reset."
My ineptitude is relayed to a control room by an array of cameras. It's designed to work with almost any car; the curved screen is eight metres in diameter "so we can get a Range Rover in", says Dhadyalla.The size of the screen requires some serious computing power; 20 PC cores delivering 40 teraflops of processing power drive eight highdefinition projectors. A faster run shows the system hasn't been designed to deliver a realistic handling model, although hydraulic actuators move the Evoque (an old development mule) to simulate acceleration, braking and cornering.
Autonomous technology could increase traffic, study warns
Volvo opts against fully autonomous cars in urban areas
Government launches major consultation on the future of autonomous cars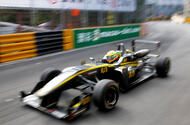 Race chassis maker will make an extreme, limited-production model with 'lessons from racing'. Could use the Mustang's EcoBoost engine
Renowned Italian race car chassis manufacturer Dallara, which works in top-flight motorsport including Formula 1 and IndyCar, is preparing its own road car, due before the end of this year.
The new model is set to be a back-to-basics rival to cars such as the Alfa Romeo 4C and KTM X-Bow — both of which Dallara helped to develop. Company founder Giampaola Dallara said: "It will not be a normal car; it will be a car without a door."
Dallara also said there were "a lot of lessons from KTM and a lot of lessons from our old racing activity".
With a maximum annual production run of 120 units, the new car is set to use a 2.3-litre four-cylinder engine, capable of developing up to 400bhp, and a manual transmission, both of which will be sourced from a supplier. That could well be Ford, which uses its 2.3-litre Ecoboost engine in models such as the new Mustang. When asked how much the as-yet-unnamed model would weigh, Dallara said: "We will go for something like 800kg." The X-Bow weighs 847kg.
He added that it would be priced above the X-Bow, which costs from £57,000, "because performance is higher", and claimed the car was more technologically advanced than the X-Bow.
A Dallara road car project was most recently mentioned publicly in 2014, when reports said it was due in 2017, but it now seems the timeframe has changed. "We believe it will be ready before the end of the year, when I will be 80. It will be my last car," said Dallara.
As well as working on the Alfa Romeo 4C and KTM X-Bow, the Italian firm offers consultancy to automotive brands including Lamborghini, Ferrari and Maserati. It also know to have helped developed the Bugatti Veyron and Huracan GT3.
Additional reporting by Dieter Rencken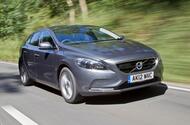 Would knowing nobody had died in a particular car make you consider it more readily?
---
Nobody in the UK has died in an accident involving a Volvo V40. That's quite a statement, isn't it? It was made to me by an expert from safety organisation Thatcham Research, and is the sort of statement that would steer quite a few car-buying decisions, I'd wager.
Understandably Volvo isn't about to shout about it, not least I suspect because of the potential repercussions when someone – inevitably, I guess – does die in one. Still, it did hammer home a point being made at the recent Safest Used Family Car Awards, run by Co-Op Insurance and backed by Thatcham.
As well as naming the V40 with optional safety pack fitted as the winner, the Awards organisers polled the public in relation to their understanding of safety equipment and how important a factor it was when choosing a car. The results were pretty bleak.
It was revealed only 4% place car safety at the top of their buying criteria - with criteria such as colour, brand and performance taking priority (as well as more obvious ones, such as price, mileage and fuel economy).
The survey further revealed that 68% of potential buyers have no idea what the safety rating of their own car is, and 54% did not ask any questions about safety features such as Emergency Braking (AEB), Lane Keep Assist and Blind Spot Detection.
Do we really care so little about safety? Actually, I suspect it's more the case that we take it for granted. Even then Thatcham's Director of Research, Matthew Avery, had some words of wisdom, pointing out that a used five-star car is still far safer than a significantly lower rated one; even on a budget of a few thousand pounds, he argues, you can prioritise safety.
The challenge is in how rulemakers and lobby groups change the status quo. In part, they work with it, by pushing manufacturers to fit the kit as standard so that the buying public don't have to think about it. Trouble is, they do have to pay for it - so some manufacturers are understandably reluctant to ramp up prices to compensate for that extra safety equipment.
The only other way to progress the cause is through education. The Awards named the UK's top 10 safest used family cars, but set a minimum standard of five Euro NCAP stars, a price under £15,000 and CO2 emissions of less than 120g/km.
It's not a catch-all list by any means - different buyers have different priorities – but it seems a reasonable start in the long journey at the heart of used car buying decisions.
The full list was:
1 Volvo V40 (2012)
2 Volkswagen Golf (2012)
3 Nissan Qashqai (2014)
4 Peugeot 308 (2013)
5 Vauxhall Astra (2015)
6 Mazda 3 (2013)
7 Mercedes A-Class (2012)
8 Honda Civic (2012)
9 Mazda CX-5 (2012)
10 Fiat 500L (2014) 
Here are some of our favourite images from Autocar's Facebook, Twitter and Instagram pages this week, as well as a list of the cars you'd like to be resurrected
Long gone are the days when Autocar was just a magazine and website, because the world's oldest motoring publication can now also be found on Facebook, Twitter and Instagram.
To give you a flavour of what you can find on our different social channels, we've compiled a few of our favourite social media pictures of the week, each illustrating what we've been getting up to before it gets published.
For those of you who prefer videos, you can head over to our YouTube channel.
Also, this week we reported that the legendary McLaren F1 would be making a comeback in 2018 as a three-seat hyper-GT. We then picked seven iconic cars that we thought should also make a return, but what did our followers on social media have to say?
First, let's look at our social media highlights.
We saw two Koenigsegg One:1s, a day after one crashed at the Nürburgring - Instagram
Peugeot 205 T16 Evo 2 flames at the Shelsley Walsh Hill Climb - Twitter
VW Golf GTI Mk2 comes out for the sunshine - Instagram
We try out the new Ford Mustang's line lock feature - see the full video on Facebook
Cars you chose to make a comeback
Jaguar XJ220 – Suggested by @DanielZizka on Instagram
The XJ220 never lived up to expectations when it was released in the early 1990s. Customers expected an all-wheel drive V12 supercar, but the final production car had only a turbocharged V6 and rear-wheel drive. This actually prompted many buyers to cancel their orders, meaning only 271 were ever built. Despite having an awkward birth, the XJ220 was still able to reach speeds in excess of 212mph and held the Nürburgring lap record between 1992 and 2000.
Jaguar hasn't really touched the supercar market since other than the C-X75 concept car displayed at the 2010 Paris Motor Show, and despite starring in the recent James Bond film, Spectre, the car is unlikely to ever make production. It would be a great shame if we weren't to see another supercar from the British marque, especially given its successful racing heritage. Our followers want to see a replacement for the XJ220, and so do we.
Lamborghini Miura - @ThomasGeorge100 on Twitter
The Lamborghini Miura is described by many as the original supercar. Its striking looks and powerful V12 made it revolutionary in the 1960s. Even today it is still considered one of the most beautiful cars of all time, and in good condition is worth more than £1.5 million. The car quickly came into the limelight in the 1969 film The Italian Job, and has remained one of the most iconic poster cars ever since.
The Lamborghini V12 has lived on in all of its flagship models since the Miura, all the way up to today's Aventador. The Italian marque did reinvent the Miura in the form of a concept car back in 2006, which took many styling cues from the original, to celebrate its 40th birthday.
Twitter user @ThomasGeorge100 who said: "I'd love Lambo to put the modern Miura concept into production". We can't help but agree with him.
Maserati MC12 - @Horsepower_Hunters on Instagram
The Maserati MC12 road car was built in limited numbers by Maserati to comply with the FIA GT Championship regulations at the time. This meant only 50 of the Ferrari Enzo-based supercar were ever made. According to @Horsepower_Hunters on Instagram, the MC12 is "one of the coolest cars of all time".
This ultra-rare, ultra-valuable car was one of the ultimate poster cars of the noughties, but unlike at Ferrari, that's where the story ends. Although there have been rumours, there is no concrete evidence of an MC12 replacement on the way. Instead, Maserati has focused on GT cars, and more recently SUVs, with its new Levante. The hypercar market is currently dominated by Porsche, Ferrari and McLaren. We think it's time for Maserati to have a say.
Lancia Stratos – @LukeBrew12 on Instagram
When we chose our seven cars that should make a comeback, we included the Lancia Delta HF Integrale. However, there is another car from Lancia that Facebook user Neil Garratt brought to our attention - the Stratos. Designed by Bertone, who also designed the aforementioned Miura, the rear-wheel drive mid-engined rally car won the World Rally Championship in 1974, 1975 and 1976. Ever since then, it has been an icon.
In 2010 a rich investor wanted to produce 25 modern versions of the Stratos, which would be based on the Ferrari F430 and designed and developed by Pininfarina. However, Ferrari forbade the project, and the new Stratos was never allowed to go into production. Hopefully, one day either Lancia or another company will bring this wonderful car back to life.
Ferrari 250 GT Berlinetta SWB – Tom Hooper on Facebook
Tom Hooper on Facebook Described the Ferrari 250 SWB as "simply a wonderful machine", and it's hard to disagree with him. Only 176 examples of this variant of the 250 were ever built, and today one would cost you more than £7million. The car had a shorter wheel base than previous versions of the 250, which helped the car handle well on track - the SWB did compete at Le Mans, most notably in the hands of Sir Stirling Moss.
Of course, there are modern Ferrari GT models, which occasionally are given heritage liveries as an homage to Ferraris of the past, including the SWB. However, the 250 is the only Ferrari to ever hold the SWB name. It's unlikely that we will ever see a direct recreation of the 250 SWB, but that doesn't mean we can't dream. It's not often that a car quite as beautiful as this comes along.
Ford Escort RS2000 -  Neil Garratt on Facebook
Based on the 1968 Ford Escort, the RS2000 was a rally version of the family hatchback with a 2.0-litre engine from the Ford Pinto. The already distinctive RS2000 was brought back to public attention when it featured in the recent film Furious 7.
The Ford Escort is no longer in production, but RS models do live on, most notably with the Focus RS. Will Ford ever bring back the RS2000 name, with iconic rally lights and a blue and white livery? Well, we'd certainly like to see that.
Thomas Howarth