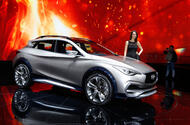 The QX30 is the sister car to the Infiniti Q30 hatchback
QX30 will join the Q30 hatchback in a growing compact SUV line-up from Infiniti

Infiniti's QX30 compact crossover has been revealed in thinly veiled concept car form at the Geneva motor show.

The sister car to the upcoming Q30 hatchback, the QX30 will look to take on rivals like Audi's Q3 and the BMW X1 when it goes on sale in 2016.

Infiniti's entry into the booming compact crossover segment is "less to do with size or power but more to do with distinctive design and outstanding execution", says the company.

The concept is powered by a turbocharged 2.0-litre petrol engine, with drive sent to the rear wheels through a seven-speed automatic transmission. A Haldex-based all-wheel drive system is also available. The QX30's engine is understood to be one of a new generation of powertrains that will feature in Infiniti models in the next two years.

The five-door, four-seat concept sits on 21in alloy wheels with large tyres, and features rugged styling features including a metal skid plate at the rear, an aluminium-trimmed front bumper, carbonfibre cladding around the lower edges and roof bar supports.

The premium-looking cabin includes brown leather trim with blue accents, with mood lighting and a large central infotainment screen.

Measuring 4430mm long by 1815mm wide, with a height of 1520mm, the QX30 concept is shorter, wider and lower than the X1, but narrower than the Q3. It's also 30mm taller than the Q30 and offers 192mm of ground clearance. Both the QX30 and Q30 share a tweaked version of the Mercedes-Benz A/B-Class platform.

Infiniti design director Alfonso Albaisa said the QX30 had been styled to "cut through the urban clutter and rigidity, reflecting its go-anywhere and spur-of-the-moment nature". The company has also identified its customers as "searching for a product to suit their urban week and getaway weekend".

Infiniti's European boss, Francois Goupil de Bouille, has made no secret of the firm's desire to break into this lucrative marketplace. "Fifty per cent of premium car sales in the EU are in the C-segment… which means targeting the Audi A3 and BMW 1 Series and so on," he said "The [European premium] market is not an open door, so we have to offer something different."

Both the QX30 and Q30 will be exported to North America, with Infiniti planning to sell a combined 60,000 units of the two models in their first full year on sale. Around 30,000 of those sales will come from Europe.

The production QX30 will be one of a number of new models to come from Nissan's luxury brand in the coming years.

As well as the Q30, which will enter production this year at Nissan's Sunderland plant, Infiniti has also confirmed a sports coupé based on the Q60 concept will arrive in 2016. A range-topping model based on 2014's Q80 Inspiration will sit at the very top of the line-up, with a new model dubbed Q20 acting as the entry-level option.

Read more Geneva motor show news

Get the latest car news, reviews and galleries from Autocar direct to your inbox every week. Enter your email address below: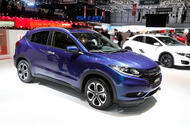 Honda's HR-V has been reborn as this stylish crossover
New HR-V compact SUV seen in production-ready form ahead of UK sales beginning this summer

The Honda HR-V will go on sale in the UK this summer, and is on display at the Geneva motor show.

Revealed in prototype form at the Paris motor show last year, the HR-V is based on a similar platform to the Civic hatchback and the Jazz supermini. Honda sees an opportunity with the HR-V to provide a small car with SUV styling to take advantage of the current trends for compact crossover cars.

As well as rivalling the likes of the Nissan Juke and Vauxhall Mokka, Honda will be going after the same style-conscious customers who buy the Renault Captur.

Due to be available in the UK in two-wheel drive form only, the HR-V will be powered by two engines at launch - an all-new 128bhp 1.5-litre petrol engine and a 118bhp 1.6-litre diesel, versions of which are shared with the Civic hatch and CR-V SUV. The petrol engine will be available with a CVT automatic gearbox but both engines will come with a six-speed manual transmission as standard.

The Japanese manufacturer also claims the HR-V will offer better refinement than its rivals, with high levels of acoustic insulation and sound-deadening.

Honda claims the interior will be of the same high quality as the other models in its line-up. Three trim levels will be offered - Comfort, Sport and Executive. Sport and Executive models will get its Android-based Connect app-based car infotainment system which supports real-time traffic updates, music streaming and web browsing, all accessed through the built-in seven-inch screen. Comfort models will get a five-inch touchscreen.

All versions get a high standard level of safety equipment, including autonomous emergency braking. Sport and Executive models get a raft of other kit including forward collision detection, lane-departure warning and traffic-sign recognition systems as standard, which are all under the banner of Advanced Driver Assist System.

Like the Jazz, Honda says the HR-V will have the 'magic seat' system that allows the second row of seats to be folded totally flat. Interior space is also increased by the positioning of the fuel tank, which is located under the centre of the car. As a result of these two features, Honda reckons the HR-V will have class-leading cabin space. The claimed 453 litres of boot space is also better than the majority of rivals.

Masahide Kobayashi, chief stylist for the HR-V, told Autocar at the Paris motor show that the new model was designed to meet the "strong customer demand" for a crossover positioned below the CR-V. 

He said: "The difficulty in designing this type of car is that because of the size, the design can end up looking weak or less premium compared with other models. During the scale modelling process, we also had difficulty creating a design with presence, but we are pleased with what we achieved.

"In many cases, Honda has good products, but the design has not been strong enough to be clearly recognised. We believe that we can create new and more exciting designs in the future. This model [the HR-V] definitely has a strong character and I am excited about seeing the reaction of [European] customers."

Read more Geneva motor show news

Get the latest car news, reviews and galleries from Autocar direct to your inbox every week. Enter your email address below: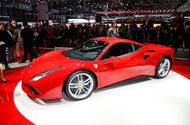 The Ferrari 488 GTB gets 660bhp from its V8 engine
The Ferrari 488 GTB is the company's replacement for the 458 Italia and comes with a turbocharged V8

This is the Ferrari 488 GTB, the hotly anticipated evolution of the 458 Italia that ushers turbocharging into a modern-day mid-engined V8 Ferrari supercar for the first time.

The new car follows the California T in adopting turbocharging on a mainstream Ferrari, but the firm says the engine of the 488 GTB is completely new when compared with its V8 stablemate, not just in components but also in feel and character. It will go into production in September after production of the 458 Italia range ends in the summer.

The 488 GTB's engine is a twin-turbocharged 3.9-litre unit (3902cc); the California T's is a 3855cc unit. The new engine produces 660bhp at 8000rpm and 560lb ft at 3000rpm. Both outputs are significant increases over the normally aspirated 4.5-litre V8 used in the 458 Italia and 458 Speciale. This produces 562bhp at 9000rpm in the former and 597bhp at 9000rpm in the latter; the torque figure of 398lb ft at 6000rpm in the former is the same in both cars.

The outputs of the 488 GTB also eclipse that of its likely biggest rival, the McLaren 650S. The Woking car produces 641bhp at 7250rpm and 500lb ft at 6000rpm, although an imminent new McLaren supercar called the 675LT has a confirmed power output of 666bhp. That model made its debut alongside the 488 GTB at the Geneva motor show.

The torque figure of the 488 GTB is such that it also exceeds the 509lb ft at 6000rpm of the normally aspirated V12 used in the range-topping Ferrari F12 Berlinetta.

The mighty new engine in the 488 GTB drives the rear wheels through a revised seven-speed dual-clutch automatic gearbox derived from the 458. It features a new 'Variable Torque Management' system, which Ferrari says "unleashes the engine's massive torque smoothly and powerfully right across the rev range". The gear ratios are also tuned to "deliver incredibly progressive acceleration when the driver floors the throttle".

The 488 GTB can crack 0-62mph in just 3.0sec, 0-124mph in 8.4sec and reach a top speed of 205mph. Its 0-62mph and 0-124mph time matches the McLaren 650S's, but the Woking car's top speed is slightly higher, at 207mph.

The engine also accounts for the '488' element of the car's name, because each of the engine's eight cylinders is 488cc in capacity when rounded up. The GTB suffix, standing for Gran Turismo Berlinetta, is a hallmark of previous mid-engined V8 Ferraris such as the 308 GTB.

Ferrari says its engineers have "dedicated great attention to perfecting the 488 GTB's sound, creating a new soundtrack that is full, clear and totally distinctive".

Not only is the new turbo engine more potent than the 4.5-litre V8 from the 458 Italia, but it is also more economical. Combined fuel economy is rated at 24.8mpg, compared with 21.2mpg in the 458 Italia, and CO2 emissions are 260g/km, a 47g/km improvement. Ferrari's HELE stop-start system features on the 488 GTB.

Developments on the dynamic side include a second generation of the Side Slip Angle Control system called SSC2, which allows the driver to oversteer without intruding unless it detects a loss of control. The SSC2 now controls the active dampers in addition to the F1-Trac traction control system and E-Diff electronic differential. Ferrari says the result is "more precise and less invasive, providing greater longitudinal acceleration out of corners" and flatter, more stable behaviour during "complex manoeuvres".

Learnings from the Ferrari XX programme have also been incorporated into the 488 GTB, something that Ferrari says allows all drivers to make the most of its electronic and vehicle control systems, not just professionals. It also claims the 488 GTB is "the most responsive production model there is", and has responses comparable to a track car.

The 488 GTB has lapped Ferrari's Fiorano test track in 1min 23sec, which is two seconds faster than the 458 Italia and half a second quicker than the 458 Speciale.

The dimensions of the 488 GTB closely match the 458 Italia from which it has evolved, measuring 4568mm in length, 1952mm in width and 1213mm in height. Its dry weight is 1370kg when equipped with lightweight options - 40kg more than the McLaren 650S.

The new look, styled at the Ferrari Styling Centre, features several new aerodynamic features that improve downforce and also reduce drag. Most notable is the addition of active aerodynamics at the rear through a 'blown' rear spoiler, where air is channelled from the base of the glass engine cover under the spoiler. This contributes to the 50% increase in downforce over the 458 Italia.

Also new is a double front spoiler, an aerodynamic underbody, a large air intake at the front that references the 308 GTB, a diffuser with active flaps, new positioning for the exhaust flaps and new-look lights.

The interior has been redesigned to be made more usable, including new switchgear, air vents and instrument panel. The multi-function steering wheel remains, while the infotainment system gets a new interface and graphics.

Pricing has not yet been revealed, but expect an increase over the £178,851 of the 458 Italia. 

Read the Ferrari California T review

Get the latest car news, reviews and galleries from Autocar direct to your inbox every week. Enter your email address below: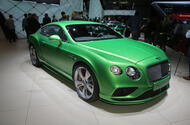 Changes to Bentley's flagship models have been made in response to customer requests
More power and torque from W12 engine, plus interior and exterior styling changes

Bentley Continental GT and Bentley Flying Spur facelifts have been revealed at the Geneva motor show.

The changes, which are said to have been made in response to customer requests, centre on powertrain, technology and interior comfort developments.

Bentley Continental GT changes

Most significantly, the twin-turbo 6.0-litre W12 has more torque and power, delivering 582bhp (up by 15bhp) and 531lb ft (up by 15lb ft). At the same time, fuel economy is improved by 5% through the introduction of a variable displacement system. Emissions are rated at 329g/km (from 338g/km) and combined fuel economy at 20.0mpg (from 19.5mpg).

Exterior changes to the Continental GT are said by its maker to "sharpen its on-road presence". Highlights at the front include a new bumper design, smaller radiator shell and bright chrome badges denoting the engine type. At the rear, the bootlid is more sculpted and the rear bumper has been reshaped and widened. New 20in and 21in wheel designs are also available, as well as three new paint colours.

In addition, V8 S and GT Speed models get a new rear diffuser design, to differentiate them from less performance-focused Continentals.

Inside, Bentley says all the Continental GT's driver controls are new, and buyers can opt to have what is described as a "more ergonomic and sports-orientated steering wheel" and larger gearshift paddles fitted. The interior also features more chrome detailing, plus new dials and graphics and a revised surround for the centre console.

Further options include onboard wi-fi and new cushion, backrest and leather detailing.

Bentley Flying Spur changes

The Bentley Continental Flying Spur's W12 delivers 612bhp and 590lb ft or torque. The addition of a variable displacement system also lowers CO2 emissions to 333g/km (from 343g/km).

The Flying Spur also gets new 20in and 21in wheel designs, new interior finish options, an updated cabin with more modern graphics and an updated steering wheel design and a wi-fi hotspot system as standard.

Deliveries of the facelifted Bentley Continental GT and Bentley Flying Spur will begin this summer. When contacted by Autocar, Bentley was unable to reveal whether prices would be affected as a result of the changes.

Read more Geneva motor show news

Get the latest car news, reviews and galleries from Autocar direct to your inbox every week. Enter your email address below: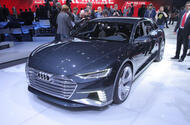 The Prologue Avant concept uses a 449bhp diesel-electric powertrain
New diesel-electric concept previews next generation of Audi estates inside and out

The Audi Prologue Avant concept has been revealed at the Geneva motor show.

The company's successor to the well-received Prologue coupé, which was first seen at last year's Los Angeles motor show, has been created to show how its latest design language will be applied to future estate models, most notably the next A6 Avant.  

The two Prologue concepts share a wide, hexagonal grille, angular matrix laser headlights, prominent air ducts decorated with LED graphics, a contoured bonnet and shapely front wings. 

However, their similarities end at the trailing edge of the front doors with the Avant receiving an additional set of rear doors, an extended glasshouse, muscular rear wheel arches, a longer roof, more upright pillars, a steeply angled tailgate and tailpipes integrated into the bumper. 

At 5110mm in length, 1970mm in width and 1400mm in height, the Prologue Avant is marginally longer, wider and higher than the Prologue coupé. Like its two-door sibling, the new five-door has a 2990mm wheelbase and rolls on 22in wheels shod with 285/30 profile rubber.

The contemporary dashboard and touchscreen controls preview cabin architecture planned for Audi's future model line-up. 

Power for the Prologue Avant comes from a lightly retuned version of the plug-in diesel-electric hybrid system earmarked for the second-generation Q7, due later this year. 

The concept uses Audi's familiar twin-turbocharged 3.0-litre V6 diesel engine and an electric motor to produce a combined 449bhp, channelled to all four wheels. Simulations suggest 0-62mph in 5.1sec, 176.5mpg economy and CO2 emissions of 43g/km.

The Prologue Avant also features what Audi calls "high-end series production chassis technology". This includes air suspension with adaptive damping and four-wheel steering.

Audi Prologue concept car driven

Read more Geneva motor show news

Get the latest car news, reviews and galleries from Autocar direct to your inbox every week. Enter your email address below: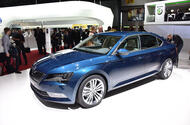 New Skoda Superb will rival everything from the Ford Mondeo to the BMW 3 Series when it goes on sale this autumn
The new Skoda Superb has been revealed at the Geneva motor show, and is being pitched as a rival to everything from the Ford Mondeo to the BMW 3 Series. It will start from £18,640 when it goes on sale later this year.
The Czech manufacturer has shifted just over 750,000 examples of its flagship since it was first introduced in 2001, and around 6000 were sold in the UK last year. Accordingly, the latest generation does little to mess with the Superb formula; there's only a modest gain in length over the car it replaces (28mm) and it's actually slightly shorter than the latest Mondeo hatchback.
Read Autocar's drive of a new Skoda Superb prototype
However, the Superb moves to the VW Group's MQB platform architecture and sits on a much-extended wheelbase (it's 80mm longer than the old car's, and 94mm up on the latest Passat's) to build on the car's key strength: cabin and boot space.
The Superb's styling is typical current Skoda fare, with crisp, straight-edged creases along the flanks, a prominent front grille with vertical slats and slim headlights whose design is influenced by Czech cut crystal.
The cabin gets improved materials throughout, and while the rear legroom feels similar to the previous car's admittedly generous provision, you do notice improved rear headroom and greater shoulder-room for front and rear passengers.
Unlike the previous Superb, which offered a dual-mode boot opening, the new model gets a conventional hatchback. The boot itself is enormous; with the rear seats in place the capacity is 625 litres, 39 litres up on a Passat and 84 litres more than a Mondeo. The gap grows further when you lower the 60/40 split rear seats.
The engine line-up will be focused on diesels, starting with a 118bhp 1.6-litre unit that should emit around 103g/km of CO2 in manual form, or 106g/km when equipped with a seven-speed dual-clutch automatic gearbox. This motor will also be offered in more efficient, manual-only Greenline trim that will follow a few months after the main launch; the CO2 emissions of that edition are expected to drop to around 96g/km.
The core diesel motor will be a 2.0-litre unit in two states of tune. In 148bhp form it will emit 106g/km of CO2 (116g/km as a DSG auto), and the more powerful 187bhp edition emits 107g/km as a manual, 119g/km as an auto or 131g/km as an auto with four-wheel drive.
Petrol engines will continue to be offered in the UK, although they'll account for only a tiny percentage of sales. The two motors will actually book-end the range; the overall entry-level Superb will be a 1.4 turbo petrol with 148bhp and CO2 emissions of 115g/km, while the range-topper will be a 276bhp 2.0-litre turbo petrol, equipped with a seven-speed DSG automatic gearbox and four-wheel drive. It'll emit 164g/km of CO2.
Four trim levels will be offered in the UK. All editions will get at least a 6.5in colour screen, plus dual-zone climate control, City Emergency Braking and one of the previous Superb's trademark touches: a pair of pocket umbrellas concealed in the front doors.
Moving up from entry-level S to SE adds parking sensors and Mirrorlink functionality to the infotainment system, while SE-L brings navigation on the 6.5in screen. Skoda has yet to confirm a spec list for the range-topping Lauren & Klement edition. The options list will include a large sunroof, a neat tablet PC bracket for the rear armrest, three-zone climate control, Dynamic Chassis Control and 4G-based in-car wi-fi.
Order books for the Superb will open in the summer, with first deliveries expected in September. An estate model should be unveiled in late spring, and its rollout to customers should be about a month after the hatchback's. Skoda has yet to confirm prices for the full range, but has said that the entry-level version will start at £18,640 - roughly in line with the outgoing model.
Get the latest car news, reviews and galleries from Autocar direct to your inbox every week. Enter your email address below: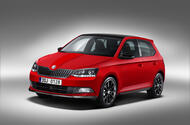 2015 Skoda Fabia Monte Carlo gets styling enhancements inside and out
The Skoda Fabia Monte Carlo is set to be the sportiest model in the Fabia's range, and is revealed ahead of its Geneva debut

The Skoda Fabia Monte Carlo is the new sporty model at the top of the Fabia's range, and has been revealed at the 2015 Geneva motor show.

The Monte Carlo offers a selection of visual upgrades and optional sports suspension, but does not come with any enhancements to the engine line-up. It is set to be the sportiest model in the Fabia range, given the company has confirmed that it is not offering a vRS model of the new Fabia.

The Fabia Monte Carlo is based on SE trim and adds equipment such as 16in or 17in black alloy wheels, black exterior design elements and tinted windows and a tinted panoramic sliding glass roof.

Inside, it gets a three-spoke sports steering wheel, sports seats and black interior details.

Pricing is set to be revealed closer to its on-sale date, but because of the level of extra kit that it comes with it is expected to be closer in price to the SE-L than the SE model, which means it is likely to start at about £13,600.

The Fabia Monte Carlo will be available to order in the UK from around June, with the first deliveries scheduled to start around August.

 

Get the latest car news, reviews and galleries from Autocar direct to your inbox every week. Enter your email address below: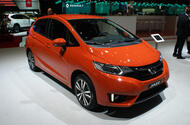 The Jazz goes on sale in the UK in July
The new Honda Jazz is at the Geneva motor show before going on sale in the UK in July 2015

Honda's new Jazz is on display at the Geneva motor show, ahead of order books opening in July in the UK. The new Jazz is already on sale in the US and other markets, badged as the Fit.

The new Jazz is 95mm longer than the outgoing car and has a 30mm longer wheelbase, giving it a roomier cabin, and the boot is bigger as well. The 'Magic Seats' seen in other Honda models are fitted and can be folded forwards to increase storage space to 884 litres. Boot capacity is 354 litres with the rear seats in place.

There's a new in-car infotainment system, Honda Connect, that offers real-time news, traffic and weather updates and internet browsing, as well as a 7.0in touchscreen in the centre of the dashboard. This won't come as standard, though – a 5.0in LCD display comes with lower trim levels.

New safety features come with the Advanced Driver Assist System package - including Lane Departure Warning and a Traffic Sign Recognition system - which is available as standard on all but the entry-level trims. This new safety technology will be used across Honda's new product line-up in 2015.

Powering the new Jazz will be a 1.3-litre i-VTEC petrol engine, which can be coupled to either a six-speed manual transmission or a CVT. A hybrid version, using a 1.5-litre engine in conjunction with an electric motor to develop a combined 133bhp, will go on sale later in 2015.

Built on Honda's global compact platform, the third-generation Jazz retains the same central fuel tank layout as the outgoing model. Honda says that layout allows it to offer "genuine customer benefits in terms of versatility, interior practicality and storage solutions."

The car's suspension has also been revised, delivering what Honda calls "a more refined and comfortable ride for both the driver and passengers".

Honda's Leon Brannan said: "The Jazz is a hugely important car for Honda in the UK, and has been a runaway success since its original launch. It has an extremely loyal following".

Read more Geneva motor show news

Get the latest car news, reviews and galleries from Autocar direct to your inbox every week. Enter your email address below: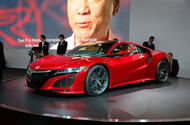 All four wheels are driven by a petrol-electric powertrain
Honda NSX supercar reborn as a 550bhp hybrid with a twin-turbo V6 and three electric motors; on sale in late 2015

The European version of the Honda NSX has been revealed for the first time at the Geneva motor show.

It was previously revealed at the Detroit motor show in January, some 25 years after the launch of its iconic predecessor. The new, second-generation car has been developed in the US and will be produced in the new Performance Manufacturing Centre in Marysville, Ohio.

Although the new NSX is built around a lightweight structure and has a mid-mounted V6 engine, that is where the resemblance to the original, all-aluminium NSX ends. The new model has a petrol-electric hybrid powertrain driving all four wheels and a new multi-material structure with an ultra-stiff carbonfibre floor.

The heart of the NSX's powertrain is a 75-degree, twin-turbocharged V6, which drives an all-new nine-speed dual-clutch automatic gearbox. On top of this, the NSX's 'sport hybrid' system incorporates three electric motors. 

Honda hasn't officially revealed the powertrain's power and torque outputs yet, but it is expected to produce a system total of about 550bhp.

The V6 has a dry-sump lubrication system and 'compact' valvetrain designed to allow the motor to be mounted as low as possible in the body, helping to lower the car's centre of gravity. Honda says the nine-speed DCT is capable of "synapse-quick" shifts and executes rev-matching downshifts.

One of the three electric motors is housed between the engine and gearbox and is said to support "acceleration, braking and transmission shifting performance". 

The other two motors are mounted on the NSX's front axle. Each motor drives an individual wheel, not only delivering "instantaneous torque", according to Honda, but also providing dynamic torque vectoring. 

Each motor drives a front wheel and can apply differing levels of torque, "enhancing acceleration and braking performance". This set-up can also deliver "zero-delay launch and braking performance", the company says. Agile Handling Assist (AHA) uses "subtle application of brake torque to further enhance response and dynamic stability".

The NSX has four switchable chassis modes. Quiet mode allows the car to be driven on battery power only for short distances. The other modes - in an ascending order of dynamism - are Sport, Sport+ and Track. Honda claims the latter "reveals the full spectrum of the NSX's capabilities".

During the NSX's development, chief engineer Ted Klaus told Autocar that the complex electronics would be tuned to only intervene if they improve the driving experience. In particular, he highlighted the possibility of using the electric motors to deliver instant throttle response, or to allow silent all-electric drive. "The NSX must stay true to the role it created, of being an everyday exotic," said Klaus. "That means we must only use the new tech to support the driver to live with the car every day, and to give the driver a car with a depth of abilities that they can peel away with familiarity, as they get to know the car.

"The technology gives us a chance to create a car that is focused on being agile, precise and linear in its responses like never before. We are looking to do more than chase numbers on paper - as with the original NSX we wont have the most powerful car in the category, for instance, but we believe the human element is more important than that. Whatever we do, the driver must be at the centre of the experience, not the car."

The structure of the new NSX is described as a spaceframe design that is constructed from ultra-high-strength steel and aluminium. The floor of the structure is made of carbonfibre and the cabin features "ultra-thin" A-pillars.

The NSX also features a "world-first [aluminium] casting process that combines the benefits of both cast and forged components". The body panels are made from a combination of aluminum and sheet moulding composite.

At 4470mm long, the NSX is about 40mm longer the original, as well as 130mm wider and 45mm higher. The front track is a significant 145mm wider and the rear track 75mm wider. The car's shape was aerodynamically refined in Honda's Ohio wind tunnel.

Under the skin, the NSX's T-shaped battery pack is mounted down the car's centre tunnel and behind the seats. Suspension is by aluminium  double wishbones all round and the car rolls on 8.5x19in front and 11x20in rear wheels. 

The braking system features carbon-ceramic discs with six-pot calipers on the front and four-pot calipers at the rear.

The Nissan GT-R, Porsche 911, Audi R8, Ferrari 458 and McLaren 12C are among the competitors that were used benchmarks by the development team, according to Klaus. "We're looking for the excitement of the 458 at the price of the 911, and we think the hybrid technology can help us achieve that," he said.

"The NSX has never been about a set of figures on a piece of paper," he added. "As with the original, the eventual power figure won't grab headlines, for instance, but the qualities that you can't write down, such as driver involvement and pleasure, are the ones that will matter. As engineers, we like numbers, but I'm acutely aware that if we build this car against a set of criteria that has been written down, we will lose our sense of focus."

The order books for the new NSX will open in the summer and the first examples should be delivered towards the end of this year. The likely price has yet to be revealed, although the UK allocation of cars has already been reserved by eager customers.

Officials have confirmed to Autocar that a right-hand drive version of the NSX will be made, with the aim to have that model on sale before the end of 2015. Just 1419 examples of the original NSX were sold in Europe between 1990-2007, from 18,700 sales globally.

Sources have already suggested that a Honda NSX convertible will likely be made.

Honda's president, Takanobu Ito, has also hinted a racing NSX will be made. Speaking at the launch of the original concept car at the Detroit motor show in 2012, he said: "It is a car that is up to the performance of racing and, while this car is for customers, you might see it racing as well. Since 2005 we have strived to make a successor but global change has had a colossal effect on the industry in that time. Even a supercar must respond to environmental responsibility. This car is about high performance through efficiency."

The Honda NSX will be badged as the Acura NSX in America. Acura is Honda's upmarket brand, much as Lexus is for Nissan.

Read more Geneva motor show news

Get the latest car news, reviews and galleries from Autocar direct to your inbox every week. Enter your email address below: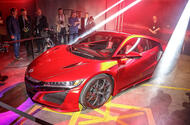 Practicality first remains the way forward, despite the performance-focused launches
Honda design will continue to emphasise practicality over head-turning looks, according to the company's chief operating officer Testsuo Iwamura.
Honda's return to the sports car and hot hatch arena with the new NSX and Civic Type-R had raised suggestions the brand would adopt more sporty styling across its range, but Iwamura scotched the reports.
"Our styling principals have been about achieving maximum space for the driver and passengers, while trying to create powertrains that can sit in the minimum space," said Iwamura. "Above all, our focus is on good visibility for anyone in the car.
"Accordingly, our styling is a bit different from that of some of our rivals. Some manufacturers try to go to extremes and create sharp, dynamic styling, but our principles - which are backed by our customers - are focused on visibility and the trends, according to current styles.
"That is the way Honda thinking is. We are not shifting direction up, down or sideways. Our design is accepted by our customers and we will stick to those principles."
Read more Geneva motor show news
Get the latest car news, reviews and galleries from Autocar direct to your inbox every week. Enter your email address below: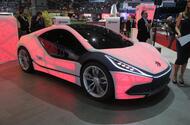 The Light Cocoon showcases new vehicle construction techniques
German OEM supplier showcases new lightweight construction method

Specialist engineering firm EDAG has previewed its latest vision of futuristic car construction at the Geneva motor show, with a concept dubbed 'Light Cocoon'.

The EDAG Light Cocoon is another 3D-printed creation from the company, using similar 'additive manufacturing' construction techniques applied to the firm's preceding concept – the Genesis – at last year's Geneva motor show.

Designers have used a leaf as their inspiration for the 'ultimate, lightweight outer skin'. A weatherproof textile fabric made by outdoor clothing specialists Jack Wolfskin, and called 'Texapore Softshell', is stretched over the 3D-printed skeletal frame.

The material reportedly weighs 19g per square metre and is four times lighter than standard copier paper. The skeleton and skin-like fabric is back-lit, illuminating the two-seater concept, which also features glass doors.

EDAG's head designer Johannes Barckmann states the lightweight concept is primarily designed to provide the necessary strength with the minimal amount of material required.

"We are pursuing the vision of sustainability – as demonstrated by nature: lightweight, efficient and without any waste," he said "The EDAG Light Cocoon presents a stable, branch-like, load-bearing structure from the 3D printer, which uses material only where it is absolutely necessary."

Read more Geneva motor show news

Get the latest car news, reviews and galleries from Autocar direct to your inbox every week. Enter your email address below:



Rugged version of the Passat has made its debut at Geneva motor show before UK sales begin in September
The Volkswagen Passat Alltrack, a rugged version of the all-new Passat estate has been revealed at the Geneva motor show.  
A lot of the key differences between the standard Passat Estate and the Alltrack are apparent from the outside, but Volkswagen is keen to emphasise that the new model is not merely a styling exercise.
Plastic wheelarch and sill trims are immediately obvious differences from the standard car. Both front and rear bumpers are unique to the Alltrack, designed to improve approach and departure angles when used on rough ground. For the same reason, there is a beefed up undershield to protect mechanical and structural components from damage. Ground clearance is improved by a 27.5mm hike in ride height.
All Passats have well appointed cabins and the Alltrack is no different. Metal trim and a unique Alcantara and fabric interior treatment are standard, although leather is available as an upgrade.
There are mechanical differences too. All Alltrack models are four-wheel drive as standard, using Volkswagen's intelligent, on-demand 4Motion system. This sees the car functionally front-wheel drive until grip is lost, when a Haldex coupling shares drive with the rear wheels to maintain traction. The electronic differential lock also pushes drive to whichever wheel has the most traction in low grip conditions.
In addition, on top of the standard 'Eco', 'Normal' and 'Sport' drive modes in a normal Passat, the Alltrack gets an 'Off Road' mode. This adjusts throttle response, braking input and the hill start and descent systems to ensure any adventures away from the road are kept under control.
The Alltrack range has five engine options which feature in the standard Passat line-up. There are a pair of turbocharged petrol models available in 148bhp and 217bhp forms, the latter only being available with a six-speed DSG automatic gearbox.
In addition, there are three diesel options, rated at 148, 187 and 237bhp, with the two higher output models being six-speed DSG automatics only. The lower output petrol and diesel models both have six-speed manual boxes.
The 217bhp petrol and 237bhp diesel models also feature Volkswagen's XDS+ system which applies the brakes to the inside wheels during fast cornering to maintain control of the car.
For those who need to tow, the provision of the standard Trailer Assist system helps take the pain out of reversing by automatically guiding steering inputs and showing the projected path of the trailer during manoeuvring. The driver just needs to operate the brake and accelerator.
As with all recent Volkswagen models, the infotainment is impressive and has support for Apple's CarPlay as well as Google's Android Auto and Mirror Link systems. The standard implementation gets a 5in display, but 6.5in and 8in upgrade options are available.
The Passat Alltrack will go on sale in Europe in September.
Get the latest car news, reviews and galleries from Autocar direct to your inbox every week. Enter your email address below: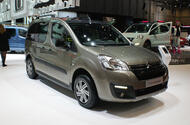 The updated Berlingo goes on sale in July
Revamped Berlingo Multispace goes on sale in July

Citroen has revealed an updated version of its van-derived MPV, the Berlingo Multispace at the Geneva motor show.

Changes are pretty subtle, but the most immediately obvious are styling tweaks to the front, which include a new bumper, daytime running lights and grille. There are also two new colours to choose from.

Citroen's range of clean diesel BlueHDi engines appear in the Berlingo lineup for the first time. The entry-level engine is a 74bhp engine with a claimed economy figure of 65.7mpg and CO2 emissions of 113g/km, figures matched by the more powerful 99bhp version.

The most powerful, 118bhp, engine gets a six-speed manual gearbox and emits 115g/km of CO2, with a claimed economy figure of 64.2mpg. All other models come with a five-speed manual gearbox. 

For the first time, autonomous emergency braking, which slows the car from around 20mph if it identifies the risk of an accident, is fitted as standard, while front parking sensors and a reversing camera are also added to the options list for the first time.

A 7in touchscreen is now fitted as standard on Multispace versions, which integrates the Bluetooth handsfree system, audio and some vehicle specific settings into one interface. From November onwards, the system will be improved still further when a facility to mirror the driver's smartphone functionality and voice control systems will be added.

The updated Berlingo Multispace goes on sale in July 2015.

Read more Geneva motor show news

Get the latest car news, reviews and galleries from Autocar direct to your inbox every week. Enter your email address below: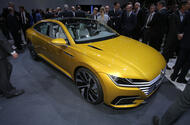 The Sport Coupé GTE is 4870mm long, 1865mm wide and 1407mm tall
Sport Coupé GTE concept gets a plug-in hybrid powertrain with a turbo V6 and two electric motors

Volkswagen has previewed the new Passat CC with a four-door coupé-cum-saloon concept called the Sport Coupé GTE.

Unveiled at the Geneva motor show, the new concept is also said to hint at the design of the long-awaited replacement for VW's range-topping Phaeton saloon.

At 4870mm long, 1865mm wide and 1407mm tall, the Sport Coupé GTE is longer, wider and lower than the new Passat saloon. Its wheelbase is also 50mm longer than its four-door sibling's, at 2841mm.

Inside, the concept has a full-length centre console and a series of digital displays and touchscreens. There is seating for four on individual seats and 480 litres of boot space.

The Sport Coupé GTE also showcases a plug-in hybrid system that VW is investigating for a range of future models. The petrol-electric system is based around a turbocharged 3.0-litre V6 petrol engine that produces 295bhp in the Sport Coupé GTE. It operates in combination with two electric motors — one in the front of the gearbox housing that delivers 54bhp and another at the rear providing 114bhp.

The hybrid system produces a combined 374bhp. A nominal torque rating has yet to be divulged, although the six-speed dual-clutch automatic gearbox is claimed to handle up to 516lb ft.

The petrol engine and front electric motor power the front wheels, and the rear electric motor powers the rear wheels via a so-called electronic propshaft, giving the Sport Coupé GTE on-demand four-wheel drive capability.

No weight has been revealed, but computer simulations suggest a theoretical 0-62mph time of 5.0sec and a top speed of 155mph. Combined-cycle fuel economy is put at 141.3mpg, with average CO2 emissions of 46g/km.

The concept has an electric range of up to 31 miles, VW says. The overall petrol-electric range is a claimed 746 miles.

Read more Geneva motor show news

Get the latest car news, reviews and galleries from Autocar direct to your inbox every week. Enter your email address below: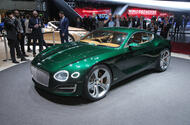 Bold Geneva motor show unveiling signals the Crewe-based manufacturer's intent to take on the likes of Ferrari, Aston Martin and McLaren
Bentley has signalled its intention to make a more focused two-seat sports car — and go head to head with the likes of Aston Martin, Ferrari and McLaren — with the unveiling of this two-seat concept at the Geneva motor show.
Called the EXP 10 Speed 6, the concept is said to be experimental in its design. It has been revealed to gauge exactly what customers want from a Bentley sports car, as well as to get feedback on possible styling influences for all future models.
"It is one vision for Bentley's future," said company chairman Wolfgang Dürheimer. "It has the potential to be the pinnacle luxury two-seat sports car."
Dürheimer said the sports car, due in the next three years, would be positioned alongside the Continental GT, suggesting a starting price of about £120,000.
"This is not just a new sports car concept but the potential Bentley sports car — a bold vision for a brand with a bold future," he said. "It offers thrilling, driver-oriented performance, complete with trademark modern Bentley luxury and effortlessness."
Although there is no official confirmation, the production car would most likely use the MSB flexible architecture of Bentley's Volkswagen Group parent. The MSB architecture is designed for cars of all formats positioned above the Audi range in the VW Group.
Bentley has revealed that the concept is powered by a hybrid powertrain but hasn't given any details. Production versions are likely to be powered by a reconfigured version of the 500bhp Audi-sourced twin-turbo 4.0-litre V8 used in other Bentleys. However, higher-powered, different-engined versions would be likely to ensure that the car could match or eclipse the 200mph top speed of some of its saloon siblings. In Geneva, Bentley confirmed: "Performance goals, including top speed, are set to challenge competitors and define a new segment benchmark."
Manufacturers are increasingly aware that new models that stretch their core offering need to be grounded in history to appeal to buyers who want cars to have an authenticity about them. Rolls-Royce, for instance, is highlighting its history in off-road adventures in the build-up to the launch of its 4x4.
Overall, the design of the EXP 10 Speed 6 is influenced by the aerodynamic shapes of aircraft fuselage and wings, says Bentley. The short front overhang, long bonnet, low grille and wide rear are designed to convey the car's performance potential.
Notably, the EXP 10 Speed 6 is also being used to test the reaction to themes that reassess many traditional Bentley elements. The styling includes a new interpretation of the classic Bentley front grille and headlight arrangement.
The concept also showcases new production techniques, such as 3D metal printing, apparent in areas such as the grille mesh, exhausts, door handles and side vents.
The front grille mesh, for instance, is manufactured with varying depths for a more three-dimensional look than the current traditional mesh, which is made from a flat plane of latticework. Likewise, the headlight glass is textured to imitate the look of the quilted leather inside the car. In part, the concept is testing customer reaction to the idea of using machined parts as well as handcrafted ones.
Similar techniques are showcased inside the car, most strikingly on the wooden section on the doors. These feature a quilted pattern that is milled directly onto the cherry wood section, with each diamond shape finished with a copper centre.
A 12.0in curved touchscreen also highlights a potential future integration of technology in Bentleys, as well as a proposed new dashboard layout. 
Underlining that a Bentley sports car is still likely to have GT capabilities, there is space behind the seats for a bespoke four-piece luggage set.
Bentley's Crewe facility has recently been upgraded and enlarged, and Dürheimer is said to be planning substantial growth at the firm. He has previously talked about launching a saloon between the Continental Flying Spur and Mulsanne, and there have been suggestions of a more compact SUV than the full-sized Bentayga, which is due to go on sale next year.
Bentley sold a little more than 10,000 cars in 2013, and Dürheimer has indicated a desire to raise that to 20,000 sales per year by 2020.
Read more Geneva motor show news
Get the latest car news, reviews and galleries from Autocar direct to your inbox every week. Enter your email address below: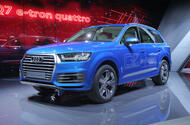 The Q7 e-tron is a plug-in diesel-electric hybrid SUV with seven seats
Lightweight next-generation Q7 set to go on sale in the UK this spring, with the e-tron version following at the end of 2015

Details of the Audi Q7 e-tron quattro have been revealed at the Geneva motor show, with the new plug-in diesel-electric seven-seat SUV claimed to deliver a total range of up to 876 miles, thanks to an official fuel economy figure of 166.2mpg.

Set to go on sale in the UK at the end of 2015, the Q7 e-tron quattro is the first in a range of new Audi models to receive a newly developed plug-in diesel-electric hybrid system that insiders say is set to play a crucial role in the company's efforts to meet the stringent 95g/km limit for CO2 emissions set to come into force in 2020.

Developed wholly in-house, the modular system is based around the German car maker's familiar turbocharged 3.0-litre V6 common-rail diesel, delivering 254bhp and 442lb ft of torque. It is mated with a disc-shaped electric motor mounted in the front section of the Q7 e-tron quattro's standard eight-speed automatic gearbox, developing 126bhp and 258lb ft. Together they provide a combined system output of 368bhp and 381lb ft – sufficient, according to Audi, to endow it with a 0-62mph time of 6.0sec and a 140mph top speed.

With an official consumption figure of 166.2mpg, the Q7 e-tron quattro possesses average CO2 emissions of just 50g/km. Energy for its electric motor is provided by a 17.3kWh lithium-ion battery mounted within the floor of the boot and consisting of 168 individual cells. Along with the combined diesel-electric range of 876 miles, Audi also claims an all-electric range of 34 miles.

A two-phase system allows charging at up to 7.2kW. Audi claims an overall charge time of up to two-and-a-half hours on a high-voltage system. To boost efficiency, the Q7 e-tron quattro's diesel-electric hybrid system also receives an integrated heat pump. It collects waste heat from the electric drive components and uses it to heat the cabin of the new Audi when required - a first on a production-based hybrid, according to Audi.

The standard version of the new Audi Q7 was revealed at the Detroit motor show in January.

The German car maker says the big seven-seat SUV has shed a significant 325kg over its predecessor in 328bhp supercharged 3.0-litre V6 petrol engine form, at 1970kg.

The enormous drop in kerb weight is credited to a detailed weight reduction program that has cut 100kg from the Q7's suspension and 71kg from the body – some 24kg of which has been achieved through the adoption of aluminium doors alone.

Further reductions in weight have also been made possible by a new electric architecture and refinements to the floorplan, which now uses a greater amount of hot-formed high-strength steel and aluminium.     

Set for UK sale from mid-2015, Ingolstadt's flagship SUV boasts an evolutionary appearance, with a bold new single-frame grille similar in design to that recently brought to the facelifted Q3, more heavily defined wheel arches, tauter surfacing treatment, a more prominent shoulder and numerous crease lines within the flanks to help reduce its visual bulk.

A series of newly adopted aerodynamic refinements, including the extensive use of underbody cladding and, on selected models, elements within the grille that automatically close to reduce wind turbulence when engine bay cooling is not required, has netted the new Q7 a drag coefficient of 0.32.   

At 5050mm in length, 1970mm in width and 1740mm in height, the new Audi is 370mm shorter and 15mm narrower than its predecessor when underpinned by its standard steel-sprung suspension. The wheelbase has also been reduced, but by only 10mm at 2990mm.

Despite the reduction in external dimensions, Audi says the interior of the new Q7 offers greater accommodation than the model it replaces. While continuing to offer seating for up to seven occupants, the interior has been significantly altered.

Improved packaging is claimed to have liberated an added 21mm between the first and second rows of seats, together with a respective 41mm and 23mm of head room. The third row of seats also offer 24mm more head room and 20mm more shoulder room than before.

As part of Audi's efforts to provide the Q7 with a more upmarket positioning, the new models adopts a highly contemporary styled dashboard with minimal switchgear, free-standing infotainment monitor, digital instrument binnacle similar to that unveiled on the latest TT and a prominent centre console with a newly designed MMI controller and gear selector.

Among the EU6-compliant engines planned from the outset of Q7 sales in the UK is a turbocharged 3.0-litre V6 diesel producing 268bhp and 442lb ft of torque in the 3.0 TDI, and a supercharged 3.0-litre petrol V6 with 328bhp and 324lb ft in the 3.0 TFSI.

Both engines come with a standard eight-speed automatic gearbox and Audi's torque-sensing quattro four-wheel-drive system – the latter providing a nominal 40/60 apportioning of drive front to rear.

The 3.0 TDI, which is expected to account for the majority of UK sales, has a claimed 0-62mph time of 6.3sec and a 142mph top speed, along with combined fuel economy of 49.6mpg and CO2 emissions of just 149g/km. This represents respective gains of 1.6sec, 8mph, 11.4mpg and 46g/km.

The 3.0 TFSI offers greater performance, with a 0-62mph time of 6.1sec and a 155mph top speed, but predictably it can't match the diesel for outright economy and emissions, with a claimed 36.7mpg and 179g/km. By comparison, the old model posted respective figures of 7.9sec, 140mph, 26.4mpg and 249g/km.

The maximum towing capacity for both models is put at 3500kg.

Also planned, but not likely to form part of the launch line-up in the UK, is a less powerful 3.0 TDI Ultra model. It runs a less highly tuned version of the turbocharged 3.0-litre V6 diesel engine with 215bhp and 369lb ft.

For selected markets, including China and North America, Audi has also developed a 2.0 TFSI model that uses a longitudinally mounted version of the firm's widely used turbocharged 2.0-litre petrol engine with 249bhp and 273lb ft of torque.

The second-generation Q7 is based on a heavily modified version of Audi's MLB platform, which uses a combination of hot-formed high-strength steel and aluminium as part of its weight reduction program.

The same platform is also planned to underpin successors to the second-generation Volkswagen Touareg, second-generation Porsche Cayenne, upcoming Bentley Falcon and, possibly, a production version of the Lamborghini Urus.

The new Audi rides on a standard steel suspension, although buyers can specify optional air suspension. Also standard are 18in wheels with 235/55 tyres.

In a move aimed at providing the Q7 with added agility, the new model also gains an optional rear-wheel-steer function. It countersteers the rear wheels at lower speeds for greater manoeuvrability and a reduced turning circle in city driving.

At higher speeds, the rear wheels turn parallel to those at the front at an angle of up to five degrees for added sharpness and handling prowess.

Read more Geneva motor show news

Get the latest car news, reviews and galleries from Autocar direct to your inbox every week. Enter your email address below:



Building the DS brand will be a long job, admits Bonnefont
The standalone DS brand will take 15 years to establish and could include sales in the US, boss Yves Bonnefont has said.
The upmarket brand was officially separated from parent company Citroën last year, with the reworked DS5 being launched at the Geneva motor show today.
By 2020 there will be six DS models on sale globally – twice the number available in most regions now. They are likely to include a small and mid-size SUV, a reworked DS3, and small and large saloons.
"We start with a strong base, with the history of DS from the 1950s and from the experience of the past five years," said Bonnefont, who is CEO of the DS brand. "However, realistically it will take two product generations to get the brand established. That is how long it took Audi and that, I think, is realistic. When they felt confident enough to enter the C-segment with the Audi A3, that was a signal that they were established."
Bonnefont has targeted launching DS in the world's largest cities, rather than focusing on entire countries, and, as a result, a US relaunch could be possible before the end of the decade.
"The US is the number one premium market in the world," he said. "Today it is not a priority but once the complete turnaround of the PSA Group is complete, we must start to look for new opportunities."
Read more Geneva motor show news
Get the latest car news, reviews and galleries from Autocar direct to your inbox every week. Enter your email address below: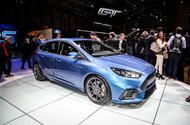 The Focus RS is a direct hot hatchback rival for the likes of Honda's Civic Type R
Third-generation all-wheel-drive Ford Focus RS will powered by a 2.3-litre EcoBoost engine producing 316bhp, and will come with launch control and a 'drift' button

The new Ford Focus RS will come with a 'drift' button and a launch control function when it goes on sale in 2016.

The third-generation hot hatchback, which will be powered by a turbocharged 2.3-litre engine producing "more than 316bhp", has received its first public at the Geneva motor show. The Focus RS will channel its power through a variable all-wheel drive system as part of a raft of technical innovations designed to make it the highest-performing RS model yet built.

The so-called All-Wheel-Drive with Dynamic Torque Vectoring system is by far the most significant mechanical upgrade for the RS over other Focuses, including the ST.

It is also a surprise because the early indications where that Ford had decided to stick with a two-wheel drive system for the car after trying both set-ups during development work led by Europe's Ford Performance division. Ford claims the system provides "class-leading corner speed, limit handling and a unique drift capability".

The all-wheel drive system is based around twin electronically controlled clutch packs. These are located on each side of the Rear Drive Unit (or RDU, which works like a limited-slip differential).

The RDU uses sensors that monitor conditions 100 times per second to distribute power continuously between the 
front and back wheels and on either side of the rear axle. Up to 100 per cent of the available torque can be sent to either wheel.

The system diverts torque to the outer rear wheel during cornering, aiding turn-in and stability. Ford says this "virtually eliminates understeer" and lateral grip in excess of 1g is possible. Ford also says the system helps to "provide neutral and adjustable limit handling and the ability to achieve controlled oversteer drifts at the track".

Raj Nair, group vice president of global product development, confirmed that the decision to adopt four-wheel drive was taken early in the development programme, which began at the end of 2013.

"There are always debates about which way to go, but as soon as the advantages became clear it was a pretty straightforward decision," said Nair. "The twin clutch set up offered us some real advances, not just out of corners but also on turn-in and with mid-corner stability.

"Crucially, the technology doesn't detract from the driver experience either. This is a car you can have fun in and drift in a totally controlled way, or which you can go out and set a fast lap time in. Those two things don't always tally, but this technology gives us the scope to do that."

Nair also confirmed that the case for four-wheel drive was strengthened by a decision by Ford's top management to use Performance branded vehicles as showcases for innovations on all vehicles. "You saw with the Ford GT how it will act as a halo for Ecoboost technology - we see a lot of technology that the Focus RS can highlight across the range."

The 2.3-litre four-cylinder Ecoboost engine is an uprated version of the unit available in the new Ford Mustang. Changes from the Mustang engine include a low-inertia twin-scroll turbocharger with a larger compressor to aid airflow, plus a notably larger intercooler and air intake.

The Focus RS's engine is linked to a six-speed manual gearbox that has had its shift action shortened for faster, more accurate changes. The transmission and clutch have also been uprated to cope with levels of torque that are confirmed only as "increased" over the Mustang's 320lb ft. Current reports suggest as much as 340bhp could be possible from the engine.

The engine is also linked to a larger-bore exhaust system. As well as boosting performance, the system is said by Ford to be tuned to "deliver a rewarding and sporty sound character during spirited driving, with the distinctive burbles, pops and crackles that are an RS signature".

Autocar's spy photographers, who have witnessed prototypes in action in recent months, have described the new Focus RS as sounding "very loud".

In addition, and in the quest for high-temperature durability, the cylinder head is made of an upgraded alloy and mounted on a strengthened head gasket. For the same reason, the cylinder block also has stronger high-tensile cast iron liners. A significantly larger radiator than in the Focus ST aids cooling.

The engine's power figure of more than 316bhp is the only performance figure released to date and remains subject to ratification. However, it establishes the Focus RS Mk3 as the most powerful 'standard' Focus RS to date. The Mk1 Focus RS had 212bhp and the Mk2 had 301bhp. However, the special-edition Focus RS500 had 345bhp.

The new Focus RS will be sold as a five-door model only, in line with Ford's global strategy for the entire Focus range. Inevitably, though, the Focus RS is significantly upgraded, even from the Focus ST. 

Most significantly, the chassis has been retuned, with the use of stiffer spring rates, bushes and anti-roll bars, and two-mode dampers that can be switched between road and track settings.

The electric power-assisted steering has also been retuned to work with a more rigid front suspension knuckle and shorter link arms to deliver what Ford describes as "connected and responsive steering with outstanding feel".

To emphasise the track capabilities of the new Focus RS, it will be available with a specially developed semi-slick tyre for the first time. All buyers will have a choice of standard or lightweight forged 19in multi-spoke alloy wheels, which can be shod with either Michelin Pilot Super Sport 235/35 RD tyres or Pilot Sport Cup 2 semi-slicks. Iconic driver Ken Block has been involved in the car's development process.

The exaggerated exterior look has been created by Ford's stylists and the practical need for improved aerodynamic downforce and increased brake and powertrain cooling.

The interior also gets several upgrades, including Recaro sports seats, a flat-bottomed, leather-clad steering wheel, alloy pedals and a simpler dashboard layout than on standard cars. This includes a standard 8.0in colour touchscreen and Ford's Sync2 connectivity system.

The new Focus RS - the 30th Ford to be badged 'RS' since the Ford 15M RS launched the high-performance series in 1968 - will enter production late this year with first sales beginning next Spring. It is expected to cost about £30,000.

Buyers will get just four choices of colours, called Nitrous Blue, Stealth Grey, Absolute Black or Frozen White. The launch car pictured here is painted in what Ford calls Liquid Blue, which is "currently only a show colour", suggesting that it may become available as a cost option.

For the first time, the Focus RS will be sold in all global markets, including North America and China. However, most Focus RS sales are still expected to come from the traditional European markets, led by the UK. It will be built alongside the regular Focus at Ford's Saarlouis plant in Germany.

The four-wheel drive system and other technical upgrades also raise the possibility of a final, extreme performance version of the car being sold some time around 2017, in the vein of the previous-generation Focus RS500. That car was developed in conjunction with Mountune and sold as a limited edition of 500 cars, 101 of which were sold in the UK.

Ford of Europe boss Jim Farley says the new RS "captures the essence" of the brand. "We make great cars that are affordable and that's what defines the RS. Bringing RS back is a high point for us and customers. We don't just want a sustainable business for Europe, we want a vibrant business. This is a part of that journey."

Q&A with Tyrone Johnson, RS engineering manager

When did Ford start work on the new Focus RS?

"We started talking about it some time ago. Certainly the engineers started thinking about it the day they signed off the last one, but of course there has to be a business case behind any decision to actually make it. Compared to making money on this kind of car, finding an extra 100bhp or so is easy. Specific approval came at the end of 2013."

How quickly did you settle on the technical specification?

"It would have been the easiest thing in the world to add 60bhp, put bigger wheels and tyres on and bolt a wing to the back - but all of us at Ford were clear that we weren't interested in that. We've been there and done that with RS; this time we wanted a different kind of RS."

Why go for four-wheel drive?

"We actually built a four-wheel drive prototype three or four years ago, using more traditional technology. We drove it and, well, let's say it was not satisfying to us. It didn't have the dynamic levels that Ford has become known for and therefore we couldn't envisage going down that route. But then this new system came on the radar, and it transformed the vehicle dynamics. We were up and running."

How quickly did the project progress from there?

"Let's just say it has been a busy year. Finding technical solutions was one challenge, but we were also sent back half a dozen times to try and find better solutions for less cost. We had to find better ways to achieve our goals; RS is also about being affordable, and that tension drive a lot of originality and invention."

Was the five-door layout a hinderance?

"Of course, a three-door layout is lighter, but ultimately the five-door situation has detracted nothing from this car - nothing. It simply wasn't an issue, and I guarantee you that this car will be amazing to drive."

Why have road and track settings?

"We wanted this generation of Focus RS to have a greater flexibility than before. We know that RS has a purist's heritage, and that we had to produce a proper sports car to justify that. But we also have to recognise that the world has moved on; people who bought a Focus RS Mk1 or Mk2 have families now, and we felt they might appreciate a road setting that allows them to use the car in comfort, and then to switch it for those boy racer moments."

Blog - The Ford Focus RS is dead, long live the new Ford Focus RS

Read more about the rivals the new Ford Focus RS will face off against.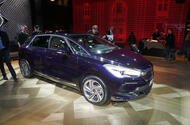 The updated DS5 takes centre stage as a launching pad for the new DS brand
Upgraded DS5 gets new styling, engines and technology, and becomes the first model to be sold under the DS brand in the UK

The facelifted Citroën DS5 will go on sale in the UK in June, and has made its global debut at the Geneva motor show. The updated model is the first in Europe to be badged solely under the DS brand, a decision taken by owner Citroën last year.

Described as a flagship model for the brand, the facelifted DS5 gets new styling and technology as well as a new generation of diesel engines badged under the BlueHDi banner.

While the styling of the updated DS5 is described as evolutionary rather than all-new, Citroën says it has given the model "expressive and hypnotic" design cues.

Chief among the styling changes is the new front end, which carries new headlamp designs - taken from the DS3 and DS3 Cabrio - which, Citroën says, will become a design hallmark of future DS models. Also new is the grille, which for the first time features the DS logo in place of Citroën's classic chevron design.

At the rear, new twin exhausts are incorporated into the reprofiled rear bumper. The new model offers 468 litres of storage space in the boot with the rear seats in place (a slight improvement over the current car), extending to 1290 litres with the rear bench folded flat.

Citroën has fitted a new infotainment system into the cabin of the DS5. Dubbed Touchdrive, the system has allowed designers to adopt a buttonless approach for the DS5's centre console. The set-up also uses Mirror Link technology, which makes smartphone integration easier. Apple Carplay integration will also be added further down the line.

Buyers can choose from a range of six powertrains at launch, including the 90g/km Hybrid 4x4 (renamed from the current Hybrid4 model), with all engines meeting Euro 6 emissions legislation.

The carried-over petrol options include the THP 165, which comes with start-stop technology and is coupled to a six-speed automatic transmission. The engine produces 165bhp at 6000rpm and a maximum of 177lb ft, and returns 47.9mpg with CO2 emissions of 135g/km. A new 210bhp petrol option will be added in the second half of 2015.

The diesel contingent features BlueHDi 120, 150 and 180 engines. The BlueHDi 120 has headline outputs of 118bhp, 221lb ft and 100g/km of CO2, with fuel economy rated at 74.3mpg. While available initially with only a six-speed manual transmission, a six-speed automatic option will be added in the second half of 2015.

Elsewhere, the BlueHDi 150 offers 148bhp, 273lb ft from 2000rpm and CO2 emissions of 103g/km. Fuel consumption is rated at 64.2mpg.

At the top of the range sits the BlueHDi 180, which offers 178bhp and 295lb ft, with CO2 emissions of 110g/km and fuel consumption of 65.7mpg.

The new DS5 also marks the debut of Citroën's new iOS and Android-compatible app, called MyDS, which displays key vehicle information.

DS boss Yves Bonnefont said: "The new DS5 is more than just a new car. It is the car introducing our brand identity. Sixty years on from the original DS, the new DS5 carries all the genes of DS. Above all, it is a clear statement of our ambition: to revive the tradition of French premium vehicles." 

Speaking to Autocar, DS sales and marketing boss Arnaud Ribault said: "DS is a car for people who want to find new things. We propose these cars for people who are independent. We think in the UK we will have a new generation of premium customers.

"This is our first step, but it is an important one."

Ribault also revealed the DS5 has been successful in bringing new customers to Citroën, most notably stealing sales from the likes of Volkswagen's Passat CC and the Range Rover Evoque.

Ribault sees the UK as a vital market for the successful launch of DS: "The UK is our second biggest market in Europe and the third largest in the world. The UK is a high priority, not only for the business but also because of its customers."

Since its launch in 2012, more than 80,000 DS5s have been sold globally, with 15% of sales going to the Hybrid4 model.

Prices for the facelifted DS5 will be announced closer to its launch, but company officials have hinted that customers should expect to pay more for a purely DS-branded product. So a rise from the current starting price of £23,260 is likely.

Read more Geneva motor show news

Get the latest car news, reviews and galleries from Autocar direct to your inbox every week. Enter your email address below: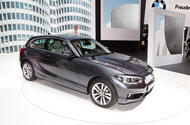 Revised front and rear styling features on the facelifted 1 Series
Revised 1 Series range features 322bhp M135i hot hatchback, while the rest of the line-up gets new three-cylinder engine options

The facelifted BMW 135i has been revealed, a couple of weeks after BMW issued full details on the revised 1 Series. The six-cylinder hot hatchback will go on sale in the UK this spring, and has made its public debut at the Geneva motor show.

The M135i gets the same powertrain as the M235i, with a 3.0-litre six-cylinder engine producing 322bhp and 332lb ft. That's enough to take it from 0-62mph in 5.1sec, or 4.9sec if you choose the optional eight-speed automatic transmission. The power output is still shy of rivals from Mercedes (A45 AMG) and Audi (RS3), however.

The regular 1 Series gets revised front and rear styling, upgrades to its infotainment system and options list and, most important, a new range of three-cylinder diesel engines and revised four-cylinder units that promise more power but greater efficiency.

The diesels are all from the same family of engines that has just appeared in the latest Mini. However, since they're being fitted to the rear-wheel-drive 1 Series, they've been turned 90deg into a longitudinal layout. The entry-level model will be the 116d, which gets a 1.5-litre  three-cylinder unit producing 114bhp and emitting as little as 94g/km of CO2 with the standard six-speed manual gearbox, depending on tyre size.

A new version of ZF's eight-speed automatic transmission will be offered across the range, and its revised hardware and software helps to improve efficiency further; the 116d auto emits 96g/km of CO2. There will also be a manual gearbox-only 116d Efficient Dynamics, which uses a switchable coolant pump and combustion chamber pressure control to lower its CO2 emissions to as little as 89g/km.

There are also three 2.0-litre diesels, badged 118d (148bhp and 104g/km to 99g/km), 120d (188bhp and 114g/km to 109g/km) and 125d (221bhp and 121g/km). The first two of this trio will be offered with xDrive four-wheel drive, too, although the 118d xDrive will be restricted to a manual gearbox and the 120d xDrive is available only with the eight-speed auto.

As with the diesels, the UK won't be getting the most basic petrol engine, badged 116i; it's a 1.5-litre three-cylinder unit producing 107bhp. However, while the other engines are revised versions of the existing turbocharged 2.0-litre unit, they all bring more power and better efficiency. The 118i will be the entry-level edition in the UK, with 134bhp and CO2 emissions of between 134g/km and 125g/km, depending on your choice of gearbox and wheel size.

The 120i is the mainstream choice, with 174bhp, 184lb ft of torque and a 0-62mph time of 7.4sec (or 7.2sec with the eight-speed auto). Its CO2 emissions range from 136g/km to 133g/km. There's also the 125i, with 215bhp and 228lb ft of torque; it cracks 0-62mph in 6.4sec and returns CO2 emissions of 154g/km, or 148g/km with the auto 'box.

The front-end styling revisions were actually forced by the revised engines, some of which require greater cooling than before. The air intakes are larger as a result. BMW used this modification as an opportunity to alter the shape of the headlights, too; they're now more rectangular than before, with space for revised lens units.

The specs of the lights themselves will change, too. Even entry-level cars will get daytime running lights as standard, while the old optional xenon units have been dropped in favour of full LED set-ups. M Sport editions of the car will get LED headlights as standard.

The tail-lights are now more in line with BMW's family style, thanks to a shallower main unit and distinctive 'blades' that run in from the edges of the rear hatch itself. They also get LED technology as standard across the range.

The 1 Series' cabin gets more modest upgrades, including a piano-black finish to the centre console on all trim levels, chrome highlights on the radio and air vents and, in a throwback to BMWs of old, an analogue real-time fuel consumption gauge on models without a digital instrument panel.

All 1 Series will now get single-zone climate control as standard, with the option of a dual-zone system, and the infotainment system has also been revised. Even the entry-level Business stereo gets a power and torque display, while the range-topping Professional system can update its map data remotely by using its built-in SIM card.

Several optional features have been improved, too. For example, the self-park facility can now park the car into a side-by-side parking space as well as completing a parallel manoeuvre in a street.

Prices for the new 1 Series have yet to be announced, but only the most modest of increases over the existing versions is expected.

Read more Geneva motor show news

Get the latest car news, reviews and galleries from Autocar direct to your inbox every week. Enter your email address below: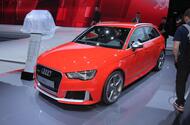 Audi claims the RS3 Sportback can reach 62mph in 4.3sec
Ingolstadt mega-hatch aims to dethrone the Mercedes-Benz A45 AMG with class-leading power and straight-line performance potential

The new Audi RS3 Sportback will go on sale in the UK later this month, keeping the £39,950 price tag of its predecessor.

The performance hatch, which has made its global debut at the Geneva motor show, is powered by a reworked 2.5-litre five-cylinder petrol engine producing 362bhp, and offers a supercar-challenging 0-62mph time of 4.3sec. First deliveries of the new model are planned for this summer.

Read our first drive review of the new Audi R3 Sportback.

The four-wheel-drive Ingolstadt mega-hatch has been extensively re-engineered for 2015 in a bid to dethrone the rapid Mercedes-Benz A45 AMG as class champion.

Among the second-generation RS3 Sportback's more noteworthy developments is a new MQB platform structure that makes extensive use of hot-formed high-strength steel and a body shell incorporating an aluminium bonnet – a combination which sees it shed some 55kg over the model it replaces.

The new car will initially be available in a five-door hatchback body style, although Audi sources hint that a saloon version of the new RS3 is being readied as a riposte to the CLA45 AMG.

The new go-faster Audi is distinguished from its lesser A3 siblings by its aggressive front-end styling. Included is a uniquely shaped grille featuring a matt aluminium-look frame and high-gloss honeycomb insert, as well as a prominent bumper with large air ducts and decorative matt aluminium-look blades. LED headlights, which will be a standard feature on UK cars, complete the look.

Further back, there are widened front fenders, matt aluminium-look door mirror housings and widened sills beneath the doors. The rear receives a uniquely shaped spoiler above the tailgate, a more pronounced bumper with integrated diffuser along with more matt aluminium decorative elements and a pair of large oval tailpipes.

Power for the new RS3 Sportback comes from a reworked version of its predecessor's turbocharged 2.5-litre five-cylinder petrol engine – the EA855, as it is known internally.

Mounted transversely, the 490mm-long unit gains a number of detail changes to meet EU6 emission regulations while providing a generous 32bhp increase in peak power over the engine used in the first-generation RS3, including the adoption of a new turbocharger which develops up to 1.3bar of boost pressure.

Its 362bhp equates to a specific output of 146bhp per litre – some 3bhp shy of the turbocharged 2.0-litre four-cylinder engine used in the latest S3, which delivers a peak output 296bhp. Torque is also increased by 11lb ft, taking it to 343lb ft delivered between 1625 and 5550rpm – a slightly wider band of revs than previously.

The engine returns a combined 34.8mpg, with CO2 emissions of 189g/km.

By comparison, the RS3 Sportback's key rival, the Mercedes-Benz A45 AMG, produces 355bhp and 332lb ft from its turbocharged 2.0-litre four-cylinder engine.

However, AMG officials have already promised an increased output when a facelifted version of the A45 AMG arrives towards the end of 2015, hinting that the Audi's reign as the most powerful car in its class may be a short-lived one.

The RS3 Sportback's heady reserves are channelled through a standard seven-speed S tronic dual-clutch automatic gearbox offering both manual and automatic shifting. Like the engine, it has been upgraded with what Audi describes as "new solutions for filling the clutches with oil and the interplay with the engine" for improved shift times.

With the driveline switched into dynamic mode, the downshifts are performed with an automatic double-clutching effect for added smoothness.

The S tronic gearbox is allied to a modified electro-hydraulic, multi-plate clutch, four-wheel drive system. Now mounted within the rear axle assembly for improved weight distribution, it sheds 1.4kg over the previous system through the elimination of a pressure accumulator. Drive is constantly varied front to rear with between 50-100% going to the rear, depending on the conditions.

An electronically controlled torque-vectoring function also provides controlled braking of individual wheels for a more neutral line during hard cornering.

In a bid to heighten aural qualities, Audi has provided the RS3 Sportback with a two-stage exhaust, with flaps used to control the flow downstream of the muffler.  

With an official kerb weight of 1520kg, the new RS3 Sportback tips the scales at 55kg under its predecessor. Along with the gain in power, this provides it with a 28bhp improvement in its power-to-weight ratio, at 238bhp per tonne.

Audi claims a class leading 0-62mph time of just 4.3sec, beating the old RS3 Sportback and A45 AMG by 0.3sec. Top speed is nominally limited to 155mph, although buyers will be able to specify an option that raises it to 174mph.    

Reining in the car's enhanced performance is a newly developed brake system. It uses vented 370mm steel discs with sizeable eight-piston calipers up front and 310mm steel discs with single-pot calipers at the rear. In a first for its class, the new RS3 Sportback also comes with the option of 370mm carbon-ceramic front discs.

Underpinning Audi's most powerful series production hatchback is a heavily reworked version of the third-generation S3's MacPherson strut front and multi-link rear suspension.

It has been lowered and also gains a number of unique components, including aluminium pivot bearings at the front end. The tracks are also unique to the RS3, increasing by 24mm up front to 1559mm and by 4mm at the rear to 1515mm. The standard five-spoke alloy wheels are 19 inches in diameter and come with 235/35-profile tyres front and rear.   

As an option, buyers can opt for a magnetic ride system which provides adaptive damping. It is controlled by a standard Audi drive select system, which allows the driver to alter the characteristics of the throttle, steering and damping in four modes: Comfort, Automatic, Dynamic and Individual.  

Also available are matt titanium or high-gloss anthracite black 19in alloy wheels with 255/30-profile tyres up front and 235/35-profile tyres at the rear.

Inside, the new RS3 Sportback receives a series of high-quality appointments commensurate with its price tag. Included are leather-upholstered sports seats, a leather and Alcantara-bound flat-bottomed multi-function steering wheel, a leather and aluminium-trimmed gear lever, unique instrument graphics, stainless steel pedals and Alcantara door trim elements.

Buyers can opt for optional RS bucket seats. With integrated side airbags and a carbonfibre shell, they are claimed to be 7kg lighter than the standard sport seats. Further options include an interior design package with red accents on the knee pad, air vents, floor mats and seat belts. UK cars will also get Audi's MMI infotainment system as standard.

A new saloon version of the RS3 will also follow soon after the launch of the hatchback. The new RS3 will take on rivals including the Mercedes A45 AMG and the long-rumoured BMW M2.

A ride in the new Audi RS3 at the Nürburgring - Matt Prior

Like most major European manufacturers, Audi's quattro division has a workshop at the Nürburgring for both chassis and durability testing, and it retains the services of some tame racing drivers.

Which is enough to make you nervous about ride quality. But former DTM and current GT driver Frank Stippler, who drove us around a soaking wet Nordschleife in the RS3, said: "The new bosses [new managing director Heinz Hollerweger, who replaced Franciscus van Meel at the start of the year] like a softer car."

Unlike the RS4, in which, Stippler said, he never engaged the Dynamic chassis mode because it is so harsh that it's "stiffer even than a race car", the new RS3 is "at the softer end of the scale".

Also evident on the wet track was the RS3's throttle adjustability – a willingness to begin sliding at the rear on turn-in, and strong resistance to understeer under power. "Before, a TT or RS3 would drift like this only on ice," said Stippler. "Now it can do it in the wet."

The RS3 has three ESP modes: all on, a more liberal setting and an all-off mode, which doesn't even cut in under braking in order to avoid annoying advanced drivers who like to left-foot brake.

And given that ride harshness and a propensity to understeer have been our primary concerns about fast Audi hatches in the past, the RS3's signs are encouraging.

Read more Geneva motor show news

Get the latest car news, reviews and galleries from Autocar direct to your inbox every week. Enter your email address below: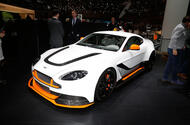 Just 100 examples of the Aston Martin GT3 will be made
Ultimate version of the Vantage gets a 592bhp V12, an extensive aerodynamic package and a £250,000 price tag

The new race-inspired Aston Martin Vantage GT3 is the most powerful and focused road model that the company has ever made.

The 592bhp-plus 5.9-litre V12-powered model will be built in a limited production run of just 100 units, each costing about £250,000. Most of the production run is understood to have already been snapped up by Aston Martin's VIP customer base. The car is on display at the Geneva motor show.

The new Aston is based on the V12 Vantage S road car and inspired by the Vantage GT3 race car. It makes extensive use of lightweight materials inside and out — including carbonfibre, magnesium, titanium and aluminium — to reduce its kerb weight by up to 150kg over the 1665kg V12 Vantage S with all the lightweight options fitted. In its standard form, the Vantage GT3 weighs 1565kg.

An extensive aerodynamic package also features on the Vantage GT3, as does a more focused seven-speed automated manual transmission, wider tracks, revised adaptive damper settings and a new titanium exhaust system.

David King, director of the Aston Martin Special Projects arm that created the model, told Autocar the aim was to "create the essence of a GT3 racer in a still-legal Vantage road car".

King added: "We wanted to push the Vantage as far as we could to make a more extreme track day car that's visually and functionally inspired by the race car, but still with the style and craftsmanship Aston Martin is known for."

The engine, codenamed AM57, is carried over from the V12 Vantage S but with some modifications. The inlet manifolds are new, made from magnesium and with revised geometry. The titanium exhaust system is also new and offers a weight saving of 19kg over the V12 Vantage S's exhaust system. As a result, power is up from 565bhp to more than 592bhp and torque rises slightly from 457lb ft to an estimated 461lb ft at its peak but with bigger gains through the rev range.

The torque tube is also new and made from magnesium, and the seven-speed gearbox has been recalibrated for faster shifts. However, the gearing itself is unchanged from the V12 Vantage S's.

The final engine output and performance figures have yet to be confirmed by Aston, but the top speed drops from the 205mph of the V12 Vantage S and is rated at 185mph, due to the extra drag created by the aerodynamic package. The 0-60mph time is estimated at 3.5sec, which is 0.2sec faster than that of the V12 Vantage S.

The basic chassis and suspension system of the V12 Vantage S carries over to the Vantage GT3, but with several key modifications. Although the ride height remains the same, ground clearance is reduced by the new aerodynamic features and the track is 15mm wider at the front and 33mm wider at the rear. New spring rates and bars are fitted to the suspension set-up and the Bilstein adaptive dampers are retuned.

The Normal, Sport and Track modes from the V12 Vantage S are also carried over. These alter the firmness of the dampers, throttle response, gearshift speed and timing, exhaust note and steering assistance. They have all been retuned for the Vantage GT3, and King has promised "a very different feel" from the donor model for the GT3.King's team is currently entering a two-month testing period to tune the various components and has "fairly aggressive targets to meet with performance". Aston Martin Racing driver Darren Turner has also been recruited to the development team for this chassis tuning stage.

Elsewhere on the chassis spec, the large Brembo carbon-ceramic brakes are carried over from the V12 Vantage S to the GT3. Lightweight 19in magnesium alloy wheels are shod in Michelin Pilot Super Sport tyres (the first time Michelins have been fitted to an Aston) – 265/35s at the front and 325/30s at the rear. The alloys can be specced with a magnesium centre locking cap, another first for Aston.

The Vantage GT3 is wrapped in a new carbonfibre skin, which saves 20kg over the bodywork of the V12 Vantage S. The new bodywork and wider tracks make the Vantage GT3 50mm wider than the model on which it is based.

Visually, the Vantage GT3 is easily distinguished from the V12 Vantage S thanks to its extensive aerodynamic package, in part derived from the GT3 race car. Most striking at the front is the horseshoe graphic in the bonnet that helps with both cooling and airflow over the car. Meanwhile, the rear end is dominated by a large, fixed rear wing.

Inside, the weight-saving continues, because the centre console has been made out of carbonfibre and the carbonfibre seats have manual adjustment rather than electric. The infotainment system is also now fixed, rather than popping out of the dashboard. The cabin, sporty yet still luxurious, is trimmed in Alcantara and leather, and the carbonfibre is left exposed.

Q&A, Marek Reichman, Aston Martin design director

Is this an uprated version of the V12 Vantage S or a road-going version of the GT3 race car?

"It's pushing from both ends. We're unusual in that we actually have the race cars in the design studio and work on the surfacing. We've shown we have the race pedigree, and there's a growing frustration at seeing other brands' GT3 cars so well represented at track days. We know we have the potential and can compete."

Can a car like this be beautiful?

"Yes. It is beautiful in its functionality, and also the way we execute it because of the quality and attention to detail. We also wanted to convey that the design had been affected by the aerodynamics. In one of our 'gentleman' cars, you try to hide it, but in this car the suit is off and the Lycra is on."

Is the car still usable every day?

"Yes, because we believe there is a gap for a car like this that is also luxurious and usable. There is a luxurious feel to all the materials, but they're used in functional ways. Each individual part of the car is beautiful and has great attention to detail. The graphics are painted on and show the airflow. The badge is forged from carbonfibre. The mounts for the rear wing follow the same angle as the diffuser. It's functional things like this developed in a beautiful way that make this an Aston Martin."

A new generation of Aston Martins is soon on the way. Is this the ultimate current Aston?

"What we're doing is the pinnacle of our current thinking and potential with the products. We've now shown the tip of where we are today and we have a new generation of products coming."

Watch our preview video below.

Read more Geneva motor show news

Get the latest car news, reviews and galleries from Autocar direct to your inbox every week. Enter your email address below: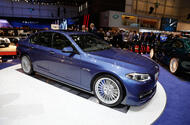 The Edition 50 Alpinas are powered by a 4.4-litre twin-turbocharged V8 engine
BMW's 5 and 6 Series models get bespoke Alpina treatment and 600bhp twin-turbo V8 engine

German manufacturer Alpina has unleashed new limited edition variants based on its B5 and B6 Biturbo, to commemorate 50 years since the tuning company was founded.

Dubbed 'Edition 50', the B5 and B6 Biturbo versions are powered by a revised 4.4-litre twin-turbocharged V8 engine producing 600bhp at 6000rpm and 590lb ft of torque at 3500rpm. According to Alpina, this is the most powerful engine in the firm's history.

The B5 Biturbo despatches the 0-62mph sprint in 4.2sec and has a top speed of 203mph in saloon guise and 200mph in Touring. The B6 Edition 50 coupé and convertible can also crack 0-62mph in 4.2sec. However, the coupé's top speed is 205mph, while the convertible's is 203mph.

The revised motor is mated to a ZF eight-speed automatic gearbox with three driving modes: automatic, sport and manual. Combined fuel economy for the B5 Edition 50 is 29.7mpg for the saloon and 29.4mpg for the Touring. For the B6 coupé and convertible it is 30mpg and 29.4mpg, respectively.

All Edition 50 models feature a limited-slip differential and an Akrapovic-developed titanium exhaust system with twin tailpipes that is 17kg lighter than a stainless steel set-up. Lightweight forged 20in alloy wheels unique to the Edition 50 also reduce weight by 15.6kg, while stopping power comes from four-piston, fixed Brembo calipers with 395mm discs and high-temperature resistant pads.

The interior on all variants is cloaked in nappa leather. Seats are trimmed in black and 'Forest Green' leather with yellow and black stitching, a combination that pays homage to the 1982 Alpina B7 S Turbo models. The controls have ceramic finishes. Edition 50 stainless steel door sills and panels inscribed by Alpina founder Burkard Bovensiepen complete the interior.

Standard equipment on all models includes engine stop-start technology, dynamic stability control, tyre pressure monitoring, sat-nav and park distance control.

Just 50 examples of each B5 and B6 Biturbo Edition 50 variant will be built. B5 versions will be priced from £83,862 for the saloon and £86,286 for the Touring, while the B6 coupé and convertible kick off at £98,256 and £104,571 respectively.

Read more Geneva motor show news

Get the latest car news, reviews and galleries from Autocar direct to your inbox every week. Enter your email address below: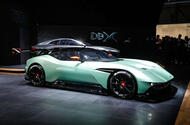 The Vulcan will be seen in action for the first time at the Le Mans 24 Hours race this summer
Aston Martin's new track-only hypercar is priced at £1.8 million, and features an 800bhp-plus 7.0-litre V12 engine

The Aston Martin Vulcan is the British marque's entry into the hypercar arena. Just 24 examples of the £1.8 million track-only car will be made. It's powered by the most powerful normally aspirated car engine in production: an 800bhp-plus 7.0-litre V12.

The Vulcan is named after the aircraft that once used Aston's Gaydon headquarters when it was an RAF base. It is built around a carbonfibre tub and is made almost exclusively of exotic, lightweight materials.

Design chief Marek Reichman revealed that the Vulcan also previews the "visual language of our future sports cars", as Aston prepares to give greater visual differentiation to its sports cars and GTs in its next generation of models, due from 2016.

The Vulcan will go into production in the fourth quarter of this year. It's on display at the Geneva motor show, before being seen and heard for the first time in action at a demonstration at the Le Mans 24 Hours race in June.

A crack team of engineers from Aston's Special Projects division, headed by David King and hand-picked designers including exterior design chief Miles Nurnberger and interior design boss Matt Hill, have worked with Aston Martin Racing (AMR) driver Darren Turner on all aspects of the car to ensure it is an uncompromised track tool.

Also included with the Vulcan is a driver programme that aims to allow owners to get the most out of their cars, including full technical and instructional support, and bespoke track days.

At the Vulcan's core is a two-seat carbonfibre tub derived from that used by the One-77. About 50% of the tub is new, with the chassis made stiffer and lighter and adapted to fit a full FIA-spec roll cage. Aston has worked with engineering firm Multimatic on the chassis and body development, as it did with the One-77.

The engine is mounted front-midship, with about 50% of it extending back into the cockpit. It is an AMR-developed normally aspirated 800bhp-plus 7.0-litre V12 that drives the rear wheels through an Xtrac six-speed sequential gearbox derived from the Vantage GTE race car's. The titanium exhaust has two side exits, and Reichman promises flames on downshifts and a sound "to make you stand up and notice". A 200mph-plus top speed is expected.

The Vulcan could prove to be the swansong for the normally aspirated V12 engine in an Aston Martin. The V12 is sure to live on in the next generation of Astons but is likely to adopt turbocharging in the future.

The suspension is a pushrod set-up derived from racing. The dampers are adjustable, as are the anti-roll bars. The braking system features Brembo calipers and carbon-ceramic discs, measuring 380mm in diameter at the front and 360mm at the rear, and an adjustable anti-lock braking system sourced from Bosch. 

The tech spec also includes a variable traction control system, an integral limited-slip differential, a magnesium torque tube with a carbonfibre propeller shaft, lightweight magnesium centre-locking 19in alloy wheels and 345/30 bespoke Michelin tyres.

Reichman promises a "visceral driving experience" for the Vulcan: "It's a very connected car but one you always feel in control of. Drive it and you will feel everything it is doing."

The Vulcan has the same 2.8-metre wheelbase as the One-77 and is 2.2m wide, some 200mm wider than the One-77. It is also about 100mm lower than the 1.2m-tall One-77 and is 150kg lighter, at 1350kg.

Blog: Why Aston Martin is on the cusp of a new dawn

Reichman says the Vulcan is perhaps the ultimate embodiment of Aston's 'power, beauty, soul' ethos.

"This is clearly a very powerful car," he told Autocar. "The beauty is there to see. This is a track car but one done with perfect proportions and surfacing in mind, all natural and created from form and shape in our typical way. The soul comes from the team. We've got our best engineers and designers on this car. It's the sort of car a designer gets up in the morning for."

The Vulcan's dramatic design mixes a full aerodynamic package with a sculpted carbonfibre body and keen attention to detail through such features as the titanium side strakes and dramatic rear lights made from 27 individual light bars on each side.

Reichman says the front-end design provides big clues to the future of Aston's sports cars, doing away with a traditional grille. "This will be a huge influence for our future sports cars," he said. "The face of the cars in particular, although we have time to develop that.

"We will take on board a much more athletic appearance for future sports cars than now. There will be more shock and surprise, more form following function with more aero and technical influence."

The two-seat interior focuses on being lightweight but it is not a stripped-out affair. It is very driver centric and completely tailored around the driving experience, with typical Aston quality and craftsmanship and 'jewellery' detailing. Materials such as Alcantara, leather, carbonfibre, aluminium and titanium are all used, and every part of the interior, like the exterior, is 'designed', right down to the direction of the weave on exposed pieces of carbonfibre.

Aston has worked with Darren Turner on the driving position to ensure all the controls are to hand, and to maximise visibility, hiding the slim A-pillars behind the roll cage. His involvement extends to working on the positioning of the mirrors in order to further improve visibility through the polycarbonate windows and screens.

The steering wheel is devoid of a top section to allow an unobstructed view of the digital instrument display, which houses all of the key driver information.

A huge amount of customisation will be offered on the Vulcan, and Aston expects no two models to be the same. To protect the bodywork in track use, Aston will supply a spare set of unpainted carbonfibre panels, allowing the car to be presevered as "art".

Although the Vulcan is track only, Aston has engineered it to allow owners to 'single type approve' it for road use if they require by ensuring items such as lights, the wiper and handbrake all feature in the correct places. Certain customers are likely to take it racing, so it meets full FIA safety regulations. However, Aston Martin has no plans to follow up the Vulcan with a full-blown road car.

The production run of 24 units was chosen to link the car to the 24-hour races in which Aston competes and because it is coming out in the year of the 24th James Bond film, Spectre, for which Aston is providing its special DB10 sports car.

Reichman says several of the cars are now accounted for by customers, despite having not officially opened any sales channels. Some customers have seen the car and have helped influence the technical spec and supply base for certain parts, but not the design. He expects the firm to have no trouble selling the 24 units, and prices should in time appreciate, as is now happening with the One-77.

The Vulcan will in essence rival the likes of the track-only McLaren P1 GTR and LaFerrari FXX K, which are also offered with driver programmes. But Reichman believes Vulcans won't be an either/or purchase decision next to rivals, but will be bought by people who can afford all the cars in the class.

Owners to get track training

Each Vulcan will be offered with an all-encompassing support package designed to allow each individual owner to get the most from his or her car.

Ahead of deliveries, drivers will be offered track days in a range of Astons — including the V12 Vantage S, One-77 and Vantage GT4 racer — to hone their skills. They'll also have access to Base Performance Simulators, a race simulator company in Banbury.

Once they take delivery of their Vulcan, a pro racer, most likely Aston's Darren Turner, will work with the drivers to help them get the most from their car, gradually progressing through the horsepower, which can be electronically limited, and different tyres, ending up with slicks.

A whole host of functions can be adjusted to suit the driver, including brake bias, the suspension and various electronic driver aids.

Aston will lay on bespoke track days for owners and also make technical support available should owners take their Vulcan to a track day elsewhere. 

Listen to the sound of the new Vulcan in Aston Martin's preview video.

Read more Geneva motor show news

Get the latest car news, reviews and galleries from Autocar direct to your inbox every week. Enter your email address below: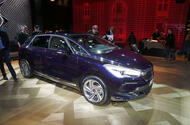 DS will eventually have a vehicle line-up of six models
The current range of Citroën DS models will slowly morph into a stand-alone DS range, as the brand formally splits from its parent

DS Automobiles has formally launched itself as a stand-alone brand at the Geneva motor show.

Coinciding with the reveal of the facelifted DS5, the first model to be badged solely under the DS brand, the firm has also revealed its new strap line: "Spirit of Avant Garde." The brand says it wants to "achieve a true upmarket comeback for the French automotive industry".

Aimed at a new generation of fashion-conscious buyers, and with a focus on personalisation, DS models will eventually be sold through a network of stores and 'salons' in up to 200 cities, including those in the UK.

Celebrating the launch of the new brand, DS has revealed a concept car based on the facelifted DS5, dubbed Moon Dust. The concept features new chrome exterior trim, a lightly reprofiled front grille and new brown leather trim inside. DS says the Moon Dust concept is powered by the same diesel-electric powertrain as the Hybrid 4x4 DS5.

Also on display in Geneva is a modified version of the DS 21 Pallas, which was first launched in 1955 and celebrates its 60th anniversary this year, as well as the Divine DS concept car.

Although DS is already recognised as a stand-alone brand in China, company officials say the firm's launch in the UK will be phased in slowly, with dwindling links to parent Citroën in the coming years. It's expected that, in the short term, Citroën dealers will offer dedicated areas in their showrooms for DS products.

Around 500,000 DS models have been sold in Europe since the brand's launch as part of Citroën in 2010. While officials won't be drawn on future volume aspirations, sales are expected to grow thanks to an expanded model line-up that will eventually encompass six global models.

Autocar understands that alongside the current DS3, DS4 and DS5 models, DS will offer two SUVs, one large and one small, to take on Audi's Q3 and Q5 models respectively. Inspiration for those models could come from the Wild Rubis concept and the DS 6WR. The latter is already on sale in China and shares its platform with the DS5.

At the very top of the range will be an Audi A8 competitor, with inspiration set to come from 2012's DS9 concept.

DS officials have already said the brand won't offer a smaller model than today's DS3.

DS's desire to take on Audi is nothing new. Last year PSA Peugeot Citroën boss Carlos Tavares said DS would look to specifically rival Audi by 2020, primarily by matching the German manufacturer's appeal and exclusivity.

The separation and launch of DS as a solo brand forms part of PSA's 'back in the race' plan, announced in April last year.

Read more Geneva motor show news

Get the latest car news, reviews and galleries from Autocar direct to your inbox every week. Enter your email address below: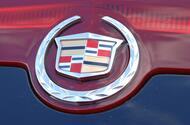 Cadillac boss says global brand needs building before Europe is tackled again
Cadillac will not relaunch in Europe until at least 2020, as it focuses on building its brand and volumes in the US and Asia, according to boss Johann de Nysschen.
Speaking at the Geneva motor show, de Nysschen, who joined Cadillac from Infiniti last year, and who had previously worked for Audi, said: "We must build a global premium brand - and that is only possible one step at a time.
"We have a reputation as a high-end brand underpinned by our 112-year history, but we are seen as US-centric and people aren't sure what Cadillac stands for. We must recognise our errors from the past. We have been on a meandering journey that even went as far as badge-engineered GM cars. We need to be candid about the mistakes.
"But the renaissance has already begun. Our company will be built around product, and my belief is that the perception of our products is about 10 years behind the reality. We need to work out how to address that, while at the same time filling product gaps, working on diesel and more."
As a result, de Nysschen has targeted expansion in China and Asia initially, growing volume with existing and new products ahead of a European and UK launch.
This will begin with the launch of CT6 later this year, as a rival to the Mercedes S-class, and stretch as far as a sub-ATS vehicle, rivalling the Audi A3 and Mercedes CLA, towards the end of the decade.
"To try and challenge the Germans in their own backyard without the right cars and powertrains is an exercise in futility," said de Nysschen. "We must also look at the dealership network, and see if there is something we can do that is different, taking cars to customers and transacting with them at home. The world is changing, and that presents opportunities to change the traditional model."
As well as the range-topping CT6 and sub-ATS compact executive car, de Nysschen has set the goal of extending Cadillac's SUV and crossover line up, with plans to launch both a new smaller SUV and a mid-size SUV that slots between the existing vehicles. 
Read more Geneva motor show news
Get the latest car news, reviews and galleries from Autocar direct to your inbox every week. Enter your email address below: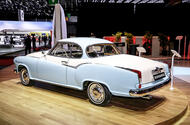 Borgward was launch in 1919
The first new model to come from relaunched German car maker Borgward will feature plug-in hybrid tech and will be revealed later this year

Once-defunct car firm Borgward will re-enter the automotive industry with a new range of models this year, and will present its first model at the Frankfurt motor show in September.

Re-launching the German brand after an absence of more than 50 years, Borgward officials told journalists at the Geneva motor show they will bring a range of "luxurious, inventive and bold," models to market.

Following the unveiling of the first model, Borgward says it will introduce up to three new cars annually. The firm's initial focus will be on Germany and emerging markets - understood to include China and the Middle East - where Borgward will set up local manufacturing plants. For now, the company will make its headquarters in Stuttgart.

While details on Borgward's future styling and powertrain developments haven't been revealed, the company has said it is working on a plug-in hybrid system, suggesting that at least part of its upcoming model range will be electrified.

The company is also placing a big focus on in-car connectivity, promising that its telematics concept, dubbed "Multiple Interaction", will "change the way you think about the car".

The revival of the firm is being led by Christian Borgward, grandson of company founded by Carl F W Borgward. He said: "We are rolling out Borgward cars that are worthy of the name because they are luxurious, inventive, and bold. Just like those of my grandfather."

Borgward CEO Karlheinz L. Knoss said: "When I first began discussing the idea with Christian Borgward, we kept asking ourselves the same question: "What would have happened if Borgward had endured?

"Unique companies and brands are characterised by passion, a pioneering spirit and enduring values. Borgward personified these attributes instilled by the strong and single-minded personality of Carl F. W. Borgward, his ideas, his products and his visionary business leadership."

Borgward was founded in 1919 but went bankrupt in 1961 and has not appeared as a name on the global motoring scene since then. Notable models from the company's past include the Borgward Isabessal TS from 1955, the Borgward P100 from 1959 and the Borgward Hansa 1500 from 1949. A Borgward Hansa team also competed in events like the Le Mans 24hr and the Nürburgring 1000km.

Read more Geneva motor show news

Get the latest car news, reviews and galleries from Autocar direct to your inbox every week. Enter your email address below: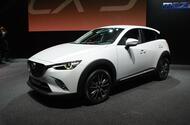 Mazda CX-3 crossover has made its European debut in Geneva
Mazda is taking on the Nissan Juke with a new compact crossover that will go on sale in June priced from £17,595 to £24,510

Mazda is gunning for the Nissan Juke, Renault Captur and Vauxhall Mokka with the new CX-3 crossover, making its European debut at the Geneva motor show.

The CX-3 draws heavily on the recently launched Mazda 2. It retains many of that car's styling cues, having a similar cabin and using one of its engines. However, unlike the 2 and almost all of the new baby SUV's obvious rivals, it is available with a choice of front-wheel or four-wheel drive.

The new model looks like a natural mix of the latest generation of 2 and its larger stablemate, the CX-5. It features blacked-out C-pillars that are designed to make the roof appear as if it's floating, as well as prominent plastic wheel arch cladding that's more reminiscent of the CX-5. In addition, it gets the 2's prominent front grille, crisp surfacing along its flanks and slim tail-lights.

The CX-3 uses the same basic platform as the Mazda 2, while its 2.57m wheelbase is the same. However, it features 10mm longer front and rear overhangs, a taller front firewall and a 50mm higher driving position. As a result, it is considerably longer (by 21.5cm) and slightly taller (a 5.5cm increase).

The new model also shares 80% of its parts with the new Mazda 2 supermini, a high proportion that shows how sophisticated engineers have become in spinning new variants off humble hatchback platforms. "We have worked hard on commonality, but also making the two versions very different," CX-3 project manager Michio Tomiyama said.

Mazda has carried over the suspension from the Mazda 2, while beefing up the rear twist beam axle and cleverly modifying the lower arms of the supermini's front struts to give a raised ride height. The conventional, hydraulic power steering is carried over, too, albeit retuned to suit the soft-roader.

A choice of 118bhp or 148bhp 2.0-litre SKYACTIV-G petrol engine is available in the CX-3, while the 1.5-litre 105bhp engine from the 2 is carried over. This engine emits 105g/km of CO2 in 2WD manual guise. The higher-powered petrol engine is available only as a four-wheel-drive manual variant in Sport Nav trim.

Strangely, Mazda will offer the CX-3 with only diesel power in Japan, positioning clean diesel as a competitor to petrol hybrids in the absence of a Mazda petrol hybrid powertrain.

The standard transmission is a six-speed manual, but a six-speed automatic is available with the lower-powered petrol and diesel engines. The four-wheel drive system gets the same torque vectoring technology we've already seen on the CX-5. It's standard on the diesel auto CX-3 and optional on all other models.

The interior design is close to the 2's. It has the same slim fascia architecture and a 7.0in colour touchscreen that is controlled by a dial between the front seats, and which is able to offer sat-nav and internet-streamed services. The new model gets the same range of safety technology as well, including a lane-departure warning system, blind spot monitoring and city emergency braking.

Five trim levels are available: SE, SE Nav, SE-L, SE-L Nav and Sport Nav. Entry-level SE trim comes with 16in alloys, and heated and electric folding wing mirrors. SE-L adds rear privacy glass, front LED foglights, heated seats, automatic wipers and rear parking sensors. Range-topping Sport Nav comes with LED headlights, LED rear lights, 18in alloys and chrome door sills. It also adds an upgraded Bose stereo, keyless entry, a reversing camera and a head-up display.

The CX-3 will go on sale on 19 June this year. UK prices position it in the middle of the market and above cheaper rivals' entry-level models. Petrol versions will range from £17,595 for the entry-level 2WD in manual guise with SE trim, to £22,495 for the AWD 148bhp 2.0-litre manual in Sport Nav trim. Diesel prices will range from £18,995 for a 2WD CX-3 in SE trim to £24,695 for the AWD Sport Nav CX-3 with an automatic gearbox.

"We know there are new premium entrants coming and we will position the CX-3 against premium rivals, not entry-level competitors," said Jeremy Thomson, Mazda UK boss.

Read more Geneva motor show news

Get the latest car news, reviews and galleries from Autocar direct to your inbox every week. Enter your email address below: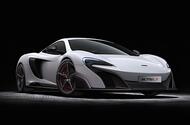 How McLaren endowed the 675LT with a harder edge for track driving by shedding weight and tuning the handling
McLaren has officially pulled the wraps from the 675LT (Longtail), the latest addition to its Super Series range.
The new car is more track-focused than its stablemate the 650S and according to global marketing director, Jamie Corstophine, is something customers have asked for, rather than a point-scoring exercise in bettering competitors' performance figures.
The new car goes on sale in July at a price of £259,500 and will be limited to 500 units. The 675LT is 100kg lighter and at 666bhp, 25bhp more powerful than the 650S, and that much was revealed before the show. However, further details revealed by McLaren suggest technical changes should add up to an enhanced driving experience that goes beyond mere brute power.
First, there's the weight: 100kg is a lot. It's the equivalent of an average male person plus an airline baggage allowance. "The reduction in mass makes the biggest difference to the way the car feels," says Mark Vinnels, McLaren's programme development chief.
Weight has been paired from "wherever we could find it" he adds, including from suspension components, the wheels, which are the lightest ever fitted to a McLaren production car, body panels and the carbonfibre wing that not only contributes to the 675LT's 40% higher downforce but is lighter than the one fitted to the 650S. The exhaust is made from super-lightweight Titanium and crosses over to allow an optimum, longer length to be packaged inside the car.
The net result is a supercar that's even more connected to the driver than the 650S, if that's possible, and nimble, too. "Put a bit of lock on, with the ESP off, and the car will pirouette around the nose badge in perfect doughnuts," enthuses Vinnels.
Chris Goodwin, the development driver, explains how his team worked hard to exploit those characteristics with fine tuning of the suspension geometry, and to connect the driver with them. Goodwin subscribes to the traditional philosophy that to get the best from a car, the driver should feel part of it. A snug-fitting seat and good pedal feel are essential to create that sensation of being wedded to the car "but they're not everything," he says.
"When I drive it has to be intuitive. When I brake I want to extend my foot no farther than where I think the braking effort should start and when I steer, I want the car to follow my eyeline without consciously thinking about how much I'm moving the wheel."
Goodwin and his team spend many hours tuning what he calls "the relationship between the tyre and the road surface." He talks about "'feeling the grip'"; sensing the tyre bite into the road surface as the steering wheel is moved. However, that elusive optimum feel can be lost in an instant by making a bad choice. "It's easy to screw up the geometry, for example, by dialling-in too much steering caster to try to increase feel." Do that and it's possible to overwhelm that subtle relationship between the tyre's contact patch and the road surface, he explains.
One of the more subtle, but possibly most important changes, has been to the transmission. McLaren believes this to be the first production car to feature 'ignition cut' on full-throttle up-shifts, rather than the traditional method of cutting the fuelling for a few milliseconds. Do that, explains Vinnels, and the fuel has to be reintroduced to the engine, which takes time. Ignition cutting is typically used in race cars with sequential transmissions to achieve a 'flat-shift'. It kills torque instantly and when the shift is completed, it reinstates torque just as quickly.
The whole process is faster than the blink of an eye and much, much faster than a heartbeat. The McLaren men are understandably enthusiastic about the fun factor this feature delivers. "It's part of this process of integrating the driver with the car, and it takes driver involvement to another level," concludes Goodwin.
By Jesse Crosse
Read more Geneva motor show news
Get the latest car news, reviews and galleries from Autocar direct to your inbox every week. Enter your email address below:
New model will not be an Alfa Romeo or Abarth product
The long-anticipated Fiat-Chrysler roadster based on the Mazda MX-5 will be badged as a Fiat 124, it has been confirmed.  
Fiat boss Sergio Marchionne confirmed the name during an Autocar interview at the Geneva motor show. 
News of a roadster co-development between Mazda and Fiat Chrysler has long been known but speculation had suggested the model would be badged as an Alfa Romeo Spider, or even as a standalone model in the Abarth range. 
The announcement fits with earlier comments from Marchionne who stipulated that all future Alfa cars should be "built in Italy with Italian-produced powertrains". Fiat badging for the Japanese-built roadster chimes with these wishes.
Read more Geneva motor show news
Get the latest car news, reviews and galleries from Autocar direct to your inbox every week. Enter your email address below: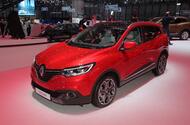 New Renault Kadjar has made its official debut at the Geneva motor show
The Renault Kadjar has been officially revealed at the Geneva motor show, before it goes on sale in Europe in early summer.
The Kadjar shares many components with the Nissan Qashqai, thanks to the Renault-Nissan Alliance, and it will be taking on much the same market as that model, as well as the likes of the Mazda CX-5, Hyundai ix35 and the Ford Kuga.
The company's vice president for exterior design, Anthony Lo, said that there are a lot of shared parts between the two cars: "The agreement [between the two companies] is that everything you see is different, but we had a lot of freedom to create our own stuff. We tried to carry over everything you don't see."
The Kadjar shares engines with the Qashqai, including the 1.5-litre and 1.6-litre diesels. Renault's head of design, Laurens van den Acker, said: "We have the benefit of the very good engines, with low CO2 values. I think when you look at this in terms of CO2, engines, quality, design and flexibility, and functionality of the interior, you have a very strong package."
The 108bhp 1.5-litre diesel is the most economical model offered, with CO2 emissions of 99g/km and fuel economy of 74.3mpg. Final performance figures are not yet confirmed but it is expected to offer much the same levels as the Qashqai, with 0-62mph coming in 11.9sec. The 128bhp 1.6-litre is set to make it from 0-62mph in 9.9sec, emit 115g/km and average 64mpg. Performance and economy figures are said to be largely similar for both automatic and manual versions.  A 128bhp 1.2-litre TCe petrol will also be offered.
Full trim and specification levels will be revealed closer to the on-sale date, but Renault says the Kadjar will be offered with a reversing camera, a hands-free parking system, engine stop-start, emergency brake assist, lane departure warning and road sign recognition with speed limit alerts.
Despite being predominantly an on-road car, the Kadjar, to be offered with a choice of two- or four-wheel drive, is also designed to cope with some off-roading. The two-wheel-drive models will come with an Extended Grip system that is claimed to enhance grip on low-traction surfaces. The all-wheel drive system has three modes: Auto, Lock and 2WD.
The Kadjar also comes with a 19cm-high ground clearance, and approach and departure angles of 18 and 25 degrees respectively. It also comes with front and rear skid plates, and a stainless steel boot sill guard for added protection.
The Kadjar is 4.45 metres long, 1.84m wide and 1.6m high, making it slightly larger than the Qashqai. At 472 litres, with the rear seats in place, its boot is also 42 litres bigger.
The boot will also come with several practical touches. These include handles to drop the rear seats on a 60/40 split – a system that allows the compartment to be split into two or three sections – and an adjustable boot floor.
The front passenger seat can also be dropped to create a small table, or to load longer items. Renault says there is also 30 litres of storage around the cabin.
The Kadjar will also come with the latest version of Renault's R-Link 2 infotainment system that will be able to offer voice control, navigation, Bluetooth and radio.
Speaking of the Kadjar's importance to Renault, Laurens van den Acker said: "I think it is no secret that we are very late with this segment. It is a big gap in our line-up that we have finally filled, and it is very important for us to finally have a C crossover."
Despite the close relationship with the Qashqai, van den Acker said the aim was to create a link with Renault's current cars, saying: "It was important to do the big brother of Captur. It was not important to do a sister of Qashqai."
However, he said the two Renault/Nissan cars could sit alongside each other: "The goal is not to steal sales from the Qashqai. It is to steal sales from Volkswagen, from Kia, from Toyota, and I think there is room in the market to do it."
Get the latest car news, reviews and galleries from Autocar direct to your inbox every week. Enter your email address below: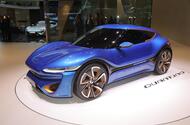 The Quantino gets 136bhp from its four electric motors
All-electric low-voltage coupé has a claimed range of more than 620 miles

NanoFlowcell has unveiled a second concept car, the Quantino, at the Geneva motor show.

According to the electric car manufacturer, the Quantino is the smaller sibling of the Quant F and is described as an "innovative electric vehicle with mass appeal".

The 2+2 coupé, which measures 3.91m in length, uses flow cell battery storage technology derived from the Quant F. An ionic liquid is stored in two 175-litre tanks, one tank with a positive charge and the other with a negative charge.

It provides power to a low-voltage drive system with four 25kW electric motors producing a total of 136bhp. NanoFlowcell claims a top speed of 124mph and an all-electric driving range of more than 620 miles.

The battery-powered coupé features front and rear end styling similar to its Quant e-Sportslimousine and F siblings, and it sits on 22-inch alloy wheels.

NanoFlowcell chief technical officer Nunzio La Vecchia said: "The Quantino is affordable and features an extravagant, unique design. It is not just a concept vehicle - it will become reality in the course of this year.

"We will be driving the Quantino in 2015. And we aim to attain approval for road use very quickly."

Read more Geneva motor show news

Get the latest car news, reviews and galleries from Autocar direct to your inbox every week. Enter your email address below: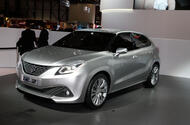 New B-segment hatchback model is on the way from Suzuki
The Suzuki iK-2 concept car has made its public debut at the Geneva motor show.
The design previews a small hatchback that has already been confirmed for production, and which is larger than the recently released Celerio.
The iK-2 is built on an all-new platform that represents a comprehensive redesign of Suzuki's existing underpinnings. The company says that it will consolidate its existing four platforms to offer just three in a bid to speed up its ability to release new cars.
Power comes from a new direct-injection 1.0-litre turbocharged petrol engine that promises to be lighter, while meeting dynamic and performance expectations. As well as this small petrol engine, Suzuki has also confirmed that the production iK-2 will also come with a mild hybrid engine.
The model will join the Suzuki range in early 2016.
Read more Geneva motor show news
Get the latest car news, reviews and galleries from Autocar direct to your inbox every week. Enter your email address below: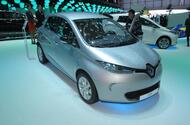 The Renault Zoe now has a range of 149 miles
Renault Zoe gets increased electric range and more compact motor, and will go on sale later this year

The Renault Zoe electric car has been revised to offer an increased range, and the upgraded car has been revealed at the 2015 Geneva motor show. The manufacturer now claims a range of 149 miles, up from the current car's 130 miles.

The improvements come thanks to a new electric motor and an optimising of the electronic management.

The R240 synchronous electric motor, Renault's own design, is lighter and more compact than the one that has been installed in the Zoe since its launch in 2012. It consumes less energy and is capable of faster charging times. The power output of 87bhp and torque of 162lb ft are unchanged from the current Zoe's.

The revamped Zoe also features a new version of the Chameleon charging system, which allows faster charging at home using 3kW and 11kW chargers. It can still be charged at 22kW at fast charging points.

Renault's revised Zoe will be available in the UK later this year. 

Read more Geneva motor show news

Get the latest car news, reviews and galleries from Autocar direct to your inbox every week. Enter your email address below: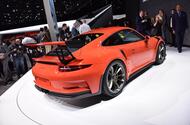 Extreme version of Porsche's road racer gets uprated 4.0-litre flat six and less weight; priced at £131,296 and revealed at Geneva
Porsche has equipped its new 911 GT3 RS with a 4.0-litre version of its naturally aspirated six-cylinder boxer engine boasting the same 493bhp as the similarly configured unit used by its predecessor, but with an additional 15lb ft at 384lb ft.
Unveiled at the Geneva show prior to going on sale in the UK in May at a price of £131,296, the pared-down road racer is based on the latest 911 GT3.
The GT3 RS is clothed in a modified aluminium body borrowed from the 911 Turbo. In order to save weight and lower the centre of gravity, it has a new magnesium roof structure and a bonnet and engine lid fashioned from carbonfibre-reinforced plastic.
The bonnet and roof each feature a 30cm-wide indent down their centre line in a look reminiscent of that seen on earlier air-cooled 911s. The engine lid has additional cooling elements and an integrated ducktail-style spoiler aimed at increasing downforce at speed.
The aerodynamic package also includes a prominent splitter element, modified front wings with integrated air ducts to lower the pressure in the wheel house and reduce front axle lift, and a large, adjustable rear wing.
Despite the adoption of the wider 911 Turbo's bodyshell, the 911 GT3 RS's kerb weight of 1420kg — 10kg under that of the standard 911 GT3 — endows it with a power-to-weight ratio of 347bhp per tonne. This gives it a claimed 0-62mph time of 3.3sec — 0.6sec faster than the old 911 GT3 RS — and a 0-124mph time of 10.9sec.
Top speed varies according to the amount of downforce dialled into the rear wing, although Porsche officials suggest it will crack 200mph in low-downforce guise.
Details of the extent of the changes made to the 4.0-litre engine used by 911 GT3 RS remain under wraps, although its 493bhp and 384lb ft are 25bhp and 60lb ft more than that produced by the 3.8-litre powerplant found in its standard sibling, making it the most powerful naturally aspirated engine yet to be fitted to a road-going version of the iconic 911.
Drive is sent to the rear wheels through a reworked seven-speed dual-clutch automatic gearbox and fully variable locking differential with an integrated torque vectoring function.
Porsche claims the new 911 GT3 RS is capable of lapping the Nürburgring in just 7min 20sec.
In the meantime, Porsche is also working on a brand-new supercar to compete with the likes of the Ferrari 488 GTB and McLaren 675LT. Hatz has said it will be ready by the end of the decade "at the latest".
Details are patchy, but the car is believed to feature the brand-new V8 motor already in development for the new Panamera, its 928-replacing two-door variant and the next Cayenne.
Mounted amidships behind the driver, the engine is likely to follow current thinking and derive its power as much from turbocharging as its displacement. 
It is not yet known whether the car will feature any degree of hybridisation, but it is clear that this is not a replacement for the 918 Spyder hypercar but a standard, production model. Hatz has, however, also confirmed that a new 918 will eventually be built.
Porsche's two-door sports car future
911
New 500bhp GT3 RS will be unveiled in March and followed this autumn by the second-generation '991' 911, featuring a new range of turbocharged engines based on the new motor designed for the RS. A flat six configuration will be retained without hybridisation, which Porsche feels to be more useful in cars like the Cayenne and Panamera.
Hatz also confirmed that despite comments made by at least one of his predecessors, the new turbocharged flat four engine Porsche has been known to be working on for some years will not find its way into the back of a 911. "A 911 has a flat six engine," said Hatz, and left it at that.
Instead, the new flat four will first appear in the Boxster early next year and should also feature in the Cayman.
Cayman
New £64,451, 380bhp flagship Cayman GT4 will be joined at the other end of the range by a new four-cylinder entry-level model. The new engine, which is two-thirds of the new flat six, should displace around 2.0 litres but will be turbocharged to provide "proper Porsche performance".
Boxster
This will also receive the new four-cylinder engine. Moreover, there will be a new variant that's likely to be the most sporting model in the current range. Tipped as a replacement for the popular Spyder of 2011, the car - possibly bearing the Club Sport name but not GT4 - is expected to have a little more power and a lot less weight.
It will be developed by the mainstream Porsche operation, not the Motorsport department that is responsible for the Cayman GT4.
Expect the new car to be only marginally more powerful than the current 325bhp Boxster GTS and for the bulk of its additional dynamic prowess to be derived from a weight loss programme and a yet more sporting chassis set-up.
918 replacement and a new super car
Now that the 918 has sold out, its place as the Porsche flagship will be taken by the new mid-engined supercar, due to break cover by the end of the decade.  It is believed to be powered by a version of the all-new V8 engine that Porsche is known to be developing for the Cayenne and Panamera. Hatz said the new car would be with us before the end of the decade "at the latest".
Having proved that it can sell 918 units of a car for which conventional wisdom suggested there should be only about 500 buyers, Porsche is sure to replace it, but only after a suitable gap. Typically, Ferrari spaces its hypercars at 10-year intervals.
Read more about the Geneva motor show
Get the latest car news, reviews and galleries from Autocar direct to your inbox every week. Enter your email address below:
The Trophy is an upgraded version of Renault's Clio Renaultsport
Hardcore Clio gets 217bhp and will go on sale in Europe this summer

Renault has unveiled a faster, more powerful, better-handling version of its Renaultsport Clio called the 220 Trophy.

The car, is a specially 'numbered' hardcore edition designed to sit above existing Renaultsport Clios and counter disappointment among some enthusiasts with the existing model. It will reach European showrooms this summer and is tipped to cost about £2000 more than the present car.

The 220 Trophy's 1.6-litre turbo engine has been tweaked to produce 10% more power, about 217bhp and the rev limit is raised from 5600 to 6800rpm. There's a larger turbocharger and the air intake and exhausts have been revised to meet the latest Euro 6 clean-air standards as well as delivering extra performance. The CO2 output drops 6g/km to 138g/km (one VED band).

Torque rises 8% to 192lb ft and there is an extra 'torque boost' feature that delivers a further 8% of torque when in fourth and fifth gears.

Renault has moved to counter criticism of the Clio 200's dual-clutch paddle-shift transmission by cutting shift times by 30% and reducing paddle travel to improve gearchange feel.

The Trophy's chassis is lowered lower by 20mm at the front and 10mm at the rear. Springs, shock absorbers and bump-stops are all re-rated for high performance use. There's a new, faster steering rack and a change to Michelin Pilot Super Sport 205/40 R18 tyres. The result is a car that cuts three seconds from a typical 1min 40sec lap on Renault's secret test track. 

The performance mods are accompanied by some subtle badge changes, plus new-design diamond-cut alloys.

Read more Geneva motor show news

Get the latest car news, reviews and galleries from Autocar direct to your inbox every week. Enter your email address below: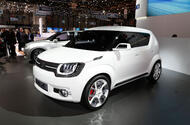 The Suzuki iM-4 is a small SUV, following in the footsteps of the likes of the LJ and the Jimny
The Suzuki iM-4 has been revealed at the Geneva motor show.
The model is officially a concept car, but it is expected to make it into production in 2016. It is based on a new platform that aims to cut weight, increase rigidity and improve handling.
The iM-4 comes with a 4WD system, a high ground clearance and 18in alloy wheels. It is powered by a mild hybrid engine, which Suzuki is calling the SHVS (Smart Hybrid Vehicle by Suzuki) and features a 1.2-litre petrol engine, lithium-ion batteries and a start-stop system.
At 3693mm long, it is 18mm longer than Jimny, but 482mm shorter than the Vitara.
Read more news from the Geneva motor show
Get the latest car news, reviews and galleries from Autocar direct to your inbox every week. Enter your email address below: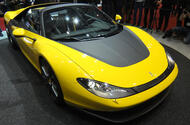 Pininfarina shows off one of only six examples of its Ferrari 458 Spider-based barchetta at the Geneva motor show
Pininfarina is displaying a Ferrari Sergio at the Geneva motor show, in celebration of 85 years of Pininfarina and the show itself.
The Ferrari Sergio is a limited edition roadster which is based on the Ferrari 458 Spider. It was designed by Pininfarina to celebrate 60 years of Ferrari's collaboration with the Italian design house, and to commemorate the death of Sergio Pininfarina – the company's figurehead and former boss – in 2012.
It was originally revealed as a concept car at the 2013 Geneva motor show, and the positive reaction it received meant that it was decided that a total of six examples would be made with Ferrari. Each car would celebrate one decade of the cooperation between the two companies.
Paolo Pininfarina, boss of the company, said: "It's an outstanding expression of the potential of Pininfarina in 2015."
The Sergio features a 597bhp Ferrari 4.5-litre V8 engine, also found in the 458 Speciale, which allows the car to accelerate from 0-62mph in just 3.0sec.
Final assembly of the Sergios took place at Pininfarina's plant in Cambiano, Italy. All have already been accounted for, much like the recently revealed Ferrari F60 America.
Pricing for the Sergio has not been disclosed but it is estimated to have cost around £2.5m. Each one of the six cars made was specified by their owner in a series of sessions at Ferrari's atelier in Maranello.
Sergio Pininfarina: A tribute to a legend
Fabio Filippini, Pininfarina's chief designer, said: "We asked Ferrari before even drawing the car if we could do it and Luca di Montezemolo [boss of Ferrari at the time] said we had all of his support.
"We decided it should be a mid-engined Ferrari because the first Sergio Ferrari was the Dino Berlinetta Speciale, the ancestor of all mid-engined Ferraris."
As well as retaining the core structure of the 458 Spider, the Sergio also utilises all of its interior components, although the cockpit has been reworked to include black leather upholstery with red stitching, a carbon dashboard and door well trim and Alcantara seat inserts. The mechanical components, track and wheelbase remain unchanged, too.
The Sergio's bodyshell is also claimed to be stiffer than that of the 458 Spider on which it is based, as well as over 100kg lighter – resulting in an estimated kerb weight of around 1280kg.
Geneva motor show 2013: Pininfarina Sergio
Pininfarina's Sergio was first revealed in the UK at a gathering of Pininfarina models at the Hurtwood Park Polo Club in Surrey. 
Previous Pininfarina one-offs based on Ferraris include the Ferrari F360 Modena Barchetta and the Testarossa Spider, as well as myriad show cars and concepts.
Read more Geneva motor show news
Get the latest car news, reviews and galleries from Autocar direct to your inbox every week. Enter your email address below: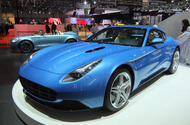 Milan-based coachbuilder to build five of its Ferrari F12-based Berlinetta Lusso coupés
Italian coachbuilder Touring Superleggera's Berlinetta Lusso has been revealed at the Geneva motor show.
The car is based on the Ferrari F12 Berlinetta, though adopts minor styling changes to give the car a more retro appearance.
Most noticeable is the large grille which dominates the front end of the concept. The interior of the F12 also appears mostly unchanged, and keeps its digital dashboard.
Previously, an official video released by Touring Superleggera hinted at a deep Ferrari connection, with the Carlo Anderloni-penned Ferrari 166 MM Touring starring alongside snippets of the firm's concept. Included in the video was a quote by late Fiat owner Gianni Agnelli: "A well-done thing can be made better."
The Berlinetta Lusso retains the F12's naturally aspirated 6.3-litre V12, which produces 731bhp and 509lb ft. Performance is claimed to be the same as the Ferrari F12, meaning the Berlinetta Lusso should be capable of sprinting from 0-60mph in just 3.0sec.
Touring Superleggera has revealed low-volume production cars in the past at Geneva. Two years ago, the firm pulled the wraps off its Alfa Romeo 8C-based Disco Volante, and three years prior to that it revealed its Bentley Flying Star shooting brake.
Read more Geneva motor show news
Get the latest car news, reviews and galleries from Autocar direct to your inbox every week. Enter your email address below: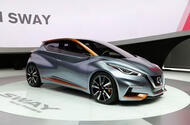 Hatchback concept previews the next-generation Micra, which is set to launch in 2016
Nissan has unveiled its Sway concept at the Geneva motor show. The model previews the next-generation Micra.
The 4010mm long, 1780mm wide and 1385mm high, the Sway concept features Nissan's new design language first introduced on the new Murano, albeit in a more conceptual style. The pared back interior is inspired by the IDX concept of 2013.
Design chief Shiro Nakamura said: "We are experimenting to see how Nissan might be able to bring fresh ideas to the compact segment."
The new Micra is due to launch in mid-2016. The model will be led by European design and engineering teams, a strategy also adopted by the Qashqai and Juke  and opposite to the current car's global brief.
Read more Geneva motor show news
Get the latest car news, reviews and galleries from Autocar direct to your inbox every week. Enter your email address below: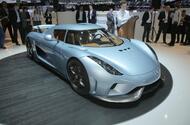 The Regera is Koenigsegg's first ever hybrid model
Swedish supercar maker unveils its new hybrid model, featuring a V8 engine and three electric motors

Koenigsegg has revealed its new Regera hybrid hypercar at the Geneva motor show.

The first hybrid created by Koenigsegg is powered by the combination of a V8 engine and three electric motors – one on each rear wheel and one on the crankshaft.

The Regera features a softer front-end design than the Agera and comes with large front air intakes, a front diffuser, a wrap-around windscreen and a prominent roof scoop. At the rear, the new model gets an Akrapovic-developed exhaust which exits from a rear diffuser, above which is the Regera's charging port.

The Regera's large rear spoiler contributes to a total downforce of 450kg at 155mph. The model sits on carbonfibre wheels – 19in at the front and 20in at the rear – and features ventilated ceramic brake discs at all four corners.

Output from the Regera's 5.0-litre twin-turbocharged V8 engine is 1085bhp at 7800rpm. However, the added 697bhp coming from the electric motors produces a total system output of 1782bhp and combined torque of 1549lb ft.

Koenigsegg says the Regera is the most powerful production car in existence, with its outputs significantly eclipsing the likes of the McLaren P1, LaFerrari and Porsche 918 Spyder.

According to the car maker, it will cover 0-250mph in under 20sec, 95-155mph in 3.2sec and 0-62mph in around 2.8sec. It has also revealed that the Regera will run up to 20mph on electric power only.

The key to its performance is its relatively lightweight hybrid set-up. Although the Regera is not referred to as a traditional hybrid, the model does feature a new Koenigsegg Direct Drive (KDD) transmission which, the company says, can reduce energy losses by up to 50% compared with traditional transmissions and CVTs.

Despite the huge power output of the Regera, Andreas Petre, Koenigsegg's director of sales in Asia, Middle East, Africa and Oceana, said it wouldn't be difficult to drive on the road: "It has very sophisticated ESP, traction control, active chassis and aerodynamics. It's like a very fast Tesla with a beautiful sound."

Just 80 examples of the Regera will be made over the next five to six years, and each will cost $1.89 million (around £1.23m) before tax.

The Swedish manufacturer also showed off the Agera RS at Geneva. The latest evolution of the Agera supercar is track-focused and boasts upgraded bodywork, active aerodynamics and more power.

Read more Geneva motor show news

Get the latest car news, reviews and galleries from Autocar direct to your inbox every week. Enter your email address below: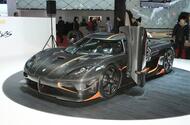 The Agera RS is powered by Koenigsegg's familiar 5.0-litre twin-turbocharged V8 engine
Hardcore Agera RS supercar gets 1144bhp - only 25 examples will be made

The Koenigsegg Agera RS is the Swedish manufacturer's latest evolution of the Agera supercar, and has made its global debut at the Geneva motor show.

Described as "taking the Agera to all new levels of performance," the track-focused RS uses technology from the One:1 hypercar, and gets upgrades to the aerodynamic bodywork: a track-optimised front splitter and an active rear spoiler which is capable of providing up to 450kg of downforce at 155mph.

Power for the Agera RS comes from Koenigsegg's familiar 5.0-litre twin-turbocharged V8 engine, with power outputs boosted beyond those in the Agera S and Agera R, to 1144bhp and 944lb ft of torque. The engine is connected to a seven-speed paddle-shift transmission.

While official performance figures have yet to be revealed, expect the RS to improve on the old Agera R's 0-62mph sprint time of 2.9 seconds.

The RS is also lighter than the Agera R by around 40kg, with a kerb weight of 1395kg. Ventilated ceramic brake discs feature at all four corners, while the Agera RS sits on 19in carbonfibre wheels at the front and 20in wheels at the rear, all shod with Michelin Pilot Sport Cup2 rubber.

Koenigsegg says the Agera RS is "the ultimate track tool, while still being able to be registered for road use worldwide."

The Agera RS will be made in a strictly limited production run of 25 units, with 10 of those already sold. While pricing has yet to be revealed, it's expected the Agera RS will command a significant premium over the Agera R. The car is on display next to the Regera, Koenigsegg's new hybrid hypercar.

Read more Geneva motor show news

Get the latest car news, reviews and galleries from Autocar direct to your inbox every week. Enter your email address below: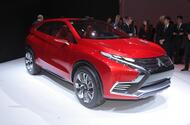 Mitsubishi's XR-PHEV II plug-in hybrid powertrain emits 40g/km of CO2
Evolution of Mitsubishi's 2013 XR-PHEV will be powered by an updated plug-in hybrid system

Mitsubishi has revealed its XR-PHEV II concept car at the Geneva motor show.

The crossover concept, which is described as a "declaration of intent" for the brand, is an evolution of 2013's XR-PHEV concept and points towards a future performance crossover that would sit below the Outlander PHEV.

Measuring 4.49m long, 1.89m wide and 1.62m high, the XR-PHEV II concept gets Mitsubishi's large central grille design, as well as traditional SUV styling traits.

Mitsubishi says the two-wheel-drive concept is powered by a plug-in hybrid powertrain designed for front-engine, front-wheel drive models and will come with a "high-output" electric motor offering a "low environmental impact, dynamic agility and athletic design".

The updated plug-in hybrid system, which combines a conventional internal combustion engine with a newly developed electric motor and 12kWh battery, emits 40g/km of CO2 and produces 160bhp.

Depending on driving conditions and remaining battery charge, the system automatically switches between all-electric, 'series hybrid' or 'parallel hybrid' modes. The driver can also manually select the driving mode by switching between 'battery save' or 'battery charge' modes.

Inside, the XR-PHEV II features an aluminium frame that spreads out sideways from the centre console, while Mitsubishi says the cockpit is driver-focused with controls falling close to hand.

Read more Geneva motor show news

Get the latest car news, reviews and galleries from Autocar direct to your inbox every week. Enter your email address below: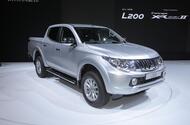 An all-new 2.4-litre diesel engine features on the new L200
Fifth generation of Mitsubishi's big-selling pick-up revealed with new engine and transmission options

An all-new Mitsubishi L200 pick-up has been revealed at the Geneva motor show.

The current model has been on sale for almost a decade. To date, 1.3 million units have been sold.

The new model gets a host of upgrades aimed at making it more refined and safer, without softening the car's hard-won reputation for toughness. 

The main improvement is an all-new 2.4-litre diesel engine, which is available in two states of tune. The entry-level engine has 151bhp and 280lb ft of torque, while the higher-output version has 178bhp and 317lb ft. There is an all-new six-speed manual gearbox as well as a paddle-shift automatic option. Importantly, given that the L200 will be almost entirely bought as a company vehicle, CO2 has dropped from 199g/km to 169g/km for the cleanest models.

The new engine, along with beefed-up body mountings and revised suspension settings, are claimed to give significant improvements in passenger comfort and reduce noise and vibrations passed into the cabin. The steering has been speeded up, too, in an effort to sharpen up the driving experience.

Externally, the new L200 is closely related to the model it replaces, but with redesigned front and rear ends. Mitsubishi is also claiming the cabin is higher in quality, more comfortable and more spacious than that of the outgoing car.

Full-time four-wheel drive, stability control, traction control, lane departure and hill start systems are available on the new model. Seven airbags are provided in the cabin for improved crash protection.

Although Mitsubishi has made significant commitments to hybrid and plug-in technologies, most recently with a hybrid pick-up at the 2013 Geneva motor show, there is no confirmation that a low-emissions L200 will form part of the line-up. 

Get the latest car news, reviews and galleries from Autocar direct to your inbox every week. Enter your email address below: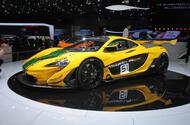 Power from the P1's twin-turbo V8 engine is now rated at 789bhp
McLaren's exclusive 986bhp P1 GTR costs £1.98 million and will only be offered to existing P1 owners

This is the final production version of the McLaren P1 GTR, the ultimate track-only incarnation of the Woking firm's hypercar.

The 986bhp P1 GTR was first seen in design concept form at the Pebble Beach Concours d'Elegance last August. Now in its final form, the P1 GTR is on display at the Geneva motor show, with its design further optimised for aerodynamic performance and cooling.

The Instant Power Assist System powertrain's power output has been significantly boosted over its application in the road-going P1. The twin-turbo 3.8-litre V8 now produces 789bhp (up from 727bhp in the standard P1) and the electric motor has 197bhp (up from 176bhp). The combined output is 986bhp, up from 903bhp. Weight has also been saved by removing powertrain features designed specifically for road use.

The aerodynamic package on the P1 GTR is even more extensive than on the P1 road car. The most striking element is the large, fixed rear wing, which sits 400mm above the bodywork, 100mm more than the adjustable rear wing on the road car at its highest setting.

This wing works with the aerodynamic flaps in front of the front wheels, and the whole package produces 10% more downforce than the P1 road car, at 660kg at 150mph. The Drag Reduction System of the P1 road car is retained.

Read the full McLaren P1 review

As with the design concept, the P1 GTR production car has an aerodynamic blade running along the lower bodywork, which is said to smooth airflow. A more aggressive front splitter is also used.

Lightweight features on the P1 GTR reduce the P1 road car's 1490kg weight by 50kg. These include the use of motorsport-spec polycarbonate for the side window, carbonfibre panels for the roof and engine bay in place of glass, and twin exhaust pipes made from an Inconel and titanium alloy.

The front track of the P1 GTR is 80mm wider than that of the P1 road car, and it sits 50mm lower to the ground on a fixed ride height. It runs on 19in centre-locking motorsport alloy wheels with slick Pirelli tyres.

This P1 GTR is finished in the same yellow and green livery as the Harrods-sponsored F1 GTR chassis #06R that finished on the podium at Le Mans in 1995.Offered for sale to only the 375 existing P1 road car owners for £1.98 million, the P1 GTR includes entry to the McLaren P1 Driver Programme. 

This is similar to Ferrari's XX programme and includes a driver profiling session with McLaren that includes a bespoke seat fitting, a design and livery consultation with design chief Frank Stephenson and a go in McLaren's simulator.

An initial testing session for owners will take place at Silverstone, before a proper track session at the Circuit de Catalunya in Spain. 

Rivals for the hardcore P1 include the LaFerrari FXX K and the recently announced Aston Martin Vulcan.

Watch McLaren's official preview video for the new P1 GTR.

Watch McLaren's official video explaining its P1 GTR Driver Programme:

Why is McLaren making the P1 GTR?

Read more Geneva motor show news

Get the latest car news, reviews and galleries from Autocar direct to your inbox every week. Enter your email address below: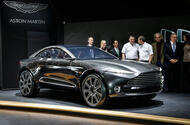 All-electric, four-wheel-drive concept car points towards Aston Martin's plans to move beyond its core sports car market
The Aston Martin DBX Concept, a surprise unveiling at the Geneva motor show today, points towards the British manufacturer's plan to expand its model range to appeal to new types of customer.
Aston Martin said the DBX Concept, which represents a radical diversion for the brand, was "created to defy conventional thinking about the luxury GT segment [and] reach out to a more diverse global audience than ever before".
The company stated that the DBX Concept is by no means production ready, but is "a piece of fresh, bold thinking about what Aston Martin GT customers around the world could request of us in the future".
However, Aston Martin chief executive Andy Palmer confirmed that there were plans to enter a car into the space occupied by the DBX in the future.
"The DBX Concept is a challenge to the existing status quo in the high luxury GT segment," said Palmer. "It envisages a world, perhaps a world not too far away, when luxury GT travel is not only stylish and luxurious but also more practical, more family-friendly and more environmentally responsible.
"I asked my team at Aston Martin to expand their thinking beyond conventions, to explore what the future of luxury GT motoring would look like in years ahead, and the DBX Concept is the result."
The DBX Concept was designed by Aston Martin's chief creative officer Marek Reichman and his team at the brand's global headquarters in Gaydon, Warwickshire.
It represents a major evolution of the company's design language. The four-seater is said by Aston Martin to "major on day-to-day practicality. It offers generous luggage capacity by virtue of the fact that its rear trunk and forward load bay can both accept passengers' belongings".
The concept's exterior bright work is made of machined billet aluminium and the 'black pearl chromium' pain has been designed to offer a level of reflectivity that cannot be obtained through normal paint finishes.
The interior features exposed Nubuck leather, which "contrasts with the concept's hard, hi-tech equipment".
The DBX Concept uses electric motors mounted inboard of the wheels and powered by lithium sulphur cells. The electric steering is a drive-by-wire arrangement. The toughened glass is auto-dimming, and the driver and front passenger have bespoke head-up displays.
Active LED exterior lights, carbon ceramic brakes with a kinetic energy recovery system (KERS) and rear view cameras in place of conventional mirrors also underline the mould-breaking nature of this luxury GT concept.
"A concept car such as this should, in my view, challenge conventional thinking and explore the art of the possible. In the DBX Concept, I believe we have created a new type of luxury car that can not only broaden the appeal of Aston Martin to a whole new generation of customers, but sit with pride alongside the rest of our range," said Palmer.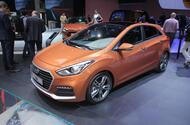 The updated Hyundai i30 is already on sale in the UK
Korean firm's Golf-rivalling hatchback gets minor style tweaks and a new turbo version for its mid-life refresh. On sale already, priced from £15,195

Full pricing and specs have been released for the mid-life refresh of the Hyundai i30, with a choice of four trim levels available priced from £15,195 to £24,695. The model is on display at the Geneva motor show.

The entry-level i30 hatchback is priced from £15,195 to £23,595, the estate version is £16,895 to £24,695, the three-door i30 Turbo costs £22,495 and the five-door version comes in at £24,695. Buyers will be able to choose from S, SE, SE Nav and Premium trim levels.

Entry-level S trim comes with Bluetooth, USB, aux input, keyless entry and front electric windows.

SE trim adds 16in alloys, cruise control, leather-trimmed steering wheel and gearknob and rear parking sensors. Sat-nav, electric folding wing mirrors and a rear-view camera come with SE Nav.

Top-level Premium trim comes with 17in alloys, automatic lights, electronic parking brake, dual-zone climate control, heated front seats and a heated steering wheel.

The i30 hatchback starts at £15,195 for the entry-level i30 S, SE trim starts at £16,495, SE Nav comes in at £17,495 and prices go up to £23,595 for range-topping Premium trim with the seven-speed dual clutch transmission.

The estate version, the i30 Tourer, is priced from £16,895 for S trim, SE starts at £18,195, SE Nav costs £19,495 and Premium is priced from £23,395.

The three-door i30 Turbo costs £22,495 while the five-door version is £22,995.

The Hyundai i30 Turbo is the sporty, range-topping 183bhp version of the Hyundai i30 and has been added to the model line-up as part of a mid-life refresh of the company's Volkswagen Golf competitor.

It was developed at the South Korean manufacturer's Nürburgring testing facility, which opened last year. The Turbo sits at the top of a refreshed i30 range, which goes on sale on 26 February.

Power for the front-wheel-drive warm hatch comes from a turbocharged version of the existing 1.6-litre 'Gamma' GDI petrol engine. 

Hyundai says it wanted to produce a "powerful but not aggressive" engine with a "focus on driver enjoyment, not simply performance figures".

The engine, which is mated to a six-speed manual transmission, generates 183bhp at 5500rpm and 195lb ft from 1500-4500rpm. Hyundai cites a 0-62mph time of 8.0sec and a top speed of 136mph.

This hot i30 will face competition from hatchbacks such as Peugeot's warmer 308 and the Kia Proceed GT.

The i30 Turbo's suspension has been retuned for more dynamic handling, the steering has been made more direct and the model is equipped with 18in alloy wheels and tyres. It is fitted with 300mm ventilated brake discs at the front and 284mm solid discs at the rear.

The car has a host of design tweaks to differentiate it from standard i30 derivatives. It has a different grille, red detailing on the front and rear bumpers, a new design of front LEDs and twin exhaust tailpipes. Bi-xenon headlights also feature as standard.

The cabin has a black headlining, sports front seats, a bespoke instrument cluster and contrasting red detailing on the steering wheel, gearknob and door trims.

The new sporty variant headlines an overhaul of the i30 three years after it was launched in Europe. Across the line-up there are tweaks to the styling, more efficient engines, a new transmission and additional safety features and technology.

The car's basic exterior dimensions are unchanged, and the 378-litre boot capacity is unaltered. While the i30's bodyshell, wheelbase and track are also the same, Hyundai's chassis engineers were tasked with improving the ride and handling balance while also enhancing refinement.

The manufacturer claims the revised car is quieter inside. The electric power steering system has been upgraded for more precise steering and improved handling.

The i30 receives a new design of hexagonal grille that brings it into line with Hyundai's other recent models, such as the i20. It also gets a new design of wheel trim on cars equipped with 15in wheels and new alloys on cars with bigger wheel sizes.

Safety features and other technology first introduced on the Hyundai i40 and Genesis have filtered down to the i30. It now has a lane-departure warning system in addition to cruise control, sat-nav with a 7in touchscreen, dual-zone climate control, RDS radio/CD with MP3, iPod, Aux and USB support and a six-speaker audio system.

The i30's range of engines – all of which are Euro 6-compliant – has been revised. Buyers will have a choice a 1.6-litre diesel in two states of tune: either 108bhp or 134bhp. 

The two diesels and the 118bhp 1.6-litre petrol are offered with the option of a new seven-speed dual-clutch automatic transmission, which replaces the previous six-speed torque-converter automatic. The new gearbox offers fully automatic operation or sequential manual gear changes.

The new i30 features fuel-saving technologies including stop-start, low rolling resistance tyres, an alternator management system and a drag-reducing 'active air flap' in the front grille.

The refreshed i30 was designed and engineered at Hyundai's European Technical Centre in Rüsselsheim, Germany, and will be built in Nosovice in the Czech Republic.

Read more Geneva motor show news

Get the latest car news, reviews and galleries from Autocar direct to your inbox every week. Enter your email address below: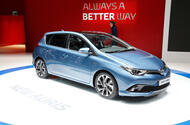 First pictures of the facelifted Toyota Auris are released, ahead of the car's debut at the 2015 Geneva motor show
The refreshed 2015 Toyota Auris has been revealed at the Geneva motor show with a refreshed look and two new engines as part of its mid-life facelift.
The small family car gets a significant update to the front end with a new grille, redesigned headlights and a reshaped lower bumper.
At the side, the car appears slightly longer thanks to larger overhangs, while the rear is also restyled, with a more muscular bumper, relocated lights that now feature LEDs and a new chrome strip across the back.
Inside it gets a redesigned dashboard, with Toyota saying the lighting has been more cleanly integrated, and a more consistent shape and finish to the materials. Several details have been redesigned around the cabin, but the most notable addition is a new 4.2in touchscreen on the Hybrid model and higher grade trims.
Toyota has also made upgrades to the Auris's suspension and steering to improve the car's ride and handling, while several changes have been made to reduce the level of noise that makes its way into the cabin.
Full UK specification levels have yet to be released, however Toyota has said that there will be new comfort and safety features, including a new Toyota Safety Sense Pack. This brings elements like a pre-collision system, lane departure system, automatic high beam lights and road sign assist.
The Auris gets two new engines as part of its facelift, with a 1.2-litre turbocharged petrol and a 1.6-litre diesel joining the range.
The 114bhp 1.2-litre is claimed to offer a similar level of performance to a 1.6-litre petrol, and gets from 0-62mph in 10.1 seconds and has a top speed of 104mph. It has a claimed fuel economy of 60.1mpg and emissions of 109g/km. The automatic Multidrive S gearbox improves this to 61.4mpg and 106g/km.
The new diesel is a 1.6-litre D-4D unit and replaces a 2.0-litre version in some markets. It is a 110bhp unit and manages 0-62mph in 10.5 seconds and has a 118mph top speed. CO2 emissions are 104g/km, while the official fuel economy is 68.9mpg. Toyota has also extgended the servicing intervals on this engine.
The 1.4-litre diesel has also been upgraded to meet Euro 6 emissions regulations, while CO2 output has dropped from 99g/km to 89g/km.
The hybrid model remains unchanged, and is the lowest emitting model with CO2 emissions of 84g/km.
Prices have not yet been revealed, and will likely be announced at the same time as the UK specifications. It is not expected to rise dramatically over the current version, though, which starts at £14,945 and goes up to £23,990.
Get the latest car news, reviews and galleries from Autocar direct to your inbox every week. Enter your email address below: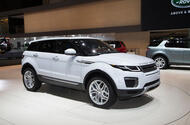 The Range Rover Evoque gets a new turbodiesel engine option from JLR's 'Ingenium' range
2016 model year Evoque SUV gets new LED lights, refreshed styling and new engines, and a new cabriolet model

Land Rover has revealed the facelifted Range Rover Evoque, which has made its debut at the Geneva motor show.

The revised Range Rover Evoque will be the most efficient Land Rover production model ever when it goes on sale later this year, with JLR's new four-cylinder, 2.0-litre 'Ingenium' turbodiesel engine installed under its bonnet.

The most economical version, the two-wheel-drive 148bhp, 317lb ft eD4 equipped with a manual transmision, will deliver a claimed 68mpg and 109g/km, according to the manufacturers' estimated figures. That's 18% more fuel efficient than the Evoque's previous diesel engines.

A more potent diesel will also be offered with 178bhp and 317lb ft. It will return 59mpg and 125g/km in six-speed manual, four-wheel-drive form.

The new car will also be offered with Land Rover's existing 237bhp Si4 petrol engine, which can achieve 36mpg and 181g/km. This variant, which comes with four-wheel drive and a nine-speed automatic transmission as standard, can accelerate from 0-62mph in 7.6sec and has a top speed of 135mph.

Three drivelines are available: two-wheel drive, four-wheel drive and Active Driveline. The latter system automatically switches between two- and four-wheel drive as required, and also features torque vectoring to improve traction in low-grip situations. It is standard when the Si4 petrol engine is specified, and optional across the rest of the range.

Under the skin, the Evoque's suspension set-up has been altered to take into account the lower weight of the Ingenium diesel engines. There's a new front suspension subframe and revised rear bushings, as well as larger brake discs.

The most efficient Evoques – namely the front-wheel-drive ED4 three-door and five-door variants – will be designated as 'E-Capability' models and wear blue 'Evoque' badges.

Land Rover has tweaked the exterior design of the Evoque, with a new front bumper, enlarged air intakes, two new grille designs, all-LED adaptive headlamps and new alloy wheel designs among the key changes. The rear gets a new tailgate spoiler and high-level LED stoplight. In the cabin, the revised car features new seats, door casings, new soft-touch materials and great colour choices.

Land Rover will bring the Evoque's trim levels in line with those of the Range Rover Sport, meaning customers can choose SE, HSE Dynamic and Autobiography specifications.

The Evoque gets Land Rover's new eight-inch touchscreen-based infotainment system, InControl Touch as standard equipment on SE-spec cars and a new TFT information display in the instrument panel also features.

It also benefits from technology first seen on the Range Rover: All-Terrain Progress Control (ATPC) maintains a pre-determined speed off-road to assist the driver in negotiating tricky terrain. New safety features included as standard include lane-keeping assist, autonomous emergency braking and a drowsy driver warning.

The revamped Evoque is on display at the Geneva motor show. Prices will be confirmed closer to launch, but Land Rover indicates that they will be comparable with the current model, which start at just over £29,000.

Land Rover has also confirmed that a convertible version of the Evoque will join the revamped line-up.

Land Rover design boss Gerry McGovern said: "Our challenge has been to enhance Evoque without diluting its iconic design. The design refreshments give it an even greater presence on the road yet retain the emotional appeal that has made it so popular with more than 400,000 consumers around the world."

Read more Geneva motor show news

Get the latest car news, reviews and galleries from Autocar direct to your inbox every week. Enter your email address below: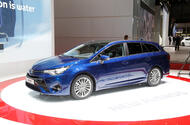 Heavily revamped Toyota Avensis represents the most comprehensive facelift the company has ever carried out
The 2015 version of the Toyota Avensis has received the most comprehensive facelift of any of the company's models yet, and is on display at the 2015 Geneva motor show.
A spokesman confirmed that the company has invested more in this model year change than in any other mid-life facelift. The previous biggest investment was in the 2014 change to the Toyota Yaris.
The revised Avensis will come with a refreshed interior and a reworked chassis, along with changes to the exterior.
The front end is brought into line with the rest of the restyled Toyota range, with new LED headlights, front bumper and bonnet and a chrome bar running across the front. The rear also gets new LED headlights, while the car has been stretched overall by 40mm.
There will be changes to the Avensis's chassis to improve ride and handling, while insulation levels have been upped to lower the amount of noise and vibration comes into the cabin.
There are also two new diesel engines that are added to the range, with a new 1.6-litre D-4D and a 2.0-litre D-4D.
There is a new 1.6-litr, which replaces a 2.0-litre diesel, and is 20kg lighter than the old unit. It gets from 0-62mph in 11.4 seconds and has a 112mph top speed. CO2 emissions are 108g/km, while fuel economy is 68.9mpg. The new 2.0-litre diesel has an average fuel consumption of 62.8mpg and emits 119g/km of CO2.
The petrol engines have also been tweaked, with reductions in CO2 emissions ranging from 8g/km to 19g/km.
Toyota has not yet revealed the full UK specification, but says it will come with a 'clearly differentiated grade structure' that will appeal to both private and company buyers.
If it follows the European spec cars, then the entry-level cars with come with equipment like air conditioning cruise control LED daytime running lights, Bluetooth and USB as standard. The top level trim will come with things like full leather upholstery and satellite navigation. A premium pack is expected to offer kit like LED headlights, electric front seats and a panoramic glass roof.
Pricing will be revealed closer to the Avensis's launch, and the new engines and trim levels may see a slight rise in prices from the current £17,700 to £26,595. The Avensis was styled by the company's design team in the south of France and will be built at Toyota's UK plant at Burnaston, near Derby.
Get the latest car news, reviews and galleries from Autocar direct to your inbox every week. Enter your email address below: