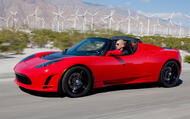 New '3.0 Package' grants all-electric Roadster a potential 400-mile range
Tesla has revealed an upgrade package for its all-electric Roadster which endows it with a potential 400-mile range.
The new '3.0 Package' for the Roadster, which is due to be offered to existing customers in spring 2015, features developments that are a product of the company's experience with its Model S saloon.
Key to the upgrade pack is the adoption of new battery cell technology that boosts the energy capacity of each by 31 per cent. This means the Roadster's battery pack now delivers approximately 70kWh, up from its previous 53kWh.
Revised aerodynamics deliver a 16 per cent reduction in drag coefficient, down from 0.36 to 0.31. This is achieved with a retrofitted aero kit, as opposed to major changes to the existing panelwork. Lower rolling resistance tyres, new bearings and tweaks to the brakes further serve to improve the Roadster's range.
The company estimates a 40 to 50 per cent improvement in range, compared to the original Roadster. In standard form it could cover 245 miles on a single charge; in 3.0 form expect it to cover around 370 miles.
It also stated in a release that: "There is a set of speeds and driving conditions where we can confidently drive the Roadster 3.0 over 400 miles."
A Roadster will be driven non-stop from San Francisco to Los Angeles in the early weeks of 2015, a journey of approximately 380 miles, to demonstrate this.
Customers will be able to book their Roadsters in for the upgrade in spring 2015, once the new battery pack has been fully safety tested and certified.
Telsa also suggested that further updates would be made available later. For the Model S, however, the company says there will be no battery or range-related upgrades in the near future.
The Tesla Roadster was originally launched in 2008 and production stopped in 2012. Used examples are available in the UK, however, for around £80k.
Get the latest car news, reviews and galleries from Autocar direct to your inbox every week. Enter your email address below: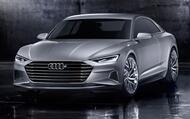 Investment of £19 billion allocated for additional models, upgraded production facilities and new tech
Audi has confirmed that it will sink a substantial £19 billion into its ongoing development between 2015 and 2019.
The record sum represents a £1.6 billion increase on the German manufacturer's previous plans. It is described as being integral to a growth strategy that aims to see Audi increase its line-up from an existing 50 models to over 60 by the end of the decade.
Audi has confirmed some £13 billion will be spent directly on new models and technology – over half of this at Audi's existing Ingolstadt and Neckarsulm sites in Germany.
As part of Audi's plans, production of the A1 will move from Brussels, Belgium to Ingolstadt, Germany when the second generation model arrives in 2016.
Some £780 million is also earmarked for Audi's new manufacturing sites in Mexico and Brazil.
The company's head of research, Ulrich Hackenberg, says the main focus of the investment will be on new models in the C and D segments, as well as what he describes as Audi's Q family of SUVs.
Among the technology being targeted by Audi is digitalisation and alternative drive systems.
Get the latest car news, reviews and galleries from Autocar direct to your inbox every week. Enter your email address below: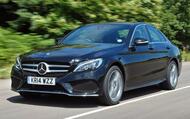 We dig through our data to reveal which new cars have generated the most interest this year
This year has seen a vast array of notable cars come and go, ranging from the diminutive Renault Twingo to the ferocious Ferrari 458 Speciale.
Just because a car's a real headline grabber doesn't mean that it will be one of the most popular online reviews of the year, however. For it to attain those heady heights requires enduring and wide-ranging appeal.
So, we've trawled through our traffic reports – encompassing both standard and high-performance derivatives – to find out just which cars made their way into the top 10 reviews list this year. Will a predictable champion take the top spot, or will it be something unexpected? Find out below.
Just pipping the almighty McLaren P1 into 10th place is the latest version of the C-class. Its popularity with company car and private owners alike guaranteed it a place here, as many were keen to find out how the newest iteration of Mercedes' compact luxury saloon fared against the indomitable BMW 3-series.
A seven-year warranty, economical diesel engines, a spacious interior, stacks of kit and the option of four-wheel drive makes the Sportage an appealing option. It wasn't as good to drive as the Skoda Yeti or Nissan Qashqai but, overall, it was a great package for cost-conscious buyers.
The Ford Kuga has always stood out in the crossover class, thanks to its engaging and athletic handling. This, the second generation, might not be as roomy or as capable off road as some of its rivals, but it offered a blend of abilities that was hard to beat.
Many were aghast when Porsche announced its entry to the SUV market with the Cayenne. It was a huge success, though, and the company flourished. When a smaller SUV called the Macan was revealed, people were keen to see if it, too, would be just as successful – and the web traffic poured in. Porsche describes the Macan as "the sports car among compact SUVs". It's not wrong.
Consistently the best-selling car in the UK, painless to live with and great to drive. Accolades don't get much higher than that. Even newer rivals, such as the Renault Clio and Peugeot 208, have failed to usurp it from the number one spot. That's not to say it excels everywhere, mind, but it's unquestionably an impressive overall package.
The third-generation Leon might be perceived by some as yet another Volkswagen Group MQB spin-off but – thanks to its sharp styling and more sporting character – it's a distinctive and entertaining offering. Consequently, it has proving a popular choice with those researching their next hatchback. Three-door, estate and high-performance Cupra versions further bolster its appeal.
Yes, the oft-appropriate answer to the long-standing question of "which car should I buy?" makes it into the number four spot. No surprise, really; the Golf is one of the best hatchbacks in the world. It's easy to drive, gratifying to own and – as a result – immensely popular.
The Duster, in effect, offers buyers a car like a Skoda Yeti for the price of a Ford Fiesta, generating a vast amount of interest and a spot in the top three most popular reviews of they year. It's a compact, practical, spacious and simple SUV. For the money, what's not to like?
One of Nissan's most important cars and unquestionably the ruler of the crossover class. Following the launch of the second-generation model earlier this year, readers flocked to the site to find out if it had managed to retain its crown. It had, thanks to its pleasing blend of efficiency, comfort, quality and dynamic capabilities.
The 296bhp four-wheel-drive Golf R is a remarkable machine that blends the sophistication of the standard Golf with the flair and appeal of rivals like the Renault Mégane Renaultsport. It's fast, fun, a sensible everyday proposition and – perhaps more notably – affordable. As a result, its review was the most read this year. We deemed it a cult classic in the making and, judging by the interest it has received, that's destined to be the case.
Get the latest car news, reviews and galleries from Autocar direct to your inbox every week. Enter your email address below:
Honda's ultimate expression of calling itself a mobility company
The reason we and other car enthusiasts have a soft spot for Honda is not because it makes the Accord or ordinary versions of the Civic. At its most appealing, Honda is the kind of company that gave us the NSX and has the passion to go racing at the Isle of Man TT. 
It's the Honda that, when other car makers were fitting catalytic converters but still couldn't meet US Clean Air Act rules, made an engine so clean that it passed the tests without an exhaust catalyst. It's the Honda that has even grown a shorter, hardier grain of rice, whose harvest is less affected by bad weather. 
Honda at its best is innovative and thoughtful. It tasks small teams of talented and often young engineers to think radically and wilfully differently, in order to create something that hasn't been created before.
Because it's the sixth-largest car maker in the world, things can't always be like that – it also needs to make boring cars that sell - but the HondaJet, the light private jet you see here, is true to Honda's roots. Its story epitomises the spirit of the company's maverick founder, Soichiro Honda, to the core.
Honda puts a lot of stock in future R&D. It first looked into small aircraft and engines in 1986, and its first prototype light jet, the MH-02, was constructed in 1993. Honda's first turbofan engine, the HFX-01, had 70 hours of testing in 1996.
It wasn't until the turn of the century, however, that Honda began testing a new small turbofan engine and established a research facility in the United States, from where the first prototype HondaJet took its maiden flight in 2003. 
Even then, though, production was by no means a certainty. In fact, Honda and GE Aviation announced they were to commercialise just the engine in 2004, and it wasn't until after the HondaJet's first public outing, at Oshkosh air show in 2005, where its reception was overwhelming and customers tried to place orders on the spot, that Honda's board gave the green light for sales. 
Five legislation-conforming aircraft have been completed since then, with the first production aircraft being certified now, ready for delivery in 2015.
Design and engineering (five stars)
Aircraft take a long time to develop, and Michimasa Fujino, the father of the HondaJet, was the kind of young, talented engineer who was a natural to excel at Honda when he was first tasked with researching small aircraft and jet engines. That was as long ago as 1986. 
Fujino's research – and in the beginning, it was purely research – culminated in the development of the experimental MH-02 aircraft. Even in that aeroplane, which has high-mounted wings and engines mounted atop them, you can see Fujino's radical thoughts on how to improve a very light jet.
Most private jets didn't look like the MH-02. And, indeed, most don't look like the production HondaJet. Most, for example, have engines attached to the fuselage, for some sound engineering reasons. 
Forgive us while we outline those in detail, because they are key to the existence of the HondaJet. If Honda wasn't going to do things differently, it wasn't going to do them at all. 
Light jets are small and their wings are close to the ground, so there isn't room to mount the engines beneath them. The landing gear would be tall and the cabin would be too far from the ground for a small, plane-mounted ladder to reach it. 
You can get around this by mounting the wings high, as on the MH-02 and some other small passenger planes, but the structural supports for the wings then stretch into the cabin space, just where you don't want it to; they limit headroom in what is an already compact passenger compartment. Additionally, mounting the engines above the wings is fraught with associated problems, such as reduced lift and a problem called flutter.
These two problems kept Fujino turning at night, until he woke with an idea, grabbed the nearest pen and piece of paper – the back of a calendar, which he still has today – and began sketching. 
Despite the scepticism, he would find a way to make engines work on top of a jet's wings. That way he could make a private plane that was more spacious inside yet faster and more fuel efficient than any of its competitors. He would finally have a reason to build the HondaJet. 
Then he'd just have to convince the management at Honda that he should do so. That Honda sees itself as a mobility company, and its board was persuaded by Fujino's arguments, is how you're able to read this story.
Interior (five stars)
Private jets are luxury goods, but that doesn't always mean they're luxurious. Because their cabins are compact, seating positions and, particularly, lavatories can be smaller than the posh seats found on commercial aircraft.
The HondaJet aims to change all that, increasing cabin space by 20 per cent over other light aircraft and ensuring that passengers' feet wouldn't overlap each other when they have a 'club' seating arrangement (in which four passengers, two either side of the central aisle, face each other, behind two forward-facing seats).
The result is achieved by giving each passenger an extra 177mm of legroom over the class norm, and because more space behind the passenger compartment is allowed by the absence of two engines, there is a full-width lavatory compartment with two skylights. Behind that there's an externally accessed baggage hold, whose design owes as much to golf bags as does the boot of most coupés – although here it can hold six bags rather than the car's prerequisite two.
Honda, however, estimates that 50 per cent of HondaJet buyers will own a pilot's licence and, not unlike Rolls-Royce cars, reckons that the easier and more pleasurable you make it to pilot the vehicle yourself, the more chance there is of owners occupying the front seats.
So Honda specified something practical yet truly revolutionary: a Garmin G3000 avionics suite that comprises three 14-inch landscape displays in front of the pilots, plus two (one each) glass touchscreen controllers between the front seats. As with car multimedia systems such as BMW's iDrive, the idea is to bring as much information to the pilot as possible with the minimum of clutter. There are still analogue controls for the basics, however, plus the flight control systems – yokes, pedals and so on – and two engine start buttons that wouldn't look out of place on the dash of a Civic Type R.
Performance (four and a half stars)
If you think designing an airframe is difficult, you should try designing an engine to go with it. Which is why, even though it is the most prolific engine manufacturer in the world, Honda enlisted a spot of help from GE Aviation, a subsidiary of General Electric, the world's largest producer of jet engines. The people there can sell you anything from a small jet for a light aircraft through to a gas turbine for a battleship. 
Even then, though, Honda couldn't quite bring itself simply to specify an off-the-shelf unit, so it established the GE Honda engine company – a 50/50 joint venture between the two firms.
The engine they've co-developed, the HF120, is largely conventional in design. But it's still unusual, mostly because it occupies a small niche, making 2050lbf of thrust. There aren't many engines available with that kind of output because, until recently, the market for personal jets had been quite small. Now, however, it is growing at a terrific rate.
The plan for now is to build trust and confidence, not only with HondaJet customers but also with other aircraft makers. So the HF120 is a pretty understated, unremarkable unit, albeit one that's very quiet, other than for one factor: it can go 5000 hours between overhauls, which is up to twice as long as many aero engines. 
When it comes to its performance and efficiency, though, the important number to know is the specific fuel consumption, which is a measure of how much fuel it uses per hour, per pound of thrust, at a given output. The lower the number, the better. 
These figures aren't tested in a lab and published like a car's fuel economy figure, because they change according to altitude and pressure and so on. So Honda says the HF120's specific fuel consumption will be less than 0.7, where a leading rival's might be less than 0.5. But even if you assume that all things are equal, which they might not be, at a given output, the design of the HondaJet will allow its engines to propel the plane faster than those of a rival. 
So you might use more fuel per hour, but given that the HondaJet's cruising speed is 420 knots, when the class average is more like 350 knots, you'll be in the sky for fewer hours. Winding back the engine power improves its efficiency, too, to the point where Honda reckons the HondaJet is 20 per cent more fuel efficient than its competitors. It's a deliberate choice that is made possible by the design of the aircraft, rather than the design of the engine.
Ride and handling (five stars)
Quite a lot of cars are air sprung, but not even a Mercedes S-class rides on a carpet of air in quite the same way as a HondaJet. So it's as comfortable as conditions allow a very light jet to be. And the HondaJet is light. 
Its fuselage is made from composites rather than aluminium, which has obvious weight and some less obvious stiffness characteristics. And while the central fuselage is a constant radius (allowing the design to be stretched to create larger variants later), you'll notice that there's a slight bulge around the cockpit, to improve visibility on the ground.
The carbonfibre material has a honeycomb construction at the nose and tail, essential for precisely moulding a complex shape that retains laminar airflow. The same laminar flow is maintained over the wings, which are aluminium. 
Retaining laminar flow over the wing is traditionally particularly difficult, because wings are where you store the fuel. Wings of a large span compared to their length (from front to rear, viewed from overhead) are good for drag; they're said to have a high aspect ratio. But because they're narrow, they can't store much fuel. The HondaJet has two large, vertical winglets, which act to maintain the aspect ratio of the wings of a much wider aircraft. At just 12.12m wide, however, it still fits inside a conventional hangar. 
The compact, low-drag shape makes the HondaJet cruise and accelerate easily while, according to its pilots, it handles with the agility you'd expect of a very light jet. The drag coefficient is as little as 0.032 at lower speeds, rising to just 0.052 at Mach 0.84. Any car whose drag figure starts with 0.2 can be proud, so the HondaJet is very slippery indeed. It also climbs at an impressive rate of 3990 feet per minute.
Buying and owning (four stars)
No light private jet is ever going to be a cheap purchase, but part of the plan was to allow a flight in a HondaJet – assuming all the passenger seats are full – to be competitive on cost with first-class tickets on a conventional scheduled airliner. We imagine you probably have to involve a bit of man-maths in order to calculate that, as well as factoring in the value of the time you'd save having your own aeroplane, but if you're considering spending £2.9 million on your own jet, you probably don't have to look too closely into the minutiae. 
In the US, fuel is likely to cost around $2 (£1.30) per nautical mile, and the HondaJet's range is 1180 nautical miles. What's easily as important is that a service centre is within 90 minutes' flight of most US cities, with a dedicated customer centre at the Honda Aircraft Company's headquarters and factory in Greensboro, North Carolina. 
Verdict (five stars)
The HondaJet epitomises everything we love about Honda. The jet has been a laborious, slow-burn project whose leader has had to jump through multiple hoops and face multiple challenges in order to get the corporation to agree to put the aircraft into production, but in doing so it reveals that, deep down, Honda still has the old sparkle of Soichiro at its core.
Faster, lighter, more efficient and just more radical and interesting than the competition, the HondaJet is how, if we were bright enough to forge ourselves proper career as technology start-up billionaires or good old-fashioned rock stars, we'd do our long-distance travelling.
HA-420 HondaJet
We like About average cabin space, cutting-edge cockpit, faster and more efficient than rivals
We don't like Relativey high entry price, unremarkable engines
Price £2,870,000; Thrust 4100lb ft; Climb rate 3990ft/min; Range 1180 nautical miles; Take-off distance less than 4000ft; Landing distance less than 3000ft
Get the latest car news, reviews and galleries from Autocar direct to your inbox every week. Enter your email address below:
Small, funky and undoubtedly unique – the third-generation Twingo is set for a long and distinguished career
Okay, I know that the new Renault Twingo was recently tested in these pages and awarded a just-above-average three and a half stars – in a class that has three higher-polling entrants.
Some will say that this means it's not an ideal candidate for Autocar's collection of the year's 10 most appealing cars, but I disagree. 
I've consulted the rulebook. A winner is allowed unique points of appeal that can overshadow a class winner's ability merely to deliver seamless competence across the board. Character makes great cars, and the joy of the Twingo is that it has character in spades.
Let's start with the simplest advantages: the Twingo's unique styling and proportions, the size of its mighty doors and the shape of the tiny nose. Second, I like the colours, the ribbed seats and the geometric fascia design that look simple yet not cheap.
Third, I'm excited about where the noise comes from. It reminds me of a Renault R8 I knew and loved when God was a boy – except that the Twingo's gearchange is modern and slick, and in corners it doesn't keep trying to chuck you backwards through the hedge. Fourth, that tiny turning circle is a thing of wonder.  
The packaging of the Twingo's tiny engine between the rear wheels and below the boot floor promises that it'll drive differently, and it does. You ride a chassis that, for once, isn't nose-heavy. For many, that will be a new experience. From the slightly bouncy ride, you soon detect a mild rearward weight bias (54 per cent) that's different from the norm. Understand it before you call it bad.
The handling is different, too. Even at the limit, the steering stays light, which can seem weird.
I find it slightly disappointing that in energetic cornering, tamed by an over-zealous ESP system, the chassis can never achieve neutrality, let alone oversteer – although some will point out how much better this is than former days, when a rear engine meant your shiny new motor was subject to backside breakaway that you couldn't control.  
The new Twingo's understeer is an interesting, rather delicate form of the condition caused by tyres too lightly laden at the limit to go on gripping. It contrasts with the less genteel understeer form in front-engined cars, where lots of mass over the front wheels, plus hard cornering, overpowers tortured rubber, with associated fast-rising effort at the steering wheel rim.
The Twingo isn't perfect, and there are surprisingly simple ways (chassis balance, ESP tuning, steering gearing, throttle response, tweaks to ride rates) in which it could have been made quite a lot better.
One way to improve yours is to choose the upscale turbo engine. In any case, the basic car is fascinating and different, it'll get better and, in my book, it deserves to live a very long life.
Come back tomorrow as we reveal another star car of 2014
Get the latest car news, reviews and galleries from Autocar direct to your inbox every week. Enter your email address below: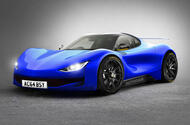 We'll have our cake and eat it, please. Here's our recipe for the perfect car of 2014
The Autocar road tester is, by his or her nature, a demanding and dissatisfied sort.
We're the lucky ones, given the access to the most desired metal in the world, and the conditions in which to judge them. What could be better? Well, even in a year that's given us the P1, 918, i8, Golf R, Speciale, Wraith and more, it's not enough: we want more. We want perfection.
Specifically, we want the finest traits and ingredients of every recent addition to our motoring culture fused into the most sensational driving machine one can contemplate.
So, the end of the year being a good time to contemplate such things, we've collected our thoughts on what those traits and ingredients might be. And all this in order that the wider world can know what it's like to be paralysed by the automotive sublime, of the kind that can strike any road tester at any given moment – but often when eating baked goods on a blustery Welsh hillside.
Alright, we know we've described an impossible car here, but frankly, so what? This is pure flight of fantasy stuff. Feel free to join in. But the next time the opportunity arises, think before you ask us what our favourite car is. The answer may be more than you bargained for.
Brakes – Iron ones with plenty of feel and cooling. The 345mm discs from the Corvette Stingray will do. Good pedal feel and no fade problems. But they must be the 'Z51' brakes which come as standard on European cars, not the regular brakes fitted to US-spec cars.
Steering – From a Porsche 918 Spyder. Heavy, with plenty of feedback even at town speeds, and no obvious friction at all. For the wheel itself, it's a toss-up between the 918's and that of a McLaren 650S. Both look and feel delicious.
Noise – No sound symposers or 'frequency augmentation' here, just authentic engine noise. Needs definition and character as well as volume. Jaguar F-type R arguably over the top; Chevrolet Corvette and Mercedes-AMG GT S are just about perfect. 
Driving environment – The Rolls-Royce Wraith when you sit in the back of the car and a McLaren P1 (albeit with Renault Mégane RS Trophy-R seats) when you sit in the front.
Engine – From the Ferrari Speciale, no question, with 600bhp at 9000rpm, sabre-sharp response and a nicely building sense of drama about the delivery. Incredible. And throw in the electric front axle from the BMW i8 to add some extra mid-range urge.
Materials – The CFRP tub from the i8 should be a better compromise of stiffness and cost than an all-carbonfibre one. Making a styling feature of it is a good idea, too. Lightweight aluminium or CFRP body preferred to plastic, because nobody likes a wobbly panel. 
Usability – Nothing else comes close on this score: a Ford Grand Tourneo Connect has absolutely everything sewn up. And then wrapped. And boxed. Packaging all that into a combination of an i8's CFRP tub and a Caterham's chassis could prove tricky, though.
Chassis – That of a Caterham Seven 160, only with hints of other things. Like a limited-slip diff and the ability to hang its tail like a Vauxhall VXR8 or BMW M4. Or the P1's unearthly, Surrey-installed talent for turning terrifying output into go-kart flippancy. 
Transmission – Six-speed manual from the Porsche Cayman GTS. Weighty, perfectly defined shift; well matched clutch pedal weight with a long, progressive travel. Will need a longer final drive to suit the engine. But will it handle the torque?
That's our recipe for the perfect car, but what's yours? Let us know below
Get the latest car news, reviews and galleries from Autocar direct to your inbox every week. Enter your email address below: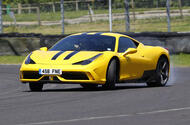 Our testers spent 2014 appraising all manner of new motors. Matt Saunders looks back at the highs and lows
An all-new Mini – with five doors. A fifth-generation BMW M3 – with turbos. The rear-drive performance hero from BMW that was both cheaper than its bigger brother and more fun.
The best-handling SUV the world has ever seen. The all-new Lamborghini that didn't really handle and the 'speciale' Ferrari that did. The Porsche 911 killer from nearby Mercedes-AMG. This year had the lot.
And yet every one of those landmarks fades into the background the instant you mention that one word: hypercar. The McLaren P1, Porsche 918 Spyder and LaFerrari have made 2014 so completely their own that no review of the road testing year can begin anywhere else.
When 2014 started, the 918 Spyder was the only car to which we knew for sure the term 'greatness' applied. A track drive in Europe in the Porsche late last year set the bar at a height that seemed almost unreachable at the time – as did the Porsche's now-famous 6min 57sec lap of the Nürburgring Nordschleife. 
But it was equally unthinkable that McLaren and Ferrari would fail to reach the 918's mark – and they didn't. Within a crazy couple of weeks in April we'd been let loose for first drives in both the P1 and LaFerrari. The Ferrari stunned editor-at-large Steve Sutcliffe into boundless praise, proving every inch the money-no-object dream machine we all imagined it would be. 
But McLaren's PR masterstroke was to hand us a P1 for a full road test within a matter of weeks. The British contender knocked more than a second off our all-time dry handling circuit lap record and earned itself a perfect five-star recommendation in one of Autocar's biggest-selling issues of the year.
That wasn't the end of the story, though. An identical full road test on the Porsche followed in October, during which the 918 proved itself to be not only faster from rest to 80mph than the P1 but also faster again around our dry handling circuit – by more than a second. 
Sutcliffe's 8 October twin test of the pair couldn't separate them. "On some days only the P1 would suffice," he memorably wrote. "On others it would be the other way around." Even now, some at Autocar HQ prefer the singular purpose of the P1, others the more varied charms of the 918. So you'd have to have both. And, incredibly, plenty of owners will.
As for LaFerrari, no offer has yet materialised from Maranello to bring a car to the UK for a complete set of Autocar benchmark performance numbers. More importantly – and very regrettably – none is expected. 
The P1 and 918 Spyder make up 66 per cent of a trio of cars that earned a five-star road test score this year. Fate's sense of irony dictated that the third would be a Ferrari anyway: the awesome 458 Speciale.
In order to gauge the size of that achievement, look to the list of excellent new cars that narrowly missed full marks. The BMW i8, Jaguar F-type coupé, Rolls-Royce Wraith, Volkswagen Golf R, Renault Mégane RS Trophy-R, BMW M235i, Nissan Qashqai, Mini Cooper S and Porsche Macan Turbo all scored four and a half out of five in 2014. On that list are outstanding class leaders, technological trend-setters and some of our personal smash hits of the year.
These are the cars you lose sleep over until you can put your finger on exactly what it is that they don't do quite as well as they should.
To their creators, we'd simply point out that perfect Autocar road test hauls are the kinds of elusive, momentary successes that reward decades of patience and hard work. Some heart can also be taken in the example of the stopped clock that is at once useless and still spot on twice a day.
For the likes of BMW, Jaguar, VW and Nissan, it might be better to be painfully but consistently close.
At the other end of the rating scale, we dusted off the two-and-a-half-star verdict three times: for the Infiniti Q50, Ford EcoSport and Jeep Cherokee.
These, as is explained in the back of every issue, are average but disappointing cars – serviceable but deeply mediocre. But ask anyone at Autocar what the most disappointing cars of the year were and they'll mention those that scored better without hitting the hoped-for heights: the Maserati Ghibli, Porsche 911 Turbo S, BMW M4, Audi S1 and others.
Enough commiseration. Our August verdict on the 458 Speciale declared this 9000rpm marvel to be "possibly the most exciting and uncompromising driver's car in the world".
Another huge compliment was to come in October, with the title of Britain's Best Driver's Car 2014. Impressing a team of three Autocar road testers sufficiently to earn unqualified praise is a feat in itself, but for the Speciale to go on to entice every single judge in a BBDC panel of eight to rank the car inside the field's top three speaks of a truly rare achievement.
The Speciale will be the only machine automatically invited back to contest Britain's Best Driver's Car 2015. We sincerely hope Maranello will see fit to send one. While they're at it, assuming there's a berth free on the transporter…
Alongside the BBDC extravaganza, we also enjoyed the return of an old-favourite marque comparison, as well as the reprisal of a second and the foundation of a third. 
The Autocar Sideways Challenge burst back on to the shelves in April, its remit to decide 2014's most fun, driftable new car – as well as crown a new sideways-driving hero.
Oulton Park's low-grip rally stage was our venue, an incorruptible Racelogic data logger provided the scores and the most sideways car, to the amazement of everyone, was Audi's mid-engined, four-wheel-drive R8 4.2. Our victorious helmsman was endurance racer Darren Turner, who later in the year would complete his share of 310 laps of the Le Mans 24 Hours in an Aston Martin Vantage V8. Small beer by comparison.
The test we've come to call 'Junior Handling Day' came next, in July. A sunny Cadwell Park played host, along with the circuit's surrounding roads, for the exercise that decides the year's best-handling hot hatch, saloon or sports car available for around £30,000 or less.
Last year the Ford Fiesta ST took the spoils, its outstanding value for money winning it lots of admirers. This year the Ford got close, but it wasn't good enough to deny Renault a worthy win with its Mégane RS 265 Cup. "The best front-drive chassis in production," was our conclusion. "And by a faintly staggering margin."
Then came a new 'Best in the Wet' comparison test in October, conducted, as luck would have it, on just about the most rain-soaked day of the year, on MIRA's dedicated low-grip tracks. We benchmarked seven new cars on lateral and longitudinal grip and traction, plus a wet handling circuit lap time.
The winner was good enough to beat a Porsche 911 Carrera 4S into second place, when the Porsche was three times its price and competing at an unfair advantage, being the only car in the field on winter tyres. Take a bow the brilliant and surefooted Volkswagen Golf R.
Of upsets, there have been several. Vauxhall's VXR8 GTS super-saloon landed a blow for Aussie-bred muscle over German performance hegemony when this brash, bright orange four-door beat not only a BMW M5 Competition Package but also a Mercedes-Benz E63 AMG S in April.
A new junior BMW M car entered folklore in the guise of the M235i coupé, which wiped the floor with both a BMW M4 and an Alpina B4 in August. Things went more according to the script when the Audi TT, Vauxhall Corsa and Chevrolet Corvette all failed to dominate key rivals at launch time; less so when the Mercedes C-class and revised Ford Focus both fell at the first hurdle.
Then there were the stories we'll remember for reasons other than the new cars they described. Andrew Frankel building an AMG engine (his greatest mechanical achievement prior was changing the oil filter on his old Land Rover). James Ruppert's tale of life, love, rust, spare loft-lagging and an original Mini Cooper.
Steve Cropley's tour around the Geneva motor show with design legend Chris Bangle ("But do you like it?" "Next question."). Or Goodwin, Prior, Kingston et al knocking up a Caterham Seven 160 in a weekend and then needing months afterwards to actually make it work.
There are no new hypercars due to be introduced in 2015. This has not caused an avalanche of resignations on the Autocar road test desk, not least because the quality of the lunchtime bounty at the local pie shop is as dependable as ever.
As for cars, we'll have to settle for the likes of the new Mazda MX-5, Ferrari 458M and Jaguar XE, and with getting to know the Mercedes-AMG GT and the new Honda Civic Type R that bit better. It beats working. Thanks for reading.
The road test year in numbers
Least powerful car we tested - 65bhp, Hyundai i10
Most powerful car we tested - 903bhp, McLaren P1
Cheapest car we tested - £9295, Hyundai i10
Most expensive car we tested - £866,000, McLaren P1
Fastest 0-60mph - 2.6sec, Porsche 918 Spyder
Slowest 0-60mph - 17.6sec, Renault Twingo
Best test economy - 49.8mpg, Nissan Pulsar
Worst test economy - 15.2mpg, Rolls-Royce Wraith
Fastest dry handling circuit lap - 1min 5.7sec, Porsche 918 Spyder
Slowest dry handling circuit lap - 1min 43.4sec, Renault Twingo
Lightest car weight - 895kg, Toyota Aygo
Heaviest car weight - 2435kg, Rolls-Royce Wraith
Smallest engine capacity - 647cc, BMW i3 REX
Largest engine capacity - 6592cc, Rolls-Royce Wraith
Percentage of cars tested featuring forced induction - 78 per cent
Percentage of cars tested featuring driveline electrification - 14 per cent
See some of the best cars we've tested this year in our top videos of 2014
Get the latest car news, reviews and galleries from Autocar direct to your inbox every week. Enter your email address below: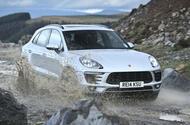 A sports car on stilts, or a luxury off-roader? Somehow, Porsche's newest SUV manages to be both at the same time
It's hard to imagine that car makers could dream up yet another new type of car. But Porsche has managed to wrestle out another niche vehicle, one that really does rewrite the rulebook and offer a genuinely new – and extremely impressive – driving experience.
The glib summary would be to call the Macan a Cayman on stilts, but that would fail to do justice to how exceptionally clever Porsche has been with the conception and execution of this car.
When news first emerged that Porsche was working on a baby sister for the fantastically successful Cayenne and that it was loosely based on the Audi Q5, there was concern. Would Porsche really adapt the natively front-wheel-drive Audi in the way that it had adapted the Volkswagen Touareg to create the Cayenne?
I was at the Porsche technical seminar where the Macan was first unveiled and I remember being bowled over by the audacity of Porsche's engineers, who had simply fitted a proper rear-wheel transmission into the architecture. 
It means that the longways-mounted engine is well back in the engine bay and, in normal situations, 80 per cent of the engine's torque is sent to the rear wheels. Power for the front wheels is taken off the Macan's transmission and piped forwards by a supplementary propshaft.
That's as much as you need to know about the Macan's technical layout because, for driving dynamics, it is effectively ideal. The weight of the engine and transmission is closer to the centre of the car and most of the engine's wallop goes to the rear wheels.
But the second part of the Macan's conceptual genius would have been much less easy to pin down at that technical seminar.The driving position is so brilliantly crafted that piloting this car along, say, a fast, sweeping country A-road becomes a genuinely new type of driving experience. There are two main reasons for this. First, the way that the driver sits in the Macan is uncannily sports car-like, especially the stretched-leg position.
Second – and this really makes the Macan a special place to be – there is the position of the 'H-point'. The hip point (measured from the ground) is always in the same position, no matter the size of the driver, and it has been positioned to perfection on the Macan. Not SUV high, but high enough to work perfectly with the sports car driving position.
It all adds up to this: the Macan handles with extraordinary verve and imparts the kind of driving pleasure that no SUV has a right to deliver.
The first roundabout that you encounter – which the Macan skates through flatly with no more than a couple of wrist flicks from the driver – tells you what to expect on more challenging roads. 
In diesel form, it is super-quick and very frugal. On the open road, the combination of the view ahead and the Macan's agility and pace makes it a superb car for achieving rapid and safe progress.
To date, I haven't driven a car that so brilliantly harnesses utility, sports car agility and long-range comfort. I suppose you might say that it's a bit like a Cayman SUV…
Come back tomorrow as we reveal another star car of 2014
Get the latest car news, reviews and galleries from Autocar direct to your inbox every week. Enter your email address below: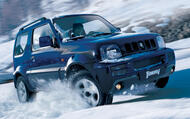 Looking for an interesting car that can deal with snow and ice with ease? We round up some affordable options
Driving your pride and joy through the winter months can be a testing experience.
Besides the chance that you might inadvertently sling it into the icy scenery, there's the ever present possibility that someone else will beat you to the punch and decide to use you as a crash barrier.
Then there's the toll that the winter weather and road conditions themselves can take on your car – particularly when it comes to the rate at which road salt can exacerbate corrosion of your car's undercarriage.
So the idea of a winter car is always a tempting one. Something that you don't mind being driven into, putting on its roof or suffering a bit of cosmetic and structural wear and tear.
Because it's semi-disposable, it needs to be comparatively cheap, too. Four-wheel drive is preferable as well; on standard tyres you'll stand more of a chance of making progress, and it'll be more relaxing and enjoyable as a result. Then, when the budget arises, you can sling on a set of winter tyres and be fully set for whatever lies ahead.
Here are our recommendations, then, for alternative and interesting winter cars for around £1500.
1. Volkswagen Golf VR6 4Motion
Admittedly the Mk4 Golf was hardly the most exciting car in standard form, but throw in a 204bhp 2.8-litre VR6, a six-speed manual gearbox and a Haldex-based four-wheel drive system and you've got something a little more intriguing. They're also tough, comfortable and easy to get parts for, which adds to the appeal. Add a set of aftermarket anti-roll bars and some different springs and dampers at a later date and it'll sharpen up the whole thing quite nicely.
Sure, it might not be an R32 but it doesn't command the premium of one either. We found a 2002 example, with 86,000 miles on the clock, on sale for £1490. It needed a little cosmetic attention but was immaculate inside and otherwise good to go. Ideal if you want a bit of business-class luxury and pace without extravagant physical dimensions. Alternatively, have a gander at the likes of early Audi A3 1.8T quattro Sport.
Search the PistonHeads VW Golf classifieds
2. Jeep Cherokee
The XJ generation of Jeep Cherokee is a stalwart of features like this, and not without just cause. They're well equipped, immensely capable in poor conditions and almost impossible to break. Get a good one and they're also remarkably good fun to drive, with a decent turn of speed off the line, sound on-road manners and the ability to clamber through or over whatever you put in front of them.
You're ideally looking for the squarer pre-facelift 1996 model with the 4.0-litre straight six engine. Excellent examples of these will set you back well under £1500. Avoid the diesels and the four-cylinder petrols, though, and drive a few so you can get familiar with what a decent one should feel like.
Search the PistonHeads Jeep Cherokee classifieds
3. Mitsubishi GTO
It's got pop-up headlights (in Mk1 form) and is therefore worth the £1500 admission fee on that basis alone. More importantly, though, the GTO is four-wheel drive. Consequently it's an entirely appropriate choice for winter motoring. Perhaps. Well, it's unlikely you'll have to deal with several feet of snow, so why not enjoy a sporting coupé in the interim?
We'd recommend avoiding any tired turbocharged GTOs, as tempting as they may be, and instead go for a clean, naturally aspirated example in manual or automatic form. You might even find an official UK model, badged 3000GT, for that money. Either way, just remember to check the cambelt has been done at some point.
Search the PistonHeads Mitsubishi GTO classifieds
4. Suzuki Jimny
Light, small, rugged, remarkably talented off-road and cheap to run. What's not to like about the diminutive Suzuki Jimny? Sure, it's a bit archaic – even Suzuki has probably forgotten when they started making it – but that lends the Jimny a curious charm, and it's hard to fault its rough-road credentials.
You won't struggle to find one, either. A cursory search of the web immediately turned up a very smart 2000-plated example with 70,000 miles on the clock for £1300. It had only had two previous owners and came with a new MOT. If you like the idea of a Jimny but not the Jimny itself, however, you could look at the Mitsubishi Pajero Mini – which is sometimes called the Junior – or the Daihatsu Terios.
Search the PistonHeads Suzuki Jimny classifieds
5. BMW E34 5-series 525iX
The E34 generation of 5-series was unquestionably a great one. The cars were beautifully built, gratifying to own and drive, and offered in a wide range of configurations that allowed most buyers to find something they liked. Estate? Yup. Diesel? Yup. Screaming naturally aspirated straight six derived from a racing engine? Yup.
You could even get them with four-wheel drive, badged as 'iX', which was ideal if you were trotting back and forth to your flat in Chamonix. You don't see them that often, and they've often got high mileages, but you can still find a serviceable one for £1500. Great for confusing other stuck motorists as you sail past in the snow without a care in the world.
Search the Pistonheads BMW E34 5-series classifieds
6. Subaru Impreza
While we're on the subject of four-wheel-drive saloons, it's time to cast our eye over the Impreza. You'll see myriad options on offer at around the £1500 mark, ranging from Turbo 2000s to later 'Bugeye' versions.
It's these later models that are more tempting at this price point; for £1500 you'll get a very smart naturally aspirated example which shouldn't need anything more spending on it. You'll be able to drive it hard and enjoy it as a result, rather than worrying about mechanical maladies. Alternatively, you could opt for the bigger Legacy if you need something roomier. Or a leggy SVX, if you're tired of having money in the bank.
Search the PistonHeads Subaru Impreza classifieds
7. Audi A8
Those seeking luxurious winter transport may do well to consider the first generation of Audi A8. It has, after all, a lot to offer: a corrosion-free aluminium monocoque, stout build quality, vast amounts of kit, a range of engines and the option of Audi's quattro four-wheel drive system.
For a mere £1500 you'll easily find presentable A8 quattros with sensible mileages and the desirable 4.2-litre V8. The automatic transmissions do have a habit of packing up unexpectedly, particularly at higher mileages, but you can at least take some consolation in the fact that the car's probably worth what you paid for it in parts alone. 
Search the PistonHeads Audi A8 classifieds
8. Land Rover Freelander
Quick, someone pass me a head gasket! In all seriousness, the first generation of Freelander isn't actually a bad shout if you want a capable 4x4 and don't want to spend a lot. There's always the diesel option as well, should the thought of dealing with the K-series engine give you The Fear.
We found, for example, a 2000-plated model with the 1.8-litre K-series engine for £1491. It'd done 100,000 miles, was in excellent condition throughout and – importantly – had recently benefitted from a new cam belt, head gasket, water pump and all-terrain tyres. Great for messing around off-road, or using for trips to the tip once winter has.
Search the Pistonheads Land Rover Freelander classifieds
9. Ford Sierra XR4x4
If you're in the market for something with a little classic appeal then cast your eye over the XR4x4. It's got a brawny V6, a manual gearbox, four-wheel drive and a plush cabin; there are a lot of upgrades available, too, so it's a good starting point if you want to hop something up over the course of your ownership.
You'll find presentable examples on sale for around the £1500 mark, although obviously you'll have to inspect the underside to make sure there's still metal there. Make sure the cabin is dry, because there's nothing worse than dealing with a damp interior over winter. And be prepared to start trawling eBay for old Turbo Technics conversion kits.
Search the PistonHeads Ford Sierra classifieds
10. Fiat Panda 4x4
The four-wheel-drive Panda is a surprisingly capable car when the going gets tough, and it's cheap to run and easy to maintain. Its compact size means that it won't become a chore in urban environments either, unlike the larger options.
We tracked down a 2005 example with decent history for £1360. Admittedly it'd done 135,000 miles but it was reputed to drive well and it looked to be in excellent order – and no doubt you could easily find one with a lower mileage if so inclined. Alternatively, those seeking something with some retro charm could always opt for the original Steyr-Puch 4x4-equipped model.
Search the Pistonheads Fiat Panda classifieds
Got any recommendations for cheap, enjoyable winter motoring? Let us know in the comments section below.
Get the latest car news, reviews and galleries from Autocar direct to your inbox every week. Enter your email address below: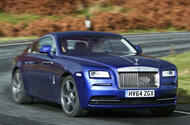 As a stylish yet sporty luxury grand tourer, the Wraith broke new ground for Rolls-Royce
Well, someone had to pick the Rolls-Royce Wraith and it might as well have been me. Not least because it guaranteed a sybaritic swoosh from my London base to our Welsh photo location, but there were many more reasons why I was so keen to promote it as one of this year's stars. 
The Wraith, you see, is apt demonstration of Rolls-Royce attempting to shake itself free from conservative constraints. So this car is the company serving up a different take on the Rolls model that was so successfully reimposed when BMW took the reins in 2001. 
The Wraith is Rolls showing us its sportier side. Not least through the striking fastback shape that, I'll admit, was not entirely appealing when we first saw it unveiled at the company's Goodwood HQ. Yet the look of the car was transformed when I first saw it on the road. Now I love it. So does everyone else, judging by the numerous thumbs-up the car got during its four days with us. 
That sportiness is apparent on the road, too. Sort of. In truth, of all the cars that we assembled in Wales, the Wraith doesn't stack up that well in the purest sense.
The Tesla Model S and BMW i8 handle better, and even the diesel Porsche Macan destroyed it on the Black Mountain roads. But that's hardly the point. This Ghost-based coupé is as sporty as any Rolls needs to be. And probably as sporty as any Rolls should be. 
It's fun to drive, no question. When you get away from the narrowest roads, where it's hobbled by its sheer size, you can proceed at way more than a fair clip.
It steers and corners far more crisply than any other Rolls. And, of course, it's propelled by the same mighty BMW-engineered V12 as the Ghost saloon. But with the Wraith's seemingly superior throttle response, you can take better advantage of all that torque.   
Overall, though, you're struck by how the Wraith serves up a different type of Rolls experience while still being reassuring familiar. There's the same SUV-style high-up driving position, accessed through novel coach doors, and you're enveloped in the same leather, mirrored metal and inch-thick lambswool carpet cocoon. 
It's a wonderful car, then, and now my favourite Rolls-Royce by a country mile, although it's clearly not the most refined and traditionalists might argue that it misses the brand's brief as a result.
I also won't pretend that it's the best car of 2014, but it's easily one of the most interesting. Not least because it's proof that Rolls is stretching its wings. And imagine if the same intent and idiosyncrasies were applied to a super-luxury SUV? Or a smaller car? Now those would be mouth-watering possibilities, if the Wraith is any form guide. 
Come back tomorrow as we reveal another star car of 2014
Get the latest car news, reviews and galleries from Autocar direct to your inbox every week. Enter your email address below: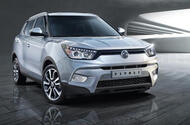 Korean firm's Nissan Juke rival named as Tivoli, and will be unveiled in January 2015 before coming to the UK in Q2
The SsangYong Tivoli - a £12,500 rival to the Nissan Juke - has been revealed. It will go on sale in the UK in the middle of 2015.
The model, which had been known as X100 in concept car form, was last previewed with the firm's XIV-Air and XIV-Adventure concepts at the Paris motor show in October 2014. The B-Segment SUV will be formally unveiled in Korea in January next year and this image shows the model for the local market - UK styling is expected to be slightly different, while specification is expected to be significantly upgraded from the Korean version.
SsangYong says the car has been in development for three years, with its name taken from the Italian city of Tivoli. The car is described as being an "urban dynamic SUV with the best interior quality in its class."
The new official picture confirms the exterior and interior styling of the model will remain true to the XIV-Air and XIV-Adventure concept cars.
As well as previewing the new Nissan Juke rival, the XIV-Air and XIV-Adventure concepts also showcase SsangYong's new design philosophy, which has been dubbed 'Nature born – 3 Motion'.
The XIV-Air features a targa roof, and is intended to show the sportier side of the Tivoli, while the XIV-Adventure incorporates off-road-inspired elements including a front bumper protector, roof rack and search light. Both concepts have LED daytime running lights.
SsangYong says it aims to provide occupants with "all the advantages of an SUV with the comforts and convenience of a saloon car". Luxuries include dual-zone climate control, heated front seats, a ventilated driver's seat, Bluetooth connectivity and a smartphone mirroring system for the infotainment screen. A rear-view camera also features alongside keyless entry.
The XIV-Air is powered by a 1.6-litre four-cylinder diesel engine. No official output or economy figures have been confirmed, but SsangYong has said that it emits around 140g/km of CO2.
The XIV-Adventure is powered by a 1.6-litre four-cylinder petrol which is said to emit approximately 160g/km. Both concepts offer both two and four-wheel drive, and can be equipped with either a six-speed manual transmission or a six-speed automatic.
A hybrid version of the Tivoli, which would combine the diesel engine with an electric motor and lithium-ion battery, is reputedly being considered.
Safety features include ESP, hill start assist and an emergency braking signal which is activated to warn drivers behind the car.
SsangYong expects to sell 100,000 units annually of the new Tivoli, and describes the car as being intended "to create a close and emotive connection with customers". Sitting below the current Korando in SsangYong's line-up, it's likely the Tivoli will carry a starting price of around £12,500 in the UK.
Get the latest car news, reviews and galleries from Autocar direct to your inbox every week. Enter your email address below:
The Ariel Atom's 'mucky brother' is a two-seat, 700kg off-roader with about 200bhp, and will be seen for the first time at the Autosport show in January
Ariel is poised to launch a high-performance, all-terrain stablemate for the Atom. Called the Nomad, it is designed to bridge the gap between the existing track-focused sports car and a pure 4x4 off-roader.
The Nomad will be unveiled at the Autosport show, starting on 9 January, and is described by Ariel boss Simon Saunders as "Atom's mucky brother". It will use the traditional Atom mechanical layout and play on its key virtues, such as compactness, strength and a high power-to-weight ratio.
But the Nomad will also have greatly enhanced ground clearance, gumball tyres, long-travel suspension and new, very comprehensive rollover protection - to make a car ideal for recreational driving on forest tracks and challenging off-road courses, or for competition in rallies for two-wheel-drive cars.
"We've done quite a bit of testing on forest tracks and rally stages," said Saunders' son Henry, who has done most of the development and testing, "and results have been extremely encouraging. We know the car is quick and stable. But it's still a two-wheel-drive vehicle. We're looking forward to discovering how it performs in genuine off-road conditions - in mud or crawling over rocks - compared with a traditional 4x4." 
The Nomad uses a modified version of the Atom's ladder frame chassis, still bronze-welded by hand. There are chassis reinforcements and the car gets a comprehensive rollover structure that provides A-pillars for the standard windscreen.
Like the Atom's, the suspension is wide-tracked and all-independent, but the hardware and geometry are new because the bigger, longer-travel suspension units need a bulkier outboard layout. However, running gear such as the instruments, switchgear, pedal box and wiring are familiar from the Atom.
There will be many 
wheel/tyre combinations when the car hits production next year, but prototypes have been tested on 15-inch alloys wearing 235/70 tyres. Ariel's testers note a vast difference in grip depending on tyre spec. The engine is a four-cylinder Honda unit mounted transversely behind the two occupants, as in the Atom, but it's not the 2.0-litre unit from the Civic Type R.
Capacity is understood to be about 2.4 litres, with about 200bhp plus plenty of low-end torque. The standard gearbox is Honda's familiar manual six-speeder, and the Nomad will have a standard mechanical limited-slip differential, with more sophisticated set-ups available on the options list.
"The car should still be very quick on road," said Henry Siebert-Saunders. "Not quite as quick as an Atom, maybe, but it will be able to do many things an Atom never could." The Nomad is the first new-generation Ariel to have proper bodywork, although it's far from being a fully enclosed car.
The lower tub and suspension covers will be black impact-absorbing composite, but owners will be able to personalise their cars by choosing their own colours for the wheels, frame, bonnet and engine cover.
The Atom's low weight, a key to its supercar performance, is largely preserved in the Nomad. Ariel is still working on the final specification, but the Nomad is expected to weigh about 700kg, ready for the road, which is about 150kg more than a basic Atom but less than half the weight of a traditional off-roader. Thus, the Nomad should have about four times the power-to-weight ratio of a Land Rover Defender.
Ariel won't reveal final spec and pricing yet, but an entry-level Nomad will be close to the Atom's base price just below £30,000. There will be plenty of add-ons and upgrades, too. Ariel intends to start taking orders in January and expects the first customers to get their cars by mid-year.
Get the latest car news, reviews and galleries from Autocar direct to your inbox every week. Enter your email address below: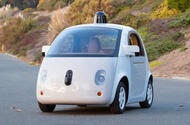 First fully-functioning prototype of the Google car is revealed; public trials to begin in California early in 2015
Google has revealed the first fully functioning prototype of its self-driving car, with trials on public roads set to begin early in 2015 in California.
The car was revealed following trials with several prototypes, which were run in order to test how the cars perform in the real world. The prototypes were capped at 25mph. A display showed the planned route while a battery of sensors allowed the car to 'see' 274 metres in all directions.
A statement from Google said: "The vehicle we unveiled in May was an early mockup—it didn't even have real headlights! Since then, we've been working on different prototypes-of-prototypes, each designed to test different systems of a self-driving car - for example, the typical 'car' parts like steering and braking, as well as the 'self-driving' parts like the computer and sensors. We've now put all those systems together in this fully functional vehicle - our first complete prototype for fully autonomous driving."
As with the early prototypes, the latest Google car doesn't feature any of the common controls that we might expect – such as a steering wheel or pedals – because Google claims that "software and sensors will do all the work".
Google's aim is to develop and deliver a car that can take you to your destination at the push of a button, removing the human element entirely. However, when trials begin the vehicles are expected to have controls to allow a test driver to take over if necessary.
"We're going to be spending the holidays zipping around our test track, and we hope to see you on the streets of Northern California in the new year," said the statement. "Our safety drivers will continue to oversee the vehicle for a while longer, using temporary manual controls as needed while we continue to test and learn. "
At the launch of the Google car, said Chris Urmson, director of Google's self-driving car project, had said: "We've been working towards the goal of vehicles that can shoulder the entire burden of driving. Just imagine – you can take a trip downtown at lunchtime without a 20-minute buffer to find parking.
"Older drivers can keep their freedom even if they can't keep their car keys – and drunk and distracted driving? History."
The company currently has plans to build around 100 prototypes which will begin trials later this summer, although these early versions will be fitted with conventional controls for safety reasons, while a small pilot scheme in California may follow if the cars perform well.
"If the technology develops as we hope, we'll work with partners to bring this technology into the world safely," added Urmson.
Google has previously studied self-driving cars, using modified versions of existing models – including the Toyota Prius and Audi TT – to develop the hardware and software required.
Many car manufacturers are also currently exploring autonomous vehicles, and running trials, including Mercedes, Tesla and Volvo.
Get the latest car news, reviews and galleries from Autocar direct to your inbox every week. Enter your email address below: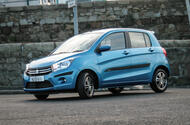 Spacious, well equipped and appealing on price, but lacking in charm and performance vim It's the Celerio, from Suzuki, offering us more choice within the growing city car class.This five-door hatchback will initially be sold alongside the Suzuki Alto and Splash, but it clearly overlaps with their remits. Suzuki refers to the car as an 'A+ compact', suggesting it sits between the likes of the Toyota Aygo and larger models such as the Ford Fiesta. The Celerio's dimensions back that up. It measures 3600mm long and 1600mm wide with a 2425mm wheelbase.Luggage space is quoted as 254 litres with the rear seats occupied, or 726 litres with the seatbacks folded. That all compares favourably with one of the most spacious cars in the segment, the Hyundai i10, while a tall roofline also means that headroom is distinctly generous front and rear. A flat cabin floor unintruded by a transmission tunnel makes it possible for an adult to sit in the middle rear seat if necessary. On top of that, access to the back seats is made easy by wide-opening doors.Euro NCAP awarded the Suzuki Celerio a below-par result of three stars this November, mainly due to a poor score in the side impact pole test. However, the crash-tested car did not feature curtain airbags, which are fitted as standard in the UK. It is thought that these could have altered the final score. Suzuki also fits airbags in the front for the driver and passenger, plus side airbags in the seats.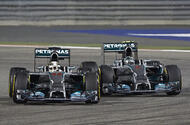 From an adrenalin-fuelled year of motorsport action, here are our picks of the 10 best moments and top 10 drivers
One team dominated Formula 1 and another crushed allcomers in the World Rally Championship. Taken at face value, it could be construed that 2014 was a dull year for the highest echelons of motorsport. 
On the contrary. To their credit, those teams – Mercedes in F1 and Volkswagen in the WRC – both allowed their drivers to fight each other, which made for pretty sensational entertainment for spectators and armchair enthusiasts alike.
Elsewhere, there were plenty of headline-grabbing stories, including the start of the first full-electric car racing series, a down-to-the-wire fight in the Dunlop MSA British Touring Car Championship and plenty of home-grown success to cheer. Here, then, is Autocar's pick of the best moments from the motorsport year – and our top drivers of 2014.
1 – Hamilton versus Rosberg in Bahrain
The tooth-and-nail fight between Lewis Hamilton and Nico Rosberg at the Sakhir circuit left us in no doubt that Mercedes wasn't kidding about its 'no team orders' approach. Their thrilling tussle set a template for the season: Rosberg quicker in qualifying, Hamilton better in the race. Some of the stout defensive tactics of eventual winner Hamilton irked Rosberg and created tension that would simmer throughout the summer.
2 – Daniel Ricciardo wins in Canada
Granted, Hamilton retired with brake problems and Rosberg suffered a loss of power, but Ricciardo was in the perfect position to capitalise and claim a popular first grand prix victory. At this race, and throughout the season, he carved a reputation as a clever racer with some great overtaking moves up his sleeve.
3 – Porsche 'comes home' to Le Mans
Although Porsche has regularly been represented in the GT classes, this year's return to the headline prototype class after a 16-year absence added extra spice. Both of its 919 Hybrids ran strongly before gremlins struck, but it was a promising foundation from which to launch a three-car assault on the famous race next year.
4 – Hamilton's gutsy pass in Japan
As the F1 championship tide began to turn in Hamilton's favour, Rosberg needed to respond, and qualifying on pole at Suzuka was a good start. But Hamilton had other ideas, and as Typhoon Phanfone dumped rain on the Japanese track, he pulled a jaw-dropping round-the-outside overtaking move at turn one and stormed clear to win.
5 – Bentley's GT3 win at Silverstone
For the first time in 84 years, works-supported Bentleys graced the grid of a British race, lining up for the Blancpain Endurance Series event. The Continental GT3 of Steven Kane, Guy Smith and Andy Meyrick didn't disappoint, securing the Crewe manufacturer's first race victory since the 2003 Le Mans 24 Hours.
6 – Formula E starts with a crash
The first electric single-seater race was heading for a thrilling conclusion as Nick Heidfeld chased down leader Nicolas Prost. On the run to the final corner, Prost executed a ruthless chop on his rival, sending Heidfeld into a barrel roll that ensured Formula E hit the headlines around the world. 
7 – Honda Civic Tourer's first BTCC win
The manner of Gordon Shedden's victory at Donington Park would have been sensational in any car, the Scot bouncing across the gravel and taking the chequered flag after an opportunistic last-corner attack on Colin Turkington. The fact that he was in an estate-bodied Honda Civic Tourer made it all the more amazing. 
8 – Hyundai's maiden WRC victory
The next step in the rise of Hyundai is to enhance the emotional link between its cars and its customers. Hence the Korean manufacturer's decision to take on Volkswagen in world rallying, a move that yielded a popular first win in the vineyards of Germany, where Thierry Neuville and Dani Sordo took first and second places respectively.
9 – Thrilling end to the Bathurst 1000
The famous Australian race was packed with incidents, not least when the newly laid track surface disintegrated and several drivers crashed as a result. Through the chaos, the Ford of Chaz Mostert and Paul Morris came from the back of the grid to win after the Holden of Jamie Whincup and Paul Dumbrell ran out of fuel on the last lap.
10 – Close finish at the Indy 500
A stoppage near the end of the annual 500-mile event at the Brickyard turned the race into a six-lap sprint. Three drivers – Ryan Hunter-Reay, Helio Castroneves and Marco Andretti – struck out at the front, using the slipstream to trade positions each lap. Hunter-Reay fended off Castroneves by 0.06sec, the second-closest finish ever.
OUR DRIVERS OF THE YEAR
1 – Lewis Hamilton
A brilliantly instinctive racer, Hamilton showed greater consistency this season, winning 11 times en route to the Formula 1 title. If next year's Mercedes is as quick, Hamilton could push on to match the three titles claimed by his idol, Ayrton Senna.
2 – Daniel Ricciardo
The sport's broadest smile masks a ruthlessly effective racer, one who made the best use of Renault's insipid motor. Comprehensively outraced his Red Bull Racing team-mate, one Sebastian Vettel.
3 – Valtteri Bottas
Fulfilled the glimpses of promise shown in 2013 by displaying dazzling pace this term, generally reflecting well against experienced Williams team-mate Felipe Massa. High points were back-to-back second places in Britain and Germany. 
4 – Sébastien Ogier
Had to work slightly harder for his second World Rally Championship title this year than he did for his first in 2013, as Volkswagen team-mate Jari-Matti Latvala got his act together. On many rallies, however, he continued to win as he liked.
5 – Nico Rosberg
For all of his qualifying pace, the German was often found wanting come race day, when the points are won. He became unpopular with fans after a dubious qualifying 'off' in Monaco, but the dignity with which he accepted defeat in Abu Dhabi redeemed him.
6 – Sébastien Loeb
Switching from stage rallying with Citroën, the Frenchman proved adept at the cut and thrust of the World Touring Car Championship. He won his second-ever race in the C-Elysée, proving himself once again as one of the world's best all-rounders.
7 – Kris Meeke
He put Northern Ireland back on the WRC map. A brilliant podium finish in Monte Carlo was followed by a dip in form on unfamiliar events, but by season's end Meeke was the fastest non-Volkswagen driver, earning a second season in a Citroën DS3 WRC.
8 – Colin Turkington
Once the WSR team had figured out the optimum set-up for the BMW 125i M Sport, Turkington's pace in the Dunlop MSA British Touring Car Championship was devastating. He took eight wins from 30 races on his way to the title. 
9 – Jolyon Palmer
Few drivers spend four seasons in GP2, a step below F1, but the Briton put his experience to good use to win the title, earning himself a test drive with Force India. Unfortunately, race seats at the top level are in short supply.
10 – Anthony Davidson, Sébastien Buemi
The two former F1 drivers share this place for together clinching the World Endurance Championship for Toyota. They won four rounds in their petrol-electric prototype, although success at Le Mans eluded them.
Get the latest car news, reviews and galleries from Autocar direct to your inbox every week. Enter your email address below: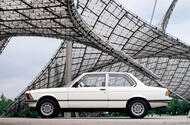 Apparently 'tis the season to be jolly and all that, so here are a list of items I'd like to find in my Christmas stocking
All I want for Christmas is my two front teeth, as the old seasonal song goes. Luckily, I've still just about got most of my teeth. I would, though, quite like a couple of changes to happen in the automotive world, plus a couple of additions to my garage...
So on the basis that I've been reasonably good this year and that Father Christmas is legally obliged to bring me at least a few of these items, let's see what pairs I would put on my Christmas list.
Two cars
I really would like a BMW 316. The first E21 version please, Santa. It brings back happy memories of flogging them. It's very undervalued, I think – not glam but very significant, lightweight and fun. The smallest engine is fine. Thinking small, an Autobianchi Primula would be superb. Preferably the first hatchback. It's cute as a button and a rarity in the UK; I've definitely got space for one.
Two motorcycles
They are not exactly cars, but they are arguably more fun, but even if you are too scared/sensible to ride one, they are fabulous to look at. That's why I would plump for an Ariel Leader, which, oddly, didn't look like a motorbike at all, with lots of art deco panelling that made it look like the future. Which it wasn't. It would look great in my kitchen, though. Then, for a bit of fun, a Honda Monkey Bike. Pocket sized, it could easily fit in my stocking, Santa.
Two tax changes
A 25-year-old car is a classic and clearly being well looked after, so I'd make that a zero road tax zone. It would benefit the parts and servicing industry in the country and encourage drivers to keep older cars running and on the road. Let's be honest about how much you pay the government in tax every time you fill up. Print that on the front of the pump. That will make motorists either drive more economically, switch to batteries or start an insurrection.
Two tools
A pillar drill. I've got an old Black & Decker set-up that lets you bolt a normal drill in the right angle position. It's not great. I need a proper one to do 90-degree holes in things. I'd love a four-post car lift, except that I don't have the roof clearance in my garage without pushing my Mini through my office floor. So that will have to be an outdoor set-up. 
Two motorsport proposals
Proper mud in rallycross, please. It seems to be conducted on circuits these days – very boring. Proper 1970s mud. Then can it be shown on Saturday around tea time? Thanks. And cars versus bikes – can we settle the 'which is better?' argument once and for all by having some sort of insane race series? I think maybe halfway through the motorcyclists swap their bike for a car and vice versa. Oh, and throw in some rallycross mud. 
Your two requests from Santa
So any suggestions of your own? You never know, I might be able to persuade Autocar to arrange for your dream presents to turn up at your gaff before Boxing Day is out (no promises, though). 
Have a jolly good one – ho, ho, ho and all that…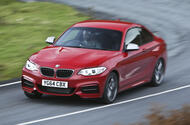 One of the most satisfying sports cars on sale today, and a fine addition to BMW's M-badged line-up
How much does 0.9sec mean to you? Quite a lot, perhaps, if it's serious performance cars we're talking about.
But is it worth an extra £25,000? Perhaps not, especially if the time difference is set by two cars offering much the same recipe.
This year we compared a £34,260 BMW M235i with the £59,145 BMW M4 (and a £58,950 Alpina B4 besides) and determined that the least expensive machine was best, not merely because of the price difference but also because it is easier and more enjoyable to toy with the M235i at its grip limit.
That's what an M car should be about, and what the M4 doesn't quite manage to deliver.
But enough of comparisons, because the M235i is about a lot more than enjoying 90 per cent of an M4 for 58 per cent of the price; this is an old-school entertainer of a BMW. And these are rare machines among the mass of SUVs, diesel saloons, hatchbacks and even MPVs that an ever-enlarging BMW now offers.
Its M135i hatch is another sporting gem, but the M235i shines brighter, mainly because it's your traditional, coupé-like two-door saloon. This car has its genetic roots in classics like the original E30 M3 and even the 2002 tii of the 1970s. 
Because the M235i is smaller than the M4, it instantly feels more usable; on narrow roads, shorter, narrower cars are quicker, simply because they leave you more wiggle room. Its relative lack of bulk encourages you to drive it harder.
And so does a turbocharged straight six whose throttle is so sharp that you'll barely know this engine is pressure-charged at all, its substantial stream of urge emerging mere moments above idle. At which point you'll enjoy the mechanical music of the super-smooth straight six, and with an arresting crack of high-rev rort. 
More than that, your discovery that this BMW is distinctly quick will erupt almost as quickly as the machine itself, which smashes 62mph in 5.0sec dead in manual form. That's only 0.9sec behind the M4, of course. You have more than enough power, most of the time. Which applies whether you choose a six-speed manual or an eight-speed automatic, both excellent.
But the allure of this car is about a lot more than horsepower. It's about balance. The balance of power and grip, of performance and economy, of space and size, of ride and handling, of agility and stability, of roar and refinement. It's a high scorer on every count, making it satisfying to live with and easier to justify to yourself.
That leaves your mind – and body – free to enjoy the tactile and aural delights of a chassis, powertrain and steering gear that deliver deliciously delicate, high-precision drifts at the limit, darting agility while you get there and a ride quality rivalling cars far less exciting. The M235i is among the most satisfyingly complete, real-world sports cars out there.
Come back tomorrow as we reveal another star car of 2014
Get the latest car news, reviews and galleries from Autocar direct to your inbox every week. Enter your email address below:
Alfa 4C Spider production car spied for first time; canvas roof expected to add 60kg over the coupé
The Alfa Romeo 4C Spider has been spied in production form, ahead of an official unveiling early in 2015.
As with the concept car, unveiled at the 2014 Geneva motor show, the production car sports a canvas roof and the new-look headlight, wheel and exhaust designs as seen on the latest coupé. The car was spied during filming in Italy, and these pictures are published with permission from autoblog.it.
At the launch of the concept car, Alfa said the car's weight gain had been limited to 60kg over the coupé thanks to the use of a lightweight canvas roof plus carbonfibre rollover hoops, spoilers and windscreen frame. Alfa also said it had crafted the aerodynamics of the car to minimise roof-down turbulence. All of these are expected to make production.
The dual-stage central exhaust system uses titanium and carbonfibre tailpipes and has been developed by renowned motorbike racing exhaust manufacturer Akrapovic, which has worked in MotoGP, superbikes and motocross. It has an electrically operated valve system that can improve performance and enhance the exhaust note at the push of a button. 
The 4C Spider is expected to otherwise be identical to the coupé, with power coming from the same four-cylinder, all-aluminium, 1750cc turbocharged petrol engine which drives the rear wheels via a six-speed dual-clutch automatic transmission. Alfa says 0-62mph takes 4.5sec and top speed is in excess of 155mph – the same as the coupé. Weight distribution also remains 40/60 front to rear.
Prices for the 4C Spider have yet to be revealed but are expected to be slightly more than for the coupé, at around £55,000.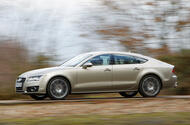 New Audi design chief Marc Lichte says the firm's next A7 will be more stylish than today's car
A more radical design is promised for the next-generation Audi A7, according to man who has designed it.
Marc Lichte, who joined Audi from Volkswagen earlier this year, has already completed design work on the second-generation A7, which will be launched in 2017.
Elements of the design of the new A7 have already been previewed in the recent Prologue concept at the Los Angeles motor show, although Lichte wouldn't give specifics.
The Prologue previews not only the new 2017 A7 but also the 2016 A8 and 2017 A6, designs for which have all been signed off. It is the A7's design that will be the most radical of the trio, according to Lichte, and there will be much greater visual differentiation between the trio and other future Audis.
The A7 will be based on the Volkswagen Group's Audi-engineered, second-generation MLB platform, with its engine range expected to be cherry-picked from the 2016 A8 range.
Get the latest car news, reviews and galleries from Autocar direct to your inbox every week. Enter your email address below: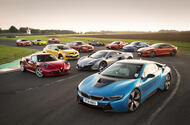 From testing three of the biggest and best hypercars in recent memory to tackling a WRC stage and getting Gymkhana tips from Ken Block - 2014 has been a big year for video on Autocar
This year has seen the launch of many exciting new cars, and Autocar's videos have captured the best and most powerful on camera for your enjoyment.
Here's a round-up of some of the most popular videos of 2014.
1 - McLaren P1 versus Porsche 918 Spyder and Ducati 1199 Superleggera
It's a showdown between two of the hotters hypercars in the world and the fastest Ducati on sale. Who will win in this ultimate drag race?
2 - Ferrari LaFerrari review
We get the chance to test Ferrari's 950bhp LaFerrari at Maranello. Is this purely a technical tour de force, or can it be a real driver's car, too? Steve Sutcliffe finds out.
3 - BMW M4 versus Mercedes-Benz C63 AMG
It's the battle of the performance coupés, as we see if the M4's turbocharged 425bhp six-cylinder petrol motor can out-muscle the 6.2-litre V8 engine of the Mercedes.
4 - McLaren 12C versus Ducati 1199  Panigale S
It's another car versus bike challenge. This time, the MLaren 12C face off against the 195bhp, 190kg Panigale S.
5 - Porsche Macan versus Range Rover Evoque
Porsche's mighty Macan compact SUV has been one of 2014's success stories but it'll need to be excellent to take on Land Rover's Range Rover Evoque. We put them head to head.
6 - Lamborghini Huracán review
The Huracán is the supercar Lamborghini is using to spearhead its fight against rivals Porsche, Ferrari and McLaren. Steve Sutcliffe decides if the 602bhp Gallardo successor is up to the job.
7 - McLaren P1 road test
It's time to put the 903bhp McLaren P1 through its paces in the official Autocar road test. Steve Sutcliffe is judge and jury in this three-day shakedown.
8 - Chevrolet Corvette C7 Stingray versus Porsche 911, Audi R8 and Jaguar F-type
The Corvette C7 Stingray is everything an American muscle car should be, but how does it compare to the best Europe has to offer?
9 - BMW M3 versus Alpina D3
How should you take your performance saloon  petrol or diesel? We pitch the petrol-powered BMW M3 against the diesel-engined Alpina D3 to find out.
What's been your top video of 2014? Let us know in the comments section below
Get the latest car news, reviews and galleries from Autocar direct to your inbox every week. Enter your email address below: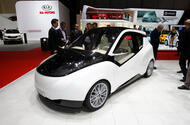 While 2014 saw the wraps pulled off many high-volume production cars, there were still plenty of bizarre concepts and controversial vehicles to keep an eye on. Here's our pick of the best
This year provided an eclectic mix of production and concept cars from motor shows all the world.
While some examples were nothing more than manufacturer chest-beating exercises that won't see production, others previewed future technologies that will be given the green light.
Here are our favourite weird and wonderful cars from 2014. Let us know your thoughts in the comments section below.
Biofore concept
Making its debut at the Geneva motor show back in March, the Biofore concept is a technological showcase made from renewable materials. Students at the Metropolia University of Applied Sciences in Helsinki in Finland built the Biofore from biocomposite and thermoformable wood.
Carlsson S-class
The striking Carlsson take on the Mercedes S-class features a 700bhp twin-turbocharged V12 powertrain. The exterior is coated in £10,000 worth of gold leaf, with 1000 sheets applied in a process that took 200 hours.
Citroën C4 Cactus Aventure concept
The Geneva motor show gave Citroën the opportunity to explore customisation with the C4 Cactus Aventure. The concept has a raised ride height, larger suspension travel and chunky off-road tyres.
Edag Genesis
Inspired by the shell of a tortoise, this concept car demonstrated a one-piece car body production technique that could be built in a single process, thus ensuring huge savings in manufacturing costs.
LandWind X7
Launched at the Guangzhou motor show last month, the LandWind X7 caused a stir for its striking resemblance to the Range Rover Evoque. Land Rover was clearly not happy with the situation, as they confirmed to us they will be filing a complaint to Chinese officials regarding the standalone Chinese manufacturer.
Quant e-Sportlimousine
The e-Sportlimousine features new advanced battery storage technology that, according to Quant, performs five times better than current lithium ion batteries. The e-Sportlimousine is truly gargantuan; measuring 5.35m long, its four motors kick out 912bhp, according to its maker.
Roding Roadster R1
This German two-seat sports car has an appetising recipe: 3.0-litre turbocharged six-cylinder engine, 950kg kerb weight, 316bhp and 295lb ft of torque. Lashings of carbonfibre complete the styling, which almost has a mini-Nissan GT-R look about it.
Brilliance V5
At £10,500, this reasonably priced Chinese SUV underwent revisions in order to try to keep buyers interested over its next life cycle. Customers get the choice of a 120bhp 1.6-litre engine or the 136bhp 1.5-litre petrol engine.
CH Auto Event
Revealed at the Beijing motor show in April, this was CH Auto's take on an all-electric sports car. Thanks to a 400bhp/479lb ft electric powertrain, it will crack 0-62mph in five seconds and top out at a limited 124mph. The firm says a full charge takes six hours.
JAC SC-9
Another star of the Beijing motor show, the SC-9 featured a unique 2+2+2 seating configuration with the seats in the middle row able to pivot. It even showcased such technology as a "gesture motion interactive system". It enables users to wave a hand to tune the radio station, for example. JAC is working on a production version with similar styling cues for 2017.
Lifan 320
The previous version of this car bore a striking resemblance to the Mini hatchback. The updated 320 unveiled at the Beijing motor show demonstrated more of its own character, with an aggressive front end and sculpted rear styling.
Honda N-Box Element concept
Revealed at January's Tokyo Auto Salon, the N-Box Element mated styling from Honda's N-One and discontinued Element models. The result was a strict, boxy design on minuscule wheels. Despite the disproportionate styling, the interior appeared highly functional with lots of storage space.
Toyota Voxy Modellista
Also on display at the Tokyo Auto Salon was a Toyota Voxy endowed with an emphatically named 'Wing Dancer V' Modellista body kit. As well as the aggressive bodywork, the Voxy was fitted with a chrome exhaust tip and 'WingDancer III' double-spoke alloy wheels.
Toyota C-HR
One of the stars of the Paris motor show, the hybrid-powered crossover concept previewed new design themes that Toyota is keen to move on to future production models. Such a car would sit below the RAV4 compact SUV in the Japanese firm's line-up, with a likely on-sale date of 2017.
Venturi America
Eclectic French car maker Venturi tried to steal the limelight in Paris with the exclusive America two-seat electric crossover. Wearing a whopping £290,000 pricetag, the America is described as a half sports car, half beach buggy. Its three-phase electric motor produces 400bhp, enabling a 0-62mph sprint in 4.5sec with a claimed range of 155 miles. Production is limited to 25 units.
Get the latest car news, reviews and galleries from Autocar direct to your inbox every week. Enter your email address below: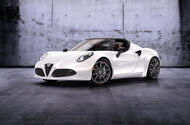 Virtual-reality racers, fantastical roadsters and plenty of futuristic SUVs: we look back at the concept cars that stole the limelight during 2014
This year's motor shows haven't disappointed with their capacity to produce great concept cars.
Traditionally a glimpse into the automotive future, 2014's concept cars have brought us highlights including Aston Martin's virtual racer, the DP-100, Maserati's astounding Alfieri sports car and a string of Audi concepts to preview the new TT. Here are our favourite concepts from the past year.
Unveiled for the first time at the Geneva motor show back in March, the 4C Spider is powered by the same 1750cc turbocharged four-pot as the coupé. Despite a modest weight gain of 60kg over the coupé, Alfa claims the Spider will hit 0-62mph in 4.5sec and go on to 155mph. Weight distribution still remains 40 per cent front, 60 per cent rear. Production will begin early in 2015.
Aston Martin DP-100 Vision Gran Turismo
Created specifically for the Gran Turismo 6 racing simulation game, Aston Martin's designers were given total freedom with the DP-100. Available for download, gamers can sample the mid-engined concept car which is powered by an 800bhp twin-turbocharged V12 motor with 774lb ft of torque. Sadly, it will never turn a wheel in reality.
Endowed with 518bhp from its heavily tweaked 2.5-litre turbocharged petrol engine, the A3 Clubsport Quattro boasts the same power-to-weight ratio as Audi's flagship R8 V10 Plus. The 0-62mph sprint is cracked in just 3.6sec and it keeps on going up to 193mph.
To harness this speed, the concept gets 370mm carbon-ceramic brake discs which work in conjunction with an air brake function integrated into the spoiler. Although officially described as a concept only, Audi says elements of the new car will make their way onto future models.
Audi describes the Allroad Shooting Brake, which had its debut at the Detroit motor show back in January, as "a concrete look into the future". Measuring 4.2m long and made from aluminium and carbonfibre-reinforced plastics, it's powered by a hybrid e-tron powertrain with total outputs of 402bhp and 480lb ft. Watch this space.
Also revealed at the start of 2014, this concept is said to demonstrate the future of lighting technology. Featuring a combination of matrix LED and laser light technologies, the headlights can provide twice the lighting range and three times the luminosity of LED high-beam units.
The most likely of this year's Audi concepts to make production. Arriving in 2015 at the earliest, the four-door compact SUV will have the Range Rover Evoque and Porsche Macan in its crosshairs. Powered by the same hybrid e-tron powertrain as the Allroad Shooting Brake, it's said to be capable of 0-62mph in 5.2sec. Top speed is 155mph.
The wraps were pulled off this "extreme driving machine" at March's Geneva motor show. Created as a tuning exercise for Audi's 2.0-litre TFSI petrol engine, the company wanted to see how far it could push that powerplant's boundaries. The answer was impressive: 414bhp, 332lb ft and 0-62mph in 3.7sec.
The designers and engineers at Audi were clearly working overtime as yet another concept was showcased, this time at the Paris motor show. Potentially another member of the TT family, Audi execs say it closely previews a new liftback model with individual rear seats.
Bentley Grand Convertible concept
Unveiled last month at the Los Angeles motor show, it's described by its maker as "the most sophisticated open-top car ever created by Bentley". Powered by the same 6.75-litre twin-turbocharged V8 as the Mulsanne Speed, company officials told Autocar last month that the car will make production.
The Vision Future Luxury boasts pillarless doors front and rear, state-of-the-art laser headlights, three-dimensional graphic displays and a brushed aluminium and wood interior. Expect some of the technology to feature on the next-generation 7-series, mooted to arrive late 2015.
With its debut at October's Paris motor show, the Divine DS concept symbolises the future styling of the DS brand, according to Citroën.
Highlights include the lack of a rear window, which is substituted by a rear-view camera with its image projected where you'd normally find the rear-view mirror. The luxurious cabin is the result of a partnership between jeweller Swarovski and embroidery company Lesage.
Adorned with the company's new flagship brand's badge, the S-Max Vignale concept gets quilted soft-touch leather seats, "woven texture embossed" aluminium, 21-inch alloy wheels and a unique paint finish. Ford has confirmed that a production version of this will follow the Mondeo Vignale next year.
Previewed at the Paris motor show in October, Honda has made no bones about its ambition to make the next-generation Civic Type R the fastest front-wheel-drive car yet around the Nürburgring.
Power will come from an all-new 2.0-litre turbocharged i-VTEC petrol engine, with sources saying it will produces at least 300bhp and 300lb ft of torque.
Honda is promising a "sensational driving experience". We can't wait to try it.
The Korean car maker chose the Geneva motor show earlier this year to showcase its vision of the future. The super-lightweight crossover coupé is powered by a hydrogen fuel cell powertrain.
It features a ground-breaking carbonfibre reinforced-plastic chassis made up of interconnected 'hoops'. The structure is said to be 70 per cent lighter than and twice as torsionally rigid as an equivalent steel chassis. Hyundai hopes this material technology can find its way on to the mass market in the future.
Aimed squarely at the likes of the BMW M5 and Audi RS6, the Q50 Eau Rouge was first unveiled at the Detroit motor show back in January.
Power comes from parent company Nissan's 3.8-litre turbocharged V6 engine. Also found in the GT-R, it has been lightly tweaked to develop 552bhp and 442lb ft . Zero to 62mph is said to be blitzed in "less than 4.0sec" with a top speed limited to 180mph. Read our first drive thoughts of the prototype, here.
With its Q80 Inspiration, which was one of the stars of the Paris Motor show, Infiniti plans to "disrupt the premium saloon category" and battle with the Mercedes S-class and BMW 7-series. Powered by a hybrid powertrain featuring a 543bhp 3.0-litre twin-turbocharged V6 mated to an electric motor and a nine-speed automatic gearbox, combined economy is a claimed 51.4mpg.
The Q80 Inspiration has been given the production green light and should appear in "three to five" years.
The GT4 Stinger is pitched as a direct rival to the Toyota GT86 and is expected to go on sale by 2016. The rear-wheel-drive coupé is powered by a 315bhp 2.0-litre turbocharged four-pot motor and mated to a six-speed manual gearbox.
The Korean brand is also planning a four-door fastback variant with a 390bhp 3.3-litre V6 turbo. Exciting times ahead.
Enjoying its debut at the prestigious Villa D'Este Concours D'Elegance back in May, the 5-95 Zagato is based on the underpinnings of a Gallardo. The pillarless body is surrounded by continuous glass surfaces and harks back to Zagato's 1940s design theme.
When the wraps came off the Asterion at the Paris motor show, it stole the limelight. Right at the heart of the concept is a naturally-aspirated 5.2-litre V10 mated to three electric motors to produce a combined 898bhp. In front-wheel drive pure electric mode, the Asterion is claimed to possess a range of up to 38 miles at speeds ofup to 78mph.
Land Rover Discovery Vision Concept
Revealed at the Beijing motor show back in April, the Discovery Vision Concept points the way forward to at least four SUV models that will wear the Discovery badge. A raft of driving technology was showcased with this car, including the ability to control the car remotely via an app in situations such as extreme off-roading.
Despite Lexus calling this an "open-top design study", the LF-C2 could be a preview to the forthcoming RC convertible. There is a strong hint of performance with the design of the car, which could see feature RC F's 471bhp 5.0-litre V8 later down the line.
Based on the Ford Edge and unveiled at the Beijing motor show, the MKX marked the first time Lincoln revealed a concept car outside of North America. Aimed directly at the Chinese car market – the world's largest – it's predicted to go into production within the next year.
The Jaguar F-type-rivalling Alfieri concept was flaunted at the Geneva motor show earlier in the year and has now been given the production green light. It has recently been confirmed that the car will keep its conceptual name and will launch in 2016. 
The entry-level version will be powered by 404bhp 3.0-litre turbocharged V6, while a 513bhp all-wheel-drive range-topper has also been mooted.
Revealed at the Pebble Beach Concours d'Elegance, the P1 GTR's aerodynamic performance has been even further enhanced over the standard P1, while power has increased from 903bhp to 986bhp. The track-only McLaren P1 will cost prospective buyers a cool £1.98 million when it goes on sale in the middle of next year.
This innovative, hydrogen-electric SUV concept has the Audi Q1 in its crosshairs. The bold twin-blade grille, angular headlights and mammoth 21-inch wheels on the short-overhang body accentuate Mercedes' current design language. Compared to the Audi Q1 concept, it is 110mm shorter, 20mm wider and 10mm higher.
Previewed mid-year at the Concorso d'Eleganza Villa d'Este, this is the result of a partnership between Mini and Italian design and coach house Touring Superleggera. The Superleggera Vision two-seater concept hints strongly at a new roadster model that could rival the Mazda MX-5.
Which of 2014's concept cars has been your favourite? Let us know in the comments section below
Get the latest car news, reviews and galleries from Autocar direct to your inbox every week. Enter your email address below: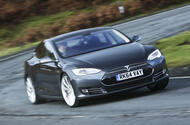 The Model S is the car that showed us electric power could also bring luxury and performance
The Tesla Model S is something completely new and the car from 2014 that has had the greatest impact on me. Actually, the BMW i8 beats the Tesla on that score, but I was pipped to that car…
This is how electric cars should be done. I'm not talking (yet) about the Model S's performance, styling or outside-the-box thinking, but its price.
New technology has historically made its debut in expensive cars in which large profits per unit can pay back development costs. The first cars to be fitted with ABS? The Mercedes-Benz S-class and BMW 7-series in 1978 (or, if you're being pedantic, the Jensen FF over a decade earlier). It took well over a decade for ABS to migrate to cheap family cars. Electric drive making its debut in a family hatch? The Nissan Leaf never made sense to me.
A big carrot has to be dangled to get me to visit any shopping centre, let alone one as big as London's Westfield Centre. Glowing reports of the new Tesla and growing curiosity steered me to the firm's Westfield shop and to the keys to the Model S demonstrator that lives in the car park downstairs.
Out pop the Tesla's silver door handles as I walk up to the car. It's a P85+, the one with the most power and range. The pop-out door handles are a bit gimmicky and their finish a bit crude, but you have to remind yourself that this car is from a start-up company, albeit one backed by a zillionaire with a wacky name.
I love the Model S's simple interior. There's only one button (apart from a few on the steering wheel) and that's the legally required hazard light switch. The gigantic touchscreen puts all rivals' infotainment systems into the last century, although the safety of using it on the move is highly questionable. I'm broad-minded enough to embrace new powertrain technology, but not enough to abandon the principle of always having your eyes on the road when driving. 
We head up the M40 to Buckinghamshire with well over 200 miles of range indicated and, as the Model S is due back the same day, no range anxiety. Smooth power delivery is the electric car's ace card even if there isn't much power there, like in Volkswagen's e-Up, but the Tesla has impressive performance and surges forward at a press of the accelerator. 
The Model S handles tidily but isn't as dynamically able as the best sports saloons, but then driving it is such a different sensation that it doesn't really matter. People won't be buying one of these for track days or to harry BMW M5s around the Nürburgring. Those who buy Teslas are the sort of people who bought Saabs: thinkers and individuals. A bit like Bristol customers but with less disposable. 
Come back tomorrow as we reveal another star car of 2014
Get the latest car news, reviews and galleries from Autocar direct to your inbox every week. Enter your email address below: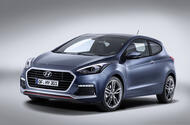 Hyundai has appointed BMW M division's Albert Biermann to lead the development of its own high-performance division
Hyundai has appointed Albert Biermann to head up the test and development operations for a new line of high-performance Hyundai and Kia models planned for introduction from 2016.
Biermann is the former vice president of engineering at BMW's M performance car division. He will join the Hyundai Group on 1 April 2015. He will be based at the company's R&D centre in Namyang in South Korea, where he will oversee a range of engineering projects relating to ride and handling, safety, reliability and NVH (noise, vibration, harshness).
In his new role at Hyundai, the 57-year-old German will be spearheading the development of a new line of high-performance cars as well as providing input to help improve the dynamic capabilities of models across the Hyundai and Kia line-ups.
Biermann's appointment is described as a crucial step in Hyundai's plans to become a technical leader in ride and handling, and to produce vehicles that the Korean car maker says will "lead their respective segments for driver engagement."
Sources confirm Biermann will become the South Korean car maker's second-highest foreign executive, after its German-born design boss, Peter Schreyer.
Commenting on the appointment, Biermann said: "I couldn't be more excited to join Hyundai Motor Group. It is a company I have watched closely as it has taken on its key competitors and quickly established a strong customer base. 2015 is a key year for the brand with the launch of many all-new models."
Biermann has been at BMW since 1983. His more recent achievements include heading the development of the latest generation M3, M4, M5 and M6, along with a limited line-up of M Performance models.
Dirk Haecker is stepping into the position vacated by Biermann at BMW's M division. The former suspension engineer and chassis set-up expert currently heads up the German car maker's driver training operations.
Get the latest car news, reviews and galleries from Autocar direct to your inbox every week. Enter your email address below: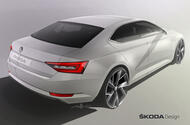 Skoda's third-generation Superb will look to take on the Ford Mondeo when it goes on sale in the UK next autumn, but it will be seen first at the Geneva show in March
Skoda has released the first design sketch of its new Superb, which will make its debut in February 2015 before going on display at the Geneva motor show in March.
Skoda says the new Superb, which takes design inspiration from the VisionC concept car, offers "striking, expressive shapes" and will aim to make "a visual impact in the automotive mid-class segment".
Autocar has already driven the new, third-generation Superb in late-stage prototype form. The model will be used to entice new buyers to the Czech brand when it goes on sale in the UK next autumn.
Measuring 20mm longer and 50mm wider than the outgoing car, the new Superb offers improved torsional rigidity and a kerb weight that's claimed to be 75kg lighter than that of its predecessor. Key rivals for the Superb include Ford's new Mondeo and the Vauxhall Insignia.
Power will come from a range of Euro 6 emission regulation-compliant engines, ranging from a 1.4-litre turbocharged petrol with 123bhp to a 2.0-litre unit with 276bhp. Three diesel engines, with up to 188bhp, will also be available alongside the option of both two and four-wheel drive.
Official economy figures for all of the engines have yet to be revealed, but it has been announced that the 1.6 TDI Greenline model will come with a headline-grabbing CO2 emission figure of 96g/km.
Get the latest car news, reviews and galleries from Autocar direct to your inbox every week. Enter your email address below: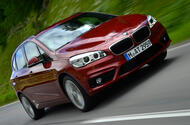 Entry-level diesel MPV shares its three-cylinder engine with Mini but, due to long gearing, lacks the authoritative punch of a convincing premium product BMW's new compact front-wheel-drive MPV in entry-level diesel form - the 216d Active Tourer.It shares its 1.5-litre, 114bhp and 199 lb ft three-cylinder diesel engine with the Mini Cooper D, in this case mated to a six-speed manual gearbox. This is a downsized engine and an ample-feeling one when fitted to the 1130kg Mini, but here it's hauling 1440kg.The Active Tourer looks compact on the outside but it's a roomy MPV with all the versatility features needed in this segment, even if some are available only as optional extras. Among the most relevant ones is the folding front passenger seatback, which allows 2.4m-long loads to be carried.The rear seat can be folded 40/20/40 (with electric remote release catches as an option), while it can also slide forward 130mm and have its backrests adjustable for angle. All of this increases the luggage capacity from 420 litres, or alternatively makes for more kneeroom for those using the back seats. There are 70 litres of storage space under the boot floor, and some quite generous smaller storage cubbies around the cabin.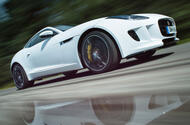 The F-type R coupé showed us just how good it was to be bad, posing the right sort of driving challenge
Brits make the best villains, Jaguar told us this year.
Its A-list-acted ad campaign – intended, of course, to make a splash Stateside during giant, turgid pauses in the Superbowl – appeared a little forced and lacking in self-awareness when it crossed back over the pond.
And then, in The Art of Villainy with Tom Hiddleston, it was almost immediately banned for encouraging irresponsible driving. 
Not an auspicious start, but the theme, created by in-house agency Spark44, was absolutely spot on. Having driven the F-type R coupé around the block, there isn't an ad man in the world who wouldn't have returned to the office without something like The Art of Villainy taking shape in his head.
That's because although most expensive sports cars have an element of caddishness about them, this 542bhp coupé is so theatrically loud, so lecherously beautiful and perversely fast that its appeal really does seem to verge on the felonious. 
Done by anyone else, such a car would risk being pantomimic and silly – an oafish, look-behind-you V8 baddie to be booed and barracked – but because it's a Jaguar, it's not.
It is, in fact, very much more like Tom Hiddleston reciting Shakespeare's Richard II straight to the camera in a £1000 suit: dark-hearted, devilish and knowingly captivating. 
Certainly, it'll have made a villain of you before you can say 'blessed plot'. The Advertising Standards Authority was mostly concerned about the commercial's portrayal of excessive speed. How fortunate that the Vehicle Certification Agency doesn't take the same view, because, to drive, the R's eight-cylinder propaganda machine would have your grandma twiddling her moustache and pulling doughnuts. 
Managing the supercharged V8 is challenging. Not because it's particularly hard to drive slowly, but because it is so easy and intoxicating to drive that bit quicker than you should.
Think of it like taking off from Heathrow in an RAF Typhoon: sure, you could ease to 35,000ft like an Airbus, but it would be a helluva lot more fun to go near-vertical the moment you've cleared the runway. 
It's this anti-social influence, whirling and throbbing from the quad pipes with spit and fire, that makes a malfeasant of the R coupé –
 just as it makes it my favourite car of the year by some distance.
Not because I enjoy sliding my licence across the table like a stack of chips every time I get into it, but because I never feel let down or disappointed or unmoved when I get out of it. Ever. 
And that's despite the fact that the car is obviously not perfect. Only Jaguar could tune a dynamic suspension setting that's more comfortable than the default mode or be quite so dismissive about traction in the wet or fail so conspicuously to eliminate creaks and squeaks from the cabin. But that's beside the point.
If it were completely without blemish, that would suggest respectability and saintliness. No, thank you. Better the R be good at being bad.
Come back tomorrow as we reveal another star car of 2014
Get the latest car news, reviews and galleries from Autocar direct to your inbox every week. Enter your email address below: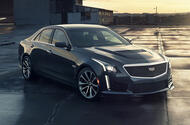 New performance Cadillac will go on sale in the US next summer, as the firm looks to trump its German competition
Cadillac is aiming to trump its German rivals with the launch of the new CTS-V, the most powerful car ever made by the firm.
With a total power output of 640bhp, the new CTS-V soundly beats the BMW M5 and its 600bhp in its most powerful form and the 585bhp Mercedes-Benz E63 AMG. The new model will make its debut at the Detroit motor show next month.
Power comes from a supercharged 6.2-litre V8 engine, which is capable of pulling the CTS-V to 60mph in 3.7 seconds and allowing it to reach a top speed of 200mph. It's coupled to an 8-speed automatic transmission.
Cadillac says it has increased torsional rigidity by up to 25 per cent compared with the standard CTS, while both the front and rear tracks have been widened. All in, the CTS-V weighs 1880kg, undercutting the BMW M5 by 65kg and putting it within 10kg of the Mercedes E63 AMG.
As on the new Corvette, both an electronic limited-slip differential and adjustable magnetic dampers are fitted to the rear-drive saloon. Two-piece, 390mm front rotors with 6-piston calipers sit behind forged 19-inch alloys to provide stopping power. Cadillac states the brakes "provide durability, consistency, and capability for track-day performance straight from the factory".
Most exterior panels on the CTS-V are unique and an optional carbonfibre package compliments the standard carbonfibre bonnet, further improving aerodynamics and saving weight.
Inside, buyers can add Recaro seats to the cabin as well as a Performance Data Recorder, giving the ability to play back video and telemetry from track days.
The performance Cadillac will go on sale in the US next summer, but it's doubtful the model will make its way to the UK as, like the standard CTS, it's available in left-hand drive only.
Marc Noordeloos
Get the latest car news, reviews and galleries from Autocar direct to your inbox every week. Enter your email address below: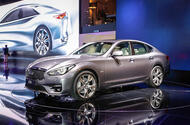 Rebranded Infiniti Q70 available from January 2015, costing from £32,650
Infiniti has released pricing and further details of its Q70 mid-sized saloon, pictured here at the Paris motor show last October, with the range starting from £32,650.
The Q70 was previously known as the M35, with the rebranding being part of Infiniti's badge-changing strategy.
Three engine options and four trim levels will be available when the new model goes on sale in the UK from January 2015.
Engine wise, the biggest seller in the UK is expected to be the 2.2-litre diesel, which has been developed in partnership with Mercedes-Benz. It produces 168bhp and 295lb ft, with CO2 emissions of 129g/km.  This puts it in a higher tax banding than the more powerful Audi A6 2.0 TDI Ultra, which produces only 117g/km.
Along with the diesel there's a 3.7-litre V6 petrol producing 316bhp and 266lb ft, plus a hybrid option using an electric motor and a 3.5-litre V6, with total outputs – including the electric motor – of 359bhp and 403lb ff. Infiniti claims this will deliver a 0-62mph time of 5.3sec allied to CO2 emissions of 145g/km.
All Q70s, starting with the entry-spec Premium model, feature LED headlights and tail-lights, front and rear parking sensors, a rear-view camera, sat-nav, ventilated leather seats and 18-inch alloy wheels.
Sport models feature upgraded brakes and 20-inch alloys, plus a more aggressive front-end styling treatment.
Premuim Tech and Sport Tech trims include additional items such as adaptive cruise control, a Bose premium audio system, lane departure with blind-spot warning and a 360deg surround-view camera system.
Buyers will be able to order the diesel engine in all four trims levels, while the hybrid is limited to Premium or Premium Tech models. The 3.7-litre petrol is available in Sport Tech trim only.
Infiniti has confirmed it will produce a long-wheelbase version of the Q70 for the Chinese and US markets, but it seems unlikely that this will be sold in the UK. 
Read more Paris motor show news
Get the latest car news, reviews and galleries from Autocar direct to your inbox every week. Enter your email address below: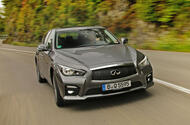 Having recently named the best cars on sale in the UK, now it's time to name the worst…
A few weeks ago Andrew Frankel picked his top 50 best cars in sale in Britain today.
Among the top 10 were the Mini Cooper, Ferrari F12 Berlinetta, Range Rover Sport, Ford Fiesta 1.0T EcoBoost and Porsche 911 GT3, but it was the storming Volkswagen Golf R which took the top honours. 
There's a flipside, though, because while we were busy naming the best cars on sale today, we also had to choose those models which fall drastically short of our expectations.
Welcome, then, to our list of the worst cars on sale in this country.
10 - Infiniti Q50 2.2D
Worryingly, the firm's top brass must have driven the Q50 back to back with a BMW 3-series and concluded that it was at least competitive. It isn't.
9 – Ford EcoSport
Ford is not the only manufacturer to get a car into both the top five and the bottom 10, but the EcoSport still represents an amazing drop in form.
World's first luxury sporting plug-in hybrid. But its power delivery is annoying, the price high and the base diesel better and more frugal in daily use.
7 – Fiat 500L
Proof that there are limits to the elasticity of brands even as strong as the 500. If you think it isn't much to look at, wait until you drive it.
6 – Mini Paceman John Cooper Works All4
Take a Countryman and remove the main point of buying one (its five doors and practical interior). If the Paceman has a point, we can't see it. 
5 – Lexus CT200h
Not much more than a posh Prius with an inflated price. It would have been overtaken many times by newer rivals were it not already at the back.
4 – Nissan Micra
Some cars make this rogue's gallery because of one appalling impediment, but the Micra is here because it's miserably mediocre in so many areas.
3 – BMW 7-series
It was probably the least desirable mainstream luxury saloon even when it was new back in 2008. Today, it's mightily far off the pace.
Putting a two-cylinder, 0.9-litre engine in a Fiat Panda is charming. But it makes this under-achieving Alfa slow, dull and not even that frugal.
The Citroën DS4 wants you to think that it's a unique crossover crusader. It's not. It's an expensive C4 in drag.
What's on your list of the worst cars on sale today? Let us know below, and see the full list of the top 50 best cars on sale today here.
Get the latest car news, reviews and galleries from Autocar direct to your inbox every week. Enter your email address below: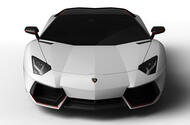 Italian manufacturer celebrates its relationship with Pirelli with limited-edition Aventador supercar
Lamborghini has revealed a special Pirelli Edition of the Aventador.
The model, which celebrates the Italian supercar manufacturer's relationship with the tyre company, will be produced in a limited run.
The Pirelli Edition keeps the standard Aventador's mechanical package, so power comes from the same 691bhp V12 engine as that of the regular road car. That's enough to get the Aventador to 62mph in 2.9sec and provide a top speed of 217mph.
Upgrades for the special edition include new two-tone paintwork, a painted stripe running the length of the car and the addition of Pirelli's logo.
Standard equipment includes a transparent engine cover, new carbonfibre and leather cabin trim, Pirelli P Zero tyres and new 20 and 21-inch alloy wheels. A special Pirelli plaque also features inside.
Lamborghini and Pirelli have been working together since Lamborghini's formation in 1963. Since then, all the firm's cars have been shod with Pirelli rubber.
The Aventador LP 700-4 Pirelli Edition is available to order now in both coupé and Roadster forms, with first deliveries planned for summer 2015. The Aventador Pirelli Edition costs from around £330,000 in the UK.
Get the latest car news, reviews and galleries from Autocar direct to your inbox every week. Enter your email address below:
The Swedish manufacturer's new SUV ushers in a new design language. The car's exterior design manager talks us through its philosophy
The striking new 2015 Volvo XC90 is a vehicle that represents a break from the past for the Scandinavian company.
Built on the firm's new Scalable Platform Architecture (SPA), the big SUV also introduces a new design language, elements of which will filter through the rest of Volvo's model range as it gets refreshed or replaced in the coming years.
The XC90's exterior design manager, Anders Gunnarson, gave us a tour of the car and told us about its creation.
Autocar: What are the main design themes on the all-new Volvo XC90?
Anders Gunnarson: "Quite early in the program came the word 'confident' as a guiding line. Of course, going back to our history, we have been a lot about confidence, so we want to enhance that.
"The Scandinavian approach is very much about having one idea and working with clarity. It is quite sophisticated to have a refined design with simple attributes. We're enhancing the good proportions of the vehicle rather than ornamenting or decorating it so badly so you lose the form. Good proportions were the basis for the exercise."
At first glance, the front end of the XC90 is extremely striking.
AG: "The front is very much the most important part of the vehicle. You see that with the stance - the wheels are in a good position, as is the grille. There are a lot of elements from our history, albeit done in a different manner. The grille has a new floating frame, with extra depth. Thomas [Ingenlath, Volvo's head of design] badly wanted to introduce a new Iron Mark [Volvo's badge] with the diagonal line in the mark, so we had to consider that. We spent a lot of time securing the detailing around it.
"I think that's important – you have the Iron Mark, the lettering, the depth, the material, the diagonal line, the free-floating grille and so forth. The reason for going through all these elements is that we are so keen on the brand name and really want to expose it in the best possible way, with a lot of dedication to the detail. That's very important for this vehicle, both the interior and exterior."
How did you arrive at the distinctive 'Thor's Hammer' design of the front headlights?
AG: "From the start we wanted a visual identity, both day and night, and something that communicates the new technology inside the headlights also. You wouldn't be able to have that headlight design before full LED lights became available. The industry has been working a lot with headlight identity for quite some years now.
"But if you think about it, we were first with the Volvo 240, especially in England, with the lights that are always lit. That created a lot of identity. The story with Thor's Hammer is quite nice also. The hammer is called Mjölnir in the Viking story. As a Scandinavian car company, we can take ownership of it."
Has the design attempted to give the XC90 more of an upmarket quality?
AG: "On the side of the vehicle, the belt line position has an almost majestic feel to it. The Volvo 'shoulder' is very important for us; we wanted to keep that, but do it in a different manner. We think that crease line creates more of a quality perception. It has more of a machine look than the old Volvos, which were a bit softer. This is more serious looking. That was very important for us also, that it should look serious."
Did you have to work hard to give the car a solid stance, as is popular on most modern SUVs?
AG: "Proportions are important at the rear of the car. You have quite a lot of mass. The old XC90 looked a bit light at the top. It is very important that the car should look solid from the rear. That doesn't necessarily mean a low centre of gravity, because it is an SUV, but you need some substance, so it looks and feels like it is standing sturdily on the Tarmac. We worked a lot with that and I think it shows.
"The tail-lights are standing in a way that is traditional on a Volvo, but on this car they are more technical, creating a nice graphical form from the rear.
"The angle of the rear screen is a nice detail because it gives us a nice position of our brand name. Every piece of design around the brand name should be well thought through – the car shouldn't be designed and tailored but then you don't really know what to do with the badge. It's clear that we have thought about it and want to have a good position for it.
"Also at the rear we have pulled the spoiler down to create this wide sensation of the rear end. The brake light is almost hidden underneath the spoiler. This feeling of width is being echoed by the exhaust pipes in the lower part of the rear."
How important was it for your design team to have an influence in the creation of the new SPA car platform?
AG: "On previous platforms, our task was to create a nice-looking car around something that was not tailor-made. Of course, it's possible but it is not optimal. Now this time we have the possibility to be there from day one, tailor-making our own platform and giving us the optimal prerequisites. If you're working with the fundamental architecture from day one, you will create the prerequisites you want.
"The biggest job has been to engineer the platform, but we were heavily involved in the early stage, so we could decide how to create good proportions and what to do with wheelbase, widths and so forth. We were there from day one as a team, going through what possibilities we had to move components and so on. It was very important to be part of it. The XC90 is the first Volvo to feature the new design language.
How much of it will we see on the manufacturer's future cars?
AG: "There will be a super-strong family resemblance that will work very nicely together in the showroom, but it's a moving identity. We have some strong items to work with. Certain things will not change. Things like the front lights, the grille and so forth are likely to remain, but it's not not like everything will come from XC90. Volvo is now owned by a Chinese company.
Do your designs now have to appeal more to Chinese market tastes?
AG: "Chasing contemporary trends could be quite risky for a company like Volvo. Of course, we have a design studio in China doing research and we need to know what it is all about. But you can lose your sense of self by just going for what you think those markets want. What's most important is that you have to know what you want, and you have to make the optimal outcome based on what you want. That will give you respect and be appealing to the market. It's very different, China compared to Sweden. It couldn't be more different. Here we have this motto 'less is more', the motto there is 'more is not enough'."
Get the latest car news, reviews and galleries from Autocar direct to your inbox every week. Enter your email address below: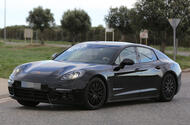 All-electric version of Porsche's next Panamera dismissed as company officials focus on plug-in hybrid technology
Porsche research and development boss Wolfgang Hatz has dismissed reports that the firm is planning to launch a rival to the Tesla Model S, based on the new Panamera platform.
The new Panamera will launch in 2016. Several versions are expected to go on sale, including different bodystyles and a smaller version of the car which will take on the likes of top-end BMW 5-series models.
While the smaller version of the Panamera is likely to make production, an all-electric version currently isn't possible, according to Hatz.
"We are a sports car firm, and that brings with it certain expectations," he said. "A Tesla is a fine car, but you cannot drive it enthusiastically without losing range or performance too quickly. Until the technology offers a solution to those problems, we will not be looking at launching such a car."
Electric Porsche Boxster test cars have been developed by the firm since 2011, and are still being evaluated today as part of a joint programme with the German authorities.
However, Hatz reiterated that the technology is still too new to warrant consideration for production."We are leading the way with plug-in technology, and our customers are happy with the benefits that it brings," said Hatz. "For now, that is our focus."
Get the latest car news, reviews and galleries from Autocar direct to your inbox every week. Enter your email address below: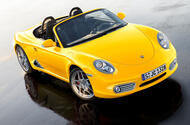 Porsche's R&D boss Wolfgang Hatz confirms development has stopped of a £35,000 entry-level roadster
The Porsche 718 'baby Boxster' project will not happen, according to the firm's head of research and development Wolfgang Hatz.
Expected to cost around £35,000 and to be powered by a new family of four-cylinder engines, the baby Boxster has long been tipped as a way to increase Porsche's sales volumes. The Porsche 718 name was rumoured as an acknowledgement to the firm's racing history.
However, Hatz said: "The project is stopped. We have a very good entry point to the range with the Boxster, and we see no reason to go below that. Porsche should remain exclusive, and you cannot chase volume when you are such a brand. The Boxster is our perfect entry point - we have already set the right entry level."
The car was expected to be developed as part of a cross-VW Group strategy. However, without the sales volume generated by all its relevant brands being involved, the car is not now expected to be developed in any form.
Autocar first scooped the car back in 2010, and 12 months later company boss Matthias Müller confirmed the scoop, saying that the carmaker would build a 'modern-day' version of the classic 550 Spyder as an entry-level model for the brand.
Müller told German newspaper Handelsblatt: "I can imagine that such a modern version of the famous 'James Dean' Porsche would be well received by our customers." He also said that the new model would not be retro-styled.
The Porsche was at that time expected to be based on a new mid-engined aluminium and steel platform being developed by Audi which was also set to be used for the proposed Audi R4 roadster. However, that project was also cancelled, leaving the baby Porsche's chances of making production very slim.
The engine range would have been drawn from the new flat-four engines Porsche has in production. These will be rolled out on the facelifted Boxster and Cayman ranges in 2015. The engine is understood to produce around 400bhp in turbocharged form.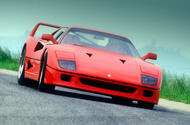 Historic models from Ferrari, Lancia, Porsche and Audi to be on display at January's Performance Car Show
Ferrari's iconic F40 will head up a new 'Track Icons and Wild Road Cars' display at the Performance Car Show next month.
The event, which takes place as part of the Autosport International show, is being held from 8-11 January at Birmingham's NEC arena.
Built to celebrate Ferrari's 40th anniversary, the F40 is powered by a twin-turbocharged V8 engine producing 478bhp and 425lb ft. Able to complete the 0-62mph sprint in just 3.8sec, the F40 was the first production car to break the 200mph barrier.
The F40 will be on display alongside a Jaguar XJR15 - which was launched at the very first Autosport International in 1991 - plus a Porsche 959, Audi Sport Quattro SWB and Lancia Stratos Stradale.
At the other end of the scale, Ferrari's 950bhp LaFerrari hypercar will also be on display.
Other attractions at the 2015 ASI event include the Live Action Arena, where finalists from Autocar's Britain's Best Driver's Car will be put through their paces, as well as our supercar display.
Tickets for Autosport International and the Performance Car Show are already on sale, and cost £32 for adults and £21 for children. For more information about tickets, click here.
Get the latest car news, reviews and galleries from Autocar direct to your inbox every week. Enter your email address below: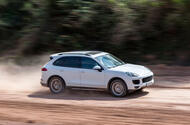 Steve Sutcliffe drives the new £61,474, 380bhp Cayenne S Diesel
Has Porsche's performance SUV finally come of age? Steve Sutcliffe asks whether the £61,474, 380bhp Cayenne S Diesel should have rivals like Land Rover worried.
Read the full first drive review here.
Victor Muller had grand plans for his Spyker brand, but perhaps a £125,000 sports car was too ambitious
Victor Muller, the man who revived the dormant Spyker name and set about building some quirky luxury sports cars, possesses infectious enthusiasm for his car brand.
I spent a day with Muller in the summer of 2013 as part of a BBC documentary series that followed company bosses who did things their way.
We waited for Muller at a Dutch test track, and from the moment he rocked up in a Smart Fortwo and unfolded his lanky frame out of the microcar, he barely stopped talking. He was open and unguarded about the difficult challenges facing his company and forthcoming about plans for an expanded Spyker model range.
It was hard not to be impressed with his gusto, but the problem, as Muller has found out, is that vast reserves of enthusiasm can only get you so far. To design, develop and produce high-end sports cars, you also need extraordinarily deep pockets filled with cash.
The loss of Saab prompted a change of tack for Spyker's parent company, which had previously sought to sell its sports car firm. During 2012, when Spyker sold just four cars, securing the company's future became the priority.
A deal was struck with Chinese company Youngman, which was supposed to inject a cash contribution of 25 million euros. Plans for a new car, the B6 Venator, were hatched, and although it appeared at motor shows, today's bankruptcy announcement seems that the company has fallen over in a serious way.
On paper, the idea behind the B6 Venator seemed sound: a two-door compact sports car, it was due to sell for about £125,000, allowing Spyker to tap into a wider customer base than its more rarified C8.
If the car had been a success, it could have put Spyker on a sound financial footing, but playing at that price point meant tempting customers away from Porsches and Aston Martins, even if Muller was adamant that his company was aiming at "a small group of people who want to have something else" than those brands.
He wanted to emphasise Spyker's craftsmanship. "We are not competing in any shape or form with Ferrari or Aston Martin," he said. "We're competing with, say, a Patek Philippe watch at auction. When you know that, your marketing is not aimed at trying to get the customer out of a Ferrari, because it is completely useless to try to do that."
Muller was adamant that such customers exist, but however he tried to cut it, he was trying to gain a foothold against some of the biggest automotive brands in the business, and he was trying to do it on a comparative shoestring.
During our chat, Muller wasn't afraid to admit that he had made mistakes in the past, although he wasn't keen to dwell on his errors, either.
He presided over Saab during the Swedish car manufacturer's run into financial difficulties in 2011. He told me in 2013 that he had "fought like a maniac to keep Saab afloat". It will be interesting to see if he's any more successful in saving Spyker from the axe.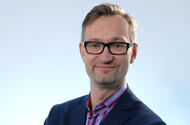 Stefan Lamm, Ford of Europe's exterior design chief, joins the Spanish firm from Ford
Spanish car firm Seat has appointed Stefan Lamm as its new head of exterior design. He will commence his new role on 1 February next year.
Lamm switches to Seat from Ford where he spent 10 years in charge of exterior design and was later head of exterior design at Ford of Europe.
He has played a key role in the 'kinetic' design seen on recent Fords and can count models such as the S-Max, Focus RS Mk2 and Evos concept car on his CV.
He worked closely with Ford of Europe chief designer Martin Smith in that period. Smith left the role this summer, however, with Joel Piaskowski taking over in his place in a wider shake-up of Ford design that also resulted in the departure of company design chief J Mays at the end of 2013. He was replaced by Moray Callum. 
Lamm will replace Jorge Diez, who has moved within the Volkswagen Group to become head of automotive concept design at Audi.
Lamm, who in his new role will be reporting directly to Seat's head of design Alejandro Mesonero-Romanos, started his career at Opel before switching to Ford.
Get the latest car news, reviews and galleries from Autocar direct to your inbox every week. Enter your email address below: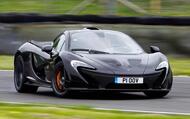 We round up our best moments from 2014, featuring star cars from McLaren, Ferrari, Porsche and many more
2014 has been an incredible year for cars, and at Autocar we've aimed to bring you a small slice of the action. Here we round up our best moments from the last twelve months.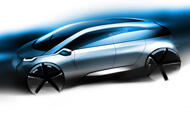 German car maker will begin tests on hydrogen fuel cell-powered cars soon, with vehicle technology co-developed with Toyota
BMW's hydrogen fuel cell vehicles will begin testing in the near future - but advances in battery technology may mean that they never reach production, according to the firm's sales and marketing boss, Ian Robertson.
The firm has previously run a trial with hydrogen-powered vehicles; starting in 2007, it put 100 6.9-litre V12-engined 7-series on the road capable of running on petrol or hydrogen. Developing 256bhp and 290lb ft, the cars hit 62mph in 9.5sec.
The new generation of test cars are currently under development, with the technology being co-developed with Toyota. In particular, packaging of the fuel cell stack and hydrogen storage are said to have advanced significantly in recent years.
"We've said we'll continue to invest in hydrogen and that will result in a small number of production test vehicles being made to prove the technology works," said Robertson. "The real issues lie not around what we can do, though, but whether the infrastructure can be built up to supply hydrogen in the marketplace cost-effectively."
As a result of the issues of the cost of hydrogen production and distribution, Robertson suggested battery technology gains could instead accelerate sales of electric vehicles. Advances in lithium ion technology are set to be followed by a switch to lithium air and then solid-state batteries. These advances over the next 10 years could "see charging time and range worries disappear", according to Robertson.
In addition, Robertson indicated that he could now envisage a time in the future when investment in internal combustion engine technology switched to battery and electric motor advances. "At some point in the future the technologies will switch over," he said. "When the crossover comes and the focus becomes electricity, the rate of learning will accelerate even faster," he said. "Relatively, that time is not far away."
BMW is expecting to sell 15,000 i3 electric or range-extended vehicles in 2014, making it the third-largest electric car maker. The i3 will go on sale in Asia in 2015.
BMW's long-term hydrogen plans are understood to centre around a future model for its 'i' range of cars. The mooted BMW i5 would employ a revised version of the powertrain used in the Toyota FCV.
Get the latest car news, reviews and galleries from Autocar direct to your inbox every week. Enter your email address below: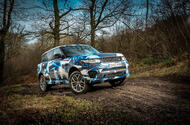 The most powerful Land Rover ever made will go on sale for £93,450 in February, and we've been out for a ride in it
The new Range Rover Sport SVR, the fastest and most powerful Land Rover in the company's history, is set to go on sale in February 2015.
The £93,450 model draws power from a 542bhp supercharged 5.0-litre V8, which helps to propel the SVR from 0-60mph in just 4.5sec and reach a top speed limited to 162mph. This, and tweaks to the suspension and gearbox, has helped the SVR to set a new lap record for SUVs at the Nürburgring, with a lap of 8min 14sec.
The SVR is the work of Jaguar Land Rover's Special Operations unit, which is headed by former Land Rover boss John Edwards.
It is the latest in an increasing number of SUVs with supercar-baiting levels of power and performance, its rivals including the likes of the Porsche Cayenne Turbo S, Mercedes-Benz ML63 AMG and the BMW X5 and X6 M.
The SVR's supercharged V8 engine is also found in some of Jaguar's most potent models, including the F-type R coupé and XFR-S saloon.
The 5000cc all-aluminium unit produces 502lb ft of torque. Despite the power and torque increases over its 503bhp application in the Range Rover Sport Supercharged, economy and CO2 emissions remain unchanged at 22.1mpg and 299g/km respectively over the less powerful model.
Drive is sent to all four wheels through a revised ZF-supplied eight-speed automatic transmission, which can be controlled by steering wheel-mounted paddle shifters or the gear selector.
The torque converter is tuned for 50 per cent quicker shifts, which Land Rover claims are "shorter, more visceral and audibly crisper" than in the gearbox's standard application. Gearbox functions include the blipping of the throttle in high-speed downshifts.
Off-road ability is maintained by having permanent four-wheel drive, a two-speed transfer case and an electronically controlled multi-plate clutch in the centre differential.
On-road performance is boosted by a recalibration of the Dynamic Active Rear Locking Differential, which sends torque to the rear wheel with the most traction.
A torque-vectoring differential is imitated by a Torque Vectoring by Braking function, while the Dynamic Stability Control system has been retuned.
The SVR uses a two-stage active exhaust with electronically controlled valves, creating a "racecar-like soundtrack", according to Land Rover.
The valves in two of the four pipes are closed at low revs and loads, but they open under increased loads and engine speeds of around 3000rpm. A crackle has also been tuned on overrun. The exhaust still works with the Range Rover Sport's 850mm wading depth.
The chassis has been tuned for improved agility, the SVR featuring air suspension, adaptive dampers and stiffer, lighter components.
Key to the SVR's cornering ability is an Active Roll Control system, which replaces anti-roll bars with a hydraulic pump on each axle to control body roll and allow the car to "deliver a progressive breakaway on the limit". Weight has also been added to the variable-ratio electric steering system.
Fitted as standard to the SVR are 21-inch alloys shod with 275/45 R21 tyres. Optional are 22-inch alloys equipped with 295/40 R22 Continental SportContact 5 performance tyres. Stopping power comes from Brembo brakes with six-piston calipers. 
The SVR is easily distinguished from other Range Rover Sports by a series of design changes. There's a new front bumper with larger air intakes, a new grille finish, flared wheel arches, a new rear bumper with integrated diffuser and quad exhaust pipes, and a rear spoiler.
Inside, new and luxuriously trimmed sports seats feature alongside standard aluminium trim and optional carbonfibre trim. Four different colour schemes are offered inside.
FIrst ride in the new Range Rover Sport SVR at Land Rover Experience, Eastnor
As a concept, the fastest SUV to lap the Nürburgring is a concerning one. Surely turning a car the size of the Range Rover Sport into a lap record holder is going to have some sort of an adverse effect on everything that makes the Sport so good?
The car that we clambered into was certainly compromised in some way: this was the very one that set the record at the 'Ring, so it was kitted out with a rollcage and bucket seats.
Despite the boost in power and speed, the cars going out to customers will not come with such things. Instead, Range Rover promises that everything that makes its cars' interiors great will be retained. Almost everything, that is, as the SVR will not come with a seven-seat option, as the standard Sport does.
In fact, the SVR will come with two separate seats in the back. A third adult will be able to squeeze in the middle, but apparently you won't want to be there for anything longer than a quick trip back from the pub at night.
This is all part of a weight loss process that means the SVR is about 30-40kg lighter than the standard car.
This helps to improve the SVR's performance, but the thing that really transforms this car is that engine. It is based on the standard 5.0-litre Supercharged, but the improvements mean that it is 0.6sec quicker in the 0-62mph dash.
We were chatting happily to Dave Warner, project engineer for JLR's SVO department, as he was getting ready to demonstrate the SVR's acceleration, but whatever sentence we were in the middle of never got finished.
The kick in the small of your back is breathtaking for a car of this size, and the exhaust note that accompanied it is addictive, with a succession of pops and crackles making their way into the Range Rover's well insulated cabin.
Any fears there might have been about the ride were at least eased by our trip around the pockmarked roads around Eastnor. It is noticeably firmer than a standard Range Rover, but it stops short of the rock-hard sports car set-up that it could have gone with. Despite this, it still feels composed around corners, with less body roll than a car this size should have.
This is all the more surprising when you consider that the SVR has exactly the same ride height, ground clearance and off-road systems that the standard car does. The only difference is that the front approach angle is three degrees less, thanks to a redesigned front bumper, but it is still a class-leading 30 degrees, so it's highly unlikely you'll notice.
In fact, the most surprising thing about the SVR's off-road ability is that it is not surprising; it is just as capable as any other Sport, despite that prodigious on-road pace.
Get the latest car news, reviews and galleries from Autocar direct to your inbox every week. Enter your email address below: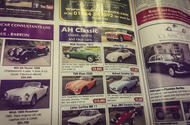 Forget about the mince pies and concentrate on the important things this holiday season. For me, it's what car I should buy in 2015
Don't know about you, but I always relish the Christmas break for the thinking and planning time it affords. During it, my mind seems to turn instantly to driving, car buying and maybe a little bit of racing.
Today, with the holiday period just a week away, stopping work is a pleasant prospect; no other period of the year carries such a licence to do nothing while affording time to dream of good times and good weather a few months away. And the cars to make them better.
At this time of the year people expect you to be planning the future. Think how many times over the next few days you'll be asked about your New Year's resolutions are. Mind you, if your household is like mine, other inmates may not be filled with delight when your 2015 priorities turn out to be all about cars and driving.
For me, there's one big decision, and it will control all others. I want to buy the perfect cheap, interesting car – on a budget of £5000 to £7000. 
It needs to be something I can gently modify so as to continue my spluttering hillclimb and autosolo career, hopefully double-driving with one or other of my two sons. 
No other pursuit I know is as good as low-end motorsport at providing carefree fun, while keeping a bloke in easy contact with the younger members of his family.
I've written before about some promising contenders, which range quite widely. A RenaultSport Clio 182 Cup would do it. So would a leggy (BMW) Cooper S. So would a Peugeot 306GTi-6 or super-cheap Citroën Xsara VTS, especially if equipped with a handling kit and a Quaife diff that lowered the overall gearing.
The Honda S2000, Nissan 350Z and Mazda RX-7 all come with decent performance and handling as standard equipment — and all fall within the budget. It's tough deciding which way to jump, especially when the three of us involved have three different opinions.
This, broadly speaking, is the logical course. But there's a whole load of enticing but unsuitable cars out there within our paltry budget. Right now, for instance, there's a seriously appealing 80,000-mile, one-owner Merc E500 from 2003 for sale on Auto Trader priced at £5250 before the haggling starts. 
And having stuck our fondly remembered Merc SLS up the Prescott hillclimb course a few times, I know what an exciting challenge it can to drive a wide, powerful car on a such a narrow, demanding track (not so sure about an E500's capabilities in an autosolo).
There are, of course, cars that offer serious power in a smallish package — but the price for squeezing these opposing virtues into our budget is a quality best described as "legginess". 
Right now there are a couple of dozen sub-£6000 BMW M3s (155mph, 0-60 5.6sec) on the market, but I'm not sure I'd be game to buy such a tyre-eater so cheaply, knowing it has been driven to the outside of the envelope for most of its 120,0000-150,000 miles. Would definitely welcome hearing from anyone with relevant experience.
Anyway, this is what I'll be thinking about over Xmas. There's an argument that says thinking about it — when you have every intention of doing it — is the most fun of all. Hope it's the same for you.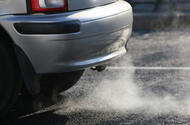 BMW's sales and marketing boss says EU emissions targets could cause major manufacturers to suffer and is calling for better communication on how ambitious 2020 targets will be reached
Future diesel legislation must be made in consultation with the car makers if customers and the industry aren't to suffer unduly, according to BMW's sales and marketing boss Ian Robertson.
Speaking in the wake of major cities, including London and Paris, indicating they could ban diesel cars from built-up areas, Robertson cautioned that the 2020 target of 95g/km of CO2 for all car makers, plus the introduction of Euro 6 legislation, had already placed a major burden on car makers.
"We need to make sure there is careful consideration in any legislation," said Robertson. "The temptation for legislators is to set an ambitious target, but there has to be a clear path to how we reach those targets, otherwise everyone suffers.
"To reach the 95g/km target we need pure electric vehicles, but to sell pure electric vehicles we need governments to provide the infrastructure and to incentivise the technology. All that takes time, not two or three years."
Get the latest car news, reviews and galleries from Autocar direct to your inbox every week. Enter your email address below:
Plans are well in motion to bring back the iconic British sports car maker, but which TVR should you buy?
TVR is coming back and I can't wait. Because if you don't like the idea of owning a TVR then I suspect that you don't really like cars very much. 
A failure to be moved by the sight and sound of these wonderful beasts really makes you a firm non-petrolhead.
However, the idea of owning a TVR is always going to be more appealing than the reality of it: breaking down, in other words. 'TVR' and 'clockwork reliability' are rarely mentioned in the same sentence. To own a TVR is to live with constant fettling and sudden unexplained electrical failures. 
This is all part of the ownership experience, and what an experience it is. Owners can and do complain about the marginal economy, poor reliability and sheer bloody expense of running a TVR, but hardly any regret the experience.
There have been many glorious models over the years, but here are some of my favourites.
Chimaera
If there ever was such a thing, here was TVR's bread and butter model, which was pretty to look at and mad to drive. A sort of MGB that had been to rehab and really didn't care what anyone thought. 
Yet with its 4.0-litre V8 it is relatively docile for a TVR. If you can live with one of these and put up with the inevitable grief, whether it be insurance or reliability, then you can graduate from there to the bigger and far more frightening stuff.
Cerbera 
Deviating slightly from its core customers, TVR launched its idea of a family car in the low-slung and always menacing shape of the Cerbera. A 0-60mph time of 4.0sec is a sensational conversation starter – and stopper – in the pub. 
It looks like pure evil and needs getting used to, if that is ever possible. While everyone forgives a Ferrari for its thoroughbred foibles, a Cerbera gets it in the neck, but pound for pound you won't ever get more supercar for the money.
Tuscan
It's got a sensational six-cylinder engine, it is fantastically quick and it looks like it's landed from another planet. Just three good reasons to go Tuscan right there, then, but there is another: it became very affordable very quickly. 
The Tuscan taxes your driving skill like no other car and is worth it for that alone. There are, though, lots of things to concern yourself with, and the list of what to look out for on used models is almost endless. 
Tasmin 280
Wonderful wedge styling and powered by the specialist Brit manufacturer's favourite powerplant in the shape of the Ford V6, although the Rover V8 engine was eventually installed at new owner Peter Wheeler's insistence.
There is a practical hatch and even a 2+2 model. You really should dare to be different and pick up a solid coupé for much less than you thought.
420SEAC
The 420SEAC was the most insane budget supercar of the 1980s. It was powered by a Rover 4.2-litre V8 engine producing 300bhp and easily managed 155mph. 
SEAC stood for Special Equipment Aramid Composite, simply because Kevlar and carbonfibre were used to build it, or at least to make parts of the bodywork. Now long forgotten, here is an iconic model worth tracking down and preserving for future disbelieving generations. 
So which is your favourite TVR? Did you own one? Did it explode? Tell us below.
Development of a new era of Aston Martins to be overseen by Matt Becker, who leaves Lotus after a quarter of a century
Lotus chassis guru Matt Becker has left the Norfolk sports car firm to take up a similar role at Aston Martin.
Becker will take the role of chief engineer VAE (vehicle attribute engineering) at Aston from 5 January. His role at Lotus as chief engineer, vehicle test and development, will be filled by Dave Marler, a 17-year veteran of Lotus Engineering.
New Aston chief Andy Palmer has given Becker responsibilities including vehicle dynamics, NVH (noise, vibration, harshness), aerodynamics and vehicle durability and proving. He will report directly to Ian Minards, Aston's product development director.
Becker will play a key role in developing the next generation of Aston Martins, which are due to be launched from 2016 with a new architecture and powered by Mercedes-Benz V8 engines. He had spent 26 years in Norfolk, following in the footsteps of his father, Roger. 
At Lotus, Lotus Motorsport technical manager Gavan Kershaw will take on extra responsibilities with road cars to assist Marler in his new role.
Get the latest car news, reviews and galleries from Autocar direct to your inbox every week. Enter your email address below: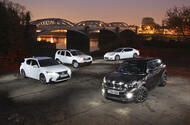 Cars that retain their value add up financially, but will they also appeal to the driver in you? Matt Saunders lines up four depreciation-led duels to see where the smart money goes
Let's hope the mandarins at the Treasury aren't reading this. There's absolutely no desire at Autocar to put the mockers on the current slow descent of fuel prices or to encourage even higher carbon taxes.
But the truth is that neither of them matters half as much as the financial opponent that has stalked the motorist for as long as anyone cares to remember: the dark lord depreciation.
Depreciation remains the biggest single expense that most drivers have to bear. These days, if you get more than half of the original value of your new car offered at trade-in time after a typical ownership stint of three years and 30-odd-thousand miles, you've had a result.
If you're not careful, you'll get more like 35 per cent of it. If you're a private owner, that's your cross to bear. For others, it's the biggest single determinant of their monthly contract hire payment.
Quite how nearly three-quarters of the value of a Jeep Cherokee or an MG 6 can disappear by the time the car is only a quarter of the way through its operating lifespan defies reasonable explanation. But according to the people who supply the residual value forecasts that you read in the Autocar road test every week, it can.
The big con perpetrated in every showroom in the country is that, in advertising the list price of a new car instead of the projected cost of ownership, car makers are doing so many of us a disservice.
In order to buy smart, it often pays to spend more up front – and sometimes to consider the kinds of cars that we don't routinely recommend so highly in our road test top five charts.
In some cases, as you're about to read, the cars that pay you back simply don't do enough to clinch the deal. But there are always jewels to unearth – cars as pleasing to drive and use as they are easy on the wallet. And we're about to sift a few out into the light, as well as bury a few misapprehensions.
Where we get our depreciation information
The residual value numbers in this feature, our long-term test reports and our road test every week are supplied by CDL Vehicle Information Services, the UK's top provider of quick-reference vehicle insurance and financial data. 
If you've ever used MyCarCheck or MyTextCheck to look up the value of a used car before making an offer, you've tapped into the same database. The company sells its numbers to the likes of Comparethemarket, Halfords, Swiftcover and Tesco Bank.
CDL's automated valuation system, VIP DATA, is influenced by real used car sales transactions, provides a million used car valuations per month and is managed and moderated by valuation experts.
Executive GT - Porsche Panamera diesel versus Mercedes-Benz CLS350 Bluetec
You might have been looking at a Porsche Macan recently. Should be, strictly – since Weissach's performance SUV is about the most wanted new car of 2014.
Picking an in-demand model from a blue-chip brand is a sure-fire way to avoid depreciation. However, we've already written that about that car a few times this year – and between you and me, you're going to read about the Macan once or twice more before the year is out. Retained value somehow seems the least remarkable thing about it.
And the Macan is not the only Porsche on the block at the moment that'll give relative reward to an intelligent investor. Big saloons aren't normally great at paying their first owners back, but buy a Panamera Diesel today and it'll be worth a greater proportion of its original price in three years than a seven-speed manual 911 Carrera S.
An equivalent Mercedes-Benz CLS four-door, also facelifted this year, will pay you back eight per cent less. So although the Porsche is £12,000 dearer out of the showroom, owning one for three years actually costs you only £2000 more.
We've ranked the current Panamera and CLS pretty closely since their market launches half a decade ago, both as solid four-star bets. But in light of that market reality – plus some illuminating back-to-back driving – you can't deny the Porsche's dynamic superiority.
On cabin space, material quality and ambient richness, the pair are very evenly matched. Headroom and legroom in the back seats are almost identical – enough for two adults, but no middle space for a third. 
The Mercedes' cockpit has a flavour of old-world luxury about it. The Porsche's is less ornate, more modern and functional, but no less chubbily upholstered or solid to the touch. Both are deeply pleasant places in which to while away a long journey.
The Merc is the easier-going, more laid-back saloon to drive, with lighter control weights, gentler pedal responses and a quieter ride. But that ride – on standard steel springs and selective dampers, at least – could be more comfortable.
There's a slight abruptness to the vertical body control that's just sharp enough to jostle you in your seat at times. The car doesn't have an impervious low-speed ride, either.
At higher speeds the CLS does a creditable job of gliding along while giving you enough feedback and performance to maintain your interest. But the Panamera strikes that balance better.
Although the Porsche rides more firmly, its better damping actually makes the ride the more comfortable while at the same time keeping its body movement better in check. We had a mismatched pair of test cars for this exercise, the CLS on its standard steel springs, the Porsche on optional height-adjustable air suspension. 
There's more road noise in the Panamera, which you often get as a result of pneumatic spheres, but not a lot. The Porsche's steering, meanwhile, is much heavier than the CLS's, but more incisive and much more feelsome, and the Panamera corners flatter than the Benz, develops more grip and has the better cornering balance.
Then there is the Porsche's powertrain, which beats that of its rival in every important way on the road save one. This year's revision to the Panamera gave it the strong twin-turbocharged diesel engine that the original so clearly lacked. You can feel the difference between these two cars on outright in-gear acceleration, but the Porsche's powertrain is the more refined and responsive as well as the more potent.
The CLS effortlessly returns 40mpg, whereas the Panamera does only 37mpg. Frankly, it would be a small price to pay.
The Porsche's big vulnerability remains obvious: it's an awkward-looking car – plain ugly from some angles – and the Diesel doesn't have the oversized rims, extended sills or spoilers to disguise its clumsiness. Although the CLS is not half as pretty as Merc's original, it has the contest sewn up on that front. 
But not overall. If you're looking for a smart luxury saloon that's as rewarding to drive as it will be at resale time, look no further than the Panamera Diesel. Keep it for four years rather than three and it'll even start to put money back into your pocket relative to the CLS – as well as just about every other rival exec that we could mention. 
Porsche Panamera Diesel
Price £65,634; 0-62mph 6.0sec; Top speed 161mph; Economy 44.1mpg; CO2 169g/km; Kerb weight 1975kg; Engine V6, 2967cc, twin-turbo, diesel; Power 297bhp at 4000rpm; Torque 479lb ft at 1750rpm; Gearbox 8-speed automatic
Mercedes-Benz CLS350 AMG Line Premium Plus
Price £53,545; 0-62mph 6.5sec; Top speed 155mph; Economy 52.3mpg; CO2 142g/km; Kerb weight 1845kg; Engine V6, 2987cc, turbodiesel; Power 255bhp at 3600rpm; Torque 457lb ft at 1600rpm; Gearbox 9-speed automatic
Compact crossover - Dacia Duster versus Nissan Juke
Some 30,000 Britons a year are buying the Nissan Juke at the moment. Can so many people be wrong? Not, perhaps, if they're getting everything that they want in this off-the-wall supermini-cum-SUV.
Very few Juke buyers are likely to expect much added practicality from their new car. What they expect, it strikes me, is something fresh and different. If you fancy a Juke, you'll have one – simple as that.
But would you still fancy one if I parked a handsome enough alternative next to it that had a more practical cabin, comparable performance and economy and three and a half grand in the glovebox?
That, in a nutshell, is what the Dacia Duster offers. Yes, it's cheap to buy. More important, it's cheap to own. And although it's basic, it's easily good enough to hold its own next to even the pricier high-rise hatchbacks.
Dacia's sales philosophy is behind the car's rock-solid residuals. As a rule, heavier-depreciating cars are sold with big discounts. The worse the depreciation gets with every passing model generation, the bigger the discount needs to be to seal the deal – and so the spiral deepens.
Dacia doesn't do discounts or dealer stock or 'September special' clear-outs. Which is why, three years after you bought it new, a Duster can cost you as little as £4000 in depreciation. I reckon you wipe more off the value of a BMW X5 the instant you sign the registration documents.
Value motoring of that order doesn't come with heated seats, DAB radio or inductive charging for your smartphone. It doesn't need to. It can afford to impose a little bit of austerity – and the Duster unashamedly does. The car has manual door locks, a heater but no air conditioning and a fixed steering column, while you have to pay extra for a radio.
It's a considerably less mechanically refined car than the Juke, as well as more sparsely equipped, which means that the engine is not only noisier but also coarser at times and considerably less civilised on the motorway.
Having said all of that, I much prefer the way the Duster rides and steers to the slightly stiff-legged, over-dramatised manners of the Nissan. The Juke is on a mission to convince you that it's fun. There's turbo flutter from the 1.2-litre engine, a boost gauge, a Sport mode that adds weight to the steering wheel and sharpness to the accelerator and, all the time, upright body control and a nagging firmness to the ride.
The Duster counters with a softer, simpler, broader-batted chassis tune, honest and natural steering feel and a bit less (but no great shortness of) directional responsiveness and outright grip.
You could go on a family holiday in the Duster, such is the volume of the cabin. By stark contrast, a full-size adult can't even sit in the back of the Juke without grazing his or her head on the rooflining. Plenty of normal superminis offer more space than the Nissan, although not the more convenient ride height, I grant.
None of which will matter much to someone who just fancies a Juke, which is itself a pretty tidy act on retained value. Personally, I'd take the usability, comfier handling manners and the money in the glovebox. But I'd spend a bit of it on a radio. You need one on longer journeys to drown out the engine whine.
Dacia Duster 1.6 Access
Price £9495; 0-62mph 11.5sec; Top speed 104mph; Economy 39.8mpg; CO2 165g/km; Kerb weight 1160kg; Engine 4 cylinders, 1598cc, petrol; Power 104bhp at 5750rpm; Torque 109lb ft at 3750rpm; Gearbox 5-speed manual
Nissan Juke 1.2 DIG-T Acenta
Price £15,320; 0-62mph 10.8sec; Top speed 111mph; Economy 50.4mpg; CO2 129g/km; Kerb weight 1236kg; Engine 4 cylinders, 1197cc, turbo, petrol; Power 113bhp at 4500rpm; Torque 140lb ft at 2000rpm; Gearbox 6-speed manual
Driver's car - Mini Paceman Cooper S versus Toyota GT86 Giallo Edition
They shouldn't fit self-levelling headlamps to cars like the Mini Paceman. Drive one in the dark on an unlit road with the dipped beams on and you'll soon understand why.
The Paceman has a problem with body pitch. It's not the worst-afflicted example of its breed, but because it's fairly short of wheelbase and stiffly sprung, it has an unmistakable tendency to teeter slightly, shuffling weight between its front and rear wheels.
That, in turn, causes the headlamps to auto-adjust, in an attempt to keep the dipped beams level. But they can't quite adjust quickly or finely enough. So the upshot is that they often amplify the effect of the body movement rather than cancel it and thereby exacerbate your perception of the root cause.
Just one quirk of many that make up modern life in a fast Mini. It's a busy, boisterous kind of life, but a commendable one in part, because Minis have an enviable capacity to resist depreciation. Any example should beat 45 per cent retained value over a typical three-year ownership, and some do even better, the Paceman Cooper S being one of them. 
Toyota's recently revised GT86 in limited-edition Giallo trim does eight per cent worse over three years and 36,000 miles, and because it's more expensive to buy anyway, it is expected to surrender more than £15k in depreciation, whereas the Mini gives up less than £12k. And £1000 a year buys you plenty of weekend unleaded.
Here, however, we come up against the difference between the concepts of 'cost' and 'value'. Three years in a GT86 may very well cost you more than the same time spent in a Paceman, but I'd defy any remotely keen driver not to realise the greater performance value in the Toyota, derived as it is from a drive so much more naturally agile and entertaining that you'd simple never believe these cars could be rivals.
Every dynamic impression that the Paceman tries so desperately to conjure, the GT86 produces effortlessly – and to much more convincing effect. One is a true sports car, you might argue, the other a gussied-up hatchback. Of course, they offer different things. But if you went out blind intending to buy the first £25k four-seat sports coupé you found, you could end up with either.
The GT86 is actually a softer ride and much less demanding to drive than the Mini, because its sporting qualifications (low centre of gravity, good weight distribution, rear-wheel drive) are more deeply founded than the Paceman's (fast steering rack, firm, short springs, grippy tyres and plenty of turbocharged torque).
In a straight line, the Mini is probably quicker, but contending with the bump steer, broken traction, body deflection and braking instability that it throws at you on a B-road would make keeping up with the Toyota quite a physical, full-on task. 
Meanwhile, the GT86 is all balletic balance and communication, linear in its responses, tactile and immersive though the corners. It remains a sports car of genuinely rare integrity and quality, less concerned about dazzling you with how fast you're going than how you're going fast. 
Yes, in the cold light of day, according to our experts, the Toyota costs £3000 more over three years for that experience – and it's not as usable as the Mini, either. But that's still only £20 a week. Can't see how you'd get that much extra amusement out of a perfect-handling rear-wheel-drive sports car over a fast but flawed front-driver? Then you need a better imagination. 
Mini Paceman Cooper S Chilli Pack
Price £24,795; 0-62mph 7.4sec; Top speed 137mph; Economy 47.1mpg; CO2 139g/km; Kerb weight 1380kg; Engine 4 cylinders, 1598cc, turbo, petrol; Power 187bhp at 5500rpm; Torque 192lb ft at 1700rpm; Gearbox 6-speed manual
Toyota GT86 Giallo Edition
Price £27,495; 0-62mph 7.6sec; Top speed 140mph; Economy 36.2mpg; CO2 181g/km; Kerb weight 1275kg; Engine 4 cylinders, 1998cc, petrol; Power 197bhp at 7000rpm; Torque 151lb ft at 6400rpm; Gearbox 6-speed manual
Premium hatchback - Lexus CT200h versus BMW 120d M Sport auto
The advance of premium brands such as Lexus into the territory of traditional mass-market brands like, say, Vauxhall over the past couple of decades hasn't been founded on tight shutlines, slush-moulded plastics or rear-wheel drive. Primarily, it has been founded on value.
The CT200h here depreciates almost £2000 less over three years than an equivalent Vauxhall Astra, even though the Vauxhall's list price is £3000 cheaper.
Lexus, in particular, has an enviable reputation for low ownership costs, not least because its hybrid powertrains have been saving fleet drivers money on company car tax for so long. That's why we were surprised to line up its CT200h F Sport against an equivalent BMW 120d M Sport and find that the difference between them is less than one per cent on retained value, according to our sources.
Cheaper versions of the CT do better against the drop, but with the higher-end versions you stand to be repaid only £1000 more over three years than with an equivalent BMW.
If I were buying one with my own money, that wouldn't be enough. Wouldn't come close, in fact, to compensating me for the strange, one-dimensional driving experience that this Lexus forces on its owner.
You don't have to look very far, or drive a great distance, to understand what it is that Lexus does well. Sure, the CT's cabin is a bit cramped and its driving position is perched high and fairly tightly enclosed, but it's rich and expensive to touch.
There's more carefully stitched leather in here than you expect to find in any compact hatchback, and the fascia and door fittings look and feel high quality. The engine runs quietly and smoothly – and that's when it's running. The suppression of road and wind noise is first rate, too.
But the chassis doesn't deliver such carefully hewn refinement. It's too firm and short of travel by quite a margin and the steering is much too heavy and direct. The cause of this is obvious. Lexus attracts younger business fleet drivers with its tax-friendly low-CO2 powertrain, but it knows that what many of those drivers really want is a bit of dynamism.
The company's hybrid system is about as convincingly thrusting as Tom Jones these days, so it over-compensates with a super-direct suspension set-up. 
A 120d, by contrast, has a noisy diesel engine and a conventional, inexpensive and unimaginative cabin, but it's the more complete premium product by a mile. Authoritative performance, balanced and engaging ride and handling and more occupant space give it an over-arching sense of substance that the Lexus can't even approach – despite the evident substance of its cabin plastics.
Lexus CT200h F Sport
Price £26,745; 0-62mph 10.3sec; Top speed 112mph; Economy 68.9mpg; CO2 94g/km; Kerb weight 1410kg; Engine 4 cylinders, 1798cc, petrol, plus electric assist; Power 134bhp at 5200rpm; Torque 105lb ft at 2800rpm (ICE only); Gearbox E-CVT
BMW 120d M Sport auto
Price £27,950; 0-62mph 7.2sec; Top speed 142mph; Economy 62.8mpg; CO2 119g/km; Kerb weight 1439kg; Engine 4 cylinders, 1995cc, turbodiesel; Power 181bhp at 4000rpm; Torque 280lb ft at 1750rpm; Gearbox 8-speed automatic
Get the latest car news, reviews and galleries from Autocar direct to your inbox every week. Enter your email address below: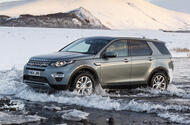 We go off-roading in the new Land Rover Discovery Sport in a wintry Iceland.
We go off-roading in the new Land Rover Discovery Sport in a wintry Iceland.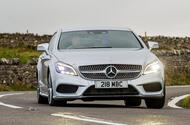 Elegant, alluring and with some welcome improvements, but not good enough to lead the class A reboot for the big-booted version of Mercedes' enduringly alluring CLS. Both the four-door version and this, the Shooting Brake, had the car-industry equivalent of a visit to Harley Street earlier this year, with new headlights, grille and bumpers being grafted on, along with some mid-cycle revisions to their interiors. The engine range has been updated and a nine-speed automatic gearbox fitted to selected derivatives, among them this six-cylinder 350 Bluetec version we're driving. As a result, it qualifies for three per cent lower benefit in kind tax than its predecessor.Mercedes has also taken the opportunity to cut the CLS's list price, with this version of the car coming to market for almost £1600 less than the old 350 CDI – without accounting for added standard equipment.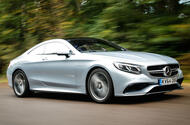 The replacement for the CL grand tourer has some big boots to fill Meet the S63 AMG, the UK launch variant of the new S-class coupé and Mercedes' replacement for the CL, which was the last two-door model to use the firm's flagship saloon as its basis.The adoption of the family name seems a little curious when you consider that the rest of the motor industry seems to be renaming closely related cars with unbridled enthusiasm.In this case, though, the likely reasoning isn't hard to fathom: despite a 20-year, three-generation run, the CL's special status still felt like something that needed to be explained to the layman; the S-class, a certified 'Sonderklasse' for six decades, does not.With the V8-powered S63 AMG landing first, it's unlikely anyone would fail to spot the coupé's apparent emphasis on the driver, either.Just like its predecessor, the S63 is intended to charge headfirst at the customer base currently keeping Bentley's bottom line black with Continental GT orders.It has certainly been given the looks and powerplant for such a task; the question is, does the overall experience live up to them?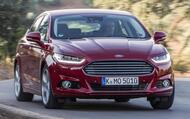 BMW, Mercedes-Benz, Citroën, Ford and Volkswagen are all in the running to be crowned as 2015's Car of the Year
The Car of the Year shortlist has been announced. It's a piece of news I would normally register with a sigh, before returning to more important work.
This year, though, it matters more to me than usual because I've been appointed as one of the competition's 58 judges. This august institution currently considers the Peugeot 308 to be at the industry's apogee and it has never anointed a BMW.
The shortlisting works as follows: all of the new cars that went on sale in at least five European markets during 2014 and that are likely to sell in volumes of more than 5000 a year automatically make the longlist.
Each judge nominates their preferred seven from those, and the most-nominated models make the shortlist.
This year they're the BMW 2-Series Active Tourer, Citroën C4 Cactus, Ford Mondeo, Mercedes-Benz C-class, Nissan Qashqai, Renault Twingo and Volkswagen Passat. I put three of those on my list.
From these seven cars the winner will be chosen, but a rather more complicated scoring system exists hereon. Each judge is allocated 25 points to distribute, largely as they choose, with a 10-point maximum allowed on any one car.
And, as Brucie used to say, what do points make? During the past five years, points have made the Peugeot 308, the Chevrolet Volt/Opel Ampera, the Nissan Leaf, Volkswagen Polo and Opel/Vauxhall Insignia the winners.
The judging criteria are those you'd probably expect: design, comfort, safety, economy, handling, performance, functionality, environmental requirements, driver satisfaction and price. Particular importance is apparently placed on technical innovation and value for money. 
It also requires a judge to assess a car "against its market rivals". Which, for me, means that a car must bring something to its class that no car has before. My shortlist, then, consisted of the BMW 2-Series coupé, Ford Mondeo, Mini, Nissan Qashqai, Porsche Macan, Skoda Fabia and Volkswagen Passat.
Of those on the official shortlist that weren't on mine? They're okay. The C4 Cactus and Twingo are at least interesting, if not ultimately as accomplished as they should be. More accomplished but less interesting is the 2-Series Active Tourer. And if you get the right specification C-class it too is okay, but in no specification would I consider it a class leader. Still, that's democracy for you. 
None of the above obviously shouts 'winner' particularly strongly at me, but that is the way of things. There are some pretty competitive cars on the list. Which one picks up the gong is announced in March.