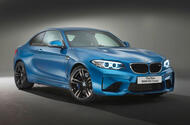 The smallest of BMW's M cars will take on the likes of the Mercedes-AMG A45, the Audi RS3 and Porsche Cayman when it arrives here next April
The new BMW M2 is the M division's answer to Mercedes-AMG's headline-grabbing, 376bhp A45 4Matic. 
Pictured here in production guise for the first time ahead of a planned public debut at the Detroit motor show in January, the eagerly anticipated M2 is the indirect successor to the short-lived 1 Series M Coupé produced in limited numbers from 2010.
When it goes on sale here next April, the two-door will be priced at £44,070, pitching it £12,520 below the larger and more powerful M3, which until now has been the entry point into BMW's M car line-up.
Together with the newly facelifted £39,995 A45, the M2 will be a rival to the £39,950 Audi RS3 Sportback when sales begin.
Unlike its highly rated four-wheel-drive hatchback rivals, the rear-wheel-drive M2 maintains a rich tradition for coupé models at BMW's M division, harking all the way back to the original M3.
As a result, BMW's M division boss, Franciscus Van Meel, is also counting on competition from the Porsche Cayman S, which starts at £49,473, for the new M2.
At the heart of the new price-leading M car is a heavily modified version of BMW's six-year-old N55 petrol engine, as used in an early evolution by the 1 Series M Coupé. The turbocharged 3.0-litre in-line six-cylinder unit has been heavily reworked by M division engineers to provide the sort of performance, response and aural character expected of a full-blown M car engine. 
Unlike the more powerful S55-designated twin turbocharged unit found in the M3, the M2's aluminium block engine relies on a single turbocharger that uses a twin-scroll process to boost induction, as with BMW's regular six-cylinder petrol-engined models.
Despite this fundamental difference, the reworked N55 engine adopts the same pistons, crankshaft bearing shells, exhaust system elements and other as yet unspecified components as the S55 powerplant.  It also uses similar Valvetronic variable valve control and Double Vanos variable camshaft control processes.
The result is a peak power output of 365bhp at 6500rpm, giving the M2 60bhp less than the M3 but 30bhp more than the 1 Series M Coupé. In combination with a claimed kerb weight of 1495kg - 40kg more than the M235i on which it is heavily based - it also gives the new BMW a power-to-weight ratio of 244bhp per tonne, which is marginally better than the 242bhp per tonne of the Mercedes A45 4Matic.
M division is keen to talk up the torque qualities of the engine, but the 343lb ft produced between 1400 and 5560rpm is 62lb ft less than that of the M3 and 26lb ft 
less than that of the 1 Series 
M Coupé. However, an overboost function, activated during kickdown, raises peak torque to 369lb ft between 1450 and 4750rpm for what BMW describes as an 'extra-linear' delivery.  
Buyers can choose between a standard six-speed manual gearbox featuring a throttle-blip function, or an optional seven-speed DCT dual-clutch automatic gearbox with the choice of both manual and automatic modes, Comfort, Sport and Sport+ driving modes, launch control and a so-called Smoky Burnout function, which allows wheelspin off the line. With the DCT gearbox, the kerb weight increases by 25kg to 1520kg. As on all M cars, an electronic limited-slip M-differential, with a fully variable locking effect, is standard.
With the standard manual gearbox, BMW says the M2 accelerates from 0 to 62mph in 4.5sec. With the DCT fitted, a lower first gear ratio and the effectiveness of the launch control reduce the time to 4.3sec.
By comparison, the facelifted A45 hits 62mph in a claimed 4.2sec. The M2's nominal top speed is limited to 155mph, but buyers can specify a driver's package which raises it to 168mph. 
The bullish-looking M2 is visually differentiated from lesser 2 Series coupé models by a number of exterior design changes, all described by BMW as being functional elements.
Included is a new and heavily structured front bumper with winglets used to channel cooling air to enlarged ducts, a subtly modified kidney grille featuring a BMW M logo, wider front and rear wings, a new side feature line and chrome highlights housing the repeater lights ahead of the doors.
Further back there are wider sills, a small boot lip spoiler and a prominent rear bumper housing an integral diffuser with M division's signature quad tailpipes.Together, the exterior design changes are claimed to reduce drag by 5% as well as reduce lift by up to 35% over the standard 2 Series.
The M2 is clearly the smallest of all current M cars. With a length of 4468mm, width of 1854mm and height of 1410mm, it is 202mm shorter, 21mm narrower and 10mm lower than the M3. It also has a wheelbase that is 117mm shorter than that of the M3, at 2693mm.
The latest M car rides on a largely bespoke chassis, which features tracks that are increased in width by a substantial 64mm at the front and 71mm at the rear over those used by the current range topping 2 Series model, the M235i, at 1579mm and 1601mm respectively. They're essentially the same tracks used by the M3 and its two-door sibling, the M4.
Additional bracing 
between the suspension towers helps to boost the rigidity of the 2 Series coupé's steel body. M division has also dispensed with rear bushings, with the M2's rear axle subframe bolted directly to the structure.
The suspension, featuring MacPherson struts up front and a five-link arrangement at the rear, also receives a number of lightweight components, including forged aluminium control arms and wheel carriers, in order to lower the unsprung weight by a claimed 3kg. The springs, dampers, front bushings, roll bars and electro-mechanical steering system are also all uniquely tuned.
The new BMW rides on 9.0Jx19in front and 10.0x19in rear wheels shod with 245/35 and 265/35-profile Michelin Pilot super Sport tyres respectively. Featuring a double-spoke design, the wheels house 380mm front and 370mm rear steel disc brakes, which are acted upon by four-piston front and two-piston rear calipers.Inside, the M2 continues the tradition of subtle sportiness evident in all recent BMW 
M division offerings.
Changes include unique instrument graphics, a leather-bound 
M Sport steering wheel (with integral paddles on models equipped with the dual-clutch automatic gearbox), sport seats in black leather with adjustable side bolsters, an aluminium foot rest and a centre console-mounted kneepad for the driver.
The M2 will be launched in coupé bodystyle only. Rumours have suggested that M division is preparing a cabriolet variant, although this is denied by insiders, who say the new car is being positioned first and foremost as a performance car that will serve as a springboard for a number of racing variants, including a possible track-only GT4 model in the future. 
Comment - Matt Prior: Will it be worth the wait?
I remember the fever before the 1 Series M Coupé was officially announced. Might it be, we wondered, a basic, lightweight, thin-tyred, four-piston rev monster in the style of the original E30 M3?
Well, no, it wasn't. It had a big six-cylinder engine and fat old tyres. At first, you might have almost been disappointed, but it turned out that it was an immense giggle. It has also set the precedent for subsequent sub-3 and 4 Series M cars, whose mould this M2 is clearly from.
The M2, then, carries on from where the 1 Series M Coupé left off, which is extremely encouraging. The M235i from which the M2 is spawned has already on these pages seen off an M4 and an Alpina version of the same in a group test. We loved that the 2 Series was lighter, more agile and equally as engaging. All it needed, we pondered, was a bit more M-ness. And now it's set to get it. Goody.
Get the latest car news, reviews and galleries from Autocar direct to your inbox every week. Enter your email address below: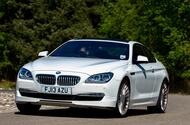 Niche car maker goes large with its repurposed twin-turbo V8 6-series Rumour has it that the next big thing from Alpina will be a six-cylinder, twin-turbo D3 that can live with a BMW M3 in a straight line yet return more than 50mpg at the same time.But that car won't be available until quite a bit later in the year, and in the meantime Alpina has a whole range of other new cars with which to tickle the fancies of enthusiasts wanting more exclusivity from their fast BMWs, starting with the car you see here, the frankly monstrous new B6 Biturbo coupé.Everything about the B6 is, shall we say, large. Beneath its bonnet sits a twin-turbo 4.4-litre V8 that produces 532bhp between 5200 and 6250rpm and a positively herculean 538lb ft at just 2800rpm.The gearbox is a tweaked version of the eight-speed ZF automatic used in the regular 6 Series, in this case enhanced by Alpina's engineers to prevent upshifts in certain modes (which is useful on a circuit, for example) and to momentarily cut the flow of fuel and deliver a lovely burble between gearshifts as a result.The chassis has also been preened by Alpina to provide a wider range of set-ups than in the standard BMW 6 Series. So in Comfort mode the ride quality is softer than you get in a regular BMW, while in Sport and Sport Plus it's the other way around, with the electronic dampers sharpening up the driving experience to a level that no regular BMW driver would quite recognise.The same philosophy applies to the interior, in which you'll find a far higher quality of leather than in a factory BMW, plus a set of dials and seats that are bespoke to the B6.And if that's not sufficient to distinguish the car, Alpina also offers a vast range of options that enable B6 owners to personalise their cars to whatever specification they require – while spending a great deal of money in the process, of course.Outwardly, you can pick a B6 from lesser 6 Series for several reasons. Not only does it come with Alpina's big, beautiful 20in turbine alloys, but there's also a new front splitter that reduces lift by as much as 10 per cent, says Alpina, while at the back there's a small new lip spoiler or, if you're feeling flamboyant, an optional new tea-tray wing that makes even better use of the redesigned rear diffuser.On the road the B6 feels massively rapid, thanks mainly to the torque it produces from seemingly any engine speed and in any gear. The way the transmission manages the flow of energy is truly epic, and it gives the B6 a blend of smooth but monumental acceleration that no factory BMW, not even the M6, could hope to replicate on the move.The exhaust note is rather delicious too, Alpina's modifications gifting the B6 with a depth and range of noises that are endlessly entertaining to listen to.Despite the chassis modifications, the B6 always feels like a fairly big car on the move. Its kerb weight of 1870kg means it is always going to fight a losing battle against the forces of inertia that swell during rapid direction changes or, indeed, under braking. The steering is a touch distant in its feedback, too, even though the front end always feels planted – as does the tail – if and when you aim the B6 at a high-speed corner with some enthusiasm.Overall, the B6 is more of a high-speed cruiser than it is a pure sports car, but for the kind of customer who wants that little bit more depth from their 6-series, it's a lovely alternative to the factory offerings.At £92,850, it's expensive, yes, but if ever a car felt worth that sort of money, the Alpina B6 is it. Alpina B6 BiturboPrice £92,850; 0-62mph 4.3sec; Top speed 199mph (limited);Economy 30.0mpg (combined); CO2  219g/km; Kerb weight 1870kg (dry); Engine V8, 4395cc, twin-turbo, petrol; Power 532bhp at 5200-6250rpm; Torque 538lb ft at 2800-5000rpm; Gearbox 8-spd automatic
We put the 320bhp Porsche Cayman S through its paces on UK roads This is the new Porsche Cayman in all its. Aside from putting the steering wheel on the correct side, not much has been altered for the coupé's channel crossing so we'll gloss over the salient details. Suffice it to say that Porsche's UK line-up will start at £39,694 for a base 271bhp 2.7-litre car, and rise to £48,783 for the 320bhp Cayman S driven here.For many if not most, those prices will be jumping-off points for the kind of option-box ticking that keeps the brand in the black; our test car, equipped with extras such as Active Suspension Management, mechanical rear locking diff, carbon-ceramic brakes and bucket seats, came to £64,374.In contrast to the seven-speed PDK S model we drove abroad, this car also featured the six-speed manual gearbox, with detrimental effect to both performance and efficiency. In stick-shift form 0-62mph slows to 5.0sec from 4.7 while CO2 emissions grow to 206g/km from 188.However, you must believe everything you've heard: this is a dazzling car and as impressive here in the UK as it is abroad and, incredibly, markedly superior to the exceptional Cayman that passed before.The key to its success on these shores, as always, is a remarkable brand of ride comfort. With the new platform delivering a 40 per cent improvement in rigidity, the suspension has been freed up to better manage the road surface – and it shows. Leave Porsche's adaptive dampers in their normal setting (Sport is overly firm for road use) and deflections which must be registering as seismic impacts through the optional 20-inch wheels are cajoled into supple surface detail by the time they reach your seatback. It's a brand of compliancy and control worthy of measure against the benchmarks currently set by Lotus and McLaren.Better still, the coupé will accomplish this feat under the intense scrutiny of mid-corner load without surrendering a millimetre of body control. That kind of bump and crest fluidity, taken together with the better mid-range blitz of the 3.4-litre flat-six (harnessed here by that snappy six-speed manual 'box) makes the Cayman S a devastatingly fast British B-road hustler.Whether or not it's preferable to the 2.7-litre car is a matter of personal preference. It's less effort to make very swift progress in the S, drawing from an extra 60ft lb of torque at 4500rpm, but perhaps a little less fun to redline.Flat-out on the road, the extra performance afforded by its higher overall output is arguably too often defined by the requirement to ease off. As the Cayman's uncanny ability to flaunt both dependability and waywardness in the same moment is best enjoyed at maximum attack, it's easy to see the upside in the base model's £9000 saving.The Cayman's most famous attributes – its scary out-of-the-box usability and capacity for coaxing spell-bound participation out of any driver – have dramatically escalated with the extra stability afforded by the longer wheelbase and incredible front-end assurance delivered by a wider track. The seven-speed PDK dual-clutch automatic gearbox will be the more popular choice (particularly in the S) but we'd recommend sticking with the manual. The six-speeder will chide you if you get lazy with the hefty thrusts required by the long-travel clutch, but otherwise it's an endlessly rewarding– and gloriously mechanical – way to interact with the Cayman.The quality of that relationship is all-important because every enthusiastic driver input is returned by the car with interest. The difficulty in perfecting such a rewarding balance could hardly be overstated, yet Porsche has mainlined it into the Cayman's dynamic identity with the sang-froid virtuosity of a barrel-rolling Red Arrow. And that much will be true whether you opt for the riotous 2.7-litre car or the muscular S model.Porsche Cayman SPrice £48,783; 0-62mph 5.0sec; Top speed 175mph; Economy 32.1mpg (combined); CO2 206g/km; Kerb weight 1320kg; Engine 6-cyls horizontally-opposed, 3436cc, petrol;  Power 320bhp at 7400rpm; Torque 270lb ft at 4500-5800rpm; Gearbox 6-spd manual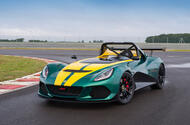 New Lotus 3-Eleven will have more than 500bhp per tonne and cost from £82k when it arrives next year
The Lotus 3-Eleven has completed its two-week testing session at the Nürburgring ahead of a planned launch in February of next year.
The 450bhp, sub-900kg car is the fastest and most expensive model Lotus has built and was first revealed at the Goodwood Festival of Speed earlier this summer.
Lotus says the 3-Eleven covered over 1200 miles as part of its test session, with a fastest time of 7min 06sec being recorded. That time was calculated from adding together the fastest sector times from two separate laps of the course, which Lotus did not have to itself.
Lotus test driver Marc Basseng said that with the track to itself, the 3-Eleven could be able to break the sub-7min lap time barrier.
Initially, Lotus CEO Jean-Marc Gales was confident that his car would be "not far away" from the sub-7min time posted by Porsche's £1 million 918 Spyder, saying: "The 3-Eleven condenses our engineering know-how into a hardcore package that won't suit everyone. But it is a perfect demonstration of the concept crucial to all future Lotus cars."
The car will come in two versions - Road and Race - costing between £82,000 and £115,200, depending on specification.
Gales has called the 3-Eleven "an uncompromised manifestation of the Lotus idiom" that delivers "legendary handling and blistering speed". In Race form, it recently lapped Lotus's Hethel circuit in just 1min 22sec, fully 10sec faster than the next-quickest Lotus.
Straight-line performance is just as electrifying. The Race version can cover 0-60mph in less than 3.0sec, which pitches it straight into McLaren P1 and LaFerrari territory. Flat out, the 3-Eleven can top 174mph in Race trim, and the Road model, on a slightly taller gearing, can do 180mph.
The engine is a transverse, midmounted version of Lotus's 3.5-litre Toyota-sourced V6, with the supercharger, integrated charge cooler and engine management electronics designed at Hethel. Power is 450bhp at 7000rpm, and maximum torque is 332lb ft at 3500rpm.
The road-going 3-Eleven gets a conventional six-speed H-pattern gearbox (with racing clutch) and the Race version has an Xtrac sequential six-speed paddleshift 'box. Both have Torsentype limited-slip differentials.
The car has a bonded and riveted aluminium monocoque tub chassis reminiscent of other Lotus models' but "massively strengthened" for this new application. The Road model's rollcage incorporates extra side impact bars, and the Race cage has additional bars to meet FIA international race regulations.
The 3-Eleven's dramatic silhouette is formed in a new composite material 40% lighter than standard glassfibre, its first application in a production car. Designed in-house at Lotus, the car has all the cooling scoops and exit vents a powerful car needs while keeping aerodynamic drag and frontal area low.
The car's profile is dominated by an "aerodynamically significant" roll-over bar cover and there are different front splitter and rear spoiler designs for Road and Race models. In Race trim, the aero package delivers about 215kg of downforce at 150mph.
The cockpit treatment is minimalistic. There's an aero screen, the instrument pack is designed around a single TFT screen, and the driver's seat is a lightweight Lotus-designed bucket. A quick-release steering wheel and four-point harness are both standard.
Road car owners have the option of a tonneau panel covering the passenger's side, or can remove it and fit an optional passenger's seat.
Both the Race and Road models get an all-independent suspension with lightweight coil-sprung double wishbones, special Ohlins dampers and adjustable front anti-roll bars. Both models ride on lightweight forged alloy wheels (18in front, 19in rear) and wear either Michelin Pilot Super Sport tyres (Road) or Michelin Cup 2s (Race). Both also get two-piece cross-drilled and vented disc brakes with AP Racing four-piston callipers.
Anticipating strong worldwide demand for the 3-Eleven and the recently announced Evora 400, Lotus is splitting its Hethel production onto two lines, Evora and The Rest, and ramping up production to 70 cars a week by this September from the current 45.
The company expects to take about two years to build the planned batch of 311 cars, selling them both through dealers and from its Racing department. Deliveries will begin next April.
Meet the ancestors
Lotus's new 3-Eleven picks up a race-car-for-the-road tradition established by founder Colin Chapman as long ago as 1956 with the original, ultra-lightweight Lotus Eleven, which had a super-aerodynamic aluminium body over a steel spaceframe chassis.
It was sold as a road car, but on the track it perfectly embodied Colin Chapman's "just add lightness" philosophy with a kerb weight of just over 400kg when powered by an 1100cc Climax engine, and it scored impressive class wins at places like Le Mans and Sebring.
Half a century later, in 2007, Lotus launched the doorless, open cockpit 2-Eleven, employing much the same philosophy, with Elise running gear as its basis. The car was nominally available with a tuned version of the Elise's 1.8-litre Toyota-derived four-cylinder engine, but most buyers opted for the 252bhp version, with supercharging engineered at Hethel, which delivered a 0-60mph time well under 4.0sec plus a 150mph top speed.
However, today's 3-Eleven, with 20% more weight but 80% more power, promotes the car to a new class.
Get the latest car news, reviews and galleries from Autocar direct to your inbox every week. Enter your email address below: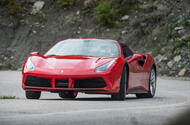 Ferrari has produced another masterpiece with its new 488 Spider. We found out why on Italian roads The number 458 appears frequently in the 488's press release, and with good reason. Ferrari has produced some fantastically memorable open-top V8 sports cars since it peeled back the metalwork from the 308 GTB, but the outgoing 458 Spider was a thunderous best-yet effort. Its shadow has only lengthened since we learnt that its replacement would have to have turbochargers mated to a slightly smaller flat-plane crank 90-degree V. Maranello's concern, practically bullet pointed in powerpoint, is that Spider buyers may be even more sensitive to the stifling effects of turbines than the GTB's audience. 'Open-air hedonists' Ferrari calls its devotees, and the 458's engine note and rampant drama were clearly ticked top of their feedback forms. Personally, I'm with them; I drove the Spider all too briefly two years ago, on a breathless summer evening which turned to night and then day again before I finally emerged from it a happy husk, dried out and baked through by the double-heated breeze and swirling 9000rpm undercurrent. If the subjective chest-swelling aura of the new 3.9-litre V8 lump is in question, its objective productivity is not. The 458 was already hugely fast, and its output has been improved by 100bhp - a large number utterly eclipsed of course by the 560lb ft of peak twist gleaned by forced induction, and carefully metered out by a Variable Torque Management system depending on the gear ratio. The drivetrain, complete with its quicker shifting seven-speed double-clutch 'box, is a direct carryover from the GTB; the architecture around it, though, is not. Clearly, there's the roof. This is much the same retractable hard top that the 458 wore, meaning it essentially peels off and backflips into a slender compartment behind your head. It still takes 14 seconds, and despite the massive windbreak effect it must briefly produce, it'll operate up to speeds of 30mph. The requirements of its stowage means there's no peekaboo engine porthole, although Ferrari repeats the claim that it is so lacking in extraneous bulk that a cloth alternative - i.e. the one they fitted to the F430 Spider - works out about 25kg heavier. The weight of the new roof though is less significant than the impact of its removal as a load-bearing element on the car's space frame. Unlike its direct rival, the McLaren 650S Spider, the 488 has no carbon fibre tub to stick everything too; instead Ferrari has again had to bolster it the old fashioned way - with additional structural reinforcement at either end - and with a reworking of the aluminum alloys used in the chassis. The latter helps save weight; the former does not, and is predominately the reason for a 50kg weight penalty versus the GTB; the same difference previously experienced by 458 Spider owners compared with the Italia.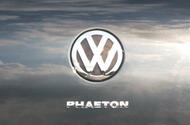 Volkswagen sets out its recovery plan: new Phaeton EV, more hybrids based on new electric architecture, a streamlined diesel range and investments cuts
The next-generation Volkswagen Phaeton has been confirmed for production as an all-electric rival to the Tesla Model S.
The new car will "be the flagship of the brand's profile over the next decade", the company has said. The Phaeton is expected to reach production in 2020.
Revealing details of the car's specification for the first time, Volkswagen says the car will feature "a pure-electric drive with long-distance capability, connectivity and next-generation assistance systems".
Wolfsburg insiders with knowledge of Volkswagen's future model plans say the electric Phaeton will share its platform architecture, drive system and battery technology with the upcoming Audi Q6 e-tron – as previewed by the e-tron Quattro concept at the recent Frankfurt motor show.
Volkswagen will reduce spending by €1 billion (£750m) per year in the wake of the dieselgate emissions scandal, as well as refocusing its development plans as the firm seeks cut costs and reaffirm its environmental credentials among car buyers. VW traditionally invests around €10bn (£7.5bn) per year on research and development alone.
Among the most radical decisions is an overhaul of the VW Group's approach to diesel engines. From now on, the group will only use modern diesel engines with selective catalytic reduction and AdBlue injection in Europe and the United States – the two regions most heavily affected by its emissions scandal.
Development and modification of the group's standardised MQB platform will also be accelerated, with a focus on bringing a new generation of plug-in hybrid vehicles to market. VW says it wants to produce hybrids with greater range, as well as developing new mass-market electric vehicles with a range of more than 186 miles. Alongside the new models, VW will also develop a new 48V mild hybrid system and create more efficient petrol, diesel and CNG engines.
Volkswagen will also create a new modular electric toolkit – dubbed MEB - which will be used across the VW Group brands. The toolkit be used for both passenger cars and LCVs and will be designed for all vehicle and body types. VW says the MEB toolkit will allow for "particularly emotional vehicle concepts", and will enable an all-electric range of 250-500km (155-310 miles).
Hinting that the Group is also well on the way to developing purely autonomous vehicles, the statement also says: "A new standard with regard to connectivity and driver assistance systems is to be defined."
Additionally, Volkswagen will accelerate its current efficiency programme. Company chairman Dr. Herbert Diess said: "The Volkswagen brand is repositioning itself for the future. We are becoming more efficient, we are giving our product range and our core technologies a new focus and we are creating room for forward-looking technologies by speeding up the efficiency program.
"We are very aware that we can only implement these innovations for the future of the Volkswagen brand effectively if we succeed with our efficiency program and in giving our product range a new focus.
"We are working at top speed on these issues. The Volkswagen team has proved it stands united and is fully focused on shaping the future. We have now laid the further foundations for that."
Read more on the Volkswagen emissions scandal:
Bugatti under threat as boss warns of 'painful' cuts
Blog - navel gazing at Volkswagen
Blog - Keeping up with pollution laws is not always easy for car makers
Blog - How Volkswagen can survive its emissions scandal
Get the latest car news, reviews and galleries from Autocar direct to your inbox every week. Enter your email address below: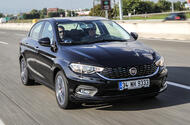 Early first drive of Fiat's forthcoming Tipo reveals dynamics that fall short of the class best, although quality and comfort impress You're looking at the new Fiat Tipo, or thereabouts, the car with which Fiat is set to make a return to the mass market C-segment – and in a big way.The car you see here, a functional, compact three-box saloon, forms the basis of a new three-car family that Fiat has created for Europe, the Middle East and Africa.First to be released is this saloon, badged Aegea in the Turkish market in which it's built. For the UK and mainland Europe, however, Fiat is reviving the Tipo nameplate (from the late 1980s and early 1990s) and has set up additional five-door hatch and wagon versions to be sold alongside the four-door.While the Aegea/Tipo saloon is out now, the coming hatch and wagon editions are set to appear at the Geneva show next spring, ahead of an on-sale date in the UK next September.At a private showing at Fiat's Design Centre in Turin, we've seen all three versions of the new Aegea/Tipo series. While the hatch and wagon remain officially under wraps, the Aegea saloon is now 'live' (it was actually unveiled at the Istanbul Motor Show back in May). We've also had a spell behind the wheel.Designed around the brief 'Skills not Frills' and claiming to provide class-topping roominess, boot capacity and value for money, Fiat's newcomer is based on the same platform as that used by the Jeep Renegade. Up front, there's an orthodox mix of 1.4-litre (94bhp) and 1.6-litre (108bhp) petrol Fiat group engines, along with 1.3-litre (94bhp) and 1.6-litre (118bhp) Multijet II diesels.Expect the coming Tipo hatch to be Focus-sized (although a touch narrower), while this Aegea saloon, with more than 500 litres of boot capacity, stands a lengthier 4.54 metres from stem to stern. The Tipo wagon is just a fraction longer.At a time when Fiat is dividing up and reassessing its model range as either 'aspirational' (500, 124 Spider) or 'functional' (Panda and Doblo), there's no doubt into which camp this new Aegea/Tipo falls.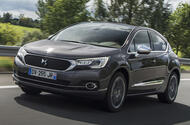 Distinctive DS hatchback gets revamped styling and new options, but the facelift fails to address the previous version's major issues In the 10 months since the DS brand was launched as a standalone entity, a lot has happened. New models have been unveiled, including the Chinese market DS6 WR SUV, while updated versions of the existing range have been released. Now it's the turn of the DS4, the facelifted version of which is aimed at further differentiating the upmarket hatch from the Citroën C4 on which it is based.The key changes are the adoption of the DS-specific front end, with a distinctive grille and new headlights. There's also new equipment, including a 7.0in touchscreen sat-nav and media system that features Apple CarPlay.Two trim levels are offered, called Elegance and Prestige. Both are well equipped, offering the likes of sat-nav, DAB, Bluetooth, climate and cruise control as standard, while a range of upgrades, trim and paint finishes are also available.Engine options include several familiar petrol and diesel engines from PSA Peugeot-Citroën, but the notable addition is the THP 210 tested here. This 1.6-litre turbocharged four-cylinder petrol unit makes its debut in the DS4, in which it offers up 208bhp and 210lb ft.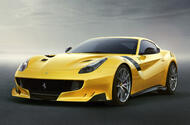 Ferrari's new F12 special edition pays homage to the Tour de France road races, and just 799 examples will be built
This is the Ferrari F12tdf, a faster, lighter and more powerful special edition of the Ferrari F12 Berlinetta.
Ferrari says the car has been created in homage to the legendary Tour de France road races, which it dominated in the 1950s and 1960s with the likes of the 1956 250 GT Berlinetta.
The F12tdf is described as "the ultimate expression of the concept of an extreme road car that is equally at home on the track". Just 799 examples will be built.
The car keeps the same 6.3-litre naturally aspirated V12 engine as the regular F12 Berlinetta, but power has been boosted from 719bhp to 770bhp at 8500rpm, while torque has increased from 509lb ft to 520lb ft at 6750rpm. Ferrari says 80% of the car's torque is available from 2500rpm.
By comparison, McLaren's 675LT features a 3.8-litre twin-turbocharged V8 engine and produces 660bhp and 516lb ft - enough to give it a 0-62mph sprint time of 2.9 seconds. The older Ferrari 458 Speciale, meanwhile, made 597bhp from its 4.5-litre naturally aspirated V8.
The new Ferrari is capable of reaching 62mph in 2.9sec and has a top speed of more than 211mph. Official fuel consumption is rated at 18.3mpg, with CO2 emissions of 360g/km. Ferrari says it has has used various modifications derived from its F1 cars to boost the engine's efficiency.
The F12tdf uses a new version of the firm's dual-clutch automatic transmission, which features shorter gear ratios.
New one-piece brake calipers – the same as those used on the LaFerrari supercar – are said to provide "outstanding" stopping distances, allowing the F12tdf to brake from 62-0mph in 30.5 metres.
Ferrari says the car's performance is "second to none", but that it has also been conceived to be "an extremely agile and powerful car which could also be driven by less expert drivers". The F12tdf has lapped Ferrari's Fiorano test track in 1min 21sec. The regular F12 Berlinetta completed the lap in 1min 23sec - the same as the new 488. The LaFerrari currently holds the fastest time on the course, with a time of 1min 19.70sec.
Among the other changes made to the F12tdf are larger front tyres, allowing greater lateral acceleration through corners.
Ferrari says the car's "natural tendency" to oversteer has been compensated for by the use of a new rear-wheel steering system. Dubbed Virtual Short Wheelbase, the system – which automatically adjusts the rear wheels for the optimum steering angle - is said to increase stability at high speeds while guaranteeing "the steering wheel response times and turn-in of a competition car".
The F12tdf's aggressive bodywork includes a longer and higher rear spoiler, larger air vents to channel air flow along the sides of the car, a redesigned rear diffuser and new wheel arch louvres. It sits on 20in alloy wheels.
Overall, the changes combine to give the F12tdf 30% more downforce compared to the F12. Ferrari says the redesigned bodywork has almost doubled the aerodynamic efficiency of the car compared to the standard F12, while the use of lightweight carbonfibre inside and out has reduced the F12tdf's kerb weight by 110kg over the standard car, which weighs 1630kg.
When specified with optional lightweight materials, the F12tdf's dry weight is 1415kg.
Ferrari says the F12tdf's cabin is deliberately stripped out. The door panels feature carbonfibre trim, while knee padding replaces the traditional glovebox. The majority of the cabin is trimmed with Alcantara instead of real leather. Aluminium plates feature on the floor instead of mats, again hinting at the car's track-focused nature.
Ferrari hasn't revealed an official price for the F12tdf, but it's likely to cost significantly more than the regular F12, which is priced at £240,083. The F12tdf's public debut is scheduled for November 8, when it will appear at the Mugello circuit in Italy as part of Ferrari's Finali Mondiali World Finals.
Read the full Ferrari F12 Berlinetta review
Get the latest car news, reviews and galleries from Autocar direct to your inbox every week. Enter your email address below: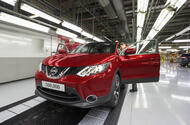 The Qashqai is built at Nissan's Sunderland plant
A new report claims the UK's automotive industry will make more than two million cars per year in 2020, surpassing the current record set in 1972

The UK's automotive industry will break the current record for vehicle manufacturing in 2020, a new report has predicted.

The report, commissioned by the Society of Motor Manufacturers and Traders (SMMT) says that in five years time, the UK's automotive industry will be producing more than two million cars per year - breaking the current record of 1.92 million cars produced in a single year, set in 1972. Currently, annual output stands at around 1.5 million vehicles.

Key to the rise in manufacturing is a continuing trend towards premium produces. The SMMT says that in 2010, 37% of the UK's car production was by 'premium' manufacturers, with that figure expected to rise to 54% by 2020. The UK is currently the second-highest producer of premium cars, behind Germany.

Alongside the rise in manufacturing is a predicted rise in employment in the UK's automotive industry. The rise to producing two million vehicles annually in this country is expected to result in an extra 9500 jobs created within vehicle manufacturers, with the potential for a further 28,000 jobs to be created within the wider supply chain. Vehicle production in the UK in the first nine months of this year is already over one million units.

SMMT chief executie Mike Hawes said: "This report is further proof of the growing stature of the UK as a global destination for high quality vehicle manufacture. The automotive industry has made tremendous strides in recent years, as significant investment, along with partnership with government, has driven huge growth in production and employment."

Get the latest car news, reviews and galleries from Autocar direct to your inbox every week. Enter your email address below: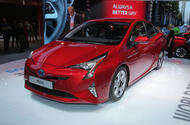 Efficiency gains of 18% promises for fourth generation of hybrid; longer than old model, with a larger boot
The new Toyota Prius will bring gains in fuel efficiency and CO2 emissions of around 18%, the Japanese firm has confirmed ahead of the Tokyo motor show.
Toyota is adopting styling cues from the Mirai fuel-cell vehicle for the latest generation of its hybrid, which made its public debut at the Frankfurt motor show. Now the company has released more technical details in the build-up to the car's debut in its home market, where Toyota hybrids regularly fill two of the top three positions on the sales charts. 
The powertrain is an updated version of the existing combination of a 1.8-litre petrol engine and an electric motor, featuring a more compact nickel-metal hybride battery pack that's quicker to charge. The combustion engine produces of 97bhp and 105lb ft, while the electric motor brings 71bhp. Toyota also says it has revised the Prius's regenerative braking system, introducing a new active hydraulic booster that's designed to be quieter and give a more natural feel to the brake pedal.
Toyota hasn't issued any definitive CO2 emissions or fuel economy figures - it says EU NEDC numbers will be released at a later date - but it has revealed that this Prius will bring efficiency gains of 18% over its predecessor. That's the biggest jump between generations in Prius history, and could give the car CO2 emissions and combined fuel economy of 73g/km and 85mpg.
The new Prius is 4540mm long - an increase of 60mm over the outgoing model - and has the same wheelbase of 2700mm. The more compact powertrain has allowed the auxiliary batteries to be moved to the engine bay and the hybrid batteries to be relocated to below the rear seats. These measures and the slightly longer rear overhang give the new Prius improved boot capacity, up from 445 litres to 502 litres.
The construction of the fourth generation of the Prius marks a significant step for Toyota. It is the first model to be developed on the firm's Toyota New Global Architecture (TNGA) platform, a modular set of components designed to offer quicker development of new models as well as cost savings and improved margins across the product line-up.
The new platform brings a more sophisticated chassis than that of the outgoing Prius. Double wishbone rear suspension replaces the current torsion beam layout, accompanying a revised MacPherson set-up at the front. Toyota says the new platform helps to lower the centre of gravity and that this will give the Prius "improved handling response and agility". It also brings gains in rigidity; the new Prius brings an increase of more than 60% in body rigidity, Toyota claims.
The TNGA will play a key part in Toyota's future product plans. The firm has previously stated that up to 50% of its global product line-up will eventually switch to the new architecture and that it will offer gains in body rigidity of between 30% and 65%.
The front of the Prius gets more dramatic headlights and complex surfacing on the bumper, while the side profile is helped by a blacked-out C-pillar that's designed to create a 'floating roof'. The rear has clear cues from the Mirai, including the deep crease above the back wheels, tall tail-lights and a spoiler integrated into the hatchback glass.
The cabin gets a dual 4.2-inch digital instrument panel, a colour head-up display and a redesigned air-conditioning system that knows which seats are occupied and adjusts its airflow accordingly for maximum efficiency.
The new Prius is due on sale early next year. Prices are likely to stay broadly in line with the current car's, with a starting figure of around £22,000.
Comment - Why the new Prius matters
Toyota may make great claims about the high percentage of Auris hybrids in the overall sales mix and the enthusiastic response to the Mirai fuel cell vehicle, but the Prius is likely to remain the flag-bearer for the company's hybrid powertrains for some time to come.
So successful has the model been that for many people, Prius is hybrid.
Don't expect a revolution in the powertrain technology that underpins the new car — although even modest gains should be enough for the Prius to trump the NEDC efficiency test and get under the magic 80g/km CO2 mark.
The chassis is the most interesting bit. Everything from Avensis to Auris and lots in between will use the TNGA platform in the years ahead, so the Prius will give us our first look at how Toyota's vision of a global platform compares with the VW Group's complex (and expensive) MQB.
Read more:
Read more Frankfurt motor show news
Toyota reveals new next-generation vehicle architecture
Get the latest car news, reviews and galleries from Autocar direct to your inbox every week. Enter your email address below: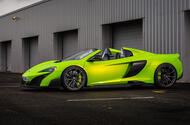 This Autocar image shows how the 675LT Spider could look
If it's given the green light, McLaren's latest open-top supercar should arrive in 2016 with a price tag of around £280,000

A McLaren 675LT Spider is being considered for production in 2016, a company spokesman has confirmed to Autocar.

While no decision has been made as to whether the project will get the go-ahead, if it's made the car is likely to receive a hard-top folding roof akin to McLaren's other convertible models and should weigh only slightly more than the regular car - which has a kerb weight of 1320kg.

The standard car's 3.8-litre twin-turbocharged V8 engine will be carried over in its entirety, meaning the 675LT Spider will come with 666bhp and 526lb ft. McLaren has a track record of making its open-top models match its coupés in terms of performance, so expect the new Spider to closely mimic the 675LT's 0-62mph sprint time of 2.9sec and its top speed of 205mph.

Close rivals for the planned convertible include Ferrari's 488 Spider, which offers 660bhp from its 3.9-litre twin-turbocharged V8 engine and is capable of reaching 62mph in 3.0sec. 

The 675LT Spider would join the regular 675LT, the 650S and the Asia-only 625C in McLaren's so-called 'Super Series' of models. The company's halo models - the P1 and P1 GTR - form part of the 'Ultimate Series', while the recently launched 570S and 540C are in the 'Sports Series'.

It is understood that if the 675LT Spider does get the green light for production, it will be launched next year. More McLaren models will soon follow, including the 570S 'GT' variant due next year, the 570S Spider planned for 2017 and the replacement for the current 650S, which is currently scheduled for 2018.

Given that the price gap between McLaren's coupé and convertible models is typically around £20,000, expect the 675LT Spider to have a price tag of around £280,000.

Get the latest car news, reviews and galleries from Autocar direct to your inbox every week. Enter your email address below: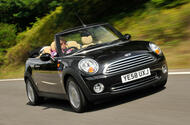 Mini Convertible
The Mini range has grown and is now available from just £1500 for a decent example

Whether it's the brand heritage, the quirky styling or small size, there's no denying that the UK loves Minis - and the best bargains can be found for as little as £1500. Here are our top five.

1 - Mini Convertible (2004-2008)

Mini's first effort at chopping the roof off was a success: the Convertible is well made and a rather imaginative affair.

It remains a cool car to own and is cheap to run, albeit not as much fun to drive as the hatch. It may not have much room for a weekly shop and the rear seats are near useless, but it's a stylish way to get a tan.

Reliability is reasonable, although the roof cables can break in early models and cost £800-£900 to replace. The Convertible can also 
be prone to the same power steering and gearbox issues as 
the hatchback.

We found a 2006 Cooper S example with 61,000 miles on the clock at £4750 from a private seller.

2 - Mini Clubman (2007-2015)

If there was ever a car to split opinion, it is the Clubman, a five-door estate car featuring three unconventional doors.

It has a stretched wheelbase and the same spec and engine options as the hatch. The 'Clubdoor' behind the driver is an interesting talking point, but you have to push the front seat forward to allow reasonable access to the back. Also, the door is on the 'wrong' side for UK cars, opening into the traffic, not the kerb.

Still, the two 'barn doors' at the rear make the boot very easy to load and unload. You get more space than in most Mini models. There are no well-known reliability issues with this model, either.

Prices for a 2007 Cooper with 62,000 miles start from £5300.

3 - Mini hatchback (2001-2006)

With its quirky retro styling, the 
first BMW-owned Mini transformed 
the supermini sector when it was launched in 2001.

Mini's new owner proved that a supermini with good packaging, great looks and a premium finish could take the sector by storm.

The first-generation Mini has quick and economical engines and a handling set-up that makes the car feel alive. So it is a lot of fun to drive.

The main known reliability issues relate to power steering and manual gearbox failures.

A piece of your own retro style can be had from just £1500 for a Mini One with around 70,000 miles on the clock.

4 - Mini Countryman (2010-present)

The belief that Mini produced only small cars was extinguished once and for all by the launch of the Countryman crossover in 2010. Remarkably, though, the Countryman isn't too hard to live with, drive around town and park.

Like most Minis, it majors on style over practicality and is not the most spacious car in its sector, although it does cater well for a growing family making the step up from the hatchback.

It handles well, but some variants have a hard ride. Petrol engines are smooth and sporty, although diesels suffer from a shortage of refinement.

Used prices tend to bear up well, but a Countryman Cooper diesel with 50,000 miles has now dipped under £10,000.

5 - Mini Coupé (2012-present)

Mini tends to take an evolutionary approach to the design of its new models, so standing out from the crowd can be difficult, but with its low, squat stance and the dome-shaped 'floating' roof, the Coupé is one of a kind.

Billed as Mini's answer to the Peugeot RCZ and Volkswagen Scirocco, it can be fantastic fun on a smooth, country road. However, the ride is harsh on more rutted UK surfaces - particularly in the most sporty JCW derivatives - and it takes commitment to live with daily. Although the cabin is typical Mini in execution, the packaging is pure two-seater. 

The Cooper S is the sweet spot in this range. Its turbocharged four-pot peaks at 181bhp and 192lb ft, aiding a 0-62mph time of 6.9sec. A 28,000-mile Cooper S with Chili Pack can be had from £10,000.

Matthew Griffiths

Get the latest car news, reviews and galleries from Autocar direct to your inbox every week. Enter your email address below: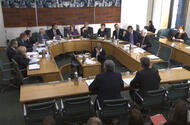 VW's UK chief Paul Willis remained cool under pressure from MPs while facing questions regarding the emissions scandal
Facing a Select Committee must be right up there in terms of daunting tasks. Professionally angry and often half informed, there's a menace about the MPs that must make even the most hardened executives shake.
Today, the VW Group's UK boss Paul Willis faced down a Transport Select Committee over the emissions scandal, joined by the Society of Motor Manufacturers and Traders (SMMT) chief Mike Hawes. They put on a near textbook display - with Willis offering the most convincing performance I've seen from anyone at VW so far.
Humble, apologetic and unstinting in his declaration of being prepared to work hard to win back the confidence of customers, Willis hit the mark. He managed the hard task of saying sorry yet staying in command, holding a firm but fair line when questioners tried to put words in his mouth. At all times he stayed on top of the sometimes disparate and tangential lines of questioning.
Nor did he duck hard questions. He gave more insight into whether VW had used the manipulation software in European tests (most likely yes), confirmed 400,000 UK cars would likely need fuel injector fixes over software upgrades, revealed owners of 2.0-litre EA189 engines would be dealt with first, as the fix is most logical, and confessed he couldn't promise VW would meet the timeline to sort out all affected cars by the end of 2016.
Hawes, meanwhile, held firm against some aggressive questioning. There are so many myths around how emissions tests are conducted that some have become assumed facts, including by the MPs. Facing them down and telling them they were wrong was no easy task, but he did it well - his occasional brevity lending authority to his answers.
In fact, I would call them up on only one point, and it is a point that both were so eager to raise that I can't help but suspect it was tactical. Time and again they highlighted that the current test procedures are out of date. They are right in that, of course, but you cannot credibly claim that as an excuse when you have been caught cheating the system. If you agree to play by the rules, you must accept the consequences for breaching them. In fact, they were lucky they weren't asked why, if they felt the regulations were so outdated, they specifically and the car industry generally had done so little to hurry change through.
Now, VW would do well to study Willis's performance. He struck a tone that the firm should look to reflect globally by putting customers at the heart of his responses, acknowledging the task ahead and conveying integrity in his answers, whether he could answer them or not. This is day 23 of the crisis. In the UK at least, if they can act on Willis's words and harness the humility and personality he displayed, VW may have turned a corner.
Read more on the Volkswagen emissions scandal:
Bugatti under threat as boss warns of 'painful' cuts
Blog - navel gazing at Volkswagen
Blog - Keeping up with pollution laws is not always easy for car makers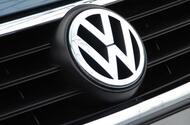 VW UK boss Paul Willis confirms that his company's defeat device did affect EU emissions tests - as Volkswagen announces plans to recall affected cars
Volkswagen UK boss Paul Willis has admitted that his company's so-called 'defeat device' did affect the results of emissions tests in Europe.
Previously, the German manufacturer has only confirmed that the software-based emissions cheat was present on some vehicles in Europe - and has not outlined whether the defeat device was active during the NEDC emissions test used across the EU.
However, when asked during a 45-minute grilling from MPs on the transport select committee if the defeat device had been used during type approval testing for the UK, Willis admitted, "It seems from what I understand - and I'm not an engineer - that the system of gas regulation in the engine influenced the NOx output in cars that we sell in the UK. These cars are type approved across all of Europe, of course, and they're type approved in Germany, with separate people overlooking it.
"We mishandled the situation in so far as our engines behaved differently within the testing regime to the real world. That's why we need to fix the cars, that's why we need to get the customers in, and that's why we need to put the cars right. We mishandled the situation, without a shadow of a doubt.
"It seems that in the test regime the engine behaved differently to the real-world situation via software. The software affected the flow of gas to the engine which reduced the NOx."
UK's 1.6 diesel fix won't need a new urea tank
Of the 1.2 million affected cars in the UK, Willis said 400,000 - believed to be those with the 1.6-litre version of the EA189 diesel engine - would need additional corrective work beyond a software upgrade, including new fuel injectors, and that this would "take a longer period of time".
However, he said that the installation of exhaust after-treatments, likely to be fitted to some cars affected in the US in the form of a urea tank, would not be necessary in the UK. "My understanding is that the addition of urea tanks is not part of the solution in Europe," he stated. "There's a different technical configuration on the cars and different technical regulations apply. My understanding is that the costs are different, too."
The remaining 700,000-odd units - 2.0-litre diesels and around 30,000 1.2-litre diesels - can be fixed by software patches alone.
While details on the technical fix Volkswagen will use to correct the affected cars remain limited, Willis said that customers should notice no difference in fuel economy once the fix has been applied. "Our engineers are working to the brief that there cannot be any change in miles per gallon," he said.
Willis said VW reacted "as quickly as possible"
The session at the House of Commons was the first opportunity for the transport select committee - a cross-party body made up of 11 MPs - to question VW representatives or the car industry on the dieselgate scandal.
Willis came under particular pressure on the amount of time taken by VW UK to remove affected vehicles - around 4000 cars still on the market - from sale. He argued that the firm had acted as quickly as possible, saying, "On 22nd September we were made aware by VW headquarters in Wolfsburg that there was a potential problem with diesel engines. On 28th September we were getting more details and I phoned Mr McLoughlin [Patrick McLoughin, the Transport Secretary] to say to him that as soon as I knew which vehicles were affected, I would voluntarily stop selling those cars. That phone call took place at 3pm on 28th September.
"On 30th September, at 9am in the morning, I received the VIN numbers from the various different factories. And this is the point: there were eight days between when we first knew it affected Europe and when I stopped selling cars. And the reason for that is the complexity of the number of cars involved. There are 60 different models, five different brands, three different engines and two different transmissions.
"I found the VIN numbers out precisely at 9am, and at 1.30pm, once I had clarified it with the computer systems, I stopped selling those cars voluntarily. It took four hours and 30 minutes from the time I knew the affected cars until I took action - four hours and 30 minutes."
Existing test comes under fire from MPs
Both Willis and the chief executive of the Society of Motor Manufacturers and Traders, Mike Hawes, were asked if the current emissions testing procedure was fit for purpose. Hawes admitted that the difference between real-world figures and those provided by the NEDC could be "up to 30%". "These figures are meant for a comparison process and always contain a disclaimer about the real world and this is for some very sensible comparitive reasons," he said.
"The test cycle dates back to the early 1980s and the industry recognises it isn't fit for purpose," he added. "When you put a vehicle on the test cycle, for instance, all of the electronic devices that you would turn on in the real world - air-conditioning, heating, sat-nav, Bluetooth - all of that has to be switched off, by law, because when the regulation was created that sort of technology wasn't available. Then there's the issue of real-world driving conditions - congestion, temperature, load, gradient - all huge and all ruled out by the test cycle to get a repeatable cycle."
Hawes said he believes a more realistic testing cycle will be introduced on a compulsory basis from the beginning of 2017.
Willis also criticised the current testing procedure. He said: "If we look at the test regime on emissions, we know it is old-fashioned and not fit for purpose. We need completely independent tests that look at all sorts of detail, like Euro NCAP, which uses real-world testing. We need to look at that."
"We have a duty to the public to reassure them [customers] that our cars are safe. There is no relation to safety with this issue but we do need to regain trust and we will do that with transparency."
Willis also apologised to VW customers in the UK saying: "Volkswagen has significantly let down its customers and the wider public. We recognise we've fallen short of the standards expected and we will take all the necessary steps to regain trust."
VW UK could pay back missing tax to government
Willis has promised that the VW Group will speak to Her Majesty's Revenue & Customs to discuss any tax payments on vehicles that may need to be made the wake of the dieselgate scandal. When asked if the firm had measures in place to compensate the Treasury for any revenues missed because of the defeat devices, Willis said, "I'm not sure there's any clear evidence that the CO2 emissions on these cars are different in the real world. But we can have a conversation downstream. The British taxpayer should not be out of pocket and if necessary, we will have a meeting with HMRC."
The scale of VW's global problem
In total, VW has said that just under 11 million vehicles worldwide have the software 'defeat device' that was exposed in American emissions tests last month. While two-thirds are thought to be fixable with a software upgrade, it's believed that a total of 3.6 million affected VW, Audi, Skoda and Seat models - those featuring the 1.6-litre version of the EA189 turbodiesel engine - will require hardware changes to correct the issue. US models may require the addition of a urea tank, whereas European editions of the 1.6 are likely to need new fuel injectors.
VW's new CEO Matthias Müller has pledged that all affected cars will be fixed by the end of next year. He added: "Our most important task will be to regain lost confidence with our customers, partners, investors and the general public. The first step in this direction will be a fast and relentless examination and explanation. Only when everything comes to the table, only when things are completely explained, only then will people trust us again.
"Believe me, I too am impatient. But in this situation, in which we are dealing with four brands and many models, care is more important than speed.
"The technical solutions to the problems are in sight. By contrast, the business and financial consequences are not yet foreseeable."
VW, Audi, Skoda and Seat launch websites for owners to check if they are affected
Volkswagen, Audi, Skoda and Seat have launched websites that allow owners to check if their car is affected by the emissions scandal.   
The VW site collapsed soon after launch as a result of the amount of traffic trying to access it, but has since been functioning normally. Sites from Audi, Skoda and Seat are all running without problem.
Government won't hike tax bills
The Government has confirmed that UK taxpayers will not be hit by a higher tax bill if it turns out that their cars were found to have cheated tests.
Transport secretary Patrick McLoughlin said: "The government expects VW to support owners of these vehicles already purchased in the UK and we are playing our part by ensuring no one will end up with higher tax costs as a result of this scandal."
He also confirmed that the Department for Transport has pushed for more clarity on the matter and that the next round of tests will look at whether the software "is being used elsewhere".
"Neither cars, nor the testing facilities will be provided by the vehicle industry themselves". VW has offered to pay for this testing if the government requests it does so.
VW's remaining EU5 stock taken off sale in the UK
Following the scandal, Volkswagen Group UK took 4000 cars fitted with the EA189 engine off sale, pending investigations into how it will remove the illegal software that cheated US emissions tests while still ensuring the cars comply with all emissions regulations.
The move covered vehicles from Audi, Seat, Skoda, Volkswagen, and the cars and commercial vehicles affected represent around 3% of the Group's total UK stock. They are expected to be put back on sale once the Group's modifications have been put in place.
A spokesman stressed that the decision to withdraw the cars from sale was a voluntary measure, rather than a regulatory one. The vehicles remained on sale beyond the September 1 deadline for Euro 6 emissions regulations to come in to effect because legislation allows manufactures to clear stock of Euro 5 engined vehicles. VW has previously confirmed all of its cars fitted with the latest, Euro 6-classified engines are fully legal.
It has also been announced that anyone with an order placed for an affected car will be given the choice of withdrawing from the sale without penalty, taking delivery of the car after the modifications have been fitted or taking delivery of the car as soon as it is available and then having the required modifications retro-fitted.
More than 1.1m UK cars affected
The full number of cars to be recalled in the UK is 1,189,906, and this is spread across five different brands in the VW Group. Volkswagen accounts for the majority, with 508,276 cars affected, while Audi has to recall 393,450 models. Skoda also has a notable number affected, with 131,569. Seat and Volkswagen Commercial Vehicles are also involved, with 76,773 and 79,838 vehicles being recalled respectively.
In a statement, the firm said: "Customers with these vehicles will be kept informed over the coming weeks and months. All of the Group brands affected will set up national websites to update customers on developments."
It is not yet known whether the owners of affected cars will be offered compensation. Various lobbying groups are claiming that the potential loss of value to the cars should be reimbursed by Volkswagen.
A spokesman had previously confirmed that VW will not rush a technical solution, preferring to focus on getting it right. He said: "We don't want to be fast - we want to be certain. Over the next days and weeks we will write to all affected customers and we will put in place free-of-charge fixes for all affected customers."
However, the spokesman was unable to confirm whether the revisions would require the vehicles to be recertified for their emissions and economy figures.
The official VW statement reads: "An internal evaluation on Friday established that a service procedure is required for some five million vehicles from the Volkswagen Passenger Cars brand out of a total eleven million Group vehicles worldwide. These vehicles from certain models and model years (such as the sixth generation Volkswagen Golf, the seventh generation Volkswagen Passat or the first generation Volkswagen Tiguan) are fitted with Type EA 189 diesel engines."
Why did VW cheat?
A senior source within the German car industry has shed light on the most significant outstanding question of the VW emissions scandal, namely why?
If the offending cars have all the emissions equipment on board to make the car compliant with the regulations, why take such an enormous risk engineering in the 'defeat device' to bypass that equipment?
"I expect it was pressure on the engineers that made them do it," said the source. "Remember this system was designed some time ago when emissions controls were not as sophisticated as they are now, and the pressure to pass the tests would have been immense.
"And I imagine the reason they installed the defeat device is that without it there would have serious consequences not in the laboratory but on the road, either with the car's performance, driveability, fuel consumption or some combination of the three."
He went on to confirm that technology has since evolved sufficiently for there to be no need for such devices today.
So why, then, did VW not simply stop using the defeat device when it was no longer needed? "There are two possible reasons. First it would likely have been integrated within the entire electronic architecture of the car and not easy to remove, second to remove it those responsible for its installation would have first to have flagged up the fact that they'd put it there, which they'd probably not be too keen to do…"
The source said he believed the defeat device was likely to be present also on VW products sold in Europe with the EA189 engine [since confirmed by a German minister] but almost certainly not active which he said, was "nothing like as bad as having active, but still illegal".
He said also he believed that VW alone was using such a device and that all other German car manufacturers had no equivalent systems on the cars they sold today.
The one remaining question is who signed off the defeat device. Former VW boss Martin Winterkorn has denied knowledge of it and his resignation, while inevitable, was no kind of admission of guilt.
Whoever was responsible, it seems likely that more heads will have to roll before the true picture emerges.
11m Audis, Seats, Skodas and VWs affected globally
While the VW Group has said that 11 million vehicles worldwide are affected by the scandal, only 5m are from Volkswagen brand itself. Audi has revealed that 2.1 million vehicles from its brand are affected worldwide, with 1.42 million of those being in Western Europe. Skoda has also revealed that 1.2 million of its cars worldwide are affected by the scandal. Seat has said that 700,000 of its vehicles are affected globally. 
A VW Group statement read: "As previously announced, all new Volkswagen Passenger Car brand vehicles that fulfill the EU6 norm valid throughout Europe are not affected. This therefore also includes the current Golf, Passat and Touran models."
The figures also include 1.8 million light commercial vehicles.
SMMT: just because VW cheated, it doesn't mean the whole industry is cheating
Speaking at a conference on air quality, chief executive of the Society of Motor Manufacturers and Traders (SMMT) Mike Hawes said: "Consumers are right to be concerned following the events of the past ten days. But we must remember, the actions of one company do not mean collusion. Implicating other brands or companies would be unfair and wrong.
"It would be wrong to penalise all diesels. The latest diesel vehicles are the cleanest ever - effectively reducing nitrogen oxide levels by 92% compared with earlier generations. They make a significant contribution to climate change targets, an environmental challenge which cannot be ignored.
"We recognise the current regulations for testing are out of date. We want, for consumers and our own industry's integrity, a new emissions test that embraces new technologies, and which is more representative of on the road conditions."
VW's global meltdown
There have been calls for governmental probes in to VW's actions from around the world since the firm admitted cheating in the US emissions tests, including in Canada, Germany, Italy, South Korea, UK and the USA. The UK government has already announced it will launch an inquiry into the scandal.
VW has put aside a fund of €6.5bn (approximately £4.7bn) to cover the costs of dealing with the issue, and says it will adjust its financial targets for 2015 as a result. The matter came to light when the US Environmental Protection Agency (EPA) and the California Air Resources Board (CARB) revealed that while testing 2.0-litre, four-cylinder diesel cars of the Volkswagen Group they detected electronic manipulations that violate American environmental standards.
Reports have since surfaced that Volkswagen was warned about the legality of its software as far back as 2007.
According to the EPA, this means that the cars under investigation could be emitting up to 40 times the national standard for nitrogen oxide (NOx), which is linked to asthma and lung illnesses. The cars affected are 2009-2014 Jettas, Beetles, Golfs, Audi A3s, and VW Passats built from 2014-15.
The issue will be investigated by the US Congress's Oversight and Investigations Subcommittee.
"Strong emissions standards are in place for the benefit of public health," said House Energy and Commerce Committee Chairman Fred Upton and Oversight and Investigations Subcommittee Chairman Tim Murphy in a joint statement.
"Manufacturers throughout the United States, and across the world, have developed leading technologies to reduce airborne emissions within the limits set by EPA and state environmental agencies. However, reported EPA allegations that certain Volkswagen models contained software to defeat auto emissions tests raise serious questions," they said.
"We will follow the facts. We are also concerned that auto consumers may have been deceived – that what they were purchasing did not come as advertised. The American people deserve answers and assurances that this will not happen again. We intend to get those answers."
A date for the US Congress hearing has yet to be set. Since the scandal broke the VW Group share price has fallen by more than 50% from its 2015 high.
VW emissions scandal: how it unfolded
The Volkswagen emissions scandal is currently headline news, but the story has its roots in May 2014, when a study found higher-than-clamed emissions coming from two Volkswagen vehicles. Here's our timeline of how the story unfolded.
May 2014 The West Virginia University's (WVU) Centre for Alternative Fuels, Engines and Emissions publishes results of a study commissioned by the International Council on Clean Transportation that found significantly higher-than-claimed in-use emissions from two diesel cars, a 2012 Jetta and a 2013 Passat. A BMW X5 also tested passed the tests. 
WVU alerts California Air Resources Board (CARB) and the Environmental Protection Agency (EPA) to the issue.
Summer 2014 Over the course of the year following the publication of the WVU study, VW continues to assert to CARB and the EPA that the increased emissions from these vehicles could be attributed to various technical issues and unexpected in-use conditions.
December 2014 VW issues a voluntary recall of approximately 500,000 vehicles to address the emissions issue.
6 May 2015 CARB, in coordination with the EPA, conducts follow-up testing of these vehicles both in the laboratory and during normal road operation to confirm the efficacy of VW's recall. Testing shows the recall has had only a limited benefit.
None of the potential technical issues suggested by VW can explain the higher test results consistently confirmed during further testing by CARB.
Summer 2015 CARB and the EPA make it clear that they will not approve certificates of conformity - necessary for vehicles to be sold in the USA – for VW's 2016 model year diesel vehicles until the manufacturer car adequately explain the anomalous emissions and ensure the agencies that the 2016 model year vehicles would not have similar issues.
3 September 2015 During a meeting VW admits it has designed and installed a defeat device in these vehicles in the form of a sophisticated software algorithm that detects when a vehicle is undergoing emissions testing.
18 September 2015 CARB and the EPA make their findings public, stating that Volkswagen has violated two sections of the Clean Air Act, firstly by selling or offering for sale vehicles that did not comply with their certificates of conformity, and second by manufacturing and installing into these vehicles an electronic control module capable of switching its calibration to beat the emissions tests.
Read more on the Volkswagen emissions scandal:
Bugatti under threat as boss warns of 'painful' cuts
Blog - navel gazing at Volkswagen
Blog - Keeping up with pollution laws is not always easy for car makers
Blog - How Volkswagen can survive its emissions scandal
Get the latest car news, reviews and galleries from Autocar direct to your inbox every week. Enter your email address below: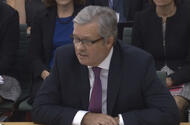 VW's UK boss Paul Willis answering questions from the transport select committee
VW's UK boss Paul Willis answers questions from the transport select committee today

1739hrs - We're going to wrap up here. It was an interesting session, with some sharp questioning from MPs and a stern defence from Willis.

The key revelations appear to be:

Around 400,000 UK cars need injector replacement at worst; the extra tank that's required in some American vehicles won't be needed here.

There are increasingly wide calls for the official test procedure to be modernised sooner rather than later.

VW's defeat device did influence the NOx emissions of cars on UK roads - which means it was operational during at least some NEDC EU tests.

1733hrs - Interesting to see MPs criticising Willis, since his departure from the meeting, for continually prefixing his answers with the phrase, "I'm not an engineer…"

Yet when McLoughlin is asked if the Department for Transport has done any physical checks on vehicles, he replies, "I'm going to risk your wrath here by saying this, but I'm not an engineer…".

Laughter breaks out in the room, from the panel and the witness desk; clearly it's funny if an MP says that line, but not a car company boss.

1731hrs - McLoughlin says there are some car companies who have not yet responded to letters asking them to reassure the Government that they don't have defeat devices fitted to any of their vehicles.

He says they've got until the end of the month to respond. But he adds, "These are reputable companies, in the main. We have an enviable record on car production in this country, and on engine production."

1722hrs - Willis and Hawes have now left the room. The Minister for Transport Patrick McLoughlin is now answering questions.

He says he was first aware of the dieselgate problem on the weekend of 18th September. He says he believes VW has behaved "in an appalling way".

1720hrs - Hawes adds that the forthcoming real-world emissions standards will help to rebuild confidence.

"We will ensure that this real-world driving emissions regulation will be delivering real-world emissions betterment," he says, "and the investment in those technologies will continue to improve. Customers can be assured that the vehicles they buy will remain fit for purpose and will deliver the reliability, safety and emissions performance they expect."

1718hrs - Mike Hawes says he's not sure if the motor industry has been really hurt by the scandal.

"It would be premature to say that the reputation of the motor industry has been damaged by this," he says. "The industry is doing a lot to address air quality issues, and we will continue to make significant investments to make sure those issues are addressed. This issue around regulation and its impact in the real world is one that is being addressed and has the full support of the industry."

1715hrs - Willis is asked if there was a high-level corporate decision to install the cheat device or if he thinks it was down to a few software engineers.

"That debate and discussion is pure conjecture," he says. "I have no idea. I would be guessing. I find it implausible that senior people in the company would have known these issues with the testing regime."

1714hrs - Willis is asked if VW will compensate the Government on any money that was saved in tax by cheat device-equipped vehicles.

"I'm not sure there's any clear evidence that the CO2 emissions on these cars is different in the real world," he replies. "We can have a discussion further down the line. The British taxpayer should not be out of pocket. If necessary we will have the meeting with HMRC."

1712hrs - Willis denies that UK cars will need the hardware changes referred to by VW's US boss Michael Horn. "My understanding is that addition of Urea tanks is not the solution in Europe," he says. "There's a different technical configuration and different regulations. It's different in the United States and my understanding is that the costs will be different too."

One of the MPs asks how VW plans to look after customers whose cars do need to be recalled, particularly those who are badly inconvenienced by the process. "Where a customer is inconvenienced or lives a long way from the dealer then we will have to give them a loan car, and we have to make sure it all happens with the least inconvenience to our customers."

Willis also believes cars may not yet take a hit on residual values. One of the MPs asks about the loss of values on cars and Willis says, "I think it's premature to talk about that. The newspapers talk a lot about that but if you look at what happened in the United States with previous safety issues and recalls, there is evidence that there was not a loss of value. What I would say is that we have to make sure we regain the trust of our customers."

1705hrs - One of the MPs asks Willis if the cheat device fix will affect customers' fuel economy. "No, it's not the case. The brief the engineers are working to is that there cannot be any change in the miles per gallon," he says.

"The reason why it takes so long - and I apologise to you and our customers - the reason it is taking so long is that if you have 60 different models, five brands, five different engines with two different transmissions, it takes time. It is better to be thorough than do it in haste. It's important we take the right time to do it correctly for our customers."

1701hrs - Willis is asked if vehicles with EA189 engines in the UK contravene the rules on NOx emissions. "According to the law and test cycle, currently no," he replies. He says VW has started to correct the process by writing to owners and telling them how they can check if their car is affected - by using the VW, Audi, Skoda and Seat websites.

1655hrs - Hawes is being queried about the NEDC test cycle now. He admits the difference between real-world figures and the official NEDC figures "could well be up to 30%", and says, "These figures are meant for a comparison process and always contain a disclaimer about the real world and that is for some very sensible comparative reasons.

"The test cycle tests back to the early 1980s and the industry recognises it isn't fit for purpose. When put vehicle on test cycle, of instance, everything like air-conditioning and so forth must be switched off by law and that clearly needs to change."

"Then there's the issue of real-world driving conditions - congestion, temperature, load, gradient - all huge and all ruled out by the test cycle to get a repeatable cycle."

Hawes says he believes the more realistic testing cycle will be introduced on a compulsory basis from the beginning of 2017.

1653hrs - SMMT boss Mike Hawes is asked if he's heard of manufacturers taping up gaps and removing spare tyres from cars during the NEDC test procedure. "Never in 20 years I have heard of anything like that," he says. "If so, the VCA would step in if a vehicle was not being tested in production specification."

"Never?" checks one of the MPs.

"Never," confirms Hawes.

1650hrs - Willis tries to turn defence into an attack on the EU's emissions testing processes.

He says, "If we look at the test regime on emissions, we know it is old-fashioned and not fit for purpose. I will come to safety but this point is key for our consumers. The point is that the test regime is out of date and not fit for purpose. We need completely independent tests that look at all sorts of detail, like Euro NCAP, which uses real-world testing. We need to look at that."

One of the MPs retorts, "If we can't trust you on emissions, why can we trust you on safety?"

Willis replies, "I understand that question. We have a duty to public to reassure them that our cars are safe. There is no relation to safety with this issue but we do need to regain trust and we will do that with transparency."

1648hrs - The grilling continues. One of the MPs asks Willis what car he drives.

"I drive a Golf GTE, my son drives an Audi A1 and my wife drives an Audi Q5," he answers. "Diesel?" asks the MP. "My wife and son? Yes. I drive a hybrid," says Willis.

1642hrs - Willis does indeed appear to be stating that the VW cheat device software did affect the EU emissions tests - something that VW has so far been reluctant to confirm. He adds, "I'm not an engineer, and it seems that in the test regime the engine behaved differently to real life via software. The software affected the flow of gas to the engine which affected the results."

1641hrs - This needs further scrutiny, but when asked if the cheat device affected the emissions tests of cars in the UK, Willis appears to indicate that it did indeed affect the NOx figures of vehicles tested in the EU.

"It seems from what I understand - and I'm not an engineer - that the system of gas regulation in the engine influenced the NOx output in cars on sale in the UK," he says. "These cars are type approved in the UK and Germany, of course. One of the questions we have is how fit for purpose the test regime is."

1640hrs - Willis is being grilled on the delay between knowing of the dieselgate problem and taking affected cars off sale.

He says, "What happened is that on the 22nd September we were made aware by Wolfsburg there was a problem with diesel engines. On 28th September we were getting more details and I phoned the Transport Secretary and told him I would stop selling cars that were possibly affected until I knew which ones were affected.

"The point is there were eight days between us knowing there was a problem and us taking cars off sale - the reason for that is that the complexity is so great.

"As soon as I had the VIN numbers I stopped selling the cars voluntarily. It took me 4hrs 30mins from knowing there were affected cars to taking them off sale."

1636hrs - VW UK boss Paul Willis has opened his statement with an apology. He says, "I'd like to reiterate again my sincere apologies and me and my team will work tirelessly and relentlessly to put things right and begin the journey of regaining the trust of our customers."

1634hrs - Looks like the witnesses, including SMMT Chief Executive Mike Hawes, are now in the room. The line-up of MPs appears to be present too, so questioning should start shortly.

1625hrs - It's been a relatively quiet day by dieselgate standards, but that could be about to change as the boss of the VW Group in the United Kingdom gives evidence to MPs about the scandal.

Expect tough questions on the emissions implications of cars that could be affected by the 'defeat device' software, and for Paul Willis to be pushed hard on the speed of response across the brands involved: VW, Audi, Skoda and Seat.

1600hrs - VW's UK boss Paul Willis is due to face questions from the cross-party transport select committee in the Houses of Parliament this afternoon, in the wake of the dieselgate scandal that started with US emissions tests and has since spread to almost 11 million vehicles worldwide, including 1.2 million in the United Kingdom.

In case you're wondering what the transport select committee actually is, it's a group of 11 MPs, drawn from the three largest parties and appointed by the House of Commons to scrutinise and question transport policy. It has various levels of inquiry, ranging from several days of evidence from dozens of witnesses and publishing a comprehensive summary down to a single day of evidence and no subsequent report. Today's process, though significant in many ways, looks like it's towards the smaller end of that scale.

We'll be reporting live on the event as Willis gets quizzed on the wider VW dieselgate story, and how the firm intends to help affected customers in the UK.

The session is due to begin at 1630hrs. Willis is scheduled to appear for 45 minutes, along with Mike Hawes, the Chief Executive of the Society of Motor Manufacturers and Traders, and they're due to be followed by Patrick McLoughlin MP, Secretary of State for Transport. Stay tuned and keep refreshing this page for updates from 1630hrs.

In the meantime, here's the latest news and comment we have on the VW emissions scandal.

Read more on the Volkswagen emissions scandal:

Bugatti under threat as boss warns of 'painful' cuts

Blog - navel gazing at Volkswagen

Blog - Keeping up with pollution laws is not always easy for car makers

Blog - How Volkswagen can survive its emissions scandal

Get the latest car news, reviews and galleries from Autocar direct to your inbox every week. Enter your email address below: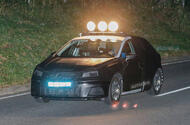 Facelifted Seat hatchback will receive a new 1.8-litre petrol engine with cylinder deactivation technology, and will go on sale late next year
These are the first spy pictures of the facelifted Seat Leon, which has been spotted testing for the first time ahead of its planned UK launch towards the end of next year.
Scheduled to be unveiled at the Paris motor show next autumn, the facelifted Leon will come with evolutionary styling updates designed to keep it in line with the rest of the Spanish firm's model family - including the firm's new SUV, which will make its debut at the Geneva motor show next March. This latest facelift will only have to last the Leon for two years, because an all-new version is currently scheduled to launch in 2018.
Interestingly, this early test mule appears to be testing a new engine, evidenced by the wheel sensors and laptop seen inside the car.
The new engine is expected to be an updated version of the 1.8-litre four-cylinder petrol unit which already features in Audi's A3 hatchback and is expected to make its debut on the facelifted A3, which is also due in 2016. The updated engine is expected to feature cylinder deactivation technology while power is also likely to increase to 187bhp. That engine is also likely to find its way into other VW Group products, including the facelifted Golf which is also due to be unveiled at next October's Paris show.
Although the car's interior can't be seen in these photos, Seat is expected to give the cabin a mild update to lift the overall fit and finish, as well as fitting the latest version of its infotainment system.
Get the latest car news, reviews and galleries from Autocar direct to your inbox every week. Enter your email address below: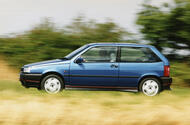 Fiat is bringing back the Tipo name to the UK with a new Golf rival due next year. The original hatchback was a mixed bag, but it had its strong points
Those who tend to lump memories of 1980s Fiats into one are inclined to roll their eyes at the memory of the original Fiat Tipo of 1988, forgetting that the badge - due to be reborn as a Focus and Golf rival in 2016 - brought us progress on several important fronts.
Launched in 1988, it started us all talking in earnest about platform-sharing technology, several years before VW and the rest embraced it. And it was the first affordable Fiat to be made entirely in galvanised steel.
The platform concept caused Fiat considerable aggravation at the time, as often happens with an early adopter. When the same architecture (suitably modified) appeared under Lancia and Alfa Romeo models, people had a hard time accepting that the models could be different, and justify considerably different prices.
On the positive side, this was the era in which tales of rusting Italian cars started to die, though of course, they took a very long time to disappear because so many corrosion-prone Fiats were still around, especially in the secondhand market. Still, this is when the modern era began.
As for the original itself, if you could put aside the boxy shape, the weak residuals and avoid the "premium" electronic dashboard (for its unreliability) you had a pretty good car. It sold quite well in the UK because it was roomy against others in its class, and rode and steered well enough to collar a decisive Car of the Year award win in 1989. In short, its achievements back then were plenty good enough to justify the use of its name a second time around.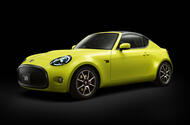 Entry-level sports car concept will offer 128bhp and be pitched against rivals like the Mazda MX-5
Technical specifications for Toyota's S-FR sports car concept have been leaked ahead of the car's debut at the Tokyo motor show later this month.
The specifications, which were posted on an online forum, quote Japanese figures and suggest the S-FR will be powered by a 1.5-litre four-cylinder petrol engine producing 128bhp and 109lb ft of torque. The engine will be coupled to a six-speed manual transmission, with no automatic option available. The car should be capable of returning up to 55mpg, and weighs just 980kg.
By comparison, the entry-level Mazda MX-5 is powered by a 129bhp 1.5-litre petrol engine, allowing it to reach 62mph in 8.3 seconds, with a top speed of 127mph.
The S-FR concept is described as being a "fun-to-drive lightweight sports car" and is pitched as an entry-level model, which means any production variant would sit underneath the current GT86. Its dimensions make the S-FR significantly shorter, narrower and lower than the current GT86, with a smaller wheelbase.
Toyota says the front-engined, rear-wheel drive coupé offers "smooth, responsive and direct handling that gives a real sense of communication between car and driver." The concept has been envisioned with future tuning and customisation in mind and features a pared-back interior with a digital instrument cluster and very few buttons inside.
If the S-FR makes it to production, it will give Toyota a three-strong sports car line-up, sitting alongside the current GT86 and the planned Supra successor - which is currently being co-developed with BMW. The leaked specifications suggest a price of around $12,500 for the S-FR in Japan. It's currently unknown whether the car would come to the UK.
Read more Tokyo motor show news
Get the latest car news, reviews and galleries from Autocar direct to your inbox every week. Enter your email address below: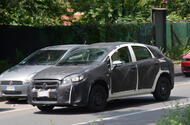 Hatchback variant of Fiat's Tipo saloon spotted testing ahead of an anticipated launch early next year
The first prototypes of the new Fiat Tipo hatchback have been spotted testing ahead of the car going on sale in 2016.
The Tipo hatchback is based on the same platform as the saloon variant, which was unveiled at the Istanbul motor show in May and will go on sale in 40 countries from December. The first cars are expected to reach the UK early next year.
While both hatchback and estate variants of the Tipo will be offered in this country, Fiat is still deciding whether to bring the saloon version here.
Though heavily disguised, it's clear this C-segment hatchback will share many of its styling cues with the Tipo saloon, while also taking larger design traits from the wider Fiat family.
Like the Tipo saloon, the hatchback will come with a choice of four engines at launch - two Multijet II diesels and two petrols - with power outputs of between 94bhp and 118bhp.
The new hatchback will compete in the same crowded mass market as Ford's Focus, new Vauxhall Astra and the Seat Leon when it goes on sale.
Get the latest car news, reviews and galleries from Autocar direct to your inbox every week. Enter your email address below: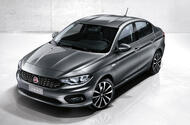 Fiat's new C-segment hatchback - based on the Aegea project saloon - will take the Tipo name in the UK, with an estate variant to follow
Fiat has confirmed that its upcoming C-segment hatchback will take the Tipo name when it is launched in 2016. 
The new Tipo is based on the Aegea saloon, which was revealed at the Istanbul motor show earlier this year and is set to go on sale across Europe, Asia and the Middle East from December. 
While Fiat is still deciding whether to take the saloon model in this country, both hatchback and estate variants of the car will be offered here. The Aegea name will only be kept in Turkey, a decision spurred by positive local reaction to the original project car.
The Tipo measures 4.5m in length, and is 178cm wide and 148cm high - and is designed to be able to carry five passengers. It has an overall boot capacity of 510 litres.
Opinion - why the original Tipo started a new era for Fiat
It comes with equipment such as Fiat's Uconnect system, with a five-inch colour touch screen, Bluetooth, USB and Aux inputs and steering wheel controls all as standard. It is also available with an optional TomTom satellite navigation system and a rear parking camera.
Fiat chose to launch the Aegea/Tipo at the Istanbul show as the car will be built at Fiat's plant in Bursa, in Turkey, alongside the likes of the Linea, Qubo and the Doblo.
It will come with a choice of four engines - two Multijet II diesels and two petrols, with power ratings between 94bhp and 118bhp. Fiat claims that they are capable of as much as 70.6mpg - on a par with the likes of the smaller Panda model.
The Tipo hatchback has already been spotted testing in Europe - and will compete with the likes of the Ford Focus, Vauxhall Astra and Seat Leon in this country.
The original Tipo was launched in 1988 and ran until 1995.
Get the latest car news, reviews and galleries from Autocar direct to your inbox every week. Enter your email address below: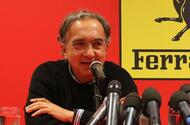 Ferrari will be valued at close to $10 billion when part of the company is offered on the New York Stock Exchange
Ferrari will be valued at almost $10 billion when part of the supercar manufacturer is offered on the New York Stock Exchange.
The sale - equivalent to 9% of the Italian brand - is part of a plan by parent company Fiat Chrysler Automobiles to raise crucial capital to help cut its debt and fund growth in its other brands, especially Jeep, Alfa Romeo and Maserati  - a plan which is expected to cost €48 billion.
A total of 17.2 million shares in Ferrari will be offered, with prices ranging from $48-52. Ferrari will be valued at around $9.82 billion as part of the offering. However, if the offering includes an over-allotment of shares to underwriters, the value of the company will reach $9.9 billion, representing a 10% stake.
Ferrari Chairman Piero Ferrari keeps his 10% stake in the business and receives a payout of €280 million as part of the deal.
Part of Ferrari's separation from Fiat involves the company taking on €2.8 billion from its parent brand. Including that debt, Ferrari will have an estimated value of around $12 billion - a figure which FCA boss Sergio Marchionne has deemed appropriate. 
Despite faith in the automotive sector being shaken by the recent Volkswagen emissions scandal, insiders have suggested the Ferrari sale may be oversubscribed by as much as ten times the shares available.
Ferrari earned €389 million last year before interest and tax, on a total revenue of €2.8 billion. It delivered a total of 7255 cars in 2014.
The plan to formally split Ferrari from its parent company was announced in October 2014 when Marchionne confirmed the brand would be listed on the New York Stock Exchange. Announcing the move, he said: "As we move forward to secure the 2014-2018 Business Plan and work toward maximising the value of our businesses to our shareholders, it is proper that we pursue separate paths for FCA and Ferrari."
Despite FCA's troubles, Marchionne has said that Ferrari won't follow automotive trends by producing SUVs and electric vehicles - it's believed the brand's exclusivity is part of its mainstream appeal. Papers filed by Ferrari last month reveal the brand plans to raise production to 9000 vehicles by 2019.
The remaining 80% stake in Ferrari will be offered to investors at the beginning of next year. The Agnelli family, the dominant shareholders in FCA, will keep voting control of the brand.
Get the latest car news, reviews and galleries from Autocar direct to your inbox every week. Enter your email address below: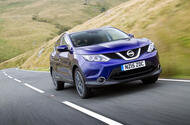 Firing up TVR's new engine for the first time; niche brand Zenos won't be small for long; New Nissan Pulsar is no Almera
TUESDAY - Early sprint up the M1 to Cosworth, to watch the bosses of the new TVR company, Les Edgar and John Chasey, fire up their new car's Le Mans V8 engine for the first time.
It was a stirring occasion, not just because of the epic way the engine performed and sounded (at one stage, the dyno shut itself down because torque exceeded anticipated limits) but for the joy on the faces of the company's backers, car lovers of the highest order.
As anyone in business knows, you have to wade through plenty of boring stuff to set up a new car company, but this was definitely one of the better parts of their job.
The fire-up was great news for prospective TVR buyers, too: Chasey and Edgar insist there will be a clear and simple relationship between the car you buy for the road and the edition they race at Le Mans.       
As for Cosworth, it's years since I've visited the famous Northampton-based engine maker. It was a bit of a shock to see how rapidly the company has developed into a highly mechanised maker of ultra-high-tech components.
WEDNESDAY - Into central London to meet Mitsubishi's chairman and CEO, Osamu Masuko, who was in the UK to pat local employees and dealers on the back for lifting Outlander PHEV's UK sales into the stratosphere.
Our interview was conducted through an interpreter, and such encounters can sometimes be a bit flat. Not this one. It was soon clear that Masuko-san speaks good English. He was also amusing and full of fascinating info.
Japan's big interest in battery electric cars is helping to drive world electric car progress, he told me. In 2009, Mitsubishi's new i-MiEV had a cruising distance of 93 miles and its battery cost £11,000. Now the figures are 124 miles and around £4000. Even quicker progress is coming, he says, with the pollution-hating Japanese government doing more than most to drive it.
THURSDAY - Quick visit to Zenos, the Norfolk-based sports car maker whose two founders used to run Caterham Cars. When they were there, the indomitable pair came up with a proposal for some impressive modern variants, but the shareholders didn't adopt their ideas, so they set up a company of their own. This was my first sight of their terrific aluminium backbone chassis, and I must say I was deeply impressed.
Despite Lotus and its 50-year history at nearby Hethel, I still find it curious that such go-ahead companies as Zenos can thrive so far from The Smoke or what motorsport types call the Oxford Triangle.
Newly appointed Zenos CEO Mark Edwards says Lotus suppliers and ex-Lotus technicians living locally make talent abundant. "We find the supply chain will travel," he says, "but the skills won't."
FRIDAY - Departed the office for the weekend in a Nissan Pulsar – a car, I admit, I've made no special effort to get to know. Reason? Long memory, I suppose: Nissan dropped hatchbacks of this size in favour of SUVs after wasting years flogging boring and slow-selling iterations of the Almera. The Pulsar is a horse of a completely different colour.
It steers and handles really nicely, its powertrain is astonishingly refined, powerful and flexible – you'll never believe it's a 1.2-litre turbo four – and even with the front seat set for an outsized occupant, the amount of rear room defies belief. The prices seem about a grand too steep to me, but the bottom line is that Nissan builds good stuff these days, and here's further proof.
Get the latest car news, reviews and galleries from Autocar direct to your inbox every week. Enter your email address below: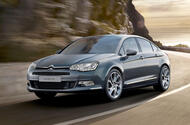 A more simplistic, stylish car will replace the Citroen C5, officials have confirmed, and will not be in the same vein as the current model
The next Citroën C5 will not be a straight replacement for the current car, according to high-up officials within the company.
Linda Jackson, Citroën's CEO, said the company is considering a number of alternatives for its next large family car.
"You have to look at it in a different way," Jackson said. "What is the C5 customer going to buy? With the emergence of SUVs getting more important, what we are looking at is what that customer will want in five years' time. I don't think it is simply replacing the C5."
The new car is likely to take on the more simple approach, as championed by the latest C4 Cactus and the Cactus M concept, which leaves out features that the customer doesn't need.
"It is not about getting down to a car with nothing in it. It is about having in the car exactly what makes sense," Jackson said.
The company will not take the same approach as the likes of budget brand Dacia, though, because Jackson said Citroën will not simply be making cars to be sold as cheaply as possible.
"Low cost is not our strategy," she said. "Our view for Citroën is that we are right in that mainstream, and to be successful there you have to have something a bit different. You have to add value."
Get the latest car news, reviews and galleries from Autocar direct to your inbox every week. Enter your email address below: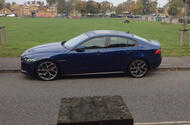 What has Jaguar's compact executive saloon got that its rivals haven't? Three teenagers provide an answer
I got home from work on Friday night at the wheel of a Jaguar XE S. I'd climbed in to it in the dark, enjoyed the drive home in the dark (really enjoyed the drive, as anyone who has read our road test will understand) and parked it by the pavement in the dark.
And then on Saturday morning, I opened the curtains to see three of the local teenagers walking around it and peering through the windows with smiles from ear to ear and talking to each other excitedly.
I know the three of them well: they live locally and love cars, so they tend to take an interest in what I drive. Or at least they do when it's a Ferrari, McLaren or similar poster car (which is rarely, but often enough to warrant interest).
But never have they shown such an enthusiasm for a compact executive saloon. That got me thinking: for all the objective praise heaped on the XE, it's worth reminding ourselves that we all judge a car firstly on its looks.
To stop these three in their tracks, en route to a kick about in the park, is no mean feat. Had it been a BMW 3 Series or Mercedes C-class I'm pretty certain they would have strolled on by.
Beauty is in the eye of the beholder, of course, and there's no money in selling dream cars to teenagers, but it did strike me as a sign of how far Jaguar has come. Quite simply, the XE has an X-factor few rivals can muster (except the Alfa Giulia, perhaps) - and that must bode well for the future.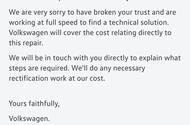 Don't expect the most heartfelt apology if your car is affected by the VW emissions scandal
I am acutely aware that I could end up as being perceived as a frothy-mouthed middle-aged man with an axe to grind against Volkswagen, but I'm afraid I have further evidence of failed customer service by the firm that I feel obliged to take aim at.
Below is the message received by a colleague who owns a VW, confirming the news they feared:
Dear Volkswagen Customer,
We regret to inform you that the Type EA 189 engine built into you vehicle with the Vehicle Identification Number XXXXXXXX you submitted, is affected by software that may cause discrepancies in the values for oxides of nitrogen (NOx) during dynometer runs. Your car is safe from a technical standpoint and roadworthy.
We are very sorry to have broken your trust and are working at full speed to find a technical solution Volkswagen will cover the cost relating directly to this repair.
We will be in touch with you directly to explain what steps are required. We'll do any rectification work at our cost.
Yours faithfully,
Volkswagen.
I don't expect VW to fall on its sword and confess to all and sundry why it cheated the system, but I would expect it to offer up a plain English explanation of the situation, and to express the effects more carefully - especially given the misinformation in some of the wider media coverage. More care is required in the wording elsewhere, too, I'd argue. For instance, "safe" is a word I understand, but what does "safe from a technical standpoint" mean? Is it non-technically unsafe?
By the same token, I see no comfort on the phrase "Volkswagen will cover the cost relating directly to this repair". Presumably VW is covering itself lest anyone claim for time or travel expenses to return the cars, but I've always found apologies work best when they are fulsome and without caveats. A spot of heartfelt grovelling doesn't go amiss either; it certainly resonates louder than business-like administration.
But what really gets me is the sign-off. I can accept that VW cannot address an automated response personally to each customer - not least, I suspect, because it is still waiting for the licensing authorities to provide them with names and addresses of every owner. What I can't accept is that this note is from the organisation itself as opposed to a person. Volkswagen is a gigantic corporate structure, a listing on the stock exchange and a badge on a car - none of these things are able to apologise.
If a company has done me wrong, I want a human, personal apology - ideally from the boss, be it globally or in the country I bought it from. I want someone to take responsibility, even if they played no part in the error. Anything less, I feel, is another snub - and another failure on VW's part to address the perceived arrogance that led to this sorry mess in the first place.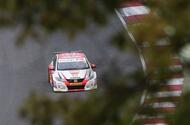 Shedden fought through the field to claim his second BTCC title
Shedden stages dramatic last-race fightback to win his second title; Plato secures second in the standings

Gordon Shedden had to stage a dramatic fight through the field in the closing race to secure the 2015 Dunlop MSA British Touring Car Championship at Brands Hatch.

The Scot's sole title rival at the end of Sunday's schedule, Jason Plato, moved into the lead at the start of the final race of the day, and the Volkswagen CC driver also posted the fastest lap, meaning that Shedden needed to finish fifth or better to secure the title. The Honda Civic Type R driver didn't have success ballast to worry about, but he did start the closing race in 19th position on the grid, so he had to make the most of any weight or performance advantage to claim the crown.

In the end Shedden's team-mate, Matt Neal, deployed a clever move by attacking Jack Goff in the closing stages; that, in turn, allowed Adam Morgan and Mat Jackson to get involved, and brought the recovering Shedden into play as well. Neal eventually backed off enough to allow Shedden some breathing space - and in the meantime Sam Tordoff took fastest lap off Plato, granting the 2012 title winner a slightly more comfortable run to a second championship success.

The opening race of the day saw Jackson converting a pole position into a race win for the third meeting in succession. The Motorbase Ford Focus driver had to cope with a couple of safety car periods, but he always had Aron Smith's Team BMR Volkswagen CC under control and he eventually took the victory by just under a second.

Smith claimed second place, ahead of Morgan's Mercedes A Class - and the first of the title protagonists, Colin Turkington. The Northern Irishman was almost four seconds off the top spot at the finish, but he at least had the satisfaction of beating BMR team-mate Plato by almost two seconds - and with Shedden only managing sixth, the two VW CC drivers inched closer in the title race.

The second outing of the day closed things up further in the points standings, as Shedden failed to score any points at all. Jackson was triumphant again, coping superbly with 75kg of success ballast on his Focus to beat Tom Ingram's Toyota and Morgan's A Class after the three circulated closely from start to finish.

Shedden's race started badly, as he dropped from 13th on the grid to 16th after a cautious opening lap - and while a safety car period offered him the chance to make up more places, locking brakes - the legacy of some early contact - meant that he actually slid further down the order, eventually finishing 19th.

His sole comfort was that while Plato - who benefited from the BMR team telling Aron Smith to move out of his way at mid-distance - claimed sixth to move in on his points lead with a single race remaining, the other CC of Turkington exited the title race altogether. A puncture on the last lap ruined the 2014 champion's chances.

Get the latest car news, reviews and galleries from Autocar direct to your inbox every week. Enter your email address below:



Don't think that Nic Hamilton has it easy in motorsport because his brother is F1 world champ. As he tells us, he's had to battle against the odds to reach the BTCC grid
It is unusual for a racing driver to have to visit an osteopath before they get into the car, but that is a regular feature of Nic Hamilton's British Touring Car Championship preparations.
Hamilton, the younger brother of Formula 1 world champion Lewis, joined the BTCC this year for a part-season campaign in an Audi S3 saloon run by AmD Tuning. He is not registered to score points as he takes his first steps in the series, but he is determined to return for a full attack on the championship next year.
Hamilton, 23, has cerebral palsy, a condition that affects muscle control and movement. He has chosen to race under the slogan 'Driven to inspire', and he hopes his journey will give hope to others suffering from the condition. And his journey has been a tough one.
"Before a race weekend, I will go to the osteopath on the Thursday night, making sure that my neck is straight, my pelvis is in the right place and my ribs are okay," Hamilton says. "By the time I have finished racing on Sunday, maybe two or three ribs will be out of place and my neck will not be feeling great. That means I will be going back to the osteopath on Monday and get it all put back right."
Hamilton has very limited racing experience. He has competed in the Renault Clio Cup and also a Seat in Europe. After a successful background in online racing simulation games, Hamilton knew he wanted to race. But, given his condition, there were lots of barriers to overcome.
"I wasn't even sure that I would be able to drive a road car, let alone a race car," he says. "The whole idea of becoming a racing driver diminished. It wasn't until I pestered my dad to get me in a car after me being quite successful in online simulation gaming that things started moving."
A visit to PalmerSport in Bedford ensued. "The idea was for me to potter around and get it out of my system," he says. "But on the first day I started matching the instructors and that was a shock to me and everyone else. It went from there and we decided that maybe we could start racing."
After learning fast in Clios and Seats, Hamilton set his sights on the highest level he could achieve.
"Being a Hamilton and the way I am and how determined I am, I'm an all-or-nothing kind of guy," says Hamilton. "I don't want to be racing in a championship that no one knows about and I want to start learning from the best. That is why we chose to start with the Clios. That is one of the toughest one-make series in the UK and that is where we ended up in 2011 and 2012. It was so tough not having any experience and then trying to learn from the best. Then we targeted the BTCC."
He is learning well and came 16th of 28 starters in the third race at Snetterton. There are some misconceptions about his pace – and the career boost that he might be getting from elsewhere.
He says: "This year has nothing to do with my family backing. It just isn't true that I have all these millions of pounds behind me. This is about me going out there and finding the money to take part. I can show people my story and inspire people at the same time.
"I was never wrapped up in cotton wool. I was always treated like an able-bodied individual. That is what has made me so stubborn and determined to fight for what I want.
"At the moment, it is hard just to step in to the BTCC and be quick straight away because there is so much to learn. I think it is just my commitment and determination and how I go about things that are going to make me finish the season in a positive manner. Hopefully for next year, if I can work hard and get the budget for myself, then I would like to be on the grid for the whole season."
Special modifications for Nic's Audi S3
Nic Hamilton's Audi has been modified to enable him to drive it effectively. AmD Tuning team chief Shaun Hollamby explains: "The car runs a brake and throttle pedal only. The clutch is on paddles either side of the steering wheel.
"The pedals have been moved further apart and are of a wider than normal construction to accommodate the angle of Nic's ankles. Apart from that the car is standard.
"Before we started, I expected us to have to do a lot of work with brake master cylinders and throttle maps to help Nic get the best from the car. This has not proved to be the case.
"Nic has worked hard on his leg strength since his Clio days and now is able to apply the same level of brake pressure that an able-bodied driver can apply. His throttle inputs are smooth and progressive and consistent with other drivers that we have run." 
Get the latest car news, reviews and galleries from Autocar direct to your inbox every week. Enter your email address below: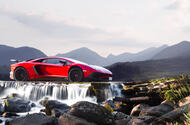 This Lamborghini Aventador SV faces a crazy 24 hours: a 200mph blast, Tesco, mountains, the school run and of course, the track
Most test cars come for a week, some for a year. But in a few cases, the tedious old laws of supply and demand exert more than their usual pressure.
In this case, the supply is easy to quantify: it is the only right-hand-drive Lamborghini Aventador Superveloce in the country, which for the purposes of this exercise we will call 'one'.
The demand is every single person in the land with even the most slender claim to being even a rough approximation of someone who might loosely be referred to as a motoring journalist. This we can call 'several thousand'.
Even if Lamborghini whittled this down to a couple of hundred and each had the car for a week, it would take four years to do the rounds. So, and for the purposes of this exercise, I had the car for just one clear day. How many different things, I wondered, could be done in that day, and how many different facets of its character would be revealed as a result? I resolved to find out.
1 - Go for a 
pre-dawn burn
Apologies for the rubbish photograph in the gallery above. I couldn't persuade London-based Autocar veteran photographer Stan Papior that being in Wales before sun up to take one picture was a good idea, so I took it myself. And then I went and stretched the Aventador's legs.
Unless you happen to live up a mountain or on remote moorland, the fact is that you can't exercise a car like this in public, not safely at least. But the time before everyone gets up and gets into or onto their cars and bikes is perfect.
Besides, if you've got an Aventador SV outside and you're not up early, you're likely either to have died in the night or be thoroughly undeserving of 10 minutes' wheel time in a car such as this, let alone an entire day.
This is not a time for redline ramming, but gentle leg stretching as you ease your way into this experience. A car as wide, low and powerful as this needs learning, even if you're lucky enough to do this sort of thing quite a lot. And I learn that all-round visibility is far better than it looks, the headlights are adequate at best, the robotised manual gearbox is much improved but still not a patch on a dual-clutch auto and that, counter-intuitively, the ride is improbably improved over that of the previous Aventador I drove.
2 - Take it shopping
If you're going to do more than 10 hours' driving in a single day, it's not just the car that's going to need fuelling. Besides, I've never seen a Lamborghini in a supermarket car park and, by the look of them, neither had anyone in the Tesco, near Leicester, that I pulled into when hunger pangs grew too great.
To my surprise, the Aventador's steering lock is excellent and it did many uncomplaining laps of the car park for Stan's lens. I wondered what this would have been like 30 years ago in a Countach, with its weight-lifter's clutch, submarine hatch steering, prison cell visibility and six twin-choke Weber carbs soaking the plugs. It'd be purgatory.
Lamborghinis have progressed in many ways these past 30 years, but few as far as this. And yes, it is important: the amount of enjoyment a car provides should be defined by how much fun it offers multiplied by the number of times you feel inclined to drive it. And I'd feel inclined to drive this one every day.
3 - Drive it as fast as you can around a quick track
A car like this needs space. There's no point taking it to some tight, twiddly circuit any more than there'd be a point to riding a thoroughbred race horse around a dog track. Bruntingthorpe has that space, not to mention 100mph apices with which to really test this 740bhp supercar's composure.
And like the best supercars, it gets better the faster you go. In slower corners and regardless of whether you have the car set for Sport or Corsa (I preferred Sport, with its gentler gearshifts and more rear-drive torque split), the car still wants to understeer, albeit now just a little rather than far too much. But in curves rather than corners, it is magnificent. Its steering is far more lucid than a Ferrari F12's, with more weight, feel and linear reactions, and with world-class damping exercising iron pitch and roll control, you can place this vast car to the inch.
Believe me, when you squeeze the throttle as the corner starts to open, Pirellis yelping, hunkered down and right on the limit at a three-figure speed, one kind of automotive nirvana is yours.
4 - Do a full-throttle getaway
You won't like this. Not at first. The results of asking a 6.5-litre V12 to direct 740bhp to the asphalt via the staggeringly effective medium of four-wheel drive provoke such a reaction from the car that your brain interprets it as an act of violence.
You can't do anything clever here. So you just hold the car on the brake with your left foot and then remember not to lift but let it literally fall off the side of the pedal as you bury the accelerator. The car will pause for a fraction of a second before unleashing pure, raging fury. Smoke curls out of all four wheel arches, your stomach appears to turn inside out and if you spend any time at all admiring the view, you'll be at 8500rpm, bashing your head against the rev limiter.
5 - Do 200mph
If you could, you would. The double tonne in the Aventador on a runway designed to land a V-bomber should be a doddle. Jaguar XJ220s were going this fast here 20 years ago on 200 fewer horsepower.
Despite this, 200mph is not just another number. Even in as wide an expanse as this and in a car as unerringly stable as the Aventador, it feels sci-fi fast, a mesmeric experience. So you do your due diligence, carefully checking the tyres' pressures and tread patterns for stray nails, and then fling it through the curve that leads on to the runway, sit back and watch the show. Like I said, should be easy. Except it isn't.
The Aventador charges up to 180mph like someone has poured nitro-methanol down its inlet trumpets and then, relatively, it stops. I'm sitting there at three miles a minute and wondering what's gone wrong. It's a peculiar feeling.
We're over the brow of the runway and now running downhill but every extra mile per hour takes an age to materialise and I can see all sorts of things - parked cars, tractors, containers, Boeings - that you really don't want to be anywhere near at this speed. At 198mph, I nearly bail. Only the thought of having to caption this section 'Do 198mph' keeps my foot in.
Finally, we get there, and not a moment too soon. Big brake, big reaction from carbon-ceramic discs, shedding speed with insouciant ease. Big sigh of relief.
And the moment my heart has decelerated, too, the reason for the unexpected difficulty becomes blinding clear. The adjustable rear wing is parked at maximum attack. Totally my fault. Should I level it off and go again? I should not. We got what we came here for, and although I'd be amused to do the 210mph I expect it would reach, it comes under the category of 'risks we don't have to take'. We pack up and go and do something more mundane instead.
6 - Take it to a drive-thru McDonalds
Okay, this didn't work out quite as I'd planned. I had hoped to elicit dropped jaw embogglement from the lady behind the counter as she handed what passes for food through the flipped-up door of the Lamborghini. Instead she just looked bored, said "Big Mac meal with a Diet Coke?" and went back to reading the Daily Mirror.
7 - Drive it up a mountain
Cars such as this need a setting to do them justice, and the Brecon Beacons National Park is one of few in the UK big enough to get the job done. Out here in the wide open spaces is where the Aventador feels most at home. Here you can drive it fast enough to thrill but with absurd margins of safety.
This is where you get to focus on the howl of the V12 and the way the car just breathes over crests. Like a lion loping its way through the African bush, this is the environment in which it belongs. Devouring entire landscapes while you guide it using fingertips alone is probably what this car does best of all.
8 - Collect a child from school
You need to choose carefully. One of my daughters was appalled that I could even suggest appearing in front of her friends in a wealth statement as ostentatious as this. The other, by contrast, was beside herself with excitement. I chose that one.
Even if the car is not yours (which it isn't), even if you couldn't afford its optional extras (which I can't), even if you feel cripplingly embarrassed showing up at the gates in an Aventador (which I did), I was still as excited at seeing her face as she was at seeing a Lamborghini growl up beside her assembled clutch of mates.
I raised a door, she slipped in beside me as if descending into Lamborghinis came as naturally as brushing her teeth and we turned to each other and grinned before I eased away as slowly and quietly as we could, confident our laughter could not be heard above 6.5 litres of highly tuned 
Italian V12, even at idle.
9 - Go to the pub
No, not to show off to your mates. Instead, 
there is no better way to end a day like today 
than with a single pint of decent ale, supped in solitude while your brain digests the glut of information that it has been fed since before the break of dawn this morning.
The Lamborghini Aventador SV may be lighter, faster and more powerful than the 'regular' Aventador but - and this is far more important - it's simply a better car. Not only is it dynamically 
on another level, but it's also a more pleasant 
place in which to just exist.
It is finally what all Lamborghinis should be: an outrageous slice of automotive theatre whose looks make no promise that the car beneath cannot deliver. A Ferrari F12 is a better car for sure, but more memorable? Probably not. And that is what a day in a Lamborghini must provide above all: memories of extraordinary experiences that soak into your brain and stay there. I think we can call that job done.
10 - Get an early night
After a day like today, you're going to need one.
Get the latest car news, reviews and galleries from Autocar direct to your inbox every week. Enter your email address below: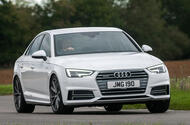 The new 3.0 TDI Audi A4 is the most popular review on autocar.co.uk this week
The new Audi A4 has landed on these shores and has immediately taken top spot for the most viewed reviews on Autocar for the week ending 9 October. Read below to find out what joined it in the top five.
The fifth-generation A4 is already a favourite here among Autocar's review team, with Audi focussing most of its attention on the model's interior and engines as it looks to take on BMW, Jaguar and Mercedes-Benz.
The range-topping 3.0-litre V6 TDI – producing 268bhp and 442lb ft of torque – was on test here, which is a direct rival for BMW's 330d xDrive.
As you would expect, there is lots of technology on offer, with the test car also sporting Audi's S line trim, which brings an S line bodykit, leather-trimmed sports seats and Audi's LED headlights with dynamic indicators. Read our verdict on what the new A4 is like to drive.
Another test drive on UK roads confirming the excellence of a vehicle first tested overseas. This time it's the four-wheel-drive Volkswagen Golf R Estate. The hot estate is equipped with the same 2.0-litre turbocharged engine as the hatch, complete 296bhp and 280lb ft torque.
The R Estate comes fitted with a six-speed DSG auto gearbox as standard and paddles to change gear manually. It also comes with part-Alcantara seats and LED daytime running lights, while the estate body means it can take 1.8-metre long loads in the back when the rear seats are folded down.
Here is our full verdict on the VW Golf R Estate on the UK's roads.
Hyundai's smaller diesel engine Tucson sees it square up against the class-leading Nissan Qashqai, but with the bigger 2.0-litre oil burner already impressing the Autocar road test team, it may not be such a foregone conclusion on which is better.
The 1.7-litre engine was always going to fall short compared to the Qashqai and the Renault Kadjar, both using a 1.5-litre diesel powerplant, on the emissions stakes. However, Hyundai has positioned the Tucson's price point directly between Nissan's and Renault's giving potential buyers an added buying dilemma.
As expected with Hyundai the equipment levels are generous, with LED day running lights, automatic headlights, Bluetooth, DAB, dual-zone climate control and heated seats all included. But is it enough to de-throne the Nissan Qashqai?
The new entry level Nissan's X-Trail uses the 'peppy' 1.6-litre petrol engine from the Qashqai, producing 161bhp, and with a £21,995 price point for the Visia trim – it looks from the outset like a winner.
The X-Trail's bigger form makes the performance from the engine seems more pedestrian than some may want, but the SUV makes up for these shortcomings in other ways, with a nice interior, supple ride, quiet refinement at higher speeds and minimal road noise entering the cabin. But is it enough to be a viable option compared to the diesel variants in the X-Trail's range?
Nissan's GT-R takes the final spot in this week's top five, and power is not an issue for this model, as it has it in abundance. But this version is the Track Edition, and you may be wondering how this model differs to any other GT-R incarnation. Well...this one breaks the middle ground between those seeking something more than the 542bhp standard GT-R and yet find the Nismo-tuned 592bhp version just a little bit too much.
The Track Edition GT-R is effectively a combination of the standard and Nismo inspired versions, with this version retaining the standard twin-turbo V6, and the interior too. While Nismo has provided the suspension upgrades, including the three-stage adjustable Bilstein dampers, a hollow rear anti-roll bar, Nismo wishbone links at the front, and Nismo-spec wheels and tyres. Find out just how highly we rate the Nissan GT-R Track Edition by reading our first drive.
Read more Autocar reviews here.
Get the latest car news, reviews and galleries from Autocar direct to your inbox every week. Enter your email address below: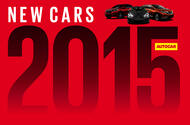 Welcome to Autocar's new car calendar - your guide to what's coming when in 2015 and 2016
Autocar's new cars calendar gives you all the information on 2015 and 2016's new arrivals, as we round up all the new models going on sale in the UK

With models including the new Alfa Romeo Giulia, the Bentley Grand Convertible and the all-new Vauxhall Astra launching in the next two years, plus myriad launches from the likes of BMW, Audi and Mercedes-Benz, there's truly something for everyone to be excited about.

Our new cars calendar is your one-stop shop for keeping track of 2015 and 2016's new cars, so keep checking back to this page as we'll be updating it regularly with new car unveilings. 

Here's Autocar's round-up of the new cars coming in 2015 and 2016.

Giulia – September 2016

Alfa's BMW 3-series fighter ushers in a new era for famous Italian firm with new platform, engines, styling and tech. 

Mito facelift - 2016

Facelifted Mito to challenge Audi A1.

SUV - 2017

Twinned with upcoming Fiat and Jeep medium-sized SUVs.

B7 - spring 2016

New B7 will get retuned 4.4-litre V8 producing around 600hp.

DB11 - summer 2016

Aston's DB9 replacement will get a twin-turbocharged AMG engine and possibly a new name.

A4 – November 2015

All-new A4 arrives with a lighter weight, economical new engines and lots of new tech as it raises its game against the BMW 3-series.

A4 Avant - November 2015

Estate version of the new A4 will follow soon after the saloon. 

A4 Allroad - 2016

More rugged version of new A4 Avant.

A5 - 2017

Next generation coupe will use the MLB platform and get more aggressive styling.

A6 - 2017

A more stylish look is promised for Audi's next BMW 5-series competitor, designed under Marc Lichte.

R8 – late 2015

Second-generation supercar goes on sale with prices starting from £119,500.

R8 Spyder - spring 2016

Drop-top version arrives early in 2016.

Q2 - spring 2016

Premium rival to Nissan Juke.

Q5 - late 2015

Second-generation SUV is closely related to the new Audi A4.

Grand Convertible – Late 2015

Azure returns in all but name as a convertible version of the Mulsanne, seen in concept form at the LA motor show 2014.

Bentayga – Early 2016

Expect to see Crewe's first SUV before the year is out, ahead of 2016 sales. Styling said to be totally overhauled compared with previous concept version.

Sports car - 2016

Expect Bentley's extreme rear-drive sports car to be more hardcore than 2014's GT3-R, and cost around £300,000.

X3 - 2017

Next BMW X3 has already been spotted testing.

5 Series - 2017

Mercedes-Benz E-Class competitor will get plug-in hybrid powertrains and styling inspired by the larger 7 Series. The 5 Series Touring has also been spotted.

M2 - Late 2015

Expect BMW's junior M car to command a price tag of around £45,000.

M4 GTS - spring 2016

Powered-up and pared-down variant of the M4.

Project Pinnacle – Summer 2015

Bristol returns with an all-new model, and new London showroom in 2015. A hit-tech hybrid is also in the works. 

Borgward

BX7 - Autumn 2016

Reborn manufacturer will be launching a new premium SUV.

Bugatti

Chiron - 2017

New Veyron replacement to feature a hybrid powertrain; expected to hit 286mph and generate 1479bhp

CT6 - Early 2016

Mercedes-Benz S-Class rival gets three petrol engines at launch, including a twin-turbocharged V6 with 400bhp.

Camaro - 2016

Sixth-generation car to take on the Ford Mustang in Europe.

SP:01 – 2015

Start-up firm claims its 155mph two-seater will be the world's fastest electric sports car.

RP1 – 2016

Britain's newest sports car maker has created a a lightweight, mid-engined roadster with 500bhp per tonne.

488 Spider - spring 2016

Ferrari's most powerful mid-engined drop-top

Dino - 2018

Dramatic return for Dino name as Ferrari plans a new £150,000 mid-engined sports car.

F12 Speciale - summer 2016

Big weight reduction and power boost to 760bhp for hardcore version of Ferrari's V12 super-coupé.

Aegea Project – Early 2016

Fiat's four-door saloon will go on sale in 40 countries, still to be decided if the UK will be one of them.

124 – Early 2016

Compact Mazda MX-5-based roadster was an Alfa, is now a Fiat.

Mustang – autumn 2015

Ford's muscle car is to be sold officially in the UK in right-hand-drive form for the first time.

Fiesta - 2017

Next-generation Fiesta has been spotted testing.

Focus RS - spring 2016

Third-generation RS will produce more than 316bhp and gets all-wheel drive for the first time.

Ka – Late 2015

A rethink for the Ka city car should see it repositioned as a budget global offering.

Edge – spring 2016

The Edge SUV arrives in the UK and Europe for the first time as part of the One Ford policy.

EcoSport refresh – 2016

Ford has tweaked the EcoSport to make it more Euro-friendly.

GT - 2016

The all-new Ford GT supercar arrives in 2016, powered by a 3.5-litre twin-turbocharged V6 engine developing over 600bhp.

Civic - 2017

To be based on a new platform and take styling inspiration from New York concept car.

FCV - 2017

Honda has confirmed a production-ready version of its Fuel Cell Vehicle.

NSX – spring 2016

NSX sports car offers around 550bhp from its hybrid powertrain, which incorporates a V6 engine and three electric motors.

ix20 - Late 2015

We expect the facelifted compact MPV to be at the Frankfurt motor show.

i20 Active - spring 2016

Beefed-up version of the i20 supermini.

i30 - 2017

Third-generation i30 has been spotted testing. It'll be here in 2017.

Prius-rival - 2016

Hyundai is preparing its own dedicated hybrid model.

Santa Fe refresh – Late 2015

Subtle refresh for big SUV will actually make the i10 city car Hyundai's oldest car by end of 2015.

Q30 – January 2016

Infiniti hopes to step up from a niche player with its Mercedes A-class-based and British-built Q30 hatchback.

QX30 - 2016

QX30 will join the Q30 hatchback in a growing compact SUV line-up from Infiniti.

XF – late 2015

Jaguar's second-generation XF goes on sale in the UK in the autumn. Expect a lightweight aluminium architecture and styling close to that of the XE.

F-Pace - spring 2016

Jaguar's first ever SUV will take styling cues from the C-X17 concept, and will be powered by the Ingenium engine range.

Kahn

Flying Huntsman - Spring 2015

Land Rover Defender-based sports SUV comes with 6.2-litre V8 engine and up to 450bhp.

Vengeance coupe - late 2015

Aston Marting DB9-based coupe

Sportage – February 2016

Kia will be hoping for another design hit with its second-gen Sportage SUV.

Optima – Late summer 2015

Kia will maintain its presence in the shrinking Mondeo-Passat segment with an all-new Optima, which will be offered as a hybrid. 

Kia Cee'd - 2017

New version of Kia's family hatchback will get a new 1.0-litre engine, with a hot GT-badged version to follow.

Agera RS - Late 2015

Hardcore Agera RS supercar gets 1144bhp and just 25 examples will be made.

Regera - Late 2015

The first hybrid created by Koenigsegg is powered by the combination of a V8 engine and three electric motors.

Aventador SV - 2015

Range-topping Aventador SV comes with 740bhp from its V12 engine

Aventador SV roadster - spring 2016

Range-topping 740bhp Aventador SV coupé will be joined by open-topped roadster.

Urus - 2018

Lamborghini's SUV is expected to share its underpinnings with the Bentley Bentayga

Evoque convertible – 2016

The Evoque Convertible will arrive in 2016. 

GS F - Late 2015

Lexus' BMW M5 fighter offers up 467bhp from its 5.0-litre V8 engine.

RX - Late 2015

Fourth-generation Lexus SUV gets new styling and uprated engines.

3-Eleven - February 2016

New Lotus 3-Eleven will have more than 500bhp per tonne and cost from £82k.

Levante – Early 2016

We'll see the final version of Maserati's new luxury SUV before the year is out.

E-Class - 2016

The next-generation E-class will take styling cues from the C-class, GLA and S-class coupé, with latest test mules showcasing a new large infotainment screen inside the cabin.

CLA facelift - mid 2016

CLA gets a mild facelift to bring it in line with the rest of the facelifted A-Class range.

C-Class Coupe - 2016

The new C-Class Coupe will make its debut at the Frankfurt motor show.

Mercedes-Maybach S600 – Summer 2015

The Maybach badge returns in a bigger, more luxurious version of the S-class.

Mercedes-Maybach S600 Pullman - Early 2016

Six-seat version of the S600 should offer even more luxury, and is aimed at the booming Chinese market.

S-Class Cabriolet - spring 2016

Drop-top S-class gets a folding fabric roof, and will battle close to the territory of the Bentley Continental GTC.

GLC - autumn 2015

The C-class-based SUV formerly known as the GLK arrives in the UK for the first time.

GLS - 2016

Facelifted GL gets new engine line-up.

G500 4x4 - 2015

A successor to the monstrous G63 AMG 6x6, the G500 4x4 could come with as much as 537bhp.

SLC - 2016

The facelifted Mercedes-Benz SLK will morph into the new SLC as part of Merc's rebranded range.

SL facelift - 2016

Updated SL to go on sale at the end of 2016.

Mercedes-AMG GT3 - 2016

Hardcore track-focused version of Mercedes-AMG's GT sports car will be based on the Geneva concept of the same name.

Clubman – late 2015

The Clubman will be reborn as a bigger, more spacious estate car with four proper passenger doors.

Countryman - 2016

All-new Countryman will come to market with updated styling and larger dimensions.

Superleggera - 2019

Mini's direct rival to the Mazda MX-5.

Outlander facelift - 2016

Mitsubishi hasn't said when the facelifted Outlander will come to the UK, but the upgraded car was shown in New York.

GS - summer 2016

MG's first production SUV gets a turbocharged 2.0-litre engine and CS concept-inspired looks.

ASX - 2016

Qashqai-rival could spawn an Evo version.

Shogun - 2017

All-new off-roader will stick to its 4x4 roots.

Murano – Late 2015

Big SUV returns to the UK with a plusher cabin and more premium positioning.

Pulsar Nismo – Late 2015

Paris motor show 2014 concept car is tipped to make production with 1.6 turbo petrol power.

Mircra - 2016

Replacement will aim to improve perceived quality.

Juke - late 2016

Nissan's next Juke will focus on improving its technology and perceived quality.

Huayra R - 2016

A faster, more focused version of the Huayra.

911 facelift – Late 2015

Frankfurt show reveal mooted for revised 991-generation 911, which will switch to turbo power.

Boxster facelift – spring 2016

Four-cylinder boxer engines will be offered in the revised Boxster, the new estimated 400bhp units also destined for the Cayman.

Panamera - spring 2016

Porsche is planning big changes for the second-generation of the saloon.

Pajun - 2017

Porsche is planning an all-electric executive saloon.

Alpine - Summer 2016

Rear-drive, two-seat coupe will revive the sporting Alpine brand.

Large SUV - 2017

Renault's X-trail rival will arrive in 2017.

Megane - summer 2016

More mature look and higher-quality interior for Renault's crucial next-gen hatch.

Scenic - late 2016

Next-gen MPV to get big overhaul.

Dawn convertible – spring 2016

The Ghost-based Wraith coupé will spawn a convertible version.

SUV - 2017

Rolls-Royce has confirmed that it's working on an SUV model, codenamed Cullinan.

Leon SUV – 2016

A Leon-based SUV should significantly improve Seat's sales volumes.

Roomster - 2016

Skoda's new MPV will be based on the passenger version of the Volkswagen Caddy.

SUV - 2016

Skoda's new large SUV, due in in 2016, will be closely related to the Volkswagen CrossBlue.

Impreza - 2016

New Impreza is the first of a new-generation of Subarus that will adopt a new standardised platform.

Baleno - summer 2016

Mild hybrid power and 1.0-litre turbo petrol for new Suzuki supermini

Model X – Autumn 2015

The Model X is a seven-seat SUV based on the four-wheel-drive Model S electric saloon. 

Model 3 - 2017

Tesla will enter the executive class with its £30,000 all-electric saloon.

Roadster - 2019

Second-generation Roadster is expected in 2019.

Tramontana

R - 2016

Although it's road legal, the Tramontana is pitched as a track-focussed special.

Nemesis – January 2016

The world's first 2000bhp supercar is lightly pencilled in for production in 2016. 

Prius – early 2016

Fourth-gen Prius will usher in a new modular platform for Toyota. 

RAV4 facelift - December

Fourth-generation SUV's updates include the addition of a new hybrid model.

C-HR - spring 2016

Juke-rival expected to be revealed at 2016 Geneva motor show.

Revitalised TVR will bring four new sports cars to the market from 2017. 

Astra Sports Tourer - 2016

Estate version of Vauxhall's new hatch arrives early in 2016.

Insignia - late 2016

Larger and more spacious than outgoing car.

Meriva - 2017

Replacement gets conventional doors in bid to turn the Meriva into a crossover.

S90 - spring 2016

Range-topping Volvo will take styling inspiration from the 2011 Volvo Concept Universe concept, and will look to take on Jaguar's XF.

Tiguan - 2016

Second-generation Tiguan will be offered with five or seven seats.

Touran - November 2015

Third-generation MPV is set to be available in five- and seven-seat forms.

Transporter - late 2015

New T6 Transporter will be on sale before the end of the year.

What cars are you most looking forward to? Let us know in the comments section below

Get the latest car news, reviews and galleries from Autocar direct to your inbox every week. Enter your email address below: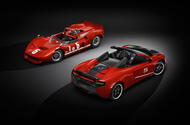 McLaren shows off a special edition of its 650S Spider, inspired by 1960s racers
The McLaren 650S Can-Am has been created to celebrate the 50th anniversary of the Can-Am racing series, and the limited edition version has been tweaked by the company's performance arm, McLaren Special Operations (MSO).
The Can-Am is based on the Spider version of the 650S and features several lightweight elements, along with other performance related upgrades. The bonnet and the retractable hard-top are both made of carbon fibre while the material also features on the air brake, front splitter, rear bumper, door blades and the sill cover.
It also comes with carbon ceramic brakes as standard, with black callipers, while MSO has created a set of lightweight alloy wheels with a gloss-black finish.
Other features unique to the Can-Am include a quad-exit stainless-steel exhaust system and a choice of three bespoke colours - red, black and an orange that pays tribute to the original Can-Am racers.
Inside it gets leather and Alcantara-covered sports seats as standard, and a unique Can-Am plaque on the driver's door.
The engine remains unchanged from the standard 650S, with 641bhp and 500 lb ft of torque taking it from 0-62mph in 3.0sec.
The Can-Am is available to order now and costs from £255,850. It will be limited to just 50 examples globally, and is only available in the Spider body style. 
Get the latest car news, reviews and galleries from Autocar direct to your inbox every week. Enter your email address below: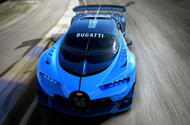 Bugatti concept previews the design language of the Veyron's successor, and has been created for the Gran Turismo game series
The Bugatti Vision Gran Turismo concept car has been showcased in a new video. The concept, which was revealed at the Frankurt motor show last month, offers a glimpse at the firm's future design language.
Although the Vision Gran Turismo concept car will only ever be driven virtually, its styling is said to preview that of the Chiron - Bugatti's planned successor to the Veyron. However, with VW setting aside billions of euros to pay for the fallout caused by its emissions scandal, it's likely that development of the Chiron has been put on ice.
The Vision Gran Turismo concept is driven by a W16 engine that delivers its power to all four wheels.
Bugatti says the concept presents "the new form and design language developed by the brand to celebrate the next chapter in its history following the end of the Veyron era."
Production of the regular Veyron recently came to an end with the La Finale special edition, unveiled at the Geneva motor show last March.
Bugatti design boss Achim Anscheidt said: "Bugatti's design DNA has reached a new stage in its evolution. In view of the nature of the project, our concept car for Vision Gran Turismo will be exaggerated and extremely performance-oriented.
"Even so, the progressive design language will give an impressive demonstration of the path to be taken by Bugatti design over the next few years."
Achim Anscheidt, head of the Bugatti design team said that the next Bugatti will adopt a toned-down version of the concept's looks: "Given the nature of the project, our concept car for Vision Gran Turismo is overstated and pushes performance to the limits, but its progressive design language will clearly show the direction that Bugatti's design will take in the coming years."
Bugatti's designers drew inspiration from the brand's racing tradition, particularly from the 1920s and 1930s when it enjoyed great success in competition. The company highlights the Type 57 Tank, which won the Le Mans 24 Hours in 1937 and 1939, as the Vision Gran Turismo's spiritual successor.
The Bugatti Vision Gran Turismo was developed in close collaboration with Bugatti engineers to ensure every vehicle component could conceivably have a real performance function, although it has been stripped down for racing. Racing experts from the Volkswagen Group were involved to ensure that every detail of the virtual race car is authentic.
Florian Umbach, head of chassis development at Bugatti, said: "For Bugatti Vision Gran Turismo, we've geared every parameter to maximum performance, unlike with our production car, where it goes without saying that comfort and easy handling are also key factors."
Its stripped-down nature means the car is lightweight, has high-performance aerodynamics and a new radiator layout.
"It was an exciting project without any limits or compromises. We were only bound by the safety regulations of the FIA," said Umbach.
Bugatti's engineers calculate that the Vision Gran Turismo could potentially attain speeds of more than 250mph on four sections of the Le Mans track.
"With our extreme speed on the long straights, we could make up for any disadvantages on the bends, and would then be as quick in the virtual world as the fastest real-life LMP1 race car, which, unlike us in the video game, naturally needs to comply with all FIA and ACO regulations," explained Umbach.
The racing car features Bugatti's traditional horseshoe emblem on the front grille. It is positioned in the centre of the central front air intake as a three-dimensional sculpture, and acts as a support for the front splitter.
The horseshoe is flanked by the eight-eye headlights, which were specially developed for the concept. They also have an aerodynamic function, since they act as air intakes to cool the brakes.
A prominent centre fin runs the length of the roof, where the fin makes an important contribution to the car's dynamic stability. The kinematic system for the rear wing, which controls the air brake and the drag reduction system (DRS), is located here.
The NACA duct on the roof channels air into the engine at roof level without creating turbulence in the inflow of the rear wing.
An interesting detail on the roof is the NACA duct, which, with its contrasting light blue finish, is not only strikingly aesthetic, but is also the most aerodynamic way to bring air into the engine at roof level without creating turbulence in the inflow of the rear wing.
The rear of the vehicle has a strong trailing edge which provides stability and exhausts the hot air from the engine compartment.
The centre fin of the roof is echoed in the interior, where it divides the cockpit from the rest of the interior and merges with the central console below.
All important controls are close at hand for the driver. There are two displays, both of which are convex for improved readability. The display on the steering wheel shows all the relevant vehicle information.
The second display is located on the steering column and combines the images from the three cameras mounted on the exterior of the vehicle to provide the driver with an overview. All displays in the cockpit are backlit so the driver can see the information easily.
The concept car uses high-gloss blue carbonfibre on the exterior and a less reflected matte version on the interior.
A lightweight and durable suede that until now was used only for racing shoes in Formula 1 has been used for parts in the cockpit that need to have a particularly good grip or be resilient such as the steering wheel, the dash panel and the headrest. Bugatti claims Vision Gran Turismo is the first vehicle to be upholstered with the material.
Earlier this year the Chiron was spotted in disguised prototype form at Los Angeles airport. Power for the car is expected to come from a heavily revised version of the Veyron's 8.0-litre W16 engine, producing as much as 1479bhp.
Bugatti boss Wolfgang Dürheimer said: "Bugatti is the world's most exclusive super sports car brand and Bugatti cars are only available to an extremely small group of automobile connoisseurs.
"At the same time, Bugatti is admired and loved by countless people throughout the world. We highly appreciate this enthusiasm. The Bugatti Vision Gran Turismo will make our brand available to them as well as to gamers and high-performance aficionados throughout the world, only very few of whom will be able to afford a real Bugatti. They can all benefit from the success of our brand. This is a project for our fans."
The Vision Gran Turismo project was announced in 2013, when series creator Kazunori Yamauchi invited 28 vehicle manufacturers to submit designs for their dream two-seat sports car. Designs previously revealed as part of the project include cars from Aston Martin, Nissan, Mercedes-Benz, Renault and Toyota.
Gran Turismo players are able to download and drive the Bugatti concept in the game.
Get the latest car news, reviews and galleries from Autocar direct to your inbox every week. Enter your email address below: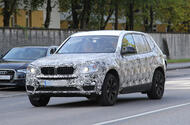 The third generation of BMW's mid-size SUV will arrive in 2017, with the range including hybrid powertrains for the first time
The third-generation BMW X3 has been spotted testing ahead of its planned unveiling in 2017.
These latest pictures of the new X3, known internally under the codename G01, reveal it will retain the same basic shape as today's second-generation model, the F25.
Clothed in a modified body from the existing X3, the latest prototype sports longer rear doors and a modified glass house with longer rear quarter windows. This suggests the new model will receive a slightly longer wheelbase than the 2810mm of its immediate predecessor.
A further distinguishing feature is a less heavily raked rear window – a development that suggests BMW may seek to provide the Audi Q5 rival with increased luggage capacity.
Underneath, the new X3 is earmarked to receive a revised high strength steel platform along with a modified double wishbone (front) and multi-link (rear) suspension. But while the hardware is a development of that used today, BMW sources say the new SUV will receive a new generation electrical system that will "open up new directions in safety systems and connectivity options".
The same underpinnings and electrical system will also form the basis of the second-generation X4, which is set to get an airing in 2019.
As today, the engine line-up for the new X3 is set to include a range of updated four- and all-new six-cylinder direct-injection petrol and common-rail diesel units. Among the gearbox choices will be a six-speed manual in combination with selected four-cylinder engines, while a new ZF-produced nine-speed automatic featuring all the latest in fuel saving technology is likely to be mated to all other powerplants.
BMW is also planning to offer selected four-cylinder models with rear-wheel drive – or sDrive in BMW parlance. However, the majority of the new X3 line-up continue with standard four-wheel drive – xDrive.
While still early days, Autocar has been told the most frugal of the new X3 models, a six-speed manual successor to today's sDrive18d running a revised common rail injection system among other developments, will achieve combined fuel economy better than 56.5mpg or 5.0L/100km in metric speak.
According to insiders close to BMW's M performance car division, the highlight of the new line-up will be a new X3 xDriveM40i M Performance model. It is earmarked to run a tuned version of BMW's new 3.0-litre in-line six-cylinder petrol engine which features in the new 7 Series.
This new M Performance could be supplemented by a diesel variant for Europe running a detuned version of BMW's punchy 376bhp triple turbocharged 3.0-litre in-line six-cylinder oilburner, as used by the X5 M50d.
Rumours of a full-blown M model are rife ahead of the new X3's 2017 launch, although high ranking BMW officials say no firm decision has yet been taken on such a model.
Still, with demand for the Porsche Macan Turbo continuing to outstrip supply in key world markets and Mercedes-Benz already talking up the performance qualities of a new GLC63 AMG model planned to unveiled in early 2016,  industry analysts suggest BMW M division may be forced to react with a new four-wheel drive X3M model running the same 425bhp turbocharged 3.0-litre in-line six-cylinder engine as the latest M3.
One model BMW insiders say is likely to form part oft he new X3 line-up is a frugal new X3 xDrive35e. Baby brother to the new X5 xDrive40e, the new plug-in petrol-electric hybrid has been conceived around the same driveline hardware as the 330e that is set to appear early next year.
Included is a turbocharged 2.0-litre, four-cylinder petrol engine tuned to deliver 177bhp and 236lb ft of torque as well as an electric motor mounted in the standard eight-speed automatic gearbox that provides an additional 94bhp and 184lb ft of torque. All up, they are set to provide the new mid-sized BMW SUV with a combined 242bhp and 295lb ft of torque in hybrid mode.
The new X3 will continue to be produced alongside the X4, X5, X6 and upcoming X7 at BMW's Spartanburg factory located in South Carolina, USA.
Get the latest car news, reviews and galleries from Autocar direct to your inbox every week. Enter your email address below: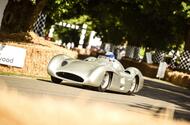 Provisional dates have been announced for two of the UK's best motoring events - the Goodwood Festival of Speed and the Goodwood Revival
The annual Goodwood Festival of Speed and Goodwood Revival will return in 2016, it has been announced, with provisional dates for both events released today.
The Goodwood Festival of Speed will return on 23-26 June 2016, with the Moving Motor Show also returning on 23 June. The Moving Motor Show and Festival of Speed have risen in prominence in recent years and are viewed by many to be akin to an official British motor show, with various manufacturers using the event to launch new models in the UK.
New model launches at last year's Festival of Speed included the 800bhp Aston Martin Vulcan, the Lotus 3-Eleven, Morgan's EV3 and the 600bhp Nissan Juke-R 2.0.
See more pictures from this year's Goodwood Festival of Speed
Also returning in 2016 will be the Goodwood Revival. Described as "the world's largest and most celebrated historic motor racing and vintage culture event," the Revival celebrates the glory days of Goodwood's motor circuit from 1948-66. For 2016, the event takes place on 9-11 September. The revival features historic motor racing, with most visitors and participants attending or taking part in period clothing.
See more pictures from this year's Goodwood Revival
Get the latest car news, reviews and galleries from Autocar direct to your inbox every week. Enter your email address below: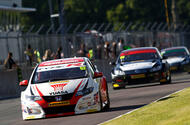 The final round of the Dunlop MSA British Touring Car Championship takes place this weekend - and Gordon Shedden is lining up to take the title
So who deserves it most? The gloves will come off in the fight for the 2015 Dunlop MSA British Touring Car Championship at Brands Hatch this weekend and, realistically, two men will go head-to-head for the ultimate prize.
Factory Honda Civic Type R driver Gordon Shedden and Team BMR VW CC man Jason Plato are in the boxed seats, while their respective team-mates Matt Neal and Colin Turkington are lagging slightly behind.
The bare statistics tell you that Plato has taken more wins: five compared with Shedden's four. But going beyond that, the Honda man's collection of silverware is greater than Plato's. Shedden has picked up seven other rostrum finishes, whereas Plato has four.
Both came to the season facing tough challenges. Shedden was at the controls of a freshly built Type R, which was only finally bolted together in the weeks leading up to the opener at Brands Hatch. But the Team Dynamics squad knows what it is doing and the hatchback was a winner in only its second race.
The expertise and engineering depth of the squad was evident and the key strength of the Honda has been its ability to set quick lap times when it is carrying the mandatory success ballast. Shedden's qualifying performance has been staggering when compared with his team-mate, and his flair for clean overtaking moves throughout 2015 have left him at the top of the championship pile.
Plato's task was somewhat different. He switched from the factory MG team to join the BTCC's equivalent of a super group. Team BMR assembled the best engineering brains in the pit lane and brought in the reigning champion Colin Turkington. Plato was working alongside his 2014 engineer Carl Faux and their job was to turn the VW CC into a winner.
They managed that and Plato should have taken his first win at Brands Hatch in April but for a puncture (which ironically handed the victory to Shedden). The wins did come, then came in a glut.
From the end of April until the end of June, Plato scooped four victories on circuits that really suited the slippery shape of the VW. There have been various struggles since – including a truly dreadful weekend at Knockhill in August and another shocker with engine problems at Silverstone – that have taken him from the top of the points to second place, some 23 points behind Shedden.
Brands Hatch's Grand Prix track plays to the strengths of both cars, so there will be no circuit advantage this weekend. It will be about the drivers, pure and simple. Plato has been around the block – he has been runner-up in the championship five times – and he certainly knows how to be sly in his title attack. The 2012 champion Shedden is a classy racer whose key asset is his blistering pace. If he can start near the front, he will stay there.
It is easy to argue that both deserve the title, but there will only be one happy man come the final race at Brands Hatch this weekend. It is difficult to split them, but the smart money must be going with Shedden.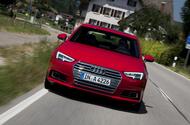 VW has suggested that, even if it discovers its manipulation software was employed in European emissions testing, it may not be illegal. How so?
Never has a news story made me so incredulous. But I've checked and rechecked and, yes, there is a strong suggestion from VW that the use of manipulation software in European emissions testing may not be illegal.
The argument appears to centre around whether the software constitutes a defeat device. European test regulations clearly state that defeat devices are prohibited, but there are sub-clauses within the wording. Specifically, they read:
"The use of defeat devices that reduce the effectiveness of emission control systems shall be prohibited. The prohibition shall not apply where:
"(a) the need for the device is justified in terms of protecting the engine against damage or accident and for safe operation of the vehicle;
"(b) the device does not function beyond the requirements of engine starting;
"or
"(c) the conditions are substantially included in the test procedures for verifying evaporative emissions and average tailpipe emissions.'
So far, I've had no further detail from VW, but I wonder if it is trying to claim that the software was there for "protecting the engine against damage" or similar? At which point, even if they do discover the manipulation software was invoked in European NEDC testing, they will be able to claim that they didn't break any rules.
Regardless of whether VW is right – and I should stress that it claims not to even know yet whether the software was invoked during European tests – I find this an extremely troubling argument for it to be pedalling.
VW has clearly admitted it cheated in US tests using the same software. As a result, trying to nitpick its way through the European regulations and out of trouble appears to me to be utterly outrageous – especially for a company in the middle of a maelstrom that it's new boss has claimed it will only emerge from by acting with honesty, transparency and positive action. Slipping between the cracks of regulations would demonstrate none of those things to a car buying public looking for humility.
Just to recap, this is what Matthias Müller said when he took the top job: "My most urgent task is to win back trust for the Volkswagen Group – by leaving no stone unturned and with maximum transparency, as well as drawing the right conclusions from the current situation. Under my leadership, Volkswagen will do everything it can to develop and implement the most stringent compliance and governance standards in our industry."
I simply cannot draw a straight line between those comments and the suggestion that the use of manipulation software could be excused, legal or otherwise.
VW's slipperiness also raises a more troubling question. With the firm's illegal actions already having opened a can of worms for the rest of the car industry (deservedly or otherwise), this new argument returns the spotlight to every other car maker that has been forced to issue a statement in these recent weeks saying their cars fully comply with the regulations.
If VW can claim that cars we know were fitted with manipulation software could legally use it in European emissions tests, then we are surely back to square one again?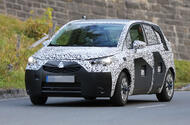 Replacement for the current Meriva gets conventional doors as Vauxhall tries to turn it into a crossover
These are the latest spy pictures of the replacement for the Vauxhall Meriva - and they show that the new car will move away from its pure MPV heritage and get conventional doors instead of the controversial rear-hinged back doors of the existing model.
The new model - which is likely drop the Meriva name - is expected to be revealed towards the end of 2016 ahead of first deliveries taking place in early 2017. It's the first car to come from Vauxhall's partnership with PSA Peugeot Citroën, announced in 2012, and will result in new models for both French manufacturers in the near future.
The existing Meriva promised greater ease of access from its rear-hinged back doors, but the continued presence of a B-pillar meant that the gains were modest - and the expensive, complex construction appears to have been abandoned for the next generation. Our spy photographer managed to capture an image with the rear door open - and it has a more conventional front-hinged design.
Sales of traditional MPVs continue to fall across Europe and Vauxhall appears to have taken the strategic decision to morph its entry-level MPV into a fresh new crossover. A similar move was taken by Renault last year, with the revitalised Espace taking on a more SUV-like shape rather than keeping its MPV proportions. Such a move has allowed Renault to capitalise on the growing demand for small SUVs and crossovers in Europe.
The new Meriva is likely to benefit from shared engines with the Corsa and Astra. Although development is still in the early stages, Vauxhall is also deciding whether to use PSA engines to power the Meriva as well as its own units.
Vauxhall is likely to raise significantly the perceived quality of the cabin, with improvements to fit and finish, as it has in the new Corsa and Astra. The IntelliLink infotainment system is expected to be transferred from the Corsa and Astra, and is likely to be standard on all but entry-level models. It features a 7.0in colour touchscreen located on the centre console between the driver and front passenger.
The Meriva won't be the only new entrant into this growing market for long, as Ford is expected to launch two new crossovers based on the Fiesta and Focus by 2016. Ford and Vauxhall will then take the fight for sales to Dacia, Fiat and Nissan, all of which are already established in the small crossover sector with the Duster, 500X and Juke respectively.
Matthew Griffiths
Get the latest car news, reviews and galleries from Autocar direct to your inbox every week. Enter your email address below: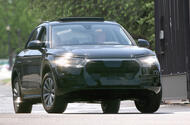 Audi will take on the BMW X3, Mercedes-Benz GLC and Volvo XC60 with its next-generation Q5 SUV, which will go on sale next year
Audi is taking renewed aim at the BMW X3, Volvo XC60 and newly launched Mercedes-Benz GLC with an all-new second-generation Q5 - and these are the latest pictures of the model in testing.
The mid-sized SUV is planned to be unveiled shortly before the start of UK sales during the final quarter of 2016. It will have a contemporary new look and a high-quality interior featuring the latest in-car connectivity functions, and the line-up will include new variants such as a frugal plug-in hybrid and, later on, a performance-orientated RS Q5.
Closely related to the latest A4, the new Q5 has been engineered from scratch in a move that officials suggest has resulted in it shedding more than 100kg compared to the first-generation model that has been on sale here since 2008. Nothing is official, but Autocar understands that the lightest of the new line-up, a price-leading rear-wheel-drive entry-level model, tips the scales at close to 1620kg.   
Key to the weight loss is the adoption of the latest evolution of Audi's MLB platform already used by the new Q7 and A4. It uses a greater percentage of hot-formed high-strength steel and cast aluminium elements than the initial MLB structure, providing the new-generation Q5 with not only much lighter but also more rigid underpinnings than its seven-year-old predecessor.
While the prototypes spied here are comprehensively disguised, the new SUV remains close to the existing model in size with a length of around 4700mm, a width of 1950mm and a height of 1650mm.
A moderate increase in the wheelbase, which currently stretches to 2810mm, promises to provide added levels of accommodation, most notably in the rear, where officials suggest the 2016 model benefits from additional leg and shoulder room. Boot capacity is also said to have increased beyond the nominal 540 litres of today's Q5.
Audi design boss Marc Lichte has given the Q5 a more rugged look than that of the recently introduced Q7. Seen here, elements such as prominent wheel arch flares and large wheelhouses are evident underneath the camouflage of these latest test mules. As with the original model, it also appears to feature a clamshell-style one-piece tailgate with integrated tail-lights.
As with the new A4, buyers will get to choose between standared bi-Xenon headlights, with LED and LED-based Matrix units set to be made available as an option, according to highly placed Ingolstadt insiders.
Inside, there is a highly contemporary dashboard similar in look to that first unveiled on the third-generation TT and continued with mild changes on the latest Q7 and, most recently, the new A4.
Buyers will get to choose between three different control systems: the standard and base MMI arrangements operate in combination with a 7.0in free-standing monitor and rotary dial, while the top-of-the-line MMI Plus system combines with a larger 8.3in monitor, rotary dial and touch pad.
As with the A4, the Q5 will also feature up to two separate Nvidia Tegra 30 chipsets – one for the free-standing monitor and the other for an optional active instrument display, each capable of supporting the latest Google Earth 7.0-based navigation in combination with MMI Plus. Audi is also working closely with driver assistance system specialist Mobile Eye to provide the Q5 with the latest in 3D camera technology for a variety of driver aids.  
The new Q5 will be sold with a range of four-cylinder and V6 petrol and diesel engines from the outset of sales late next year. In combination with efforts that are claimed to have reduced aerodynamic drag to less than 0.30 and brought about a significant lowering in mechanical drag, they are said to provide fuel economy savings of up to 15% compared with the first-generation model.
The four-cylinder petrol and diesel engines and standard V6 diesel units are set to be carried over from the latest A4 without significant changes, while the V6 petrol engines form part of a new generation of powerplants being developed in a joint engineering project between Audi and Porsche under the codename KoVoMo.
Also planned is a new plug-in hybrid driveline option. It uses a 2.0-litre four-cylinder petrol engine in combination with two electric motors, with one mounted within the gearbox and the other within the rear axle. Already highlighted on the Audi Allroad Shooting Brake concept revealed at the 2014 Detroit motor show, the new system is said to provide the new Q5 with an electric range of up to 31 miles.
Moves are also afoot to provide the Q5 with a wider range of performance engine options. The 3.0-litre V6 diesel engine used in the existing SQ5 is rumoured to receive a moderate increase in output, taking it from 306bhp to around 325bhp. Also planned is a twin-turbocharged 3.0-litre V6-powered range-topping RS Q5 model developing in the region of 500bhp.
Alongside traditional quattro four-wheel drive, the new mid-sized Audi SUV will also offer rear-wheel drive in combination with the least powerful four-cylinder petrol and diesel engines. Gearbox choices will include either a six-speed manual gearbox, seven-speed S tronic dual-clutch automatic or eight-speed torque converter-equipped automatic depending on the engine that is chosen.
The new Q5 will be underpinned by a new five-link front and rear suspension system with steel springs and adjustable dampers, a set-up Audi engineers confirm is borrowed largely from the latest A4.
Unlike its more on-road-focused sibling, though, the new SUV is planned to be offered with an optional air suspension offering an automatic self-levelling feature as part of efforts to provide it with an improved ride and enhanced towing qualities.
To free up production capacity at its main Ingolstadt manufacturing facility in Germany, the second-generation Q5 is planned to be produced in a new Audi factory in San José Chiapa in Mexico. Further assembly will take place in Changchun, China and Aurangabad, India. 
Get the latest car news, reviews and galleries from Autocar direct to your inbox every week. Enter your email address below: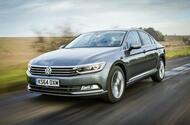 Firm admits it is "theoretically" possible it cheated Euro tests - but claims it may not breach regulations if it did
The Volkswagen Group has admitted its cars could "theoretically" have used its manipulation software during European emissions tests - but is trying to establish whether doing so would be illegal.
Asked by Autocar if VW had established whether the manipulation software was employed during European emissions testing, a spokesman said he could only confirm that "the software used in some diesel vehicles can theoretically detect a dynometer set-up and influence the emission strategy."
He added: "So far as we know today only vehicles with diesel engines by code EA189 are affected."
The spokesman also raised the possibility that, even if VW Group cars are found to have employed the software manipulation system in European tests, it may not breach regulations. "It is not certain whether this function can be catagorised as a defeat device under European standards," he said.
Blog: when is manipulation software not a defeat device?
Although the regulations clearly state "the use of defeat devices that reduce the effectiveness of emission control systems shall be prohibited", the spokesman's comments suggest VW is investigating not only whether the software activated, but also whether, if it did, it constitues a defeat device under the definitions of the European tests.
Under European regulations, a defeat device is described as "any element of design which senses temperature, vehicle speed, engine speed (RPM), transmission gear, manifold vacuum or any other parameter for the purpose of activating, modulating, delaying or deactivating the operation of any part of the emission control system, that reduces the effectiveness of the emission control system under conditions which may reasonably be expected to be encountered in normal vehicle operation and use."
To date, the VW Group has only confirmed that the software was used during emissions tests in the USA (a process called FTP75), where cars must achieve lower levels of NOx emissions than in Europe, and that around 11 million vehicles worldwide are fitted with the cheat software, including almost 1.2m in the UK.
Blog: Could Volkswagen be doing a better job of managing the crisis?
VW claims that the delay in establishing whether it also cheated European tests is a result of the scale and complexity of the EA189 engine production cycle. The single EA189 code incorporates three different cubic capacities and multiple power outputs - and the powerplant has also been paired with three different manual gearboxes and three specs of DSG dual-clutch transmissions. It was also fitted across four brands - VW, Audi, Seat and Skoda - and most cars were modified every model year. 
The spokesman added: "Only EA189 engines show a significant difference between cycle test results and on-road results. Whether and how this software really interacts is part of internal and external investigations. We are working at full speed  to implement technical measures to eliminate these deviations. That's why these questions are based on speculation."
A VW spokesman has previously declined to speculate on how much effect the 'defeat device' could have had on NEDC results. In 2009 Europe's NOx regulations were not as strict as those imposed in the USA, when legal limits were set at 70 milligrams/km, a drop of 90% compared to the limits that had previously been in place. That has led to suggestions affected cars would not have needed to activate the cheat software during European testing because it would not have been required to pass the tests. In 2009 the EU5 emissions limit for NOx was 180mg/km.
Read more on the Volkswagen emissions scandal:
Bugatti under threat as boss warns of 'painful' cuts
VW to recall affected cars in January
Blog - navel gazing at Volkswagen
Blog - Keeping up with pollution laws is not always easy for car makers
Blog - How Volkswagen can survive its emissions scandal
Get the latest car news, reviews and galleries from Autocar direct to your inbox every week. Enter your email address below: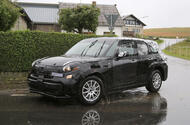 Smaller of Alfa Romeo's planned new SUV models spotted testing; will be twinned with new SUVs from sister brands Jeep and Fiat
These are the latest images of the smaller of Alfa Romeo's two new SUV models, which has been testing as an early mule on the roads of Italy.
Fiat Chrysler Auto boss Sergio Marchionne has revealed ambitious seven-model plan for Alfa's revival, including two 'Utility Vehicles'. Arriving 'between 2016 and 2018', the two models are expected to be the equivalent of BMW's X3 and X5 in size and market positioning.
The larger SUV is expected to be twinned with the upcoming Maserati Levante, although the Alfa will get its own exterior and interior design.
The smaller Alfa SUV seen here will be twinned with upcoming Fiat and Jeep medium-sized SUVs and use the same basic structure. However, the Alfa Romeo version is expected to get its own distinct range of engines and transmissions. 
Although this engineering car is a heavily chopped-about Fiat 500L, it's thought to be a testbed for those Alfa Romeo engines and transmission.
The mule's extended rear overhang is necessary to accommodate the production Alfa's exhaust system. It also gives a good clue to the size of the final car, which is not expected until 2017.
Little news has emerged about Alfa's new engine line-up aside from the availability of a new 'Ferrari-derived' V6. However, the Quadrifoglio performance version of the small Alfa SUV is expected to get the latest version of the highly regarded 1750 TBi engine used in the 4C sports car.
This engine currently develops 235bhp and 250lb ft from just 2000rpm. The updated unit could get Multiair cylinder heads and is expected to improve on these figures as well as cutting fuel consumption.
Get the latest car news, reviews and galleries from Autocar direct to your inbox every week. Enter your email address below: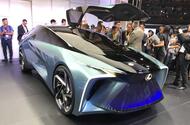 A concept previewing the next-generation luxury saloon could be seen at this month's Tokyo motor show
Lexus has announced plans to showcase a luxurious new concept car at the Tokyo motor show later this month, and Autocar understands the concept will preview the next-generation LS saloon.
Officially described as previewing "Lexus' future vision of progressive luxury", little official information has been released regarding the concept's identity, but it's known that Lexus wants to mark 25 years of sales with a landmark launch.
The new LS - a rival to the Audi A8, BMW 7 Series and Mercedes-Benz S-Class - is eagerly anticipated because it would act as a technology showpiece for the entire Lexus and Toyota ranges, highlighting developments that are drip-feed through to future cars.
Unconfirmed reports suggest that the new range-topping saloon from Toyota's luxury brand will be powered by a V8 hybrid powertrain developing around 535bhp.
A V8-powered LS, without the hybrid system, is tipped to develop around 465bhp.
Lexus's first car, the LS400, was launched in late 1989 after being revealed at that year's Detroit motor show. It was reputed to have cost a billion dollars to develop and set new standards of refinement for luxury saloons.
The company's European boss Alain Uyttenhoven has already said the car will become "more emotional", saying: "The LS will remain the pinnacle of the range and have the highest price point."
He also denied rumours that the luxury saloon was going to adopt a Porsche Panamera-style liftback: "You have to understand how our customers use these cars. In the US if they want to carry things they also have a pick-up and in China most of them are driven, while they sit in the back."
Uyttenhoven refused to be drawn on the details of what is meant by "more emotional", but it's likely to include more distinct styling for the next LS.
"It's not good for the brand to have 'Russian doll' styling," he said. "We're not chasing market share so we need to make cars that people notice, cars that polarise opinion so that people love them or don't like them. We also need to trade on Japanese differentiation, design and attention to detail."
Read more Tokyo motor show news
Get the latest car news, reviews and galleries from Autocar direct to your inbox every week. Enter your email address below: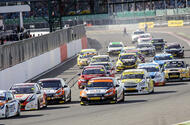 We shadow Jason Plato's race engineer at Silverstone to find out what Team BMR get up to behind the scenes at a BTCC event
Sunday, 8.30am - When I arrive at the Team BMR pit garage, it is already bustling with activity. The disappointment over the previous day's qualifying is palpable. Jason Plato will start from 10th position on the grid for the opening race and Aron Smith in eighth, 
with Colin Turkington settling for sixth.
The team's fourth driver, Warren Scott, fractured 
two vertebrae in a heavy accident during practice and is forced to miss the business end of the weekend as a result.
These Silverstone races are huge for Team BMR. Plato and Turkington are both still in with a shout of the title, but Honda's Gordon Shedden leads the championship. Plato and Turkington need some big points today.
Outside the team garage, I meet Carl Faux, 
Jason Plato's race engineer, who breaks down his team's roles to me. Plato is the driver, Faux describes himself as "in charge of pace", Darren Sunley sorts out the tyres and mechanic Brenton Yule works with three other mechanics, who 
take direction from him.
9.15am - Plato is outside the team truck, which is directly opposite the pit garage. He's in a jovial mood, bouncing around, talking to team members, showing them memes on his phone and discussing jet engines for an upcoming project. We talk about how he prepares himself for races.
"I don't have any rituals," he says, besides an essential toilet break an hour before the first race. "I don't want to get myself too pumped up and over-think things; I just wait for the first warm-up lap and that really gets me in the zone."
We walk through the garage past the team's Volkswagen CC race cars and look out to the 
hordes of spectators waiting for an autograph. 
I leave Plato to it.
10.00am - Faux ushers me into the team truck and the whole team – including Plato, Turkington and Smith – packs in to discuss strategy. It's rare for anyone outside of the team to be allowed in here.
Engineers huddle around laptops and performance graphs are passed around for the drivers to examine. They offer feedback to the team on the set-up changes they'd like on their cars.
The atmosphere is initially light-hearted, with Plato leading a sing-along to Elton John's Rocket Man, but then it's down to business.
They discuss when the drivers should do their fast lap. Planning it is important, because your position on the grid for race two is determined by your fastest lap in the first race, not where you finish. The drivers agree not to hold each other up and that the place to let a team-mate overtake is under the bridge. The sign that they'll let them pass will be a tap on the brakes.
Outside the truck, I see Sunley in the sunshine with the race tyres. "It's against regulations to artificially warm the tyres, but there's nothing artificial about the sun," he says.
11.41am - I take my place in the garage to watch the action unfold. A mixture of family and friends of the drivers – about 15 in total – crowd in.
Faux hands me a set of headphones to listen in on the communication between him and Plato. Although each team member has a pair of headphones, 95% of the communication is between the engineer and the driver.
"Friendliness is a hindrance," Faux explains. "But a good relationship is very important. 
There has to be mutual trust, and you have to understand each other."
Before each race, Faux draws out the grid and uses a blue highlighter to show Plato which rival drivers are running soft tyres – Plato's CC is on mediums – and he also writes in how much success ballast each driver is carrying.
I follow Plato's car out onto the grid as it weaves in and out of glamorous grid girls, fans, team members and the occasional TV camera. Faux 
is holding his clipboard and walking around 
the car, meticulously carrying out some final checks with the team.
Just before he leaves Plato's car to take his place on the pit wall, Faux holds the grid sheet in front of his driver, who is strapped tightly into the Volkswagen,  so that the very last thing he sees before the start is the line-up.
Faux says: "Jason knows the line-up, but it's good for that to be the last thing he sees so he knows exactly who to put the pressure on and 
who might be chasing him. It helps to focus."I walk with the team back to the garage, ready for the start of the race.
12.21pm - Race one is in progress and Plato is running in 11th position when drama strikes.
"Puncture, puncture, puncture," comes his voice over the comms system and the mechanics, who have been huddled around the television, burst into life to prepare for a tyre change."Let the leaders overtake you. Then cross the line," Faux tells Plato. But there's only one lap to 
go, so there's little point in trying to change the wheel and sending Plato back out there because he has no chance of points. Better to settle on his fastest lap and regroup for the next race, where he'll start in 11th place.
The race hadn't been going particularly well for Plato even before the puncture. Along the Club Straight, he was bemoaning a lack of engine power. Faux didn't have a solution. "Hang in there, buddy" was all he could offer.
Aside from exchanges about the engine, the radio was largely used to keep Plato up to date with his position and laps remaining.
12.30pm - Ahead of race two, Faux orders an engine change. It's action stations for the entire team. Before 
Faux disappears into the melee, I ask him how much time he would usually allow for an engine change. "About four hours," he replies. The next race starts in two hours.
1.45pm - While the mechanics work frantically to prepare the new engine, Sunley is scraping the rubber off the used tyres and conducting a post-mortem on the punctured front left.
Initially, it was thought that it might have been some damage inflicted by an aggressive kerb. However, further inspection shows a hole in the middle of the tyre, likely to have been caused by some debris on the track and resulting in the slow deflation and ultimate failure.
Two other cars incurred punctures and their team managers come over to discuss their thoughts with Faux.
Plato avoids the mayhem of the engine change and is getting himself ready, but Faux is in the thick of the action. "Thirty minutes," he shouts, spanner in hand. He thought about changing the engine last night but saw it as too much of a risk. Now there's no choice. They need the points.
2.14pm - Plato's engine is in and the tyres are fitted, so 
he jumps in and sets off for the grid without a second to spare. I find one of the relieved but exhausted mechanics, who says they had to cut some small corners – namely, some screws here and there – when putting the front back on, because there just wasn't enough time to do 
the job as thoroughly as they all would have wanted. He tells me that mechanics usually 
stick to their assigned driver, but in this instance, because Smith and Turkington didn't need any work done on their cars, their mechanics lent a helping hand to Plato's crew.
3.00pm - Plato's second race passes without incident. He manages seventh place and Smith gets on the podium by finishing third, but Turkington picks up a tyre puncture.
4.18pm - With a far less frantic build-up to the final race of the day, Yule has some time to talk me through all the standard adjustments that are made on the car before each race. There's a brake change and a "spanner check" (a check on the nuts and bolts), as well as fuel replacement and a success ballast change, if needed.
Plato is back on the medium tyre compound for the final race so he can be more aggressive. Faux changes the cambers and the rear ride height and anti-roll bar to prevent understeer, but the changes are fairly minor ones. For the third and final race of the day, a number of the top 10 finishers from race two benefit from a random reverse-grid draw. It has been kind to Team BMR, because Turkington 
has ended up in third place on the grid and Plato will start from fourth.
5.50pm - For the third race, I change my radio to pick up everything from the garage across all three cars. There's a lot of talking initially while the teams carry out their final checks on the grid, but it falls silent for the start of the race and there are only occasional position references during it. That is until "Get in there you beauty!" cuts in above the background noise as Turkington crosses the line 
as winner, with Plato fourth.
6.00pm - The Turkington and Smith camps come away from this weekend happy, but Faux and Plato are understandably disappointed. They made the best of a bad situation, though, and Faux is clearly proud of how his team coped with the engine change before race two.
"Jason and I have had six wins from nine Silverstone races, so of course we're very disappointed," he says. Nevertheless, Plato is 
still second in the drivers' standings, 23 points behind Shedden and still in with a strong shout 
of clinching the title at the Brands Hatch showdown this weekend.
"It's going to be tough," Faux says. "But we've pulled back more points than that before." 
Read our full preview of this weekend's BTCC action
Get the latest car news, reviews and galleries from Autocar direct to your inbox every week. Enter your email address below: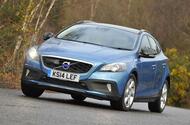 Replacement for today's V40 is in development as part of a new family of small premium cars from Volvo
Work on the all-new platform that will underpin Volvo's future range of compact cars - including a replacement for the V40 - is well under way with parent company Geely at a new research facility in Gothenburg, Sweden, according to Volvo's research and development boss, Peter Mertens.
The new architecture is dubbed CMA. Mertens said the development work was especially challenging because the new 'tool box' of component sets and structural sub-assemblies would have to be versatile enough to form the basis of models in both mainstream and premium sectors.
"We have to cover everything from the mass market to an Audi A3 rival with CMA. Volkswagen's MQB is doing something similar, but we have to push hard to ensure that we can have greater differentiation [between Geely and Volvo models]," he said.
The architecture will also underpin a compact crossover, likely to be badged XC40. Mertens said the CMA platform will be vital in helping to reduce Volvo's corporate fuel economy average, because the Swedes are hoping to expand significantly in the premium compact market. Currently, Volvo achieves about 110,000 sales annually for the V40 and V40 Cross Country.
Mertens, who said he is "deeply involved" in the CMA architecture, has form in this tricky area. He led the platform design work on the General Motors structure that was used globally to underpin cars at different price levels and aimed at different markets, including the Vauxhall Astra, upmarket Buick Verano and budget Chevrolet Cruze.
Early last year, it was confirmed that Geely was working on a new family of small premium cars which included a replacement for the V40. The project will yield a range of similarly sized models for Geely, which sells a variety of brands in China.
Commenting on the decision to collaborate between themselves rather than seeking outside help, joint venture boss Mäts Fagerhag said: "We are in charge of our own destiny."
Get the latest car news, reviews and galleries from Autocar direct to your inbox every week. Enter your email address below: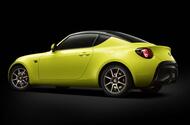 Toyota is wheeling out the S-FR sports car concept at Tokyo
Japan's autumn motor show has played second fiddle to Los Angeles in recent years - but now the local brands are fighting back

Could this finally be the year when Japan's autumn motor show fights back and overshadows its calendar neighbour in the United States?

In recent years, the biennial show in Tokyo has been alarmingly close to the West Coast extravaganza in Los Angeles - and the American event has generally taken the lion's share of the big launches.

That looks unlikely to happen this year, though. The two shows have been pulled further apart in the calendar, admittedly - Tokyo is now well before the end of October while LA has gone further into November to create a distinct gap. And yet the launch line-up that we're going to see at the Big Sight exhibition centre in a few weeks' time is a fair bit more appealing than the sparse offering that appears likely in downtown LA.

The key is that Japan's domestic manufacturers are really pulling out the stops in 2015, whereas in recent years they've done far too good a job of hiding their light under a bushel - or just viewing Tokyo as a shop window for local oddities instead of stuff the rest of the world could be interested in.

Just look at the list of vehicles that have already been confirmed for Tokyo. Toyota? The new Prius will be joined by a range of concepts, including an intriguing small sports car called S-FR. Mazda? Only a show car that previews the next generation of rotary-engined sports car. Honda? A new fuel-cell vehicle. Subaru? A concept showing the next Impreza. Mitsubishi? A neat-looking small SUV that's said to preview an all-electric version of the ASX.

And those are the cars we know about. Lexus could well reveal its next generation of LS. And we still don't know precisely what Nissan will bring to the party to go alongside its Teatro for Dayz concept.

And LA? We expect to see the Range Rover Evoque Convertible, and probably an SVR variant of Jaguar's F-Type. Porsche's facelifted four-wheel-drive 911s will be there too, along with the admittedly cool Cayman GT4 Clubsport racer. But other heavyweight launches look thin on the ground; if Fiat's new 124 - pencilled in as 'likely' instead of 'certain' - does turn up in LA, it could well have the spotlight to itself.

In truth, this is no bad thing. The car world needs a strong Japanese show, and it's certainly time that keen engineers and designers at the likes of Toyota and Honda were given the freedom to really innovate and excite again. And even if LA is a bit quieter than normal, it means that Detroit 2016 - the traditional frost-bitten year-opener - could be a belter.



Michael Horn has stood up and faced the music in the form of a US Congressional committee. It's hard not to feel a flicker of sorrow for the man, even if sympathy for VW is in short supply
The feelings towards the top men at Volkswagen over the last few weeks have been varied, but they have been a mixture of incredulity, resentment and disappointment.
A lack of openness from the company as a whole, and a lack of urgency when it came to reassuring customers about whether their car was involved or not, means that this is not a big surprise.
However, it was hard to not feel a flicker of sympathy for Michael Horn when he faced the music in America today. As the boss of VW in America, Horn was the first senior employee to have to stand up and admit that the company had done wrong, and now he was having to answer questions from a US Congressional committee.
If you missed it, it started with a summary of the situation from a few members of the committee, before Horn issued an apology, when he stated that the investigation was ongoing. Each member of the committee then had five minutes to pose questions.
The committee was (as many of us will be) incredulous that Horn did not know about the defeat devices before 3 September, and he faced this question several times over. He admitted he knew of emissions irregularities, but not about the device itself.
Horn reiterated several times that he didn't, and that he is not an engineer; his history is in sales.
He also had to state that while he is the CEO, he is the CEO in America and not the overall boss. He also had to reiterate that he had no part in the development of the device in question.
But one reason I felt sorry for Horn was the manner in which the way some of the questions were posed. Lots of the committee started their answer with a personal anecdote, saying they felt scared or let down, but some then dropped in that they had only ever bought petrol cars. Some others asked basic questions, such as whether the emissions standards were different in Europe - something five minutes on Google would have answered. Some barely even asked questions and chose to berate VW for their full five minutes. One example being: "How do you call yourself a member of the human race when you knowingly poisoned the planet?"
Yes, VW has done wrong, the questions need answering, the answers have been insufficient so far and the problems have to be solved. But the questions have to be aimed in the right direction, and the right people have to step forward and answer them rather than leaving someone like Horn to look like a scapegoat. This is a big deal, but it is about more than America and the man at the head of one branch of the company.
Honda FCV
Radical concept cars from Toyota, Suzuki and Nissan will be unveiled in Tokyo alongside plenty of other new metal

The Tokyo motor show opens its doors on 29 October and Autocar will be there to bring you the very latest news, analysis and pictures.

Traditonally, the Tokyo motor show is a stomping ground for radical concept cars and new designs, and already we've seen what the likes of Toyota, Nissan and Suzuki will be bringing for their home show. As usual, big-hitting manufacturers such as Audi, BMW, Jaguar Land Rover, Mercedes-Benz and Volkswagen will also be in attendance, this being the first major public event for Volkswagen since its emissions scandal erupted in September.

Keep checking back to this page as we move closer to the show, as we'll be updating it with new vehicles and images as we get them. In the meantime, here's our list of what to expect at the Tokyo motor show. You can also read more Tokyo motor show news here.

Tokyo motor show 2015 - the key cars

Honda FCV - A production-ready successor to the FCX arrives in Japan next year, and it's already confirmed for the UK market.

Lexus LS - The next generation of Lexus's luxury saloon could be launched in Tokyo to celebrate 25 years of sales, and could come with a V8 hybrid powertrain.

Mazda rotary concept - So far, Mazda has only confirmed it will showcase a new sports car concept in Tokyo, but Autocar understands the car could be a rotary-engined successor to the RX-8.

Mitsubishi eX - Officially described as showcasing Mitsubishi's EV technology, the eX concept could preview a future all-electric version of the ASX.

Nissan Teatro for Dayz - Nissan's latest concept is designed to be a 'clean canvas' for digital sharing, and features a customisable digital interior.

Subaru Viziv Future Concept - This fourth outing for Subaru's Viziv concept shows how autonomous tech could be applied to the firm's road cars.

Subaru Impreza - The new Impreza is due to arrive next year, and ushers in a new standardised platform for Subaru - while also taking on a more conventional hatchback shape.

Suzuki Ignis - Production version of Suzuki's iM-4 concept will go on sale in the UK, but might not take the Ignis name in this country.

Suzuki Mighty Deck - Described as a 'fun-oriented minicar', the Mighty Deck features a retractable soft-top roof and open rear deck.

Suzuki Air Triser - Suzuki says the Air Triser embodies "the concept of a private lounge" and offers three rows of seating in a compact MPV body.

Toyota Kikai - Back to basics concept is designed to show the beauty of machinery, hence why most of its internal parts are on display.

Toyota FCV Plus - Next-generation hydrogen car concept can be used to power local communities, and even generate electricity from external hydrogen supplies.

Toyota S-FR - S-FR concept previews a new entry-level sports car from Toyota which would sit underneath the current GT86.

Get the latest car news, reviews and galleries from Autocar direct to your inbox every week. Enter your email address below: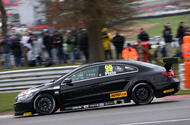 It's the final weekend of the Dunlop MSA British Touring Car Championship at Brands Hatch. Jason Plato reveals how to qualify on pole position
After 501 laps and more than 925 miles of flat-out competition over 27 rounds, played out on nine different circuits, the 2015 Dunlop MSA British Touring Car Championship reaches its climax at Brands Hatch this weekend with five drivers going toe-to-toe for glory.
Both factory Honda Civic Type R drivers Gordon Shedden and Matt Neal will go up against two Team BMR-run VW CCs of Jason Plato and Colin Turkington. Andrew Jordan's factory-backed MG6 GT also has a mathematical chance of the silverware.
Shedden leads the standings by 23 points, which means he has one hand on the trophy, but second-place Plato is a wily fox who has been around the BTCC block for almost two decades. It would take a real mishap for Shedden to lose his grasp on the title but the BTCC has a way of keeping the drama going to the very last moment.
Turkington is 32 points away from the summit, with Neal 37 points adrift of his leading team-mate. There are 67 points on offer in total over the three races in Kent.
The competitiveness of the category is never highlighted better than on the Grand Prix loop at Brands. It suits the shorter, longer, front-wheel-drive and rear-wheel-drive machines, meaning no one has an advantage. It is a great leveller, which is just want you want when it is all on the line.
Shedden and Plato can rely on the backing of their sister cars should they not have a disaster in the opening round and slip back.
Add in to that mix 1997 and 2000 champion Alain Menu, who has been drafted into the Team BMR squad in a third car. He is deputising for the injured team boss Warren Scott. Although the Swiss driver has been out of the cockpit for 12 months, he loves the 2.433-mile course and could be on hand to assist either Plato or Turkington's title hopes.
It is all to play for and even the most hardened gambler would be keeping his loot firmly in his pocket this weekend.
Jason Plato on how to qualify on pole position at Brands Hatch Grand Prix
Jason Plato's MG6 GT was in the title fight for the British Touring Car Championship 12 months ago. He narrowly failed to lift the crown but his lap for pole position on the Saturday leading up to the showdown was sensational. He talks us around that lap, which was 0.9s faster than his rivals:
"Going in to Paddock Hill Bend, you can see that I am on the brakes over the crest going in to the corner. You approach it maybe only 10mph faster than on the short Indy layout, but it changes the right-hander dramatically. Because you are on the anchors when the car is going light, you have to have a lot of finesse and care in the braking zone to make sure she doesn't swap around on you.
From there, it is on up to Druids. This can be a frustrating corner because you have to wait a long time on the exit. I heave on the brakes, get the weight transferred to the front of the car and get to the apex. You can get on the power and come out faster, but that compromises your line so you will see that I wait a bit before I light her up for the run down to Graham Hill Bend, the left-hander at the bottom of the hill.  
Graham Hill Bend is crucial. You need the car to rotate a little from the rear to help you straighten it up for the exit, but too much rotation can spit you off. It is where a well set-up car will really reap rewards.
On to the left-hander at Surtees, and this is the key corner because it throws you out on to the long back straight. Unlike a lot of corners, there is more than one ideal line. You will see that I go out wide and flatten the exit of the corner off as much as possible – that is so I can get a strong run down the long straight that follows. You want to be able to open the taps as soon as possible. The more you have to tickle the throttle on the exit, the less ultimate speed you will have on the flat-out part. So you have to give yourself as much exit Tarmac as possible to be flat chat.
The next three corners are my favourites. You get to Hawthorn and it is uphill on the entry and you turn in blind. You have to pick your line. The camber of the hill helps you to stick to the road. It is ballsy. Every second you are off the throttle, you lose speed because it is uphill, so you need to get hard on the power even before the apex and hope that you've left enough room on the exit. You always feel like you have left time on the table there, but you generally haven't.
The following Westfield right-hander is similar, but you approach on the level. There is a kerb on the right on the apex, but I tend to avoid that. You are asking a lot of the car at that point because the car is on load, so to demand that the rollbars cope with kerbs as well is a step too far.
Up to Sheene, and again I avoid the kerb on the entry to this blind-sighted right-hander. We were having trouble with the car over the bumps, so I took the safest path. You have to pick your line and pick up the power before you know where you are going to exit, so it is guesswork. You will see that I skirt the edge of the grass on the outside of the turn, which is what everybody does. It is a brinkmanship game.
Next is Stirlings, which is banked and is a great turn. You have to let the car roll through the corner, but beware in the wet. Even if it is dry at the front part of the track, the damp stays under the trees here and puddles form on the entry and apex ready to catch you out.
Down to the final turn, Clearways. This is so tough because just as you brake and turn in, you go over a crest. That means you are putting the power on while the car is still light and floating. You need to get the power on soon, but until the car settles, you don't know what line you are on – and there is a huge gravel trap on the outside to catch you out. You have to hold your breath a little bit here and pray you have got it right. From there, it is up to the line and hopefully, you've done enough to beat the rest…"
Read Autocar's race reports from the 2015 season
Race report from round 09 - Silverstone
Race report from round 08 - Rockingham
Race report from round 07 - Knockhill
Race report from round 06 - Snetterton
Race report from round 05 - Croft
Race report from round 04 - Oulton Park
Race report from round 03 - Thruxton
Race report from round 02 - Donington Park
Race report from round 01 - Brands Hatch
Get the latest car news, reviews and galleries from Autocar direct to your inbox every week. Enter your email address below: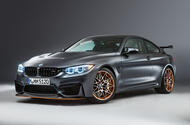 Track-focused M4 GTS is lighter and harder-hitting than the regular M4 and can sprint from 0-62mph in 3.8sec
The new BMW M4 GTS is being billed as the pinnacle of the 4 Series range. It's a stripped-back model optimised for use on the track while still remaining road legal.
The M4 GTS comes with a 68bhp boost over the standard M4, taking power to 493bhp. Torque has also increased, by 37lb ft to 443lb ft.
These increases help to improve performance, with the 0-62mph sprint taking 3.8sec, notably quicker than the standard M4's 4.3sec. The last BMW to wear the GTS badge - the previous-generation M3 - managed 0-62mph in 4.4sec.
The performance increase is in part because of a new water injection system for the twin-turbocharged 3.0-litre six-cylinder petrol engine. Despite the power boost, combined fuel economy remains at 34mpg.
Even amateur drivers will be able to appreciate the changes, according to M4 GTS product manager Christoph Smieskol. "You feel the additional torque," he said. "It is something you really sense in the car, especially in the higher revs, above 5500rpm. You can really feel the additional punch in the car."
The power output is slightly less than the Mercedes-AMG C63 S Coupé's 503bhp. However, BMW says the power-to-weight ratio was one of its main focuses and the car is lighter in several key areas.
The most notable weight loss comes from the cabin, because the rear seats have been removed and replaced by a roll cage. The front seats are now bucket items, stripping out around 20kg.
Other weight reductions come from the carbonfibre-reinforced plastic bonnet (which saves around 3kg), the standard-fit carbon-ceramic brakes (around 8kg) and the lightweight centre console and door panels, which are new. The car features a large amount of carbonfibre, including on the front splitter, the roof and the large rear spoiler.
All of the weight-saving measures shed 80kg, taking the total weight to 1510kg.
The M4 GTS also comes with bespoke visual and performance upgrades, including a manually adjustable suspension set-up. The car has a sports exhaust system made of lightweight titanium.
Inside, the GTS gets an M sports steering wheel covered in Alcantara. The dashboard is also clad in Alcantara and features orange GTS badging. The door panels have fabric door pulls in BMW M colours.
The only transmission option is the standard M4's seven-speed M DCT dual-clutch auto, with launch control. The exterior is available in a choice of just three colours: black, white and matt grey.
BMW says the upgrades have resulted in a Nürburgring lap time of 7min 28sec - a full 20 seconds faster than the previous M3 GTS.
Just 700 examples of the M4 GTS will be offered for sale. Of these, 30 will make it to the UK in right-hand-drive form. Despite the car's £121,770 starting price, BMW said it has had more expressions of interest than available cars.
Production will begin at the end of this year and first deliveries will be next spring.
Q&A with Christoph Smieskol, product manager for M3, M4 and M4 GTS
What do you see as the M4 GTS's rivals?
"We see this as a rival to the Mercedes-AMG C63 Black Series, which we believe is out in 2017. The 911 GT3 is a different package. The AMG C63 S is a competitor to the base M4."
Does it matter that you are just short of the AMG C63 S's 503bhp?
"We always try to compete on power-to-weight, as that is where you get advantageson the track. This is a track-focused car, so that was important."
What do customers expect from a GTS?
"These customers expect innovations. That is the case with every generation. They expect something special and they expect state-of-the-art tech on the GTS. They have a feel for the performance, and the figures are what matter to them: 0-62mph, power, the weight."
Could you do more with the M4 in terms of power or performance?
"This is our pinnacle car. From the M4 perspective, that is it. For us, it is the demonstrator of what our engineers are capable of. We have a lot of additional lightweight components, and the OLED tail-lights are a first step for us. We are seeing how they work. They have a very specific M slant on them."
Watch the BMW M4 take on the Lexus RC F in our video below.
Get the latest car news, reviews and galleries from Autocar direct to your inbox every week. Enter your email address below: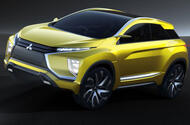 Mitsubishi to show off future of electric vehicles with the eX at the Tokyo show, previewing the look of an electric ASX
The Mitsubishi eX will be revealed at the Tokyo motor show, showcasing the future of the company's electric vehicle technology.
The eX is all-electric and described as a compact SUV, which would position it below the Outlander in the company's range. The name is said to stand for 'electric X (cross)-over', according to the brand.
As well as the electric powertrain, Mitsubishi says that the eX will come with an all-wheel drive system, active safety, connected car and automated driving systems.
Mitsubishi also says that the eX is representative of the company's future design direction, both inside and out. It describes the concept as being a mixture of a shooting brake, and a compact SUV. It also comes with a new interpretation of the so-called Dynamic Shield front-end design.
Mitsubishi has previously told Autocar of its plans to expand its SUV line-up, with a range of five models planned by 2020. There will be new models between the ASX and Outlander, and Outlander and Shogun, with the ASX and Outlander growing and shrinking to accommodate the new vehicles. The size of the eX suggests it is previewing the look of a smaller ASX or the model just above it.
Get the latest car news, reviews and galleries from Autocar direct to your inbox every week. Enter your email address below: