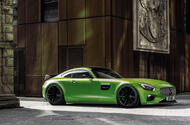 Mercedes-AMG will launch a hardcore variant of its GT sports car at this year's Festival of Speed; its V8 will produce around 570bhp
The hotly anticipated Mercedes-AMG GT R looks set to make its world debut at the Goodwood Festival of Speed this June, after Michelin listed the car as an attendee for the event's Supercar Paddock.
The track-inspired version of the range-topping GT has already been spotted during development testing in the cold climates of the Arctic Circle, but its display at the 2016 event will be the first time Mercedes has officially shown the car to the public.
When it eventually goes on sale, the new two-seater is expected to be a key rival to Mercedes' Stuttgart neighbour Porsche and its highly rated 911 GT3 RS. It'll be built on the same assembly line as the GT and GT S at Mercedes-Benz's Sindelfingen factory in Germany.
The GT R is the third in a planned five-model line-up and is the most aggressive incarnation of the GT yet. Together with an upgraded engine delivering around 570bhp, it receives heavily reworked underpinnings developed as part of a homologation package for the GT3 race car unveiled at last year's Geneva motor show.
Although AMG remains tight-lipped about production plans for the GT R, information supplied to dealers by Mercedes-Benz suggests volumes will be limited in a move that will push the price of the GT R well above the £110,500 of the GT S.
Reflecting its track focus, the GT R receives a number of functional aerodynamic upgrades aimed at improving airflow to and from the engine bay, as well as increasing the downforce acting on the front and rear axles for improved stability and cornering speeds.
The GT R has a new front bumper that features a prominent splitter element, along with an enlarged central air duct and altered secondary ducts on each side.
These are joined by a modified duct within the trailing edge of the long front wings, wider rear wings and a boot-mounted carbonfibre rear wing. In addition, there is a new rear bumper that houses a horizontal air duct to extract hot air from the rear differential, a large hexagonal-shaped central exhaust and a reworked dual-channel diffuser.
However, the most distinctive stylistic change is the adoption of what Mercedes-AMG officials describe as a new Panamericana grille originally unveiled on the track-only GT3 race car late last year.
Inspired by the grille treatment of Mercedes-Benz's 1952 SL Panamericana race car, it features an altered shape along with 15 vertical slats among the familiar three-pointed star emblem. The effect is to give the GT R a more instantly aggressive presence than the standard GT.
According to a leading member of the Mercedes-Benz design team, the new grille is set to become a signature element of future AMG models, replacing the blade-style treatment of today's models.
As part of efforts to reduce the kerb weight of the GT R below the 1570kg of the GT S, its bonnet, wings and bootlid are made from carbonfibre. Although the GT R has yet to undergo certification at the hands of the German Transport Authority, AMG insiders hint that weight has dropped by up to 60kg, suggesting it will hit the scales at around 1520kg in production trim.
By comparison, the smaller but less powerful 911 GT3 RS has a kerb weight of 1420kg.
The weight-saving touches continue inside, with the GT R sporting a lightly reworked version of the standard GT S's dashboard and manually operated seats, among other changes.
Mercedes-AMG's latest model is powered by a more heavily tuned version of the GT and GT S's twin-turbocharged 4.0-litre V8 petrol engine. New performance-enhancing features include a revised inlet manifold, extra boost pressure and a more free-flowing titanium exhaust system.
Details remains scarce ahead of the new model's unveiling this summer, but sources close to Mercedes-Benz's performance car division say the M178- designated V8 will pack in the region of 425kW. This equates to 570bhp, which would give the new GT R at least 60bhp more than the GT S.
AMG's powertrain engineers, headed by Christian Enderle, have also raised the torque loading of the 90deg V8. Again, nothing is official, but Autocar has been told the new track-focused model is to receive up to 552lb ft, or some 70lb ft more than the less highly tuned version of the engine used in the GT S.
To put this into perspective, the naturally aspirated 4.0-litre flat six engine used by the latest 911 GT3 RS kicks out 493bhp and 384lb ft. The added reserves of the GT R are channelled through a strengthened version of AMG's seven-speed dual-clutch automatic transaxle gearbox. It features revised ratios and a recalibrated electronically operated rear differential.
Although development has focused more on providing the GT R with added circuit prowess than outright speed, the new model is expected to undercut the straight-line performance of the GT S, which has an official 0-62mph time of 3.8sec and a 193mph top speed.
The underpinnings have also been suitably upgraded, with adjustable springs and dampers, revised bushings up front and a rear axle that is bolted directly to the body structure. The wheels have a diameter of 19in up front, with 275/35 tyres, and 20in at the rear, with 325/30 tyres.
The introduction of the GT R later this year will not be the final flourish for AMG's high-performance coupé. Plans also call for the launch of an even more powerful GT Black Series next year, as well as a GT Roadster in 2018.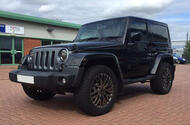 The Kahn-owned Chelsea Truck Company wants to shift its attention to one of America's best-selling SUVs once Land Rover Defender supply dries up
Design house Kahn's next partner model will be the Jeep Wrangler, it has confirmed to Autocar.
Kahn was responsible for the Aston Martin DB9-based Vengeance and various Land Rover Defender projects. This new project follows the end of the Defender's production.
A Kahn spokesman said: "We've just launched a wide-body styling package for the Jeep Wrangler, and we're looking for that car to take over where the Defender finished."
Around 500 Wranglers are sold in the UK each year, with the Kahn-owned Chelsea Truck Company accounting for a fifth of these. The US, on the other hand, buys 160,000 Wranglers a year, so this is where Kahn is eyeing expansion.
The Kahn spokesman also hinted at the possibility of an electric model. "We've got other programmes in the stages of research and development at the moment," he said. "Provided that we get through those evaluation stages, I'd like to think that we'll have something on the market within 12 months."
The EV project is being kept under close wraps and no further details were disclosed.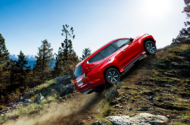 Already on sale in Asian markets, the new 4x4 could arrive in the UK this year; previous-generation car axed in 2006
The new Mitsubishi Shogun Sport is set to be launched in the UK before the end of the year, according to UK managing director Lance Bradley.
The car was introduced to Asian markets last year, badged as the Pajero Sport. Mitsubishi is working on UK-spec homologation ahead of its expected on-sale date of November. It's due to be priced between the Outlander and Shogun, meaning it should cost from around £26,000. 
According to Bradley, the introduction of the Shogun Sport would increase Mitsubishi's annual sales by 10-15%, or 3000-4000 cars. "It will increase our sales quite a lot if we get it," he said. "It looks fantastic and it's really torquey."
The Shogun Sport, which is based on the L200's platform, has a 2.4-litre diesel engine that develops 179bhp and 317lb ft. This is mated to a new eight-speed automatic transmission and Mitsubishi's Super Select 4WD II four-wheel drive system, which can operate in either two-wheel drive or all-wheel drive mode.
The previous-generation Shogun Sport model was last seen in UK showrooms in 2006, before being discontinued. 
Meanwhile, the fifth-generation Shogun, which will be available as a plug-in hybrid, is expected by 2019. "The Shogun is slightly hard to justify for investment, being a small-volume car," said Bradley.
He added that one of the advantages of Mitsubishi's newly formed tie-up with Nissan was platform sharing, hinting that this would help to accommodate the next-generation Shogun.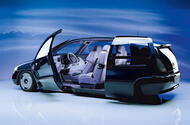 The Mercedes-Benz F100 was revealed at the 1991 Detroit motor show; accurately predicting where the industry was heading
The Mercedes-Benz F100 was revealed at the 1991 Detroit motor show, looking almost production ready. However, it was, in fact, a technologically advanced concept packed with remarkably prescient ideas, including some that wouldn't appear in Mercedes-Benz production cars for another 20 years.
The F100 was in many ways the ancestor of today's Mercedes executive models. Features such as cruise control, blind spot assist, lane keeping assist, voice recognition and a collision avoidance system all featured on the concept.
After scrutinising the car in Detroit, Autocar's Peter Robinson described it as "a mobile test bed for impending technologies and, not least, an effective generator of publicity", as well as "a complex and complicated camouflage, interesting in its own right for its problem-solving potential".
At the time, the US was Mercedes' largest export market, absorbing 78,000 cars a year – 13% of annual production. Hence the Detroit debut for the F100, which was "plucked from the depths of the advanced research department to act as a focal point for Mercedes' stand". 
Somewhat against the grain for 1991, the F100 was a "rakish MPV", and it impressed Robinson. Styling, he mused, was "superbly finished, tall but sleek, and original", while the interior, accessed by "open to the touch, electrically powered doors", revealed "bucket seats for only five occupants, despite an overall length of 4869mm".
The front three seats were positioned in a layout similar to that which appeared a year later in the McLaren F1, with the driver in the centre. "Crash test research proves the centre of the car is the safest position," explained Robinson. "Since Mercedes' statistics show that, on average, cars carry only 1.3 passengers in commuting driving, priority was given to driver protection in frontal offset crashes and side impacts."
Under the bonnet sat a 2.6-litre, 90deg V6. It was not new, however, having been designed in the mid-1980s, but the 1991 Detroit show was its first public appearance. Focus on new components was instead diverted to "blending into one concept car the various techniques and systems developed within the giant Daimler-Benz group of companies".
Of the cabin, Robinson was enthusiastic about the excellent vision afforded by the huge windscreen, while video and radio systems eliminated blind spots and allowed the F100 to maintain a predetermined distance from the car ahead. This was technology that wouldn't appear on a Mercedes-Benz road car until 2005.
Somewhat prophetically, Robinson went on: "Mercedes' research suggests that in the future, cars will combine independent movement with integration into traffic flow via onboard computers that use satellite information to show where you are, how to get to your destination, where to park and how to avoid congestion." The Japan-only Mazda Eunos Cosmo became the first car with sat-nav in 1990, but it was still a novel idea when the F100 appeared and didn't become common until the 2000s.
"The F100's destiny is no more than to occupy a prominent spot in the Mercedes museum," concluded Robinson. "It takes a small step towards the centralised control of the car, although Mercedes admits this vision of the future is at least a decade away from reality."
Previous Throwback Thursdays
10 March 1979 - A Rover SD1 with a difference
4 September 1996 - The original Porsche Boxster driven
5 April 1986 - Audi Quattro vs Porsche 944 Turbo
16 May 1987 - Ford Escort XR3i Cabriolet
17 October 1981 - The £12,000 baby Aston Martin
16 January 1985 - The launch of the Sinclair C5
15 April 1960 - Porsche's four-cylinder roots
17 August 2004 - The Honda NSX's last hurrah
11 October 1986 - Hyundai's second UK market foray
15 March 1980 - Triumph's TR7 Drophead
Individual copies of Autocar with free next-day delivery can now be bought through Magsdirect.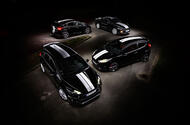 Only on sale in France; Focus ST and Fiesta ST also get limited-run models with livery inspired by 1966 24 Hour winning GT40
Ford has launched a limited run of special edition models for its Fiesta ST, Focus ST, Focus RS and Mustang for the French market, to celebrate the 50th anniversary of its one-two-three finish at the 1966 Le Mans 24 Hours.
With 50 vehicles fashioned for each model, the 200 cars are modelled on the winning GT40 racer of 1966, which beat Ferrari to the podium with Bruce McLaren and Chris Amon at the helm. Made exclusively for the 24 Hour race's home market, the new commemorative road models are painted in Black Mica, contrasted with grey racing stripes to mimic the livery of the winning car.
They also get exclusive 50th Anniversary badges at the rear and a unique plaque in the passenger compartment, while the Focus RS and ST gain the usually optional City Pack as standard, adding rear parking sensors and an active city stop system.
The Focus RS also gets the Comfort Pack Premium Pack as standard, adding cruise control, a speed limiter, the top of the range sound system and keyless entry, while the ST gets the Style Pack as standard, bringing 18in wheels and red brake callipers.
The 50th Anniversary Fiesta ST benefits from both the Performance and Parking Packs, which add 17in alloy wheels, red brake callipers and parking aids. The special edition version of the Mustang GT V8 comes with the Premium Pack, including 19in wheels and standard satellite navigation.
Unsurprisingly, prices increase slightly over the regular models, with the cheapest 50th Anniversary model, the Fiesta ST, starting at the equivalent to about £20,500, while the most expensive, the Mustang, starts at about £37,500.
Buyers who purchase their 50th Anniversary cars before the weekend of the 2016 race will also be entered into a prize draw for free VIP access to Le Mans. At this stage, it looks like the 50th Anniversary models will remain a France-only offering.
Olivia Frankel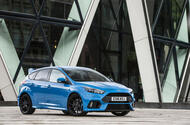 Focus RS chief engineer talks about his fight to make it all-wheel drive, and its rigorous testing regime, which included 50mph runs over potholes
Sitting resplendent outside the Autocar Awards last night was a shiny, Nitrous Blue Ford Focus RS, a car that two hours later would snaffle a brace of gongs.
And standing next to the 345bhp bruiser was its chief engineer, Tyrone Johnson, a guest who'd flown in overnight from Germany.
For blokes like Johnson, who have lived-and-breathed a project for three-and-a-half years, these moments must be sweet: public recognition of his team's efforts and a chance to mingle with other car industry achievers.
But at the back of his mind, he was still the engineer at work: "I can tell you a detail about what went into this car that sums up how thorough we were."
I'd never heard of Ford's 'pothole test', but I have now. Every Ford model has to pass this version of automotive torture, in which a prototype has to survive unscathed after 560 drive-overs at 50mph. The pothole itself is many inches deep and edged with steel reinforcement.
"I don't now why it's 560 times. But that's what we had to pass," he smiles.
"You can pass it by tightening the rebound damping so the wheel doesn't move, but that obviously compromises the handling. Let me tell you what happened to one of our competitors when we put it through the pothole test, all the suspension and steering bent, including the subframe."
Johnson became involved in the Focus RS project at an early stage, but after the basic project definition.
As a result, he was handed a two-wheel drive design with a budget to match.
In the six months set aside to produce a watertight, production plan, however, it became clear that four-wheel drive was essential to match the power output necessary for the required performance. His next challenge was to fight for a budget to make that happen.
"Raj Nair [Ford's head of engineering] takes the credit for that," says Johnson.
"Even up to the final meeting we weren't sure we'd get the go-ahead. Our finance man was presenting the numbers, but we were getting questions from everywhere. And I was thinking we'd all be packing up our desks and moving onto something else."
"Then Raj said do it, but don't ask me for another dollar of budget."
Those words set Johnson's next three years in motion. So despite being a limited volume car of around 20,000 production models a year, the Focus RS is designed to all Ford's mainstream engineering targets – hence the pothole test.
The electronic engine calibration – a major part of the programme – was completed for all global markets and handed over to mainstream Ford engineering teams. A huge undertaking in itself.
A vital ride and drive won over that team when Johnson persuaded them to incorporate pops and bangs in the exhaust – normal procedures would calibrate the exhaust noise to be as calming as possible.
Johnson strived for the best for the Focus RS and it worked. His team created a hugely memorable fast Ford and enthusiasts will benefit from that.
That's worth remembering when you next see or hear a Focus RS and it brings a smile to your face.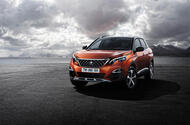 PSA Group's three car brands will launch a family of new electric and hybrid vehicles in 2019
PSA Group, incorporating Peugeot, Citroën and DS will launch two new multi-energy global platforms in 2019 powered by petrol, diesel, plug-in hybrid and battery-electric powertrains.
Both will appear first in DS models and there will be a battery electric vehicle with a range of 279 miles.
PSA unveils five-year model blitz for Peugeot, Citroën and DS
The larger of the two, EMP2, will be used for C and D platform cars and the smaller CMP (common modular platform) will serve smaller B and C segments.
The EMP2 platform will include plug-in hybrids in both front-wheel drive and all-wheel drive formats.
The plug-in hybrids will be petrol-electric and PSA will phase out diesel hybrid technology when the new cars come on stream.
The new CMP-based electric vehicle will be powered by a 113bhp front-mounted electric motor powered by a next-generation lithium ion battery with a capacity of 50kWh. Its maximum speed will be 93mph.
Peugeot 3008 plug-in hybrid to lead brand's electric push
Fast home charging is done via a 7kW onboard charger capable of delivering enough charge to create a range of 62 miles in 90 minutes. An ultra fast charging system delivers an 80% charge in 30 minutes, or 7.5 miles of additional range for every one minute of charging time.
The larger EMP2 platform will include a plug-in hybrid (PHEV) drivetrain as a superior solution for larger cars.
Saloon version will get a 12kW battery pack capable of delivering 80kW, while larger SUVs and CUVs will get a 13kWh pack with a power output of 90kW.
The capacity of the new batteries is 12 times greater than the company's existing plug-in batteries.
Full details of new Peugeot 3008 SUV
The batteries can be charged in 4.5 hours using the standard home charging system and 2.5 hours if the homeowner has a 32-amp socket installed to power a 6.6kW charger.
Petrol engines will range from 147bhp to 197bhp, they are front-mounted and will be combined with a new technology eight-speed automatic transmission and a 108bhp electric motor.
Four-wheel drive versions will have an additional 108bhp electric motor mounted on the rear axle. The combined maximum total power available is 247bhp for two-wheel drive and 296bhp for AWD cars.
Range in all-electric mode will be 37 miles, which means for most drivers, the majority of journeys will be completed in battery-only mode.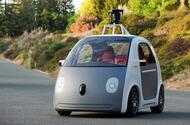 New report forecasts a 95% reduction in car ownership and significant improvements in journey efficiency
The UK could have a 95% reduction in car ownership if it adopts autonomous cars on a mass scale, according to a new report published by industry specialist Vendigital.
Its findings also predict that an expansive network of self-driving vehicles could see drivers' annual expenditure decrease by 90% and total journey times halve. An increase in driverless public transport would also make schedules more predictable and accurate, providing users with, on average, two extra hours of free time a day.
Queen's speech: UK to lead world in autonomous car development
Mark Waterman, head of industrial products at Vendigital and author of the report, cites the dominance of autonomous technology as "the biggest cultural change for several generations".
"Driverless vehicles have the potential to dramatically change our lives for the better in a number of surprising ways," said Waterman
"The net benefits to society, the economy and the environment appear to be overwhelmingly positive and logic suggests that some version of the vision described will happen." 
This shift would provide numerous environmental benefits, reducing CO2 emissions by 30 million tons annually and significantly limiting the use of raw materials. The elimination of driveways and parking would liberate more than 150 square miles of urban space, equivalent to one quarter of the area covered by Greater London, and drastically alter the cities we know today.
Nissan Qashqai to get autonomous technology in 2017
The supremacy of these vehicles would also improve pedestrian safety, with Vendigital predicting that the system will save more than 7000 lives and prevent up to 200,000 injuries annually.
Economically, the shift is also predicted to be substantial, with UK productivity improving by £30 million, equating to a 1% growth in gross domestic product for the UK economy.
However, the repercussions are not all positive, as the report suggests many motor industry jobs could be threatened by this more efficient future. Although the network would undoubtedly produce its own jobs, these would not outweigh the expected job losses, which are estimated to amount to 500,000 jobs and £60 billion revenue lost in the service sector.
Fiat Chrysler Automobiles to test autonomous cars with Google
The threat posed to some UK-based manufacturers is also significant, although those willing to get on board with developing driverless systems could be among the few net exporters.
"Driverless motoring is coming – it's not a matter of 'if' but 'when'," said Waterman. "But the longer it takes, the less the UK might benefit."
Waterman's report predicts that an autonomous network could roll out nationally in as little as 10 years if effective planning were in place, but also concedes that a lack of planning could mean autonomous vehicles aren't adopted on a large scale for more than two decades.
Olivia Frankel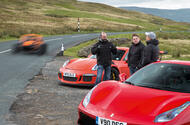 Tell us what you think of our motoring brands - Autocar, What Car? and PistonHeads - and the motoring industry as a whole
The Motoring Panel is designed to give you the chance to shape the future of our magazines and websites, and that of the motor industry as a whole. 
We're always working to make our websites and magazines the best they can be, and your feedback is vital to helping us achieve that goal.
Haymarket's Motoring Panel is an online community that's open to all our readers across Autocar, What Car? and PistonHeads.
Sign up to it and you'll receive an online survey once a month by email. Plus, you'll be able to vote in polls about the hottest topics affecting the motor industry.
And we're not the only ones listening to your feedback and studying the results of the surveys. The motor industry's biggest players are also interested and wan to know what you think. Join the panel and have your say in the future of the car industry.
To become part of the discussion, all you need to do is register by clicking the link below and filling in your details, including a valid email address.
Once approved, you'll start receiving surveys and have the opportunity to vote in our Motoring Panel polls. Recent topics we've been discussing have included our readers' car buying experiences, what sort of fuel their next car will use and what they think of the self-driving cars of the future.
The results of these surveys help to shape our understanding of what interests our readers, and they are published for the whole industry to read.
Recent insights include the fact that the British car buying public would rather pay extra for infotainment upgrades than add safety equipment to their next new car, and that one in four would be happy to sleep while their autonomous car does the driving.
One in four drivers would sleep in self-driving car
Big changes are afoot for the car industry, so don't miss out on your opportunity to shape its future.
Autocar Awards special: five-star cars and industry heroes honoured, plus we take a ride in the next-generation Porsche Panamera
In this week's Autocar we salute the very best cars we've tested in the past 12 months and some of the most important people in the automotive industry.
The Porsche 911 GT3 RS, Ariel Nomad and McLaren 570S all feature among our honours list, as well as Porsche's 2015 Le Mans winning driver Nick Tandy, CEO of the PSA Group Carlos Tavares and Ford Performance engineer Tyrone Johnson.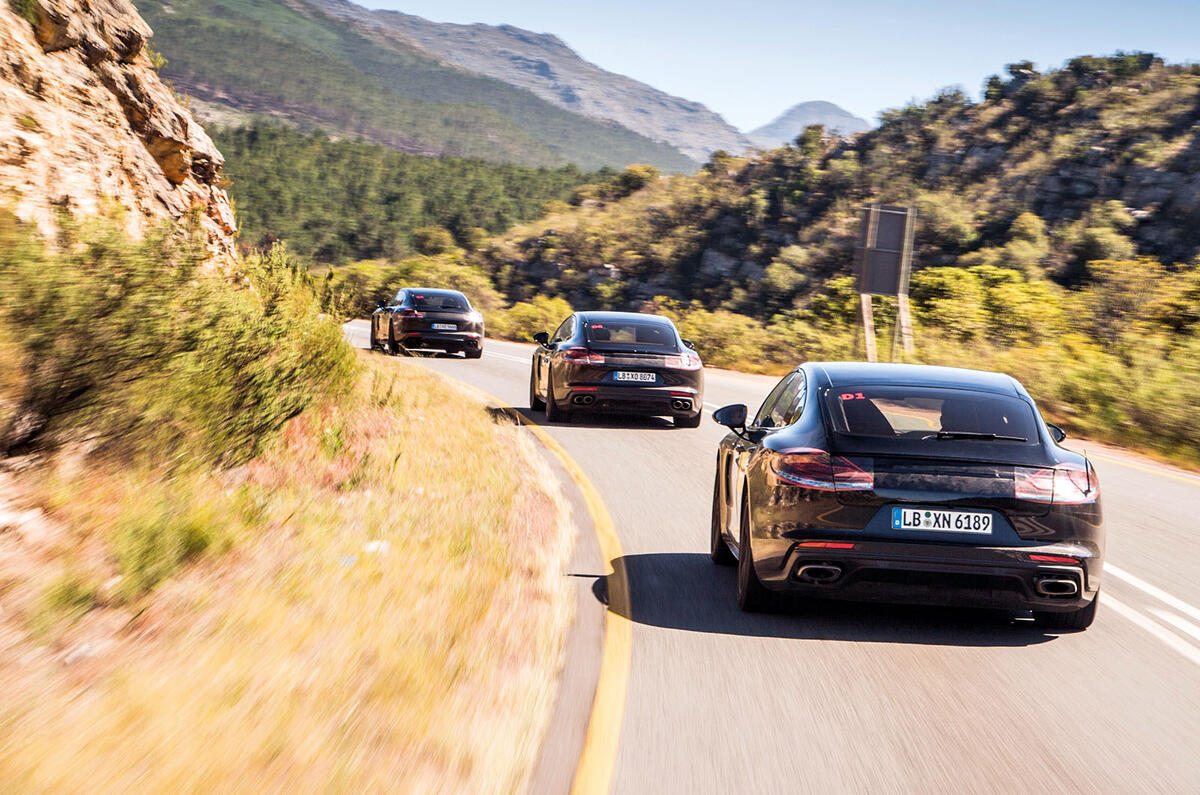 We've also got news of McLaren's successor to the 650S which is due in 2017 with a downsized six-cylinder engine, the four door 365bhp BMW M2 GranCoupé, and a hot Volkswagen Up GTI.
Plus we go for a ride in the next-generation Porsche Panamera in the testing conditions of South Africa.
Also in this issue: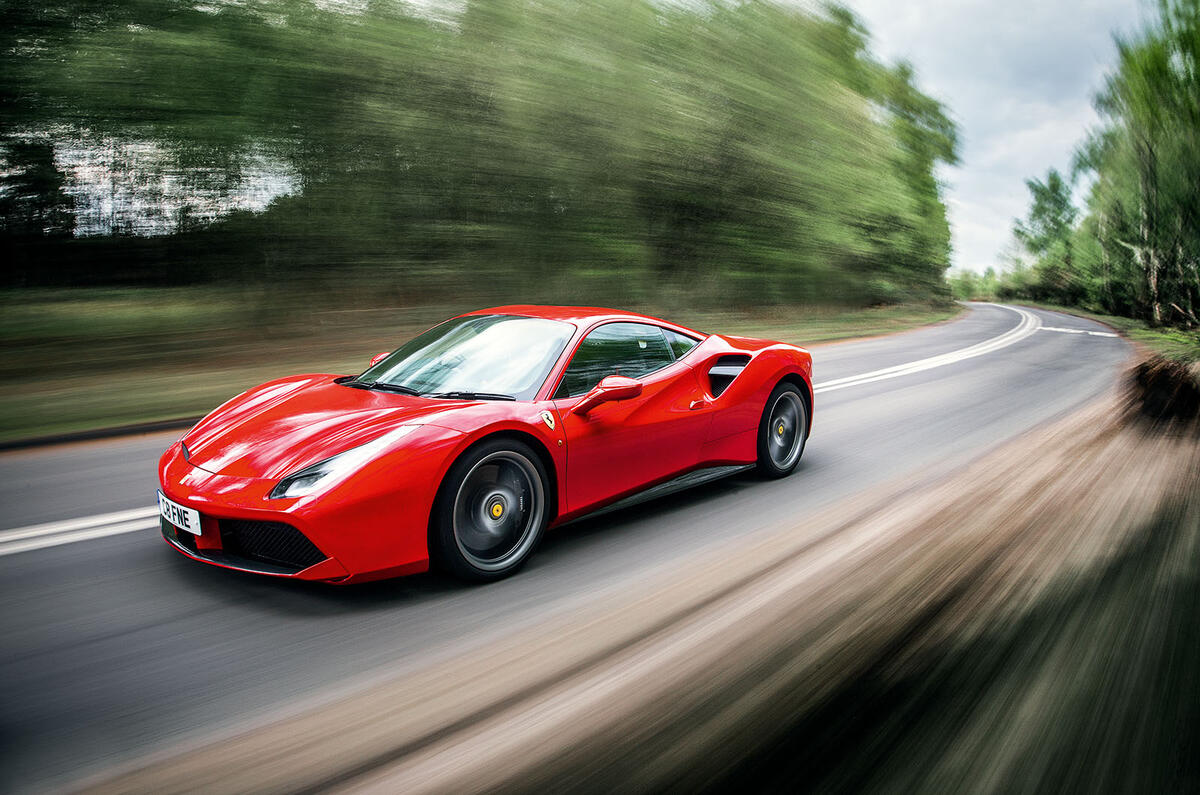 We also drive McLaren's outstanding 570GT, Volkswagen's hottest ever Golf GTI, and the new 2.0-litre petrol engined Audi A3 Sportback, as well as carrying out a full road test on the Ferrari 488 GTB.
Our long-term test cars:
We bid farewell to the Lexus NX300h after more than a year on our fleet, test our Suzuki Vitara S on a big trip with four adults, and take the Honda Civic Type R on a schlep to Snowdonia.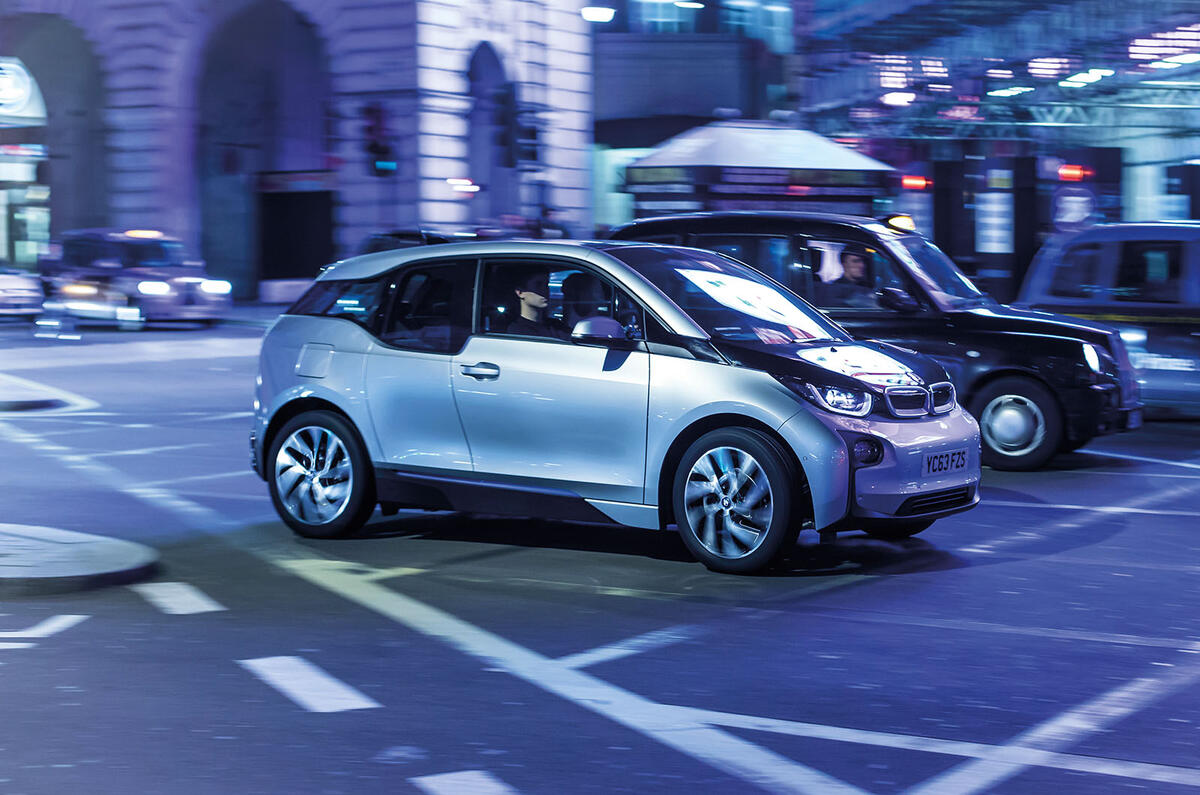 Deals:
James Ruppert tells us his pick of indulgent luxury barges, starting with a 2010 Porsche Panamera for £30,000, and we find some quirky electric and hybrid cars, such as the BMW i3, which cost from just £5750.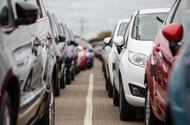 Car dealer bosses predict surge in demand, pushing Britain closer to Europe's current biggest market, Germany
A selection of Britain's car dealer bosses believe UK new car sales will hit 3 million units a year in 2017, a record that would leave the UK not far off Germany, which currently has Europe's biggest new car market.
Speaking at a dealer conference at last night's Autocar Awards, five key UK distributor bosses from Ford, Hyundai, Mitsubishi, Ssangyong and Volvo all predicted a significant growth in new car sales, with estimates ranging between 2.8 and 3m units per year.
"We can certainly see a 3m unit market next year if the current growth rate continues," said Ford of Britain boss Andy Barratt.
Barratt said Ford is already 'geared up' for 2.8m units this year – an increase of around 200k cars compared to 2015. "If it happened, we could take our share," Barrett added.
Hyundai UK president Tony Whitehorn agreed, suggesting that: "the market will stretch up to 2.8 to 2.9m units this year".
Whitehorn added: "There is obviously anxiety about Brexit, but assuming the market will go the way we think it will,  new segments and general demand will drive it."
Lance Bradley of Mitsubishi predicted a rise in sales funded by structured finance deals such as PCPs, particularly among younger buyers who don't want to own a car, but would like to pay to use one instead.
Paul Williams of Ssangyong is less convinced that the 3m target will be achieved and is concerned about managing the number of cars returning from two-year PCPs to prevent the used market being flooded.
Volvo's customer service director, Paul Baddeley, believes the onset of 'self-driving' cars could speed-up the replacement cycle and accelerate scrappage rates as buyers opt for new technology.
A three million new car market will smash the previous record of 2.6m units set last year. Historically the UK has bought around 2m new cars a year, with three bumper years in 2002, 2003, 2004 when sales broke through 2.5m.
Germany has historically recorded 3m a year and according to figures from IHS Global is forecast to hit 3.2m units in 2017 – meaning that it will keep its lead over the UK, albeit with a narrower margin.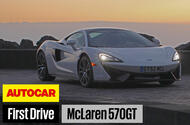 With a bigger boot and more forgiving ride, the 570GT could be Woking's strongest response to the broadly talented Porsche 911 Turbo
The McLaren 570GT is McLaren's attempt to tackle luxury. Sort of. The GT is a tiny bit softer, a teensy bit more cosseting, and has a little more boot space, than the 570S.
But it makes precisely the same amount of power from its 3.8-litre twin-turbocharged V8 and, as we discover, is every inch as good a driver's car as anything else produced in McLaren's Woking factory.
And that makes it very good indeed: easily as compelling as an Audi R8 or Porsche 911 Turbo, as Matt Saunders explains.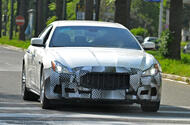 Bumper tweaks will refresh the look of Maserati's four-door; the smaller Ghibli is expected to get similar changes
The Maserati Quattroporte will get a subtle refresh for 2017, as these latest spy shots suggest.
The photographs show the saloon testing with camouflaged front and rear bumpers, suggesting these parts are due a light redesign. The quad exhausts of the current Quattroporte remain, however, and the taillights also appear unchanged.
Alongside the Quattroporte, the smaller Ghibli is also expected to receive a refresh for 2017. The delay in production of the Levante until 2017, as well as the pending relaunch of the Granturismo and Grancabrio, means that the entire Maserati range will be either refreshed or relaunched in 2017.
The subtlety of the refresh suggests that the same engine and powertrain set-ups from the current Quattroporte will remain. Maserati also plans to introduce hybrid powertrains into its line-up by 2020, although these will be in time for the next-generation Quattroporte, rather than being offered in a facelifted version of the current model.
Maserati and sister brand Alfa Romeo have just announced that they will be headed by new CEO Reid Bigland, as parent company Fiat Chrysler Automobile invests to increase the competitiveness of both car makers.
Sales in western Europe increased by 10% in 2015, petrol-electric models account for 30% of cars sold
Toyota is aiming to become the biggest hybrid brand in Europe, with sales of petrol-electric models now accounting for 30% of its sales in western Europe.
Speaking to Autocar, Karl Schlicht, executive vice president of Toyota Europe, said Toyota's western European sales climbed by around 10% last year, rising to 874,000 units.
Sales in Russia and other smaller markets in the same region dropped by 35% as a result of economic sanctions and the collapse in oil prices. Even so, Schlicht said that Toyota's 120,000 sales in Russia were "still profitable".
Schlicht was bullish about models such as the Yaris, sales of which reached a record high even in the fifth year of the model's life. Toyota is also hoping that the Volkswagen Golf-rivalling Auris will finally break a 3% market share as it becomes the fourth best-selling model in Europe's C-sector private buyer market.
Last year, Toyota sold around 270,000 hybrids. Schlicht revealed that 60% of Auris sales in Europe are petrol-electric hybrids, as are 40% of Yaris sales.
Schlicht added: "Orders for the new RAV4 crossover are running at 40% of our total orders, but we can't get enough supply from the factory."
The new Clubsport fits the anniversary GTI mould perfectly - but it's still not the best Golf on sale Volkswagen has a long and generally well-regarded history of celebratory Golf GTI anniversary editions. In the previous few iterations, the car has served as a run-out model and adheres to an established formula: more power, better looks. The principle has served Wolfsburg well: the Edition 30 and 35 were desirable cars, and improvements on the Mk5 and Mk6 respectively.The latest version marks the GTI's 40th birthday, but because it also signifies a slightly broader offering (there's a five-door version, and also a lighter, loopier S model coming) the name Clubsport is added to its moniker. Otherwise, the same recipe stands: the front-drive car getting 34bhp more than the standard model from the same EA888 engine, and a host of styling upgrades – including a rear diffuser and extended roof spoiler which the manufacturer says produces real downforce above 75mph.At 261bhp, the Clubsport is the most powerful Golf GTI Volkswagen has yet offered – however, it's clearly not ignorant of the fact that several direct rivals already exceed that output, because flooring the car's accelerator accesses the ECU's overboost function, which, for up to 10sec, provides an additional 25bhp – handily equaling the output of the top-spec Seat Leon Cupra 290.Correspondingly, the interior is treated to a 10% upgrade too. Most notable are a brace of extremely good-looking racing bucket seats, partially finished in Alacantara (as are the gear lever and steering wheel). Volkswagen's description of the folding bucket seats is slightly misleading; they're actually supremely comfortable and conform perfectly to the usual upmarket GTI ambience - as overtly superior to its competitors as an Airbus A380 is to the 380 bus from Belmarsh prison.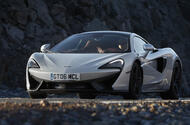 The entry-level McLaren perfected for the broadest audience. Brilliant to drive, with impressive cruising manners and enhanced usability McLaren Automotive will chalk up three profitable years out of a six-year car-making career in 2016 and is apparently in the mood to branch out. Because, besides supercars, hypercars, racing cars, track specials and limited-edition automotive collectors' pieces, it now also makes grand tourers. Enter the new £154,000 570GT - the McLaren in which to cross continents.There are grand tourers and grand tourers, of course. Being part of the British car maker's entry-level 'Sports Series' family of models and having a mid-mounted engine, a carbonfibre tub and room for two occupants only, the 570GT is evidently a junior supercar with a grand touring bent – and emphatically not the other way around. It's ostensibly a slightly prettier, richer, more practical, comfortable and refined take on the 570S, a car whose lightness, big-hitting performance and effortless handling dynamism it shares in almost equal quantities.Video: McLaren 570GT reviewInside the engine bay is the same twin-turbo 3.8-litre V8 as the one that powers McLaren's entire production range in one slightly altered form or another, making 562bhp and 443lb ft of torque in this case - exactly what the 570S comes armed with. Driving the rear wheels through a seven-speed dual-clutch automatic gearbox, that's enough to put the GT within a couple of tenths of a second of the 570S in acceleration to both 62mph and 124mph – the GT weighing less than 40kg more than its sister car if you option it up just so.Accounting for that extra weight is a slightly more lavishly appointed cabin than that of the 570S, with some additional items of standard equipment thrown in. Those items include a standard tinted panoramic glass roof, a completely configured rear deck with a side-hinged 'piano lid' glass access panel and a leather-trimmed loading area underneath it that adds 220 litres of carrying capacity to the 130 litres you'll find in the usual place for a McLaren: under the bonnet.  What separates the 570GT from a 570S mechanically can be summed up as a collection of small tweaks to the suspension, steering, running gear and powertrain intended to combine for a greater effect on the character of the car than you might anticipate. Spring rates drop by 15% on the front axle and 10% out back. The car's adaptive dampers have been retuned for a more comfort-oriented compromise.The steering rack is 10% less direct and therefore a touch lighter at the rim. Pirelli P Zero tyres with noise-cancelling foam in their construction are fitted in place of the 570S's standard P Zero Corsas. You also get iron brakes as standard, whereas the 570S gives you carbon-ceramic discs, and it has the quieter exhaust from the 540C for less motorway drone.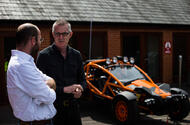 Ariel's founder continues to innovate with technology he calls 'disruptive'
This year's Sturmey Award goes to a man whose company's annual production, he has calculated, wouldn't keep Toyota in business for five minutes. "Actually, I think it's even less than that," says Ariel's Simon Saunders.
But although there's huge merit in launching a sports car company and turning it into an established British marque, as Saunders did, there's far more to Ariel than just the Atom sports car – or the other models that have since supplemented it.
Autocar Awards - the 2016 winners
While interviewing Saunders in the company's Crewkerne, Somerset HQ, which Ariel is threatening to grow out of, we're standing next to an experimental Atom whose chassis is made of titanium, a material so fiendishly difficult to fabricate that it had to be welded inside a gas-filled tent, with the operator outside it. "We've ummed and ahhed about doing a limited edition," says Saunders, "but that car has become a development vehicle. There's a project on there which is called LEAP, which stands for 'lightweight electrical architecture prototype'.
"So that car has a lightweight wiring harness, although it wasn't enormously heavy anyway. But it's come down from 9.5kg to 1.25kg. Although it's only eight kilos, it's appreciable that if you could replicate that on a Range Rover, which might have a 100kg harness – that if it got taken up by a major manufacturer – there could be some colossal weight savings."
Carlos Tavares wins Issigonis Trophy at Autocar Awards
The LEAP project is one of many that Ariel is involved with via Innovate UK, a government-backed agency, and the Niche Vehicle Network (NVN), an association of more than 400 small companies in a surprisingly open relationship, given that some are in some way in competition with each other. "Innovate and NVN have been very supportive of our R&D projects," says Saunders. As well as the titanium chassis and wiring harness, Ariel is currently involved in "three multi-million-pound projects looking at new and disruptive technologies".
By 'disruptive', Saunders is talking, you suspect, propulsion, which gives you an idea of Saunders' and Ariel's ambition: not to grow sales to unrealistic levels, but to push boundaries, and do things that big companies cannot or will not. To do things that are enjoyable but difficult.
Ariel's Ace motorcycle, launched in 2014, is a case in point. "It made the Atom look like a wide open space," says Saunders. "You know the Atom is pretty tightly packaged, but it's nothing compared with the bike. I remember days when we managed to find 2mm in the battery box and it was cause for great celebration, but it is properly tightly packed because there's a lot of stuff on a bike these days. It's got traction control, ABS, linked brakes, fuel injection and an ECU, and all of it has to go into a space under the fuel tank. If we didn't have to carry fuel, we'd have loads of space and it'd be brilliant."
The Ace, then, "was a difficult exercise, but it demonstrates what we try to do with all vehicles", says Saunders. "I think it's important that the small manufacturers try to do what the big boys don't. When small companies try to do what the big boys do, they usually fall flat on their faces, but every year somebody – probably more than one person – comes up with a car that's faster than a Ferrari, better built than a Porsche, on a budget of what's in your pocket, and they're never going to achieve it unless they throw billions of pounds at it.
"So if you do what the big manufacturers can't, daren't, won't or aren't interested in," he says, "that's our niche. It's one reason that the frame on the motorcycle is made from milled aluminium. No motorbike manufacturer in their right mind would do that, but likewise we couldn't afford the casting cost. The tooling costs alone would be seven figures."
The Ace is hugely customisable, allowing riders to choose the options they want at the time of buying, rather than specifying aftermarket parts once they've bought the bike and ending up with a shelf of unwanted standard parts. And it's a similar deal with the Ariel's cars.
"We can accommodate different requests. We do take a long time and sit down and talk about what customers want to do with their car – some want a road car, some want to go to the Nürburgring and break their personal record – and we help them spec the car to what they want to do, or their budget, or whatever," says Saunders. "Somebody called us the Savile Row of the motor industry: you can't walk in and buy one, unless it's second-hand. It's quite a long wait if you want one, although not quite the nine years that a Morgan used to be, but you need patience. But you will get something that is your car. There won't be another one like it."
In 2015, the Atom was joined by the Nomad in Ariel's line-up, turning a company that launched the Atom in 2000 into a multi-model car manufacturer. "We'd been thinking about the Nomad for a long time," says Saunders, "and it's kind of a logical thing to do, but it seemed to take everybody by surprise. We like the way it's been received. The way we explain it to people who don't quite understand it is that the Atom goes down the road and turns left onto the race track, and the Nomad turns right into the woods, and off you go and have fun in different ways."
The addition of the Ace and Nomad to the Ariel line-up is part of a fulfilment of Saunders' original ideal. "The original dream, if you like, was to be a small manufacturer offering a variety of different vehicles suitable for low-volume production. It took us a while to do the second model, but now they're coming fast. There won't be a different one this year, and hopefully there'll always be an Atom and hopefully there'll always be a Nomad, but it'll change over time."
In changing the Atom, Saunders admits that although his company isn't like big ones, some of the challenges they face are. "In some ways, we're no different," he says. "As the car gets better, it gets more expensive, it gets heavier, in the same way a Range Rover gets bigger and heavier, so we're always fighting in the same way, in that weight and emissions are the enemy. We want a clean car, but it's also about performance for us, because we make lightweight cars, so if we take 8kg out of the wiring loom, it either makes the car lighter or it offsets something that has made the car heavier. So it's the same battle, if you like."
And there, in a nub, you have it: Ariel is consistently pushing forward, facing the same challenges as huge car manufacturers, despite making fewer than 300 vehicles a year, and overcoming them with skill, dedication and innovation. There is no more deserving a recipient of this year's Sturmey Award.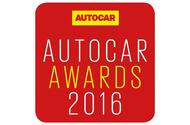 Our annual awards recognise some of the industry's most significant cars and characters; we run through this year's winners
This year's Autocar Awards had a new look, a new venue and even more recognition for the automotive industry's high achievers.
Held in the impressive Silverstone Wing on Tuesday evening, after the highly successful CDX Car Dealer Expo earlier in the day, our revamped event recognised the cars that have achieved our coveted five-star road test rating in the past 12 months, as well as five other stand-out vehicles that we regard as industry game-changers.
Carlos Tavares wins Issigonis Trophy at Autocar Awards
We also paid tribute to the engineers, designers and innovators who are blazing a trail at the forefront of the industry, both in the UK and around the world.
The pinnacle of the evening was the presentation of our two key awards: the Issigonis Trophy, which honours the individual who has contributed the most to the health, excellence and competitiveness of the European motor industry, and the Sturmey Award, named after Autocar's founder from 1895 and saluting innovation and achievement in the motor industry.
Simon Saunders wins Autocar's Sturmey Award
Read on to discover more about each of the winners and learn why they've impressed us so much during the past 12 months.
FIVE STAR CARS
Only half a dozen cars have been awarded a coveted maximum rating by Autocar's road test team during the past 12 months.
We have honoured each of them with an award
PORSCHE 911 GT3 RS
Check out our video review of the Porsche 911 GT3 RS here
Probably the most rewarding car Porsche makes, but also the only one with properly bared teeth. Tricky, demanding and tremendous – easily worth twice its list price already – and the only thing to make a GT3 look modest. 
McLAREN 570S
Watch our first impressions video for the McLaren 570S
In 2014, McLaren garnered five stars for being outstanding in the most extravagant way possible with the P1. The 570S is a greater achievement: a volume sports car of supreme depth and ability, and confirmation of the firm's dizzying ascent. 
PORSCHE CAYMAN GT4
Watch our video review of the Porsche Cayman GT4 here
The Cayman has always been touched by brilliance. That the GT version, furnished with a 911 engine, measures up hardly came as a surprise. We saved that for how accessible, comprehensively lovely and affordable Porsche made it. 
ARIEL NOMAD
Check out our video of the Ariel Nomad here
The day the Nomad turned up with a hydraulic handbrake, WRC-spec suspension and the look of an extra from Mad Max, we knew someone had finally put 'fun' front and centre. The supercharged version is even better. 
FORD FOCUS RS
Our Ford Focus RS track test video
Ford has perfected a way of making a new RS's arrival seem as momentous as any supercar's. That wouldn't work if the model didn't measure up, but this one does – and how. As a gauntlet to its rivals, the RS impact is crater deep. 
FERRARI 488 GTB
Our Ferrari 488 GTB video review 
It seemed impossible that Ferrari could return to turbocharging without some weakening of the product. But the 488 GTB is as conspicuously close to perfection as its predecessor, mixing savage speed with mind-bending user-friendliness. 
INNOVATION AWARD
AUDI SQ7
This may not seem like a natural place to look for innovation, but the new Audi SQ7 is packed with technology that will be significant in this industry over the next few years and beyond.
It features a beefier 48V electrical sub-system that drives active anti-roll bars (as with the Bentley Bentayga) and, more significant, an electrically driven compressor (effectively an electric turbo) that reduces lag to negligible levels and allows for a much broader spread of shove on a diesel engine. It needs the 48V system rather than just a traditional 12V one because it, and the anti-roll bars, require enough voltage oomph to act quickly and powerfully.
Beefier electrical systems will be increasingly needed to drive not just electric turbos but also mild hybrid systems, more chassis set-ups, everadvanced infotainment systems and semi-autonomous speed and steering controls. The SQ7 is there already with the tech, and for that we salute it. 
ENGINEERING HERO
TYRONE JOHNSON
Vehicle engineering manager, Ford Performance
The car industry can't have enough straight-taking, enthusiastic, driven engineers like Tyrone Johnson. There is a glint in this man's eye as he talks about the outstanding new mega-hatch that he and his Ford Performance engineering team have produced: the Mk3 Focus RS. He doesn't gush; he knows he doesn't need to.
There's devilry in his smile as he lists the shortcomings of the Focus's rivals ("overpriced, onedimensional, boring"). He has had, in short, exactly the same thoughts as you or I after a drive in a typical modern hot hatchback: "It's fast, sure, but I wish it was more fun." And then he had the commitment, the skill and the backing to turn that gap into a realised opportunity. If you were Tyrone Johnson, you'd be smiling, too.
A Ford lifer of more than 30 years' experience, Johnson spent his early career working on Ford's first 'Special Vehicle Team' Mustang, as well as on the landmark Mk1 Mondeo. Involvement at the highest levels of motorsport came with Stewart Ford and Jaguar Racing, as well as in the World Rally Championship with Ford's M-Sport team, during the late 1990s and 2000s.
Coming back to Ford's Team RS, which became part of Ford Performance in 2014, he's had a guiding influence on the development and dynamic tuning of cars such as the current Focus ST, Fiesta ST and the new Mustang. And with those, plus the new RS, on his CV, he's a man whose services will be in high demand for years to come.
DESIGN HERO
LAURENS VAN DEN ACKER
Senior vice-president, corporate design, Renault
They'd never put it on the record, but the big bosses at practically every leading European car company would love to have Laurens van den Acker – Renault's design boss for the past seven years – running their own creative departments, if only he were available.
There are several good reasons for their enthusiasm, but one stands out above the rest: sales success. Working with a close-knit team, Dutch-born van den Acker has created a design style of such warmth and universal appeal – and so recognisably different from others in the patch – that it appeals instantly to the laymen who comprise by far the biggest proportion of car buyers.
Demand for the eye-grabbing Captur, Renault's B-segment crossover, shows in microcosm the effect that Renault's design success is having on sales.
"Nowadays, we often hear from people who know they want a Captur, even though they've never considered a Renault before," says one outer London Renault dealer. "They just love the way it looks. They're happy to take the mechanical design and even the price on trust, as long as we have a positive story to tell about colours and delivery dates."
Van den Acker's most recent success has been adapting his design style to the recently launched Mégane, a car whose fortunes have fluctuated wildly as a result of oddball iterations in the past. With a stylish look at last, the Mégane has finally rejoined the family.
The van den Acker revolution began in 2009, when the designer was persuaded to join Renault from Mazda, where he had been chief designer. A year later, at the Paris motor show, he launched the DeZir electric coupé concept, which he said at the time would be very influential on future Renaults. Six years on, the car still looks very modern. Which, says van den Acker, is the whole point.
MOTORSPORT HERO
NICK TANDY
Le Mans winner with Porsche in 2015
Meet motorsport's answer to Leicester City FC's Jamie Vardy. The prolific striker honed his predatory goal-scoring instincts in non-league football before attaining scarcely believable heights in the Premier League. Tandy learned his racecraft in the frenetic world of grassroots short oval racing and now has a Le Mans 24 Hours winner's trophy resting on his mantelpiece.
Tandy's win at La Sarthe alongside Nico Hülkenberg and Earl Bamber in the Porsche 919 Hybrid was one of the feelgood stories of the 2015 racing season and the reason he has won our inaugural Motorsport Hero award.
He is an example of what can be achieved with hard graft and an iron will. After chasing the single-seater dream as far as F3, he switched to sportscar racing and mightily impressed Porsche in the Carrera Cup, earning works outings that culminated in that prototype drive – and the fairytale result – at the most famous endurance race of them all. 
GAME-CHANGERS
Cars that have set new standards or defied convention by turning the established order on its head.
BENTLEY BENTAYGA
Bentley's giant SUV isn't just a complete departure from a 97-year run of previous models; it will soon be the company's best seller. Propelled by a worldwide boom in premium and SUV demand, it is hitting the big time less than a year after launch. Thankfully, it's a great car, beautifully built and thoroughly developed.
BMW M2 
Trust BMW to bring the purity of rear-wheel drive and the performance heritage of its M cars into a size and price arena inhabited by hot hatchbacks. The M2 is currently engaged in a battle royal against the best hot hatches, but for buyers who put a high value on engineering design for drivers, there will be no contest.
JAGUAR XE
Jaguar has been waiting most of its life for this car, which is the first honest-to-God competitor for BMW's 3 Series and Audi's A4 that the British company has ever had. Carefully engineered and beautifully styled, it matches the best of the Germans while offering the bonus of lighter weight, courtesy of its all-aluminium construction. 
VOLVO XC90
When Geely bought Volvo, it became the first Chinese company to take control of an 'old' Western marque. How would it cope with its first big task: the replacement for a much-loved European SUV stalwart? This new XC90 is the answer. Geely has subtly assisted Volvo's specialists to build the car they wanted to build, and the result is terrific. 
VAUXHALL ASTRA
This excellent car is literally the reason General Motors still makes cars in large numbers in the UK. Workers and management at the company's Ellesmere Port factory came together to fight, against long odds, to retain the place as the home of Astra – and were rewarded with the status of being the model's lead plant.
BRITAIN'S BEST DRIVER'S CARS
We salute the champion of our best driver's car shootout and our sub-£30k winner.
FERRARI 488 GTB
You need only to look at the cars the Ferrari beat – specifically, the Ariel Nomad and Porsche 911 GT3 RS – to get a grasp on its astonishing quality. Rapier-like on the track without being exclusionist, usable on the road without being remote, and spectacular to look at and listen to in between. A special car. 
MAZDA MX-5
Almost no contest in the sub-£30k division. Mazda's determination to return to the MX-5's original values – lightness, agility, frugality and thrill – has resulted in an inexpensive open-top sports car worthy of its 'world's favourite' boast. Pleasure at every speed. 
USED CAR OF THE YEAR
LEXUS IS
We didn't choose the Lexus as the Used Car of the Year. You did.
What we have seen and heard from owners, mechanics and the car trade convinced us that there is no other model so deserving of the title. The simple fact is that no one has a bad word to say about their Lexus IS.
Our used car expert, James Ruppert, watched one build up a 300,000 mileage over a handful of years without it missing a beat. Maybe the fact that it never cooled down was a factor, but what was more remarkable is what went wrong. Nothing. Apart from a pricey headlight bulb, tyres and wipers, all it did was work. Nothing ever fell off. More significant was that this is the IS 250 rule. There were no exceptions. How boring is that?
Actually, not at all dreary. Here is the original Far Eastern BMW 3 Series: spacious, well equipped and brilliantly built. If you were an executive going places, an IS 250 was perfect. Right now, used buyers can take over from where they left off at a fraction of the original cost. So well done, everyone. Great choice.
READERS' AWARD
LOTUS ELISE
Now 20 years old, the Lotus Elise's appeal shows no sign of waning. And that's proven here, where the Elise is the runaway winner of the award decided by Autocar readers, who named their favourite from the shortlist of the 50 cars we rank as the best on sale in Britain today.
You, like us, clearly love the fact that the Elise remains ones of the sweetest, purest driving experiences you can have at any price and that it is perfectly tuned for UK roads.
Lotus updates the Elise each year, and the latest revisions have brought it back under £30,000 at one end of the range and created the fastest, most focused Elise yet at the other. Each version is lighter than before, too.
New boss Jean-Marc Gales clearly 'gets' Lotus, and this award is a doffed cap from the public to the appeal and progress the Elise continues to make. 
UK HEROES
Our pick of the stand-out achievers from the UK automotive industry.
LANCE BRADLEY
Mitsubishi Motors UK, managing director
When Bradley announced he was going to sell the Outlander PHEV for the same price as the equivalent diesel model, he turned the UK's electric car market on its head. Thanks to his vision – and bravery in backing it with action – the PHEV is now Britain's best-selling electrified car by some margin, and the whole Mitsubishi range has seen an uplift.
GARY SAVAGE
Mercedes-Benz UK, CEO and managing director
Savage arrived at Mercedes with a reputation as an innovator with a track record for energising whichever company he led. True to form, Mercedes has been the UK's fastest-growing premium car brand for some years now, and the way he has encouraged both his team and his dealers to follow his vision and to innovate in their approach to car sales is remarkable.
TONY WHITEHORN
Hyundai UK, president and CEO
Whitehorn has the rare knack of expressing even the most complex task in simple terms and, in doing so, carrying his team along with his vision as he both grows sales and raises profits. He understands this business inside out and has also shown a willingness to gamble on innovations, most notably embracing internet and shopping centre dealerships before anyone else.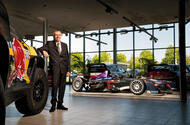 He spearheaded the turnaround at Peugeot, Citroën and DS and now he's picked up our coveted award. Tavares tells us his key to success
Carlos Tavares, CEO of the PSA Group and recipient of Autocar's 2016 Issigonis Trophy, enjoys any win, whatever its shape or size.
While working hard at a career that in 30 years has catapulted him into the front rank of world automotive bosses – and to the very top of the three-marque PSA Group (Citroën, Peugeot and DS) in just two years – 58-year-old Tavares steadfastly maintains his status as an accomplished weekend racing driver, proudly claiming that he's done at least 10 events a season since 1983, in cars ranging from saloons to single-seaters.
Autocar Awards - the 2016 winners
However, his greatest success of recent times has been his abrupt and unexpected turnaround of PSA, a serial underachiever that flirted with bankruptcy as recently as 2012, having run up losses of £5 billion in just two years. Back then, PSA was forced to close its Rennes plant and make 8000 workers redundant, a move widely seen as an act of desperation.
Tavares took the helm against this grim background and within months had announced a development plan called 'Back in the Race', which almost instantly bore fruit. Early last year, just over 12 months after taking over, Tavares was able to announce an operating profit of a few million pounds – and then resoundingly improved on it with a 2015 net profit of around £1 billion. An accompanying achievement was the return of a 5% operating margin, a figure that puts PSA into the front rank of automotive earners. Now 'Back in the Race' has been replaced by a new plan, 'Push to Pass', which sets targets reaching beyond 2020.
Simon Saunders wins Autocar's Sturmey Award
When I learned Tavares and I were to meet, I began to thirst for answers to two big questions. Seeing the turmoil and knowing the history, did he know he could fix PSA? And if he did, what was it about PSA that made him feel a fix was possible?
Tavares and I have met several times before, notably at a Nogaro race weekend in central France a few years ago when he was still second in command at Renault and was racing his 600bhp Nissan engined, all-carbonfibre single seater. So I knew from experience that he always answers questions.
"I don't want to sound arrogant," he says, "but I did know I could fix the company. I can remember saying so to my wife as we watched TV pictures of the demonstrations that followed the Rennes plant closure.
"How did I know? Principally, because of the quality and attractiveness of PSA's products. I'm a car guy and I could see they knew how to do great cars. That's vital. If the product is strong, it's the rigour and thoughtfulness of the management that decides whether a turnaround is possible. And I felt I could provide those things. If the product hadn't been good, it would have been a very different story."
Tavares is equally forthright about what was wrong with PSA, an engineering company held back by a certain lack of nous about making money. "Parts of PSA still ran on the kind of old-style bureaucracy you find in some traditional French companies, with people working in separate silos. We fixed the silo problem, worked hard on the product and kept investing, and that helped make the difference."
Weirdly, Tavares's achievement of a 5% margin for 2015 didn't impress the financial community. Some analysts noted that the PSA boss had been promising only 4% until 2018 and reckoned the positive variation might mean the good times wouldn't last. When Tavares reported the bullish results and announced the new Push to Pass plan, PSA's share price actually fell. Tavares counters the nay-sayers by pointing out that last year's 5% was achieved with help from tailwinds (exchange rates, commodity prices) that have since become headwinds. The promised 4% is an average, he points out, to be held until 2018.
Tavares's impatience with negative views of PSA's progress ("This is their problem, not mine") doesn't prevent him from acknowledging that the group still has "issues", although even these he turns positive. "If there were no issues, there would be nothing to fix," he says with relish.
"In Latin America, where we were making red ink, we're profitable and building market share. In China, there's a significant push from local manufacturers bidding to build market share, and some of the Western companies are starting to throw money at the problem. That's something we saw in Europe in 2008 and it's a bad thing. It destroys pricing power and that destroys profitability. I'm in China next week to try to help people understand this."
Tavares also acknowledges criticism that PSA still sells too big a proportion (two-thirds) of its cars in Europe, but cites Push to Pass as a big part of the solution. It's largely about investment in new product, he says. Over the next six years, the three marques will launch 28 new cars in Europe, 20 in China, 23 in Africa and the Middle East, 17 in Latin America and 17 in Europe. Farther out, the company wants to go back to North America and get into India.
But Tavares pushes back any suggestion that, at around three million cars, the company's current production output is too small. "To me, production is at the correct size when you're making money," he says. "When you have the funds, you can invest in new tech and new models. That means you can expand and grow, not as a final objective, but as a reward for a job well done."If you target size, you make mistakes. Toyota, General Motors and Volkswagen have all done it.
"Of course, there are advantages. The higher the volume, the more you can dilute your engineering and R&D costs and the better lever you have on purchasing costs. But if your lever is too big and your suppliers go bust, that doesn't help, does it? And if you dilute your R&D too much, you risk creating inefficiencies of bureaucracy and technocracy. So it all needs watching. Volume is certainly not the only answer."
What about strategic alliances, then? "I certainly wouldn't push back against that idea," Tavares says, "but for us a strategic alliance would be a 'nice to have', not a must, because we'd be healthy and profitable already."
Our interview time is running out. Tavares is already late for his next appointment at an unspecified location "to drive some big cars". He doesn't elaborate and I don't chase it. Instead, we end with a quick exchange on car sharing, during which I ask my killer question: if the utilisation of every car rises from an hour to five hours a day, as we're often promised, doesn't that mean we'll only need a fifth as many cars on the production line?
Some company chiefs, short of an answer, would counter this one with impatience: "Of course it doesn't mean that." But Tavares's answer is a candid one that dignifies every preceding answer delivered in our 40 minutes together.
"I think we just don't know," he says. "That's the situation. When it comes, we'll all have to adapt. Which means talking company sizes again. That agility in a chaotic world will be even more important."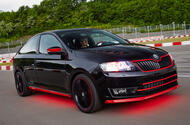 Skoda students have designed and built a coupé concept based on the Rapid Spaceback - and we've driven it
Skoda has revealed a two-door coupé with a boot, called the Atero. It has been designed by a team of Skoda students who have invested 1700 hours in the car, which started life as a five-door Skoda Rapid Spaceback.
Neither this car nor any other coupé is on Skoda's development agenda – "it's too niche", said a spokesman – but the Atero name has been copyrighted. It's a derivation of the Latin word for black, and potentially could reappear on a production model.The car itself is the result of an in-house competition for Skoda students, now in its third year, that invites them to dream up a variation on an existing model and pitch it to management. The winners get the chance to build it for real; the Atero was picked from a field of more than 90 entries.
It's been realised by a team of 26, none of whom had met each other before, explains student Daniel Voce. Despite this apparent impediment, they have produced a fully functioning car that, among other things, has substantially altered bodywork from the standard Rapid.
The car was part-inspired by the 1984-90 rear-engined Rapid coupé, but owes little to the earlier car beyond a fastback silhouette. The Atero is unusually proportioned because it sits on the wheelbase of a roomy five-door hatchback; the removal of two doors, the rearward shifting of the B pillars and the remodelling of most of the Rapid's rear end requiring "a lot of welding" says Scehofer, with some understatement.
Even more welding was needed to turn the Rapid's tailgate sub-assembly into a precisely fitting bootlid, although "the hardest part", he says, was "the bodywork where the roof pillar meets the rear wing," the slender D pillars cradling a particularly large rear window. This was "the only part made by the Skoda prototype shop," says Scehofer; the remainder of the car was remodelled by the students.
The 26 students chose the areas they wanted to work in, explains Voce, a logistics student who presented the project to management and doubles as its spokesman to the outside world. Voce also ensured that the team functioned smoothly, although he stresses that the project was run on a completely democratic basis, "with all members having equal weight," adds Scehofer. Although the Atero runs a standard 122bhp 1.4 TSI engine and seven-speed DSG gearbox its exhaust is more assertive, and there's plenty that's decidedly non-standard, including this Skoda's power to illuminate. The louvres in the bonnet enclose batteries of red LEDs that randomly pulse "like a fire-breathing dragon", says Voce, the Atero also spotlighting the earth immediately beneath with red-tinted LEDs.
It's intended to mix the elegant and the sporty, he says, the black underlining the elegance, the red its sporty details. Even the LED headlights glow red, the colour liberally deployed around the Atero's interior too. Night-riding aboard this machine is clearly intended to be excitingly atmospheric, the more so because the Atero's boot is the soundstage for a thunderously potent 1800-watt stereo.Impressive, but what this project is mainly about is training Skoda's students with an inspirational project. "There's nowhere else in the Czech Republic that gives you this chance," says Scehofer. Both say that the most important thing they learned from the experience was the power of teamwork, besides gaining a new set of friends. 
Skoda Atero driven
Driving the Atero is much the same as driving a Rapid because the car is mechanically unchanged. But it feels more different than that because it sounds different, the talkative, gas-bubble blowing straight-through exhaust encouraging you to drive it with verve. There's not much scope for that on a go-kart track, but we know that the Rapid handles tidily enough, if without the entertainments of a vRS.
Sitting up-front is much the same experience as sitting in a Rapid rendered colourful, but the rear is impressive for its space, the ghostly red glow of the illuminated door bins and the less appealing prospect of having your pate-baked by the sizeable rear screen.
Solar-induced stewing apart, though, this is an interior as spaciously practical as you'd expect of a Skoda, and it flaunts a lot more colourful flair than the production models it has to be said. Perhaps the 22 blokes and four girls who made this car should be unleashed to liven up the product planning department…
The unsuccessful Lexus CT200h compact hybrid may be replaced by a new crossover in a bid for a bigger market share
Lexus could replace its CT200h compact hybrid with a new crossover model, says the brand's European boss Alain Uyttenhoven.
With sales of around 10,000 per year, the CT200h has not broken into the booming compact premium market in the way that Lexus had hoped, Uyttenhoven has admitted. That market segment is worth around 750,000 cars per year in Europe.
No further hints about the replacement for the CT200h were forthcoming, but the LF-SA concept shown at last year's Geneva motor show was a hint at what the CT200h's replacement may look like when the current car reaches the end of its life within the next 24 months.
Despite achieving global sales of 652,000 units last year, Lexus has struggled to gain traction in the overall European premium market. Across 'wider Europe', the brand sold around 64,000 units last year. Uyttenhoven says Lexus hopes for more than 70,000 sales this year.
Uyttenhoven pointed out that "a full 50% of the European luxury car market exists below the €40,000 [£32,000] mark". He added: "The only model we have in that segment is the CT200h."
In the future, Lexus is hoping to capitalise on the move against diesel engines in city centres, with Uyttenhoven claiming that "300 European cities now have some law concerning access". He also noted that petrol hybrid engines are especially low in NOx emissions.
Although it is associated with big saloon cars, Lexus is making progress in the global crossover market. It sold 150,000 units of the outgoing RX model last year and expects to hit 200,000 with the new RX this year. Additionally, 150,000 of the smaller NX model were sold during 2015, a figure that Uyttenhoven expects to rise to 160,000-170,000 units this year.
The upshot is that crossovers could account for half of Lexus's global sales this year. "In Europe, we need to get annual Lexus sales above the 100,000 mark - something that would finally give us visibility in the market," said Uyttenhoven. "You need to command 5% of the segment to become a real player."
Upgraded S-Class will get new interior, infotainment tech and minor exterior styling changes when it goes on sale late this year
These are new pictures of the facelifted Mercedes-Benz S-Class, which is in latter stages of development ahead of a planned launch late this year.
The sixth generation of Mercedes-Benz's flagship saloon went on sale in 2013 but is facing increasing competition from the likes of the BMW 7 Series, Audi A8 and Jaguar XJ.
Exterior changes for the updated S-Class will be minor, and these spy shots show some light camouflaging around the new front and rear bumpers, while earlier prototypes showing new LED headlight cluster designs. 
More complex changes are expected for the interior. The S-Class's digital instrument cluster was one of its hallmark features when the car was launched, but rivals have been quick to adopt the technology in their premium models.
For this facelifted model, Mercedes looks to be producing a wider, frameless dual-screen set-up, which will allow for a larger screen area. The new system will run the latest version of Mercedes' Comand infotainment software, and continues to be operated via a touch-sensitive controller on the centre console, although Mercedes is also known to be experimenting with gesture control.
Also new on this prototype is a thicker three-spoke steering wheel, which is understood to replace the current two-spoke design.
Engines from the current S-Class are likely to be carried over in their entirety but could come with minor improvements to fuel economy and CO2 emissions.
These latest spy shots confirm the model has entered its extreme weather testing phase, suggesting it's fast closing in on a debut. It could launch as early as April at the Shanghai motor show, with premium manufacturers preferring to showcase their luxury-orientated models to Chinese buyers first.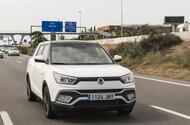 Ssangyong's small SUV gets more standard kit and an extended body with a bigger boot to become the Tivoli XLV. We've driven it abroad Cast your mind back to last year's Frankfurt motor show and you may recall that Ssangyong revealed a concept dubbed the XLV (for Exciting Lifestyle Vehicle) Air. It was essentially an elongated version of the firm's small SUV, the Tivoli, which has since found approximately 63,000 homes around the world. The Air Concept hinted at a seven-seat layout but the final production versions we're driving here (in Spain) seat five without the option of adding a sixth or seventh perch. However, because the XLV has the same wheelbase as the standard Tivoli but nearly 24cm more length beyond its C-pillar, it now has a much larger boot, at a claimed 720 litres.Ssangyong hopes the introduction of the XLV will take Tivoli-based sales nearer the 100,000 mark worldwide, although it feels UK buyers will expect a higher specification. As such, the XLV is only available with the firm's pricier 113bhp 1.6 e-XDi160 four-cylinder diesel, with manual or automatic gearboxes and the options of both two and four-wheel drive.Standard equipment is generous, with features such as leather seats, climate control, sat-nav, keyless entry and seven airbags thrown in. As a result, while the XLV won't have a headline-grabbing entry price of the sorts enjoyed by its smaller stablemate, it should still start from around a very reasonable £17,000.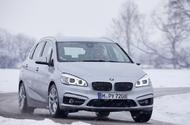 System developed by GKN Driveline, which also created AWD systems for Porsche 918 and Ford Focus RS
The BMW 2 Series Active Tourer plug-in hybrid benefits from electric all-wheel-drive technology originally developed for the i8.
The new MPV went on sale this year with a hybrid powertrain comprising a three-cylinder petrol engine and an electric motor, and now the company who developed its four-wheel-drive system, GKN Driveline, has confirmed that the technology is based on the driveline of the BMW i8.
The i8's eAxle has been adapted to work in compact vehicles, such as the 2 Series. It is now 229mm wide and 259mm tall, while weighing just 20.2kg - which makes it around half as tall and 6.8kg lighter than it originally was.
As in i8, the 2 Series's eAxle is responsible for driving one axle with electric power, and it can also disengage the motor to reduce rolling resistance when it's not needed. The other axle is powered by a detuned version of the i8's 1.5-litre three-cylinder engine.
There is one key difference between the two cars' systems, however. In the mid-engined i8 the petrol engine drives the rear while the eAxle sits at the front, but in the front-engined 2 Series, petrol powers the front wheels and the eAxle drives the rears.
GKN says this shows how adaptable its eAxle technology is, with the British engineering firm adding that the eAxle can easily be adapted for more applications in the future, particularly those of hybrid sports cars and C-segment vehicles.
The firm says its independent system is more effective and efficient than conventional hybrid drivelines because the eAxle can transmit torque directly to the wheels, rather than via a gearbox. This results in faster responses and enables cars like the BMW i8 to perform like a more conventional sports car despite its complicated powertrain.
Aside from the i8 and 2 Series, GKN also developed the eAxle technology for the Porsche 918 Spyder, and it now also makes the system featured in the Volvo XC90 T8 Twin Engine PHEV. GKN also co-developed the all-wheel-drive system of the Ford Focus RS, which we recently sampled on track at Spa.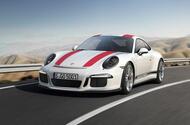 Our reporters empty their notebooks and round up this week's gossip from across the automotive industry
This week's gossip from the automotive industry has news of Jaguar's Special Vehicle Operations offering tailored modifications, the reasons behind cutting the RCZ from Peugeot's range, and why Aston Martin is grateful to Porsche for launching the 911 R.
Bespoke modifications from SVO
Jaguar's SVO special projects division is building up its bespoke department with the intention of offering customers any modification they want in future.
"We'll be able to do the modifications they want, how they want," said SVO boss John Edwards.
Read more: Jaguar F-Type SVR full info, Hot new Land Rover Discovery SVX planned
Unprofitable Peugeot RCZ cut
The Peugeot RCZ was killed off because it didn't have enough of a positive impact on the firm's wider image to justify its loss-making sales, according to boss Maxime Picat.
"The RCZ was existing for itself," he said. "It was a beautiful car that we all loved but which had no knock-on benefits for the brand image."
Read more: Peugeot RCZ review, Peugeot RCZ R versus used Jaguar XKR
Mini growth is natural
Mini has defended the significant increase in the size of its core hatchback over the years.
Product boss Ralph Mahler said the original 1959 model stayed in production for more than 40 years with no increase in size, whereas the Porsche 911, launched around the same time as the Mini, had ended up with similar growth to that of today's Mini but with evolutionary steps along the way.
Read more: Mini Cooper S review, Mini saloon to be fifth model in new-look range
Porsche 911 R helps Aston Martin
Aston Martin Special Projects boss Dave King believes Porsche "did them a favour" with the launch of the 911 R at the Geneva show.
"They made a car that's stripped out, back to basics and at a premium price," he said. "It shows there's interest in the market."
It's a market Aston Martin itself is competing in, with the new Vantage GT8.
Read more: Aston Martin Vantage GT8 revealed, Porsche 911 R full details
Bentley to race, not supply
Bentley has no plans to compete in motorsport as an engine supplier, boss Wolfgang Dürheimer has revealed.
"Being associated with racing through a badge on the driver's overalls is not in our plans," he said.
Read more: Bentley plots new LMP2 racer, Bentley Continental GT racer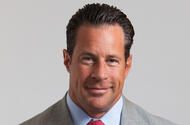 Bigland replaces Harald Wester as boss of two brands; he remains FCA's head of US sales and Canadian CEO
Fiat Chrysler Automobiles has promoted its head of US sales and Canadian CEO Reid Bigland into the position of chief executive officer for Alfa Romeo and Maserati.
The 49-year-old Canadian will continue working in his two existing roles while also taking over as boss of the two Italian brands. Up to this point, FCA's CTO Harald Wester had held the position.
"I am thankful for the work Harald has carried out in the last few years establishing a sound technical framework for our two premium brands, which has culminated in the recent launch of the Maserati Levante and the Alfa Romeo Giulia," said Sergio Marchionne, CEO of FCA. "It is time now for our efforts to be directed towards the global commercial expansion of these two brands, and I can think of no one better than Reid to fulfil that mission."
Bigland has a record of growing sales and market shares in the North American markets, and has helped FCA reposition its Dodge and Ram brands.
Insiders say the switch is part of FCA's plan to rejuvenate its two luxury brands, both of which have received significant investment in an effort to compete with their dominating German rivals such as Mercedes, BMW and Audi.
This latest development comes four months after the planned expansion of Alfa Romeo was scaled back and delayed. The brand had planned to release eight new models, including the Giulia, before 2018, but now says that this date has been pushed back by two years.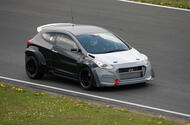 Korean manufacturer has entered a hot hatchback in this weekend's Nürburgring 24 Hour race to develop components for its N performance road cars
A Hyundai i30 fitted with a turbocharged 2.0-litre engine will compete in this weekend's Nürburgring 24 Hours as part of the Korean brand's development of its high-performance 'N' sub-brand.
The manufacturer said the special i30 Turbo "will concentrate on enhancing understanding of performance technologies ahead of Hyundai Motor's future high-performance N brand models".
The development car that will compete in the Nürburgring race was built for Hyundai by the motorsport department of German-based Hyundai dealership Schumann.
Compared to a standard i30, around 40% of the development i30 Turbo is new. The engine is newly developed and will be at the focus of the test. The car also has enhanced suspension, dampers, in addition to upgrades such as different wheels, tweaked steering, wider bumpers and mandatory motorsport safety features.
Hyundai hasn't yet confirmed that the i30 will be the first model in its range to get an 'N' performance makeover, although such a model has been spied testing at the Nürburgring on many occasions.
The manufacturer is tight-lipped as to how much power the i30 Turbo possesses, although an accompanying teaser video briefly shows an engine undergoing dynomometer testing, with figures exceeding 259bhp and 227lb ft at 6000rpm showing on the computer read-out.
Albert Biermann, Hyundai's head of vehicle test and high performance development, said: "This 24-hour race provides the ideal test bed for our motorsport-inspired N brand development and a key part of our 'born at Namyang, honed at Nürburgring' performance-car ethos. The technological inspiration and experience gained from this extreme testing will accelerate our development of high-performance, fun-to-drive N brand models."
The Hyundai i30 2.0 Turbo will be raced by one of the test drivers who also carries out Hyundai's endurance tests at the Nordschleife, Bruno Beulen. He will share the car with Michael Bohrer, Alexander Köppen and Rory Pentinnen.
Hyundai has played down its expectations for the race: "While the team is keen on achieving a strong result, the core focus of the development car is to gather motor racing experience to influence future mass production of N brand performance cars".
The manufacturer will run three cars in the endurance race, with the development car joined by close-to-production versions of the i30 – which bagged a class win in last year's race – and Veloster.
Hyundai has been working on the development of performance models since 2013, when it first launched the 'N' brand as part of its World Rally Championship assault. The company has a 3600-square-metre test facility at the Nürburgring.
Cars competing in the Nürburgring 24 Hours will complete around 150 laps of the 15.7-mile circuit, a race distance of more than 2600 miles.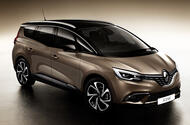 Larger Scenic follows regular model by swapping MPV looks for crossover styling; five and seven-seat options available
The new Renault Grand Scenic will go on sale later this year, featuring new exterior and interior styling, new technology and more space than before.
Following on from the five-seat Renault Scenic, which made its debut at the Geneva motor show, comes the new Grand Scenic. It can seat up to seven passengers, or be  bought with just five seats.
This new model is taller, longer, wider and sits higher off the ground than the car it replaces – something which equates to more interior space, and also helps to give the Grand Scenic more of an SUV profile, rather than that of a traditional MPV. The new car will sit on 20in alloy wheels as standard.
There's a total of 718 litres of storage space inside the Grand Scenic – 40 litres more than before.
Engine options are the same as the regular five-seat Scenic, with diesels forming the core of the range and producing up to 158bhp. Among the choices will be a Hybrid Assist diesel model, which should offer the best fuel economy.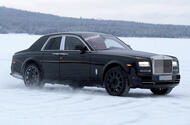 The Phantom is predicted to remain on top of Rolls-Royce's traditional order, despite the upcoming release of the Cullinan SUV
The upcoming Rolls-Royce 'Cullinan' SUV is unlikely to overtake the Phantom as the halo car in the luxury marque's range when it's launched in around 2018, according to sales and marketing boss Ian Robertson.
"In my opinion, the halo will remain as the Phantom, because history has always pointed at large sedans as the most desirable cars," said Robertson. "We live in a changing world, of course, and this may be the shifting point, but I expect the traditional Rolls-Royce order to remain." Robertson remained tight-lipped on whether the next-generation Phantom limo or the SUV, which has yet to have its name confirmed, will arrive first. Both will sit on an all-new architecture that will underpin all future Rolls-Royces.
Bentley revealed in March that customers had placed 10,000 pre-orders for the Bentayga, deliveries of which are due to begin this month. The SUV is set to be the Crewe car maker's best-selling model.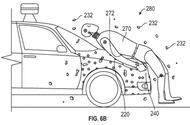 Technology uses adhesive layer on bonnet to bind to impacted pedestrians, preventing them from being flung back onto the road
Google has patented the creation of an innovative 'sticky' car bonnet, which is designed to prevent a person from being flung off the bonnet and on to the road in the event of a collision.
The system targets this 'secondary stage' of a pedestrian impact, where most fatalities occur, suggesting it could drastically reduce the number of pedestrian deaths if it were to be successfully integrated into vehicles.
The patent has been published on the USPTO (United States Patent and Trademark Office), revealing its technical details. It shows that a car's bonnet is covered in an adhesive layer, finished with an outer shell that can be painted to match the rest of the body. The outer shell prevents debris from sticking to the adhesive, but in the event of a pedestrian hitting the surface, this outer shell breaks to allow the person to bind to the adhesive below.
FCA to test autonomous cars with Google
The technology is primarily designed for use on driverless vehicles - of which Google is a key player in advancing automotive technology with its fleet of autonomous vehicles - but it could have the potential to be adapted for use with other automotive platforms. Some reports even suggest the system could be adapted to cater for collisions with other road hazards including bikes and animals.
Google hasn't released any official information about the technology at this stage, so we're yet to find out if it will ever be used on a production vehicle. However, the level of detail and research demonstrated in the patent application confirm it's something the technology giant has clearly invested time and money in.
Google isn't the only company researching advances in pedestrian safety, both Volvo and Jaguar have also shown an interest in improving road safety in this way, with Volvo's external airbags – mounted to the car's windscreen – one example of the systems it has developed.
Olivia Frankel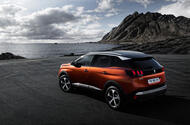 The new 3008 SUV will get a plug-in hybrid option in 2019, before smaller cars in Peugeot's line-up get electric powertrains
Peugeot will launch a bold assault on the electric car market with 208 and 2008 electric models, following the launch of a 3008 all-wheel-drive plug-in hybrid variant in 2019, boss Maxime Picat has announced.
Other smaller cars in the Peugeot range are likely to get electric powertrains, while cars in bigger segments will get plug-in hybrid units.
"For the smaller cars, like the 208 or 2008, we will launch electric versions of them," Picat confirmed at the unveil of the new 3008.
"It will be electrification for smaller platforms, smaller cars, and plug-in hybridisation for the bigger segments."
Peugeot's parent company, PSA, recently unveiled its five-year model strategy, which pledged to launch seven plug-in hybrids and four electric vehicles by 2020.
The plug-in 3008 will also come in all-wheel drive – with an electric motor on the rear axle – and an electric range of around 31 miles, but the manufacturer was coy on the prospect of making a fully-electric version of its new SUV.
"Everything is possible in the future," Laurent Blanchet, Peugeot's product director, said.
"When you are able to have a plug-in version, it's not very difficult to have an electric one because the technology is very near."
Higher levels of autonomous tech
Peugeot will also introduce a greater level of autonomous technology across its range in 2020, according to Blanchet.
The 3008 SUV already has adaptive cruise control and lane-keep assist, which, Blanchet says, puts the car at the same level as its key competitors.
"That's the first step, to be at the same level as the best brands on the market," Blanchet said.
"The next step will be later, around 2020, with a second, third, fourth step of autonomous driving system.
"It's technology that is linked to this platform. It will be possible on this platform, as we are developing a new small platform it will be available on that also."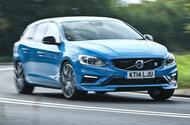 Björn Sällström hands lead over to Connor following Volvo's acquisition of performance brand
Volvo UK boss Nick Connor has taken over as CEO of performance arm Polestar nearly one year after the Swedish car maker purchased the brand outright.
Connor leaves a role he has held at Volvo for four years to switch to its wholly owned subsidiary, which is responsible for producing performance-focused models, such as the V60 Polestar.
Connor's track record includes overseeing Volvo UK at a time when sales increased by 60%. He replaces Björn Sällström, who has been acting as CEO since Polestar's purchase in July 2015.
"Nick brings extensive commercial experience and a proven track record of sales and network development to Polestar," said Håkan Samuelsson, president and chief executive of Volvo Cars. "[He joins as] we seek to develop and grow this exciting part of our business."
Volvo wants Polestar to be recognised as its hot arm in the same way that Mercedes has AMG and BMW has its M division. Samuelsson revealed his ambitious plans for Polestar to incorporate hybrid technology into its models late last year, making reference to the electrification of Volvo's range.
The first steps for this long-term plan appear to be in place following the reveal of an all-electric hatchback concept last week.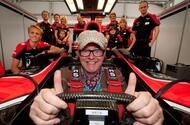 Chris Evans is Top Gear's main host
Chris Evans and Matt LeBlanc start new era; Dodge Viper ACR, Chevrolet Corvette Z06, BMW M2 and Ariel Nomad confirmed for first episode

Top Gear season 23 will kick off this Sunday at 8pm, marking the start of a new era for the revamped show as main hosts Chris Evans and Matt LeBlanc replace Jeremy Clarkson, Richard Hammond and James May.

The three ex-Top Gear presenters recently announced that their new Amazon Prime show would be called The Grand Tour, and it's expected to be the new Top Gear's biggest rival. It won't air until the autumn, however, so Top Gear will be the first to set the agenda.

This weekend's episode will feature a Dodge Viper ACR facing a Chevrolet Corvette Z06 at the home of Top Gun in Nevada, with Evans and Nürburgring expert Sabine Schmitz as drivers.

Le Blanc will also take an Ariel Nomad off road in Morocco, before facing Evans in a UK versus USA battle, and ex-Autocar staffer Chris Harris will also sample the new BMW M2.

Guests will include Jesse Eisenberg from The Social Network and celebrity chef Gordon Ramsay.

Evans, LeBlanc, Schmitz and Harris will also be joined by motoring journalist Rory Reid and F1 pundit Eddie Jordan on the new Top Gear presenting team. The Stig will return as the show's faceless racing driver.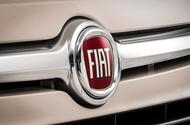 Reports suggest Fiat Chrysler cars could be taken off sale in Germany as row over possible emissions test device deepens
Fiat Chrysler could be banned from selling cars in Germany after refusing to attend a government hearing on its use of emissions control devices, according to reports.
Last month, German transport minister Alexander Dobrindt summoned Fiat to a hearing to explain why a Fiat 500X was found to be running an emissions control device that shut off after 22 minutes - two minutes after the official test cycle that determines official pollution levels is completed.
The emissions tests were undertaken by Germany's transport authority, the KBA, on behalf of the German Government, and the findings have been reported to the European Commission and Italian authorities. It is understood that tests are now being carried out on other Fiat vehicles.
Fiat has responded by saying that its emissions control systems fully comply with European law, and declined to attend the meeting with Dobrindt citing the grounds that its testing was run under Italian jurisdiction.
Dobrindt, in turn, criticised Fiat's "uncooperative attitude", saying its stance was "totally incomprehensible".
Italy's Transport Minister, Graziano Delrio, reacted by saying that German authorities should contact Italian car regulators and not the company directly. He added that he had assurances that Fiat Chrysler would fully co-operate with any investigations if conducted correctly.
Consequently media reports in Germany and by the BBC have suggested Germany could respond by suspending sales of Fiat Chrysler vehicles while the discussions are ongoing.
A driver's race number is often part of his identity, and there are some interesting stories behind the digits used by BTCC aces
Although the Dunlop MSA British Touring Car Championship hasn't gone down the Formula One route of drivers choosing a permanent race number, it isn't a million miles away, with many drivers choosing to keep a number for their careers, and making it part of their personality.
Reigning champion Gordon Shedden eschewed the number one that he earned over the course of 2015 to keep his familiar 52 on the side of his Team Dynamics Honda Civic Type R.
"I think numbers are important," the Scot recently told ITV's BTCC commentator David Addison. "If you look at MotoGP and Valentino Rossi and the number 46, people know exactly who he is thanks to the number. It is an identity. We are in a closed car in crash helmets so being identifiable by a familiar number certainly helps the fans."
And why 52? "It was a number I used in karting and I just kept with it. Now, it is associated with me so I want to keep it for good."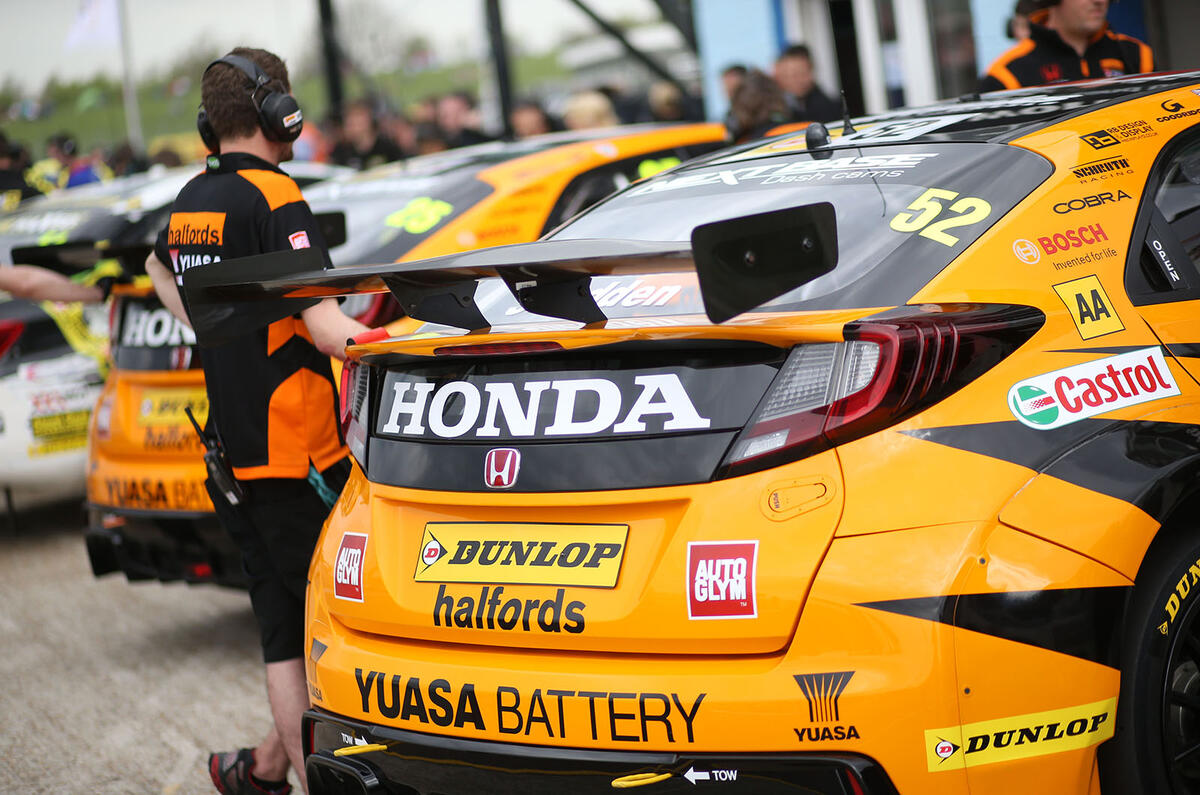 Someone else who brought his number from karting is Speedworks Motorsport Toyota Avensis racer Tom Ingram – whose number 80 adorned the first kart his father bought him and he has kept it – and Josh Cook's 66 on his Triple Eight Racing MG6 comes from karting, but in a more convoluted manner: "A friend of mine ran number six and I got my kart to look the same so I took 66 and kept it!"
Adam Morgan's number 33 on his Mercedes-Benz A-Class was the same number that he used to win the 2011 Ginetta GT Supercup title, while Kelvin Fletcher's 84 echoes 54 on Power Maxed Racing Chevrolet Cruze team-mate Hunter Abbott's car and happens to be the year of Fletcher's birth.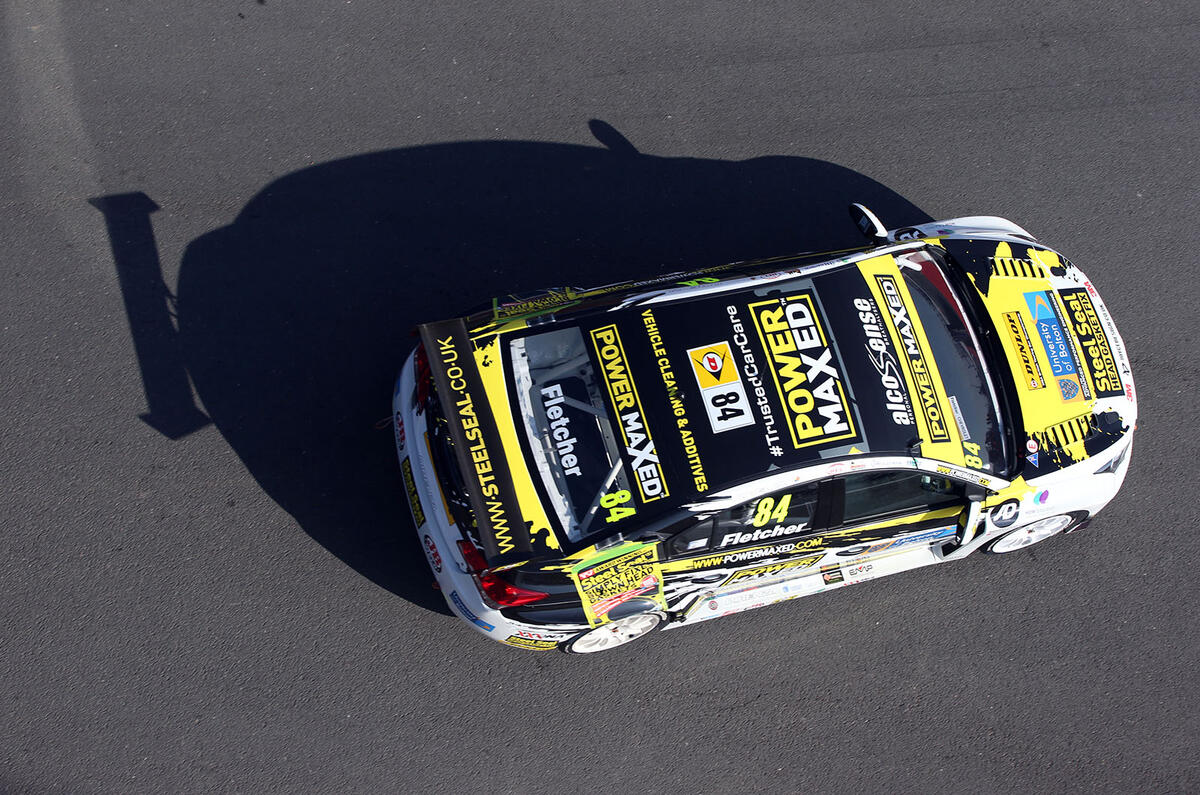 Oval racing is a discipline where the number is very much part of the driver's identity: indeed, some drivers are known by numbers rather than names. So it is no surprise that Matt Simpson wanted to keep his National Hot Rod number of 303 when he moved into the British Touring Car Championship in a Speedworks Motorsport Honda Civic Type R. Where did it come from? Father Jeff was a George Polley fan when he started racin; Polley's number was 306 and 303 was the nearest one that was available to Simpson Sr…
And what about 2013 champion Andrew Jordan and the number 77 on his Motorbase Performance Ford Focus ST? Well, remember that when AJ first arrived in the BTCC he ran 78 as father Mike had 77 on his Honda Integra, and Jordan senior carried 77 because: "I was a huge Barry Sheene fan and he ran number seven, and a continental-style seven, with the line through the stalk of the number.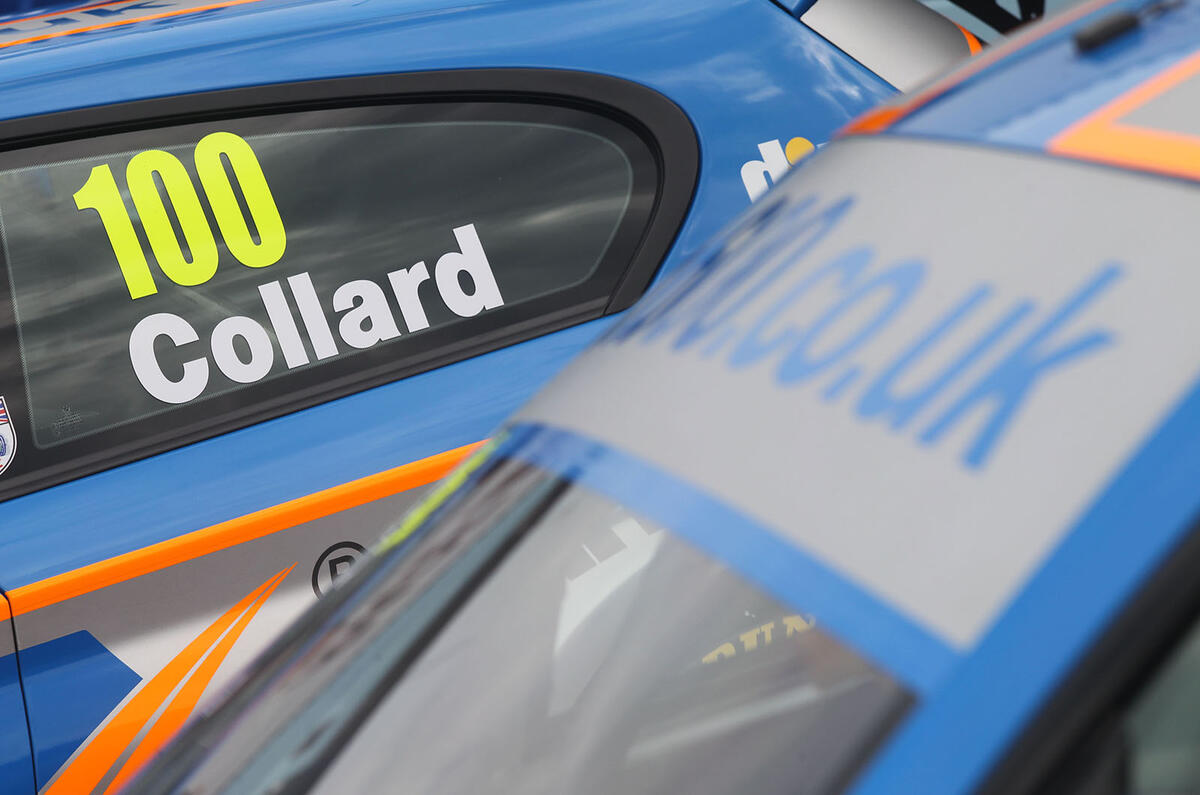 "When I started racing my Morris Minor, numbers were allocated by class and I was in the baby class where you had a high number. Seven was out of the question so I went for 77 and ran that until I got into Formula Ford when I could use seven. When I stopped, Andrew took it over."
Other numbers, like Rob Collard's 100, are to celebrate BMW's centenary in his WSR BMW 125i M Sport. Team-mate Sam Tordoff's 600 is to celebrate the 70th anniversary of his family's car dealership, JCT600.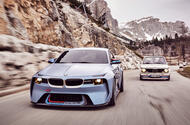 Bavarian brand's new concept celebrates its iconic 1960s and 1970s coupé; the car's underpinnings come from the M2
The BMW 2002 Hommage, an M2-based compact coupé concept, has been unveiled at the Villa d'Este concours d'elegance in Italy.
Celebrating the 50th anniversary of the BMW 2002 turbo, the brand describes the 2002 Hommage as a design study that reimagines the engineering behind the original model.
Based on the well-received M2, the new concept sits low, with compact proportions and a long wheelbase, while having short overhangs and a prominent so-called "shark nose". Aerodynamic details include larger spoilers at the front and rear and a number of air intakes to optimise airflow and maximise downforce.
Reflecting the signature chrome strip of the original, the 2002 Hommage has a horizontal carbonfibre band around the shoulder line, which splits the body of the car into two distinct sections; the upper part of the roof, bonnet and boot lid use matt paintwork, while the lower body uses gloss paint and features distinctive lines across the flanks, including the wheel arches. BMW says they are designed to recall the homologated version of the BMW 2002 turbo "which needed broad extensions bolted to its body to accommodate a significantly wider track".
Like the BMW 2002, the concept has two single headlights and separate turn signal repeaters embedded into a full-width strip (in carbonfibre on the Hommage car) above them.
The car also features 20in alloys with bi-colour design and gold-coloured brake calipers.
"Exactly 50 years ago, the 02 range kick-started an era of success for BMW. This compact coupe is one of the vehicles which made the brand what it is today," said Adrian van Hooydonk, BMW design boss.
"The 2002 sat at the top of the range and was the first series-produced car anywhere in Europe to come with turbo technology. That set the seal on the coupé as a genuine sports car. At the same time, the 2002 turbo was at the technological vanguard of engine development at BMW. The BMW 2002 Hommage is our way of raising a glass to all these achievements."
No powertrain or performance information has been released on the 2002 Hommage, with a BMW spokesperson saying the model is "a styling exercise to celebrate a car from the past, not a vision of what might come".
Earlier this year, BMW unveiled an advanced new self-driving concept car at a gala ceremony held to mark its 100th anniversary at the company's first ever factory, now home to its Classic department, in Munich, Germany.
Video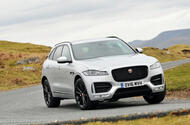 Jaguar takes a typically sporting approach to its first SUV A wary toe. That's how the introductory line suggests Jaguar is entering the SUV arena, and the reasoning is sound enough: were Jaguar more confident it could sell an SUV, it would have tried it years ago.There are reasons why it hasn't, of course. This is a company that – although written large on the radar of UK car buyers and enthusiasts – is a minnow alongside the German firms that its cars rival.Their products sell by the hundreds of thousands and contribute to sales of more than a million a year for each company. Jaguar sells fewer than 100,000 cars a year in total. Or has, until now.The F-Pace is the car that's meant to change that. It's a car that puts the future of Jaguar estates under threat but it's also one that, frankly, no executive car maker can be without – even one that has a separate arm dealing entirely in executive SUVs.There's an argument that this is one of the reasons for Jaguar's SUV tardiness. Will a Jaguar 4x4 nick sales from a Range Rover 4x4? It's a possibility but, as the VW Group does with Volkswagen and Audi (and soon Skoda and Seat too), it's a chance you take.At least you get the profit either way, rather than somebody else. And the F-Pace's ethos is wilfully different, on paper and in the drives we've had so far, from anything else that rolls out of a Jaguar Land Rover facility. It's a Jaguar, which means it's a sporting SUV, we're told – as much as one is possible.It's a tall car with a modicum of off-road ability, but for those who like driving. That's always a slight contradiction, but ever since BMW launched the X5 in the late 1990s, it's one we've managed to get our head around.We've tried all F-Pace engine variants so far in one way or another, but the one tested here counts most: the 2.0-litre diesel that will constitute the biggest number of sales.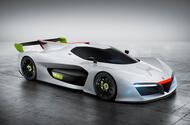 Electric sports car could be on cards, following Mahindra's purchase of Pininfarina last year; acquisition also helping Formula E team
Pininfarina is set to produce an electric sports car, following its acquisition by Indian technology and automotive giant Mahindra late last year.
The design house showed a hydrogen sports car concept, the H2 Speed, at this year's Geneva show, but Mahindra's involvement in Formula E means an electric sports car is a natural next step, combining the technology already present in its race cars alongside Pininfarina's famed design.
Talking about the importance of Pininfarina, Mahindra automotive boss Pravin Shah said: "Design plays a critical part in designing vehicles in such a way that they are robust yet pollute the least while giving you the thrill that people want in vehicles."
He acknowledged that similarities between racing and sports cars meant the acquisition of Pininfarina would "surely help us in the space of Formula E".
Shah said adding the "world-renowned" design house to Mahindra's portfolio, alongside its existing Tech Mahindra information technology arm, meant the company would be able to differentiate itself within the automotive industry.
By working with Pininfarina, the hope is to produce "a unique business proposition in the area of automobiles, in the area of racing, in the area of changing design perceptions", while also taking environmental concerns into consideration.
Chairman Anand Mahindra said his group was one of Pininfarina's biggest clients before the buyout and would continue to be. He described design as "critical to the industry" and added that he hoped having Pininfarina on board would create better design across the brand.
Mahindra said the firm would show its ability to offer a variety of powertrains, describing it as "very agnostic", and sited the H2 Speed concept as an example of its wide-ranging approach.
"Pininfarina is an iconic brand," he said. "Mahindra already does critical design and engineering work for manufacturers. We want to provide an 'art to part' service, and we can give car makers Pininfarina design as a starting point. It's a disruptive proposition."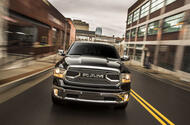 Following the Volkswagen emissions scandal, there's been speculation that diesel cars might be facing a tough future across the pond
This won't be a great year for US diesel sales.
Last year Volkswagen, Audi and Porsche together had a 75% share of the diesel car and SUV market in the US, but many models have been taken off sale in the wake of the emissions test rigging revelations. In addition, the low price of oil continues to make fuel efficiency a harder sell, with hybrids' market share also falling. As a result, the Diesel Technology Forum (DTF), which promotes diesel's interests in the US on behalf of vehicle manufacturers, component suppliers and fuel producers, expects diesel's US market share this year to drop below the 3% seen in recent years.
In the longer term, however, a different picture is expected to emerge. In fact, according to estimates from both the DTF and Honeywell, a major supplier of turbos to diesel engines, diesel's US market share could double in the next five years, to around 6%. A rise in fuel prices, especially for the premium petrol that increasing numbers of cars require, could be one factor, but there are other reasons why this might happen.
Light-duty trucks – a category that in the US includes pick-ups, SUVs, crossovers and MPVs – account for more than 55% of the US light vehicle market. More important, 'truck' sales are rising as car sales are falling, with the crossover segment in particular exhibiting strong growth. As in Europe, where crossovers and SUVs have eaten into the sales of conventional saloons and hatches, no one expects this trend to reverse any time soon.
Audi developed 'dieselgate' software in 1999
Meanwhile, US fuel economy and emissions standards are tightening. New corporate average fuel economy (CAFE) regulations will see the fleet average economy figure increase to 54.5mpg (US) by 2025, representing roughly a 40% improvement on today's level. Over the same period, the new Tier 3 emissions standards demand a roughly two-thirds cut in particulate matter and the combination of non-methane organic gases and nitrogen oxides (NMOG+NOx).
"Crossovers and SUVs are where the action is and will be in the future," says Allen Schaeffer, executive director of the DTF. "If that's the case, some vehicles are going to be of a size and shape that makes compliance with future CAFE standards difficult without a lot of compromises. Diesel is attractive because it enables you to maintain the balance of vehicle size, performance and fuel economy better than you might be able to by continuing to tweak gasoline."
Diesel, then, is shaping up to be part of the solution for car makers with tough regulatory targets to meet and for consumers who want upsized vehicles without downsized performance. Industry analyst IHS Automotive expects diesel's share of the truck market to hit 7% by 2022, driven primarily by sales of diesel SUVs.
The market is already changing. The Jeep Grand Cherokee EcoDiesel and Ram 1500 HFE (High Fuel Efficiency) come with a version of the VM Motori 3.0-litre V6 that's also used by Maserati. The Ram alone accounted for an astonishing 63% of all diesel vehicles sold in the US last year. Its maker says buyers like the torque-to-economy ratio; depending on the specification, 15-18% of all 1500s sold are now diesel-powered.
US buyers of heavy-duty pick-ups have long recognised the advantages that diesel can bring. Until recently, theRam EcoDiesel was unique in its segment, but its success is hard to ignore and other car makers are getting in on the act. In the smaller pick-up market, diesel versions of GM's Chevrolet Colorado/GMC Canyon, which were launched late last year, are selling fast. A recent increase in production means that 10% of Colorados built are now powered by a 2.8-litre Duramax.
GM sees Volkswagen's troubles as an opportunity to increase sales of diesel cars (a 1.6-litre Chevrolet Cruze diesel will join the line-up early next year) and is keen to ensure that not all diesels are tarred with the same brush.
"'Diesels are bad' is the wrong conclusion to take away," says Dan Nicholson, GM's head of global propulsion systems. "North America is never going to be like Europe, with a 50% share for diesels, but there is room to grow."
Encouragingly for GM and other manufacturers looking to lure disenchanted Volkswagen diesel buyers, research conducted by the DTF suggests that US consumers have identified the emissions scandal as a Volkswagen company problem, not a problem with diesel technology itself. Car makers having to restate their US fuel economy labels is nothing new, either; Hyundai-Kia was fined $300 million in 2014 for overstating its fuel economy claims, for example.
The DTF believes that up to 24 new diesel vehicles could be introduced in the US in the next year, including five new diesel cars, 12 SUVs and seven pick-ups. History suggests that greater consumer choice alone will lead to rising diesel sales, particularly if one of the new models is the Ford F-150 pick-up. Ford won't confirm reports that a 3.0-litre V6 diesel version of the US and Canada's best-selling vehicle could be on sale before the year is out, but if it comes, talk of a doubling of diesel's US market share in five years looks much more realistic.
Graham Heeps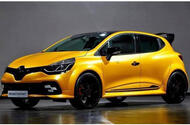 Leaked images show skunkworks Clio that is rumoured to be getting a powertrain from the Mégane Renault Sport; could produce 271bhp
The recently leaked Renault Clio Renault Sport will be officially revealed at the Monaco Grand Prix later this month, with reports suggesting it will use the engine and running gear of a Renault Mégane Renault Sport to produce around 271bhp.
Only the reveal date and one image (the first shown in our gallery) have been officially revealed by Renault, but earlier leaked pictures of the so-called Renault Clio Renault Sport KZ 01, first shown on a Greek website, show what it will look like when it arrives on 27 May.
Renault has previously used the blue riband Formula 1 event in Monaco to reveal extreme new car concepts, including the Renault Twin'Run, a forerunner to the current generation Renault Twingo.
The only official comment from Renault comes from managing director of Renault Sport, Patrice Ratti, who said: "We successfully completed the project of a slightly crazy car. It was a joint effort by the Renault Sport Cars and Renault Sport Racing teams. This Clio RS refines the expertise of Renault Sport engineers while exploring new avenues for the future".
According to the Greek website that leaked it, the pictured Clio is based on the regular 200, but has been extensively modified both in terms of its powertrain and its bodywork. The pictures show heavily swollen wheel arches, aggressive bumpers and detailing and a large rear wing. It is not clear if the Clio KZ 01 will get the Mégane Renault Sport's manual gearbox.
The Mégane powertrain is reported to have been tuned with at least 250bhp, giving it at around 30bhp more than the Renault Clio Renault Sport 220 Trophy, the most powerful variant of the car on sale. However, some French sources are speculating the KZ 01 could share the fastest Mégane's 271bhp, which it produces from a turbocharged 2.0-litre engine.
Reports suggest the Clio KZ 01 is a concept car that is under evaluation for potential sale in an extremely limited run, with possibly as few as 500 cars being built.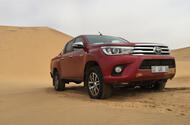 We sampled the new Toyota Hilux in Namibia and learned a few things about desert driving along the way; turns out it's not as easy as it looks…
I'll admit it: that first steep-ish ascent on an off-road course on sand dunes looked pretty easy. I've done plenty of off-road drives in the UK, so how can driving up a sandy hill be any harder?
But as I slid back down the slope for the third time, I knew the dunes were presenting a different challenge. The alarm bells should have been ringing in the car park when we were told to let down the air in each tyre for a full 60 seconds, after which we were told it wasn't enough and another 15 seconds' worth of air needed to come out. This was not going to be your normal off-road drive.
And so to driving on sand. We've all seen the videos on YouTube of people conquering the Big Red Dune in the United Arab Emirates; it looks spectacular, but how hard can it be? We were in Namibia and driving the new Toyota Hilux across a whole series of large dunes for our experience to find out.
Quite quickly it became clear that you need a run-up and some momentum in order to conquer any steep sandy dune ascent. The Hilux has a low-range, all-wheel drive transmission that needs to be engaged if you're going to have any success getting over the brow of the hill; set off in second gear and quickly into third before plenty of revs to get up to the top.
What the new Land Rover Defender must beat
Then, when you're at the top, remember not to panic; you'll probably only see sky, and thus be inclined to slam on the brakes - at which point you'll lose all of your momentum before you've fully conquered the climb. Yours truly is speaking from experience here, so instead, ease off the throttle but keep your momentum so you can shift into first gear in order to start an ascent as steep as the climb you've just finished.
Driving up sand dunes isn't easy, then, but my word is it fun. If you're into off-road driving in the UK, the usual muddy tracks and water obstacles can often seem to present little in the way of a challenge to the vehicle, but driving on dunes is a challenge both for the driver skill and the vehicle.
And if your vehicle gets stuck trying to get to the top of the largest sand dune, there's always the option of abandoning ship and running up to the top - the fastest runner took just over two minutes from bottom to top, according to the leader board in our hotel's reception. I swear it took me longer than that to drive up…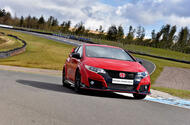 BTCC champ offers us his expert advice; how difficult can it be to master a 1.3-mile race track...
The Honda Civic Type R is labelled by its maker as a car ready to face the track. We put that statement to the test in Scotland.
Scotland's only permanent race track crams nine corners into just 1.3 miles and, just for good measure, throws in a series of drops and climbs that mean the average height above sea level varies by about 60 metres from the circuit's highest point to its lowest.
Knockhill demands make it a great place to learn about track driving, so I'm here to learn from Gordon Shedden, the reigning Dunlop MSA British touring car champion. The circuit is like a second home for the local driver, and as part of Knockhill's track driving school, enthusiasts can opt for the Gordon Shedden Driving Experience, where, for £499, you get one-on-one tuition with the double tin-top champ in a Honda Civic Type R road car.
Shedden says: "It's a unique track, and not something you could go and design again from scratch. It has so many elements and you don't get a chance to relax."
So how do you go about mastering a track such as Knockhill? The BTCC champ offers his advice.
WALK THE TRACK
"Walking the track before you drive it gives you a chance to spot things. Standing at turn one, you can see slight differences in the track surfaces: where there are patches, where the circuit is worn away, which bits look like they have some grip, where there is rubber, which kerbs look like you can use them and which ones the car won't be able to take. In BTCC, we will take our race engineer with us on a track walk to explain the behaviour of the car at a specific point."
BUILD UP YOUR PACE
The first corner at Knockhill, Duffus, is a fast right-hander with a downhill approach. It's a big-commitment corner – fifth gear and 120mph in a touring car – and Shedden says he's seen many novices make the mistake of attacking it flat out on their very first lap.
"Technique goes out of the window," he says. "They haven't even seen the track, we get to the apex and we're running wide with the brakes fully locked up. That kind of driving will only get you so far. When you don't even know where you're going, why commit to that level? Chill out, get the technique and rhythm right and the speed will come naturally.
"You're better off arriving going slightly slower but in control, then you can pick up the throttle and carry good exit speed. If you can pick up the throttle six feet earlier, it makes a massive difference all the way down into the next corner."
LOOK AHEAD
Knockhill's ferocious undulations are daunting enough from the outside, but in the low-slung seat of a BTCC car it's almost impossible to see the road directly ahead.
"On the road, you'd never go flat out over the crest of a hill without being able to see what's ahead, but here it's the norm," he says. "If you're looking at the end of the bonnet, all of a sudden everything starts happening and it's too late. At the apex of turn one, I'm already looking at the turn-in point for turn three, because that's where I want to end up. Something might happen 50 yards down the road – maybe somebody has spun off or run wide and come back on."
BE COMMITTED
Knockhill's chicane is one of the most daunting corners on any British race circuit. It is approached through Butchers, an off-camber left-hander, before the track rises to a blind crest topped by the left-right flick. Once you've committed to a line through the chicane, you can't see what's on the other side.
"It is just like going off into oblivion; there are no reference points," says Shedden. "In the BTCC car we are pretty much straightlining the chicane and using a fair bit of kerb on the left on the exit. This is a fourth-gear, 100mph corner for us. On the first lap of a race, you're in a train of cars, you can't see where you're going and you don't know what's happened on the other side."
GET YOUR TURN-IN RIGHT
The entries to many of Knockhill's corners are blind and there's a natural temptation to turn in prematurely. This is especially true at Clark, the long right-hander that leads onto the back straight.
"It's harder than it looks to stay wide," says Shedden. "Your field of vision gets drawn to the right, so the temptation is to turn in early. You still get to the apex and it all looks great, but you can run wide at the exit."
The second-gear hairpin poses a similar challenge. As you go through the corner, you're driving uphill, and Shedden says the back straight has subsided over the years, making the entry to the turn incredibly bumpy and accentuating the gradient.
He says the most effective line is to almost overshoot the corner and cut back sharply. At a brisk pace, while getting the braking and gearchanging completed, this is more easily said than done.
"Stay very wide and hook in Some kerbs can be used to your advantage in a race; others are to be avoided tightly and pick up a bit of throttle and unwind the lock out to the exit. As you get rid of the lock, you're applying more throttle, then it's flat out straight over the top of the hill."
THINK ABOUT WEIGHT TRANSFER
"You're not going to brake the same for every corner," says Shedden. "At the hairpin we brake late and hard, and there's a big weight transfer to the front of the car, which is great because it squeezes the front tyres into the track and helps with turn-in.
"But if we put 70% of the weight on the front, we've only got 30% on the back, and while that's brilliant at the hairpin, it's not what you want at Duffus. You arrive there pretty quickly, so if you just brake as late and as hard as you can and get the front end down, the back end jumps around all over the place and it never gives you the confidence to turn in.
"So we're not stabbing the brake to get the pitch in the car; we're trying to settle the car to get enough speed off but to give us the confidence to make the turn."
IRON OUT MISTAKES
Shedden says he would expect to make no mistakes during a race. "That means not missing an apex by two feet. That's the level at which you've got to operate if you want to succeed. Getting three laps right and then having one shocker doesn't come anywhere near to cutting it at this level. It's hard to get right. Jackie Stewart once said that driving a race car is 70% mental and 30% physical. The turning of the wheel and pushing of the pedals, a lot of people can do, but what they do with their minds makes the big difference."
Once you get every corner right, it's then about getting every corner right every lap. "In nine corners, if you gain one hundredth of a second in each one, you'd be a tenth of a second up the road. If you gained a tenth at every corner, you'd be a second up the road. Three-tenths of a second around Knockhill in qualifying can be the difference between pole or not being in the top 15 on the grid."
BEAT YOUR RIVALS
Mastering an empty track is one thing, but hitting every apex and braking point in a BTCC race while looking after your brakes and tyres is quite another. "Actually racing around here with 30 other nutters when you're tucked six inches behind the car in front is a huge challenge," says Shedden. "If somebody goes in and brakes one metre late and misses the apex, you've got to ensure you're on your line and not immediately making their mistakes."
No one does four-wheel-drive estates quite like Subaru does, but is its latest one fit for modern life or too old-school? We have six months to find out
Meet the new Subaru Levorg. Think of the Japanese car maker and immediately you conjure up images of World Rally Championship Imprezas storming through stage after stage, WRX STi Imprezas with gold wheels thundering around the streets or practical four-wheel-drive estates.
But according to Subaru, estate cars are what most people pine for in the firm's larger markets, such as the US.
It's a path that has been well trodden by the Japanese firm, and it will be interesting to find out, over the next six months, whether the Levorg can live up to the reputation established by its forebears.
Subaru fans will be pleased to know that the Levorg shares its mechanicals with the WRX and the Legacy sold in other markets, and it is the result of a simple design brief to create a successor to the fourth-generation (2004-2009) Legacy while bringing Subaru's AWD estate up to date.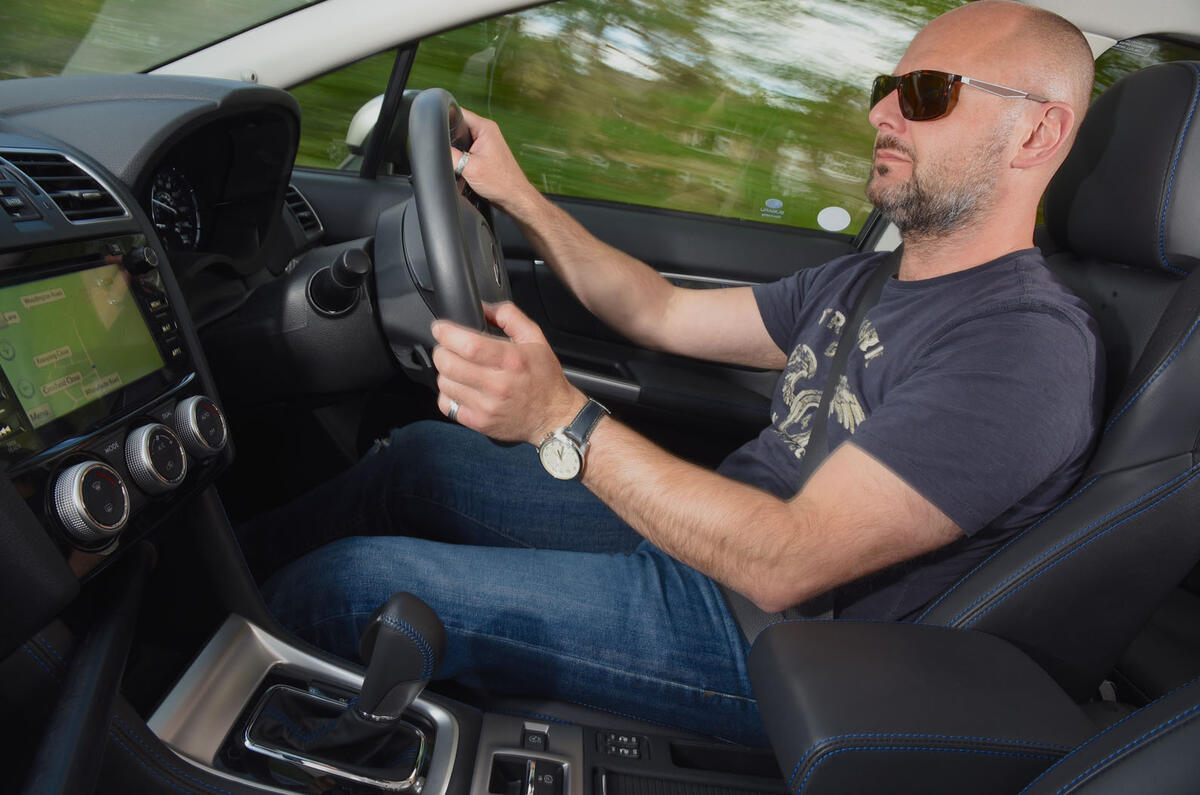 In real terms, it means the Levorg comes equipped with a downsized twinscroll turbocharged 1.6-litre flat four petrol engine, which may produce only a modest 168bhp but also has 184lb ft of torque from 1800rpm to 4800rpm.
According to Subaru, it will match the level of performance expected from the old EJ-series 2.5-litre flat fours.
Admittedly, it is not the most powerful sports wagon out there, especially when you consider that the 247bhp Ford Focus ST-3 Estate comes in at £100 less than the Levorg's on-theroad price.
But it is the exploitable range of the torque that intrigues me most, and it will be interesting to see if the Levorg can feel like a Legacy used to.
It may be a left-field choice for most people, but to my eyes the Levorg is an attractive car, with its chiselled looks, LED daytime running lights, large bonnet scoop and twin exhausts.
The fact that Subaru equips the car with a Lineartronic continuously variable transmission as standard ought to be a bonus in a car that will spend much of its time cruising up and down the country as part of my job.
As for the inside, it is plush and a nice place to be, with leather upholstery and electrically adjustable sport seats in the front and blue stitching to give that sporty appeal.
There's only one trim level, but the Levorg isn't short of kit. It has, for instance, keyless entry, 18in aluminium alloy wheels, LED headlights, dual-zone climate control, folding and heated door mirrors, a reversing camera, cruise control and a 7.0in infotainment system with sat-nav.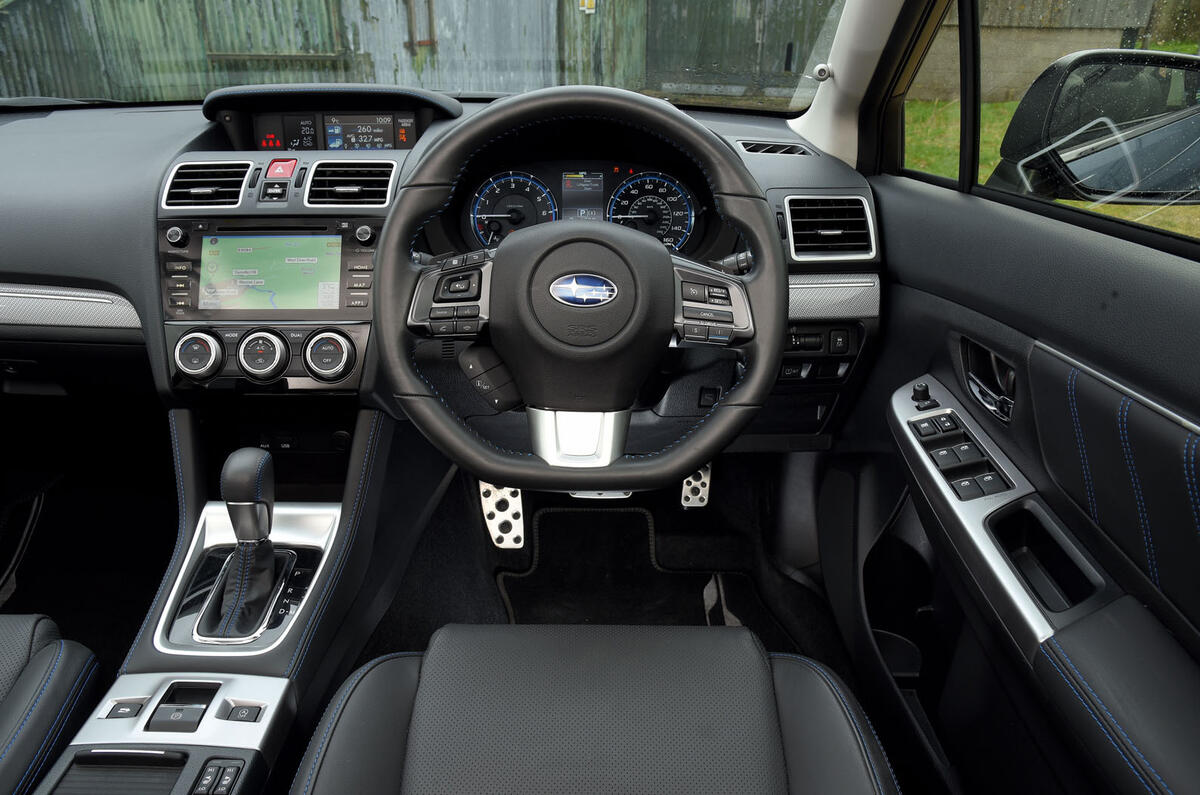 But as I wax lyrical about the new boxer engine, the interior and the attractive looks, the one pressing issue for me is the boot space.
As a photographer, I rarely travel light and often fill the load bay, rear seats and footwells with equipment. Reading that the Levorg is six inches shorter than the Outback made me slightly anxious about its ability to accommodate my equipment.
However, Subaru claims the load bay has a capacity of 552 litres with the rear seats up, eclipsing what is afforded to you by a Ford Mondeo Estate, and 1446 litres with the seats folded flat.
Folding the seats down couldn't be easier, because there's an electrical release switch in both the boot and the front cabin, so making room for large loads will be quick and easy.
If that wasn't enough, Subaru has provided an extra 40 litres of space underneath the boot floor, and so far it has proved ideal for storing little bits and pieces out of sight.
Although the Levorg looks sharp and rather attractive, it does prompt many people to wonder what it is I'm actually driving. (Maybe that's where the private plate comes in.)
The D-shaped steering wheel is nice to grip, but the steering as a whole lacks any real feel and is somewhat disappointing.
The ride is reasonably firm, as you would expect, but it isn't uncomfortable and in fact is ironed out slightly by the supportive sports seats.
The Levorg's powertrain has proved tricky to get to grips with over the first few hundred miles, though.
Although this is no hot hatch-cum-estate, the CVT seems to restrain the engine when you want to make progress and it makes you lurch forward when you try to move off smoothly.
That's with the Subaru Intelligent Drive (SI Drive) selector in default I-mode (Intelligent mode), too — a setting that is supposed to help ensure smooth and efficient driving.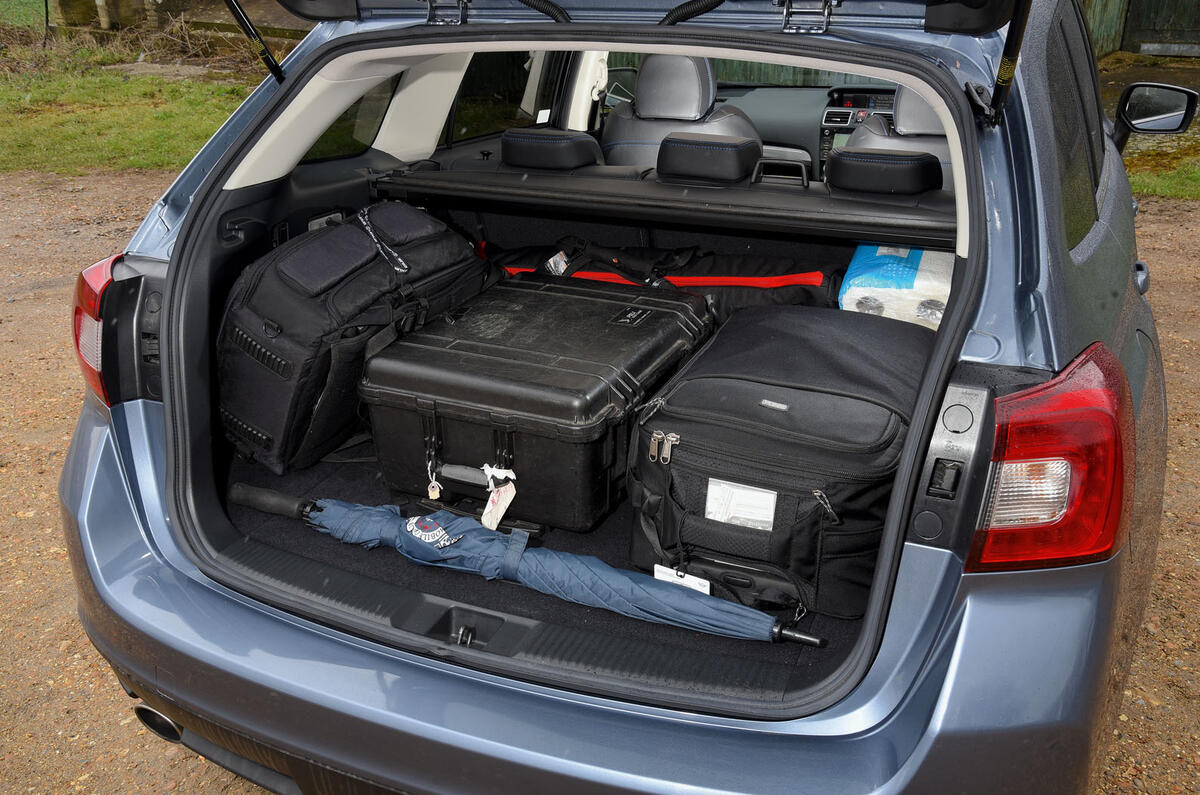 S-mode (Sport mode), which sharpens up the Levorg's throttle response, only seems to exacerbate the situation, but no doubt there will be times when it proves useful.
In the meantime, a softer touch on the accelerator may be required until I fully get used to the car. What effect any of this will have on the Levorg's fuel economy remains to be seen as well.
The car has already recorded a True MPG average of 34.1mpg, which isn't bad, but I fear I may be visiting the service stations up and down the UK's motorway network a little more frequently than I'd like.
Nonetheless, these small foibles don't detract from what is a likeable car, and I am looking forward to finding out what it is like to live with on a daily basis and, more important, whether Subaru has got its AWD estate mojo back.
Subaru Levorg 1.6i DIT GT Lineartronic
Price £27,495 Price as tested £27,995 Options Steel Blue Grey metallic paint (£500) Economy 34.1mpg Faults None Expenses None
Will Williams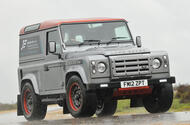 The king is dead, long live the king. Are upgrades the best way to breathe new life into your Defender? Dates in history remind us of great and tragic events. A birthday, the day you passed your driving test (first time, hopefully), maybe the day you got married (first or second time), or how about Christmas Day 1986 when Dirty Den served Angie with divorce papers.For some, a date that resides painfully in the memory is 29 January 2016, when, after 67 long years of production, the final new Land Rover Defender rumbled into life.This has left many loyal Defender owners with a problem. No longer can they replace their ageing 'Landies' with shiny new ones, especially if they're not convinced by posh, curvy alternatives, such as the Discovery Sport or Range Rover Evoque.There may be a solution at hand, though. Don't throw away your old Defender, just refresh it. Dare I say, improve it? Well, that's what JE Engineering claims to do. It's been around for more than 40 years, and now its existence, alongside competitors such as Kahn and Twisted, seems to make a lot more sense.One of the most notable of JE's services will appeal to those fed up with shifting cogs themselves. JE Engineering can replace your manual gearbox for an automatic one.That's what we're testing here, a 2012 Defender 90 Hard Top with an automatic gearbox and an array of modifications from JE Engineering. Our car also has a power upgrade, an electronic handbrake, sports suspension, added sound insulation and new upholstery.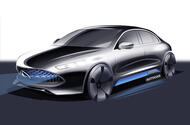 Mercedes-Benz C-Class and S-Class are said to be the inspiration behind the new EV saloon models
Mercedes-Benz has accelerated plans for a range of new electric vehicles. 
The move follows a long-awaited announcement by the German government that it will begin offering sales subsidies on all EVs priced at less than €60,000 (£47,300) as part of a €1.2 billion (£950 million) electric car purchase incentive scheme.
The plans have been orchestrated by Mercedes-Benz's outgoing R&D boss, Thomas Weber, and call for four new electric models to join the Mercedes line-up by the end of 2020.
Two electric saloons and two SUVs are expected. Each is set to share the basic elements of a more conventionally powered sibling, including so-called hard points such the windscreen and roof structure. However, there will be unique design touches to make them instantly recognisable as zeroemissions vehicles, according to insiders privy to the proposals for the four models.
The new electric car line-up is aimed at pitching Mercedes into direct competition with Tesla Motors, which has led the electric car push and had solid levels of sales growth since the Model S executive saloon began production in 2012. It also comes in response to recent moves by key rival Audi, which has already announced that it will begin offering a production version of its e-tron quattro concept in 2018 in the first stage of a similar electric car offensive.
A heavy shroud of secrecy surrounds the upcoming electric-powered Mercedes models, although recent comments by Weber suggest the saloons will be based around the C-Class and S-Class and the SUVs will share common links with the GLA and GLC.
Mercedes has intensively studied the idea of bringing stand-alone electric cars with uniquely engineered bodies to showrooms. However, it says the high cost of development, components and production makes it prohibitive at volumes below 50,000 per year during the first generation, even for highpriced models. Its conclusion is backed up by Tesla's inability to turn a profit since the Model S, which currently has a base price of £51,900 in the UK, first went into production. 
The GLA-based model is set to adopt a modified version of the MFA platform currently used beneath Mercedes' first dedicated electric car, the B-Class Electric Drive. The C-Class, S-Class and GLC-based electric cars will use a newly developed variant of Mercedes' MRA (Modular Rear Architecture) platform conceived specifically for EV applications and known to insiders as the MEA (Modular Electric Architecture).
The first recipient of this new platform will be the GLC Fuel Cell, due next year. The new hydrogen-powered model, which will be offered to customers on either a limited lease or outright purchase scheme, is described by Weber as a forerunner to Mercedes' new EV line-up. As well as housing batteries within the floor, its version of the MEA platform features tanks to house the hydrogen.
One of the key elements of the MEA platform is its ability to offer either rear-wheel drive or four-wheel drive in combination with up to three electric motors.
Although it is still early days, insiders at Mercedes' R&D centre in Stuttgart confirm the company is developing its own range of electric motors, ranging in output from about 75kW (101bhp) to 400kW (536bhp).
A new generation of lithium-ion battery cells from Accumotive will provide the Mercedes EVs with a range of more than 250 miles — the minimum prescribed by Weber to make the new zero-emissions models a practical alternative to their more conventional petrol, diesel and hybrid siblings. 
In addition to its own range of electric cars, Mercedes is currently putting the finishing touches to a successor to sister company Smart's Fortwo Electric Drive.
Expected to make its debut this year, the new two-seater is set to be joined by a fourseat Forfour Electric Drive fitted with a slightly larger battery and a more powerful electric motor — a move that will provide the German car maker with six EVs by the turn of the decade.
The electric-powered Mercedes models are expected to be produced on dedicated production lines at the company's Rastatt, Bremen and Sindelfingen plants in Germany. Mercedes has also announced a €500 million (£394m) investment at its Hamburg plant in Germany, which will supply its new range of electric cars with selected components.
Further investments are being poured into battery production. In March, Mercedes parent company Daimler announced plans to invest €500m in an expansion of its existing battery production facilities in Germany.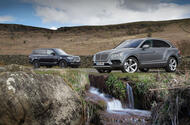 Bentley's Bentayga aims to combine the abilities of a luxury car, sports car and 4x4, but can it upstage a £150k Range Rover?
The new Bentley Bentayga takes on longstanding SUV champion, the Range Rover.
If you're a British nonagenarian head of state and you want to let your 94-year-old husband drive the leader of the free world and his wife around, really you've only got one choice of transport. At least, until now you've only had one choice. You did it in a Range Rover.
And if you're going to do it in any Range Rover, might I recommend one of these newfangled SVAutobiography models? It's the slightly awkwardly named recognition that people with an unmentionable amount of money don't always want to be seen in a supercar or what might be mistaken for an airport limousine. They might be prepared to spend an incredible amount on a 4x4.
This seems blindingly obvious now, but until recently, it's as if there has been a cap on the money an SUV can ask. But like Roger Bannister breaking the four-minute mile, once somebody does it, everyone realises they can. Hence the Bentley Bentayga, which had been a quietly mooted, should-we-shouldn't-we project at Bentley Motors until Wolfgang Dürheimer arrived as Bentley's gaffer (the first time) in 2011 and just told them to get on with it. He'd seen what the Cayenne had done for Porsche.
The following year, we all took a deep breath and a step backwards when he pulled the covers off the EXP 9 F concept at the Geneva motor show; even Dürheimer talking to a bloke with a falcon on his arm couldn't quite distract from its face.
Today? Well, the EXP 9 F has morphed into something slightly less noticeable, but it's still unmistakably a Bentley. With that nose, it couldn't be anything else. I don't know whether an SUV is just a more natural fit with Bentley than it was Porsche, or whether we're just more accustomed to the existence of 4x4s, but here it is. But being a Bentley brings with it some broad demands.
Such as? They won't let it out of the door unless it has a top speed of 187mph and it can do a passable impression of a sports car while it's at it. Which means it has to have 600bhp. Which means it gets a twin-turbocharged 6.0-litre W12 engine because, this being a Bentley, it's quite heavy because, being a Bentley, there's an awful lot of bull leather and burr veneer in there. This is, after all, a luxury car. Oh, and it's an SUV, and there's the outside chance that somebody minted will decide they want to drive up the edge of a sand dune without getting stuck, or tow a 3.5-tonne boat and trailer out of one of the great lakes without rolling back into one. Plus – genuinely one of the hardest things to do in a car – drive up some wet grass at the races. All while retaining the ability to do 187mph. I don't think there's a modern car with a broader remit than the Bentayga's.
To that end, then, the Bentley-owning VW Group chucked the whole shebang at it. The platform, in effect, is shared with the Audi Q7, but it's inconceivable that Bentley could make this car do all it wanted to without the adoption of the 48V system that the Bentayga shares with the SQ7 (driven on p34). There's no electric engine charge-boosting here (a 6.0-litre W12 with two turbos being perceived as quite enough already, thank you), but it does have beefy, electronically controlled active anti-roll bars that can slacken off when the car is going straight to give Bentley the kind of ride quality it wants yet can firm up in corners to give the kind of body control it needs.
The Range Rover is a bit more old-fashioned. Or, at least, it had its remit nailed on a few decades earlier. This is a car that's very comfortable in its skin – a luxury car (although Bentley would consider it premium rather than luxury, one suspects) that can go quite far off road. A very long way off road, in fact, should you ask it to, and people sometimes do. Or if they don't, they expect it to effortlessly get them to the places they do ask it to go, where its reserve of ability is quite reassuring. You don't need Alan Titchmarsh to water your geraniums, but it'd be nice to know he's got the skills in hand.
But even in its premium/luxury  (argue it out among yourselves) past, Range Rover has never asked the car to quite do this before: sell at £149,800 before options in this short-wheelbase V8 petrol form.
So what do you get? Knurling. Lots of knurling, that diamond-shaped finishing on metal surfaces. There is also an awful lot of wood and leather everywhere, including around the two individual rear seats, which get TV screens, heating and ventilation, and it's telling that every time we stop to take photos of the Bentley, I come back to find the Range Rover's driver in one of the back seats.
But it's the front I'm more interested in – trust me, Michelle, the back of either car is really very nice indeed – because the intrinsic characters of these two cars are very different. Even their driving positions give some of that away.
The Range Rover first, then, because it's a car you're more likely to know. You're seated high, there's a lot of glass area (the windows stretch to halfway down my arm) and, like the pilot of a boat, you're afforded quite the view – of where the front of the bonnet ends and the flat sides in the big door mirrors. The Range Rover is a large car (4999mm long and 1983mm wide), but it doesn't always feel it on the road. This is a car that feels big enough for places like the US but still like it was developed for narrow British country lanes. Which, I suppose, it was.
So, too, was the Bentley, but without, you can't help thinking, the same amount of thought for threading it through narrow, muddy gateways on the way to the shooting field. (At 5141mm and 1998mm, it's longer and wider.) The driving position is lower and the window line much higher – up to my shoulders. But, by gum, it isn't half nice in here.
Bentley Bentayga
Range Rover
Sit in the Range Rover in isolation and you'd think that it's a nice spot. There's leather, there's wood, there's knurling, all that stuff. But then hop into the Bentley and you realise why 'luxury' manufacturers sometimes get a bit sniffy about the rest of the world. It's in the detail (see separate story, overleaf). The veneer is impeccably finished and attached to other lumps of solid wood. You can't ease your fingers underneath and bend it up. Where there's what looks like metal, it is metal. And the Bentley's leather is first rate. In the Range Rover, there are ruffles in the steering wheel leather where it's stitched. Not so in the Bentley.
Yes, at £160,200, the Bentley is more expensive and there's plenty of room to make that price start with a two. But whereas the Range Rover feels like it's being pushed out of its comfort zone, the Bentayga is barely getting into its stride.
Is it better to drive, though? Yes, if you accept the premise that it should do more things than the Range Rover. Because if you want the best-riding, most comfortable car, then the Range Rover is the one. It has a long-travel throttle pedal and easy, oily steering – maybe a bit too little self-centring around straight ahead – and that contributes to what makes an exceedingly relaxing gait. If I were going to trust a 94-year-old with the president of the US in any car, this'd be right up there. It would most likely smooth out surface imperfections better were it not on 22in wheels, but you hear, rather than feel, most bad surfaces. And the engine, which has been tweaked up to Range Rover Sport SVR spec with 542bhp, sounds magnificent.
It isn't as quick as the Bentley, though. There's a touch of lag at low revs in the Bentayga, but then it really charges. The claim is that, at 4.0sec, it's 1.1sec quicker to 60mph from rest than the Range Rover. The SVAutobiography's more immediate, supercharged response doesn't always make it feel that way, but after a brief turbo spool, the Bentley flies.
To try to manage all it's supposed to do, the Bentayga gets three chassis modes: Comfort, Sport and Bentley, a recommended middle ground that's closer to Sport than Comfort. It's a bit too close for my liking – we're on 22in wheels again, which probably doesn't help – but even in Comfort, it can't deflect bumps quite as well as the Range Rover. It does it well enough, though, and if you ask a lot of it on a winding road, the payback is there. Body control is tight and the steering direct, and although it's a touch nose-heavy, the way it grips and goes is pretty remarkable. Like the off-road capability, that dynamic prowess probably won't get put to the test all that often, but it's good to know it's there.
Does the Bentayga's do-everything status compromise it? Undoubtedly. Remove any one of the three things it's supposed to be – luxurious, sporting and versatile cross-country – and it'd be able to do the remaining two even better. And with a V8, it might sound nicer (it's unremarkable as it stands) and feel more agile.
But although this might not be the perfect Bentayga, it does enough to see off what is not the perfect Range Rover. Inside, the SVAutobiography feels too Accessorize diamante to be comfortable at £150k, whereas the Bentayga is entirely happy where it is. The Range Rover is a better car at a far more reasonable price. The Bentley is the only – and by definition, best – luxury 4x4. And it'd take an impressive car to beat it.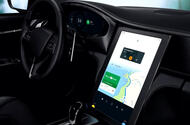 Tech giant wants its software to control everything from infotainment to air-conditioning
Google's next version of Android could see the tech giant's operating system weave its way far deeper into car manufacturers' entertainment and operating controls.
The next version of Android, provisionally called Android N, alongside the next Android Auto system, will let drivers control standard features such as sat-nav, music and Bluetooth. However, it will also be able to operate new areas of vehicle functionality, including air conditioning, heated seats, electric windows and even door locks.
New features for Android Auto will also include the 'OK Google' personal assistant service, wi-fi support and real-time navigation information.
Android can't yet control more fundamental elements of the car's operation such as brakes or safety equipment.
FCA to develop electric vehicles with Google
Google revealed Android Auto's new features at its I/O 2016 conference this week. It has worked with mobile technology company Qualcomm on the joint project using a Maserati Ghibli as its test car. Maserati and Fiat Group have not been involved in the project.
The project sees the prototype Ghibli's own operating systems replaced with Android Auto on a large tablet style split touchscreen, similar to one used to control the Tesla Model S. The prototype Ghibli also displays Android Auto graphics on the instrument cluster directly behind the steering wheel.
While the majority of consumers may be enthusiastic about the idea of replacing vehicle manufacturers' entertainment operating systems with the familiarity of the iOS or Android on their smartphone, it is unlikely car makers will let their own systems be totally overwritten.
However, this new development work could mean carmakers will be able to more easily integrate elements of Android into their own systems.
BMW, Mercedes-Benz and Audi have already joined forces to spend nearly £2bn on acquiring Nokia's HERE navigation division, demonstrating that manufacturers remain committed to their own proprietary navigation systems despite the increasing influence of non-automotive brands such as Apple and Google.
The Android Auto system was launched in 2014. It now has partnerships with over 40 vehicle manufacturers and is featured in over 100 models.
Google is aiming to increase the number of models that can use Android Auto to over 200 in the near future.
Tom Seymour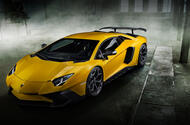 V12 supercar will produce 35bhp more than standard; expected to increase top speed beyond 220mph
The Lamborghini Aventador SV has been cranked up to produce 775bhp by German supercar tuning company Novitec, which makes it 35bhp more powerful than standard.
Torque has also been increased from 509 to 544lb ft.
Novitec has not confirmed performance figures for its Torado SV but the extra power from the 6.5-litre V12 engine is expected to push the top speed beyond 220mph and improve the already rapid 2.8sec 0-62mph time.
Additions to the SV include a new exhaust system available in stainless steel or F1-inspired Inconel, the latter saving 21kg over the standard model's system. The Torado SV also features a new carbonfibre aerodynamics package, including side panels, boot lid, roof air scoop, side air intakes and rear wing.
Novitec's version of the Superveloce sits on 20in NV1 Vossen alloys at the front and 21in alloys at the rear, offered in 48 different colours. The suspension system drops the SV a further 35mm.
Prices for the Novitec Torado SV have not been confirmed but the standard model from Lamborghini is priced from £321,743.
The tuning company modifies Lamborghinis as part of its Torado line. The company also works with Ferraris through its Rosso line, Maseratis through Trident and Rolls-Royce models through Spofec.
Novitec Torado's next project will be to tune a Huracan LP 580-2.
Tom Seymour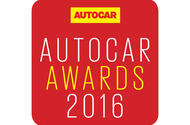 McLaren boss Mike Flewitt and Lotus chief Jean-Marc Gales will star on the show; Silverstone will hold the awards next Tuesday, 24th May
National broadcaster talkRADIO will produce a three-hour-long special programme from the Autocar Awards, which takes place at the Silverstone Circuit's Wing complex next Tuesday, 24th May.
Among the guests attending the event will be McLaren boss Mike Flewitt, Lotus chief Jean-Marc Gales and Ferrari head test driver Raffaele de Simone.
Other leading industry figures making an appearance include Mitsubishi boss Lance Bradley, Hyundai managing director CEO Tony Whitehorn and our very own editor-in-chief, Steve Cropley.
The talkRADIO show will be presented by Andy Jaye, host of the Motors and Megabytes show every Saturday at 3pm. He said: "Every week we talk to Autocar editor Matt Burt to catch up on the week's biggest motoring news, so with the Autocar Awards making the news, it seemed the perfect opportunity to take our listeners behind the headlines and meet some of the most influential people in the industry."
More than 250 guests will attend the gala ceremony, which will recognise the very best the car industry has to offer by honouring both the best cars on sale and the people who made them. The guest list includes CEOs, executives, head designers and engineering experts from across the car industry.
The two headline awards are the Issigonis Trophy and the Sturmey Award. The Issigonis Trophy is named after Sir Alec Issigonis, the creator of one of the most iconic British cars of all time, the Mini. The winner will be the person who has made the most outstanding contribution to the automotive industry over the past 12 months.
The Sturmey Award is named after the founding editor of Autocar, Henry Sturmey, who, foreseeing the popularity of cars when only a few were on the road, set up the magazine in 1895. The Sturmey Award aims to recognise innovation and excellence in the motoring industry.
Other Autocar Awards include recognition of all the cars that have achieved five-star road test verdicts over the past 12 months and accolades for the best driver's car champions. Trophies for Autocar's design, engineering and motorsport heroes, a reader's champion, a used car hero and the greatest innovation of the year will also be awarded. In addition, the UK's outstanding car company bosses and the most significant game-changing cars will be heralded.
The event starts at 6.30pm and the winners will be revealed at autocar.co.uk/awards. Readers can also follow the event on Twitter by looking at the hashtag #AutocarAwards.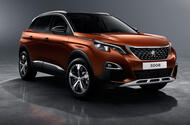 All-new version ditches the MPV flavour of its predecessor for a harder-edged SUV-style look; updated with new official video
Peugeot is hoping to take a bigger slice of the UK's booming crossover/SUV market with the new 3008, which is set to go on sale from November.
The second-generation 3008 features a more aggressive-looking SUV-like exterior, a larger boot, new safety and assistance technology and Peugeot's latest i-Cockpit design.
Peugeot first previewed the new 3008's exterior design with the Quartz concept at the 2014 Paris motor show and the concept's muscular lines are evident in the production model. Although the first 3008 was little more than a raised MPV, this new version takes on a more muscular, SUV shape.
The new 3008 sits on the PSA Group's EMP2 modular platform, which is said to have contributed to weight savings of up to 100kg compared with the old car. The dimensions make it roughly the same size as key rivals such as the Kia Sportage and Hyundai Tucson.
There's also 50mm more ground clearance than before, although the 3008's overall height is unchanged.
Key to the 3008's futuristic look is its interior, which features the latest iteration of Peugeot's i-Cockpit design.
Video
Echoing similar moves from Audi and Volkswagen, Peugeot has fitted the 3008 with a 12.3in digital display instead of conventional dials. Coupled with a separate 8.0in touchscreen infotainment system, the displays can be configured by the driver to show different information.
Peugeot has increased rear knee room and the 3008's boot is even bigger than before. Indeed, with the rear seats folded forwards, there's a fairly sizeable 1824 litres on offer. The new boot also comes with a sliding floor section that is said to make loading bulky items easier.
As well as giving the 3008 a more aerodynamic shape and low-rolling-resistance tyres in a bid to improve its energy efficiency, Peugeot is also offering an upgraded range of engines with better fuel economy and lower CO2 emissions than before.
There are 1.2-litre and 1.6-litre petrol units but most UK buyers are likely to take the 118bhp 1.6-litre diesel, which emits 100g/km of CO2 and is claimed to return more than 70mpg.
Three trim levels have been confirmed - Access, Active, Allure - but more are due to be added in the coming months.
When the 3008 goes on sale, it's expected to cost around £21,000. That's a small premium over the current car, which is priced from £20,295. It also makes the new 3008 more expensive than both the Kia Sportage, which starts at £18,000, and the Hyundai Tucson, which is priced from £18,995.