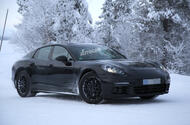 Porsche plans a total revamp for its second-generation saloon, giving it sharper looks, an advanced new platform and new V6 and V8 engines
The next-generation Porsche Panamera has again been spotted testing ahead of a planned launch in late 2016.
Based on a new, advanced rear-drive and all-wheel-drive platform, dubbed MSB, the Panamera will incorporate multiple weight-saving measures and an all-new family of V6 and V8 petrol engines that promise a muscular power delivery to cement the Panamera's position as the world's sportiest premium saloon.
The template for the new Panamera is based on the technical and design advances introduced on the latest 991 series of the 911, which incorporates six different material types – including magnesium, multi-phase steels and aluminium 
skin panels.
These new materials 
helped to reduce the kerb weight of 911 models by 
up to 45kg, despite a significant increase in the car's overall dimensions, 
more stringent crash test standards and a higher level 
of standard equipment.
"Weight is our enemy and we are looking for the same percentage of aluminium as on the new 911," said Porsche technical head Wolfgang 
Hatz. "If you do nothing, the car becomes heavier and heavier. Comfort always equals weight, too."
Without the high proportion of aluminium structure and body panels, the latest 911 would have put on about 60kg, according to Porsche's own estimates.
Applied to the Panamera, these weight-saving measures are understood to ensure that its kerb weight stays at about 1800kg to 1900kg. This is despite a greater content of luxury equipment and a new, non-regulatory US narrow-overlap crash test championed by consumer groups.
The new Panamera is understood to sit on a slightly longer wheelbase and have marginally tighter front and rear overhangs than the current model. However, the overall dimensions remain broadly similar and the interior offers comparable accommodation.
A significant part of the programme is the exterior redesign, which is aimed at improving the current car's polarising looks.
Design chief Michael Mauer told journalists at the Paris motor show in October last year that the styling will "still divide opinion" but will be "more attractive".
Mauer said: "You have to recognise it is the new one, but as well recognise that it is the successor. So the car will look different. It will look better, but you will immediately see that it is the Panamera."
Prototypes scooped testing appear to be strongly influenced by the latest 911, particularly the haunches over the rear wheel arches, which are emphasised by more pronounced creases on the new Panamera.
Mauer also said the rear screen will be reclined at a "faster" angle, meaning a more raked fastback shape.
Porsche is also understood to be planning a redesign of the interior and moving some of the functions clustered on buttons around the centre console to a central touchscreen, a current trend in interior design.
At the heart of any Porsche is its engine, and Autocar understands that the new family of V6 and V8 petrol and turbo engines currently under development is tipped to be one of the new Panamera's standout features.
New from the ground up, the next Panamera has been the subject of significant investment to ensure that it has a unique, sporty character. The programme fought off the alternative within the Volkswagen Group of merging development of the Porsche/Bentley V8 with the Audi unit to save money.
New engine test cells have been installed at Weissach as part of an annual £60 million investment programme, and these will ease the new engines into production.
The concentration of this new engine development work at Weissach is partly responsible for the large influx of new engineers at Porsche, whose total workforce has risen to about 20,000 from 12,000 in just three years.
As well as the petrol V6 and V8, the MSB platform is being engineered around a diesel V6 and a hybrid.
The diesel will continue to be an Audi unit that Porsche modifies for the Panamera, eased by the close proximity to Weissach of Audi's diesel development operation.
Significantly, Bentley has finally decided to join the MSB programme to underpin the successors to the Continental and Flying Spur. This means that Porsche is 'package protecting' the new platform for a 12-cylinder engine.
Porsche is also working on a new range of transmissions, understood to be PDK dual-clutch autos and manuals, although details are scarce.
Whether or not the Bentley will retain its ZF eight-speed torque converter automatic has yet to be confirmed. But given Bentley's focus on refined and reserved power, 
it seems likely.
Porsche is not yet committing in public to other variants of the Panamera, but sources have revealed that two-door coupé and convertible versions, which can share their engineering with the new Bentley Continental GT and GT Convertible, have been package protected.
This means that construction details for the two-door body styles, such as stiffening of the bodyshell for the convertible and stowage space for the hood, have been built into the engineering concept design, even if the production investment has 
not yet been committed.
However, they may well be integral to Porsche's plan to raise production to 200,000 units a year by 2018, together with a promise to launch a new model each year until then.
Bentley's involvement in the project will also help Porsche to engineer these spin-offs, because its three-box designs incorporate a rear bulkhead essential to stiffen the structure of an open-top design. The four-door Panamera's fastback design, with its estate-style folding rear seats, doesn't have the necessary bulkhead.
The green light for the two-door Panamera family now hinges as much on Porsche's engineering capacity as on the projected market demand.
Having launched the carbonfibre-tubbed 918 Spyder and the Macan SUV in just a handful of years, engineering teams want to return their focus to the existing range, which will need updating and replacing.
A new Cayenne, for example, based on the same architecture as Audi's new Q7 and Bentley's upcoming Bentayga SUV, also has to be readied for production alongside the new Panamera.
Hatz said: "At the moment we are on full load, even overload, so let's do the homework which we have to do. We have had a great deal 
of development in the past 
four years. Now we have to 
stabilise this."
In fact, such is the workload on Porsche's engineers that sources in Germany report that much of the detailed production engineering of the new Panamera has been contracted out to consultants to open up capacity for Porsche's own engineers to work on other projects.
Q&A with Wolfgang Hatz, Porsche board member for R&S, VW Group head of engine and transmissions
Will the new Panamera be ready in 18 months?
We are in the middle of the development and it is some time to SOP [start of production]. Is it 18 months to SOP? No, longer than that.
The new 911 uses aluminium extensively in its body. Will the Panamera follow that lead?
Absolutely, we will do. The same percentage as the 991? I think more.
What sort of weight saving can we expect?
Now we have to do the next step, but it will not be 50kg just from the body. We have to save from each component and each part.
The 918 Spyder uses a carbonfibre tub. Can this technology trickle down to the 911 and Boxster?
The 918 Spyder is very Iightweight, but at a high price point. Carbonfibre will not be  ready in the next 10 years for a volume production car.
What is the production future of a Panamera coupé, a new 928?
I like it very much. But in the last three years, we have done the 918 Spyder and the Macan, all on top of what was planned. We have big programmes on powertrain and transmissions – all new. And we did the 919 race car from zero. That's a big effort from my team.
What about a plug-in hybrid sports car in future?
Our biggest enemy on a sports car is weight. The battery, cooling, plumbing, wiring, electric motor and ECUs add 320kg to the 918 Spyder. Take it out and the car would weigh close to 1300kg, including liquids. It would be the lightest supercar in the world.
Can you solve this problem?
The technology has to become lighter, with reduced cost, complexity and so on. We have to work on it and, in the end, we can do it if we work on it.
Could we see it on the next 911?
This technology can reduce CO2, but it has to be fun to drive or the customer won't buy it as a Porsche. We'll only do a plug-in hybrid if it adds performance, despite the weight. We will not do an 'eco 911'.
When will we see the new flat four turbo in a Porsche?
We are running [it] in test cars, but we are yet to decide when we will go into production. But downsizing is a fact. It can be fun to drive. 
Will turbos take over from naturally aspirated engines at Porsche?
We will leave the customer a choice. A high-revving, normally aspirated [engine] is still something emotional. Most likely, we will have both options.
Will manual gearboxes be available in future models?
For ever, I don't know. But for the next-generation models, we will have a manual. I'm talking out to 2020. 
Get the latest car news, reviews and galleries from Autocar direct to your inbox every week. Enter your email address below: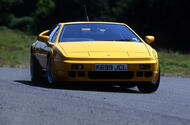 Elan, Elise or Exige? The Lotus range offers some of the most accessible performance motoring money can buy
Everyone seems to worship at the shrine of Enzo Ferrari, whereas cars designed by a bloke called Colin are regarded less than reverentially sometimes.
That is outrageous, because when it comes to racing heritage, I'd argue that Lotus has a more illustrious and innovative one than Ferrari. When it comes to the plastic bodies, they are no less beautiful and a lot less rusty than the Italian ones (early Ferrari 308s excepted, of course).
We can all agree that company founder Colin Chapman's unique way of using customers as development engineers wasn't perfect, but the problem has been not so much shoddily built Lotuses as badly looked after examples.
The fact remains, you should want a Lotus because they're brilliant, and here are a few of my later-generation favourites. Which ones do you adore?
Lotus Esprit Turbo
The first British supercar? That would have to be the Esprit Turbo. A second-generation Turbo model from 1987 did 163mph and 0-60mph in 5.3sec. Two years later, though, came the SE, which had 264bhp and cut that 0-60 figure down to just 4.7sec. Golly.
Lotus Esprit S4
Without a doubt, the friendliest Esprit of all is the S4. That isn't surprising, as it has ABS brakes and power steering, really transforming the Esprit into a car that you can actually park. The higher-performance S4S is the most desirable model of all, though. It is a V8 lookalike, with very similar performance but none of the problems.
Lotus Elise S2
Launched in 2001, the Elise Series 2 with its distinctive lizard-eye headlamps was a leap forward for the model and the marque. It still had the MG 1.8-litre K-series engine, which many forget was re-engineered by Lotus to be better, although it is still worth checking for head gasket issues.
Lotus Exige
Even more than a Seven, the Exige is a road-legal racer. The revamped Series 2 model from 2004 ditched the Rover engine for Toyota power and received a minor facelift, and many believe that it was all the better for it. Available in Touring Pack, more comprehensive Super Touring (airbags) and track-focused Super Sports guises.
Lotus Elise S1
Launched in July 1996 with the 1796cc Rover engine previously seen in the MG F and the 200, it produced an adequate but not overwhelmingly impressive 118bhp. However, the car weighed just 725kg, and that translated into a 0-60mph time of just six seconds. Acceleration is awesome and only the slightly notchy gearchange can slow you down.
Lotus Elan
The Elan was revived in 1990 as a thoroughly modern sports car. Composite plastic body, brilliant handling, effortless performance… all the usual Lotus magic ingredients were there. A Japanese Isuzu turbocharged engine meant that it wouldn't break down, either. Purists didn't like the engine, or the front-wheel drive layout, or the fact that it was as wide as a Mercedes-Benz S-Class, though. Not the big hit that it could have been, largely due to the presence of the Mazda MX-5, so just 3855 were built.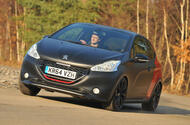 Three decades later, can the Peugeot 208 GTi 30th Anniversary rekindle the magic of the iconic 205 GTi original? We drive it in the UK to find out I'm not sure if the phrase 'making a rod for your own back' is common parlance on the other side of the channel, but if not, Peugeot's probably introduced it to the Gallic lexicon.The 'rod' in this case is the iconic 205 GTi, a car so good in its day - and still adored now - that in the succeeding three decades, every new sporty Peugeot has been compared with it and usually dismissed as below par.However, with 2014 marking 30 years since the company revelled in the hot-hatch big time, and using the respectable 208 GTi as a foundation, the chaps at Peugeot Sport were given the green light to go for gold once again and take on the standard-setting Ford Fiesta ST. The result is the rather obviously named 208 GTi 30th Anniversary, of which just 800 will be built.As you might expect, there is more power, heavily revised suspension and remapped steering, all of which has been dressed in a style that carries hints of the 1980s original but is thoroughly forward looking, modern and aggressive – especially with the optional red and matt black 'Coupe Franche' paint scheme of our test car.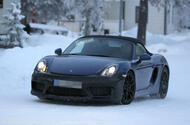 Lightweight Boxster could be badged 'Club Sport' when it goes on sale in 2016
A more sporting version of the Porsche Boxster, which could become a successor to 2011's Boxster Spyder, is in development.
The new car, spied here during winter testing, could resurrect the missing Club Sport name from Porsche's line-up.
At the recent Detroit motor show, Porsche boss Wolfgang Hatz confirmed that a new, more sporting Boxster model was on the cards, although he said it would not adopt the GT4 moniker like the upcoming hot Cayman.
Hatz has also said the sporting Boxster will be developed by the mainstream Porsche operation rather than the firm's Motorsport division.
It's understood that this new Boxster won't provide more power than the current range-topping GTS, which gets 325bhp from its 3436cc flat six petrol engine.
Instead, Porsche engineers will focus on dropping the car's kerb weight and tuning its chassis for a more sporting set-up.
From these pictures, it seems that styling changes for the model will be limited to around the front bumper. This prototype gets larger side air intakes, as well as a central air vent in the same vein as the upcoming 911 GT3 RS.
With the facelifted Porsche Boxster due to go on sale late this year, it's unlikely this more hardcore version will be seen before 2016. Prices will most likely shift upwards from the £52,879 asked for the Boxster GTS.
Get the latest car news, reviews and galleries from Autocar direct to your inbox every week. Enter your email address below:
The best new car deals for this week, including the Seat Leon Cupra, BMW 5-series Touring, Mitsubishi Outlander PHEV, Audi A6 Saloon and Jaguar XF
Our deal-hunting experts have been scouring online broker websites to find the best savings on new cars.
This week's highlights include thousands of pounds off premium saloons and estates.
The best bang for your buck
The hot hatch market is filled with fantastic cars, and the Seat Leon Cupra mixes in at the top end of the class with a 0-62mph time of 5.8sec. For £2703 off the rapid 2.0 TSi 280 Cupra three-door, visit Carfile to get a Leon for £24,507.
The well-equipped saloon
Carfile.net have a saving of £7579 on the Audi A6 3.0 TDi 245 Quattro S Line Saloon. In this trim the A6 comes with lowered and stiffened suspension, larger wheels and LED front and rear lights. With the Carfile saving, you can pick up this A6 for £34,736.
The big saving
The BMW 5-series Touring may well be the pick of the 5-series range and it's a must-have executive estate car. If you head over to Coast2coastcars it's offering a massive £8485 saving on the 528i M Sport touring, bringing its price down to £33,245.
The outgoing saloon
We announced the news this week that Jaguar is giving the XF range a last hurrah before it's replaced by a new model in April, and Carfile has taken advantage of this by offering a £4744 saving on the XF 2.2d 200 Luxury saloon. The smooth XF is a pleasure to drive and can be yours for £29,806.
The plug-in hybrid
Low running costs aren't the only thing going for the Mitsubishi Outlander PHEV. It's a practical and capable off-roader with a decent electric range, and Autoebid lists the 2.0 PHEV GX3h for £26,722, giving you a saving of £6582.
Get the latest car news, reviews and galleries from Autocar direct to your inbox every week. Enter your email address below: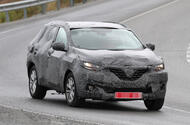 French company confirms that its new crossover will be called the Renault Kadjar and is set to go on display at the Geneva motor show
Renault's new SUV will be called the Kadjar when it goes on sale later this year.
The Kadjar fits into the Renault range above the smaller Captur and below the latest generation of Espace, which is not being offered for sale in the UK.
Renault says that the first part of the name is inspired by the word 'quad', representing a go-anywhere four-wheeled vehicle, suggesting that the Kadjar will be offered with four-wheel drive.
The second part of the name is said to be inspired by the French words 'agile' (agility) and 'jaillir', which Renault explains as meaning 'to suddenly emerge from somewhere.'
Renault is posting pictures and videos relating to the new Kadjar every day on social media until the car is revealed on 2 February. The pictures are not expected to show the actual car until that date.
Autocar understands the new model is based heavily on the new Nissan Qashqai, thanks to the alliance between the two companies. It is understood to share the same architecture and most of the powertrains.
Like the Qashqai, the new model will be built on Renault-Nissan's Common Module Family platform. Announced in June last year, the CMF architecture will eventually be used to underpin 14 models across firms' ranges.
Renault design boss Laurens van den Acker described the new car as being developed "in strong collaboration with Nissan, but with a careful eye on not taking anything away from either side".
He also hinted that the new SUV will be styled along the lines of the successful Renault Captur compact SUV. "Conceptually, this car will not challenge conventions," he said. "We want to hit the same sweet spot of head and heart that we did with the Captur."
The model will be revealed to the public at the Geneva motor show in March, before going on sale in the autumn.
Get the latest car news, reviews and galleries from Autocar direct to your inbox every week. Enter your email address below: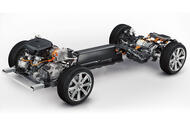 Volvo has electric cars waiting in the wings, but will concentrate on plug-in hybrids until the market's ready
Volvo is ready to launch fully electric cars - but won't do so until market or legislative demand makes it necessary, according to vice president of product strategy, Lex Kerssemakers.
With the firm already focusing on its four-cylinder only engine strategy, and successfully launching plug-in hybrid models including the V60 and upcoming XC90, Kerssemakers says that Volvo is already on target to meet customer requirements.
"Our focus is the roll-out of our plug-in hybrids," he said. "Once there is a more sustainable business case behind full EV we can do it - our platform is scalable and fully flexible. But we must see how the EV business evolves and what pressures there are from fuel efficiency requirements and cities closing borders.
"With plug-in technology we have some answers now - good efficiency and the option of driving in and out of cities on electric power alone. For now, we can offer the best of both worlds."
Get the latest car news, reviews and galleries from Autocar direct to your inbox every week. Enter your email address below: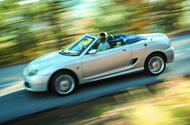 Six roadsters you can have on your driveway for pocket-money prices.
The weather is grim, but the nights are drawing out and Spring is on the way. It's the ideal time to treat yourself to a cut-price roadster before prices, and the weather start to heat up. Here are our favourites.
1 - MG TF (2002-2006)
Mid-engined motoring does not come much cheaper than the MG TF (unless you go for the even cheaper MGF which preceded it). Given that the price difference between the two isn't that great however, we'd definitely opt for the later car. The TF has conventional steel springs rather than the hydraulic set up of the earlier cars, which helps make the MG TF a sharper, if harsher, drive than the car it replaced. It also has a four-star Euro NCAP crash rating, which is impressive for an open-top car that's into its second decade.
The TF was the best selling two seater sports car for years, and as a result, supply is good and prices are low. There are very scruffy examples around for hundreds of pounds, but shabby ones should be ignored as good cars aren't much more expensive and well sorted cars are available for our budget. All the manual gearbox models drive well, but the most fun is to be had from the 1.8-litre 160bhp version which gives the TF a reasonable turn of pace. The TF is surprisingly civilised too, with a spacious cabin and usable (if oddly shaped) boot.
On the downside, the driving position is distinctly non-sporty and head gasket headaches, while not quite as prevalent as folklore suggest, are pricey to fix properly. Finally, avoid the Stepspeed autos. Shift buttons on the steering wheel aren't nearly as much fun as they sound.
For Great value, usable and fun. Loads to pick from. 
Against Needs a bit of looking after
2 - Ford StreetKa (2003-2006)
The convertible variant of Ford's littlest, cheapest car has an oddly premium air that is very much at odds with the prices you'll pay. All models come with alloys, remote central locking and CD players but they were built away from the main Ford production lines and feel considerably more solid than a standard Ka.
These well-proportioned tiny two-seaters surprisingly sharp to drive. The 1.6-litre engine is a bit wheezy and has a bit of a thirst for such a modest motor, but it's tough and easy to look after. At this price, you get a genuine choice of cars available, so be picky. If you can find a Winter version, it comes with a hard top and heated seats making it a good year-round prospect too.
For Plenty about, pretty and cheap 
Against Engines are a bit lacklustre
3 - Mazda MX-5 MK2 (1998-2005)
The MX-5 is a byword for cheap, fun open-top motoring and perhaps nothing does a better job of blending affordability with a genuinely engaging drive. Certainly at the pocket money level we are operating at here. 
The MK2 version of the little Mazda added a welcome bit of extra comfort and plush over the first generation model, without significantly dulling the driving experience, and that it is why we favour it here. There are loads to choose from although spend a bit of time looking for one that has not been savaged by rust. Also avoid crudely modified cars, of which there are many, too because mucking about with the suspension quickly ruins the well sorted standard ride and handling. 
For Great to drive 
Against Lacks the charisma of Mk1
4 - MR2 Mk2 (2000-2007)
Prices for the dinky, sharp-edged first-generation MR2 are now firmly out of budget, but later MR2 models are in scope. The Mk2 model is fine, but more targa than roadster, but the handsome Mk3 fits the bill. Designed to take on the MX-5, the Mk3 looks great, handles nicely and is as reliable as you'd expect any Toyota to be. 
Downsides are few and criticising it for questionable practicality when it has so much else going for it seems a bit harsh but an MX-5 is pack and live with on a weekend away. Avoid the automated manual gearboxes in favour of the slick-shifting manual and look for evidence of any prospect having disappeared through a hedge. The mid-engined layout makes it a handful in the wet.
For Handsome, reliable 
Against MX-5 is more practical and fun
5 - BMW Z3 (1996 - 2002)
Getting premium badges at pocket money prices is often a bad idea, but the idea of getting into a BMW Z3 for such silly money is massively appealing. If you want a genuinely invigorating drive however, you might want to look elsewhere. Whether in 115 or 140bhp versions, the tough 1.9-litre four-pot doesn't really deliver the sort of shove that you'd hope a Beemer might.
The more purposeful 2.8-litre versions are not really found on the sort of uber budget we are operating with here, and if they are, should probably be avoided. That said, the Z3 looks great, has a very pleasing cabin, and providing you are happy to cruise around in style, rather than clip every apex, there is a lot to like.
For Badge, cabin and looks Against Sedate drive
6 - Mercedes SLK (1996-2004)
The SLK is pretty grown up compared to the other cars here, with a complex folding steel roof, supercharger and a nicely screwed together, stylish interior.
The problem is that the SLK never really wormed its way into the hearts of car enthusiasts, seen as a tool for posing than performance. If you are happy to waft about and enjoy the sunshine however, that's no real hardship and the majority of people who see you in a drop top Merc will not believe you can get one for such modest money. A good SLK is a lot of roadster for the cash, but keep a little reserve of pennies to one side for patching up a potentially pricey problem or two. 
For Great badge, looks expensive Against Not the sharpest drive
Get the latest car news, reviews and galleries from Autocar direct to your inbox every week. Enter your email address below: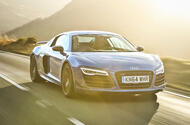 The first generation of Audi R8 is signing off with the limited-edition LMX model. Nic Cackett goes for a farewell drive
The LMX is the run-out edition of the Audi R8. It costs an almost perfectly round £160,025. It has marginally more power than any R8 that precedes it. It also has, for good measure, some things called laser lights – a world first, by the maker's measure.
Most notably, there will be just 99 examples worldwide, which means that unless your local park has 'Hyde' in the name, you're unlikely ever to see one.
Ostensibly, there's not a whole heap of reasons why you would. Ever since it began freewheeling towards a second generation of R8, Audi has been softly peddling low-volume, money-spinning 'special' variants of its icon.
But the truth is that, aside from the original introduction of the V10 engine and, latterly, the seven-speed S-tronic dual-clutch automatic transmission, the car's core identity remains much as it was in 2006. (Even now, there's only 37bhp between the LMX and a six-year-old R8 with the same V10 donkey.)
No, the only real reason for accepting that a thin veneer of specialness exists in the crystal-effect customised paint job is the fact that the car represents a lamentable full stop. Come springtime, the original R8, some of them as dog-eared and mucked about with as old Ford Sierras, will be ushered into the quiet pasture of Audi's memory banks and the new, tricked-out and tuned-up replacement will be upon us.
The second generation, on paper at least, will be quicker, cleaner, lighter and cleverer. Quattro GmbH, a skunkworks of high ambition, will have seen to it, bankrolled by its parent's profit margin and a steely determination to make the second self-penned album at least as intoxicating as the first.
Given the width and breadth of its earlier achievement, our faith in the band at this point ought to be unassailable. The R8's roundedness is now so well enshrined that today it's hard to imagine the kind of car that could conceivably have emerged from Audi's original, Gallardo-lite take on a Porsche 911 beater – a mindlessly fast, overblown TT, perhaps? Instead, with its first go at a mid-engined production car, they gave us the first truly brilliant sports car born this century.
Following on from the biggest-selling Lamborghini yet ought to have been fraught with peril, but the R8 was and is the overtly better-resolved version of the mid-engined, all-wheel-drive, FSI-powered concept Audi had righteously conceived in its own image half a decade before.
All the Italian edges smoothed away by Walter de Silva on the outside were matched by Audi's diligence on the underside, plundering Porsche's playbook for the usability fairy dust that made the R8 a one-car answer to all the right questions.
It launched as a V8 in 2006, won the fabled Britain's Best Driver's Car feature in this magazine a year later and was the car Tony Stark drove in Iron Man in 2008. I drove it for the first time that year on its return visit to Britain's Best Driver's Car, and, still wet behind the ears, assumed that its amalgamation of directional stability, tacky grip and wrist-teasing involvement were par for the course in such machinery.
Only later did I discover that confidence and enjoyment are rarely channelled into the hands of a novice so readily. Certainly it is not an experience reproduced by the new Lamborghini Huracán, which is our first indication of what the new R8 will be like, and, unsettlingly, the main reason why the outgoing LMX may just be something to savour for as long as possible.
The new Lamborghini has more rough edges than a pentagram made of burnt toast, but its worst crime is a tendency to value 'fast' over anything you could call 'feelsome'. By contrast, and for all its stuck-on shimmer (yes, that's Sepang Blue diamond stitching on the nappa leather trim), the LMX's relationship with the road is quantifiably old-fashioned – and as articulate as a thin-soled pair of trainers.
Like all R8s, it's the ability to levitate on a slender band of electromagnetic damping that astonishes out of the gate. The LMX comes fitted with big, pretty 20-spoke, 19-inch wheels, but you'd think they came shod with marshmallows, given the way the car tenderises everything from cat's eyes to sleeping policeman. If that weren't confounding enough, the first corner you come to reveals that the only real body lean in evidence is what's coming from your head and neck.
That the LMX covers ground like a big-boned Lotus Elise is, of course, no coincidence. It takes two days for Quattro GmbH's technicians to hand-weld a jigsaw puzzle of aluminium members into an R8's spaceframe. The alloy is troublesome to work with, but the resulting structure, light and fabulously strong, is the bedrock that makes all the chassis' counter-intuitive abilities possible.
Hooked up to it is the dry-sumped 5.2-litre V10, in the LMX's case with 562bhp – about 10bhp more than the R8 GT was allowed. The difference is meaningless; this is the same big, glossy, lip-smacking, air-breathing engine the R8 has had since Audi decided to make it supercar fast. Which it is, although with the S-tronic dual-clutch automatic 'box attached (as all LMXs have), it's the docile, oil-bathed way in which it moves from zero to 30mph that is the really surreal bit.
In the Huracán, Lamborghini prefers the 602bhp version of the same V10 to run with a bit of Italian gristle; in the Audi, it sidles about like its belts were made from velvet. So obedient is the LMX at low speeds that you'd almost think it submissive – if it weren't for the extraordinary way it reacts to wider throttle openings: no let-up, lag or excuse, just a torrent of harder, fizzier, faster revs.
The life-affirming excess of a big, free-spinning motor isn't exclusive to the R8, but the car's deployment of the results feels unique, especially given Audi's failure to reproduce it anywhere else. That the quattro-equipped LMX feels rear driven most of the time is not the remarkable bit; that comes when the power (or a significant proportion of it) is being funnelled to the front axle while not overriding the car's natural rear-ended bias.
Instead – and this was not nearly as apparent with the Huracán – the R8's all-wheel dynamic is made to feel like an organic extension of the mid-engined design's inherent balance. This is what makes the car, as sophisticated and composed as it is, such an uninhibited steer. Most of what is brilliant about it requires no special consideration at all; instead. it's all just unmistakably there, at your fingertips, as incontrovertible as sunshine.
Which is marvellous, quite singular and, terrifyingly, all nearly gone. As a totem, the LMX is both fitting and ill-suited to its final resting place in history. Fitting, because it is emblematic of just how expensive Audi realised it could make the R8 and still shift them. And ill-suited simply because it is not, by a long stroke, the finest version of the car ever made. For that, we'd jettison most of the big-money items, including the V10, S-tronic 'box and wood-effect carbon-ceramic brakes, and invest in the initial V8-engined vision.
For a start, it'll have the open-gate six-speed manual 'box and the hydraulic steering that the new R8 definitely won't get. It'll also be lighter and more delicately poised than the LMX, and well over £60k cheaper. Granted, it won't have quite as much poke, be as nice inside or have headlights that'll cut through daylight. But it will be as peerless an answer to the sports car niche as it's ever been. Or, just perhaps, ever will be. 
Audi R8 LMX
Price £160,023; Engine V10, 5204cc, petrol; Power 562bhp at 8000rpm; Torque 413lb ft at 6500rpm; Gearbox 7-speed dual-clutch automatic; Kerb weight 1595kg; 0-62mph 3.4sec; Top speed 198mph; Economy 21.9mpg (combined); CO2/tax band 299g/km, 35 per cent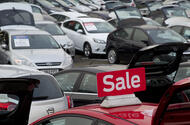 James Ruppert explains how careful timing can save you cash in the used car market — and which cars you should be buying in 2015
This may not come as a surprise, but the used car market operates all year round. So the good cars will always sell whatever the weather, prevailing conditions and time of the year.
Sometimes, though, the availability and prices of used cars can change on a seasonal basis. So as well as having your wits and a load of used car facts about you, don't forget to consult the calendar and tap the barometer before you consider buying.
Traditionally, the fortunes of the new and used car markets have been linked to the change of registration plate. When that happens, it creates an artificially high demand for new cars and, to help pay for them, a larger number of part-exchanges flood into the car trade. This provides a variety of opportunities for bargain hunters.
If you can be patient, anticipate and take advantage of the seasonal swings and roundabouts, that's all the better. However, if you need a car tomorrow, don't worry too much about the weather and just get on with it. Either way, 2015 is going to be a cracker for the used car buyer.
Used supercars
Supercars are always with us. They are not subject to the fickleness of the weather, or anything much, except global depression. Even then, there is a hard core of buyers, and not necessarily enthusiasts, who will always want the next very bestest thing. That may leave the previous year's model looking for fresh heated garage space. Oh, yes, and many supercars don't only go very fast; they depreciate quickly, too.
A new Aston Martin Vanquish is always something to celebrate and, as the company enters an exciting new era, now is the time to preserve the old stuff for future generations. Right now, you can bag yourself an original big-bodied, muscular Vanquish from 2003 for about £50k. It has dropped in value considerably but should start to bob up again, and 2015 could be a smart time to buy.
Smarter people might be looking at bargain Ferraris this year, but actually there are no bargains and it is far too obvious a buy. Make 2015 the year of Maserati. Some might pitch them at Jaguar XK level, but that would be wrong; a GranTurismo is far more charismatic and a 2007 4.2 is now about £33k.
There is the Lamborghini factor, of course, but Gallardos are still holding out at £60k and they may even start to rise. Meanwhile, Audi's interpretation of the whole supercar thing, the R8, is looking good. Over the past two years, I've watched them gently come down by £7k-£8k.
Consider a 2008 4.2 FSI. All the factory-fit extras – Bang & Olufsen 12-speaker sound system, upgraded sat-nav, rear parking camera, Alcantara headlining and Magnetic Ride dampers – would have pumped the new price by £10k. Instead, it may cost around £42k now, or less for older model years.
Used sports cars
This is the year of the Mazda MX-5. The new version won't be arriving until the latter part of the year, and more realistically 2016 for some, so it might be better to strike now and get the Mk3. Right now, a 2011-registered 1.8i SE with less than 60k miles on the clock is £7400. I did stumble across a 2010 version with just 30k miles for the same money, which is a bargain.
Otherwise, you could wait until the summer has gone and scoop up a private one, because there should be a lot of very happy owners part-exchanging theirs in anticipation of the new, improved MX-5. Yes, prices are going to fluctuate, but the trend is definitely downwards.
The other really big sports car arrival is the Audi TT. That will be a mid-year thing, so there are already some turning up in the trade that are worth a second glance. If you have up to £12k in hand, you can choose between some decent private and trade deals. Indeed, as a celebration of petrol power, a 2010 1.8T FSI roadster at £11,500 would seem like a smart buy, especially in white and with a reasonable 41k miles. The dealer price is closer to £12k, but at least you would have a warranty. A dealer 2.0 TDI quattro is around that figure, so there is no shortage of  TT options.
Good-driving cars are hardly in short supply, but a Subaru BRZ still fetches £18k-£19k. Surely, it is time this year to sort out the better-value Caymans. The Porsche badge trumps anything else and, as the older Boxsters look like a lot of bother, spending just under £14k on a 2007 example with about 100k miles seems sensible.
Used SUVs and 4x4s
"I want one of those SUVs" is a conversation that car salesmen genuinely have with regularity these days. No one really understands what SUVs are, but everybody wants one.
Big SUVs tend to be more car than any normal person would ever need, but when you can bag a used example for half the value of a new one, there's no need to settle for a boring MPV instead. That's where the used market powers ahead.
For many years, the only logical engine option for SUVs has been diesel, but more buyers are turning to petrol, which is better value and more satisfying to drive. If the vehicle is mint, why not invest £2k more and go for an LPG conversion?
The arrival of the latest Volvo XC90 was preceded by five-figure discounting of new versions of the outgoing model at brokers and dealers. So shop around for a five-year-old example, which is out of warranty and now depreciating at a reassuringly attractive rate. Try to find a one-family-owned example being sold privately. Otherwise, budget on about £14k for a 2010 XC90 2.4 D5 Active with 75k miles.
The facelifted 2010 Mercedes-Benz M-class also looks like excellent value. If you want to make a statement in a premium 4x4 that isn't a Range Rover, this is the way to do it. The 3.0 BlueEfficiency in Sport trim is the one that most will want, and you will need £16k to secure a 120,000-mile example from an independent dealer.
Meanwhile, there has been lots of activity around the Jeep brand, with new models arriving later in 2015. Although Jeeps don't feel as solid as their German and Japanese rivals, you get a lot of value. So a revamped 2010 Jeep Cherokee 2.8 CRD Limited, which has every piece of kit that you need, starts at under £10k for a 50k-mile example from a dealer.
Used MPVs
Buyers have been falling slightly out of love with big people-carrying vans. Interest has shifted largely to SUVs, but the bottom line is that families are always going to need cars. So the fact that there seems to be more than enough deeply unfashionable but seriously practical wagons around must be a good thing. Especially as they are getting cheaper.
The one people-carrier that you should never overlook is the Ford Galaxy, which remains the best value, most practical and decent to drive. The Galaxy's ubiquity drives down prices of what is the nicest way to cram seven bodies into one space. A 2010 2.0 TDCi Ghia is just over £8000. Then again, a 2.0 EcoBoost Titanium from a private seller will have fewer miles and a generous amount of kit. For families who do a modest mileage per year, that is a no-brainer.
And then there is the Vauxhall Zafira. It isn't nearly as good as a Galaxy, but as a mid-sized family runaround, it's the biggest bargain buy of all. About £4500 will get you into a 2010 1.6 Exclusiv. Below £5k, there are loads of petrol options, but you will need to tiptoe between the specifications and get yourself a nice Design or SRi, although the Elite has largely everything apart from the kitchen sink.
Oddballs are good in this sector, because they can be overlooked and underrated, which is why I may be completely alone in suggesting that the heroically ugly Chevrolet Orlando be given the time of day – especially as a 2011 1.8 LT is under £7k. Most of the examples on the market are one-family-owners and sold through dealers who may be the only ones to part-exchange it. It has all the equipment that you would ever need and is a car to buy and run into the ground.
Used company cars
You know the ones: fleet manager favourites that were built to do the motorway slog. Unregarded, largely unloved, but there to do a job. And when that job is over, that's where we come in and buy them for buttons. Except that manufacturers are still building far too many of them, which explains why you can pick up 'nearly new' ones for very tempting prices.
Exhibit one is the Ford Mondeo. There is a new one out that makes the old one look really, really old. However, once you realise that you can get a 2014 example for £11,995, you forget about that pretty quickly. It will have a year's worth of miles under its tyres, but at less than 30k miles, it will be nicely run in. What you will get is a Business Edition TDCi Eco that's an ex-demonstrator. 
Otherwise, there are ex-hire cars often direct from the hirers, with 10k fewer miles, for a few hundred quid more. Even better, Ford franchises have them with even lower mileages for complete peace of mind. Nearly news are everywhere; I won't go on.
The new Volkswagen Passat is coming, but that won't necessarily mean that its excellent predecessor is going to be that cheap just yet. If anything, values will harden for a while. However, there do seem to be quite a few year-old ones around.
Who wouldn't want a 2014 1.6 TDI Bluemotion that will deliver about 70mpg? Many car supermarkets now seem to have them in Tech S spec and you will pay from £12,500. Delivery mileage, though, would cost you a whopping £17k, so there are clearly bargains to be had if you can tolerate just a few more miles.
A buyer's guide to...
Colours and specs - Cars finished in alpine, toothpaste, emulsion and just about any other shade of white paint that you care to mention are now filtering through to the used market. And the colour is holding up extremely well. White is almost the new silver.
Whatever happened to silver? Well, it still exists and is tolerated by used car buyers because they have less choice and, hey, it will be cheaper.Black, meanwhile, remains a favourite of secondhand buyers but, as ever, muddy metallics and some shocking citrus experiments are treated with contempt. They still sell, of course, but for less.
What used buyers never tire of is specification. They just can't get enough kit. A car without the essentials - which increasingly means climate control, heated seats and a sound system that you can sync with an iPod - might struggle to sell. The equation is a simple one: low spec means low price.
Fuel - This year doesn't look very good for oil-burners. There are suggestions that some long-in-the-tooth diesels may be banned from city centres and even incentivised off the road with a scrappage scheme, so the market looks quite nervous.
None of that is likely to take hold in 2015, but it could have consequences. Some car buyers could realise that they don't actually need a diesel to pop to the shops, so sales of new oil-burners could slump and the values of smaller diesels could also dip as a result. In addition, previously depreciation-light high-mileage diesels could start to drop in value significantly.
So this year is about the resurgence of petrol, and not just because the fuel is really cheap at the pumps right now. That can't last, but it may make cars with six cylinders and V8s easier to sell. 
Batteries - The elephant on the forecourt is an electrified one. Even though sales have risen and buyers aren't so nervous of electric vehicles, the car trade continues to view them with suspicion.
Although the odd silver surfer will buy a Nissan Leaf for the cat food run and some businesses can justify the capital expense that can be offset by a clever accountant, people are not buying EVs in the numbers necessary to create a sustainable market.
The BMW i3 is doing wonders for the image, but only when it comes with the range-extender option. Meanwhile, the value of early hybrid vehicles is hardening.
The used car calendar 2015
January - Happy new year? It definitely is for used car buyers. This is when new car registrations blip upwards because buyers have waited patiently until after the festive break for a car registered in 2015. So part-exchanges increase and used values are certainly softer. A good time to buy.
February - It could be very cold outside. This means that the car dealer forecourts could be covered in snow and deserted. A jolly good time to be shopping for used cars, then, because dealers and desperate private sellers will be open to offers. For a real bargain, sniff out a privately advertised convertible.
March - Yes, it's 15-plate time. You won't be part of that madness, but you can lurk in the shadows and pick up a part-exchanged vehicle that is being advertised to clear. Mass-market Mondeos and Insignias are often the worst affected as owners ditch them for shiny new motors.
April - All of a sudden, the used car market is fully active with a vengeance, especially if the sun has come out. Prices will harden and sharpen and the canvas convertible that you promised yourself could now be out of reach. Be patient and do your drop-top hunting on a rainy day.
May - For many businesses, the financial year ends in April and a higher number of three-year-old and four-year-old vehicles are for sale because of that. It might be worth hanging around the increasingly busy car auctions — although make sure that you don't get carried away.
June - If things are starting to get hot and sticky, you might find that there are certain types of cheaper 4x4s knocking around that have been part-exchanged. The higher mileage and less fashionable Japanese and American examples will be the ones to go for.
July - In the early part of the month, used business will be buoyant, so don't rush into any hasty deals, because it will start to change. For a while, everything will overheat, both on the forecourt and at the auctions. Now is the time to be patient and top up the tan.
August - The whole country has gone on holiday. The children have been scooped up and the last thing that anyone has time to do is shop for cars, especially in this weather (which is probably either too hot or too wet). Dealers will want to rustle up sales, and private deals can become too good to pass up.
September - The change to the 65-plate. Those who care about such things have chopped in their old cars and this is your opportunity to pick them up for a bit less money, because suddenly there are more used cars around. Prices will be far from on the floor, though.
October - It's time to take a look at classic cars. There are ones that didn't manage to sell in the summer and disillusioned owners who've had enough. As for 'real' cars, the novelty of driving around in a full convertible could be wearing off as the early signs of winter start to bite.
November - The used car market is winding down a bit now. If you are brave enough, the fleet cars washing up at the auctions might be worth a closer look. Private sellers are starting to get very nervous indeed at this time of year, so it is a good month to go shopping for a used car.
December - This is a two-week month if the dealers are lucky. Everyone is worrying about Christmas dinner with the in-laws and buying presents, not cars. All of which makes it the right time to take a vehicle off the hands of a dealer or a private seller in the truly festive spirit.
Autocar's guide to buying a used car
Used cars - the simple checks that anyone can make
Get the latest car news, reviews and galleries from Autocar direct to your inbox every week. Enter your email address below: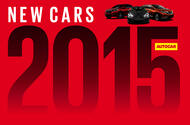 Autocar's new cars calendar gives you all the information on 2015 and 2016's new arrivals, as we round up all the new models going on sale in the UK
With models including the new Alfa Romeo Giulia, the Bentley Grand Convertible and the all-new Vauxhall Astra launching in the next two years, plus myriad launches from the likes of BMW, Audi and Mercedes-Benz, there's truly something for everyone to be excited about.
Our new cars calendar is your one-stop shop for keeping track of 2015 and 2016's new cars, so keep checking back to this page as we'll be updating it regularly with new car unveilings. 
Here's Autocar's round-up of the new cars coming in 2015 and 2016.
4C Spider – spring 2015
With styling heavily influenced by 2014's concept car, the 4C Spider will go on sale to mark the brand's return to the US market.
Giulia – late 2015
Alfa's BMW 3-series fighter ushers in a new era for famous Italian firm with new platform, engines, styling and tech. 
D4 cabriolet – quarter one 2015
Mirroring the BMW 4-series line-up, the diesel-powered Alpina D4 coupé will be offered in convertible form.
Nomad - summer 2015
The Atom's 'mucky brother' will cost around £30,000 and can reach 60mph in 3.4 seconds.
Vantage GT3 – summer 2015
A Geneva show reveal is likely for the most potent version yet of Aston's Vantage coupé.
Lagonda Taraf – tbc
The Lagonda badge returns on a VH-based luxury saloon. Middle East deliveries first, but UK sales not ruled out.
A1 facelift – April 2015
Audi's entry-level offering is given a fresh look, new tech and revised engines.
Q3 facelift – quarter one 2015
Audi's latest front grille design is seen on the revised Q3 compact SUV.
TT roadster - March 2015
The third-generation TT loses its roof and spawns a folding soft-top convertible version.
RS3 – quarter two 2015
The RS3 returns with a potent turbo 2.5 five-pot as Audi's answer to the Mercedes-Benz A45 AMG.
Q7 – summer 2015
The Q7 sheds more than 300kg in weight for its second generation. Detroit show reveal in January.
A4 – summer 2015
All-new A4 arrives with a lighter weight, economical new engines and lots of new tech as it raises its game against the BMW 3-series. Geneva show reveal in March.
A6 - 2017
A more stylish look is promised for Audi's next BMW 5-series competitor, designed under Marc Lichte.
R8 – early 2016
Frankfurt motor show reveal is mooted for the R8 in September ahead of 2016 sales. Expect V8, V10 and electric e-tron drivetrains. 
Grand Convertible – late 2015
Azure returns in all but name as a convertible version of the Mulsanne, seen in concept form at the LA motor show 2014.
Bentayga – early 2016
Expect to see Crewe's first SUV before the year is out, ahead of 2016 sales. Styling said to be totally overhauled compared with previous concept version.
1-series facelift – early 2015
Minor facelift due for 1-series for a 2-series Active Tourer-inspired look.
2-series convertible – February 2015
New 2-series range gets drop-top version with improved refinement and greater cabin space.
X5 M, X6 M – spring 2015
Controversial, potent SUVs get a second generation, complete with an even more potent V8 and brash styling.
3-series facelift – summer 2015
Three-cylinder engines will be offered as the headline news in the revised 3-series range.
6-series facelift – summer 2015
Facelifted versions of the 6-series and the M6 will be seen at the Detroit motor show in January before the start of UK sales soon after. Though styling revisions are minor - focusing mainly around reprofiled front bumpers - engine tweaks should make for better fuel economy and emissions.
2-series Active Tourer seven-seat – September 2015
Compact MPV gets a bigger body to accommodate an extra row of seats.
X1 – autumn 2015
Compact SUV will swap rear-wheel drive for front-wheel drive in its second generation.
7-series – late 2015
BMW's flagship gets a lighter chassis, hi-tech engine derivatives and a plush, tech-rich cabin.
Project Pinnacle – mid-2015
Bristol returns with an all-new model, and new London showroom in 2015. A hit-tech hybrid is also in the works. 
Three new Sevens - spring 2015
Three new Sevens planned in 2015 to sit between the entry-level 160 and the range-topping 620R, as the firm simplifies its range and naming policy.
300 facelift – summer 2015
Minor styling tweaks for US executive saloon.
C4 facelift – early 2015
Citroën's Volkswagen Golf rival will get some minor styling and spec updates.
DS5 facelift – spring 2015
Minor facelift is planned for the DS5.
DS4 facelift – spring 2015
Blink-and-you'll-miss-it revisions also planned for Citroen's plush high-riding hatch.
SP:01 – spring 2015
Start-up firm claims its 155mph two-seater will be the world's fastest electric sports car.
RP1 – summer 2015
Britain's newest sports car maker has created a a lightweight, mid-engined roadster with 500bhp per tonne.
California T – quarter one 2015
California adopts turbo power as part of its mid-life changes. A sharper drive is also a goal.
458 Italia replacement – summer 2015
Geneva show reveal likely for Ferrari's overhauled 458. Expect turbo power, a new look, and a new name.
LaFerrari FXX K – Early 2015
Ferrari gives its flagship hypercar the XX treatment, giving it 1021bhp and race-inspired styling.
500X – quarter two 2015
Third member of the 500 family, the 500X is a sister car to the Jeep Renegade and will be offered with four-wheel drive.
Compact saloon – early 2016
Fiat is planning to launch a range of keenly priced compact models, including saloon, SUV and hatchback. Saloon is up first.
Roadster – early 2016
Compact Mazda MX-5-based roadster was an Alfa, is now a Fiat. Could use the Abarth badge.
Mondeo – April 2015
Mondeo finally launches in the spring after three years of delays. One-litre engine, all-wheel drive, a more potent diesel, and plush Vignale models available by summer.
S-Max – summer 2015
Second-generation S-Max gets Mondeo-inspired looks and a plush new cabin.
C-Max/Grand C-Max facelift – summer 2015
Ford's compact five-seat and seven-seat MPVs get styling and spec changes in line with Focus.
Mustang – autumn 2015
Ford's muscle car is to be sold officially in the UK in right-hand-drive form for the first time.
Focus ST facelift – March 2015
A diesel version of the Focus ST is to be offered for the first time as part of the car's facelift.
Ka – late 2015
A rethink for the Ka city car should see it repositioned as a budget global offering.
Edge – late 2015
The Edge SUV arrives in the UK and Europe for the first time as part of the One Ford policy.
EcoSport refresh – 2016
Ford has hinted that a hasty refresh of the EcoSport is in the works to make it more Euro-friendly, something spy pics have confirmed.
Galaxy – 2016
Sister car to the S-Max, the larger seven-seat MPV arrives in 2016 to fight the likes of the VW Sharan and Seat Alhambra.
GT - 2016
The all-new Ford GT supercar arrives in 2016, powered by a 3.5-litre twin-turbocharged V6 engine developing over 600bhp
Civic facelift – spring 2015
A new Type R lookalike, the Sport, is the chief addition to a refreshed Civic line-up.
Civic Type R – spring 2015
The Type R is aiming to be the fastest ever front-wheel-drive hot hatch to lap the Nürburgring. It can be ordered now for a deposit of £3000.
Jazz – summer 2015
Spacious city car gets more spacious still in all-new form. Greater refinement also promised.
CR-V facelift – spring 2015
New look for the British-built SUV, with styling changes to bring it into line with the Civic.
HR-V – summer 2015
Honda wants a piece of the booming compact SUV segment with its all-new HR-V.
NSX – late 2015
NSX sports car offers around 550bhp from its hybrid powertrain, which incorporates a V6 engine and three electric motors.
i20 – 5dr March 2015, 3dr April 2015
Fiesta rival arrives as a five-door first in March, before a sportier-looking three-door in April.
i20 coupé - early 2015
With a focus on 'character' and sport, the i20 coupé joins the i20 range this spring, marking the first time Hyundai has produces a three-door variant of its Ford Fiesta and Volkswagen Polo rival.
i30 facelift and i30 Turbo – March
The mid-life changes for Hyundai's i30 focus around styling tweaks, but the big news is that a new 183bhp version, the i30 Turbo, has been added to the range.
i40 facelift – March
Better handling, new styling and upgraded engines are all in line for Hyundai's Ford Mondeo rival.
Veloster facelift – March
Coupé-cum-hatchback is tipped for subtle new look and some ride and handling improvements.
ix35 – July
A Geneva show reveal is rumoured for the second-gen version of Hyundai's Nissan Qashqai rival.
Santa Fe refresh – late 2015
Subtle refresh for big SUV will actually make the i10 city car Hyundai's oldest car by end of 2015.
Q70 facelift – January 2015
The BMW 5-series rival, formerly known as the M, gets a new exterior look and a China-only long-wheelbase version.
Q30 – autumn 2015
Infiniti hopes to step up from a niche player with its Mercedes A-class-based and British-built Q30 hatchback.
F-type AWD and manual – spring 2015
F-type range continues to expand with four-wheel drive and manual gearbox options.
XJ facelift – spring 2015
Updates to Jaguar's now six-year-old flagship luxury saloon are expected to focus on the interior.
XE – May 2015
Jaguar's crucial BMW 3-series rival arrives with hi-tech new chassis, engines and infotainment options.
XF – summer 2015
Jaguar's second-generation XF will make its debut at the New York motor show in April before going on sale in the UK in the autumn. Expect a lightweight aluminium architecture and styling close to that of the XE.
F-Pace - 2016
Jaguar's first ever SUV will take styling cues from the C-X17 concept, and will be powered by the Ingenium engine range.
Renegade – spring 2015
Jeep's entry into the booming compact SUV segment claims to the most capable off-roader in the class, and costs from £16,995.
Grand Cherokee facelift – late 2015
Fiat Chrysler Automobiles' future product plan has revealed a revised version of the Grand Cherokee is due.
Kahn
Flying Huntsman - spring 2015
Land Rover Defender-based sports SUV comes with 6.2-litre V8 engine and up to 450bhp.
Picanto facelift – February 2015
Kia's latest 'tiger nose' grille finds its way on to the mid-life facelift of the Picanto.
Venga facelift – February 2015
Carryover engines feature in the revised mini-MPV, which gets a subtle new look.
Rio facelift – autumn 2015
Kia's best-seller gets new-look front and rear ends and a new infotainment system inside.
Sorento – April 2015
All-new Sorento grows in size, and will be offered in five-seat and seven-seat versions.
Sportage – late 2015
Kia will be hoping for another design hit with its second-gen Sportage SUV.
Optima – late summer 2015
Kia will maintain its presence in the shrinking Mondeo-Passat segment with an all-new Optima, which will be offered as a hybrid. 
Agera One:1 – early 2015
World's most potent hypercar gets 1322bhp (1340hp) – one metric horespower for every kilo of its 1340kg kerb weight.
Huracan Spyder – summer 2015
Still not confirmed, but Lambo's new sports car is due to lose its roof in an expanded range. 
Range Rover Sport SVR – spring 2015
The 542bhp SVR is the fastest and most powerful model in Land Rover's history, and costs £93,450.
Evoque facelift – summer 2015
Design boss Gerry McGovern has previously promised an "unconventional" mid-life facelift for the Evoque.
Evoque cabriolet – summer 2015
Rumours of a production version of the Evoque convertible refuse to go away. 
NX200t – March 2015
Lexus's new compact SUV range will soon expand with a new four-cylinder petrol version.
Lexus' BMW M5 fighter offers up 467bhp from its 5.0-litre V8 engine.
Evora - 2015
New Evora will be unveiled at at Geneva.
Levante – early 2016
We'll see the final version of Maserati's new luxury SUV before the year is out.
2 – March 2015
All-new supermini is latest Mazda to get the firm's lightweight, fuel efficient SkyActiv suite of tech. Prices start from £11,995.
CX-5 facelift – spring 2015
Qashqai rival gets minor exterior changes and a leap in perceived quality inside.
6 facelift – spring 2015
Changes for the CX-5 SUV are mirrored on the saloon, hatchback and estate, with prices starting from £19,795.
CX-3 – early summer 2015
The SkyActiv-based CX-3 is Mazda's Nissan Juke rival and will be offered with four-wheel drive.
MX-5 – late summer 2015
Fourth-generation sports car brings the MX-5 back to its compact, lightweight roots.
P1 GTR – summer 2015
Even harder and faster version of the P1 will be restricted to track use only.
Sports Series – autumn 2015
Initial new range of entry-level McLarens – coupé, convertible and GT – to go up against the Porsche 911.
675 LT - 2015
Hardcore new McLaren is intended to bridge the gap between the 650S and the P1 hypercar.
Mercedes-AMG GT – spring 2015
Mercedes' long-awaited Porsche 911 rival is offered with a 4.0 V8 with either 456bhp or 503bhp.
B-class Electric Drive – spring 2015
Facelifted B-class brings with it an all-electric version, a Mercedes-Benz first.
E-class - 2016
The next-generation E-class will take styling cues from the C-class, GLA and S-class coupé, with latest test mules showcasing a new large infotainment screen inside the cabin.
CLA Shooting Brake – March 2015
CLA compact saloon-cum-coupé morphs into an estate-cum-coupé
The flagship performance C-class gets as much as 503bhp from its 4.0-litre twin-turbocharged V8 engine. As with the GT, it'll be available in both C63 and C63 S forms.
V-class – March 2015
The plush V-class replaces the Viano.
Mercedes-Maybach S600 – summer 2015
The Maybach badge returns in a bigger, more luxurious version of the S-class.
Mercedes-Maybach S600 Pullman - 2015
Six-seat version of the S600 should offer even more luxury, and is aimed at the booming Chinese market.
S-class Cabriolet - 2015
Drop-top S-class gets a folding fabric roof, and will battle close to the territory of the Bentley Continental GTC.
GLE – summer 2015
Facelift for big ML SUV brings with it a new name: GLE.
GLE coupé – summer 2015
The GLE coupé is Mercedes' answer to the BMW X6, and will go on sale in the UK in June. It'll cost around £10,000 more than equivalent GLE models.
GLC - autumn 2015
The C-class-based SUV formerly known as the GLK arrives in the UK for the first time.
A-class facelift – autumn 2015
Expect a new look for the A-class in line with the recent changes to its B-class sister car.
G63 AMG 4x4 - 2015
A successor to the monstrous G63 AMG 6x6, the G63 AMG 4x4 could come with as much as 537bhp.
SLC - 2016
The facelifted Mercedes-Benz SLK will morph into the new SLC as part of Merc's rebranded range.
C350 Plug-In Hybrid - June 2015
Mercedes second dedicated plug-in hybrid model, the C350 promises to return up to 134.5mpg with CO2 emissions of 48g/km.
C450 AMG - June 2015
The second of Mercedes' new AMG Sport range, the C450 AMG will go on sale in both saloon and estate forms.
GLE63 Coupé - June 2015
Hot version of the new GLE gets 577bhp from its twin-turbocharged 5.5-litre V8 engine.
Cooper S John Cooper Works – April 2015
Hot new Mini gets 228bhp from its 2.0-litre turbocharged petrol engine, and should be priced close to the £22,460 of its predecessor.
Clubman – summer 2015
The Clubman will be reborn as a bigger, more spacious estate car with four proper passenger doors.
Countryman - 2016
All-new Countryman will come to market with updated styling and larger dimensions.
L200 - September 2015
New version of the L200 pick-up truck is on the way
GS - 2016
MG's first production SUV gets a turbocharged 2.0-litre engine and CS concept-inspired looks.
Juke Nismo RS – early 2015
Harder, faster version of the Juke Nismo gets 215bhp, and is already on sale for £21,995.
370Z facelift – early 2015
Revised 370Z range includes a more focused Nismo version.
Murano – late 2015
Big SUV returns to the UK with a plusher cabin and more premium positioning.
Pulsar Nismo – late 2015
Paris motor show 2014 concept car is tipped to make production with 1.6 turbo petrol power.
308 GT – spring 2015
Forerunner to the 308 GTI, the GT gets a 202bhp 1.6 turbo and tuned suspension.
2008 – summer 2015
New engine and gearbox options expected for Peugeot's compact SUV.
911 facelift – late 2015
Frankfurt show reveal mooted for revised 991-generation 911, which will switch to turbo power.
911 Targa GTS - March 2015
Go-faster version of the 911 Targa has been made as part of Porsche's 50th anniversary celebrations for the range, and is priced from £104,385.
911 GT3 RS – summer 2015
Expect the long-awaited RS version of the 911 GT3 to be a swansong for normally aspirated 911s.
Cayman facelift – late 2015
A new GT4 version will be the star attraction in the revised Cayman line-up.
Boxster facelift – late 2015
Four-cylinder boxer engines will be offered in the revised Boxster, the new estimated 400bhp units also destined for the Cayman.
Cayenne GTS – spring 2015
The revised Cayenne GTS swaps a V8 for a twin-turbo 3.6 V6.
Cayenne Turbo S - March 2015
The facelifted version of the Turbo S gets an even more potent 4.8-litre twin-turbo V8 engine, and costs from £118,455.
SR3 RSX – early 2015
Suzuki four-cylinder power for updated lightweight track special.
SR8 SX – quarter one 2015
New flagship £130k sports car is powered by a 440bhp 3.0-litre V8.
SUV – summer 2015
Renault's next major launch is its own version of the Nissan Qashqai, expected to make its debut in Geneva.
Wraith convertible – autumn 2015
The Ghost-based Wraith coupé will spawn a convertible version.
R1 – early 2015
New lightweight sports car uses a Chevy-sourced 6.2-litre V8 with 444bhp.
Leon ST Cupra – spring 2015
The Cupra performance treatment is applied to Seat's stylish Leon estate.
Ibiza facelift – summer 2015
One last round of changes for the popular supermini before an all-new version is launches in 2016-2017.
Leon SUV – 2016
A Leon-based SUV should significantly improve Seat's sales volumes.
Outback – April 2015
Subaru's rugged four-wheel drive 'allroad' estate arrives in the UK for a new generation.
Levorg – November 2015
The new Legacy won't be coming to the UK, but the Levorg estate version is set to arrive in the autumn.
Superb – autumn 2015
The new Superb will be one of the biggest cars on the MQB platform, complete with a longer wheelbase than the VW Passat.
Fortwo – spring 2015
Third-gen Fortwo promises a much-improved ride and transmissions, with a manual standard and dual-clutch automatic optional.
Forfour – spring 2015
Forfour returns as a 'proper' rear-engined, rear-drive Smart, rather than being based on the Mitsubishi Colt.
B6 – 2015
Spyker's Porsche 911 rival was seen in production form in early 2013, but an exact on sale date is still unknown.
Tivoli – June
After several concept cars, SsangYong will finally enter the booming compact SUV segment with the Nissan Juke-sized Tivoli. 
Celerio – February
Suzuki's new city car will go on sale in February - replacing current Alto and Splash models - with prices starting from £7999
Vitara – April
The Vitara is Suzuki's answer to the Nissan Juke. Underpinned by shortened version of S-Cross platform.
Model X – autumn 2015
The Model X is a seven-seat SUV based on the four-wheel-drive Model S electric saloon. 
Nemesis – January 2016
The world's first 2000bhp supercar is lightly pencilled in for production in 2016. 
Mirai – summer 2015
Toyota's commercial roll-out of hydrogen fuel cell cars begins with this futuristic-looking saloon. It'll cost around £60,000 when UK sales start.
Avensis facelift – summer 2015
BMW diesels will be added to the Avensis saloon and estate range.
Prius – December 2015
Fourth-gen Prius will usher in a new modular platform for Toyota. 
Adam S – March 2015  
Adam city car morphs into potent micro-hatch courtesy of turned turbo 1.4 engine and chassis and styling changes.
Viva – June 2015
New budget city car will be entry point to Vauxhall's range.
Astra – October 2015
Expect Vauxhall's new Ford Focus fighter to launch soon after a Frankfurt show debut in September.
Sarthe – early 2015
The Sarthe is a £250,000 supercar created by an ex-plumber from the Netherlands.
XC90 – May 2015
Volvo's staple seven-seat SUV will finally be replaced with a new car that ushers in a new scalable architecture and style for Volvo. T8 and R Design versions to follow in November.
V60 Cross Country – June 2015
Rugged Cross Country version of the V60 estate will be Volvo's answer to the Audi A4 Allroad.
S60 Cross Country - Summer 2015
Having given a similar treatment to the V60, Volvo has created a jacked-up, all-wheel drive version of the S60 which will come to market with two engine options.
S90 - 2016
Range-topping Volvo will take styling inspiration from the 2011 Volvo Concept Universe concept, and will look to take on Jaguar's XF.
Golf GTE – spring 2015
Most intriguing new addition to the Golf Mk7 line-up is the plug-in hybrid GTE, mixing impressive headline performance figures with fine economy.
Polo GTI – spring 2015
More power and a subtle new look for VW's entry-level hot hatch.
Polo BlueMotion – spring 2015
Most economical Polo switches to petrol power as part of a series of mid-life changes.
Passat GTE – mid-2015
Potent Passat hybrid gets 215bhp and 141mpg combined fuel economy
E10 S - January 2015
Last year Zenos took centre stage at the Autosport International show with its E10 - and now has a more powerful S version with 250bhp to bring to market in 2015.
What cars are you most looking forward to? Let us know in the comments section below
Get the latest car news, reviews and galleries from Autocar direct to your inbox every week. Enter your email address below:
First spy images of the latest member of the new C-class range
These are the first spy pictures of the new Mercedes-Benz C-class coupé in testing ahead of its expected unveiling at the Frankfurt motor show in September.
The second-generation model is due to go on sale before the end of the year as a rival to the BMW 4-series. It will join the saloon and estate bodystyles in the C-class line-up.
Despite the heavy disguise, it's possible to see that the two-door coupé model is completely new from the base of the A-pillars backwards over the saloon on which it is based. The windscreen is more sharply raked and flows into the sloping roofline.
Subtle tweaks to the front-end styling will reflect the C-class coupé's sportier intent over the saloon model; a similar strategy is seen on the Mercedes S-class saloon and coupé models. The rear styling of the C-class coupee also has some nods to the S-class coupé in its shape.
The more distinct design of the C-class coupé over the saloon model is in part due to the flexible MRA platform which underpins the new C-class range. Speaking to Autocar at the 2014 Detroit motor show, Mercedes design chief Gorden Wagener said: "You have freedom in the platform with proportions and dimensions so you can create some pretty diverse cars from that."
Wagener in particular flagged up the C-class coupé as the "coolest" model in the new line-up. "You'll say wow, and love it," he said.
Designing the first model off the platform was a particular challenge, according to Wagener. "You're not just defining a car, but 10, 15, 20 other cars," he said. "So you can't mess it up".
"A three-box saloon is also the toughest style of all to design," he added. "A sports car is hard to get wrong, but you have to work on proportions a lot with saloons."
Common design traits of the C-class family will be the long-bonnet, cab-backwards profile to emphasise it as rear-wheel drive, as well as the line dropping from the bonnet, which helps to lengthen the front of the end and make the car's weight appear to sit over the rear wheels. All of these traits can be seen on the C-class coupé mule.
The launch engine range is expected to be cherry-picked from the C-class line-up. The range will be crowned by a Mercedes-AMG C63 coupé version, which will feature the new twin-turbo 4.0 V8 engine. 
The interior is set to be styled to match the redesigned C-class saloon, test mules for which were caught testing earlier this week. Indeed, the coupé will be the first of the C-class models to get this new interior as it will launch before the facelifted saloon and estate.
Unlike with the first-generation Mercedes C-class coupé, the second-generation car will spawn a convertible version. Sources have revealed that his will be a folding soft-top model.
Get the latest car news, reviews and galleries from Autocar direct to your inbox every week. Enter your email address below:
Hardcore new McLaren is intended to bridge the gap between the 650S and the P1 hypercar, and could command a price tag of around £400,000
McLaren is set to pay homage to the iconic 'Long Tail' F1 GTR with a special version of the 650S, which could be named 675 LT, at the upcoming Geneva motor show in March.
While so far only confirming that a "more powerful and track-focused" version of the supercar will be seen at the Geneva show, the markings on this prototype reveal the shape of the 1997 F1 GTR 'Long Tail', which raced at the 24 Hours of Le Mans endurance event.
The prototypes seen here share a similar shape to that of the 650S but are expected to feature subtle design differences around the front bumper. A new low-mounted side air intake can also be seen, while the car's elongated rear end appears to lend credence to rumours that the model will take the 675 LT name to production.
It is expected that the new model will keep the same 3.8-litre twin-turbocharged V8 engine as the 650S, but with power increased beyond the 641bhp and 500lb ft of that car. Expect significant gains on the 650S's 3.0sec 0-62mph sprint time and a likely increase of its 207mph top speed. 
With the 650S producing 650PS from its V8 engine, it's likely that if the 675 LT name is chosen the car will come with 675PS, or 666bhp. Current reports also suggest that the new model will be 100kg lighter than the 650S, which weighs 1330kg dry, and that just 250 examples will be made.
While the new model will be track-focused, it's also likely to remain road legal. Therefore a track-only version, built in the same vein as the 650S Sprint revealed last year, could also be on the cards.
Elements from the firm's 650S GT3 racer, which made its debut at the Goodwood Festival of Speed last summer, are also likely to be borrowed.
The new model will join the growing range of McLaren sports cars, which now encompasses the 625C, 650S and P1, as well as the P1 GTR, which will also make its debut in Geneva, and the new entry-level Sports Series, which will be seen for the first time at the New York motor show in April.
Rumours of a more powerful McLaren to bridge the gap between the 650S and P1 hypercar go as far back as January last year, when the firm's chief executive Mike Flewitt confirmed that an early-stage 'P15' project was in development.
At the time, Flewitt said that an asking price of around £400,000 had been set for the new car, meaning it would command a significant premium over the £195,000 asked for the current 650S coupé.
Get the latest car news, reviews and galleries from Autocar direct to your inbox every week. Enter your email address below: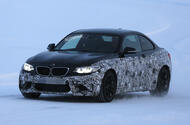 New 400bhp M2 to arrive in late 2015 and be priced from £45,000, with a manual transmission and rear-wheel drive offered as standard
These are the latest pictures of the upcoming BMW M2, which is due to go on sale towards the end of this year at a price of around £45,000.
BMW's M division is preparing to revive the intrinsic spirit and driving appeal of its original six-cylinder powered M3 with the new racy two-door, which will sit between the existing M235i and the fifth-generation M3 in its line-up. Power for the new model will come from a 370bhp-plus turbocharged 3.0-litre six-cylinder engine.
Its price point will see the new M2 Coupé compete directly with an upgraded version of the Mercedes-AMG A45 and the upcoming second-generation Audi RS3 when it reaches UK showrooms this summer. A public debut for the new BMW in lightly-veiled concept car guise is planned for this year's Frankfurt motor show in September.
While the new M2 Coupé has yet to be officially confirmed by BMW, new M division boss Frank van Meel has said he would "love to do something" in the same vein as the previous limited-volume 1M Coupé, which the M2 will indirectly replace in the BMW M line-up.
The M2 Coupé will be powered by a turbocharged 3.0-litre in line six-cylinder direct injection petrol engine. It won't, however, be the powerplant used by the larger and more expensive four-door M3 and its mechanical identical two-door sibling the M4, according to departing M division boss Friedrich Nitschke.
Described as an all-new development, the S57 B30-designated unit is based around the German car maker's upcoming B57 powerplant that is planned to make its debut in the sixth-generation 7-series later this year - rather than the older N55 engine that forms the basis of the unit that powers the M3 and M4, the so-called S55 B30.
A heavy cloak of secrecy surrounds the new engine, which is also earmarked to power a range of future petrol powered 'M Performance' models for BMW M's subordinate go-faster brand. Nitschke revealed it could develop up to 400bhp in production form, beating the future power output of the four- and five-cylinder engines of the A45 and RS3.
"Four hundred is the magic number," said the BMW M division boss, referring to the power output of the M2's new engine. "With forced induction it is no trouble to achieve this, but we have to make sure it doesn't get too close to the power level of the new M4," in reference to the engine used by the M2 Coupé's larger sibling, which delivers 425bhp.
BMW M division insiders say initial prototypes of the M2 Coupé run an engine tune that gives it 375bhp.
Channelling those reserves will be a standard six-speed manual or optional seven-speed dual clutch transmission with remote steering wheel mounted shift paddles – both featuring automatic stop/start and brake energy recuperation alongside a thermal energy recovery function.  
Although nothing is official ahead of the new car's planned unveiling in concept car form, BMW M division sources suggest the new M2 Coupé will be geared for a 0-62mph time of 4.4sec in seven speed dual clutch guise – 0.5sec inside the time quoted for the 335bhp 1M Coupé and 0.2sec slower than the M4. The model's top speed, as with all existing M-cars, will be limited to 155mph in standard guise.
Early examples of the M2 Coupé will be sold exclusively in rear-wheel drive configuration, complete with an electronically controlled limited slip differential that incorporates a torque vectoring function for enhanced traction.
The combination of six-cylinder power and rear-wheel drive is set to provide the new price-leading BMW M car with what Nitschke describes as "a unique selling point" in a market segment he says is "completely dominated by four-cylinder four-wheel drive performance cars".
Autocar understands BMW's M division is planning to make a four-wheel drive xDrive option available for the M2 Coupé in selected markets later on as part of a broader sales strategy that will see it offered as an option on all future series production M models.
Further performance-enhancing initiatives include the use of a number of lightweight components aimed at bringing the M2 Coupé's kerbweight well down below 1530kg to be lighter than the existing M235i. Among them will be a carbonfibre strut brace within the engine bay and composite plastic panels – developments first seen on the new M3 and M4.
Differentiating the new M2 Coupé from the existing M235i Coupé will be uniquely styled front and rear bumpers, front wings, sills, boot lid and standard 19-inch wheels.  
The M2 Coupé is planned to be produced on the same production line as the standard 2-series Coupé at BMW's Leipzig plant in Germany, with the first examples scheduled to land in showrooms during the final quarter of 2015. It will be followed in 2016 by a new M2 Cabriolet.
Get the latest car news, reviews and galleries from Autocar direct to your inbox every week. Enter your email address below:
All-new Astra will offer better interior quality and new exterior styling, and looks set to be unveiled towards the end of this year
The next-generation Vauxhall Astra has again been spotted testing ahead of going on sale towards the end of this year.
These late-stage prototype models are cold weather testing, and feature new headlight and tail light designs compared to previous models, and reveal an increase in length over the current Astra, as well as some styling flourishes such as its more upright tailgate.
Vauxhall is understood to be giving the next-generation Astra a "decisively upmarket" appeal, as General Motors' loss-making European arm struggles to break even. Previous test mules have also been spotted performance testing at the Nürburgring.
General Motors planners are placing an emphasis on the Astra's exterior quality, fit and finish. It is also timing the launch of the new model to take advantage of the company's all-new powertrain line-up. 
The Astra should arrive soon after the 'budget' Chevrolet brand is dropped this year, emphasising GM's strategy of trying to climb out of Europe's middle-market blood bath.
Styling work on the new Astra is understood to be in the final stages, as its shape is refined by design boss Mark Adams and his team in Germany. The biggest clue to the look of the new Astra came with the Monza concept, unveiled at the Frankfurt show in September 2013.
According to General Motors Europe (GME) sources, the Monza's grille shape, bluff nose and large bumper air intakes all point to the face of the new Astra, particularly the sporting versions. The more bulbous rear end and rear light clusters are also strong future clues. 
The aluminium strip that runs off the roof and into each tail-light cluster is expected to be a stylistic signature of the new Astra. It reflects the overarching design theme for future Vauxhalls and Opels: making the cars look more sophisticated and more expensively constructed. 
Partly inspired by the success of Audi in building cars that excel in exterior fit and finish, GME wants to capture some of this sheen as it tries to push the Opel and Vauxhall brands upmarket.
The first signs of this new design policy can be seen on the facelifted Insignia, with extra exterior brightwork, such as the large chrome flash on the tailgate and large, heavily chromed radiator grille. Elements of that policy can also be seen on the new Astra.
The supermini's exterior is expected to benefit from the kind of expansive surfacing, tight shut lines and brightwork flourishes seen on the Monza concept. It will also get a similar grille to the Adam city car's (which will become Opel-Vauxhall's corporate look) and a significant interior upgrade.
The new Astra is expected to be based on a refreshed version of today's well regarded Delta platform. As well as a five-door hatchback, the range will again include a three-door coupé and a long-wheelbase estate. Benefitting from new materials and construction methods, the new Astra is likely to offer a significant weight saving over the current car.
The new Astra will benefit greatly from GME's all-new engine and transmission families - areas in which, company engineers admit, GME has lagged behind rivals.
Three new engine families (which include 13 individual petrol and diesel units) will be on stream by the time the new Astra arrives. 
One of the most interesting options for the Astra will be a new 1.0-litre, three-cylinder turbo petrol engine. Good for 114bhp and 124lb ft of torque from well below 2000rpm, the engine is already offered in both the Adam and the new Corsa.
Just as important to the Astra is a new six-speed manual gearbox. In 2013, when GM announced the new 1.6-litre diesel engine, the company admitted that its real weak point was manual gearboxes, partly because the basic design principle dated from the 1970s. The new transmission is said to weigh just 37kg and puts an emphasis on smooth shifts and a short lever action, both issues with today's gearboxes.
Aside from making the new Astra more attractive than today's car, it needs to overtake the Ford Focus and look towards annual sales of at least 250,000 units in Europe.
Vauxhall-Opel must also be able to increase the average transaction price for the 2015 Astra, which is the reason for making the car look more sophisticated and upmarket. Increased margins on the car are probably more crucial for loss-making GME than simply boosting sales figures.
Judging by the late-stage appearance of these latest prototype models, a public debut for the new Astra at the Frankfurt motor show in September seems likely.
Get the latest car news, reviews and galleries from Autocar direct to your inbox every week. Enter your email address below: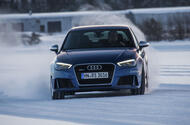 Finnish ice-drive reveals real promise, if not the full extent, of new RS3's capabilities There weren't many bonafide fans of the previous RS3 in the Autocar office, and you'd struggle to find anyone who thought the car justified its prodigious price tag. Audi sold them nevertheless, and the early word on the new model - delivered by a passenger-seated Matt Prior - is that quattro GmbH hasn't proven entirely deaf to the initial criticisms.Subsequently, as we approach the car's official launch date, that ride-along has morphed into an early Finland-based squirt around Audi's winter proving ground. The bullet points remain the same: this is a modestly lighter, cleverer and faster brand of RS3, albeit still exclusively (for now) in the Sportback mould.Responsibility for each of these things lies, respectively, in the MQB platform (a 55kg saving), new RS-applied software that enables 100 per cent of available torque to be dispatched to the reaer wheels, and an overhauled turbocharger and intercooler on the in line five-cylinder petrol engine, the latter permitting a dialing up of the boost pressure.As a result, total output is now up to 362bhp, and there's 343lb ft from 1625rpm. Slightly less heady, although no less pertinent, is the news that, thanks to a number of detail changes, the motor is now Euro 6 compliant and might just potentially be good for 34.8mpg. That figure was impossible to verify in Finland, of course, along with all manner of other things.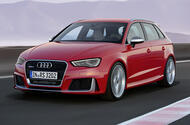 Ingolstadt mega-hatch aims to dethrone the Mercedes-Benz A45 AMG with class-leading power and straight-line performance potential
These are the first official pictures of the new Audi RS3 Sportback.
The performance hatch is powered by a reworked 2.5-litre five-cylinder petrol engine producing 362bhp, and will offer a supercar-challenging 0-62mph time of 4.3sec when it goes on sale in the UK next summer.
Read our first drive review of the new Audi R3 Sportback.
Scheduled to make its public debut at the Geneva motor show in March, company officials suggest the new model will be priced close to the £39,950 of its predecessor. The four-wheel-drive Ingolstadt mega-hatch has been extensively re-engineered for 2015 in a bid to dethrone the rapid Mercedes-Benz A45 AMG as class champion.
Among the second-generation RS3 Sportback's more noteworthy developments is a new MQB platform structure that makes extensive use of hot-formed high-strength steel and a body shell incorporating an aluminium bonnet – a combination which sees it shed some 55kg over the model it replaces.
The new car will initially be available in a five-door hatchback body style, although Audi sources hint that a saloon version of the new RS3 is being readied as a riposte to the CLA45 AMG.
The new go-faster Audi is distinguished from its lesser A3 siblings by its aggressive front end styling. Included is a uniquely shaped grille featuring a matt aluminium-look frame and high-gloss honeycomb insert as well as a prominent bumper with large air ducts and decorative matt aluminium-look blades.
Further back, there are widened front fenders, matt aluminium-look door mirror housings and widened sills beneath the doors. The rear receives a uniquely shaped spoiler above the tailgate, a more pronounced bumper with integrated diffuser along with more matt aluminium decorative elements and a pair of large oval tailpipes.
Power for the new RS3 Sportback comes from a reworked version of its predecessor's turbocharged 2.5-litre five-cylinder petrol engine – the EA855, as it is known internally.
Mounted transversely, the 490mm-long unit gains a number of detail changes to meet EU6 emission regulations while providing a generous 32bhp increase in peak power over the engine used in the first-generation RS3, including the adoption of a new turbocharger which develops up to 1.3bar of boost pressure.
Its 362bhp equates to a specific output of 146bhp per litre – some 3bhp shy of the turbocharged 2.0-litre four-cylinder engine used in the latest S3, which delivers a peak output 296bhp. Torque is also increased by 11lb ft, taking it to 343lb ft delivered between 1625 and 5550rpm – a slightly wider band of revs than previously.
By comparison, the RS3 Sportback's key rival, the Mercedes-Benz A45 AMG, produces 355bhp and 332lb ft from its turbocharged 2.0-litre four-cylinder engine.
However, AMG officials have already promised an increased output when a facelifted version of the A45 AMG arrives towards the end of 2015, hinting that the Audi's reign as the most powerful car in its class may be a short-lived one.
The RS3 Sportback's heady reserves are channelled through a standard seven-speed S-tronic dual-clutch automatic gearbox offering both manual and automatic shifting. Like the engine, it has been upgraded with what Audi describes as "new solutions for filling the clutches with oil and the interplay with the engine" for improved shift times.
With the driveline switched into dynamic mode, the downshifts are performed with an automatic double-clutching effect for added smoothness.
The S-tronic gearbox is allied to a modified electro-hydraulic multi-plate clutch four-wheel drive system. Now mounted within the rear axle assembly for improved weight distribution, it sheds 1.4kg over the previous system through the elimination of a pressure accumulator. Drive is constantly varied front to rear with between 50 and 100 per cent going to the rear, depending on the conditions.
An electronically controlled torque-vectoring function also provides controlled braking of individual wheels for a more neutral line during hard cornering.
In a bid to heighten aural qualities, Audi has provided the RS3 Sportback with a two-stage exhaust, with flaps used to control the flow downstream of the muffler.  
With an official kerb weight of 1520kg, the new RS3 Sportback tips the scales at 55kg under its predecessor. Along with the gain in power, this provides it with a 28bhp improvement in its power-to-weight ratio, at 238bhp per tonne.
Audi claims a class leading 0-62mph time of just 4.3sec, beating the old RS3 Sportback and A45 AMG by 0.3sec. Top speed is nominally limited to 155mph, although buyers will be able to specify an option that raises it to 174mph.    
Reining in the car's enhanced performance is a newly developed brake system. It uses vented 370mm steel discs with sizeable eight-piston calipers up front and 310mm steel discs with single-pot calipers at the rear. In a first for its class, the new RS3 Sportback also comes with the option of 370mm carbon-ceramic front discs.
Underpinning Audi's most powerful series production hatchback is a heavily reworked version of the third-generation S3's MacPherson strut front and multi-link rear suspension.
It has been lowered and also gains a number of unique components, including aluminium pivot bearings at the front end. The tracks are also unique to the RS3, increasing by 24mm up front to 1559mm and by 4mm at the rear to 1515mm. The standard five-spoke alloy wheels are 19 inches in diameter and come with 235/35-profile tyres front and rear.   
As an option, buyers can opt for a magnetic ride system which provides adaptive damping. It is controlled by a standard Audi drive select system, which allows the driver to alter the characteristics of the throttle, steering and damping in four modes: Comfort, Automatic, Dynamic and Individual.  
Also available are matt titanium or high gloss anthracite black 19-inch alloy wheels with 255/30-profile tyres up front and 235/35-profile tyres at the rear.
Inside, the new RS3 Sportback receives a series of high-quality appointments commensurate with its price tag. Included are leather-upholstered sports seats, a leather and Alcantara-bound flat-bottomed multi-function steering wheel, a leather and aluminium-trimmed gear lever, unique instrument graphics, stainless steel pedals and Alcantara door trim elements.
Buyers can opt for optional RS bucket seats. With integrated side airbags and a carbonfibre shell, they are claimed to be 7kg lighter than the standard sport seats. Further options include an interior design package with red accents on the knee pad, air vents, floor mats and seat belts.
A new saloon version of the RS3 will also follow soon after the launch of the hatchback. The new RS3 will take on rivals including the Mercedes A45 AMG and the long-rumoured BMW M2.
A ride in the new Audi RS3 at the Nürburgring - Matt Prior
Like most major European manufacturers, Audi's Quattro division has a workshop at the Nürburgring for both chassis and durability testing, and it retains the services of some tame racing drivers.
Which is enough to make you nervous about ride quality. But former DTM and current GT driver Frank Stippler, who drove us around a soaking wet Nordschleife in the RS3, said: "The new bosses [new managing director Heinz Hollerweger, who replaced Franciscus van Meel at the start of the year] like a softer car."
Unlike the RS4, in which, Stippler said, he never engaged the Dynamic chassis mode because it is so harsh that it's "stiffer even than a race car", the new RS3 is "at the softer end of the scale".
Also evident on the wet track was the RS3's throttle adjustability – a willingness to begin sliding at the rear on turn-in, and strong resistance to understeer under power. "Before, a TT or RS3 would drift like this only on ice," said Stippler. "Now it can do it in the wet."
The RS3 has three ESP modes: all on, a more liberal setting and an all-off mode, which doesn't even cut in under braking in order to avoid annoying advanced drivers who like to left-foot brake.
And given that ride harshness and a propensity to understeer have been our primary concerns about fast Audi hatches in the past, the RS3's signs are encouraging.
Get the latest car news, reviews and galleries from Autocar direct to your inbox every week. Enter your email address below: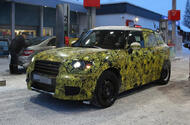 All-new Countryman will come to market in 2016 with updated styling, larger dimensions and the option of all-wheel drive
This is all-new Mini Countryman, which is undergoing cold-weather testing in the run-up to being revealed in early 2016.
Like this year's Clubman estate car, the new Countryman is based on a much bigger platform than the three-door and five-door hatchback Mini models.The larger version of BMW's front-wheel drive UKL platform is used to underpin the new Countryman, giving the Mini a similar footprint to the BMW 2-series Active Tourer.
It is wider and only marginally longer than today's Countryman (the increase in overall length being kept in check by a very short rear overhang). It is expected to also be slightly taller. Interior space will be improved and the load bay is said to be usefully bigger on this new model, as the increased length of the third side window seems to show.
This may be a ground-up new model, but BMW's stylists have stuck quite closely to the design theme of the original Countryman. However, unlike the new Clubman, which uses a bonnet design and headlight shape directly influenced by the Mini Rocketman concept, the Countryman features similar graphic shapes to those of the existing Mini hatchbacks.
Sources say the Countryman's overall styling is much more harmonious and better resolved than that of the original, which suffered proportionally because it was based on the same platform as the original Mini Clubman, itself a stretched version of the three-door hatch.
The new Countryman will get the same range of petrol and diesel three-cylinder and four-cylinder engines as the Minis already launched. It will also hugely benefit from the UKL platform's new all-wheel drive system, which has just been offered on the 2-series Active Tourer and will be used by the new BMW X1 later this year.
It offers surprising agility and capability off road, even for vehicles without long-travel suspension and raised chassis ride height. This raises the possibility of a high-performance Countryman variant, possibly inspired by the iconic Mini rally cars that won the Monte Carlo Rally three times in the 1960s.
It's thought that the Countryman will be built at BMW's Oxford facility, rather than at NedCar in the Netherlands, a factory that is under contract to BMW. NedCar, which has previously built Volvos, Mitsubishis and the Smart ForFour, has been building Mini hatchbacks since summer 2014.
Get the latest car news, reviews and galleries from Autocar direct to your inbox every week. Enter your email address below: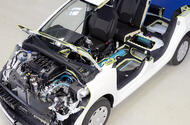 PSA's innovative and fuel-saving Hybrid Air technology is being scaled down because of rising development costs
PSA Peugeot Citroën is scaling down its once-promising Hybrid Air project because it has been unable so far to attract a major manufacturer to share the high development costs.
Development will continue, PSA insists, while admitting that its 180-strong development team has been slimmed down.Reports in the French press say the process, once tipped to cut a car's city fuel consumption by more than 40 per cent by compressing air in the coasting and braking phases and using it for acceleration, is unlikely to see commercialisation.
Project leader Karim Mokaddem left the company "quietly" more than three months ago, according to French newspapers.
Questioned by Automotive News, PSA sources countered that Mokaddem's departure was always planned after the first development phase had been completed. They insisted that there were no plans to cancel the project. But they failed to repeat claims that the process, developed with help from component supplier Bosch, would produce cars partially propelled by compressed air in 2016.
In October last year, PSA admitted that it was seeking partners to share the research and development cost of the Hybrid Air system, because the technology was proving expensive to bring to market.
Autocar has already driven a prototype Peugeot 2008 fitted with the system, while Peugeot showed a 208 fitted with the technology at the Paris motor show last year.
Citroën has also fitted a Hybrid Air-based powertrain to its C4 Cactus, creating the C4 Cactus Airflow 2L concept.
PSA research and development boss Gilles Le Borgne has previously said the technology requires a production run of about 500,000 cars a year to make economic sense, because the system needs numerous components not found in other cars – including hydraulic motors, special gearboxes and 300bar gas tanks.
"Car companies are like big ships," he said. "It takes time for them to change course as much as they could have to.
"Hybrid Air is ready for development, but it needs a big investment and we are not ready to make it on our own."
Get the latest car news, reviews and galleries from Autocar direct to your inbox every week. Enter your email address below: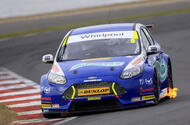 Kent-based team installs new-generation four-cylinder engine into its Focus ST racing cars for British Touring Car Championship campaign
Motorbase Performance will use 2.0-litre Ecoboost engines in the Ford Focus STs it will enter in this year's Dunlop MSA British Touring Car Championship.
The competition unit is derived from the 247bhp four-cylinder engine from the Focus ST road car and replaces the Duratec unit used in last-year's race-winning Focus.
Tuning specialist Mountune was charged with making adaptations to the Ecoboost engine to ensure it meets the BTCC's Next-Generation Touring Car (NGTC) specifications. Official power figures aren't forthcoming, but it's common for BTCC engines to produce in the region of 320bhp.
Motorbase's technical partners Samco Sport, Pro Alloy and Specialty Fasteners all provided assistance throughout the process.
The build and preliminary testing of the first engine has been completed. Next, Motorbase will test the unit ahead of the opening round of the season at Brands Hatch circuit on 4/5 April.
"It's been a busy winter for us behind the scenes, but I'm delighted to be in a position to finally go public with this very exciting development for Motorbase," said team boss David Bartrum.
"The Ford Ecoboost engine has been a long time in the planning and it's only really come together in recent months thanks to the great teamwork and input from Mountune and our technical partners."
David Mountain, technical director of Mountune, said: "There's still more development to do before the start of the season. Having said that, we're confident that by the first round we'll have a strong package available, from which we can build during the course of the season."
Motorbase has signed former sports car racer Alex Martin to handle one of its three Ford Focus STs this season, and the Kent-based team intends to reveal its full driver line-up and a new sponsor in the coming weeks.
Ford's Ecoboost engines will also be a fixture on the BTCC undercard in the MSA Formula category. The Mygale-built single-seaters used in that series are powered by 1.6-litre turbocharged variants from the Blue Oval's engine family.
Get the latest car news, reviews and galleries from Autocar direct to your inbox every week. Enter your email address below:
Billed as the ideal antidote to rising fuel costs, the Talbot Horizon came with a 1.4-litre engine and electronic gadgets galore, but was it any good?
Today we think of downsizing as a modern, original response to rising motoring costs, but our test of the £4950 Talbot Horizon suggests otherwise.
Some 35 years ago, this small saloon was seen as the ideal antidote to rising fuel costs (then averaging £1.28 per gallon, or 28 pence per litre) and, as such, took on the likes of the Austin Vanden Plas 1100 and Lancia Delta.
The key to persuading buyers of large saloons to buy smaller was – as now – to give the customer big-car technology in a small package. So the 1442cc Alpine engine was modified with a Weber twin-choke carburettor and linked to an automatic gearbox.
The interior was also trimmed in velour (although the author noted, somewhat sniffily, "a walnut veneer dashboard was out of the question for a French car, even if they could do it properly"). But the real party pieces came in the form of cruise control and an electronic trip calculator.
The road test started well enough, with performance being rated as brisk despite the hindrance of the torque converter. A top speed of 97mph and a 0-60mph time of 14.1sec may not sound like much to get excited about today, but it eclipsed the figures of rivals such as the Triumph Dolomite 1850 HL, Renault 5 and Vauxhall Chevette GL 4-d.
Meanwhile, economy of 26.5mpg was considered acceptable for the capacity of the engine – and was bettered only by the Renault 5 and Chevette – although the 6.4 per cent milometer inaccuracy was deemed "unacceptable".
Road noise was acceptable up to 60mph but deteriorated rapidly at 70mph, while road behaviour received moderate praise for being predictable. Perhaps more importantly, given its mission, the interior was described as plush and comfortable, although the shortage of rear cabin space was heavily criticised.
So far, so good. But then came the verdicts on the two pieces of trick technology. "We do not feel that these two items, either singly or together, make any useful difference to the appeal of the car," thundered the conclusion, which may well resonate with technophobes to this day.
The electronic trip computer came in for particular criticism. Its digital display may well have been switchable between time of day, elapsed time of trip, distance, amount of fuel consumed, fuel consumption and average speed (in imperial or metric), but Autocar's ever-diligent testers benchmarked it and found its measurements to be consistently off kilter. "It is an amusing toy, yes," noted our man, "but regrettably not to be taken at all seriously."
Get the latest car news, reviews and galleries from Autocar direct to your inbox every week. Enter your email address below:
EcoSport baby SUV is set to be updated with better interior fittings, modified suspension and the option to remove its spare wheel from May
Ford looks set to introduce a number of changes to its slow-selling EcoSport compact SUV.
Recent spy pictures have shown updated Ford EcoSport prototypes testing without the car's tailgate-mounted spare wheel. Industry journal Automotive News Europe reports that as well as these obvious exterior changes, Ford will offer new interior plastics and a redesigned suspension set-up from May this year, although this hasn't yet been confirmed by the company. 
The spare wheel will remain as a no-cost option, and the EcoSport's controversial side-hinged tailgate remains.
The EcoSport currently holds a three-star rating by Autocar, with our road test verdict noting the low quality of the materials used in the cabin. Our testers have also noted the EcoSport's poor mechanical refinement, calling it "rough and thrashy".
Figures from Jato Dynamics show that Ford sold just 11,257 EcoSport models in Europe from April to November last year. The car's main rivals performed considerably better, with Renault's Captur selling 149,701 units during the same period. Peugeot's 2008 sold 125,002 units and Vauxhall's Mokka attracted 114,658 sales.
Forecasts from industry analyst IHS predict that Ford will sell 20,239 EcoSports in Europe this year, while the whole compact SUV market is set to grow to about 900,000 units by 2017. 
Get the latest car news, reviews and galleries from Autocar direct to your inbox every week. Enter your email address below: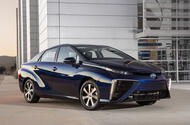 Toyota's new FCV promises quick refuelling and a 300-mile range from its hydrogen fuel cell stack
Toyota has revealed more information on its upcoming hydrogen-powered car, which will be called Toyota Mirai. The model was previously known as the FCV. 
The Toyota Mirai is already available to order in Japan, and will arrive in Europe and the US in summer 2015. The exterior styling was revealed at the LA motor show, and the European-spec interior will be shown at the Geneva motor show in March 2015.
Toyota says the showroom price for Western markets has yet to be decided, partly because it does not know what, if any, government subsidies will be available for the Mirai. It has suggested that it will cost around €66,000 plus local taxes in Europe. This will work out at an on-sale price of around £60,000 in the UK.
It is a standalone five-door, four-seat hatchback model that offers a boot capacity of around 360 litres. Final specification for Europe is not yet confirmed, but it is expected to come with climate control, a rear parking camera, satellite-navigation, LED headlights and man-made leather upholstery. The safety kit is likely to include a pre-crash system, an adaptive cruise control, lane-departure warning and lane-change assist.
Initial demand for the Mirai has meant Toyota has announced its plans to increase production over the coming years. The company will produce around 700 Mirais this year, followed by around 2000 in 2016 and approximately 3000 in 2017.
The increase has come as a result of initial sales success in Japan - around 1500 orders were placed in the first month of the car being available. The increase in production is also to cope with the planned launch in the USA and Europe later this year.
The Mirai is the culmination of two decades of research from Toyota. The production version of the saloon car, which seats four and offers a range of 300 miles from its twin high-pressue hydrogen tanks (700bar/70MPa) stored under the floor, was revealed at the recent Paris motor show.
The hydrogen tanks fuel a fuel cell, which powers a permanent magnet electric motor to drive the front wheels. The Mirai emits only water vapour at the tailpipe. Power for the system is understood to be around 135bhp, Toyota making comparisons to a typical petrol-engined family saloon, and a refuel of the hydrogen tanks takes around three minutes. 
The most recent concept version was at the Tokyo motor show in 2013, and the production version has stayed remarkably similar to it. 
Toyota believes it can popularise hydrogen as a fuel just as it has pioneered hybrid technology in the past 16 years. However, there is a small but very vocal opposition in the US to the adoption of hydrogen as a fuel because much of today's hydrogen is made by 'steam reforming' methane gas. Tesla boss Elon Musk has already called fuel cells "a load of rubbish".
The name Mirai means 'future' in Japanese. In a speech announcing the name of the car, Toyota boss Akio Toyoda said: "We are at a turning point in automotive history. A turning point where people will embrace a new, environmentally friendly car that is a pleasure to drive.
"A turning point where a four-door sedan can travel 300 miles on a single tank of hydrogen, can be refuelled in under five minutes and emit only water vapour. A turning point that represents many years and countless hours of work by our team to create a car that redefines the industry.
"All of us at Toyota believe in a future that will be safer, greener and easier for everyone. We imagined a world filled with vehicles that would diminish our dependence on oil and reduce harm to the environment. It was a bold, but inspiring goal and today it is a reality.
"Our fuel cell vehicle runs on hydrogen that can be made from virtually anything, even garbage. It has a fuel cell that creates enough electricity to power a house for about a week.
"This is a car that lets you have it all with no compromises. As a test driver, I knew this new fuel cell vehicle had to be truly fun to drive – and believe me, it is. It has a low centre of gravity, which gives it very dynamic handling.
"After surviving millions of miles on the test track and 10 years of testing on public roads in freezing cold and scorching heat, after passing extensive crash tests, and after working with local governments and researchers around the world to help make sure it is easy and convenient to refuel, we are ready to deliver."
Get the latest car news, reviews and galleries from Autocar direct to your inbox every week. Enter your email address below: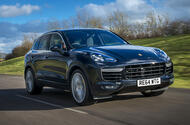 It's not quite the last word in fast Cayennes, but with yet more power and torque from the twin-turbo V8, the Turbo is anything but moderate It's quite shocking to consider that, despite hikes of 20bhp and 37lb ft, which bring headline figures from the 4.8-litre V8 twin-turbo motor to 512bhp and 553lb ft, the Cayenne Turbo isn't the go-fastest version of Porsche's big SUV. That questionable honour goes to the forthcoming Turbo S. Similarly, the almost-here GTS's badge suggests that it will set the handling benchmark for Stuttgart's venerable 4x4. So where does that the leave the Turbo?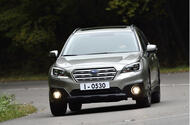 Updated chassis, engines and styling, plus a new interior, aim to improve the Outback's popularity in the UK It's tricky to figure out exactly what the Subaru Outback is trying to be. It's more estate than SUV (just), and you can argue that it competes with a vast array of different four-wheel drive models, but most pertinent to its potential buyers will likely be whether to spend more on a Volvo XC70, less on a four-wheel-drive Skoda Superb estate or Octavia Scout, or roughly the same on a top-end Hyundai Santa Fe.This comprehensive upgrade of the Outback brings with it the addition of the naturally aspirated 2.5-litre petrol engine, although the (now more economical) 2.0-litre boxer diesel tested here will be the big seller. Among the big changes for this new model are a quicker steering rack, new dampers and suspension geometry, and a redesigned interior complete with new multimedia system.
Fifth-generation A4 saloon due on sale in the UK in the middle of this year, with Avant and Allroad models to follow
The fifth-generation Audi A4 is planned to go on sale in the second half of this year.
This engineering mule, the latest in a long line of prototypes to be spotted testing, wears bodywork from the current car. Previous prototypes have worn heavy disguises, but the latest interpretation of Audi's front grille, seen on the new TT, should feature alongside that car's angular LED headlights.
Based on the second-generation MLB platform, the new A4 will be part of a push for improved economy from Audi. 
A range of longitudinally mounted 1.4, 1.8 and 2.0-litre TFSI engines are expected to power the new A4, some featuring cylinder shut-down technology, alongside 1.6 and 2.0-litre diesel units. At least one model should offer CO2 emissions of less than 100g/km.
Audi is also planning to introduce 3.0-litre TFSI and TDI engines, such as the one shown in Vienna last year, but those will likely be mainly for the US market.
A plug-in hybrid model, using the same petrol-electric powertrain as the A3 e-tron and with an electric-only range of around 30 miles, is also planned. A diesel-electric system is also under development and could be introduced later on to feed a growing demand for hybrids in Europe.
Both six-speed manual and nine-speed automatic gearboxes should be offered, but today's multitronic CVT will be dropped from the line-up. All A4 models will be front-wheel drive, with four-wheel drive available as an option. Stop-start technology, brake energy recuperation and thermal management should also feature. There's also the chance to offer all-wheel drive via an electrically driven rear axle.
The saloon variant of the A4 will launch first, with an Avant model appearing soon after. Reports suggest an Allroad version will follow later in the year, while successors to the A5 coupé, cabriolet and Sportback are also planned for 2016.
The A4's length and height will remain close to the current car, but its width will increase in order to house a new chassis with wider tracks. The wheelbase of the new car should also be longer than the 2810mm of the current A4. The new A4's boot capacity should remain the same as the current A4, at 480 litres.
Inside, the new A4 should offer a minimalistic design with extras such as a head-up display available as options. The latest version of Audi's MMI infotainment system should also be available, controlled via a touchpad as seen on the new Audi TT.
Currently one of the top-ranking compact executive models, the new A4 will face stiff competition from the BMW 3-series and new Mercedes-Benz C-class. The A4 is also Audi's best-selling model, with a total of 338,449 units sold in 2013. 
The new MLB platform has been in development for five years, and represents a huge investment for Audi. Dumping the traditional welded steel monocoque structure, the MLB platform uses a mixture of aluminium and steel - and, eventually, some lightweight composite materials - that are joined by rivets, screws and high-tech adhesives. 
The move has caused Audi to completely retool the factories that will build all of its models from the A4 upwards. Audi engineers believe that a mixed-materials architecture is superior to one made mostly of steel or mostly of aluminium. The theory is that being able to use different materials in different parts of the structure results in a more ideally optimised structure.
It is understood that the A4 will use high-strength steels for the sills, body pillars and crash structures in the nose. The front suspension turrets and parts of the engine bay will be made from aluminium castings and extrusions, while aluminium is also expected to be used for the roof panel, bonnet and front wings.
More exotic variations of the MLB platform, such as that set to be used on the new Q7 SUV, could also get super-stiff composite structures around the bulkhead and composite floor panels.
Get the latest car news, reviews and galleries from Autocar direct to your inbox every week. Enter your email address below: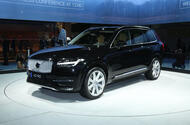 Swedish firm's new seven-seat SUV sits on an all-new platform and comes loaded with new technology and engines
A high-end luxury version of the new Volvo XC90 is set to be shown at the 2015 Shanghai motor show, as the firm tests how far it can go up in price with the car.
Reports suggest that the ultra-luxury model will be sold only in selected markets, including China, and that a four-seat version is likely to be offered, with the rear space given over to a more lounge-like interior. Chinese luxury car buyers are typically driven everywhere.
Volvo's vice-president of product strategy, Lex Kerssemakers, confirmed the plan for a more luxurious XC90 but refused to be drawn on how it would look. However, he admitted that the reaction to the standard car had given the company confidence to explore higher-end models.
"The old XC90 was 12 years old; now we are talking to a new audience," he said. "So far we have 6000 pre-orders for the XC90 and we haven't put a single one in a showroom for people to sit in or test drive; they are writing very large cheques based on what they have read and seen."
When the XC90 was launched, Volvo put 1927 top-end models on sale on the internet, all of which sold out in 47 hours. UK cars were priced at £68,000. Kerssemakers conceded that the success of that project had buoyed the firm's desire to push further upmarket - but he added that the Shanghai show car was already in planning by that stage.
"We have a clear strategy for this car," he said. "We have a well-known and respected brand in XC90 and we want to see how far we can go with that."
The all-new XC90 is the most important car in Volvo's recent history and is already on sale in the UK.
Described as being "three years in the making and part of a £6.5 billion investment programme", the new XC90 marks "the beginning of a new chapter in Volvo's history, capturing its future design direction", the firm says. It also claims that the new XC90 is "hard evidence of the 'Volvo by Volvo' strategy". 
The range-topping Twin Engine model carries the T8 badge and, says Volvo, is a "plug-in electric car, hybrid car and high-performance car rolled into one". It uses a supercharged and turbocharged 2.0-litre four-cylinder petrol engine to power the front wheels and an 80bhp electric motor to drive the rear wheels.
The most popular model in Europe is expected to be the XC90 D5, which has 225bhp and four-wheel drive. Deliveries of the new car are expected to begin in May 2015, though orders have already opened.
Volvo has also added the petrol-powered T6 variant of its new XC90 to the model range.
Since orders for the seven-seat SUV opened in October, when it was confirmed that the diesel and plug-in hybrid variants would reach the UK, the domestic importer has been surprised by the number of customer enquiries for petrol-powered versions, something understood to be in response to the growing backlash against diesel from law makers.
The T6 is equipped with a 316bhp, 295lb ft version of the new 2.0-litre four-cylinder Drive-E engine, which is both supercharged and turbocharged. Pricing has yet to be confirmed.
The new XC90 is based on Volvo's much-trailed Scalable Platform Architecture (SPA) and uses the firm's new family of Drive-E engines, which have already been launched in a number of the company's production cars. 
"SPA has enabled us to create the world's first SUV without compromises," said Peter Mertens, Volvo's senior vice president of research and development. "You get the in-command feel, generous interior space and flexible capability combined with the agility and smooth comfort of a much smaller and lower car."
The XC90 also marks the beginning of the brand's new design language, which is being masterminded by ex-Volkswagen Group designer Thomas Ingenlath.
The new grille, more prominent iron mark and T-shaped 'Thor's Hammer' LED daytime running lights will be featured on all future models. Volvo is also promising the option of wheels of up to 22 inches in diameter.
Second-gen Volvo XC90 moves upmarket
It is understood that the XC90's body sculpture – which is strongly reminiscent of that of the current XC90 – is only a first step towards the future Volvo look. The next new model from Volvo, thought to be a replacement for the ageing S80, is likely to make another stylistic step using the Volvo Concept Coupé as inspiration.
Ingenlath said: "The new interior is pure and uncluttered… radiating sophisticated confidence and formality. The simplicity is perfectly in tune with our Scandinavian design heritage."
Interior highlights include a new centrally mounted touchscreen whose display functions as a stack of 'tiles', with navigation at the top, followed by media and telephone. The XC90 has a new cloud-based navigation system provided by Ericsson. 
Other cloud services will include internet radio, music streaming and apps for finding and paying for parking. The XC90 also has the option of Apple CarPlay and Android Auto for syncing smartphones.
The cabin also features a gearlever made of crystal glass and a diamond-cut finish for the engine start/stop button and audio volume control. 
A range-topping audio system has been designed with Bowers & Wilkins. It features a 1400W 'class D' amplifier, 19 speakers and what Volvo claims is one of the first air-ventilated subwoofers in a car. It is integrated into the car body and turns the whole interior space into a giant subwoofer. 
Volvo claims that the new XC90 offers "the most comprehensive and technologically sophisticated standard safety package available in the automotive industry". It includes two world-first safety technologies: a 'run-off road protection package' and 'auto brake at intersection' capability.
Should the driver lose control and run off the road, the car can detect what is happening and tighten the seatbelts to keep the occupants in position.
To help prevent spine injuries, "energy-absorbing functionality between the seat and seat frame cushions the vertical forces" that can arise during a hard landing. 
The XC90 is, according to Volvo, "the first car with automatic braking if the driver turns in front of an oncoming car", while a new generation of City Safety automatic braking is said to be able to detect and react to other vehicles, cyclists and pedestrians in front of the car, both during the day and at night.
Mertens said: "The new technologies will take us a significant step closer to our vision that no one will be killed or seriously injured in a new Volvo car by 2020." 
Mertens added that "three focus areas" will help Volvo Cars to reach its Vision 2020 targets of "safety, connectivity and autonomous drive". 
Lex Kerssemakers said: "With the XC90, we take the first step towards self-driving cars. A new function that automatically follows the vehicle ahead in stop-and-go traffic will provide a radically simplified, semi-autonomous driving experience."
The new XC90 gets a new trim level strategy. The 'Momentum' variant forms the core of the range and above this sits two branches: 'R-Design' which offers a sporty feel and 'Inscription' for a more luxurious ambience.
The R-Design version of the new XC90 gets a more sporty appearance inside and out. The exterior includes details that distinguish the high-end model from other XC90 variants, such as grille, front spoiler, silk metal window surround, integrated dual exhausts, integrated silver roof rails and silver matt mirror covers. It rides on 20in R-Design alloys.
The interior features R-Design Contour sports seats in Nubuck and perforated leather, as well as a perforated leather steering wheel. Other R-Design details include variant-specific pedals, floor mats and illuminated tread plates. The driver also gets an exclusive R-Design leather key remote control. The driver display on the dashboard also features a unique R-Design theme.
Under the skin of the new XC90
Dennis Nobelius is the vice-president of what Volvo calls Vehicle Line 90, which covers the new XC90 and the replacement models for the S80, V70 and XC70.
"When Ford decided to sell Volvo, we sat down in 2008 and started work on a new platform," he says. "We laid out components from rival cars and looked closely at how and why other manufacturers did what they did. We needed to find Volvo's own DNA.
"We decided we needed a platform that would accommodate nice models [from the 60-series upwards] and would benefit from being built in large scale. We decided to concentrate on three [common] areas: the electrical architecture, the engine bay layout and the dynamic handling."
These key parameters were developed at the same time as Volvo was rethinking its engine and transmission philosophy. By switching to a single four-cylinder engine – to which could be added turbochargers and superchargers in various combinations – the engine bay layout would be very similar on all nine models based on what became the SPA platform.
Work started properly in 2010 and the XC90 replacement, which hadn't been in the Volvo cycle plan at that point, was reactivated and became the first new model on the SPA platform.
Nobelius points out that Volvo has been using engines from various sources – Ford, PSA Peugeot-Citroën and its own units – which require different mounting systems, different exhausts and different production line layouts. He says that the new common engine strategy will make for improved quality and simplified production.
To meet the requirements for 'dynamic handling', Volvo is using double-wishbone front suspension for the first time. At the rear, the base multi-link axle uses a composite leaf spring, which is light and extremely simple but still offers independent springing for each rear wheel. 
The electrical architecture is designed to "skip one step" and allows nearly all of the cabin's switches and knobs to be eliminated. Volvo has avoided using a BMW iDrive-style controller and almost all of the functions are accessed via the large touchscreen, including, for example, electric seat adjustment. 
The electrical architecture is designed to be upgraded easily and rapidly for future advances and car-to-car communications.
Our colleagues at What Car? have had an early look at the new XC90. See what they thought in the video below.
New Volvo XC90 pricing and specification details
Get the latest car news, reviews and galleries from Autocar direct to your inbox every week. Enter your email address below: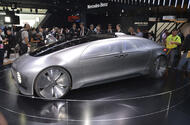 After the launch of its F015 concept, Mercedes says the key to complex new tech is to make it relevant and palatable to customers
Harnessing technology without overwhelming passengers will be key to the future of the car, according to Mercedes-Benz head of design Gorden Wagener.
Speaking following the launch of the Mercedes F015 - a concept looking at how cars of the future could look and drive - at the Consumer Electronics Show, Wagener said: "Car makers will be differentiated by how they use the technology. There are lots of smartphone manufacturers, but only one Apple. At Mercedes we want to define modern luxury, and the technology cannot be overwhelming.
"Digital advances are incredible but often very complex. At an extreme, a user may be asked to trust an autonomous car with their safety. How we build that relationship between a car and its occupants puts a lot of emphasis on design, materials and the simplicity of the interaction.
"That extends from how systems operate through to the exterior look of the car. Our concept is about taking things away - having an overly exaggerated face or aggressive headlights won't send the right message. You don't want an autonomous car to look like it's going to chase down the motorway; that doesn't lend trust or look cool. Cars will need to look trustworthy and use all of the technology in a very useable way."
Get the latest car news, reviews and galleries from Autocar direct to your inbox every week. Enter your email address below: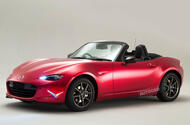 The latest Mazda roadster is lighter, faster, sharper to look at and promises a return to the "fun to drive" characteristics of the 25-year-old original
This is the all-new Mazda MX-5, which will go on sale in the UK in late summer 2015 and is showcased here in our exclusive studio pictures.
The fourth-generation version of the 25-year-old rear-drive roadster - unveiled at the 2014 Paris motor show - is new from the ground up and enters the market with a brand new rear-wheel-drive chassis and two new petrol engines, all built using the company's SkyActiv technology.
Mazda MX-5 program manager Nobuhiro Yamamoto said the new car had to conform to five crucial rules that now characterise the MX-5 – rear drive with a front-mid engine layout, 50/50 weight distribution, minimal "yaw inertia" (how quickly it changes direction), a low kerb weight and affordability.
Yamamoto, who developed the original MX-5 and has worked on all the generations of the car, said he went back to the first car for inspiration.
This latest version reverses the trend of generational changes of MX-5s by being lighter and smaller than the car it replaces. Mazda isn't saying exactly what the new weight figures are but it will admit to savings "of around 100kgs", meaning that the base model should end up being just a shade over one tonne.
As well as using SkyActiv design to cut weight from the Mazda's chassis, the bonnet, boot and front wings are now made from aluminium – and a lighter material has also been used in the soft-top hood construction.
Additionally, most of the front suspension is aluminium, as is the gearbox casing, the differential casing and the pierced structural bracing that runs down the car's centre. Many of the components, such as the front upper suspension wishbone, have also been reduced in size.
Weight saving extends as far as reducing the wheel bolts from five to four, possible because the lighter car can use lighter wheels requiring fewer fixings. In turn, this means the brakes can also be smaller, further reducing mass.
The new car is also 105mm shorter in overall length than the outgoing version, though its wheelbase has only shrunk by 15mm. It is also 20mm lower, but 10mm wider.
The history of the Mazda MX-5 – picture special
Under the bonnet of model on show in Paris was a direct-injection SkyActiv 1.5-litre petrol engine which, like the other petrol units in Mazda's SkyActiv range, features a high compression ratio. The engine is longitudinally mounted in the nose of the car. The Paris car featured a six-speed manual gearbox, but a six-speed automatic transmissions will be offered as an option in some markets.
There's also set to be a 2.0-litre engine for some regions. Both powerplants are reworked versions of engines already powering the company's hatchbacks and are likely to offer around 140bhp and 180bhp respectively.
This represents a small power advantage over current models – our source admitted that the "US market wouldn't accept less power" – but with the weight savings they promises superior power-to-weight ratios, extra performance and considerable fuel economy and CO2 advantages. 
Mazda is already being bullish about the credentials of the new rear-drive chassis which, as before, has double-wishbone front suspension and a multi-link rear end.
Company boss Masamichi Kogai has already talked about the new car recapturing the agility and fun of the first generation model. "The original concept behind the MX-5 was so simple; to offer the pure joy of a lightweight sports car that moves precisely as the driver intends," he said. 
To assist this the engine now sits lower and further back than previously, lowering the centre of gravity and, according to product development boss Nobuhiro Yamamoto, the MX-5 now has a perfect 50:50 weight balance. 
The design work was mainly carried out at the company's Japanese headquarters under the direction of Ikuo Maeda. Like the company's recent saloons and hatchbacks it's referred to as being part of the 'Kodo' design philosophy – but it's a more simple, sculptured look than we've come to expect from modern Mazdas. It's more sharp-edged than with previous MX-5s too. 
Celebrating 25 years of the Mazda MX-5 - picture special
Inside, there are plenty of MX-5 hallmarks. It's still a snug two-seater and it's still possible to lower the manually operated soft-top hood with one hand. You still sit low in the car but the view out is claimed to be superior as the bonnet has been lowered and the A-pillars and windscreen header rail have been made thinner.
Like previous incarnations the cabin looks cluttered and all the controls are simple. The centre of the dash top is now dominated by an infotainment screen, derived from the Mazda 3 hatch. Like other Mazdas it's also controlled by a rotary knob, nestling next to the conventional handbrake. 
There's also a tangible uplift in cabin quality compared to previous incarnations, with far more soft-touch surfaces and more stowage space. More attention has also been paid to keeping passengers from being buffeted whilst driving with the hood down. Mk1 MX-5 fans will also no doubt recognise the headrest-mounted speakers, intended to help maintain music volume with the roof down.
Body-coloured inserts on the door tops are, said Yamamoto, designed to bring the outside into the car's cabin and break down the "border" between outside and inside that the doors would normally form.
Prices will be announced closer to the on sale date but there's likely to be a small rise compared to current models. As such a base 1.5-litre model should cost around £20,000 when it hits the showrooms.
When the new Mazda MX-5 launches there will only be a soft-top model - though a folding metal-roofed coupé will join the line-up later, as this model currently accounts for 80 per cent of UK sales and is popular among many European and Japanese market buyers. The second generation folding hard-top is said to be lighter and packaged more efficiently, delivering slightly improved boot volume.
To achieve economies of scale, the MX-5 is being developed built alongside a Fiat Chrysler Automobiles model, originally announced as an Alfa Romeo. Insiders suggest around 40 per cent of parts will be common between the two cars; typically, joint ventures use upwards of 60 per cent of common parts.
However, with Fiat chief Sergio Marchionne insistent that any future Alfa would only be built in Italy, the MX-5's sister model is likely now to wear a Fiat or Abarth badge, something which our source indicates had yet to be fully communicated by Fiat to Mazda. 
See What Car?'s Mazda Mx-5 video preview
Watch the Mazda MX-5 reveal video
Get the latest car news, reviews and galleries from Autocar direct to your inbox every week. Enter your email address below: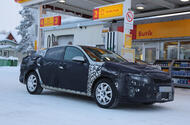 Fourth-generation Optima will be seen for the first time at the Geneva show in March, the Korean manufacturer has confirmed
These are the latest pictures of the new fourth-generation Kia Optima, which is in the final stages of development ahead of its public debut at the Geneva motor show in March. Kia has confirmed the car will go on sale at the end of this year.
The saloon, which will rival the likes of Ford's new Mondeo and the eighth-generation Volkswagen Passat, is based on the same platform as the new Hyundai Sonata. 
Spotted here testing in Scandinavia and the Alps, the new Optima looks set to receive a new front-end design with a revised grille, bumper and headlight clusters. Some inspiration will likely be taken from other recent Kia models including the new third-generation Sorento.
As well revising the exterior styling, Kia is understood to have lifted the overall fit and finish of the Optima's cabin. These spy pictures reveal a new centre console design with a larger multimedia screen mounted towards the top.
Powering the new model in Europe will be a revised version of the current Optima's 1.7-litre CRDi turbodiesel engine. In the current car, that engine produces 134bhp and 321lb ft.
Joining the range soon after launch should be a new diesel-electric hybrid variant of the Optima. Kia previewed the technology with its Optima T-Hybrid concept at the Paris motor show last year. 
The T-Hybrid is described as a mild hybrid, and mates the Optima's existing 1.7-litre turbodiesel engine to a small electric motor. The car can be driven in electric-only mode when cruising or at low speeds, with the battery recharged by deceleration. 
The new Optima will be unveiled at the Geneva Motor Show in March before going on sale at the end of this year.
Get the latest car news, reviews and galleries from Autocar direct to your inbox every week. Enter your email address below: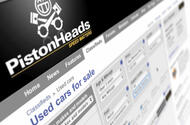 After some serious used-car value? Forget 'image' and 'premium' and you're in
One of the endless fascinations about cars is how they arrange themselves into so many different appealing classifications. Not the obvious stuff like body styles or price strata, but more practical groups: mainstreamers, premium cars, classics, bangers and what I can only think of as orphans.
I'm becoming more and more obsessed with orphans, the decent used cars largely forgotten by the market and thus very enticingly priced because there's no 'premium' included. They're perfect examples of cars whose early owners have borne the brunt of the depreciation, leaving greater 'metal' value, and frequently more 'driving' value, than anything sold from a showroom.
The principle of letting your car's first owners pay the bulk of its depreciation is as old as motoring itself. Even the rise of the hot rod culture in the US was originally predicated on declining car values. "If you help me clean out the barn," went the old saying, "I'll let you have the old Model T…".
What's different now is the excellent condition of many of today's low-cost cars. Compared with what we were offered just 10 years ago - let alone half a century - they are built to last, they tolerate mileage extremely well (when did you last seen an engine blowing oil smoke?) and in this age of diagnostics they're even easy to repair.
You'll always find someone who differs with this statement, but the truth is that mystery ailments are now unusual. If something goes wrong, the chances are it can be fixed by some sort of modular repair. And lest you protest that replacement modules are always expensive, the truths about this kind of mid-life car are that (a) manufacturers frequently lower spares prices to keep them on the road, (b) resourceful specialists frequently find cheap ways around 'known' problems and (c) the internet is a powerful knowledge resource if you're willing to invest the time.
With the help of Lewis Kingston (renowned around here for his ability to sniff a desirable bargain) I have compiled an orphan list that currently runs to 25 cars and could probably make 50. There's something here for everyone.
Supermini Citroën C2, Fiat Punto
Small hatch Chevrolet Cruze
Hot hatch Skoda vRS
Family saloon Mazda 6MPS, Alfa 159, Renault Laguna
Family estate Ford Mondeo, Vauxhall Omega, Peugeot 406
Family estate 4x4 Jaguar X-type
Performance saloon Jaguar S-type R
Coupe Laguna Coupé, Alfa Brera, Peugeot 407
Convertible Saab 9-3 convertible
Crossover Subaru Outback
SUV Chevy Captiva, Nissan Murano
Sports car MG TF, Mazda RX-8, Chrysler Crossfire
Luxury saloon Citroën C6, Lexus LS430/460
Every one of these cars has some kind of positive attraction that transcends price. Not one of them is a mere cheap car, as it were. In another life I'm sure I'd move in these circles all the time rather than paying increasingly vast sums for illusory qualities such as 'cool' and 'premiumness'. I'd be happy to leave paying for such things to the company car market, so often profligate, and so much richer than any of us.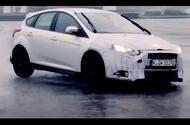 Third-generation Ford Focus RS, powered by 2.3-litre EcoBoost engine, is now confirmed and will go on sale in 2016
The third-generation Ford Focus RS will be revealed on 3 February, and has been previewed with an official video which shows the model in final testing. In the video, the late-stage prototype can be seen drifting on road and track in the USA and Belgium.
The new RS, which was confirmed for production late last year, is part of a programme to produce 12 new high performance models under the new Ford Performance banner between now and 2020. Other models to be produced under the same banner include the new Ford GT.
The cars, to be sold in every major Ford market around the world, will be created by a new US-based global team that will combine all of the company's racing, fast road cars and performance parts businesses under one management.
Speaking from the company's Cologne headquarters Ford's global head of product development, Raj Nair, said all Team RS, Ford SVT and Ford Racing projects would amalgamate in a new Ford Performance organisation based at a new technical centre in Charlotte, North Carolina and headed by Dave Pericak, Ford's new director, global performance.
Future fast Fords would "deliver exceptional performance on the track when required, while providing excellent every day driving", said Nair. The reorganisation would allow the company to bring its new cars and components more quickly to markets across the world.
According to latest indications, the third-generation Focus RS is again likely to be front-wheel drive. It will draw its power from a turbocharged 2.3-litre, four-cylinder EcoBoost engine seen in the recently launched Mustang. 
A power output of about 330bhp has been mooted for the RS, while a limited-slip differential and Ford's innovative, torque-steer-reducing RevoKnuckle front suspension system will again feature in its mechanical specification. 
Recent spy shots have shown the car testing both at the Nürburgring and near Ford's world HQ in Dearborn, outside Detroit. They reveal some of the potential RS-specific changes – including a restyled front bumper and twin exhausts that echo that of the previous RS. Bystanders have described the aggressive-looking RS prototype as "very loud". Disguised engineering mules have also been spotted on public roads. Rumours of the return of the RS go as far back as 2012, when the introduction of the Focus ST prompted suggestions of a more hardcore RS model arriving.
Initially, there were doubts over the prospects for a third-generation Focus RS because the standard donor Focus is a flagship for the 'One Ford' global car policy, and because the latest model is made only in five-door form. But Ford — which refers to the current Focus as "the world's best-selling global nameplate" — has decided to make a virtue of the car's ubiquity by selling the RS in every one of its major markets. As a result, sales should rocket.
The impending arrival of the new Mustang on European shores was also seen initially as a setback to a new RS's changes, but the probability now is that Mustang and RS will be stablemates under the global Ford Performance banner. According to Ford of Europe's chief operating officer, Barb Samardzich, research has shown that the buyers of Focus ST, Focus RS and Mustang models are different types of customer, and the models actually complement one another in a bigger range.
The business case for the Focus RS has also been strengthened by the fact that it can be built on the same production line as the standard car and will share an engine with the Mustang, albeit in a transverse application instead of a longitudinal one. Such things improve the company's economy of scale and allow the Focus RS to be sold in markets its predecessors never penetrated.
Sources say the Mustang-derived 2.3-litre EcoBoost engine will have about 10 per cent more power in the new Focus RS than the 301bhp turbocharged 2.5-litre, five-cylinder that powered its predecessor. If the new model does have about 330bhp, its peak torque is also likely to rise beyond the already-generous 324lb ft of the previous model.
Although power is probably going up, fuel economy is set to improve by about 20 per cent, up from the 30.5mpg of the previous model. The engine — and the whole car — should also be lighter than before, aiding performance and dynamic ability. 
Ford insiders confirmed last year that four-wheel drive had been tried for the new RS in early engineering studies but engineers had decided to stick with the front-wheel drive formula of previous models.
A six-speed manual gearbox will be a standard equipment and to help the new Focus RS get its hefty power and torque onto the road, the car will again have a mechanical limited-slip differential, further tame any tendency to torque steer with the RevoKnuckle front suspension system.
Among the other changes over a Focus ST, on which the new RS will be based, is a lowered chassis, with a firmer, sportier suspension set-up.
Recently-spied test mules also start to give clues about the styling of the new RS – in particular, the adoption of twin exhausts, extra cooling areas at the front of the car, 19-inch alloy wheels wearing Michelin Pilot Super Sport tyres and larger brakes.
Expect the styling to follow the blueprint of the previous Focus RS, with a bodykit, rear wing and rear diffuser among the design and aerodynamic features.
The launch of the new Focus RS is now not expected before mid to late 2016, with a public debut at the 2016 Goodwood Festival of Speed one potential option. Indeed, Ford gave the revised Focus ST a global reveal at Goodwood earlier last year.
As with its predecessors, the third generation Focus RS will provide a swansong for the current Focus. The performance version be on sale for a year or so before the standard model is replaced in 2017-2018. No indication has been given on price, but expect it to come in below £30,000.
Read more about the rivals the new Ford Focus RS will face off against.
Get the latest car news, reviews and galleries from Autocar direct to your inbox every week. Enter your email address below: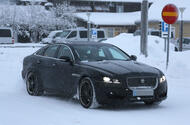 Facelifted Jaguar XJ with minor cosmetic upgrades spied testing ahead of Geneva show
These are the latest spy pictures of the facelifted Jaguar XJ, which is expected to be launched at the Geneva motor show in March.
Minor cosmetic changes to the front bumper are noticeable on this more exposed prototype, with the huge grille of the current model slightly downsized by making it less deep. This has freed up space below the grille for a slightly larger rectangular air intake.
Large intakes in the front lower corners of the bonnet now feature a bigger, cleaner design. At the rear, the changes to the bumper are less dramatic and appear to centre on a restyling of the lower insert, which contains the tailpipes.
Jaguar Land Rover's all-new infotainment system, called InControl, is expected to feature in the facelifted XJ. It will be launched first in the Jaguar XE and Land Rover Discovery Sport and is also expected to appear in the facelifted Range Rover Evoque.
Displayed through an 8.0in touchscreen with smartphone connectivity, it allows the driver to start the car and pre-heat the cabin via a smartphone app, while the vehicle remains locked. The system also features an in-car wi-fi hotspot and vehicle tracking technology.
An updated version of the Jaguar XJR is also likely to be revealed next year alongside the facelifted XJ.
Spied winter testing near to the Nürburgring in Germany last year, the revised XJR features new front and rear bumper designs, with larger lower air intakes at the front. The rear bumper appears to feature a mild redesign but still incorporates the four exhaust tips of the current model.
The XJR is powered by a supercharged 5.0-litre V8 engine with 542bhp. That same engine is also set to appear in the hot new Range Rover Sport, which is also in development at the Nurburgring.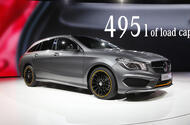 Mercedes' range of lifestyle estates, which is soon to be joined by the new CLA Shooting Brake, is drawing in younger buyers for the brand
The growing range of Mercedes-Benz Shooting Brake models is drawing in more new, younger customers to the brand than expected, according to the firm's head of design Gorden Wagener.
Speaking at the launch of the Mercedes CLA Shooting Brake in Detroit, Wagoner said: "These are designer's cars - so much more expressive than an estate but with the same levels of practicality.
"What we're seeing is that they are drawing people in to the showrooms. The emotional appeal is high - and by getting buyers through the doors we are able to sell them cars from across our range.
"For our Shooting Brake, in some regions up to 80 per cent of buyers own other brands at the moment, and the age of buyers is almost 20 years below the average. The cars are playing a key role in moving us from a traditional luxury brand to a modern one."
Get the latest car news, reviews and galleries from Autocar direct to your inbox every week. Enter your email address below: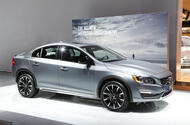 As Volvo gets ready to launch the S60 Cross Country, it says it wants to exploit its sub-brand more aggressively in future
Volvo will build more Cross Country models in future and exploit the brand more aggressively, according to the firm's vice-president of product strategy, Lex Kerssemakers.
Speaking at the Detroit motor show, where the Volvo S60 Cross Country was revealed, Kerssemakers admitted he had been surprised by the interest in the high-riding saloon.
"If you had asked me 18 months ago if we would have been doing this I would have said it wouldn't be our first priority," he explained. "But we are starting to see sales growth of Cross Country models, and we are starting to really believe in the potential of the brand. We want to reinject some energy into it as we see it as a concept that can really grow in the future.
"The XC models are clearly for people who want an SUV; Cross Country models offer some of the benefits and looks, without the same capability or price. So long as Cross Country models have some capability - all-wheel drive, hill descent control - then they are giving customers what they want, and that is enough for them to be considered authentic."
Kerssemakers added that when the Volvo S60 Cross Country goes into production early this year, it will have taken eight months from work beginning on it to completion. "It's an incredibly short time to create a car in this business, but that agility and speed of reaction is a clear benefit of being a smaller, independent company," he said.
Get the latest car news, reviews and galleries from Autocar direct to your inbox every week. Enter your email address below: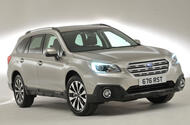 The new Subaru Outback is priced from £27,995 and will go on sale in the UK on April 1
The new Subaru Outback will go on sale in the UK from April 1 2015, priced from £27,995 to £32,995.
This fifth-generation of the Outback features a new exterior design, a more spacious and higher quality interior as well as a range of new safety equipment.
It remains in the same price bracket as the outgoing Subaru Outback.
A choice of two engines is available; a 2.0-litre turbo-diesel that produces 148bhp and a naturally aspirated 2.5-litre petrol unit with 163bhp.
The diesel engine will come with either a six-speed manual transmission or Subaru's Lineartronic CVT transmission, but the petrol engine will only have the CVT gearbox.
Buyers have a choice of two trim levels; SE and SE Premium.
SE comes with automatic LED headlamps and headlamp washers, cruise control, Active Torque Vectoring, 17-inch alloys, heated front seats, electrically adjustable driver's seat and privacy glass, as well as a 7.0-inch touch-screen infotainment system that comes with sat-nav, Smartphone connectivity and a rear view parking camera.
Petrol SE models also come with a start-stop system and Subaru Intelligent Drive, which allows drivers to choose between different engine modes.
SE Premium adds a sunroof, keyless entry and push-button start, 18-inch alloys, leather seats and a powered rear tailgate.
Standard on all Lineartronic Outbacks, Subaru's EyeSight safety technology is an autonomous emergency braking system that uses two cameras mounted in front of the rear view mirror to detect vehicles, pedestrians, cyclists and other potential hazards ahead.
EyeSight includes pre-collision braking control and pre-collision throttle management, adaptive cruise control and lane departure and sway warning. 
Full pricing and specs:
2.0D SE - £27,995
2.0D SE Lineartronic - £29,995
2.0D SE Premium - £30,995
2.0D SE Premium Lineartronic - £32,995
2.5i SE Lineartronic - £28,495
2.5i SE Premium Lineartronic - £31,495
Find out more on the new Subaru Outback with What Car?'s preview video.
Get the latest car news, reviews and galleries from Autocar direct to your inbox every week. Enter your email address below: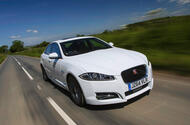 New XF R-Sport Black model added to the range as part of last hurrah for Jaguar's BMW 5-series rival
Jaguar has announced changes to its XF line-up, which now includes a new R-Sport Black model and upgrades to other trim levels.
The revisions, which Jaguar hopes will maintain customer interest in the firm's current BMW 5-series rival, come ahead of the launch of an all-new XF, which is due to be unveiled at the New York motor show in April. 
Priced from £38,350, the R-Sport Black costs £2100 more than the standard R-Sport on which it is based but comes with £8770 worth of upgrades.
The R-Sport Black comes with 20in Black Kalimnos alloys, a 770W Meridian Surround Sound system, leather interior, sports seats with memory function and a choice of five paint options.
The model is powered by Jaguar's 197bhp 2.2-litre turbocharged diesel engine.
All models in the XF saloon and Sportbrake range will now come with the Winter Comfort Pack and Parking Pack as standard, which together include heated seats and windscreen, front parking sensors and a rear-view camera.
Portfolio, Diesel S Portfolio, XFR and XFR-S models all get Blind Spot Monitor as standard, and most models get upgraded alloys.
SE, SE Business and Premium Luxury trims have been discontinued, as have the 3.0-litre V6 petrol and 3.0-litre TDV6 diesel engines.
Full list of XF prices and specs below:
XF Luxury
2.2 i4 163PS Saloon - £33,445
2.2 i4 200PS Saloon -  £34,550
2.2 i4 163PS Sportbrake - £35,945
2.2 i4 200PS Sportbrake - £37,050
XF R-Sport
2.2 i4 163PS Saloon - £34,695
2.2 i4 200PS Saloon - £36,250
2.2 i4 163PS Sportbrake - £37,195
2.2 i4 200PS Sportbrake - £38,750
XF R-Sport Black
2.2 i4 200PS Saloon - £38,350
2.2 i4 200PS Sportbrake - £40,850
XF Portfolio
2.2 i4 163PS Saloon - £37,195
2.2 i4 200PS Saloon - £38,700
2.2 i4 163PS Sportbrake - £39,695
2.2 i4 200PS Sportbrake - £41,200
XF Diesel S Portfolio
3.0 V6 275PS Saloon - £49,515
3.0 V6 275PS Sportbrake - £51,995
XFR
5.0 V8 510PS Saloon - £65,440
XFR-S
5.0 V8 550PS Saloon - £79,995
5.0 V8 550PS Sportbrake - £82,495
Get the latest car news, reviews and galleries from Autocar direct to your inbox every week. Enter your email address below: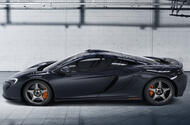 Limited-edition 650S by McLaren Special Operations division celebrates 20th anniversary of the firm's Le Mans victory
McLaren Special Operations has announced a limited-edition 650S, to celebrate the 20th anniversary of the McLaren F1 GTR's victory at the 24 Hours of Le Mans endurance race.
Dubbed 650S Le Mans, 50 examples will be made in coupé form only by the bespoke arm of McLaren Automotive. Each car will cost £244,500, with deliveries commencing in the middle of the year.
Power comes from the same 3.8-litre twin-turbocharged V8 motor found in the standard McLaren 650S, producing 641bhp and 500lb ft. Performance figures remain unchanged from those of the standard 650S coupé, with the 0-62mph sprint taking 3.0sec and a 207mph top speed, according to the British supercar manufacturer.
The 650S Le Mans is a design collaboration between MSO and Peter Stevens, the designer of the McLaren F1 supercar. A number of styling cues are taken from the iconic 1995 Le Mans-winning racer, including a roof-mounted 'snorkel' air intake. Finished in metallic Sarthe Grey, the colour also harks back to the race-winning F1 GTR.
The limited-edition model features a carbonfibre front splitter and rear bumper and an MSO-developed rear diffuser and side blades. Lightweight 'Le Mans Edition' 19in alloy wheels feature at the front with 20in wheels at the rear, styled around the 1995 F1 GTR racer's rims. Carbon-ceramic brakes are standard.
Inside, the 650S Le Mans is furnished with black leather and Alcantara trim, while the sports seats are wrapped in black with contrasting orange Alcantara. The anniversary edition gains Le Mans logos on the headrests and on the floor mats.
McLaren says buyers of the 650S Le Mans will receive an exclusive invitation for the owner plus a guest to join McLaren at the Le Mans circuit for a 20th anniversary celebration of the victory. At the 1995 24 Hours of Le Mans, five McLaren F1 GTRs crossed the line, finishing first, third, fourth, fifth and thirteenth.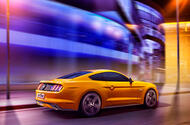 The first right-hand drive Ford Mustang will start at £28,995 and is available to order now
Pricing for the new 2015 Ford Mustang has been confirmed - it will cost from £28,995.
It's the first Mustang to be will be offered in right-hand-drive form in the UK, and will come with a choice of two engines. The entry-level model comes with a 2.3-litre EcoBoost petrol that develops 310bhp. There is also a 412bhp 5.0-litre V8, which costs from £32,995.
Ford has launched the new Mustang in both convertible and 'Fastback' bodystyles, while there is also the choice of manual and automatic gearboxes - both six-speed units.
The 5.0-litre V8 will be upgraded to 500bhp within 18 months of the car going on sale. US markets will also get a 3.7-litre V6 option.
Standard kit in the UK includes 19-inch alloys wheels, a performance brake package, xenon headlights, LED tail lights and a rear diffuser. Inside, it gets dual-zone climate control and Fords latest Sync2 infotainment system with an 8.0in screen and nine speakers.
There are 10 colours to choose from, including a yellow and orange that are bespoke to the Mustang, while the options list includes climate control and upgraded seats.
The new Ford Mustang made its public debut at the Detroit motor show in 2014. It is the latest global model developed under the 'One Ford' plan, but Ford claims that the character has not been altered as a result. "We didn't decide to do a global Mustang," said programme boss Dave Pericak. "We decided to take the Mustang global."
It's a vital distinction. "Everything we do is to make a Mustang, and then take it global with homologation. We didn't change the recipe." That the hugely successful current model was the conceptual starting point is partial proof of that, even if "the only commonality is the wheelbase — every sheet metal panel is different and only two fasteners are retained".
The biggest difference to the previous versions is that the Mustang has adopted independent rear suspension, 30 years after most manufacturers jettisoned live rear axles, greatly improving ride quality. The front suspension has also been redesigned, according to Pericak.
Read more Detroit motor show news.
Get the latest car news, reviews and galleries from Autocar direct to your inbox every week. Enter your email address below: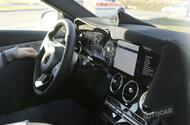 Full-width digital dashboard and autonomous driving tech for Merc's baby executive
Work is well under way on a major facelift for Mercedes-Benz's C-Class family, just 12 months after it was first revealed, as these spy shots show.
The biggest exterior change will be a completely revised dashboard featuring a full-width TFT screen, very similar to that used in the new S-Class flagship.
The new dash will be fully reconfigurable, allowing the driver to scroll through a number of different graphic displays.
The new TFT screen will also be integral to a raft of 'autonomous' driving technologies that will be offered on the revised C-Class, which is expected to be revealed in late 2016.
The new car will be equipped with a raft of detection equipment, including radar, cameras and ultrasonic sensors, to allow it to 'read' its surroundings.
The 'Stop and Go Autopilot' feature being offered on the current S-Class will almost certainly be offered on the next C-Class. This system allows autonomous driving in traffic jams, the car self-steering to stay in lane and using radar and auto-braking to prevent low-speed impacts.
It's thought the prototype C-Class caught winter testing in Scandinavia is undergoing proving trials to ensure that the car's exterior sensors work as well as possible in severe weather, such a very low temperatures and with snow being thrown up by the vehicle ahead.
Other changes to the C-Class are expected to be relatively mild, including some cosmetic alterations to the exterior and interior trim and tweaks to the engine range.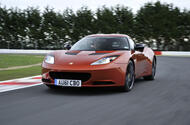 British sports car firm announces global sales growth and confirms a new model launch for the Geneva motor show
Lotus is set to unveil a lighter, more powerful version of its Evora sports car at the Geneva motor show in March, a move that could further strengthen its recent positive turnaround.
The British sports car firm has announced that sales are up 54 per cent globally for the first nine months of the financial year, with the company planning to build on this with the 2015 Evora and other future models. It has confirmed a new model launch for the Geneva show, without going into specifics. 
However, Lotus chief executive Jean-Marc Gales told Autocar in an interview last year that the Geneva car would be the 2015 Evora. It will have about 15 per cent more power and less weight than the outgoing model, as well as changes to the exterior and interior.
Speaking to Autocar back in November, Gales reckons the 2015 Evora will beat rival Porsches on performance – and that's not including a lightweight Cup range he plans to launch, featuring a further weight reduction and power hike.
The Lotus chief also hinted at extra power and less weight for the Exige in 2016, along with a "surprise" model designed to follow on from the super-lightweight 2-Eleven track day car.
Recording an 88 per cent sales increase in the UK alone, Lotus's volume is up from 551 cars the previous year to 1565 cars. There are now 163 Lotus dealers worldwide – 25 more than nine months ago – and a further 50 dealers are planned by the end of the year.
Gales added: "Our sales growth and dealer expansion is performing to plan and demonstrates the confidence that our customers have in Lotus.
"The positive reception that all our new Lotus cars are receiving in both new and established markets shows that our product development strategy is heading in the right direction."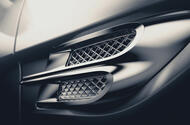 Bentley's first SUV, dubbed Bentayga, will go on sale in 2016 for a starting price upwards of £130,000
Bentley has revealed the name of its long-trailed luxury SUV. The Bentayga will be "revealed to the world later this year and go on sale in 2016", the company says. It will combine "pinnacle luxury and performance".
The unusual name comes from the Roque Bentayga, a dramatically rugged mountain landscape on Gran Canaria in the Atlantic. Initial speculation suggested the model might take the 'Falcon' name.
The new "ultra-luxury" SUV is in its final test phase, Bentley chairman and CEO Wolfgang Dürheimer told Autocar, and the model will come in W12, V8 and plug-in hybrid guises.
He revealed that the latter would be capable of travelling 30 miles on battery power alone, to cope with future zero-emissions legislation in cities. "This will be a very luxurious model," he said, "but it will also be very fast and very capable." Hybrid versions of the Bentayga are expected to follow around a year after the launch of conventional models.
The Bentley Bentayga was previewed by the EXP-9F concept car at the 2012 Geneva motor show, though rumours of the SUV project go as far back as 2011. Confirmation that Bentley would build the model came in July last year as part of an £800 million investment in the firm's Crewe headquarters.
The final design, which has been aerodynamically optimised to ensure stability at high speed, is said to have an overall width of around two metres. Bentley has set an ambitious top speed target of 200mph. The production Bentayga will bear little resemblance to the EXP-9F concept, after that car divided opinion at its Geneva debut.
Last summer, Bentley design chief Luc Donckerwolke revealed that the production car's shape had been signed off, saying: "The concept is completely set apart and was done separately. After Geneva 2012, I was told to do a new one. It's completely different to the concept car.
"The concept was only intended to pose the question, 'can we do a Bentley SUV?', rather than showing a production car. I started with new parameters and a clean sheet [of paper]." Indeed, Donckerwolke has never seen the EXP-9F concept in person.
From the outset, Bentley officials are understood to have targeted the car towards emerging but profitable markets like China and Russia.
Reviewing results of the company's fifth straight record year, which show a nine per cent increase in sales to 11,020 cars, 87 per cent of which were exported, Dürheimer also hinted at a smaller Bentley SUV model in the future. He said he had great enthusiasm for the SUV market, which was "expanding three times faster than the market as a whole".
Previous predictions of annual sales of 3000 for the full-size SUV "could be conservative", said Dürheimer, who is working towards building 20,000 cars a year at Crewe by 2020. The company says it already has 4000 serious "expressions of interest" in the big SUV, which is yet to be seen by customers. The starting price of the Bentayga is likely to be around £130,000.
Initially, it was understood that Bentley would look to build the SUV in Bratislava if production at Crewe could not be confirmed.
To reach its aggressive production targets, Bentley will spend £280m this year on building a new R&D centre, across the road from its traditional Pyms Lane site, and plans to add 300 new jobs to its workforce, making 1300 in all. By 2016, total expenditure to ensure that capacity at Crewe "is no longer an issue" will amount to £840 million, Dürheimer said.
See footage of the Bentley Bentayga testing in the video below:
Get the latest car news, reviews and galleries from Autocar direct to your inbox every week. Enter your email address below: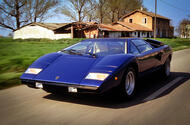 Let's face it: a brand new Lamborghini is probably out of your financial reach, but a used one might be within your means. Here are five of my favourites
These are exciting times for Lamborghini. The company has new models on the block and has never looked stronger.
It also has a wonderful past that is filled with some of the most exciting cars ever produced. We may not be able to afford a brand new one, but the chances are that we could scrape together enough dosh to dabble in the lower reaches of Lamborghini ownership.
If not, it is certainly fun looking and dreaming. So which would be your favourite Lambo? Just to start an argument, here are my five favourites.
Lamborghini Countach
A wild supercar child of the 1970s. The literal translation of the name is 'that's it'. For many, this 180mph Countach certainly was, although the purity of the original design became debased throughout the 1980s with increasingly ugly bodykits.
From 1978, the wider tyres, uprated suspension and outrageous rear wing of the S derivative became Countach trademarks. By 1985, the QV with its four-valve cylinder heads produced 455bhp and hit a claimed 200mph. Road tests proved it could do a more modest 178mph, but the 0-60mph time was an impressive 4.9sec. In terms of modern-day gremlins, the air-con often doesn't work, interiors are expensive to retrim and brakes can seize on ones that don't get any exercise.
Lamborghini LM002
Before the Range Rover Sport or Porsche Cayenne, there was the completely outrageous LM002. In fact, it was supposed to be a Hummer before anyone knew what a Hummer was. The US Army didn't buy, but a revised version with a Countach V12 proved relatively popular in the Middle East, where petrol was cheaper than water. Some dubbed it the 'Rambo Lambo' (as bought by the Saudi army), but when kitted out with air-con and leather it was a lot more Louis Vuitton Lambo.
Lamborghini Diablo
How could Lamborghini top the Countach? It couldn't, but the Diablo was devilishly naughty with a new 5.7-litre, 48-valve V12 producing 492bhp which meant that 60mph arrived in a smidge over four seconds and officially it would top 200mph. There wasn't much in the way of standard kit, not even ABS brakes but buyers could invest in a rear wing or fitted luggage if they wanted. Clutches take a beating and may struggle to last 20,000 miles. Look out for oil leaks. New tyres could be the least of your worries at £350 each for the wider rear covers.
Lamborghini Gallardo
The first 'affordable' Lambo of the modern, Audi era was launched to general approval in 2004. It seems everyone wants a Gallardo at the moment and you will just have to join the queue. A cheap Gallardo is nothing more than a £10k list of complicated things to do. Clutches used to go on original cars and will cost £3000 to sort out on cars of any model year. Lumpy gearchanges on e-gear automated manual models mean you'll need a new pump actuator. Creaking means ball joints need replacing. V10 engine is bulletproof but needs a £1200-plus fettling once a year to stay sweet.
Lamborghini Espada
Before designing the Volkswagen Passat, Giorgetto Giugiaro designed this rather more exciting family car. It obviously went down very well with buyers, because it became the company's best seller for many years and Sant'Agata produced more than 1200 in a decade. Updated throughout the 1970s, the V12 became ever more powerful and the interior was revised to keep everyone comfy, so there are S1 (1968-1970), S2 (1970-1972) and S3 (1972-1978) versions. However, like so many of these early Lamborghinis, it is now becoming a challenge to find.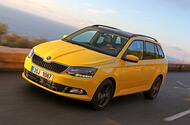 Improvements abound in Skoda's new, third-generation Fabia estate This is the latest version of Skoda's Fabia estate, a car that is designed to offer a spacious and practical interior in conjunction with affordable running costs and a compact footprint.It's based on the recently launched third-generation Fabia hatchback, so uses elements of the previous Fabia's platform and some from the more modern MQB platform used in a number of Volkswagen Group cars including the current VW Golf.As well as more modern underpinnings, the new Fabia estate also benefits from a wider range of equipment, a new-generation engine line-up, improved aerodynamics, slightly improved interior space and reduced weight.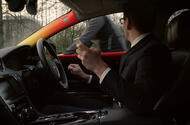 Bike Sense will use a combination of colours, sounds and touch to alert drivers to potential hazards
Jaguar Land Rover is developing new safety technology to help prevent collisions with bicycles and motorbikes.
'Bike Sense' will use a combination of colour, sound and touch inside the car to alert drivers to potential hazards before they see it.
JLR says the system will be able to distinguish between bicycles and motorbikes, and it will use lights and sounds the driver associates with danger to help prevent accidents.
LED lights in the cabin will let the driver know where the bike is, and a motorbike horn or bicycle bell sound will be played in the speaker nearest the bike.
Bike Sense will prioritise hazards when there are numerous cyclists, motorbikes or pedestrians around the car, and when the car is parked the door handle will light up and vibrate if there is a danger of opening the door into the path of a bike.
The system will also be able to identify hazards that are obscured by a stationary vehicle.
"Bike Sense takes us beyond the current technologies of hazard indicators and icons in wing mirrors, to optimising the location of light, sound and touch to enhance this intuition," said Wolfgang Epple, director of research and technology at JLR.
"This creates warnings that allow a faster cognitive reaction as they engage the brain's instinctive responses.
"If you see the dashboard glowing red in your peripheral vision, you will be drawn to it and understand straight away that another road user is approaching that part of your vehicle," he added.
With nearly 19,000 cyclists killed or injured on British roads every year, JLR think that Bike Sense will aid drivers' instinctive awareness of danger.
"By engaging the instincts, Bike Sense has the potential to bridge the gap between the safety and hazard detection systems in the car and the driver and their passengers," said Epple. "This could reduce the risk of accidents with all road users by increasing the speed of response and ensuring the correct action is taken to prevent an accident happening."
Get the latest car news, reviews and galleries from Autocar direct to your inbox every week. Enter your email address below: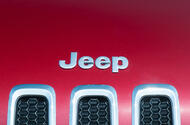 Jeep had record worldwide sales of more than one million cars last year, but is targeting to nearly double that by 2018
Jeep is set to accelerate its growth ambitions outside of the United States after selling more than a million cars for the first time in 2014. It is targeting a near doubling of sales to 1.9m cars by 2018.
In total, Jeep sold 692,348 cars in the US last year, just under 70 per cent of its entire sales volume. Asia accounted for 132,000 sales, while 88,000 cars were bought in China, a rise of 49 per cent year on year.
Speaking at the Detroit motor show, company boss Mike Manley said: "Our focus now is to grow localised production, notably in China and South America. We have the right products with the right appeal, but we are behind the curve in terms of being an importer into some very important markets."
If Jeep hits its 2018 sales goal of 1.9m cars, it will mark a sales growth of 160 per cent since 2013.
Get the latest car news, reviews and galleries from Autocar direct to your inbox every week. Enter your email address below: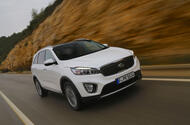 Handsome third-gen Sorento urban crossover now has everything to tackle rivals – except a big name When it hit the market in 2002, Kia's flagship SUV was a large and rather crude body-on-frame crossover, popular for its good looks, low price and mammoth towing ability. But, ever restless, Kia aimed to sell much more than robust cars, so it soon developed the Sorento into a more sophisticated, monocoque 'urban' model.With this third-generation Sorento, in UK showrooms next spring, it has begun chasing sophistication in earnest while continuing to provide the previous models' space and utility. The Sorento now has a bigger and more stylish body, improved interior quality and equipment, and the promise of better dynamics than ever.All this sophistication comes at a cost, however. There will be a price hike of about five per cent across the range, meaning that the entry-level KX1 will cost around £29,000 and the KX4 we drove, fully loaded with gadgets such as park assist, radar cruise control and lane departure warning, will break the £40,000 barrier - once an unheard of hurdle for a Kia.Mind you, it's not all sophistication. Sorentos will be sold in the UK with just one engine - a Euro 6 version of the faithful, slow-revving, four cylinder 2.2 CRDi that develops 197bhp at just 3800rpm, plus a whopping 325lb ft between 1750 and 2750rpm.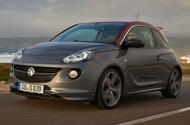 Performance version of Vauxhall's city car is sporty and fun to drive but needs to be worked hard to perform Vauxhall has in effect given its Adam city car the VXR treatment, adding a turbocharged 1.4-litre petrol engine, a subtle bodykit and larger 18-inch alloy wheels to create what it's calling the Grand Slam.First seen in pre-production form at the Geneva motor show last year, this latest performance Vauxhall is claimed to be capable of reaching 62mph from rest in 8.5sec and has a top speed of 124mph. It'll go on sale in the UK this March, priced from £16,995.As well as the extra grunt from the engine - which delivers 50 per cent more power and 70 per cent more torque than the normally aspirated 1.4-litre unit already found in the Adam - Vauxhall has also dropped weight from the model, fitting a cast iron engine block, hollow-cast camshafts and a plastic intake manifold. The result is a kerb weight of 1178kg, which is still 58kg heavier than the Adam Slam.The Grand Slam also receives uprated springs and dampers, and VXR brakes taken from the previous generation of Corsa VXR.Vauxhall has pulled no punches in identifying its target, saying the Adam Grand Slam has its sights "firmly set" on Fiat's 595 Turismo - but there's also the excellent Fiesta ST to contend with.Although the normal Adam has sold 125,000 units in Europe since its market introduction in 2013, Vauxhall is under no illusions that this range-topping Grand Slam model will be a niche choice, with sales forecast at just 750 units per year.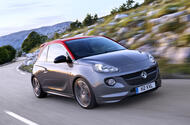 More potent version of Vauxhall Adam supermini is powered by a turbocharged 1.4-litre engine and can hit a top speed of 124mph
Vauxhall has launched a direct rival to the Abarth 595 Turismo with the new Adam Grand Slam, which will go on sale in the UK in March with a starting price of £16,995.
Powering the Adam Grand Slam is a turbocharged version of the existing 1.4-litre four-cylinder engine, which develops 148bhp and 162lb ft. Vauxhall says the performance Adam can reach 62mph in 8.5sec, with a top speed of 124mph. Power is sent to the front wheels via a six-speed manual transmission.
Official fuel economy is rated at 47.8mpg combined, with CO2 emissions of 139g/km.
Styling changes over the standard Adam include a body kit, tuned chassis, uprated springs and dampers and VXR brakes - borrowed from the previous-generation Corsa VXR. The model sits on 18in alloy wheels.
Inside, the Grand Slam features special floor mats, pedals and door trim. Vauxhall's Intellilink infotainment system features on the options list, as do Recaro seats.
Although weight-saving measures on the Adam Grand Slam include a cast iron engine block with hollow frame structure, hollow-cast camshafts and a plastic intake manifold, the car's kerb weight is set at 1178kg - 58kg heavier than the Adam 1.4 Slam.
The Grand Slam - previously known as the Adam S - was first seen in pre-production form at the Geneva motor show last March.
Vauxhall UK boss Tim Tozer says the Adam Grand Slam "has been designed for people who want to enjoy a sporty driving experience in a car with a unique and individual look".
The Grand Slam also effectively rules out any VXR-badged version of the Adam being made.
Get the latest car news, reviews and galleries from Autocar direct to your inbox every week. Enter your email address below:
Facelifted Focus ST now comes in diesel as well as petrol form, and it's got plenty to worry VW's Golf GTD The Focus ST has always struggled to stand out in a line-up that includes arguably the greatest hot hatch of the past two decades: the all-conquering Fiesta ST.So, in the hope of garnering a bit more interest in its 'other' hot model, the recently facelifted Focus is now on offer as a 182bhp 2.0 diesel as well as the usual 247bhp turbocharged petrol of the same capacity. Not before time, either, because until now the most powerful oil-burning Focus packed just 161bhp, leaving Ford with no real answer to the likes of the Volkswagen Golf GTD and Seat's Leon 184 FR. And given the Focus's popularity with the CO2-conscious fleet market, that was a pretty big deal.