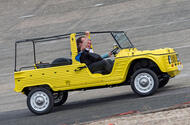 Citroën Mehari
Roof-down motoring doesn't have to be the preserve of slick GTs and cool boulevardiers. Here are our six favourite soft-top off-roaders

The great British summer has finally arrived, and that means convertible owners are going everywhere with their tops down. If you fancy venturing off road, there's no reason why you shouldn't enjoy the panoramic view too. Here are six examples which will allow you to do just that.

1 - Citroën Mehari (1968-1988)

The definition of utilitarian design and simplistic engineering, the Mehari was based on the popular 2CV. Most examples were front-wheel drive, but in 1979 Citroën introduced a version with four-wheel drive. Power came from a 602cc flat twin engine connected to a seven-speed manual gearbox.

The Mehari, which achieved a cult status among fans, was exported around the world, even forming part of the Irish Defence Forces in the 1970s, although today it retains its most significant following in southern France.

Restored examples can be found online for as little as £5000. Watch out for a rotting chassis on well-used models, however.

2 - Suzuki Vitara Cabriolet (1989-1998)

The rough and ready Vitara, which was available in both convertible and hard-top forms, was first introduced to Japan with the Escudo badge and sold as the Sidekick in the US. For the 4x4 models, dubbed JX and JLX, the sole engine was a 79bhp 1.6-litre four-cylinder petrol unit. The Vitara may not have been particularly refined or sophisticated, but it had decent levels of off-road ability.

High-mileage Vitaras can be found for as little as £700, but £1500 will net you a low-mileage model in good condition.

3 - Nissan Murano CrossCabriolet (2011-2014)

An object of some confusion from customers, the short-lived and US-only Murano CrossCabriolet was reportedly pushed through to production by Renault-Nissan boss Carlos Ghosn, who was keen to follow up the spectacular introduction of the Nissan Juke with another quirkily styled crossover. 

Launched as part of the second-generation Murano line-up, the soft-top used a 3.5-litre V6 petrol engine.

Problems focus around the car's roof operation. Some owners report malfunctions with the roof mechanism, as well as the opening/closing action leaving scuff marks on the seats. US dealers list used examples for around $28,000 (about £18,000).

4 - Jeep Wrangler (1987-1995)

The Wrangler has a reputation for being a true go-anywhere off-roader. Engines included a 2.5-litre four and a 4.2-litre V6. Soft-top Wranglers had 'half doors' as standard; full-framed doors were optional, as was a hard-top roof.

The classifieds are full of Wranglers of varying quality. We found a left-hand-drive example in good nick for £4795; low-mileage cars will cost from £6000. Watch out for rust and stay away from any cars that have been modified.

5 - Land Rover Series 2A (1961-1971)

Soft-top Series 2s came with a 2.5-litre diesel engine, although long-wheelbase models had the option of a 2.6-litre six.

The Series 2A dominated the world's off-road markets. It's said that in the 1960s Land Rover accounted for 90% of Australia's 4x4 market.

We've found Series 2As for as little as £2000 online, with decent examples for around £4000. While the body seems to age well, it's worth checking out the car's electrical systems for any defects.

6 - Mercedes-Benz G-Class Cabriolet (1997-2013)

The open-top version of Mercedes-Benz's luxury off-roader was introduced in 1997 and featured a powered soft-top roof. Engine options included a 2.9-litre turbodiesel and a petrol V6, although a 340bhp V8 option was added for the G500 in 1998.

The G-Class Cabriolet continued until 2013, when Mercedes released the limited Final Edition to mark the end of production.

Although few early examples are still around, models in Europe are being sold online for as little as £14,000. Thanks to the G-Class's reputation for near-indestructible build quality, issues are rare, but do check the operation of that powered roof before buying used.

Get the latest car news, reviews and galleries from Autocar direct to your inbox every week. Enter your email address below: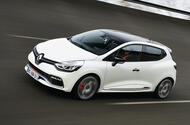 Renault's performance arm is open to the idea of using hybrid tech to enhance its next generation of road cars
RenaultSport is open to the prospect of using hybrid powertrains to enhance its future Renault performance models, according to the company's managing director, Patrice Ratti.
Asked at the recent FIA Formula E Championship round in London whether he could see a future in which electric and hybrid technology would be applied to Renaultsport road cars, Ratti said: "I like to. Today the problem of a fully electric sports car is that you need a lot of batteries, but we're also working on hybrid for sports cars.
"Hybridisation could help because of the CO2 [savings]. What's also great with electric motors is the acceleration. We're working on it, but we cannot go too expensive with technology."
Renaultsport's current crop of high-performance road cars - such as the Clio RS 220 Trophy and Mégane RS 275 Trophy - use petrol engines.
Renault's performance division, which is based at Les Ulis, near Paris, handles the French car maker's motorsport activities as well its performance road cars and is closely involved in the new Formula E single-seater race series.
Ratti said Formula E is playing an important role in accelerating the development of electric vehicles by improving battery technology.
"In a few years' time, I am sure we will have three or four times the range we have today," he said.
He also thought electric and hybrid systems could be mature enough "within five to 10 years" to be introduced on performance cars, but he also said: "In electronics you never can tell; it could be even faster than we predict."
Get the latest car news, reviews and galleries from Autocar direct to your inbox every week. Enter your email address below: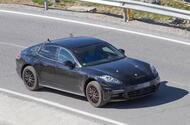 The 2016 Porsche Panamera has been spotted testing on several occasions, with latest spy pictures showing the car's luxurious cabin
The next-generation Porsche Panamera has again been spotted testing ahead of its planned launch late next year, with these latest pictures showing the car's upgraded interior.
Most notable is a brand new centre console, indicating Porsche may be looking to update the cabin architecture of its saloon. New wooden-clad surfaces can be seen in these latest pictures, complete with a new, larger gear lever.
Based on a new, advanced rear-drive and all-wheel-drive platform, dubbed MSB, the Panamera will incorporate multiple weight-saving measures and an all-new family of V6 and V8 petrol engines that promise a muscular power delivery to cement the Panamera's position as the world's sportiest premium saloon.
A hybrid version has also been spotted testing, appearing a little different to the conventionally powered versions, with the small 'hybrid' sticker in the right-hand front window the only visible difference. It was seen testing as part of a group of Panameras that were out and about in southern Europe.
The template for the new Panamera is based on the technical and design advances introduced on the latest 991 series of the 911, which incorporates six different material types – including magnesium, multi-phase steels and aluminium 
skin panels.
These new materials 
helped to reduce the kerb weight of 911 models by 
up to 45kg, despite a significant increase in the car's overall dimensions, 
more stringent crash test standards and a higher level 
of standard equipment.
"Weight is our enemy and we are looking for the same percentage of aluminium as on the new 911," said Porsche technical head Wolfgang 
Hatz. "If you do nothing, the car becomes heavier and heavier. Comfort always equals weight, too."
Without the high proportion of aluminium structure and body panels, the latest 911 would have put on about 60kg, according to Porsche's own estimates.
Applied to the Panamera, these weight-saving measures are understood to ensure that its kerb weight stays at about 1800kg to 1900kg. This is despite a greater content of luxury equipment and a new, non-regulatory US narrow-overlap crash test championed by consumer groups.
The new Panamera is understood to sit on a slightly longer wheelbase and have marginally tighter front and rear overhangs than the current model. However, the overall dimensions remain broadly similar and the interior offers comparable accommodation.
A significant part of the programme is the exterior redesign, which is aimed at improving the current car's polarising looks.
Design chief Michael Mauer told journalists at the Paris motor show in October last year that the styling will "still divide opinion" but will be "more attractive".
Mauer said: "You have to recognise it is the new one, but as well recognise that it is the successor. So the car will look different. It will look better, but you will immediately see that it is the Panamera."
Prototypes scooped testing appear to be strongly influenced by the latest 911, particularly the haunches over the rear wheel arches, which are emphasised by more pronounced creases on the new Panamera.
Mauer also said the rear screen will be reclined at a "faster" angle, meaning a more raked fastback shape.
Porsche is also understood to be planning a redesign of the interior and moving some of the functions clustered on buttons around the centre console to a central touchscreen, a current trend in interior design. Evidence of this can be seen in our latest spy pictures, which are visible by scrolling through the carousel, and which include shots showing a less cluttered area around the gearlever.
Autocar understands that the new family of V6 and V8 petrol and turbo engines currently under development is tipped to be one of the new Panamera's standout features.
New from the ground up, the next Panamera has been the subject of significant investment to ensure that it has a unique, sporty character. The programme fought off the alternative within the Volkswagen Group of merging development of the Porsche/Bentley V8 with the Audi unit to save money.
New engine test cells have been installed at Weissach as part of an annual £60 million investment programme, and these will ease the new engines into production.
The concentration of this new engine development work at Weissach is partly responsible for the large influx of new engineers at Porsche, whose total workforce has risen to about 20,000 from 12,000 in just three years.
As well as the petrol V6 and V8, the MSB platform is being engineered around a diesel V6 and the hybrid.
The diesel will continue to be an Audi unit that Porsche modifies for the Panamera, eased by the close proximity to Weissach of Audi's diesel development operation.
Significantly, Bentley has finally decided to join the MSB programme to underpin the successors to the Continental and Flying Spur. This means that Porsche is 'package protecting' the new platform for a 12-cylinder engine.
Porsche is also working on a new range of transmissions, understood to be PDK dual-clutch autos and manuals, although details are scarce.
Whether or not the Bentley will retain its ZF eight-speed torque converter automatic has yet to be confirmed. But given Bentley's focus on refined and reserved power, 
it seems likely.
Porsche is not yet committing in public to other variants of the Panamera, but sources have revealed that two-door coupé and convertible versions, which can share their engineering with the new Bentley Continental GT and GT Convertible, have been package protected.
This means that construction details for the two-door body styles, such as stiffening of the bodyshell for the convertible and stowage space for the hood, have been built into the engineering concept design, even if the production investment has 
not yet been committed.
However, they may well be integral to Porsche's plan to raise production to 200,000 units a year by 2018, together with a promise to launch a new model each year until then.
Bentley's involvement in the project will also help Porsche to engineer these spin-offs, because its three-box designs incorporate a rear bulkhead essential to stiffen the structure of an open-top design. The four-door Panamera's fastback design, with its estate-style folding rear seats, doesn't have the necessary bulkhead.
The green light for the two-door Panamera family now hinges as much on Porsche's engineering capacity as on the projected market demand.
Having launched the carbonfibre-tubbed 918 Spyder and the Macan SUV in just a handful of years, engineering teams want to return their focus to the existing range, which will need updating and replacing.
A new Cayenne, for example, based on the same architecture as Audi's new Q7 and Bentley's upcoming Bentayga SUV, also has to be readied for production alongside the new Panamera.
Hatz said: "At the moment we are on full load, even overload, so let's do the homework which we have to do. We have had a great deal 
of development in the past 
four years. Now we have to 
stabilise this."
In fact, such is the workload on Porsche's engineers that sources in Germany report that much of the detailed production engineering of the new Panamera has been contracted out to consultants to open up capacity for Porsche's own engineers to work on other projects.
Q&A with Wolfgang Hatz, Porsche board member for R&S, VW Group head of engine and transmissions
Will the new Panamera be ready in 18 months?
We are in the middle of the development and it is some time to SOP [start of production]. Is it 18 months to SOP? No, longer than that.
The new 911 uses aluminium extensively in its body. Will the Panamera follow that lead?
Absolutely, we will do. The same percentage as the 991? I think more.
What sort of weight saving can we expect?
Now we have to do the next step, but it will not be 50kg just from the body. We have to save from each component and each part.
The 918 Spyder uses a carbonfibre tub. Can this technology trickle down to the 911 and Boxster?
The 918 Spyder is very Iightweight, but at a high price point. Carbonfibre will not be  ready in the next 10 years for a volume production car.
What is the production future of a Panamera coupé, a new 928?
I like it very much. But in the last three years, we have done the 918 Spyder and the Macan, all on top of what was planned. We have big programmes on powertrain and transmissions – all new. And we did the 919 race car from zero. That's a big effort from my team.
What about a plug-in hybrid sports car in future?
Our biggest enemy on a sports car is weight. The battery, cooling, plumbing, wiring, electric motor and ECUs add 320kg to the 918 Spyder. Take it out and the car would weigh close to 1300kg, including liquids. It would be the lightest supercar in the world.
Can you solve this problem?
The technology has to become lighter, with reduced cost, complexity and so on. We have to work on it and, in the end, we can do it if we work on it.
Could we see it on the next 911?
This technology can reduce CO2, but it has to be fun to drive or the customer won't buy it as a Porsche. We'll only do a plug-in hybrid if it adds performance, despite the weight. We will not do an 'eco 911'.
When will we see the new flat four turbo in a Porsche?
We are running [it] in test cars, but we are yet to decide when we will go into production. But downsizing is a fact. It can be fun to drive. 
Will turbos take over from naturally aspirated engines at Porsche?
We will leave the customer a choice. A high-revving, normally aspirated [engine] is still something emotional. Most likely, we will have both options.
Will manual gearboxes be available in future models?
For ever, I don't know. But for the next-generation models, we will have a manual. I'm talking out to 2020. 
Get the latest car news, reviews and galleries from Autocar direct to your inbox every week. Enter your email address below: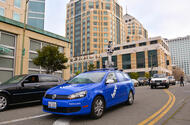 HERE drives in-car systems as well as stand-alone smartphone apps
German car brands pay £1.9bn for HERE, which powers more than 80% of all in-car navigation systems

German car manufacturers have joined forces to buy the division of Nokia that supplies data for the majority of in-car satellite navigation systems, it has been revealed today.

A consortium of BMW, Audi and Daimler is paying 2.8 billion euros (around £1.9bn) for HERE, which has a stand-alone app for smartphones but makes the majority of its revenue from providing up-to-date data that can drive manufacturers' own systems. Nokia has previously claimed that around 80% of new-car infotainment systems feature HERE data in their navigation software. The firm has maps for almost 200 countries and live traffic information for 33 countries.

The move is a bold one from BMW, Daimler and Audi (the last of those brands means, in effect, that the VW Group as a whole is committed to the deal). It means that they remain committed to their own proprietary navigation systems, despite the increasing influence in this field of non-automative brands like Apple and Google.

Information on user behaviour is likely to have increasing value in years to come, and car manufacturers evidently see this as a potential way of earning more from their customers. The price is considerably less than Nokia paid for NAVTEQ before rebranding it as HERE in 2008, but the car manufacturers did have competition for the deal, including a rumoured approach from taxi firm Uber.

Get the latest car news, reviews and galleries from Autocar direct to your inbox every week. Enter your email address below: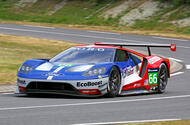 Ford GT will race in World Endurance Championship and United SportsCar Championship; schedule includes Le Mans 24 Hours
The race-going version of the Ford GT, which will compete at Le Mans next year, has been shown testing in a new official video from Ford.
The video shows the GT's development team testing the racer ahead of its official unveiling back in June, where Executive chairman Bill Ford, chief executive Mark Fields and product development president Raj Nair were present. The car's first outing at Le Mans next year will mark 50 years since the original first won the classic endurance race.
A return to sports car racing in 2016 allows the company to both promote its new Ford Performance sub-brand and commemorate the 50th anniversary of the original GT race car placing first, second and third at the 1966 Le Mans 24 Hours. Ford went on to win the race for four years in succession, from 1966-1969.
Powered by a 3.5-litre twin-turbo V6 from Ford's EcoBoost line-up, as already raced in American sports car championships, the GT will compete in the LM GTE Pro category, where it will face rivals such as the Ferrari 458 Italia, Porsche 911 RSR, Aston Martin Vantage V8 and Chevrolet Corvette C7R.
Two two-car teams will race in the 2016 FIA World Endurance Championship and United SportsCar Championship, both operated by Chip Ganassi Racing. Driver line-ups for both teams will be announced at a later date, but four cars have been confirmed for Le Mans. The car will make its debut in next January's Daytona 24 Hours.
Talks to return Ford to top-flight motorsport are understood to have started in 2013. Joining Ford and Ganassi in the project are Multimatic Motorsports, Roush Yates Engines, Castrol, Michelin, Forza Motorsport, Sparco, and Brembo.
The racing GT features new bodywork which increases the aerodynamic effect compared with the road car, new lightweight carbonfibre materials and a chassis which is described as "exceptionally rigid but light".
Mark Fields said the racing car would act as a "hotbed for technical innovation". Some minor components made using 3D printing will be incorporated into the design of the GT race car. "The process allows us to produce and test new components rapidly," added Fields. 
The Ford Performance sub-brand, which aims to bring 12 new performance vehicles to market by 2020. Other road-going models in the programme include the Ford Focus RS, the Shelby GT350 and GT350R, the F-150 Raptor, the Focus ST and Fiesta ST.
Speaking at the car's launch, Bill Ford said: "We're back at Le Mans and we're back with a supercar.
"Ford's history in racing is legendary, across many circuits and across the globe. We're back with a car and a partner that we feel great about. The first time I saw the early rendering of this vehicle, I was in love."
Raj Nair added: "As we developed the Ford GT, from the outset, we wanted to ensure we had a car that has what it takes to return Ford to the world of GT racing.
"We believe the Ford GT's advances in aerodynamics, light-weighting and EcoBoost power will make for a compelling race car that can once again compete on a global stage."
Ford's announcement highlights the growing manufacturer interest in sports car racing. BMW is also believed to be interested in entering a hydrogen-powered racer in 2018.
The road-going Ford GT is powered by a mid-mounted 3.5-litre twin-turbocharged V6 EcoBoost engine which develops more than 600bhp, and is mated to a seven-speed dual-clutch automatic transmission.
Initially developed in secret, the road-going GT will go on sale in 2016, with a price tag of around £240,000. That means the GT will be occupying the same segment as the Ferrari 488 GTB, McLaren 675LT and Lamborghini Aventador.
Ford hasn't been shy about communicating the new GT's racetrack potential since the road-going version was unveiled at the Detroit motor show at the start of this year.
The £240,000 road car was developed in collaboration with Multimatic Motorsports, a Canadian racing team with a 30-year pedigree of working with Ford on its race programmes.
Get the latest car news, reviews and galleries from Autocar direct to your inbox every week. Enter your email address below:
The Bentley Bentayga is continuing to shed its disguise ahead of its imminent reveal
Bentley has released fresh footage of its first SUV, dubbed Bentayga, due on sale in 2016 for a starting price upwards of £130,000

Bentley has released a fresh teaser video for its Bentayga SUV, ahead of the car's public debut at September's Frankfurt motor show.

The latest footage has been shot during high-altitude off-road testing in Spain. It shows the car undergoing low-speed manoeuvres on rocky terrain - although the test mule does not appear to have shed any of the mild disguise that remained in the most recent spy shots. You can watch the video below.

Those spy pictures, taken during hot weather testing in Death Valley, showed the car with a less disguised front.

The round headlights were still camouflaged but the rest of the front was totally undisguised. These pictures were the first time that all air intakes in the front bumper were on show.

2016 Bentley Bentayga: passenger ride

2016 Bentley Bentayga: eight key rivals it must beat

The spy pictures reveal that the production Bentayga will bear little resemblance to the EXP 9 F concept, after that car divided opinion at its 2012 Geneva motor show debut. The Bentayga is due to go on sale early next year and is claimed to combine "pinnacle luxury and performance". 

The new "ultra-luxury" SUV is now in its final test phase, Bentley chairman and CEO Wolfgang Dürheimer recently told Autocar, and the model will come in W12, V8 and plug-in hybrid guises.

He revealed that the hybrid would be capable of covering 30 miles on battery power alone, to cope with future zero-emissions legislation in cities. "This will be a very luxurious model," he said, "but it will also be very fast and very capable." Hybrid versions of the Bentayga are expected to follow around a year after the launch of conventional models.

Bentley has previously revealed the luxurious cabin of the upcoming Bentayga SUV in a video.

The video revealed that the Bentayga will come with a touch-sensitive driving mode selector, which also incorporates the engine's starter button. The driver's display has also been shown, revealing that - in this early depiction at least - the Bentayga's speedometer ends at 320km/h (200mph). That could prove relevant, as from the early stages Bentley bosses were said to have set an ambitous 200mph top speed target for the SUV. 

An advanced night-view assistance package is also showcased as part of the video, as well as a multi-function instrument cluster display that appears to be configurable by the driver.

The Bentayga's unusual name comes from the Roque Bentayga, a dramatically rugged mountain landscape on Gran Canaria in the Atlantic. Initial speculation suggested the model might take the 'Falcon' name.

The Bentayga was previewed by the EXP 9 F concept car at the 2012 Geneva motor show, although rumours of the SUV project go as far back as 2011. Confirmation that Bentley would build the model came in July last year as part of an £800 million investment in the firm's Crewe headquarters.

The final design, which has been aerodynamically optimised to ensure stability at high speeds, is said to have an overall width of around two metres. 

Last summer, Bentley design chief Luc Donckerwolke revealed that the production car's shape had been signed off, saying: "The concept is completely set apart and was done separately. After Geneva 2012, I was told to do a new one. It's completely different from the concept car.

"The concept was only intended to pose the question, 'Can we do a Bentley SUV?', rather than showing a production car. I started with new parameters and a clean sheet [of paper]." Indeed, Donckerwolke has never seen the EXP 9 F concept in person.

From the outset, Bentley officials are understood to have targeted the car towards emerging but profitable markets such as China and Russia.

Reviewing results of the company's fifth straight record year, which show a 9% increase in sales to 11,020 cars, 87% of which were exported, Dürheimer also hinted at a smaller Bentley SUV model in the future. He said he had great enthusiasm for the SUV market, which was "expanding three times faster than the market as a whole".

Previous predictions of annual sales of 3000 for the full-size SUV "could be conservative", said Dürheimer, who is working towards building 20,000 cars a year at Crewe by 2020. The company says it already has 4000 serious "expressions of interest" in the big SUV, which is yet to be seen by customers. The starting price of the Bentayga is likely to be around £130,000.

Initially, it was understood that Bentley would look to build the SUV in Bratislava, Slovakia, if production at Crewe could not be confirmed.

To reach its aggressive production targets, Bentley will spend £280m this year on building a new R&D centre, across the road from its traditional Pyms Lane site, and plans to add 300 new jobs to its workforce, making 1300 in all. By 2016, total expenditure to ensure that capacity at Crewe "is no longer an issue" will amount to £840 million, Dürheimer said.

See footage of the Bentley Bentayga testing in the video below:

Get the latest car news, reviews and galleries from Autocar direct to your inbox every week. Enter your email address below: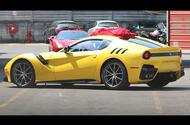 This first image of the F12 Speciale was posted on the Facebook page of Cavallino Rampante
Big weight reduction and power boost to 760bhp for hardcore version of Ferrari's V12 super-coupé, which has been spotted testing undisguised

The upcoming Ferrari F12 Speciale has been spotted undisguised ahead of its likely debut at the Geneva motor show next March.

This first image, which was posted on social media, shows the car testing with other Ferrari models in the background. The image is understood to have been taken at Ferrari's headquarters in Maranello. The picture shows the car will receive a more hardcore aerodynamic bodywork package, with elements including vented wheel arches, a front spoiler and rear diffuser.

Designed to be a lightweight version of Ferrari's F12 flagship, it's understood that the F12 Speciale will not be a limited-edition model, but a full-scale production car like the 458 Speciale. The standard F12 Berlinetta will continue in production alongside it.

The F12 Speciale is understood to weigh up to 200kg less than the standard car (at about 1430kg) and the power output of its 6.2-litre V12 engine has increased from 730bhp to 760bhp.

If that is the case, this will elevate its power-to-weight ratio from 447bhp per tonne to 531bhp per tonne. That would not only give it clear bragging rights over its closest rival, the Lamborghini Aventador LP750-4 Superveloce (485bhp per tonne), but would also put its performance on a par with that of the Porsche 918 Spyder hypercar.

Expect a traction-limited 0-62mph time of 3.0sec or less, although the 211mph top speed of the current F12 may actually be reduced due to increased drag resulting from the extreme aerodynamics package with which the car is believed to be equipped. 

It is not yet clear what measures Ferrari has taken to remove so much weight from the F12 - more than double the 95kg saved in turning the 458 Italia into the 458 Speciale. But expect every area to have contributed, with lightweight body panels, thinner or Perspex windows and ultra-lightweight wheels. 

Expect the interior to be stripped of all but the essentials, including carpets, sound deadening and sat-nav, although most of the deleted items are likely to remain on the options list, so that those who want to travel in relative comfort in their F12 Speciale can do so. 

The F12 Speciale will receive a unique tune for its suspension and steering, as well as optimised safety and stability systems designed to make the car as adept on a circuit as on the road. 

The F12 Speciale is likely not only to be a very special Ferrari but also a significant one, because it may be the last normally aspirated, non-hybrid production Ferrari to go on sale. Both of Ferrari's V8 models - the California T and 488 GTB are now turbocharged, while Maranello has stated clearly that future V12 models will be harnessed to electric motors, like the powertrain in the firm's LaFerrari hypercar. 

There is no word on price, but given that the F12 Berlinetta has a list price of £240,083 and that the 458 Speciale is a good £30,000 more than the standard 458 Italia, it is unlikely that buyers will receive much change from £300,000. But for a car that promises to be in the same performance bracket as the £781,000 918 Spyder, some may well see it as a bargain.

Get the latest car news, reviews and galleries from Autocar direct to your inbox every week. Enter your email address below: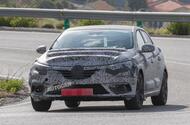 With its model range cut and sales falling, Renault will look to the new Megane to prop up its UK position
Renault took a lunge upmarket at the turn of the century with the bustle-backed Mégane. Sales soared for a few years, then fell of a cliff. Then came today's Mégane, which looks hastily styled and lacks character.
In the UK, Renault has suffered badly. In 2005 it had 7% of the market, but sales then collapsed. Renault UK axed the Modus, Wind, Laguna, Espace and Kangoo in 2011 and its market share bottomed out at 2% in 2013.
The good news is that the current Clio and Captur have hit the spot, with UK sales leaping from 46,173 units in 2013 to 66,334 in 2014 - a 44% increase.
But the Clio and Captur are fun, affordable cars. With the new Mégane, Renault wants a different image that suggests a deeper quality. Cracking that in the UK will be harder than in the rest of Europe, because Renault isn't importing the impressive new Espace or the Laguna-replacing Talisman saloon, both of which would have reinforced the positioning of the new Mégane.
Read more:
More mature looks and higher-quality interior for Renault's crucial next-gen hatch, which will go on sale next year
The new Renault Mégane will go on sale in the UK early next year, with its styling heavily influenced by the new Renault Espace and Talisman models.
This more mature and more premium look has been revealed in the French media and has also been evident in recent spy pictures of the Mégane. This suggests that all new Renaults upwards of the Mégane's expected 4.4m length will adopt this look, while the smaller Twingo, Clio and Captur will retain a more heavily stylised design.
The upmarket move is driven by the need for the Mégane, which is based on the Renault-Nissan CMF platform that also underpins the Qashqai and Kadjar, to compete for sales with the likes of the Volkswagen Golf. The European sales success of the Peugeot 308 has also added further impetus to Renault's ambitions.
The interior of the new Mégane is expected to feature higher-quality plastics and a sharper design than before, with many control functions on top models transferred to a large central touchscreen, as available on the new Espace. Depending on spec, cars are expected to get either a 7.0in or 9.0in touchscreen, while 
the interior is said to have been designed with a greater focus on driver ergonomics.
Five-door and estate models will be sold, with Renault expected to make more of the Mégane's sporty credentials on these models. It is not known if a three-door coupé model will be part of the line-up.
Spy pictures have shown the car testing with a roof-mounted lip spoiler, while the roofline is notably more raked than that of the Golf. It is not expected to get the Talisman's four-wheel steer facility, however, as the technology is seen as too expensive to be justified by buyers in the sector.
The new Mégane is expected to be unveiled at the Frankfurt show in September and go on sale in the UK early next year. It is seen as key to Renault's continuing sales growth - nearly 1.45 million Meganes have been sold since the current model went on sale in 2008.
"We won't be going back to the shape of the Mégane II," UK product manager Yann Le Graet told Autocar last year. "The low roof gives us something different from the Golf. It makes the Mégane more sporting, more appealing."
The Mégane II was a huge success, winning the European Car of the Year award in 2003 and going on to become the best-selling hatch in its class just after launch.
"We think the [current] facelifted model is competitive on price, equipment and styling," said Le Graet. "The all-new model will win us back more retail customers.
"We will have to concentrate on retail customers and this will also help our user-chooser sales."
Read more:
Blog - Will the new Renault Megane sell here?
Get the latest car news, reviews and galleries from Autocar direct to your inbox every week. Enter your email address below: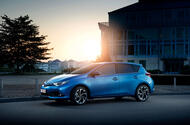 Latest Auris majors on quality, 450 miles in a Ferrari FF, Campbell's Bluebird runs again, Jules Bianchi remembered
SATURDAY - Spent a deeply enjoyable weekend driving the Toyota Auris Hybrid, a car that escaped my notice until company bosses invited the Steering Committee and me to a Cotswolds event to sample the firm's latest cars plus a collection of past greats.
I've always liked Toyota's values (whenever I'm asked what car to buy, I say: "A Volkswagen Golf  
or any Toyota"), but I suddenly 
see that my unchanging 
picture of dependability is at odds with the progress recent models have made.
This latest Auris is better looking than a Focus and more distinguished than a Golf. Its perceived quality is up there with the best, while on the move it's one of those cars in which you forget to assess comfort, because there's plenty. (Maybe if I ruled the Toyota world, I'd relax the damper rates a bit.)
The Prius/Auris accelerator gets rightly criticised for not responding as quickly as many, and the powertrain for having no poke to spare, but even this concern disappears once you 'get' the car. Its job is to deliver exceptional efficiency and frugality, so why blame it for not being a Nissan GT-R?  
SUNDAY - Carefree morning reprising good Toyota times, first in a third-gen MR2 (the pretty one with no luggage space), then an early RAV4 (its sportiness has lessons for today's SUVs) and a rear-drive Corolla TwinCam (with roistering 1.6-litre engine and 7700rpm redline). You forget how forward-looking some Toyotas have been.
Finished with a near-silent trip through Cheltenham's suburbs in a 77,000-mile Mk1 Prius. It's not the most beautiful car, and the underdeveloped suspension is distinctly bouncy, but its powertrain is amazingly refined.
You've got to admire the vision of the company's management, which made a huge commitment to this technology when we road testers were moaning about hard dashboard plastics. Result? Seven million sales and counting. Now their successors are making comparisons between the Prius's rate of climb and that of hydrogen-powered Toyotas to come.
MONDAY - Debate in the office about the government's plan to increase the period before which cars need annual MOTs from three years to four.
There has been predictable whingeing from garage groups, but as the owner of a motley bunch of cars and bikes, I reckon it can only be good. Means our newish cars are easier to own and those that need annual titivation continue to get it. What's the problem?
TUESDAY/WEDNESDAY - Perfect excuse for a 450-mile round trip in the Ferrari FF: the National Motor Museum decided to celebrate the 90th anniversary of Sir Malcolm Campbell's 150mph land speed record at Pendine Sands by using the actual car, restored in their own workshops, to recreate the event.
Arrived expecting an attendance of two men and a dog, but when it was time to run (4pm), the place was stacked. You couldn't move for enthusiasts and curious tourists.
Driven by Campbell's grandson, Don Wales, the car looked and sounded wonderful – as did Brooklands' Napier-Railton, also along for the drive. How great to see what might have been viewed as an old-world event become such a popular success.
THURSDAY - Reading and watching coverage of the sad death of F1's Jules Bianchi, killed in a freak collision with a recovery vehicle during the Japanese Grand Prix last year, I'm struck by the quality and generosity of the comments from what at times can seem a cheap and tawdry sport.
I never met Bianchi, but he seems to have been a fine young bloke. It's some small compensation, I suppose, that his demise has brought better safety procedures. 
Get the latest car news, reviews and galleries from Autocar direct to your inbox every week. Enter your email address below:
Successor to the 650S will appear in 2018 with even more extreme styling than that of P1 hypercar
McLaren will replace its current 650S models with an all-new supercar in 2018, Autocar has learned. Currently referred to as the P14, the new model forms part of the British manufacturer's commitment to launch a new model every year.
The car is expected to feature McLaren's carbonfibre tub and 3.8-litre twin-turbocharged engine, although its power output will be extended beyond the 641bhpof the 650S.
Peak power of 660bhp would match the P14's closest current rival, the Ferrari 488 GTB, and still allow the 675LT to crown McLaren's Super Series range. However, because the 675LT is limited to just 500 units, McLaren may choose to surpass that car's 666bhp output as well.
To beat the Ferrari, McLaren will have to ensure the P14 can reach 62mph in less than 3.0sec and attain a top speed of more than 205mph.
The P14's styling is understood to represent a clean slate for McLaren, as well as setting the company's design template for its next batch of models.
McLaren design director Frank Stephenson has already said the P14 will be "even crazier" than the P1 hypercar, but the company's established hallmarks, such as its distinctive side-mounted air intakes and front bumper design, are likely to remain.
The P14 will still feature an extreme design language, because McLaren regards this as a way to keep the emotion associated with its brand at a high level.
An open-top variant is also planned and, like today's 650S Spider, it will feature a folding hard-top roof. Although the 650S Spider was launched at the Geneva motor show in 2014 alongside the 650S Coupé, McLaren's current launch strategy means the convertible P14 is likely to be seen around a year after the coupé goes on sale.
Prices for the P14 are expected to rise over those of the current 650S, which is £192,250 in coupé form and £215,250 as a convertible.
Get the latest car news, reviews and galleries from Autocar direct to your inbox every week. Enter your email address below: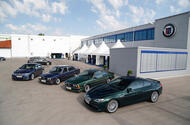 Alpina closed its factory for a week to celebrate its 50th birthday.
For 50 years, Alpina has been making good BMWs even better, and it isn't about to rest on its laurels

Even for a company that has a history of doing things a little differently, Alpina's recent 50th birthday celebrations were a bit out of the ordinary.

The specialist manufacturer closed its factory in Buchloe, Bavaria, for a full week. Around 400 guests turned up every night for a string of lavish dinners, and the plant gates were thrown open on a Sunday afternoon for anyone to have a look at the facility and the 20 or so classic models dotted around the place.

It was a confident statement from a family firm that is in a good place. In 2014 Alpina's 220 staff enjoyed the firm's strongest sales year yet, with more than 1700 cars delivered globally – and although the volumes are expected to shrink a little this year (a result of the 3 Series being facelifted and the 7 Series being replaced), the company's turnover should rise again.

The close relationship with BMW – still unique in the car industry – is as strong as ever. Started when Burkard Bovensiepen developed a twin-carburettor kit for his BMW 1500, the partnership now operates on a rolling five-year deal and includes assembly on BMW's own production lines and its dealers honouring Alpina's warranty.

It's a business arrangement – Alpina is charged a storage fee for any parts batches that turn up outside of BMW's 'just in time' production process – but it's very strong. BMW feeds Alpina's engineers CAD data on upcoming models more than four years before they start production, after all.

And yet for all this stability, there is a feeling of transition at the company. Bovensiepen is a sprightly 79-year-old who still lives in a house on the factory site (the hot gas from one of the engine dynos heats his pool). He splits his time between maintaining what he calls the "fundamental 
basis of trust" between Alpina and BMW and finding new product for his fine wine business.

But he has recognised that a longer-term management plan is required, so his sons Andreas (Andy) and Florian now have senior roles. Crucially, they have a majority vote between them, with the potential to overrule their father if they see fit.

It has been used a few times already, too – most notably with the XD3, Alpina's first SUV, which went on sale last year, much to the annoyance of the company founder. "To start with, my father wanted nothing to do with the project," says Andy with a wry grin. "He doesn't like dirty cars, let alone the idea of an SUV. Then he said he would try it after all. Now all he'll say is that it's better than he'd expected…"

The car has been a sales hit for Alpina. Production figures were hampered by a shortage of capacity in Bavaria – not to mention the extra logistics involved in producing the car on BMW's line in North Carolina – but they'd have sold more if they could have made them.

The next major step will be an entry to the Chinese market, due next year – although if major manufacturers find it difficult to set up operations in the region, you can imagine what it's like for Alpina. "Our biggest challenges are the 
taxes on engine sizes and what we do with local production," says Andy. "We'll probably do a different version of our B7 (7 Series) for China, so while European and American cars will be 4.4 litres, we'll do a 4.0-litre Chinese edition to help with the taxation."

That principle could extend to a straight six version of the 5 Series-based B5, although the complex Chinese business regulations hurt the bottom line. "The rules say that if we build that car in China, we'd have to share the profits not only with BMW but also with Brilliance [BMW's local partner]," Andy sighs. "It's hard enough to make a profit as it is, without dividing it up further."

That focus on the bottom line comes across frequently, in fact. Alpina invests about €10 million (£7.1m) in each new model line, through powertrain development, chassis tuning, aerodynamic research and marketing. So it needs to extract the maximum from every commitment it makes. Indeed, Andy suggests that one of the UK's most popular Alpinas in recent years, the four-cylinder diesel D3, contributed far more to the sales volumes than it did to the coffers.

"There was an opportunity for us to do the four-cylinder diesel with the E90 [previous] 3 Series," he says, "and we did a single-turbo and then a twin-turbo version. But now with F30/F31 [current 3 Series], BMW is using a hot four-cylinder turbodiesel itself – and while we could take that and have up to 250bhp, it would be expensive to produce and then to sell.

"To be honest, that was the problem with the four-cylinder before. We tried to do something on price and we know it was popular in the UK, but with the strength of the pound it was hard to make any money on it.

"We've looked since then at a new cheaper model, but our customers are quite clear on what they want. They don't want front-wheel drive. They don't want an Alpina version of the Active Tourer. Those things just aren't going to happen. There is some interest in the existing 2 Series, but only in the coupé – and that makes it hard to justify for us."

The focus, then, will continue to be on higher-end models. And although the patriarch may not like it, they 
will probably include more SUVs. 
"I think it's likely," says Andy. "If that's where the market is going, then we have to look there. We haven't decided whether to go for the X4 or something larger, though."

Expansion will require greater capacity, and a spare patch of land at Buchloe has already been earmarked as a potential new manufacturing site. The thing is, though, every Alpina still comes with a dash-mounted plaque proclaiming that the firm specialises in "production of exclusive automobiles". So at what point does it stop being exclusive?

"We have more head room yet," says Andy. "Rolls-Royce made more than 4000 cars last year, so we joke that we're more than twice as exclusive as them. But I think that we could make 2000 or even 2500 cars per year and still our customers would consider us exclusive, as long as we keep giving them a different sort of car and experience."

Six of the best classic Alpinas

1 - 3.0CSL Alpina, introduced in 1972, 1265 made

Alpina led the development of this famous homologation special at BMW's request — and built 13 examples in its own specification.

2 - B7S Turbo Coupé, introduced in 1982, 30 made

Imagine a 635 CSi but with a turbocharged straight six and up to 326bhp, depending on how you twiddled the boost knob between the front seats.

3 - B6 3.5 S, introduced 1987, 61 made

This astronomically expensive two-door had a V12 engine with 410bhp and with a manual gearbox.

4 - B12 5.7 Coupé, introduced 1992, 57 made

This astronomically expensive two-door had a V12 engine with 410bhp and with a manual gearbox.

5 - Roadster V8, introduced 2002, 555 made

Alpina sold more than 10% of BMW's entire production run of the Z8 — and gave itself a great start in the US market as a result.

6 - B10 V8s Touring, introduced 2002, 43 made

One of the classic BMW shapes, enhanced by Alpina's classic alloy wheels and an uprated V8 with 370bhp.

Read more:

Celebrating 50 years of Alpina

Get the latest car news, reviews and galleries from Autocar direct to your inbox every week. Enter your email address below: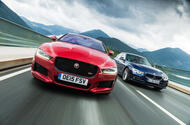 The Jaguar XE is only weeks old but already faces fresher competition from a facelifted BMW 3 Series. We line up six-cylinder petrol versions and choose a winner
The A95 runs south from Munich for about 10 miles before it becomes derestricted. It isn't one of Germany's grandest or busiest autobahns – not at mid-morning on a weekday, at any rate, because it arrows straight into the foothills of the Austrian Alps – and southern Germany heads there mostly at the weekends.
So for the rest of the week outside of rush hour, the A95's two lanes are pleasingly light on traffic and ideal for gathering your first impressions of a brand-new German sports saloon such as the near-£40k, 322bhp BMW 340i.
Cars like this quickly find their niche on the autobahn. Powerplants that might otherwise seem profligate can suddenly bring their talents to bear. Rolling chassis and steering systems tuned to reassure with their high-speed stability and unwavering body control make short work of going fast.
And partly because Germany's roads are so good, but at least equally because its cars are so well suited to them, you wonder for a little while why any other civilised country in the world should need such an antiquated, anti-libertarian thing as a national speed limit.
So it is with the 340i, right down to an unexpectedly detailed level. The fact is that you needn't even have noticed the all-important road sign with which Germany marks the beginning of a derestricted stretch of motorway when driving this car. Just flick your gaze down to the 3 Series' head-up display, where its speed limit recognition system conveniently repeats the last posted limit you passed. If it's a white circle with a black diagonal bar running through it, you're cleared for Mach 2. Easy-peasy, pedal-squeezy.
Read the full Jaguar XE review
But hang on. The new 3 Series isn't alone in its ability to gel perfectly with the roads and surroundings where it was born and bred. On the narrower, curvier, more undulating A-roads and B-roads of the English Midlands, a near-£45k, 335bhp Jaguar XE S can do it, too, albeit in 
a very different way: with greater directional agility and poise, tuned to come to the fore at a slower but no less demanding ground-covering stride, in among hedges that are closer and higher, corners that are tighter, and with your line of sight rarely as clear as on Germany's multi-laners.
New cars, like people, are at least in part a product of their environment. It's inevitable. But what happens when you put such differently influenced products together? Which one asserts itself? To butcher Jack Nicholson's Boston-drawled opening line from The Departed: which can make that new adversarial environment a product of it?
Well, first you've got to do it. And if you want the latest 3 Series, you have to go a fairly long way to do it, because the BMW has only just been launched to the international press in Munich.
So you bundle a willing volunteer into Jaguar's equally new XE and send him off towards the Channel Tunnel while you get on a plane. You aim for neutral ground: in this test's case, an idyllic stretch of mountain road called the Namlos Pass, not far over the Austrian border.And when you get there, you prepare for the start of an automotive rivalry that could run and run – the most telling gauge yet of whether Gaydon has got it right with its most important new saloon car in decades.
Stand by, then, for England versus Germany; new pretender versus old master; £2 billion of recent investment versus 40 years of experience in making what has consistently been the best compact executive saloon in the world.
BMW's fightback
You're probably reading this twin test in advance of any first drive impressions about the 340i. There has been very little written about BMW's facelifted 3 Series so far compared with the reams and reams we've published on the XE. So let's redress that a bit.
After three years at the top of our road test rankings, Munich's fleet-market standard-bearer has only very recently been deposed from Autocar's number one spot. However, the facelifted 3 Series has several new engines and new gearboxes, significantly overhauled suspension and a richer interior, as well as a few exterior styling tweaks and specification improvements.
Among the biggest and best news is that, at the base of the range, BMW's excellent 134bhp 1.5-litre three-cylinder turbo petrol engine has been adopted by the new 318i, giving the market an affordable 
low-CO2 petrol derivative with, at least in principle, an added dose of driver appeal.
Higher up the pyramid, the all-important 320d gets the power hike (to 188bhp) that its various sibling models have been showing these past 12 months, and the four-cylinder turbo petrol 328i is replaced by a new four-cylinder 248bhp 330i. Except for some new transmission features, the 330d and 335d headline turbodiesel models carry on largely unchanged in terms of powertrain.
The flagship petrol model (leaving the M3 to one side) is now this even more indiscreetly monikered 340i. It's the first BMW to use the firm's latest twin-scroll turbocharged 3.0-litre straight six and it enjoys output improvements of 20bhp 
(to 322bhp) and 37lb ft over the outgoing 335i.
That seems to put it at a slight disadvantage to the XE S, whose F-Type-hailing 3.0-litre supercharged V6 produces 335bhp. But let's not fail to take torque into account – specifically, the spread of it. Both cars make a peak 332lb ft, but you'll need 4500rpm on the rev counter in the Jaguar to conjure it up. In the BMW, you get it from an unbelievably low 1380rpm.
Read the full BMW 3 Series review
BMW has also done pretty much all it can, without making heinously expensive changes to the 3 Series' body-in-white, to update the car's suspension and refine its ride and handling. The suspension is now mounted to the body in five places, up from three, making it more rigid, more robust and better at supporting the car's weight.
This has allowed BMW to apply stiffer springing to the car, it claims, without damaging comfort and refinement. It has had to strengthen the suspension arms to do that, of course – all of which is mass that needs controlling. So new twin-tube dampers are fitted as standard, with computer-controlled adaptive dampin g remaining an option. Active-ratio Variable Sport Steering is also an option. Our 340i had both options fitted.
In some ways, the XE S matches the BMW's specification. In others, it's engineered to better it. Get past the lightweight aluminium body and you'll find an all-independent suspension set-up with adaptive dampers as standard (an option on the 340i), an eight-speed automatic gearbox (also a cost option for the BMW) and a torque vectoring system.
But Jaguar claims that the combination of double-wishbone front and integral-link rear suspension offers superior wheel location and camber control to the BMW's, as well as better grip and 
ride tuning. We'll see how apparent those claimed advantages are.
The cars are within 50kg of each other on overall kerb weight, and an identical 5.1sec sprint from 0-62mph is claimed for both. 
Show us your muscles
There are plenty of places to stretch the legs of cars like these on the two-hour run between Munich and the Austrian border. Plenty of occasions to use every bit of available muscle and operating rev range, and plenty of times when you'll be rewarded for sticking with the time-honoured mechanical template for a sports saloon: a six-cylinder petrol engine and an adaptable, quick-witted automatic gearbox.
In most meaningful ways, the 340i's engine and gearbox are better than the XE S's. The Jaguar's engine is no liability, mind you – and in some less crucial ways it has the edge.
The pair's gearboxes are the same: ZF's eight-speed torque converter auto, somewhat differently tuned, no doubt. Both shift ratios smartly in manual mode and intelligently in 'D'. Both allow you to drop two or even three gears in one change.
But the BMW's straight six is that much more muscular in the lower half of the rev range and still the more forceful of the two above 5000rpm that you can't deny it an early lead in this contest. Having all that torque from below 1500rpm – which is, in effect, from zip in real-world use – makes the car feel significantly quicker than the XE S in any given set of circumstances.
The 340i's engine is probably the car's outstanding selling point. It's elastic, smooth and free-revving – all the things that great BMW sixes have traded on for decades. It's frugal, too. Modern turbocharging technology is now much more economical than supercharging, and the difference between the cars on that score is plain. The 340i will return indicated fuel economy in the high 30s to the gallon all day long, whereas the XE S struggles to top 30mpg – even when you're stroking it along conservatively.
But the Jaguar's V6 has more rousing tonality. There's slightly less outright performance, yes, but still plenty in isolation. With its low-level supercharger whine and building power delivery, the XE S's motor growls and warbles and worms its way under your skin. After a day or so at the wheel, you'd forgive it the rather un-21st-century fuel economy, because it's got soul. The 340i's demands huge respect, but it could do with a bit more intangible allure.
Next: the mountain pass
So far, so evident the difficulty of the task before Jaguar's executive debutant. But everything we've covered thus far can be established long before you run out of continent-crossing main arterial roads on your way south through the Oberbayern district and begin to climb up onto 
a more testing, higher-altitude 
stage.
To learn more, you need corners: second-gear hairpins, 
fiddly cambered sequences of 
twists and faster, open, sweeping 
bends with crests and bumps and changing gradients all thrown in. The Namlos Pass has them all.
And here, over a few hours, you realise that what you imagined would be a close-run contest between two of the best-handling four-doors of the moment isn't quite so close at all. One of these cars has perfect cornering balance, a nuanced and fluent ride and beautifully consistent steering. It has sporting poise baked into its every move. The other car feels heavy on its front wheels, reluctant to turn in, difficult to guide down the road as precisely as you'd like and, although very stable, peculiarly straight-laced.
Our 'other one' is the BMW, which, by this tester's estimation and albeit on the evidence of this first test only, has some improving to do before it's even at the dynamic level of its predecessor, never mind back at the top of the class.
Before we get stuck in, there's a certain amount of couching that must go on here, and it'll prevent us from being too critical of the new 
3 Series at this early stage. We know, for example, that the bigger-engined, bigger-wheeled examples of the BMW have historically handled a bit less sweetly than their lighter-nosed, skinnier-wheeled siblings.
We also know that modern BMWs are notoriously sensitive to the wrong optional specification. The 340i about which you're reading has a Variable Sports Steering system that we'd have warned against fitting to the previous 3 Series. We are duty-bound to do the same again now, but it should come as no surprise.
It's also true that our 340i test car was lent to us in lower-level Sport trim. UK-market 340is will all be 
M Sport trim with different wheels and tyres, although they'll get the same chassis tune if you opt for adaptive damping.
Still, all this really proves is that road testing can be a tricky old game and that all you can do is compare the cars at your disposal – as they are, not as you'd like them to be. Doing that unquestionably casts the BMW in 
an unflattering light.
The 340i's biggest and most recurrent problem is that steering. Like all 'active' variable-ratio systems, the BMW's is designed to make the car feel more wieldy at lower speeds by making the steering gear more direct, only to do the opposite at higher speeds to the benefit of directional stability.
As evidenced earlier, it seems to work okay on the autobahn. But using such a system to tackle a mountain pass, corner by corner, is a bit like trying to hammer a nail home into a delicate setting – but blindfolded and, between every stroke, swapping 
your hammer for a new one of unknown size and weight. Steering wheels are just levers. With this one, you're never quite sure how much leverage you're going to get.
And that's not the 340i's only dynamic flaw. Contact-patch feedback is also too often sacrificed at the front wheels in a grab for extra directness and a flurry of additional power assistance. (That'll be the steering again.) But just as you've little sense of what the front wheels are doing, BMW's adaptive dampers also give you very little progressive feel for grip levels at the driven axle.
Grip isn't as well balanced in the 340i as it might be anyway, with the handling more biased towards understeer than we've come to expect from BMW. But working out at what point grip will run out at the rear wheels, and what happens next, is nowhere near as involving or as benign a process as it should be.
The Jaguar could hardly provide a starker contrast. From the outset, it's not immediately obvious which is the car's biggest dynamic achievement. 
It could be its dexterous, silken-
edged ride on 20in rims, which is brilliant. Equally, it could be the perfect marriage of rate of roll, as defined by the springing, to rate of yaw ascribed by its meaty, consistent steering, which is even better.
Or maybe it's the uncommon purity of balance you get from those expertly judged grip levels, and the totally immersive adjustability of cornering line that results when you begin switching out the stability control in stages. Even now, I can't decide. All have been engineered in at apparent painstaking effort, rather than commanded by customer feedback or marketing edict. All are the motive hallmarks of something truly outstanding.
And the winner is…
Well, well. You wouldn't have bet on it, but the opening salvo has gone the XE's way. You can argue that this isn't the verdict that matters – that only at a later date, when a four-cylinder diesel facelifted 3 Series arrives on UK shores this autumn and squares up to its opposite number from Jaguar, will the real boss of the compact exec market become known.
Rest assured, that contest is coming. But for this tester, the XE won't be starting it as an outside bet. Not any more. The Jaguar hasn't just shaded this test; as a driver's car, the XE S has put clear air between itself and a car that many – me included – imagined would present an insurmountable challenge.
And that's not all it has done. Yet again, the XE has underlined its completeness. The 3 Series has a roomier cabin and boot, sure, but getting the cars together only proves how marginal the differences are. The 3 Series' cabin quality probably beats the XE's narrowly, but the Jaguar's cockpit is the richer and more luxurious. The Jaguar is the car you'd rather spend time in, as well as the car you'd enjoy your time in more.
So it's credible, soulful, usable, great looking – and dynamically superior. The XE has arrived. And what an entrance it's making.
Read Autocar's previous comparison - Mercedes-AMG C63 versus BMW M3 and Vauxhall VXR8 GTS
Jaguar XE S
Price £44,865; Engine V6, 2995cc, supercharged, petrol; Power 335bhp at 6500rpm; Torque 332b ft at 4500rpm; Gearbox 8-spd automatic; Kerb weight 1665kg; 0-62mph 5.1sec; Top speed 155mph; Economy 34.9mpg (combined); CO2/tax band 194g/km/33%
BMW 340i Sport automatic
Price £39,505; Engine 6 cyls in line, 2998cc, turbocharged, petrol; Power 322bhp at 5500-6500rpm; Torque 332b ft at 1380-5000rpm; Gearbox 8-spd automatic; Kerb weight 1615kg; 0-62mph 5.1sec; Top speed 155mph; Economy 41.5mpg (combined); CO2/tax band 159g/km, 26%
Get the latest car news, reviews and galleries from Autocar direct to your inbox every week. Enter your email address below: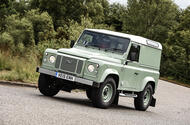 The Land Rover Defender Heritage is the most popular review on autocar.co.uk this week
Land Rover's Defender Heritage 90 has topped the list of the most viewed reviews on Autocar for the week ending 31 July. Read below to find out what joined it in the top five.
1 - Land Rover Defender 90 Hard Top Heritage
The limited edition Defender has spearheaded our list of the most popular reviews, despite only going live mid-way through the week. 
It's no surprise that's it's taken the number one spot, having warmed its way into the hearts of the British public for generations and carefully honed over a 67-year lifecycle.
With the two millionth Land Rover Defender rolling off the production line last month and Land Rover already plotting its replacement in 2018, this roll-out version could turn into a collector's item.
Click here to read our review of the Land Rover Defender Heritage. 
2 - Honda HR-V 1.6i DTEC Ex Navi
An impressive showing by the Japanese car maker's 2015 HR-V, and another recent review that's shot up the rankings.
The compact crossover segment is one of the most lucrative and fiercely contested markets in the automotive industry. Buyers are lapping up cars like the HR-V, Nissan Qashqai and Skoda Yeti due to their impressive practicality and low running costs.
To read our verdict, click here.
3 - Seat Leon SC Cupra 280 Sub8
The Seat Leon SC Cupra 280 Sub8 is named after its 7min 58.4sec short-lived record lap time for a front-wheel drive production car around the fearsome Nürburgring Nordschleife. 
It's powered by a 2.0-litre turbocharged four-cylinder motor that kicks out 276bhp - ample enough for a 0-62mph sprint in 5.7sec and a top speed of 155mph.
That's how far hot hatchback performance has moved on over the years. For reference, a 1988 Porsche 911 Carrera 3.2 accelerates from 0-62mph in 5.9sec and tops out at 157mph.
Click here to read our review of the Seat Leon SC Cupra 280 Sub8.
Volkswagen's Golf R is on a roll in the autocar.co.uk most popular rankings. It's bigger-booted Estate sibling has featured on our list in the past, but this time the hatchback variant returns to the top five.
As well as being a firm favourite with our readers, it's also highly regarded here at Autocar Towers - we're even running one as a long-termer, too.
To read our in-depth road test of the Volkswagen Golf R hatchback, click here.
5 - Jeep Renegade
Jeep has tasted the compact crossover blood and wants a slice of the action, after parent company Fiat Chrysler launched the Fiat 500X. 
The Renegade may not be the most popular car in its segment and you'll do well to spot one on UK roads. However, variety is the spice of life and the Renegade has no small amount of charm. 
Click here to read our review of the Jeep Renegade.
Read more Autocar reviews here.
Get the latest car news, reviews and galleries from Autocar direct to your inbox every week. Enter your email address below: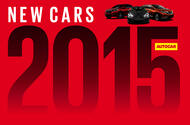 Welcome to Autocar's new car calendar - your guide to what's coming when in 2015 and 2016
Autocar's new cars calendar gives you all the information on 2015 and 2016's new arrivals, as we round up all the new models going on sale in the UK

With models including the new Alfa Romeo Giulia, the Bentley Grand Convertible and the all-new Vauxhall Astra launching in the next two years, plus myriad launches from the likes of BMW, Audi and Mercedes-Benz, there's truly something for everyone to be excited about.

Our new cars calendar is your one-stop shop for keeping track of 2015 and 2016's new cars, so keep checking back to this page as we'll be updating it regularly with new car unveilings. 

Here's Autocar's round-up of the new cars coming in 2015 and 2016.

Giulia – Late 2015

Alfa's BMW 3-series fighter ushers in a new era for famous Italian firm with new platform, engines, styling and tech. 

SUV - 2017

Twinned with upcoming Fiat and Jeep medium-sized SUVs.

B7 - 2016

New B7 will get retuned 4.4-litre V8 producing around 600hp.

DB9 - 2016

Aston's DB9 replacement will get a twin-turbocharged AMG engine and possibly a new name.

A4 – November 2015

All-new A4 arrives with a lighter weight, economical new engines and lots of new tech as it raises its game against the BMW 3-series.

A4 Avant - November 2015

Estate version of the new A4 will follow soon after the saloon. 

A4 Allroad - 2016

More rugged version of new A4 Avant.

A5 - 2017

Next generation coupe will use the MLB platform and get more aggressive styling.

A6 - 2017

A more stylish look is promised for Audi's next BMW 5-series competitor, designed under Marc Lichte.

R8 – late 2015

Second-generation supercar goes on sale with prices starting from £119,500.

Q5 - late 2015

Second-generation SUV is closely related to the new Audi A4.

Grand Convertible – Late 2015

Azure returns in all but name as a convertible version of the Mulsanne, seen in concept form at the LA motor show 2014.

Bentayga – Early 2016

Expect to see Crewe's first SUV before the year is out, ahead of 2016 sales. Styling said to be totally overhauled compared with previous concept version.

Sports car - 2016

Expect Bentley's extreme rear-drive sports car to be more hardcore than 2014's GT3-R, and cost around £300,000.

X1 – Autumn 2015

Compact SUV will swap rear-wheel drive for front-wheel drive in its second generation.

X3 - 2017

Next BMW X3 has already been spotted testing.

7 Series – October 2015

BMW's flagship gets a lighter chassis, hi-tech engine derivatives and a plush, tech-rich cabin.

5 Series - 2017

Mercedes-Benz E-Class competitor will get plug-in hybrid powertrains and styling inspired by the larger 7 Series.

M2 - Late 2015

Expect BMW's junior M car to command a price tag of around £45,000.

Project Pinnacle – Summer 2015

Bristol returns with an all-new model, and new London showroom in 2015. A hit-tech hybrid is also in the works. 

Borgward

SUV - 2016

Reborn manufacturer will be launching a new premium SUV.

Bugatti

Veyron - 2016

New hypercar to feature a hybrid powertrain; expected to hit 286mph and generate 1479bhp

CT6 - Early 2016

Mercedes-Benz S-Class rival gets three petrol engines at launch, including a twin-turbocharged V6 with 400bhp.

Camaro - 2016

Sixth-generation car to take on the Ford Mustang in Europe.

SP:01 – 2015

Start-up firm claims its 155mph two-seater will be the world's fastest electric sports car.

RP1 – 2016

Britain's newest sports car maker has created a a lightweight, mid-engined roadster with 500bhp per tonne.

488 GTB – Summer 2015

The Ferrari 488 GTB is the company's replacement for the 458 Italia and comes with a turbocharged V8.

Aegea Project – Early 2016

Fiat's four-door saloon will go on sale in 40 countries, still to be decided if the UK will be one of them.

124 – Early 2016

Compact Mazda MX-5-based roadster was an Alfa, is now a Fiat.

500 facelift - September 2015

2015 Fiat 500 gets engine and visual tweaks.

Mustang – autumn 2015

Ford's muscle car is to be sold officially in the UK in right-hand-drive form for the first time.

Fiesta - 2017

Next-generation Fiesta has been spotted testing.

Focus RS - 2016

Third-generation RS will produce more than 316bhp and gets all-wheel drive for the first time.

Ka – Late 2015

A rethink for the Ka city car should see it repositioned as a budget global offering.

Edge – Late 2015

The Edge SUV arrives in the UK and Europe for the first time as part of the One Ford policy.

EcoSport refresh – 2016

Ford has tweaked the EcoSport to make it more Euro-friendly.

GT - 2016

The all-new Ford GT supercar arrives in 2016, powered by a 3.5-litre twin-turbocharged V6 engine developing over 600bhp.

Civic - 2017

To be based on a new platform and take styling inspiration from New York concept car.

Jazz – September 2015

Spacious city car gets more spacious still in all-new form. Greater refinement also promised.

HR-V – Summer 2015

Honda wants a piece of the booming compact SUV segment with its all-new HR-V.

NSX – Late 2015

NSX sports car offers around 550bhp from its hybrid powertrain, which incorporates a V6 engine and three electric motors.

ix20 - Late 2015

We expect the facelifted compact MPV to be at the Frankfurt motor show.

Prius-rival - 2016

Hyundai is preparing its own dedicated hybrid model.

Tucson – September 2015

Hyundai's ix35 replacement gets the Tucson name.

Santa Fe refresh – Late 2015

Subtle refresh for big SUV will actually make the i10 city car Hyundai's oldest car by end of 2015.

Q30 – Late 2015

Infiniti hopes to step up from a niche player with its Mercedes A-class-based and British-built Q30 hatchback.

QX30 - 2016

QX30 will join the Q30 hatchback in a growing compact SUV line-up from Infiniti.

XF – Autumn 2015

Jaguar's second-generation XF goes on sale in the UK in the autumn. Expect a lightweight aluminium architecture and styling close to that of the XE.

XJ - Autumn 2015

Facelifted XJ will start at £58,690.

F-Pace - 2016

Jaguar's first ever SUV will take styling cues from the C-X17 concept, and will be powered by the Ingenium engine range.

Grand Cherokee facelift – Late 2015

Fiat Chrysler Automobiles' future product plan has revealed a revised version of the Grand Cherokee is due.

Kahn

Flying Huntsman - Spring 2015

Land Rover Defender-based sports SUV comes with 6.2-litre V8 engine and up to 450bhp.

Vengeance coupe - late 2015

Aston Marting DB9-based coupe

Sportage – Early 2016

Kia will be hoping for another design hit with its second-gen Sportage SUV.

Optima – Late summer 2015

Kia will maintain its presence in the shrinking Mondeo-Passat segment with an all-new Optima, which will be offered as a hybrid. 

Kia Cee'd - 2017

New version of Kia's family hatchback will get a new 1.0-litre engine, with a hot GT-badged version to follow.

Agera RS - Late 2015

Hardcore Agera RS supercar gets 1144bhp and just 25 examples will be made.

Regera - Late 2015

The first hybrid created by Koenigsegg is powered by the combination of a V8 engine and three electric motors.

Huracan Spyder – Summer 2015

Still not confirmed, but Lambo's new sports car is due to lose its roof in an expanded range. 

Aventador SV - 2015

Range-topping Aventador SV comes with 740bhp from its V12 engine

Aventador SV roadster - 2016

Range-topping 740bhp Aventador SV coupé will be joined by open-topped roadster.

Urus - 2018

Lamborghini's SUV is expected to share its underpinnings with the Bentley Bentayga

Evoque facelift – Summer 2015

Evoque is getting subtle styling changes and efficient new engines.

Evoque convertible – 2016

The Evoque Convertible will arrive in 2016. 

Range Rover SVAutobiography - Summer 2015

At £148,900, the SVAutobiography is the most expensive Range Rover ever made, and is also billed as the most luxurious.

GS F - Late 2015

Lexus' BMW M5 fighter offers up 467bhp from its 5.0-litre V8 engine.

RX - Late 2015

Fourth-generation Lexus SUV gets new styling and uprated engines.

3-Eleven - 2016

New Lotus 3-Eleven will have more than 500bhp per tonne and cost from £82k.

Levante – Early 2016

We'll see the final version of Maserati's new luxury SUV before the year is out.

MX-5 – Late summer 2015

Fourth-generation sports car brings the MX-5 back to its compact, lightweight roots.

P1 GTR – Summer 2015

Even harder and faster version of the P1 will be restricted to track use only.

540C - late 2015

Second Sports Series model is aimed at the Asian market, and should come with around 535bhp.

675 LT - July 2015

Hardcore new McLaren is intended to bridge the gap between the 650S and the P1 hypercar.

E-Class - 2016

The next-generation E-class will take styling cues from the C-class, GLA and S-class coupé, with latest test mules showcasing a new large infotainment screen inside the cabin.

C-Class Coupe - 2016

The new C-Class Coupe will make its debut at the Frankfurt motor show.

Mercedes-Maybach S600 – Summer 2015

The Maybach badge returns in a bigger, more luxurious version of the S-class.

Mercedes-Maybach S600 Pullman - Early 2016

Six-seat version of the S600 should offer even more luxury, and is aimed at the booming Chinese market.

S-Class Cabriolet - 2015

Drop-top S-class gets a folding fabric roof, and will battle close to the territory of the Bentley Continental GTC.

GLE – September 2015

Former M-Class will face off against the Range Rover Sport and Porsche Cayenne, and brings with it new hybrid options.

GLC - autumn 2015

The C-class-based SUV formerly known as the GLK arrives in the UK for the first time.

A-Class facelift – September 2015

Upgraded A-Class gets minor styling and detail changes and is the greenest version yet.

G500 4x4 - 2015

A successor to the monstrous G63 AMG 6x6, the G500 4x4 could come with as much as 537bhp.

SLC - 2016

The facelifted Mercedes-Benz SLK will morph into the new SLC as part of Merc's rebranded range.

SL facelift - 2016

Updated SL to go on sale at the end of 2016.

Mercedes-AMG GT3 - 2016

Hardcore track-focused version of Mercedes-AMG's GT sports car will be based on the Geneva concept of the same name.

Clubman – Summer 2015

The Clubman will be reborn as a bigger, more spacious estate car with four proper passenger doors.

Countryman - 2016

All-new Countryman will come to market with updated styling and larger dimensions.

Superleggera - 2019

Mini's direct rival to the Mazda MX-5.

L200 - September 2015

New version of the L200 pick-up truck is on the way

Outlander facelift - 2016

Mitsubishi hasn't said when the facelifted Outlander will come to the UK, but the upgraded car was shown in New York.

GS - 2016

MG's first production SUV gets a turbocharged 2.0-litre engine and CS concept-inspired looks.

ASX - 2016

Qashqai-rival could spawn an Evo version.

Shogun - 2017

All-new off-roader will stick to its 4x4 roots.

Murano – Late 2015

Big SUV returns to the UK with a plusher cabin and more premium positioning.

Pulsar Nismo – Late 2015

Paris motor show 2014 concept car is tipped to make production with 1.6 turbo petrol power.

Mircra - 2016

Replacement will aim to improve perceived quality.

Huayra R - 2016

A faster, more focused version of the Huayra.

308 GTI - Late 2015

Peugeot is going after the Volkswagen Golf GTI and Ford Focus ST.

911 facelift – Late 2015

Frankfurt show reveal mooted for revised 991-generation 911, which will switch to turbo power.

Cayman facelift – Late 2015

A new GT4 version will be the star attraction in the revised Cayman line-up.

Boxster facelift – Late 2015

Four-cylinder boxer engines will be offered in the revised Boxster, the new estimated 400bhp units also destined for the Cayman.

Boxster Spyder - July 2015

The lightest and most powerful Boxster yet gets 370bhp from its 3.8-litre flat-six engine, and costs £60,459.

Panamera - Late 2016

Porsche is planning big changes for the second-generation of the saloon.

Pajun - 2017

Porsche is planning an all-electric executive saloon.

Alpine - 2016

Rear-drive, two-seat coupe will revive the sporting Alpine brand.

Kadjar – Autumn 2015

Renault's next major launch is its own version of the Nissan Qashqai.

Large SUV - 2017

Renault's X-trail rival will arrive in 2017.

Dawn convertible – Autumn 2015

The Ghost-based Wraith coupé will spawn a convertible version.

SUV - 2017

Rolls-Royce has confirmed that it's working on an SUV model, codenamed Cullinan.

Ibiza facelift – Autumn 2015

One last round of changes for the popular supermini before an all-new version is launches in 2016-2017.

Leon SUV – 2016

A Leon-based SUV should significantly improve Seat's sales volumes.

Levorg – November 2015

The new Legacy won't be coming to the UK, but the Levorg estate version is set to arrive in the autumn.

Superb – autumn 2015

The new Superb will be one of the biggest cars on the MQB platform, complete with a longer wheelbase than the VW Passat.

Roomster - 2016

Skoda's new MPV will be based on the passenger version of the Volkswagen Caddy.

SUV - 2016

Skoda's new large SUV, due in in 2016, will be closely related to the Volkswagen CrossBlue.

B-segment hatch - late 2015

Mild hybrid power and 1.0-litre turbo petrol for new Suzuki supermini

Model X – Autumn 2015

The Model X is a seven-seat SUV based on the four-wheel-drive Model S electric saloon. 

Model 3 - 2017

Tesla will enter the executive class with its £30,000 all-electric saloon.

Roadster - 2019

Second-generation Roadster is expected in 2019.

Tramontana

R - 2016

Although it's road legal, the Tramontana is pitched as a track-focussed special.

Nemesis – January 2016

The world's first 2000bhp supercar is lightly pencilled in for production in 2016. 

Mirai – Summer 2015

Toyota's commercial roll-out of hydrogen fuel cell cars begins with this futuristic-looking saloon. It'll cost around £60,000 when UK sales start.

Prius – December 2015

Fourth-gen Prius will usher in a new modular platform for Toyota. 

RAV4 facelift - December

Fourth-generation SUV's updates include the addition of a new hybrid model.

Revitalised TVR will bring four new sports cars to the market from 2017. 

Astra – October 2015

Expect Vauxhall's new Ford Focus fighter to launch soon after a Frankfurt show debut in September.

Astra Sports Tourer - 2016

Estate version of Vauxhall's new hatch arrives early in 2016.

V60 Cross Country – June 2015

Rugged Cross Country version of the V60 estate will be Volvo's answer to the Audi A4 Allroad.

S60 Cross Country - Summer 2015

Having given a similar treatment to the V60, Volvo has created a jacked-up, all-wheel drive version of the S60 which will come to market with two engine options.

S90 - 2016

Range-topping Volvo will take styling inspiration from the 2011 Volvo Concept Universe concept, and will look to take on Jaguar's XF.

Passat GTE – Summer 2015

Potent Passat hybrid gets 215bhp and 141mpg combined fuel economy.

Passat Alltrack - September 2015

Rugged version of the Passat Estate.

Tiguan - 2016

Second-generation Tiguan will be offered with five or seven seats.

Touran - November 2015

Third-generation MPV is set to be available in five- and seven-seat forms.

Transporter - late 2015

New T6 Transporter will be on sale before the end of the year.

Vuhl

05 - late 2015

Mexican-made sports car gets a starting price of £59,995.

What cars are you most looking forward to? Let us know in the comments section below

Get the latest car news, reviews and galleries from Autocar direct to your inbox every week. Enter your email address below: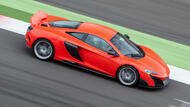 Is the 666bhp McLaren 675LT a leap forward for the British manufacturer? Matt Prior finds out
Matt Prior drives the new McLaren 675LT - the British firm's new 666bhp supercar. How does it compare to the 650S? Watch the video to find out.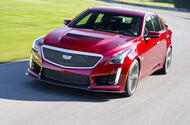 Hot Cadillac CTS gets Corvette Z06's 640bhp supercharged 6.2-litre V8; is it a recipe for success or disaster? Not that many years ago, the brand synonymous with American luxury automobiles broke with tradition to go head to head with Mercedes-AMG and BMW's M division. Today, virtually all premium brands offer powerful and stiffly suspended variants of their normally sedate saloons, but today Cadillac is no longer the newcomer to this battle.Following two previous generations of surprisingly performance-minded models, Cadillac's latest CTS now gets the V treatment. Starting with General Motors' new Alpha platform that underpins the ATS entry-level Cadillac, as well as the upcoming Chevrolet Camaro, the CTS-V gets the full performance treatment.Gone are the coupe and wagon variants, as well as the availability of a manual transmission. This new CTS-V is exclusively a rear-drive, automatic, four-door executive saloon.The supercharged 6.2-litre V8 is a derivative of the engine developed for the Corvette Z06, but is a wet-sump iteration that develops 640bhp and 630lb ft. Cadillac touts this engine as more powerful than the Mercedes-AMG E63 and BMW M5. Still, those output numbers are slightly down from the Z06 and, according to Cadillac, due entirely to exhaust manifold packaging constraints within the CTS platform.Power is delivered to the rear wheels through a remarkably rapid eight-speed automatic transmission. The rear differential is the electronically controlled kind and driveshafts are asymmetric, developed specifically to avoid the dreaded axle hop under hard straight-line acceleration.Chassis improvements make for a 25% stiffer bodyshell and the CTS-V is suspended by GM's third-generation Magnetic Ride Control dampers. Brakes are six-piston Brembos up front and four-piston at the rear. While the rear brake discs are single-piece items, the fronts are two-piece, 390mm diameter rotors. Michelin Pilot Super Sport tyres are fitted - 265mm wide at the front with 295mm at the rear.The clean lines of the interior are similar to all other Cadillac models, with delta shapes dominating your view, no matter where you turn. Available as an option are 16-way adjustable Recaro front seats, but the large, high-backed buckets take their toll on rear leg room.The CTS-V is differentiated externally from the standard car by its aerodynamic bodywork. A standard carbonfibre hood includes a central extractor for both heat and lift-reducing airflow, and the wings grow to accommodate wider wheels.The front fascia has a deeper splitter and larger grille openings to support the increased cooling demands of the 640bhp powertrain. The bootlid is fitted with a tall spoiler for 200mph stability, but the optional Carbon Fibre Package increases the size of both the spoiler and the front splitter.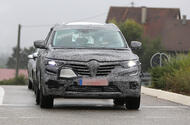 Renault will make a larger crossover than the Kadjar; it's due in 2017 and will share its underpinnings with the Nissan X-Trail
Renault's new D-segment crossover has been spotted testing for the first time ahead of its launch in Europe in 2017.
The as yet unnamed model is based on the Nissan X-Trail and will sit above the newly launched Kadjar in the French firm's line-up. In the same way that the Kadjar shares its underpinnings and engines with the Nissan Qashqai, the new SUV is expected to take the same path.
These spy pictures give little away about the SUV's styling, although it's expected to take inspiration from the Kadjar. A large Renault badge and grille can be seen at the front, while some plastic body cladding can also be seen around this test mule's lower edges.
As the X-Trail is available in both five and seven-seat forms, it's highly likely that at least one variant of Renault's large crossover will offer seating for seven. As with the Kadjar, the car's cabin is expected to feature a digital instrument cluster and will come with the latest version of Renault's R-Link infotainment system.
Engines for the new model will be lifted from the X-Trail range and will include the same 1.6-litre turbodiesel already offered in the Qashqai and Kadjar. The 1.6 DIG-T engine from the Nissan Juke Nismo should also be offered. Like the X-Trail, the new crossover will be offered with a choice of front-wheel drive or four-wheel drive.
The new car was confirmed earlier this year by Renault design boss Laurens van den Acker, who said: "The D crossover is developed and will be produced in China in 2016, and there is a chance it will come to Europe as well.
"[The Kadjar] needs to become the bridge to the D crossover, so this car has an important role to play."
Currently Renault just offers the Captur as a crossover in the UK, so the leap from that supermini-based SUV to a rival for the likes of the X-Trail would be too large.
"If we cannot get people to move from Captur to Kadjar, then we cannot get people to go to the D crossover, so we need this car [the Kadjar] to do well," he said.
As well as the X-Trail, rivals for the new large crossover in Europe include the Hyundai Santa Fe and the Kia Sorento.
Read more:
Get the latest car news, reviews and galleries from Autocar direct to your inbox every week. Enter your email address below: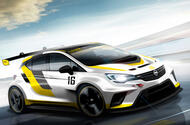 Racing variant of the Astra has been revealed and will join the new TCR motorsport series from next year
Vauxhall has released official design sketches of its new Astra-based race car.
The racing Astra will compete in the TCR motorsport series, which is billed as an affordable way for teams and individual drivers to compete at both a national and international level. The series had its first outing this year, featuring motorsport-derived variants of cars such as the Seat Leon, Audi TT, Volkswagen Golf and Honda Civic.
As with all TCR vehicles, the Astra racer is powered by a 2.0-litre turbocharged petrol engine, with outputs capped at 325bhp and 302lb ft.
Vauxhall's motorsport division is currently developing the car ahead of official testing starting in October. Opel Group CMO Tina Müller said: "Touring car racing has always been an important part of Opel. The philosophy of the new TCR series corresponds to our idea of customer racing. We want to give ambitious privately owned teams a platform for exciting sport at reasonable costs"
Some styling inspiration for the Astra racer appears to have come from the Astra VXR Extreme concept car revealed at the Geneva motor show in 2014. The Astra VXR Extreme was claimed to produce "over 300bhp" from its 2.0-litre turbocharged petrol engine. 
The Astra racer isn't the only TCR competitor to be revealed in recent weeks. Earlier this month, Volkswagen Motorsport unveiled its own new TCR concept car, based on the latest Golf hatchback.
While the standard Vauxhall Astra will receive its first public outing at the Frankfurt motor show this September, it's likely the Astra racer won't be seen at a motor show until later in the year. The racing Astra is expected to join the TCR series for the 2016 season.
Get the latest car news, reviews and galleries from Autocar direct to your inbox every week. Enter your email address below: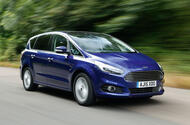 Diesel engines will be the obvious choice for most S-Max buyers, but is this petrol variant worth consideration? The lesser-powered petrol version of Ford's new S-Max, and it's likely to be a rare sight on UK roads.That's because Ford predicts that the diesel engines in the S-Max – four differently tuned 2.0-litre units – will account for 97% of sales in the UK, with the remaining 3% being split between the 158bhp and 237bhp petrol variants.But don't let modest sales predictions put you off. On paper, this 1.5-litre Ecoboost petrol engine that the S-Max range starts with is more than £1000 cheaper than the 2.0-litre diesel equivalent and shaves almost a second off the 0-62mph time, albeit with inferior fuel economy and CO2 emissions. For the private-buying, urban-dwelling big family, the engine looks like it could be a good fit, but is a faster petrol option really a better bet than the frugal entry-level diesels?We drove this 1.5-litre petrol-engined version with front-wheel drive and six-speed manual gearbox in Titanium trim with an upgraded Sony infotainment system (£450), active park assist (£150), panoramic sunroof (£750), 18in alloys (£400) and the Titanium Family Pack (£400).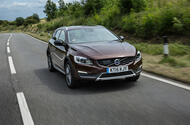 High-riding front-wheel-drive estate adds extra versatility to Volvo's V60 range, but there are better value alternatives out there A more rugged version of Volvo's V60 estate and another example of the Swedish manufacturer's attempt to exploit its Cross Country sub-brand more aggressively, following on from its V40 Cross Country.With a 201mm ride height, this Cross Country model sits 65mm higher than a standard V60. Cosmetic styling additions include front and rear skid plates, a metallic honeycomb front grille, wheel arch extensions and gloss trim around the doors and mirrors. The Cross Country also gets dual exhaust tailpipes for a 'more premium look'.The V60 Cross Country comes in four trim levels - SE, SE Nav, Lux and Lux Nav - and with a choice of three diesel engines. The entry-level motor is the 'D3' 2.0-litre four-cylinder turbodiesel unit with 148bhp and 258lb ft. Next up is the D4 of the same cubic capacity, but producing 188bhp and 295lb ft. Both are front-wheel drive.The range-topper is a 2.4-litre five-cylinder turbodiesel engine labelled 'D4 AWD', also developing 188bhp but with a hefty 309lb ft and four-wheel drive. Buyers get the choice of a six-speed manual or eight-speed automatic gearbox with the D3 and D4 variants, while the flagship D4 AWD is automatic only.We drove the 188bhp D4 SE Nav manual, which sits right in the middle of the V60 Cross Country range and is expected to be the biggest seller of the range. Like for like, a V60 Cross Country D4 SE Nav manual is £1200 more than the standard V60 D4 SE Nav.
GT-R based Juke returns with Nismo levels of power. It's just as much fun this time around as the last A particularly fast Nissan Juke and the victim of a scurrilous rumour. At last year's Goodwood Festival of Speed, former bicycle helmsmith and current Nissan racing driver Sir Chris Hoy had a small spot of bother at a corner called Molecomb, while driving a Nissan GT-R Nismo.Rumour had it that the 591bhp V6 engine had been rescued from the deformed GT-R and put into the approximately Juke-shaped car you see here, the fast and faintly ridiculous Juke R 2.0. But, no; to ruin a good yarn, that's not the case.Apparently the V6 still rests in Sir Chris's ex-car which itself remains in broken form in a garage where it is slowly being bastardised to fix other GT-R Nismos because parts are otherwise rare and take a long time to arrive from Japan.So this revised Nissan Juke R, then, is an evolution of what came before, rather than the recipient of an engine transplant. When it was launched in 2012 the original Juke R was a mechanically sound but aesthetically – particularly on the inside – functional concept, aimed at bringing some perceived sportiness (and actual bonkersness) to Nissan's Juke range.It was prepared by race and engineering specialist Ray Mallock Ltd (RML), to which two Jukes and three GT-Rs were given. The first-gen Juke R had a 485bhp V6 under the bonnet, the 250mm-shortened drivetrain of a GT-R beneath the skin, a rollcage to add valuable body stiffness and various bits either cut away or, conversely, welded into place. RML built up two of them – the better finished of which did the media rounds – and was going to leave it at that. Then a couple of people said they'd like to buy one, but Nissan's warranty and servicing and parts departments said that would be silly. How would you give a three-year warranty or guarantee parts availability and support for 10 years? Well, you can't, but these customers don't care, you see. So a few internal rules were bent and three customer cars were built, at an undisclosed price of more than £300,000 a pop.But since then both the regular Juke and the GT-R have moved on, so the Juke R has moved on with them. The 2.0 moniker is particularly apt: think of this as you would an app update rather than a new version, because it is, whisper it, actually the same car we drove in 2012. But there are differences beyond the increased power output. Exterior changes mean that this Juke now apes the Juke's latest look – the side repeaters are in the mirrors, not the wing, for example. It also has sculpted side skirts, the lights are new and there's a rear wing, as on the Juke Nismo. There's a new carbonfibre diffuser on the rear underfloor, while a new bumper sits at the front and adds a greater cooling capacity, because the power hike demands it. And the wheels are a different design.Inside there are a few alterations. The first Juke R was a little raucous from within so this one now has decent carpets and slightly more conventionally finished seats. Does it feel just like a Juke inside? It does, so long as you ignore the massive roll cage, the fact that the dashboard is pure GT-R and that you're clamped tightly in what are still, basically, racing seats, by a four-point harness. Oh, and that the rear of the cabin is all structural tubes. So yes, sure, it's just like a regular Juke. You also sit relatively high, with non-adjustable seat backs holding you upright, but still the steering wheel doesn't reach that close. The engine, rather than donated by Hoy, is still the one from the first car, but has been uprated to the latest Nismo specification, making 591bhp rather than the 485bhp of the first time around. It drives through the same driveline, too, a six-speed dual clutch automatic gearbox with four-wheel drive.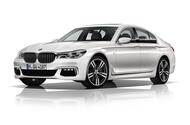 New quad-turbo diesel engine will get its first outing in a performance version of the new 7 Series next year
BMW is putting the finishing touches to a new quad-turbocharged, in-line six-cylinder diesel engine for use in a number of high-end models, sources close to the German car maker have revealed
The new performance-orientated oil-burner is planned to get its first airing in a newly created 7 Series M750d model planned for launch in 2016. 
Set to replace BMW's existing tri-turbocharged diesel, the new quad-turbocharged engine is claimed to boast a capacity of 3.0 litres and develop well over 400bhp and 590lb ft. 
Details remain scarce, although sources suggest the new engine could build on the tri-turbo unit used in the M550d and X5 xDrive50d M-Performance by adding a small electrically driven turbocharger to increase low-end boost pressure and provide added punch. 
Alternatively, BMW could improve induction qualities by using a fourth conventional gas-driven turbocharger.
The existing tri-turbocharged unit develops 376bhp at 4000rpm and 545lb ft at a relatively high (by diesel standards) 2000rpm. 
As well as being earmarked for the new M750d, the quad-turbocharged diesel is also set to appear in four-wheel-drive M Performance derivatives of the X5 xDrive50d, X6 xDrive50d, and X7 xDrive50d.
Get the latest car news, reviews and galleries from Autocar direct to your inbox every week. Enter your email address below: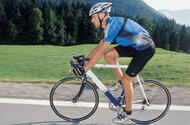 A chance encounter between driver and cyclist brings long-held judgements to the surface
For reasons I suspect my inbox and the comments section below will soon make obvious, this column has steered carefully away from the subject of cycling. It should probably stick to something less divisive, like fox hunting or welfare cuts.
But the other evening, I was driving home from a photoshoot on a clear, wide, straight and well-sighted single-carriageway A-road, at around the 60mph limit in a sports car.
There was only one other person on the road: a cyclist coming towards me on a road bike. As we passed, each comfortably in our lane with a large gap between us, he shook his head. I think at me. For a moment I thought, perhaps, he had a fly behind his sunglasses, but I think not. I think it was a shake of disapproval. Like he had taken sides.
Now, this is a motoring column. So, you might be thinking, I'm going to suggest that this is because he was – let me reach for my big book of clichés – a tub-thumping Lycra-clad cycle lout who jumps red lights, mows down pedestrians and doesn't even pay for the upkeep of the road. Well, no. I don't really think like that.
There are no sides here. I have a bicycle too; it's a mountain bike I've had for 23 years and it's one of my most treasured possessions. I ride it. I also have a motorcycle, a quiet car, a noisy car and I keep horses. Sometimes I even walk. So at various times I am one of a motorist, a cyclist, a motorcyclist and a pedestrian, while those I love dearest are horse riders. So, no, there are no sides. Just individuals.
So matey on his bike here didn't annoy me with his head shake because he was on a bike, but because he seemed a bit sanctimonious, when I thought I was bothering nobody. I suspect he'd have the same character whether he was cycling, driving a car or walking.
And there are people like him on both 'sides' of what ought to remain a non-debate.
There are people, for example, who don't like cycling who'll complain that "cyclists don't pay road tax", even though it's vehicle tax and, given that it's based on CO2 emissions, would make bicycles free anyway (one reader has pointed out to me that a cyclist might emit a bit more CO2 than a driver through excessive huffing and puffing, but probably never as much as a 6.0-litre V12). So that's a non-argument.
Or they say that that cyclists don't have insurance, which is probably a non-argument too because anybody who lives in a house that's covered by contents insurance probably does have third party liability cover while cycling.
(As the Association of British Insurers says: "Your contents policy will also normally provide personal liability cover for you and members of your household when away from your home." It doesn't cover vehicles or horses [or mules or donkeys],  nor death or bodily injury to your domestic staff - so don't run the butler down - but it does usually cover you while using bicycles, even electrically powered ones, and ride-on mowers or golf buggies.)
Or perhaps they say that "they don't even have to have a licence!" Sort of true, and most cycling groups would like to see compulsory cycle training in schools, because they'd like more people to feel confident cycling. But, given you can pass a driving test at 17 and never have to look at the Highway Code again in your life, it seems ludicrous to me to try enforce some kind of compulsory test or licence and registration onto cyclists.
The fact that somebody's justifiably cross about a cyclist jumping a red light and bothering pedestrians in London does not mean children should lose the ability to mess around on BMXs (yes, in my head it is still 1988) in quiet residential streets and parks.
So, no, I didn't dislike matey because he's a cyclist. I was just a bit bemused and would probably steer clear of him whether he was in Lycra or wearing jeans, and whether he was on a bike or in an MPV.
But the short of it is that, legislatively, absolutely nothing is going to change. And if you can't change that situation, change your mindset: less angst, fewer headshakes, and more understanding, tolerance and love.
Get the latest car news, reviews and galleries from Autocar direct to your inbox every week. Enter your email address below: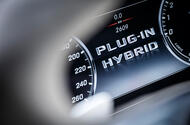 Mercedes will look to incorporate hybrid technology into its performance range by the end of the decade to help reduce CO2
Mercedes-Benz R&D boss Thomas Weber has confirmed that petrol-electric AMG performance cars could be on sale by 2020.
Weber has said Mercedes is looking at adapting its current hybrid powertrain technology for use by its AMG performance division, with production cars likely to arrive by the end of the decade.
Weber told Autocar there is increasing pressure on AMG to reduce the CO2 output of its model lines and the most effective way may be to apply its existing hybrid technology.
"Every car line has to reduce fuel consumption — even AMG," said Weber. "No one part of our business can be carried on the back of another. It's a huge task to reduce AMG fuel consumption but we've realised that it's also a huge opportunity."
The EU's latest weighted CO2 emissions regime gives Mercedes parent company Daimler a target of 101g/km to aim for by 2020. In that year, 95% of the company's overall European sales volume will need to conform, but in 2021 all of its new cars will count towards the average. If the target is missed, Daimler will be obliged to pay hefty fines.
"We haven't done it so far, because right now the customer wouldn't buy it," Weber said. "AMG customers tell us they want the sportiest performance option available in any given sector of the performance market. We don't know when they will be ready for hybrid.
"But in our development department, we are already planning for the time when we will have to offer them something special. We have to be prepared that, by 2020, it could be necessary to introduce an AMG hybrid."
Weber also gave guidance on the technology under consideration.
"A simple e-boost solution [similar to Mercedes' current Bluetec Hybrid set-up, with a relatively small battery and motor] could help us to add power and regenerate energy by braking," he said. "It also has the advantage of already being in large-volume production. The system has to be light and cheap."
Get the latest car news, reviews and galleries from Autocar direct to your inbox every week. Enter your email address below: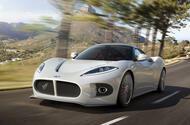 Spyker has exited its financial restructuring process
Dutch sports car firm says it is now debt-free and pressing ahead with merger with an Oregon-based electric aircraft company

Dutch sports car company Spyker is pressing ahead with plans to merge with an American aircraft manufacturer and build electric cars after emerging from its financial crisis.

Spyker today confirmed that it has exited moratorium of payment – a procedure that allows a company to continue operating its business and managing its assets in the ordinary course of business while at the same time restructuring. It has been in that process for almost eight months.

Spyker chief executive officer Victor Muller said: "We have gone through a very rough patch during the past year, going from moratorium in early December 2014 to being declared bankrupt on 18 December, subsequently filing an appeal of that decision, winning that appeal on 22 January 2015 and returning to moratorium as a consequence.

"After winning a long legal battle with just one creditor, we have now finally succeeded in exiting moratorium and we are back in business as a healthy, debt-free enterprise. In the coming weeks we will finalise the agreements with investors which were held up for over two months by the protracted litigation."

Spyker is merging with Volta Volare, a maker of electric aircraft based in Portland, Oregon.

"We look forward to a bright future for the company I founded 15 years ago and which is now set to build sensationally elegant and classy electric motor cars and electric planes for decades to come," said Muller, who added that Spyker currently has around 250 vehicles on the roads.

Spyker has endured a chequered history. It's recent problems began late last year. The company was been handed a lifeline after a court decision to declare the company bankrupt was overturned on appeal. In December the troubled Dutch manufacturer filed a voluntary petition for protection from its creditors while it "addressed short-term operational and liquidity challenges".

Company chief Muller expected to receive an injection of funding, but when this was not forthcoming, a Dutch local court appointed an administrator in charge of Spyker's affairs.

In the days following the bankruptcy ruling, the extra funding did arrive, and Spyker lodged its appeal against bankruptcy.

The appeal was upheld, meaning Spyker was put back into the temporary moratorium of payment procedure.

In Spyker's latest statement, there's no word on whether the company will press ahead with the planned introduction of its B6 Venator entry-level luxury sports car. The B6 Venator, a mid-engined 375bhp V6 sports car, was revealed in £125,000 coupé form at the 2013 Geneva motor show, and as a £135,000 convertible later that year. 

When Spyker entered bankruptcy protection in December, Muller said: "Over the past few years, Spyker has faced a number of serious difficulties and challenges resulting from, among others, the legacy of the F1 era and the acquisition of Saab Automobile AB.

"Our management and board have been working very hard in the past 12 months on a restructuring plan that includes the execution of Spyker's B6 Venator programme, an entry-level luxury sports car which will give a larger audience access to the Spyker brand, and the merger with a US-based manufacturer of high-performance electric aircraft, the exciting new sustainable technology of which will find its way into future Spyker automobiles.

"After careful consideration of all available alternatives, the company's directors and management boards determined that a voluntary petition for temporary moratorium of payment was a necessary and prudent step and the best way to secure and use the financing necessary to maintain operations and allow for a successful restructuring of the company.

"We expect to emerge from this restructuring a stronger, more innovative company that is well positioned for growth and profitability. We are proud of the consistent high quality of our automobiles and our valued customer and partner relationships."

Get the latest car news, reviews and galleries from Autocar direct to your inbox every week. Enter your email address below:



Open-top variant of the 740bhp V12-engined Aventador Superveloce coupé will be unveiled at the Pebble Beach concours next month
Lamborghini has confirmed that a Roadster variant of the Aventador Superveloce will be unveiled at the Pebble Beach concours next month.
The existence of the Aventador Superveloce Roadster was first confirmed by officials last month, following the debut of the coupé version in Geneva earlier this year, but this is the first time Lamborghini has set a reveal date for the car. The Superveloce models are lighter, more powerful versions of the regular Lamborghini Aventador.
Production of the Aventador Roadster will be limited to just 500 examples, 100 less than the coupé variant, which made its UK dynamic debut at the Goodwood Festival of Speed earlier this summer. It's understood that all 650 planned examples of the Superveloce coupé have already been sold.
Although Lamborghini hasn't revealed any performance figures for the Roadster, they are expected to be almost identical to those of the coupé. It will be powered by a 6.5-litre V12 engine producing 740bhp at 8400rpm - a full 49bhp more than the 691bhp on offer in the regular Aventador. Power will be sent to all four wheels through a seven-speed automated manual transmission.
Despite a likely increase in weight over the coupé's 1525kg, the Aventador Superveloce Roadster is expected to be able to match the coupé's 0-62mph sprint time of 2.8sec, although the same is unlikely to be said for the coupé's 217mph top speed.
Also like the Superveloce coupé, the Roadster will feature a stripped-out cabin, which incorporates carbonfibre fabric for the seats and parts of the interior trim, as well as Alcantara and leather. Lamborghini's digital instrument cluster will also feature.
Previously, rumours had suggested that Lamborghini would reveal a unique creation in the same vein as the Reventon, Egoista and Veneno at the Pebble Beach event.
Given its more exclusive nature, it's likely the Aventador Superveloce Roadster will command a significant premium over the coupé's price tag of £321,743.
Read more:
Lamborghini Veneno Roadster revealed
Lamborghini Egoista - full pictures
Get the latest car news, reviews and galleries from Autocar direct to your inbox every week. Enter your email address below: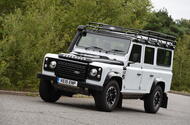 This Adventure model is one of three special-edition Defenders released to celebrate the end of the iconic 4x4's 67-year reign It's yet another special-edition Defender. There have been countless since its introduction in 1990, featuring everything from exterior cages and custom colours to unique alloy wheels. There was even one that made you look like Tomb Raider.The final three are arguably the most notable, largely because the Defender's 67-year run, which started with the original Land Rover, is coming to an end in January next year. Those are namely the back-to-basics, rose-tinted spectacles Heritage, the luxurious (for a Defender) Autobiography and this, the rugged Adventure.Only 600 Adventure Defenders will be produced, in a combination of 90 and 110 Station Wagon forms. Neither is cheap, because both cost a considerable £43,495, despite being based on XS trim which costs closer to £30,000 in both regular forms. For that you get the choice of grey, white or orange paint all with contrasting black bonnet, unique interior and exterior Adventure badging, leather seats, LED headlights, a snorkel, roof rack, rear ladder, diamond-cut alloy wheels and some serious underbody protection. The 90 version also gets a power and torque upgrade from 120bhp to 148bhp, and 226lb ft to 295lb ft.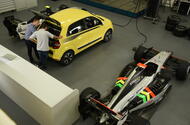 Our long-term Renault Twingo meets another rear-wheel-drive Renault
Renault has turned the traditional small car formula on its head. Or rather, back-to-front. We're spending six months in this quirky city car, to see if rear-engined and rear-drive is actually an inspired idea

The third-generation Renault Twingo is something of a departure from that which has gone before it.

Generation one (which never made it officially to the UK) and recently replaced second generation car two were both monobox designs with three doors. The styling of the latest Twingo — the newest addition to our long-term fleet — has more in common with the old Renault 5, and it has now grown into a city car-size five-door hatchback.

Like the original incarnation, this third-generation Twingo stands out from the rest of the class thanks to its bold styling and colour options, and our long-termer is a great example of this.It's certainly no wallflower; the Inca Yellow paint turns heads on suburban streets and the decals on the sides, white exterior pack and snub-nosed shape help it to stand out even more.

Inside, things are slightly more subtle. Our car comes with an optional leather steering wheel and white touches that lift what could otherwise be a rather sombre dashboard.The interior is also a move away from those of the previous Twingos.

The digital central speedometer has gone and is replaced by a traditionally located analogue dial with a digital sub-display inside it, while the centre of the dashboard looks like those in most other cars until you attach the smartphone holder that juts out of it.

Do so and you can then connect a smartphone to the car using an app that includes audio playback, Bluetooth hands-free phone calls, a trip computer, a rev counter and sat-nav. I'm looking forward to seeing how it works. It seems like a clever move by Renault and is standard on our Play-spec Twingo, which also comes with air conditioning and is our pick of the range because it brings with it a sub-£10,000 price tag.

Front occupants have plenty of room. The rear seats are only for two people. Leg room isn't awful compared with that of rival cars, but it is worth noting that even with the adjustable rear seatback in its most reclined position, the seats are very upright and could be uncomfortable on longer journeys.

Besides the styling, the biggest difference between the Twingo and the rest of the city car class is with its underpinnings. Small cars are traditionally front-engined and front-wheel drive, the idea being that the cabin remains free of as much intrusion from the underlying mechanicals as possible, in turn allowing more room for people and their luggage.

When developing the Twingo, Renault teamed up with Daimler, which was about to start work on the new Smart Fortwo and Forfour. The partnership settled on a rear-engined, rear-wheel-drive configuration. At the front of the car, there's a bonnet that covers the battery, oil filler and washer fluid container and that's about it. All the mechanicals are at the back of the car, under the boot floor.

So how does this work on a day-to-day basis? Time will tell, but first impressions are good.

This isn't the first time that Renault engines have been used to power rear-wheel-drive cars. Formula Renault first started in 1971 and today operates the Formula Renault 1.6, 2.0 and 3.5 series.

Strakka racing invited me along to see their 3.5 Series car and the state-of-the-art workshop that the team has built to help them with their 2015 season.

The cars are powered by a 3396cc Renault Sport V8 engine that produces 530bhp and drives all that to the rear wheels. That's considerably more than our Twingo.

On the practicality front, we were worried that the boot would be so small that it would be almost unusable. That is not the case. The boot offers 219 litres, which is less than that of the Hyundai i10 and Volkswagen Up, but it's still a decent size. There's no lip to get in the way of loading heavier items, the rear seats can be folded and the front passenger seat can fold flat, allowing the transportation of longer items, so the little Twingo should prove to be quite practical.

One area where it could be beaten by the competition is performance. Our car, the 1.0 SCe 70, comes with a 1.0-litre three-cylinder petrol engine that produces 69bhp and can 'power' the Twingo from 0-60mph in 14.5sec. It's fine for town use, although the notchy five-speed gearbox, vague clutch and lack of a footrest by the clutch pedal could prove tiresome. On the motorway, the performance is disappointing. The Twingo struggles to keep up with traffic and maintaining speed on an incline requires a down change. 

The Twingo isn't as refined as the competition and at idle there's a lot of vibration through the cabin. That's frustrating because the car will spend a lot of its life sitting in commuter traffic.

Where the car really excels is with its turning circle. Moving the engine to the back of the car means that the front wheels can turn more than on a front-engined car. Small car parks aren't a bother at all and turns in the road are handled very quickly indeed. Is there anything we'd change?

Just the registration number. The car attracts enough attention as it is.

Renault Twingo 1.0 SCe 70 Play

Price £9995

Price as tested £10,735

Options

Inca Yellow non-metallic paint £250,

Retro-side decal £150, premium audio system with electrically adjustable and heated door

mirrors £150,

Exterior Touch Pack in white £100, 

Leather steering wheel £75

Storage pockets in rear doors £20

Storage areas under rear seats £20 

Economy 62.8mpg (combined) 

Faults None

Expenses None

 

Get the latest car news, reviews and galleries from Autocar direct to your inbox every week. Enter your email address below: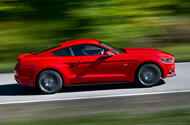 The new Mustang will go on sale later this year
A sizeable queue is forming to buy the new Ford Mustang, which starts at £29,995 and is available in right-hand-drive for the first time

Huge demand for the new Ford Mustang, which is available to order now and priced from £29,995, means the UK order book for the US-bred performance car is already full into the middle of 2016.

Ford of Britain boss Andy Barratt said: "We are now sold out beyond July next year, although that's not a reason not to go into a dealership and buy one – I will do my very best to ensure we look after every single customer in the right way."

The all-new car is the first Mustang to be offered in right-hand-drive form, and comes with a choice of two engines. The entry-level model is powered by a 2.3-litre EcoBoost petrol engine that develops 310bhp and 320lb ft. This variant can cover 0-62mph in 5.8sec.

Alternatively, Mustang buyers can opt for a 412bhp, 386lb ft 5.0-litre V8-equipped model, which costs from £32,995 and sprints from 0-62mph in 4.8sec. 

There is the option of either six-speed manual or six-speed automatic transmissions. The automatic adds £1500 to the price.

The 5.0-litre V8 will be upgraded to 500bhp within 18 months of the car going on sale. The V8 emits 299g/km of CO2 and can return up to 20.9mpg, while the EcoBoost option emits 179g/km of CO2 and returns up to 35.3mpg. US markets will also get a 3.7-litre V6 option.

The pricing means the new Mustang substantially undercuts perofmance rivals such as the Nissan 370Z, BMW 4 Series and Audi A5.

Read our first drive of the 2015 Ford Mustang

Ford has launched the new Mustang in both convertible and 'Fastback' bodystyles. The convertible body style is around £1500 more expensive than the equivalent Fastback.

Standard kit in the UK includes 19in alloys wheels, a performance brake package, xenon headlights, LED tail-lights and a rear diffuser. Inside it gets dual-zone climate control and Fords latest Sync2 infotainment system with an 8.0in screen and nine speakers.

There are 10 colours to choose from, including yellow and orange hues that are bespoke to the Mustang, while the options list includes climate control and upgraded seats.

Click here to see our history of the Ford Mustang gallery

The new Ford Mustang made its public debut at the Detroit motor show in 2014. It is the latest global model developed under the 'One Ford' plan, but Ford claims that the character has not been altered as a result. "We didn't decide to do a global Mustang," said programme boss Dave Pericak. "We decided to take the Mustang global. Everything we do is to make a Mustang, and then take it global with homologation. We didn't change the recipe." 

According to Pericak, the fact that the hugely successful outgoing model was the conceptual starting point is partial proof of that, even if "the only commonality is the wheelbase - every sheet metal panel is different and only two fasteners are retained".

Most significantly, the new Mustang now has independent rear suspension, a move that comes 30 years after most manufacturers jettisoned live rear axles. The change in set-up greatly improves ride quality, while the front suspension has also been redesigned to help make the car suitable for a global audience.

Even so, Ford has admitted it is looking at improving the low-speed ride comfort of its new Mustang ahead of its 2015 European launch. 

Autocar test-drove the Mustang in Los Angeles in 2014. It received praise for its performance and high speed handling but there was criticism of its low-speed ride, which was rated as being short of the compliance needed for UK roads."As soon as we play with the low-speed damping we risk harming the car's handling," said global engineering chief Raj Nair. "Even so, we're about to begin testing and there are some things we can do."

An initial run of 500 Mustangs was offered for sale across 20 European countries during a special promotion at the 2014 UEFA European Championship final. During the match - held between Real Madrid and Atletico Madrid - the cars, including 130 right-hand-drive cars for United Kingdom, were offered for sale and sold out in less than 30 seconds. In total, more than 9900 buyers tried to buy the cars.

Get the latest car news, reviews and galleries from Autocar direct to your inbox every week. Enter your email address below: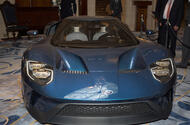 The new Ford GT at the Royal Automobile Club's London headquarters
Ford of Britain negotiating hard to secure a decent official supply of the 3.5-litre twin-turbocharged V6 supercar, which is expected to cost £240,000

Ford of Britain boss Andy Barratt is "fighting very hard" to ensure a sizeable allocation of the highly anticipated Ford GT for the British market, although fewer than 20 cars could go on sale here through official import channels each year.

The concept version of the new halo car for the Ford Performance sub-brand visited Britain last week as part of a tour of Ford's key global markets, and company chiefs reported a "huge" level of interest in the car, which is expected to cost around £240,000 in Britain.

Production of the GT will commence in Canada near the end of 2016. Although Ford hasn't officially declared the number of examples it will build in total, the run will be restricted to 250 per year. Overall production numbers will be far fewer than the 2005 GT, of which around 4000 were produced between 2005-06.

"I'm fighting very hard for the allocation because when we produced the last GT, 101 came to Europe and only 28 officially came to the UK," said Barratt, who started his new role as Ford of Britain's chairman and managing director last month. "We haven't declared the absolute run for this GT, but the numbers are going to be a lot lower than the 2005 car.

"Selfishly, seven per cent of Ford's global sales are in the UK, so my argument is 'can we have seven per cent [of the production run]?'. I want as many as I can because it is such an iconic car."

If Barratt succeeds in securing seven per cent of the GT's production run, it would suggest that 17-18 of the annual total of 250 cars would officially go on sale here. It's expected that the total run over the course of the car's production won't exceed 1000 units, meaning the supercar will remain a rare sight on UK roads.

The Ford GT will be sold in global markets, including Europe. Ford's group vice president and chief technical officer, Raj Nair said: "It will be made in a limited series, even more exclusive than the 2005 GT." Ford design boss Moray Callum also confirmed that availability would mean hundreds of units, rather than thousands.

The Ford GT concept was developed in secret at the company's Dearborn HQ. Ford's global project chief, Raj Nair, said: "We had meetings in evenings just to avoid being spotted."

The GT's tub and bodywork are made from carbonfibre, which design chief Moray Callum says gave the team "a new level of flexibility" in terms of what could be achieved. "This shape wouldn't be possible in steel," he added.

Even the wheel rims are carbonfibre, offering a weight saving of 40% compared with aluminium, according to Ford.

According to chief engineer Jamal Hameedi, who was also responsible for the previous-generation GT, the heavily tapered fuselage was inspired by Formula 1 and LMP1 cars. The GT is also the first Ford to feature active aerodynamics, with a three-stage rear wing that doubles as an airbrake.

The focus on aero efficiency has led to an exceptionally compact cabin. Carbonfibre seats are fixed and moulded into the base of the chassis.

To accommodate different drivers, the pedals will move fore and aft by up to 200mm. The concept, which Ford says has key advantages for crash performance and packaging, has led to a rethink of the control layout. All the main functions are grouped on the steering wheel, ahead of which is a digital display that will change appearance according to the driving mode. Callum said the choice of interior materials was inspired by the Space Shuttle.

The all-new Ford GT has been spotted in unofficial spy pictures on the road and officially on static display at motor shows and events.

First unveiled at the Detroit motor show in January this year, and subsequently shown in Geneva in March, the road car will compete against cars such as the Ferrari 488 GTB, McLaren 675LT and Lamborghini Aventador and act as a showcase for the cutting-edge technology Ford intends to use on future mass-market models.

Ford officials have already confirmed the show car is very close to the production version which will go on sale. Dave Pericak, the Ford performance boss, said of the GT: "We didn't unveil a concept car. This car is 95% how the production car will look."

The GT road car will be built in Canada by Multimatic Motorsports, which has worked with Ford on its race programmes for more than 30 years. It will start production late next year and will hit showrooms before the end of 2016.

Power comes from a mid-mounted 3.5-litre twin-turbocharged V6 EcoBoost engine that develops more than 600bhp and is mated to a seven-speed dual-clutch automatic gearbox. The car's body - predominantly carbonfibre, with aluminium structures at either end to house the engine and suspension - is expected to result in a light kerb weight. Indeed, Ford says the GT will have one of the best power-to-weight ratios "of any production car".

Though performance details have yet to be revealed, Ford says the new model will offer "outstanding acceleration and handling with improved efficiency".

"This is the ultimate Ford, a new halo," said Nair. "The ultimate embodiment of all our innovation - everything from the wheels, aerodynamics, engine. All this new technology is important for future Fords. The GT is the flagship for this innovation, and that's why we're building it.

"There are loads of new innovations here, and the hi-tech Ecoboost engine is a perfect fit for the car," he added. "The 3.5 V6 has more power than the 6.2 V8, and better economy. That blend of performance with efficiency is so important."

The new GT's styling keeps hints of the look of its predecessors by sitting low and wide and riding on 20-inch wheels shod with Michelin Pilot Super Sport Cup rubber. The suspension is a torsion bar and pushrod arrangement, and incorporates adjustable ride height settings. Carbon-ceramic brake discs feature in all four corners.

It also features a rear wing that is height and pitch adjustable depending on driver input, and a large rear diffuser.

"Aero plays key role in efficiency - there's fully active aero. The teardrop shape is very efficient and the body surfaces reduce drag," said Nair. "It's important to improve aerodynamics to aid efficiency, and also cooling, because these smaller, power-dense engines need plenty of cooling."

Inside, the two-seat GT offers what Ford calls a "purposeful" interior, which is accessed via upward-swinging doors. The driver and passenger seats are bolted directly into the floor.

The rear-wheel-drive GT is one of 12 new models that will be launched under the Ford Performance banner by 2020. Other vehicles that will form part of the Performance sub-brand include the Focus RS, F-150 Raptor, Shelby GT350 and recently unveiled GT350R.

The new GT will come to market to celebrate the 50th anniversary of Ford's GT race cars placing first, second and third at the 1966 Le Mans 24 Hours.

Speaking at the unveiling of the model, Ford boss Mark Fields said the company had been "thinking and kicking around ideas about how we can use innovation to make the ultimate Ford performance vehicle".

Callum says that fewer than 50 people saw the GT before its Detroit unveiling - something which, combined with the lack of focus groups, he says has been a massive help.

The Ford GT will be one of the headline cars within the new Ford Performance sub-brand. Nair believed that Ford Performance vehicles would have a positive effect on the Blue Oval's conventional model range.

"It's good for business to make cars like this," he said. "Performance vehicles attract new customers, keep existing customers and allow us to bring in younger, wealthier buyers into the brand.

"There's an obvious, large new investment in Ford Performance. The real fun is to watch how these new cars will influence future Ford products. Performance is our passion, but importantly innovation with cars like this drives the rest of the range.

"Ford Performance is a halo under which we will deliver performance cars. It will increase our engineering capabilities. Cars like this are a proving ground for passionate engineers.

"[Cars like this] generate great business - sales have been up 70% in the US since 2009, and even more so in Europe. They are bought by younger and better educated buyers."

He added that existing hot ST-branded models helped lay the groundwork for Ford Performance: "ST has helped us create this foundation: 65% of ST buyers are new to the brand. 50 per cent of performance Ford buyers buy a Ford as their next car. 50 per cent of ST buyers are under 35, and 30% earn $100k or more a year."

Nair said a hybrid system would not have suited the new Ford GT's attributes: "We've a lot of work going on around electrification, but the GT is all about efficiency. It's not hybrid because it would add too much weight. We chose to reduce weight, a real focus as this benefits all attributes."

As for the timing of the confirmation of the new GT model, Nair said: "[2014] was a good year for sales [2014] but even through the tough times we've always invested in performance models. Doing it now is not because we're doing well as a company, but instead it's about where we are with the technology.

"Cars like this are embodied in our DNA. I can't imagine our company not producing cars like this. It's good for us and it's in our blood."

Ford will go racing with the new GT next year in order to celebrate the 50th anniversary of winning the Le Mans 24 Hours with the original Ford GT. Read more about how Ford developed the new GT for both road and track here.

Q&A with Moray Callum, Ford design boss

How do you set about redesigning a classic?

"It was important to us to design a car that was all about how you'd design a car with the ethos of the GT40 today, as opposed to redesigning the GT40. Yes, we wanted to pay homage to what had gone before - and there are details all over the car that do that - but there majority of the car was created to achieve today's goals.

"Above all, it couldn't be a cartoon of what went before. Frankly, the availability of materials like carbon fibre make things possible today that weren't even close to being available all those years ago."

How quickly did the project come together?

"Incredibly quickly. We did a quick scale model, then a full size one in foam and then a clay model really fast. There was a team of seven or eight designers working on the car in a room that we opened and kept out-of-bounds.

"It was a skunkworks project, and we were having meetings in the evenings and at weekends to ensure word didn't get out. That had the benefit of meaning decisions were made quickly and by a tight group."

How early was the powertrain set?

"Very early on, and that helped. We could fix the plan view, work out the cooling requirements, the frontal area and proportions and so on. Having an EcoBoost engine also validates the car - it makes it relevant. But the packaging is still tight, we've had to work very closely with engineering to meet their requirements, hit the aero targets and achieve our design goals."

How close is this car on display to reality?

"Probably 95 per cent. The project is ongoing and developing, but it'll be things like the door mirrors and headlamps that might be refined, nothing more. The intriguing aspect is that a lot of this car is a genuine test bed for us: we're learning so much about construction techniques, material usage, aerodynamic influences and so on."

Additional reporting by Alistair Weaver

Get the latest car news, reviews and galleries from Autocar direct to your inbox every week. Enter your email address below: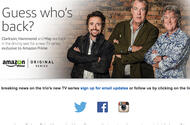 Jeremy Clarkson, Richard Hammond and James May will hit our screens in 2016 courtesy of Amazon Video

A tweet out of the blue from Jeremy Clarkson finally ended speculation about where the former Top Gear team will end up broadcasting their next motoring show.

"I'm very excited to announce that Hammond, May and I have signed a deal with .@AmazonVideo"

— Jeremy Clarkson (@JeremyClarkson) July 30, 2015

 

Amazon has announced that Clarkson, along with Richard Hammond and James May, will start filming later this year, with broadcasts scheduled to begin in 2016. The shows will be exclusive to Amazon Video, which is available to customers who subscribe to the Amazon Prime service.

Long-time Top Gear producer Andy Wilman is also on board for the new show, the name of which has yet to be disclosed.

On leaving the BBC and joining Amazon, Clarkson says: "I feel like I've climbed out of a biplane and into a spaceship." 

Top Gear ceased broadcasting during the 22nd series due to a well-publicised falling out between Clarkson and show producer Oisin Tymon. 

Previously, the most popular guess about where the Top Gear trio would end up suggested that Netflix was the most likely home, because the subscription streaming service had the cash to get a rebooted motoring show up and running. Rumours had suggested that the trio's new show could be called House of Cars.

Potential deals with ITV and Sky were thought to be off limits due to contractual clauses preventing the trio from appearing on direct BBC TV rivals until 2017. Streaming services such as Amazon Video are exempted from such restrictions.

The BBC has announced that Top Gear will return with a new presenting team headed by Chris Evans. 

From Amazon's point of view, the investment in a 'new Top Gear' represents a serious statement of intent.

Amazon Video comes as part of the Amazon Prime package, which costs £79 per year for UK subscribers. For most people, the incentive is to get free delivery of items ordered online, rather than to get access to the streaming video and music services which are also part of the subscription. Being the only place that you can watch Messrs Clarkson, Hammond and May could be incentive enough for fans to put their hands in their pockets. The video service is also available for £5.99 per month if you prefer.

Not all Amazon Video content is available to Prime customers and it is not yet clear whether there will be a further charge for those wanting to watch the new show. The main ways to get the broadcasts on your telly are using games consoles, compatible Blu-Ray players or watching Smart TV apps.

Top Gear is famous for its high production values and sumptuous camera work. Amazon's service offers a good selection of 4K films and TV shows. You'll find around 37 hours of TV, including many Amazon Originals shows such as Alpha House Season 2, Mad Dogs and Transparent, all available in 4K and all included in the Prime price. The trio's trademark combination of wide-open landscapes, sumptuous motors and buffoon-like behaviour would be the perfect advert for the service.

It's not the first time that Amazon has picked up a BBC cast-off. Grisly drama Ripper Street was canned after two series by the BBC, but production was picked up by Amazon for the third series. The series was then licensed back to the BBC for TV broadcast for a fee.

This situation is not the same because only the presenting and production team are carried over, rather than the programme per se. That said, if the new Chris Evans-fronted TG fails to find favour with viewers, it's not beyond the realms of possibility that Auntie Beeb could licence the new show back. This would diffuse the political pressure that comes with having high-ticket talent on the payroll, although without the rich revenue stream which meant the BBC were willing to stomach the show's social faux pas for as long as it did.

Whatever the outcome, it is ultimately good news, whether or not you like Clarkson, Hammond, May and Wilman's collective work. If you don't, your licence fee is not contributing to their high jinks, and if you do, they will back on your TV before the daffodils are out.

We're looking forward to it already.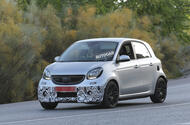 Sporting variant of Smart's new city car spotted; will offer at least 115bhp and could launch at Frankfurt motor show
The upcoming Smart Forfour Brabus has again been spotted testing, ahead of an expected launch later this year - most likely at the Frankfurt motor show in September.
The new model, which is seen here almost completely undisguised, is expected to get a similar overhaul to the Brabus versions of the original Fortwo city car.
Changes have been made to the drivetrain, chassis, interior and exterior styling. The most obvious update is to the front bumper styling, which is more heavily sculpted and sports small spoilers and driving lights along its lower edge.
The rear bumper has also been modified along its lower edge, but the changes are hidden behind disguise cladding here. The car also has a new design of road wheel and is thought to run on a moderately stiffened chassis, which also gets beefier anti-roll bars. The interior will also be given a lift, with more sporting seat designs and new interior colour options.
The most important upgrades are to the three-cylinder engine, which is currently capped at 90bhp in mildly turbocharged form. Following the attentions of Brabus engineers, this is expected to rise to at least 115bhp.
The previous-generation Brabus Fortwo was know for being relatively pricey, and it remains to be seen how this new model will be positioned in the market.
The current Forfour range-topper – the Edition 1 - costs £14,300 in 90bhp form. With rivals such as the relatively powerful Fiat 500 1.4 Abarth costing £14,200, this new Brabus needs to be keenly priced.
Get the latest car news, reviews and galleries from Autocar direct to your inbox every week. Enter your email address below:
Beefed-up version of Hyundai's supermini likely to be introduced in Europe early in 2016
This is the new Hyundai i20 Cross Sport, spied testing in Europe ahead of its introduction into Europe - including the UK - early in 2016.
The i20 Cross Sport is already available to order in the Philippines and India, where it's known as the i20 Active. It's not yet clear which name the vehicle will carry when it arrives in Europe.
Instead of being a proper baby crossover, and ostensibly a rival for the Volkswagen CrossPolo, the i20 Active is slightly shorter than the conventional i20 hatchback, despite sharing a platform and wheelbase. It is 26mm wider, though, and 51mm taller, with the gain in height resulting in a ground clearance of around 130mm.
It's likely that Hyundai's engineers have been tweaking the i20 Active's chassis settings for European roads. They also appear to have altered the cabin; the interior of the car spied had extensive cladding to keep it hidden - a sign that the design and materials are quite different from the versions of the car already on sale in emerging markets.
Two engines are likely to be offered initially - a 99bhp 1.4-litre petrol unit and an 89bhp 1.4 diesel. However, the i20 is among several Hyundais lined up to get 1.0-litre three-cylinder turbocharged petrol engines in the next 12 months, and the Active will almost certainly be offered with these, too.
Hyundai continues to 'evaluate' the small SUV market, although it does have a Chinese-built model, the ix25, that could feasibly be fast-tracked to European markets with only modest regional modifications.
Get the latest car news, reviews and galleries from Autocar direct to your inbox every week. Enter your email address below: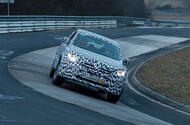 Reborn German manufacturer Borgward will present a new, premium SUV in September ahead of sales starting in 2016
Reborn German manufacturer Borgward will introduce its first new model for more than half a century at the Frankfurt motor show this September.
The new model, a premium SUV, has been previewed in these official pictures ahead of its launch. Sales of the as yet unnamed SUV are due to start in 2016.
These pictures show that the new Borgward SUV has similar dimensions to the Audi Q5, BMW X3 and Mercedes-Benz GLC. While most of the car's styling traits are hidden under its camouflage, an oversized Borgward badge can be seen at the front.
Speaking at Borgward's brand relaunch at the Geneva motor show back in March, company officials confirmed they were working on a plug-in hybrid system, suggesting that at least one powertrain option for the new SUV will be electrified.
Reports also suggest that the new model will be offered with all-wheel drive and a newly developed dual-clutch automatic transmission.
Borgward is also placing a big emphasis on in-car connectivity for its new model range. Its bespoke telematic concept, dubbed 'Multiple Interaction', is claimed to "change the way you think about the car".
The reborn manufacturer is targetting both European and emerging markets with its new models. It aims to deliver 800,000 per year by 2020, before ramping up production to produce 1.6 million cars annually by 2025.
Thanks to a recent tie-up with Chinese company Foton, rumours now suggest the SUV could be built in China.
Speaking at the Geneva motor show, Borgward president Karlheinz Knöss said: "We want to become one of the top players in the automotive industry."
Following the launch of its initial SUV, Borgward will unveil a second production model at the Geneva motor show in 2016. The company has said its model range will be "luxurious, inventive and bold".
Founded in 1919, Borgward went bankrupt in 1961. Its former production base in Bremen was purchased by Mercedes-Benz, and is now used to make the C-Class, SLK, SL and the GLC.
Get the latest car news, reviews and galleries from Autocar direct to your inbox every week. Enter your email address below: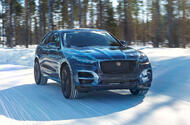 Official development pictures show crossover prototype undergoing cold- and hot-weather testing
Jaguar has issued fresh pictures of its forthcoming F-Pace crossover, giving the clearest view yet of the new model ahead of its expected debut at the Frankfurt motor show in September.
Released only days after the F-Pace prototype acted as an official support vehicle for Team Sky in the Tour de France, the images show the car being evaluated in cold conditions and also under extreme heat in Dubai.
The F-Pace prototype acted as the support vehicle for the first stage of the Tour, the so-called Grand Depart, and carried team members and support equipment for the likes of British riders Chris Froome, Luke Rowe and Peter Kennaugh. This stage was short by the Tour's standards, as it is a 13.7km time trial. The car then joined riders at the finish in Paris.
The F-Pace is due to go on sale in early 2016, following its debut at the Frankfurt motor show in September. The car's first appearance was confirmed in April by the firm's brand director, Steven de Ploey.
Other recent spy shots have caught what appears to be a supercharged 3.0-litre V6 version of the F-Pace out on the roads. Although the prototype is still heavily disguised, several elements mark it out clearly as a performance version of Jaguar's new SUV. It features red brake calipers, two large tailpipes and chunky alloy wheels.
The supercharged 3.0-litre V6 petrol engine is set to be the most powerful version of the F-Pace when it goes on sale, although there is a chance that the supercharged 5.0-litre petrol V8 that's used in many of Jaguar's high-performance models will also make it into the F-Pace.
The staple engines in the F-Pace are expected to be the new four-cylinder Ingenium petrol and diesel units that will make their debut in the Jaguar XE saloon and Land Rover Discovery Sport from this summer.
The spy images confirm that, as expected, Jaguar's first production SUV – which the manufacturer is referring to as a 'sports crossover' – will share its overall design and shape with the C-X17 concept car unveiled at the Frankfurt motor show in 2013.
The size and dimensions are said to be near identical to the C-X17, which is 4.72m long – 400mm longer than a Range Rover Evoque – and 1.65m tall.
The F-Pace has a more upright stance than Jaguar's typically rakish car designs, although the plunging roof at the rear means it retains a sleek profile. The bluff front end treatment suggests the SUV will follow the C-X17's lead in that the driver will look over the bonnet, rather than down it.
The concept had what Jaguar called "an assured driving position" set at "a low height", similar to that of an Evoque, and this is likely to be a staple part of the F-Pace driving experience.
The C-X17 concept also featured a muscular ridged bonnet. This hallmark of other Jaguar models appears to have been retained under the camouflage of the F-Pace prototype.
The spy pictures also offer a glimpse at the cabin and dashboard of the Jaguar F-Pace. Aside from the data-collecting apparatus, it bears little resemblance to any current JLR production model, suggesting the Jaguar F-Pace will reach production with a fresh interior look.
The launch of the new F-Pace marks the first time the 80-year-old manufacturer has entered the SUV market. The F-Pace name is understood to have been chosen to emphasise both its relationship in style and character with the F-Type sports car and to recall Jaguar's famous 'Grace, Pace, Space' slogan of the 1950s and 1960s.
The new SUV squarely targets Porsche's Macan and BMW's X4 models. It should command a starting price of about £35,000, reaching upwards as far as £50,000.
The new car is expected to become one of Jaguar's two best-selling models, performing strongly in major markets such as China and the US and rivalling the volume of the upcoming XE compact saloon.
Once established in the market, the two debutantes should push total Jaguar volume beyond 200,000 units a year, up from last year's figure of about 80,000.
JLR's global operations director, Andy Goss, says the emergence of the F-Pace is a direct result of the company's plan to spend more than £3.5 billion a year on product development over the next few years.
The F-Pace's styling was created in-house by design boss Ian Callum and his team at the beginning of 2013. It is a relatively long car for its compact billing, nearly 40cm longer than a Range Rover Evoque and about the same height.
These generous dimensions allow the car its curvaceous exterior ("If you want form," says Callum, "you need space"), which includes muscular haunches, classic Jaguar bonnet lines and strongly raked front and rear windscreens.
Callum admits it took time to shape a convincing SUV in the image of the F-type. "This was our first crossover design," he says, "and, yes, it was hard. We found the initial results quite difficult and disappointing. The profile, the 200-metre view, was the hardest bit, and that's what sells cars. But I reckon we cracked it in the end."
The F-Pace will be built in Jaguar's new Solihull plant.
"We've been talking about a product onslaught for a quite while," says Goss, "and now it's beginning." 
Although the F-Pace will be Jaguar's first SUV model, it might not be the only SUV for long. Jaguar is understood to be eyeing up a whole family of SUVs to follow on from the F-Pace, with one of the most promising ideas being a smaller model to rival BMW's X1.
Q&A with Andy Goss, Jaguar Land Rover global operations director
F-Pace is an unusual name. Why did you choose it?
"There was plenty of discussion about it. We wanted to emphasise the car's relationship with F-type, which we view as our emotional fulcrum. And 'pace' implies performance, which the car certainly has. Besides that, it's a word we own; we started using it in the famous 'Grace, Pace, Space' slogan many years ago."
How important is the F-Pace to your range?
"It could be the biggest seller we're going to have, similar in size to the XE. The sector volume has tripled in five years, and all predictions say it'll expand by another 30 per cent in the next five. These cars sell well in all the big markets: China, the US and Europe. It's really important for us."  
Are you worried about a clash with Land Rover?
"Not at all. The F-Pace's exterior design and its obvious reference to the F-type is one huge point of differentiation. And whereas Land Rovers are focused on off-road performance, this car is very definitely aimed at highway use. Frankly, the real surprise is that we haven't done it before."
Even without the F-Pace or XE, you've had a good year at JLR, right?
"Yes. Total sales were up nine per cent to 462,678 units and Jaguar had its best year for a decade. We have 12 new product actions planned this year and anticipate retailing 500,000 cars for the first time in the company's history."
Get the latest car news, reviews and galleries from Autocar direct to your inbox every week. Enter your email address below: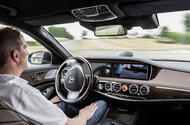 Autonomous cars sound like they take the pressure off drivers, but is that really the case?
Despite hours and hours of training to qualify as a private pilot, you cannot pass your test in a four-seat Cessna 172, then grab the keys to an Airbus A330 that afternoon and jet off somewhere. It would be ridiculous.
You may have mastered the requisite skills to get an aeroplane off the ground, but you wouldn't be familiar with all the advanced flight and navigation controls and protocols needed to fly an airliner safely. As a result, pilots need to get the correct certification in order to move between different aircraft.
It's a perfectly sensible system, and it could prove to be a good way forward with modern cars.
Oddly, despite the relative lack of training required to get a UK driving licence, there are few limitations placed on new drivers. Pass your test in a Ford Fiesta and you could legitimately jump into a supercar that afternoon and head for the back roads. 
That has always seemed a strange anomaly, but the increasing complication and automation of road cars suggests it might be time to review that. The rapid deployment of driver assistance systems into cars means that, more than ever, a degree of vehicle-specific driver training is becoming a genuine need.
It might sound a bit ridiculous, but examples of driver confusion are everywhere. When a previously unseen car arrives in the Autocar car park, even seasoned testers can end up spending a minute or two patting down the dash looking for a start button, searching for a place to put the digital key fob or just hunting for some clue about how to bring the vehicle to life.
Ultimately, that situation is annoying rather than dangerous, but when it comes to systems which wrest control of the car from the driver, the outcome could be less predictable.
Driver aids such as stability control, ABS brakes and the like only come into operation when your inputs can be bettered by the car's systems.
The difference with modern autonomous emergency braking systems and adaptive cruise control systems, however, is that they are predictive, and can activate when you aren't expecting them to. AEB systems will often flash warnings and apply the brakes sharply when you are happily driving along, because the car thinks it knows better than the driver. It can startle the driver and cause them to counter what the car is doing.
Similarly, on the motorway, many adaptive cruise control systems are astonishingly crude, braking sharply when a car changes lane ahead or surging when a car moves out of range. Experienced drivers will cope, but to someone who is relatively inexperienced, such unexpected behaviour could cause alarm and, ultimately, a problem as they try to outwit a car which thinks it is helping them.With cars ostensibly getting smarter, allowing people to get behind the wheel without formal familiarisation could well lead to accidents. It's not just when autonomous systems kick in unexpectedly, but more worryingly, if you are relying on them and they aren't activated. In fact, Autocar had a near miss in an autonomous car earlier this year. 
The counter argument is that taking judgement calls out of the hands of people who aren't very good at them should make the roads safer. Potentially, yes, but only if drivers know to expect the car to manage certain situations.  
Ultimately, basic car control systems are standardised but autonomous systems do not behave consistently, and training in how to use them should be a prerequisite to anyone being allowed to use them. The speed at which these driver assistance systems are being  introduced to ordinary cars indicates that driver licensing itself may need a major overhaul.
One solution to this is to adopt aviation-style certification. Pilots at the most basic level can fly a small aircraft, during daylight. They can fly in poorer weather if they become instrument rated, and if they meet enough requirements, they can carry passengers or fly larger, more powerful aircraft. The aircraft with the most advanced autonomy can only be used by the highest-rated pilots.
Following this model, a basic driving licence would allow the holder to drive a car with a specific configuration. Autonomous and partly autonomous cars would need to be a separate licence category to ensure drivers know how to drive with assistance, and crucially, how to cope when something doesn't work or switches off unexpectedly.  
It may seem a little over the top for something as straightforward as driving a car, but the truth of the matter is that driving a car simply isn't as simple as used to be. And the cleverer the car purports to be, the greater the responsibility placed on the driver.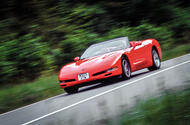 In 2001, Chevrolet proudly stated that its Corvette C5 could reach a top speed of 176mph - and Autocar set out to test the claim
Advertising claims are all well and good, but do they stand up to close scrutiny? In 2001, then senior road tester Ben Whitworth set out to prove it in Chevrolet's Corvette C5.
"GM's latest Chevrolet Corvette advert is a shot of a 'Vette convertible that says 'American Beauty £37,999'. Beneath it is a brief list of stats, the most eye-catching reading 'Awesome maximum of 176mph, where permitted'," he wrote.
Hence he found himself collecting photographer Tim Wren at 4.30am on a Saturday and heading towards the Channel Tunnel in the latest Corvette.
"As we leave Calais and head for Belgium, I give the 339bhp, 5.7-litre V8 a prod," wrote Whitworth. "Bit like poking a hornets' nest, really. The car flies, squatting back on its rear tyres and catapulting down the road with venom.
"The chugga-chugga low-rev soundtrack is replaced by a serrated crackle from the small-block eight that makes you dive for the redline at every opportunity. Dig into three-figure speeds and the 'Vette rockets along."
Although the Corvette's engine was evocative, other aspects of the American muscle car proved less enthralling.
"Flicking on the cruise control gives me time to study the cabin. It's not good. If God is in the details, then the Corvette is Satan in a shiny red suit," he wrote.
"As we leave France and rocket into Belgium, the roads deteriorate, as does the already poor ride quality. The suspension on the big American seems incapable of sponging away intrusions."
When the duo arrived in Germany, they spent the rest of Saturday shooting the car and recceing the autobahn to find a straight section for the following day's run. The ideal spot was found just outside Trier, between kilometre markers 252 and 253 on the A48.
The next day they return, accelerating the Corvette up to 5000rpm in top gear. "As I gun the Corvette in the cool early morning air, Wren starts snapping at the steadily ascending speedometer needle," described Whitworth.
"When it hits an indicated 170mph, he readies his stopwatch. The noise is deafening. The engine, barking like a rabid Cerberus, almost drowns out the tyre roar from the Goodyear Eagle F1s, but it's the wind shrieking around the fabric roof that has us wincing.
"The digital head-up display reads 190mph before I yell at Wren to start the clock. My senses are overloaded.
"The mechanical cacophony, the heat seeping into the footwell, the odour of hot metal, the coppery taste of fear in my mouth – all vie for my attention as I concentrate on keeping the bucking and bellowing Corvette in a straight line.
"Moments later, Wren scrawls '12.4sec' in my notebook. As I come off the power and slow the pinking Corvette down to an easy 100mph, Wren punches the figures into a calculator: 180mph, bang on. Faster than advertised."
Previous Throwback Thursdays
4 March 1899 - Steam, electric or combustion engine? 
26 June 1906 - The first French Grand Prix
9 July 1907 - The beginning of Brooklands
14 February 1913 - 100 miles in one hour
8 April 1916 - Making post-war predictions
25 March 1922 - Caterpillar tracks are the future
4 July 1925 - Citroën lights up the Eiffel Tower
2 February 1934 - The ethics of skidding
6 July 1934 - A tour of Cowley
1 June 1935 - Introduction of the driving test
22 June 1945 - Driving through post-WW2 Europe
21 January 1949 - Tidier tails
24 April 1959 - Aston Martin enters Formula 1
27 January 1961 - Ford Thunderbird road test
17 November 1961 - TVR Grantura road test
6 May 1971 - Driving Ford's Supervan
10 July 1976 - Land's End to John O'Groats on one tank
13 May 1978 - Ferrari 512 BB road test
19 January 1980 - Talbot Horizon road test
13 February 1982 - 4x4s tested on the farm 
17 April 1985 - Secrets of a lost British supercar
28 April 1993 - BL's unseen concepts
16 March 1994 - Bentley's Concept Java
16 April 1997 - When Bugatti bit the dust
4 April 2001 - 0-260mph in 6.0 seconds
Get the latest car news, reviews and galleries from Autocar direct to your inbox every week. Enter your email address below: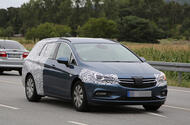 Vauxhall will introduce a lighter, more spacious version of its Astra Sports Tourer early next year
Vauxhall will introduce an all-new version of the Astra Sports Tourer early next year,
Based on the same General Motors D2 platform as the new Astra hatchback, the Sports Tourer will rival the likes of the Ford Focus Estate and Volkswagen Golf Estate.
From these spy shots, it's clear the new estate will use the same front-end styling as the regular hatchback at the front but features an elongated rear end with a larger load bay. 
Inside, the Sports Tourer's cabin fixtures and fittings will be lifted wholesale from the hatchback, as will its infotainment services and safety technology. 
Engines will also mirror those found in the hatch. They include a 99bhp naturally aspirated 1.4-litre petrol unit, a turbocharged petrol 1.4 with 148bhp and a 1.6-litre diesel with 109bhp. A higher-output twin-turbo diesel is planned to go into the Astra early in 2016, so is also likely to be available in the Sports Tourer.
The new Sports Tourer is expected to offer more room inside than the current car - achieved through clever packaging and optimising the use of materials. The current Astra Sports Tourer offers 1550 litres of load space with the rear seats down and 500 litres with them in place.
As with the hatchback, the new Sports Tourer is expected to be considerably lighter than its predecessor. If the weight saving of up to 200kg achieved on the hatchback can be replicated for the estate, expect the new Sports Tourer to weigh in at just under 1800kg.
Although prices won't be announced until closer to the car's launch, the new Astra Sports Tourer is expected to cost slightly more than the current car, which is priced from £16,480. The new Astra hatchback starts at £15,295.
Read more:
2015 Vauxhall Astra 1.4 Turbo prototype review
Get the latest car news, reviews and galleries from Autocar direct to your inbox every week. Enter your email address below: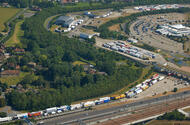 Operation Stack likely to continue beyond the weekend, with local businesses and drivers suffering
There is no near end in sight for the latest implementation of Operation Stack according to Kent Police, meaning the delays could go beyond the weekend.
Operation Stack has been in force for 24 of the last 40 days, and Kent Police has warned that it will continue until the weekend at the very least.
The road closures could go on even longer, with a spokesman for Highways England saying: "It is very hard to put an end on this."
The closures are a result of a combination of industrial action in Calais and a high level of migrants at the port. Due to the high volume of traffic and the Channel Tunnel not running at full capacity, the M20 motorway is currently closed from junctions 8-11 coastbound and from 9-8 on the London-bound carriageway, with freight transport parked up on the motorway.
This has had a knock-on effect for local businesses, with traffic heading down local roads such as the A20, A2, or M2 as well as smaller roads through nearby towns and villages.
"I don't think we have had Operation Stack implemented as often as we have had this summer," said the Highways England spokesman.
According to Jo James, chief executive of the Kent Chamber of Commerce, this has had a significant impact on local businesses. "The roads are totally congested and with the motorway shut all traffic has to go onto other roads," she said.
"People aren't able to get to businesses - we're good producers in Kent, and there are lots of time-dependent goods on the road. If you are exporting goods then shelf life of goods goes down if you are stuck in the Stack."
However, she hopes that the national focus on the issue might lead to a solution, saying: "In some ways it is good it has been this bad, as now it is on the national agenda. In the past the Government has seen it as a Kent problem."
The current solution of parking lorries on the motorway cannot remain the long-term solution, according to the AA's Paul Watters. "It isn't really an appropriate use for a motorway - they are strategic routes, especially for a port," he said.
Peter Cullum, head of international affairs at the Road Haulage Association, agreed, saying: "Stack was a solution created for a problem of a few years ago, but the traffic is now getting to a limit."
However, Cullum reckons that there is no single alternative to Operation Stack, saying: "Kent County Council are looking at alternative parking but the problem is that the Stack moves constantly. A truck park won't help. It is the shuttling forward of traffic that causes the complexity - the Stack zone is not a static holding area, but a moving flow of traffic."
According to Highways England there are plans in place for an alternative plan, with a spokesman saying: "There is a task force being led by the county council. We could build a new lorry park or repurpose some disused land to hold freight traffic, so that we don't have to close the M20."
Despite the high volume of traffic backed up at Dover, the advice is not to seek alternative methods of crossing to the continent. Highways England says that it is still possible to continue with existing plans.
"The advice is to check before you travel with your service provider and see if there are any delays to the service, and to check the roads. The A2 and M2 are busy but flowing and we have been reporting delays of around 40 minutes," said a spokesman. "I don't think it is necessary to seek alternative crossings."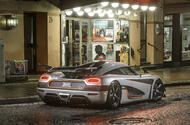 Kensington and Chelsea Borough Council's plan to fine noisy car drivers could lead to some car brands being targeted by Police
The news that Kensington and Chelsea Borough Council is considering handing out fines to drivers whom it deems to be making 'excessive' noise is more than a little worrying.
For a start, although the penalties and offences which can lead to a fine have been set out in great detail, very little has been said about how the rules will be enforced.
Remember, the proposed legislation means you can be handed with a £100 fine if you're deemed to be making too much noise, either by revving your engine or by sounding your horn, as well as driving in convoy, racing or obstructing the road.
These are all valid points, let's be clear on that. For the residents of Kensington and Chelsea, the nightly serenade of horsepower must be getting tiresome, but I can't help but think this is going to lead to a kind of racial profiling for cars.
You just have to look at the language chosen by Kensington and Chelsea Borough Council head Nick Paget-Brown in his Guardian column today for evidence of this. In it, he says: "I know the joy of taking my wheels for a ride on a summer's evening – but my Honda Jazz and Elgar CD are barely audible even at the kerbside.
"McLarens, Ferraris, Bugattis and Lamborghinis are a very different story."
So there you go - if you own a model from those named brands in that area, prepare to come under extra scrutiny if the plan goes forward. We all know that regular cars can be modified to be louder than most supercars, but it's the big-name badges the council seems to be on the warpath against.
There's also no mention made in the council's proposal about how the limits of 'excessive' engine revving will be monitored. Who sets the limit, and to what? Is 6000rpm going to be a blanket rule? And what about motorbikes? You're effectively going to need to set an upper rev limit for every model.
The issue of what happens to repeat offenders also hasn't been made clear - although Paget-Brown does say in his column that "they might just find their cars being seized by police."
Let's also not forget that legislation already exists to limit the noises made by cars. The Road Vehicles Regulations act of 1986 states that "No motor vehicle shall be used on a road in such manner as to cause any excessive noise which could have been avoided by the exercise of reasonable care on the part of the driver."
Of course, these may be a perfectly sensible set of proposals by the time they're put into force, but in these early days of consultation I think the council may have gone too far. Threatening the car community with fines is unlikely to solve the problem, not least because for the kinds of people driving the majority of these cars, a few £100 fines are unlikely to trouble their bank managers.
Read more:
Supercar crackdown - London drivers to be fined for 'excessive' noise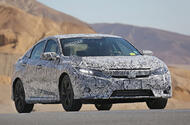 Next-generation Civic will be based on a new platform and will take styling inspiration from New York concept car
These are the latest spy pictures of the new Honda Civic, which has been spotted testing ahead of a planned launch in the UK in late 2017.
These pictures offer a closer look at the Civic's all-new space-efficient interior, with an updated instrument cluster and dashboard design seen here, along with a button for heated rear seats and a blind-spot protection camera.
New headlights can also been in these shots, and look similar to the LED headlights featured in the Honda Civic coupé concept at the New York motor show back in April which previewed the new Civic.
The next-generation Civic is based on a new global platform which will also yield a five-door hatch and new Type R, as well as the four-door saloon spotted here.
Although it has yet to be confirmed by Honda, a new Tourer version is also likely to join the range.
Currently in development in Japan, the US and UK, Honda UK boss Philip Crossman has already hinted that a hybrid version will be offered on the next-generation Civic. Speaking to Autocar at the New York motor show, he said: "We'll come back with a class-leading hybrid powertrain in the next five years," said Crossman, "and it's likely to make as much impact as the VTEC valve system."
Crossman admitted that Honda has fallen behind with hybrids, despite being the first manufacturer to launch one, with the Insight coupé.
Honda's Swindon plant will build the five-door Civic for all markets around the world, including the US and Asia, where demand for the hatchback version is rising.
Get the latest car news, reviews and galleries from Autocar direct to your inbox every week. Enter your email address below: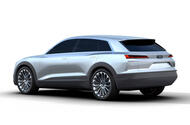 The C-BEV concept is set to be unveiled in Frankfurt
Frankfurt-bound concept car to preview looks of new Q6 and new all-electric SUV, which will go on sale in 2018 and offer at least 500bhp

Images have emerged of the concept car which will preview the new Audi Q6 at the Frankfurt motor show this September.

It will take the form of what well-placed insiders describe as a "production-relevant zero-emissions concept". It is currently undergoing the final stages of construction at the company's Ingolstadt engineering headquarters. The pictures emerged on German site Auto Motor und Sport.

The high-riding five-seater is known under the internal codename 'C-BEV' and was initially hinted at during Audi's 2015 annual accounts press conference in April. This electric SUV has been conceived as a direct rival to the all-electric Tesla Model X in an engineering programme instigated by the company's head of research and development, Ulrich Hackenberg.

The C-BEV is claimed to provide clues to an upcoming Q6 SUV model. An initial concept of the C-BEV will be unveiled at the upcoming Frankfurt motor show, prior to "a planned start to sales in key global markets during the second half of 2018".

The basis for the new battery-powered SUV, which is claimed to have a range of "at least 500km [311 miles]", is the latest version of Audi's MLB platform, as used by the recently introduced second-generation Q7.

Sources involved in the development of the C-BEV confirm that it shares elements of its electric powertrain, including its motor and battery technology, with the latest evolution of the R8 e-tron.

However, unlike the R8 e-tron, which has two rear-mounted electric motors, each driving a rear wheel, the new SUV has three electric motors. One of these is sited within the gearbox, while the other two are mounted on the rear axle, where each drives a rear wheel.

Keen to project a performance image for the model, Audi plans to provide the C-BEV with at least 500bhp and 516lb ft. By comparison, the production version of the R8 e-tron has 454bhp and 678lb ft, sufficient to propel it to 62mph in 3.9sec and on to a top speed of 155mph.

Energy for the electric motor will be drawn from a battery mounted low in the car's platform, which is a mix of hot-formed steel, aluminium and carbonfibre-reinforced plastic.

Nothing is official at this stage, although the talk is that the lithium ion battery pack could have a capacity as high as 90kWh. This fits Audi's recent strategy, under which the R8 e-tron's battery has grown from 49kWh to 92kWh in its most recent evolution.

Although the new SUV is still shrouded in secrecy, Autocar understands it will receive individual styling, with a coupé-like silhouette similar to that of the BMW X6 and the recently launched Mercedes-Benz GLE Coupé. Audi is also claiming a "sensational Cd value for an SUV" of less than 0.30.

In a move that suggests it will receive the most contemporary infotainment, connectivity and autonomous driving features, the interior architecture is planned to be shared with the next-generation A8 luxury saloon, due in 2017.

To provide what Audi engineers describe as a Range Rover-rivalling ride quality, the C-BEV will use the same underpinnings as the new Q7, although it remains to be seen whether it will receive conventional steel springs or an air spring set-up.

Get the latest car news, reviews and galleries from Autocar direct to your inbox every week. Enter your email address below: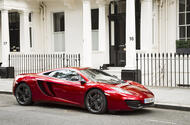 Drivers in the borough of Kensington and Chelsea could soon face legal action as the Council moves to prosecute drivers for excessive noise
Supercars could soon face prosecution in parts of London as local councils move to ban excessive noise.
Kensington and Chelsea Borough Council has this week launched a consultation to introduce new measures to tackle what it calls "the problem of supercars" in and around the Knightsbridge area.
Known locally as a hotspot for supercar traffic, residents are complaining about excessive noise levels and anti-social behaviour. As part of its consultation, the council says it will be looking to address "the issue of high-performance cars speeding in the streets, drivers revving engines and vehicles causing obstructions."
To tackle the problem, the council is looking to introduce a Public Space Protection Order for the area, which would allow restrictions to be imposed and drivers to be prosecuted for breaking them. Fixed penalty notices of up to £100 could be handed down to drivers.
Under the new rules, drivers could be prosecuted for revving their engines, speeding, demonstrating "sudden or rapid acceleration," driving in convoy, racing, leaving the engine turned on in a stationary vehicle, performing stuns, sounding horns (when deemed to be causing a public nuisance), playing loud music, using threatening or intimidating behaviour or causing an obstruction.
Speaking to Autocar, the head of Kensington and Chelsea Borough Council Nick Paget-Brown said: "It will need to be enforced jointly by the Police and by the Council's Noise Nuisance Department. We want to send a clear message to these drivers that we would prefer them not to come into the area with their supercars."
If approved, the Public Space Protection Order would remain in place for three years, but could be extended further. The order can be imposed under the Anti-Social Behaviour, Crime and Policing Act introduced in the UK last year.
Councillor Tim Ahern, Cabinet Member for Environment, Environmental Health and Leisure, said: "I know there has been a lot of coverage of expensive cars racing around Knightsbridge and also parking up and revving their engines. We want to take steps to discourage these drivers from their antisocial behaviour." 
Blog - Is London's supercar crackdown a good idea?
Local resident and councillor Quentin Marshall told The Sunday Telegraph: "The noise goes on all day but it is worse in the evenings and at night. It used to be limited to the summer, but now it is becoming pretty much all year round. We are just trying to stop these people who are abusing the rules and using their cars to make a very loud noise."
Writing in The Guardian, Paget-Brown said: "We're not killjoys. I know the joy of taking my wheels for a ride on a summer's evening – but my Honda Jazz and Elgar CD are barely audible even at the kerbside.
"McLarens, Ferraris, Bugattis and Lamborghinis are a very different story.
"Over the past few years, Knightsbridge has become a magnet for a number of young men, mostly from the Middle East, who drive supercars. It's a sort of competitive peacocking really and routes and behaviours have quickly evolved – including speeding, causing obstruction and, worst of all, engine revving."
Paget-Brown later clarified that the make of the car was less important than the noise it was capable of generating: "It's not the make of the car, it's the level of noise it generates," he said. "The message needs to be that if you've got a car that makes a loud noise and that part of the attraction of your car is in revving the engine, then don't bring it into this area of London.
"Anybody who has a car which is not capable of being driven quietly should be very careful before they bring it into the area."
Paget-Brown also hinted that other London boroughs "will be looking closely" at the scheme, suggesting that if it is successful the new order could be adopted in other parts of the capital.
Some owners have fought back, however, saying the Council shouldn't group all supercar owners together. Speaking to SWLondoner, one local resident and Lamborghini Aventador owner - who hasn't been named - said: "It may be an extravagance but it's one I've worked hard to achieve and it's wrong to group all luxury sports car owners together as anti-social nuisances or hedonistic men going through a mid-life crisis."
"Yes loud engines are part of the fun of one of these cars but I have always been considerate with mine."
Youtuber Smee150 regularly documents the influx of supercars onto London's streets during the summer season, as can be seen in his video below.
Do you think excessive noise from supercars should be banned in London? Let us know in the comments section below.
Get the latest car news, reviews and galleries from Autocar direct to your inbox every week. Enter your email address below: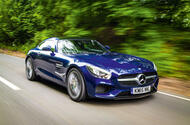 Mercedes-AMG GT is priced from £110,500
Smaller, less pricey follow-up to the SLS reveals its true capabilities The last time Mercedes-AMG was tasked with building a model from scratch, it went to town.Not only did the SLS evoke the 300SL with its gullwing doors, but it also housed the M159 engine in its long nose, a reworking of AMG's own V8 and the last naturally aspirated engine to feature in a Mercedes.It was, in many respects, marvellous – and because it was AMG's first go, momentous, too. Its replacement, although similar in some respects and not entirely unrelated beneath, is not to be thought of as a successor.Whereas the SLS was a supercar in the mega-GT mould, AMG's follow-up is smaller, cheaper, turbocharged and conventionally doored. It's a two-seat sports car, says Mercedes, which means that the manufacturer is less interested this time around in making a splash and more concerned with stealing customers from under the noses of Audi and Porsche.That's considerably more difficult than building a low-volume supercar, particularly as Mercedes has stuck with the SLS's gameplan: keeping its big engine in front of the driver rather than behind, nestling the cabin to the rear of a long-nosed body and even providing a decent boot, this time with a convenient liftback.It is also comparatively large and not tremendously lightweight. But it is beautiful. And it's still powered by a hand-built V8 – AMG's newly developed biturbo unit, producing 456bhp in the standard car and 503bhp in the more expensive (and likely more popular) S model tested.As in the SLS, the power goes to the rear wheels via a transaxle, which helps to keep the weight distribution at what Mercedes calls an optimum 47/53% front-rear split. The V8 itself is mounted sufficiently far back on the aluminium spaceframe that the manufacturer prefers to describe it as front mid-engined.In point of fact, it describes the GT as a lot of things, most notably the embodiment of the "spirit of the glorious Mercedes sports cars". That it may be, but is it sufficiently good to outshine the Porsche 911 Carrera or new Audi R8?



New Lotus Evora 400 driven; Koenigsegg One:1 tested; Mercedes-AMG GT S road test; Ferrari 488 Spider revealed
This week's Autocar, dated 29 July, features our first drive in the storming new Lotus Evora 400.
Estimated to cost £73,000 when it goes on sale in August, the Evora 400 offers more power, less weight and a shaper chassis than the standard car. Matt Prior straps in to deliver the first verdict on what is the most important new Lotus in recent years.
Also driven in this issue:
Koenigsegg One:1 - Koenigsegg's latest hypercar is claimed to be the fastest production car in the world.
Skoda Superb - We try the entry-level diesel variant of Skoda's new flagship estate
Honda Jazz - Can a fresh chassis and new engine help Honda's supermini to remain competitive?
The news section this week is led by the new Ferrari 488 Spider - the open-top variant of the 488 GTB. Due to go on sale in the spring of next year for around £200,000, the 488 Spider is Ferrari's most powerful mid-engined drop-top yet. We've got the full details and pictures.
Elsewhere, we've got the full scoop on Audi's new RS4 - which will get a turbocharged V6 engine with as much as 500bhp. A saloon variant will also be rejoining the range. We've also got spy shots of Audi's new A4 Allroad and the all-new Q5.
Alpine's upcoming sports car has been spotted testing, too, with our latest pictures revealing the car's interior for the first time.
Our eight-page road test this week features the 503bhp Mercedes-AMG GT S. Is this new Mercedes-AMG sports car a worthy successor to the mighty SLS? Our road testers deliver the definitive verdict.
The long-term test fleet sees some changes this week as we swap our Audi TT coupé for a roadster, while our A6 Avant faces a damage repair bill. James Ruppert tells us how to bag a US-built family car bargain, and our used car buying guide is offering automotive style on a budget, from just £2000.
Autocar magazine is available through all good newsagents and for download from Zinio and the Apple iTunes store.
You can also buy one-off copies of Autocar magazine from Newsstand, delivered to your door the morning after.
Alternatively, never miss an issue – subscribe to Autocar magazine today.
Get the latest car news, reviews and galleries from Autocar direct to your inbox every week. Enter your email address below:
It's nearly the end of the line for the perennial Land Rover Defender. This Heritage limited edition harks back to the early days Say hello to Huey Junior. Huey Senior, for those who don't know, was the original 1947 pre-production Series I Land Rover, so-called because it carried the registration plate HUE 166.This limited-edition (only 400 will be made for the UK) Heritage model carries the HUE 166 number on its front wing and on labels stitched into the seats, and is one of three run-out models that will draw 67 years of Defender production to a close next January.As well as the evocative badging, these exclusive Heritage models also come in this very attractive shade of Grasmere Green metallic paint, with Almond Cloth seats, steel wheels, a white roof and a Heritage Style Grille, to complete that 1940s look.If you fancy one, you'll need to look lively and sprint down to your nearest Land Rover dealer. They may seem expensive at nearly £31,000, but plenty of people will want to buy one for a slice of history, and they'll be confident that this brand new classic will become highly collectable in the future.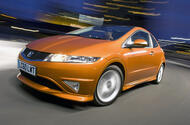 If the Ministry of Defence is splashing out on runabouts, here's what we recommend
Taxpayer-subsidised vehicles are a bone of contention for me. I have a thing about how my money is spent and once got into a lot of trouble for suggesting that I could do it better.
I noticed recently that the Ministry of Defence has splurged £120 million on new motors. Why? These are not fighting vehicles but essentially runabouts for short journeys, all on some sort of clever lease arrangement.
So if I were going to recommend a runabout for the MoD to buy in bulk, what would it be? First, a Honda Civic. I'd be tempted to go for something from 2000 for £350. For that, you get a 1.5i VTEC Sport - a practical five-door job that will never wear out.
However, many of them will have been sacrificed under the scrappage scheme, so finding a few hundred examples now could mean buying further afield from the Far East. And although I am perfectly serious about relics being able to do a job, there are probably some health and safety rules about government departments running 15-year-old motors.
In that case, slightly younger cars would be required. I'll make another rule: they have to be made in the UK, to keep some money sloshing around the local economy.
So another Civic, then. Why tie up public resources on a contract hire scheme when, with a self-imposed five-year age limit and a budget of £4000 per car, the spaceship-style 2010 2.2 CTDi ES could be the government vehicle of choice?
If something bigger were required, we could look at the Burnaston-built Toyota Avensis. It's anonymous, efficient and really roomy, plus it won't give anyone any sleepless nights, because it will just keep on going. Also, leave them for a few years and they don't cost very much at all. About £5000 buys a five-year-old 2.0D-4D T2. What could be better for shifting armed forces stuff, especially if they plumped for the estate version?
Meanwhile, the top brass will no doubt insist on nothing less than a Lexus. That's what I would recommend, but they're not built in Blighty. Jaguars are, though. They also have a pleasing ability to become affordable rapidly.
We don't have to go for the latest XJ, because the old one was great. It looked sensational and already had some of the aluminium elements that make modern Jags class leaders. So we're looking at a 2007 2.7 TDVi Sovereign at around £7000.
Older Jaguars aren't as flakey as they used to be, and I would argue that the running costs on one of these should be containable. Also, couldn't these be serviced by the brilliant Royal Engineers?
I could be in trouble again…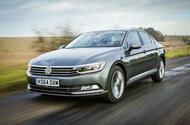 Volkswagen Group leads global car sales in the first six months of this year, overtaking Toyota as the world's largest car maker
Volkswagen has surpassed Toyota as the world's largest car manufacturer by sales in the first half of 2015.
Toyota today announced that it sold a total of 5.02 million cars worldwide in the first six months of this year - some way behind the 5.04 million units announced by the Volkswagen Group earlier this month. That figure includes cars from Volkswagen's key brands, including Audi, Skoda, Seat and Porsche.
Those figures represent decreases for both manufacturers compared with the same period last year - with Toyota and Volkswagen reporting declines of 1.5% and 0.5% respectively.
Analysis by Bloomberg suggests Volkswagen's sales have held relatively firm thanks to accelerated demand in Europe, where the market is growing at its fastest rate for more than five years. In particular, sales of the Volkswagen Passat and Porsche Macan have helped to give VW a firmer footing in Europe, where its sales have risen by 6%.
Conversely, Toyota is understood to have suffered from reduced demand in China, while failing to experience the same gains in Europe.
Speaking to Bloomberg Business, Advanced Research Japan analyst Koji Endo said: "Toyota versus Volkswagen is going to be a very close race. These companies want to make the profitability side much more important than volume."
This isn't the first time the VW Group has achieved the title of world's largest manufacturer. In 2009 it took the title from Toyota by delivering 4.4 million vehicles in the first nine months of that year, compared with Toyota's 4.0 million.
In 2010 Volkswagen set itself the target of becoming the world's largest car maker by 2018.
These latest results mean that General Motors is now the third largest car maker, selling 4.86 million vehicles in the first six months of this year.
Get the latest car news, reviews and galleries from Autocar direct to your inbox every week. Enter your email address below: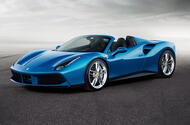 Ferrari's most powerful mid-engined drop-top to date is set to go on sale next spring for close to £200,000
The Ferrari 488 Spider is the most powerful mid-engined convertible that the company has yet made. Its turbocharged V8 engine delivers 660bhp at 8000rpm.
The Spider uses a similar folding hard-top to that of its predecessor, the 458 Spider. Ferrari says the hard-top is 25kg lighter than a cloth roof and takes just 14 seconds to fold up or down. When folded down, the roof lies flat on top of the engine.
Despite the removal of a fixed roof, the 488 Spider is claimed by Ferrari to have the same torsional rigidity as the 488 GTB, thanks to its spaceframe chassis. It is made of 11 different aluminium alloys in conjunction with other metals, such as magnesium. These gains have led to a claimed 23% improvement in chassis rigidity compared with the 458 Spider.
The 488 Spider is marginally heavier than the 488 GTB. With a 1420kg dry weight when fitted with optional lightweight equipment, the open-topped 488 is only 50kg heavier than the coupé and is 10kg lighter than the 458 Spider.
The 488 is the most aerodynamic drop-top that Ferrari has made and has several major visual changes from the coupé. The most notable ones are the large flying buttresses, which sit behind the two seats. They are designed to send airflow to the engine cover and into the air intakes.
The rear spoiler, which channels air through a gap on the rear lip, remains unchanged from the coupé. The Spider also gets the GTB's adjustable rear diffuser, which varies its position depending on speed and throttle input.
To improve in-cabin comfort, the 488 Spider has an adjustable rear wind stopper in the form of an electric glass window. It can be placed in three different positions to increase protection as desired. It can also be dropped while the roof is in place to increase the sound of the engine in the cabin even in poor weather conditions.
Ferrari has tweaked the 488's suspension for the Spider, increasing compliance to make it a little more comfortable than the GTB, because Ferrari reckons the convertible model is more likely to be used on the road than on circuits. The exhaust noise has also been slightly detuned, so the noise at speed is less overpowering with the roof off.
The engine itself is identical to that of the GTB and gives the Spider the same claimed 0-62mph time of 3.0sec, although 0-124mph takes marginally longer, at 8.7sec to the fixed-head car's 8.4sec. The top speed is 203mph. Fuel economy and CO2 emissions are unchanged from the GTB's, though, at a combined 24.8mpg and 260g/km.
Pricing has not yet been confirmed and is likely to be revealed in September at the Frankfurt motor show, where the car will make its official public debut. However, it is expected to follow a similar pricing pattern to the 458 Italia and Spider, with the convertible 488 model attracting a £20,000 premium over the coupé. With the coupé starting at £183,974, a price of between £200,000 and £205,000 is most likely.
The Spider is set to come with the same equipment and options as the GTB. Right-hand-drive cars are due to go on sale in late spring next year.
Get the latest car news, reviews and galleries from Autocar direct to your inbox every week. Enter your email address below: