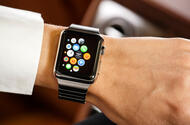 New app can control in-car systems, including seats, infotainment and climate control
Bentley has launched a new Apple Watch app that can control certain in-car systems in the Bentayga SUV.
The app, which is downloadable from the Apple App Store now, can remotely activate climate control, heating ventilation, massage functions and the car's entertainment systems.
It can also display real-time information including vehicle speed, distance travelled and the temperature outside.
The Apple Watch connects to the Bentayga via Bluetooth, so its use is limited to when passengers are within Bluetooth range and the car's ignition is on.
Bentley's electrical and electronics director Dan Whittaker said: "The Bentayga is technologically advanced and combines this with luxury in a way only Bentley can achieve. This new Apple Watch connectivity is another example of how we are constantly innovating in order to enhance the customer experience."
The Bentayga is Bentley's first SUV and it is priced from £160,200. Demand was so high when the model was launched late last year that expected delivery dates were pushed back into 2017 almost immediately.
Bentley's Apple Watch app isn't the first of its kind on the market. BMW has offered its i Remote app for i3 and i8 drivers for some time; much like the Bentayga software, it can display a car's status and control certain in-car features.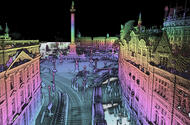 Photos of London, as taken by a self-driving car, demonstrate layers of mapping needed for an autonomous world
'Autonomous driving' is the hottest phrase in the automotive industry right now, and never has a topic been more hotly debated with recent industry discussions surrounding the role of the insurance industry. 
But, as is often the case, the technology for autonomous cars is way ahead of the policy-refining and infrastructure, and these photos show us one area where vehicles are more than capable – accurately mapping what's around them.
Audi, BMW and Daimler bought mapping company HERE from Nokia last year, demonstrating how important this tech is for future vehicles. Now HERE has mapped London, creating a range of 3D images showing the level of detail which autonomous vehicles have at their disposal. 
Most closely akin to Google Streetview cars, HERE's 'True' vehicles use LiDAR (light detection and ranging) tech to pinpoint kerbs, trees and road furniture to a 10cm accuracy. All of this information is then transposed to a dynamic representation of the road, called HERE HD Live Map, which updates in near real-time, according to HERE.
These cool-looking photos combine three layers of maps:
HD Map layer contains details of precise lane geometry and boundaries, informs the vehicle of the roads around it and knows which lane it is allowed in. This layer provides traversal information including lane type, markings and speed limit information.
Live Roads layer tells the vehicle about upcoming congestion, temporary road layouts and adverse weather. It does this by processing real time sensor data from vehicles already on the road and integrating real-time traffic information, weather and even road conditions.
Humanised Driving layer analyses existing driver data so that the vehicle knows the appropriate speed to travel in certain driving conditions, based on personal preferences. Just because the speed limit is 60mph, it doesn't mean the car should take a corner on a country road at this speed.
All of this sounds like some pretty intelligent tech, but there's no doubt that public perception is still lagging - a recent WhatCar? survey showed that 69% of drivers found the idea of autonomous driving "unappealing".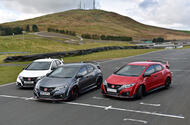 A drive north to Scotland tests our hardcore hatch's GT credentials
Road trip: a phrase loaded with potential for exciting adventures, spontaneous diversions and over-indulgence on service station cuisine.
My trek was short on imagination, because I was taking a path up the UK's motorways from Berkshire to Scotland, but this was the farthest I'd gone in our Civic Type R in one go.
When we ordered our car, we specified GT trim, which includes convenience features, such as automatic lights and wipers, a sat-nav and even one of those old-fangled CD players.
And GT stands for grand touring, yes? Well, I wasn't expecting limo-like refinement, but would this road-going hot rod be bearable over such a long trek?
It didn't start well: the sat-nav recognised my destination's postcode but then proclaimed "cannot calculate route" — a quirk that no amount of menu prodding could resolve.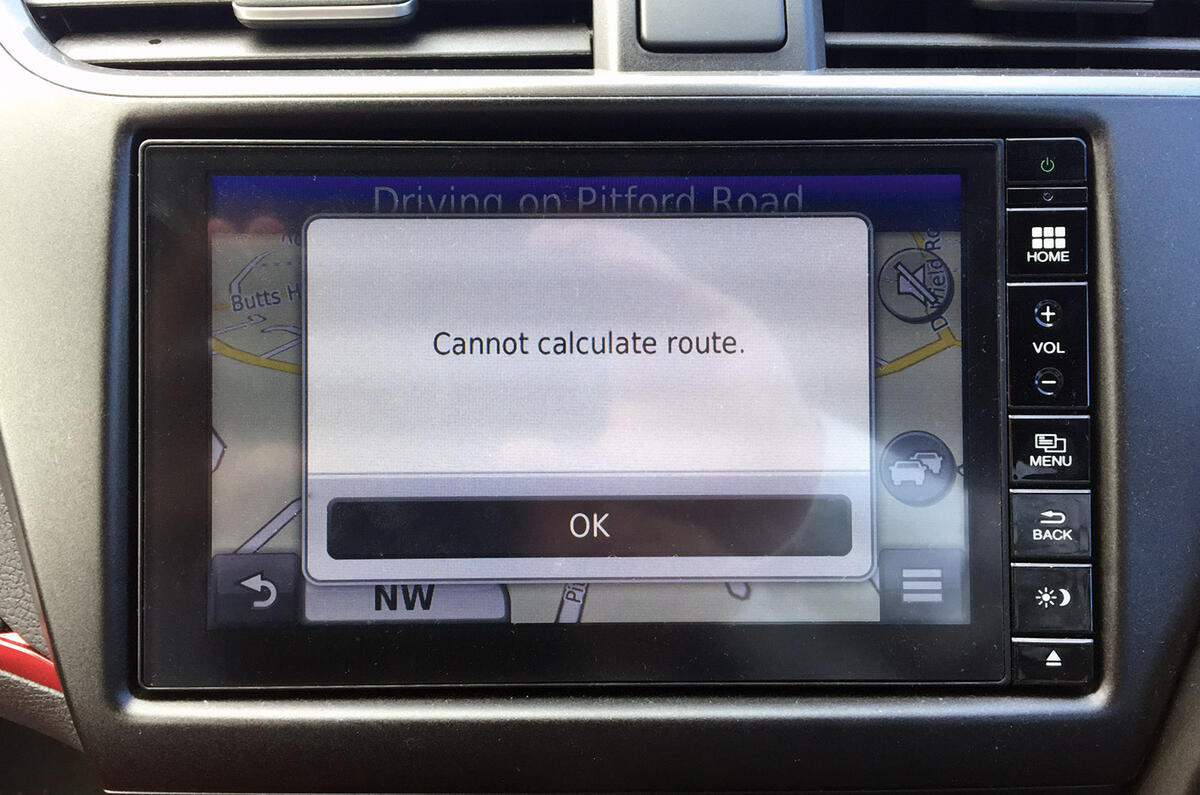 Just as well I only needed directions at the very end of my journey. Before that, I had miles of motorway on which to assess the Civic.
Some colleagues find the Type R's firm ride impossibly uncomfortable. Perhaps I've grown used to it, but I find it acceptable on motorways — unlike the level of road noise from those fat tyres.
The ride is less fun across broken roads, a fact that was hammered home when I turned off the M74 and onto the A702, an old Roman road.
After a few miles, there's a section that I suspect hasn't been resurfaced since Gnaeus Julius Agricola thundered along it in his chariot.
The long stretch of pockmarked highway was a reminder of how the Civic's crashing race car rigidity can prove invasive, prompting a meandering path around imperfections.
After an overnight stop near the Forth Road Bridge, the destination was Knockhill circuit, where I received useful track-driving tuition from Honda's own touring car champ, Gordon Shedden.
More on that in the future.
As I left Knockhill to drive home, I was faced with one of those decisions that define road trips: should I head east back to the motorway, or turn west on a B-road?
I chose the latter, and on a dry, smooth and largely traffic-free road under a clear blue sky and with perfect visibility, the Civic was as enjoyable as it has ever been.
I could enjoy the tremendous grip and the fizzing, exploitable mid-range capability of the turbocharged engine.
Hours later, near the end of a drive that got progressively more traffic-clogged and storm-hit the farther I drove, I stopped for fuel. I also topped up the screen wash, but in my jaded state I fumbled the fluid reservoir's cap into the engine bay.
I can still see it but can't work out how to reach it without getting the car on a service ramp.
Why Honda doesn't tether the cap is beyond me, but when I find myself grumbling about such matters, it's indicative of this car's impressive capabilities, which are proving rather more rounded than I expected.
However, Young Tom Ryder came to Autocar recently for work experience and arrived bearing a gift.
Tom's father Jason works at Honda UK's HQ in Bracknell, and the present was a washer filler cap. I'd been looking at one on eBay for £6.50, so I'll spend that money treating the Honda to a wash instead.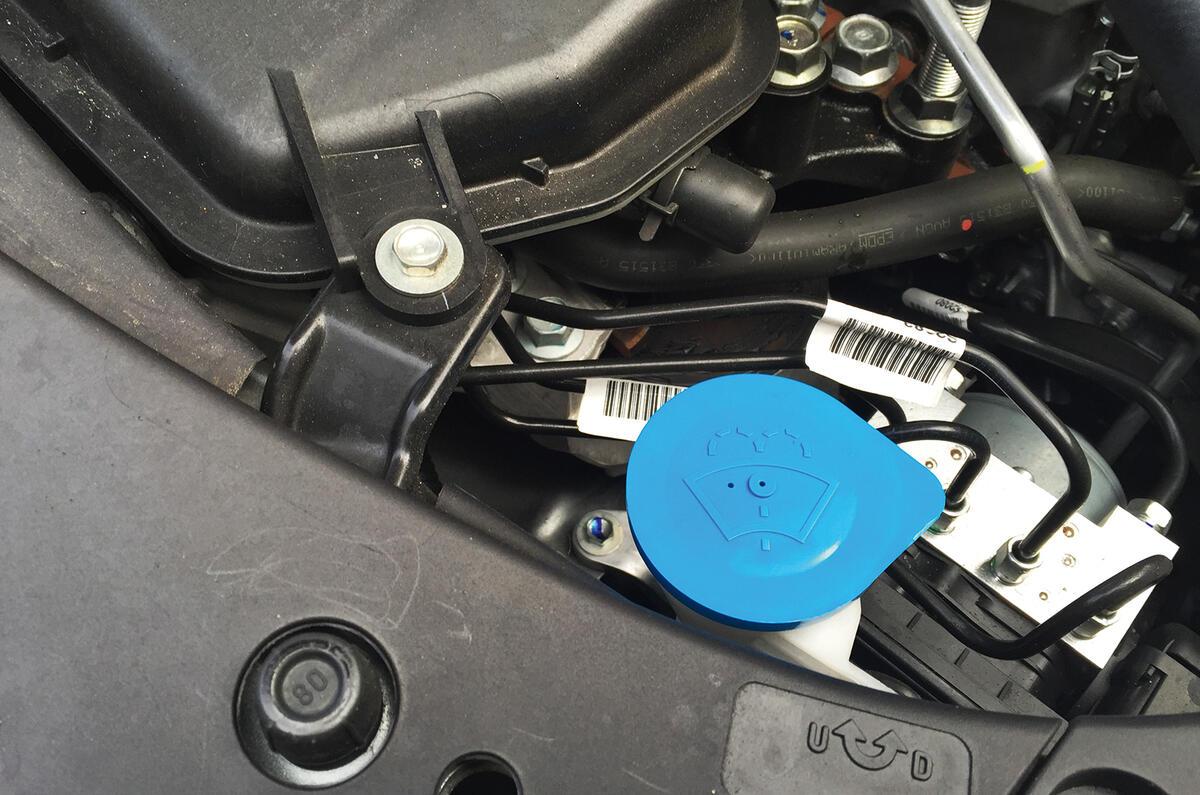 Mileage 11,995 Price £32,295 Price as tested £32,820 Economy 32.9mpg Faults None Expenses Oil £13.71, front discs and pads, front tyres, oil and filter £1583.05
Read our previous long-term reports: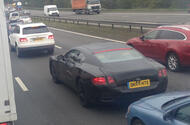 New, lighter luxury coupé will switch to platform shared with next generation Porsche Panamera; hybrid powertrain will be among engine options
The next-generation Bentley Continental GT has been spotted testing in the UK by eagle-eyed Autocar reader Grant Gamble, who photographed the car while in a traffic jam on the M1 motorway.
The new picture is the second time we have seen a 2018 Bentley Continental GT development mule wearing its own bodywork. Previous mules were seen in the skin of a modified Porsche Panamera.
The new Continental body shape echoes the design of the Bentley EXP 10 Speed 6 concept car, with a lower front and rear than the current car, as well as shorter overhangs and a shorter wheelbase.
The Continental range will be significantly lighter than the outgoing model, boss Wolfgang Dürheimer has said, and the first third-generation Continental model to appear should be the GT coupé in 2018. It will be followed by a new GT Convertible and the Flying Spur four-door saloon.
Like the firm's new Bentayga SUV, the Continental's bodyshell will be a hybrid-materials structure, with assorted high-strength steels reinforcing a body made mainly from aluminium. The current car is steel-bodied.
This change will contribute to a mass-reduction effort that should drop the car's weight substantially below the 2375kg of today's GT. However, it will not fall below two tonnes, Dürheimer said.
The next Continental will be based on a new platform called MSB co-developed by Bentley and Porsche. It will also be used in lengthened form for the next-generation Panamera, which explains why the test mule in earlier spy pictures used a shortened current Panamera bodyshell with an altered ride height and cooling to meet Bentley's specifications.
Powertrains will include the all-new 600bhp W12 that's making its debut in the Bentayga and an updated 4.0-litre petrol V8. There will also be a petrol V6 plug-in hybrid, which will use a set-up that develops 410bhp in today's Porsche Cayenne plug-in hybrid.
It's unlikely that Bentley will offer the new diesel V8 in the Continental. This engine is soon to appear in the Bentayga with around 400bhp, rather than the 380bhp that it develops in the Cayenne.
Speaking at the Bentayga launch, Dürheimer said his "personal goal is a sustainable, stand-alone business with an annual production volume of 20,000 units". He envisages seven model lines, although the Bentayga-derived sports SUV and the production version of the EXP 10 Speed 6 coupé that would make up the sixth and seventh ranges have yet to be signed off.
Talking about the advantages of Bentley being part of the new Sports and Luxury Group at Volkswagen, Dürheimer said the VW Group test drives that take place in Namibia will now be split among the new groups and involve fewer cars. More can be achieved this way, he said.
Another gain will be sharing research and development skills, as well as a supplier base suitable for high-performance and luxury models from Porsche, Bentley and Bugatti. Dürheimer added that Lamborghini's absence from this group "makes no sense".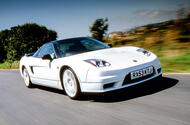 As the new Honda NSX gears up to reach customers, take a look back at how the old one bowed out with a bang 12 years ago
When Honda brought production of the first-generation NSX to an end in 2005, after 15 years, few could have guessed it would be a decade until we got to meet its successor. The Japanese supercar was universally loved for its sharp-edged looks, all-aluminium body and brilliant driving dynamics. Nevertheless, as a last hurrah, Honda launched a more hardcore, focused R version, and in 2004 we got our hands on it.
"Anyone who has ever played the game Gran Turismo, and I mean really played it by sifting for hours through the specification sheets of the car, balancing a rigid weight reduction scheme against extra torque, a lower ride height and a couple more degrees of camber for that extra bit of turn-in through the final bend at the Grand Valley, will appreciate this car more than most," we wrote. "In isolation, the modifications are not huge, but as a whole, they amount to a completely different car."
The NSX went on a diet for its R makeover, losing its air conditioning system, which reduced its already low kerb weight to 1270kg. The NSX-R was distinguished further from the standard car with a lighter flywheel and shorter throttle pedal travel to boost response. Bigger brakes were fitted, too.
The improvements went on: "Its suspension is stiffer and lower, and the body has been similarly modified with the addition of strut braces and the use of carbonfibre in vital areas. The final drive has been altered to improve acceleration. And the wheels are stiffer and lighter to reduce unsprung weight, the tyres having been developed to maximise the effects of the new suspension." The power steering system was also removed to reduce weight and increase feel.
However, the most significant changes concerned the aerodynamics, "with its new Lamborghini Diablo GT-style carbonfibre bonnet nostril and a big rear diffuser/spoiler package".
Our testers liked the look of the NSX-R. "Somehow it manages to look both incredibly delicate in its detailing and massively purposeful overall," we said. "It also looks as if it would be horrendously expensive to repair should the unthinkable happen."
At the time, though, we weren't so impressed with the lack of central locking and electrical door mirror adjustment, removed in the name of weight saving, in a car costing £75,000.
So what difference did all the improvements make to the NSX-R? "Move away for the first time and two things become obvious: how much stiffer and more uncompromising the ride is compared with the regular NSX's, and how much heavier the steering is," we said. "Even at low speeds, the R feels like a much, much more serious piece of kit than the standard NSX. "At 6000rpm the beginning of the end of the world starts to happen."
Our testers found, however, that the ride was the NSX-R's Achilles' heel, as it was simply too firm for most UK roads. While the upside was more mechanical grip, it left us with a quandary: "Whether you could forgive the NSX-R's dreadful ride in exchange for its mighty strengths, and for the fact that it's clearly one of the great driver's cars of our time, well, it's a difficult one." With luck, Honda won't give us the same dilemma with the rumoured Type R version of the all-new NSX.
Matthew Griffiths
Previous Throwback Thursdays
26 April 1986 - Rover's sleek CCV concept
18 October 1989 - VW's vision of a 21st century Golf
2 April 1986 - Figuring the MG Metro 6R4 rally car
10 March 1979 - A Rover SD1 with a difference
4 September 1996 - The original Porsche Boxster driven
5 April 1986 - Audi Quattro vs Porsche 944 Turbo
16 May 1987 - Ford Escort XR3i Cabriolet
17 October 1981 - The £12,000 baby Aston Martin
16 January 1985 - The launch of the Sinclair C5
15 April 1960 - Porsche's four-cylinder roots
Individual copies of Autocar with free next-day delivery can now be bought through Magsdirect.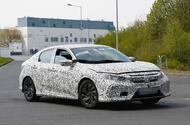 The hatch version of Honda's next-gen Civic has already appeared on a patents website; now we've had a glimpse of its interior during testing
Spy photographers have captured these images of Honda's next-generation Civic hatchback, revealing its interior in undisguised form for the first time.
The new pictures all but confirm that the European-spec hatchback will get the same dash design as the US-spec saloon, with a clutter-free design and compact infotainment screen housed in the centre console.
Like the Geneva concept by which it is heavily influenced, the Mk10 Civic is expected to be longer, wider and lower than the current hatch, giving it more cabin and storage space. The concept is 30mm wider, 20mm lower and 130mm longer than the current car, making it 140mm longer than a Ford Focus and 245mm longer than a Volkswagen Golf.
Unlike the hot hatch-like concept, today's development car and earlier patent images show what regular models will look like. Although the overall shape is the same, the regular car gets simpler, less aggressive bodywork and smaller wheels. It also appears to have a hidden tailpipe as opposed to the sportier concept's centrally mounted twin-pipe set-up.
Video: Honda NSX first drive review - the perfect everyday supercar?
We first caught a glimpse of the 2017 Civic's design when development mules of the saloon version were spotted testing last year. Now we've had a glimpse of a test mule, it looks like the hatch and saloon are likely to be based on the same wheelbase.
Nothing has been confirmed, but we also expect a Tourer estate to join the line-up, with a hot Type R arriving last as the range-topping model.
The Civic will be launched with three engines, including two new turbocharged VTECs – a 1.0-litre three-cylinder and a 1.5-litre four-cylinder. Details are yet to be confirmed, but we expect the 1.5-litre engine to produce about 174bhp and the 1.0-litre to offer about 100bhp while emitting less than 100g/km of CO2.
Honda and Ariel renew exclusive engine supply deal
The final engine at launch will be a 1.6-litre i-DTEC diesel, which will be carried over from the current car and should be good for close to 80mpg combined.
The most potent model, the Civic Type R, should feature a more powerful version of the current car's 306bhp 2.0-litre turbocharged VTEC unit.
We expect the 2017 Honda Civic to be officially unveiled in the autumn.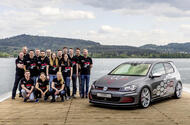 12 apprentices spent nine months designing and building this ultra-hot, one-off Golf GTI; it's being shown alongside the new GTI Clubsport S
Volkswagen's latest batch of apprentices has created a 394bhp version of the Golf GTI called the Heartbeat, which is on show at the Wörthersee meeting in Austria this week.
The one-off model, created by a team of 12 apprentices aged between 20 and 26 years old, has taken nine months to create and features a heavily reworked version of the GTI Performance's turbocharged 2.0-litre engine. After mechanical and software upgrades, peak power has grown by a substantial 167bhp, dwarfing the output of VW's latest fastest production Golf, the 306bhp GTI Clubsport S.
The car also sits on lowered suspension and features aluminium BBS 20in wheels. It has aggressive-looking bodywork and is finished in two-tone grey, and features a 1360-watt sound system in the back.
It's not the first time we've seen a Golf with close to 400bhp. The R400 concept of 2014 was destined for production after its Beijing motor show debut, but despite hope that it would make production, the model has now been shelved.
Golf R Variant Performance 35
Alongside the Heartbeat at Wörthersee is another modified Golf, but this one is based on the estate all-wheel-drive Golf R and is called the Variant Performance 35. It was created by a different team of apprentices from Volkswagen's Sachsen plant (where the Golf estate is exclusively produced), and has had its 2.0-litre engine uprated to produce 345bhp.
Although this is a lower power output than the other car, the Variant Performance 35's key feature is its multi-layer exterior paintjob, which has been applied entirely by hand. The exterior pattern continues into the cabin where there are also on LED stars in the headliner.
Like the other one-off Golf, the Variant Performance 35 has a powerful sound system inside, but this one has 12 speakers capable of outputting 2500 watts.
Volkswagen has also demonstrated its new record-breaking Golf GTI Clubsport S to the world at Wörthersee, just hours after Autocar broke the news that it had stolen the front-wheel drive lap record from Honda at the Nürburgring.
You can read more about the car and its 'Ring lap here, and meet its driver here.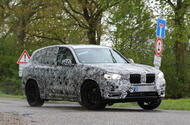 The third generation of BMW's mid-size SUV will arrive in 2017, with the range including hybrid powertrains for the first time
The third generation BMW X3 has been spotted testing once again ahead of its planned unveiling in 2017, with spy photos revealing its interior.
The new X3, known internally by the codename G01, will get an upgraded cabin with a bigger infotainment screen on top of the dashboard. This is expected to come with the latest version of BMW's iDrive system.
Previous spy pictures confirmed the X3 will retain the same basic shape as the second generation model, but also suggest the car will come with a more extensive package of optional M Performance parts, including larger wheels, a roof spoiler and a quad exhaust set-up.
The third generation prototype also has longer rear doors and a modified glass house with longer rear quarter windows. This suggests it will have a slightly longer wheelbase than the 2810mm of its predecessor.
While BMW officials say that no decision has yet been made to produce a full-blown X3 M model, a high-performance version of the car could receive up to 425bhp from the same turbocharged 3.0-litre in-line six-cylinder engine as the latest M3. Such a car would allow BMW to compete against the Porsche Macan Turbo and upcoming Mercedes-AMG GLC63.
Read our review of the BMW X3 as we put it through its paces
This test mule also has a less heavily raked rear window – a development that suggests BMW may be trying to give the X3 more luggage capacity over its rival, the Audi Q5.
Underneath, the new X3 is earmarked to receive a revised high strength steel platform along with a modified double wishbone (front) and multi-link (rear) suspension. BMW sources also say the new SUV will gain a new electrical system that will "open up new directions in safety systems and connectivity options".
The same underpinnings and electrical system will also underpin the second generation X4, which is set to appear in 2019.
The engine line-up for the new X3 is set to include a range of updated four-cylinder and all-new six-cylinder direct-injection petrol and common-rail diesel units. A six-speed manual gearbox will be standard with selected four-cylinder engines, while a new ZF-produced nine-speed automatic with the latest fuel-saving technology is likely to be mated to all other powerplants.
BMW is also planning to offer selected four-cylinder models with rear-wheel drive; these will be sDrive models. However, the majority of the new X3 line-up will continue to be standard four-wheel drive xDrive models.
Autocar has been told the most frugal new X3, a six-speed manual successor to today's sDrive18d running a revised common rail injection system among other developments, will achieve combined fuel economy of more than 56.5mpg.
According to insiders close to BMW's M performance car division, the highlight of the new line-up will be a new X3 xDriveM40i M Performance model. It is earmarked to run a tuned version of BMW's new 3.0-litre in-line six-cylinder petrol engine, which features in the new 7 Series.
For Europe, there will also be a diesel variant running a detuned version of BMW's punchy 376bhp triple turbocharged 3.0-litre in-line six-cylinder engine, as used by the X5 M50d.
One model BMW insiders say is likely to form part of the new X3 line-up is a frugal X3 xDrive35e. Baby brother to the new X5 xDrive40e, the new plug-in petrol-electric hybrid has been conceived around the same driveline hardware as the 330e that is set to appear early next year.
The new X3 will continue to be produced alongside the X4, X5, X6 and upcoming X7 at BMW's Spartanburg factory in South Carolina, USA.
Greg Kable and Sam Sheehan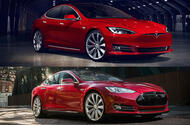 Recently updated electric five-door gets a new mid-range battery pack, in addition to tweaks inside and out
Tesla will add a 75D specification to its Model S range, which will sit between the 70D and 90D specs. 
Although UK prices haven't yet been announced, US customers can opt for the improved powertrain at a cost of $3000 (around £2068). Customers who have recently bought a Model S can also opt to upgrade to 75D, although only very recent purchases will be considered, and a Tesla spokesperson could not confirm whether this will be for free or if the $3000 charge will be applied. 
A clue about the 75D's planned introduction was first revealed when the California Environmental Protection Agency published a list of cars approved to carry a single occupant carpool lane sticker, on which the 75D was listed, despite there being no such option on the Model S yet. 
The battery pack will add 19 miles to the range over the Model S 70D, bringing it up to 259 miles, although these figures are American Environmental Protection Agency figures. European-tested range is yet to be confirmed. The Tesla spokesperson could not confirm any more details about the 75D, or if it would appear on the Model 3 or Model X in the near future.
Tesla recently facelifted the Model S for 2016, giving its all-electric fastback an updated front grille and two new interior decor choices.
The facelifted car's nose now features a slimmer black section and restyled headlights in order to create a face that's more closely aligned with that of the Model X. The changes are illustrated in the comparison picture above.
Inside, buyers can now choose from Figured Ash Wood or Dark Ash Wood trim.
Tesla recalls 2600 Model X vehicles
The Model S has also inherited the air filtration system of the Model X, which Tesla says is 100 times more effective than other premium systems. The brand claims the HEPA filter can remove 99.97% of particulate exhaust pollution and almost all allergens, bacteria and contaminants.
Tesla Model 3 spotted in the wild
The Model S's electric drivetrain options remain unchanged, but the car's standard charger has been upgraded from 40A to 48A, enabling faster charging when connected to higher-amperage charging sources.
Sources have suggested a more potent P100D model will join the range at a later date, sitting above the P85D and P90D, but Tesla is yet to officially confirm this.
The starting price for the new Model S in entry 70D spec is £58,300, but buyers can knock £4500 off that figure once the UK government's green car grant is added. Tesla says sales and production for the facelifted Model S have started today.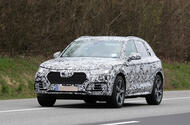 Audi will take on the BMW X3, Mercedes-Benz GLC and Volvo XC60 with its next-generation Q5 SUV
Audi is taking renewed aim at the BMW X3, Volvo XC60 and Mercedes-Benz GLC with an all-new second-generation Q5 - and these are the latest pictures of the model, revealing its new grille and interior details for the first time.
Although heavily disguised, a similar front-end treatment to the Q7 is visible, with more angular headlights and a thick grille surround, finished in chrome. The shape is different to that seen on Audis of late, suggesting the new model could introduce a slightly different design language. More rakish lights also feature on the rear of the car, while the chunky profile of the Q5 is maintained.
The new pictures also reveal one of the next-gen Q5's interior door cards for the first time. There are clear similarities with the design of the Q7, suggesting the rest of the cabin could take influence too.
Earlier pictures of the car testing at the Nürburgring (below) show it in hot SQ5 guise. This is confirmed by the fitment of larger wheels and the car's use of more aggressively styled bumpers.
When launched, the Q5 will have a contemporary new look and a high-quality interior featuring the latest in-car connectivity functions. The model line-up will include a frugal plug-in hybrid and, later on, a performance-orientated RS Q5.
Closely related to the latest A4, the new Q5 has been engineered from scratch in a move that officials suggest has resulted in it shedding more than 100kg compared with the first-generation model that has been on sale in the UK since 2008. Nothing is official, but Autocar understands that the lightest of the new line-up, a price-leading rear-wheel-drive entry-level model, tips the scales close to 1620kg.   
Key to the weight loss is the adoption of the latest evolution of Audi's MLB platform already used by the new Q7 and A4. It uses a greater percentage of hot-formed high-strength steel and cast aluminium elements than the initial MLB structure, providing the new Q5 with not only much lighter but also more rigid underpinnings than its seven-year-old predecessor.
While the prototypes spied here are comprehensively disguised, the new SUV remains close to the existing model in size with a length of around 4700mm, a width of 1950mm and a height of 1650mm.
A moderate increase in the wheelbase, which currently stretches to 2810mm, promises to provide added levels of accommodation, most notably in the rear, where officials suggest the model benefits from additional leg and shoulder room. Boot capacity is also said to have increased beyond the nominal 540 litres of today's Q5.
Audi design boss Marc Lichte has given the Q5 a more rugged look than that of the recently introduced Q7. Seen here, elements such as prominent wheel arch flares and large wheelhouses are evident underneath the camouflage of these latest test mules. Like the original model, it also appears to feature a clamshell-style one-piece tailgate with integrated tail-lights.
As with the new A4, buyers will get to choose between standard bi-Xenon headlights, with LED and LED-based Matrix units set to be made available as an option, according to highly placed Ingolstadt insiders.
Inside, there is a highly contemporary dashboard similar in look to that first unveiled on the third-generation TT and continued with mild changes on the latest Q7 and, most recently, the new A4.
Buyers will get to choose between three different control systems: the standard and base MMI arrangements operate in combination with a 7.0in free-standing monitor and rotary dial, while the top-of-the-line MMI Plus system combines with a larger 8.3in monitor, rotary dial and touch pad.
As with the A4, the Q5 will also feature up to two separate Nvidia Tegra 30 chipsets – one for the free-standing monitor and the other for an optional active instrument display, each capable of supporting the latest Google Earth 7.0-based navigation in combination with MMI Plus. Audi is also working closely with driver assistance system specialist Mobile Eye to provide the Q5 with the latest in 3D camera technology for a variety of driver aids.
The new Q5 will be sold with a range of four-cylinder and V6 petrol and diesel engines from the outset. In combination with efforts that are claimed to have reduced aerodynamic drag to less than 0.30 and brought about a significant lowering in mechanical drag, they are said to provide fuel economy savings of up to 15% compared with the first-generation model.
The four-cylinder petrol and diesel engines and standard V6 diesel units are set to be carried over from the latest A4 without significant changes, while the V6 petrol engines form part of a new generation of powerplants being developed in a joint engineering project between Audi and Porsche under the codename KoVoMo.
Also planned is a new plug-in hybrid driveline option. It uses a 2.0-litre four-cylinder petrol engine in combination with two electric motors, with one mounted within the gearbox and the other within the rear axle. Already highlighted on the Audi Allroad Shooting Brake concept revealed at the 2014 Detroit motor show, the new system is said to provide the new Q5 with an electric range of up to 31 miles.
Moves are also afoot to provide the Q5 with a wider range of performance engine options. The 3.0-litre V6 diesel engine used in the existing SQ5 is rumoured to receive a moderate increase in output, taking it from 306bhp to around 325bhp. Also planned is a twin-turbocharged 3.0-litre V6-powered range-topping RS Q5 model developing in the region of 500bhp.
Alongside traditional quattro four-wheel drive, the new mid-sized Audi SUV will also offer rear-wheel drive in combination with the least powerful four-cylinder petrol and diesel engines. Gearbox choices will include either a six-speed manual gearbox, seven-speed S tronic dual-clutch automatic or eight-speed torque converter-equipped automatic depending on the engine that is chosen.
The new Q5 will be underpinned by a new five-link front and rear suspension system with steel springs and adjustable dampers, a set-up Audi engineers confirm is borrowed largely from the latest A4.
Unlike its more on-road-focused sibling, though, the new SUV is planned to be offered with an optional air suspension offering an automatic self-levelling feature as part of efforts to provide it with an improved ride and enhanced towing qualities.
To free up production capacity at its main Ingolstadt manufacturing facility in Germany, the second-generation Q5 is planned to be produced in a new Audi factory in San José Chiapa in Mexico. Further assembly will take place in Changchun, China and Aurangabad, India. 
The model is set to go on sale toward the end of this year.
Read our extensive review of the Audi SQ5
Greg Kable and Sam Sheehan
FCA supplies Google with 100 Chrysler Pacifica Hybrid MPVs to test autonomous technology; the new cars will more than double Google's existing test fleet
Fiat Chrysler Automobiles (FCA) will supply Google with around 100 new Chrysler Pacifica Hybrid MPVs to be used for autonomous car technology development and testing.
The 2017 models will more than double Google's test fleet and are being purpose-built to incorporate the firm's existing autonomous hardware.
Last week it was reported that the car maker and Google owner Alphabet were close to securing a technology partnership, and this latest announcement confirms that a deal has now been finalised. It suggests the wheels are now in motion for FCA and Google to co-develop autonomous production models in the future.
FCA CEO Sergio Marchionne said: ""Working with Google provides an opportunity for FCA to partner with one of the world's leading technology companies to accelerate the pace of innovation in the automotive industry. The experience both companies gain will be fundamental to delivering automotive technology solutions that ultimately have far-reaching consumer benefits."
Google's self-driving car project CEO John Krafcik added: "FCA has a nimble and experienced engineering team and the Chrysler Pacifica Hybrid minivan is well-suited for Google's self-driving technology. The opportunity to work closely with FCA engineers will accelerate our efforts to develop a fully self-driving car that will make our roads safer and bring everyday destinations within reach for those who cannot drive." 
Last week reports suggested such a deal could result in Fiat Chrysler production models from brands such as Jeep, Alfa Romeo and Maserati featuring autonomous technology developed by Google. The American technology giant is widely acknowledged as being at the forefront of autonomous systems development, so this partnership could push FCA to the front of the race to produce a production autonomous vehicle.
Much like the development Pacificas, it is thought future prodution cars would be developed by FCA to incorporate Google's tech, which could also be sold as an off-the-shelf product to other brands in much the same way that Apple already supplies its CarPlay software to a large number of car makers.
Alphabet has previously held talks with General Motors, but that deal reportedly came to a close after the two brands couldn't agree who would legally own the software data. Ford also held talks with Google last year, but nothing official has been announced since.
Last month Google also joined forces with four other brands including Ford and Uber to encourage governments to create legislation to help with the introduction of autonomous cars.
Read more about autonomous cars:
Google reveals 13 near misses in two months for its self-driving cars
Fiat Chrysler cautious over electric vehicles and autonomous cars
Google autonomous vehicle crash - are we ready for self-driving cars?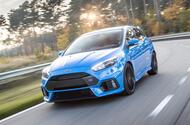 Phase one kit has been signed off; insiders expect power to approach 400bhp in upcoming packages
Ford tuning specialist Mountune has launched its first stage of upgrades for the new Focus RS after testing at the Nürburgring, giving the hot hatch more power and extra potential for future chassis modifications.
The biggest items in the 'phase one' kit are a set of 19in OZ Racing Leggera HLT wheels, which are 2.8kg lighter each than the standard items and 1.7kg lighter than the factory forged optional wheels.
Mountune says the wheels (which cost £1519.96 as a set) are half an inch wider than the factory alternatives, giving the car wider tracks for improved stability and extra space to facilitate any aftermarket big brake kits – suggesting the firm could launch one at a later stage. They're offered with an optional set of Michelin Pilot Sport Cup 2 tyres for an extra £900.
Read - Ford Fiesta ST Mountune review
Mountune has also upgraded the car's intake system, with new high-flow induction hoses and a boost hose upgrade kit. These wire-reinforced parts are not only more rigid than the standard plastic items but are also more resistant to heat damage, having been tested to 250deg C – about 70deg more than the standard car requires. This leaves plenty of room for boost upgrades, suggesting a Mountune one could be on the agenda in the future.
Additionally, RS owners can now have a Mountune-supplied Quaife ATB differential fitted to their car. The diff uses a gear-based system, as opposed to clutch plates, to offer smoother performance and improved traction. Mountune also says it makes the car's Drift Mode even easier to use. It sells for £726.
Watch - Ford Focus RS on video
Other key items in the kit include a polyurethane roll restrictor, which is said to reduce the rocking of the engine and gearbox during hard acceleration and improve response times, and a billet short-shift arm, which reduces the gearlever throw by 25%.
Mountune has refrained from revealing what difference to power output the intake modifications make, and it hasn't released any data to illustrate how the chassis adjustments affect handling. It does, however, promise improvements all round, explaining that further testing needs to be done before it can reveal any hard numbers.
As the kit's name suggests, this is the first of several stages of Mountune upgrades for the Focus RS. The firm says a power upgrade has already been developed and signed off for a later package, but details for it are yet to be released. Insiders think the full kit could edge the Focus RS's output towards 400bhp; as standard, the car's turbocharged 2.3-litre engine produces 345bhp.
Video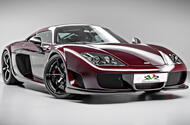 The London motor show is just around the corner, so take a look at everything we're expecting from the UK's newest car show
It may be the newest motor show in the country, but the upcoming London motor show isn't short on exhibitors. Here's our round-up of the most notable models to keep an eye out for on Autocar in the coming days.
Kahn London Motor Show Edition, Defender 90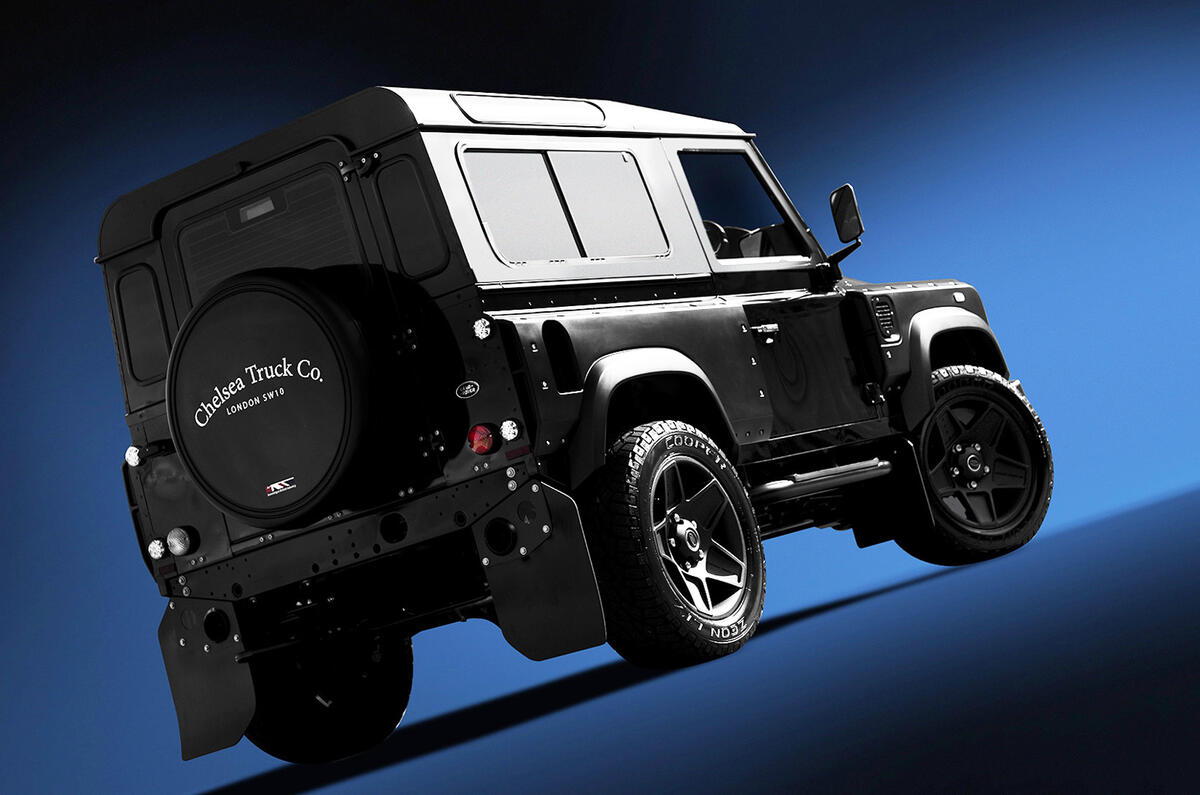 Kahn will bring a one-off, £65,000 Land Rover Defender to the London motor show. Upgrades include 20in wheels, modified bodywork and a host of interior tweaks. The Defender was given the once-over by Afzal Kahn himself, although compared with the Flying Huntsman and other Kahn Defenders, it's fairly restrained.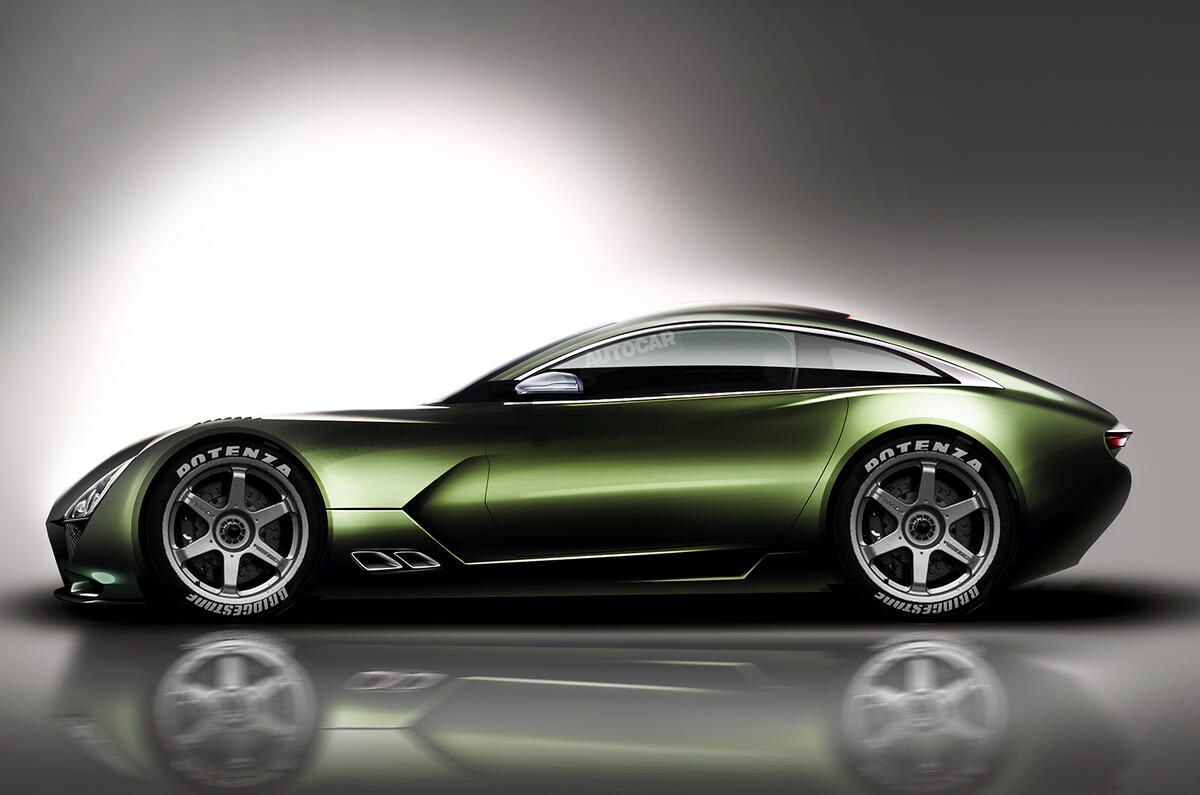 With TVR among the list of confirmed exhibitors, we're expecting to see more of the upcoming supercar, given the progress TVR has made with its manufacturing facility in recent months. Few details have been released as to what TVR will show, but we're expecting to see at least some of the design of the new model, from the scanty information TVR has released.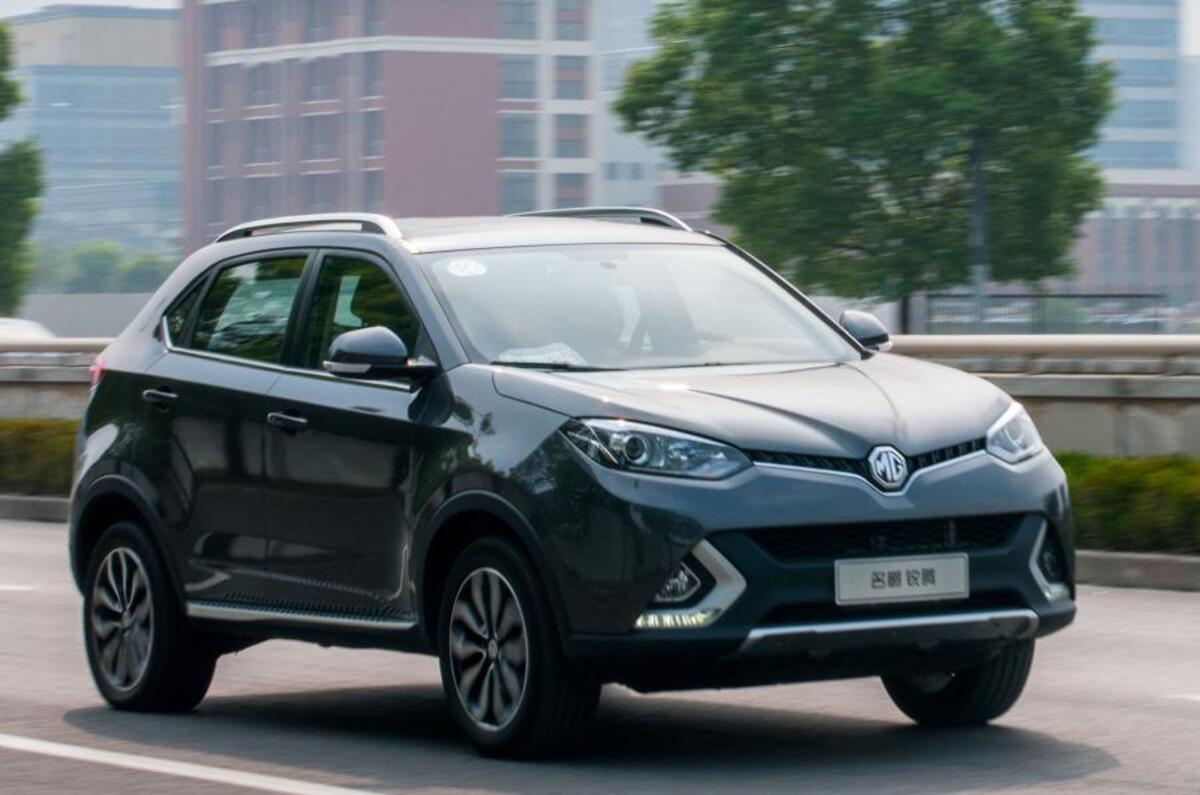 We may have already driven its Chinese counterpart, and seen it with no disguise, but MG officially pulls the wraps off the UK version of its GS SUV this week. MG won't reveal any details ahead of the official debut of the crossover, so tune in for more details on show day.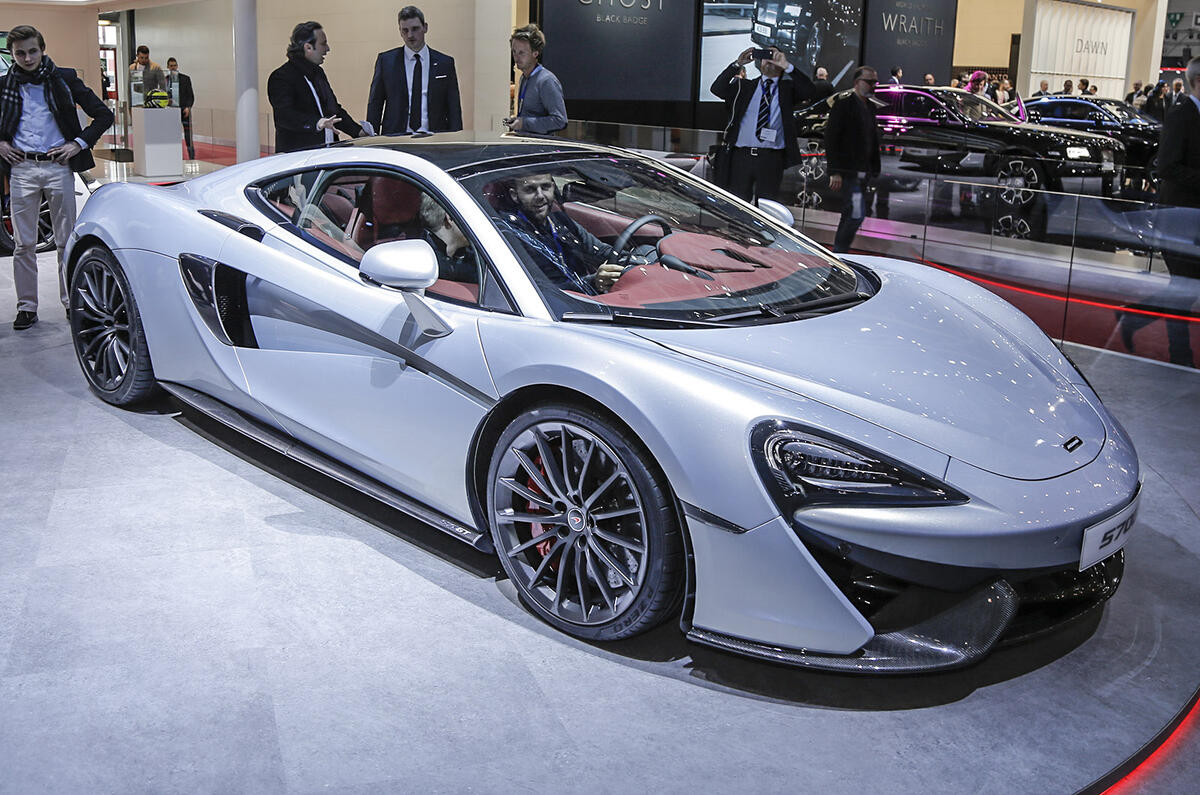 The "most luxurious McLaren they've made" will be revealed at the London motor show. We may have already seen it at Geneva, but McLaren's presence at the show proves that it is being taken seriously. We'll get more details on the 570GT once the show gets under way.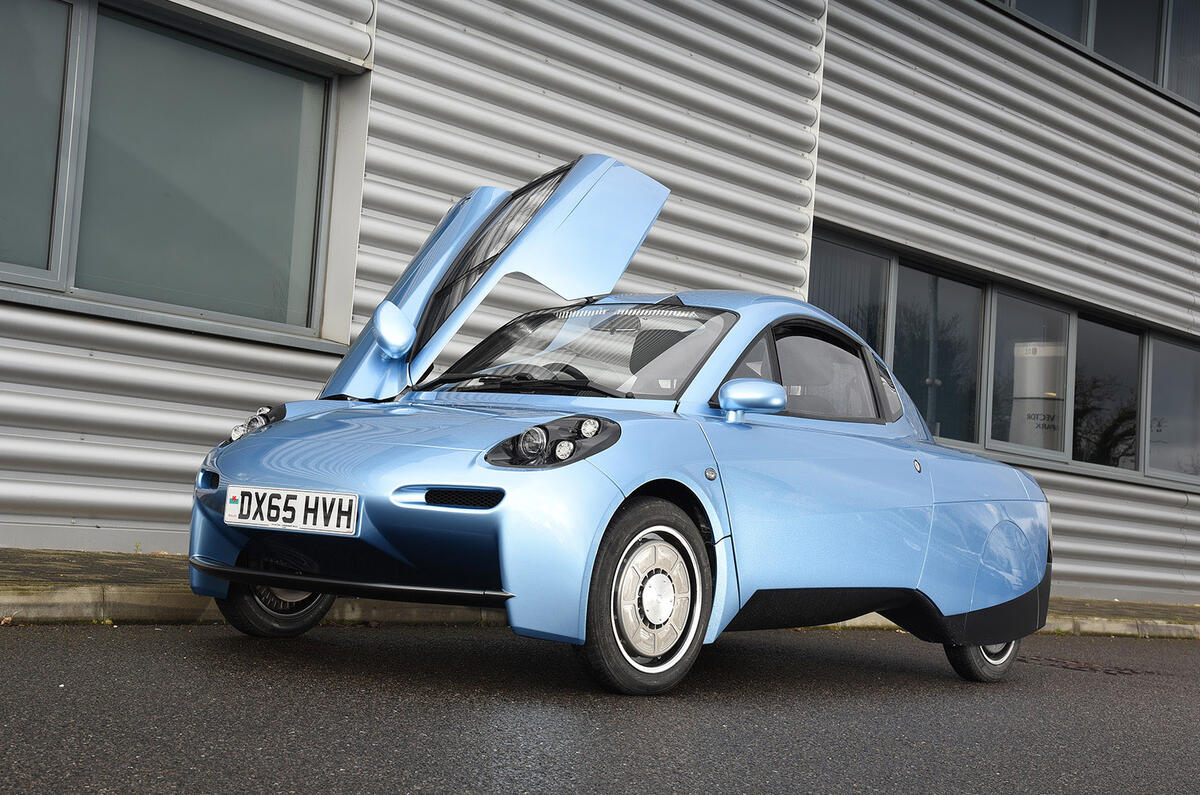 The hydrogen-powered Riversimple Rasa has already been revealed, but the lightweight two-seater, developed in Wales, will be on display at the London motor show. It's currently in beta-testing, with investors invited to take part in testing of the car, so it shouldn't be long before it'll appear on UK roads.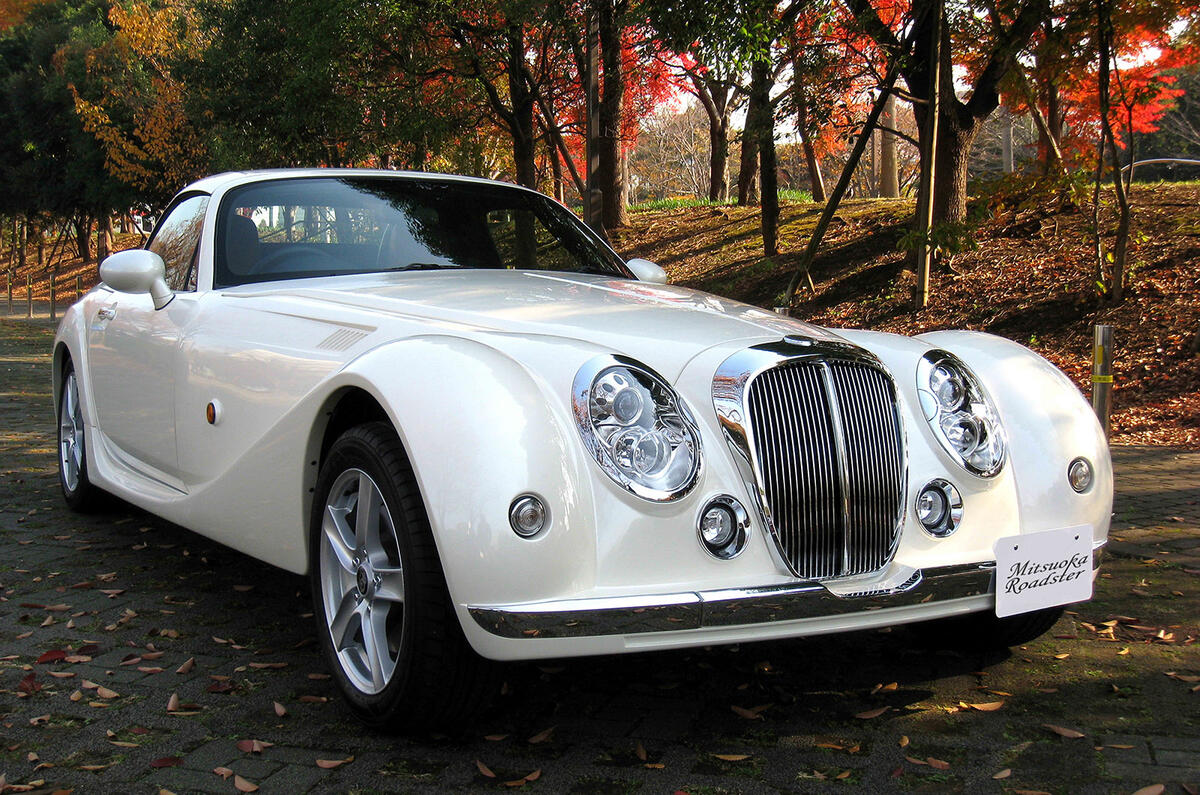 Mitsuoka will bring the Roadster to the London motor show, too. Known as the Himiko in its native market, the Roadster is based on the previous-generation Mazda MX-5. It's been on sale in the UK since June 2015, but remains a very rare sight on our roads. Mitsuoka will showcase the special Brooklands edition of the car.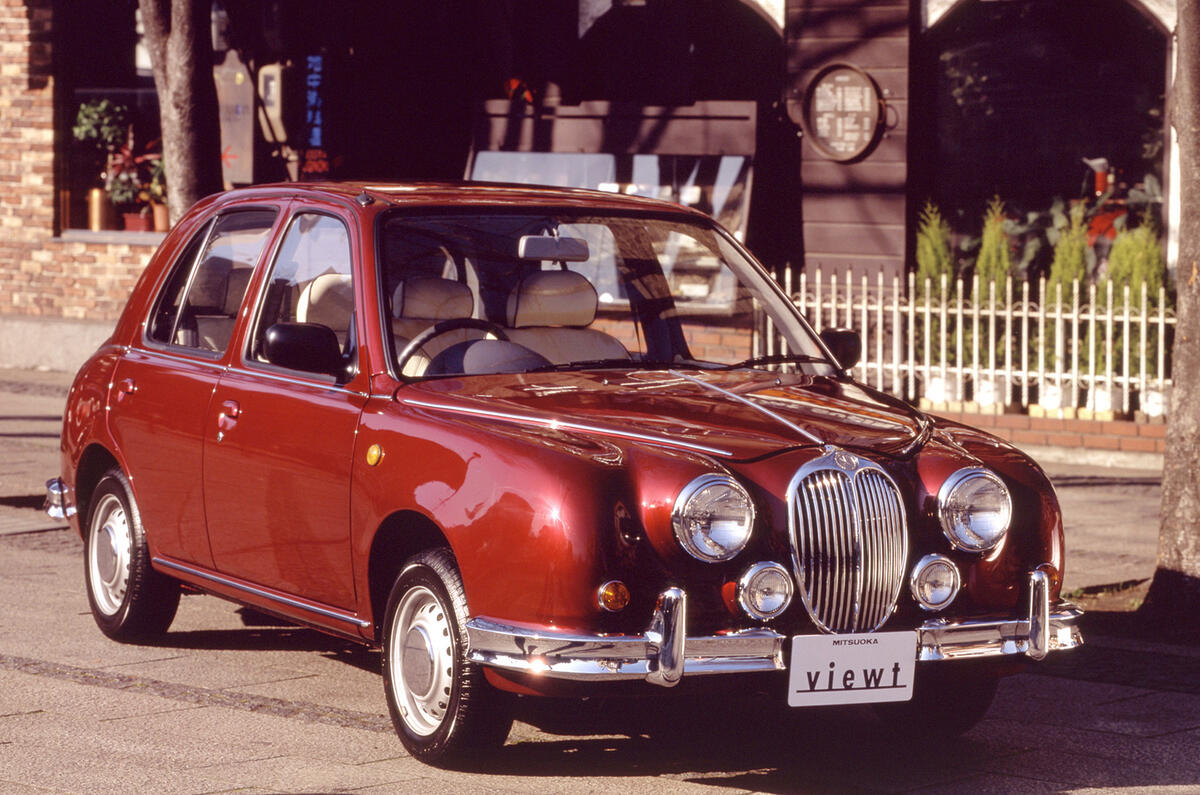 The second Mitsuoka oddball appearing at the show will be the Viewt. The fact that it looks like a Jaguar MKII goes some way to explain its status as the brand's most successful model. There's room for bigger sales though, as in its 23-year production run, Mitsuoka has only sold 15,000 Viewt models.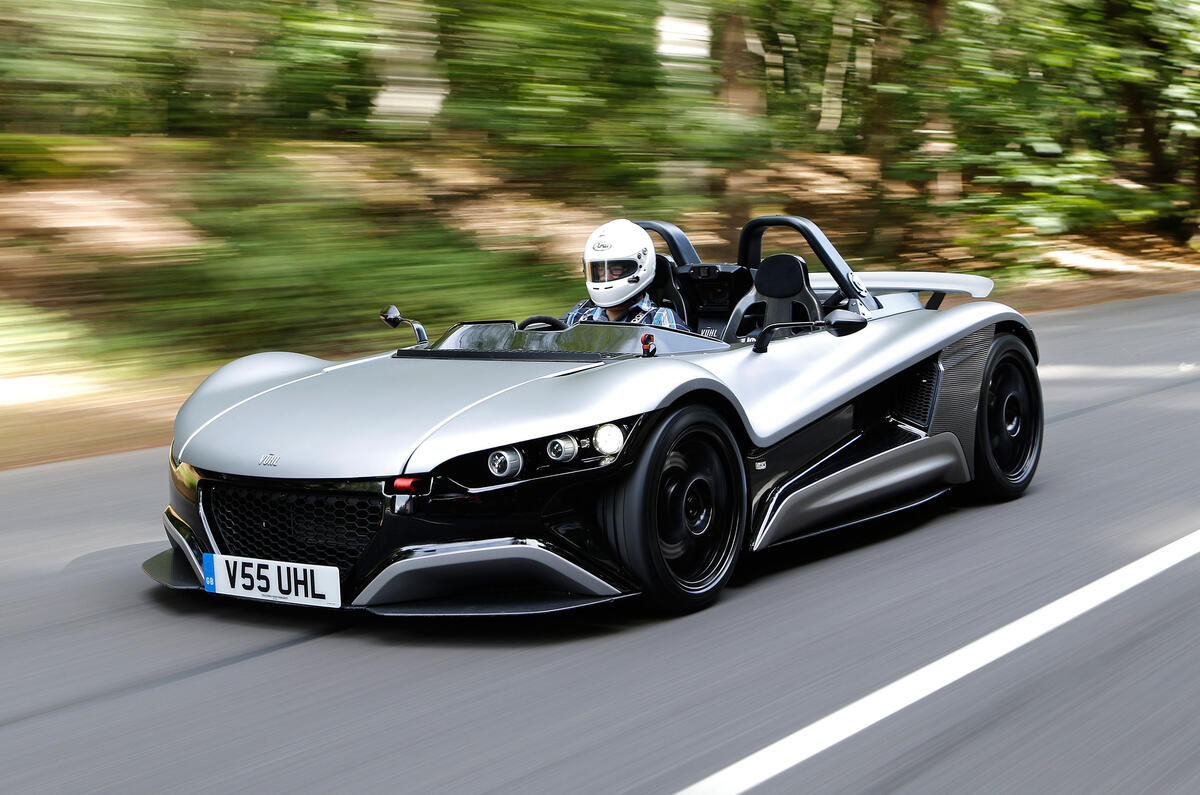 There are a number of extreme models tipped to appear at the London motor show, including the Vuhl 05. We've already taken a drive in the lightweight track weapon, so its appearance at the show is a promotional one, rather than the car's debut, UK or otherwise.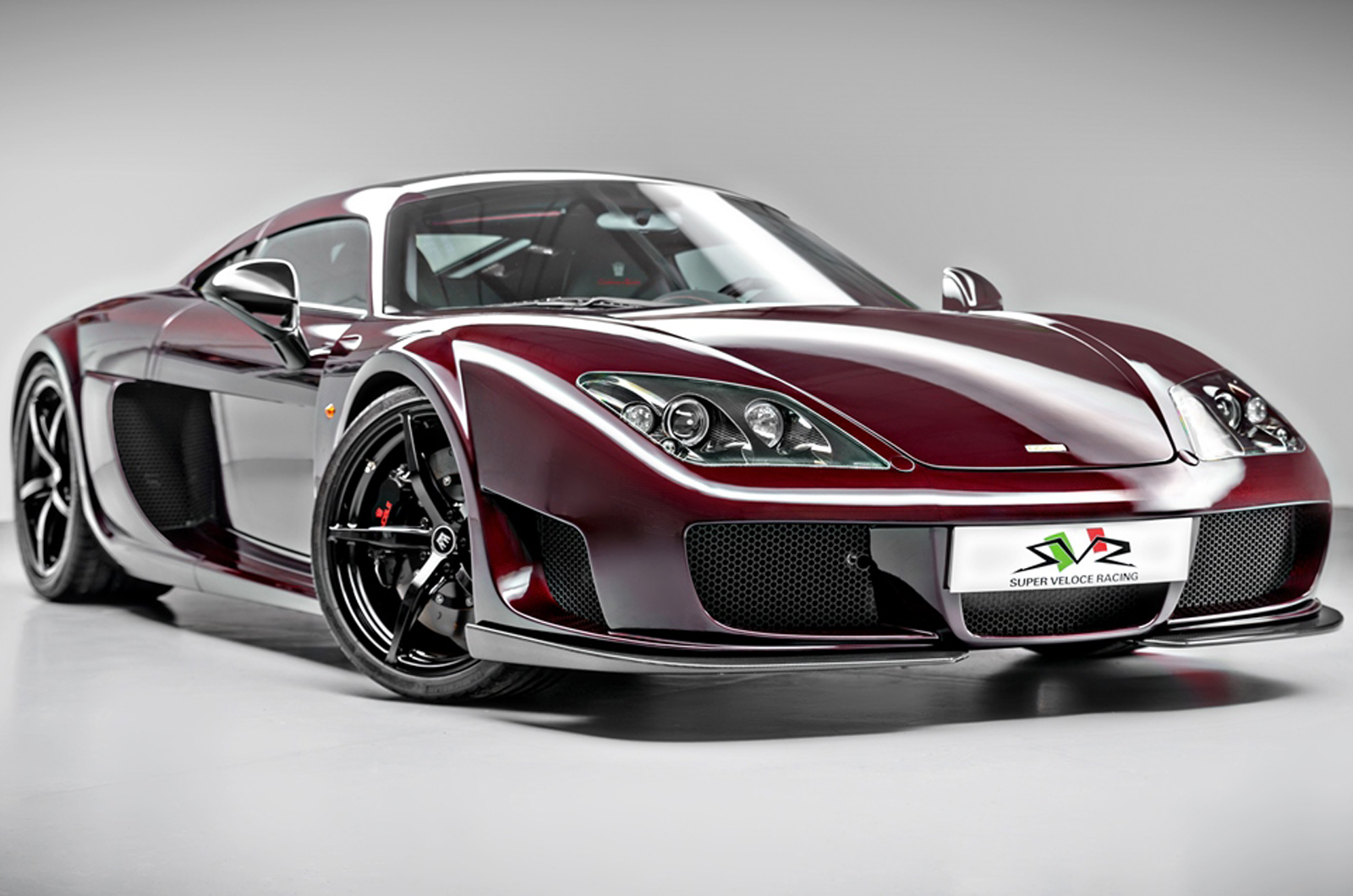 Noble's official European distributor, Super Veloce Racing, will showcase an updated M600 at the show. With a new black-red paint finish, exposed carbon-fibre roof and other optional upgrades, Noble's first customer demonstrator will showcase all of Noble's 'latest developments', but isn't a facelifted M600. The nature of these developments applied to Noble's Porsche 911 Turbo-rivalling supercar will be revealed on the day.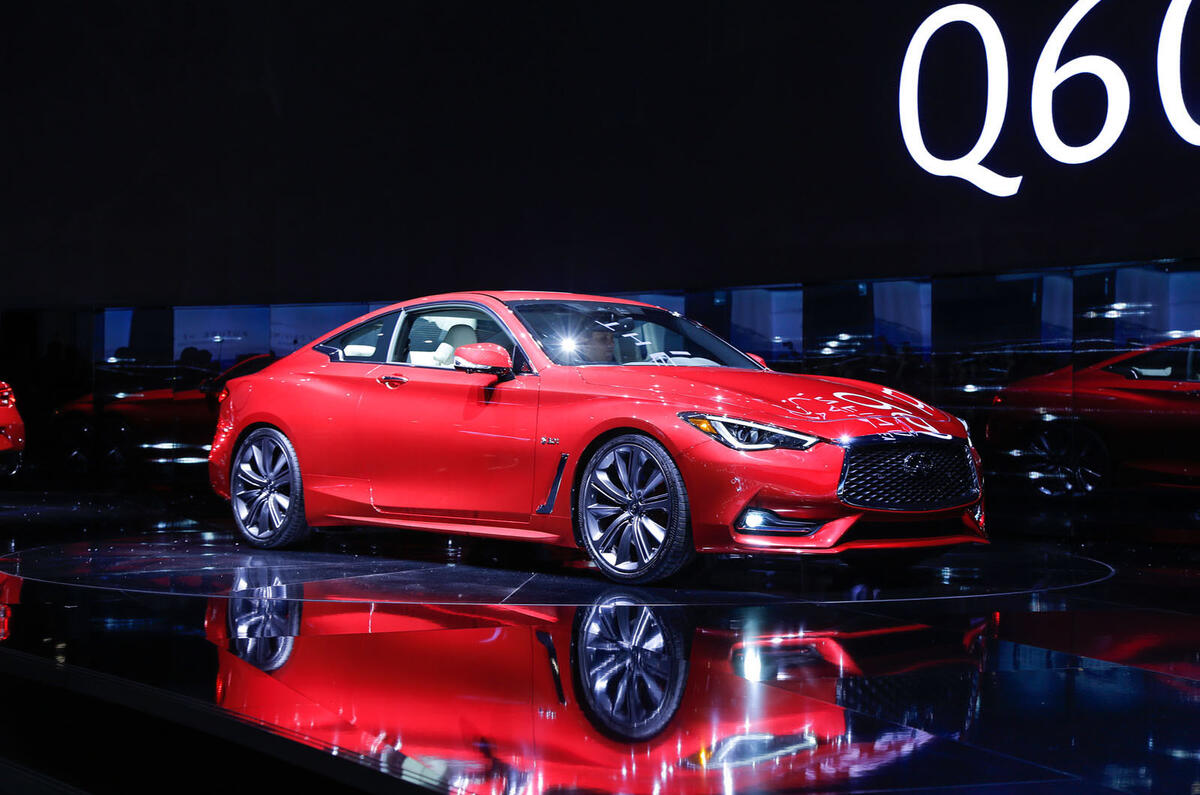 Another former Geneva show car making its UK debut at London is the Infiniti Q60. The 3.0 twin-turbocharged V6 coupé brings the fight to the Lexus RC, and Infiniti hopes the Q60 will give it volume sales in the UK, which its previous products haven't yet achieved.
Peugeot has facelifted its small SUV 2008 for 2016, changing its looks and adding this Puretech 130 GT Line model. We've driven it abroad Unless you've been living under a rock for the last 10 years, you'll have noticed that SUVs are big business. To be honest, even if you have been living under said rock, you'd probably still have a small SUV out front on your driveway. Peugeot knows this; it has built nearly 600,000 of its 2008s worldwide since 2013, and enjoyed more than 40,000 UK sales.To keep it fresh, the 2008 has received new bumper, grille and light styling for 2016, as well as a more butch appearance including new wider arches and front and rear scuff plates on its two highest trim levels, together with Peugeot's Grip Control off-road advanced traction control system. Emergency city braking also now makes an appearance on the options list, as does a self-park function and two new exterior colours.GT Line trim now sits at the top of the range acting as the sporty option with more aggressive styling, and Peugeot's proven 129bhp turbocharged three-cylinder Puretech petrol engine is available on the 2008 for the first time. It's this engine in the aforementioned GT Line trim we're focusing on here. It's no secret, this SUV boom - plenty of other manufacturers have noticed. As such, the 2008 still needs to tempt buyers away from a wide spectrum of rivals such as Renault's Captur and Nissan's Juke.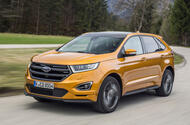 The new Edge SUV is looking to steal sales from BMW and Audi, but has it got enough of an edge to make that happen? Fancy living life on the edge? Well, Ford is hoping you will. No discredit to the great marque, but it's an edgy decision choosing the new Edge over more premium SUV rivals such as the Audi Q5 and BMW X3. Would you be willing to swap four sparkly silver rings or the blue and white roundel for Ford's blue oval on the front of your coveted new SUV?What if it offered more space, more equipment and better refinement, all for a sensible price? Then would you take the plunge?The new Edge does offer all those things and plenty more besides. Take, for example, the noise-cancelling software, which uses microphones dotted around the cabin to sample the engine's thrum before producing opposing sound waves, played through the cabin's speakers to make the engine sound smoother. And there's the optional active steering, which uses an electric motor in the steering wheel hub to add or reduce the lock that you apply through the column. It makes the steering more direct at parking speeds but less twitchy on the motorway. Clever stuff indeed.All versions get four-wheel drive and use a 2.0-litre diesel engine, which is offered in two states of tune: 177bhp from a single-turbo unit coupled to a six-speed manual gearbox, or a twin-turbo version with 207bhp and a dual-clutch automatic gearbox.The less powerful engine in entry-level Zetec trim costs £29,995. That's about £4000 cheaper than a basic X3 but it comes with 19in alloys, a rear-view camera and a heated windscreen. You also get safety systems such as emergency city braking, lane assist and traffic sign recognition that are pricey options on its rivals.Most customers are expected to go for Sport trim though, with the more powerful engine we're testing here. At £36,750 it beats the cost of a bog-standard X3 or Q5, but for that you get that dual-clutch 'box, front and rear parking sensors, a powered tailgate and sat-nav. Add in 20in alloys, heated seats and that fancy adaptive steering system, and you've got a compelling package.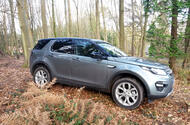 The Discovery Sport is proving to be a fine tonic for stress, despite the powertrain's tendency to labour
Our Discovery Sport is always a welcome sight at the end of a stressful day at work.
More so than in most cars, slipping into the driver's seat immediately makes me begin to unwind — a trait the compact SUV shares with its bigger, more luxurious siblings, I'm pleased to discover.
Even before I've buckled up and pressed the engine start button, I can feel myself relaxing and looking forward to a soothing drive home.
I attribute this ability to make occupants feel at ease to the car's excellent driving position, the spaciousness of the cabin and the simple functionality of the controls.
The seats are supremely comfortable, and I like the fact that while they are mounted high enough to give a great view out, they aren't so lofty that I have to climb up to get in, as is the case in the full-size Land Rovers; they're the ideal height for me to slide in or out with the minimum of effort.
Unlike our now-departed Range Rover Sport, the Discovery Sport isn't intimidating to park or manoeuvre up and down narrow ramps in multi-storey car parks, either, thanks in large part to its surprisingly quick steering.
Visibility is aided in no small way on frosty mornings by the standard heated windscreen.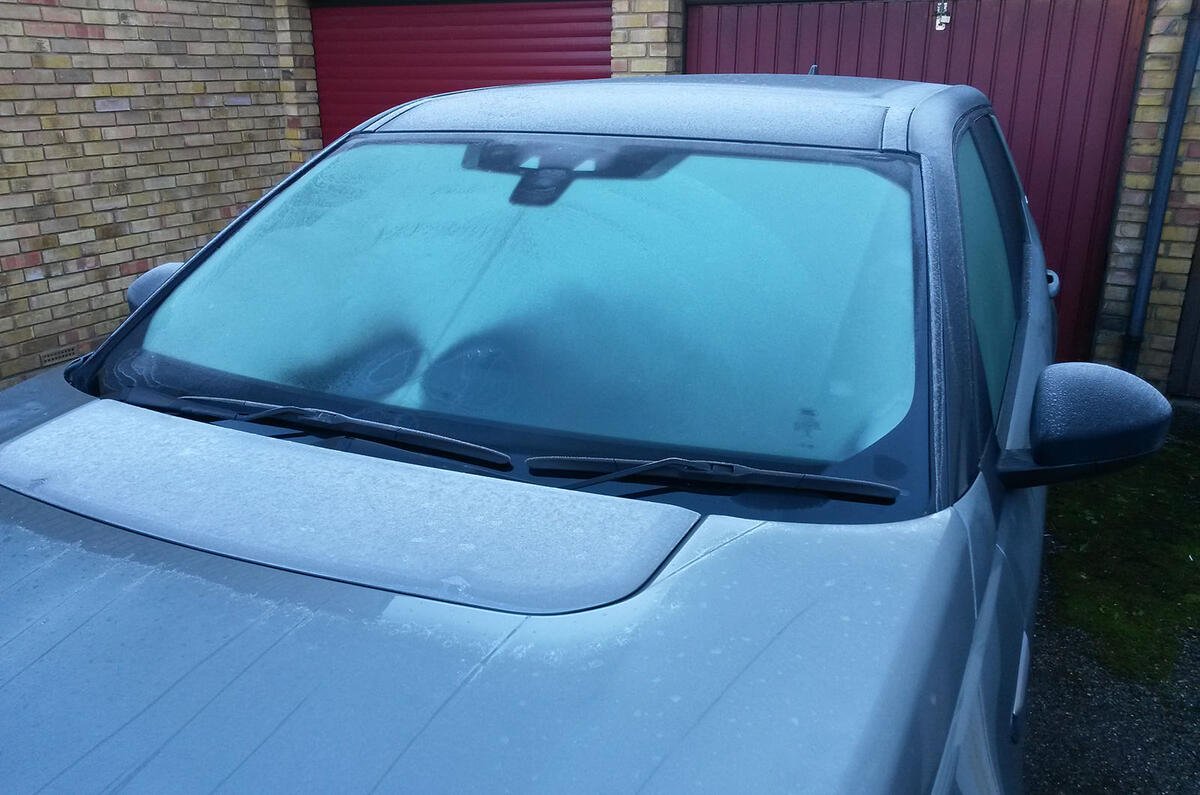 Despite the fact that my eyes occasionally want to focus on the heating element's fine wires and that sunlight tends to glint off them, there's no doubt that the heated screen is fast and effective, getting the car safely mobile within a minute of firing up the engine without having to use a scraper.
The 2.0-litre diesel engine is a respectable performer and is getting gutsier as the miles pass, but I'm disappointed at the vibration it sends through the steering wheel at idle and surprised at how readily it labours at low speeds.
Let the speed bleed off from, say, 30mph to 20mph and vibrations and a droning noise usually set in, the optional nine-speed automatic gearbox proving unwilling to downshift from a high gear (usually at least fifth) of its own accord.
To reduce the frequency of the grumbling and improve response, I've already gotten into the habit of putting the gearbox into Sport mode, using the paddles and preventing it from going beyond fourth in town — presumably to the detriment of fuel economy, which is averaging only 31.0mpg at this stage.
Being a Land Rover, the Discovery Sport promises to be a capable off-roader, and I'm looking forward to putting that to the test properly.
The Discovery Sport's version of Terrain Response features a general mode for road use and three off-road programs.
On a run down to West Sussex recently, I dipped my toe into the off-road waters by venturing up every muddy track I could find, none of which challenged the car even in the general mode.
I know the Discovery Sport will be more capable off road than I'll ever need, but it would be rude not to find out for sure.
Limited range
Diesel cars usually have a generous range — 500 miles or more.
But the Disco Sport's relatively small 54-litre tank and 31.0mpg average so far mean that the 'distance to empty' figure after a fill is never more than 350 miles — not much of an improvement on that of my previous Volkswagen Golf R.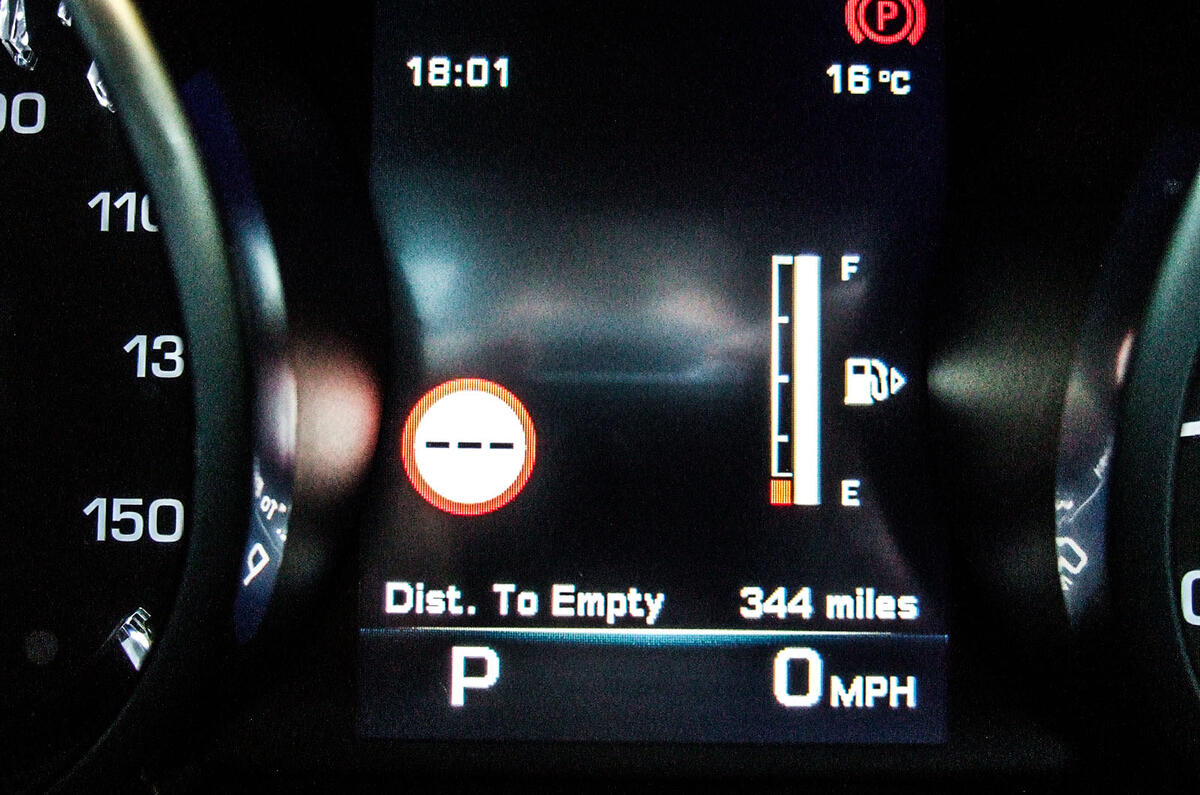 List price £39,400 Price as tested £42,222 Economy 31.0mpg Faults None Expenses None Mileage 4550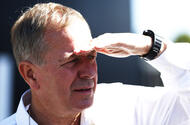 The British racer and Sky F1 pundit will contest a one-hour sports car race on the same weekend as the Le Mans 24 Hours, which he won in 1990
Martin Brundle, a member of the winning Jaguar team at the Le Mans 24 Hours in 1990, will make a racing return to the legendary French circuit in June.
Brundle, 57, will drive a Ligier sportscar in the one-hour LMP3 race that's on the undercard of the twice-around-the-clock event on 18 June.
The Sky Sports F1 pundit will share the United Autosports-prepared car – usually raced by his son Alex in the European Le Mans Series – with co-driver Christian England.
Brundle race at Le Mans eight times and in 1990 shared the winning Jaguar XJR-12 with Price Cobb and John Nielsen.
He's competed with United Autosports before, finishing fourth in the 2011 Daytona 24 Hours alongside team boss Zak Brown, Mark Patterson and Mark Blundell.
That was his last competitive race start, and he described the imminent Le Mans outing as "a wonderful and unexpected bonus".
"This golden opportunity allows me to drive the full Le Mans circuit again in a prototype racecar," said Brundle. "It's always such a pleasure to drive this magnificent circuit."
The Ligier JSP3 Brundle will drive is powered by a 5.0-litre V8 Nissan VK50 that produces 420bhp.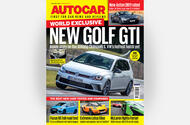 WORLD EXCLUSIVE: Volkswagen has made its hottest hatch yet - the Golf GTI Clubsport S. We've got the lowdown, and joined VW for a blast around the Nürburgring in it
Get the world exclusive, only in Autocar: Volkswagen has squeezed 306bhp out of the Golf in GTI Clubsport S guise.
Also challenging for supremacy is our recently crowned king of the hot hatches, the Ford Focus RS. Read the full road test and verdict. 
We've also driven another hardcore hero; the Lotus Elise Cup 250. Find out how we got on with it inside.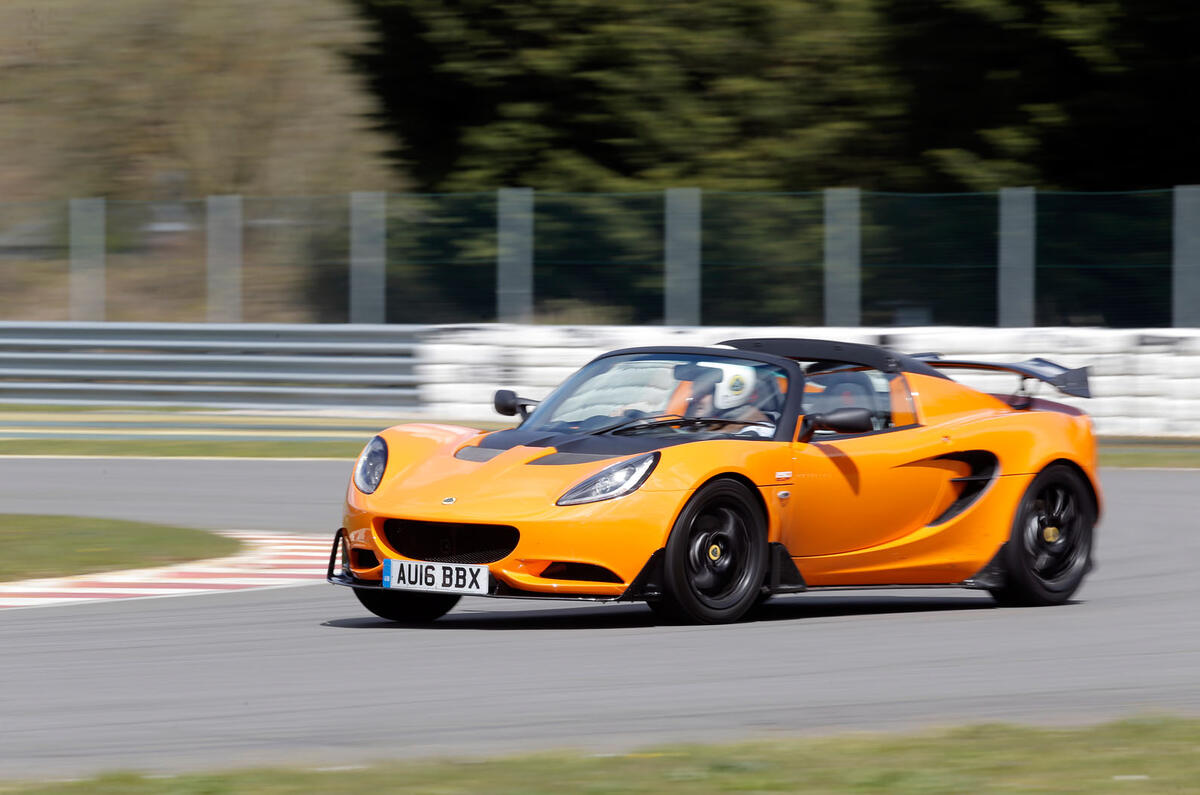 Also in this issue:
We've driven a prototype of the upcoming Aston Martin DB11. Find out what our first impressions are.
Take a read about the next-generation technology that Mercedes-Benz plans to put in its cars in the coming years.
There's a new British electric supercar from NextEV surging into the limelight, and it's taking aim at the McLaren P1.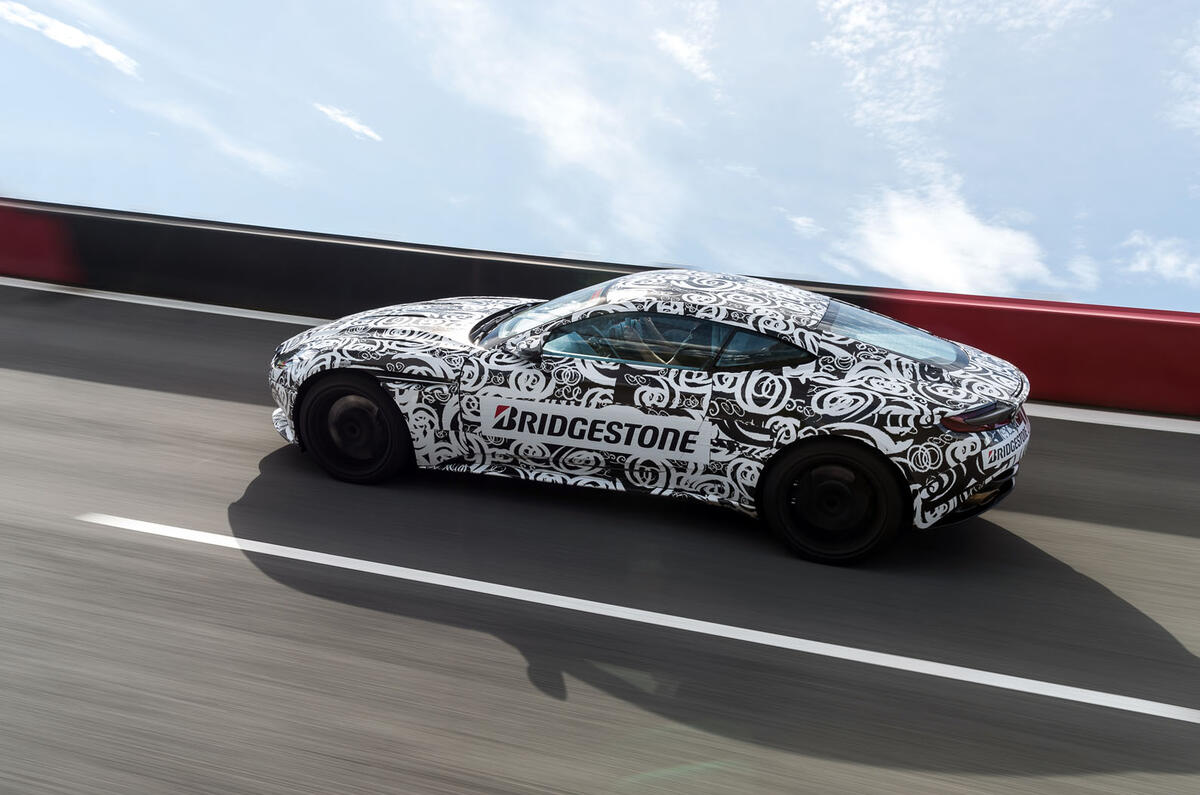 Our long-term test cars:
We say "Bonjour" to the Peugeot 308 GTI, pile as many people as we can into the Land Rover Discovery Sport, and take a range-anxiety-wracked round trip in our Nissan Leaf. 
Deals:
James Ruppert brings the best city runabouts for £1000, while our used buying guide finds the best cars with 'challenging styling'.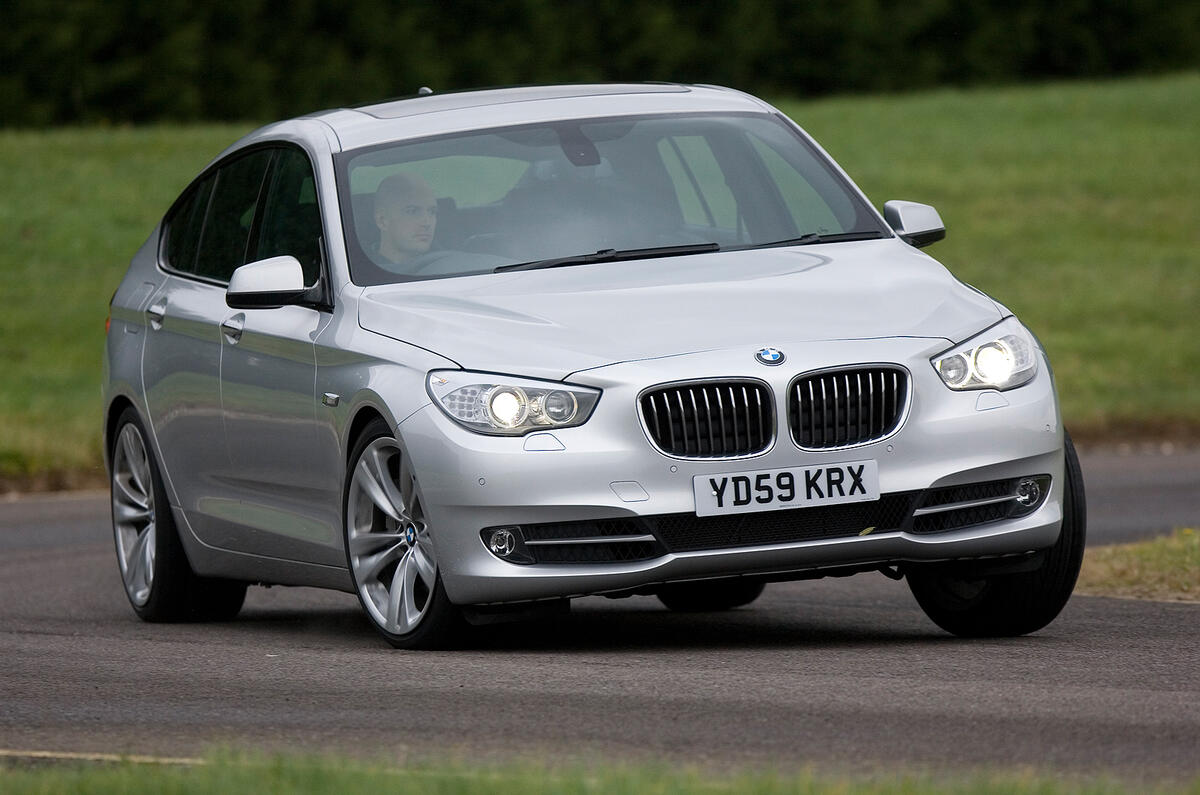 Where to buy:
Autocar magazine is available through all good newsagents and for download from Zinio and the Apple iTunes store.
You can also buy one-off copies of Autocar magazine from Newsstand and Magsdirect, delivered to your door the morning after.
Alternatively, never miss an issue – subscribe to Autocar magazine today.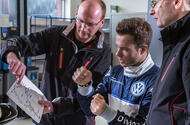 We speak to Benny Leuchter, who was behind the wheel of the Volkswagen Golf GTI Clubsport S on its record-breaking 'Ring run
Volkswagen has become the latest manufacturer to break the Nürburgring lap record for fastest front-drive car. We spoke to the man who was behind the wheel of the car which broke the record - the Volkswagen Golf GTI Clubsport S.
Read more about the Volkswagen Golf GTI Clubsport S here
Read about our 'Ring lap in the Golf GTI Clubsport S here
What did you think of the pre-production Golf GTI Clubsport S when you first drove it at the Nürburgring?
"Straight from the beginning I could sense the potential. It wasn't like other road cars here; it was much more stable at speed. I could take the kerbs and it was smooth over the bumps. The engineers had already done a very good job."
What were the key areas that needed changing at that early stage?
"Although the car felt good already, there was a little bit too much understeer, so we fixed that with more front camber. At the beginning it was not possible, but the engineers worked hard to make it fit.
"A big secret for me as a race driver was at the rear. Usually in front-wheel-drive race cars we open up the toe angle to keep the tyres warm and to give good turn-in, but the funny thing with the Clubsport S is the rear is set up in the opposite way, with significant toe-in adjusted for maximum rear-end stability. But the car is very neutral due to the big mechanical grip of the front end.
"It gives a lot of confidence and stability under braking, things you need in the fastest corners. In fact, it was so fast through them that my maximum apex speed through Schwedenkreuz [a fast left-hander] was 205km/h [127mph], faster than my BMW M235i racing car from last year, which was using slicks!"
How many laps did you do before you were happy with the Clubsport S?
"Maybe 30 to 40 laps over six months. The main issue was always the weather; you always have to find a good spot. The conditions have to be quite good, but we had snow in April. It was quite difficult to find a good day, but we just managed."
How was the lap? Did you have to manage the tyres and brakes?
"I was flat out for the entire lap, not looking after tyres or anything. This really is a major compliment to the suspension engineers, as they managed to set the car so it is not using the tyre much.
"I was not afraid, but I was respectful of the track. Of course, when you are pushing like hell, you have a tricky moment in some spots. Actually, at two points I was a bit late on the brakes; I was really on the edge. If I had hit the brakes five metres later I would have gone off."
Why do you think so many of the world's biggest manufacturers want to break a Nürburgring lap record?
"For me, the Nürburgring is the best track to race on and it's also the best track to set up road cars. With all the different corner speeds and bumps — it's got fast corners, slow corners and bumpy corners — it's a great test. The Clubsport S really is such a perfect car for it."
You're racing a TCR Golf at this year's Nürburgring 24 Hours. How similar is that car to the Clubsport S?
"The car is very similar to the Clubsport S, actually. The race car is also front-wheel drive and it uses the same engine, but it's had its software optimised and a few changes so it now produces about 330bhp. It also has a 40cm wider wheelbase, but a lot is the same. It [the Clubsport S] is the strongest GTI ever, so it's already a great base to start with."
WIN a tyre from VW's Golf GTI record-breaking Nürburgring car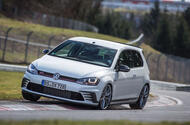 Fastest Golf GTI shaves 1.4sec from previous record time set by the Honda Civic Type R; Clubsport S gets a 'Ring-focused chassis setup and 306bhp
Volkswagen has claimed the Nürburgring lap record for front-wheel-drive cars with its  306bhp Golf GTI Clubsport S ahead of the car's unveiling at the Wörthersee VW enthusiast event this week.
The Clubsport SVW's hottest Golf GTI yet, is more powerful than even the four-wheel-drive Golf R and is VW's most track-focused Golf GTI yet, recorded a 7min 49.21sec lap around the Nürburgring Nordschleife. Prior to the Clubsport S's official unveiling, Autocar was granted exclusive access to the car and its engineers during final testing at the German circuit.
As can be seen in these images, a few key identifiers mark the Clubsport S out from regular Golf GTIs and the standard Clubsport model. Although the aero package is unchanged from that of the Clubsport, the S features a larger twin exhaust and the 19in wheels required for its standard Michelin Pilot Sport Cup 2 tyres.
EXCLUSIVE: We ride around the Nürburgring in the VW Golf GTI Clubsport S
Video
To achieve the Nürburgring lap time, which is 1.4sec faster than that of the previous record holder, the preproduction Honda Civic Type R, the Clubsport S has been extensively modified compared with the standard Clubsport.
Thanks mostly to the removal of the rear seats and much of the sound deadening material, weight has been reduced by 30kg. The six-speed manual gearbox is unchanged from that of the standard GTI, with VW saying the time gained in shift times by using a DSG dual-clutch automatic would be lost by the 20kg weight penalty. The retention of a manual gearbox will also appeal to the purists VW will want as customers for the limited run of 400 Clubsport Ss.
Air conditioning is likely to be a no-cost option, and the smaller infotainment screen fitted to this car is expected to be the only available system.
A comprehensive rework of the suspension includes adaptive dampers that have been calibrated to include what engineers have dubbed a 'Nürburgring setting' as part of the Individual mode. This keeps the dampers fairly supple to deal with the kind of awkward surfaces and undulations that characterise the German circuit, but with enough control to ensure a fast time.
There are also revisions to both axles, along with tweaks to the camber and the castor, intended to give the Clubsport S even more tenacious turn-in and boost driver confidence. The model also gets an aluminium front sub-frame and aluminium carriers for the brakes, the latter benefiting unsprung weight that is key for composure on the Nürburgring.
Q&A with Benny Leuchter - VW's record-breaking 'Ring driver
The VAQ system that mimics a limited-slip differential is standard and unchanged from its fitment in the Clubsport, the Performance Pack Golf GTI and other hot hatches in the Volkswagen Group, but with its extra power and overhauled suspension, the Clubsport S is a long way beyond the ability of those cars. For reference, a Golf GTI Performance Pack will lap the Nürburgring in 8min 26sec, nearly 37 seconds slower than the Clubsport S.
The S's brake calipers are also lifted from the regular Clubsport, although thicker front discs and upgraded pad material have been used in order to withstand repeated hard use. Unlike the rival Renault Mégane RS 275 Trophy-R, the Clubsport S won't be sold with a roll cage or harnesses
Power has been increased significantly over that of the regular Golf GTI Clubsport. While that car makes 261bhp, along with a transient 286bhp on overboost, the Clubsport S produces 306bhp, thanks to a new exhaust and revised mapping of the EA888 turbocharged 2.0-litre petrol engine. Exact performance figures have not yet been released, but expect the Clubsport S to hit 60mph from a standstill in six seconds or less and be limited to a top speed of 155mph, although the lap record car topped 157mph.
The Clubsport S's peak power figure makes it the most powerful production Golf yet and equal to the Honda Civic Type R.
WIN a tyre from VW's Golf GTI record-breaking Nürburgring car
Stefan Gies, Volkswagen's head of chassis development, revealed that he is aware of an increasing demand from customers for track-focused hot hatchbacks and was conscious of VW's absence from the market."I want to be able to give customers who want to go on track a Volkswagen, and not an OPC [Opel] car or Mégane [Renault Sport] or anything else," he said. "This [the Nürburgring] is kind of my home track, and when I look at the tourist days, I see a lot of competitors' cars. We would like to see more of our cars."
At present there's no word on availability or pricing for the Golf GTI Clubsport S, although Volkswagen expects the UK to be its biggest market.
Given its level of performance, the Clubsport S will face rivals such as the Ford Focus RS and Mercedes-AMG A 45, and with a £3380 gap between a standard three-door Golf GTI and the equivalent Clubsport, it is likely that a similar — or possibly greater — premium will separate the regular Clubsport and the S.
As a limited-edition model, it will most likely have a price beyond £35,000, and it should reach UK customers towards the end of this year.
Just for the record
With the Clubsport S existing as a means for VW to reward customers who have embraced the Golf GTI for so long and with the model in its 40th year, it was decided that the time was right to deliver a more hardcore GTI for those who want to take their car on track. But speaking with the engineers tasked with creating such a car gives the impression that they have wanted to do something in this vein for a while.In the fairly nondescript industrial unit out of which Volkswagen is basing its Nürburgring operations, the mood is surprisingly relaxed for a team chasing a lap record. The Golf GTI Clubsport S project has been running for just over a year, with Stefan Gies confirming that the process involved adding power to a standard GTI and then developing the systems as they found room for improvement. Talking us around the car, he confidently suggests that "not a lot" has changed to make the Clubsport S quite so fast.
Arguably the man most responsible for the Golf's transformation is Karsten Schebsdat, VW's head of car chassis tuning. As a man with previous form as head of performance for Porsche's GT cars, he knows a thing or two about making cars go quickly around a circuit, not least the Porsche 911 GT3 RS 4.0. Schebsdat describes making the lap record attempt as a "very important" job. "It's not easy," he says, "but it is a very nice task."
Suspension development was key, with the Nürburgring's undulating surface offering a real test of wheel and body control. Ensuring that the wheels are kept in contact with the ground is vital; it's no use for a car to have a huge amount of power if it's continually being deflected by an ill-mannered suspension set-up. Similarly, a car that's superb on a smooth track would be of no use on a bumpy road, so the Clubsport S's heavily revised adaptive dampers, with their 'Nürburgring setting' in the Individual mode, ensure, says Karsten, that a lot of mechanical grip remains even over the circuit's bumps.
This car isn't intended just for circuit professionals, though. Gies and Schebsdat are keen to emphasise that the high levels of grip and a balance that nudges towards understeer mean that non-expert drivers can get the most from it. Gies suggests that the Clubsport S is "an everyday car with some compromises" and a rather different approach to the Mégane Trophy-R, with its passive dampers and standard roll cage. The aim was to retain as much of the usability of a standard Golf GTI as possible while incorporating the performance and ability of the very fastest current hot hatches. And if you push them, there's a bit of national pride at bringing the Nürburgring lap record back to Germany.
The Clubsport S may seem like an odd move for VW, given Seat's efforts at the 'Ring (the Leon Cupra being a previous lap record holder), but that shouldn't detract from how exciting the Clubsport S is. We've only ridden in it for now, but even that was considerably more vivid and exhilarating than any other fast Golf you care to mention.
Matt Bird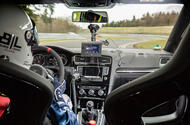 We take a ride in Volkswagen's hottest hatch ever - the Golf GTI Clubsport S, with Volkswagen track driver Benny Leuchter
The Nürburgring Nordschleife isn't playing ball for Volkswagen's record attempt in mid-March. The air is cold, the clouds are dark and the track is greasy.
Today is not the day for sub-eight-minute laps of the 13-mile track. Still, an opportunity to experience a 306bhp Golf GTI, even from the passenger seat on a dank day, isn't one to pass up.
At the wheel is Benny Leuchter, Volkswagen's driver for the record attempt and something of a 'Ring veteran, with various VLN and Nürburgring 24-hour successes to his name. He apologises for what will be a comparatively tame lap, tightens his harnesses and fires us out of the pit lane.
Read more about the Volkswagen Golf GTI Clubsport S here
Key to a quick lap here, says Leuchter, is to use as much kerb as possible, to straighten the corners and minimise how much speed is lost. His driving style reflects that, the Golf pounding into the kerbs in the Hatzenbach section as it winds left and right before Flugplatz. It's no exaggeration to say the Golf is remarkable here, taking the punishment with staggering composure. The damping is incredibly supple in compression to absorb the impact but then exceptionally well controlled in rebound to ensure that the car isn't unsettled or upset. It's quite the party trick and means the wheels feel like they're always in contact with the road and driving forward. The method seems pretty brutal, but the effectiveness is in no doubt.
On the fast sections of the track — notably from Flugplatz to Aremberg and the flat-out section before the Karussell — the Clubsport S flies. Even at fairly modest (for a racing driver) commitment levels, this GTI feels demonstrably quicker than an R and another step on from even the lightened, 'Ring-ready Seat Leon Cupra Ultimate Sub8. The noise is excellent, too; with a louder exhaust and less sound deadening, the Clubsport S has a waspish, angry roar to it that's frequently overlaid with turbo whoosh. Fingers crossed it's not too loud for UK track days…
Read our interview with Benny Leuchter here
Dynamic judgements from the passenger seat are always tricky, but beyond the fantastic suspension damping, it's interesting to note the Golf's neutrality, too. It slithers into oversteer on some of the really greasy sections under trees, but for the most part it stays true to Leuchter's commands, any lifts progressively tightening the line rather than snapping the car around.
The behaviour of the VAQ diff is familiar through many corners, pulling the car away from the apex ferociously after a momentary delay, but its responses seem that much sharper and the whole car more agile than any of the other fast Golfs, or rivals such as the hot Seat Leon.
Despite a lap at far less than flat-out pace, it's evident that the Clubsport S has incredible track potential. It's the suspension tuning that shines through most clearly, and that bodes well for an entertaining car on lumpy British roads. Let's hope that this initial promise delivers when we get to drive it. 
WIN a tyre from VW's Golf GTI record-breaking Nürburgring car
Matt Bird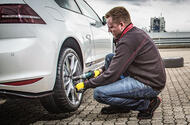 Enter our competition to win one of the tyres used on the VW Golf GTI Clubsport S when it broke the front-wheel drive Nürburgring lap record
We've teamed up with Volkswagen to give away one of the tyres used on the VW Golf GTI Clubsport S in its record-breaking run around the Nürburgring.
For a chance to win this money-can't-buy prize, click on the link below and follow the instructions to enter the competition. 
Click here to enter the competition
Read more about the Golf GTI Clubsport S:
Volkswagen Golf GTI Clubsport S smashes Nürburgring lap record
EXCLUSIVE: We ride around the Nürburgring in the VW Golf GTI Clubsport S
Q&A with Benny Leuchter - VW's record-breaking 'Ring driver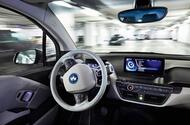 Many reckon we're just a few years from the first truly autonomous car. BMW's Ian Robertson thinks otherwise
BMW head of sales and marketing Ian Robertson thinks 'true' autonomous driving is still a long way off, despite promises from some manufacturers that it's just around the corner.
"It depends what you mean when you say 'autonomous driving'," he said. "Some people class things like automatic cruise control as autonomous driving, but it isn't. It's a step along the way.
"We determine it in layman's terms as feet off, hands off, eyes off, brain off. Feet off is done — we have automatic cruise control — and I can take my hands off the wheel for up to 15 seconds with steering assist. But that steering assistant then needs me to put my hands back on the wheel, the primary reason being to make sure I'm still responsible.
"That 15 seconds will become one minute, five minutes and so on, but there's an extended period before in all circumstances that becomes hands off and feet off for a meaningful time. Eyes off and brain off is still many, many years away.
"While the technology will advance, I think the legislation, the responsibility and the societal questions relating to a machine making decisions to do with life and death means we're not quite ready for that."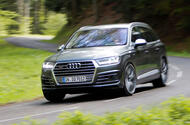 Audi's SQ7 is silly fast, and makes a silly noise, at a silly price – but contains tech that will prove incredibly influential Influential. This is the Audi SQ7, but don't worry too much about that. It's a near irrelevant £71k (before options) 4x4 that is ludicrously fast and, actually, rather more entertaining than it has any right to be. But it's what's attached to the SQ7 TDI quattro that will have rather more relevance to the cars we drive during the next decade or two.For as long as we've known, cars have had 12V electrical systems. And the SQ7 still does have a 12V electrical system, but it's augmented by a 48V subsystem that drives two things of importance now and will drive several other things of importance in the near future.In increasing order of importance, those things are active anti-roll bars – just like those on the Bentley Bentayga, which is based on the same architecture as the Q7 – and, more important, an electrically driven compressor, and it's here we must get a little in-depth. What that does is precisely the same thing as the two turbochargers the SQ7's engine also has, only it's driven by electricity rather than being spooled up by exhaust gases. That's meant to give it a distinct advantage over any car turbocharger up to and including those on a Ferrari 488 GTB, in that they can go from rest to 70,000rpm in a quarter of a second and so start charge-boosting air into the engine (where denser air makes a bigger bang, which is what gives turbos their efficiency) much more quickly than a regular turbo.In effect, the electrically driven compressor – we might get used to calling it an EPC, or we might start, perhaps incorrectly but rather more conveniently, come to know it as an electric turbo – is said to reduce lag to negligible levels. It and the roll bars need to be 48V because they require enough oomph to act quickly and powerfully, and the only ways to get more power are to increase current or volts – and more current requires bigger hardware and thicker leads, so volts it is (there's a 48V lithium ion battery in the boot). Thus driven, then, the motor fills a gap in the torque curve left by the other turbos as they spool up at lower engine revs, although later on in the rev range they take over in sequence and do the hard blowing. First a small one blows, then a bigger one takes over. At some point a valve in the exhaust lets out more noise, too.All of which results in one of the most impressive set of engine stats in motordom: from 1000rpm you can have 664lb ft (the same as a 6.0-litre W12 petrol-engined Bentley Bentayga makes from 1350rpm), and not long after peak torque subsides -3250rpm - peak power arrives. That's 429bhp at 3750rpm, which remains in situ right to the 5000rpm red line. There was a time when the more relatively powerful the turbodiesel, the boostier and narrower the delivery. Not any more. This has a broader spread of shove than the engine they'll put in Boaty McBoatface.That's quite enough about the motor for now, though. As standard, the SQ7 gets sportier air suspension than regular Q7s in order to make it worthy of the 'S' tag. The active anti-roll bars are, however, an option, as is four-wheel steer, a limited-slip rear differential, ceramic brake discs and alloy wheels up to 22in in diameter. Perhaps Audi forgot that this is a 2405kg SUV, not a sports coupé. Anyway, as you've probably guessed, the car we were loaned contained all of the above. Elsewhere the SQ7 is a Q7 – a big, imposing, seven-seat SUV.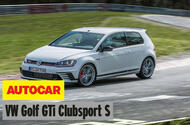 Ride with pro racer Benny Leuchter as he pilots the new Volkswagen Golf GTI Clubsport S on its record-breaking Nürburgring run
Volkswagen has smashed the Nürburgring lap record for front-driven cars with its new Golf GTI Clubsport S hot hatch.
The S beats previous record holder the Honda Civic Type R by 1.4sec, and arrives as the most potent Golf to ever make production.
Professional racing driver Benny Leuchter was the man behind the wheel of the Golf at the 'Ring, and Volkswagen has released the footage above so you can see how he did it.
Read more about the Clubsport S:
Volkswagen Golf GTI Clubsport S smashes Nürburgring lap record
EXCLUSIVE: We ride around the Nürburgring in the VW Golf GTI Clubsport S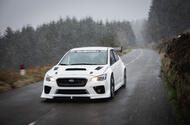 Co-developed with Prodrive, this WRX STI will be driven by Mark Higgins for new lap record attempt at the TT
Subaru has released new pictures of the purpose-built WRX STI it'll use to try and set a new lap record at the upcoming Isle of Man TT, which kicks off at the end of this month.
The Japanese car maker has provided British rally driver Mark Higgins with an STI at the event in recent years, and this year it has sought help from its old World Rally Championship (WRC) partner Prodrive. This is to ensure the 2016 car beats the current record, which is a lap time of 19min 15sec, set in an older WRX STI in 2014 (see video below).
The new pictures come less than four weeks before the 2016 TT commences, and were taken during recent testing on the Isle of Man course itself. Subaru had to contend with heavy rain and cold air temperatures on the island during the tests, but to stand a chance of setting a new record, Higgins and his team will be hoping for better conditions.
"We are excited to be back and running on the Isle of Man TT course," said Subaru America's Communications boss, Dominick Infante. "We have previously run the TT Course in near-stock Subaru WRX STIs, but this year we set out to design the ultimate WRX STI for this circuit."
No details have been released about the new car, and Prodrive has yet to comment, but previous images suggest that it has received aerodynamic and suspension upgrades, as well as a stripped-out interior and slick tyres.
Prodrive will most likely have dedicated a large percentage of its support to fine-tuning chassis settings. If the 2016 car is like the 2014 model, it won't have received any engine modifications, but it may get a more free-breathing exhaust.
That means that like the regular car, it will produce about 296bhp and 300lb ft of torque. However, stickier tyres, a fixed rear wing, and a more aggressive spring and damper set-up should ensure Higgins's car is significantly more agile.
For Higgins to beat his record 2014 lap time, he'll have to average more than 117.5mph over the 37.7-mile TT road course. His run will take place at some point during the two-week event, which is held from 28 May to 10 June.
2014 lap record attempt
Prodrive and Subaru last worked together in 2008, when an 18-year relationship came to an end after Subaru withdrew from the WRC. The partnership won three drivers' and three manufacturers' titles with world-class drivers including Colin McRae, Richard Burns, and Petter Solberg.
Don't expect this year's tie-up to lead to a new assault on the WRC, though. Paul Tunnicliffe, managing director of Subaru importer IM Group, told Autocar in a recent interview that "those days are long gone, killed by CO2 emissions and taxation, among other things".
Subaru has also provided Team BMR with Levorg estates to compete in this year's British Touring Car Championship. The outfit struggled at the opening round at Brands Hatch last weekend but expects to make swift progress as it gets to grips with the new cars.
Sam Sheehan and Cameron Tait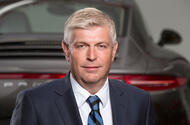 Wolfgang Hatz
Hatz departs following Dieselgate investigations, although no evidence has been found against him

Porsche's research and development boss, Wolfgang Hatz, has resigned from his post after five years at the helm, with Michael Steiner taking over as his replacement with immediate effect.

Hatz (pictured above) is stepping down after an extended period of voluntary leave following ongoing Dieselgate investigations. Although no evidence has been found to suggest Hatz was involved in the Volkswagen Group scandal, the 57-year-old has now decided to leave Porsche of his own accord.
Hatz's departure marks the end of a 14-year stint working for Porsche. He was head of the R&D department through the development and launch of key models such as the 918 Spyder and 911 GT3 RS. He was also an instrumental figure during the creation of the Mission E concept car of 2015 (above).
Hatz said in a statement: "I look back fondly on my time at Porsche AG and am very happy that Michael Steiner is taking over as my successor."
Steiner, aged 51, moves across from his role as head of quality management, which he had held since 2011. Before this, he has also worked as head of innovation and concepts. He led the development of the Panamera series before the first-generation model was launched.
Steiner (above) has announced that he wants to fuse Porsche tradition with the technology of tomorrow. He takes the R&D head role at a time when Porsche is increasing the amount of electrification, digitalisation and connectivity of its range.
The car maker's next-generation 911, for example, is expected to feature a hybrid engine, while the all-electric Mission E concept has also been confirmed for production, with sales due to kick off in 2020.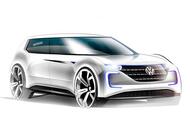 VW's EV model could also have a range of 310 miles and a 15-minute recharge time
The VW Group can leapfrog its rivals in electric car technology if it achieves scale across all of its brands effectively, according to the firm's technical development boss, Frank Welsch.
Volkswagen boss Matthias Müller revealed at the Geneva motor show that the firm would launch an electric family car with a range of 500km (310 miles) and a recharge time of 15 minutes for a price lower than that of an equivalent Golf. Insiders had previously told Autocar that the VW Group's highest management sees the potential for it to be the first iconic electric car and the perfect vehicle to banish memories of the Dieselgate emissions scandal.
"The MEB platform toolkit gives us the perfect opportunity to gain scale by using the platform solution in as many ways as possible," said Welsch. "If we can achieve scale then all sorts of things will become open to us, from reduced costs to faster R&D."
Welsch also revealed that a heavily revamped VW e-Golf will go on sale at the end of this year or early next year, with a claimed electric range of 186 miles, up from the current model's 118 miles. "Cell technology is moving forward quickly," he said, "and will move even faster in future."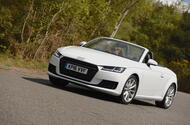 New entry-level 1.8 TFSI engine takes over from Audi's 2.0 TFSI as the cheapest way into a TT Roadster, but is it necessarily the best choice? It's the new, more accessible starting point to Audi's TT Roadster range. Okay, at more than £29,000 this 1.8 TFSI-engined convertible is hardly a car of the people, but a saving of nearly £3200 over an equivalently trimmed 2.0 TFSI will be welcomed by the majority of Roadster buyers who pay using cash or finance.The catch? Well, with its 178bhp the 1.8 is some 49bhp down on the 2.0 and gives away a more considerable 89lb ft of twist. It is 20kg lighter overall, but even so, the 1.8 will get you from rest to 62mph in a relatively stately 7.2sec - a full second slower than the 2.0. It's also restricted to a six-speed manual gearbox and two-wheel drive.However, while all this might be a deal-breaker to the typical coupé buyer, those opting for the open-air Roadster are likely to be less easily swayed. A more pertinent problem might be the availability of BMW's equivalent Z4 sDrive18i or Mercedes' recently launched SLC 200 as alternatives.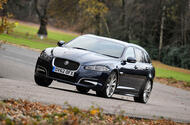 Looking for a swift and sporty load-lugger in which to whisk the family around in comfort and style? Here's five of the best from £4k
1 - Jaguar XF 3.0 D Sportbrake (2012-2015)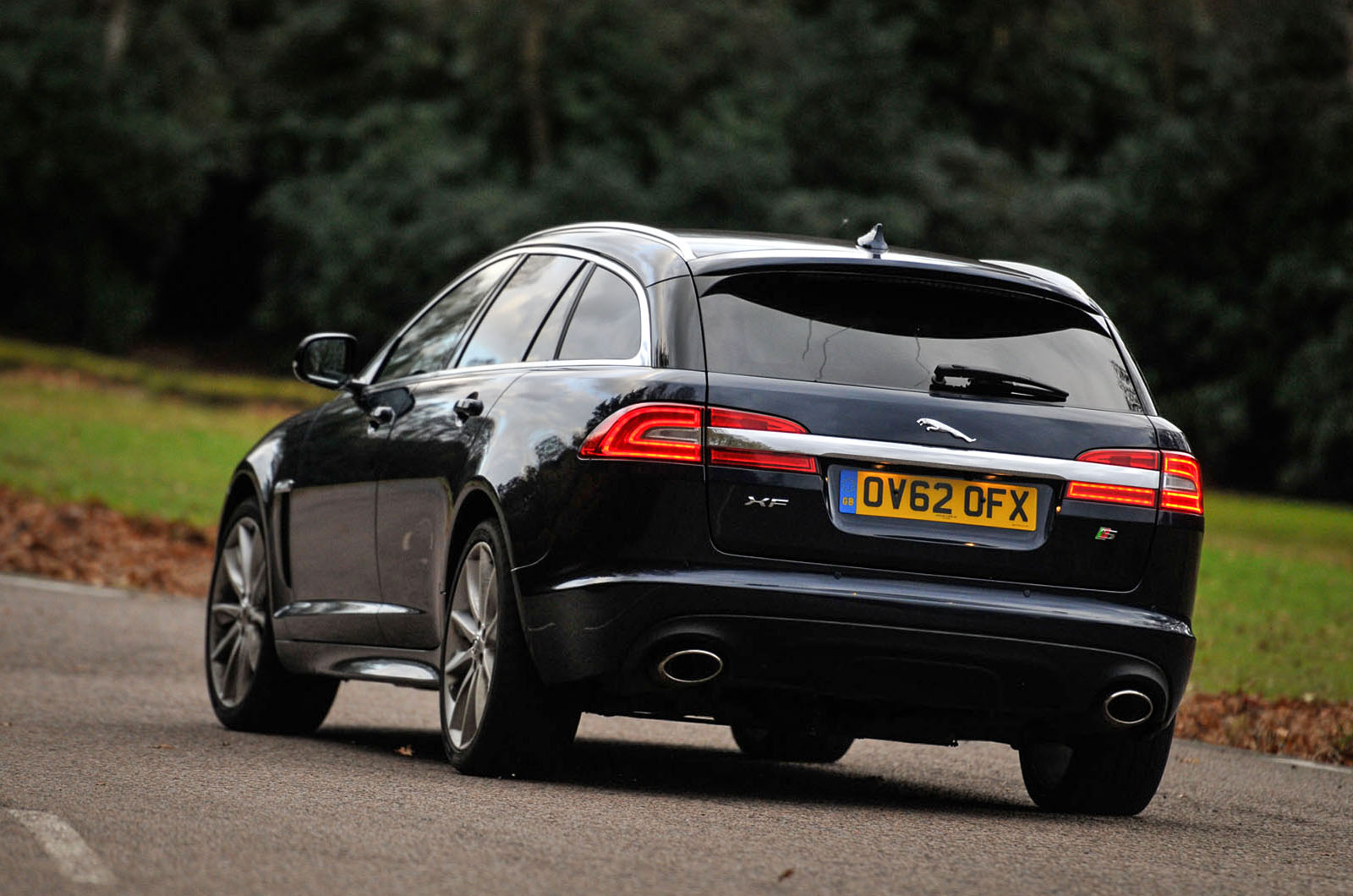 When Jaguar gave the XF its mid-life nip and tuck, it took the opportunity to launch a new estate version.
The Sportbrake is great to drive and has a luxurious interior with swathes of leather, a rising rotary gear selector and a touchscreen infotainment system. There are plenty of trim options to choose from, while the rear seats split 60/40 and yield 1675 litres of space when lowered. The 3.0-litre diesel, in both standard and S forms, has a super-smooth power delivery via a slick eight-speed automatic gearbox.
Jaguar has been topping reliability surveys of late, and problems are yet to appear on the XF Sportback. We found a 2014 R-Sport example for £21,980.
2 - BMW 535d Touring (2003-2010)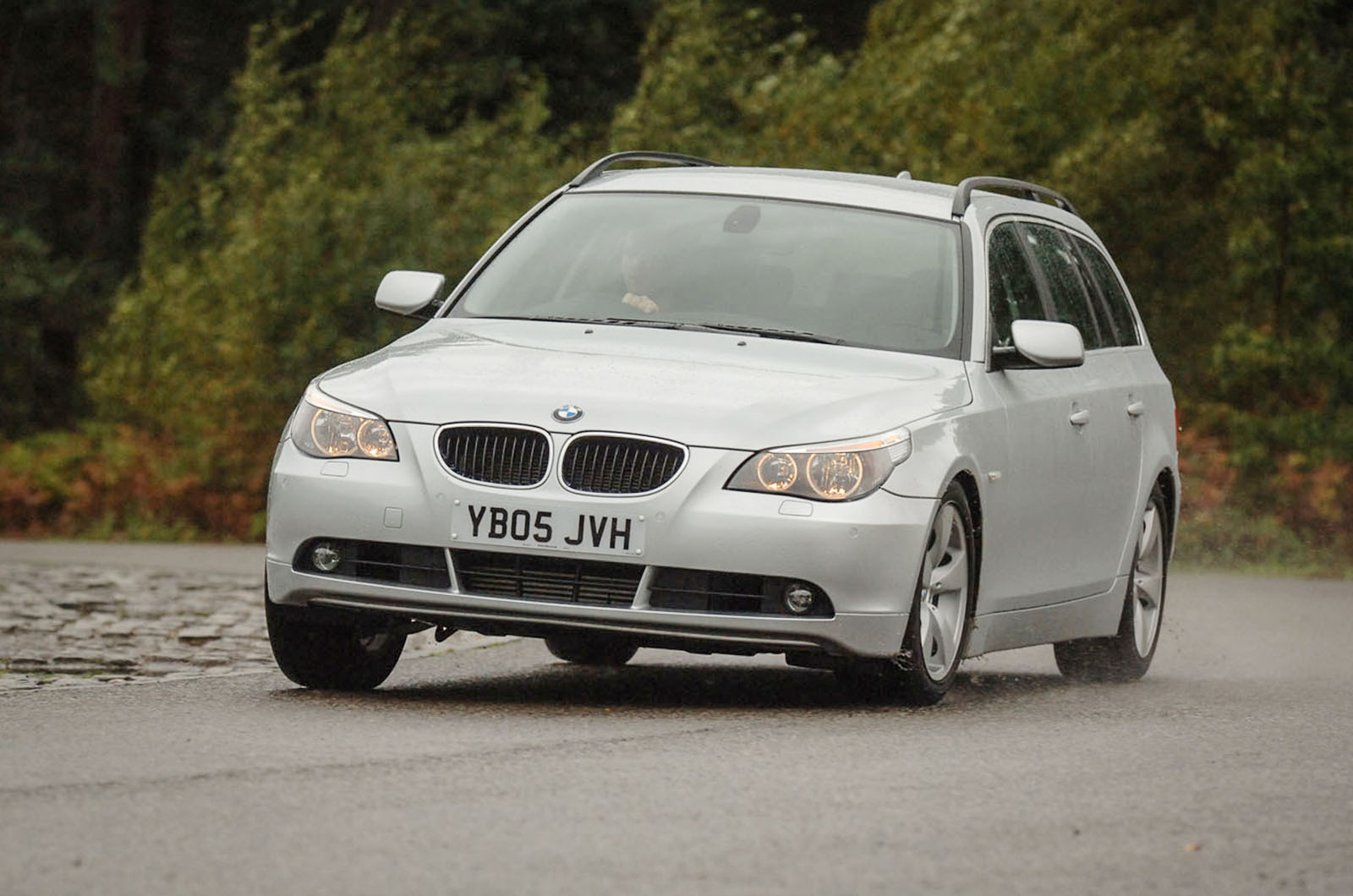 In estate form, the executive class stalwart adds to the merits of the saloon with a bigger boot at the back, a low load lip and a split tailgate, although it can't quite match a Mercedes-Benz E-Class Estate for outright practicality. The Touring drives brilliantly and has great balance, direct steering and plenty of space for the family.
The 272bhp twin-turbo 3.0-litre diesel, mated to a six-speed auto 'box, makes it rapid, too. Models in M Sport spec have an overly firm ride, although the pay-off is that they look better than other trims.
Few major reliability issues have been reported. For £14,995, you can get a 2008 535d Touring M Sport with 45,000 miles on the clock.
3 - Mercedes-Benz C 350 CDI Estate (2008-2014)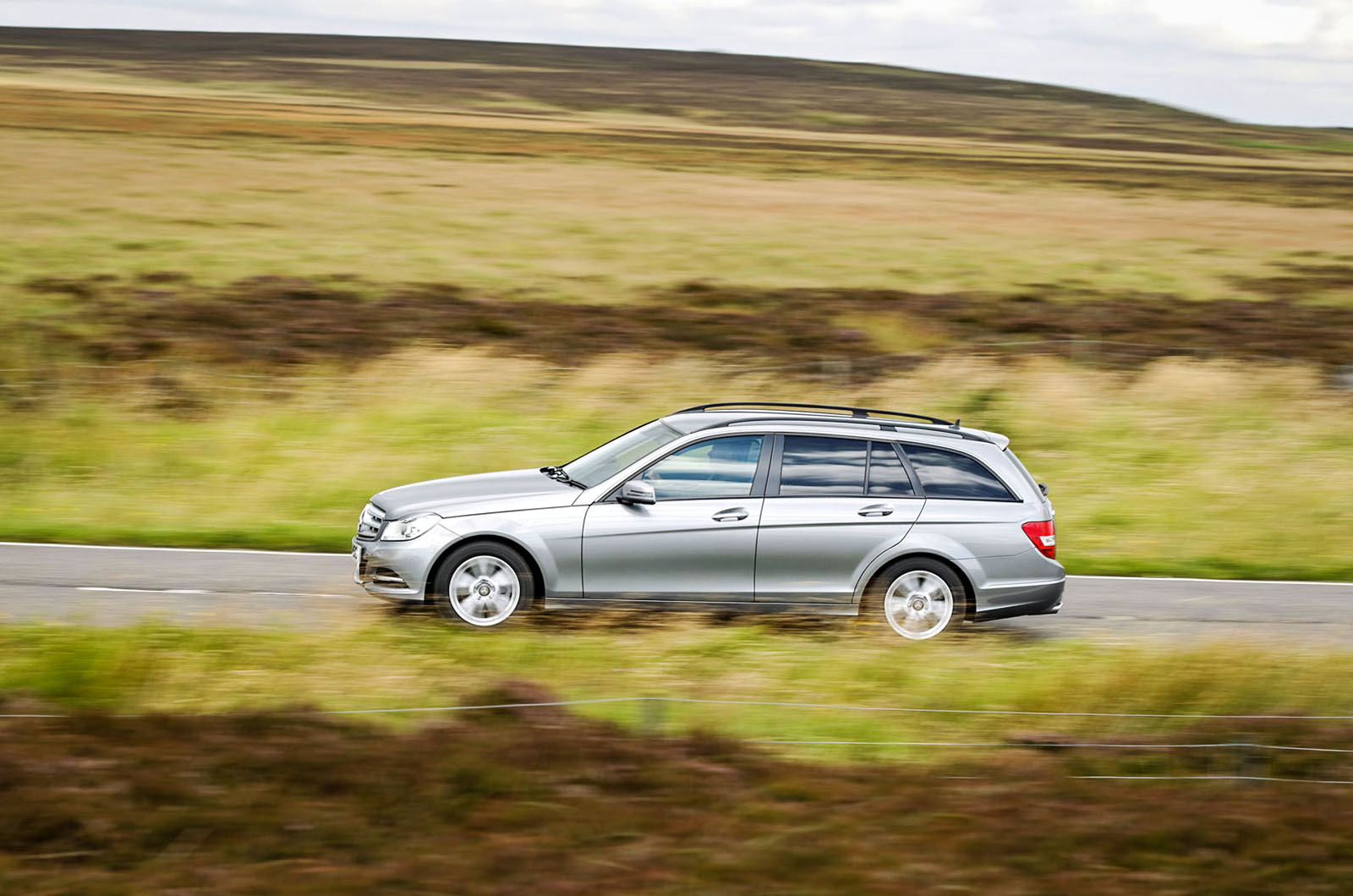 The previous-generation C-Class strikes a great balance between sportiness and comfort. Dynamically, it matches most of what a BMW 3 Series has to offer, but with a smoother, more cosseting ride.
The 3.0-litre diesel C 350 CDI is refined, with a V6 growl, and promises 0-60mph in 6.3sec, while the seven-speed auto 'box delivers slick shifts. Inside, there's room for five occupants and, with the rear seats down, 1354 litres of space, accessed by a powered tailgate.
The dashboard is a little bland, but the optional folding sat-nav adds a touch of pizzazz. This C-Class should prove to be reliable, too. A 2010 Sport with 53,000 miles on the clock can be yours for £13,000.
4 - Ford Mondeo 2.5 Titanium X Sport (2007-2014)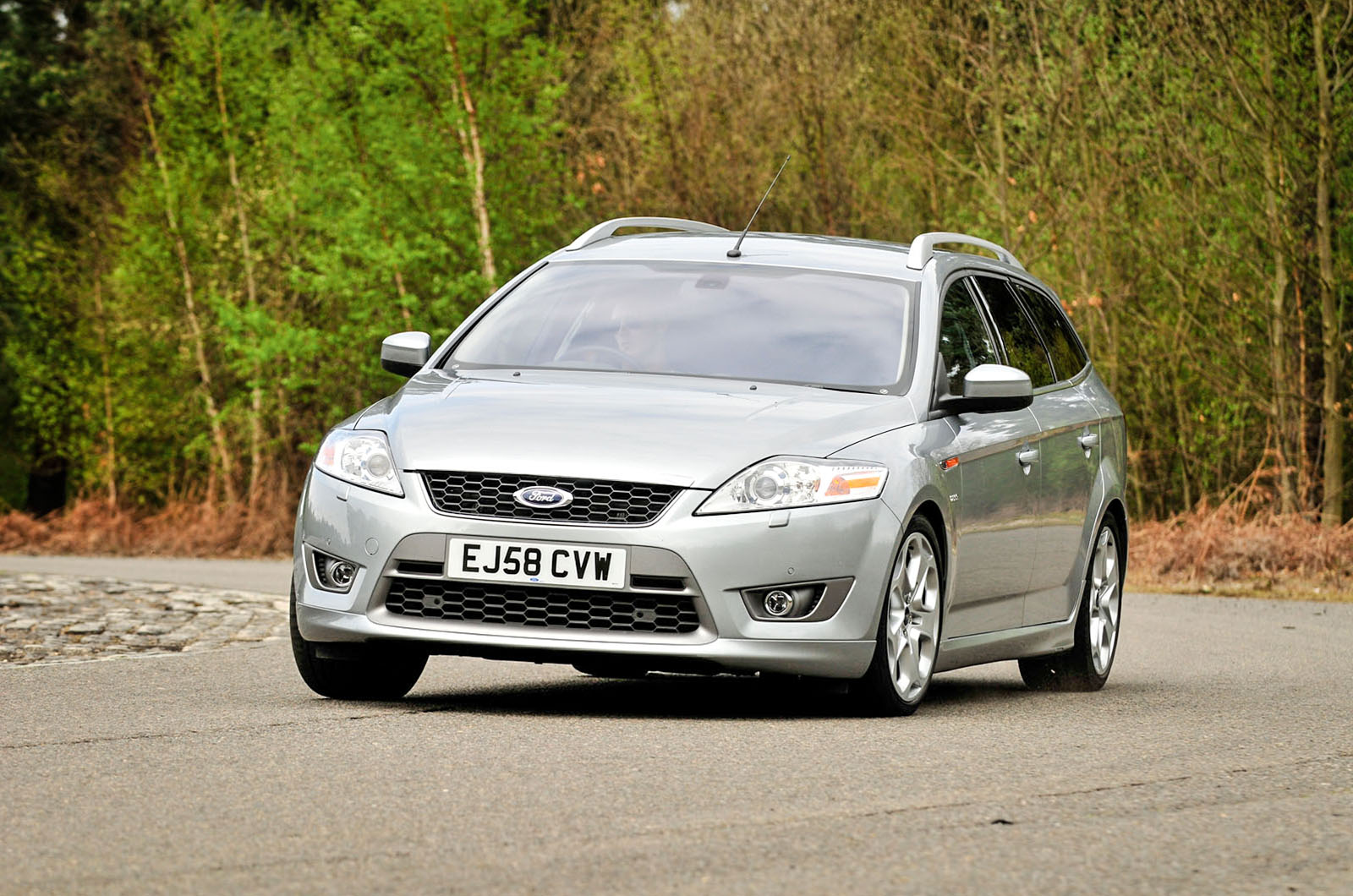 To many, the estate version of Ford's excellent Mondeo is a better-looking car than the saloon or hatch. The rear seats split 60/40, folding flat to create a huge load bay with a 1733-litre capacity.
The Mondeo Estate handles well, with plenty of front-end grip and little body roll, yet it remains composed and comfortable. The five-cylinder Focus ST-sourced engine adds a dose of fun to the package, with its 216bhp output translating into a 0-60 time of 7.6sec.
To date, the Mondeo has proved pretty reliable, and being a Ford, it shouldn't be too costly to fix if something does go wrong. We found a 2009 Titanium Sport with 72,000 miles on the clock for sale at £7995.
5 - Volvo V70 T5 (2000-2007)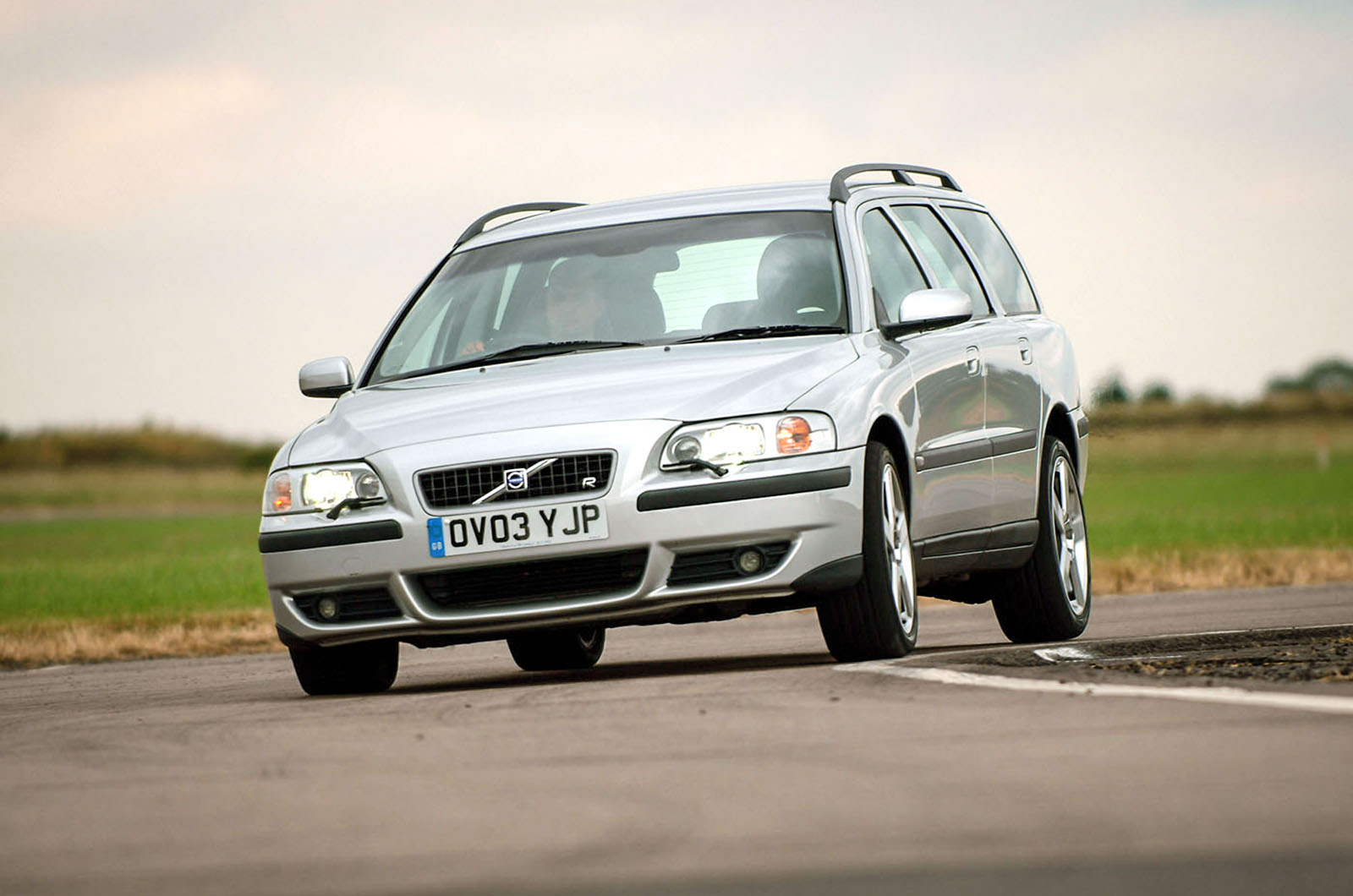 If ever there was an estate version of a grand tourer, the V70 T5 is it. So forget about hairpins, sink back into those comfortable leather seats and let this big-booted barge smooth away the worries of the world.
With 1641 litres of load space with the rear seats folded, the Volvo will swallow up all the family and their kit, or do airport runs with a baggage allowance-challenging number of suitcases. But when you need it, there's a 256bhp, turbocharged 2.4-litre fivecylinder engine under the bonnet, ready to get you out of those sticky situations.
The Swede is also rugged and well made and is proving a reliable workhorse, although the T5 has an appetite for front tyres. Just £4450 could get you a 2006 model with 100,000 miles showing.
Matthew Griffiths
The boss of the UK's insurance trade body, James Dalton, disagrees with claims truly autonomous cars are nearly here
The leader of Britain's car-insurance industry, James Dalton, has downplayed the introduction of self-driving cars saying that he "doesn't think the term exists."
Speaking at a conference in London organised by Volvo and the insurance industry's Thatcham Research, Dalton, the boss of trade body ABI's car insurance division, questioned whether the vision of driverless cars by 2025 was realistic because so many complex problems are yet to be solved.
"I don't like the term driverless car because I don't think it exists. At least in the long-term a car is going to need a fit, alert and sober driver," he said.
Dalton believes the government will struggle to create a new regulatory framework capable of completely downplaying the role of a driver.
BMW: autonomous driving is "many, many years away"
The DfT is currently consulting with the insurance and car industries on how to introduce driverless and cars, with a date of 2018 set to allow 'autopilot control' in which a driver will be able to take his/her hands off the steering wheel for just two minutes.
Experts at the conference suggest 2025 as the year when a car will be able to driver-itself door-to-door, without as yet specifying whether the driver will be able to cease any form of control.
One of the attractions for the insurance industry of autonomous cars is the possible enormous reduction of accidents, predicted by Peter Shaw, chief executive of Thatcham Research. He predicts that there will be 80% fewer crashes in 10 years time.
"Autonomous driving will be the biggest revolution in vehicle safety-ever. Full-stop," said Shaw.
Autonomous cars could put drivers at risk, says insurance industry
To get this far, however, the legal framework and allocation of blame in an accident will have to be overhauled.
"In essence what we have in the current system – of negligence will have to evolve. How blame may be assigned will evolve," said Tim Marlow, head of autonomous vehicles at Ageas.
Volvo has already said that it will accept the blame in an accident involving one of its self-driving cars if the car is at fault, but how that will work in practice is still unclear.
Erik Coelingh, boss of Volvo's autonomous driving department, said that its cars will record multiple channels of data, which can be used to allocate blame to either the driver or the car after an accident.
Volvo to launch UK's biggest autonomous driving programme
Speaking on the panel at the event, Autocar and What Car? editorial director Jim Holder quoted a What Car? reader survey that showed 69% of respondents found the idea of self-driving cars "unappealing".
"They - 51% - also say they would feel very unsafe behind the wheel of an autonomous car," Holder added.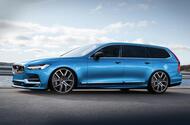 Our reporters empty their notebooks to round up this week's gossip from across the automotive industry
This week's gossip from the automotive industry has news of Jaguar Land Rover's drivetrain plans for SVR models, future Polestar models, surprising sales figures for the Seat Altea, and the end of Volkswagen's 'Das Auto' tag line.
AWD for SVR
All Jaguar Land Rover SVR models will be four-wheel drive, division boss John Edwards has revealed.
"Some people questioned it with the F-Type SVR, but we made that decision very early on and it has been fully justified. It gives the driver such high levels of confidence and driveability," he said.
Read more: Jaguar F-Type SVR driven through New York tunnel, Range Rover Sport SVR review
More Polestars in the pipeline
Volvo insiders say the investment in Polestar means other models alongside the V60 Polestar are inevitable, although no products have been confirmed.
The philosophy is 'performance for the road', rather than the track, and models that can be used in all conditions. However, Polestar's remit is expected to go beyond speed, with the introduction of bespoke interiors, for example.
Read more: Volvo V60 Polestar review, Volvo S90 Polestar and V90 Polestar to get hybrid power
Axed Altea sales figures
The Seat Altea and Altea XL may have been largely ridiculed in their day, but the firm was still selling 2000 examples per year when production was discontinued last autumn, sources have revealed.
Introduced in 1994, the Altea was an unusual Mk5 Volkswagen Golf-based MPV conceived under the leadership of former BMW boss Bernd Pischetsrieder and design guru Walter de Silva.
Read more: Seat Altea review, Seat Ateca review
End of 'Das Auto'
Volkswagen's 'Das Auto' tag line is unlikely to return after it was dropped in the wake of the emissions scandal.
However, marketing boss Jürgen Stackmann said this is because VW must evolve from being about 'the car' into a services, connectivity and software company, and not because of a need to change perceptions following the negative publicity.
"For now, we will just use the company name: VW," he said. "It's the people's car, a lifelong companion."
Read more: Volkswagen launches new modular petrol engines, Volkswagen Golf review
Newly appointed Ferrari CEO Sergio Marchionne says potential customers have already been approached; model could arrive next year
Fiat Chrysler Automobiles boss, Ferrari president and newly appointed Ferrari CEO Sergio Marchionne has reportedly confirmed production of an open-top version of the LaFerrari hypercar.
In an interview with Automobile Mag, the 63-year-old said ongoing rumours of a LaFerrari Spider's arrival were true, and that potential customers have already been approached ahead of the model's reveal.
Marchionne refrained from mentioning a launch date or production timescale, but some reports suggest the model could arrive next year. The regular LaFerrari has long been sold out, so a Spider would be the only way into new LaFerrari ownership.
No other details have been released, but insiders are almost certain the Spider will feature an unmodified version of the hardtop's naturally aspirated 6262cc V12 engine and hybrid system, so power will be rated at 950bhp and torque 715lb ft of torque.
Marchionne has only just been announced as CEO of Ferrari, taking over from Amedeo Felisa who retired after 26 years in the post. Officially, Ferrari has made no announcement regarding the new model, but Marchionne's latest comments could mean it is due to make one soon.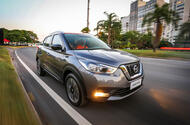 Future Fiat 500X rival will be sold first in Latin America before entering other global markets; UK sales remain unconfirmed
Nissan has revealed new pictures of its upcoming Kicks crossover, which will be produced for Latin markets this summer.
Inspired by the Kicks concept that made its debut at the Sao Paulo Motor Show in 2014, the new model will be sold first in Central and South America before entering more than 80 other global markets. Nissan is yet to confirm if the car will be produced for right-hand-drive markets including the UK.
Although no figures for the Kicks have been released, Nissan claims the model will have class-leading passenger space despite its coupé-like roofline. The concept on which it is based was 4300mm long and 1800mm wide, with a height of 1600mm; with similar dimensions, this would postion the production Kicks alongside models such as the Fiat 500X.
Inside, the dashboard features a centrally mounted 7.0in full-colour display and a smartphone-connectable infotainment system. Four externally-mounted cameras enable the display to show the area surrounding the car, revealing any unseen obstacles to aid parking and manoeuvring in tight spaces.
Nissan Latin America chairman José Valls said the model has been designed with a Latin American focus because of rapidly increasing demand for compact crossovers in the region. "With Nissan Kicks, we will go beyond the obvious to pack a punch with a strong design statement and the performance that our customers crave," he said.
Keno Kato, corporate vice president of product planning, added: "Kicks will offer best-in-class design, convenience and technological innovation. And it will demonstrate Nissan's commitment to Nissan Intelligent Mobility. Kicks is a car to confidently take on the city."
The Kicks will first be sold in Brazil from August, before expanding into other Latin markets in the following months.
The Kicks project was led by Nissan's Global Design Centre in Japan but featured involvement from Nissan's San Diego and Rio-based design teams. As such, the car maker says the finished product will be heavily influenced by the culture and fashion of Latin America. The model's arrival has enabled Nissan to hire 600 new employees and introduce a second shift at its production facility in Resende, near Rio, in order to meet anticipated production demands. The facility, which was opened in 2014, has received close to £130 million worth of investment.
Video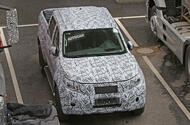 The first pick-up model by Mercedes enters development; expected to reach the UK in 2017
Mercedes-Benz's first pick-up truck model has been spotted testing ahead of its expected introduction next year.
It's believed the pick-up truck will be given the name GLT – the first time the letter T has been used in Mercedes' naming system.
The test truck is clad in a heavy disguise, but its front-end styling is not dissimilar to that of the Nissan Navara NP300 with which it shares underpinnings, albeit with widened tracks.
Mercedes' design language appears in the design, with the upswept appearance of the headlights of the Mercedes range visible in outline through the camouflage. Roof bars also appear to feature, but aside from these features, the camouflage does its job of hiding the car's appearance.
The Mercedes pick-up will most likely have a different interior to that of the Nissan too, as the test GLT's dashboard and other interior components are also camouflaged.
The upgraded interior and more upmarket badge of the Mercedes mean it's likely that the GLT will be more expensive than its £22,000 Navara counterpart. It will therefore occupy the upper end of the pick-up segment, along with the Volkswagen Amarok. Mercedes couldn't confirm the pricing ahead of the truck's official unveiling, though.
Autocar understands that due to the partnership with the Renault-Nissan Alliance, the GLT will be built alongside Renault and Nissan pick-ups, with production split between Renault's Argentinian plant and Nissan's Barcelona factory.
Previous reports suggested that the GLT wouldn't reach North America but would be sold in Europe, Australia, South Africa and Latin America.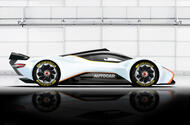 Aston boss Andy Palmer wants the AM-RB 001 to be able to match an F1 car around Silverstone, now there's a track version on its way
Aston Martin and Red Bull are plotting two variants of their new AM-RB 001 hypercar, design guru Adrian Newey has revealed.
The bulk of the 99 examples due to be built at Aston's Gaydon factory will be road legal, but there will also be a small number of trackoptimised versions.
"The cars are very closely related, but they are different," said Newey, who has collaborated with Aston's chief creative officer, Marek Reichman, on the design of the AM-RB 001. "The track-only car has bigger wheels, bigger wings and you don't have to put on some of the things that you have to put onto the road car. You won't need a stereo, for example.
"In principle, if you kept swapping parts you could convert one version from the other, but I'm not sure why you'd want to buy a product then cut it around to make it something different."
The track version will be important in achieving the car's mission of lapping Silverstone at the pace of an F1 car, as stated by Aston boss Andy Palmer at the launch of the collaboration between Aston Martin and Red Bull Advanced Technologies in March.
The AM-RB 001 has progressed to the modelling stage and now has a definitive shape seen only by the top brass involved in the project. Few technical details have been revealed, although Reichman has said it "looks like nothing else on the road today" while still being "recognisable as an Aston Martin in terms of its proportions".
What is known is that the car has a mid-engined layout, with a bespoke internal combustion engine harnessed to a hybrid system, although Newey has hinted that the team is "looking at things that perhaps haven't been done before with that kind of technology".
The AM-RB 001 is a two-seater that is comfortable for 6ft-tall occupants and is intended to be a car of two characters, according to Newey, capable of extreme performance but also usable as a daily commuting vehicle.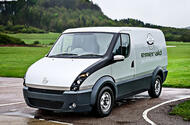 The new electric range-extender light commercial vehicle will be built in Coventry, alongside a taxi sibling model
Britain is expected to become home to the world's first mass-produced extended-range electric delivery van with the launch of the Emerald T-001 late next year, Autocar can reveal. Based around a range-extender powertrain, the vehicle combines a 66-mile EV range with the ability to deal with a 1400kg payload arranged on three standard pallets.
The technology opens the way for zero-emissions deliveries in towns and cities to arrive at a time when the annual average mileage of light commercial vehicles (LCVs) is growing dramatically due to the significant consumer shift towards internet shopping. Emerald Automotive is owned by Chinese car maker Geely, which also owns Volvo and London Taxi International (LTI). LTI's new London black cab, the TX5, is based on the same aluminium chassis and powertrain as the T-001 van.
The van and taxi are part of a £250 million investment which should also result in 1000 new jobs being created at a new production facility near Coventry. Both the taxi and van should be rolled out in September next year.
Last autumn, Chinese premier Xi Jinping visited the UK and viewed the final version of the TX5 — the design of which was overseen by ex-Volvo design chief Peter Horbury — with prime minister David Cameron, although no mention of the delivery van derivative was made. It has been revealed, however, that the new factory will have an annual capacity of around 36,000 units per year. With the TX5 facing competition from the new Frazer-Nash electric black cab and sales expected to run at a maximum of 5000 units per year, it would appear that Geely is expecting sales of up to 30,000 delivery vans a year. So far, Emerald has only revealed details of two versions of the van — a short-wheelbase model and a high-roof, longwheelbase variant — but a minibus derivative is also likely.
Emerald Automotive also has a US base in St Louis, Missouri, and is competing for the contract to replace the 170,000 vehicles used by the US Postal Service. Should the bid be successful, the T-001 would become a significant player in the booming global market for LCVs.
Originally developed independently in the UK by Emerald Automotive with help from engineering specialist Ricardo, the T-001 project was bought by Chinese car maker Geely in February 2014, shortly after the Chinese took full control of the ailing LTI. Details about the T-001 are relatively sparse, because the division of Geely that owns the business is privately held and the company is not communicating with the public or press.
However, a single spec sheet released by Emerald shows that the van promises a battery-only range of "over 66 miles" and an additional 342 miles using the four-cylinder engine/generator. It has a top speed of 85mph and can hit 60mph in 8.5sec, aided by its 442lb ft of torque.
It's possible the T-001 will benefit from 'live' powertrain management, with the system acting intelligently by using information on local traffic conditions and road topography to extract maximum efficiency. Emerald also says it expects a five-star Euro NCAP crash test result.
The T-001 uses composite body panels, has a 25kWh battery under the forward floor and the internal combustion engine mounted in the nose. Emerald isn't saying whether it will use a petrol or diesel engine, although the former is more likely. The rear wheels are driven by the vehicle's electric motor, which is mounted on the rear axle.
There's no word on the cost of the T-001 as yet, but Emerald says it will have a lower 'whole life' cost than conventional diesel-powered vans. It's also estimated to have a refuelling cost that's around 18% of that of a conventional diesel LCV over a typical daily use cycle.
The new vehicle is likely to be welcomed by delivery companies, which are increasingly keen to move away from diesel vehicles because of the growing controversy surrounding urban pollution and service problems such as blocked diesel particulate filters. Urban delivery drivers are also expected to benefit from the gearless transmission and significantly improved powertrain refinement.
Pure electric delivery vehicles have been ruled out by most industry experts, because the weight of a large battery pack reduces the vehicle payload significantly. Range in the colder winter months is also significantly affected on battery-only vehicles. 
Does the UK need a clean delivery van?
There are two reasons why the T-001 is almost certain to succeed in the UK. Firstly, the air quality in many cities is well below the standard set by the EU, particularly for the nitrogen oxides and particulates emitted by diesels, especially as they age.
Secondly, the problem with diesel pollution is likely to get worse, not better, as the annual mileages of LCVs continue to boom.
According to government figures, average annual LCV mileages have grown by 16.7% since 2007, while HGV mileages have dropped by 9.7%. Indeed, overall traffic mileage in the UK was, at the end of last September, 0.6% lower than before the 2008- 2009 recession.
Given that LCVs are nearly all diesel, that they account for 47 billion UK vehicle miles (most of it in urban areas) and they are on the road for most of the day, cleaning up LCV pollution must be a priority.
At present there's only one hybrid commercial vehicle on the global market: a heavily modified separate-chassis pick-up made by VIA in the US. There are also retro-fit hybrid kits for existing LCVs such as the Ford Transit.
As a result, the T-001 will have the market almost to itself, although there could be a smaller delivery vehicle spin-off from the new Frazer-Nash electric taxi. Although the T-001 will be more expensive than a conventional diesel van, government plug-in grants and lower running costs should make it affordable for long-term owners.
The government is trying to restrict the use of older diesel vehicles in Derby, Birmingham, Leeds, Bristol, Southampton, Nottingham and London by 2020. Introducing daily tolls for using such vehicles could push businesses to invest in the T-001.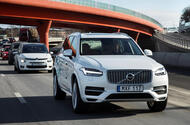 Route to accident-free fully autonomous driving by 2025 presents drivers with new challenges
The period between the proposed rollouts of semi-autonomous cars in 2018 and fully autonomous cars in 2025 will present a huge challenge to drivers to stay safe and remain within the law, according to senior industry figures.
Some manufacturers, including Audi, BMW, Mercedes, Tesla and Volvo, are already selling cars with advanced 'autopilot' features, and more manufacturers are set to join them as technology advances. James Dalton, of the Association of British Insurers (ABI), said: "Automation could be the biggest breakthrough in road safety since the invention of the seatbelt and insurers fully support its development. However, we need to get there safely.
"The growth of features, such as automatic braking and lane assistance systems, may give drivers a false sense of security that they can relax while their car looks after them. But unless a vehicle is fully automated and able to respond appropriately in an emergency, drivers still have to be ready to take back control at a moment's notice."
By 2018, a significant number of cars are expected to be running systems that allow the driver to remove their feet from the pedals and their hands from the steering wheel for up to three minutes on motorways. At 70mph, a car would travel three and a half miles in that time.
Legislation that requires a system to shut down after three minutes, unless the driver manually resets it, is already in place. The driver will also have to always be in a position to retake control if an alarm is sounded, although the road-scanning systems used by manufacturers will only typically be able to look three seconds up the road at 80mph, giving them minimal time to react.
From 2021, the car industry and legislators anticipate that entire motorway journeys will be possible with a car in fully autonomous mode, without any input from the driver, while from 2025 the expectation is that cars will do entire journeys with the driver's only action being to set the destination. It is the interim period between semi-autonomous driving and fully autonomous driving that has raised the most concerns.
Research by What Car? has already shown that a quarter of drivers would like to be able to sleep while an autonomous car drives them to their destination.
Peter Shaw, chief executive at Thatcham Research, said: "Automated vehicles have the potential to transform our roads, reducing congestion and crashes. The first truly automated vehicles, where the driver is able to hand over control in a specific situation, such as on the motorway, won't be on the roads until some time after 2021.
"In the meantime, it's important that we do everything possible to minimise the risk of crashes. The danger is that as technology develops, and drivers become more confident, they will start to use it in conditions it has not been designed for.
"Our clear message is that until 2021, drivers need to stay on the ball and observe the rules of the road. If you're unclear on the functionality of any feature on your car, then check with the vehicle manufacturer or dealership."
Talking about the implications of fully autonomous driving on the insurance industry, which is built around the expectation of there being car accidents, James Dalton added: "Automated driving will send shockwaves through many industries. Motor manufacturers are facing threats to their own business model from technology giants such as Google and Apple and need to move fast to keep up.
"There will always be a need for insurance and insurance is an industry which is used to adapting as new risks emerge and others fade. The potential prize here is a massive reduction in road accidents, leading to fewer people killed and injured on our roads. Insurers would love to see that become a reality and they are doing whatever they can to help support advances in automated vehicles."
Dalton also believes there will be a large number of drivers who will want to remain in control for the vast majority of their journeys. "When I fly home to New Zealand I expect there to be pilots in the cockpit of the plane who are trained to fly it," he said. "I know that the auto-pilot will do the majority of the flying, but I expect the pilots to take over control of the plane should something go wrong. I think most consumers take a similar view with vehicles. Let's also not forget that many people actually enjoy driving."
Dalton voiced his opinions on the dangers of autonomous cars in the short-term future: "In my personal view, the use of the term driverless cars is not only misleading but potentially dangerous. At least until the very long-term, a car is going to require a trained, competent and sober driver to oversee its operation, even if it is operating autonomously.
"And, of course, we all know from Google's recent experience in Mountain View, California that autonomous cars can crash."
Thatcham has produced the video below to demonstrate what it thinks the future of autonomous driving will look like over the next nine years.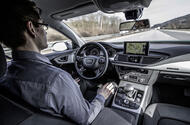 Watching TV and internet browsing also rated highly among the list of things to do while the car is driving, according to a recent study by What Car?
One in four drivers (26%) would be happy to sleep while being driven by a car with autonomous technology, according to new research from our sibling brand What Car?.
Talking to fellow passengers, browsing the internet and watching TV were also high up the list of chosen activities while in a self-driving car.
However, the study also showed continuing reservations about autonomous cars with 51% of drivers saying they would feel "unsafe or very unsafe" behind the wheel of a self-driving car.
The survey is bolstered by another study conducted by IAM Roadsmart (formerly the Institute of Advanced Motorists), which revealed that 65% of motorists want to keep the right to drive, even when autonomous cars are the norm.
Of those surveyed, 34% think driverless cars are a "bad idea", and only 20% welcomed them.
More than half (52%) of the IAM sample expressed the view that autonomous cars would never be the norm on UK roads. A driving-focused theme emerged in its results, as 87% believed that driving should not be outlawed once autonomous cars became the norm. Meanwhile, 30% of What Car?'s respondents were concerned about losing the enjoyment of driving.
Tesla CEO Elon Musk recently claimed that Tesla owners were more receptive to autonomous technology. Musk also hinted at the development of an autonomous public transport system.
More than half of new cars sold already have autonomous safety technology on-board and several manufacturers, including Ford and BMW, are working on driverless vehicles. Earlier this year Nissan and Renault also stated their aim to get at least 10 fully autonomous cars on the road by 2020.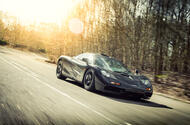 Chassis number 069 has covered less than 2800 miles and has been maintained by McLaren Special Operations Heritage division
McLaren is selling one of the last ever F1s made, on behalf of its owner, for an estimated £9.5 million.
The car has covered less than 2800 miles since it was built in 1998, and has recently been maintained by McLaren's Special Operations Heritage division.
It is painted in Carbon Black and sits on black 17in magnesium wheels with centre locks, and the interior features a black and red leather driver's seat and Alcantara-wrapped passenger seats. The car is described as being in concours condition and has remained in factory specification for its entire life.
That means its naturally aspirated V12 engine produces 618bhp and 455lb ft of torque. The 1138kg car can accelerate from 0-60mph in 3.2 seconds and on to a once record breaking top speed of 240mph.
Included with chassis 069 is fitted luggage, a Facom titanium lightweight toolkit and Facom toolbox, books and literature, including a numbered LM Edition of the 'Driving Ambition' McLaren F1 book, and a limited edition McLaren F1 owner's watch.
McLaren says it is one of the best examples of the F1 on the planet, and as such, experts think it could sell for a new all-time high price.
McLaren isn't disclosing the car's advertised price to anyone but prospective buyers, but a similarly immaculate F1 sold for close to £9 million last year and market value has increased since then. That has led experts to suggest chassis 069 could sell for between £9 and £10 million.
The car is currently being held at McLaren's Woking headquarters and is available for viewings. If you're interested, McLaren will take the car off the market once you put down a deposit.
If, like us, you can only dream of owning one, perhaps the videos below from the Autocar archives will help remind you why the McLaren F1 is one of the world's greatest ever drivers' cars.
McLaren F1 takes on the MP4-12C on track
McLaren F1 243mph top speed run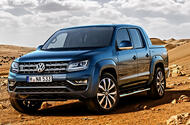 Updated version of the Amarok pick-up truck will go on sale in September, powered by a new 3.0-litre V6 diesel engine
The facelifted Volkswagen Amarok has been revealed, and will go on sale later this year.
Chief among the Mitsubishi L200 and Nissan Navara rival's upgrades is a 3.0-litre V6 diesel engine, which will be available in 161bhp, 201bhp and 221bhp forms. Top-end versions of the engine produce 406lb ft of torque. In comparison, the current Amarok comes with a twin-turbocharged 2.0-litre diesel with up to 161bhp and 295lb ft.
The engine is coupled to an eight-speed automatic transmission, and buyers can choose between rear-wheel drive and four-wheel drive models. A manual transmission will also be offered on some versions.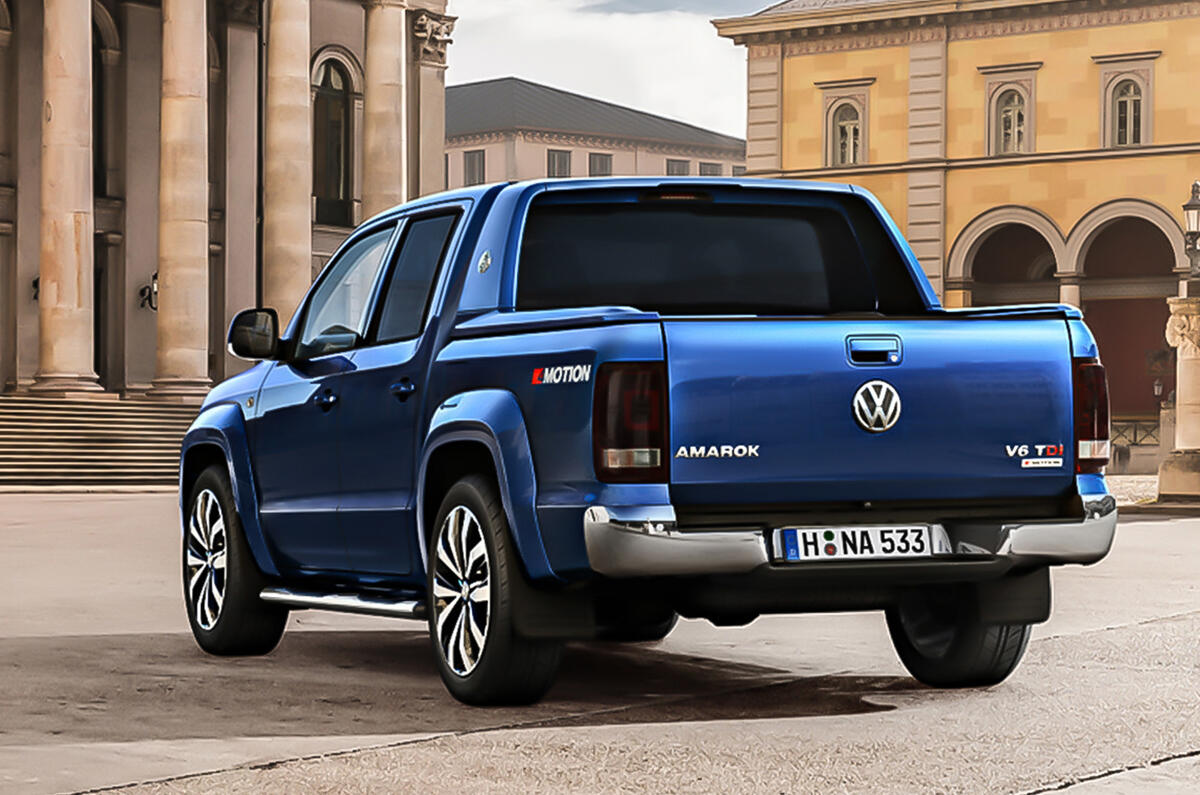 Volkswagen says that in its lowest-powered form, the new Amarok should be capable of returning 37.1mpg with CO2 emissions of around 199g/km. In both cases, that's more economical than the current car. VW says that in each of its three states of tune, the new V6 engine complies with Euro 6 emissions standards.
Other mechanical upgrades for the new Amarok include larger brake discs, and lighter Servotronic steering, which VW says will allow the car to be driven very precisely. The suite of safety equipment also now includes post-collision braking, and drivers can opt for a rear-view camera to help with parking.
While updates to the Amarok's exterior styling are relatively minor - a new front bumper and headlight arrangement as well as larger alloy wheels - the interior comes with a new dashboard layout designed to improve the pick-up's ergonomics. Despite the design changes, the Amarok's exterior dimensions have not changed.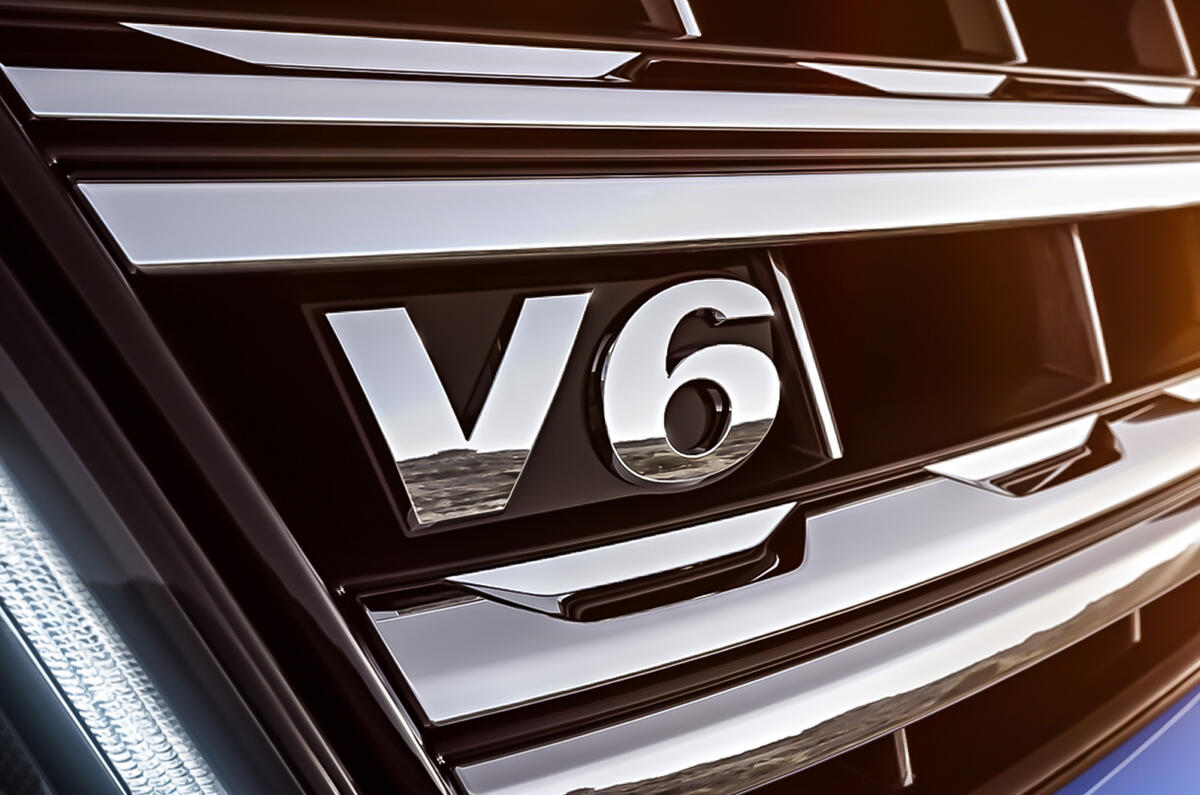 While the previous Amarok could tow loads of up to 3.2 tonnes, Volkswagen says future variants will be able to tow up to 3.5 tonnes.
The new Amarok will go on sale in September, with the most powerful variants being offered first. Prices have yet to be revealed, but they are likely to be slightly higher than the current car, which is priced from £20,930.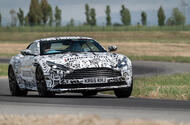 There's lots of work yet to be done, but the Aston Martin DB11's hardware has been signed-off. To experience it, we've driven a prototype It's a DB11; the model Aston Martin calls the most important car in its history. Personally, I think that's over-egging it slightly, but it's certainly up there with DBs 2, 4, 7 and 9 in its significance for the future health of this often troubled company.Many exotic car manufacturers have recently embraced the dark side of better than atmospheric induction and added turbochargers to their petrol engine, Porsche and Ferrari among them, but none more successfully than this. For a turbocharged engine, the noise and response of the DB11's motor is not good, it's a miracle. Of course, such an engine does not make a fine GT car, but it certainly sets it off on the right foot.The DB11 is the most powerful model ever to bear the initials and in Aston road car history it's beaten for output only by the One-77 and its seven-digit list price. Its bonded aluminium structure and aluminium panels share a philosophy with Aston's old V/H platform strategy but nothing else. The 5.2-litre V12 motor is related in a similar way to the old 6.0-litre V12. Apparently its bore centre spacings are the same, but that's about it.True, it diverts its power to the same eight-speed ZF gearbox now used in the Rapide and Vanquish (but never the DB9) mounted between the rear wheels, but from there power distribution and control is managed by a new design of limited slip differential and Aston Martin's first multi-link rear axle.As for that engine, it displaces 5204cc and produces 600 proper brake horsepower. It has cylinder deactivation and stop/start functions, but now also two exhaust-driven turbochargers. In its output and specification it is not dissimilar to the 6.0-litre twin turbo W12 newly re-imagined for the Bentley Bentayga, but in its character it is as different as a sabre and a sledgehammer.I'll leave an in-depth critique of the interior to my colleagues when they try a pristine production specification car later in the year and not this hard worked, dog-eared validation prototype wearing the camouflage of its Bridgestone tyre supplier.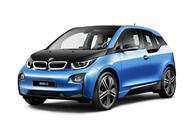 Larger battery pack gives the i3 a longer range and can be retro-fitted. It goes on sale in July 2016
The BMW i3 will get a new battery option from July, which the car maker claims extends the official range of the five-door electric hatchback from a claimed 80-100 miles, to 195 miles.
The new Samsung lithium ion battery will also be fitted in the i3 Range Extender model. This gives the petrol-electric hybrid an official overall range of up to 276 miles with a full charge and full, nine-litre tank of fuel. However, BMW says the range of the fully electric i3 is realistically 125 miles with the air-con or heater on. No real-world figure is given for the Range Extender.
Existing owners of i3s can have the new 94Ah/33kWh battery retrofitted because it retains the same dimensions as the existing 60Ah//25kWh unit.
After the Government's £4500 grant, the new i3 will cost £27,830 as a pure electric vehicle, and £30,980 in Range Extender form. The current i3 and i3 Range Extender cost £26,480 and £29,630 respectively.
The new battery is 50kg heavier than its predecessor, and this has slightly affected acceleration. The new i3 has a 0-62mph time of 7.3sec, and 8.1sec for the i3 Range Extender, making them 0.1 and 0.2sec slower than before. The top speed of both models is limited to 93mph.
With 33kWh of electrical energy when fully charged, the new battery provides 11kWh more than the existing unit.
BMW says a new 11kW charging system allows the new battery to be charged in two hours 45 minutes using a high-powered charger. This is the same time it takes for the older battery at a maximum charging current of 7.4kW.  
On standard mains electricity at 2.8kW, the charging times are put at 10 hours for the i3 and eight hours for i3 Range Extender.
BMW says changes to each of the 96 individual cells that make up the i3's new battery, including higher levels of electrolyte and new materials, havebrought about the ­­­considerable increase in energy storage capacity.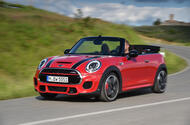 If you like Minis, going quickly and basking in the sun, then you're in luck; we've driven Mini's new John Cooper Works Convertible on foreign roads Cooper. Now there's a name with some clout. Today, of course, it's more commonly associated with wicked-up Minis, but the heritage is strong here. Essentially, us Brits wouldn't be able to grin and swagger nearly as much at the mention of motorsport without Charles and John to thank.But do you think either ever paused to consider - while sipping a brew in Surbiton, covered in oil and standing over a single-seater, I'd like to imagine - that one day in 2016 their family name would be affixed to the back of a £26,000, near-1400kg, roofless Mini with 228bhp and capable of 0-62mph in 6.6sec? Well, it is, and we'd wager they didn't.Regardless, given the huge success of Mini's Convertible model in the UK and the general affection here for fast Minis, the business case is very much there. Our positive experience of Mini's latest JCW hatchback - and more recently its new Cooper Convertible - means that this JCW open-top has a good chance of making us smile too.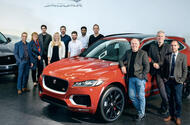 The Autocar-Courland Next Generation Award helped to propel 2011 finalist Katie Jones to her dream job at Jaguar Land Rover
The Autocar-Courland Next Generation Award has propelled many young, budding professionals into the automotive industry.
Previous finalists and winners have gone on to work at manufacturers such as McLaren, Aston Martin, Ford and Seat, and with entries open for this year's competition, a new wave of promising innovators is gearing up to pitch its ideas to industry leaders.
Katie Jones, a finalist in 2011, went on to become lead designer for colour and materials for Jaguar's crucial new SUV, the F-Pace. Here, she tells us how, following on from her Next Generation Award experience, she went from student to designer at a leading manufacturer.
How did you end up working at Jaguar Land Rover?
"I have had a very busy few years. After graduating from the University of Leeds in 2012 with a BA (hons) degree in design and colour technology, I had only one weekend before starting out as an interior designer.
"My first project was designing a high-end car 'innovation' showroom, then a 5000-square-foot luxury retail showroom in central London. The showroom displayed bespoke tailor-made suits, handbags and accessories, exclusive handmade furniture, an art gallery, fine wines and champagnes, and it was a really useful project to kick-start my career.
"Working as an interior designer in London was fantastic, but my passion remained with the automotive industry. An opportunity was presented to me to work as a colour and materials designer at Jaguar Land Rover, and I jumped at the chance.
"With the design experience I had, and also additional experiences such as the Autocar-Courland Next Generation Award, I was offered my dream job."
What was it like working on the Jaguar F-Pace?
"It has been a privilege to work on the new F-Pace. Taking a very well-received concept car into commercial production was very exciting. "I was the project lead designer for colour and materials. It was a challenging but very rewarding role, especially seeing the final product come to life.
"My primary objectives were the development and delivery of both interior and exterior materials and finishes for the car, liaising with design, marketing and engineering along with external suppliers to ensure the design intent and vision was maintained throughout the development process.
"I presented ideas, strategies and updates to management to keep them informed of progress throughout.
"The role required a high knowledge of material performance and requirements as well as an understanding of past, current and future market trends.
"I have been very fortunate to work with a dynamic and enthusiastic team where we can implement innovative materials and designs."
What's your advice to people entering the Autocar-Courland Next Generation Award this year? "If you can identify a gap in the market, the opportunity to present your ideas to a well-connected and experienced panel is incredibly rewarding but can be extremely challenging. It's very important to be clear and confident when you communicate your idea to the panel.
"The Next Generation Award can open doors and offer crucial experiences for the next generation of designers wanting to enter the world of the automotive industry."
Your chance to get involved
If you're aged between 17 and 25 years old and have an idea that would improve the UK automotive business, describe it in 1000 words and you could be in with a chance of winning £9000 and six months' work experience. This year, the three finalists will present their ideas in front of industry experts, including Mike Hawes, chief executive of the Society of Motor Manufacturers and Traders, Jo Lopes, head of technical excellence at Jaguar Land Rover, and Autocar editor-in-chief Steve Cropley.
"The motoring industry is in a really fascinating state, and there's a bewildering number of fantastic car companies to indulge in," Cropley says. "There's something for everybody, and youth is really important to manufacturers, so it's a brilliant time to get involved in the industry. This is a truly vintage era."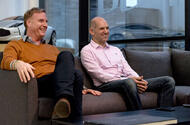 Red Bull and Aston Martin have teamed up to produce a car that they say will be ground-breaking; we speak to two of the main men behind it
Right now, for most of us, the new car being created by Aston Martin and Red Bull Advanced Technologies exists only as green swooshes in a picture, a teasing shape that hints at a sleek, low vehicle without telling us very much at all.
In the minds of designers Adrian Newey and Marek Reichman, however, the AM-RB 001 is already a technologically advanced car with an astonishing breadth of capability, able to both jostle slowly through city traffic and beat a Formula 1 car for outright pace.
AM-RB 001 hypercar: track variant in the pipeline
The project has progressed as far as a full-sized model and the parties involved – Aston Martin, Red Bull and motorsport outfit AF Racing – are still feeling their way in this new relationship. Everyone is wary of saying too much, too soon, but after exclusively breaking the story last summer, Autocar has been granted a rare interview with both Newey and Reichman.
Newey, long considered Formula 1's foremost technical thinker, and Reichman, responsible for shaping the new generation of Aston Martins, have forged a fruitful working relationship. Discovering that they think along similar lines was a huge bonus for the pair as they set about creating an all-new sports car that will serve as a 'legacy' road car for Newey and a halo vehicle for Aston.
Despite his career in racing, the idea of road car design has lingered in Newey's imagination since his formative years. "My dad was a great tinkerer with cars," he says. "He had Mini Cooper Ss, Lotus Elans, that sort of thing, and used to do all of his own maintenance. He had a little workshop where he would modify them and I used to help him."
Newey began sketching his own cars and then "using dad's workshop to fold up bits of aluminium and fibreglass, making my own designs".
His final-year project at the University of Southampton explored how ground-effect aerodynamics – all the rage in Formula 1 at the time – could be applied to a road-going sports car. "I built a full-scale wind tunnel model of [my car]; that's as far as it got, but it helped to get me my first job in motor racing," he says.
He admits he finds the sport's current regulations restrictive from a chassis perspective, so while he's been immersed in Formula 1, he's also kept an eye on road car design.
"I read Autocar and I've always remained interested in road cars," he says. "I enjoy driving; my treat to myself when we won the Formula 1 championship in 2010 was to buy an Aston Martin Vantage, and I also have a DB4 GT that I use as a road car on sunny days. So I've always admired Aston as a brand and I've always been interested in sports cars, in particular small, efficient ones."
Andy Palmer's move from Nissan, where he had become acquainted with Newey via the Infiniti-Red Bull F1 tie-up, to become chief executive of Aston Martin presented an opportunity for the project partners to come together. But this is more than a marriage of convenience; since the project got under way in January, the design chiefs of Red Bull and Aston have found that their visions are closely aligned.
Neatly mirroring Newey's early immersion in small, fun sports cars, Reichman's first road car was an Austin Healey Sprite, so perhaps it isn't surprising that the two designers have similar ideas as to what makes the perfect sports car.
Even though a mid-engined Aston wasn't in the product plan at Gaydon, Reichman had had thoughts about how one might look and had even committed one mid-engined idea to concept form in the DP 100 Vision Gran Turismo, created in 2014 for inclusion in the virtual world of the Gran Turismo computer game.
Now, though, came the opportunity to create a production car with few technical restrictions. Earlier this year the two designers presented their ideas of what such a car could look like. Reichman says: "The first time we met to share, their [Red Bull's] vision wasn't a hundred miles apart from what I was thinking about if Aston Martin was to do a 'mid-ships' car."
Newey and Reichman are reluctant to reveal much about the car's definitive shape, but the width of their grins as they carefully choose their words to discuss it suggests it will provoke a jaw-dropping reaction when it is revealed.
Reichman confirms that the car will "tell you it is an Aston Martin through its proportions" but warns that it won't look like any Aston we've ever seen before. "The proportions of AM-RB 001 are near-perfect," he explains. "It is perfectly balanced in terms of performance, chassis balance and occupant versus engine packaging."
They confirm that the car will have two seats side by side – with room enough for six-footers plus a modest luggage space – and a midmounted internal combustion engine. Words such as 'purity' and 'lightweight' are used to describe the project, and the power-to-weight ratio is expected to be close to 1:1.
Beyond that, specifics are thin on the ground. Let your imagination run riot, because there are clear indications that Newey and Reichman have done likewise. Like any project, there are, of course, budgetary constraints, but with the car due to come with a projected price tag of £2 million to £3 million, it's effectively open season for its creators to consider all manner of exotic materials for parts, powertrain options and construction methods, provided Aston Martin's bespoke Q division can turn them into reality to build 99 cars.
We can at least expect the car's shape to be informed both by Newey's career-long passion for clever aerodynamic and technical solutions and Reichman's latest vision of Aston Martin's design language. To further fire the imagination, recall the dramatic Newey-penned Red Bull X2010 and X2014 concepts created to promote Gran Turismo and Reichman's aforementioned DP 100.
There will be two variants of the AM-RB 001, one road legal and the other an extreme, stripped-down track version that will chase that headline-grabbing, F1-bettering lap time.
The road car will be "a car of two characters", according to Newey. "The easy thing to do would be design a road-going LMP1 car, but if it felt like one of those on the road, I would feel we have failed," he says. "So we're trying to create a car that's capable of extreme performance when you want it, but equally if you're stuck in a traffic jam on the King's Road, it's a comfortable place to be."
Aston says we should expect a carbonfibre body, but it will be more than a road-going racing car. "An LMP1 car has a brutish nature because its form language is following a certain function," he says. "The AM-RB 001 is not only comfortable to be in in a traffic jam, but it is also beautiful to look at in that traffic jam. That's an important aspect of this, because it doesn't have the constraints of having to follow a formula, therefore we can put that mixture of the art of aerodynamics and the art of beautiful design together."
Beyond that, we're in the realms of speculation.
How will it achieve the promised goal of eclipsing a Formula 1 car's lap time around Silverstone?
Clues could be found in Newey's past creations in the real, theoretical or virtual worlds; they have utilised ground effect aerodynamics, 'active' aero (which adapts to the flow of air around it), 'blown' diffusers to enhance the airflow using exhaust gases and even 'fan car' technology. The latter was pioneered by Chaparral in CanAm racing and by Brabham in Formula 1 and featured rear-mounted fans that drew air out from underneath the car to reduce pressure and promote downforce.
Then there are a host of devices that aren't permitted in F1: traction control, active suspension, anti-lock brakes, all-wheel drive, super-sticky tyres… it's little wonder that Newey feels liberated compared with motorsport's tightly controlled formulae.
Reichman says those behind the project relish the 'no limits' approach: "A lot of modern cars don't have these starting points. They are often based on a car that already exists or something the company needs to do. This car is a unique approach."
Extra power is likely to be supplied via a hybrid set-up that's essentially a simplified version of the energy recovery system used by an F1 car or a Le Mans Prototype. Newey hints: "Hybridisation offers some areas to explore that are very interesting and which perhaps haven't been done before with that technology."
Like the ultra-rare Aston Martin Vulcan, whose owners will be invited to be high in the queue for an AM-RB 001, the new car will be a rewarding high-performance model, and owners who take it onto the track will have to build up experience of driving it at high speeds.
"But at the same time, frankly, Marek and I would like it to be a car that you can commute in if you want to," says Newey.
It sounds like an impossible ask, but the two of them wear a relaxed air that suggests they've studied all the CFD figures and know precisely what the AM-RB 001 should be capable of when it hits the road and track.
The car's '001' suffix implies that it could be the first in a series of cars. They are coy on that, but asked whether he sees this collaboration as a foundation for further joint projects, Newey encouragingly describes the coming together of Red Bull and Aston Martin as "a simple marriage".
He continues: "Sometimes when you put two companies together, it is kind of a shotgun affair, and sometimes it just works very easily. I think this is in the 'very easy' category, in that we seem to have the same thoughts and ideas."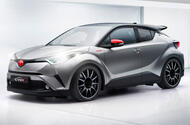 Toyota is considering a performance version of its upcoming crossover to create a Nissan Juke Nismo rival
A performance version of the recently revealed Toyota C-HR crossover is under consideration.
The new model, which has been mooted by C-HR lead engineer Hiro Koba, would act as a rival to the likes of the Nissan Juke Nismo and allow Toyota to compete in the emerging and profitable market for hot crossovers.
Speaking to Autocar, Koba said a performance C-HR wasn't "concretely" in Toyota's plans but "I am pushing to make such a car. I need to get approval".
Toyota senior manager Rembert Serrus added: "The car lends itself to it. It would be possible, but it depends on how much we have to change. A sports version could be a minor change or it could be a new project. A sports version would make a lot of sense."
Koba has already piloted a racing version of the C-HR and it's known that the car will compete at the Nürburgring 24 Hours endurance event next month. Autocar understands that public reaction to that car will heavily inform the business case for producing a performance version of the road-going C-HR.
The racing C-HR is powered by a turbocharged 1.5-litre petrol engine with around 178bhp. A similar engine could well be used in the road car, and Koba has hinted he'd like to see more powerful variants of the C-HR launched. Some of the racing car's less obtrusive aerodynamic bodywork could also be carried over.
It's highly likely any performance version of the C-HR would also include uprated brakes and suspension, as well as heavier steering and a modified interior.
Toyota's new crossover, which sits below the RAV4 in the Japanese car maker's line-up, will be launched in the UK this December. It will be offered with a choice of two powertrains: a 1.2-litre petrol engine and a hybrid linking a 1.8-litre petrol engine with an electric motor.
Although the hybrid version of the C-HR is expected to take the majority of sales in the UK, there is an obvious gap at the top of the range where a performance-biased C-HR could sit. Given the development time needed to produce that model, though, it would be unlikely to appear in showrooms until at least 2018.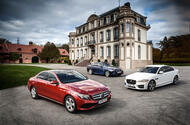 Mercedes has ramped up the battle for honours among the mass-market royalty with the new E-Class. We find out if it can depose its key rivals from BMW and Jaguar
Watching the comings and goings of various parts of the car market, as every good Autocar reader so keenly does, grants a unique perspective on the importance of good timing for a would-be buyer.
This is a cyclical business, and whatever part of it interests you will have fertile periods of renewal and fallow stretches of hibernation.
You can find our advice on any particular class's top entrants in the back of this magazine on any given Wednesday, of course – and any of our segment champions will be worth your money whenever you happen to be ready to spend it. But it's also undeniably true that right now is a particularly good time to buy an SUV, for example, and that last year was a fine one for family hatchbacks. Fresh arrivals always increase choice and renew competitive forces, which can only ever be good news for the likes of you and me.
And there's definitely some spring-time blooming happening right now in the market for mid-sized executive saloons. Last autumn, Jaguar introduced an all-new XF. Now comes Mercedes-Benz's latest E-Class – which is either the fifth or 10th-generation version, depending on whether or not you count the ones that came along before Mercedes starting officially calling them 'E-Class' in 1993. So if you'd had close to £40,000 to spend in this segment in April 2015, you'd have read quite different advice in the back pages of our magazine from that which you're about to read in April 2016. Moreover, by keeping your powder dry for 12 months, your chances of getting a bad deal or ending up with a car that's at all second-rate are greatly reduced.
So here we are, where the action is, ready to jump. The office fleet manager is on hold. What we need to know is how much the new 'W213' E-Class changes a picture that still feels familiar, the current executive saloon incumbent champion, the Jaguar XF, having only been installed on its throne when the car went through the road test mill back in December. We're pitting the bigselling four-cylinder diesel versions against each other, because those are the ones you're most likely to buy – so it's 192bhp E 220 d versus 187bhp BMW 520d and 178bhp XF 2.0d. What chance another change of executive class leadership in the space of five months?
You might think you know what to expect from an E-Class: heft, gravitas, material substance, occupant space, cabin isolation, ride refinement, some high-end cabin equipment, perhaps. But a classleading four-cylinder diesel engine? Pull the other one. Well, believe it. The new E 220 d is the first Mercedes to benefit from Stuttgart's newgeneration, aluminium-blocked 'OM 654' 2.0-litre diesel motor, which is due to be rolled out across all of its model lines to replace the venerable 'OM 651' 2.1-litre lump that has been overdue for retirement for a while. Smaller and significantly lighter than the engine it replaces, the new 2.0-litre motor has low-friction cylinder liners, an offset crankshaft and repositioned balancer shafts. It apparently walks EU6 emissions requirements, designed as much for the EU's forthcoming WLTP test cycle. And in the nose of the E 220 d – a car that has grown as part of its latest regeneration and still isn't the lightest cab on the class rank, in spite of its hybrid aluminium and high-strength steel construction – it makes for outstanding manufacturer claims on peak power, 0-62mph acceleration, NEDC fuel economy and CO2 emissions.
But before we get into the differences made to the car's driving experience, a pause to take in the pertinent details of the spaces in which these three cars invite you to spend such a significant portion of your working week. Our cars are within 50mm of each other on overall length and are even more closely matched on wheelbase. So predictably, they offer similar quantities of cabin space and carrying capacity. The XF is, by a whisker, the tightest car of the three for larger adults travelling in the back seats, but it's still easily roomy enough for most. More surprising, the new E-Class isn't the most commodious car of the trio. That distinction goes narrowly to the car that has been on sale for five years, the 5 Series, which has back seat cushions that are longer and more supportive than the E-Class's and notably more head room in both rows.
But those objective differences do little to communicate the stark differences in ambient character between the E-Class, 5 Series and XF, which should serve as a suitable preamble for the dynamic differences to follow. You sit high in the new E-Class, aware of a higher vantage point than you could get in either of its rivals, with a good view out in all directions, a good sense for the corners of the car and a pleasing impression of space around your extremities. In the XF, you're hunkered down more intimately, with a high-rise centre console on one side and a higher-rising door card on the other, the steering wheel and instruments closer to your down-theroad eye line. The 5 Series splits the difference: spacious and convenient, with BMW's brilliant sports seats offering all the comfort, adjustability and support you'll ever need.
In isolation, the Jaguar's standards on material quality, fit and finish seem fine; the sophistication of its instrumentation and infotainment likewise. But park your XF next to a new E-Class and you'll realise what you could have won. The Mercedes' interior is in a different league from the Jaguar's. It's more rich and expensive than the BMW's, too.
The E-Class comes, as an option, with twin 12.3in 'double-display'  LCD screens that stretch across most of the fascia, backlit and appearing to float in front of the roll-top dashboard. It has a newgeneration Comand infotainment system that's vastly easier to navigate than what went before, as a result of touch-sensitive pads positioned on each side spoke of the steering wheel that make it easier to select the function you want without taking your hands from a quarter to three.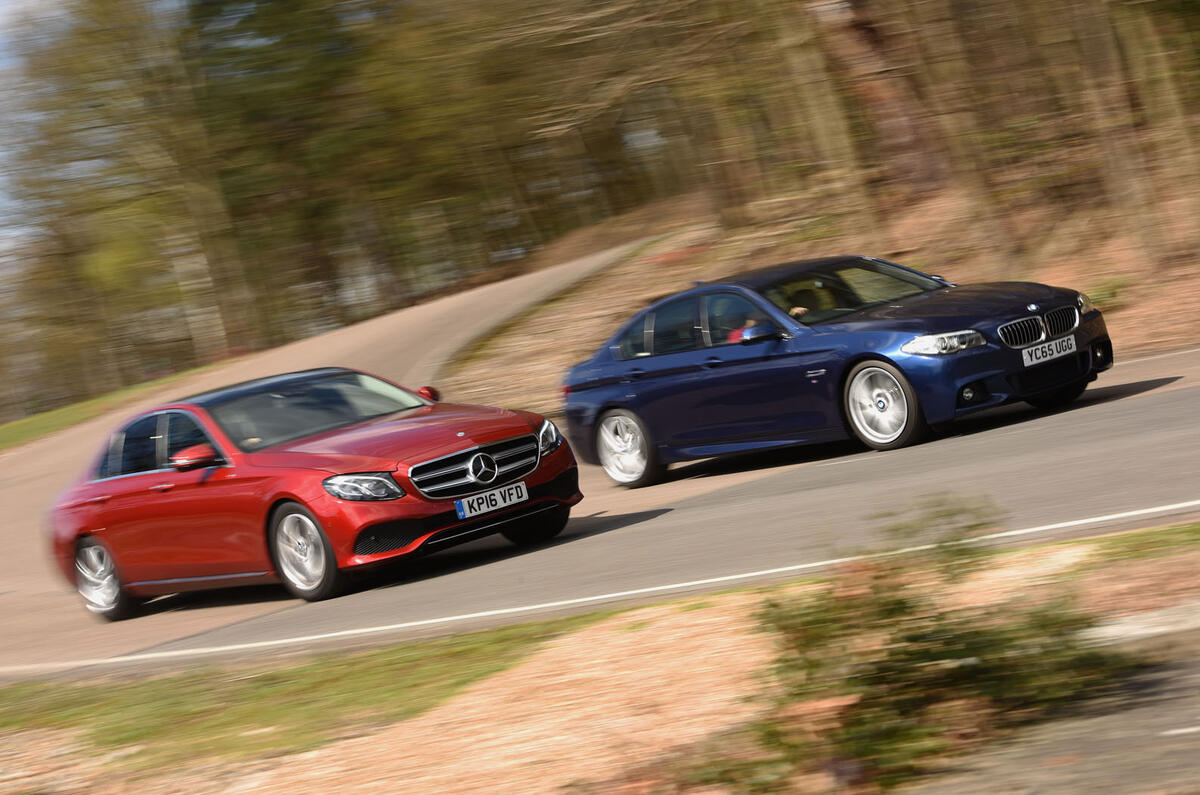 The E-Class's switchgear and trim look expensive and feel it too. Its 23-speaker Burmester premium audio system sounds supreme. The car has wireless smartphone charging and outstanding active safety and active cruise control convenience systems. If you like to see, hear and feel what your premium-brand cash is buying in what's directly in front of you and wrapped around you mile by mile, the E-Class just offers you more – and the 5 Series make a better fist of competing with it than the XF.
Time to turn the form book upside down, then. Mercedes' 2.0-litre engine idles sufficiently quietly and smoothly to teach Jaguar Land Rover a thing or two about what a new four-pot diesel should sound and feel like these days. It has transformed the E-Class from one of the least mechanically refined executive saloons in the class into one of the most well mannered.
Neither the XF nor the 5 Series is very far behind the E-Class in this respect, though – and it's to the aid of the stragglers that whichever four-cylinder oil-burner you find in a car of this size and type, it's still unlikely to feel special. These are the workaday grunt powerplants of the executive saloon world, originally designed for economy and costeffectiveness – and then made the default choice by half-baked CO2- derived tax legislation and a buying public more interested in kit count than distinguishing mechanical richness and performance.
So although our test instruments confirm that the E 220 d is the quietest, smoothest, fastestaccelerating and most economical car here, those advantages will only do so much for it. Against the clock, the Mercedes accelerates from 30mph to 70mph through the gears 1.5sec quicker than the Jaguar and 0.9sec ahead of the BMW. For our True MPG testers, the E 220 d returned a 56.8mpg average and the best of its rivals was the 520d, at 48.5mpg. The E 220 d is almost 2dB quieter than the XF at a 70mph cruise. All will be meaningful advantages for the car in realworld use – and yet none is enough to lift the impression of the car's powertrain far above the ordinary.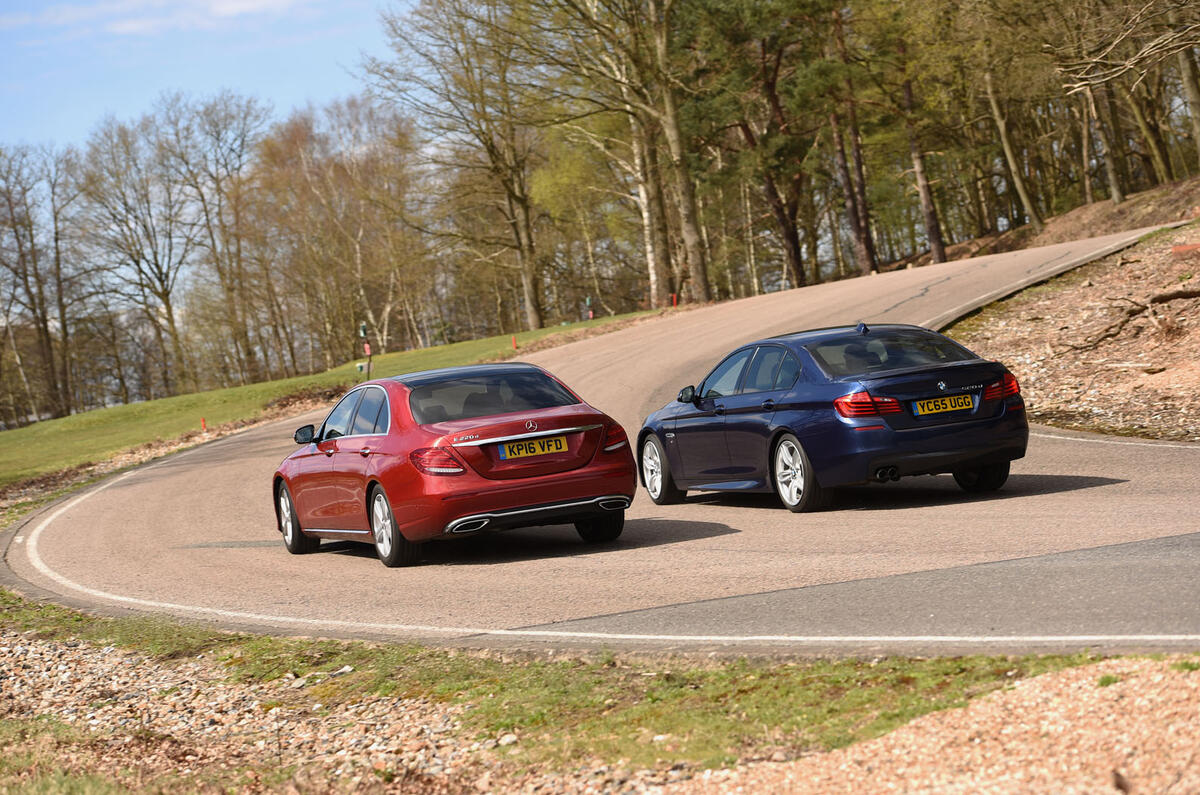 You look elsewhere, therefore, to find a really convincing selling point for any of these cars in how they  conduct themselves on the road – and the first you find is the XF's handling precision and dynamism. But before we delve deeper into this, we should note a trim level difference here. Whereas the 520d and XF 2.0d submitted for this exercise were in M Sport and R-Sport guise respectively, with the wheels, tyres and suspension tunes configured to appeal to keener drivers, the E 220 d came as an entrylevel SE model, which means 17in alloy wheels, higher-profile tyres and standard 'comfort' suspension settings. E-Class buyers will be able to choose a lowered, passively damped suspension set-up as an alternative, or a lowered adaptively damped sports suspension, or heightadjustable Airmatic air suspension – and all ought to better prepare the car for battle with rivals that, we already know, set a high bar for driver appeal.
And yet if any new E-Class, save perhaps the Mercedes-AMG version, can approach either the equivalent XF or 5 Series on dynamic verve, we'll be very surprised. The Mercedes seems geared for an entirely different agenda from the Jaguar's and, to a lesser but still telling extent, the BMW's, too. While the XF constructs its ride comfort from its subtle but progressive close damper control, acknowledging that its driver wants to feel at once connected to and cushioned from the road surface, the E-Class commits wholeheartedly to long-wave compliance and ride isolation. Everything the Benz does is done in order to add so little to the fatigue of the daily grind as to make almost no difference, so it answers the Jaguar's perfect steering weight and fine directional responses with lightness at the rim and a stabilising sneeze zone around dead centre.
As you add steering angle in the E 220 d, the wheel weights up and gains directness in an attempt to convince you that it can be athletic through the corners. But it's a token gesture. Where the perfect balance and taut poise of the XF make it feel lithe and lively, the E-Class lacks the simple grip and composure to go with it. The softness of the Mercedes' responses is at odds with the eventual speed of the steering off-centre, often forcing the car into understeer before it has even settled on its outside contact patches. And as it begins to heave and porpoise gently on its springs through dips and over bumps, even a seven-tenths crosscountry pace is enough to convince you that the E-Class isn't a car that likes to be hurried along.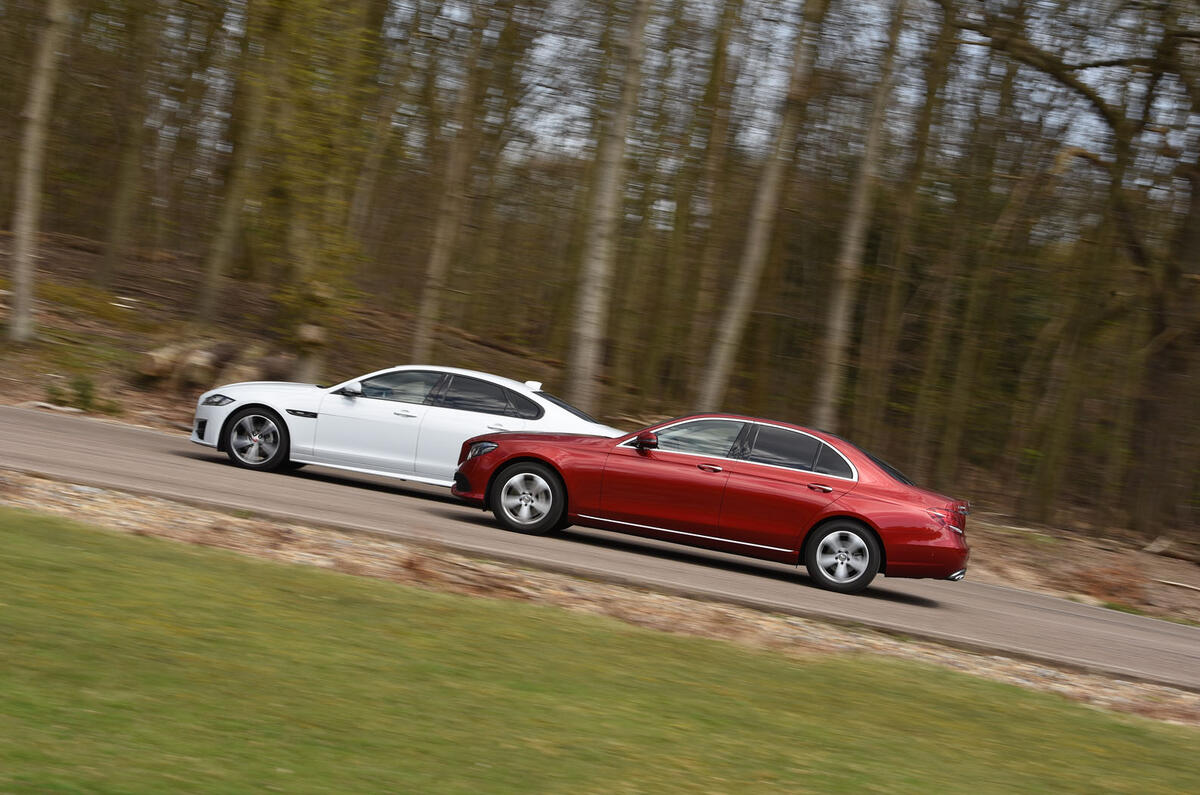 The 520d's achievement, next to rivals that seem at polar opposites of the dynamic spectrum, is its breadth of ability. On optional adaptive M Sport suspension, the BMW can approach the sybaritic gentility of the Merc and the accuracy and involvement of the Jag. The 5 Series is still the executive option for any mood or occasion, still competitive in its fifth year on sale, still in possession of the keenest-feeling engine and cleverest automatic gearbox here. It's still a hard car to see beyond.
But, for the likes of us at least, not quite hard enough. Although every group test needs a verdict, it seems particularly harsh to rank these cars, because each one thoroughly deserves its following. So this is at least as much an order of preference, as I'd expect interested drivers and readers of Autocar to exercise it, as of merit. Although there are still disappointing cars in the mid-sized executive market even in 2016, there isn't one in this test.
No one could take much issue with what the new E 220 d does; it's what it is that relegates the car to last place in our final order. It's functional and understated, supremely well built and kitted out, and outstandingly refined, relatively pacey and easy to drive, thanks to that new engine. But it's also one-dimensional – gloriously so, in fact. Really, this is a luxury saloon running against pseudo-sporting four-doors. Those who describe it as a mini S-Class fundamentally misunderstand the E-Class's character and role. There's nothing grand or assuming here. There is only a deliciously old-fashioned sense of reserve and contentment in service.
In the 520d you get more: plenty of sporting edge twinned with huge everyday ownership appeal, which is enough for second place here. And in the XF 2.0d you get accommodation, equipment, quality, refinement and performance levels that pass muster – and abundant driver appeal that makes them worth the trade. It's as simple as that
Jaguar XF 2.0 R-Sport AT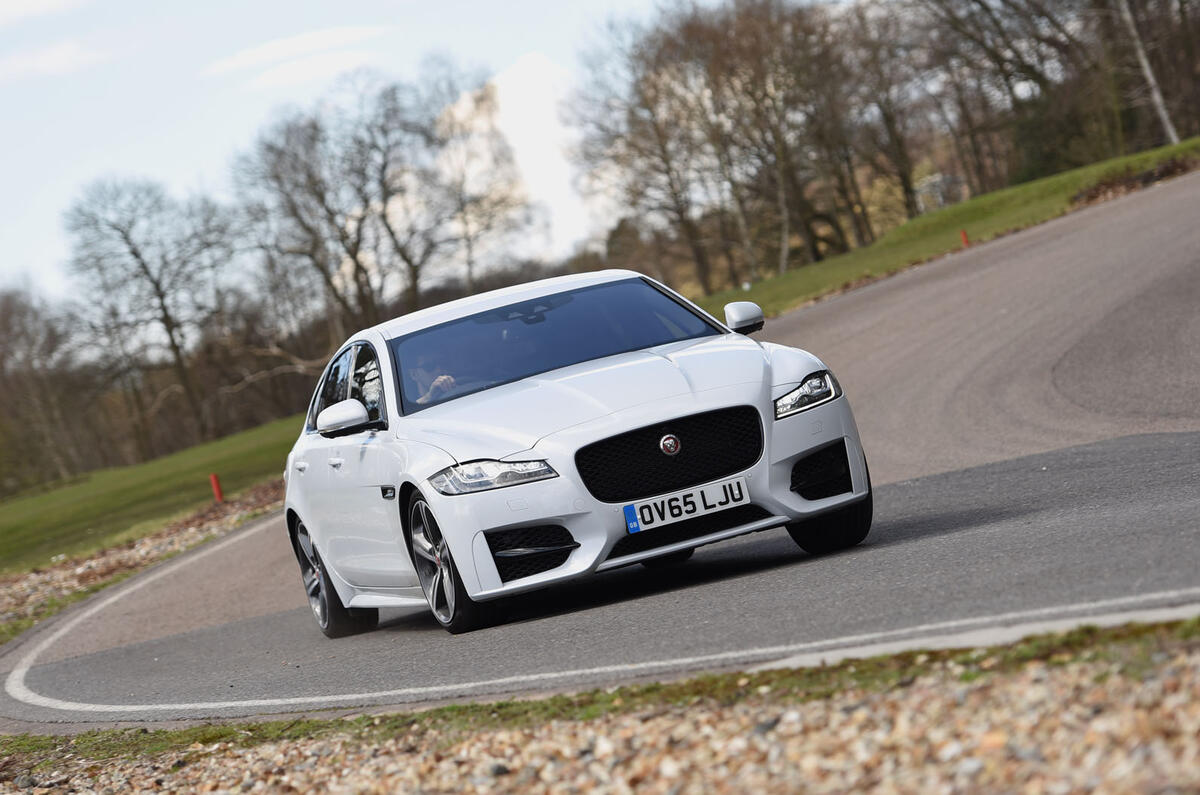 Rating 4.5/5; Price £36,850; 0-62mph 8.1sec (claimed); Top speed 136mph; Economy 65.7mpg; CO2 emissions 114g/km; Kerb weight 1595kg; Engine layout 4 cyls, 1999cc, diesel; Installation Front, longitudinal, RWD; Power 178bhp at 4000rpm; Torque 317lb ft at 1750rpm
BMW 520d M Sport auto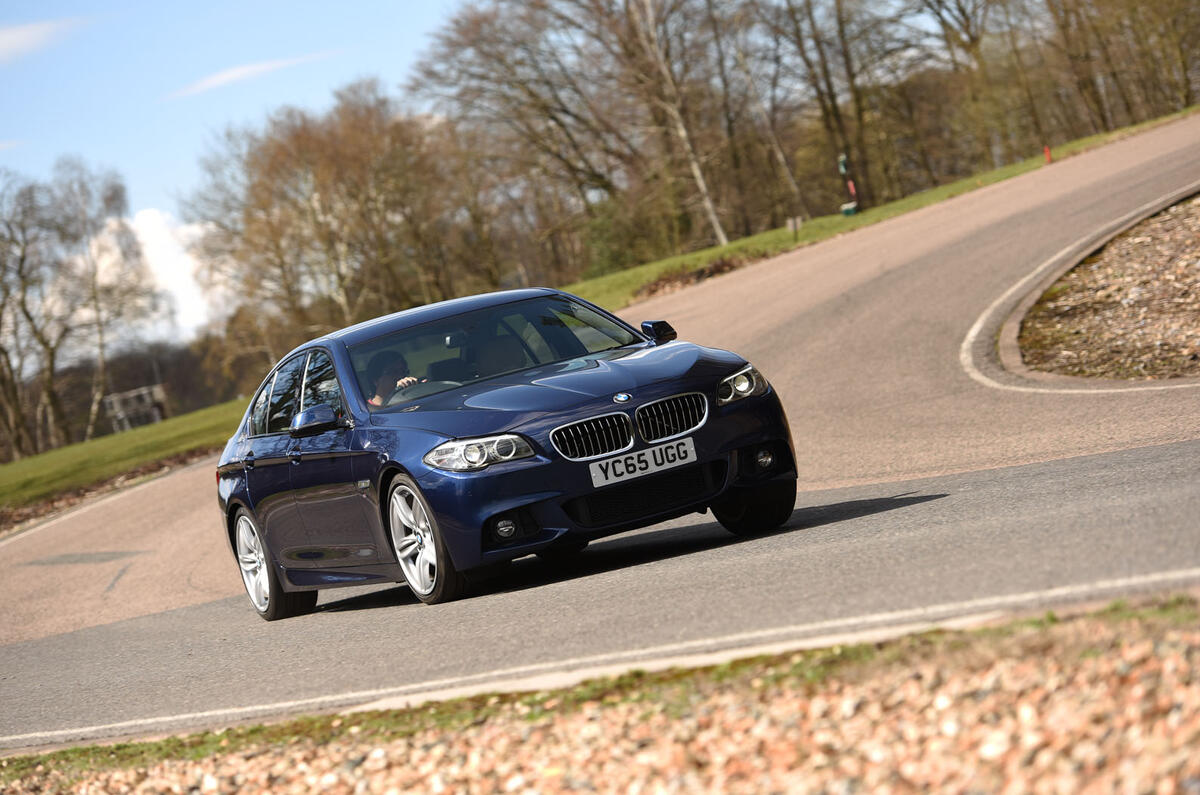 Rating 4/5; Price £36,865; 0-62mph 7.9sec (claimed); Top speed 147mph; Economy 62.8mpg; CO2 emissions 119g/km; Kerb weight 1695kg; Engine layout 4 cyls, 1995cc, diesel; Installation Front, longitudinal, RWD; Power 187bhp at 4000rpm; Torque 295lb ft at 1750rpm
Mercedes-Benz E220 d SE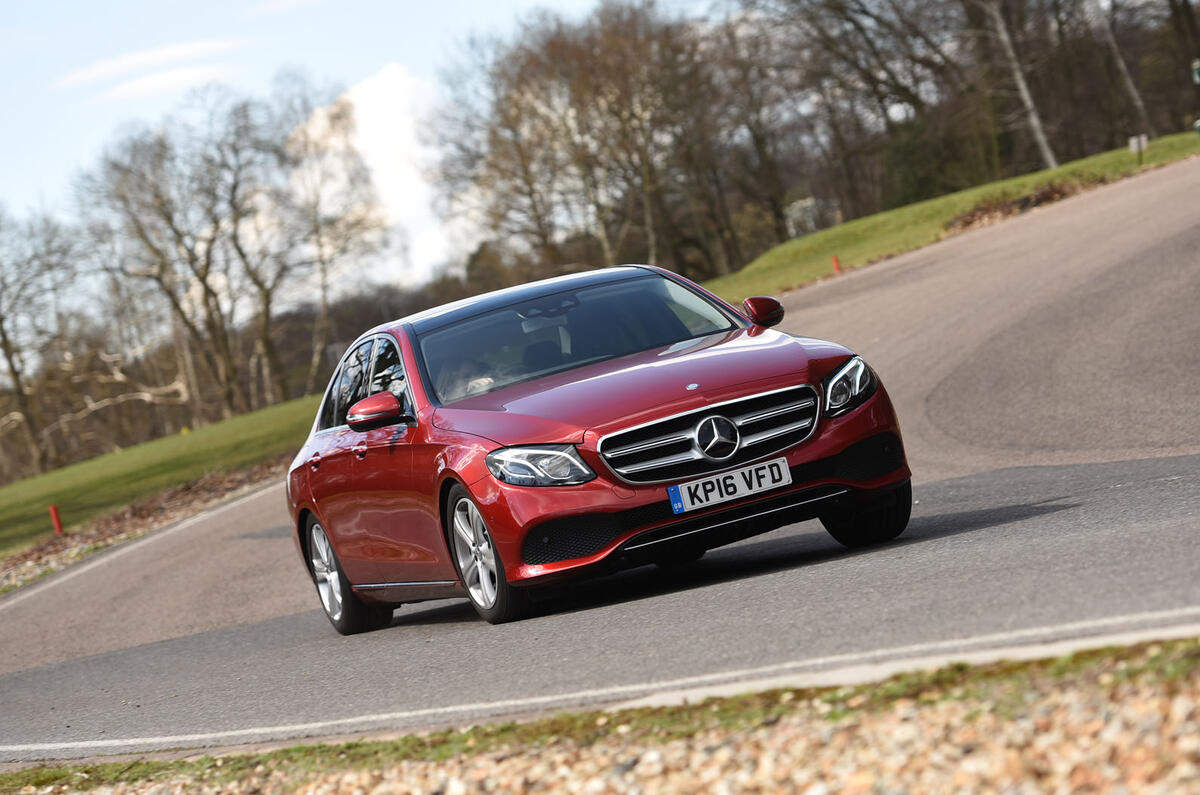 Rating 4/5; Price £35,935; 0-62mph 7.3sec (claimed); Top speed 149mph; Economy 72.2mpg; CO2 emissions 102g/km; Kerb weight 1680kg; Engine layout 4 cyls, 1950cc, diesel; Installation Front, longitudinal, RWD; Power 192bhp at 3800rpm; Torque 295lb ft at 1600-2400rpm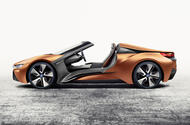 Late-2017 facelift will bring variants upon the i8 to market, as well as upgraded power and range
BMW is set to give the i8 more power, an extended range, various chassis tweaks, an inductive charging option and a series of new lightweight components. The changes are part of a comprehensive midlife facelift for the high-tech 2+2, which first went on sale in the UK in 2014.
The facelifted i8 is due to reach showrooms in the final quarter of next year. It's set to adopt an upgraded petrolelectric powertrain currently being tested in a fleet of roadgoing prototypes as well as the latest iteration of the i8-based safety car seen at Formula E events around the globe.
Details remain scarce, although high-level engineers at BMW's research and development facilities in Munich say the revised hybrid powertrain will have a more powerful electric motor than the 129bhp unit used by the existing i8.
In combination with a lightly fettled 1.5-litre three-cylinder turbo petrol engine, the frontmounted synchronous electric motor is claimed to provide the facelifted i8 with more than a 10% boost in power over today's model, lifting the futuristically styled coupé's output to around 420bhp.
Together with new software mapping for the i8's sixspeed automatic gearbox, the boosted output is claimed to improve the performance of the BMW i brand's rangetopping coupé, which currently has a 0-62mph time of 4.4sec and limited 155mph top speed.
At the same time, BMW is working to extend the overall range of the i8 through the adoption of a revised battery pack. With improved energy density properties — the same is being touted for the battery in the facelifted i3 that will make its debut at the Paris motor show in September — it is said to bring an incremental increase in pure-electric and hybrid ranges.
Secrecy surrounds the capacity of the new battery. However, BMW has confirmed that the Formula E safety car eschews the 7.1kWh unit of the production car for a larger, 10.0kWh battery, possibly hinting at what's to come for the facelifted version. As on today's i8, it will be mounted down the centre line inside a carbonfibre tunnel.
Drawing on further developments used by the Formula E safety car, the facelifted i8 is also in line to receive a number of chassis modifications. Nothing has been confirmed, but the two i8 safety cars at Formula E events have modified upper wishbones and mounting points, together with revised spring and dampers, a 15mm lower ride height than the production car and 20in alloy wheels shod with 245/35 front and 285/30 rear Michelin Pilot Super Sport tyres.
An inductive charging system is also being tested and is expected to be offered as an option on the next iteration of the i8. Drawing on wireless charging technology developed by Qualcomm, it uses resonant magnetic induction to transfer energy between a ground-based pad connected to the highvoltage electrical system and a collector fitted to the underside of the BMW.
Further possible updates being pursued by BMW for the facelifted i8 are carbonfibre wheels. Already showcased by the German car maker, the lightweight wheels use a carbonfibre rim and aluminium spokes in a move that is claimed to reduce weight by up to 25% over the aluminium wheels used today. 
The launch of the facelifted i8 coupé is likely to coincide with the introduction of the long-mooted i8 roadster, which BMW chairman Harald Krüger recently confirmed as the next new model from the company's i brand.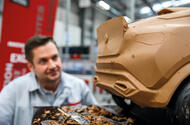 We visit Nissan's Sunderland plant to meet the team behind some of its most striking designs; then we have a go at drawing ourselves
Under an array of gleaming white tube lights, an endless procession of Qashqais and Leafs trundles towards the end of Trim and Chassis Line 1 at Nissan's Sunderland plant.
White-gloved like Tokyo taxi drivers and even more attentive, the inspectors have just under 60 seconds each to poke, ponder and fondle their allocated section of automotive anatomy before the relentless conveyor ushers the car on towards the big, wide world.
This is the UK's most productive car plant, churning out 116 cars per hour and nearly half a million every year. One in three cars made in this country is built here by a workforce of 6700 people. Yet each of the five models the factory produces began as a designer's scribble. For the pioneering Qashqai that kick-started the crossover revolution and the smaller Juke (which shares Sunderland's second line with the Note and Infiniti Q30), the design element was home-grown, too, conceived and refined at Nissan's European studio in Paddington, central London.
We'll explore the production line later, but the main reason we've come to Sunderland is to uncover the design process that leads from drafting-paper doodle to production car. And to help make sense of it all, we've brought Autocar's in-house car designer, Ben Summerell-Youde, who creates most of the speculative renderings you see in this magazine, artfully predicting upcoming models with considerable success.
We're focusing on the extrovert Gripz concept, which Nissan presented at the Frankfurt motor show last September to float the idea of a Z-car crossover. As with all of Nissan's major design projects, the brief was tendered across the company's four design hubs: Paddington, San Diego, Beijing and the creative HQ in Atsugi, Japan. Designs are submitted anonymously – the decision makers know neither the designer nor the hub that produced each proposal – but for the Gripz, the winning exterior was penned in London and references the works 240Z that won the 1971 East African Safari Rally.
The 'performance crossover' brief for the Gripz was relatively specific. For the 2009 Qazana concept that spawned the Juke, although the car's size was largely fixed, the design brief was just one word: 'Robiotic'. Which, perplexingly, isn't even a proper word. In Paddington, the designers expanded this to 'masculine and agile' and developed it with the help of mood boards and imagery, such as the juxtaposition of welly boots with a Nissan GT-R. It's easy to scoff but just as easy to see how the production Juke splices the spirit of those images and to observe how successful this formula has been in the market: more than 40,000 were sold in the UK last year.
Back on the Gripz, Paddington-based Croatian Goran Ozbolt – a vehicle design graduate of the Royal College of Art – talks us through the design process: "We start with a footprint and an idea of the height of the car. The team discusses how the product could look or feel. Then each of us goes out and explores what inspirations we could use. Sometimes, it's something active and performance-oriented. Other times, it's more laid back and practical. You might look for a variety of products that you think reflect the kind of thing you're trying to produce. Then we start sketching."
Summerell-Youde chips in that he usually has to start with the previous generation of the car, but he considers that 'cheating'. Ozbolt disagrees. "Everyone has a different starting point," he says. "Some people start with the car's predecessor, but I tend to begin with a doodle, imagining what the car will look like from 100 metres away to make sure it has a good, solid stance. It doesn't really matter, though. The important thing is the quality of the output. It's artistic. There are no rules."
Ozbolt sometimes goes straight from doodling to 3D modelling with the same software Pixar uses for animated films, but he will also scan the sketch into Photoshop and use it to develop a more detailed 2D rendering (which, incredibly, can be produced in just a few hours). But even at this stage, production realities must be considered. "I appreciate the final design needs to be approachable to the market," he says.
Each proposal is rendered in profile and front and rear three-quarter views, and then one or two per hub are chosen to advance to the clay modelling stage. This transformation requires the likes of Steve Ransom. His official title is digital project lead, but he reckons 'digital sculptor' better reflects the role, which is "to bring the design into the 3D world" using CAD (computer-aided design) software. Detailed vehicle schematics are provided by Nissan's European technical centre in Cranfield, and Ransom stretches the designer's sketches to fit over them.
Initially, he uses a broad brush, tweaking crude 3D shapes on screen by eye. With bewildering speed, he uses a rotary controller to spin and zoom around the virtual Gripz while tapping his keyboard with the other hand, contorting the model's countless complex surfaces as he goes. "I'm not sure there is a more complex geometric product than the car," Ozbolt says, and Ransom's work certainly brings that home.Once the 3D image is smoothed and refined, the design is sent to a five-axis milling machine to become real for the first time. A model such as the quarter-scale Gripz we're shown can be milled from clay in just four hours. Modellers then help the designers experiment with tweaks to see what works best. The model is then 3D scanned and the digital image goes back to Ransom, who makes sure that the technical package can still be accommodated.
Summerell-Youde and I try our hands at modelling. Etching away at a chunk of warm clay, he adds a horizontal strake to the chevron graphic that defines the leading edge of the Gripz's doors. It wins highly approving nods from modellers Joanna Bond and Paul Ratcliffe. Summerell-Youde adds a second, smaller strake below it and is less happy with it, but such is clay's flexibility that it can be removed swiftly.Inspired by another historic rally car, I add a ski-jump spoiler based on the Lancia 037. Using adapted and home-made tools – at one point I'm handed a nutmeg grater – I clumsily squidge and scrape before Ratcliffe refines it quickly and neatly into shape. It's great fun and extremely addictive, and initial derision of the aero appendage gives way to very mild approval.
In the real process, a steel-framed, full-size clay model is eventually milled and refined by a team of modellers, then wrapped in vinyl and wheeled outside to capture how its surfaces reflect natural light. Despite appearances, many concepts shown at motor shows are built this way and couldn't turn a wheel themselves if they wanted to.
It typically takes Nissan nine months to finalise a concept car design, but it's 18 for a production model. Much of this extra time involves a feedback loop between Paddington and Cranfield. The engineers have strict technical parameters to fulfil, such as weight, performance, aerodynamics, interior space, body durability, ease of manufacture and safety, and they work closely with the designers to achieve this without relinquishing the car's aesthetic character. It took 11 loops of around four weeks each to get the second-generation Qashqai to 'design freeze'.
At this point, a car's image is fixed and the designers step back. If they've done their job, the original concept will shine through, as Ozbolt says: "I try to create the boldest possible theme that can endure production. As long as the initial doodle is visible in the production car, I have done well."