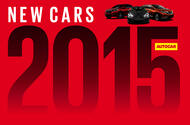 Welcome to Autocar's new car calendar - your guide to what's coming when in 2015 and 2016
Autocar's new cars calendar gives you all the information on 2015 and 2016's new arrivals, as we round up all the new models going on sale in the UK

With models including the new Alfa Romeo Giulia, the Bentley Grand Convertible and the all-new Vauxhall Astra launching in the next two years, plus myriad launches from the likes of BMW, Audi and Mercedes-Benz, there's truly something for everyone to be excited about.

Our new cars calendar is your one-stop shop for keeping track of 2015 and 2016's new cars, so keep checking back to this page as we'll be updating it regularly with new car unveilings. 

Here's Autocar's round-up of the new cars coming in 2015 and 2016.

Giulia – Late 2015

Alfa's BMW 3-series fighter ushers in a new era for famous Italian firm with new platform, engines, styling and tech. 

DB9 - 2016

Aston's DB9 replacement will get a twin-turbocharged AMG engine and possibly a new name.

Q7 – August 2015

The Q7 sheds more than 300kg in weight for its second generation, and costs from £50,340.

A4 – November 2015

All-new A4 arrives with a lighter weight, economical new engines and lots of new tech as it raises its game against the BMW 3-series.

A4 Avant - November 2015

Estate version of the new A4 will follow soon after the saloon. 

A5 - 2017

Next generation coupe will use the MLB platform and get more aggressive styling.

A6 - 2017

A more stylish look is promised for Audi's next BMW 5-series competitor, designed under Marc Lichte.

R8 – late 2015

Second-generation supercar goes on sale with prices starting from £119,500.

Grand Convertible – Late 2015

Azure returns in all but name as a convertible version of the Mulsanne, seen in concept form at the LA motor show 2014.

Bentayga – Early 2016

Expect to see Crewe's first SUV before the year is out, ahead of 2016 sales. Styling said to be totally overhauled compared with previous concept version.

Sports car - 2016

Expect Bentley's extreme rear-drive sports car to be more hardcore than 2014's GT3-R, and cost around £300,000.

X1 – Autumn 2015

Compact SUV will swap rear-wheel drive for front-wheel drive in its second generation.

X3 - 2017

Next BMW X3 has already been spotted testing.

7 Series – October 2015

BMW's flagship gets a lighter chassis, hi-tech engine derivatives and a plush, tech-rich cabin.

5 Series - 2017

Mercedes-Benz E-Class competitor will get plug-in hybrid powertrains and styling inspired by the larger 7 Series.

M2 - Late 2015

Expect BMW's junior M car to command a price tag of around £45,000.

Project Pinnacle – Summer 2015

Bristol returns with an all-new model, and new London showroom in 2015. A hit-tech hybrid is also in the works. 

Bugatti

Veyron - 2016

New hypercar to feature a hybrid powertrain; expected to hit 286mph and generate 1479bhp

CT6 - Early 2016

Mercedes-Benz S-Class rival gets three petrol engines at launch, including a twin-turbocharged V6 with 400bhp.

Camaro - 2016

Sixth-generation car to take on the Ford Mustang in Europe.

SP:01 – 2015

Start-up firm claims its 155mph two-seater will be the world's fastest electric sports car.

RP1 – 2016

Britain's newest sports car maker has created a a lightweight, mid-engined roadster with 500bhp per tonne.

488 GTB – Summer 2015

The Ferrari 488 GTB is the company's replacement for the 458 Italia and comes with a turbocharged V8.

Aegea Project – Early 2016

Fiat's four-door saloon will go on sale in 40 countries, still to be decided if the UK will be one of them.

124 – Early 2016

Compact Mazda MX-5-based roadster was an Alfa, is now a Fiat.

500 facelift - September 2015

2015 Fiat 500 gets engine and visual tweaks.

S-Max – Summer 2015

Second-generation S-Max gets Mondeo-inspired looks and a plush new cabin.

C-Max/Grand C-Max facelift – summer 2015

Ford's compact five-seat and seven-seat MPVs get styling and spec changes in line with Focus.

Mustang – autumn 2015

Ford's muscle car is to be sold officially in the UK in right-hand-drive form for the first time.

Fiesta - 2017

Next-generation Fiesta has been spotted testing.

Focus RS - 2016

Third-generation RS will produce more than 316bhp and gets all-wheel drive for the first time.

Ka – Late 2015

A rethink for the Ka city car should see it repositioned as a budget global offering.

Edge – Late 2015

The Edge SUV arrives in the UK and Europe for the first time as part of the One Ford policy.

EcoSport refresh – 2016

Ford has tweaked the EcoSport to make it more Euro-friendly.

Galaxy – Summer 2015

Sister car to the S-Max, the larger seven-seat MPV arrives this summer to fight the likes of the VW Sharan and Seat Alhambra.

GT - 2016

The all-new Ford GT supercar arrives in 2016, powered by a 3.5-litre twin-turbocharged V6 engine developing over 600bhp.

Civic - 2017

To be based on a new platform and take styling inspiration from New York concept car.

Jazz – Summer 2015

Spacious city car gets more spacious still in all-new form. Greater refinement also promised.

HR-V – Summer 2015

Honda wants a piece of the booming compact SUV segment with its all-new HR-V.

NSX – Late 2015

NSX sports car offers around 550bhp from its hybrid powertrain, which incorporates a V6 engine and three electric motors.

ix20 - Late 2015

We expect the facelifted compact MPV to be at the Frankfurt motor show.

Tucson – September 2015

Hyundai's ix35 replacement gets the Tucson name.

Santa Fe refresh – Late 2015

Subtle refresh for big SUV will actually make the i10 city car Hyundai's oldest car by end of 2015.

Q30 – Late 2015

Infiniti hopes to step up from a niche player with its Mercedes A-class-based and British-built Q30 hatchback.

QX30 - 2016

QX30 will join the Q30 hatchback in a growing compact SUV line-up from Infiniti.

XF – Autumn 2015

Jaguar's second-generation XF goes on sale in the UK in the autumn. Expect a lightweight aluminium architecture and styling close to that of the XE.

XJ - Autumn 2015

Facelifted XJ will start at £58,690.

F-Pace - 2016

Jaguar's first ever SUV will take styling cues from the C-X17 concept, and will be powered by the Ingenium engine range.

Grand Cherokee facelift – Late 2015

Fiat Chrysler Automobiles' future product plan has revealed a revised version of the Grand Cherokee is due.

Kahn

Flying Huntsman - Spring 2015

Land Rover Defender-based sports SUV comes with 6.2-litre V8 engine and up to 450bhp.

Vengeance coupe - late 2015

Aston Marting DB9-based coupe

Sportage – Early 2016

Kia will be hoping for another design hit with its second-gen Sportage SUV.

Optima – Late summer 2015

Kia will maintain its presence in the shrinking Mondeo-Passat segment with an all-new Optima, which will be offered as a hybrid. 

Kia Cee'd - 2017

New version of Kia's family hatchback will get a new 1.0-litre engine, with a hot GT-badged version to follow.

Agera RS - Late 2015

Hardcore Agera RS supercar gets 1144bhp and just 25 examples will be made.

Regera - Late 2015

The first hybrid created by Koenigsegg is powered by the combination of a V8 engine and three electric motors.

Huracan Spyder – Summer 2015

Still not confirmed, but Lambo's new sports car is due to lose its roof in an expanded range. 

Aventador SV - 2015

Range-topping Aventador SV comes with 740bhp from its V12 engine

Aventador SV roadster - 2016

Range-topping 740bhp Aventador SV coupé will be joined by open-topped roadster.

Urus - 2018

Lamborghini's SUV is expected to share its underpinnings with the Bentley Bentayga

Evoque facelift – Summer 2015

Evoque is getting subtle styling changes and efficient new engines.

Evoque convertible – 2016

The Evoque Convertible will arrive in 2016. 

Range Rover SVAutobiography - Summer 2015

At £148,900, the SVAutobiography is the most expensive Range Rover ever made, and is also billed as the most luxurious.

GS F - Late 2015

Lexus' BMW M5 fighter offers up 467bhp from its 5.0-litre V8 engine.

RX - Late 2015

Fourth-generation Lexus SUV gets new styling and uprated engines.

Evora 400 - August 2015

New Evora 400 features more power, and improved packaging and handling.

3-Eleven - 2016

New Lotus 3-Eleven will have more than 500bhp per tonne and cost from £82k.

Levante – Early 2016

We'll see the final version of Maserati's new luxury SUV before the year is out.

MX-5 – Late summer 2015

Fourth-generation sports car brings the MX-5 back to its compact, lightweight roots.

P1 GTR – Summer 2015

Even harder and faster version of the P1 will be restricted to track use only.

540C - late 2015

Second Sports Series model is aimed at the Asian market, and should come with around 535bhp.

675 LT - July 2015

Hardcore new McLaren is intended to bridge the gap between the 650S and the P1 hypercar.

E-Class - 2016

The next-generation E-class will take styling cues from the C-class, GLA and S-class coupé, with latest test mules showcasing a new large infotainment screen inside the cabin.

C-Class Coupe - 2016

The new C-Class Coupe will make its debut at the Frankfurt motor show.

Mercedes-Maybach S600 – Summer 2015

The Maybach badge returns in a bigger, more luxurious version of the S-class.

Mercedes-Maybach S600 Pullman - Early 2016

Six-seat version of the S600 should offer even more luxury, and is aimed at the booming Chinese market.

S-Class Cabriolet - 2015

Drop-top S-class gets a folding fabric roof, and will battle close to the territory of the Bentley Continental GTC.

GLE – September 2015

Former M-Class will face off against the Range Rover Sport and Porsche Cayenne, and brings with it new hybrid options.

GLE coupé – summer 2015

The GLE coupé is Mercedes' answer to the BMW X6, and will go on sale in the UK in June. It'll cost around £10,000 more than equivalent GLE models.

GLC - autumn 2015

The C-class-based SUV formerly known as the GLK arrives in the UK for the first time.

A-Class facelift – September 2015

Upgraded A-Class gets minor styling and detail changes and is the greenest version yet.

G500 4x4 - 2015

A successor to the monstrous G63 AMG 6x6, the G500 4x4 could come with as much as 537bhp.

SLC - 2016

The facelifted Mercedes-Benz SLK will morph into the new SLC as part of Merc's rebranded range.

Mercedes-AMG GT3 - 2016

Hardcore track-focused version of Mercedes-AMG's GT sports car will be based on the Geneva concept of the same name.

Clubman – Summer 2015

The Clubman will be reborn as a bigger, more spacious estate car with four proper passenger doors.

Countryman - 2016

All-new Countryman will come to market with updated styling and larger dimensions.

L200 - September 2015

New version of the L200 pick-up truck is on the way

Outlander facelift - 2016

Mitsubishi hasn't said when the facelifted Outlander will come to the UK, but the upgraded car was shown in New York.

GS - 2016

MG's first production SUV gets a turbocharged 2.0-litre engine and CS concept-inspired looks.

ASX - 2016

Qashqai-rival could spawn an Evo version.

Shogun - 2017

All-new off-roader will stick to its 4x4 roots.

Murano – Late 2015

Big SUV returns to the UK with a plusher cabin and more premium positioning.

Pulsar Nismo – Late 2015

Paris motor show 2014 concept car is tipped to make production with 1.6 turbo petrol power.

308 GTI - Late 2015

Peugeot is going after the Volkswagen Golf GTI and Ford Focus ST.

911 facelift – Late 2015

Frankfurt show reveal mooted for revised 991-generation 911, which will switch to turbo power.

Cayman facelift – Late 2015

A new GT4 version will be the star attraction in the revised Cayman line-up.

Boxster facelift – Late 2015

Four-cylinder boxer engines will be offered in the revised Boxster, the new estimated 400bhp units also destined for the Cayman.

Boxster Spyder - July 2015

The lightest and most powerful Boxster yet gets 370bhp from its 3.8-litre flat-six engine, and costs £60,459.

Panamera - Late 2016

Porsche is planning big changes for the second-generation of the saloon.

Alpine - 2016

Rear-drive, two-seat coupe will revive the sporting Alpine brand.

Kadjar – Autumn 2015

Renault's next major launch is its own version of the Nissan Qashqai.

Dawn convertible – Autumn 2015

The Ghost-based Wraith coupé will spawn a convertible version.

SUV - 2017

Rolls-Royce has confirmed that it's working on an SUV model, codenamed Cullinan.

Ibiza facelift – Autumn 2015

One last round of changes for the popular supermini before an all-new version is launches in 2016-2017.

Leon SUV – 2016

A Leon-based SUV should significantly improve Seat's sales volumes.

Levorg – November 2015

The new Legacy won't be coming to the UK, but the Levorg estate version is set to arrive in the autumn.

Superb – autumn 2015

The new Superb will be one of the biggest cars on the MQB platform, complete with a longer wheelbase than the VW Passat.

Roomster - 2016

Skoda's new MPV will be based on the passenger version of the Volkswagen Caddy.

SUV - 2016

Skoda's new large SUV, due in in 2016, will be closely related to the Volkswagen CrossBlue.

B-segment hatch - late 2015

Mild hybrid power and 1.0-litre turbo petrol for new Suzuki supermini

Model X – Autumn 2015

The Model X is a seven-seat SUV based on the four-wheel-drive Model S electric saloon. 

Nemesis – January 2016

The world's first 2000bhp supercar is lightly pencilled in for production in 2016. 

Mirai – Summer 2015

Toyota's commercial roll-out of hydrogen fuel cell cars begins with this futuristic-looking saloon. It'll cost around £60,000 when UK sales start.

Prius – December 2015

Fourth-gen Prius will usher in a new modular platform for Toyota. 

RAV4 facelift - December

Fourth-generation SUV's updates include the addition of a new hybrid model.

Revitalised TVR will bring four new sports cars to the market from 2017. 

Astra – October 2015

Expect Vauxhall's new Ford Focus fighter to launch soon after a Frankfurt show debut in September.

V60 Cross Country – June 2015

Rugged Cross Country version of the V60 estate will be Volvo's answer to the Audi A4 Allroad.

S60 Cross Country - Summer 2015

Having given a similar treatment to the V60, Volvo has created a jacked-up, all-wheel drive version of the S60 which will come to market with two engine options.

S90 - 2016

Range-topping Volvo will take styling inspiration from the 2011 Volvo Concept Universe concept, and will look to take on Jaguar's XF.

Passat GTE – Summer 2015

Potent Passat hybrid gets 215bhp and 141mpg combined fuel economy.

Passat Alltrack - September 2015

Rugged version of the Passat Estate.

Touran - November 2015

Third-generation MPV is set to be available in five- and seven-seat forms.

Transporter - late 2015

New T6 Transporter will be on sale before the end of the year.

What cars are you most looking forward to? Let us know in the comments section below

Get the latest car news, reviews and galleries from Autocar direct to your inbox every week. Enter your email address below: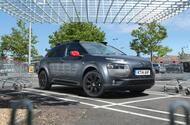 Citroën boss Linda Jackson says the French firm will increase volume for its C4 Cactus, which could be sold in markets such as China in the future
Production of the Citroën C4 Cactus is being ramped up in order to keep up with demand.
Speaking to Autocar, Citroën boss Linda Jackson said the car has been a great success for the brand, and now the French firm wants to "be even more ambitous" with its sales targets.
"Cactus is doing very well," said Jackson. "First of all the car was only going to be a European vehicle, and that would have been very much the tradition - France, Germany, Italy, Spain and the UK. We set the initial sales volume at 70,000. Since we launched in June last year, we have sold just over 74,000 Cactus models."
Citroën already increased production of the C4 Cactus at its Madrid factory back in April to cope with demand, and is now aiming to sell 90-100,000 Cactus units annually worldwide.
Key to continuing the Cactus's growth is opening the car up to new markets. Already on sale in Europe, Citroën has confirmed the Cactus will now be sold in Australia and could be sold in China in the future.
"When we first had the concept, the Chinese said it was too different for them, too modern," said Jackson "Then last year at the Beijing motor show the Chinese said: 'We've got to have it, we've got to have it…' So in four years, tastes have changed and the Chinese market has evolved and yes, we are studying whether it might be possible to take it into China and other markets across southeast Asia.
"We believe we've got a great vehicle. It is a success, but now we want to push it more with some more ambitous targets. This shows the spirit of where we want Citroën to go - it's about being modern, vibrant, young at heart and having the feel-good factor that comes with having a great car to drive."
Figures from the Society of Motor Manufacturers and Traders (SMMT) show that so far in 2015, the firm has sold 4629 Cactus units in the UK.
David Evans
Get the latest car news, reviews and galleries from Autocar direct to your inbox every week. Enter your email address below: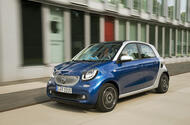 Charming four-door city car gets Smart's new six-speed dual-clutch automatic gearbox, in a bid to make the Forfour more versatile It's the all-new second-generation Smart Forfour, fitted with the firm's latest 'Twinamic' dual-clutch six-speed automatic gearbox and paired with the 0.9-litre turbocharged motor. It sits at the top of the Smart range.We've sampled the Forfour previously on UK roads, but that version was propelled by a 70bhp 1.0-litre three-cylinder normally aspirated unit and mated to a five-speed manual gearbox.As tested here in flagship Proxy trim, the Forfour is a generously equipped four-door city car. It gets two-tone leather upholstery, climate-controlled air conditioning, Bluetooth, USB connectivity, a panoramic roof, heated front seats, electric windows, lane-keeping assist, sports suspension and 16in alloy wheels all as standard. If you want your Forfour to swap cogs by itself you'll have to stump up an extra £995 for the privilege.Smart's sport pack is offered as standard on the Proxy trim, though. It gains 16in alloy wheels painted in black, a leather multi-function steering wheel with mounted gearshift paddles (if the auto 'box is specified), suspension further lowered by 10mm, sports pedals and a chrome-plated tailpipe.The Smart Forfour measures 3.5m-long, 1.6m-wide and 1.5m-high. To the eye, it doesn't appear that small, but the tape measure doesn't lie. It's still 4.5cm shorter and 3.5cm narrower than a Volkswagen Up. That combined with a remarkable turning circle of 8.65m compared with the Up's 9.8m means it should be almost comically agile in urban areas.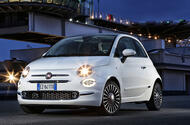 Updated Fiat 500 is more a facelift than a new car, with changes to the looks, engines and infotainment system
The latest version of the Fiat 500 has been revealed, with lightly refreshed looks front and rear.
Although Fiat is referring to the latest version as a new car, it only gets small revisions to the styling while retaining the same small dimensions as the outgoing version. However, Fiat says that it has made as many as 1800 changes to the details on the new car.
The front end gets the most notable updates, although the overall impression remains largely unaltered. It now comes with LED daytime running lights and a restyled grille. The main headlights are now more slanted than before, while the lower lights are the same shape as the zeros of the car's '500' badging. The grille is larger and trapezoidal in shape, with chrome strips on either side.
At the rear, Fiat says the car gets newly restyled light clusters with a ring-shaped structure. The rear fog lights and the reversing lights have been relocated and are edged in chrome or black. The large chrome boot grab handle has been retained.
Other visual changes on the outside include new alloy wheels of either 15in or 16in in diameter. Two new colours - Corallo Red and Opera Burgundy - take the total number of colours offered up to 13.
Fiat will continue to offer a wide range of personalisation for the 500, with a 'Second Skin' option allowing the buyer to choose a range of patterns, decals or two-tone paint effects for their car.
The interior gets a selection of tweaks, with the most striking being the Uconnect infotainment screen. This is standard on all models and has touchscreen capability on Lounge trim and above. The Uconnect system sits lower than it did on the previous car and comes with Bluetooth, aux-in and USB sockets as standard.
The range-topping Lounge trim also comes with Uconnect Live services, which are available for the first time on the new 500. Fiat says it can connect with either Android or Apple smartphones and display applications from your phone on the screen. This will allow the driver to stream music over the internet, connect to internet radio, access Facebook and Twitter or display driving statistics. DAB digital radio is also available, as is a Uconnect TomTom satellite navigation system.
The steering wheel is new and now features buttons with chrome-plated edging, while the high-trim models come with a 7in instrument cluster, which displays all the driving data.
Other changes to the interior include new upholstery on the seats, which is now available in nine colour combinations. Fiat also says the seats are now made with more ergonomic materials to improve comfort and access to the rear of the cabin. The cabin also has a new lidded compartment to boost storage, while there is more soundproofing throughout the car to improve noise levels. The changes apply to both the hatchback and convertible versions of the 500.
There will be three trim levels available on the new 500 from launch - Pop, Pop Star and Lounge.
As well as the Uconnect system, the Pop comes with steering-wheel mounted controls and LED daytime running lights. Pop Star adds air conditioning, chrome plated door mirrors and alloy wheels. The top-of-the-range Lounge model adds parking sensors, a panoramic glass sunroof, a leather steering wheel and a chrome plated front grille.
A full range of accessories is also available from launch, including vintage style wheels, a further range of alloy wheels, chrome roof detailing, a rear roof spoiler, chrome-effect or coloured door mirrors and a tailgate rack for transporting skis or snowboards.
The 500 comes with the same range of engines as before, but with a series of tweaks to improve emissions and economy. A 0.9-litre Twinair petrol is available in two power outputs - 84bhp and 104bhp. The former now produces less than 90g/km and is capable of 74.3mpg. The most efficient is the 94bhp 1.3-litre Multijet diesel, which conforms to Euro 6 emissions requirements and now produces 89g/km of CO2 - a drop of 6g/km. The final engine is a 68bhp 1.2-litre naturally aspirated petrol unit. This is capable of emissions of just 99g/km of CO2. The 1.2-litre petrol and the diesel are not yet confirmed for the UK, though.
Fiat also says that the suspension on the new car has been revised to improve comfort and handling.
Pricing for the new 500 has not changed drastically, with the starting point now at £10,890 - £200 more than the outgoing version. The full range of prices will be revealed closer to the car's arrival in the UK in early September this year.
Get the latest car news, reviews and galleries from Autocar direct to your inbox every week. Enter your email address below: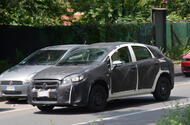 Hatchback variant of Fiat's Aegea saloon spotted testing ahead of early 2016 launch, but it's currently not coming to the UK
The first prototypes of the new Fiat Aegea project hatchback have been spotted testing ahead of the car going on sale in 2016.
The Aegea hatchback is based on the same platform as the saloon variant, which was unveiled at the Istanbul motor show in May and will go on sale in 40 countries from November. Fiat is still assessing whether to bring any of the Aegea line-up to the UK, but the hatchback stands a far greater chance of being sold in this country than the saloon.
As well as the hatchback and saloon, an estate-bodied version of the Aegea is also planned.
It's already known that the car won't take the Aegea name for production, with its final badge set to be revealed closer to its market launch.
Though heavily disguised, it's clear this C-segment hatchback will share many of its styling cues with the Aegea saloon, while also taking larger design traits from the wider Fiat family.
Like the Aegea saloon, the hatchback is expected to come with a choice of four engines at launch - two Multijet II diesels and two petrols - with power outputs of between 94bhp and 118bhp. Fiat has already confirmed that if the Aegea comes to the UK in any form, it will be equipped with Euro 6-compliant engines.
If Fiat chooses to bring the new hatchback to this country, it will compete in the same crowded mass market as Ford's Focus, new Vauxhall Astra and the Seat Leon.
Get the latest car news, reviews and galleries from Autocar direct to your inbox every week. Enter your email address below: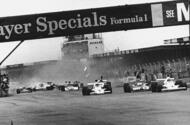 An enormous pile-up disrupted the 1973 British Grand Prix
As Silverstone prepares for this weekend's British GP, we select 10 of our favourite incidents from the track over the past seven decades

Silverstone doesn't have a monopoly on great British Grand Prix moments, because the big race has also been hosted by Aintree, Brands Hatch and Brooklands. However, it's uncanny how often the former military airfield in the Northamptonshire countryside throws up the dramatic moments that end up defining a season.

Ahead of Sunday's event, here is our pick of 10 significant occurences from the 48 events held at Silverstone. Let us know your favourite memories of the much-changed circuit in the comments below (and if you're old enough to say 'I was there' when Villoresi fought Ascari in 1948, we'll be impressed).

10 - Luigi Villoresi versus Alberto Ascari, 1948

This is where it all started, pre-dating the inception of the Formula 1 World Championship by two years. Silverstone looked much different in those days, and made good use of the perimeter roads and runways of the former airfield. The start/finish line was situated before Woodcote corner, while Copse and Stowe corners were much tighter than their modern equivalents.

The race was dominated by the works Maserati 4CLTs of  Luigi Villoresi and Alberto Ascari, with the pair starting from the back of the grid after getting delayed on their way to the circuit for qualifying. The two Italians swapped the lead back and forth, before Ascari lost a chunk of time in the pits. Villoresi suffered his own setback when his car's tachometer fell off and wedged under the clutch pedal, but he won the 65-lap race by 14 seconds.

9 - John Surtees makes an impression, 1960

Sir Jack Brabham won this one at a canter. The reigning world champion qualified on pole position in his Cooper-Climax and cruised to victory after Graham Hill – who'd stalled at the start but charged through to the lead – spun off near the end. John Surtees, who was still combining bike and car racing, caused a stir, however.

The 26-year-old made his Formula 1 debut at the Monaco Grand Prix, qualifying 15th and retiring with transmission issues after 17 laps of the race. Silverstone was his second F1 start and he put his Lotus-Climax 11th on the grid and charged through to second place by the end, confirming his prowess on four wheels as well as two.

8 - Mansell zings in the rain, 1988

British fans didn't have much to cheer about in 1988 because the trailblazing Williams-Honda had come to an end the previous year. The Oxfordshire team was without a top-line engine partner, and instead made use of naturally aspirated Judd 3.5-litre V8 units. Even armed with a trick reactive suspension system, the Williams-Judd FW12 wasn't a match for the turbocharged McLaren-Honda MP4/4, but nobody told Nigel Mansell.

A sodden track at Silverstone for race day placed bravery above technical brilliance, and despite qualifying down in 11th, the Briton streaked through the pack to finish second behind Ayrton Senna. It was his first points finish of a difficult season, and came in the same week that he confirmed he would race for Ferrari in 1989.

7 - Mark Webber is a big number two, 2010

By the middle of the 2010 season, dark clouds were brewing over dominant Red Bull Racing. The team's increasingly explicit favouritism towards Sebastian Vettel wasn't going down well, either with his team-mate Mark Webber or with the Formula 1 fans who felt they were being robbed of a fight at the front of the pack. The tension that had been brewing since a collision between the two drivers was ramped up in qualifying, when Vettel was given a development front wing that by rights should have been fitted to Webber's car.

The German qualified on pole, but the Australian seized the initiative at the start and Vettel dropped back after contact with Lewis Hamilton. In an incident-packed race marked with safety cars and contact throughout the field, Webber kept his cool to collect his third win of the season. His cheeky "not bad for a number two" comment, broadcast to the world over the radio on the cool-down lap, was especially sweet. 

6 - Mansell-mania spills over, 1992

This race, held on a scorching summer's day, wasn't a classic contest, but it was significant for many reasons. Nigel Mansell took a step closer to a long-awaited world title by collecting pole position, fastest lap and leading every lap on his way to victory in his Williams-Renault. He headed home team-mate Riccardo Patrese, with Martin Brundle adding further cheer for British fans by claiming third place in his Benetton-Ford.

Shortly after Mansell had been greeted by the chequered flag, his dedicated fans invaded the circuit, leaving him unable to get back to the paddock in his car. The victory, Mansell's seventh of the season, also made him the most successful British driver of all time, surpassing Sir Jackie Stewart's record of 27 victories in the top-flight.

5 - The first for Ferrari, 1951

Alfa Romeo had enjoyed top-dog status in the formative months of the new Formula One World Championship, which had been established in 1950. The Italian manufacturer had a fully developed car, the 1.5-litre straight-eight 159, but by the middle of F1's second season Ferrari was making serious inroads with its 4.5-litre V12 375.

At Silverstone, Jose Froilan Gonzalez – also known as The Pampas Bull – qualified on pole position, the first for himself and Maranello. The Alfas of Juan Manuel Fangio and Nino Farina pushed Gonzalez hard throughout the race. However, the Ferrari's superior fuel consumption meant it only had to make one pit stop to the two of its main rivals, and Gonzalez won by 51 seondsc - the first of 222 F1 successes from Ferrari.

4 - Clark's fourth in a row, 1965

Anyone in any doubt about Jim Clark's place in the pantheon of all-time Formula 1 greats should consider his astonishing British Grand Prix record. The Lotus driver won four consecutive home races, but even more remarkable is the fact that the first three of those came on different circuits. A dominant victory at Aintree in 1962 was followed by success at Silverstone in 1963 and a win at Brands Hatch in 1964.

In 1965, back at the Northants track, the Scot added his fourth in a row despite an oil leak that allowed Graham Hill to close up near the end. Jack Brabham ended the winning streak in 1966, when the race was held at Brands Hatch, but Clark bounced back with another victory at Silverstone the following year in front of 120,000 fans.

3 - First-lap pile-up, 1973

The race was notable for an enormous accident at the end of the opening lap which forced eight cars out of the race. Jody Scheckter triggered the shunt when he lost control exiting Woodcote, which in those days was a super-quick right-hander. The South African was running fourth at the time of the spin, and as his pirouetting car came to a halt broadside across the circuit, those following were left with nowhere to go in avoidance.

As well as Scheckter's McLaren, the accident damage wiped out all three Surtees entries. Despite the severity of the incident against Silverstone's unyielding pit wall and crash barriers, only one driver was injured, with Andrea de Adamich sustained leg injuries. American driver Peter Revson won the restarted race.

2 - Johnny Herbert's day of glory, 1995

In the late 1980s, Johnny Herbert was regarded as the best emerging talent in British motor racing, but a savage accident in a Formula 3000 race at Brands Hatch in 1988 left him with serious leg injuries. Undeterred, Herbert battled back to fitness to establish himself in Formula 1, landing a role as Michael Schumacher's number two at Benetton. Herbert lined up fifth on the grid as Damon Hill and Schumacher shared the front row.

The arch-rivals fought over the win until a late-braking move by the Briton resulted in contact that put both men out of the race. David Coulthard took the lead, but a stop-go penalty for speeding in the pitlane effectively handed victory to Herbert. His success remains one of the most popular and heart-warming grands prix stories of all time.

1 - Nigel Mansell versus Nelson Piquet, 1987

As Lewis Hamilton and Nico Rosberg will attest, feuds between team-mates always add an extra frisson of excitement to Formula 1. The bitter rivalry between Nigel Mansell and Nelson Piquet in the Williams camp in the late 1980s makes the Hamilton/Rosberg fight look like a playground squabble. Piquet went to Williams in 1986 assuming he'd be clear number one in the team, but Mansell had other ideas and Sir Frank Williams was happy to let them fight.

Piquet led the early laps, and an unforeseen tyre change left Mansell half a minute behind his rivals. Armed with fresher rubber than the Brazilian, Mansell set a flurry of fastest laps as he chased down the leader. On the Hangar Straight with two laps to go he sold Piquet an exquisite dummy and swooped down the inside at Stowe Corner. Mansell's Williams stuttered to a halt, out of fuel, shortly after he'd passed the chequered flag, and the delirious crowd invaded the track.

Get the latest car news, reviews and galleries from Autocar direct to your inbox every week. Enter your email address below: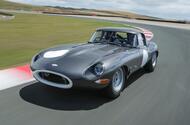 Steve Cropley drives one of the first 'new' Lightweight E-type Jaguars, as JLR's Special Vehicle Operations division completes a project started in 1963
Video: The £1,000,000 Lightweight Jaguar E-Type
In 1963, Jaguar unveiled a lightened, racing version of its E-type sports car.  Powered by an aluminium-block 3.8-litre straight six engine, the sports cars were at the cutting edge of racing technology. Of the planned 18 units, just 12 were ever built, leaving six original chassis numbers set aside.
In 2014, Jaguar Land Rover's Special Operations Division took up the project again, creating six 'new' Lightweight E-types to the exact specifications of the original. With each car costing over £1,000,000 every detail had to be perfect. So have they done the job? Steve Cropley drives the new Lightweight E-type.
Get the latest car news, reviews and galleries from Autocar direct to your inbox every week. Enter your email address below: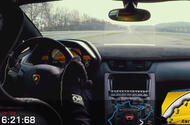 Lamborghini sets a blistering pace around the Green Hell in the Aventador SV - this is worth watching
Sorry but I'm going to talk about a Lamborghini and the Nürburgring again.
I know: if there was something bigger going on this week – something interesting involving a popular tellybox programme or something – I'd have written about that instead, but it's a slow news week. Barely a mention of cars in the media.
So here I am, talking about the Nürburgring (apologies) and specifically, a lap time Lamborghini set in its Aventador LP750-4 Superveloce – sub-seven minutes, or 
6min 59.73sec, to be exact.
That's only two seconds slower than a Porsche 918 Spyder, which is, in turn, probably about as quick as a LaFerrari or a McLaren P1, 
if we were allowed to know 
how fast they are.
Lamborghini grabbed an opportunity with the SV. A Pirelli test driver – an apparently brave and certainly talented man called Marco Mapelli – phoned Lamborghini's head of development, Maurizio Reggiani, and said words to the effect of: "The track's free and I've got a GoPro. Shall I?"
Reggiani said yes. If you watch one Nürburgring lap video this year, and it's obviously far from compulsory, make it this one. Mapelli's Pirellis look like they start to go off halfway around the circuit, and the SV gets quite hairy.
Reggiani says it's obvious from the video that this lairiness cost Mapelli and the SV a few seconds. A few seconds, I noted, that would make the £321,743, 740bhp Aventador quicker than the £704,000, 875bhp Porsche (although not as quick as the Radical that holds the production car record outright).
So, Maurizio, would you 
fancy another crack at a lap time? Reggiani pauses. Says it's not so easy to book the Nürburgring exclusively these days, you know. It's very busy. It's quite expensive…
Sure it is. Lamborghini, like Porsche, is part of the Volkswagen Group and I'm sure Volkswagen, one of the world's biggest and richest car companies, which somehow managed to blag enough time to conduct the 918 Spyder tests, struggles to get a free Nürburgring minute to itself these days, right?
No. It has been advised against letting an old-school V12 beat a hybrid hypercar.
Following a race accident earlier this year, in which a car became airborne and a spectator died, the Nürburgring now has speed limits through certain sections during races, although I'm told they're not enforced when car makers hire the place.
The review of these limits at the end of the year will be crucial. If anything more than spectator areas is changed, it might not just be choice that prevents people chasing the existing benchmark.
Get the latest car news, reviews and galleries from Autocar direct to your inbox every week. Enter your email address below: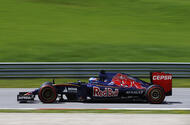 Renault supplies Formula 1 engines to Red Bull and Toro Rosso (pictured)
The French manufacturer is under the cosh in grand prix racing, and trying to decide whether to ramp up its involvement or to withdraw completely

It's likely that a Mercedes-powered car will win this weekend's British Grand Prix at Silverstone, although Ferrari has gathered fresh impetus and a victory for the Prancing Horse cannot be completely discounted.

What is fairly certain, sadly, is that Renault-powered cars will not vie for the top spot. Neither will McLaren-Honda, although that partnership is still in its formative stages so can be forgiven.

But the decline of top Renault team Red Bull Racing has robbed the sport of a team that could potentially defeat the all-conquering Mercedes-AMG F1 squad.

Not all fans were unhappy to see the once-dominant Red Bull/Sebastian Vettel partnership stutter in 2014 after several seasons of tedious dominance, but it's a case of being careful what you wish for, because the simple fact is Formula 1 is better when more teams and engine suppliers stand a chance of winning.

Important Red Bull team members have been extremely critical of the engine supplier, which has not gone down well within Renault.

Indeed, the manufacturer is considering its future in the sport, feeling that being an engine supplier is the worst all-round position to be in – you don't enough of a share of the credit when the team wins, and you shoulder the brunt of the blame when the team loses.

It will be interesting to see how Renault responds to the raft of proposals announced yesterday by the FIA Strategy Group. Development of engines – or power units - and the cost of supply is going to be looked at by the rule makers, along with increases in race fuel allowance and limits on the usage of engine dynamometers.

Renault has three choices on the table: remain as an engine supplier, buy a team and rebrand as a factory-backed effort or withdraw altogether.

Bubbling away in the background is Renault's involvement with Formula E, the all-electric single-seater racing series. Carlos Ghosn's appearance at the final round of the FIA Formula E Championship in London last weekend was surely no coincidence.

Of course, on one level Ghosn was there in his capacity of chief executive officer of the Renault-Nissan Alliance. The French half of the alliance has confirmed that it will ramp-up its involvement in Formula E even further next season. 

But it wasn't hard to wonder whether the presence of the company's top man at the burgeoning series was a public message to F1 chiefs.

Renault wants changes to the governance of F1, a more level playing field for all manufacturers involved with the sport and more of the huge amounts of cash that is making some aspects of the F1 infrastructure exceeding rich.

Ghosn expanded on his feelings during a Formula E press conference in which he made no secret of the fact that Renault is toying with an F1 withdrawal.

"In the short-term we will honour our contracts in Formula 1. For the longer term we're still trying to find our way."

Ghosn didn't rule out Renault buying an existing Formula 1 team: "If it makes sense we would. We are analysing everything: we could pull out, we could continue to be an engine developer – but that is less likely – or we can own a team. We need to also understand where the governance of Formula 1 is going before we decide what way we want to take."

He said he would like to see the kind of governance in F1 where "people who are investing the money and making the show can get a fair return on their investment. The return is not only in terms of marketing but in media rights."

But Renault's F1 future is not tied to budgetary limitations: "Renault has the money and resources to participate in anything it wants. The question is how much do we invest and what do we get? Is it worth it? You are engaging hundreds of engineers, you are putting in millions of euros and you are diverting a lot of your technical resources for the sake of the race."

He ended by promising that we "will not have to wait a long time before we give you a very clear answer on Formula 1", suggesting a decision will be made during the summer.

I'll be honest: I've regarded some of the recent complaints from Red Bull and Renault as sour grapes because the partnership's winning run has dried up. After listening to Ghosn's argument, though, I can definitely see his point.

I hope the French company remains in Formula 1, although with Formula E's stock on the rise and the electric series offering a way to extol Renault's commitment to electric mobility, the attraction of the more cost-effective alternative must be compelling.

Results on the track notwithstanding, it's worth keeping an eye on what kind of messages come out of the Renault camp at Silverstone this weekend.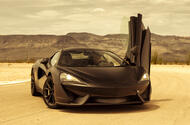 McLaren puts its cars through arduous testing in extreme conditions, and the new 570S is no exception. We join the test team in the Arizona desert
Brutal. That's the only word to describe it. Development engineers from McLaren have just lapped a proving ground test oval at 150mph in a priceless prototype version of the firm's new 570S Coupé.
Now they've abandoned the car – doors closed, windows up, still idling – in the searing heat of the Arizona desert and retired to the shade of an awning, which offers some respite from the 40deg C heat. The car may not be moving, but it is still subject to huge amounts of energy.
The asphalt is another 20deg above the ambient temperature, so the 570S – finished in sun-loving Stealth Bomber black – is being smothered with not only solar rays but also radiated heat from the ground. With the twin-turbocharged 3.8-litre V8 burbling away, it is generating its own warmth, too.
There is a point to letting it stew in its own juices. This heat soak test, monitored by hundreds of thermal sensors all over the car, enables McLaren's hot-weather test team to assess the car's capabilities in the most hellish conditions.
"An idle soak condition is where you might see peak temperatures in the engine bay," says Geoff Grose, McLaren's head of vehicle development. "We have to look for things such as material stability, which means checking for discoloration or deformation of parts. We're also concerned about items such as the alternator, air-con compressors, oil temperatures for engine, transmission and clutch and the water cooling systems. They've all got their limits."
The heat soak test is just one of the gruelling challenges that the 570S prototype must undergo to ensure that it can cope with anything an enthusiastic owner might throw at it.
Grose recalls a competitor's car that McLaren acquired for benchmarking when the company was developing the 12C. "Our guys did a couple of launch control starts and broke the clutch. The aim of our cars is that you can use the launch control all day."
Another punishing test involves hooking up the prototype to a heavy trailer (don't go looking for the tow hook on the McLaren options list) and dragging it around at slow speeds. It's all designed to replicate the extremes of everyday driving.
"In the real world, there is an infinite spectrum of conditions in which the car can be," says Grose. "We want to reduce that to something that's repeatable through testing. The towing test is something we've done for a long time to get a consistent heat load into the car at a lower speed. You are artificially building up engine bay temperature because it is not getting that cooling outflow. Sometimes a city cycle with stop-go traffic can be quite arduous like that."
McLaren uses a secretive facility near Yucca, Arizona. All right, you can see it on Google Maps, so it isn't exactly Area 51, but security is tight and even if you manage to vault the facility's retaining wall, the threat of rattlesnakes lurking in the scrub makes an effective deterrent.
Arizona is popular with test teams because of its consistent weather patterns, which can be accurately predicted weeks ahead. During our visit, a heavy storm rolled in, prompting the local authorities to send out flood warnings. McLaren being McLaren, it doesn't leave that kind of planning to chance.
"We've got about 10 years of historic weather forecasting for this area and it's very accurate, so one month before we came here, we saw that storm coming and planned around it," says vehicle development engineer Andy Beale.
"We're trying to hit the peaks in the weather window. Earlier in this test, we were rushing to get out for some testing we needed to do at 35deg C and we kept being very pressed with that because the temperature was ramping up so quickly. When we need 40-45deg C ambient temperatures, we change our test plan accordingly."
Heat soak tests make the car so hot that the technicians have to give it time to cool down again before they tinker with it. The advantage for Autocar is that we get plenty of time to have a careful look (but no touching).
This, the first car in the Sports Series strata of McLaren's growing range, is its most usable sports car, venturing into territory occupied by fast Porsche 911s and Audi R8s. It's a fresh challenge, but some familiar elements make the test team's job easier. For example, the engine is an evolution of the one already used in the 650S and P1, in this instance producing 562bhp and 443lb ft. Elsewhere, there are key changes.
The 570S incorporates more aluminium into its bodywork in place of the more expensive carbonfibre used in other McLarens. The sophisticated interlinked suspension that is a feature of the 650S has been replaced on the 570S with a double-wishbone design paired with adaptive dampers and anti-roll bars. The car also has fixed aerodynamics as opposed to the active kit seen on many of Woking's other models.
The carbonfibre MonoCell chassis is tweaked from the version used in the 650S. In line with the new car's focus on usability, it has modified sills to make it easier to get in and out of the cabin.
The coupé is the first of two expected closed-roof bodystyles for the 570S. This one is dramatic enough, featuring rear bodywork that's shrink-wrapped over the engine bay, a flying buttress arrangement on the C-pillars and an upright, curved rear window that reminds me of the coolest 1960s Le Mans racing cars.
On this prototype, dubbed XP104, most of the major body sections are pretty much as they will appear in production, but some smaller elements, where the definitive shape might not have been signed off, have been made using rapid prototyping. The test team can live with that. It has to remain laser-focused on its objectives.
"You need to make sure the attributes that really matter for a particular test are up to date," says Beale. "So handling for these cars on this test is not a big deal. We can get the heat energy on track with an immature damper calibration setting, but we can't have an immature cooling package or performance software."
Unrepresentative handling or not, I'm not about to say no when Beale beckons me towards the passenger door of the prototype 570S for a ride around Yucca's short, tight, handling track.
"The ESP is still on. Where's the fun in that?" he asks rhetorically as we strap in. Disabling the ESP isn't easy, because the prototype is a jumble of wires and data-logging equipment, so the buttons and switches don't operate as they would on a properly furnished customer car.
Although the test mule's exterior shape is as representative as is practical at this stage of development, the interior is a mix of 650S fascia and some 570S components. "It's essentially just kit to allow the car to run," says Beale. Compared with the 650S, the production version will have a different control panel on the centre console, improved cabin cooling, more stowage space and minor changes to switchgear positioning.
The prototype is fitted with a development version of the bespoke tyres that Pirelli develops for McLaren's road cars. Around the Yucca proving ground's compact, twisty handling circuit, the test team would like a little more front-end bite, but that will come on later iterations of the rubber.
"Although the car is front-end limited right now, it gives an idea of how it is goingto be," says Beale. "There's an intent that it is going to be more fun and more drifty. You can go very fast in some of our products, but this one is about making sure customers enjoy the car even if they're not Jenson Button."
One of the stand-out features of the 12C and the 650S was the ride quality provided by their trick hydropneumatic suspension. McLaren wants to ensure the more straightforward system on the 570S offers similar levels of comfort when the driver switches from the more focused Sport and Track modes to the Normal setting.
"The roll bars give it a different feeling to the cars we have done before," says Beale. "It's got the initial turn-in that we want, but we'd like it to be a little freer with the rear. The steering is not overly bitey but has just got a nice feel to it. It loads up quite naturally and feels quite organic."
We venture out onto the high-speed bowl. The 570S may have less power than a 650S, but it is hard to imagine too many owners wanting more on the public road.Entry-level model or not, the production car can dispatch 0-62mph in 3.2sec.
"In fifth gear and 4000rpm, it has just got that instant pick-up, which for a turbo car is great. The controls team that looks after the engine has done a great job," Beale says. "We wanted to bring it back to basics and make a fun car with great feel, keeping the weight down and having a good ride quality."
To the onlooker, some of the test procedures appear almost sadistic, but McLaren finds lessons in everything it does during these two weeks. "There is a bit of pain, but it's nothing compared to the pain we'd feel if we found these issues two months before production started," says Beale.
"For instance, the very aggressive stone peppering that we get on the car from the desert is way beyond what you'd see on a customer car, but we'll use that data to make sure our protection strategy matches the worst-case scenario," he says. "We won't throw any bits away until we've sucked the learning out of them."
Get the latest car news, reviews and galleries from Autocar direct to your inbox every week. Enter your email address below:
This Autocar image shows how a modern Integrale could look
Iconic Lancia Delta Integrale is being championed for a comeback by senior staff within Fiat Chrysler

A number of senior Fiat Chrysler Automobiles (FCA) executives are pushing for an all-new Lancia Delta Integrale to be commissioned before the brand is completely wound down.

Sources at FCA say representations are being made at the highest levels to reinvent one of the company's most evocative and highly regarded models. However, there is no suggestion that another attempt should be made to rebuild Lancia as a full-line brand in its own right.

In an industry that increasingly successfully trades on prestige and history, many FCA executives believe it would be a big mistake to allow the Lancia badge to be wound up when the Delta Integrale brand still holds so much cachet.

However, FCA boss Sergio Marchionne takes a very unsentimental view of the near-defunct Lancia brand and is much more interested in a successful relaunch of Alfa Romeo. He is likely to see even a single new Lancia model as an unnecessary distraction.

The Delta won 46 individual World Rally Championship events and six consecutive manufacturers' titles, competing up until 1993.

However, what was then Fiat Auto decided that Lancia should be reinvented as an upmarket luxury brand, despite its competition successes, leaving the way open for Alfa Romeo to be the group's sporting brand.

More than 20 years of attempts to respin Lancia as a 'luxury' brand (including the Delta Mk2 and Mk3 and the big Thesis executive car) have failed miserably.

The key to the Delta's long-lived high profile lies in virtual reality. Although the very last Delta Integrale models were produced in 1994 (in ultimate HF Integrale 16v Evoluzione II form), the car has lived on in generations of computer games.

A number of historic Lancia models feature in the current Gran Turismo 6 game, including the Delta Integrale, an Integrale rally car, the Delta S4 and the Stratos.Two years ago, it was estimated that 100,000 people a day log on to play Gran Turismo online. This suggests that in the past 15 years or so, millions of people would have engaged virtually with the Delta in its many high-performance forms.

Get the latest car news, reviews and galleries from Autocar direct to your inbox every week. Enter your email address below: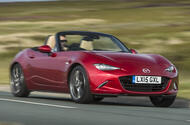 First UK drive in the latest-generation MX-5 reveals an iconic roadster that's back to its best Mazda designers, engineers and management have been teasing us with talk of back-to-basics purity for the new Mazda MX-5 for a couple of years now after the current car got a bit bloated and powerful, and early drives in prototype models earlier this year served to whet the appetite further.And now, finally, it is with us in Britain, in UK-spec right-hand-drive form. Well, nearly, as customer cars are due next month.Colleague Matt Prior drove the entry-level 1.5 petrol version earlier this year but it's the range-topping 2.0-litre version in the plush, sporty Sport Nav trim that offers our first taste of the MX-5 on UK soil. We've determined that this lighter, shorter MX-5 feels closer to the purity of the Mk1 MX-5 than ever, but the eternal argument rages on with regards to the MX-5 and power. How much is too much - and is more actually necessary?Some are convinced it is, while others are happy to focus on the legendary sweetness of the MX-5's chassis. Like it or not, this 2.0 gets an extra 29bhp and 37lb ft extra over the 1.5 and relatively insignificant 25kg, 22g/km and 4.3mpg penalties to go with it.To tempt you even more, Mazda is including a limited-slip differential and front strut brace as standard on UK 2.0 cars and, on 2.0 Sport models, a sportier suspension set-up including Bilstein dampers. And the price for upgrading? Not as much as you might imagine; across the range it's £850 extra. Break that down into monthly finance payments and it'll make even less financial difference. 
Extra firepower and pared-down kerb weight conjure even greater brilliance from the Boxster's chassis. Pricey – but superb to drive You'll probably remember the previous Porsche Boxster Spyder. It was the particularly pretty one with an ugly, fiddly canvas roof that had to be raised and lowered by hand, the removal of its operating mechanism being part of a comprehensive weight loss programme that shaved around 80kg from the cooking model.It received a new engine, too, in the shape of the 3.4-litre flat six from the Cayman S, so it revved a little more enthusiastically than the standard unit. Problem was, it was only slightly more powerful than the cheaper Boxster S, and as Porsche had gone to the trouble of stiffening the chassis, the car still felt like it might make good use of yet more power.Five years later and the manufacturer has endeavoured not to repeat the same mistakes with this new version. Firstly, while there's still a manual fabric roof to open and close, the hood is simpler and semi-automatic in its fastening - saving you from all the fuss of unfurling it like a newbie Caterham owner. Secondly, and most notably, Porsche has decided to drop the larger capacity 3.8-litre flat six from the current 911 Carrera S into the Spyer's belly, a transplant already perfected in the Cayman GT4.At 370bhp, it's 45bhp more powerful than a 3.4-litre Boxster GTS and only 10bhp shy of the GT4. It's the most powerful Boxster yet, and will be for the foreseeable future (a racier version was discussed but the idea was dropped). Almost as importantly, it shares the GT4's proper six-speed manual gearbox and gets the same front and rear end.What it doesn't have are all the trick underbody elements that made that car a product of Porsche's GT motorsport division. Instead, much as before, the Spyder is lowered by 20mm on the same firmed-up passive sports suspension that's already available as an option on the GTS - only a tweaked rear anti-roll bar differentiates the two. Elsewhere, it gets the bigger brakes that were previously the preserve of the 911, and has a faster steering ratio to go with its marginally smaller steering wheel.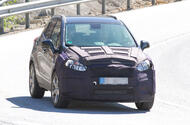 Early spy pictures reveal Vauxhall's Mokka will receive mild styling upgrades; engines from the new Astra could also appear
Vauxhall is preparing a mild facelift for its Mokka compact crossover, which is expected to go on sale at the beginning of next year.
These first spy pictures reveal that the Mokka's styling changes will be very mild, with only the front end camouflaged on this test mule. A new grille arrangement can be seen in these pictures, while a reprofiled front bumper and redesigned light clusters are also expected. Those styling tweaks should bring the Mokka in line with more recent Vauxhall models such as the Corsa, Viva and new Astra.
As well as its obvious exterior changes, Vauxhall is expected to lift the overall fit and finish of the Mokka's cabin as well as fitting its Intellilink infotainment system. The firm's new Onstar connectivity system will also be fitted on higher-end models.
While the bulk of the Mokka's engine line-up is unlikely to change from today's car, new additions should include the new 104bhp 1.0-litre three-cylinder turbocharged petrol unit from the new Astra. Also in line to appear is a 1.4-litre turbocharged petrol, also featured in the new Astra, which produces 148bhp and 175lb ft and is capable of returning up to 55mpg.
Those new engines could help to address one of our main criciticms of the current Mokka - that some of its engines aren't as refined as those used by the competition. Mass-market rivals for the Mokka include the Renault Captur, Ford EcoSport and Skoda Yeti.
James Cowen
Get the latest car news, reviews and galleries from Autocar direct to your inbox every week. Enter your email address below: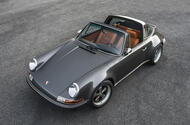 Singer Vehicle Design shows us its latest dramatic reimagining of the iconic Porsche 911
Land Rover's Defender has Kahn Design, Jaguar's E-Type has Eagle and Porsche's 911 has Singer.
The US-based tuning house is synonymous with Porsche's iconic sports car across the globe and even showcased its latest works at the recent Goodwood Festival of Speed at the personal invitation of Lord March.
Though Singer works exclusively with the 964 911s, the company has recently branched out to start restoring Targa variants as well as traditional coupés. We arrive at a photographic studio in east London to see both cars in more detail, and Singer boss Rob Dickinson explains the idea behind the brand.
"I thought, 'Why not try and celebrate this incredible air-cooled era of the 911 with some kind of halo machine that embodied everything that was great about the car? Something that was a kind of greatest hits car,'" says Dickinson, a former Lotus engineer.
The first Singer model was restored by Dickinson himself, as he melded together a 1969 Porsche 911 chassis with a 1979 engine to create his own daily driver. "I was constantly being asked to sell it," he says, "and I started to tell people that while they couldn't buy it I could maybe build them something similar. That car was the genesis of Singer."
Singer's customers source their own 964s – described by Dickinson as "the sweet spot" of Porsche's air-cooled 911 era - and then hand them over to the company for an extensive reimagining.
It's important to note, as Singer does, that the company doesn't manufacture its own cars, with its work instead being very much in the spirit of a tribute to Porsche – something which Dickinson says has enabled Singer to "tread gently" with the brand.
Though the original 964 came with a 3.6-litre flat six engine with 222bhp, Singer offers its customers either a Cosworth-tuned 3.8-litre flat six with 345bhp or a more powerful 4.0-litre flat six with a 'conservative' 385bhp.
To put those power outputs in context, a 4.0-litre Singer customer car recently lapped the Laguna Seca circuit just two seconds slower than McLaren's P1, becoming the ninth fastest road car to ever drive the circuit.
Engines are linked to either a five or six-speed manual transmission, although Singer is already working on an automatic gearbox for a customer.
Sitting inside the cockpit of the coupé, you can easily see the attention to detail that Singer has lavished on the Porsche 911. It's a classic interior but one which has been modernised to include luxuries such as air conditioning and satellite navigation. It's all hidden, though, with the sat-nav screen only emerging when needed and the retro air-con button blending with the car's original dashboard. Perhaps Singer's most famous design trait, the rev-counter that goes all the way up to 11, is also present.
Dickinson hints that in the coming years the company will expand operations and bring out some surprises. "We intend to prove to the world in the next two years that we're not one-trick ponies, but Singer will remain very Porsche-centric," he says.
Singer has restored about 24 cars since starting operations in 2009, and despite its workforce expanding to 50, each car still takes around 10 months to produce at a cost of around 4000 man hours per vehicle. For Singer's customers, however, the hand-built quality and exclusivity of the product is part of the appeal – as, arguably, is the price tag.
Singer's services start at about £250,000, not including the cost of the donor car. With the various options and extras customers can specify, however, the average cost of a customer car can rise to around £285,000.
For Dickinson, though, the appeal of Singer is in experiencing what he believes is the pinnacle of Porsche's heritage, and in taking "an icon like the 911 and polishing it up and re-presenting it to a new generation".
Get the latest car news, reviews and galleries from Autocar direct to your inbox every week. Enter your email address below: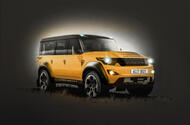 The all-new 'indestructible' Defender will be built on JLR's aluminium architecture
JLR will use Magna Steyr's factory in Austria to relieve pressure on its UK factories while it searches for a permanent European production site

Jaguar Land Rover has announced a new manufacturing agreement with Magna Steyr that will see some of its future models built in Austria.

The new agreement is intended to free up production resources and relieve pressure on JLR's UK factories, which are understood to be nearing full capacity.

Magna Steyr, which operates its own factory in Graz, Austria, already builds vehicles for other car manufacturers. In the past, Magna Steyr has produced cars including the Peugeot RCZ, the Mercedes-Benz E-Class and the Mini Countryman.

While Jaguar Land Rover hasn't revealed which vehicles will be produced at the Magna Steyr plant, possible candidates for Magna Steyr to build include the Land Rover Discovery Sport, the upcoming Range Rover Evoque Cabriolet and a smaller variant of the Jaguar F-Pace crossover.

JLR has already committed to bringing 12 new or refreshed vehicles to market over the course of 2015-16. At the same time the firm will invest £3.6 billion on new vehicle development and expansion.

Bringing some vehicle manufacturing to the Magna Steyr site will allow the firm more time to search for its own bespoke European factory. Autocar understands the new plant will build models based on the company's new aluminium architecture, with the upcoming Defender replacement being the lead candidate for overseas production.

Although the move to build an east European plant might prove controversial, JLR's three UK plants are already packed to capacity.

The Evoque and Discovery Sport – both based on JLR's steel D8 platform – are currently built in the northwest at Halewood, which is thought to be operating at maximum capacity.

The Castle Bromwich site will build the new XF and the F-Pace, which are both based on the smaller D7a aluminium architecture.

Solihull is building the Range Rover, Range Rover Sport and the Jaguar XE. Trying squeeze in both Discovery 5 production as well as the expected third Range Rover model could result in the Discovery 5 being made in eastern Europe.

Known internally as 'Project Darwin' and codenamed L663, the new Defender should be the main product line for the new facility. However, if sales of the Range Rover Sport continue to boom and the Jaguar F-Pace crossover is also a sales success, lack of capacity in the UK might mean another model has to be made at the new plant.

Autocar understands that the current thinking among JLR planners is that the Discovery 5 – codenamed L462 – could also be made at the new facility.

Sources say JLR bosses have narrowed down a site for its new factory to two potential locations.

The first possibility is near Gyor in Hungary, which would allow the company to take advantage of the supplier base built up by Audi for the local production of the TT Coupé and its four-cylinder engines.

The second possible site is somewhere in Poland, although the sources could not be more specific.

JLR sources privately insist that opening a plant in central or eastern Europe and moving some production to Austria is not a vote of no-confidence in the UK but simply a function of the UK plants getting close to capacity and the need to spread its production footprint, following the lead of rivals such as Mercedes and BMW.

JLR already has production in China and is currently building its own facility in Brazil.

Get the latest car news, reviews and galleries from Autocar direct to your inbox every week. Enter your email address below: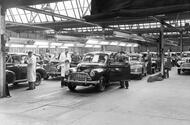 Fresh from its £250,000 refresh, Autocar pays a visit to the revitalised Morris factory in Cowley
Car production at Cowley in Oxford began in 1913, and by the middle of the 1930s the plant was producing well over 100,000 vehicles a year.
In 1934, shortly after the Morris factory had undergone a £250,000 refresh of the production facilities, Autocar's Maurice Sampson paid a visit.
Sampson wrote that the site was "staggering, not only in its immensity, but in its detailed, organised simplicity.
"For quite a number of years I have been a fairly frequent visitor to Cowley and I thought I knew the layout pretty well. But when I went there the other day I was completely lost. Everything was changed, everything new.
"Enormous sums of money have been expended on equipment that is designed to render the flow of production of cars of widely differing types not only as smooth as possible but also to the end that the cars are as perfect as possible".
Cowley's streamlined production line was modelled on that pioneered by Henry Ford, and our man toured the line where "Morris Eights, Tens, Cowleys and Oxfords were taking shape. The Isis and Twenty-Fives have a shop to themselves.
"Every item going into the complex structure called a car is given the minimum length of journey to its appointed place on the chassis," wrote Sampson. "Not only is time saved, but men do not have to expend energy in walking about after a component."
Sampson also highlighted the vast automotive supply chain that had sprouted across the Midlands. 
"Cowley is over 90% an assembly, as opposed to a manufacturing, plant," he continued. "With the exception of a certain amount of coachwork, nothing is made there. From Coventry come engines, castings, coachwork; from Birmingham come gears, tyres, wheels and electrical equipment.
"From other centres arrive frames; from the other side of Oxford the radiators pour in. In Cowley a huge plant disgorges steel pressings, and other large supplies come from Birmingham."
Sampson estimated the length of the line at about half a mile and marvelled at the pace of production. "No matter whether it is a Morris Eight or a Morris Oxford, its progress down the line is at the same rate: 25 minutes a chassis," he wrote. "There are five conveyor lines and on these five lines 120,000 cars can be produced in a year."
Morris had chosen to overhaul its plant long before the machinery was obsolete. Sampson reckoned that would fill prospective buyers with confidence. "It is something for an owner to know that a firm with the enterprise and confidence to scrap a plant before it was worn out, merely because an improvement could be effected by its replacement, is not only thinking of the present but of the future. A car built by such a firm, with so fine a plant, must be right if the design be right."
Previous Throwback Thursdays
4 March 1899 - Steam, electric or combustion engine? 
26 June 1906 - The first French Grand Prix
14 February 1913 - 100 miles in one hour
8 April 1916 - Making post-war predictions
25 March 1922 - Caterpillar tracks are the future
2 February 1934 - The ethics of skidding
1 June 1935 - Introduction of the driving test
22 June 1945 - Driving through post-WW2 Europe
21 January 1949 - Tidier tails
24 April 1959 - Aston Martin enters Formula 1
27 January 1961 - Ford Thunderbird road test
17 November 1961 - TVR Grantura road test
6 May 1971 - Driving Ford's Supervan
13 May 1978 - Ferrari 512 BB road test
19 January 1980 - Talbot Horizon road test
13 February 1982 - 4x4s tested on the farm 
17 April 1985 - Secrets of a lost British supercar
28 April 1993 - BL's unseen concepts
16 March 1994 - Bentley's Concept Java
16 April 1997 - When Bugatti bit the dust
4 April 2001 - 0-260mph in 6.0 seconds
Get the latest car news, reviews and galleries from Autocar direct to your inbox every week. Enter your email address below: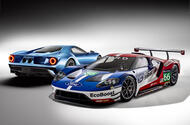 The new Ford GT was created with road and race in mind
As Le Mans beckons for the new Ford GT next year, the Blue Oval's chiefs tell Autocar how racing has informed the road-going version too

Confirmation last month that the Ford GT will compete next year at the Le Mans 24 Hours enabled company chiefs to tell the whole story about the development of their new supercar for the first time.

With news of the GT's competition intent top secret until mid-June, the men charged with developing the car had previously been unable to emphasise just how extreme and driver-focused the road-going version will be. 

With news of the race and road projects out in the open, however, Ford's top brass have lifted the lid on how the two cars are intertwined from a development perspective.

At Le Mans, Autocar sat down with Mark Fields (president and chief executive of Ford Motor Company), Raj Nair (chief technical officer) and Jim Farley (president of Ford in Europe, Middle East and Africa) to get the full story on the GT's gestation.

Why is Ford returning to GT racing?

Ford is undeniably proud of its endurance racing achievements. On the wall of the offices in Dearborn, Michigan, next to the elevator, is a black and white photo of the GT40's 1-2-3 finish at Le Mans in 1966. But that achievement is now distant history for a company that's changed immeasurably in the half-century since.

The arrival of the new GT has been the catalyst. With this car, Ford can both celebrate Ford's past and look to its future. Yes, it will doff its cap in the direction of the GT40's achievements, but it will also add lustre to the new Ford Performance sub-brand, highlight the cutting-edge technology Ford is introducing and provide an exciting focal point for brand devotees, many of whom will join the throng heading to La Sarthe in June 2016.

"This is not just about going racing because Raj and his team wanted to produce a really cool race car; that's part of it, of course, but the other part is that we want to link it to things we've been doing in other areas," says Fields.

"In a practical sense it gives Raj and his team the opportunity to prove some technology and some engineering tools and to train some engineers at a very demanding race. At the same time it instils a lot of pride in all of our employees because of that heritage linking to our racing.

"The other point is about how this helps all our customers. The GT is a culmination of over a decade's worth of work that Raj and his team have been doing on innovation around light-weighting, aerodynamics and engine technology, and that says for all of our customers 'you can get a piece of this innovation' in any of our vehicles when they walk into a Ford showroom."

Ford's entry into the closely fought GTE category at Le Mans will bring it head to head with some premium makes, including Aston Martin, Corvette and Ferrari. Surely the company would be better served fighting its mass-market rivals in, say, touring car racing or back in rallying?

"No, I think it harks back to Ford's heritage going back to the mid-1960s with the big Ford versus Ferrari battles," says Fields. "We think those rivalries from the past, even though there with luxury rivals, will just help burnish the entire Ford brand."

What will the road car feel like to drive?

The road-going Ford GT will be "as close as possible to a GT racing car that can be driven on the road", according to Ford's chiefs.

They also reveal that the new GT has been designed from the outset with both race and road use in mind and that the two versions share a large amount of commonality in design and components. This, Ford said, will bestow the 600bhp-plus GT with particularly engaging on-road dynamics.

Nair says: "If you look underneath it, you'll find that this design of the race car is very common with the road car, which isn't always true with a GT car.

"The road car is pretty maxed out. We've got very high expectations for it in terms of the power-to-weight ratio, downforce and low drag, so it's going to be an extremely capable vehicle."

Farley confirms: "When people drive this vehicle I think they are going to feel differently from all the other supercars out there,

"I don't want to say raw because that would imply that it isn't sophisticated, but it is just a very direct car. There's not a lot in your way. It wasn't meant to be roomy for a road trip across the US.

"It's there to get the ultimate in performance. And it's a balanced car. It's light – very much the Lotus idea. It's a real statement of technology."

How closely related are the road and race cars?

Ford hasn't been shy about communicating the track pedigree of the carbonfibre-bodied GT since the road-going version was unveiled at the Detroit motor show at the start of this year.

The £240,000 road car was developed in collaboration with Multimatic Motorsports, a Canadian racing team that's also part of Ford's road car supply chain.

The Ecoboost V6 that powers the GT has spent two years being developed in Daytona Prototype racing cars competing in the US-based Rolex Sports Car Series.

Nair says the technology flow is a two-way street: "Some of the components that we've had on the Daytona Prototype over these past two seasons have been test parts for the 2017-model-year [MY17] production engine. We'll be modifying the MY17 engine based on some of those learnings."

In other aspects, though, the road GT is even more extreme than the racing version. For example, endurance racing regulations don't permit the GT's new three-stage active rear aero system to be used in competition, so a fixed rear wing has to be used instead.

"It's pretty difficult to put an actual percentage on what's the same, because there are some aspects of the [racing] rules that force change. But the majority of the structure, body panels and suspension - less the alterations for travel - is all common," saysNair.

But developing the car with road and track in mind also threw up some challenges, as Nair explains: "In credo and in spirit it is pretty easy to think in that way; getting into the engineering is another story.

"The levels of travel you need on the road car versus the amount that you need on the race car are very different. The aspect of the durability cycle. Even aspects on the race car – you want maximum 'ram air' [forcing air into the engine] effect for the engine; on the road car you actually don't want ram air because it is difficult to calibrate the engine for it at idle and cruising speeds.

"So there's differences in the intake system and exhaust system between the race and road car. That's one of the examples that we had to think through.

"Most of the time you start with a design that is optimised for the road and for GT racing you take it and say 'what can I do to make this a race car?'. Thinking all of that ahead of time makes it so much easier to create a race car, but it does make it more difficult to develop the road car."

How does Ford Performance fit in?

The GT is the halo car for the new sub-brand that will spawn at least 12 dynamically involving vehicles in the coming years. The intention is for the exotic technology and cutting-edge ideas incorporated into the GT to filter down through its mainstream model range.

For example, the company is working closely with carbonfibre specialist DowAksa on ways of bringing down the costs of production processes and the raw material from which carbonfibre is created.

"The carbonfibre that you see on the GT is probably a predecessor of an increased use of carbonfibre in mainstream vehicles," says Nair. "Certainly, cost is the challenge right now, but we're working on it.

"Going forward, because of fuel economy requirements, lightweight technology is going to be increasingly important, so you're going to see more deployment of lightweight and fuel efficiency technologies."

Nair highlights an example of the current F-150 pick-up, which incorporates lessons in aluminium body structures first used on the previous GT in 2005.

"When we did the 2005 GT we were really pushing the boundaries of what we could do with aluminium at the time and that saw its way into lower-volume production with some of the premium brands that we owned at the time and then obviously with the F150 we're in high-volume production of aluminium body structure," he says.

Fields says Ford Performance aims to highlight, "the vibrancy of the Ford breed. Whether it's the design, performance, fuel economy, smart technology and so on, we want to say that Ford is a brand looking to set the trends not only today but in the future.

"But we're not trying to enhance something new to our company. It's about nurturing a key element of our brand going back many years, just growing that even further and providing a halo for all of our products."

Nair points out that 'accessible performance' is Ford's policy: "I don't think performance is exclusive to premium brands or multi-millionaires and we have a long history of helping them get that. We have a very different view than Aston, Ferrari etc in that we don't think performance should be restricted to that budget. Things that you see in the GT that are about having just as much fun in a Fiesta ST. It's absolutely part of our credo."

With the GT sitting at the top of the Ford Performance pyramid, the second tier is filled with cars such as the Focus RS and Mustang GT350, and the third tier are the Fiesta ST, Focus ST and Mustang GT. Strict parameters govern each strata, and Ford is adamant that it will steer clear of badge engineering.

Fields: "Raj and his team are very disciplined about this because when we look at those tiers, we want to make sure that it delivers a level of performance above other production vehicles. We never want to be accused of doing just a 'paint and tape' job. That doesn't ring true with our customers."

Nair adds: "We have very specific engineering metrics that if we're going to do a performance version of a vehicle, an ST version, we have to have not just spoilers and body kits but we expect a level of performance in the suspension or in the powertrain, depending on what kind of car we're talking about."

Why has Ford outsourced the build of the GT?

Ford has pulled in a lot of partners to work on the road and race versions of the car, including Multimatic Motorsports, which is responsible for the build of the car. Is this a sign of large OEMS making increasing use of smaller, more agile specialist companies to achieve their goals? 

"The industry has a long history of partners," says Nair. "Whether its suppliers or specialists, they've always had that aspect of the business. What you're going to increasingly see is modern partnerships with non-traditional automotive partners. So that's certainly a transition for us, you're probably likely to see it in the industry as well."

Fields adds: "You can use the Silicon Valley example; we just opened a large research and innovation centre in Silicon Valley and the purpose there is to be within the community and learn how to work with either start-ups or small companies to discover and uncover these technologies that Raj and his team can then deploy in the production vehicles."

Even with a large proportion of the work outsourced, this is a Ford project and its engineers will be dropped into the race team to gain experience.

"Our race engineering team was intended to actually develop engineers, so we've got a rotation of younger engineers coming through and even some of the senior managers come in," explains Nair.

"There are many times when technology from production engineering is ahead of race engineering, either because of development restrictions in the racing rules or the pure size of the organisation. But on the other side the race engineers are nimble and innovative and there are things that they come up with more quickly than production engineering that we feed back in. So it's a great both technology and personnel exchange."

Will Le Mans success help Ford sell Mondeos and Fiestas?

Although the 50th anniversary of the Ford GT40's first win at Le Mans will add a retro tinge to next year's campaign, Ford is insistent that this project is about the company's future, not its past.

Farley puts it in a nutshell: "We had the opportunity to go racing with a car that looks forward and not backward. That is really important, even to those of us who really love the Ford history. We have to be a company of the future. And so the car itself was appealing enough in its statement of innovation connected to our mainstream technology.

Another opportunity, says Farley, was to capitalise on customer enthusiasm for Ford's performance products, from the spirited Fiesta ST through to the full-bore Focus RS and up to the GT itself.

"In racing, there aren't too many opportunities right now to surprise people and to do something where you really can sell on Monday," he says.

"Enthusiasts pay attention to brand a lot. I think when you look at our brand in Europe, especially the UK, we're a very popular brand but it is harder for people to say what really makes us special and unique. These are the kind of things that can be special.

"I think people know that we've stood for you know, great design, road-holding, all those things, but we also sell a lot of Fiestas and Focuses too.

"Any mainstream brand, as to remind people what its DNA is and how it is different. This kind of project tells enthusiasts who really do care about the company emotionally that we're looking forward."

Farley is confident that Ford's exploits at Le Mans will resonate with the drivers of standard Blue Oval products, although not to the same degree as it will with petrolheads.

"I would hope that the average person would say we are using our road technology in racing and vice versa, like Audi did with Quattro," he says.

"I would hope that we would be good enough at promoting this that they would go 'wow, okay, Ford is at Le Mans' using the technology that's in my 1.0-litre Fiesta three-cylinder engine.

"We're talking about the technology that people can buy. It wouldn't work for us if we didn't connect it with what people can buy.

"But no doubt the enthusiasts are going to feel more strongly about this – and there are a lot of them. We shouldn't portray them as a small group of people," he says.

Get the latest car news, reviews and galleries from Autocar direct to your inbox every week. Enter your email address below: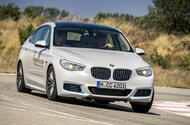 BMW's prototype fuel cell concept is based on the 5GT
Fuel cell-powered 5 Series GT concept previews a revolutionary storage and refuelling system which could pave the way for hydrogen to become the alternative fuel of choice This is BMW's latest hydrogen-powered concept vehicle. It is based on the 5GT and is powered by the latest-generation fuel cell stack, which is being co-developed with Toyota.More importantly, this concept also features a new type of hydrogen storage tank. BMW has patented the technology and says it is now confident that not only is this new storage method the way of the future but also that a 'hydrogen economy' is the only way that Europe can disengage from fossil fuels over the medium term.BMW has long experimented with vehicles powered by hydrogen, with its first experimental model dating back to 1984.If you have a good memory, you might recall the 'Hydrogen 7', based on the V12 7 Series and built in very limited numbers until 2007.The car used a relatively conventional internal combustion engine, which, partly thanks to BMW's Valvetronic valve intake system, could run on both petrol and hydrogen.Since then, BMW and its hydrogen research went relatively quiet. The arrival of the first serious battery-powered production cars and scepticism about the likelihood of a 'hydrogen economy' has, in recent years, put hydrogen fuel cell cars on the back foot.In 2013, BMW and Toyota signed a strategic collaboration on the development of hydrogen fuel cell drivetrains. This, BMW says, "provided fresh momentum for the development of FCEV drive technology".BMW says its big breakthrough with this new prototype is in the hydrogen fuel tank and refuelling technology.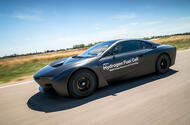 BMW has been testing a hydrogen powered i8 research vehicle, which points to the future of the i brand
BMW has lifted the veil of secrecy on one of its most advanced research vehicles to date.
The futuristic-looking prototype, pictured here in a series of official photographs for the first time, has been used as a rolling test bed for the German company's hydrogen fuel cell technology, which is planned to head into large-scale production by 2020, according to the head of BMW's vast research and development operations, Klaus Fröhlich.
Based around the contemporary new i8, the sleek two-door coupé relies on carbonfibre construction to keep its weight down and also features an aerodynamic package honed at BMW's wind tunnel in Munich.
Stylistically, the latest in a long line of research vehicles to be made public by BMW hints at the look to be adopted by future production models from BMW's fledgling i brand, with a new angular interpretation of the traditional kidney grille and fully integrated slimline headlights.
Large air ducts sited up front are used to feed air to a series of front-mounted radiators, while the layered surfacing treatment of the i8 has given way to a more simplistic exterior design, especially at the rear.
BMW is holding back on technical details, although Autocar can confirm that the BMW research vehicle, which was constructed back in 2012 and remains unnamed, sites its fuel stack at the rear in the position usually taken up by the i8's compact turbocharged 1.5-litre three-cylinder petrol engine.
Energy for the fuel stack is provided by cryogenically stowed hydrogen contained in a cylindrical tank mounted down the centre line of the car's platform and oxygen provided by cooling air. The fuel stack subsequently provides electricity to run a rear-mounted electric motor, with the only emissions being water.
Power is put at 242bhp – 115bhp less than the petrol-electric hybrid system used by the production i8.  BMW also quotes a 0-62mph time of less than 6.0sec and top speed around of 124mph.
While used extensively in recent years, BMW says its hydrogen fuel cell prototype has recently been taken out of service. Having formed a joint venture with Toyota and accelerated plans to place a hydrogen fuel cell model into its production cars, the German car maker has now advanced its research to include a number of road-going 5 Series GT-based prototypes.
Unveiled this week, the latest prototypes feature the same fuel cell stack used by Toyota in its pioneering Mirai – the world's first widespread commercially available hydrogen fuel cell car.      
BMW has a history of high-tech hydrogen-fuelled research vehicles. In 2006, it revealed the H2R, a teardrop shaped single-seater used to establish a number of speed records at the company's Miramas test track in France. Unlike the latest fuel cell-based research vehicle, though, it used a 6.0-litre V12 engine adapted to run on liquid hydrogen. With 281bhp, the H2R established nine FIA-ratified speed records and ran to a top speed of 187mph.
Read more:
BMW 5 Series GT Fuel Cell concept review
BMW 2 Series Active Tourer eDrive review
Get the latest car news, reviews and galleries from Autocar direct to your inbox every week. Enter your email address below: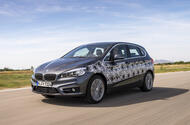 There's another BMW 2 Series variant on the horizon; we drive a late-stage prototype plug-in hybrid Active Tourer This is BMW's new plug-in hybrid version of the 2 Series Active Tourer. Although it is currently in final testing, this pre-production example is very close to showroom tune. BMW won't say when the car will go on sale, but spring 2016 seems like the best bet.As you might expect from BMW, there's an impressive elegance and clarity of thought behind the conversion to a hybrid powertrain, as well as the promise of very swift-reacting all-wheel drive, substantial performance and up to 23 miles of pure electric running.Fundamentally, the front-wheel-drive 2 Series layout has been retained. The turbocharged 1.5-litre three-cylinder petrol engine drives the front wheels through a six-speed automatic gearbox. However, the transmission gets the addition of a starter/generator.This performs three tasks. It can be used as a charger to top up the 2 Series' battery pack, and it makes for very swift and smooth restarting, when the engine has stopped. It can also be used to boost performance at the front wheels, putting an extra 20bhp and 111lb ft into the system.Charge from the generator is directed to the rear of the 2 Series via high-voltage cables to the compact lithium ion battery pack. With a modest 7.7kWh capacity, the battery is mounted in the same under-seat space as the fuel tank.As a result, the fuel tank has been shrunk to 36 litres. It's now also made of steel and is pressurised to allow the petrol to be stored safely over longer periods if the 2 Series is run mostly on battery power.The car's rear end is the familiar Z-axle, with more or less the same rear differential and driveshafts as those of the all-wheel-drive 2 Series. The rear electric motor is mounted aft of the rear axle, directly driving the rear wheels via the differential.Aside from the charger flap in the front wing and the loss of the 50-litre storage space under the boot floor, this looks like any other 2 Series.
Next-generation Kia Sportage moves upmarket to fight Nissan Qashqai and Honda CR-V, with KX3-inspired styling and premium cabin
The next-generation Kia Sportage has again been spotted testing prior to its global debut at the Frankfurt motor show in September, with these latest pictures showing the car's redesigned front end.
New air intakes can be seen in the car's front bumper, a signficiant departure from the current car's styling. It's already known the new Sportage will take styling inspiration from 2014's KX3 concept.  
Other styling features include Kia's large 'Tiger Nose' grille, while the car's headlights also appear to have been redesigned. At the rear, the Sportage gets new tail light designs and is expected to receive a re-profiled rear bumper.
Kia's SUV will move upmarket to fight rivals including the Nissan Qashqai, Honda CR-V and Ford Kuga, with the most obvious area of improvement being its cabin. These spy images show the car's cockpit for the first time, revealing its redesigned centre console. Kia is also expected to fit a larger central infotainment screen, as well as using more high-quality materials inside - thus addressing one of our main criticisms of the current Sportage.
Under the bonnet, Kia has only confirmed that a new powertrain will be offered in the Sportage. This is unlikely to be a plug-in hybrid model, but could allude to either a pure EV version (along the lines of the Soul EV) or to a downsized three-cylinder motor. Elsewhere, expect the current 1.6-litre petrol and 1.7 and 2.0-litre diesel options to be refined, increasing fuel economy and reducing emissions.
The new Kia Sportage is scheduled to come to market early in 2016. Ahead of the new model going on sale, Kia has released a special run-out model, dubbed the Axis edition.
On sale this month and limited to just 1200 units, the Axis edition is priced from £20,995 and is geared toward business buyers, offering "many of the features of a high-grade Sportage for a mid-range price." Features of the Axis edition include LED lighting, a black leather interior and heated seats.
Get the latest car news, reviews and galleries from Autocar direct to your inbox every week. Enter your email address below: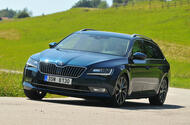 Wagon version of Skoda's cut-price limo is relaxing to drive, vast inside and great value, provided you avoid the range-topper Even Skoda's own executives, proud as they rightly are of the previous Superb, admit that it was no beauty. So this new version seems to have solved the biggest problem already, delivering crisp, modern lines over pleasing proportions. Box ticked in that respect, then.As you'd expect, this estate version of the Superb takes its ethos of big space and practicality for a reasonable cost even more seriously than the hatch. A vast load bay offers a capacity of 660 litres with the rear seats up – more even than a Mercedes-Benz E-Class wagon – and is filled with useful touches such as spring-loaded rear seatbacks that topple flat with the pull of a lever in the boot and a boot floor that can be raised or lowered one-handed. So far, so 'simply clever'.There's a good range of familiar motors to choose from in the Superb, but we're testing the venerable 2.0 TDI in its 187bhp output; the only engine in the Superb that can be had with the Haldex on-demand four-wheel drive and a DSG automatic gearbox.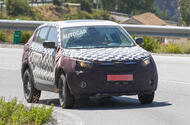 The Chinese manufacturer could launch its SUV model in Europe next year
A new Qoros SUV has been spotted testing in southern Europe for the first time ahead of a potential launch on the continent next year.
Few details have been released, but it is expected to be based on the current Qoros 3 saloon's platform.
The SUV is likely to be powered by a 154bhp 1.6-litre petrol engine with either a six-speed manual or dual-clutch automatic transmission.
The spy shots suggest the SUV will be bigger than the Qoros 3 City SUV, although there's no word on whether it will be coming to the UK or not.
The manufacturer has previously said it plans to launch in the UK market, but such a move could still take a number of years.
Get the latest car news, reviews and galleries from Autocar direct to your inbox every week. Enter your email address below: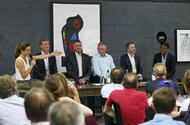 Sky F1's Natalie Pinkham (far left) compered the panel of F1 experts
David Coulthard, Martin Donnelly and Paddy Lowe turn out to remember the late, great Brazilian driver and raise cash for good causes

An event in honour of the late Ayrton Senna yesterday raised £72,000 for Great Ormond Street Hospital and the Royal Brompton and Harefield Hospitals charities in London.

The evening, which featured a panel of Formula 1 celebrities who recounted their memories of the Brazilian legend, was organised by Hexagon Modern Classics and hosted at the company's premises in East Finchley.

Sky F1's Natalie Pinkham quizzed the panel, which comprised ex-racers David Coulthard and Martin Donnelly, motor racing engineers Paddy Lowe and Dave Ryan as well as Manish Pandey, who wrote and produced the award-winning biopic of Senna's life in 2010.

Coulthard said: "Ayrton Senna was one of those few exceptional people you are fortunate to meet in your life."

Paddy Lowe recalled his time at Williams in the early 1990s when "trying to beat Ayrton and McLaren was like trying to overturn the Roman Empire".

Manish Pandey remembered a nerve-wracking meeting with Bernie Ecclestone when he was making his acclaimed film. "We had to ask for more F1 footage but we had no more money," he recalled. "Bernie agreed."

The auction items included Roman Grosjean race boots, signed by the Lotus F1 driver, a framed set of signed Jenson Button race boots, McLaren's own 'Senna' book, signed by Ron Dennis, an Eddie Jordan TW Steel watch donated by Eddie Jordan, and Ferrari GTO dashboard artwork, signed by artist Emilio Saluzzi.

Also on offer was a VIP tour of the Williams F1 Grand Prix Collection and private factory tour, a collection of three montages of iconic Senna images shot by Keith Sutton, a canvas of Ayrton Senna by artist Paul Oz, a Senna replica helmet signed by Lewis Hamilton and VIP weekend paddock passes to British GP donated by Bernie Ecclestone.

Get the latest car news, reviews and galleries from Autocar direct to your inbox every week. Enter your email address below: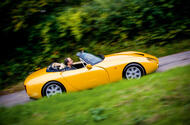 These British sports cars deliver a big bang for your buck. They just need TLC
Autocar is often the bearer of good news, and the really good news recently is that TVR will come roaring back into our lives. We will have to wait a couple of years, of course, which is a shame, but there are still plenty of old ones available.
That can either fill you with dread or make you super-excited. The simple truth always was that TVRs made terrible new cars and even worse used ones.
I'll qualify that: the problem was (based on my own research) that the care and repairs were rarely up to standard once the car got an owner or two down the line. It was all a bit like Lotus of old, really, when owners did the R&D and the plastic, electric, own-built engine interface led to inexplicably frequent breakdowns.
A sorted TVR, a garage that actually understood them and an owner prepared to invest in the appropriate ramps and stamps was a recipe for a better life.
The dodgy ownership reputation always helped to keep prices on the softer side. Being plastic-bodied didn't help matters, either. Mind you, since TVR has been resting, prices have picked up a bit.
There is Bangernomics 1970s stuff - proper TVRs in need of TLC. You can find 'wedges' from just over £2000, but they will be proper projects. For £5500 to £6000, you get S2s and S3s that should be tidy and, let's be honest, a lot more fun than an MG B.
To get into a 1990s shape that most people recognise as a modern-era TVR, you still need to find only £7500, which buys a Chimaera that needs to be tidied around the edges. The better ones are closer to £9000 and you are on much safer ground at £12,000.
Decent Chimaeras and Griffiths for that sort of money seem like a steal. Indeed, there are Tuscans, Cerberas and Tamoras below £20k, which seems like incredible value. You will get dealer cars, too, with their own warranties, and they will be properly sorted, which makes these even more attractive and reassuring for rightly nervous buyers.
As for the later cars, they are holding their own and the rebirth of TVR might help them to rise further. Top money is about £40k and you will get a late-model T350C or Tuscan. Then again, there are dealer cars at just over £30k, so there's a lot of elasticity in the prices.
There is a lot of elasticity in TVRs, too, and that's why we love them, I suppose. There are no hard and fast rules for buying, owning or anything else about them. TVRs are a used force of nature, and that's why we should be pleased that someone is going to start making more of them.
Read more:
Reborn TVR to take deposits for 2017 sports car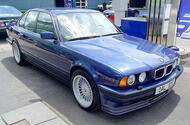 Alpina's take on the E34 5 Series. How would it have treated the S-type?
Alpina's 50th birthday has brought out plenty of old secrets - including an offer that could have seen hot Jaguars developed in Bavaria

I spent a fascinating few days late last week in Buchloe, Bavaria, the home town of a large dairy, a kitchen equipment manufacturer and Alpina, producer of exclusive, fast BMWs.

This small family firm is celebrating its 50th birthday this year, and it had closed its factory for a week and built a sizeable marquee for a string of lavish dinners with 400 guests every time. Car clubs, including the UK's Alpina Register, were due to turn up the the day after the international hacks had left.

A lavish book (available direct from Alpina, for about £50) has been produced to detail the first 50 years of the company. It provides some fascinating insight into how the firm has flirted with other mainstream manufacturers beyond BMW.

Indeed, the company founder, Burkard Bovensiepen, has clearly been a bit of a political animal over the years. During a spell in the early 1970s when a certain Bob Lutz was making life difficult between BMW and Alpina, Bovensiepen fired across a letter to a few key BMW execs floating the idea of his firm producing cars based not only on their models but also Opels. Sure enough, a revised BMW contract was issued within a couple of weeks.

Then in the late 1970s Ferdinand Piech suggested to Burkard that Alpina would be the ideal development base for the fledgling Audi Quattro rally project. Bovensiepen - a man who once pulled his cars into the pits near the end of an endurance race just to wash them - said that rallying just wasn't his cup of tea. Piech - not a man used to hearing the word no - headhunted a senior Alpina bod to be Audi's chief engine technician instead.

Most intriguingly of all, though, the book reveals that just after he left BMW to join Ford's Premier Automotive Group, Wolfgang Reitzle asked Bovensiepen to come to London for a meeting. He reckoned that Alpina would be the ideal division to develop performance Jaguars - so he offered 200 million Deutschmarks to buy the company outright.

Bovensiepen again declined - and as he points out today, Reitzle's short-lived spell at Jaguar probably meant that it was the right decision. Still, looking around the awesome collection of rapid, exclusive classic cars at the 50th birthday party, I couldn't stop myself wondering what Jaguar Alpinas could have looked like during the noughties.

Read more: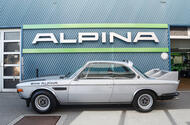 This 3.0 CSL is one of just 13 that returned to Alpina for additional tweaks.
Exclusive German brand celebrated its 50th birthday last week - and wheeled out some of its finest creations

Alpina Automobiles turned 50 last week - and the manufacturer of exclusive, faster BMWs threw a string of parties at its base in Bavaria to celebrate.

Still controlled by the Bovensiepen family that founded the firm (its first product was a twin-carburettor kit for a BMW 1500), Alpina produced more than 1700 vehicles in 2014, the biggest annual figure in its history.

Alpina's sprawling factory site (which still includes the home of its founder, Burkard Bovensiepen) was littered with classic cars from the firm's own collection and private enthusiasts. You can see some of the finer examples in our gallery above; our particular favourites were the sharply styled B10 V8 S Touring (based on the E39 5 Series) and the 8 Series-based B12 5.7, equipped with a manual gearbox.

It's worth remembering that Alpina's relationship with BMW - built on a "fundamental basis of trust", according to Bovensiepen - is still unique in the car industry. Alpina gets CAD data on forthcoming BMWs 49 months before they enter production. It spends around £7 million developing each new model, its cars still go down the same production lines as regular BMWs and all models are supported by a BMW-backed warranty.

Alpina expects the switch in generations of 3 Series and 7 Series this year to cause a slight reduction in production figures this year, although it hopes that improved efficiencies will allow it to partly compensate for this by making more examples of its recently launched SUV, the XD3.

Read more:

Blog - When Jaguar tried to buy Alpina

Get the latest car news, reviews and galleries from Autocar direct to your inbox every week. Enter your email address below: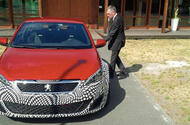 Peugeot Sport's near 500bhp hybrid version of the 308 hatchback could make production, as PSA boss Carlos Tavares is seen testing the car
The Peugeot 308 R Hybrid, revealed at the Shanghai motor show earlier this year, looks set to make production as PSA boss Carlos Tavares has been pictured testing the car on the road.
Peugeot boss Maxime Picat has published pictures of the 493bhp car being driven by Tavares, saying it looks like the car "is ready to move."
It has long been known that Peugeot wants to build a business case for putting the 308 R Hybrid into production, but needs to rationalise the car's development with how many units it could sell. Speaking to Autocar at the car's unveiling in Shanghai, Picat said: "We are quite well advanced with the development, and it looks possible for production, but it is a question of how we commercialise it."
Picat said the concept car was "proof that we can make it, but now I want to be sure that I can sell it if I want to - it is perfectly possible, but it is a question of how much it will cost?"
The Peugeot 308 R Hybrid gets 493bhp and 538lb ft of torque from its petrol-electric hybrid powertrain, which sees the 267bhp 1.6-litre petrol engine from the Peugeot RCZ R coupe mated to two electric motors. Combined, the car has a 0-62mph sprint time of 4.0 seconds, but emits just 70g/km of CO2.
The 308 R Hybrid has been adapted to cope with the extra power on offer, with the front and rear tracks both widened by 80mm. It sits on 19-inch alloy wheels, clad with 235/35 R19 tyres. It's likely the car's aggressive styling will be toned down for the production version.
The 308 R Hybrid sends its power to all four wheels, and has upgraded brakes front and rear. There are four driving modes - Hot Lap, Track, Road, and ZEV.
Hot Lap mode is designed to make the most of the car's power, while Track only allows access to 395bhp. Track uses the petrol engine and the rear electric motor, with the front one acting as a booster for acceleration.
Road mode has 296bhp and uses the petrol engine, supplemented by the rear motor for acceleration, while ZEV only runs on the electric motors. Peugeot has not said how far the car can travel on electric power alone, but has said it can be fully recharged on a fast charger in just 45 minutes.
At the front, the grille has been modified and features a chequered pattern, while the bonnet has two air scoops, one on either side. It is more understated at the rear, with a narrow spoiler at the top of the tailgate. There are two more air scoops on the bumper, which help keep the battery cool by drawing out hot air.
The two-tone paint job is familiar to the 308 R concept that first appeared at the 2013 Frankfurt motor show, although it is blue and black on the hybrid. The paint contains glass particles to add shine, while the colour scheme is normally only used on French competition cars.
Inside, the cockpit is familiar to the rest of the 308 range in many ways, with the same instrumentation. However, it gets four individual sport seats, in fawn leather, while the dashboard is covered in a soft-touch fabric that Peugeot uses on its concept cars.
It has the same small steering wheel as the rest of the 308 range, but with 308 Hybrid R badging. The six-speed automatic gearbox is controlled by paddles behind the wheel, and a head-up display projects the crucial data into the driver's eye-line.
The brand's head of Peugeot Sport Bruno Famin stated hybrid sports cars are the future for the firm.
"We have spent 12 months developing this car so far, and it is driveable - very driveable. As a company, we don't have big engines - the 1.6-litre turbo is the biggest - but electrification is a way to add power in a very clever way.
"Five hundred horsepower with 70g/km is something quite special. A team of 15 people have worked on the car for 12 months -and will continue working on it," he said.
When the car comes to production, it will be by far the most powerful option in Peugeot's range, eclipsing the 202bhp offered by the 308 GT and the 270bhp of the 308 R.
Get the latest car news, reviews and galleries from Autocar direct to your inbox every week. Enter your email address below: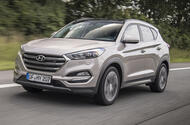 Hyundai's new crossover has great potential and a winning character that should have Nissan and Ford worried The first go in a diesel-powered version of the new Tucson, Hyundai's impressive follow-up to the already popular ix35.Alongside the 1.6-litre T-GDi we've already sampled, the higher-powered 2.0-litre CRDi is the only engine not carried over wholesale from its predecessor. Hyundai did in fact previously sell an earlier variant of the 182bhp four-cylinder unit,but ended up ditching it during the ix35's life cycle.Tweaked to comply with Euro 6 emissions obligations, the punchier motor now returns to fill out the top of the Tucson range.Clearly it offers a bit more grunt, being about a second quicker to 62mph than its 134bhp sibling, although really this is as much about Hyundai's ambitions for the Tucson as anything else: there's no equivalent to the engine in the Nissan Qashqai, but there is one in the larger Ford Kuga, and the firm plainly sees this model's customers as fodder for the Tucson, too.No surprise, then, that just as the Kuga tops out at beyond £30k in 2.0-litre TDCi Titanium X Sport trim, so does the 182bhp, AWD version of the Tucson's Premium SE spec - albeit by not quite so much at £30,845 with a six-speed manual gearbox.For that you get plenty, including the premium niceties such as cooling-fan front seats, panoramic sunroof, heated steering wheel, powered tailgate and the keyless start with which Hyundai likes to festoon its high-priced mainstream offerings.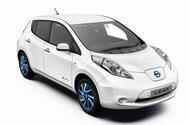 New Acenta+ trim level features new wheels and is a pre-cursor to a next-generation model
Nissan has expanded the electric Leaf trim range with a new Acenta+ version that will be released as a prelude to a next-generation model.
The new trim level, which sits between Acenta and range-topping Tekna, goes on sale today priced at £24,740 including the £5000 government plug-in grant.
Acenta+ carries a £1150 price hike over standard Acenta trim. It adds new blue 17in Autech alloy wheels and a 6.6kW charger which allows a full charge from empty in four hours. Seven-pin and three-pin cables also come as standard .
EV director for Nissan Europe Jean Pierre Diernaz told Autocar that the new grade will give some momentum to the Leaf, before a next-generation model is released in the "mid-term".
"We are working on the succession plan, of course, on various aspects," he said. "One is the car, another one is the battery technology and range.
"A bigger battery and bigger range will come," he added. "We are working very actively on this."
Get the latest car news, reviews and galleries from Autocar direct to your inbox every week. Enter your email address below:
Revitalised TVR will bring four new sports cars to market, starting in 2017, and will start taking deposits this month
Reborn TVR says it will start taking deposits for its new sports car later this month, ahead of the car going on sale officially in 2017.
Responding to what the company has called the "huge, positive, public reaction" to its announcement to return to manufacturing, the British firm says it will open order books for its new sports car much sooner than originally planned.
In a statement, TVR said "sports car enthusiasts the world over are lining up to buy what promises to be one of the most exciting new sports cars of the decade." Interested owners can place a £5000 deposit for the new model.
TVR operations director John Chasey said: "We've been totally blown away by the reaction to the new car. Our phone lines and online enquiry system went into meltdown when the news was announced, and we decided that we must begin to bring a structure to the enquiries and build a delivery pipeline well in advance of production.
"Volumes in year one will be limited as we ramp up production, so this allows us to reward those individuals prepared to make a financial commitment at this early stage."
Company boss Les Edgar confirmed to Autocar that hundreds of people have already come forward to put down deposits on the model.
Returning after an absence of nearly ten years, the new TVR has been designed by engineering guru Gordon Murray and will be powered by a unique, hugely powerful Cosworth V8 engine and backed by an ambitious and well-funded ownership team.
The iconic sports car marque's backers have already spelled out the first details of a 10-year plan that will put at least four new TVRs on the road from 2017.
The intention is to re-establish the marque in the same performance-minded, driver-centric territory from which it departed nine years ago, when production ceased at its former factory in Blackpool.
Although radical in design and new in every detail, the reborn TVR car range is aimed both at the powerful and demanding band of existing TVR aficionados that has never gone away - not least because most members of the company's backing consortium are members themselves - and a new generation seeking an affordable supercar that can be driven every day.
Volume targets are also still being decided, but since the company plans to be guided by TVR's numbers in its healthy years, an output of 1000 to 1500 units a year looks likely. The company has said that production in 2017 will be "in the low hundreds."
"This is a unique opportunity to be part of the revival of a great British marque," said TVR operations director John Chasey. "We are a well-funded, well-supported organisation that boasts a vastly experienced management team and a clear 10-year master plan for both product and business development."
Edgar, Chasey and Murray all have extensive connections with sports car racing, especially at Le Mans, and even at this early stage the car is being configured with a racing life in view. Customers, the partners believe, will be as keen on competition as they are.
The company currently operates from premises near Guildford but plans a 'proper' headquarters wherever it decides to build its cars.
Edgar said his partners are resolved to make TVRs in the UK but the factory location won't be decided until they have assessed the logistics of their manufacturing process, plus regional development schemes and skill and supplier bases.
The investor group, which consists of about a dozen well-heeled individuals, was formed two years ago to buy TVR from Russian oligarch Nikolai Smolenski, who nearly drove it to ruin.
The group is proud of its recent success at keeping a low profile while laying plans to produce cars whose profile and pricing "will be consistent with TVR's past market positioning and highly competitive within its field".
Two distinct models have been designed and are closely related under the skin. Each will be available in coupé and convertible variants. Both cars' styling is the work of a British design consultancy whose identity TVR bosses decline to reveal for now.
The new TVRs will be similar in their major dimensions to outgoing models of the mid-2000s such as the Tuscan and Sagaris, with the same built-in two-seater simplicity and lightness, although there will be no common components with the old models. The new cars' construction elements and techniques will be completely different.
The mechanical design of the cars, which has taken place at the premises of Gordon Murray Design (GMD) in Shalford, Surrey, is nearly complete. The new TVRs, all V8s, will have a front mid-engined layout and feature six-speed manual gearboxes, rear-wheel drive, all-independent suspension and driver-focused interiors.
The deals with GMD and Cosworth were concluded about a year ago. The new TVR model range is likely to be the first in the world to use GMD's unique iStream manufacturing process, which dramatically simplifies car construction and reduces the size of the assembly plant infrastructure while offering big benefits in cabin packaging, chassis rigidity and crash protection.
The basis of the chassis is formed by a structure of fairly big-diameter steel tubes, with ultra-light composite panels bonded in to boost rigidity. The construction method was pioneered on Murray's T25 and T27 city cars, which demonstrated remarkable rigidity in crash tests. Materials for the outer panels are still being decided, but a combination of aluminium and composite parts is likely.
"We're very pleased with the way iStream, which was designed for volume projects, can be adapted to applications like this one," said Murray. "It still delivers all the efficiency advantages it was designed to do."
The new TVR engines will be based on a proprietary V8 block that has been developed into a unique unit at specialist manufacturer Cosworth's Northampton factory, where the firm's Formula 1 engines were built. Comprehensive modifications have been developed for the base units, whose exhausts exit as side pipes just behind the front wheels.
The partners are reluctant to reveal more at this stage except to confirm that the engine management system, and therefore the engine's essential character, will be unique to TVR.
Edgar and his partners are well aware of the manufacturing quality concerns that dogged TVR in the old days but believe the combination of modern design, a far more streamlined manufacturing process, modern materials and Murray's attention to detail will help the company avoid past mistakes.
Because the TVR investors have only just begun setting up the company's structure, launch details remain sketchy. Expect models to appear one by one from 2017, with sales in the UK and northern Europe the initial priority.
New TVR - what to expect
With two years to go until the launch, a factory location still to be decided and a management still facing big decisions, the new TVR's final mechanical layout is not set in stone. However, if you read the signs, it's possible to take a stab at what the car could be like beneath its inspirational surfaces.
Styling
Modern designs, consistent in dimensions and major features to the admired shapes produced under TVR's proprietor before last, Peter Wheeler. No attempt to replicate the old shapes, but the DNA will be obvious.
Model names
No decision yet. TVR bosses have some iconic names at their disposal (Griffith, Tuscan, Grantura among others) but are deciding if numbers and letters (T350) would build a more logical lineage. Our bet: Griffith. 
Chassis
Tubular steel frame requiring very few stamped panels, built by Gordon Murray's iStream principle, with composite panels strategically bonded in to provide extreme rigidity. Murray-designed all-independent suspension (possibly double wishbones) with power steering and race-derived disc brakes.
Body
Major panels formed mostly in a variety of composite materials, but with some aluminium components, which in some cases can be lighter than composite. All-up weight planned at about 1100kg, depending on variant, which with chassis rigidity should be a big asset in race applications.
Aerodynamics
Flat-bottomed chassis (allowed by front side exhausts) with splitter and rear diffuser will deliver true on-road downforce, which can be enhanced in racing versions. Initial design has been tested by computational fluid dynamics (CFD) and via a scale model in a moving-floor wind tunnel.
Powertrain
Cosworth-developed V8 of unspecified origin, probably Chevrolet or (more likely) Ford. TVR will not go down Wheeler's path of building its own engine. A decent bet would be the Ford Mustang's 4951cc unit, which produces 415bhp in standard form. Expect 450-470bhp, plus a magnificent exhaust note, after the Cosworth ministrations and you won't be far wrong. Six-speed manual gearbox as standard.
Performance
With 450bhp-plus in a 1100kg structure, the TVR should be extremely fast. Look for 0-60mph in under four seconds and a top speed of more than 185mph. That's before the likely extra-power (and possibly extra-light) versions arrive. TVR is renowned for performance, and the new backers aredetermined not to disappoint.
Dynamics
Dry-sumped engine, mounted low and well back in the chassis, should allow the ultra-low centre of gravity and rearward weight bias (say 47% front, 53% rear) deemed ideal for a car of this layout. TVR is still deciding what electronic aids the car needs, but ESP and ABS are certainties because of legislation. Whether the ESP is configurable, as in latest Lotus, Ferrari and Porsche models, is an open question.
Sales volume
In its very best years, TVR claimed to make 2000 cars a year, but 1000 a year was much more typical. We'd expect the new company, helped by the efficiency of the iStream manufacturing process, to ramp up to 1000 units and eventually to push beyond it. But the consortium well understands that the European market for such cars is small (50,000-80,000 units per year) and is deliberately targeting a small percentage.
Pricing
When TVRs disappeared from sale, mainstream models were in the £40,000s, with the most expensive model touching £57,000. A Porsche Boxster cost £40k (now more like £50k). Given that the new company wants new-wave TVRs to be as accessible, broadly speaking, as the old ones, a starting price of about £60,000 seems likely, with performance extras boosting prices towards £80,000.
Read more:
Blog - can TVR's new plan really work?
Blog - At last, Gordon Murray's big idea is coming on stream
Get the latest car news, reviews and galleries from Autocar direct to your inbox every week. Enter your email address below: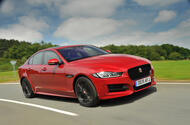 Jaguar's new four cylinder 2.0-litre Ingenium diesel engine comes with either 161bhp or 178bhp outputs
Expectations are high and the competition fierce. Can it deliver? For as long as there has been a Jaguar, there has been an edition of Autocar to reflect on its merits.Through these pages, therefore, has passed a long list of Jaguar models – some forgettable, a few lamentable and some of them among the most beautiful and evocative cars ever built. All have their place in the narrative arc of one of Britain's best-loved firms, and its finest moments still provide the lodestones by which grace and beauty and growl can be historically measured.With the XE, Jaguar is not necessarily looking to add to its crown jewels. There will be no old men 50 years from now mistily recalling the summer spent at its wheel. That's what the F-Type is for.The task before the XE is more about the bottom line, which makes it exponentially more important. Although the existence of Jaguar is virtually assured by the huge pile of money being amassed by its Land Rover sister, its status as a proper, profitable mainstream car maker is contingent on the kind of volume that only a compact executive saloon like the XE can generate.Succeed, and the brand's three-decade struggle to establish itself as a functioning alternative to the premium German manufacturers finally gains a sustainable foothold. Fail, and its current standing as Jaguar Land Rover's low-volume, low-hip-point fun division ossifies, perhaps for good.To an extent, we've been here before, with the X-Type, whose arrival in 2001 brought hope of the same thing. Ultimately, it failed and it has taken Jaguar a long time, and a new owner, before it has been prepared to climb back in the saddle.With the stakes high, Jaguar has bet the farm. There's a new platform, an entirely new engine – diesel first, petrol later – and even a new factory.From launch, there will be five trim levels, four variants of four-cylinder motors and a petrol V6, priced from just shy of £27,000.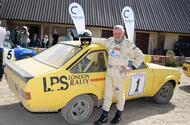 How easy is rally driving? We find out out, with the help of sideways master Jimmy McRae and a classic Ford Escort RS2000
"Rallying is all about getting from A to B quicker than the rest." Sounds easy.
But these are the words of Jimmy McRae, a man with a talent and rallying pedigree that, like all the best folk in any particular discipline, make it all look so easy.
Of course, for mere mortals rallying is anything but easy. I know this because Jimmy and other experts tried to access my inner McRae gene, which, as it turned out, most likely isn't there.
You can read about that on here later this week. In the meantime, though, chatting with Jimmy gave me an insight into what it takes to be a five-time British rally champion. He also passed the rally gene down to two of his famous rallying sons, Alister and the late, great Colin. Recently, he's been teaching film star Idris Elba how to do it as part of a new TV show. 
On the subject of that gene, I ask Jimmy just how far natural ability will get you – if such a thing exists, of course.
"If you want to be successful, you have to have natural ability," he says. "Anyone at the top, they have that natural ability somewhere.
"When you start learning, it is how you use the throttle, steering and brakes, how they feel and how you respond and stay in control. Once you have that, you build in the speed and progress from there.
"It takes a long time to get up the ladder, but once you're there it will be because of a natural ability somewhere."
Sounds conclusive. So once you have that ability, just what technical skills do you build in?
"It's all a balancing act," he says. "You have got to get the balance right between brakes, throttle and steering, be able to take all that to the limit by adding cornering speed, knowing how late you can brake, how much you can slide the car and still be in control."
There's more, not least the reliance you have on the navigator sitting next to you calling the pace notes, and the relationship you have to build up.
"The relationship has to be the best; you're relying on each other to be correct, and you have to trust them to be telling you the truth that you really should be flat-out in sixth. They have to be in control as well," he says.
"Rallying is the ultimate multi-discipline event – if you don't get one of the elements right you simply won't be quick enough. "
On the subject of competing, Jimmy doesn't say that today's WRC teams and drivers have it easy, but talk of his competition days helps contextualise just how impressive his achievements were, and how rallying 'blind' (without extensive pace notes) helped build in an extra level of care and going fast without being "too fast".
"In my day, you drove blind so the co-driver didn't have as much to say, you'd just have a simple road book," he explains. "Rallying blind you had to be correct… on the Circuit of Ireland, you'd do 600 miles blind, half of them in the dark. You had to have affinity with the road, and believe in what you were seeing. There were lots of mistakes then, as people thought you had to be fast all the time, but you needed care built in as well.
"You'd see people be quick on three stages but then fade away; you'd have to ignore people who were faster than you. If you were driving as fast as you could, they would be overdriving and would make a mistake. That's why I won in Ireland seven times; I didn't get drawn into battles. Some people knew certain areas better. You'd just have to sit back on those stages and not get drawn in.
"You'd know when you'd done well and set a good time on the stage. You drive at your own speed and be happy with it; sometimes you'll be unhappy but you should never be too quick. You should always go at your own pace."
As someone who this season is racing on the circuit for the first time, I ask Jimmy a question I think I already know the answer to: just how different a discipline is rallying to racing?
"In rallying, it's you, the clock, your co-driver and a car," says Jimmy. "In racing, you throw in 20 or so others into the mix. Racing a car, you can be the quickest person out there and still not win; there might be four guys in front you just can't get past. 
"In rallying, it's you and the clock. You start the stage and have to get to the end quicker than anyone else, but they're not there to upset you or get in your way. No shunts, no crashes, no being clipped; it's you against the clock.
"In racing, you might get 10 attempts at one corner to perfect it, but in rallying there's one shot and that's it," he says.
Brand new four-part series Idris Elba: No Limits transmits on Discovery Channel on 6th July at 9pm
Read more:
Rally school - how to race with the champions
Get the latest car news, reviews and galleries from Autocar direct to your inbox every week. Enter your email address below: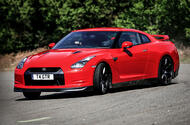 Nissan GT-R
On the back of this year's Le Mans 24 Hours, we take a closer look at five ballistic road-going versions of the endurance racers that would be well worth seeking out

Le Mans is surely one of the must-see spectacles of the motoring calendar. But what if you want to drive the cars you've seen battling their way around La Sarthe? Well, here are five examples that won't break the bank (too much).

1 - Nissan GT-R (2008-present)

Three Nissan GT-R-badged cars entered this year's Le Mans 24 Hours, albeit very different machines from the road-going one.

This GT-R scrambled enthusiasts' brains on its launch in 2008. We called it "a brutal demonstration of what can be achieved by an engineering team fixated on creating
the ultimate point-to-point machine".

Grip from the all-wheel-drive super-coupé is seemingly endless, while performance is outrageous. The earliest models pack a 473bhp twin-turbo 3.8-litre V6 engine mated to a six-speed dual-clutch automatic gearbox. Result: 0-62mph in 3.5sec and 190mph.

GT-Rs hold their value extremely well. Even a six-year-old model will cost from £35k. Be wary of modified ones and insist on a full history.

2 - Ferrari 360 Modena (1999-2005)

When Ferrari launched its replacement for the gorgeous F355, it ushered in a new era for the marque. The 360 Modena's aluminium spaceframe chassis was 40% stiffer than the F355's steel platform and it was nearly 30% lighter.

Powered by a high-revving 3.6-litre normally aspirated V8 engine, the 360 Modena pumps out 400bhp at 8500rpm and 275lb ft of torque at 4750rpm. The 0-62mph sprint takes 4.5sec and it won't let up until it hits 189mph.

The 360 also represents possibly the cheapest way into Ferrari ownership, with examples starting from £32,000 with 80k miles and full service history. Look out for corrosion and be prepared for costly maintenance bills, though.

3 - Porsche 911 GT3 (1999-2005)

Seeing and hearing 911 GT3 RSRs bellowing up the Mulsanne Straight has been a popular activity at Le Mans for years. You can't buy an RSR for the road, but you can have the next best thing.

The 996-generation GT3 is all about poise, agility and driver involvement rather than outright pace. Even so, it's no slouch. With a 355bhp 3.6-litre normally aspirated flat six at the rear and a glorious six-speed manual gearbox, it covers 0-62mph in 4.7sec and has a top speed of 187mph. One of the highlights is that engaging flat six howl at 7000rpm. 

You'll have to dig deep for a 996 GT3. They start at £67k and climb beyond £80k for a pristine example. It should 
be a sure-fire investment, though.

4 - Chevrolet Corvette C6 (20014-2013)

The Corvette C6.R had considerable success in GT racing and a road-going Corvette C6 can be snapped up for a relative bargain on UK soil.

Up front is a mammoth 6.2-litre LS3 V8 engine, which puts out 430bhp and 428lb ft of torque. All that energy is pumped through a six-speed manual gearbox to the rear wheels and is enough to secure the 0-62mph dash in 4.8sec and a top speed of 190mph.

It's refreshingly old-school in its nature: large and primitive, with weighty controls, but still a properly quick car. The C6 is docile in urban areas, too.

We found a 2008 Corvette C6 6.2 V8 with only 20,000 miles on the clock for just £27,000.

5 - Aston Martin V8 Vantage (2005-present)

Go to Le Mans and you are guaranteed to see a V8 Vantage in one of the surrounding car parks, as well as the Prodrive-spec racing versions pounding the circuit.Power comes from a 4.3-litre V8 that  develops 380bhp at 7300rpm and 
302lb ft of torque at 5000rpm. That translates to a 0-62mph time of 4.9sec and 175mph flat out.

The V8 Vantage may be the slowest car here, but it's arguably the best looking. And with a booming V8 soundtrack, it'll certainly have you grinning from ear to ear.

You can pick up an early 2006 V8 Vantage with 56,000 miles on the clock and a full service history from £30k. Look out for paint bubbling around the door handles on early models, though. 

Get the latest car news, reviews and galleries from Autocar direct to your inbox every week. Enter your email address below: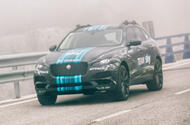 Jaguar F-Pace prototype will be Team Sky's official support car for the first stage of the 2015 Tour de France
A prototype version of the 2016 Jaguar F-Pace will act as an official support vehicle for Team Sky in this year's Tour de France cycle race.
The car is still camouflaged, but it gives the clearest indication yet of the look of the upcoming SUV.
This prototype will only act as the support vehicle for the first stage of the Tour, the so-called Grand Depart. This stage is short by the Tour's standards, as it is a 13.7km time trial. It starts in Utrecht in the Netherlands on 4 July.
The F-Pace will not be following the team through the rest of the Tour, around France and into the mountains. It will, however, carry four team members and equipment to support the likes of British rider Chris Froome of Team Sky.
The F-Pace is due to go on sale in early 2016, following its debut at the Frankfurt motor show in September. The car's first appearance was confirmed in April by the firm's brand director, Steven de Ploey.
Other recent spy shots have caught what appears to be a supercharged 3.0-litre V6 version of the F-Pace out on the roads. Although the prototype is still heavily disguised, several elements mark it out clearly as a performance version of Jaguar's new SUV. It features red brake calipers, two large tailpipes and chunky alloy wheels.
The supercharged 3.0-litre V6 petrol engine is set to be the most powerful version of the F-Pace when it goes on sale, although there is a chance that the supercharged 5.0-litre petrol V8 that's used in many of Jaguar's high-performance models will also make it into the F-Pace.
The staple engines in the F-Pace are expected to be the new four-cylinder Ingenium petrol and diesel units that will make their debut in the Jaguar XE saloon and Land Rover Discovery Sport from this summer.
The spy images confirm that, as expected, Jaguar's first production SUV – which the manufacturer is referring to as a 'sports crossover' – will share its overall design and shape with the C-X17 concept car unveiled at the Frankfurt motor show in 2013.
The size and dimensions are said to be near identical to the C-X17, which is 4.72m long – 400mm longer than a Range Rover Evoque – and 1.65m tall.
The F-Pace has a more upright stance than Jaguar's typically rakish car designs, although the plunging roof at the rear means it retains a sleek profile. The bluff front end treatment suggests the SUV will follow the C-X17's lead in that the driver will look over the bonnet, rather than down it.
The concept had what Jaguar called "an assured driving position" set at "a low height", similar to that of an Evoque, and this is likely to be a staple part of the F-Pace driving experience.
The C-X17 concept also featured a muscular ridged bonnet. This hallmark of other Jaguar models appears to have been retained under the camouflage of the F-Pace prototype.
The spy pictures also offer a glimpse at the cabin and dashboard of the Jaguar F-Pace. Aside from the data-collecting apparatus, it bears little resemblance to any current JLR production model, suggesting the Jaguar F-Pace will reach production with a fresh interior look.
The launch of the new F-Pace marks the first time the 80-year-old manufacturer has entered the SUV market. The F-Pace name is understood to have been chosen to emphasise both its relationship in style and character with the F-Type sports car and to recall Jaguar's famous 'Grace, Pace, Space' slogan of the 1950s and 1960s.
The new SUV squarely targets Porsche's Macan and BMW's X4 models. It should command a starting price of about £35,000, reaching upwards as far as £50,000.
The new car is expected to become one of Jaguar's two best-selling models, performing strongly in major markets such as China and the US and rivalling the volume of the upcoming XE compact saloon.
Once established in the market, the two debutantes should push total Jaguar volume beyond 200,000 units a year, up from last year's figure of about 80,000.
JLR's global operations director, Andy Goss, says the emergence of the F-Pace is a direct result of the company's plan to spend more than £3.5 billion a year on product development over the next few years.
The F-Pace's styling was created in-house by design boss Ian Callum and his team at the beginning of 2013. It is a relatively long car for its compact billing, nearly 40cm longer than a Range Rover Evoque and about the same height.
These generous dimensions allow the car its curvaceous exterior ("If you want form," says Callum, "you need space"), which includes muscular haunches, classic Jaguar bonnet lines and strongly raked front and rear windscreens.
Callum admits it took time to shape a convincing SUV in the image of the F-type. "This was our first crossover design," he says, "and, yes, it was hard. We found the initial results quite difficult and disappointing. The profile, the 200-metre view, was the hardest bit, and that's what sells cars. But I reckon we cracked it in the end."
The F-Pace will be built in Jaguar's new Solihull plant.
"We've been talking about a product onslaught for a quite while," says Goss, "and now it's beginning." 
Although the F-Pace will be Jaguar's first SUV model, it might not be the only SUV for long. Jaguar is understood to be eyeing up a whole family of SUVs to follow on from the F-Pace, with one of the most promising ideas being a smaller model to rival BMW's X1.
Jaguar has also produced a short film for the launch of the F-Pace.
Q&A with Andy Goss, Jaguar Land Rover global operations director
F-Pace is an unusual name. Why did you choose it?
"There was plenty of discussion about it. We wanted to emphasise the car's relationship with F-type, which we view as our emotional fulcrum. And 'pace' implies performance, which the car certainly has. Besides that, it's a word we own; we started using it in the famous 'Grace, Pace, Space' slogan many years ago."
How important is the F-Pace to your range?
"It could be the biggest seller we're going to have, similar in size to the XE. The sector volume has tripled in five years, and all predictions say it'll expand by another 30 per cent in the next five. These cars sell well in all the big markets: China, the US and Europe. It's really important for us."  
Are you worried about a clash with Land Rover?
"Not at all. The F-Pace's exterior design and its obvious reference to the F-type is one huge point of differentiation. And whereas Land Rovers are focused on off-road performance, this car is very definitely aimed at highway use. Frankly, the real surprise is that we haven't done it before."
Even without the F-Pace or XE, you've had a good year at JLR, right?
"Yes. Total sales were up nine per cent to 462,678 units and Jaguar had its best year for a decade. We have 12 new product actions planned this year and anticipate retailing 500,000 cars for the first time in the company's history."
Get the latest car news, reviews and galleries from Autocar direct to your inbox every week. Enter your email address below: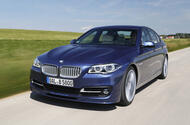 Anniversary edition of Alpina's hot 5 Series gets 591bhp and can hit 204mph. Is it now a match for a Panamera Turbo? The B5 Edition 50 is Alpina's birthday present to itself - and to a select band of its customers. Buoyed by its best-ever sales figures - over 1700 units worldwide in 2014 - the family firm of engineers and hand-crafters from Buchloe in Bavaria has ramped up the performance of its take on the BMW 5 Series.A revised induction system and a higher-capacity fuel pump take the regular B5 Biturbo's twin-turbocharged 4.4-litre V8 from 532bhp up to 591bhp - and torque, an Alpina specialty, goes up by 52lb ft, to 590lb ft.The unit is mated, as usual, to a beefed-up, remapped version of the ZF eight-speed automatic transmission that features in countless BMWs. It's controlled, in the Alpina tradition, by subtle buttons stitched into the back of the steering wheel; paddles are not offered, even as an option.Beyond the engine mods, the Edition 50 gets a titanium Akrapovic exhaust which brings a slightly louder note and saves 17kg compared with the regular stainless steel unit. There are also forged alloy wheels, which shave off 15.6kg of unsprung mass.Alpina claims 0-62mph will now take 4.2sec and that the top speed has increased to 204mph - making it the fastest vehicle the company has ever produced. Yet CO2 emissions are a still-respectable 221g/km, thanks to an EU combined economy figure of 29.7mpg.The numbered production plaque is present and correct, mounted up in the headlining - but Edition 50s also get a dashboard insert personally signed by the company founder, Burkard Bovensiepen. You can also spec Lavallina leather seats with a chequered blue and green finish, harking back to the B7 S Turbo Coupé of the early 1980s.As with all Alpinas, the B5 Edition 50 goes down the regular BMW production line and is supported by a BMW-backed warranty. This is, in theory, your only chance to buy a B5 for the foreseeable future, since UK importer Sytner no longer sells the conventional 532bhp model.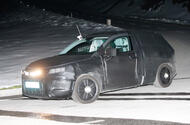 The new crossover is intended to kickstart a family of SUVs from Seat
Seat boss reveals DNA traits of new Nissan Qashqai rival, which will launch in 2016

The Seat Leon-based SUV will appeal to buyers wanting better agility, practicality and more expressive design than available from rival makers, company boss Jürgen Stackmann has said.

The new SUV will launch as a Nissan Qashqai rival in 2016, and kickstart a family of crossovers made by the firm. It will be followed in 2017 by a new Nissan Juke-sized supermini SUV, and, if all goes to plan, a larger SUV with seven seats by 2020.

"The first test mules are on the road now and we are already optimistic for what is to come," said Stackmann. "We are looking for agility and precision from the dynamics, utility inside and great design that expresses our values. We have done a lot of research in to why people buy these kinds of vehicles and what our competitors already offer, and these characteristics should help us stand out.

"The design is perhaps the most interesting part. It is not about giving the vehicle a rough and tumble look - most will never go off-road. People buy these cars for their function, because the high seat gives them better visibility and a feeling of safety and because they express personality perhaps better than any other mainstream section of the car market."

The Seat Leon-based SUV will be built on VW Group's MQB platform and built by sister brand Skoda in the Czech Republic. Skoda is also planning its own seven-seat SUV, which will launch at the end of 2016.

Stackmann has previously revealed the firm's SUV was unlikely to have any connection with the Leon name, despite the new model having a similar footprint to the Spanish manufacturer's family hatchback.

A Cupra version is also being considered, according to Stackmann, with research underway on how far Seat's sporty brand can be extended. Even in standard form, the SUV will still be one of the sportiest cars in its class while retaining everyday usability and practicality.

The new SUV model currently exists as a full-size styling model at Seat's Martorell design studio. Autocar has had a sneak preview of the as yet unnamed model. While the styling is in tune with the new Leon it has taken another step away from the dramatic body side blisters seen on the 2011 IBX concept.

Stackmann told Autocar that the new styling direction was part of Seat's move towards emphasising "craftsmanship and very tight body construction".

When it goes on sale, the new model should add significant volumes for the brand, with the segment expected to count for around 10% of all cars sold in Europe.

The launch of the SUV forms part of a broader growth strategy that aims to significantly bolster Seat's sales, which totalled 355,000 in 2013, in future years. It has been developed and engineered at Seat's technical headquarters in Martorell, Spain. 

"This is great news. It takes Seat into new territory in one of the largest and fastest-growing segments in the world," said Stackmann, when confirming the car would be built. "The SUV is an important pillar in the future corporate strategy and is a major step forward on the road to reaching sustainable profitability for the company."

Banking analysts say that the Kvasiny factory, where the model will be built, benefits from low costs, particularly low hourly labour rates, which are said to be half of those in Spain and less than a third of the cost in Germany. Kvasiny also had spare capacity because a planned seven-seat Skoda MPV model was cancelled, a further reason why it is being built in the Czech Republic.

Sources say that, by 2016, Seat should be producing around 200,000 Leon models, 200,000 Ibizas, 100,000 SUVs and 100,000 units of the Alhambra and Mii model, finally pushing the brand into profit.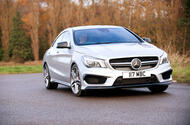 More power and performance due for CLA45 and GLA45, in line with revised A-Class range-topper
The Mercedes-Benz CLA45 AMG and the GLA45 AMG will both get the same upgraded engine as the recently facelifted A45 AMG, it has been confirmed.
AMG boss Tobias Moers told Autocar that the A-Class-based coupe and small SUV would not have to wait for their respective facelifts for the upgrade.
Both cars will also get the same technical upgrades as the A-Class at the same time.
The revised A45 gets a 21bhp boost of power for 2015, taking its total output up to 376bhp from 355bhp. It also gets an increase in torque of 18lb ft, so it now has 350lb ft at 2250rpm.
This boost in power has translated to a 0.4sec improvement in 0-62mph acceleration, so the dash now takes just 4.2sec. A similar improvement on the CLA45 AMG would translate to a 0-62mph time of 4.2sec, while the GLA45 AMG would take 4.4sec.
The other technical changes on the A45 that would be carried over include a revised seven-speed dual-clutch automatic gearbox with shorter ratios for quicker response times, and a new mechanical locking front differential to improve handling. The fuel economy and CO2 emissions figures remain unchanged on the A45 and are expected to do the same on the extreme versions of the CLA and GLA.
However, Moers confirmed that as the changes would not come in at the same time as a facelift, the visual updates of the A-Class would not apply to the CLA or GLA.
He would not put a precise time on when the updates would arrive but said they would be "before long".
Get the latest car news, reviews and galleries from Autocar direct to your inbox every week. Enter your email address below: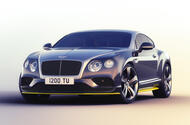 Bentley celebrates the Breitling Jets flying display team with seven special Continental GT Speeds
Bentley has revealed limited-edition versions of the Continental GT Speed, inspired by the Breitling Jets flying display team.
The new Continental GT Speed Breitling Jets Team Series cars are limited to just seven units and are only available in the US.
Among the car's modifications is a new two-tone paint scheme, inspired by the look of the display team's L-39 Albatros jets.
Inside, the same bespoke colour scheme also features along with unique seats - incorporating new stitching and logos - and new interior accents. Each car is individually numbered and features an image of the seven Breitling display planes on its dashboard.
The car's powertrain has not been modified, which means that power comes from a 6.0-litre twin-turbocharged W12 engine producing 626bhp and 607lb ft. That's enough to propel the regular Continental GT Speed from 0-60mph in 4.0sec and on to a top speed of 206mph.
The models will make their world debut at the Boeing Seafair Airshow in Seattle next month, with each car's owner being handed the key to their car by pilots from the Breitling display team.
The Breitling Jets is the largest civilian flying display team in the world and has been active since 2003.
Prices for the exclusive cars have not been announced but expect a significant increase over the £156,700 asked for the standard car. Bentley has confirmed that all seven cars have already been sold.
Get the latest car news, reviews and galleries from Autocar direct to your inbox every week. Enter your email address below: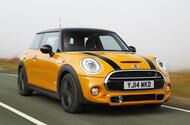 UK automotive industry turned over a record £69.5 billion in 2014
The British automotive industry is booming, but potential problems lie ahead

The UK automotive industry is in rude health, according to the Society of Motor Manufacturers and Traders.

But before we break out the bunting, a note of caution. Such is the rate of growth that there is a serious skills shortage among manufacturers and suppliers, and it has the potential to cut off the success story in its prime.

In particular, the problem is focused on engineering, although there are shortages of talent pretty much across every aspect of the industry. Sadly, a generation of under-investment in apprenticeships and training, as well as a reputation tarnished by the collapse of the British car industry, has come home to roost.

It's noteworthy that the engineering deficit isn't helped by the fact that around a third of all graduates get sucked into the banking and financial services industry, attracted by the salaries and opportunities, and appealing to their employers with their methodical ways of working.

How can that change? No question, it's a long job, but promotion of giant financial figures and technological gains such as those released today is one, as is telling the story of what a rewarding career is available stepping into the automotive world. Children need to know what's available so they can aspire to (and study for) the opportunity.

Finally, if you'll excuse the self-promotion, it's worth highlighting the Autocar Courland Next Generation Award. It is set up specifically to address exactly this problem by promoting the best bright talents with ideas that excite the industry judges. It needn't be engineering, either; ideas have previously come from wannabe designers, marketing executives and more.

The Award is backed by Honda, Jaguar Land Rover, McLaren, Peugeot, Skoda and Toyota, all of whom offer work experience to the winner. To date it has launched not just the winners but also many of the finalists into careers in the industry, with Audi, McLaren and Jaguar, among others.

Of course, the Award can only play a small part in solving a larger problem. But if the industry is to continue thriving, we all need to recognise it and talk it up.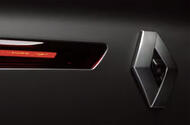 New D-segment saloon will be Renault Laguna's replacement in Europe, but it won't be coming to the UK
The Renault Laguna replacement will be dubbed Talisman, the French manufacturer has revealed, but the new car won't be coming to the UK.
Already spotted testing in Europe, the Talisman is expected to go on sale in 2016. Design cues around the front end echo those of the next-generation Renault Megane, which is also due to arrive in 2016, while the Talisman's overall shape is similar to traditional saloons like the Mazda 6 and Volkswagen Passat.
Renault says the Talisman nameplate was chosen as it "conjures up notions of both protection and power. At the same time, Talisman is an easy word to pronounce and understand the world over".
While the car's powertrains have yet to be announced, Renault says the new model "delivers intense driving enjoyment founded on a genuinely sensorial experience.
"The combination of its robust, racy lines and innovative technologies express protection and safety."
Inside, Renault is expected to fit the Talisman with the kind of advanced technology expected of an executive saloon. That includes a digital instrument cluster, leather trim and a large multimedia screen, which previous spy shots have shown on prototype models.
The Talisman name is already used on a four-door model sold in China. The aligning of the name with this new model shows Renault's ambition to create a more global car.
The Talisman has been a long time coming, with plans for a more premium executive saloon to replace the Laguna stretching back to 2012. Renault bosses told Autocar in 2013 that the next Laguna would need to be a more adventurous model, and would need to incorporate the "fluid and emotional" styling seen in Renault's smaller models. In particular, former Renault boss Carlos Tavares said inspiration would come from the Zoe, Captur and Clio models.
A Renault spokesman confirmed that the reason why Talisman would not be coming to the UK was the same reason why the new Espace won't be seen in this country: because D-segment saloons and MPVs are not a growth area in the UK, with market trends instead showing a desire for SUVs and crossovers. By contrast, in Europe the saloon and MPV market is still relatively stable.
Renault has released a short 'mood' video to coincide with the announcement.
Get the latest car news, reviews and galleries from Autocar direct to your inbox every week. Enter your email address below: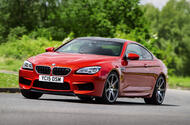 Significant upgrades to the M6's Competition Package only serve to lift its appeal even more A new BMW M6 derivative. There already was a Competition Package for the BMW M6. I don't know why it needed replacing – the standard M6 already has 552bhp, and the old Competition Package lifted that to 567bhp.But let's face it, who doesn't like a horsepower number that starts with a six? So, an upgrade to the upgrade it is: the old Competition Package is no more, and a new one offers 600hp, or 592bhp in imperial money.That's not all: this new Competition Package is more… competitiony. Springs and dampers have been upgraded, as have anti-roll bars. The electronically controlled limited-slip M-differential gets its own ECU, the stability control programme has its own tune, as does the steering, while there's an Akrapovic titanium 'zorst.When I say the suspension is 'upgraded', mind, what I mean is 'stiffer'. The dampers are still adaptive, so you do get some say in how rigid they are. The chassis, like the steering and the engine/transmission response, can be put in Comfort, Sport or Sport+ - individually, or together, as you prefer.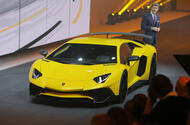 Lamborghini Aventador LP750-4 Superveloce coupé is getting a roadster twin
Lamborghini boss Stephan Winkelmann reveals that range-topping 740bhp Aventador SV coupé will be joined by open-topped roadster

Lamborghini is to produce a roadster version of the Aventador LP750-4 Superveloce, the Italian supercar manufacturer has confirmed.

The open-topped machine will sit alongside the Aventador LP750-4 Superveloce coupé first shown at the 2015 Geneva motor show. The models are lighter and more powerful versions of the Aventador LP700-4.

Lamborghini Aventador LP750-4 Superveloce driven

The Lamborghini Aventador LP750-4 Superveloce roadster will be limited to 500 examples, 100 less than the coupé variant, which made its UK debut at the 2015 Goodwood Festival of Speed, performing runs on the hill.

Lamborghini president and chief executive officer Stephan Winkelmann said: "The Aventador LP 50-4 Superveloce is the most pure, sports-oriented and emotional incarnation of a Lamborghini, and all 600 units have been sold, with first deliveries starting now. We will also produce a roadster version, which our dealers worldwide are now taking orders for."

The Sant'Agata firm hasn't revealed any performance figures for the roadster, although it is logical to assume they will be close to the Aventador LP750-4 Superveloce coupé, with perhaps a slightly slower 0-62mph time and a increased kerb weight due to the structural reinforcements roadsters usually require. Expect a premium over the coupé's £321,743 price.

On its reveal at the Geneva show, the Aventador LP750-4 SV coupé was described by the company as the "most pure incarnation of a Lamborghini to date". It features a more extreme look, an overhauled chassis, a high-revving naturally aspirated V12 engine and an extensive use of carbonfibre to reduce the weight by 50kg over the standard 1575kg Aventador LP700-4 coupé on which it is based.

At the heart of the Aventador SV is a mighty 6.5-litre V12 that now produces 740bhp at 8400rpm, a sizeable increase on the 691bhp the engine produces in the standard Aventador. The increases are down to optimised variable valve timing and variable intake systems. Torque remains the same (507lb ft at 5500rpm) but the engine now revs all the way to 8500rpm.

This increase in power, together with the lighter weight and an improved aerodynamics package, results in a 0-62mph that's cut from 2.9sec to 2.8sec from the standard Aventador, and a top speed of "more than 217mph". The power-to-weight ratio is rated at 485bhp per tonne.

The seven-speed automated manual gearbox comes to the SV from the standard Aventador. The exhaust system is newly engineered and Lamborghini says it creates a wide variety of "music". It features four central tips at the rear of the car.

The Haldex permanent four-wheel drive system remains on the car distributing torque front and rear. There is a self-locking differential on the rear axle and an electronic differential lock on the front axle, which links in with the ESP system.

A Drive Select system with three modes (Strada, Sport and Corsa) is offered. This alters the engine, transmission and differential responses, and the handling and steering characteristics.

Weight has been saved by using carbonfibre for parts including the engine bay cover, rear wing, wing panels, interior door panels, bucket sports seats and air intakes. Carpets and certain noise insulation are also taken out, while the multimedia system is a no-cost option, the maximum weight saving being achieved by doing without it.

The pushrod suspension system now incorporates new magnetic fluid-filled adaptive dampers which are said to counteract brake dive and body roll, and make the steering and handling more responsive. A new variable electromechanical steering system called Lamborghini Dynamic Steering is also offered on the Aventador SV.

Forged centre-locking lightweight alloy wheels, measuring 20in in diameter at the front and 21in at the rear, and finished in matt black paint, feature on the SV. The wheels are shod in Pirelli P Zero Corsa sports tyres. Carbon-ceramic brakes are fitted to the SV as standard.

Most striking in the Aventador SV's new look is the large rear wing, which can be manually adjusted to three different positions. The wing contributes to the SV's significant increase in both aerodynamic efficiency and downforce over the standard Aventador, without increasing drag.

Also new at the rear is the adoption of mesh to increase engine cooling, and a large diffuser, with many parts made from carbonfibre. At the front, there is what Lamborghini calls a more "open" style, with larger air intakes to improve cooling, and a skirt and two front wings providing improved aero and greater downforce. More visible carbonfibre can be seen at the front, a material also used for the exterior mirror housings and air intakes above the rear wheels.

The stripped-out interior is notable for featuring a new woven carbonfibre fabric for the seats and other parts of the cabin. Called Carbon Skin, the Lamborghini-developed material is claimed to be the lightest fabric available, soft to the touch yet hard wearing.

Parts of the Aventador's carbonfibre monocoque are also on display in the cabin for the sills and centre tunnel. The seats are carbonfibre-backed, and other materials include Alcantara and leather. Another new feature inside is the instrument cluster – a TFT screen that adopts gearshift and G-force indicators.

Q&A Maurizio Reggiani, Lamborghini head of R&D

What was the main goal with the Aventador SV?

"To create the pinnacle of a super sports car, something that is very different. Creating something more than the Aventador is not easy but we worked on all areas and identified potential improvements such as the design, making the aero as extreme as possible and increasing the downforce without penalising drag. You are able to corner at very high speeds and keep applying more power; cornering in this car really is fantastic. We also added in the MagneRide system and new variable steering."

What's it like to drive?

"You must also factor in the 50 extra horsepower and 50kg less weight than the Aventador. What I think, though, is that every driver will be able to use the agility and the stability in long corners; you can really push the limits and still not arrive at them. The downforce and suspension really push the car and make sure it does not lose contact with the ground. There's an unbelievable synchronisation between the suspension, steering, engine and downforce. 

"The SV is the new benchmark for a super sports car in the world field. It's also the most pure with its [naturally aspirated] V12; there is nothing comparable to it."

How good does the engine sound?

"One of the parameters for the car was to have the exhaust announce its arrival in a more aggressive and brutal way."

Does the normally aspirated V12 engine still have a future?

"Our engineers have the right experience and knowledge to redefine it every time and keep pushing the upper limits. There are physical limits, but I see other potentials still. They're not easy to achieve. Every extra horsepower we get out of it is due to the experience of our engineers, not by adding more with a turbo. This is why we're proud of every horsepower and extra Newton metre we add. And I'm pretty sure this isn't the end of the story."

Tell us more about the Carbon Skin interior fabric…

"It was originally developed on the Aventador Concept J three years ago. It's something we decided to push forward  after the reaction. To develop such a material for automotive use is a long task but we've validated it in the field and met all the targets – everything from colour to smell. It's much lighter than leather or Alcantara, so in a super sports car it is the perfect material for appearance and weight.

"It is about 30% of the weight of leather, so a significant 70% decrease in weight. The next step is to industrialise it and produce more. [It is expensive] but look at the cost of carbonfibre now compared with 30 years ago."

How challenging was it to reduce the Aventador's weight by 50kg?

"It was more than 50kg, because adding in the magnetic dampers and adaptive steering added in weight. We worked in several areas; the carbonfibre bodywork saved a lot of weight. Inside the car, making the carbonfibre monocoque visible for the first time helped us."

Read more Geneva motor show news

Get the latest car news, reviews and galleries from Autocar direct to your inbox every week. Enter your email address below: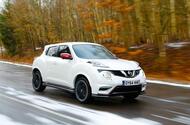 Nissan's Qashqai won't follow the example set by the Juke in getting a Nismo-tuned version
Nissan officials pour cold water on any idea of a Nismo-tuned Qashqai, choosing instead to focus on the Juke and GT-R product lines

Nissan will limit its performance-tuned Nismo range to the Juke, 370Z and GT-R, and hold-off from tweaking the Qashqai and X-Trail to join the emerging, top-end 4x4 market.

Speaking to Autocar at the Goodwood Festival of Speed, the firm's marketing boss Gareth Dunsmore said: "X-Trail and Qashqai are phenomenally successful and they don't necessarily need Nismo to give them that additional boost."

Dunsmore also opened up the possibility of Nissan's new supermini, based on the Sway concept, getting the Nismo treatment, but ruled out the Micra and Note. 

"For me, the Nismo on a Micra or Note would be wrong. It's not about forcing it on to something it doesn't need to be," he said.

Nismo will focus on the GT Academy, which has generated 35m TV viewers worldwide, and developing Nismo merchandising and accessories.

"Accessories are a really big part of our business going forward. It's a good area for Nismo to explore," says Dunsmore.

"We've only been doing Nismo for three years in Europe, so we have to build credibility up. We need to keep focused on GT Academy, Juke, Z and GT-R and build out from a fanbase and accessory perspective," he added.

A performance-tuned Qashqai would give Nissan an offering against premium soft-roaders like the Audi Q3/Q5, Mini Countryman JCW and BMW X3M.

The road-going Juke Nismo RS features a beefed-up 215bhp 1.6-litre turbo engine, as well as revised styling and an interior with additional personalisation options.

At Goodwood, Nissan promoted the Juke and Nismo brands with a new, 600bhp version of the Juke-R, with the designation 2.0, derived from the naming scheme given to software upgrades.

Get the latest car news, reviews and galleries from Autocar direct to your inbox every week. Enter your email address below: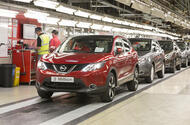 The Nissan Qashqai is built in Sunderland
2014 figures revealed: turnover up 6.6%, export value up 1.8%

The UK automotive industry turned over a record £69.5 billion in 2014, figures released by the Society of Motoring Manufacturers and Traders (SMMT) have revealed.

The SMMT's annual Sustainability Report revealed that turnover in the UK industry had jumped 6.6%, meaning that the average UK worker is generating £440,000. This was driven by increased manufacturing output and growth in vehicle sales and exports.

More than 1.6 million vehicles were built in the UK in 2014, including 1.53m cars, the highest level since 2007. More of these were also sold in the UK, with 2.48m cars registered in the UK. The value of cars made in Britain and exported rose 1.8% to £34.6bn - a rise of 103.8% since 2000.

"While recognising that the industry has traditionally been cyclical, it's clear that we are on a high," said SMMT chairman Mike Hawes. "The new Government has set targets on productivity, innovation and trade and export, and these are all areas that the automotive industry excels. We have enjoyed 39 consecutive months of sales growth in the UK. Europe has been on the up for more than a year. There is a lot of good news, and within that some challenges, the biggest of which is getting enough people in to engineering to sustain the growth, but also the EU and Russian situations. Still, we look forwrad with confidence."

The SMMT report also highlights strides in production techniques: from 2005-2009 an average of 9.3 vehicles were produced for every person working in the UK automotive industry, but from 2009-2014 the figure is 11.9 vehicles. An additional 27,000 automotive jobs were created in the UK in 2014, up 3.5% to 799,000.

If global car sales continue to rise at the current levels, UK production is tipped to hit an all-time high of 1.95m vehicles within two years. However, some car company bosses have expressed concerns that a dipping Russian market could lead to widespread problems in the car industry as soon as the end of this year.

The report also highlighted that the environmental impact of the industry has fallen, despite the greater volumes involved. Total waste going to landfill from all automotive production fell by 26.3% in 2014, marking a total fall since 2000 of 92.3%. Water and energy use by the industry also fell.

The average CO2 emissions per vehicle produced also hit a new low, 5% down on the 2013 figure.

Get the latest car news, reviews and galleries from Autocar direct to your inbox every week. Enter your email address below: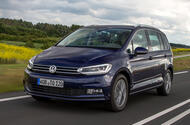 Third-gen MPV exudes characteristic Volkswagen refinements, so it's solid, upmarket, smart and practical – albeit a bit bland An all-new version of Volkswagen's ultra-grown-up, medium-sized MPV, the Touran. The last Touran carved out a niche as the MPV for the sensible family man, and this new one develops the same theme. So it isn't 'quirky', 'funky' or 'sporty'; it's just an MPV. But, as it happens, a particularly smart, solid and upmarket one.The headline changes to the car for this third full model generation can be summarised pretty simply: it's slightly bigger, lighter and pricier.The adoption of the Volkswagen Group's MQB platform makes the first two possible, adding the flexibility needed to stretch the wheelbase, shorten the front overhang and still take 62kg out of the car's kerb weight – despite simultaneously adding a not-inconsiderable 130mm to the overall length.The subtle price repositioning is nothing unusual at the introduction of a new-generation car and justified by a more generous standard equipment level. Entry-level cars get a crash mitigation system, touchscreen multimedia system, DAB, Bluetooth media streaming, air conditioning, roof rails and seven seats all as standard.The engine range for the UK market will consist of two turbocharged petrols and three turbodiesels. The former is made up of VW's 1.2 and 1.4 TSI engines producing 108 and 148bhp respectively, the 1.4 being available with a manual or a DSG dual-clutch automatic gearbox. The latter are the familiar 1.6 and 2.0 TDIs, with peak power outputs ranging from 108 to 187bhp. Both of the lesser-powered diesels are offered in manual or DSG forms, while the 187bhp oil-burner is DSG-only.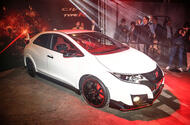 The new Type R is said to have a class-leading 0-62mph sprint time
Honda's 306bhp, front-drive hot hatch sprints from 0-62mph in a claimed 5.7sec and runs to 167mph; on sale now, priced from £29,995

The Honda Civic Type R is sold out in the UK until February, despite the first cars only coming off the production line this month. In total, UK dealers have placed orders for more than 800 cars, prompting Honda UK boss Philip Crossman to declare "the car has already exceeded all our expectations".

The Type R is the fastest and most powerful front-wheel-drive hot hatch in existence. It made its debut at the Geneva motor show, and is priced from £29,995. At its heart is an all-new 306bhp turbocharged 2.0-litre engine that enables it to cover the 0-62mph sprint in 5.7sec and hit a 167mph top speed.

Read our Honda Civic Type R first drive verdict here

"We knew it was a car with a following, but the interest it has generated inside and outside of the company has been phenominal," said Crossman. "It has dominated our thinking for the past few months, and it's already playing a key role in building interest in our brand and telling the world that Honda is back where it belongs."

To help the Type R get its prodigious reserves to the road, it gets a special 'Dual Axis Strut' front suspension system and a mechanical limited-slip differential. An extensive aerodynamic package also features to complete the Civic Type R's extreme track-bred positioning.

The most dominant feature in the Civic Type R is its new VTEC engine. The direct-injection turbo unit's 306bhp arrives at 6500rpm and peak torque of 295lb ft is at 2500rpm. The engine hits the redline at 7000rpm.

The 2.0-litre engine drives the front wheels through a six-speed manual gearbox. There is no automatic option. The 0-62mph time and top speed are both class-leading.

Honda says the Civic Type R has been fitted with "a number of innovative new suspension systems" that are designed to "maximise power transfer to the road".

Chief among them is that Dual Axis Strut front suspension system, which is similar to Ford's RevoKnuckle system. It's a version of a MacPherson strut front suspension set-up that features an additional steering knuckle, so the wheel steers around a point closer to its centre line, reducing torque steer by up to 50% compared with a standard Civic, according to Honda.

The rear suspension is an H-shaped torsion beam design but has been modified over the standard Civic's to include a new 'crushed pipe', which, Honda says, improves roll rigidity by 180%, and enhances high-speed corner stability. Adaptive dampers also feature at each corner and the electric steering has been retuned for greater response and feel.

To access the full potential of the chassis and powertrain, Honda has equipped the Civic Type R with a '+R' driving mode. This increases engine response, provides more aggressive torque mapping, reduces the assistance on the steering and firms up the dampers by 30%.

Stopping power is provided by bespoke high-performance Brembo brakes, which feature four-piston calipers and drilled discs that measure 350mm in diameter at the front. The brakes sit behind 19in wheels shod with 235/35 tyres made of a bespoke compound.

Chassis tuning for the Civic Type R has taken place at the Nürburgring and Suzuka circuits, as well as at Honda's own Takasu test track in Japan. Honda has already won the front-wheel drive record for production cars at the Nürburgring, eclipsing the Renault Mégane RS 275 Trophy-R's 7min 54sec lap time by four seconds.

Extensive aerodynamic work has taken place in the wind tunnel at Honda's dedicated motorsport facility in Sakura, Japan, where it develops its Formula 1 engines.

The result is exterior styling that has been heavily influenced by aerodynamic demands. Most striking is the large, fixed rear wing, which has been redesigned from that of the Civic Type R concept car seen at the Geneva and Paris motor shows of 2014. Its height, shape, angle and end plates have all been modified to provide enough downforce without compromising drag at higher speeds.

Also notable at the rear is the large diffuser, which works with the flat underside to 'suck' the car to the road. There are four exhaust tips, two on each side of the car, and a more aggressive-looking rear bumper design.

Other new design features compared with the standard Civic on which the Type R is based include a new front bumper that has been shaped to reduce turbulence around the front wheels, a wide front splitter, flared wheel arches, which at the front allow air in as extra cooling for the engine, and larger front grilles, also for increased cooling. Further outlet vents for the engine feature on top of the front wings.

There are five exterior colour choices offered on the Civic Type R, including the Championship White colour seen here and shared with other Type R models.

The sporty interior features sports seats trimmed in a suede-effect fabric, a gearknob machined from an aluminium alloy, black headlining and black trim with red double stitching.

Though entry-level models will be priced at £29,995, higher-specification GT versions - which get a suite of safety technology as well as automatic lights and wipers, dual-zone climate control, front and rear parking sensors and Honda's Connect infotainment system - are priced at £32,295.

Read more Geneva motor show news

Get the latest car news, reviews and galleries from Autocar direct to your inbox every week. Enter your email address below: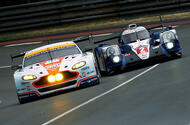 Le Mans crowd topped 260,000 this year; a third come from the UK
Watching Le Mans is an endurance sport; Driving Jaguar's Lightweight E-Type; Can Alfa Romeo recover this time?

SATURDAY/SUNDAY - Exhilarating, exhausting weekend at Le Mans, watching Porsche achieve its first outright win in nearly two decades.

Disappointed with the failure of the Aston Martins, usually Britain's GT bulwark against Corvette, Ferrari and, er, Porsche. Next year, Ford will be part of it, too, which is going to make the famous old event unmissable, if it wasn't before.

If you're used to Bernie-style motorsport, Le Mans always strikes you as wall-to-wall chaos, yet it works and there's no mistaking the love people have for the race and the annual pilgrimage.

The Automobile Club de l'Ouest has claimed a new record attendance of 263,000 people but failed (as usual) to note the even more amazing fact that more than one-third of those – close to 100,000 souls – drove over from the UK. I went by Aston, and in 600 miles saw only one lethargic-looking carload of gendarmes, so for once those stories of speeding Brits being frogmarched to cashpoints seemed to be exaggerated.       

MONDAY - Early trip to Jaguar Land Rover's design centre at Whitley, where a couple of us were smuggled into the super-secret prototype shop to see the million-pound 'continuation series' Lightweight E-Type chassis being built.

Then we were swept to the Heritage workshops at nearby Browns Lane in a whispering XJR to see the car in trim and final assembly, before continuing to Heathrow for a flight to Bilbao, where we were to drive both the E-Type and the production-ready F-Type Project 7 on the nearby Navarra circuit. Bed at midnight after a busy day.

TUESDAY - Up early for one of the most memorable double-drives of my life. The beauty of this northern Spanish region and the magnificence of its well-surfaced and deserted roads made me wonder (again) why more of us don't simply climb into our cars and head for this place, for dedicated days of driving on routes we have chosen beforehand, with a bit of quality eating and talking thrown in.

WEDNESDAY - Land Rover has started talking about its two-millionth Defender, to which I was allowed to fit the bonnet on the Solihull production line about a month ago – with much help from a couple of obliging technicians who do this job 106 times a day. As I've discovered before, jobs like theirs are far harder and more detailed than you think they're going to be.

Lots of people have fitted components to this special Defender, the most prominent being adventurer Bear Grylls, who said: "The Land Rover Defender has been there for me more times than I can remember." He's likely to be on hand when the Landie is auctioned for charity by Bonhams in London during December, the same month the 67-year-old icon ends UK production for ever.

THURSDAY - Decades ago, in another life, I dimly remember writing what I reckoned was a well-argued story entitled 'The Sun Also Rises', all about a forthcoming recovery in Alfa Romeo's fortunes. It was well sourced and well illustrated, readers seemed to like it and I felt proud. Except that the recovery never happened and neither did the one after or the one after that.

Now we stand again in what hacks are bound to label Alfa's last chance saloon, waiting for the arrival of the all-new rear-wheel-drive Giulia. If I could have just one motor industry wish, it would be that this car is beautiful, desirable and, above all, successful, selling out of its skin.

We all remark on the enduring prestige and value of the Alfa brand, but surely it's time for the actual car-building operation to perform.

Get the latest car news, reviews and galleries from Autocar direct to your inbox every week. Enter your email address below: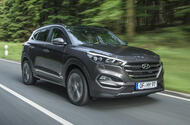 This Tucson is proof Hyundai hasn't run out of momentum. It could be a genuine Qashqai rival What's in a name? For the Tucson a lot, because the decision to ditch ix35 and revert to this moniker was taken to signify that this all-new car represents another leap forward for the brand. Better, they figured, to start afresh than associate with an outgoing car known for being ruggedly decent, but never troubling the class best.There's an awful lot riding on its success, too. A rival to the Nissan Qashqai, the Tucson has been crafted to further accelerate Hyundai's growth by appealing to a new breed of customer, one more influenced by subjective factors such as style and perceived quality than just price and kit lists. Inevitably, those aspirations come at a cost, with prices starting at £18,695 (up from £17,000 now, although that's not a like-for-like hike) and running up to £32,345.This is a second phase prototype, described by its makers as 80-90% representative of how the final car will look and feel when it is launched next month. The exterior won't change, but improvements to the fit, finish and materials of the interior are promised - an impressive claim given the quality evident on our high-spec car.