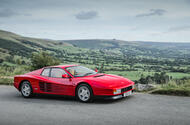 In 1988, this very Ferrari Testarossa starred in an Autocar comparison and just happened to be owned by the father of Andrew Frankel, who takes it for a blast after tracking it down 27 years later
Back in 1988, testing a Ferrari in Britain was up there with cracking time travel, proving Fermat's last theorem and anyone other than McLaren winning a grand prix: theoretically feasible but almost impossible aims. 
Back then, Ferraris were imported by Inchcape, whose PR agency took pride in ensuring what it regarded as the grubbier elements of the fourth estate – the motoring press, mainly – were kept as far as possible from its products.
Take its flagship, the Testarossa. It had come out in 1984, but four years later we'd had not one whiff of its 5.0-litre flat 12 motor. Its reputation said it was a bit of a duffer: quicker but uglier and less involving than the Boxer it replaced. But we didn't actually know.
Now you must forgive a small, self-indulgent digression, because it is central to this story. I joined Autocar in June 1988 and by July the editor had already realised his mistake.
You won't find my name in any magazine published at the time because, as said editor was kind enough to point out, "I'd only have to take it out again". I was sinking fast and needed a lifeline, something to make me indispensable to Autocar, for long enough for me to figure out where I was going wrong. And this car, this actual car, was that lifeline. In short, my dad had a Testarossa.
He let us borrow it because he recognised I was already in the Last Chance saloon and about to fall off my bar stool. I'd like to say the resulting story about an Exmoor encounter with a Lancia Delta Integrale did the trick, but I didn't even write it. But I did drive both cars, crashed neither, showed I was at least not incompetent behind the wheel of a genuinely quick car and therefore provided some grounds for keeping me. So this car saved me.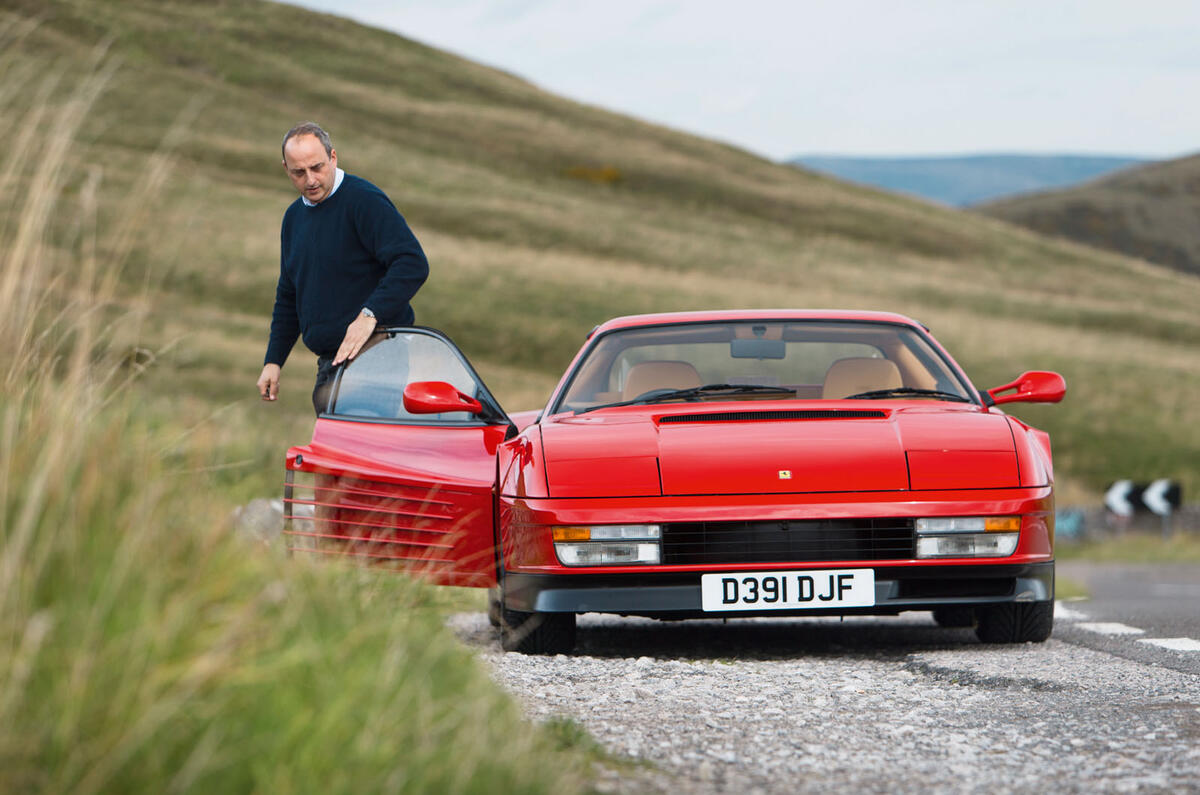 It was another former Autocar employee, Ben Oliver, who 27 years later alerted me to its reappearance. He spotted an ad on the Graypaul Classic Cars website, name-checking my father and asking £185,000 for the car – a lot even these days.
So I rang Graypaul's Robin Simpson, who said that after my father had sold it to Graypaul, having done a few thousand miles in it, they'd sold it to a man who kept it as an ornament for a quarter of a century. In its 28 years, the car has done just over 8000 miles, most of them with various Frankel backsides behind the wheel. Apart from the £8k Graypaul spent getting it road ready again, it was as I'd last seen it in 1988. Could I borrow it for a few hours? It would be a pleasure.
It was odd seeing it there. Even now, it is the only Testarossa I have sat in. Yet I remembered it all, my fingers automatically finding the door handle under those dramatic side strakes, how to open the bonnet and engine cover, where to find the fly-off handbrake and how to adjust (rake only) the three-spoke steering wheel. I remembered also that when the gearbox oil is cold, you use second only with a slow double-declutch shift or, ideally, not at all.
In its day, the Testarossa was criticised for being so wide as to be barely usable, but it's about the same width as a 458, and few have complained about that. Now it feels almost compact and visibility is superb for a mid-engined car. The steering lock is exceptional and luggage space is vast. This would be a very easy car with which to live.
But I'm here to drive, and one twist of the key brings it all flooding back. Old-school Bosch mechanical injection ensures the engine fires instantly on all 12, so smooth there could be 24 in there. It's not a true 'boxer' flat 12 any more than was the Boxer's, because opposing pistons move in the same rather than different directions. It's actually a 180deg V12. It has four overhead camshafts and 48 valves, but only 390bhp, just half what the F12tdf has today on only 1.3 litres more.Its civility still surprises.
For culture and class, I'm not sure this engine has ever been beaten, but you'd be amazed by how quiet it is. And the Testarossa's ride quality would boil your brain. The old Ferrari breathes with every undulation in the road.
But does it still feel fast? Not at first. At low speeds, it feels rapid but no more – top-of-the-range Boxster pace at best, even if you use most of the 6800rpm it permits. What it retains is that weird old Ferrari ability to feel quicker the faster you go. Above about 80mph, it seems to break free from unseen shackles that have hitherto held it back. And, yes, here it still feels properly, exhilaratingly fast. This is a wide-open-space kind of car. To find such a road and row it along in third and fourth, savouring the scrape of that fabled open-gate gearshift, is to unearth a form of motoring pleasure lost to those who drive today's supercars.
This is not a world defined by numbers, be it a Nürburgring lap time, a 0-100mph sprint or maximum recorded lateral g force. It's about feeling the road surface replicated in the rim of the steering wheel, engine noise not synthesised in some semi-anechoic laboratory but the combustion chambers of one of the greatest road car engines of all time. It's about your right foot being the only traction control you're going to get, adhesion limits you can actually understand and, above all, you being in control and on the stage, not sitting in the stalls bedazzled by a pyrotechnic light show in whose creation you played no part.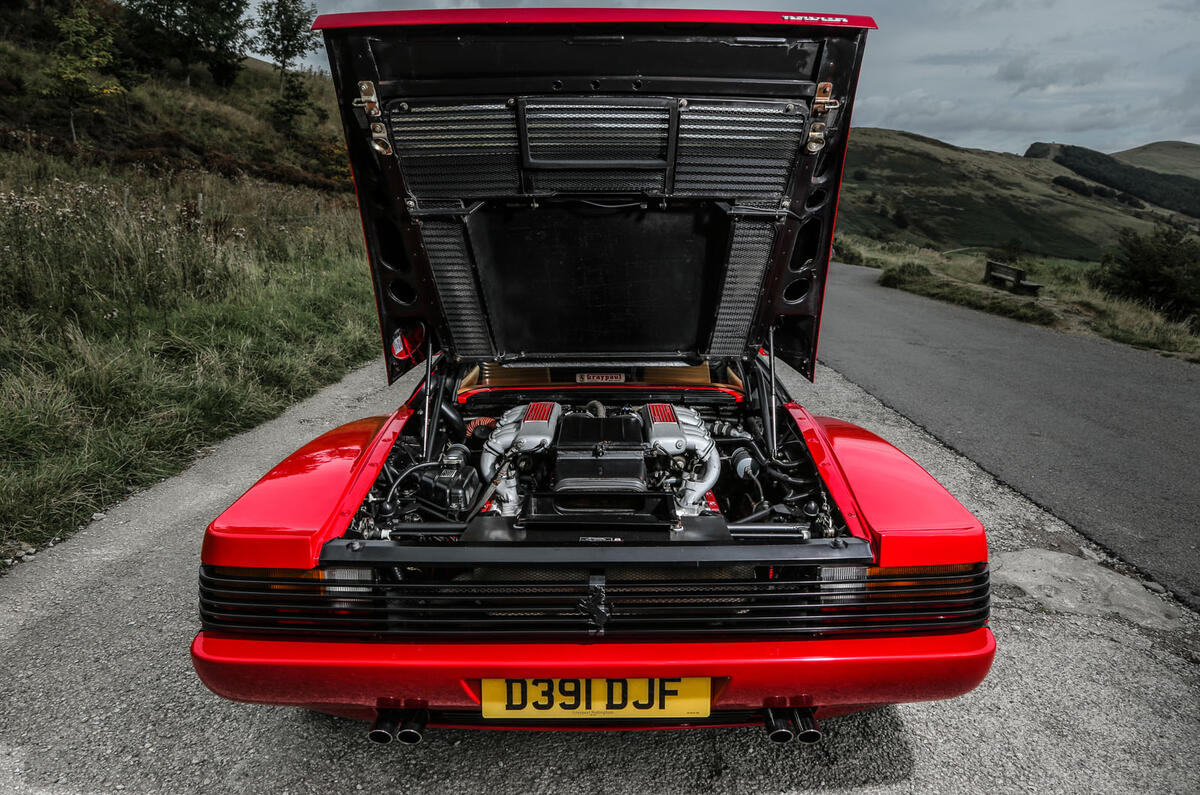 Back in 1988, my boss, the late Howard Lees, wrote about this very car: "The Testarossa emerged as a much better road car than I had been led to expect. It has towering performance, perfect manners and very good visibility; all that talk of it being too big is sheer nonsense. It's a car of genuine quality, worth every penny of £90,000."
At the time, I rather wished he'd been somewhat more fulsome in his praise, but now I think his words were fair enough. Even then, it wasn't one of the greatest supercars and wouldn't now make it onto anyone's list of the top 10 Ferraris of all time. But it was a good car, and I know that now because only good cars mature with age. Without exception in my experience, bad cars just get worse.
And this time around, the Testarossa wasn't just good; it was wonderful.
With no need to prove itself any more, it could simply be enjoyed for its sound, looks, character and superbly relaxed attitude to the open road. I always knew this would be a day to enjoy, but not until I'd handed it back in the almost certain knowledge that I'll never see it again did I realise it would also be one to remember.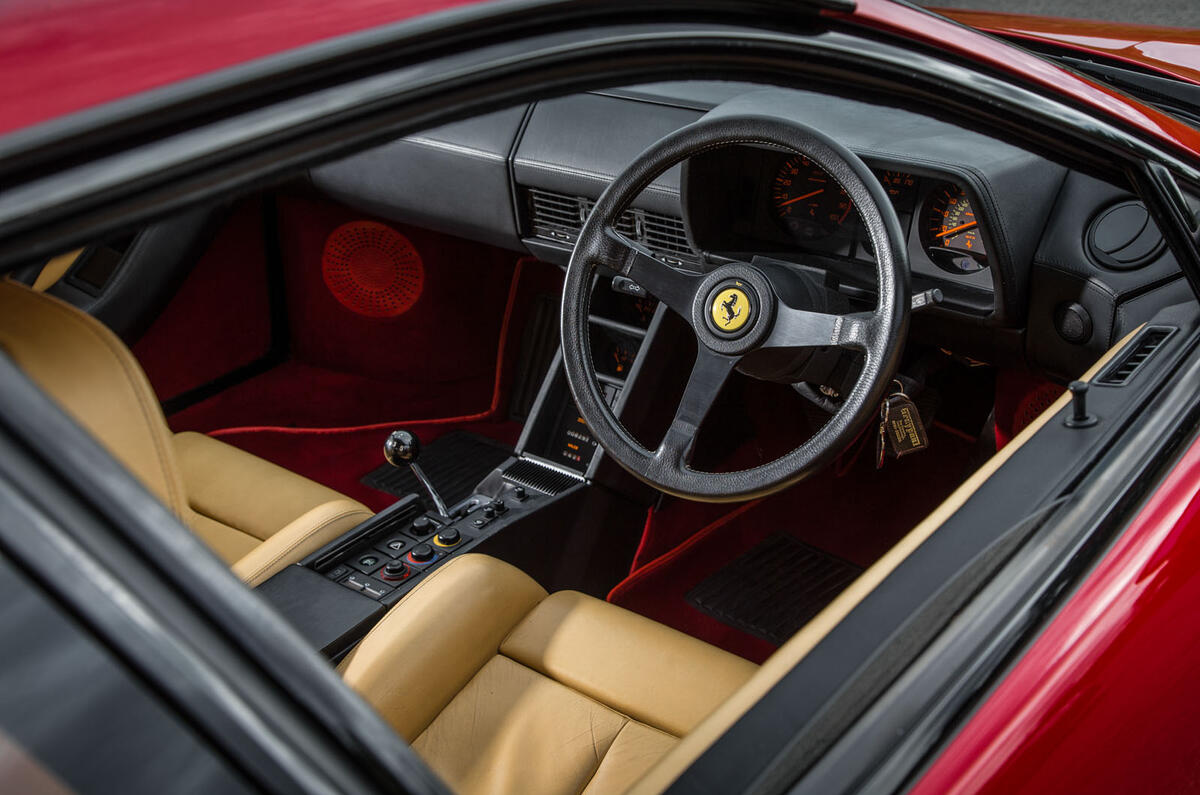 What it was like to own a Testarossa
To him, it was the trip of a lifetime. My father bought the Testarossa as a semi-retirement present to himself. In place of the daily grind, he bought a share in a small business in the north of England and the grand plan was to use the Ferrari to travel maybe once a month between there and where he lived in Jersey.
But first he had to get it home. So he flew to Italy, collected the car from Maranello and, pausing only for the obligatory lunch in the Cavallino, set off for home. A stickler for obeying running-in instructions, he was still able to cruise at more than 100mph in the early stages and then, after a few gratuitous detours took the mileage past 1000, rather more than that, for hours on end.
I then used it for our feature, after which it did briefly become his commuter car before he realised that, even in 1988, sitting in heavy traffic on the M1 isn't much fun whatever you're in. It was also the era of Thatcher's bull market, where any new Ferrari was a rapidly appreciating asset. Graypaul made him an offer he felt unable to refuse and the Testarossa was gone, never to be seen again. Or so I thought.
More classics driven:
Three generations of the Porsche 911 GT3 tested
Driving the iconic Ferrari Dino
Modern classics - finding the best retro sports car for the 21s century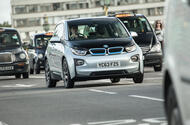 Stablemate to the i3 and i8 is tipped to appear in 2016 - as board member confirms verdict on body style is imminent
BMW is in "the final stages" of deciding which type of model it will add to its line-up of i electric vehicles, according to the company's board member for sales and marketing, Ian Robertson.
The German manufacturer is said to have been weighing up the merits of two different vehicle configurations for the next car, which is widely tipped to be badged i5. One car is a lengthened version of the i3 - almost a mini-MPV - while the other is said to be a saloon that could rival Tesla's forthcoming Model 3.
"You will see more i products," said Robertson, "and we are in the final stages of deciding what the next car will be and when you'll see it." An unveiling to coincide with BMW's centenary celebrations next spring seems likely - and Robertson said, "We will look back 100 years at that point, but mainly into the future."
Robertson also admitted that the i3's modest sales figures are being governed by demand, rather than the industrialisation and production issues that troubled the vehicle at the start of its life. "We see lots of outside factors involved," he said, "including range anxiety, incentives in some countries but not in others, and the price of fuel [in the United States]. But sales of the i3 are up 60% year on year and it's the third best-selling EV in the world. We're convinced the i steps have been right."
The i8 sports car is considered more of a retail success than its smaller brother, with a healthy waiting list of orders.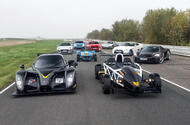 No fight is straighter than this, in two senses: standstill to 120mph and back to a standstill as fast as possible. Supercars, lightweights, coupés and even a hot hatch battle to be quickest
The Ariel Atom is to blame. For years we ran a competition called 0-100-0, an acceleration and braking test for cars that was, as the name suggested, a sprint from rest to 100mph and back to rest again.
In the earlier years, there was an unpredictability to the results. Lightweights and supercars vied for supremacy, while race and rally cars set non-production records.
And then came the Ariel Atom with a supercharger strapped to its engine, and with it the unpredictability ended. What'll be quickest? It'll be the Atom 300. Again. So we canned it.
But, as you may have heard, Autocar turned 120 years old this month, which gave us an idea: reprise 0-100-0 but, to even things up, increase the target speed to a poignant 120mph, thus giving significance to the anniversary and allowing a broader range of cars – those weighing more than half a tonne – a greater chance of competing.
Step forward, then, the running order. Ariel's Atom 3.5R is here, of course, but it's joined in the lightweight corner by the Caterham Seven 620R and a sort of lightweight, the Radical RXC500. To line up against those, we have what could well be the fastest current supercar, because it has 641bhp and a set of astonishing stoppers, in the shape of McLaren's 650S. Porsche's 911 Turbo is probably the only thing that'd run it close, so that's here, too, as is Nissan's GT-R and the nowfour-wheel-drive Jaguar F-Type R.
Then there are a couple of wildcards. Ford's Mustang GT is here because it's interesting to see what a big coupé can do, and Mercedes' facelifted A45 AMG represents the apogee of the current hot hatchback.
Nine contenders, then, and Blyton Park Driving Centre is our host.
Meeting the contenders
As you might expect from Lincolnshire in early November, Blyton Park is cold when we arrive. But the track is dry and the surface much better than some of the airfields we often use for features. Conditions are good enough, in other words, but will play a little into the hands of things with better traction. Shall we crack on in ascending order? Let's.
First, (or rather last in this company) then, is Ford's Mustang. This is not a complete surprise, especially given that traction is at a slight premium, but it's a newsworthy car and I'm interested to see how it goes. It's also highly unusual in this company in that it comes with a normal H-pattern gearstick and three pedals. Old school. Tellingly, nothing else here does.
It's not the easiest thing, in other words, to get off the line, but once you get the rears hooked up after a gentle getaway, the 5.0-litre Mustang takes full throttle in first gear, although its 0-30mph time, the slowest of the day at 2.35sec, sets a theme to come. It is the slowest through 60mph and 100mph and to 120mph – especially because it needs an upshift to fifth gear at 118mph – and, by a whisker, is the slowest to stop from 120mph.
We're using Blyton's back straight for this, straight-lining a chicane (obvs) that's usually in place halfway along. It's plenty wide enough forone car at a time, as flat as anywhere else we've used for 0-100-0 and smooth in the braking zone. But is it long enough?
In the Mustang, not quite. The run time you see is a patch of two runs – one from rest to 100mph, the other 100-120-0 after a rolling start onto the back straight. Its 21.66sec run would be flattering in much company, but not this.
Next comes the A45 AMG, which again I aim at the horizon from the earliest straight start point I can line up on, and engage its launch control.
In the Mercedes, there's a tiny amount of slip as power is diverted to the rear, but the A45 is only seven-hundredths of a second off the fastest time to 30mph that we record all day. Pulling 60mph in 4.13sec is also very respectable – although it's a number that would have needed to start with a three to be at the sharper end of things here.
Aerodynamics overwhelm the A45's modest power output above 100mph and it wants the second longest time to reach 120mph, by which time quite a lot of the straight has passed and the end is looming rather quickly.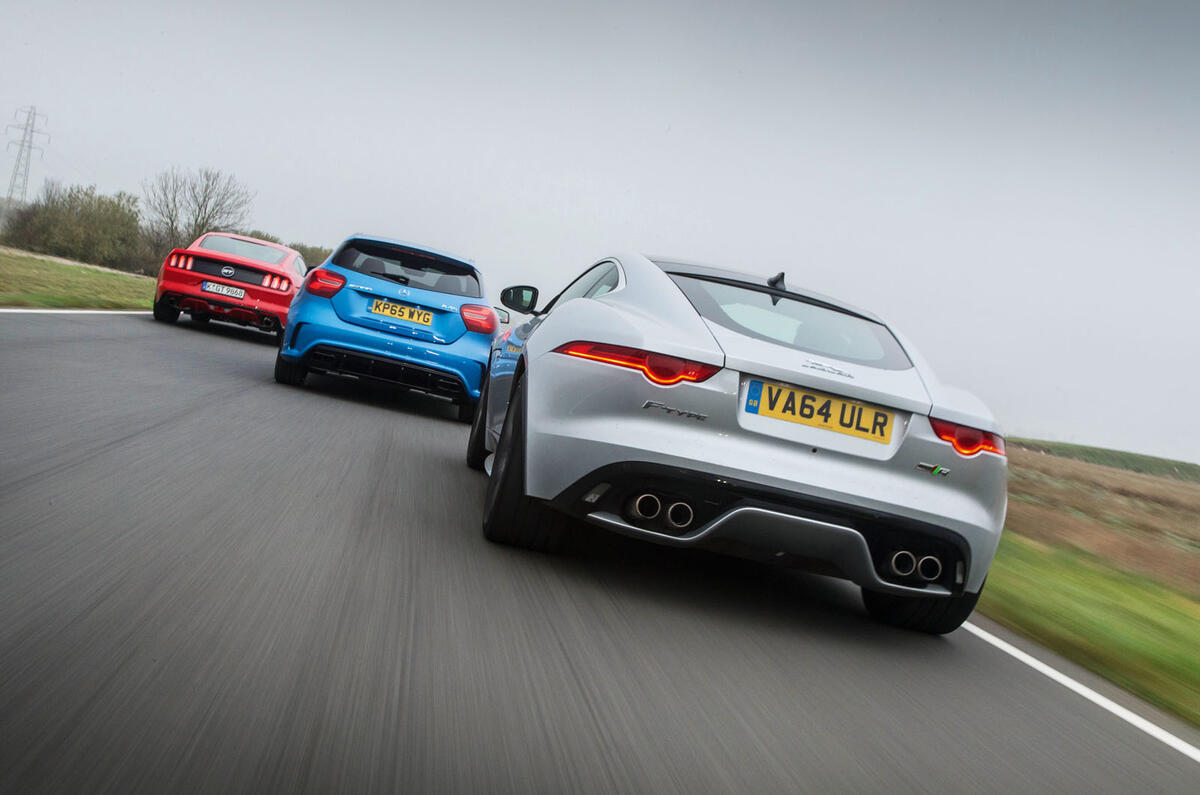 Our VBox GPS data logging gear shows the car's current speed extremely accurately with barely a delay – much more quickly than our equipment used to – but still, as 120mph approaches, you have to anticipate the arrival of your terminal velocity and decide to start braking before 120mph registers on the monitor (which, in this case, is my phone suckered to the windscreen).
There's always a 'reaction time', then, and you'll do well if you keep the speedo below 121mph. (In no case does the time affect the final results, but we've left them in.)
The A45 AMG stops with about 30 metres of the straight to spare, thus avoiding the nearby field and giving an overall time of 20.5sec for the 0-120-0 run.  I know it won't trouble the top order. But few other hatchbacks would get close to it.
Jaguar's F-Type R AWD is next. The F-Type has plenty of traction but no launch control. However, if you wind a little tension into the drivetrain, it gets away very well – covering 0-30mph in 1.62sec, just two-hundredths of a second slower than the fastest car of the day. It's under braking that the Jaguar loses out. Its nose pitches forward, and although it'd never trouble you on the road or a track day, it has a few tugs at the wheel as it pulls to a halt in 5.22sec. That's still good and takes it almost three seconds clear of the A45 AMG overall, but next up the road is more than a second quicker than it.
That turns out to be the GT-R in Track Package specification, which brings tyres that appreciate being warmed through and some Nismo aerodynamics but no increase in the standard 542bhp. So although it has launch control, the Nissan is no faster than the Jaguar from standstill, and there's a shimmy from the rears, as they struggle to hook up after launch engages power, which isn't evident in the Jaguar.
But by 60mph it has redressed the balance and overcome the Jaguar – 3.46sec is quick in any company, except among this lot – as would be 0-120mph in 10.94sec. The GT-R takes some slowing, mind, because it weighs 1740kg, and asks five seconds precisely to come to a halt.
Then comes the first of what we think of as the lightweights – although the 1120kg Radical RXC500 isn't strictly a lightweight like the Caterham or Ariel, but you take the point.
What it shares with those is a transmission that features three pedals and whose clutch can be forgotten about as soon as you're rolling. The RXC feels like a genuine racing car from the moment you slip inside it, and beavering around to warm the rear tyres is one of the most evocative moments of the day.
There's no launch control per se, but if you flatten the throttle, the turbocharged V6 will hold a few thousand revs, which are unleashed as soon as you drop the clutch. It's relatively easy to hook it up, then, but it pays to short-shift to second as the turbocharged power overwhelms the rears in first gear. This shuffling means the leggy Radical is the second slowest to 30mph, a situation it has improved considerably by the time it reaches 120mph, to which it is fifth quickest. This is the lowest-placed car without ABS, but pedal feel is excellent and retardation strong.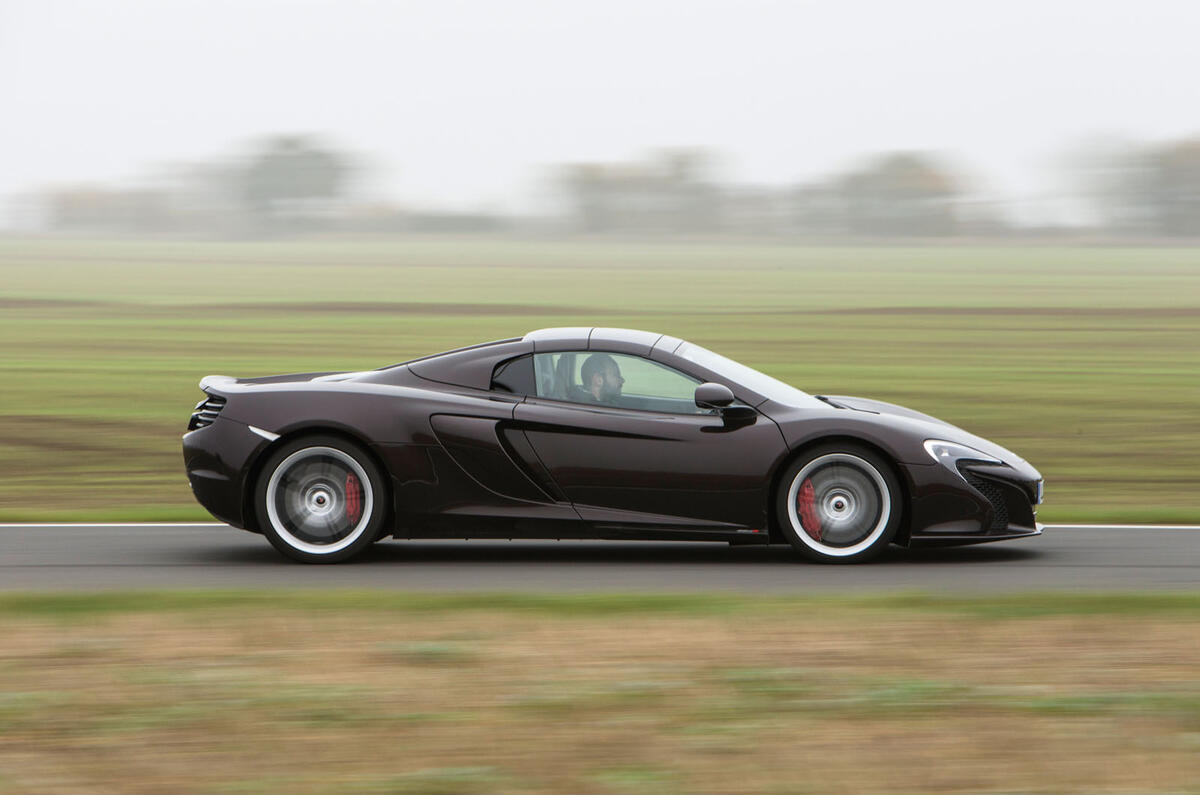 Launching a Porsche 911 Turbo S, meanwhile, could scarcely be simpler. You stand on the brake pedal and then rapidly apply some throttle. The clutch of the PDK 'box stays disengaged and the revs will sit at 4000rpm. Release the brake and it fairly lets go. Because it's cold, there's a touch of slip, but with a 3.8-litre engine sitting over the back wheels, traction is the least of its issues. A 1.41sec 0-30mph time is faster than anything else by two-tenths.
Left in drive, it'll upshift itself rapidly, past 60mph in 3.01sec, the fastest of the day, although that's not an advantage it retains by the time it passes 100mph, at 6.67sec.
But it's under braking where the Porsche loses out. Not that it's a big criticism; only three cars here wanted less than five seconds to stop from 120mph and the 911 modestly asked for 5.08sec. It's good enough to put the Porsche fourth.
Those sub-5.0sec-stopping cars were all in the top three, and two of them weighed precious little. Third overall, then, is Caterham's 620R, fitted with a sequential gearbox that, like the Radical, needs clutch off the line but not afterwards.
The trouble with a 310bhp Caterham, though, is that, even after a couple of tyre-warming laps, traction is not a strong point. You ask for a few thousand revs, slip the clutch slightly to get away and there are two main probabilities: the rears light up, or the engine bogs down.
In between those two, you can get it about right, though, and the Seven will reach 30mph in a respectable 1.74sec and 60mph in an impressive (given the conditions) 3.5sec. The manual sequential gearbox's lever – there are no paddles – wants a firm pull to engage the next gear, but the shifts are extremely fast if they're shoved through firmly.
Better, though, is the way it stops. Brake pedal feel is exceptional and all four wheels approach a locking point at the same time – so at 4.72sec, it's the second-fastest stopper here, a hundredth quicker than the Ariel.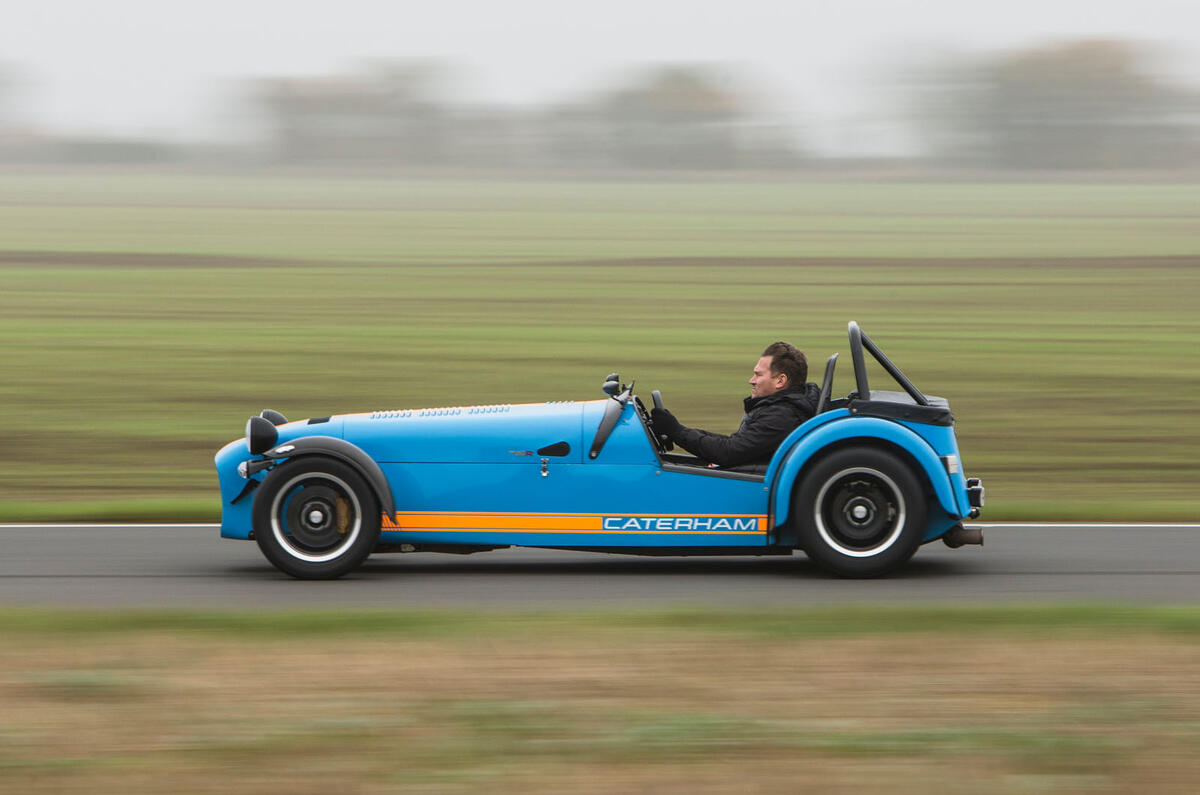 The Atom, though, holds the advantage – and second place overall – because of the way it gets off the line. Thus is the way with Ariels.
There's no launch control on the supercharged Atom 3.5R, but it doesn't need it, such is the traction. On manual supercharged Atoms, the fastest way is a full-bore start in second gear, but such is the quickness of the gearshifts on the sequential manual 'box, with a pneumatic actuator for the diddy paddles,that it's no longer necessary. Only the 911 Turbo S (1.41sec) gets to 30mph quicker than the Atom (1.6sec), and by 60mph the Ariel has clawed back all but two-hundredths of that time, at 3.03sec.
Once, lightweight cars with small-capacity engines and poor aerodynamics would have run out of puff by 120mph, but the Ariel does it in 9.2sec, still three-tenths quicker than the 911. The brake bias needs winding a long way forward to prevent the rear wheels from locking up, but once done, it stops well and the Ariel's overall time of 13.93sec is a full half a second quicker than the Seven 620R.
Even so, it's more than a second behind the quickest car here. Perhaps 0-100-0 would have been fairer on the Ariel after all, because it just can't live with McLaren's 650S.
That the McLaren is only rear-wheel drive means its launch control is fighting a battle from the off, but once it has passed 60mph in 3.26sec, it is uncatchable; 100mph goes in 6.19sec – equal first with the Atom – and 120mph in 8.34sec, far quicker than anything.
But it's the way the McLaren stops that marks it out as exceptional. Hit the left pedal and the air brake pops up, the 650S dives and thuds echo through its carbonfibre chassis as the brakes sweep off speed at an incredible rate. Just 4.39sec after applying the pedal, you have stopped from 120mph – a decelerative phenomenon that has to be felt to be believed. And one that contributes to the 650S's inaugural 0-120-0 title-winning time of 12.73sec.
Maybe 0-121-0 next year, then? Sure, why not? Only – I confess – I got to about 122.5mph in the McLaren before it started slowing down. So it has a bit to spare.
The ranking - see more of our contenders in action
1 - McLaren 650S Spider
2 - Ariel Atom 3.5R
3 - Caterham Seven 620R
4 - Porsche 911 Turbo S
5 - Radical RXC500
6 - Nissan GT-R Track Attack
7 - Jaguar F-Type R AWD
8 - Mercedes-AMG A45
9 - Ford Mustang V8 GT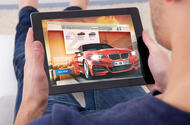 BMW customers can now order a completely new car in less than 10 minutes with the launch of its new online ordering system
BMW is promising that customers will be able to buy a new car online in only 10 minutes, after announcing that the UK will be the first market globally to get the company's next generation of internet retailing.
Introduced with the co-operation of 137 dealers in the BMW UK network, the new system combines BMW's existing configurator and 'car suggestion tool' with online Genius chat operators and a tie-in with used car valuations specialist Glass's. Nine dealers have piloted the system in the UK, selling around 50 cars.
Car manufacturers have been experimenting with increasingly diverse ways of interacting with their customers - including more retail-focused experiences at shopping centres and 'virtual showrooms' that don't feature any vehicles.
BMW believes it is the first to offer the full ordering and finance process as part of the system, though. The company's global boss of sales and marketing Ian Robertson said: "Ten years ago the customer went to the dealership an average of 4.5 times before buying the car; now it's 1.5 times. So we already know there's an enormous amount of research being done online - more than 90% of buyers do preparation there before going anywhere near a showroom."
He admitted the new experience was a challenge to BMW's existing sales network. "There was clear nervousness to start with," he said, "but during the pilot the dealers have been seeing customers they've never seen before, and sold cars in the middle of the night. It was enough to persuade 137 dealers in the UK to sign up to it. We have to reflect the fact that the sales process is becoming more transactional than experiential."
At present the system is exclusively for BMW vehicles. However, high-level sources admit that a roll-out to the Mini brand is likely.
Six steps - how BMW's E-Tailer works
1. The system asks questions about your needs - typical journey, number of family members etc - and then suggests a few possible choices from the 280 models in the BMW range.
2. Configure a car from scratch or adapt the model suggested by the system. 'Genius' advisors are online to offer any advice between 8am and 10pm, seven days a week.
3. Check the delivery time of the car and spec you want - and see if near-matches to it are available more quickly.
4. Choose the dealer you want to handle your sale - and then open a dialogue with them. BMW says that you can 'haggle' at this point.
5. If you've got a car to trade in, you give its registration plate and mileage and the system gives you a rough idea of what it's worth. You can then feed this figure into the system for the final step.
6. Payment and ordering. Use of a finance calculator allows you to play with annual mileage, monthly payments, deposit and the length of term. You can also apply for finance; an answer takes 90 seconds, BMW claims.You can pay your deposit using a credit card or bank transfer - and the system informs you that the car will be delivered to your home.
We try the turbocharged 1.0-litre petrol version of the Golf Bluemotion. If you're not doing mega miles, it's a better bet than the diesel Volkswagen's first petrol-powered full-on Bluemotion model - not to be confused with those models carrying the Bluemotion Technology badge. Using the 1.0-litre engine fitted to the Up as a base, VW has added a turbocharger and intercooler to increase power to an Ecoboost-rivalling 113bhp at 5000-5500rpm.Furthermore, torque is up to a healthy 147Ib ft between 2000 and 3500rpm. Thanks to some cunning design and plenty of aluminium, the whole engine weighs just 89kg, which helps the model weigh under 1300kg even with a driver.Not only does the relative lack of mass help account for the 10.5 sec 0-62mph time but it also helps economy. Claimed fuel consumption is just 65.7mpg and CO2 emissions are 99g/km.As with other Bluemotion models, there are further changes to achieve those figures. Up front, you get an active air shutter that can close off the engine bay when cooling air isn't required. There's also a small rear spoiler, flat panels to cover the oily bits underneath and 15mm lower suspension. All of these modifications reduce drag, helping this car slide through the air more cleanly than regular Golfs.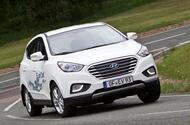 As Hyundai ramps up its hydrogen car production, can the ix35 gain some traction in the UK The ix35 Fuel Cell is Hyundai's hydrogen-fuelled car, with more than 250 in active service throughout 11 European countries, including in the UK, as it aims to ramp up its production to medium-scale from 2015 on.Plug-in electric cars may have been hogging the environmentally friendly limelight in recent years, but Hyundai is adamant that the range, usability and edible emissions of hydrogen fuel cells make it the long-term alternative technology to pursue, especially with the Toyota Mirai going on sale in the near future and the Honda Clarity FCV set for a 2017 launch.Hyundai says it started researching hydrogen fuel cells as a viable powertrain back in 1998 and produced the first prototype in 2001. Based on the Santa Fe, the 2001 concept had a 75kW fuel cell, a 72-litre gas tank, a top speed of 77mph and a range of around 99 miles.The 2007 Tucson-based prototype had a 100kW fuel cell, a 152-litre gas tank, a 93mph top speed and a 186-mile range. Today's car, based on the ix35 SUV has a 100kW fuel cell equivalent to 134bhp, a 144 litre of hydrogen capacity in two tanks, a 100mph top speed and a range of 369 miles.Hyundai has built 1000 examples of this car, with more than 250 ix35s finding a home in 11 European nations, including in the UK, as Transport for London, Johnson Matthey, Air Products and ITM Power all add shiny new hydrogen-powered vehicles to their fleets.After 2015 the Korean company expects to build as many as 10,000 examples per year, a hope driven by the increase of hydrogen re-fuelling stations across the globe.Getting under the Hyundai ix35 FC's skinFrom the inside and outside - aside from a slightly smaller boot - the ix35 is completely conventional, down to the standard-issue autobox shift lever. Under the skin, however, it is completely new.The fuel, compressed hydrogen at a pressure of 700 bar, is housed in two gas cylinders in place of a conventional petrol tank – a smaller 40-litre unit in front of the rear axle and a 104-litre tank behind the rear axle.A fuel cell is mounted under the bonnet. The hybrid battery packs are located under the vehicle, positioned in the centre for weight distribution. Inside the fuel cell, an anode and cathode sandwich, and a polymer electrolyte membrane.When the hydrogen flows over the anode, it splits into hydrogen protons and electrons. The polymer electrolyte membrane only allows the protons to pass through. The electrons travel to an external circuit which operates the motor. At the cathode, electrons and protons react with oxygen from the air to create water as a by-product of the process. Hyundai claims the driving range is 369 miles on a tank of gas.The compact SUV uses 0.95kg of hydrogen to cover 62 miles and has a maximum tank capacity of 5.64kg of gas. The front wheels are driven by a 65kW - equivalent to 87.2bhp - electric motor, through a single speed reducer gear.Under the floor is a 24kW battery developed by LG Chemicals, which is used primarily to assist the fuel cell stack when power demand is at its greatest. The battery pack is also used to 'harvest' waste energy from the regenerative braking system.Behind the ix35's wheelThe biggest compliments that can be paid to the Hyundai ix35 Fuel Cell is that it looks very much like a regular ix35 from the outside and drives like any other electrically powered vehicle. There are a few subtle differences.Up at the front is a grille that's bespoke on the Fuel Cell variant of the ix35. The grille is functional and there are two cooling radiators behind it, one to cool the stack, the other is for the traditional systems such as air conditioning and so on.A blue-tinged Hyundai emblem provides another hint that this is no ordinary ix35. On the instrumentation panel, the dial on the left indicates 'charge' and 'power' to show when you're expending the available electricity and when you're recouping it through regenerative braking.The right-hand dial shows your speed and remaining fuel level. There's no noise on start-up, or thereafter, and step off from a standstill is impressively brisk, with 221lb ft of torque instantly on tap. Not that the performance is barnstorming; at more that 100kg heavier than a regular ix35, it is more than 1.5sec slower than a 2.0-litre diesel to 62mph, and maxes out at about 100mph.Still, it feels perfectly comfortable to drive in the urban environment for which it is mainly intended. In contrast, the Nissan Leaf - arguably the best of the plug-in bunch - will manage just 100 miles before its battery is exhausted.Thanks to their forever depleting batteries, running the ancillary electrical devices on most EVs is effectively like shooting a hole in your fuel tank, but the FC's onboard generator makes running the air conditioning full blast seem relatively painless.The fuel filler has a very thin, needle-type nozzle, so there's no prospect of absent-mindedly pumping 30 litres of derv into your tank. Cleverly, the filler also includes infra-red technology to enable it to 'communicate' with the hydrogen fuel pump so that rate of flow and pressure can be regulated. The toughened hydrogen tanks impinge slightly on available luggage space, which is 436 litres with the rear seats up compared with the 591 litres of the regular crossover.On the short drive around west London, the ix35 rode extremely well and was particularly good at swallowing speed bumps. The car's poise is undoubtedly helped by the battery pack and gas tanks mounted low down under the floorpan. Compared to the Nissan Leaf, the Hyundai seemed even more composed and able to isolate the passengers from the rough and tumble of city life to a quite exceptional degree.OK, the Fuel Cell will never be an engaging drive, but as a way of criss-crossing cities, it promises to be highly impressive. Hyundai expects the fuel cell to 'last the life of the car', but admits that the longevity of the unit is affected by both the purity of the hydrogen used and by the local air quality. The latter issue is tackled by the use of super-efficient charcoal air filters.Should I buy the Hyundai ix35?Hyundai announced earlier this year that the ix35 Fuel Cell's on-the-road price to be £53,105, which includes part funding from the HyFive Project, a scheme designed to bring hydrogen-fuelled vehicles to Europe, with Honda, Toyota, Daimler, BMW and Hyundai all supporting this initiative.The fundamental issue with hydrogen-powered cars is still the chronic lack of the infrastructure required to refuel them, however HyFive is set deploy three more hydrogen re-fuelling points in London by the end of this year, taking the total in the capital to five.Most ix35 Fuel Cells will end up in the hands of councils and corporations initially, as you won't be able to stray too far: unlike a battery-powered car which can be recharged off any household socket, the iX35 needs a highly specialised hydrogen filling station.However, the range of the ix35 Fuel Cell makes a compelling argument for this type of vehicle over the limited range of electric cars. But it remains to be seen how much this technology will cost the consumer.Matt Burt/ Hilton Holloway/ Nic CackettHyundai ix35 Fuel Cell Price £53,105 OTR; Engine 24kW electric motor and two hydrogen fuel cells; Power 100kW (134bhp); Torque 221lb ft; 0-62mph 12.5sec; Top speed 100mph; Range 369 miles; Gearbox single-speed automatic; Kerb weight 1830kg; CO2 zero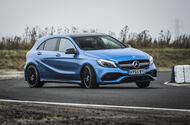 Mercedes couldn't let the Audi RS3 get away with having more power than its AMG A45. As part of a wholesale A-Class facelift, it now has 376bhp and a host of other revisions A good old-fashioned arms race, that's is what it is. Earlier this year the new Audi RS3 came along and trumped the previous A45 AMG's 355bhp by a whole 7bhp.Naturally this raised an eyebrow or two at Stuttgart, so action had to be taken. Along with flipping the name to read AMG A45 – in line with current AMG naming policy – a significant hike in power to 376bhp means it's back to being the most powerful hot-hatch in town.This boost, plus closer gear ratios and quicker shift times from the seven-speed dual-clutch transmission, drop the 0-62mph time to just 4.2sec, which just happens to be 0.1sec quicker than the RS3.You also get a Dynamic Select switch that, like the similar ones in the AMG GT and AMG C63, allows you to switch the driving modes between Comfort and Sport+ depending on your mood.If you specify the optional new AMG Dynamic Drive package, this adds an even sharper Race mode, along with adaptive dampers and a mechanical limited-slip front differential – aimed at improving traction out of bends and stability during high-speed manoeuvres.Visual changes are subtle but include new LED headlights and restyled front and rear bumpers. Along with a new rear diffuser, the bodywork changes are claimed to clean up the airflow around the car thereby reducing drag, as well as boosting downforce.Inside, it has an 8.0in infotainment screen and sat-nav, but if you go for the optional COMAND system this adds Apple Carplay and Mirrorlink, plus online connectivity.
This Autocar image shows how a self-driving Roborace vehicle might look
Roborace is billed as the world's first race series for autonomous vehicles, and will run as part of the Formula E season in 2016-17

The first global race series for driverless cars will be launched as part of the Formula E Championship late next year.

The series, dubbed 'Roborace', is designed to "provide a competitive platform for the autonomous driving solutions that are now being developed."

Roborace events will take place prior to regular Formula E races, and will use the same circuits. The series will feature 10 teams racing with two driverless cars. Although the cars will look identical, the teams will compete "using real-time computing algorithms and AI technologies."

The stated mission of the new series is to demonstrate that autonomous driving technology "is already here, and can even work in extreme conditions. Roborace believes there is a lot of independent talent in the world that might contribute to this initiative."

One of the 10 team slots will be taken by a crowd-sourced and community-funded team, and will take applications from software developers and technology experts worldwide.

CEO of Formula E Alejandro Agag said: "Roborace is an open challenge to the most innovative scientific and technology-focused companies in the world. It is very exciting to create a platform for them to showcase what they are capable of, and I believe there is great potential for us to unearth the next big idea through the unique crowd-sourced contest."

More information on the teams and techologies will be revealed early next year.

The 2015-16 season of the FIA Formula E Championship began in Beijing in October, with the next round due to take place in Uruguay on 19 December. If the 2016-17 season follows the same calendar as the current one, cities such as Berlin, Paris, Moscow and London will host races.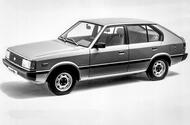 Once renowned for cheap and cheerful vehicles such as the Pony, Hyundai's journey to European acceptance is entering a new phase
Hyundai's first UK offering was Pony, which could be construed as rather unfortunate if you're familiar with Cockney rhyming slang.
That was in 1982. Whatever you made of its products, it can't be denied that Hyundai blazed a trail for Korean manufacturers, forging a reputation for low-priced, reliable vehicles.
The company's watershed moment didn't arrive until 2005, when Hyundai Motor UK was established as a standalone subsidiary.
The manufacturer has recently surpassed one million car sales in the UK, but that statistic tells only part of the story.
To fully appreciate how its growth has accelerated, consider that the entire 1982-2004 period accounts for roughly 400,000 of those sales, but the lion's share have come in the 10 years since 2005.
One of the catalysts for Hyundai's stunning growth was the scrappage scheme ushered in by the UK government in 2009 to stimulate the industry.
A customer could hop out of his tatty old banger and buy a generously kitted, shiny new car with £1000 knocked off via the scrappage scheme. It was possible, for example, to get into a Hyundai i10 for £5k or an i30 for £8k.
Hyundai was one of the big winners from scrappage, although it would be wrong to assume the manufacturer simply lucked in. The company was prepared, and as UK boss Tony Whitehorn puts it: "We grabbed the opportunity with both hands. We fulfilled customer orders when other manufacturers were running out of stock."
Hyundai UK's annual sales rocketed from 28,000 in 2008 to 61,000 in 2011, and although the growth curve has become shallower it continues to show an upward trend that maintains the UK as the second-largest European market.
In 10 years, Hyundai has edged away from its former brand image, creating cars that are much more appealing to European tastes. Its products can no longer be regarded as 'cheap' in terms of either quality or price point; 'value for money' is now the watchword. 
Whitehorn says: "When you want to move a brand, you have to start with the products. That's the key. The products we have today are unrecognisable compared with those we had 10 years ago. The products move more quickly than the brand does and the biggest challenge is for the brand to catch up."
As the manufacturer cycles through replacements for its current, well-received model range, it faces even greater challenges to attain its sales targets.
It is pushing forward in many areas, chasing driving dynamics that are on a par with the European brands to create more emotional resonance with customers, establishing the upmarket Genesis sub-brand and ploughing sizeable resources into electrification and hybridisation.
It is also pioneering new ways of selling cars, such as the Rockar Hyundai digital dealerships in the South East, and Whitehorn says lessons learned from those establishments will be fed back into the main dealer network in years to come.
Whitehorn predicts that the car industry is about to enter a period of major transformation, with more customers embracing alternatively fuelled vehicles, encouraged by governments who will increase tax on diesels and petrols.
He's confident that Hyundai will be ready. If that's the case, it could be like scrappage all over again in terms of boosting the company's sales towards the 5% market share it covets.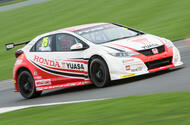 Matt Prior takes on the 370bhp Honda Civic Type R BTCC racer at Silverstone
We were very impressed with Honda's new Civic Type R when we tested it on the road earlier this year, but the racing version has also been making waves in the British Touring Car Championship this year. We caught up with Honda Yuasa Racing's Matt Neal at Silverstone for a drive in the Civic Type R race car.
While the road car isn't left wanting for power with 306bhp, the BTCC racer has a massive 370bhp available from just 3000rpm. Matt Prior straps in for a drive.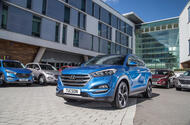 Hyundai UK has smashed through one million vehicle sales
Korean firm's UK division is chasing annual sales of 100,000 units and a 5% market share; fuel cells, hybrids and EVs are at the heart of its strategy

Hyundai has broken through one million sales in the UK, but company boss Tony Whitehorn has promised "no let up" in the manufacturer's ambitious pursuit of annual sales of 100,000 and a market share of 5%.

The Korean manufacturer first sold cars in the UK in 1982, but the launch of Hyundai UK as a global subsidiary 10 years ago was the catalyst for rapid growth. It is the fastest-growing car manufacturer in the UK; it holds a 3.5% share of the domestic market and sold more than 82,000 cars in 2014.

Whitehorn, president and CEO of Hyundai UK, said: "I don't know of any other brand that has released more products than ourselves in the past 10 years and we will release as many products again between now and 2020. We won't take a breath. Hyundai ploughs all the money that it earns back into products and that is what has driven the changes in the company."

Whitehorn said low-emissions vehicles are integral to the ongoing growth. Hyundai plans to introduce 22 such vehicles by 2020.

Following on from the ix35 Fuel Cell that went on sale this year, Hyundai is known to be readying its own dedicated hybrid model to take on the likes of the Toyota Prius in Europe, and the same vehicle architecture could be used as the basis for a battery-powered electric vehicle. Hyundai's hybrid will be the sister car to the upcoming Kia Niro hybrid, which Autocar has already driven in prototype form.

"Next year we are looking at hybrid and EV technology coming out, and that will just escalate," said Whitehorn. "I see electric vehicles, hybrids and plug-in hybrids as a way of bridging the gap between the internal combustion engine and pure fuel cell technology. How long that bridge lasts for is uncertain, but it is interesting to see manufacturers such as ourselves going for a variety of technologies."

He predicted that the UK car market is on the brink of a radical transformation, with a combination of customer preference and government legislation and taxation driving more people towards alternatively fuelled vehicles.

"During the next five years we will see a change in the car market the kind of which we have never before experienced. It will be a move towards a variety of methods of propulsion. We will have diesel, petrol, electric, hybrid, plug-in hybrid and fuel cell.

"Car buyers are more focused on emissions than ever before and are starting to look at alternatives. Companies such as ourselves who are starting to come to market with more hybrid, electric and fuel cell vehicles will benefit because people are going to be looking for those alternatives."

Whitehorn remained confident that demand for fuel cell vehicles would grow as the fuelling infrastructure develops.

"Projections suggest that by 2030, the UK car market will be selling 300,000 fuel cells per year. That's only 15 years away and that's a serious number of vehicles that are going to be sold – about 5-6% of the total market," he explained.

Yesterday the manufacturer celebrated the end of its 'A Streetcar Named Hyundai' driving challenge, in which an ix35 Fuel Cell completed a 50-day, 2092-mile tour of the capital, passing along each of the streets defined in the London cabbie's 'knowledge'.

The ix35 Fuel Cell was fitted with software designed to capture more than half a million photos during the drive. The photos have been used to create a mosaic image of all London's streets and a time-lapse video.

To commemorate its sales milestone, the manufacturer's one millionth UK-bound vehicle, a Hyundai Tucson in top Premium SE trim, is being given away via an online competition.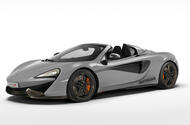 McLaren's 570S Spider will come to market in 2017
McLaren's chief designer Robert Melville says the British sports car brand won't chase volume sales by making a car to sit below the new 540C and 570S

McLaren has ruled out making a more affordable model to rival the likes of the Porsche Cayman by saying it has no intention of going below its 911-rivalling 540C and 570S.

Although McLaren is looking to attract a larger audience with its new entry-level models, it wants to retain an element of high-end appeal.

"[A Cayman rival] is a step too far. That is not exclusive enough for us," said McLaren's chief designer, Robert Melville. "You look at Ferrari. They are coming from very high end. This [the 570S] is stretching us down to R8s and 911s and is as low as we'd want to come."

Melville said the 570S was designed to cater to customers who wanted a sports car that could be used every day.

The 570S opens up McLaren to a different type of customer, according to insiders. Previous cars, such as the P1 and the 650S, were bought by wealthy owners with multiple cars to perform different functions. The usability of the 570S means that, McLaren reckons, it could be bought by more cautious owners looking to use it more often and potentially as an only car.

Insiders expect more buyers will use finance to pay for their new car, widening the ownership pool. The more considered and rational approach of this type of buyer, and the quality of rivals such as the 911 and Audi R8, were key in the development of the 570S. McLaren knew the quality of the interior and the car had to match its rivals at the very least.

A convertible version of the 570S and a third model, which will come with grand tourer-style bodywork, are both planned. Whereas the Spider is set to retain much of the fixed-head model's looks, the 570S GT version will be recognisably different.

"With the third derivative, we can't afford to refresh the whole car. It is a derivative," said Melville. "Elements are identical and elements are very different.

"The big challenge on this car was making the doors work on different bodystyles."

The GT model is set to be revealed in the early part of next year, while the 570S Spider is expected to be launched in 2017. A Spider variant of the 675 LT will also come to market towards the end of 2016.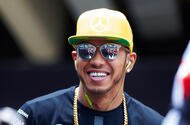 He's the reigning Formula 1 world champion, he's a sports star and he's British - yet a recent poll revealed that most of us don't like Lewis Hamilton
"Do you like Lewis Hamilton?" So asked a poll about the current and three-time world Formula 1 champion at the end of an article on The Telegraph website recently, titled: 'Lewis Hamilton: the champion it is mathematically impossible to like'. For: does a lot of good work for charity, drives a car quickly. Against: sings rap songs, wears bad clothes. Harsh.
Now, I don't know whether it says more about Lewis Hamilton or The Telegraph's demographic that only 47% of responders clicked to say that 'yes', they did actually like him.
Curious. We're talking about the reigning F1 world champion, a Briton racing for a team based in Brackley, the first British three-time world champion since Jackie Stewart. As British as 'our Nige'. Yet less than half of a survey think he's all right?
Anyway, I'm sure he's mortified. Or something. Either way, Hamilton has had an interesting time of it recently, which is the kind of thing that divides opinion of him. First, there was the thing the other week when he crashed his Pagani Zonda into some parked cars in Monaco late at night while suffering excess tiredness.
Then last week he told German magazine Sport Bild that it's difficult to assess how good Sebastian Vettel is because his team-mates haven't been fast, like Fernando Alonso, but have been "Mark Webber, who was not on his level, and Kimi Räikkönen, who is no longer at the peak of his performance". Which is the sort of comment that might rub some people up the wrong way.
Is it a surprise, then, that earlier this year a poll run by the Grand Prix Drivers' Association/motorsport.com found that fans' favourite three drivers were Räikkönen, Alonso and Jenson Button? Even though most respondents were British, Hamilton didn't figure.
And, you know, I don't get that. Granted, how Hamilton spends his free time is not the same way you or I might. I wouldn't want to record my own rap songs, go to fashion shows or dance topless with Rihanna with my Calvin Klein underwear showing. Well, probably. But in an age where a perpetual complaint about sports stars is that they lead really dull lives and trot out the same guarded, platitudinous responses to questions in interviews, I find it frustrating that the first reaction to a sportsperson who doesn't do that is get on his case about it.
So, yeah, Hamilton: perhaps not exactly your cup of tea, and maybe not mine, either. But I love the sheer fact that he's happy to make it possible to dislike him and probably not give a stuff. He's exactly the kind of sportsperson I want to watch. So put me down as one of the 47%.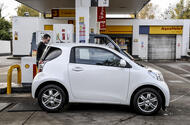 While George Osborne's statement didn't hold any nasty surprises for motorists in the immediate future, it is paving the way for more serious tax measures in the next few years
Yesterday's autumn statement wasn't too much of a shock for hard-pressed motorists, but there's trouble to come, primarily in the form of the notorious fuel duty escalator being revived.
Tax on road fuel will be raised automatically by the rate of inflation from April next year and the Treasury says it expects to raise an extra £2.3bn over the four-year period to 2020.
Clearly, a policy-decider has figured that oil prices will remain relatively low for the next few years, so drivers will have lost some of the fuel savings of recent times (there's a huge oversupply of oil at the moment, partly caused by traditional pumpers in the Middle East allegedly trying to choke off America's new shale gas industry by driving down the cost of a barrel of oil).
Of course, the Treasury, which needs every penny it can get its hands on when the UK is borrowing £78bn this year, won't just sit by and watch its income from fuel duty gently sink as drivers buy more economical cars and drive them less.
The Treasury also expects to raise £1.4bn by keeping the 3% diesel supplement for company car taxation until 2021, due to 'the slower-than-expected introduction of more rigorous EU emissions testing'. This explanation doesn't seem to make immediate sense, but I suspect it is hinting that 2021 will mark a major change in the way motorists are taxed.
More immediately, the sweetener for the planned increase in fuel taxes comes in the form of investment in the roads. Spending this year is a miserable £1.8bn, but it will rise to £2.5bn in 2017-18 and £3.9bn in 2020-21.
The highway maintenance fund, however, is stuck at £1bn a year for the next five years, but with an extra £250m for pothole abatement thrown in. £600m has also been allocated for the next five years to support the 'uptake and manufacturing of ultra-low emission vehicles in the UK'.
It's worth comparing spending on the roads and on rail in 2020-21. While road investment rises to a £3.9bn (from £1.8bn this year), spending on maintaining the existing rail network will be £5.3bn and another £4.8bn will be spent for the HS2 line from London to Birmingham.
The upshot is that spending on the railways will be a touch over £10bn in 2020-21, while the roads network gets just £3.9bn. That's the issue with rail investment: construction costs are very high, the infrastructure requires a lot of expensive maintenance and ticket prices have to be subsidised because the real cost of a rail journey is more than most could afford.
The Autumn statement says this £15bn investment over five years '…in the Roads Investment Strategy period will include resurfacing more than 80% of the strategic road network, and delivering more than 1300 miles of additional lanes, the equivalent of travelling from Bristol to Newcastle four times.'
However, it also says 'Future roads investment will be underpinned by a new Roads Fund paid for directly from the revenues of Vehicle Excise Duty from 2020-21.'
With carmakers required by law to hit a fleet average CO2 of around 100g/km by 2020, the Treasury will have already worked out the loss of income from fuel and VED taxes as cars become much more fuel-efficient at the beginning of the next decade.
Reading between the lines, I see a hint of the future of roads funding. Once the VED becomes the fund for road-building in 2020-21, it can be decoupled from a car's CO2 rating (after all, all vehicles are equal in terms of road use) and then progressively raised.
That means funding for road maintenance and what few new roads we'll get, could then be progressively shifted from general taxation and lumped directly on to car owners. If this happens, complaints against rises in VED would be countered by the argument that 'every penny is spent on the roads network'.
The tax regime for drivers won't change much for the next decade, but I suspect a revolution is waiting in the wings.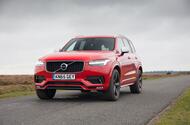 Sporty new trim level added to the XC90 range, with a £49,785 price tag
The Volvo XC90 R-Design has been revealed, adding a sporting trim level to the XC90 range.
At £49,785, prices for the XC90 R-Design start £900 below the top-spec Inscription trim and undercut the equivalent BMW X5 M Sport by £965. R-Design spec brings silver door mirrors, 20in alloy wheels and a blacked-out grille to the exterior of the car.
The interior benefits from tinted rear windows, powered front sports seats with memory function, black headlining, sports pedals and a 12.3in infotainment system. A bespoke R-Design key fob is also included.
The XC90 R-Design is available with a choice of three engines: the D5 diesel, T6 petrol and T8 'Twin Engine' petrol-electric plug-in hybrid. Volvo's Adjustable Steering Force is included in the R-Design spec, as well as paddle shifters behind the perforated leather-clad steering wheel, adding a more dynamic feel to the XC90 to match the sporty exterior R-Design upgrades.
The new sporting addition to the XC90 line-up comes not long after the news that Volvo isn't ruling out "an XC car that can go on the track as well", although Volvo is tight-lipped on whether this could mean an XC90 Polestar or not.
The XC90 R-Design is already on sale, with waiting times in line with the rest of the XC90 range.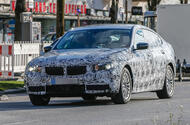 BMW 5 Series Granturismo will come to market late in 2017, featuring the same new platform and engines as the next-generation 5 Series saloon
The first prototypes for BMW's next-generation 5 Series GT have hit the roads ahead of the car's planned launch at the Frankfurt motor show in 2017.
Set to arrive around 12 months after the new 5 Series saloon, which will be unveiled at the Paris motor show next October, the 5 Series GT will be the final of three body styles in the 5 Series range. A Touring model is scheduled to launch in Geneva next March.
The second generation of BMW's more practical 5 Series variant will eschew some of the hatchback-inspired styling features of today's car. These spy pictures reveal the rear of the car will receive a more clearly defined rear deck, while the sloping roofline appears to be steeper than before. At the front, we expect the GT to receive many of the same flourishes as the 5 Series saloon, with cues taken from 2013's Pininfarina Gran Lusso concept car.
As with the Saloon, the 5 Series GT will be based on a new platform, dubbed OKL, which already features on the new 7 Series. The platform is said to have allowed BMW to shed 100kg from the kerb weight of the 5 Series saloon. If the same feat can be achieved on the GT model, the new car should weigh significantly less than the 1990kg of the current car.
Engine options will mirror the rest of the 5 Series range, and at launch will include variants of BMW's four-cylinder petrol and diesel engines. Joining the range later on will be 3.0-litre six-cylinder petrol and diesel models, while a plug-in hybrid version, which will mate a 2.0-litre four-cylinder petrol engine with an electric motor, will appear farther down the line.
The 5 Series GT remains a niche choice for buyers in the UK, with BMW selling just 911 units here last year, compared to 5171 5 Series Touring models and 15,429 5 Series saloon. Prices for the current GT start at £38,045, but a starting price of around £40,000 seems likely for the new model.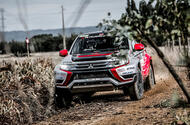 Mitsubishi is proving its plug-in hybrid tech by abusing an Outlander PHEV on the toughest rallies on the planet. We join the team for the Baja Portalegre
There's a feral party atmosphere at Baja Portalegre, the final round of this year's FIA World Cup for Cross Country Rallies in the east of Portugal.
A rural hillside is scattered with empty Sagres bottles and chicken bones and there's a sweet, pungent smell from bonfires of eucalyptus logs.
A mobile bar, pumping out Metallica from a battered hi-fi, is doing a roaring trade among the frazzled locals, who are flecked head to toe with splodges of orange mud thrown up by the competing Ford Rangers, Toyota Hiluxs and Nissan Navaras.
Then a different kind of car approaches. The yowl of a combustion engine is absent, replaced by the less perceptible whine of electric motors. Its progress is cheered by the crowd, appreciative of the commitment of the man behind the wheel.
That man is Hiroshi Masuoka and his car is a Mitsubishi Outlander PHEV. Yes, the Japanese company is rallying a plug-in hybrid.
On paper, the concept of a production-based hybrid rally car makes sense: off-road competition cars are as much about low-end traction on variable road surfaces as they are about high speeds. The instant torque of the electric motors should prove useful, as should the ability to quickly juggle power between axles to counteract ever-changing conditions.
That's a theory Mitsubishi is setting out to prove by lending factory support to the Baja Portalegre effort. It's the first time it has dabbled in cross-country rallying since it withdrew from the sport in 2009, and this marks a return to a sport that helped to cement its reputation as a maker of durable SUVs.
Key to its previous success, which culminated in two outright Dakar Rally victories, was Masuoka. Now in his 50s and still competing on demanding events such as the Pikes Peak hillclimb, he has returned to drive the PHEV.
The team is managed by technical director Yasuo Tanaka and includes engineers from Mitsubishi's electric vehicle component research department. The car lives in France, at the headquarters of Vaison Sport, which assists Mitsubishi with on-event logistics.
The vehicle uses the plug-in hybrid technology that has helped to make the Outlander PHEV the biggest-selling alternatively fuelled vehicle in the UK, although it has undergone significant modifications.
The control system governing the front and rear electric motors has been altered to deliver a higher output, and the generator and engine – which supply power to the battery and motors – have been modified to increase power output and boost overall system performance. The battery capacity has been increased from 12kWh to 16kWh.
Charging the battery from the mains adds an extra dimension to service halts between the stages. The charging port itself has been moved from its position on the right rear flank of the car to inside the boot, to protect it from the threat of damage in the heat of action.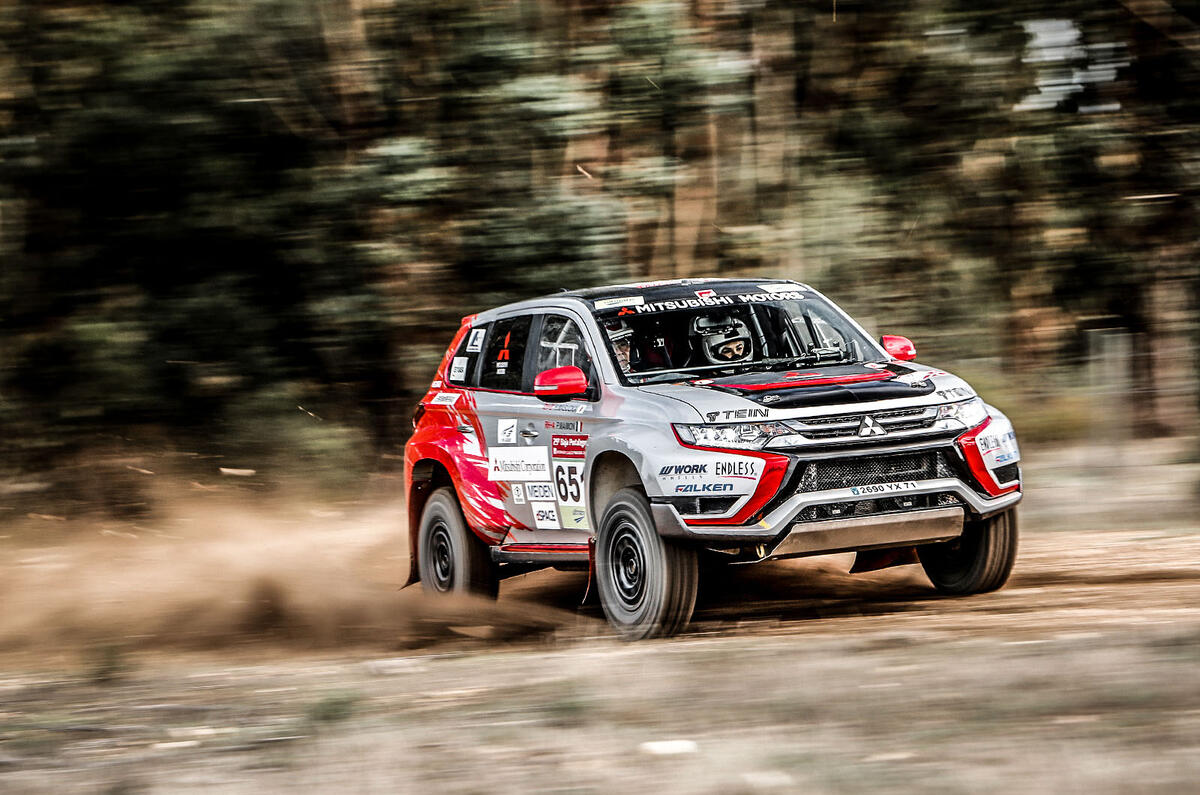 Despite the changes, the rally car works to the same principles as the road-going Outlander PHEV, making use of its full electric and series and parallel hybrid modes. Most of the time, the car is powered by the battery and driven by the electric motors, while the 2.0-litre petrol engine is used as a generator to supply energy to the battery.
At higher speeds, however, the engine is deployed to also drive the front axle. Whereas the threshold for the engine to kick in is just over 70mph in the road car, it is set at 100mph in the rally car.
Tein competition dampers, beefed-up suspension and generously sidewalled Falken Wildpeak 235/85 R16 tyres give the one-off Outlander PHEV a more imposing, high-rise stance than the production version.
At present, there is no homologation for plug-in hybrids within the FIA's cross-country rule book, so in Portugal the Mitsubishi runs at the invitation of the organisers in the National rally supporting the International event.
Baja Portalegre follows some 
tricky gravel paths through forests and farmland. A short prologue 
stage is followed by three tests of 50, 93 and 124 miles.
Masuoka, navigated by Pascal Maimon, sets top-three stage times on the short opening prologue and second stage to lie third overall in the National classification after day one. Then, early next morning, the car grinds to a halt.
"It is linked to a blown fuse in the 12-volt power system," team manager Tanaka explains as car and crestfallen crew are towed back to service.
Retirement looks likely, but after an impromptu team meeting and a quick chat with the rally organisers, the team leap into action. A road-going Outlander PHEV owned by the domestic importer is driven under the team awning and the engineers rummage in the boot to remove the fuse and its holder from that car and then fix it into the rally car.
"Don't worry, I've got a lift back to Lisbon," says the boss of Mitsubishi Portugal, grinning, as his no-longer-functioning road car is winched onto a flatbed truck.It takes about 20 minutes to fit the part and breathe new life into the rally PHEV. The resulting time penalties mean that Masuoka plummets to the back of the overall standings, but he does get to tackle the 120-mile final stage.
The Outlander is back on the pace, too. In atrocious conditions, the crew set the second-best time and put more development miles on the car.
Masuoka has a shopping list of things he'd like to develop, among them a different damper set-up and improved water cooling for the rear motor, which was operating close to the top of its range in Portugal. Then there's some weight reduction ("We could add a carbonfibre roof," he says) and changes to the transmission to improve the way the power is delivered.
Masuoka hopes to enter four events next season, starting with a snow event in Russia in February. "The snow rally will be a very good test, especially because we will be running on spiked tyres and in temperatures of minus 23deg C," he says. After that will come Italy and Spain before a return to Portugal at the end of the year.
Masuoka's big dream is an assault on the daddy of them all, the Dakar Rally, to prove the capabilities of 
this plug-in hybrid in the most gruelling conditions.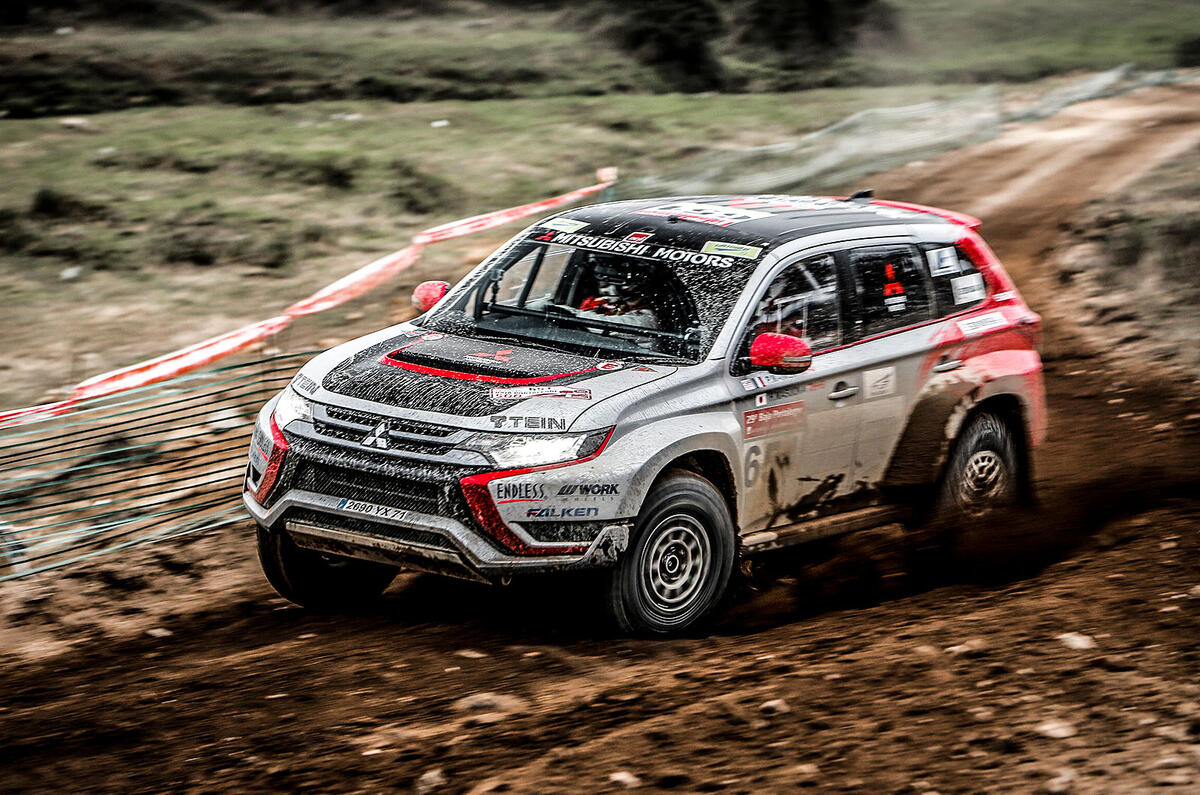 Riding in the Outlander PHEV rally car with Masuoka
The day after Baja Portalegre, Mitsubishi's return to cross-country rallying is still drawing a crowd. We've decamped to a town called Pego to have a passenger ride alongside Hiroshi Masuoka, and even the local mayor has turned up for a go.
I'm next in the car after the mayor. Compared with a World Rally Car, the Outlander's increased ride height makes it easy to step through the roll cage struts and into the Recaro passenger seat of the right-hand-drive 4x4.
The cabin is a mess of additional wiring, telemetry screens and trip meters, although a few pieces of recognisable Outlander switchgear remain, notably the instruments, air conditioning switches and stubby gear selector. There's no satellite navigation, though. It has been replaced by a screen that shows status reports on the engine, motors, batteries and generator.
The hydraulic handbrake lever, sited within comfortable grabbing distance for the driver, definitely isn't a standard feature, and neither is the Momo competition steering wheel. On the centre console there's a big, yellow, self-explanatory button marked 'EV'.
Masuoka climbs in, puts on his spectacles and starts the car, pulling away from Mitsubishi's service area in EV mode.
What's most striking are the other noises you can hear without a highly stressed combustion engine roaring away. There's the whine of the electric motors, squeaks and rattles, the sound of the suspension working, the patter of loose gravel on the underside and the occasional thump of larger rocks.
It's also impressive the way that the Outlander PHEV gathers extra pace north of around 50mph, after which there's noticeable extra shove.
Masuoka hooks a wheel into a ditch on the inside of a fast right-hander and uses it to pull the car around the turn. "No clutch, no gearchange — just steering, acceleration and brake," he says, grinning, and then lifts a hand from the steering wheel to briefly tug at the handbrake lever as we slither around a tight right-hander.
The Outlander PHEV lacks the extreme sensory assault of a World Rally Car, but it feels as quick as a production-spec Group N rally machine. It's more cosseting than any other rally car I've experienced, the suspension soaking up the ruts and bumps. No wonder the mayor looked impressed.
Latest chassis testing mule for Ford's next-generation Fiesta spotted, ahead of the car's planned launch in 2017
The next-generation Ford Fiesta has again been spotted testing ahead of its planned launch in 2017.
These spy pictures show a modified chassis testing mule based on the current Fiesta. Visually, this latest mule appears identical to earlier test vehicles, which were spotted testing in convoy with the upcoming Focus RS in Europe in March.
A revised front-end design on this latest test vehicle reveals new shapes for the grille and air intakes for the next-gen car. The rear of the prototype is also disguised, while the model appears to have a wider track than that of the current Fiesta, suggesting the seventh-generation car will be larger than today's hatchback. The current Fiesta is 3969mm long and 1709mm wide, with a height of 1468mm.
Ford is likely to take some styling inspiration for the new Fiesta from the facelifted Focus, which went on sale in the UK late last year.
The current sixth-generation Fiesta, which received a facelift in 2013 and was launched in 2007, will be due for replacement towards the end of 2016, meaning a launch in 2017 is likely.
The new Fiesta will have to keep pace against increasingly adanced rivals - such as Volkswagen's Polo and the new Vauxhall Corsa - in the hope of retaining its title as Britain's best-selling car. A total of 131,254 Fiestas were sold in 2014, underlying both the model's importance to Ford and to the UK's new car market.
Despite the growing provenance of the new Ford Performance division, officials have been quick to deny any rumours of a Fiesta RS, with Ford Performance director Dave Pericak saying the company is more than happy with having the ST as its Fiesta range-topper.
"The ST plays a really important role in the portfolio, in that it provides our ability to many buyers," he told Autocar at the Geneva motor show in March. "Could you do something with the ST? Of course. Should you do something with it? We're pleased with where the ST is now, so not for the foreseeable future."
Talk of a Fiesta RS first surfaced early this year. Engineers refused to deny that a go-faster RS was planned, saying a business case for the model was "theoretically" possible. 
The success of the ST in its current form, however, is understood to have made the business case for a go-faster RS model untenable.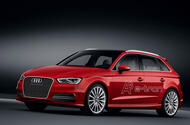 New electric motor tech paves the way for advanced petrol hybrid powertrain solutions
Audi is betting on the electrification of its future cars to improve real-world economy and reduce exhaust pollution, company bosses have told Autocar.
The move will also allow the company to usher in some highly advanced suspension innovations as well as providing a degree of autonomy that goes beyond simple driving assistance.
This shift towards 'mild hybrid' systems and more conventional plug-in hybrids should also result in Audi's future line-up moving away from diesel engines, particularly across the company's smaller models, including the A1, A3 and A4.
Moving to petrol hybrid engines will also allow Audi to exploit its new 'predictive efficiency assistant' technology, which uses mapping information and live traffic reports to automatically switch between power sources, as well as taking advantage of downhill stretches of road to 'coast' the engine.
The key to Audi's move is the adoption of Integrated Starter Generators (ISG). These are large electric motors that act as the starter motor and alternator but can also assist the engine by sending torque through the drive belt to the engine's crankshaft. The system is also fitted with a small lithium ion battery.
Audi has developed an ISG that works on an ordinary 12V electrical system, so it could be fitted to today's A1 and A3 models. The company says the system allows the stop-start system to cut in below 9mph and also allows the engine to coast at high speeds, both significant fuel saving measures. The first production version is expected in 2017.
Today's A3 1.4 TSI Ultra has a claimed economy figure of 60mpg, but the 12V ISG system would push that up to 65mpg. However, the combination of coasting and energy recuperation under braking could see the real-world economy of the ISG-equipped engine rise even higher than the lab figures suggest.
Audi is also planning to introduce a more powerful 48V ISG system, the first of which will be revealed before the end of the year, using a combined 12V and 48V set-up.
The 48V system allows for a much more powerful ISG (up from 1.5bhp to 16bhp) and periods of engine coasting of up to 30 seconds.
However, the introduction of full-scale 48V electronics into future models from 2017 will also allow Audi to introduce electrically driven engine compressors, which will come in two forms. Firstly, otherwise conventional turbochargers that are spun up by an electric motor will be able to provide boost even at very low crankshaft speeds.
The second type, as already seen on the RS5 Competition concept, is a separate electric compressor motor that forces air into the turbochargers at low engine speeds but can also eliminate turbo lag during higher-speed driving.
This 48V electrical system has also allowed Audi to develop three new suspension concepts, which capitalise on the fact that the 48V system provides as much as four times as much power as a 12V set-up.
First to arrive will be an active anti-roll bar system that uses planetary gears driven by small electric motors to couple and uncouple the roll bars individually from the chassis.
Uncoupled, the anti-roll bars will allow a more comfortable ride, but when active, Audi claims reduced understeer, less roll in corners and increased lateral acceleration. However, the anti-roll bars' twisting when locked allows the small electric motors to act as generators and create enough charge on a "moderate bumpy road" to power the whole system.
Further away from production are the eROT electromechanical dampers. These compact, barrel-shaped dampers are about 10cm across and 15cm deep and are intended to replace conventional upright hydraulic dampers. They are connected to a lever arm which, through a series of gears, feeds the forces into an electric motor.
Not only do the eROT units save a great deal of space, but the rebound and compression damping rates can also be set in very fine increments independently of each other. The agitation of the dampers creates an electrical charge, and the rougher the road, the greater the amount of electricity generated.
Audi claims that these dampers could reduce a car's average CO2 emissions by as much as 3g/km.
Audi's autonomous powertrain tech
Audi's drive towards hybrids and electrification is part of a big move towards autonomous powertrain management. 'Predictive efficiency assistant' is being launched on the Q7 e-tron, due in the UK next March.
The system uses 3D information from the satellite navigation and live traffic information, which it picks up over the internet. Once the driver has entered the chosen destination in the sat-nav, the new software takes over control of the hybrid powertrain.
It calculates when to use the internal combustion engine, when to deploy both the engine and electric motor, when to run on the battery alone and when the battery charge needs to be preserved for use later in the journey. It even advises the driver when to coast in order to save fuel.
Audi's engineers believe that this autonomous control of the hybrid powertrain will maximise economy and allow future models to drive through towns and villages in zero-emissions mode. Real-world fuel economy should also be markedly improved.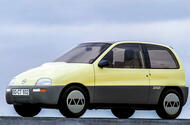 GM's Junior concept car was designed for the outdoors, and featured a raft of clever interior features as well as compact dimensions
The Vauxhall Adam was codenamed Junior during its development, harking back to a concept that was unveiled at the 1983 Frankfurt show.
The original car was the work of GM's European design studio in Germany, headed by Wayne Cherry. They were given a brief to build a "realistic study of a future-orientated mini".
Starting with the mechanical package of a Vauxhall Nova 1.2, they made a smooth, aerodynamic bodyshell that was eight inches shorter overall than a Nova and had a drag coefficient of 0.31.
The Junior was a three-door with accommodation for four and the usual seat-folding capability of a hatchback. The tailgate was double hinged so it 'jack-knifed' when opened, thereby needing 12in less space than a conventional tailgate. The concept featured a fixed plastic roof, but the idea was that it could be a removable glass panel or a fold-back canvas top.
The interior of GM's design study – "designed for the young and the outdoor life", according to Autocar's description at the time – contained a wealth of clever ideas that were intended to filter into production cars of all shapes and sizes.
The modular dashboard was essentially a row of cubes sitting atop the fascia rail – some essential like the speedometer and fuel gauge, others optional. All were easily moved to other locations, as they were attached via integral plugs to a 'ring main' of wiring along the mounting rail.
The design made it easier for left or right-hand-drive versions to be made and would enable an owner to select and install extra instruments with ease.
The seats had tubular frames with moulded plastic back supports that could be adjusted up and down by ski boot-like buckles. They were covered with padded nylon one-piece cushions, like duvets, which could be unbuckled, removed and opened out to be used as sleeping bags or ground sheets.
The rear seat featured similar cushions, but the seatback was a nylon net on a tubular frame which, when swung forward to increase the load space, formed a full-depth luggage barrier or dog guard.
GM's designers had a lot of fun creating specially formed luggage to fit into the Junior. "There is room in the bottom of the wide doors for big net pockets that can contain either soft bags or 'modular' hard-shell cases," explained Autocar at the time.
"The latter have been made into beauty cases, camera holdalls, tool kits and so on, and the same size box shell can be used in the fascia itself and on runners under the front seats. They seem to have thought of everything."
The tailgate had a warning triangle on the roller blind in its trailing edge, while the seatbelt pivot points on the door pillars could be moved up and down to provide the optimum belt run for drivers and passengers of all sizes.
While the Junior was purely for show, some elements of the interior packaging were intended for production cars.
"It is not for sale, but more than one visitor to the show was prepared to buy it at any price," wrote Autocar. "We can be sure that the Junior will never go into production in its present form, but we are equally confident that ideas and themes from it will find their way into cars of the future."
Previous Throwback Thursdays
4 March 1899 - Steam, electric or combustion engine? 
26 June 1906 - The first French Grand Prix
9 July 1907 - The beginning of Brooklands
14 February 1913 - 100 miles in one hour
8 April 1916 - Making post-war predictions
25 March 1922 - Caterpillar tracks are the future
4 July 1925 - Citroën lights up the Eiffel Tower
28 September 1928 - Engine tech takes a great leap forwards
2 February 1934 - The ethics of skidding
6 July 1934 - A tour of Cowley
1 June 1935 - Introduction of the driving test
22 June 1945 - Driving through post-WW2 Europe
21 January 1949 - Tidier tails
25 August 1950 - The evolution of transmissions
27 April 1951 - Frankfurt hosts its first motor show
24 April 1959 - Aston Martin enters Formula 1
16 September 1960 - The beginning of MOT tests
28 October 1960 - Economy driving 1960s style
27 January 1961 - Ford Thunderbird road test
17 November 1961 - TVR Grantura road test
10 September 1965 - The birth of modern Audi
19 August 1966 - Four-wheel drive on test
6 May 1971 - Driving Ford's Supervan
12 June 1976 - Cars for under £100
10 July 1976 - Land's End to John O'Groats on one tank
8 October 1977 - Music on the move
13 May 1978 - Ferrari 512 BB road test
14 November 1979 - Mazda RX-7 road test
19 January 1980 - Talbot Horizon road test
13 February 1982 - 4x4s tested on the farm 
17 April 1985 - Secrets of a lost British supercar
4 September 1985 - Ford's electronic test bed
15 August 1990 - Giugiaro's vision of a 1990s Jaguar
11 November 1992 - Green light for Jaguar's new E-Type
28 April 1993 - BL's unseen concepts
16 March 1994 - Bentley's Concept Java
16 April 1997 - When Bugatti bit the dust
11 October 2000 - BMW X5 Le Mans
4 April 2001 - 0-260mph in 6.0 seconds
25 July 2001 - 180mph in a Chevrolet Corvette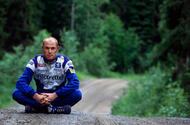 It's not often that a top rally driver asks the journalist for an interview – but that's what happened on the last day our man saw the 2001 World Champion
It is, as my colleague Matt Burt put it earlier today, a poignant time of the year for rally fans, as we remember not only the world titles of Colin McRae and Richard Burns but also, sadly, the death of the Englishman through a brain tumour precisely four years to the day after he claimed the sport's top prize.
My own thoughts fly back to a quiet Monday afternoon in the office of weekly motorsport title Autosport in late 2003. I was pretty much done piecing together the rally news for that week's issue when the phone rang. It was Claire Caudwell from the CSS management firm that represented Richard Burns, calling to inform me that her man would "like a chat".
Calls like this are not received lightly. More than their F1 counterparts, rally journalists rely on direct access to the drivers (I once befuddled Autosport's F1 man by informing him that I had all of the top drivers' mobile numbers; he didn't even have Michael Schumacher's PA's number). So when a top man like Richard calls you in for an audience, it's normally to deliver a dressing down for mis-quoting him or getting a fact wrong in a report. I'd had my fair share of chewings – and not just from Burnsie.
Still, the request for an interview was slightly odd. "He wants to go over Rally Catalunya," said Claire. "Can you come to his place in London, say, tomorrow morning?"
Now it made a little more sense. Burnsie had been, frankly, pretty poor during the most recent round of the series, running in the bottom half of the top 10 before crashing out without much of an explanation on the final day. It was a stark contrast with his drive on the same event 12 months earlier, when he'd kept Peugeot's renowned asphalt specialist Gilles Panizzi very honest throughout the three days. Richard's time with Peugeot Sport was coming to an end and while he was still one of four drivers who could go into the final round of the WRC, Rally GB, with a shot at the title, he clearly wanted to reassert himself after an unusually poor run in Spain.
So at some ungodly hour of the following day, I moseyed up to a smart, spacious apartment in Maida Vale to meet Richard. With Claire and his girlfriend watching TV in the background, he was in relaxed mode, but the steely determination and focus that I'd seen so often was clearly evident.
No, he did not have an explanation yet for why Catalunya had gone so badly. Yes, he was confident that switching back to Subaru to replace the retiring Tommi Mäkinen for the 2004 season was the right move. Yes, he was confident of a good display in the Welsh forests – especially if it happened to be foggy (for all his incredible natural ability, Colin McRae could never match his local rival when visibility dropped to a few yards).
After an hour or so it was time to head back to the office to write up the story - and time for me to impart one small piece of news of my own to Richard. Autosport was about to take me off the world rally circuit, as it turned out, and bump me from deputy editor to editor - promotion, if you want to call it that.
Richard smiled at the news; then he reached across to tap me solidly on the head. "Big chief editor, eh? Check out the brain on John Mac," he japed, to giggles from the others in the room. "You won't be wanting to speak to us for much longer, then; you'll be loving it up with the F1 lot."
I assured him this wouldn't be the case. He smiled again, shook my hand, and closed the door.
And that was the last time I'd see him. My memories of half a dozen years reporting on WRC come and go - great action, great characters, great moments - but for all sorts of reasons, those few seconds are burned into my soul.
The following week I was piecing together the rally pages for Autosport once more when word reached us that Richard would not, after all, be part of the four-way title fight on Rally GB, after being taken ill during the pre-event reconnaissance. The crown would go to Petter Solberg after a thrilling fight with Sébastien Loeb - but it would be a week or two before the gravity of Richard's situation would emerge.
Burnsie fought like hell, but within two years he was gone. He was a consummate professional, a hell of a driver and, above all, a thoroughly decent human being. I miss him still.
A foundation set up in Richard's name continues to do good work for those facing neurological injury and illness. You can access it at www.richardburnsfoundation.com, and watch a moving video tribute to the man below.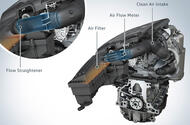 Volkswagen details the technical fixes it will use to bring two of its EA189 diesel engines into line with current emissions legislation
Volkswagen Group has detailed the technical fixes which will be used to bring two of its EA189 diesel engines into line with current emissions standards.
The fixes, which are for the 1.6-litre and 2.0-litre diesel engines, have been presented to the KBA authority in Germany to be ratified before being offered to the public. Volkswagen says the fixes rectify emissions on "the majority" of vehicles affected by the ongoing emissions scandal. In a statement, Volkswagen says "after implementation of the technical measures, the vehicles will comply with the applicable emissions standards."
Detailing the measures which will be taken to remove the 'defeat device' software from its engines, Volkswagen revealed the following information.
EA189 1.6-litre diesel engine - VW says a new 'flow transformer', a mesh used to calm air flow around the air mass sensor, will be fitted. The sensor is used to measure air mass throughput, and helps to regulate the internal combustion process. In addition, a software update will be applied. In all, the fix should take less than one hour.
EA189 2.0-litre diesel engine - These engines will only receive a software update, which should take less than half an hour.
"Thanks to advances in engine development and improved simulation of currents inside complex air intake systems, in combination with software optimisation geared towards this, it has been possible to produce a relatively simple and customer-friendly measure," reads VW's statement.
"The objective for the development of the technical measures is still to achieve the applicable emission targets in each case without any adverse effects on the engine output, fuel consumption and performance. However, as all model variants first have to be measured, the achievement of these targets cannot yet be finally confirmed."
The technical solution for the 1.2-litre EA189 engine will be presented to the KBA at the end of this month, VW said. The company also said its sister brands, Audi, Seat, Skoda and VW Commerical Vehicles, were also planning their own corresponding measures to fix affected vehicles
VW admits 3.0-litre engines are affected
Earlier this month, VW admitted that its 3.0-litre diesel engines are also affected by the widening emissions scandal - potentially affecting another 85,000 vehicles.
Officials from Volkswagen and Audi admitted to the US Environmental Protection Agency last week that vehicles with those engines also contained 'auxiliary emissions control equipment' that was not reported to the US authorities. It is understood that this latest admission affects cars from the 2009-2016 model years.
A Volkswagen spokesperson confirmed to Autocar that this latest revelation only affects cars in the US, and refers to an auxiliary emissions control device that warms the catalyst from cold. The device is designed to reduce emissions and protect the engine during colder starts. The spokesperson said that the allegation of more cheating has surfaced because VW didn't declare the device during the vehicle homologation process. It's understood that the device has been declared illegal because it wasn't registered as part of the test.
The EPA had alleged earlier this month that VW's 3.0-litre V6 engine was also cheating in emissions tests, something the company had initially denied. The EPA says that NOx emissions on the affected vehicles are up to nine times legal limits. It has identified the VW Touareg, Porsche Cayenne and Audi A6, Audi A7, Audi A8, Audi A8L and Audi Q5 as being potentially affected.
Speaking to Reuters, Audi spokesman Brad Stertz said that while the auxiliary emissions control software is 'legal' in Europe, Audi did not "properly notify regulators" of the device.
Sterz said: "We are willing to take another crack at reprogramming to a degree that the regulators deem acceptable." He also said that the cost of rectifying the software would be in the "double digits millions of euros."
Cynthia Giles, assistant administrator for the Office for EPA's Enforcement and Compliance Assurance, said: "VW has once again failed its obligation to comply with the law that protects clean air for all Americans.
"All companies should be playing by the same rules. EPA, with our state, and federal partners, will continue to investigate these serious matters, to secure the benefits of the Clean Air Act, ensure a level playing field for responsible businesses, and to ensure consumers get the environmental performance they expect."
The EPA documentation alleges that the affected cars have "software in the electronic control module of these vehicles that senses when the vehicle is being tested for compliance with EPA emissions standards. When the vehicle senses that it is undergoing a federal emissions test procedure, it operates in a low NOx 'temperature conditioning' mode. Under that mode, the vehicle meets emission standards.
"At exactly one second after the completion of the initial phases of the standard test procedure, the vehicle immediately changes a number of operating parameters that increase NOx emissions and indicates in the software that it is transitioning to 'normal mode' where emissions of NOx increase up to nine times the EPA standard, depending on the vehicle and type of driving conditions," said an EPA statement.
"In other tests where the vehicle does not experience driving conditions similar to the start of the federal test procedure, the emissions are higher from the start, consistent with 'normal mode.'"
VW executives could face jail sentences
Executives in the UK could be imprisoned for up to 10 years for their part in the emissions scandal, secretary of state for transport Patrick McLoughlin has revealed.
Responding to enquiries from Louise Ellman MP, who chairs the Commons' Transport Committee, McLoughlin revealed that the department for transport (DfT) could prosecute VW for providing "materially false" type approval information under the Road Vehicles (Approval) Regulations 2009 - an offence that is liable for an unlimited fine.
He added that the Competition and Markets Authority could launch action under the Consumer Protection from Unfair Trading Regulations 2008 for unfair commercial practices, leaving VW liable for an unlimited fine or two years' imprisonment, or both.
Finally, he added that the Serious Fraud Office may prosecute VW for making a gain from false representations, an offence under the Fraud Act 2006. This subject to a maximum 10 years' imprisonment, an unlimited fine, or both.
In the wide-ranging letter, McLoughlin also confirmed that every other manufacturer type approved in the UK had now written to him confirming they have not been involved in any cheating of the testing system, and he made it clear that the government's primary focus was to ensure that buyers of affected cars were not materially affected. As such, he reported he had sought reassurances from VW that cars would be fixed without affecting performance by the end of 2016, and made it clear that VW would be liable for any backdated fines.
McLoughlin added that there are "no specific plans" to change MOT emission tests at the present time, but he admitted that he may use the tests to monitor whether owners of affected vehicles have the fixes put in place.
It has since been confirmed that fixes for the EA189 2.0-litre engine will be approved in January/February next year before being rolled out in March. Fixes for the EA189 1.2-litre engines will be approved in April/May next year and will be rolled out in June, and fixes for the EA189 1.6-litre engine will be approved in July/August/September before being rolled out in October.
He also outlined further details of the UK government's independent testing of vehicles, to verify figures. While stressing that such tests were at an early stage, and making it clear VW would pay for them, he added that the Vehicle Certification Agency (VCA), which is responsible for vehicle type approval, is working closely with its French and German counterparts to retest vehicles from a variety of other manufacturers in order to avoid a duplication of effort. He said the results would be reported in the spring.
Volkswagen could buy back affected vehicles in Europe
Volkswagen is preparing to buy back some of the vehicles affected by CO2 irregularities in Europe, as the fallout from its emissions scandal continues.
According to the Financial Times, if VW's re-testing of those affected vehicles reveals that CO2 emissions have been understated by more than 10%, then customers will have the opportunity to sell their cars back to VW at the current market value.
Speaking to the paper, a Volkswagen spokesman said: "We have to think that maybe people will give the car back. When we have the [test] figures there could be a chance for people to say 'I can hand back my car because you told me the wrong number'."
A statement from Volkswagen says the company has identified 430,000 VW, Audi, Skoda and Seat models from the 2016 model year which are affected by CO2 irregularities, which form part of the 800,000 total revealed last week.
Customers affected by the CO2 irregularities can expect to receive an official letter from VW in the coming weeks.
VW to offer cash incentives
Earlier this month, it emerged that Volkswagen would offer cash incentives of up to £1500 to existing UK customers as it tries to avert the potential sales affect caused by the emissions scandal.
Dealer correspondence leaked to Autocar shows that in response to concerns from VW's British sales network, the company is going to top up any discounts offered to existing customers trading in a VW of any age with a further cash incentive - £400 on the Up city car, rising to £1000 on the Golf and Passat, and £1500 on the Touareg and Sharan.
The VW advice tells dealers, "This bonus is in addition to current tactical and does not impact your ability to determine the selling price of the vehicle." It adds that the offer will last until the end of January 2016. Other vehicles eligible for a £1000 incentive include Golf SV, Cabriolet and Estate, Beetle and Beetle Cabriolet, Scirocco, Jetta, Touran, Tiguan, CC and all electric vehicles.
VW's British sales dipped slightly in October - along with those of several of its rivals, as the official figures dropped for the first time in 43 months. However, market analysts suggest that a large number of potential buyers are delaying their purchase - and VW's loyalty bonus is clearly designed to negate that issue. It mirrors a scheme introduced in the United States, where existing customers can get up to $1500 off selected models.
A VW UK spokesman said, "Any manufacturer scheme is designed to react to trends in the market, and you could say this does the same. We think this is an attractive offer for existing owners."
German emissions investigators target 23 different manufacturers
German automotive industry regulator Kraftfahrt-Bundesamt (KBA) has announced it is conducting independent emissions tests on cars and vans made by 23 different marques.
In a statement, the KBA said the tests were being conducted as a result of the Volkswagen emissions scandal, but also suggested that accusations of cheating elsewhere in the car industry had been made. It cited "verified indications from third parties regarding unusual pollutants emissions".
"Since the end of September, KBA has been investigating whether further manipulation of emissions, of nitrogen oxides in particular, is taking place in the market," said the statement.
It added that it had already tested two-thirds of the vehicles named, comparing laboratory test results with real-world figures, but did not give any clues as to the results.
All of the KBA's tests are believed to be focused on diesel engines.
Alfa Romeo: Alfa Romeo GuiliettaAudi: Audi A6, Audi A3BMW: BMW 3 Series, BMW 5 SeriesChevrolet: Chevrolet CruzeDacia: SD engineFiat: Fiat Panda, Fiat DucatoFord: Ford Focus, Ford C-MaxHonda: Honda HR-VHyundai: Hyundai iX35, Hyundai i20Land Rover: Range Rover EvoqueJeep: Jeep CherokeeMazda: Mazda 6Mercedes: Mercedes C-Class, Mercedes CLS, Mercedes Sprinter, Mercedes V-ClassMini: Mini CooperMitsubishi: Mitsubishi ASXNissan: Nissan NavaraPeugeot: Peugeot 308Porsche: Porsche MacanRenault: Renault KadjarSmart: Smart FortwoToyota: Toyota AurisVauxhall: Vauxhall Astra, Vauxhall Insignia, Vauxhall ZafiraVolvo: Volvo V60VW: VW Golf, VW Beetle, VW Passat, VW Touran, VW Touareg, VW Golf Sportsvan, VW Polo, VW Crafter, VW Amarok
VW Group admits 800,000 cars may have false CO2 ratings; Porsche and petrol engines implicated
In early November, the Volkswagen Group was plunged into further crisis after admitting that up to 800,000 petrol and diesel-powered cars had their CO2 and mpg ratings wrongly certified.
In a statement, VW revealed: "Under the ongoing review of all processes and workflows in connection with diesel engines it was established that the CO2 levels and thus the fuel consumption figures for some models were set too low during the CO2 certification process. The majority of the vehicles concerned have diesel engines."
It also pledged to "immediately start a dialogue with the responsible type approval agencies regarding the consequences of these findings". The statement also described the situation as a "not yet fully explained issue".
A VW spokesman confirmed that the latest scandal affects Audi, Seat, Skoda and VW cars with what are described as "small" engines. Reports suggest that cars powered by the 1.4-litre four-cylinder petrol engine with Cylinder On Demand technology are affected. Further reports suggest that VW BlueMotion diesel models with three and four-cylinder diesel engines are also affected.
The company said it has set aside two billion euros (£1.4bn) to cover the cost of this latest revelation, although it cautioned that it would need to consult officials before fully understanding the legal and econimic implications of the discovery. It has not said whether it will compensate owners of affected cars.
In the statement, Matthias Müller, CEO of Volkswagen, said: "From the very start I have pushed hard for the relentless and comprehensive clarification of events. We will stop at nothing and nobody. This is a painful process, but it is our only alternative. For us, the only thing that counts is the truth. That is the basis for the fundamental realignment that Volkswagen needs. The Board of Management of Volkswagen AG deeply regrets this situation and wishes to underscore its determination to systematically continue along the present path of clarification and transparency."
The VW statement also stressed that the safety of the vehicles affected is in no way compromised.
Meanwhile, the Supervisory Board of the VW Group issues a separate statement expressing alarm at the latest discovery. It said: "The Supervisory Board is deeply concerned by the discovery of irregularities found when determining CO2 levels for the type approval of Volkswagen Group vehicles. The Supervisory Board and the special committee set up for the purpose of clarification will meet in the very near future to consult on further measures and consequences. The Supervisory Board will continue to ensure swift and meticulous clarification. In this regard, the latest findings must be an incentive for the Supervisory Board and the Board of Management to do their utmost to resolve such irregularities and rebuild trust."
VW EA288 engine given the all-clear
Following a previous rumour of more widespread cheating, Volkswagen was forced to issue a statement saying that its EA288 engine does not contain the 'defeat device' software that has plunged the company into crisis.
German news agency DPA had reported that early EU5-compliant versions of the EA288 motor - a unit derived from the EA189 design that's been at the heart of the emissions scandal - were under scrutiny by VW engineers as they tried to establish the full extent of the problem.
VW itself issued a statement confirming that it was examining the engines - but now it says that process has been completed and that "no software constituting an improper defeat device as defined in law is installed in vehicles with EA288 engines".
The conclusion is an important one for the troubled German manufacturer because it could have faced millions of further recalls if the EA288 engines - sold in 1.6- and 2.0-litre versions across the VW Group's range of brands - had been found to contain the code that sparked off the emissions scandal.
VW's statement added, "New vehicles of the Volkswagen Group offered within the European Union with those engines comply with legal requirements and environmental standards."
UK recall 'won't be mandatory'
The UK's Department for Transport has confirmed that it won't be issuing a mandatory recall for cars affected by Volkswagen's emissions scandal in this country.
Speaking to Autocar, a DfT spokesman confirmed that the UK won't follow the example set by the German authorities in issuing a mandatory recall for affected cars. Volkswagen has already started a voluntary recall program for cars in this country, but the DfT has made clear that "this is VW's position and VW's problem."
"We will continue to put pressure on VW to make sure this happens as quickly as possible," said the spokesman "so that people in the UK can have these problems fixed.
"The government has been putting pressure on VW to address these issues quickly. The government expects VW to set up the next steps on how they are going to correct this problem and support owners in the UK. In the past few weeks the Transport Secretary has spoken to the German Transport Minister about the actions of VW, and has been reassured that the German authorities are working closely with VW."
In Germany, the federal transport authority, the KBA, is forcing Volkswagen to recall the 2.4 million cars in the country which have its 'defeat device' software installed.
Criminal enquiry targets "fewer than 10 staff"
Criminal prosecutors in German who are investigating the dieselgate scandal have identified fewer than 10 suspects, despite earlier rumours that up to 30 staff could be implicated. Klaus Ziehe, spokesman for the prosecutors in the German city of Brunswick, told news agency AFP that investigators suspect "more than two but a lot fewer than 10 people". 
VW's UK boss faces MPs
Last month, Volkswagen UK boss Paul Willis admitted that his company's so-called 'defeat device' did affect the results of emissions tests in Europe.
Previously, the German manufacturer has only confirmed that the software-based emissions cheat was present on some vehicles in Europe - and had not outlined whether the defeat device was active during the NEDC emissions test used across the EU.
However, when asked during a 45-minute grilling from MPs on the transport select committee if the defeat device had been used during type approval testing for the UK, Willis admitted, "It seems from what I understand - and I'm not an engineer - that the system of gas regulation in the engine influenced the NOx output in cars that we sell in the UK. These cars are type approved across all of Europe, of course, and they're type approved in Germany, with separate people overlooking it.
"We mishandled the situation in so far as our engines behaved differently within the testing regime to the real world. That's why we need to fix the cars, that's why we need to get the customers in, and that's why we need to put the cars right. We mishandled the situation, without a shadow of a doubt.
"It seems that in the test regime the engine behaved differently to the real-world situation via software. The software affected the flow of gas to the engine which reduced the NOx."
Willis said VW reacted "as quickly as possible"
The session at the House of Commons was the first opportunity for the transport select committee - a cross-party body made up of 11 MPs - to question VW representatives or the car industry on the dieselgate scandal.
Willis came under particular pressure on the amount of time taken by VW UK to remove affected vehicles - around 4000 cars still on the market - from sale. He argued that the firm had acted as quickly as possible, saying, "On 22nd September we were made aware by VW headquarters in Wolfsburg that there was a potential problem with diesel engines. On 28th September we were getting more details and I phoned Mr McLoughlin [Patrick McLoughin, the Transport Secretary] to say to him that as soon as I knew which vehicles were affected, I would voluntarily stop selling those cars. That phone call took place at 3pm on 28th September.
"On 30th September, at 9am in the morning, I received the VIN numbers from the various different factories. And this is the point: there were eight days between when we first knew it affected Europe and when I stopped selling cars. And the reason for that is the complexity of the number of cars involved. There are 60 different models, five different brands, three different engines and two different transmissions.
"I found the VIN numbers out precisely at 9am, and at 1.30pm, once I had clarified it with the computer systems, I stopped selling those cars voluntarily. It took four hours and 30 minutes from the time I knew the affected cars until I took action - four hours and 30 minutes."
Existing test comes under fire from MPs
Both Willis and the chief executive of the Society of Motor Manufacturers and Traders, Mike Hawes, were asked if the current emissions testing procedure was fit for purpose. Hawes admitted that the difference between real-world figures and those provided by the NEDC could be "up to 30%". "These figures are meant for a comparison process and always contain a disclaimer about the real world and this is for some very sensible comparitive reasons," he said.
"The test cycle dates back to the early 1980s and the industry recognises it isn't fit for purpose," he added. "When you put a vehicle on the test cycle, for instance, all of the electronic devices that you would turn on in the real world - air-conditioning, heating, sat-nav, Bluetooth - all of that has to be switched off, by law, because when the regulation was created that sort of technology wasn't available. Then there's the issue of real-world driving conditions - congestion, temperature, load, gradient - all huge and all ruled out by the test cycle to get a repeatable cycle."
Hawes said he believes a more realistic testing cycle will be introduced on a compulsory basis from the beginning of 2017.
Willis also criticised the current testing procedure. He said: "If we look at the test regime on emissions, we know it is old-fashioned and not fit for purpose. We need completely independent tests that look at all sorts of detail, like Euro NCAP, which uses real-world testing. We need to look at that."
"We have a duty to the public to reassure them [customers] that our cars are safe. There is no relation to safety with this issue but we do need to regain trust and we will do that with transparency."
Willis also apologised to VW customers in the UK saying: "Volkswagen has significantly let down its customers and the wider public. We recognise we've fallen short of the standards expected and we will take all the necessary steps to regain trust."
VW UK could pay back missing tax to government
Willis has promised that the VW Group will speak to Her Majesty's Revenue & Customs to discuss any tax payments on vehicles that may need to be made the wake of the dieselgate scandal. When asked if the firm had measures in place to compensate the Treasury for any revenues missed because of the defeat devices, Willis said, "I'm not sure there's any clear evidence that the CO2 emissions on these cars are different in the real world. But we can have a conversation downstream. The British taxpayer should not be out of pocket and if necessary, we will have a meeting with HMRC."
The scale of VW's global problem
In total, VW has said that just under 11 million vehicles worldwide have the software 'defeat device' that was exposed in American emissions tests last month. While two-thirds are thought to be fixable with a software upgrade, it's believed that a total of 3.6 million affected VW, Audi, Skoda and Seat models - those featuring the 1.6-litre version of the EA189 turbodiesel engine - will require hardware changes to correct the issue. US models may require the addition of a urea tank, whereas European editions of the 1.6 are likely to need new fuel injectors.
VW's new CEO Matthias Müller has pledged that all affected cars will be fixed by the end of next year. He added: "Our most important task will be to regain lost confidence with our customers, partners, investors and the general public. The first step in this direction will be a fast and relentless examination and explanation. Only when everything comes to the table, only when things are completely explained, only then will people trust us again.
"Believe me, I too am impatient. But in this situation, in which we are dealing with four brands and many models, care is more important than speed.
"The technical solutions to the problems are in sight. By contrast, the business and financial consequences are not yet foreseeable."
VW, Audi, Skoda and Seat launch websites for owners to check if they are affected
Volkswagen, Audi, Skoda and Seat have launched websites that allow owners to check if their car is affected by the emissions scandal.   
The VW site collapsed soon after launch as a result of the amount of traffic trying to access it, but has since been functioning normally. Sites from Audi, Skoda and Seat are all running without problem.
Government won't hike tax bills
The Government has confirmed that UK taxpayers will not be hit by a higher tax bill if it turns out that their cars were found to have cheated tests.
Transport secretary Patrick McLoughlin said: "The government expects VW to support owners of these vehicles already purchased in the UK and we are playing our part by ensuring no one will end up with higher tax costs as a result of this scandal."
He also confirmed that the Department for Transport has pushed for more clarity on the matter and that the next round of tests will look at whether the software "is being used elsewhere".
"Neither cars, nor the testing facilities will be provided by the vehicle industry themselves". VW has offered to pay for this testing if the government requests it does so.
VW's remaining EU5 stock taken off sale in the UK
Following the scandal, Volkswagen Group UK took 4000 cars fitted with the EA189 engine off sale, pending investigations into how it will remove the illegal software that cheated US emissions tests while still ensuring the cars comply with all emissions regulations.
The move covered vehicles from Audi, Seat, Skoda, Volkswagen, and the cars and commercial vehicles affected represent around 3% of the Group's total UK stock. They are expected to be put back on sale once the Group's modifications have been put in place.
A spokesman stressed that the decision to withdraw the cars from sale was a voluntary measure, rather than a regulatory one. The vehicles remained on sale beyond the September 1 deadline for Euro 6 emissions regulations to come in to effect because legislation allows manufactures to clear stock of Euro 5 engined vehicles. VW has previously confirmed all of its cars fitted with the latest, Euro 6-classified engines are fully legal.
It has also been announced that anyone with an order placed for an affected car will be given the choice of withdrawing from the sale without penalty, taking delivery of the car after the modifications have been fitted or taking delivery of the car as soon as it is available and then having the required modifications retro-fitted.
More than 1.1m UK cars affected
The full number of cars to be recalled in the UK under VW's voluntary scheme is 1,189,906, and this is spread across five different brands in the VW Group. Volkswagen accounts for the majority, with 508,276 cars affected, while Audi has to recall 393,450 models. Skoda also has a notable number affected, with 131,569. Seat and Volkswagen Commercial Vehicles are also involved, with 76,773 and 79,838 vehicles being recalled respectively.
In a statement, the firm said: "Customers with these vehicles will be kept informed over the coming weeks and months. All of the Group brands affected will set up national websites to update customers on developments."
It is not yet known whether the owners of affected cars will be offered compensation. Various lobbying groups are claiming that the potential loss of value to the cars should be reimbursed by Volkswagen.
A spokesman had previously confirmed that VW will not rush a technical solution, preferring to focus on getting it right. He said: "We don't want to be fast - we want to be certain. Over the next days and weeks we will write to all affected customers and we will put in place free-of-charge fixes for all affected customers."
However, the spokesman was unable to confirm whether the revisions would require the vehicles to be recertified for their emissions and economy figures.
The official VW statement reads: "An internal evaluation on Friday established that a service procedure is required for some five million vehicles from the Volkswagen Passenger Cars brand out of a total eleven million Group vehicles worldwide. These vehicles from certain models and model years (such as the sixth generation Volkswagen Golf, the seventh generation Volkswagen Passat or the first generation Volkswagen Tiguan) are fitted with Type EA 189 diesel engines."
Why did VW cheat?
A senior source within the German car industry has shed light on the most significant outstanding question of the VW emissions scandal, namely why?
If the offending cars have all the emissions equipment on board to make the car compliant with the regulations, why take such an enormous risk engineering in the 'defeat device' to bypass that equipment?
"I expect it was pressure on the engineers that made them do it," said the source. "Remember this system was designed some time ago when emissions controls were not as sophisticated as they are now, and the pressure to pass the tests would have been immense.
"And I imagine the reason they installed the defeat device is that without it there would have serious consequences not in the laboratory but on the road, either with the car's performance, driveability, fuel consumption or some combination of the three."
He went on to confirm that technology has since evolved sufficiently for there to be no need for such devices today.
So why, then, did VW not simply stop using the defeat device when it was no longer needed? "There are two possible reasons. First it would likely have been integrated within the entire electronic architecture of the car and not easy to remove, second to remove it those responsible for its installation would have first to have flagged up the fact that they'd put it there, which they'd probably not be too keen to do…"
The source said he believed the defeat device was likely to be present also on VW products sold in Europe with the EA189 engine [since confirmed by a German minister] but almost certainly not active which he said, was "nothing like as bad as having active, but still illegal".
He said also he believed that VW alone was using such a device and that all other German car manufacturers had no equivalent systems on the cars they sold today.
The one remaining question is who signed off the defeat device. Former VW boss Martin Winterkorn has denied knowledge of it and his resignation, while inevitable, was no kind of admission of guilt.
Whoever was responsible, it seems likely that more heads will have to roll before the true picture emerges.
11m Audis, Seats, Skodas and VWs affected globally
While the VW Group has said that 11 million vehicles worldwide are affected by the scandal, only 5m are from Volkswagen brand itself. Audi has revealed that 2.1 million vehicles from its brand are affected worldwide, with 1.42 million of those being in Western Europe. Skoda has also revealed that 1.2 million of its cars worldwide are affected by the scandal. Seat has said that 700,000 of its vehicles are affected globally. 
A VW Group statement read: "As previously announced, all new Volkswagen Passenger Car brand vehicles that fulfill the EU6 norm valid throughout Europe are not affected. This therefore also includes the current Golf, Passat and Touran models."
The figures also include 1.8 million light commercial vehicles.
SMMT: just because VW cheated, it doesn't mean the whole industry is cheating
Speaking at a conference on air quality, chief executive of the Society of Motor Manufacturers and Traders (SMMT) Mike Hawes said: "Consumers are right to be concerned following the events of the past ten days. But we must remember, the actions of one company do not mean collusion. Implicating other brands or companies would be unfair and wrong.
"It would be wrong to penalise all diesels. The latest diesel vehicles are the cleanest ever - effectively reducing nitrogen oxide levels by 92% compared with earlier generations. They make a significant contribution to climate change targets, an environmental challenge which cannot be ignored.
"We recognise the current regulations for testing are out of date. We want, for consumers and our own industry's integrity, a new emissions test that embraces new technologies, and which is more representative of on the road conditions."
VW's global meltdown
There have been calls for governmental probes in to VW's actions from around the world since the firm admitted cheating in the US emissions tests, including in Canada, Germany, Italy, South Korea, UK and the USA. The UK government has already announced it will launch an inquiry into the scandal.
VW has put aside a fund of €6.5bn (approximately £4.7bn) to cover the costs of dealing with the issue, and says it will adjust its financial targets for 2015 as a result. The matter came to light when the US Environmental Protection Agency (EPA) and the California Air Resources Board (CARB) revealed that while testing 2.0-litre, four-cylinder diesel cars of the Volkswagen Group they detected electronic manipulations that violate American environmental standards.
Reports have since surfaced that Volkswagen was warned about the legality of its software as far back as 2007.
According to the EPA, this means that the cars under investigation could be emitting up to 40 times the national standard for nitrogen oxide (NOx), which is linked to asthma and lung illnesses. The cars affected are 2009-2014 Jettas, Beetles, Golfs, Audi A3s, and VW Passats built from 2014-15.
The issue will be investigated by the US Congress's Oversight and Investigations Subcommittee.
"Strong emissions standards are in place for the benefit of public health," said House Energy and Commerce Committee Chairman Fred Upton and Oversight and Investigations Subcommittee Chairman Tim Murphy in a joint statement.
"Manufacturers throughout the United States, and across the world, have developed leading technologies to reduce airborne emissions within the limits set by EPA and state environmental agencies. However, reported EPA allegations that certain Volkswagen models contained software to defeat auto emissions tests raise serious questions," they said.
"We will follow the facts. We are also concerned that auto consumers may have been deceived – that what they were purchasing did not come as advertised. The American people deserve answers and assurances that this will not happen again. We intend to get those answers."
A date for the US Congress hearing has yet to be set. Since the scandal broke the VW Group share price has fallen by more than 50% from its 2015 high.
VW emissions scandal: how it unfolded
The Volkswagen emissions scandal is currently headline news, but the story has its roots in May 2014, when a study found higher-than-clamed emissions coming from two Volkswagen vehicles. Here's our timeline of how the story unfolded.
May 2014 The West Virginia University's (WVU) Centre for Alternative Fuels, Engines and Emissions publishes results of a study commissioned by the International Council on Clean Transportation that found significantly higher-than-claimed in-use emissions from two diesel cars, a 2012 Jetta and a 2013 Passat. A BMW X5 also tested passed the tests. 
WVU alerts California Air Resources Board (CARB) and the Environmental Protection Agency (EPA) to the issue.
Summer 2014 Over the course of the year following the publication of the WVU study, VW continues to assert to CARB and the EPA that the increased emissions from these vehicles could be attributed to various technical issues and unexpected in-use conditions.
December 2014 VW issues a voluntary recall of approximately 500,000 vehicles to address the emissions issue.
6 May 2015 CARB, in coordination with the EPA, conducts follow-up testing of these vehicles both in the laboratory and during normal road operation to confirm the efficacy of VW's recall. Testing shows the recall has had only a limited benefit.
None of the potential technical issues suggested by VW can explain the higher test results consistently confirmed during further testing by CARB.
Summer 2015 CARB and the EPA make it clear that they will not approve certificates of conformity - necessary for vehicles to be sold in the USA – for VW's 2016 model year diesel vehicles until the manufacturer car adequately explain the anomalous emissions and ensure the agencies that the 2016 model year vehicles would not have similar issues.
3 September 2015 During a meeting VW admits it has designed and installed a defeat device in these vehicles in the form of a sophisticated software algorithm that detects when a vehicle is undergoing emissions testing.
18 September 2015 CARB and the EPA make their findings public, stating that Volkswagen has violated two sections of the Clean Air Act, firstly by selling or offering for sale vehicles that did not comply with their certificates of conformity, and second by manufacturing and installing into these vehicles an electronic control module capable of switching its calibration to beat the emissions tests.
Read more on the Volkswagen emissions scandal:
Bugatti under threat as boss warns of 'painful' cuts
Blog - navel gazing at Volkswagen
Blog - Keeping up with pollution laws is not always easy for car makers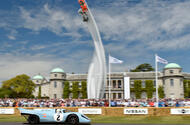 The Goodwood Festival of Speed will return in June next year, while the Goodwood Revival will honour driver Sir Jack Brabham in September
The Goodwood Festival of Speeed's theme will be "full throttle - the endless pursuit of power" when the event returns next Summer, it has been announced.
Revealing the event's theme for the first time, Goodwood's organisers said the festival would celebrate "the most powerful competition cars and motorcycles from the history of motor sport, and the heroic drivers and riders who tamed them."
As part of the Festival of Speed, which will run from 23-26 June 2016, there will be displays to honour the 100th running of the Indianapolis 500, the 50th anniversary of the inaugural Can-Am Series, and the 40th anniversary of James Hunt's Formula 1 World Championship win with McLaren in 1976.
The Moving Motor Show will return on 23 June, with the Festival of Speed proper taking place on 24-26 June.
The Moving Motor Show and Festival of Speed have risen in prominence in recent years and are viewed by many to be akin to an official British motor show, with various manufacturers using the event to launch new models in the UK.
New model launches at this year's Festival of Speed included the 800bhp Aston Martin Vulcan, the Lotus 3-Eleven, Morgan's EV3 and the 600bhp Nissan Juke-R 2.0.
See more pictures from this year's Goodwood Festival of Speed
Also returning in 2016 will be the Goodwood Revival. Described as "the world's largest and most celebrated historic motor racing and vintage culture event," the Revival celebrates the glory days of Goodwood's motor circuit from 1948-66. For 2016, the event takes place on 9-11 September. The revival features historic motor racing, with most visitors and participants attending or taking part in period clothing.
In particular, this year's Goodwood Revival will celebrate the career of Sir Jack Brabham. A collection of single-seater, saloon and sports cars covering Brabham's career will be displayed as part of the event, with many of those cars taking part in on-track demonstrations.
Goodwood organiser Lord March said: "In dedicating the Revival driver tribute to Sir Jack Brabham, we will pay a fitting tribute to a man who forged strong links with Goodwood during the Motor Circuit's active past and was an extremely popular guest at the Festival of Speed and Revival."
The Autosport International show returns to Birmingham's NEC in January, and will celebrate the career of racing driver Damon Hill
The 2016 Autosport International show will celebrate the career of racing driver Damon Hill when it opens to the public this January. 
The 1996 Formula 1 World Champion will be reunited with his Williams FW18 racing car as part of the show, 20 years on from winning the Formula 1 title.
Hill started his Formula 1 racing career with Brabham in 1992, but is most heavily associated with Williams. He first raced for the team in 1993 alongside Alain Prost, and partnered with Ayrton Senna in 1994. In 1996, with the car having taken 12 wins from 16 races, Hill was crowned champion at the Japanese Grand Prix.
Autosport show director Ian France said: "Damon Hill first attended Autosport International in 1993 when Williams confirmed him as their lead driver alongside Alain Prost. Hill returned to the show four years later as the reigning Formula 1 world champion and we are delighted he will be joining us in 2016 alongside the team he won the title with almost 20 years ago."
Next year's Autosport International show will also feature the Williams Martini Racing motorhome as one of its central features.
An image of the Williams Martini Racing motorhome and adjacent Autosport stage has been released, depicting the layout of the two attractions. As well as showcasing its historic race cars from the company's beginnings in 1978 up to the latest 2015 Williams-Mercedes FW37, one of the team's racing motorhomes will be set up next to the main Autosport stage - allowing fans to see inside the eight-metre-tall structure, as it is erected away from a race event for the first time. Fans will be able to see cars from Williams' past up close, around the stage and motorhome. 
The firm's advanced technologies division - known as Williams Advanced Engineering - will also be celebrated. The division, which is tasked with finding new applications for F1-derived technology, already supplies all the batteries for the FIA Formula E Championship and made the Jaguar C-X75 hybrid supercar in 2010. 
Also on show will be the Williams Heritage division, which restores classic racing cars for private owners. 
Deputy team principal Claire Williams said: "We are delighted that we will have such a major presence at the 2016 event, which will give us the opportunity to celebrate and share our past and present with our fans."
The Autosport International show takes place at the NEC in Birmingham from 14-17 January next year. Tickets can be bought here. See more pictures from the 2015 event here.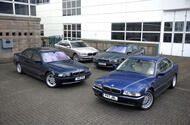 A new UK company is offering a hassle-free way to buy and sell cars online
It's funny being a dinosaur, especially a motor industry one.
The more that things are done differently - or digitally, it seems - the more they stay exactly the same. I was intrigued 
to read that a company was offering used cars "delivered to the door" with 150 checks performed and a 14-day money-back guarantee.
Although the service is being launched about now, it has been around since the spring. Oh, and the company is called Carspring, although I didn't ask why. Not that it ever matters these days. Witness eBay and Amazon.
Carspring's founder, Max Vollenbroich, says: "Today, e-commerce is king, but the second-hand car market has struggled to evolve with the digital age in the way we've seen happen in most other sectors." I met Max and he is a jolly nice chap.
On the face of it, what they're doing is very traditional. They will buy cars from people like you and then check them over and sell them back to people like you. What they aim to cut out is the annoying bit: the car showroom. So all you have to do is click on the car you like the look of, pay and then a few days later someone drives or trailers it to your door. If you don't like it, there is a 14-day money-back guarantee.
To quote their press material directly: "The company says it wants people to think of it as their 'car concierge' service that can steer them through the plethora of models on offer, wade through the jargon and cut through the confusion of pricing and hidden costs."
The concierge approach always works for the time-poor, cash-rich among us, but it could be problematic when there is a £1500 starting point. Max told me they check the car thoroughly and the AA is going to be involved soon, so that's all very reassuring. Under the latest consumer legislation, that's the least it should be, and surely there are distance-selling regulations to be considered as well. At the moment there aren't many cars to look at: 60 a few months back and around 90 now.
Carspring might be on to a winner by selling your car. They agree a fixed fee. Then they send a mechanic to inspect the car and take care of the entire sales process, without the need for buyers turning up on your doorstep. What's more, the company will buy the car if it doesn't sell on the website within 30 days. Of course, it all depends on how much the car is being sold for.
Sounds rather a good deal, but terms and conditions obviously apply. This needs to be scaled up rapidly to work or just be a niche service. Depends how long the money lasts, I suppose.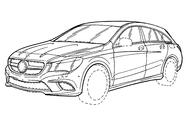 Updated CLA Shooting Brake is expected to launch with minor uprades and new naming structure in early 2016
The design of the facelift Mercedes CLA Shooting Brake has been uncovered in a series of patent images.
The design patent, which was filed in April of this year and registered in July, reveals the updated CLA will be brought into line with the recently revised A-Class range, which was facelifted earlier this year.
Recent spy pictures have shown the car testing with minimal disguise. It's known that only minor changes are planned for the car, more akin to model year updates rather than a full facelift.
Changes to the CLA Shooting Brake will not be as comprehensive as those to the A-Class hatchback but it will come with some engine upgrades and possibly revisions to the suspension set-up.
The A-Class also came with a new seven-speed dual-clutch automatic gearbox and a Dynamic Plus package that brings a mechanical locking front differential for the range-topping A45 AMG version.
Mercedes-Benz will also give the CLA Shooting Brake some of the design changes applied to the regular A-Class, including that car's diamond headlight cluster as standard, with LED headlights available as an option. The rear gets a revised light arrangement as well.
Another likely change is to the naming structure, with the CLA set to take on the new, simpler nomenclature of the rest of Mercedes' range. Petrol versions will now just have a number to denote their variant, but diesel models will have a 'd' after their name. Previously, diesels were identified with a 'CDI' badge.
Autocar understands that although the updated CLA Shooting Brake is earmarked to go on sale in the UK early next year, it won't be seen at the Geneva motor show next March.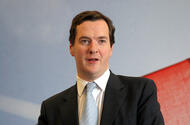 Transport suffers deepest budget cuts of any government department in George Osborne's spending review
Chancellor George Osborne has announced a 37% cut to the day-to-day budget of the Department for Transport during his autumn statement. 
Although the operational budget will be cut from next year, the capital spending of the department will be increased by 50% to £61 billion. Of this, £5bn is earmarked for road maintenance, including a 'national pothole fund' of £250 million over the next five years. 
In addition to the DfT cut, support for low-emissions vehicles such as hybrids and electrically powered vehicles continues. The Volkswagen emissions scandal also had a knock-on effect on the motoring-related budget alterations, with Osborne saying: "In the light of the slower-than-expected introduction of a more rigorous EU emissions testing, we will delay the removal of the diesel supplement from company cars until 2021."
Drivers are also set to save £40-£50 per year, as the government implements its reforms surrounding compensation after motoring-accident-related injuries such as whiplash. The saving will come from the reduced cost to insurers of the claims, with Osborne saying the saving should be passed on to motorists, rather than absorbed by insurers.  As announced in the Spring budget, fuel duty will also remain static until March 2016.
Osborne made clear reference to the UK's growing exports compared to imports, to which automotive manufacturing is a strong contributor. Osborne also highlighted the importance of the Midlands to the UK economy, saying the area "creates jobs three times faster than London and the south-east". An example was Jaguar Land Rover's recent decision to double the size of its Wolverhampton-based engine building facility, as part of its continuing investment in UK manufacturing plants. 
Responding to the spending review, automotive industry body the Society of Motor Manufacturers and Traders said in a statement: "Government engagement with industry has been fundamental to the recent success and global competitiveness of UK automotive, so today's commitment by the Chancellor to a long-term industrial strategy for the sector is encouraging."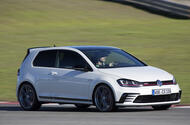 More powerful Clubsport version of Volkswagen's iconic hot hatch proves thoroughly entertaining on our track-only first drive in Portugal This is the most powerful Volkswagen Golf GTi yet: the new Golf GTi Clubsport.First revealed in production guise at the Frankfurt motor show in September, the latest in a long line of celebratory Golf GTI models has been created to mark the 40th anniversary of the introduction of Wolfburg's iconic front-wheel-drive hot hatch, which originally hit showrooms back in 1976.It is planned to reach the UK in limited numbers in early 2016, and with a starting price of around £29,000 it is not only holds the distinction of being the most powerful production-based Golf GTi, but is also the most expensive to date.The Clubsport is differentiated from existing seventh-generation Golf GTi models through a series of styling upgrades which are claimed to provide it with true downforce, both on the front and rear axle, at speeds above 75mph for the first time.Included is a unique front bumper featuring a large central air duct with a honeycomb insert, additional trapezoidal ducts used to cool the front brakes, high-gloss black blades low down on the outer edges for added downforce, so-called air curtains to smooth airflow around the edges and a splitter element down low.The upgrades up front are accompanied by high-gloss black door mirror housings and a black graphic along the lower edge of the doors in homage to the look of the original 1976 Golf GTi.At the rear, Volkswagen's design team has provided the new car with a new twin-vane spoiler mounted atop the tailgate, together with vertical vanes along the outer edges of the rear window, a heavily restyled bumper with an integrated diffuser and larger-diameter chromed tailpipes.The Golf GTI Clubsport is powered by a reworked version of the Volkswagen Group's turbocharged 2.0-litre four-cylinder EA888 petrol engine, as used by existing versions of the Golf GTi. But while the standard Golf GTi gets 217bhp, or 227bhp in Performance guise, the Clubsport offers up 261bhp between 5350 and 6600rpm.That's not the end of the story, though. An overboost function temporarily raises turbocharger boost pressure from 1.9bar to 2.1bar for up to 10 seconds on kickdown, increasing overall power output to 287bhp – albeit only for a maximum 10 seconds. That's just 8bhp less than the Golf R.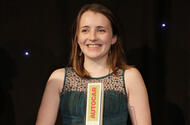 Morven, 21, was presented with her award at the SMMT dinner in London
University of Glasgow student Morven Fraser wins the Autocar-Courland Next Generation Award for 2015 for her innovative energy storage concept

University student Morven Fraser has been named as the winner of the seventh annual Autocar-Courland Next Generation Award.

Fraser, who is currently studying Mechanical Engineering at the University of Glasgow, impressed our judges with her innovative concept for body panels that can capture and store energy. 

The energy capturing system combines photovoltic body panels on electric and hybrid vehicles to capture solar energy, and nanobattery storage cells located in carbonfibre panels to store the energy. The concept could help to extend the range capabilities of those vehicles, as well as reducing the current reliance on heavy lithium ion battery packs.

The Autocar-Courland Next Generation Award is designed to help students and graduates kick-start a career in the motor industry, and is supported by manufacturers including Jaguar Land Rover, McLaren, Peugeot, Skoda, Toyota and Honda. Fraser will now undertake work experience at each of those manufacturers, as well as enjoying a £9000 cash prize.

Finalists in this year's competition were also invited to the prize-giving ceremony, held as part of the Society of Motor Manufacturers and Traders' annual dinner in central London. The finalists included University of Birmingham student Edward Chamberlain, who proposed a tactile feedback system for accelerator pedals, and Michael Everymann from the University of Portsmouth, whose idea was a self-replenishing windscreen washer system.

Speaking at the event, Autocar editor-in-chief and lead judge Steve Cropley said: "Year on year, the calibre of the entries we receive for this competition raises the bar higher.

"Our judging process has been hugely engaging again and it has reaffirmed that you can simply never judge a book by its cover. Often when you see finalists' submissions for the first time, it's easy to think you have the measure of the entrant, but when they then breathe life into their ideas, you often find yourself thinking again.

"This award was set up to find, nurture and encourage bright new talent for the automotive industry and we're really proud of the way it continues to go from strength to strength. This year we opened it up to all UK residents aged 17-25 and we've received more entries than ever. So many of those entries were of such high quality that it's been incredibly difficult to choose our finalists, let alone a single winner."

Courland International chief operating officer Adam Pumfrey added: "Although we operate predominantly at board level for the automotive industry, we've been aware for some time that the automotive industry is not always the first choice of many younger candidates. Courland supports this award as it looks to reverse that trend by uncovering the fresh young talent the industry needs and highlights the huge range of career paths open to those keen to get into the automotive business."

Previous Autocar-Courland Next Generation Award winners are already working in the automotive industry, in areas including PR, engineering, and paint and trim.

Applications for the 2016 Autocar-Courland Next Generation Award will open again early next year. For more information and to find out how to apply, click here.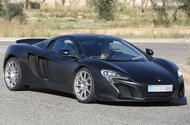 McLaren's latest open-top supercar should arrive in 2016 with a price tag of around £280,000
The open-top McLaren 675 LT Spider has begun testing ahead of its planned launch in 2016.
The car was first reported by Autocar in October, when it was being considered for production. At the time, McLaren was still weighing up whether to put the model into production, but it now looks like the Spider has been given the green light.
As these spy pictures confirm, the 675 LT Spider will receive a hard-top folding roof akin to McLaren's other convertible models. It should weigh only slightly more than the regular car - which has a kerb weight of 1320kg.
The standard car's 3.8-litre twin-turbocharged V8 engine will be carried over in its entirety, meaning the 675 LT Spider will come with 666bhp and 526lb ft. McLaren has a track record of making its open-top models match its coupés in terms of performance, so expect the new Spider to closely mimic the 675LT's 0-62mph sprint time of 2.9sec and its top speed of 205mph.
Close rivals for the planned convertible include Ferrari's 488 Spider, which offers 660bhp from its 3.9-litre twin-turbocharged V8 engine and is capable of reaching 62mph in 3.0sec. 
The 675LT Spider would join the regular 675 LT, the 650S and the Asia-only 625C in McLaren's so-called 'Super Series' of models. The company's halo models - the P1 and P1 GTR - form part of the 'Ultimate Series', while the recently launched 570S and 540C are in the 'Sports Series'.
More McLaren models will soon follow after the 675 LT Spider, including the 570S GT which has also been spotted testing, the 570S Spider planned for 2017 and the replacement for the current 650S, which is currently scheduled for 2018.
Given that the price gap between McLaren's coupé and convertible models is typically around £20,000, expect the 675 LT Spider to have a price tag of around £280,000.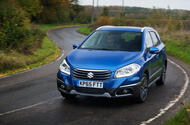 Suzuki has added an automatic diesel powertrain to its S-Cross crossover line-up. Does it offer a compelling choice over the manual versions? The first diesel automatic version to join the S-Cross range. Suzuki did the maths and found that diesel automatic models accounted for 16% of total sales among UK crossovers in 2014 and 2015, and it wanted a piece of the pie.It has now released an S-Cross equipped with a Fiat-sourced six-speed dual-clutch automatic gearbox - dubbed TCSS (Twin Clutch System by Suzuki) - which is available only with the 1.6-litre diesel engine in range-topping SZ5 models. It'll cost you an additional £1350 over the manual transmission.Alongside those healthy automatic small sales, the Japanese manufacturer is hoping its new powertrain option will be an attractive mile-cruncher for company car buyers who favour the ease of an automatic transmission.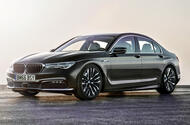 BMW's new 5 Series will usher in new technology and new plug-in hybrid options when it is revealed in the second half of next year
The new, seventh-generation BMW 5 Series has entered the final phase of engineering development and durability testing ahead of its unveiling in the second half of next year.
It's set to reach UK showrooms in early 2017 and go head to head with the upcoming new Mercedes-Benz E-Class, the Jaguar XF and the Audi A6. It will offer a broader range of powertrain options than today's record-selling model. These will include a new plug-in petrol-electric hybrid with, BMW insiders confirm, a zero-emissions range of more than 20 miles.
The decision to fit the new 5 Series with a contemporary 48-volt electrical architecture enables it to feature advanced autonomous driving systems. It can have hands-off operation up to a pre-determined speed, a sophisticated anti-collision system and fully autonomous braking, among other features.
The increasing importance of connectivity means the new 5 Series will be equipped with a fifth-generation iDrive system, as used by the new 7 Series. It supports new touchpad and touchscreen functions, allowing you to operate the various features in a similar style to that of a smartphone, with familiar pinch, point and swipe commands, or alternatively via an updated rotary dial mounted on the car's broad centre console.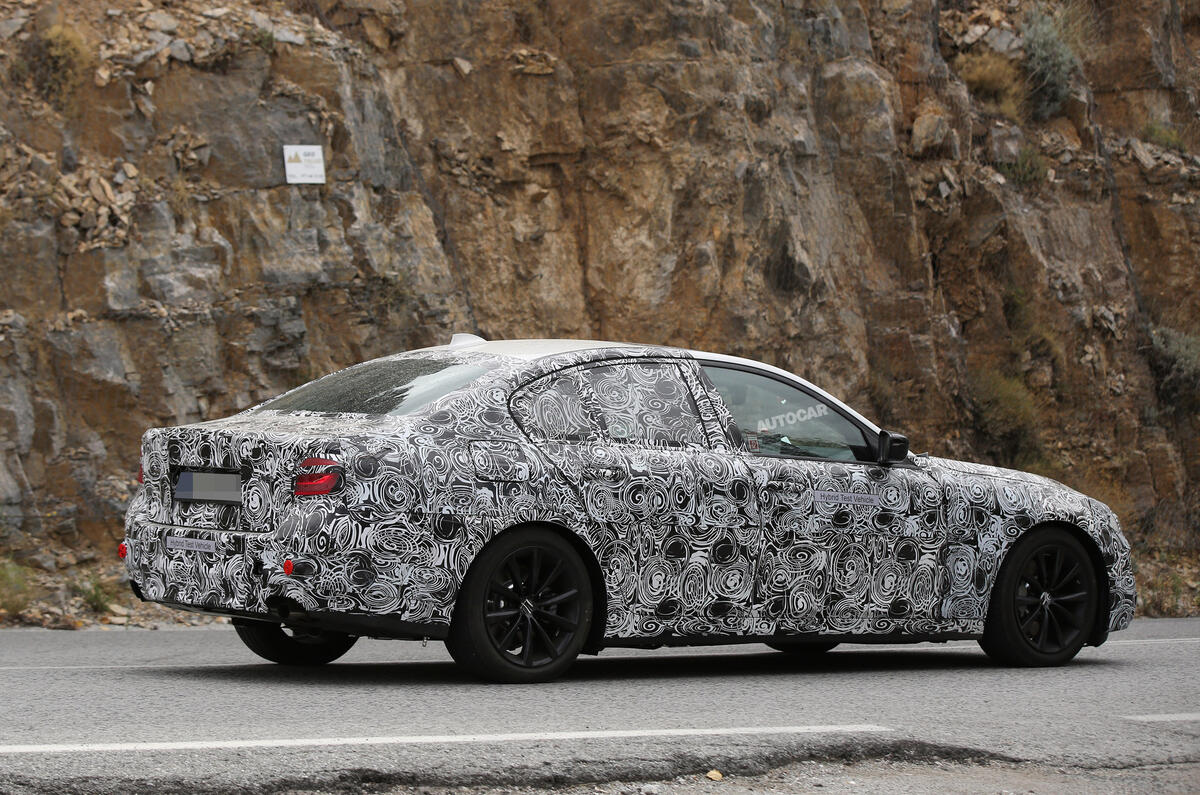 The new model will also offer optional gesture control, with a three-dimensional sensor mounted within the headlining to detect up to five different hand movements. BMW will also make available its latest voice recognition system, providing the new iDrive system with four different operating options in total.
As with today's six-year-old model, the new 5 Series will be produced in three distinct bodystyles: saloon (codenamed G30), Touring (G31) and GT (G32). The GT will continue to feature a large liftback but in what one high-ranking BMW insider has described to Autocar as a "much more elegant form".
The saloon is scheduled to make its public debut at the Paris motor show during the third quarter of 2016. Dates for the launch of the Touring and GT are yet to be finalised, although sources with knowledge of the planned production schedule suggest they will appear at the Geneva and Frankfurt shows in 2017.
Recent prototypes photographed testing on public roads in Germany reveal that the new 5 Series has gained an evolutionary exterior styling update, with cues lifted from the Pininfarina Gran Lusso Coupé concept car first shown at the 2013 Villa d'Este Concours d'Elegance in Italy. Its traditional three-box silhouette is retained. However, a more heavily raked rear window and sloping boot deck provide it with a sleeker profile and more shapely rear end than today's model.
As part of efforts to significantly improve its aerodynamics, the new 5 Series adopts a more prominent kidney grille with louvres that open when the engine requires cooling and close again to improve airflow around the front end. The headlights, available with optional lasers for the high-beam function, also extend into the chrome surround of the grille in a bid to provide the car with greater visual width.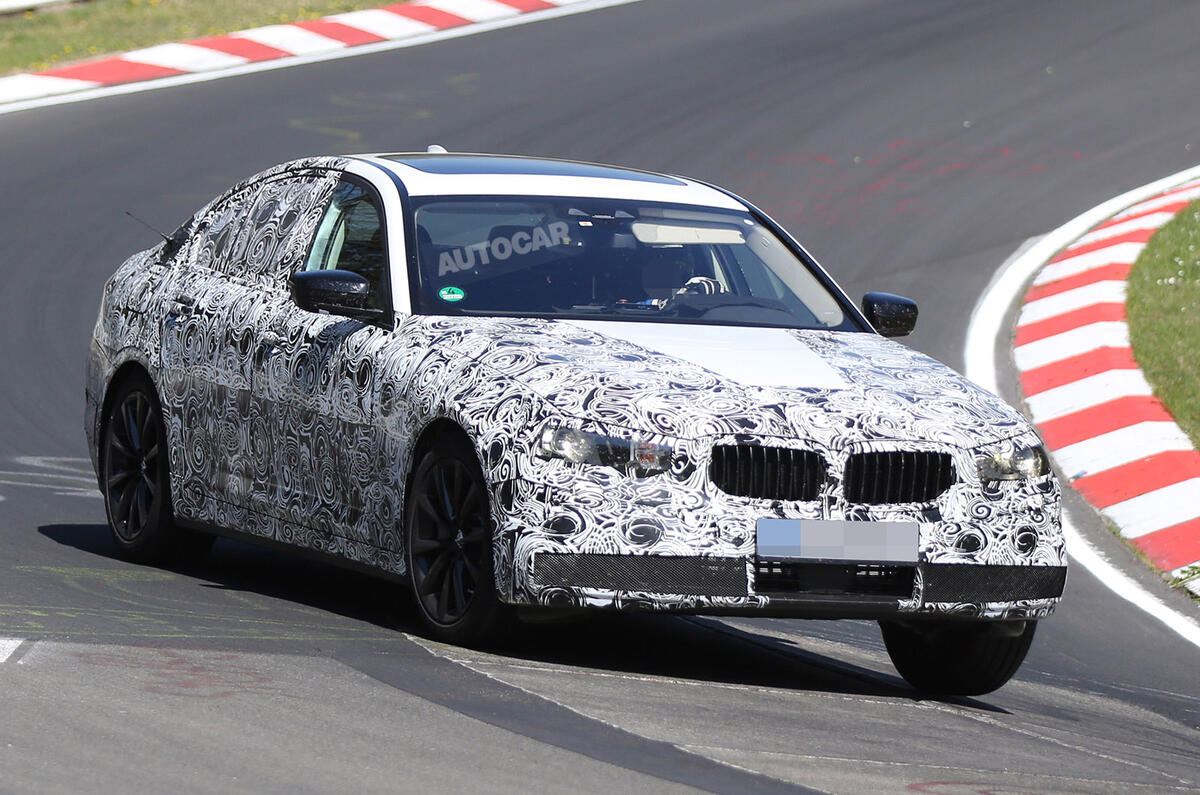 Along the flanks, there is a more pronounced shoulder, added tumblehome to the glass area and an air breather element behind the front wheel arches. The rear gets a shapely new C-pillar treatment, OLED tail-lights and, on the more upmarket models, tailpipes set within the lower section of the bumper. As with the 7 Series, BMW plans five styling packages for the new 5 Series: Standard, Sport, Pure Excellence, M Sport and Individual.
Underpinning the car is an advanced new platform codenamed OKL (Oberklasse, or 'luxury class'). First used by the new 7 Series, it has been conceived around a combination of materials, including carbonfibre, aluminium, magnesium and high-strength steel. The new 5 Series will shed up to 100kg compared with today's model, which is a claimed 1595kg in its lightest form, the 520i.
The interior adopts a new-look dashboard that features high-resolution digital instruments and a free-standing infotainment monitor. The design is similar to that in the latest 7 Series, with the same basic architecture, multi-function steering wheel, switchgear and materials.
The subtle increase in external dimensions is reflected inside, with added accommodation both front and rear. BMW has placed great emphasis on improving the comfort and refinement of the 5 Series. New seats with softer cushioning are used up front. The bodyshell also receives new sound-deadening material.
From the outset of UK sales in early 2017, the engine line-up will include various versions of BMW's latest B47 diesel and B48 petrol four-cylinder units - all in 2.0-litre form, as with today's model.
They will be joined by BMW's recently unveiled B57 diesel and B58 petrol six-cylinder engines, which also use a standardised 500cc individual cylinder capacity for an overall volume of 3.0 litres.
The new 5 Series is also earmarked to receive a newly upgraded 444bhp 4.4-litre V8 petrol engine, recently launched in the 750i.
Other engine options will include a quad-turbocharged version of the new six-cylinder B57 diesel, which will be a successor to the M550d. Set to replace the existing tri-turbo N57 engine, this advanced 3.0-litre unit is said to adopt electrically driven turbos to bolster reserves beyond the already stout 376bhp and 545lb ft of today's model.
BMW also plans to offer the new 5 Series with the plug-in petrol-electric powertrain used in the 330e, 740e and X5 xDrive40e. The hybrid set-up mates a 2.0-litre four-cylinder petrol engine with an electric motor mounted within the gearbox and a lithium ion battery sited in the floor of the boot to provide an electric-only range of more than 20 miles.
The new 5 Series flagship will be the M5. Set to offer a choice between rear-wheel drive and optional four-wheel drive for the first time, it is tentatively due to be unveiled at the 2017 Geneva motor show. It will feature a developed version of the 4.4-litre V8 petrol engine.
Standard 5 Series models will receive either a standard six-speed manual gearbox or a new nine-speed automatic. The M5 will continue with a seven-speed dual-clutch automatic transmission. As with the new M5, some models will be offered with the choice of rear or optional four-wheel drive.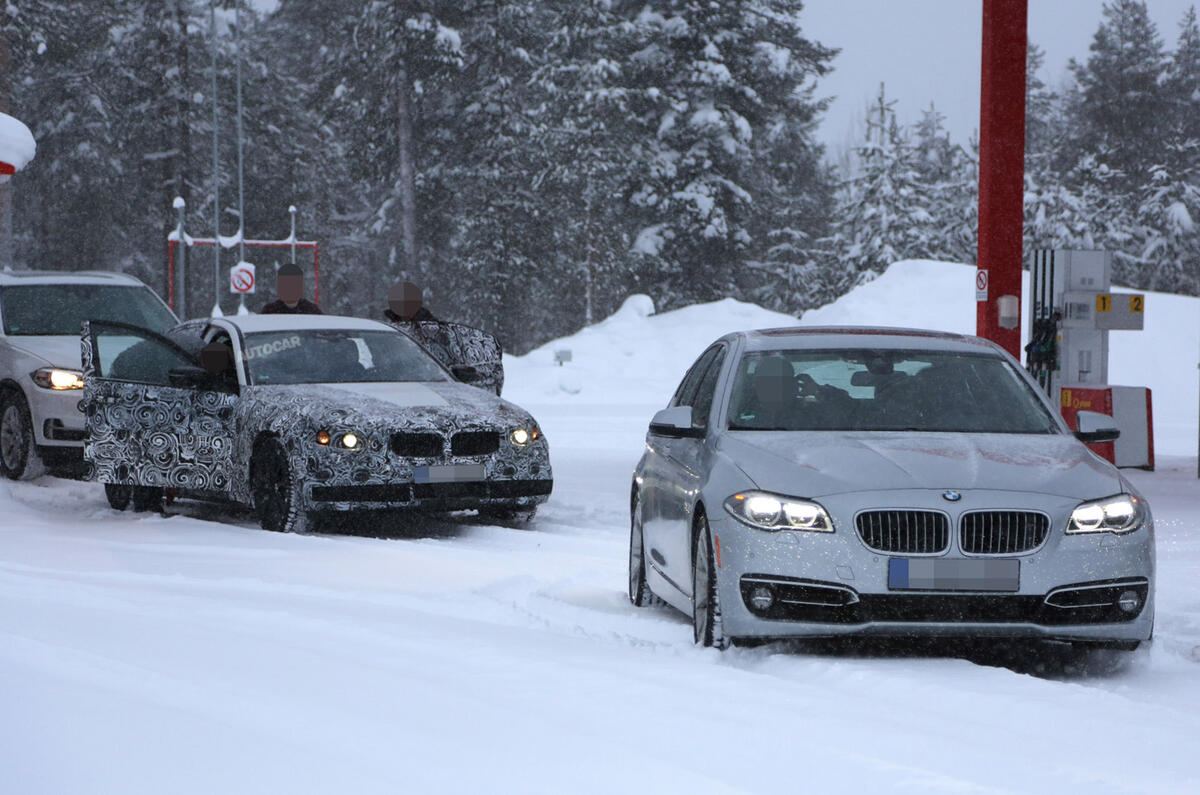 Comment: Matt Saunders - What the new BMW 5 Series must to do beat Jaguar's XF
The first thing the new 5 Series will need to do is return BMW to the top of its class for fuel economy and emissions. The current car's engines remain objectively competitive and subjectively very strong, but BMW buyers expect nothing short of class-leading company car tax liability. The new car's significant weight loss and nine-speed auto gearbox should deliver on that front.
On quality, practicality, technology and cool-headed rational appeal, the 5 Series' standards are already high, so any gains here will only consolidate outstanding selling points. An even more spacious cabin, fitted out with the 7 Series' excellent infotainment systems, will win the car a great many fans.
But to dethrone Jaguar's excellent new XF in Autocar's estimations, the new 5 Series will have to show greater warmth of character than its predecessor - and crisper, more delicate handling and a more fluent ride.
The inertness of the current BMW's steering and initial looseness of its close body control were disappointments when the car faced the XF recently.
But if BMW can integrate its latest active chassis and steering systems as discreetly as it did on the 7 Series and give the new 5 Series a dash more dynamic piquancy than its bigger brother, it will be on a winning trajectory.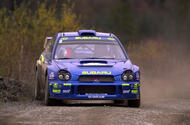 It's ten years since Richard Burns succumbed in his fight against a virulent brain tumour, and 14 years to the day since he won the WRC title
On this date 14 years ago I was slithering about in a quagmire in Margam Park in south Wales, wearing a pair of Tesco carrier bags inside my walking boots in a vain attempt to prevent muddy slop from penetrating my socks.
It was Sunday, the final day of the 2001 Wales Rally GB, and after three days following the World Rally Championship decider, I was longing for a hot bath and a change of underwear.
My mates and I were following the rally the proper way, haring around the Welsh countryside from stage to stage, then driving deep into the forests at night and sleeping in our cars to ensure we could grab a prime vantage point on the first stage of the next day.
Our convoy comprised a pair of Peugeot 306 D-Turbos and a Range Rover, all of which by the end of night one were ripe with a distinctive smell that can only be described as 'rally odour'.
It was a thrilling event, which had been dubbed 'the Battle of Britain' because Colin McRae (Ford) and Richard Burns (Subaru) were vying for the world championship. Even the mainstream media was bigging up the fight. Former champions Carlos Sainz and Tommi Mäkinen were also in contention.
During the event, keeping up with the leaderboard in those days before super-quick smartphones was a case of picking up whatever snippets of information you could via radio, text or better-informed fans.
We'd watched McRae win Thursday night's superspecial at a windy Cardiff Bay. When we witnessed him through Tyle, the second proper forest stage on Friday morning, he was on another planet to the other drivers in terms of pace and we were left in no doubt who was leading the rally.
What we didn't find out until later that day was that the Scot rolled his Focus WRC out of the rally on the very next stage.
Mäkinen and Sainz hit trouble and canny Burns needed to finish fourth or better to win the world title. As he and navigator Robert Reid splashed past us in Margam, to a deservedly loud cheer, he was on his way to a solid third place behind the Peugeots of Marcus Grönholm and Harri Rovanperä.
Burns melded speed with intelligence to scoop the WRC, but he certainly didn't want for the former. During his top-line career with Mitsubishi and Subaru, he won ten of the toughest events on the calendar, including the Safari Rally (twice), Australia (once) and of course Rally GB (three times).  
Four years to the day after he won rallying's biggest prize, Burns passed away following a fight against a brain tumour. So it is that November 25 remains a bittersweet day for his family, friends and many fans.
The richardburnsfoundation.com website is well worth five minutes of your time.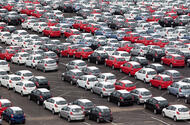 Government must maintain its current levels of investment in the automotive industry or risk becoming uncompetitive, warns Society of Motor Manufacturers and Traders
The UK government must continue to work with the country's automotive industry to ensure it stays competitive, according to Society of Motor Manufacturers and Traders president Gareth Jones.
Speaking at the SMMT's annual dinner in London, and ahead of tomorrow's autumn spending review, Jones said that current levels of investment in the UK's automotive industry must be maintained and warned of "devastating waste" if spending cuts undermine the current supply chain.
"So much has already been invested successfully, and to pull the rug away now would be a devastating waste," he said, "It's a stark reminder that while our industry is a net exporter, the export deficit for parts sits at almost £8 billion. However, with the right support, re-shoring to the UK is possible – and with £4 billion of potential growth, the benefits are worth it.
"We have shown Britain has what it takes to be a manufacturing powerhouse again. But we can't do it alone. So we say to government: 'Create the conditions that allow us to develop the quality products for which we are world-renowned. Back us to create the jobs, economic growth and prosperity that Britain needs. We have shown we can deliver; work with us to make sure that success continues.'"
Jones also outlined the key challenges faced by the automotive industry, including the planned EU referendum - described as the UK "leaving its most important trading partner" - and the continuing skills shortage. He also challenged the government to recognise the challenges of the automotive supply chain, which he says is severely affected by currency exchange rates and higher running costs. To grow, said Jones, those businesses need continued support from the government.
While the UK's productivity is falling behind that of its global competitors, Jones said automotive is one area where the UK excels. "We have the best record in Europe and our productivity has increased four times faster than the UK average," he said. "How? Sheer hard graft, hard-won investment and a culture that demands continuous improvement and innovation."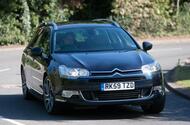 Radical new system will be available on all cars, and prioritise comfort, says Citroen boss
Citroen will launch a revolutionary new suspension system in 2017, with CEO Linda Jackson saying it will prioritise ride comfort without compromising body control.
The new suspension system will replace the hydropneumatic set-up that is utilised on the Citroen C5 at present, and will eventually be rolled out across the entire Citroen range.
"Comfort is a core value of the Citroen brand, and this is ours way to recreate the benefits of the hydropneumatic set-up in a more modern, more appropriate way," said Jackson.
Although Jackson declined to go in to specifics on how the system will work, she revealed Citroen engineers had been working on it in conjunction with a supplier for some time. Jackson would not be drawn on whether it would utlise an air system, or if it would be self-levelling.
However, despite the boss of Citroen's upmarket DS brand, Yves Bonnefont, previously saying that his firm was investigating a similar suspension system, Jackson claimed the technology would be available on Citroen cars only.
"I can guarantee it will be unique to Citroen," she said. "We have the opportunity to pick new technologies for the future and I am sure this one is best suited to Citroen's core values. I believe I can promise you this will be a Citroen-only system."
Jackson also reasserted her intention to reduce the number of Citroen bodystyles on sale by half. At present, she says there are 14 available, plus the Citroen C1, which is co-developed with Peugeot and Toyota. In future, she wants to offer seven body styles, plus the C1. Long-wheelbase vehicles, typically developed specifically for the Chinese market, will also be made in addition to these.
Despite the reduction in Citroen's model range, Jackson hopes to grow sales by 15% by 2020, to around 1.6m cars a year.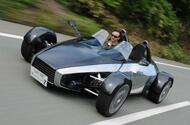 Look what happens when Pininfarina's ex-design director gets hold of an Elise R Ken Okuyama is the man behind cars such as the Ferrari Enzo and Maserati Quattroporte, back in his days as design director at Pininfarina.His love for cars is exceeded only by a love for wristwatches, especially TAG Heuers. Here, however, is a first: a sports car inspired by one of those watches, a Grand Carrera.The KO7 roadster, which uses a Lotus Elise R platform and powertrain, has two Carrera watches fitted to the dash, while dials, wheels, fuel cap and bodywork (draped in carbonfibre and polished aluminium) all extract design hints from the complex workings of a mechanical chronograph.The gutsy Toyota 2ZZ-GE engine (there are plans for a Cosworth engine, too) generates 207bhp. With kerb weight down from the Lotus's 900kg to 790kg, the KO7 clocked a 0-62mph time of 5.0sec (according to the stopwatch on the Grand Carrera), just eclipsing the Elise R's best time.Producing beefy torque from as low as 2500rpm, the now-out-of-production powerplant spins all the way to 7500rpm and offers better linkage feel between the gears.Aided by Japanese engineering firm AIM, which has built engines for Le Mans race cars, Okuyama's team retuned the handling by revising the dampers, lengthening the arms and modifying the steering column and gear ratio.Heroic on the twisties, the KO7 has perfectly weighted steering, while the 17-inch Dunlop tyres deliver loads of grip.You'll certainly stand out from the crowd, but more than £150k for what is essentially a heavily-modifed Elise is pushing it a bit. And that's before the even more expensive Cosworth version arrives, which, admittedly, would also boost the thrill factor out of sight.Still, lovers of design will appreciate its interesting looks and there's also the rarity value of such a niche Japanese special to consider.But most amazingly, Okuyama has made big structural modifications but still managed to retain outstanding ride quality.Peter LyonKen Okuyama KO7Price £152,000 (est); Engine 4 cyls, 2000cc, petrol; Power 207bhp at 8300rpm; Torque 152lb ft at 7000rpm; 0-62mph 5.0sec (est); Top speed 150mph; (est) Gearbox 6-spd manual; Kerb weight 790kg; Economy 24mpg (est); CO2 NA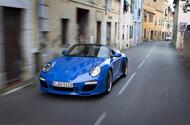 If you're into collecting exclusive Porsches, the new 911 Speedster makes perfect sense To understand the point of the new Porsche 911 Speedster requires rewiring your brain to accept that cool, detached logic has really very little to do with it.For if you allow common sense even a glimpse of the Speedster, it will start to ask questions. Awkward ones like, "Couldn't I buy a GT3 and a Boxster Spyder and still have a five-figure sum left over?" Ah yes, Porsche will tell you, but they will not be exclusive.Or, put more properly, Exclusive. The Speedster follows hot on the heels of last year's Sport Classic as the latest product retailed by Porsche's Exclusive department.These are the wacky folks in Stuttgart who over the last quarter century or so have brought you cars such as the shove-snouted 930 Turbo, 968 Turbo S, 993 Turbo S and, last year, the 997 Sport Classic. And they're not kidding about the exclusivity: apparently out of homage to the first 1954 Speedster, just 356 are going to be built, each one retailing for £144,100.By comparison, the original 356 and subsequent G-series 911 and 964-based Speedsters (of which 4144, 2103 and 930 respectively were built) were positively common.At its heart, this new Speedster takes the wide body of the Carrera 4S Cabriolet but the rear-drive, 402bhp upgraded powertrain from the Sport Classic which will next year become standardised in the 911 GTS.PDK is the only available transmission. Wide Fuchs-style wheels, as well as the front and rear bumpers and valances, are also Sport Classic carry-overs.But your attention is drawn first to the signature double-bubble hood cover and the shortened windscreen, abbreviated to the tune of 60mm. Unlike previous Speedsters, the rake of the screen remains unchanged. But also unlike its forebears, you don't have to sign papers saying you understand your Speedster is not waterproof; this one emphatically is.The hood mechanism is more complex than complicated and putting it up or down requires none of the wrestling demanded of you by a Boxster Spyder.To raise it, electrics lift the hood cover, which you then manually hinge back to provide access to the hood itself. You then pull the hood into place and dive inside to secure it to the windscreen, before leaping out to lower the cover again, dive back inside to tension the rear roof struts and finally use the electrics once more to clamp it down on the now safely closed roof cover. Porsche says one person, suitably trained, can do it in under two minutes.The weight shed by removing various electric roof motors and adding aluminium doors and PCCB carbon brakes is matched exactly by that gained by the wide body and endless equipment list, meaning the Speedster weighs not one kilo more or less than a C2S Cabriolet. The result is that it drives very much as you'd expect, offering flashing performance, admirable body rigidity and superb steering, chassis balance and poise.But you could say as much about any convertible 911, and this is not why the Speedster will sell.Instead, it will go to those who buy into an interior so covered in leather that even the air vents and coat hooks are swaddled in the stuff. They'll love the anodised steel kickplates, the unique series number of their car (which they can choose) and the 'Speedster' inlaid into the handbrake.It is, in short, a car for completists or for those turned on by ownership of something others cannot have. It's a great car, but that's more because it's a 911 than because it's a Speedster. Its value, therefore, is defined almost entirely by your desire to be Exclusive.Porsche 911 SpeedsterPrice £144,100; Engine 6 cyls, 3800cc, petrol; Power 402bhp at 7300rpm; Torque 310lb ft at 4200rpm; 0-62mph 4.4sec; Top speed 190mph; Gearbox 7-spd dual-clutch automatic; Kerb weight 1540kg; Economy 27.4mpg; CO2 242g/km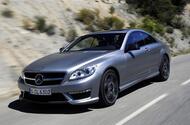 New twin turbo engine transforms CL63 into a fire-spitting monster In theory at least, we're at best grudgingly accepting the current trend of swapping large capacity normally aspirated engines for smaller units using turbos to make up the difference.True fuel consumption and emissions can be improved this way, but at what cost? The first victims are usually the throttle response and noise.But not this time. AMG is in the process of replacing its much loved 6.2-litre V8 with a 5.5-litre direct injection 'biturbo' motor. It's first been fitted to the facelifted CL-coupé, which not only uses a staggering 38% less fuel, but has an extra 16 horses to prod the total up to 536bhp and a whacking 125lb ft more torque.Impressive but not that difficult to predict. What these numbers don't prepare you for is the ground-trembling thunder, and that's just when you start the thing up.Large turbo engines aren't meant to sound like this. Nor are they meant to respond to the throttle like the CL63, either. The secret would seem to be not more turbo pressure, but less. Because the engine is still large, Mercedes can afford to blow only moderate amounts of boost through it, which means the engine can run a compression ratio of 10.0:1, a number you'd normally associate with a normally aspirated car.So there's no off-boost lethargy at all, or any sudden uncontrollable bang in the back when it kicks in. Any revs in any gear and the thing just flies.In fact, its character and sound is more akin to the old 5.5-litre supercharged motor AMG used before the 6.2, only with much more shove. We loved that old engine, and anyone who buys any of the AMG products this engine filters into are going to love it too.As for the CL, the new motor with its solid wall of torque from 2000rpm has transformed it. It now feels epically, heroically quick. It's still large and heavy but handles its bulk remarkably well, even in very tricky conditions.All we'd quibble about is the firm ride, even in comfort mode and the fact that you don't really want to see an interior littered with quite so many parts from lesser Mercs. At £111,985, you've earned the right to a bespoke cabin.Then again, with one twitch of your foot and one bellow from that engine and you're likely to forgive it everything. Just imagine what it's going to be like in a C-Class.Mercedes-AMG CL63Price £111,986; Engine V8, 5461cc, twin turbocharged, petrol; Power 536bhp at 5500rpm; Torque 589lb ft at 2000-4500rpm; 0-62mph 4.6sec (est); Top speed 186mph; Gearbox 7-spd automatic; Kerb weight 2145kg; Economy 39.2 (combined); CO2 244g/km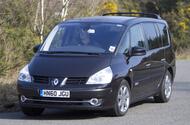 As a seven-seater the Grand Espace no longer does anything that rivals can't equal or improve upon This is the recently facelifted Renault Grand Espace. The French firm has seen fit to leave its popular and class-defining Espace MPV largely well alone in recent years, and so it is that this latest version appears largely unchanged from its immediate predecessors.What we get are minor exterior styling changes, EU-compliant LED daytime running lights and a revised 2.0-litre dCi engine now available in both 148bhp and 173bhp forms, each with improved economy and emissions figures: 170g/km and 43.5mpg combined for the 148bhp manual-only version, and 189g/km and 39.2mpg for the 173bhp six-speed auto as tested. TomTom's integrated live update sat-nav is now standard across the range.Broadly speaking, it's a case of as you were. Everything that has stood the Grand Espace in such good stead remains, so you get a comfortable driving position, a bright, spacious cabin and space for five rear passengers with individually sliding, tilting and folding middle row and rear seats which can also be completely removed for extra luggage and load space.Kids will be more than comfortable in the back, but bear in mind that a relatively high floor means that adult passengers, even in the middle row, may not be so well accommodated.But it's the Espace's innovatively styled minimalist dash, its relaxed, loping ride and uniquely pleasant interior ambience that set the car apart. Only the odd muted crash-thump is heard in the cabin, while road noise is at a minimum on all but the harshest surfaces.Stray above a legal motorway cruise and there's some wind noise around the split A-pillars, but otherwise it's a refined ride. Refined too is the dCi engine. Its gravelly note is audible but not intrusive, while in 173bhp form it's more than strong enough to shift the car's considerable bulk. Economy isn't great, however, and, despite the official figures, we struggled to hit a 30mpg average.If you're after at least a hint of driver appeal from your MPV then an S-Max scores where an Espace doesn't. But if you fancy a people mover with a more laid back, regal loftiness, then the Grand Espace still delivers.Renault Grand Espace Dynamique TomTom dCi 175 AutoPrice £29,100; Engine 4 cyls, 1995cc, turbocharged diesel; Power 173bhp at 3750rpm; Torque 266lb ft at 1750rpm; 0-62mph 4.6sec (est); Top speed 145mph (est); Gearbox 6-spd automatic; Kerb weight 1830kg; Economy 39.2 (combined); CO2 189g/km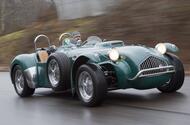 Modern-day recreation offers fast and evocative motoring with a sepia tint The blokes from one of our sister titles, Classic & Sports Car, stood next to the Allard J2X Mk2 in our car park, sucked their teeth and tilted their heads. "Well," they said, "it's not as bad as it could be, is it?"So that's the verdict of people who know the original Allard J2X, the 1950s road car and Le Mans racer. This follow-up, this 21st-century recreation, similar of skin but different underneath, officially 'could be worse'. Talk about damning with faint praise.The original Allard was a British-built special with American V8 power. The 2011 variant, made in Canada, is a Mk2, not a remake. It's a longer, more habitable and more capable 'continuation' rather than, like myriad Cobra and GT40-alikes, a replica.Beneath a GRP body (which looks almost, but curiously not quite, like the original) lies a tubular steel chassis suspended by wishbones at each end, with beefy brakes and a modern steering rack.Detroit iron is retained, in the not insubstantial form of a 5.7-litre Chevy V8, making a tidy 350bhp, while the brakes, but not the steering, get servo assistance.The engine's lovely in a car this light. There's ample power in any gear, it makes a terrific sound whether you're on or off the throttle and the gearshift, although long, is accurate. Allard reckons the J2X is good for 60mph in 4.6sec, which I don't doubt. The pedals are well spaced and weighted too.Despite the MkII's increased dimensions over the original, the Allard retains an old-school driving position. The seats are small and the big wheel sits in your lap. The steering itself is precise and nicely weighted, and there's sound road feel, too.The Allard is enjoyable to drive. It rides well and grip is strong, although you'll want to be on your game if you're messing with the limits – the Allard slides fairly progressively but the driving position means it's not easy to steer quickly.I borrowed a pair of orange-lensed goggles, to give the world an eerily appropriate sepia tint. Didn't stop my eyes watering, mind. Though that might have been the £125,000 on-the-road price.Allard J2X MkIIPrice £125,000; Engine V8, 5733cc, petrol; Power 350bhp at 5200rpm; Torque 400lb ft at 3500rpm; 0-62mph 4.6sec (est); Top speed 145mph (est); Gearbox 5-spd manual; Kerb weight 1250kg; Economy NA; CO2 NA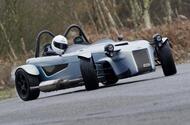 Caterham alternative shows promise but is ambitiously priced For anyone in the market for a lightweight special, but not tempted by any of the usual suspects, there is now the alternative choice of the Toniq CB.Cornish-based Toniq is not entirely new, though, having previously launched the Toniq-R in 2003. Although there is a certain styling similarity between the R and this latest model, the difference is that while the R was based around a Caterham Seven chassis, the CB range uses a proprietary tubular design.The engine is a 2.0-litre Ford Duratec, available in a range of power outputs from 180bhp to 250bhp. Caterham uses the same powerplant in its mid-range Sevens, making the CB200 tested here the equivalent of an R400. Meaning no shortage of performance; Toniq claims 0-60mph in 4.0sec.That claim is believable, given the Toniq's featherweight approach – there aren't any doors – plus decent traction. A limited-slip differential is standard, although the sticky Yokohama A048 tyres fitted to our test car are optional.From experience of other applications of the Duratec engine, 200bhp is also a good compromise between top-end power and mid-range flexibility; the CB200 is able to pull cleanly from low revs with little fuss while emitting a pleasantly old-school gurgle.Not that changing gear is something to be avoided; the Mazda-sourced six-speed transmission is both light to use and satisfyingly precise. The clutch take-up on this particular example could be smoother, though, especially in first gear.There is also room for improvement in terms of ride and handling – the set-up of this test car had too much understeer for track use and suffered from bump steer on a particularly choppy B-road – but Toniq has clearly developed a sound basis from which to start.The steering has plenty of lock, with appropriate gearing and weight. The brakes have good pedal feel and bite. And for this type of car there is reasonable ride comfort, without sacrificing body control.The chassis may not yet have the polish of either a Caterham or Ariel, but in terms of the basic fundamentals Toniq is already ahead of some more established competitors.Going forward, the priority for Toniq has to be to refine the chassis and improve on the surrounding components, as the fit and finish is currently not up to standard (it may have a hi-tech digital dash, but no accurate or easy-to-decipher fuel gauge).Some of which could be forgiven if the Toniq offered a price advantage, but with the CB starting at £33,000 and this model costing £34,200, the Toniq is no less expensive than the equivalent Caterham. Which is brave, to put it kindly.Jamie CorstorphineToniq CB200Price £34,200; Engine 4 cyls, 1999cc, petrol; Power 200bhp; Torque NA; 0-62mph 4.0sec (est); Top speed NA; Gearbox 6-spd manual; Kerb weight 500kg (est); Economy NA; CO2 NA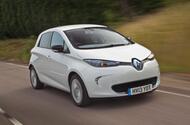 Being an early(ish) adopter appears to have its advantages
It wasn't my intention to turn this into a regular blog, but such has been the reaction (good and bad) to my decision to lease a Renault Zoe for the next two years that I'll keep going until the subject runs out of steam. Which, judging by predictions for electric car sales growth, will be sometime around 2020…
You can read the first piece explaining why we've opted for the Zoe as our next family car (real money, real prices – not journalist's whim at someone else's expense) here.
As then, I'll try to keep my thoughts rational rather than evangelical - I don't own any tie-dye T-shirts and I'm not hell-bent on saving the planet, but I like the upsides of electric cars (instant torque, silent travel and so on) and I really like saving money. I also understand that electric cars only work well under very specific circumstances and that they aren't for everyone.
Those criteria seem to be widening, though, as ranges improve, the charging infrastructure grows and tax breaks are made more evident.
I know this first hand now, because the dealer I've bought the car from emailed the other day and said he'd deliver our car for free. Brilliant though they have been, I was nonetheless somewhat taken aback by this unprompted generosity. However, it turns out two of the many people who emailed me for more information after reading my first blog have gone on to buy Zoes from the same dealer. As the growing number of electric and plug-in hybrid sales suggest, there seems to be a small but significant number of people on the cusp of making the switch.
So - first dilemma: should I name the dealer? I would have felt more comfortable doing so without having been given a freebie, but as they have been beyond excellent in their help and communication, I will: the chap to ask for is Darren Briscoe and the dealership is Bristol Street Motors in Derby. Consistently, they have had the best Zoe deals I've found online, in a variety of two and three-year packages, and the service has been top-notch. But, to be absolutely clear and unbiased, other Renault dealers are available.
If Derby is too far, then I should add that, during my shopping around phase, I also found that most Renault dealers have specific people dedicated to handling electric car sales, and that they are among the most knowledgeable there are. I also suspect they are under-utilised: certainly the level of service wherever I enquired was superb. Being an early(ish) adopter feels like I've opened the door to an exclusive club, where top-notch service comes as standard. It's a rather enjoyable nuance of this car-buying journey that is worth highlighting.
Since the previous blog, I've also had the 'free' Chargemaster electric charging point installed on the side of my garage. I was a little nervous about this, as the idea of drilling holes in something I pay a substantial mortgage on made me a little queasy. I needn't have worried: the chap phoned the day before, was punctual, polite, quick and thorough. His cabling is a work of art. The charge point itself looks rather smart. It felt slightly bizarre to take half a day of his time, plus all the equipment, without parting with a penny beyond the lease. However, while the incentive is there from the government and Renault, I'm delighted to take advantage of it. It's another bonus that comes with getting in on the electric car movement early. Now all we need is the car...
It has been almost three months, but last week we got news that our Zoe is finally at the docks in Southampton. From there, bizarrely, it goes to Derby, and then back to our home in London (nobody said the supply chain was green). The whole process should take around two weeks, including the obligatory paperwork and inspection hold-ups.
Next time I write, the Zoe will be on our driveway.
Previous blog:
Buying a Renault Zoe: My name is Jim Holder and I've bought an electric car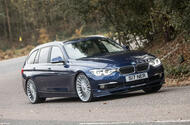 Alpina's D3 saloon and estate benefit from the latest BMW 3 Series updates. We've always loved it, but is it still as beguiling as ever in this latest form? Arguably the only car you'd ever need, especially if you option your Alpina D3 as a Touring model, like this example. Why? How about 0-62mph in 4.6sec and 170mph flat out, yet the claimed ability to achieve more than 52mpg while carrying a boot full of flat-pack furniture?For those not familiar with the company, Alpina offers a different kind of performance car to those offered by BMW's own M division. While an M3 is in your face, with its wide body and parping exhaust, an Alpina 3 Series is a much more subtle proposition.Not only does Alpina use a standard-width bodyshell, but it also fits a torque-converter automatic gearbox. While going quickly is important to Alpina, so are comfort and ease of use over long distances at sustained high speed. With that in mind, the D3 comes with a reworked version of BMW's twin-turbocharged straight-six diesel.Alpina also modifies the engine to increase power to an impressive 345bhp and torque to a gargantuan 516Ib ft, while its craftsmen look at almost every aspect of the vehicle. Cars are hand finished, with an almost limitless range of interior personalisation options and the signature Alpina look externally.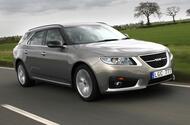 Pre-production drive of early Saab 9-5 estate shows it's a car with real promise This is a pre-production variant of the Saab 9-5 SportWagon, which will go on sale in September. Examples are being tuned in the UK now; Saab intends to tune chassis of all its future models in Britain in future – something it used to do before GM canned the practice.We've driven three SportWagons, with three different chassis settings. Spring, damper and roll bar rates are all re-tuned from current saloons, and there are new top mounts for the front suspension.The cars we drove were made from early production tooling, so a lot of the moulds weren't yet grained. Materials were good enough, though, to make you realise that the 9-5 wagon will get a capacious (527 litre) and well-finished luggage area, with a deep under-floor storage well. There's ample room in the back seats, too, though you'd expect nothing less of a car over 5m long.To drive? The Wagon is promising. An entry point 'comfort' chassis setting is in its early tuning stages, which has the potential to be satisfyingly engaging if a jiggly secondary ride can be sorted.A passively-damped Sports chassis is more or less finished, and it proves pretty good. It controls body movements very well and is pleasingly agile, though it too could use its low speed ride being smoothed; it's harsh below around 40mph.For me, best was the optional DriveSense chassis, which brings with it magnetically-controlled dampers. These sort out the ride while retaining the sport chassis' body control, at the expense of occasionally being caught out by sudden changes in suspension loading, such as mid-corner bumps. The passive 'Sports' chassis is more honest and more consistent, but until its ride is improved, the DriveSense chassis is superior.All three steer pleasingly; more so than any front-drive rivals - consistent, accurate, responsive and linear.These chassis set-ups will make their way onto 9-5 saloons, too - Saab's intention is that you won't be able to tell the difference unless you look over your shoulder.The Wagon's front cockpit, then, is the same as the saloon's: a mix of interesting Saab-esque touches and a few GM hangovers that prevent the 9-5 feeling as premium as a BMW 5 Series or Mercedes-Benz E-Class.Ditto the diesel powertrains. There's nothing wrong with the delivery, but while Saab has done what it can with the NVH, and it's miles ahead of a Vauxhall Insignia, noise levels are below class average.Maybe. We predict there'll still be a couple of rough edges, especially if you're looking for a diesel drivetrain that has the same finesse as a BMW or a Mercedes.Saab 9-5 SportWagon 2.0 TTiD 190Price £30,300; Engine 4 cyls, 1956cc, turbocharged, diesel; Power 187bhp at 4000rpm; Torque 295lb ft at 1750rpm; 0-62mph 8.5sec (est); Top speed 140mph (est); Gearbox 6-spd manual; Kerb weight 1910kg; Economy 42.8mpg; CO2 174g/km
Fleet-friendly Alfa 159 leaves too much to be desired on quality and refinement to rival the best in class Alfa Romeo's now rather elderly 159, which has just been given a stay of execution. Its replacement, the Giulia, has been delayed until 2013; sent back to the drawing board for a styling rethink, or so the rumour goes.And with this, the 2011-model-year 159, Alfa is taking one last crack at the UK fleet market before the Giulia arrives. This 159 has been on sale since the turn of the year in 168bhp turbodiesel form, but only now are examples of the lower-emissions 134bhp 2.0-litre oil-burner arriving in Britain, which squeezes in for 19% benefit-in-kind company car tax, and for VED band E for a £115 road tax disc.The cleanest diesel version of the Honda Accord, Mazda 6, Seat Exeo, Skoda Superb and Volvo S60 miss one or the other of those classifications, some miss both. Although, over its life span there have been a variety of petrol and diesel engines for motorists to choose from, including the range-topping 3.2-litre V6 powerplant.At five years old, the 159 still looks remarkably fresh and appealing. The interior isn't quite as convincing, despite the addition of some new leather upholstery and 'black aluminium' fascia trim which is as attractive as it is unusual.The 159's driving position feels high, the seats slightly narrow and short of squab. And material quality is a little shoddy too: our test car had a few too many rough, flimsy and sharp plastics to do Alfa's quality men much credit.The 159 is clattery at idle, and unusually coarse by class standards above 3000rpm. It's got plenty of usable torque and a slick six-speed box, but there's more turbo lag than you expect, too.The 159 rides and handles acceptably, but it's certainly no sports saloon, coming up short in terms of responsiveness and dynamic poise, as well as refinement.Its steering encapsulates the nature of the car perfectly: the wheel's imaginatively contoured and beautifully tactile, wrapped in black leather – but it sprouts towards you at an awkward angle, as if the steering column ran through the bulkhead between your feet.It also acts on the front wheels with a variable pace, giving the car an unusually large and unpleasant 'dead-zone' of steering angle right at the straight ahead, and then a tendency to dart towards an apex mid-corner that comes without a matching increase in required steering weight.All things considered, the car's grippy and reasonably game, but feels a little too inert and unpredictable to drive with precision or get much satisfaction from.This new 159 remains quite alluring in its own alternative, Italian fashionista way, but unless you're offered a particularly appealing contract hire rate, we'd shop elsewhere – even if you do have to pay a little more company car tax.A Ford Mondeo is a much more capable saloon, and a BMW 318d, which is broadly comparable to the 159 on price if not equipment, is a much more rewarding drive.Alfa Romeo 159 2.0 JTDM LussoPrice £24,150; Engine 4 cyls in line, 1956cc, turbocharged, diesel; Power 134bhp at 4000rpm; Torque 258lb ft at 1750rpm; 0-62mph 9.9sec; Top speed 126mph; Gearbox 6-spd manual; Kerb weight 1490kg; Economy 55.4mpg; CO2 134g/km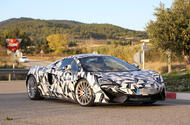 New variant of McLaren's 570S will be geared towards long-distance touring but will keep its sports car credentials
McLaren is readying a new variant of its 570S sports car to launch in the first half of next year.
The new 570S GT will be designed more around luxury grand touring than outright performance, and is envisaged as being a more practical and spacious model. 
The most obvious styling change for the 570S GT comes with its elongated rear panel - significantly different from the glass lid used to cover the V8 engine of the 570S in regular models. Autocar understands the extra space liberated here will be used for storage, while the car will also retain its smaller front aperture. A more luxurious interior than the standard 570S is also expected.
One thing that won't change for the GT variant is its powertrain. The car will keep its twin-turbocharged 3.8-litre V8 engine, producing the same 562bhp and 443lb ft of torque as in the regular 570S. Despite a nominal increase in weight compared with the standard car, which clocks in at 1313kg, McLaren will be looking to match the standard 570S's 0-62mph sprint time of 3.1sec and its top speed of 204mph.
Following the 570S GT, McLaren's attentions will quickly turn to its next model launch, already confirmed as being a Spider variant of the 570S. Again keeping that car's V8 powertrain, the open-top 570S will feature a folding hard-top roof in the same vein as McLaren's other convertible models. The price gap between McLaren's coupé and convertible cars is typically around £20,000, meaning the 570S Spider will command a price tag of around £165,000.
The 570S GT will be the first model of its type that McLaren has produced - meaning it's likely to be priced above even the 570S Spider, but still below the £195,000 650S.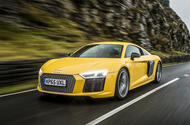 Our first UK drive shows that few supercars offer as rounded a package as Audi's new R8. It isn't the last word dynamically but it still has a lot to offer It's the new R8, in its most powerful, expensive format. We've previously sampled the same car on the smooth roads of southern Portugal and the sensational Portimao circuit. That late-summer sojourn out of the way, it's down to the nitty gritty: namely, England and Wales in the mire of mid-November.Aside from being right-hand drive, in detail the Plus model remains the same as we left it: the uprated 5.2-litre V10 behind your head, sending power to all four wheels via a seven-speed dual-clutch automatic gearbox and multi-plate clutch differential, and with a lighter, stiffer body thanks to the introduction of carbonfibre-reinforced plastic into the otherwise mostly aluminium build. It's yours for £134,500. Onward.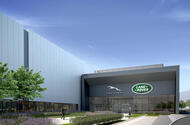 New facility in Wolverhampton set to double in size due to strong demand, creating hundreds of new jobs
Jaguar Land Rover's new engine production plant in Wolverhampton is to double in size, the company has revealed.
The decision has been made off the back of "global demand for current and future models", and will create hundreds of new jobs. The new jobs at the plant will help boost JLR's workforce to 40,000 next year, as JLR boss Ralf Speth revealed to Autocar last week.
The facility in Wolverhampton currently builds JLR's Ingenium diesel engines, engines which are or will be found in the Jaguar XE, XF and F-Pace, the Land Rover Discovery Sport and the Range Rover Evoque. The Ingenium family is modular in size, and will also grow to include petrol variants, supplying all three of JLR's production plants. 
The plant, which has so far built 50,000 engines, employs around 700 people at present, with further recruitment onging. The plant's size will grow to 200,000 square metres following the expansion, and investment in it now stands at £1 billion, which JLR says makes the plant the most significant automotive facility built in Britain in the past decade.
"This latest news from the UK's leading manufacturing investor is a clear signal of the company's long-term commitment to Britain," read a JLR statement.
JLR has also revealed that it is expected to post lower profits than its £2.61bn pre-tax profit in 2014/15 due to major investments and the loss of hundreds of cars following the blast at the Tianjin port earlier this year.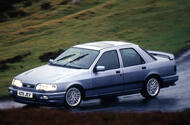 Ford Sapphire RS Cosworth
With all the excitement surrounding the new Focus RS and its sub-£30k price, the time is right to look at Ford's RS-badged past masters

The all-new Ford Focus RS is set to redefine the hot hatchback genre when it arrives next year. It'll be the latest in a long line of RS-branded Ford models and, luckily, the used car market has one to suit every budget.

1 - Ford Sapphire RS Cosworth (1988-1992)

Prices for Sierra Cosworths have skyrocketed in the past year or so. With RS500s now commanding well in excess of £60,000 and good examples of the 'normal' three-door Cossie comfortably topping £30,000, the Sapphire looks a relative bargain.

Sharing the same 2.0-litre turbocharged 'YB' lump as the earlier cars and later Escort Cosworth, the Sapphire was intended to provide a stiffer platform for rallying. Early cars were rear drive, but in 1990 four-wheel drive became standard. You can pick up a minter for less than £15,000 and project cars are much, much cheaper.

2 - Ford Focus RS Mk1 (2002-2003)

Few modern hot hatches seem to court as much controversy as the Mk1 Focus RS. Depending on what you read or who you talk to, it's either one of the most entertaining front-drive chassis of this century or a torque-steering liability.

Still, with modern cars more insulating than ever, lots of people see the appeal of the raw RS. Thanks to a nominal 212bhp and standard limited-slip diff, 0-60mph falls in just 5.9sec, and it looks like it just drove off a rally stage.

Ford made 4501 examples, and a good chunk of them still live. About £7000 will net you a high-mileage car, but budget nearer £10,000 for a tidy one.

3 - Ford RS200 (1984-1986)

If we're being brutal, the RS200 homologated rally special was a bit of a flop. Late to the Group B party, it got a best result of third on the 1986 Swedish Rally before the class was banned for 1987. Even so, it looked like no other rally car at the time, as it made no effort to look like any Ford production vehicle.

While Ghia should be thanked for the strangely attractive styling, Cosworth was once again in charge of the engine, with a turbocharged development of the BDA fitted amidships. Power ranged from 250bhp for the road cars to more than 600bhp for the Evolution models.

If that sounds tempting, you'll need deep pockets. The cheapest currently out there is a quarter of a million quid.

4 - Ford Fiesta RS1800 (1992-1997)

Entry to the RS club doesn't have to break the bank, as demonstrated by the Fiesta RS1800. Launched in 1992 as a replacement for the wayward Fiesta RS Turbo, it replaced the laggy CVH turbo engine with a 130bhp version of Ford's new 1.8-litre Zetec motor.

The 0-60mph sprint increased by 0.2sec to 8.1sec but it was still rapid for such a small car back then. As well as the boy-racer bodykit, you got Recaro seats and tweaks to the suspension.

You can pick up one for comfortably less than £5000 today, but the challenge could be finding one. Only a few thousand were made and fewer still remain.

5 - Ford Escort RS1600 (1970-1974)

This may not be the first RS-badged Ford (the German-market 20M RS takes that honour), but it is the one that cemented the brand's reputation.

A car truly developed for motorsport, it shouldn't be confused with the simpler and cheaper RS2000. Not only were all RS1600s specially built by Ford's Advanced Vehicle Operations and fully seam welded for strength, but they also received Cosworth's famous BDA twin-cam powerplant. Good for 120bhp in the road cars, they went on to produce well over 200bhp in competition cars.

With any three-door Mk1 Escort now in great demand, the RS1600 has become seriously expensive, at £50k-plus. This or a pair of new Focus RSs?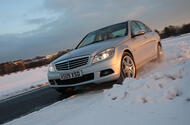 Winter driving can make negotiating the road and maintaining your vehicle harder - here is Autocar's definitive guide to winter driving
With temperatures dipping and some forecasters warning that 2015 could bring the coldest winter for over 50 years, it's time to think about how to protect yourself, and your car, for driving during the winter months.
WINTER CAR MAINTENANCE
Winter driving puts an increased strain on both you and your car, so it's important to make sure that everything is in good order.
A few simple checks can greatly reduce the chance of a breakdown, as well as potentially making your car easier and less stressful to drive in winter ice and snow.
Fixing something that's relatively inexpensive now, after all, might avoid a much more costly failure in the colder conditions – or prevent you from having to pay a costly recovery fee after becoming stranded somewhere.
To ensure you don't fall foul of the conditions, here's our list of recommended winter car maintenance tips.
The bare essentials
As a minimum, make sure you have done all your regular checks before winter sets in. Check your car's oil level, coolant level, tyre pressures and lights. If your car hasn't been serviced for some time, it might be worth getting it done before winter sets in. It'll help ensure that everything's in good order before the temperature falls.
Now's also the time to attend to any mechanical or electrical faults, as they could bring your car grinding to a halt in the worst possible weather. Test all of your car's systems as well, as you don't want to find out later that things like your heated rear windscreen have failed.
Check your antifreeze
If your car's cooling system doesn't have the correct amount of antifreeze in it, you could experience a major failure when the thermometers start falling below zero.
Get an antifreeze tester from your local motor factors and check your handbook to see what the mixture should be, and what kind of antifreeze you should be using. Any local dealer or garage will be able to test it for you, if need be.
Inspect the rest of the cooling system as well to ensure that the radiator, coolant hoses and water pump are free from leaks or visible damage.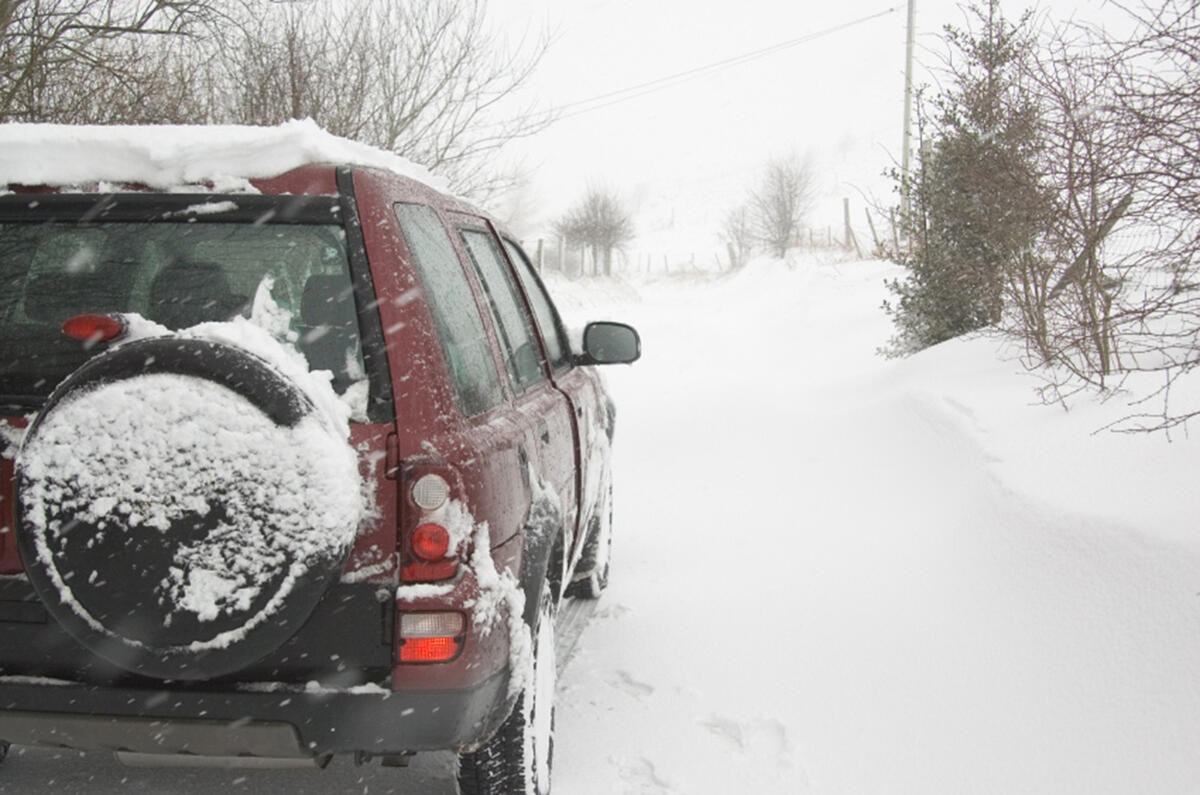 Take care of your car's battery
The cold can take its toll on your car's battery, even more so if you're not driving regularly. If you find your car slow to start as the temperature falls, your battery is most likely on its way out. So if you've any doubts about the condition of the battery, get it tested by a local dealer or garage.
If your car's battery goes flat if you leave it several days, because of a fault or drains caused by an alarm system, consider investing in a trickle charger to keep it topped up – or get an automotive electrician to resolve any issues.
Keep your lights bright
Besides making sure all your lights work properly, if you know your car's light lenses are damaged or faded then consider picking up a decent scratch repair kit for around £14.99. Carry a set of spare bulbs in your car, too, to avoid getting caught out.
Older cars may also benefit from an upgrade to more powerful bulbs in order to improve visibility, but make sure to choose compatible and appropriate bulbs.
Inspect your brakes
Rattles, squeals, shakes, a soft brake pedal and a noticeable increase in stopping distance are all signs that your car's braking system is in need of attention.
Stopping distances are vastly increased on icy or snowy roads, and worn or faulty brakes will only exacerbate them further - so it's best to get them looked at.
Give your tyres a once-over
The condition and quality of your tyres will make a dramatic difference to how your car performs on wintery roads. If the tread is low, the sidewalls are damaged, you've a slow puncture or they're a budget brand, you may find your car much harder to control.
Check them over carefully and replace if the tread is low or there's any sign of damage. You may also want to consider changing to high-quality tyres, if possible.
Maintain your visibility
One of the biggest dangers in winter is a lack of visibility. Replace any wiper blades that are in poor condition with high-quality items, top up your washer fluid with winter-mixture screenwash and carry clean cloths to wipe down your glass and side mirrors.
It's advisable to carry additional screenwash in the car. Running out can quickly lead to your windscreen becoming obscured by salt and grime. You may also want to get any windscreen chips or cracks looked at, as the cold could lead to them becoming much more severe.
Lubricate seals, locks and hinges
The cold temperatures can cause doors to stick to weather seals, in turn making the doors hard to open or even damaging the seals themselves. Don't use Vaseline to lubricate the seals, as it will degrade the rubber. Use a quality rubber care stick like Gummi Pflege instead.
It's worth taking a minute to go around the car with a can of silicone lubricant as well, and spraying it in to hinges, locks and linkages. It'll stop things sticking when the temperature falls. Don't use WD-40 though, as it's not a suitable substitute for proper lubrication.
Pack a survival kit
Even after you're done prepping your car for winter, take time to prepare in case the worst happens. Pack a bag with spare bulbs, jump leads, a torch, a decent tow strap, a high-visibility vest, warm clothes, a charger for your phone, some chocolate and some bottled water. Even if you just get stuck in a jam, they could come in handy.
If your area experiences regular or occasionally severe snowfall, consider carrying some wooden planks, a shovel and some old carpet; all of this can be used to help get a stuck car moving.
It may be beneficial, if you have them, to pack a small selection of tools and spares - like a bottle of coolant, oil and an ancillary belt.
Consider winter tyres
The UK has among the slowest uptakes for winter or all-weather tyres in Europe. As soon as temperatures drop below seven degrees, winter tyres are proven to reduce stopping distances and make your car easier to control.
Winter tyres are expensive but they're well worth it, and if you're going to be doing a lot of travelling it'll make driving a lot safer and less stressful. You can find more information on winter tyres by scrolling down this page.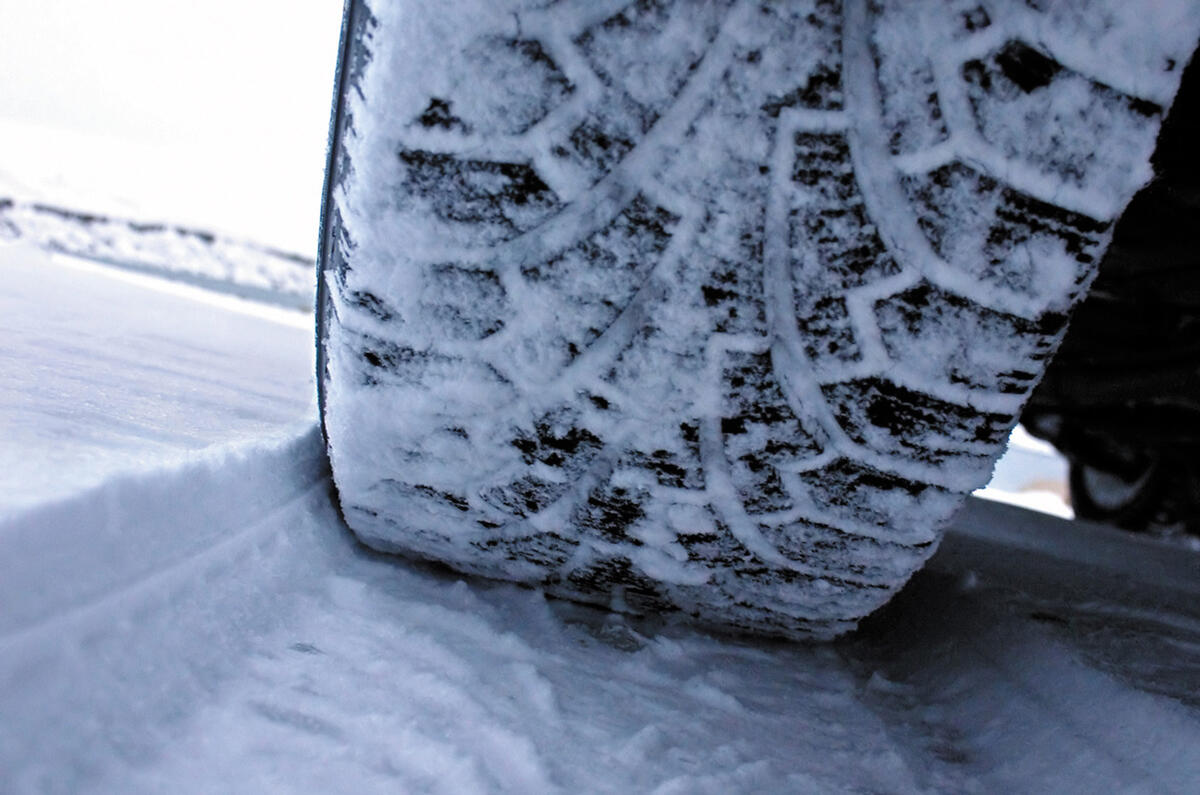 Opt for snow chains, socks or mats
If you live in an area with regular amounts of high snowfall then a set of chains could make sure you don't get stuck. A decent set can be had from upwards of £50 online, and with practice can be fitted in minutes.
Snow socks serve a similar purpose and can give you enough grip and traction to drive safely across snow-covered roads. They're unpleasant to handle when they've been used though, so remember to carry disposable gloves and a bin liner or two to put them in afterwards. As with chains, don't continue driving on them once you've reached clean asphalt.
Those needing something just to get them moving could consider a set of inexpensive snow mats. Alternatively, just carry some offcuts of old carpet in the boot for emergencies.
Protect your car's paint and metalwork
The grit laid down to help de-ice roads can cause corrosion, so treat any rust, touch up any paint chips or damage and wax your car comprehensively, if you can, before the winter season starts.
It's sensible to pressure wash the underside of your car regularly too, in order to blast off any salt and solution that could potentially corrode your car's underside.
WINTER TYRES - JUST HOW GOOD ARE THEY?
The one thing we know about the seasons is that they are seasonal, correct? Which means it'll be winter before we know it again soon, and the questions about winter tyres will once again arise in the minds of the everyday motorist.
Such as: are winter tyres worth what they cost, do they really make a difference compared with summer tyres when the roads turn greasy, should they be made compulsory in the UK (as they are in many other "cold" European countries at certain times of the year), and which are the best ones to buy; and where are the best places to go to find the best deals?
Until 2012 I was sceptical about the whole business of winter tyres. I thought they were a ruse quite frankly, a conspiracy designed by the car and tyre manufacturers to get us to part with our hard earned folding for something that we don't strictly need. But then I tried some, at which point my opinion on the subject changed completely.
I was running a long term BMW 1M at the time, and at BMW's insistence the car was fitted with a set of Michelin Alpin winter tyres. And when it came back I was stunned by how different it felt to drive; how much more comfortably it rode, how much sweeter it steered, how less fidgety it felt on badly surfaced roads, and how much more grip it had everywhere in the wet.
The whole car felt as if it had been unlocked somehow, and there was also an amusing little sticker that had appeared in the top right-hand side of the windscreen, warning me not to drive above 149mph. As if BMW GB was saying: 'Because we know what sort of larks you normally get up to in our 1M…'
There were some other qualities about the car on winter tyres that were less desirable, true. I noticed, for instance, that the speedo had become wildly ambitious; at a true 70mph it was reading almost 80mph, which meant the fuel range indicator was similarly off-piste. And the car's traction control also become neurotic, killing the power at the merest whiff of throttle, even on bone dry roads.
But when eventually it snowed – albeit only a bit – the tyres were an absolute revelation. The 1M was not rendered useless, as I'm no doubt it would have been on its original 19-inch summer tyres. Instead, it could go pretty much anywhere because it could stop, steer and accelerate, almost as if the roads were merely wet rather than covered in snow.
And having subsequently tried Michelin's latest Pilot Alpin 2 tyres in Latvia – on anything from the new 911 to a Range Rover Evoque – it's equally clear that winter tyres aren't just here to stay but are getting better, year-on-year.
Winter tyres are now big business for the tyre companies of Europe, even if we in the UK have yet to embrace them like most other countries in the Union. But my guess, my hope indeed, is that this attitude will change in the near future. 
What's the point in spending upwards of a thousand pounds on winter tyres in the UK when we don't have the weather to justify such extra cost, I hear you cry.
Put it this way, next time it snows – and they say it might do properly again in the UK this winter – and our nation grinds to a halt once more (which it will) just think how much money will go up in smoke in the resulting mayhem. And think how much more efficient it would be if, as they do in Latvia when it snows (which means most of the year), we all continued to get around in our cars, vans, lorries and buses, virtually as if nothing had happened. 
That's how much of a difference winter tyres can make. And the sooner we realise it, the less carnage there will be next time our beloved weather forcasters warn us there's a "cold snap" heading our way.
Steve Sutcliffe
Winter tyres Frequently Asked Questions
Can I drive on winter tyres in summer?
Yes, but the best thing to do is store them in the summer otherwise they'll wear out quite quickly.
What are the biggest benefits of winter tyres compared with normal tyres?
On rear-wheel-drive cars in particular, they improve all areas of performance. But the biggest differences are in braking and traction, and the differences are monumental, as in more than 50 per cent.
Do I really need winter tyres on a front-wheel-drive car?
Yes, because although the improvements aren't as great as they are on rear drive cars, they are still very significant indeed, especially in braking performance.
How much do winter tyres cost?
About the same as summer tyres, depending on size, style and make.
Where's the best place to buy them?
Always check for deals on the internet (with companies such as blackcircles.com) but check with your car manufacturer first to get the recommended sizes.
Do winter tyres make any difference in the rain?
Yes, a huge difference. In fact, they will improve the braking, traction and overall grip of your car at pretty much any temperature below 5-7 degrees C – even in the dry. And in the wet, in those sorts of temperatures the difference is chalk and cheese.
Is it worth putting winter tyres on a tired old banger?
If you value the front and rear bumpers of your tired old banger and don't fancy the idea of ruining your no claims bonus, yes. If not, no. And good luck.
Can I get 20-inch winter tyres that look the same as 20-inch high performance summer tyres?
Yes. Most of the major tyre companies now make 20-inch winter tyres.
What's wrong with carrying a set of snow chains instead?
Best of luck fitting a set of those once you've slid to a halt on the hard shoulder on the uphill section of a busy motorway.
Are winter tyres worth it?
In our humble opinion, yes. With extra cheese and chilli sauce on top.
DRIVING IN WINTER
Driving in winter can present additional hazards, ranging from a mildly inconvenient cold snap that can compromise visibility through to ice and snow driving, which can endanger the well-being of both you and your fellow road users.
However, so long as you are well prepared and take sensible precautions, all winter driving hazards should be no more than a mild inconvenience.
To maximise your safety on treacherous roads, follow our step-by-step guide to ensure you are as well prepared as possible.
Shortly before you drive
Clear all of the car's windows, and make sure the wing mirrors are clean, so you have full visibility.
Remove any snow or other debris from the car's bodywork, including the roof, so it doesn't slide off your car when you brake or accelerate.
Make sure the car's windows are demisted properly before driving off.
Lift the car's windscreen wipers, and rear wiper if fitted, to check that they're not stuck.
Ensure all snow and ice is cleared from your footwear before setting off, lest your feet slide off the pedals when you stand on them.
Remember to pack some essentials, such as a blanket. It can also be beneficial to carry some window cleaner and kitchen roll, as they will allow you to quickly clean windows and light clusters. 
When you drive
Do not rush your journey. Rushing will make you more stressed and potentially less able to concentrate. Leave plenty of time and check traffic and weather reports before you depart.
Proceed carefully, at a reduced speed, when the road conditions require it.
Accelerate, brake and steer gently. Rapid, harsh inputs could unsettle the car.
Leave considerably longer stopping distances than normal. In heavy ice and snow, stopping distances are typically ten times farther than normal.
If the wheels lock while braking, release the pedal momentarily then reapply the brakes. Repeat as necessary to bring your speed down.
Don't close up on the car in front when stopping - leave a large gap, in case they get stuck or slide backwards. 
If you get stuck and your wheels spin, try accelerating away in second gear using a minimum amount of revs and steering.
Try to reduce torque to the wheels by staying in as high a gear as possible while on the move.
Conversely, if you have an automatic transmission and are at a standstill with the wheels spinning, try manually forcing the car to stay in first gear or second gear. Many automatics now have a winter or snow mode; if so, make sure it's on.
Locking an automatic in, say, second can also prove advantageous when driving on very poor roads. It can offer some engine braking and helps you control your road speed more easily.
Traction control systems can have an adverse effect when driving on ice and snow. Sometimes switching it off and allowing wheelspin from rest can give you more forward motion.
When travelling downhill, gently bleed off as much speed as possible and engage low gears to maximise engine braking. If you need to brake, do so in a straight line if possible - and gently. 
Only attempt to drive up steep hills once you know the route is clear. Try to avoid stopping on an incline; remember that you'll need some run-up to get up a snowy hill - if you're going too slowly you could stop and slide back down. 
If your car begins to skid, remember to steer into the direction of the skid - if the tail of your car steps out to the right, for example, you'll need to turn right to try and get the car pointing the right way.
Should you feel like you are losing control, if possible keep your eyes fixed on where you want to go and steer in an effort to get there. Staring into an oncoming obstacle will usually result in a collision.
Try to get all braking and accelerating completed in a straight line. Try to avoid both while turning. 
If fog and snow is causing glare during night driving on main beam, try using dipped beams instead.